Maison Jean Paul Gaultier has returned to its roots with a new collection that draws inspiration from its founder's personal style. The collection pays homage to two iconic garments from the brand's history. In the ad campaign, captured by Grant-James Thomas, Alexis Stone embodies the spirit of Jean Paul Gaultier.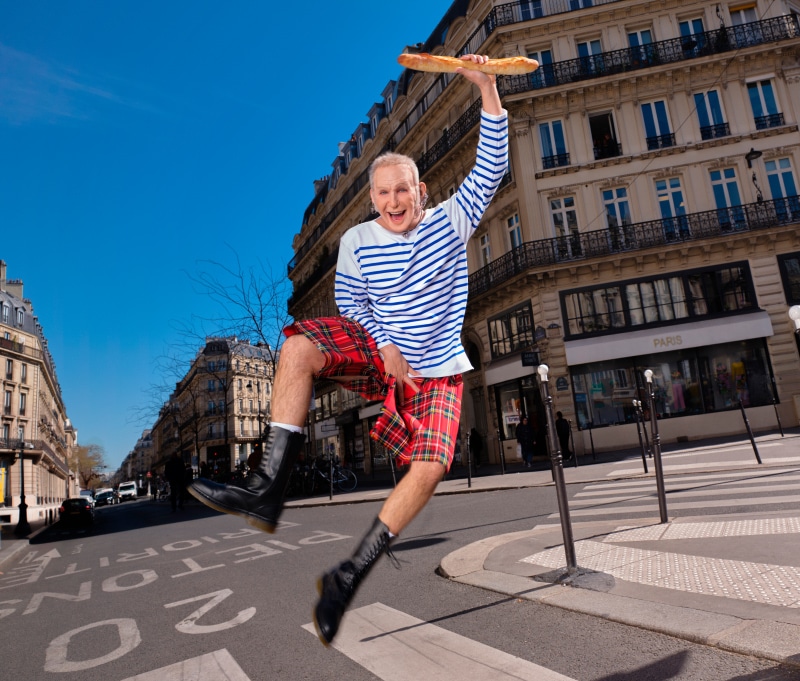 Maison Jean Paul Gaultier has returned to its 1984 ready-to-wear collection "Homme Objet" and has created a limited selection of exclusive garments that celebrate inclusiveness. The collection revolves around the universe of sailors and features customizable tags that can be sewn on the outside of the marinière. The genderless marinière is Made in France and has a huge cut-out heart woven into the cotton jersey. The famous sailor tattoo has been turned into a silver pendant necklace.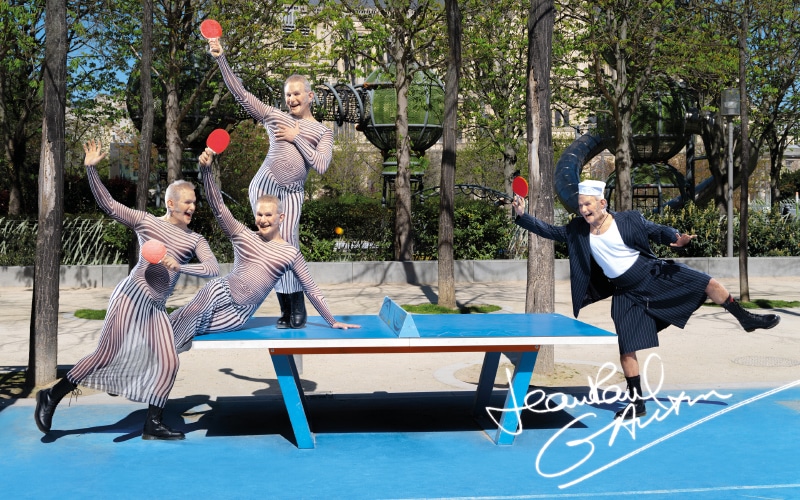 Inspired by the film "Querelle," the cotton tank top with a low scoop neckline hints at the genderfluid sex-appeal of the main protagonist. The stretch tulle gown is printed with a trompe l'oeil of Jean Paul Gaultier's famous look from 1994. The kilt, made of traditional Scottish tartan, comes in its original version and many other variations, from stretch tulle to swimwear.
Maison Jean Paul Gaultier has pushed further what it explored in the 1996 "Cyberbaba" collection by curving the marinière's stripes as if using morphing. The outfits, made of stretch tulle or stretchable jacquard knit, enhance the silhouette and are ready to slip in for a liberated body. The collection features other trompe l'oeil prints that typically represent the Maison, such as transparent tops with cracks and a black cotton jersey T-shirt printed with a marinière.
Take a look at the collection below: