Emerging Menswear Designer Daniel Crabtree released his first menswear presentation (Fall/Winter 2021) on Monday 22nd February 2021 as part of the DiscoveryLAB series at London Fashion Week, supported by TONI&GUY. The 3-minute video presentation portrays the awkward boy- fooling around, contemplating, and strutting in equal measure, reflecting on his day-to-day grind and inner turmoil. Splintered across a disjointed, cut-up narrative, conclusions are left open to interpretation, though parallels are likely to be found with our own challenges and frustrations in life under national lockdowns. Filmed under strict guidance the collection and presentation are products of creative collaboration and resourceful determination.
Off-kilter to modernity, the eight looks featured demonstrate Crabtree's focus on handcraft, heritage, and repurposing and reclaiming of pre-worn garments. Brought together with a freehand pattern-cutting process that generates classics in unexpected fits and proportions. The clothes are worn with DIY jewelry (stylist's own), ties made from offcuts, and crocheted twine joined with shoelaces to create bags and headwear.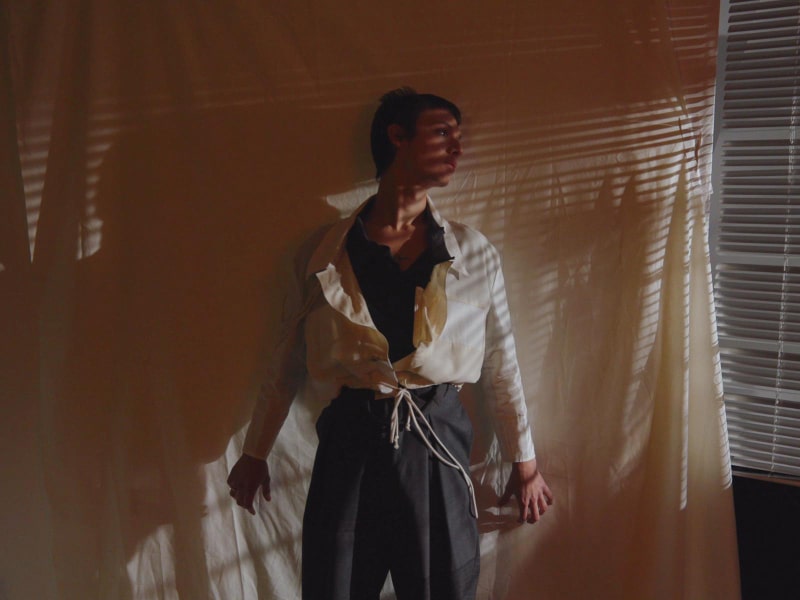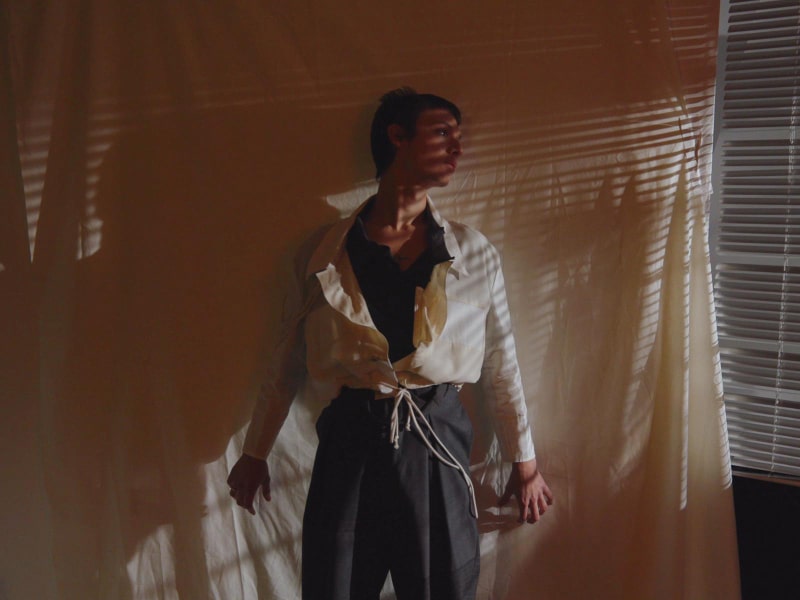 This marks Crabtree's first appearance with DiscoveryLAB, having previously showcased with the BFC showrooms in 2019 sponsored by Peroni, and at Paris Men's Fashion Week in January 2020. Crabtree graduated from the MA course at Central Saint Martins in 2018 having received the Samsung Design Fund and L'Oreal Professionnel Scholarships.