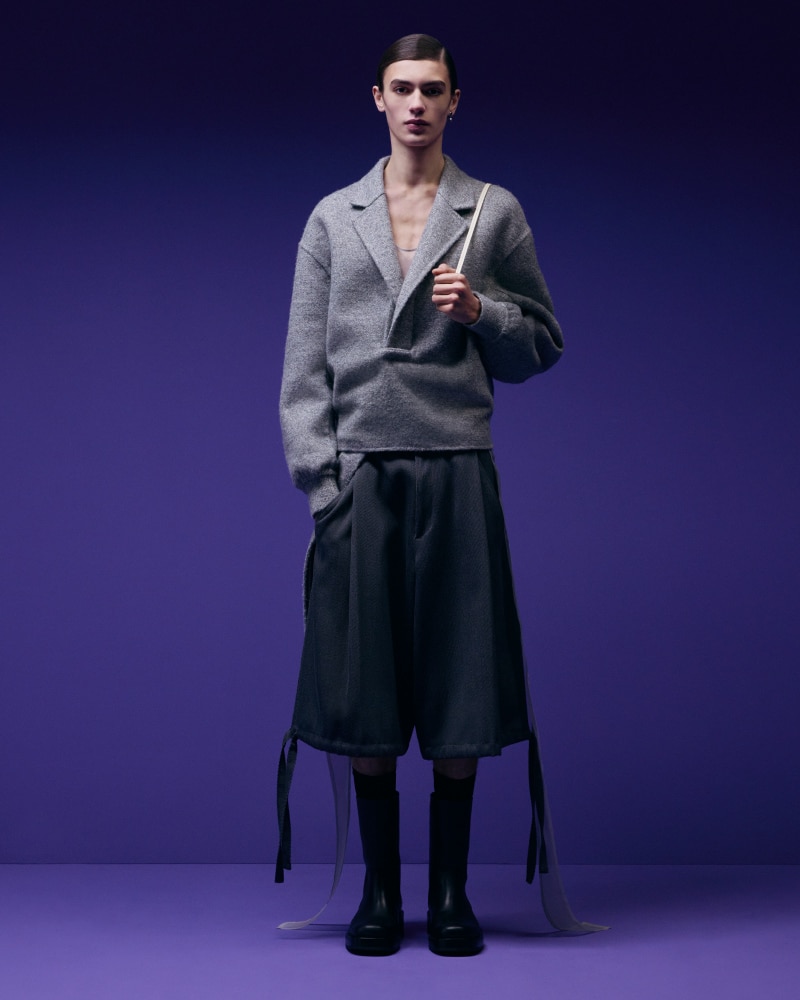 Kim Jones' vision for Dior Men Winter 23-24 is a journey through time itself. Drawing inspiration from the precise lines of Yves Saint Laurent, the torchbearer of the house's founder, Jones crafts a collection that bridges the past, present, and future effortlessly.
One can't help but notice the architectural finesse of a slanted jacket adorned with edgy trimmings. Paired with wide-legged trousers boasting artful pleats, this ensemble is a testament to purity in design. The poetic undulations of those folds elevate the entire look, a dance of craftsmanship through the ages.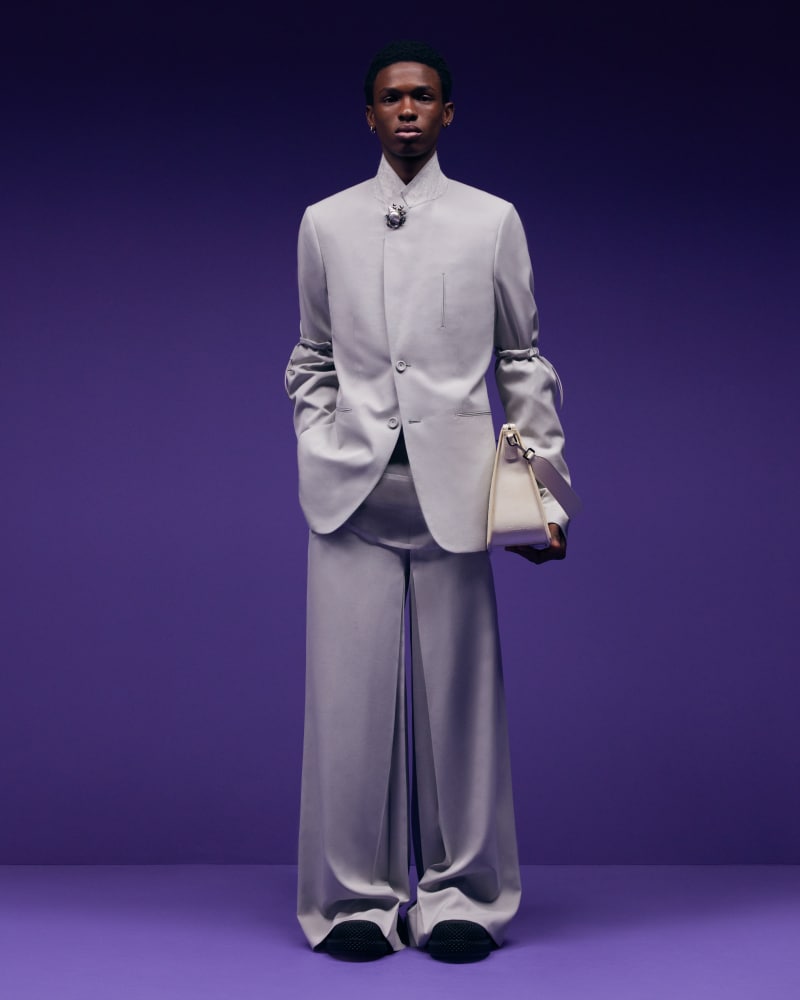 Harkening back to the marine model introduced in the Spring/Summer 1958 Haute Couture collection, a jersey jacket with trompe-l'oeil effects takes center stage. Airy ribbons breathe life into it, while loose-fitting corduroy shorts playfully toy with proportions. These structured silhouettes, a harmonious marriage of legacy and innovation, are adorned with Haute Couture accessories. Sailors' hats find new life as inspiration, and brooches and bracelets are reimagined with precious corals – all expressions of the exquisite craftsmanship from Dior's Haute Jewelry workshops.