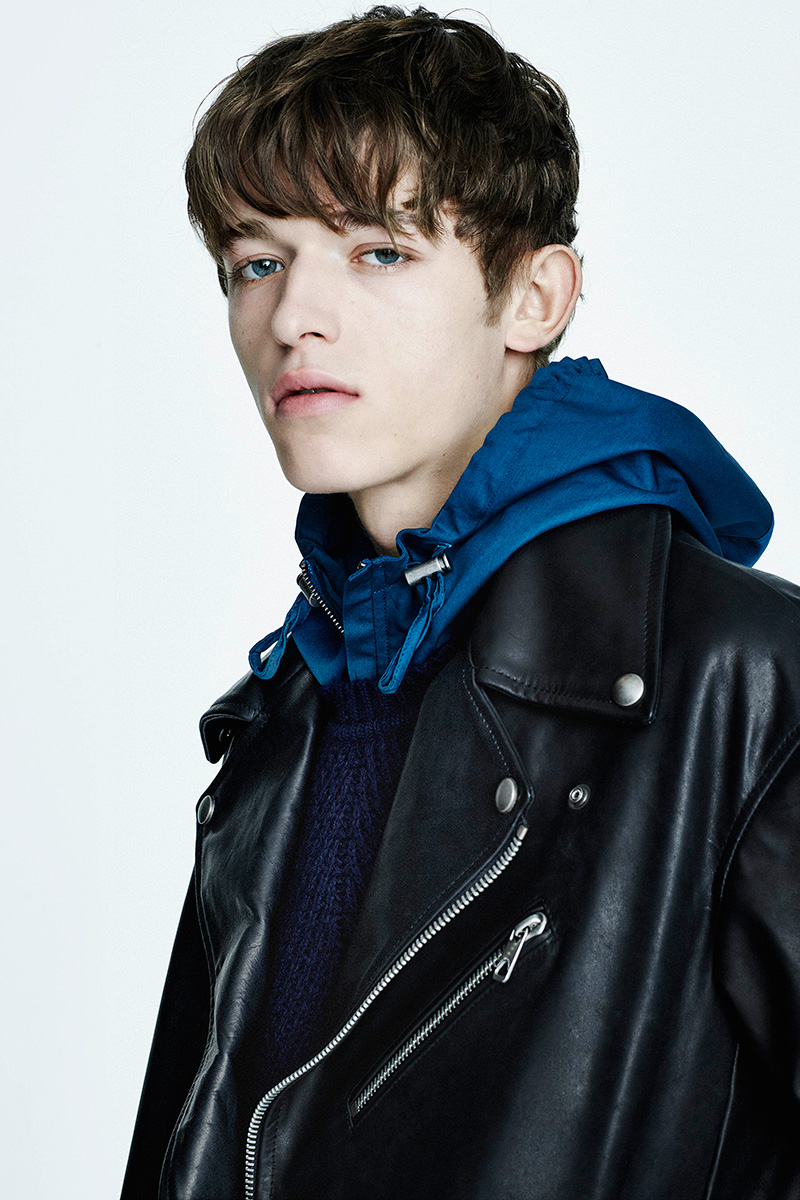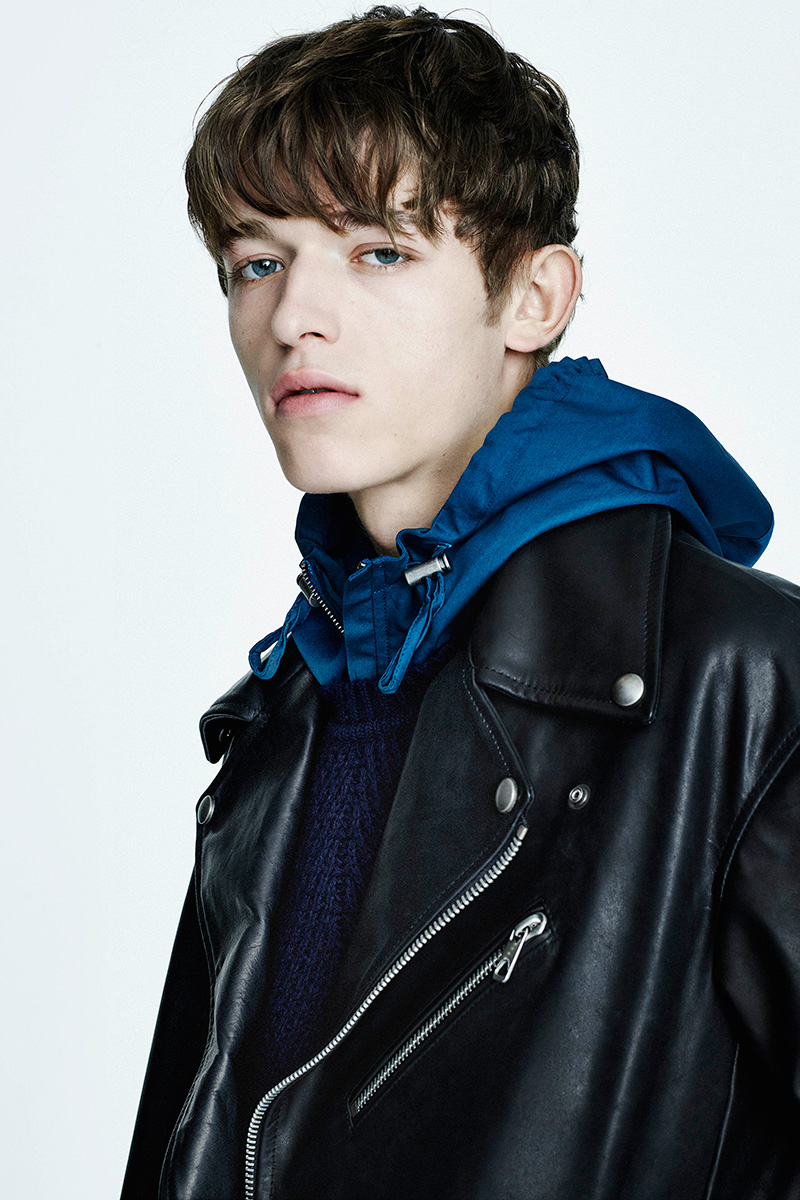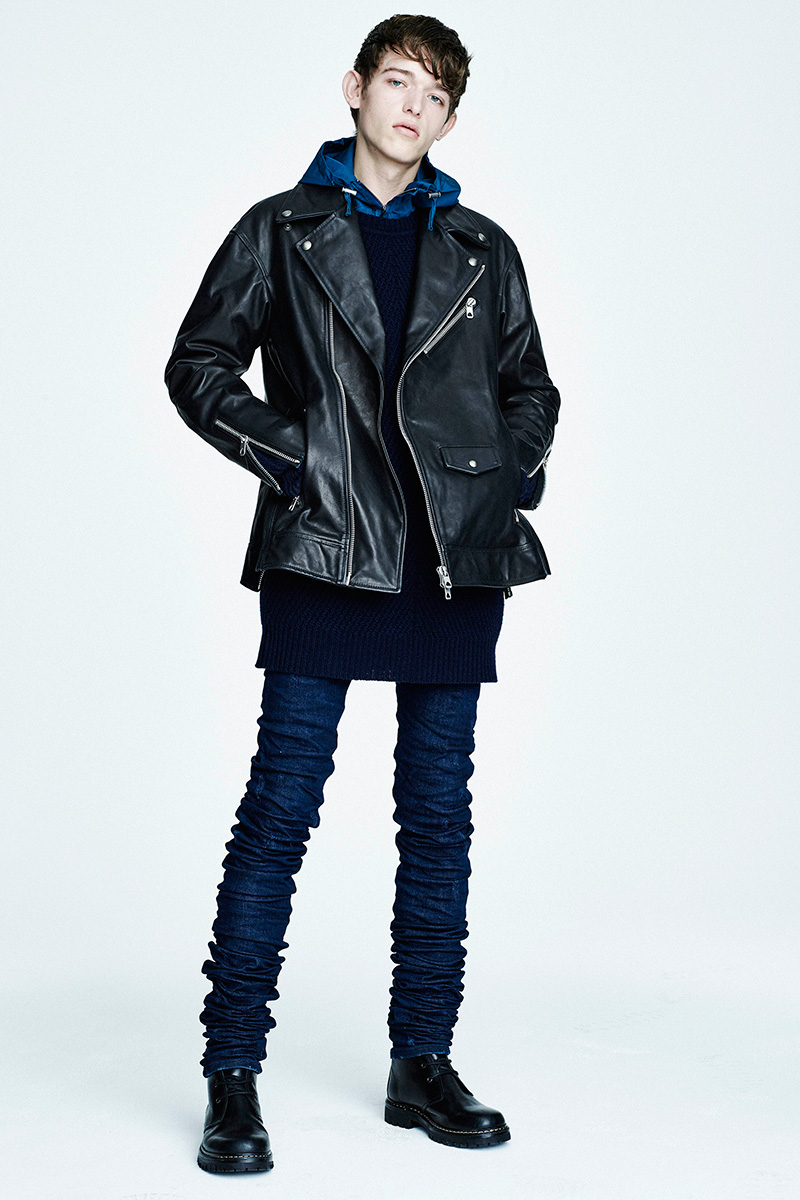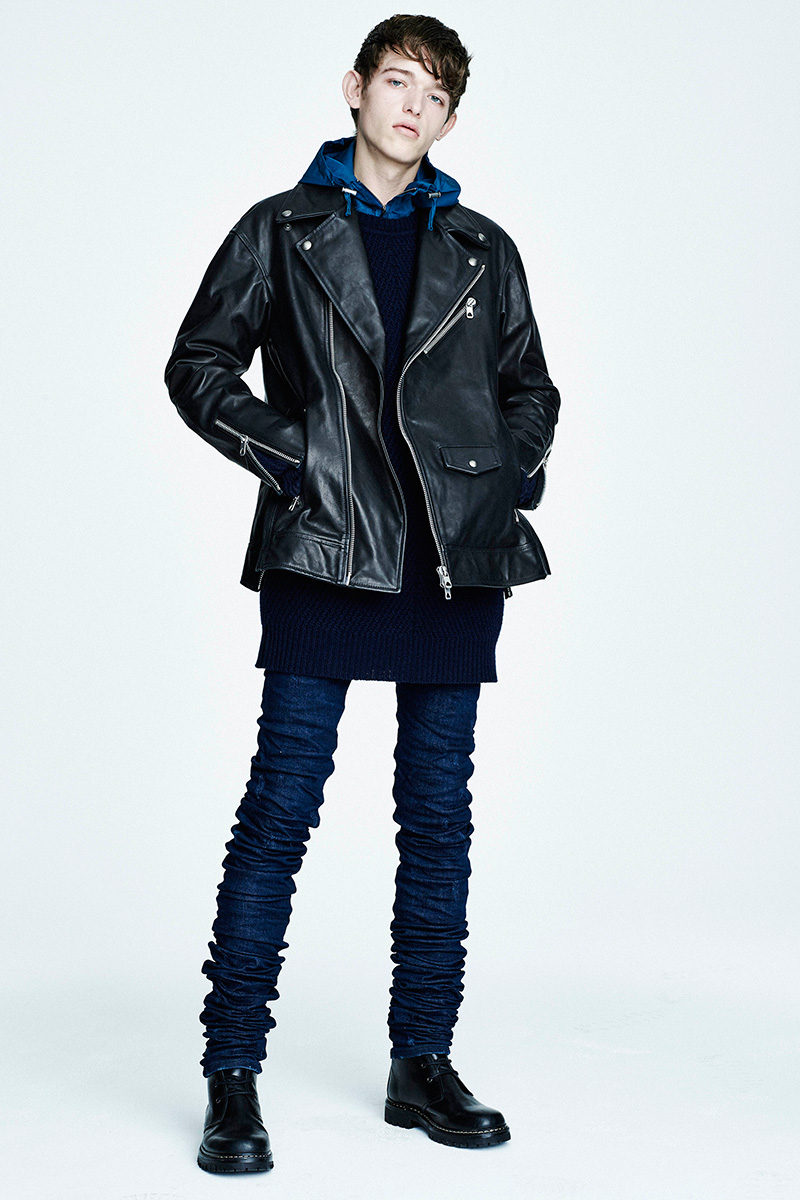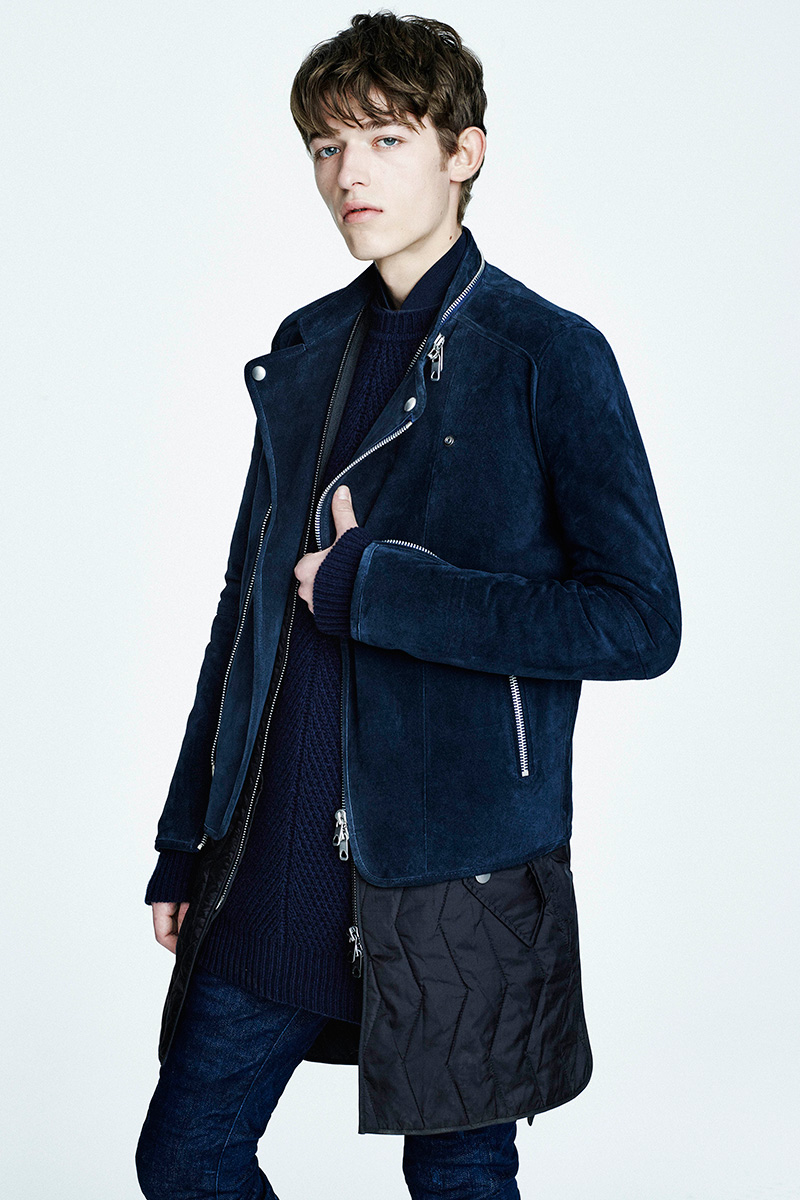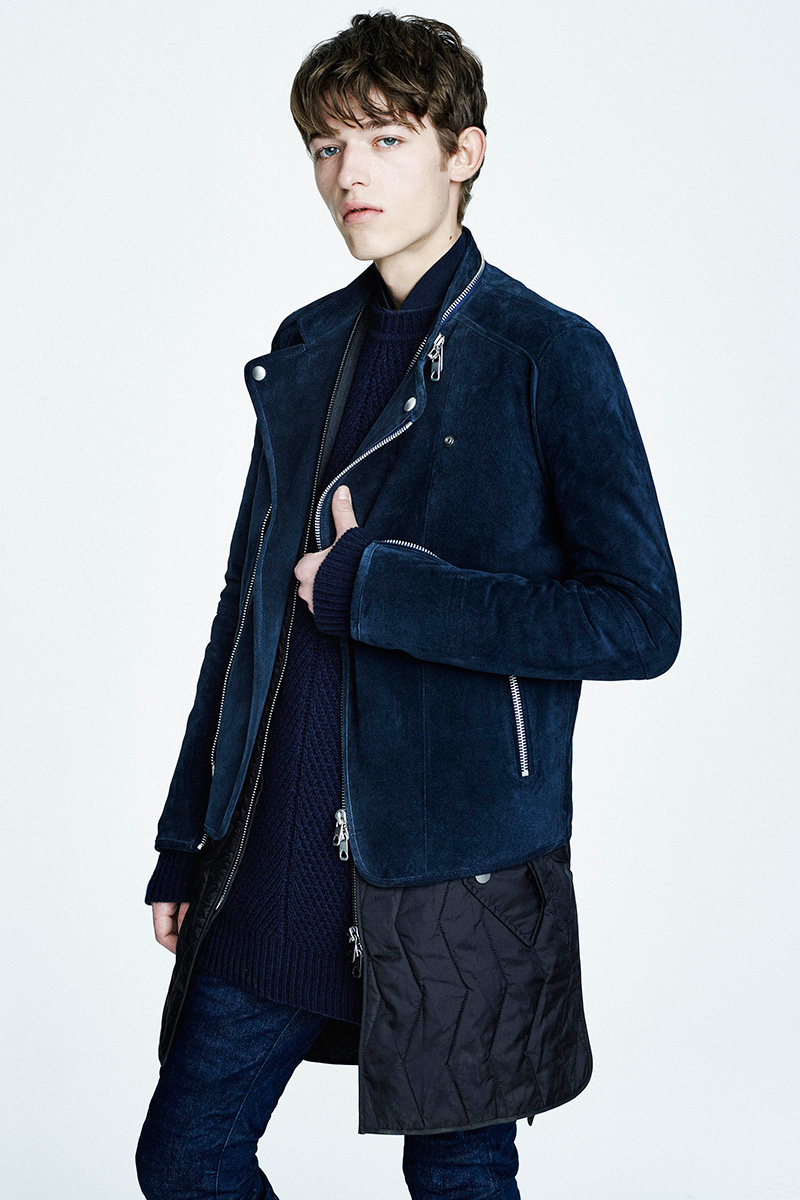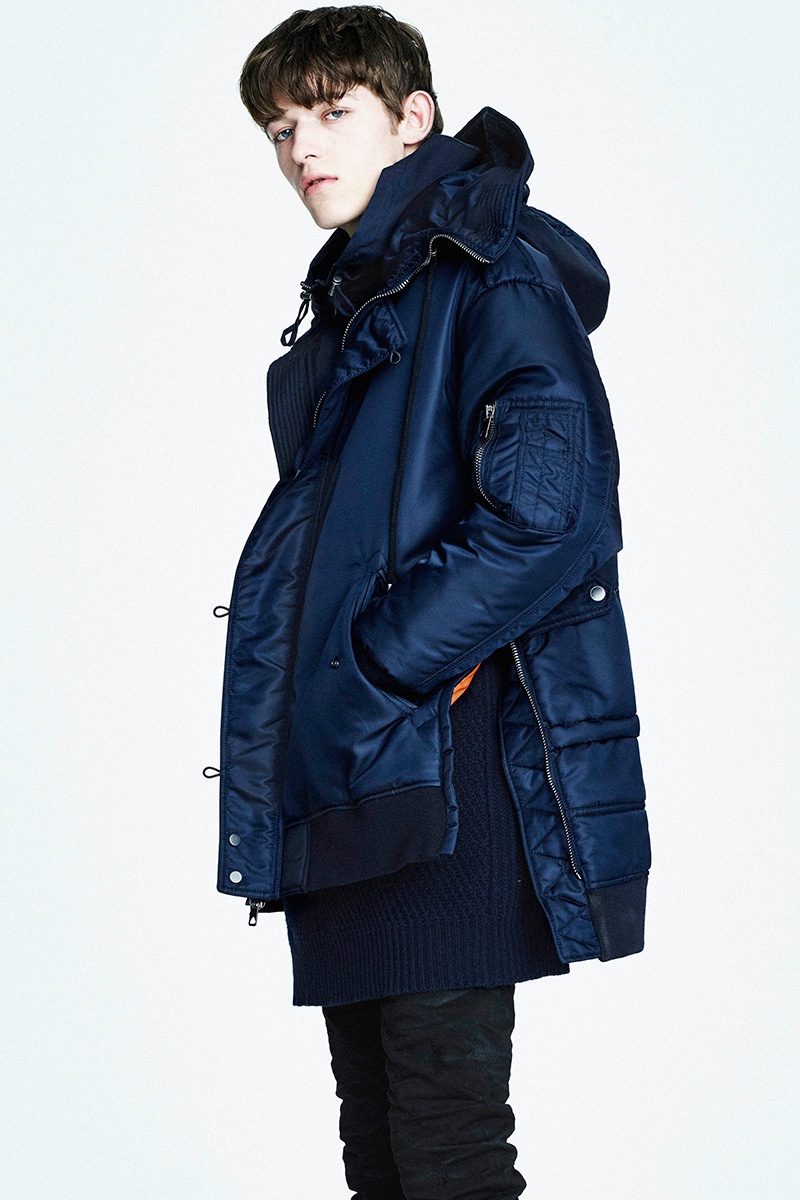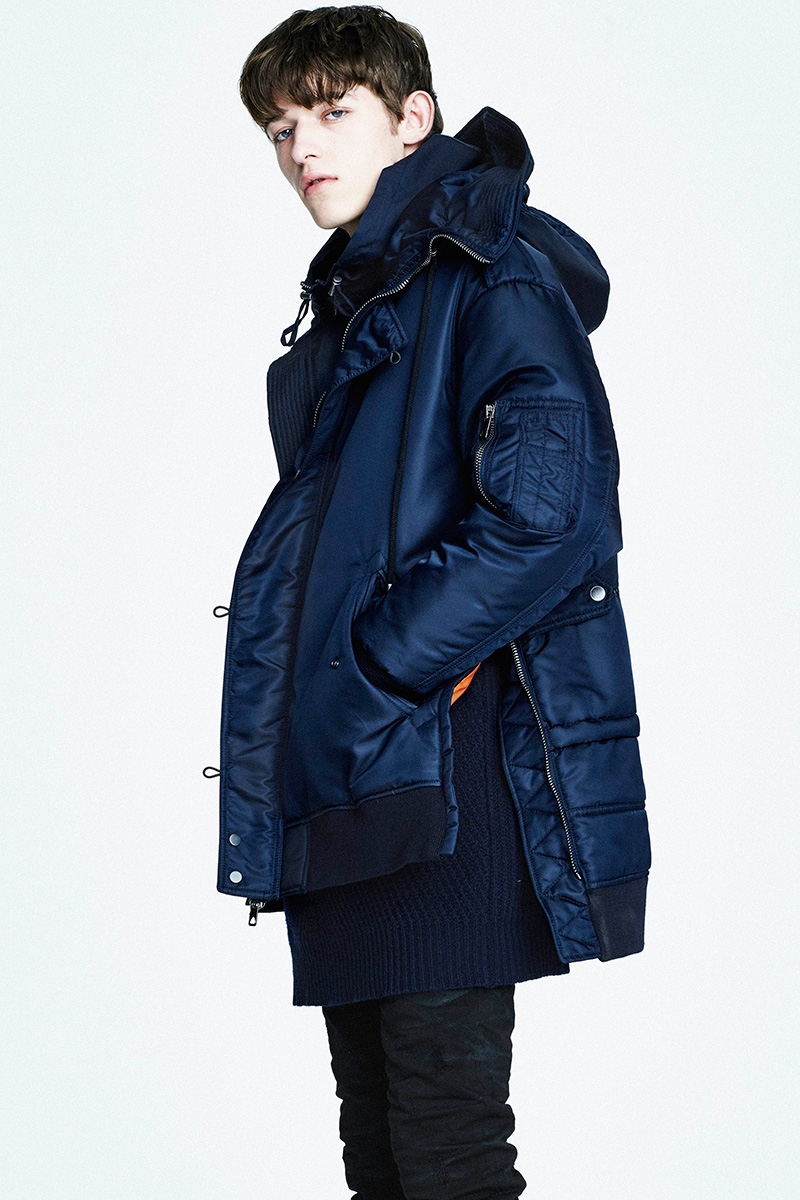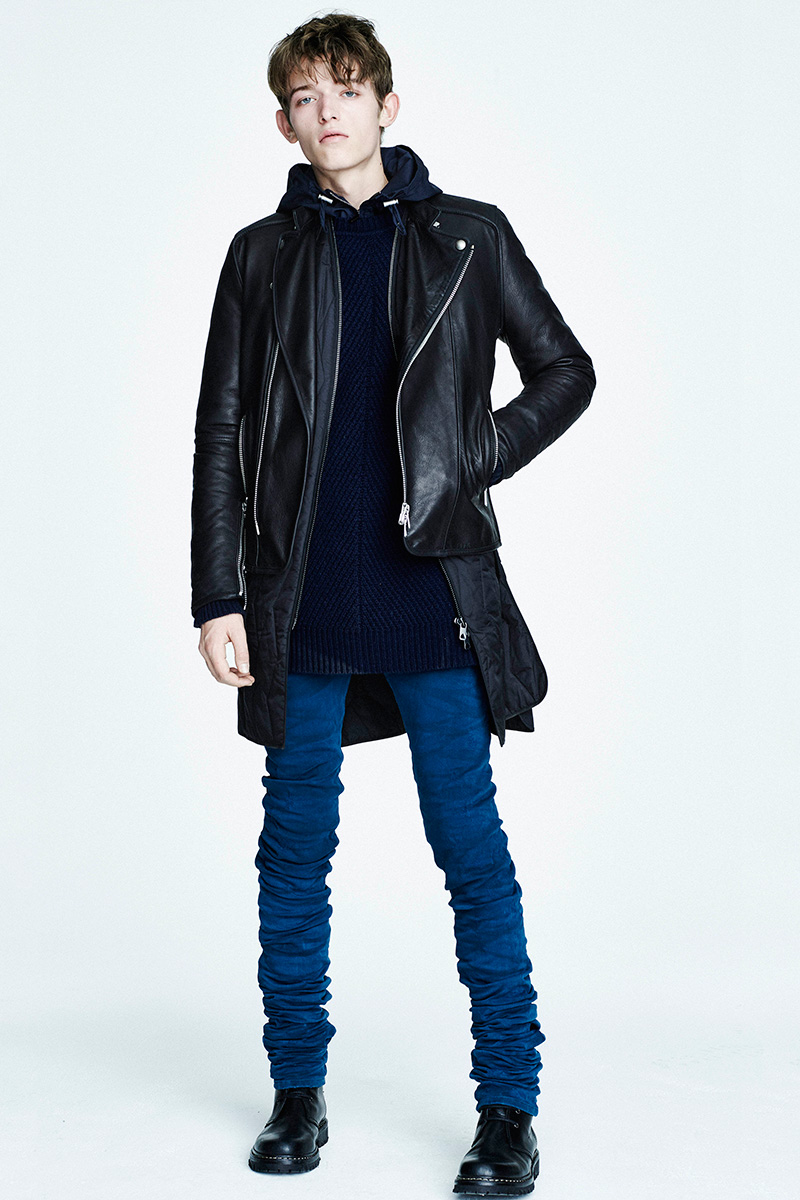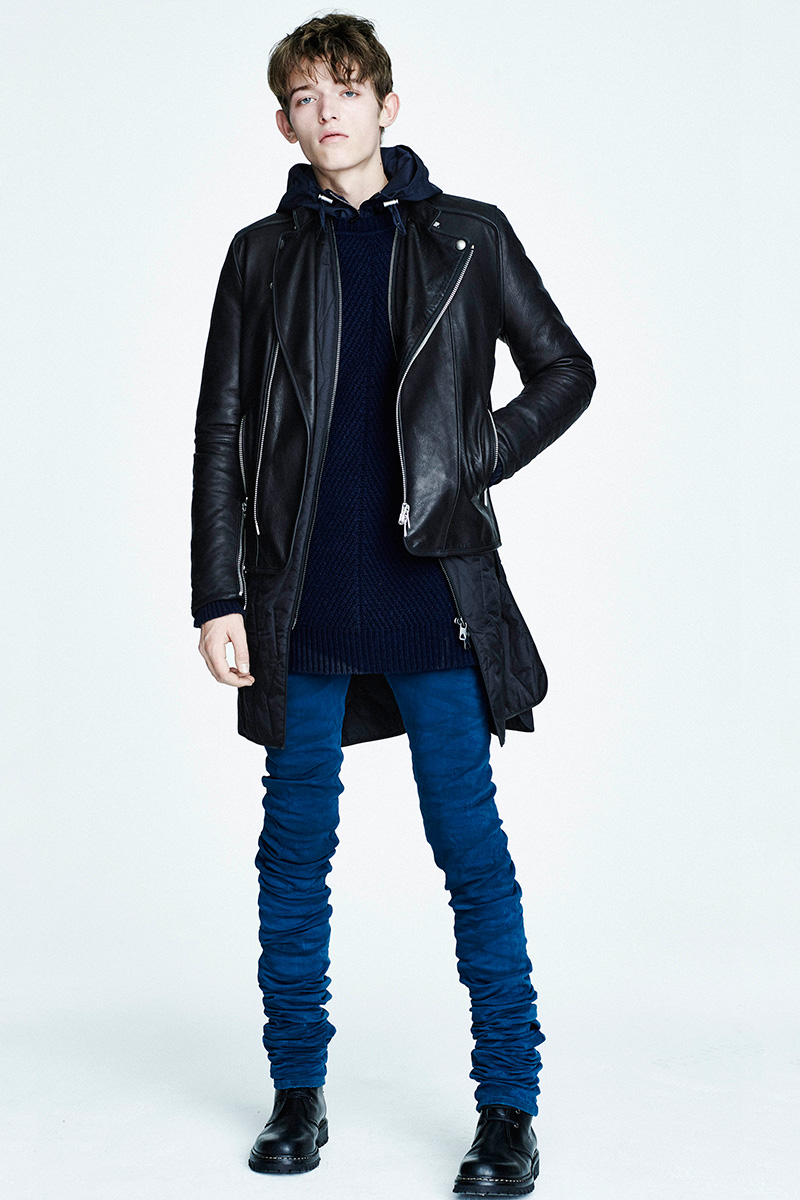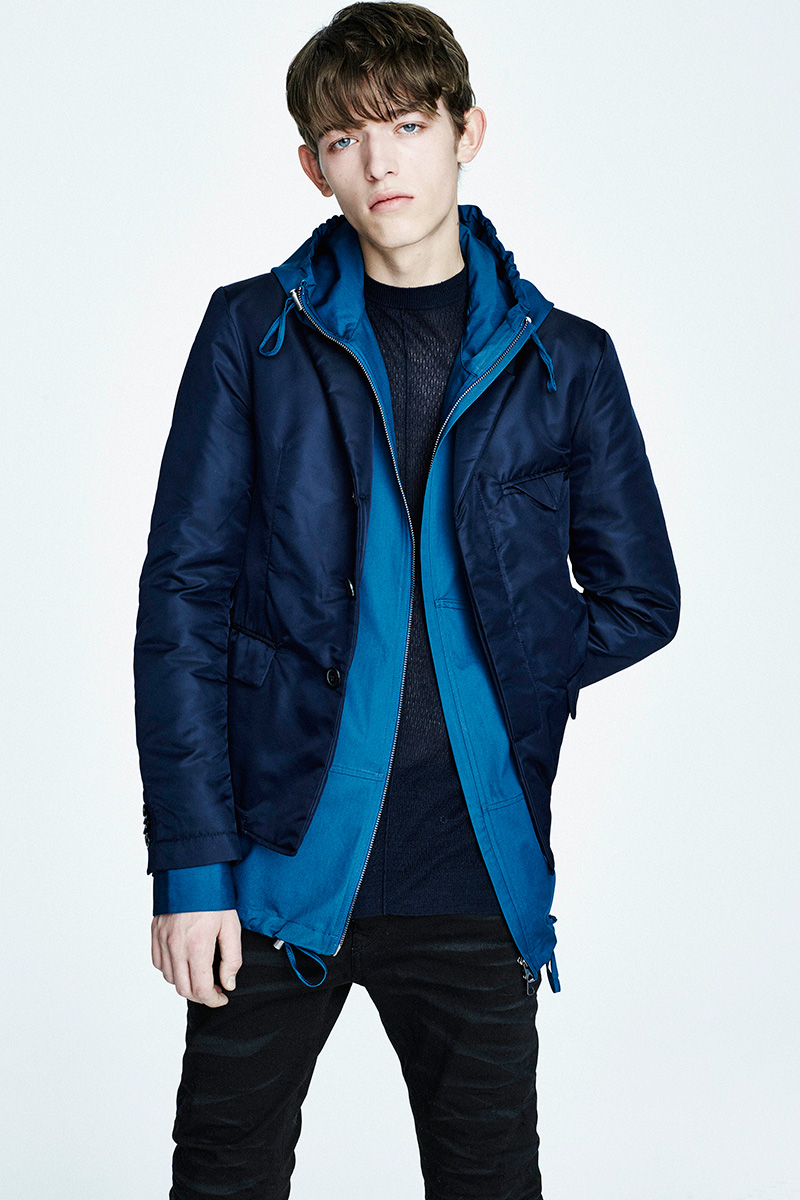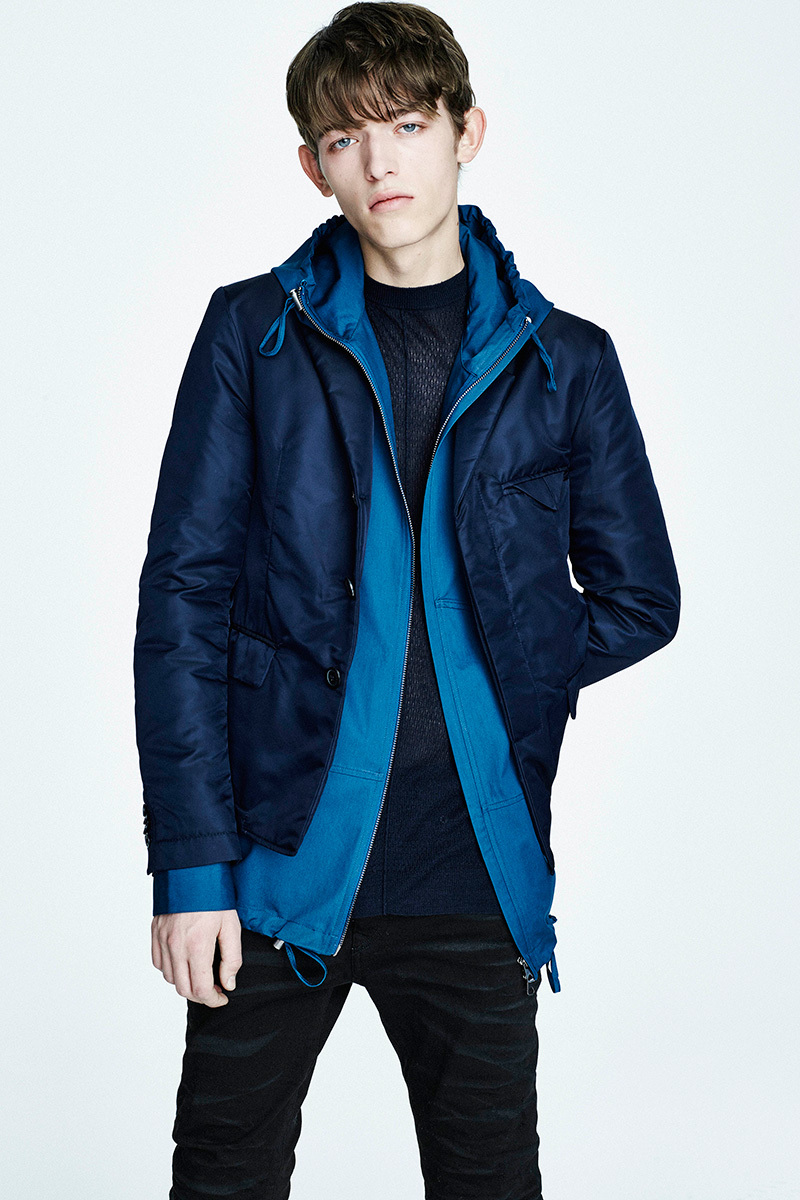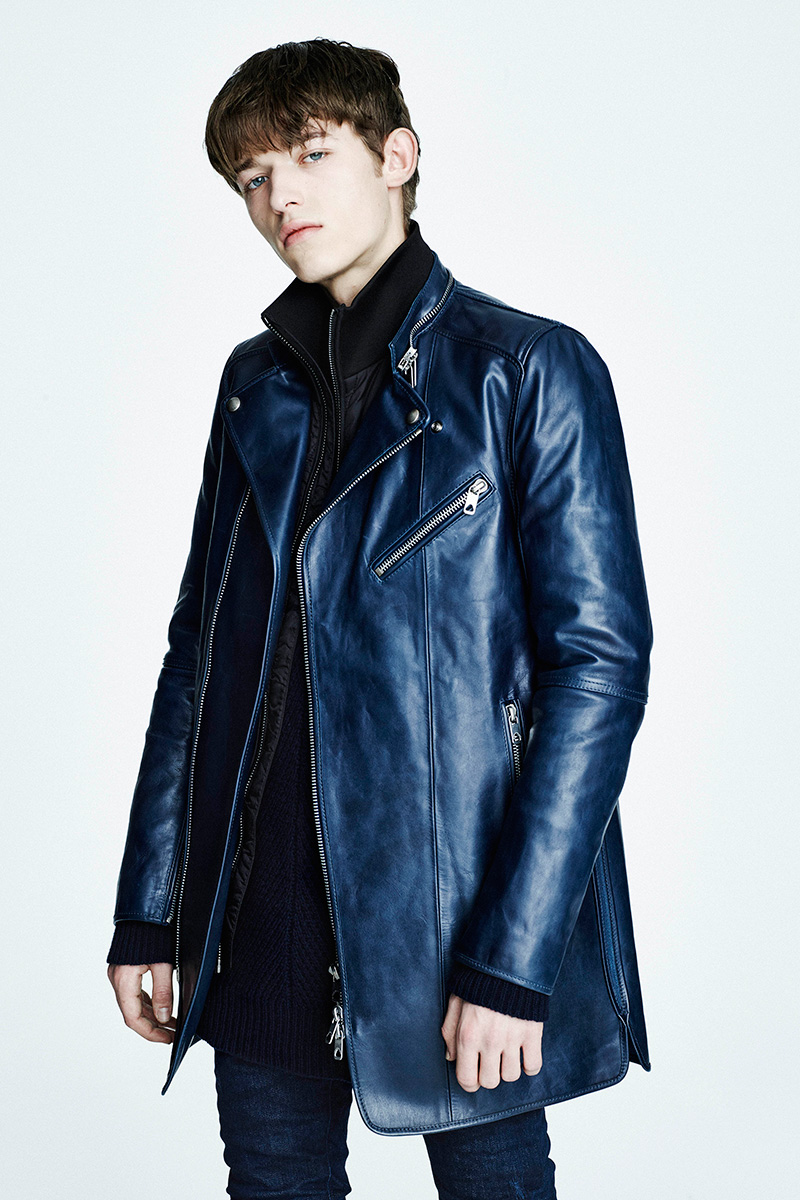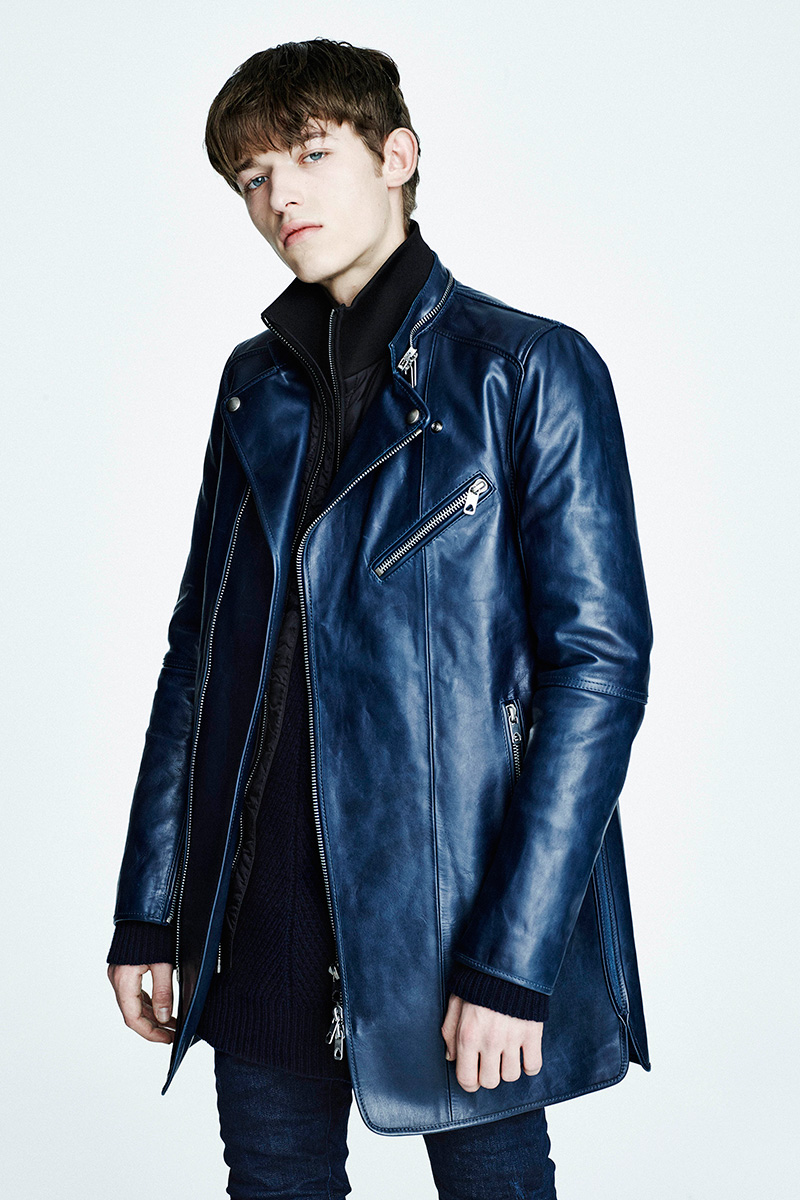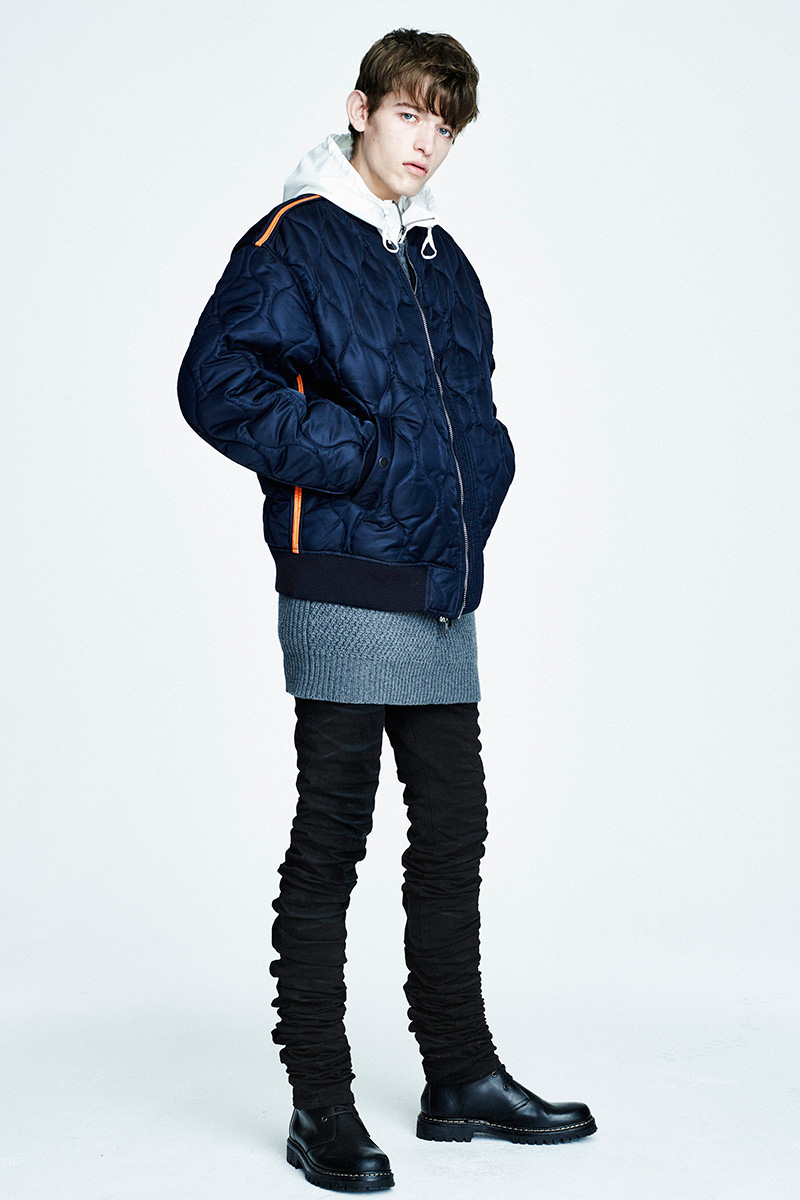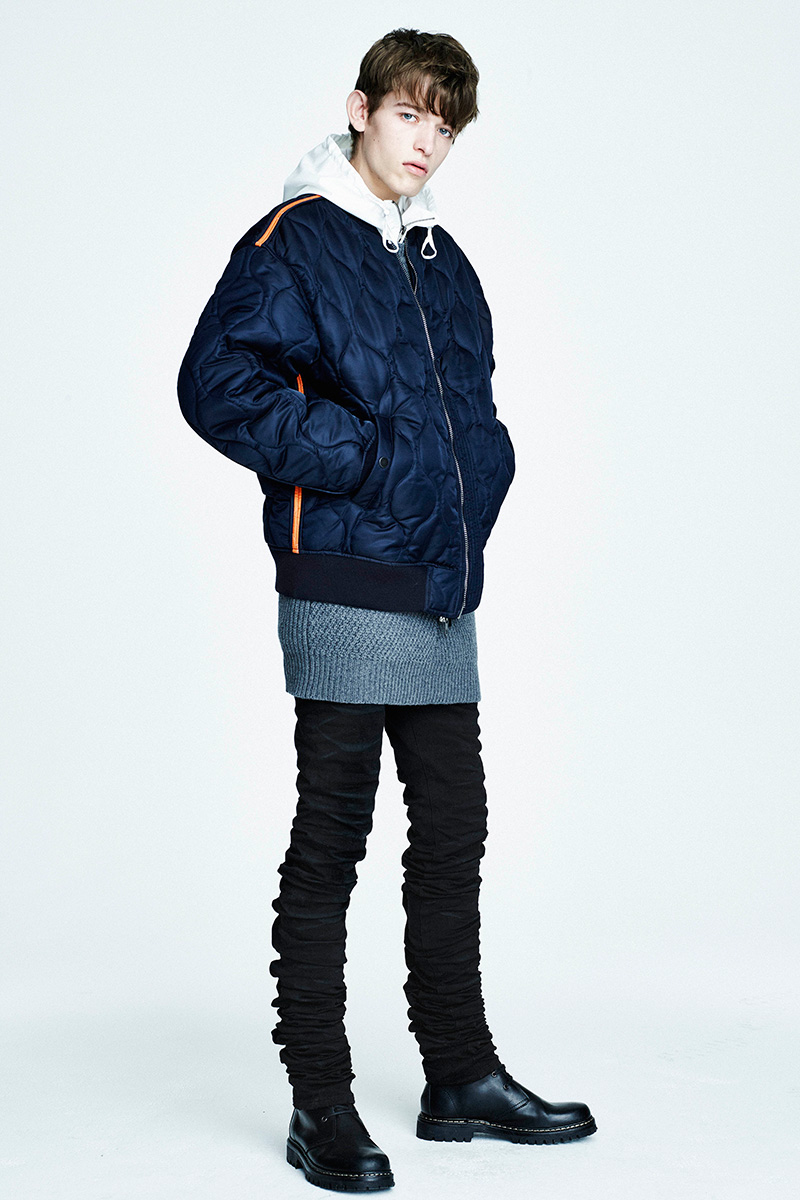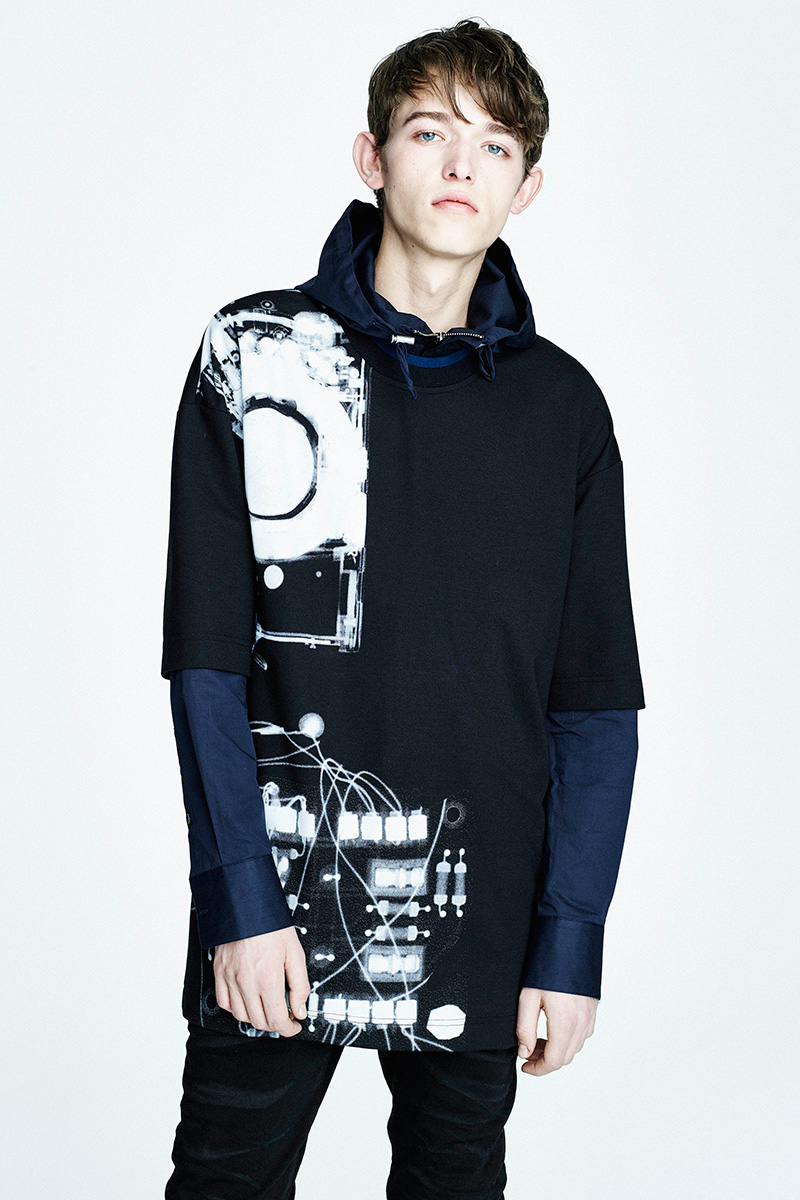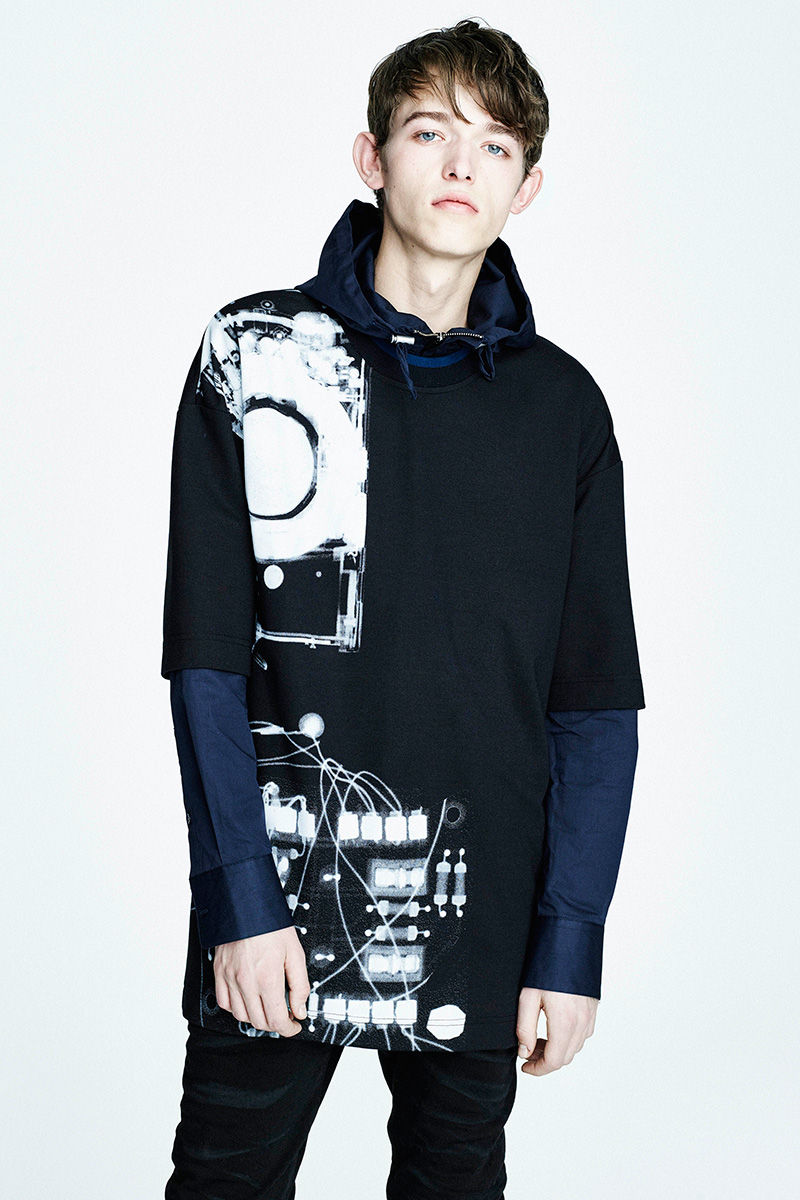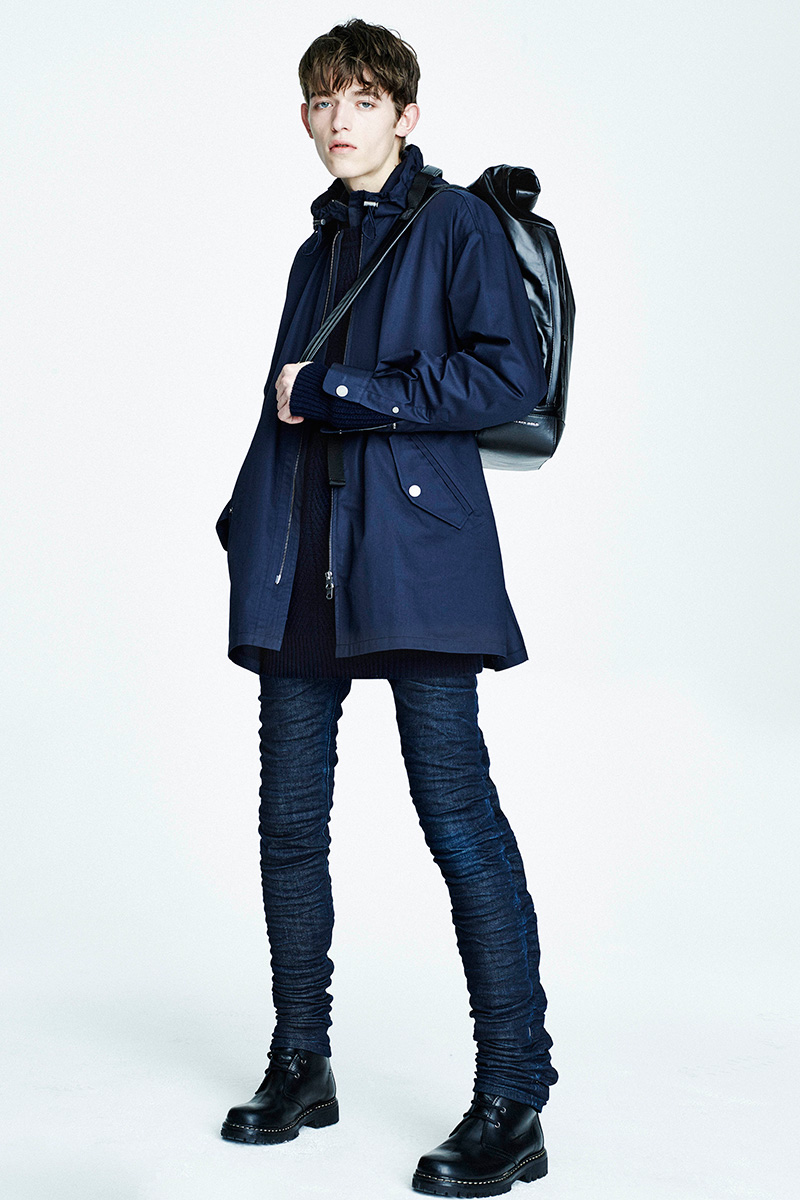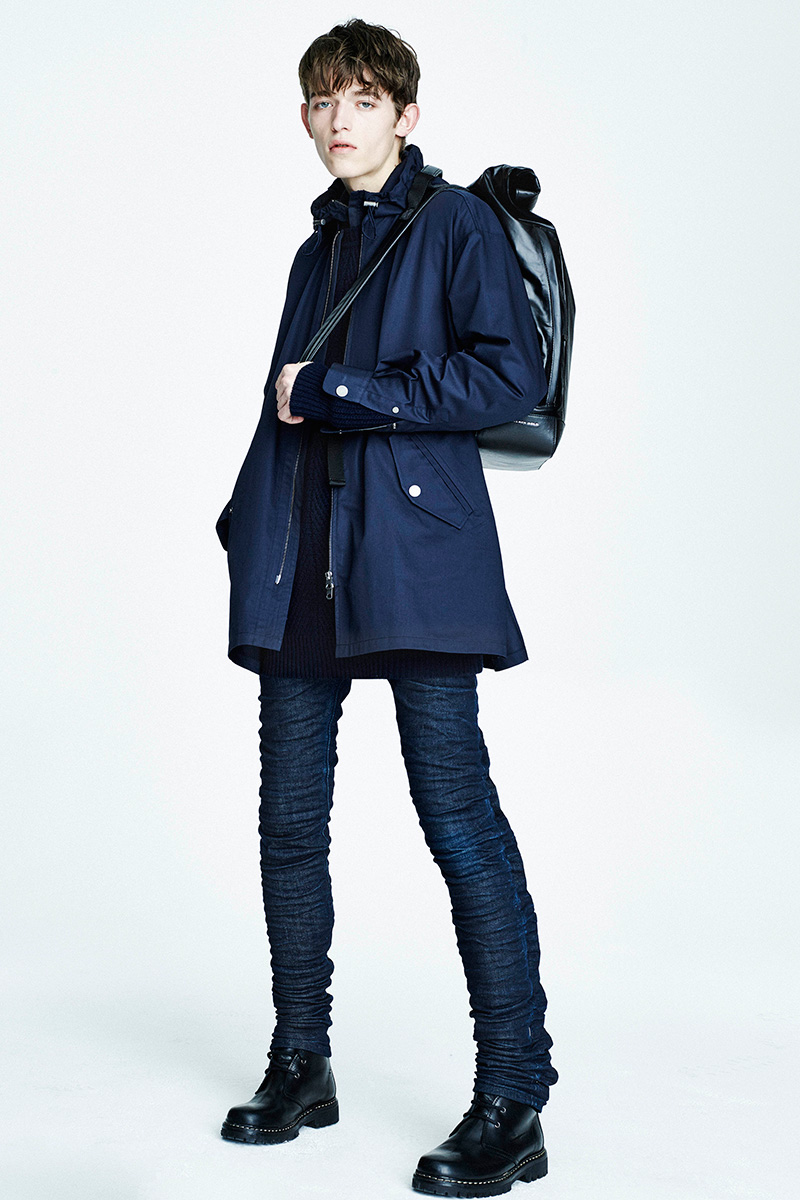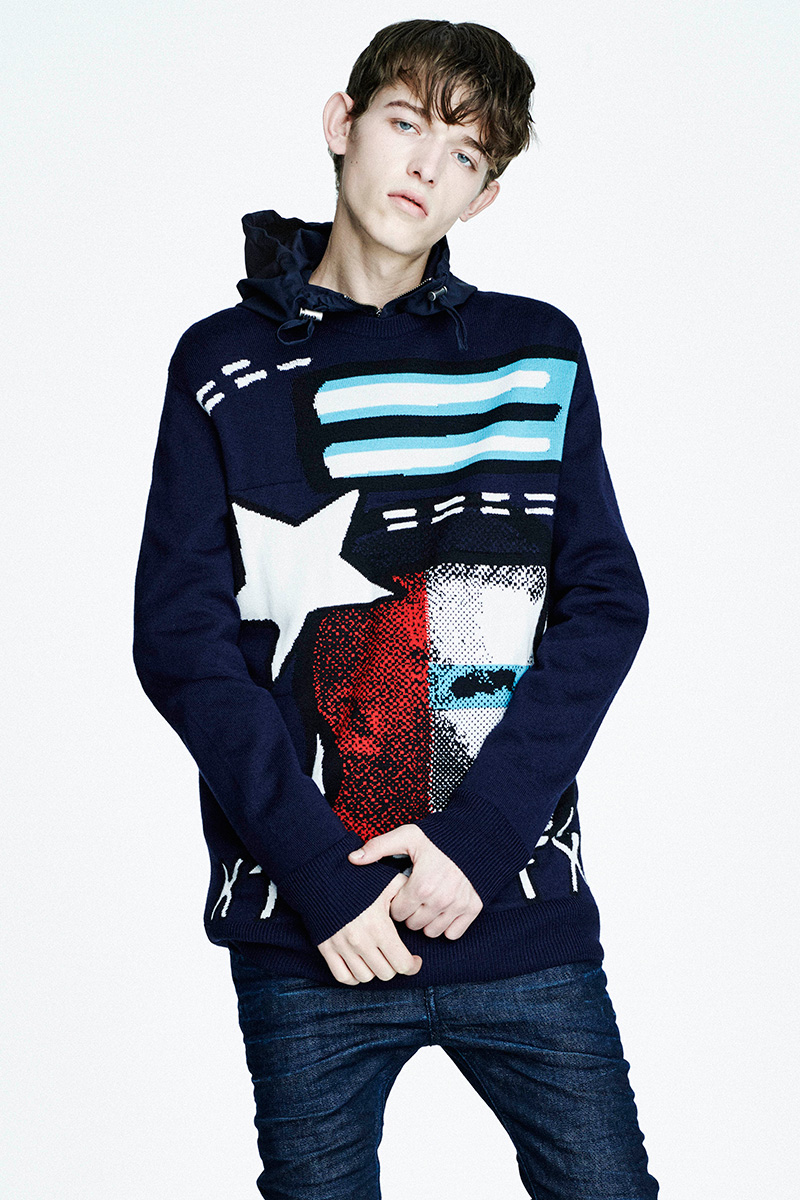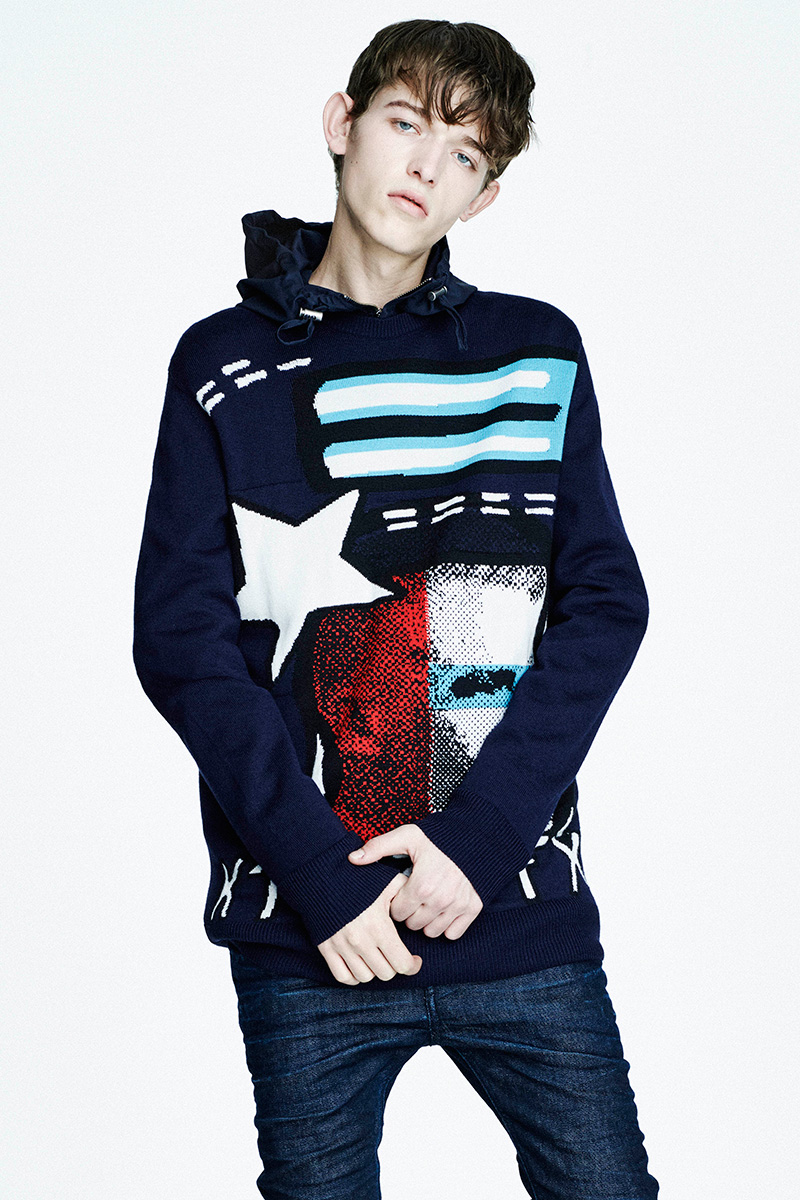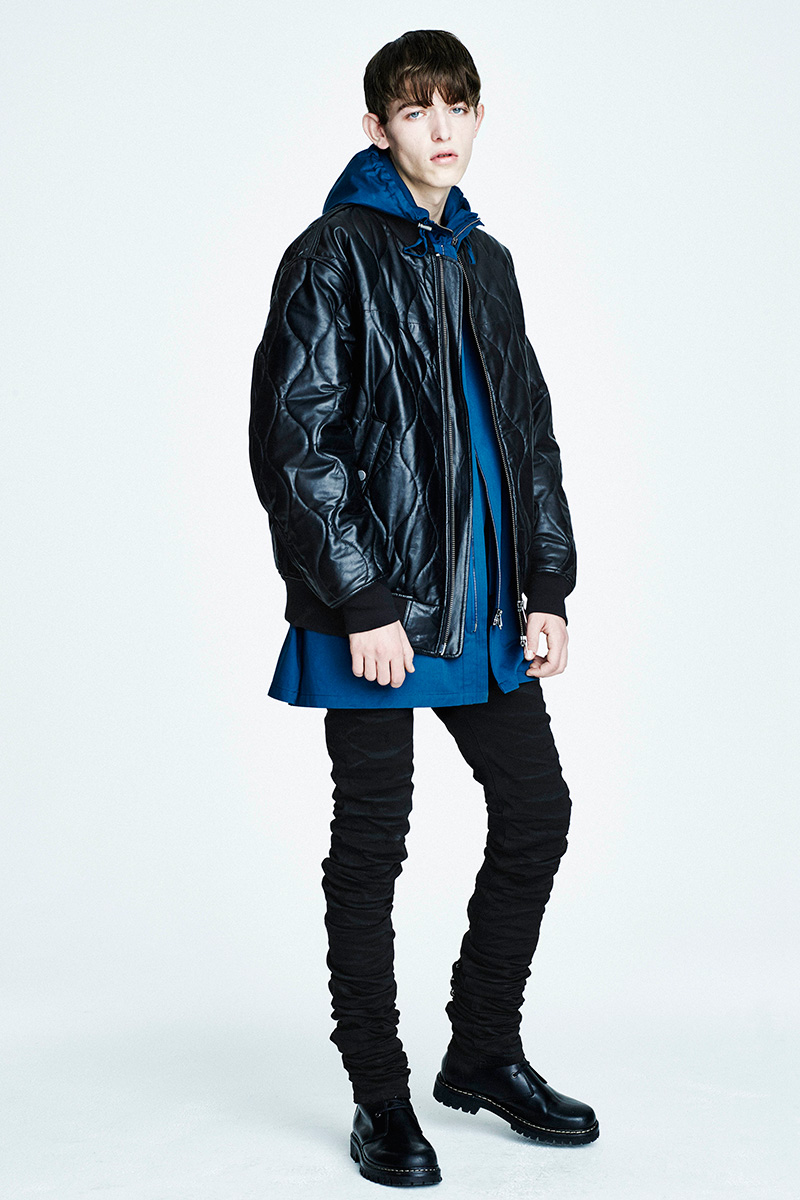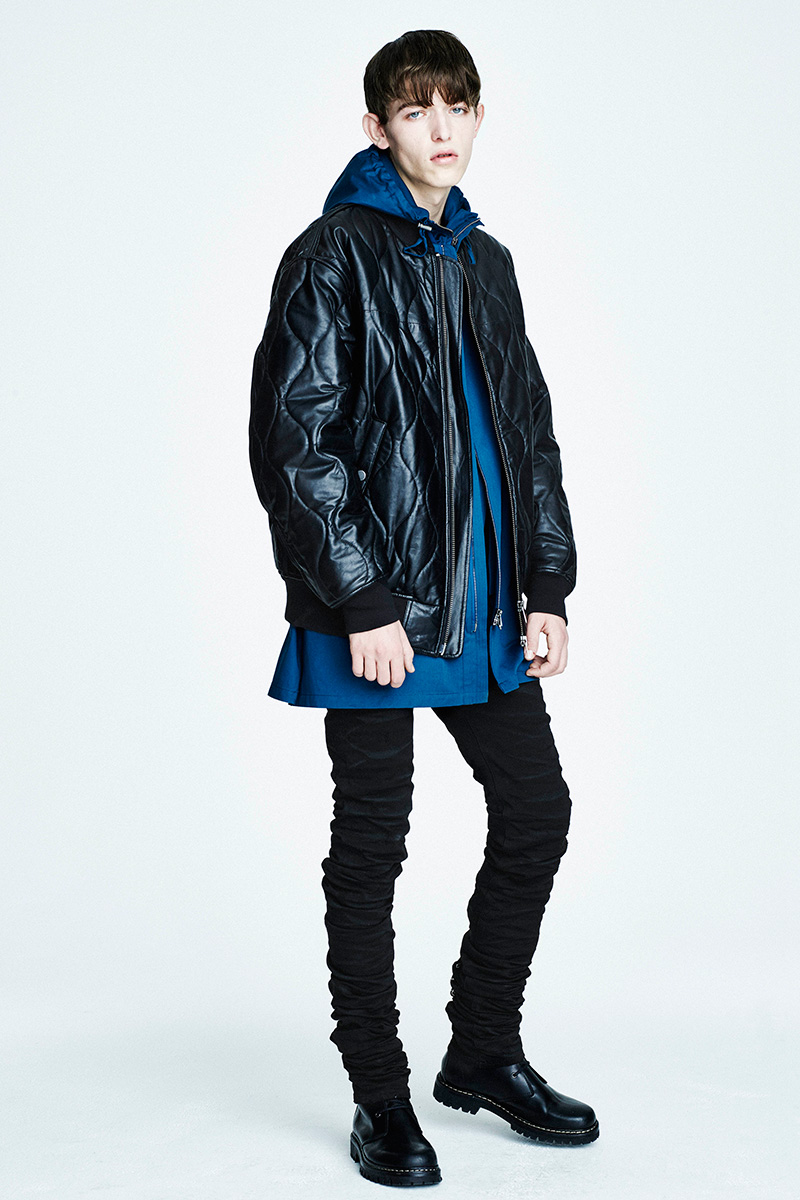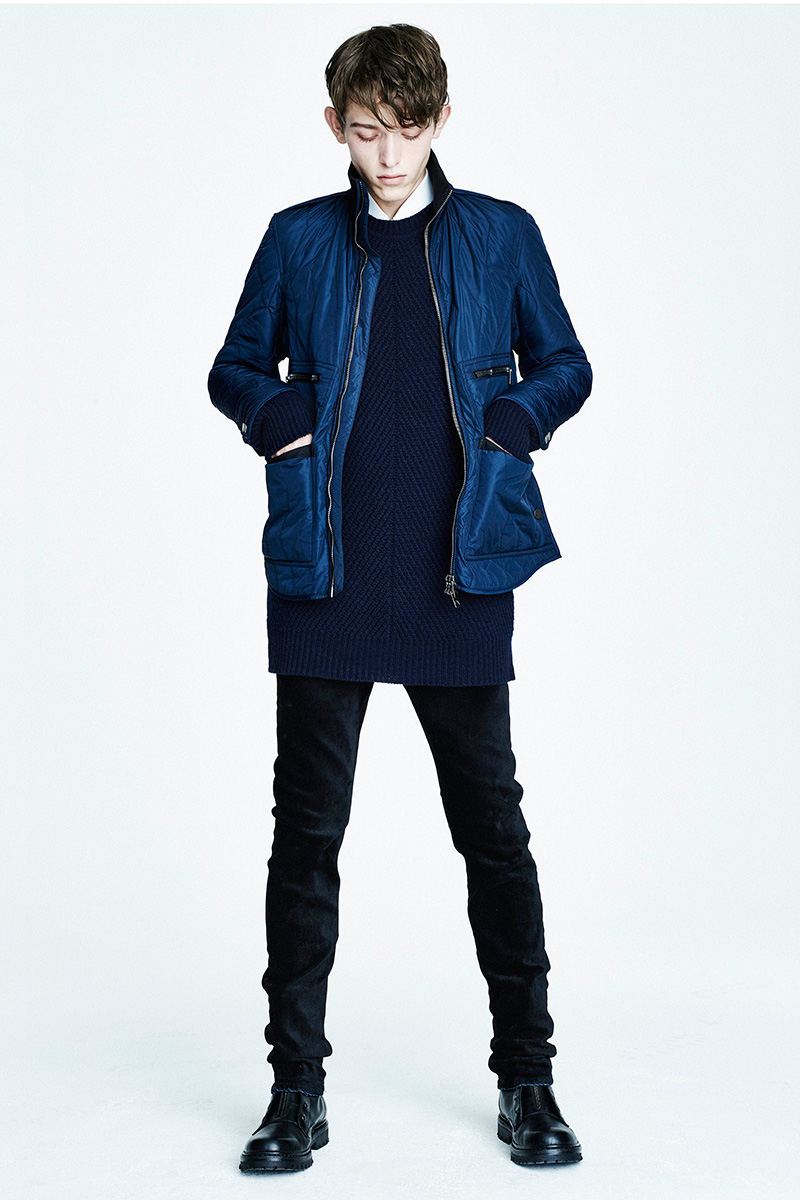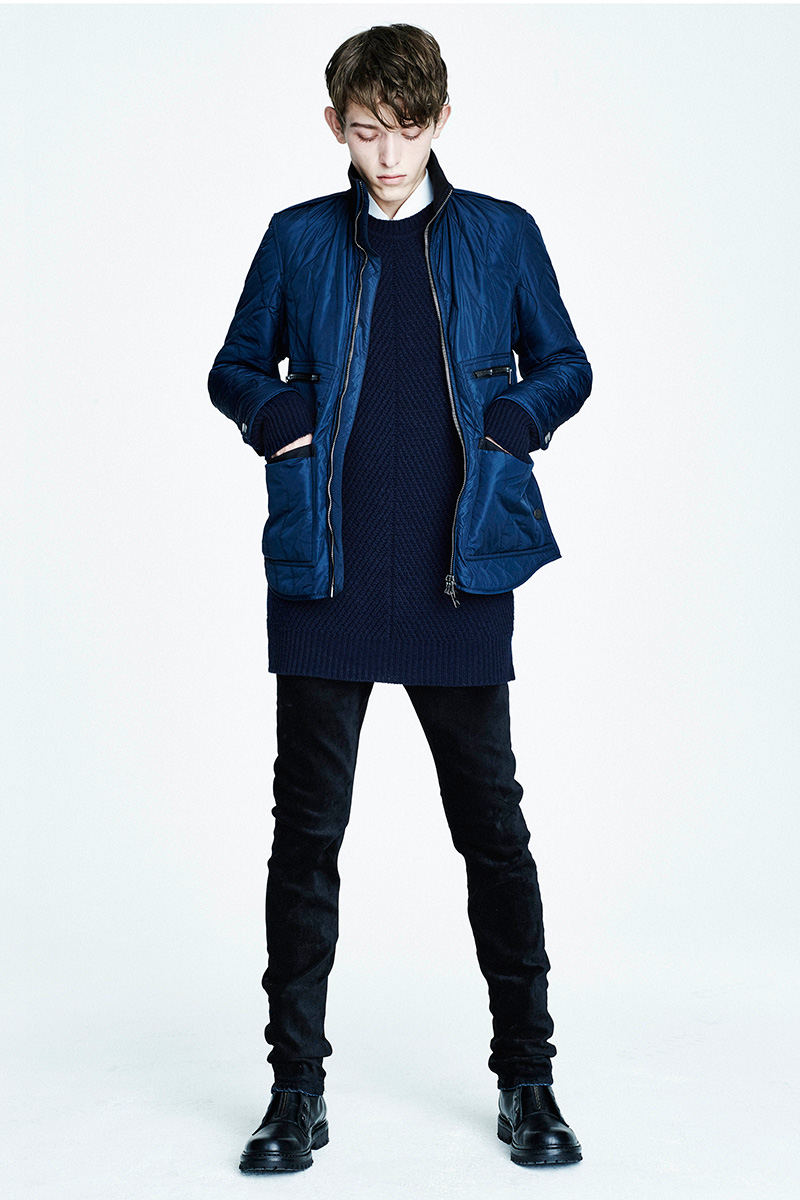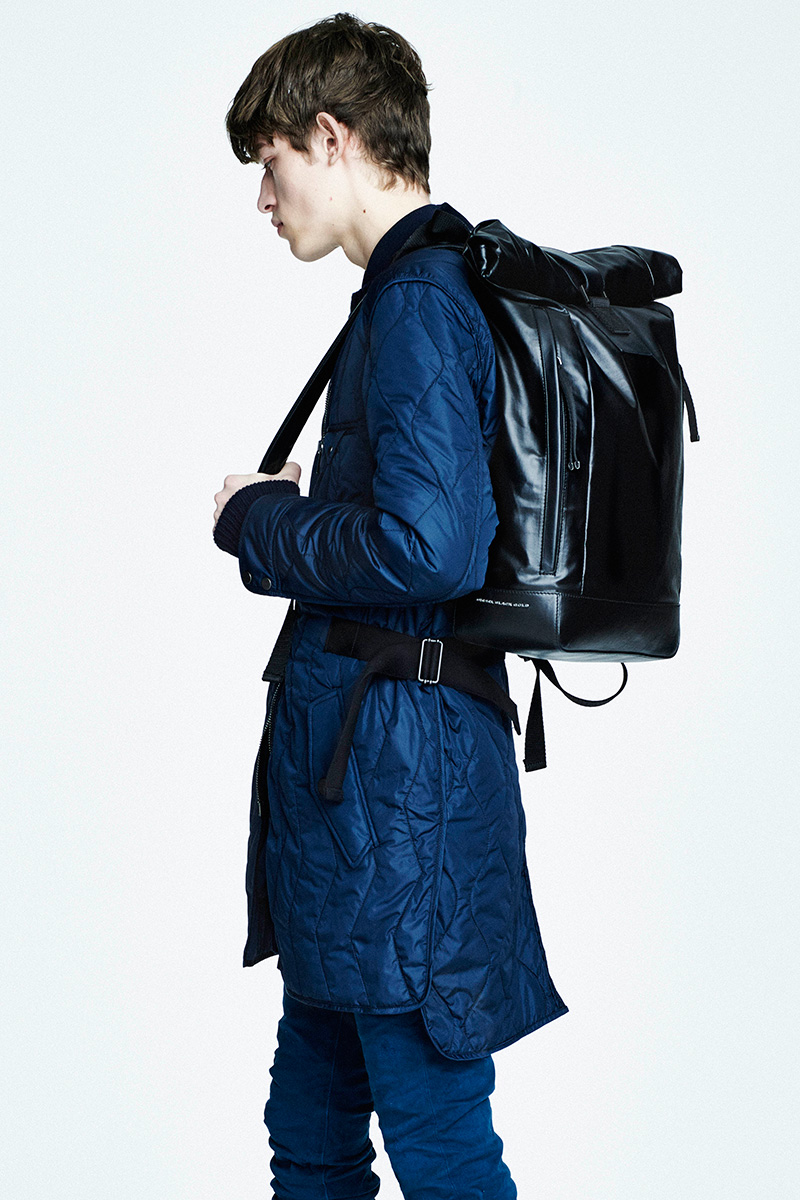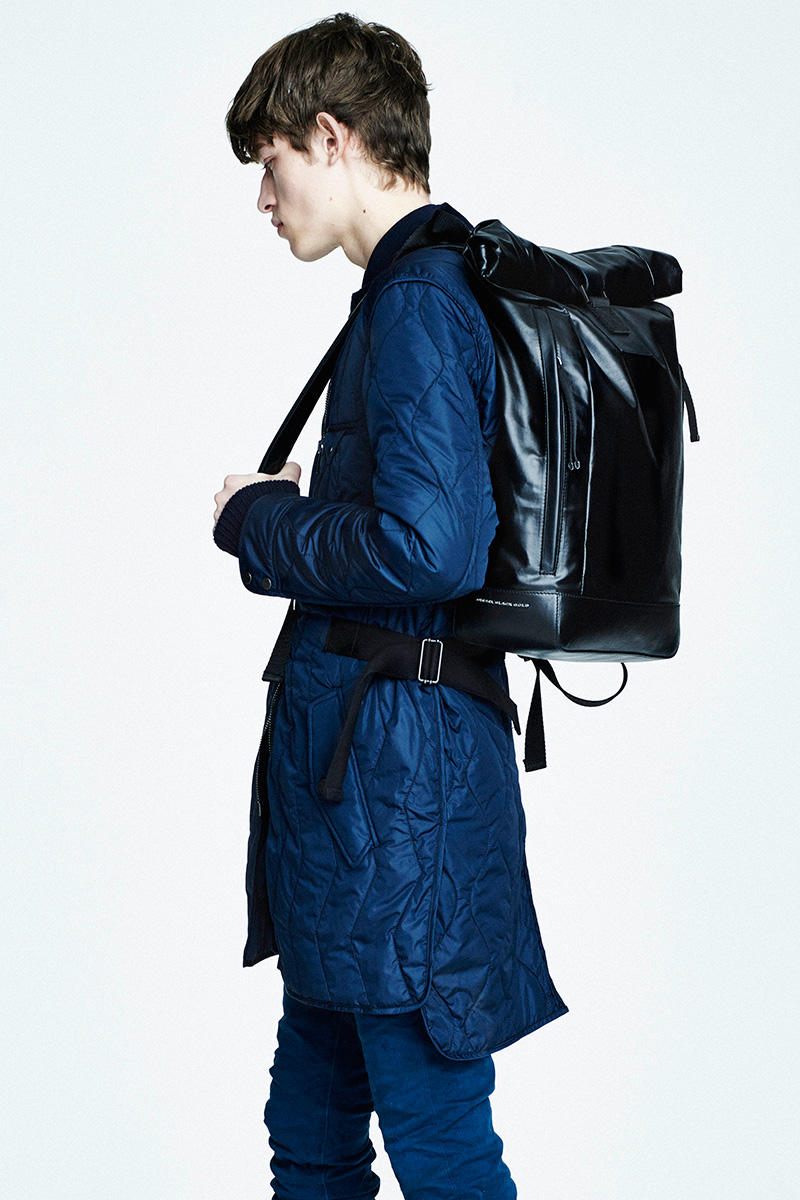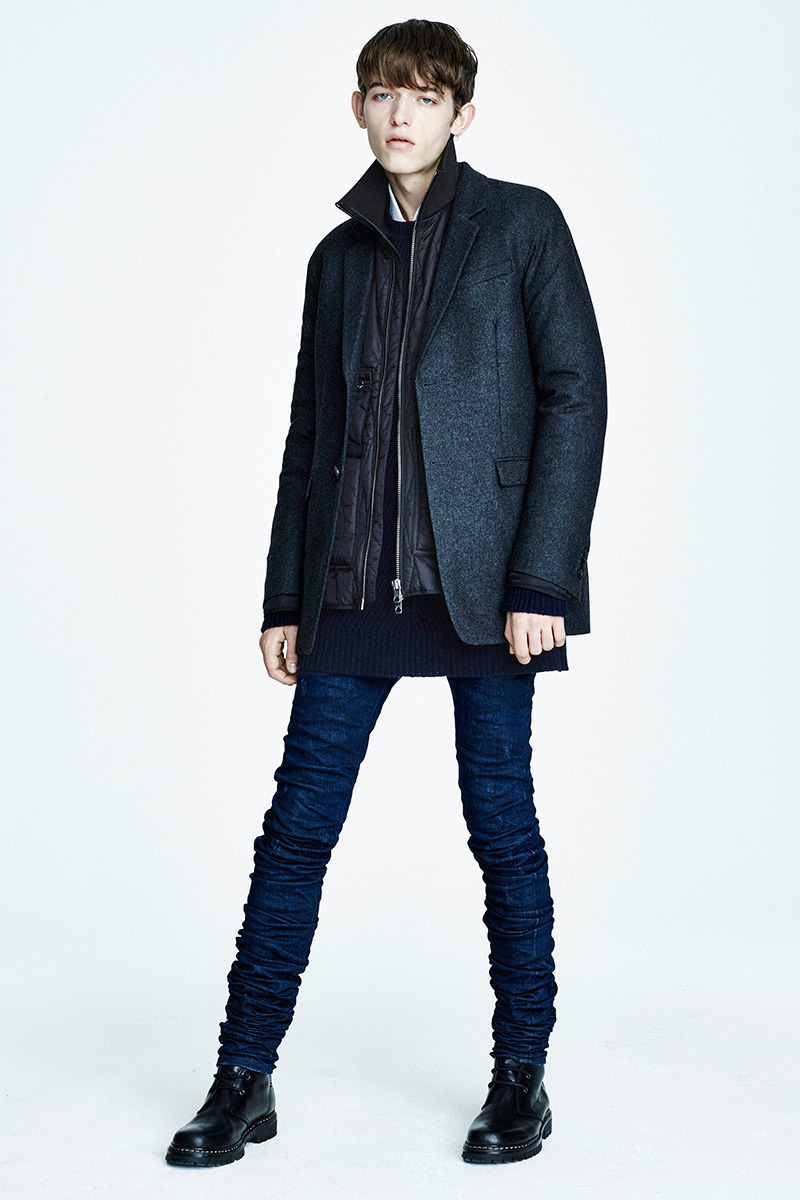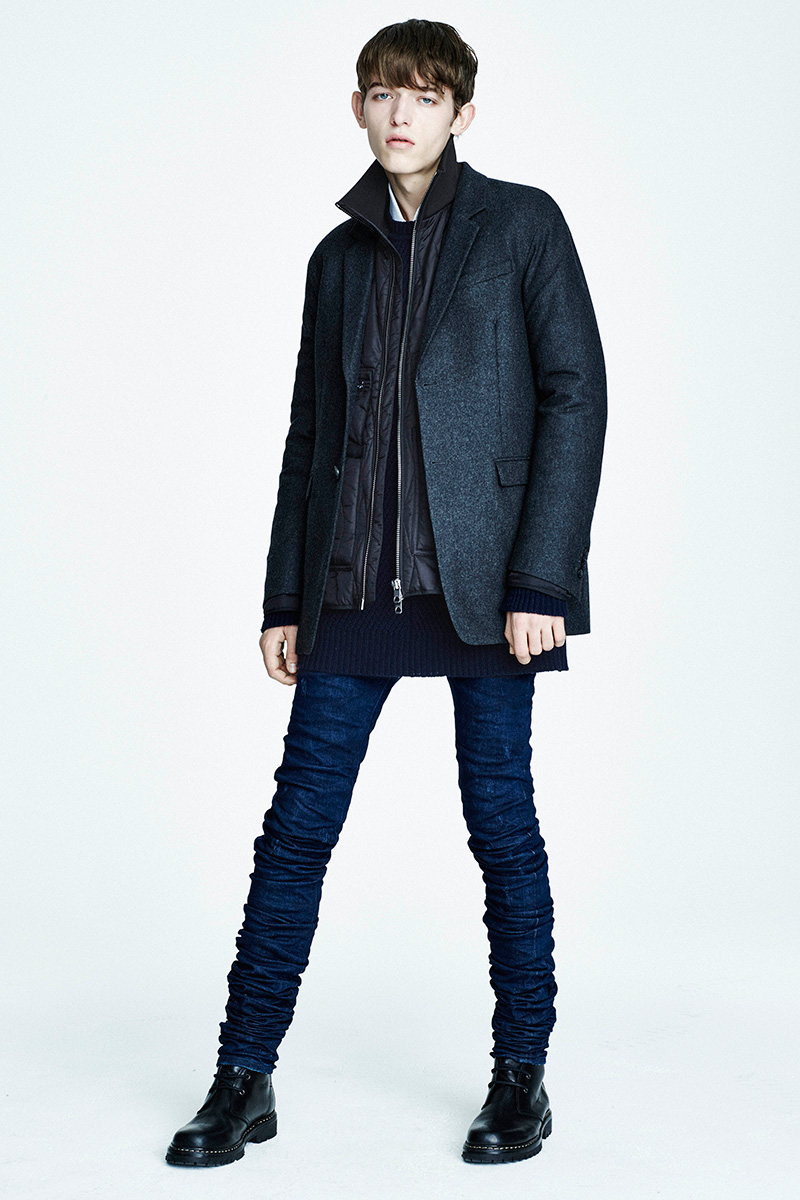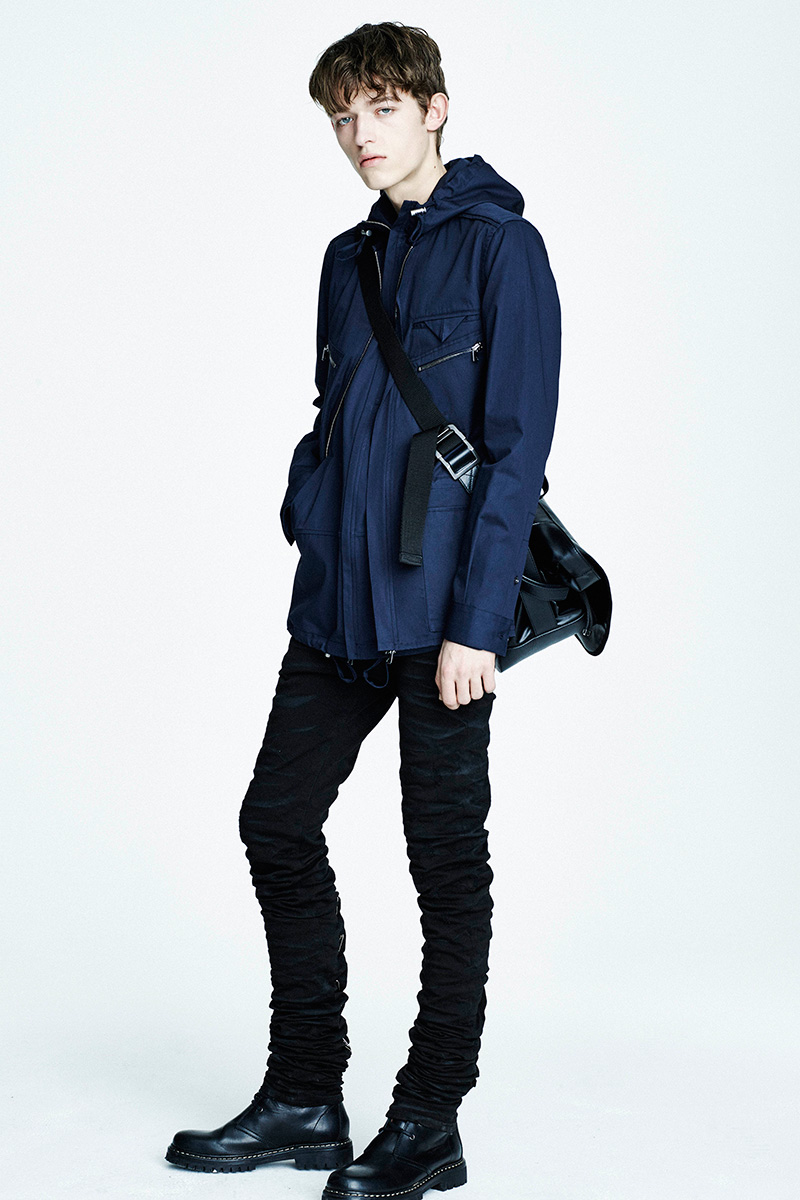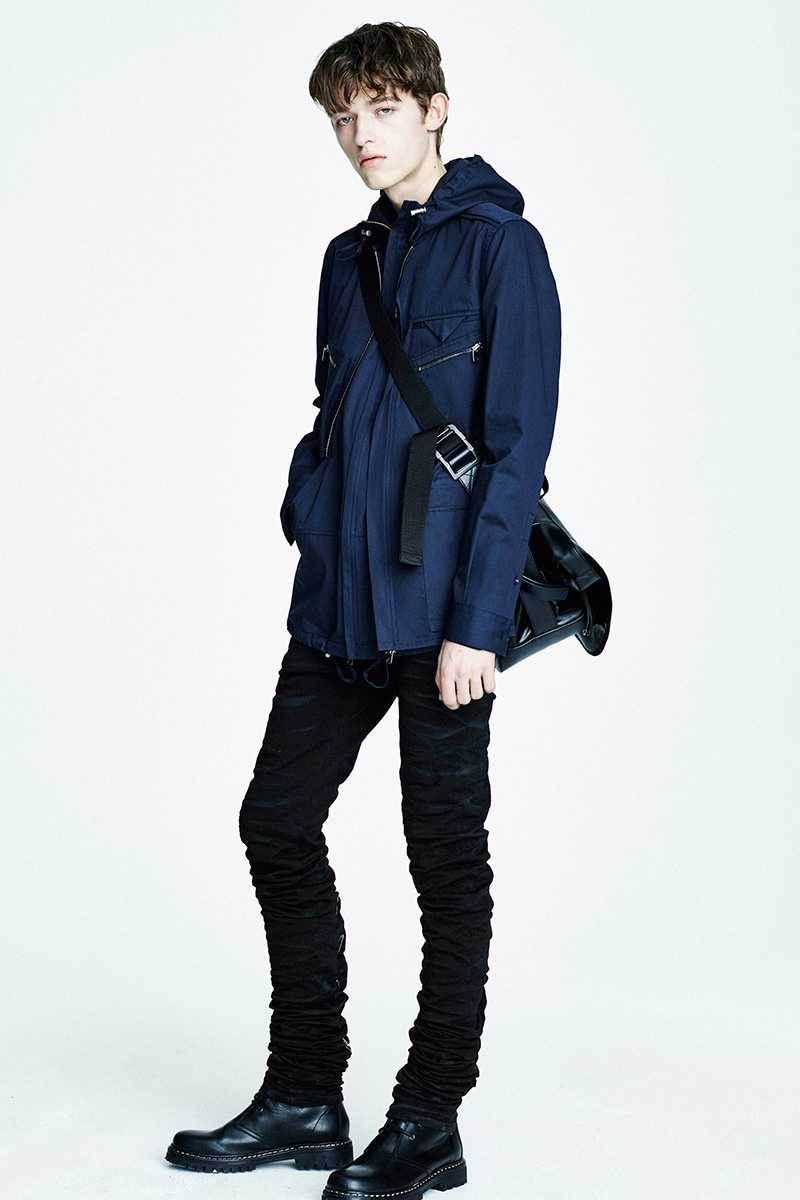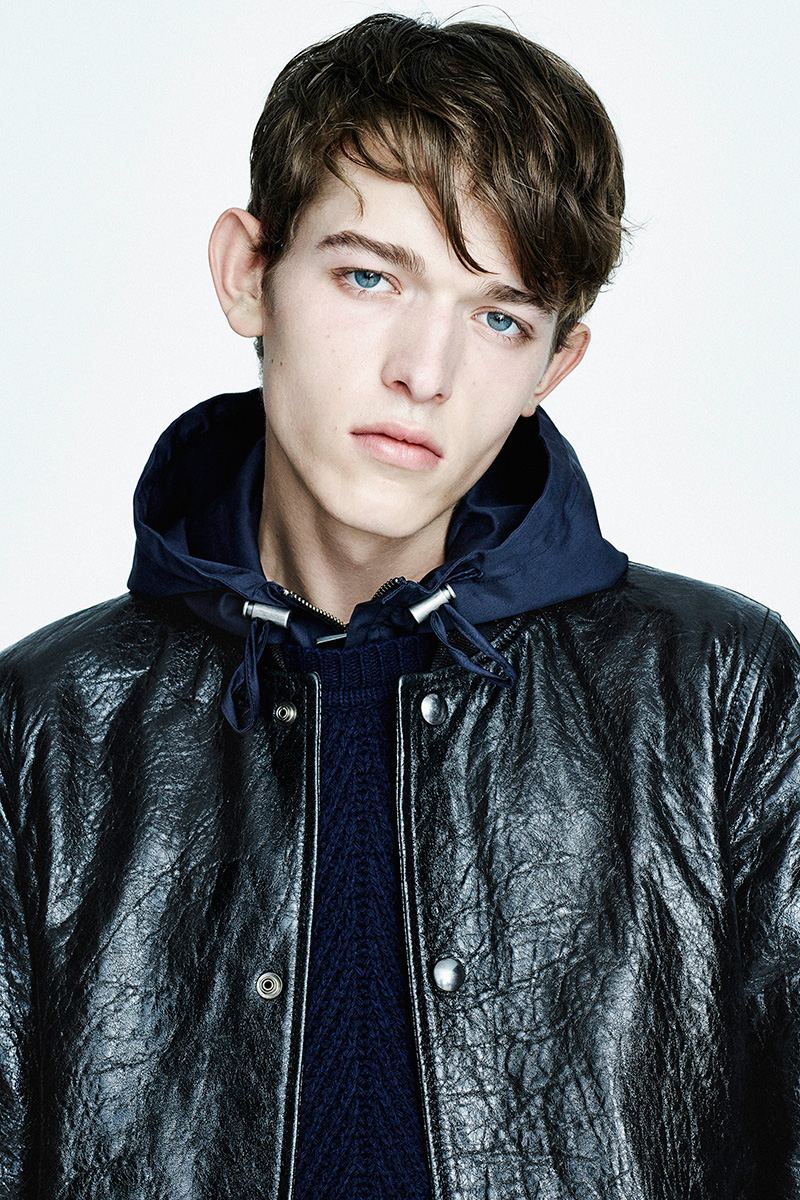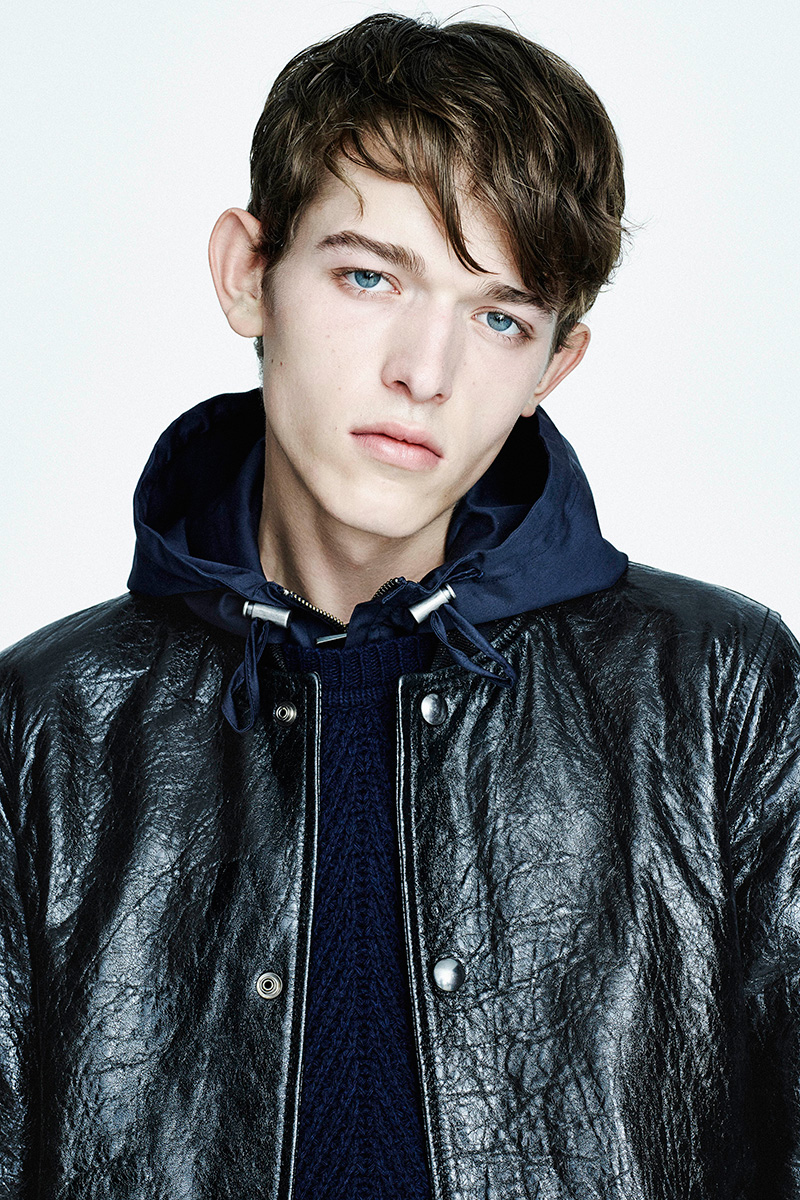 New York at night with the asphalt sidewalks and the puddles reflecting the city's lights is the urban, metropolitan scenario, which inspired creative director Andreas Melbostad's Pre-fall 2016 collection for the Diesel Black Gold line.
The dark, industrial atmosphere, interrupted by flickering lights, echoes in the color palette focused on deep tones of black, charcoal, grey, navy and teal with hints of white and metallic accents.
In keeping with the label's most iconic DNA, the collection is infused with a strong, contemporary and urban feel elevated by an appealing juxtaposition of different textures. Fabrics with a utilitarian feel find place next to others with a more luxurious, rich finishing.
The menswear collection is also the result of an unconventional play on proportions. The oversized outwear, which includes leather biker jackets and quilted bombers, layered over elongated knits, are paired with the line's signature Type-2614 jeans, cut extra-long and then crashed through a sophisticated treatment. Detachable elements, such as collars, give a new, functional attitude to jackets and parkas with a utilitarian feel, while metallic leather gives a shiny effect to a bomber jacket.
Iconic outerwear styles also inspire the details of cotton twill shirts showing hoods and zippers. These are worn under t-shirts with panels in woven wool suiting fabrics and jacquard sweaters with bold graphics with a rebellious appeal.