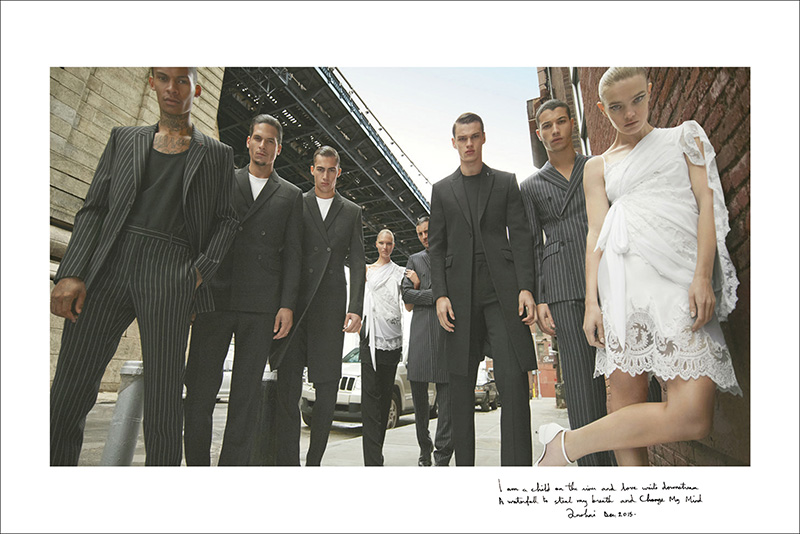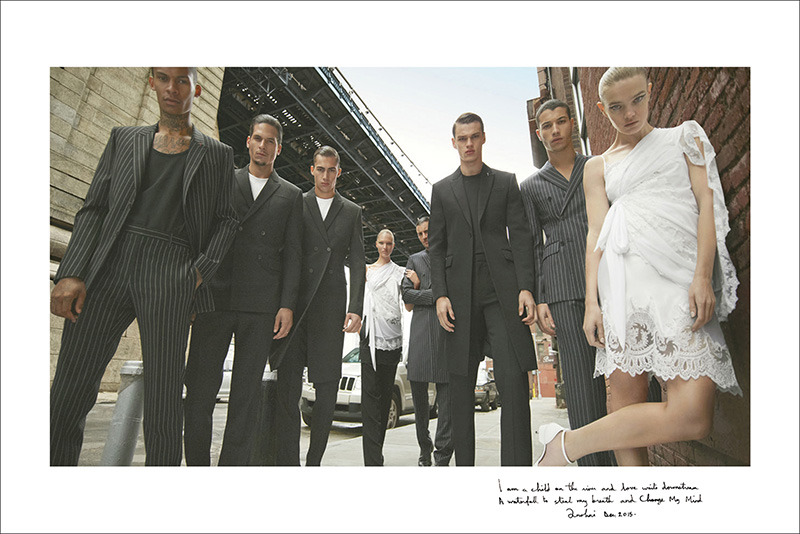 For the Givenchy Spring/Summer 2016 advertising campaign, Riccardo Tisci created his own Love card to the House's dream city, New York.
In the line with the strong House messages of Love, Gang and Family, the visuals feature multiple groups of models, from new faces to Givenchy veterans.
Celebrating a decade of honest friendship and mutual support, the Mert & Marcus shot pictures are reminiscent of the Givenchy SS16 September 11th show, also held under Manhattan skies.
Perhaps the main intention in this visuals is to spread Love, staying true to Tisci's captital letters mantra: I BELIEVE IN THE POWER OF LOVE.
A belief that becomes explicit with the ads featuring a powerful poem about Love and Respect by singer Anohni:
I am a child on the river and love waits downstream
A waterfall to steal my breath and Change My Mind – Anohni (Dec 2015)