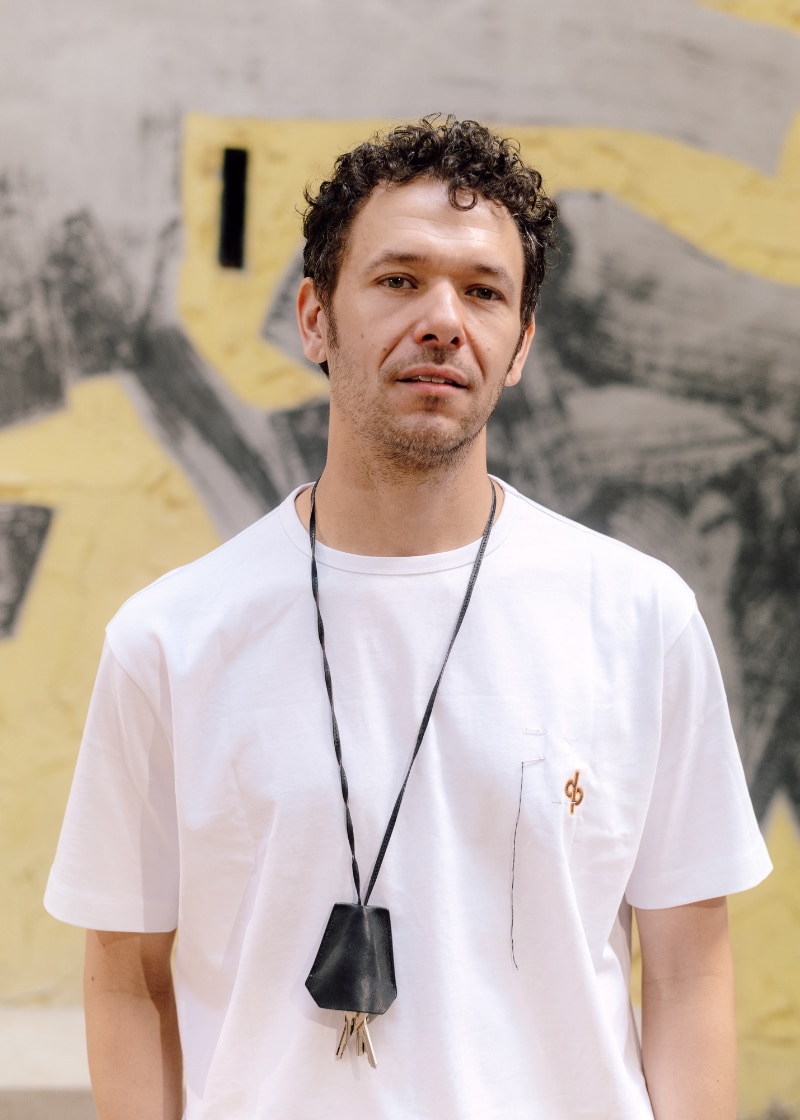 Denzilpatrick, created in 2021 by Daniel Gayle, is an English menswear label that explores Gayle's curiosity of dressing through colors and textures. He has gained his experience through the years by working under the supervision of Jonathan Saunders, Phillip Lim, Victoria Beckham and Kenzo Paris. The label, named after Gayle's grandfather's, Denzil and Patrick, honors the legacy of their journey from Jamaica and Ireland to south-east London. Denzilpatrick aims towards sustainability through their quality sourced recycled materials, which allows Gayle to explore new forms of innovation while maintaining a low impact towards the environment.
"London belongs to me," SS23 highlights bright colors, patterns and recycled materials while expressing Gayle's advancement of life growing up in London. This strongly focuses on his development of understanding his queerness and self-expression, which is a continuation of his life story of truly finding himself. Denzilpatrick continues to grow as a young brand while maintaining Gayle's family history and discovering new forms of sustainability. We caught up with Daniel at TRANOÏ during Paris Fashion Week and got to know more about the designer.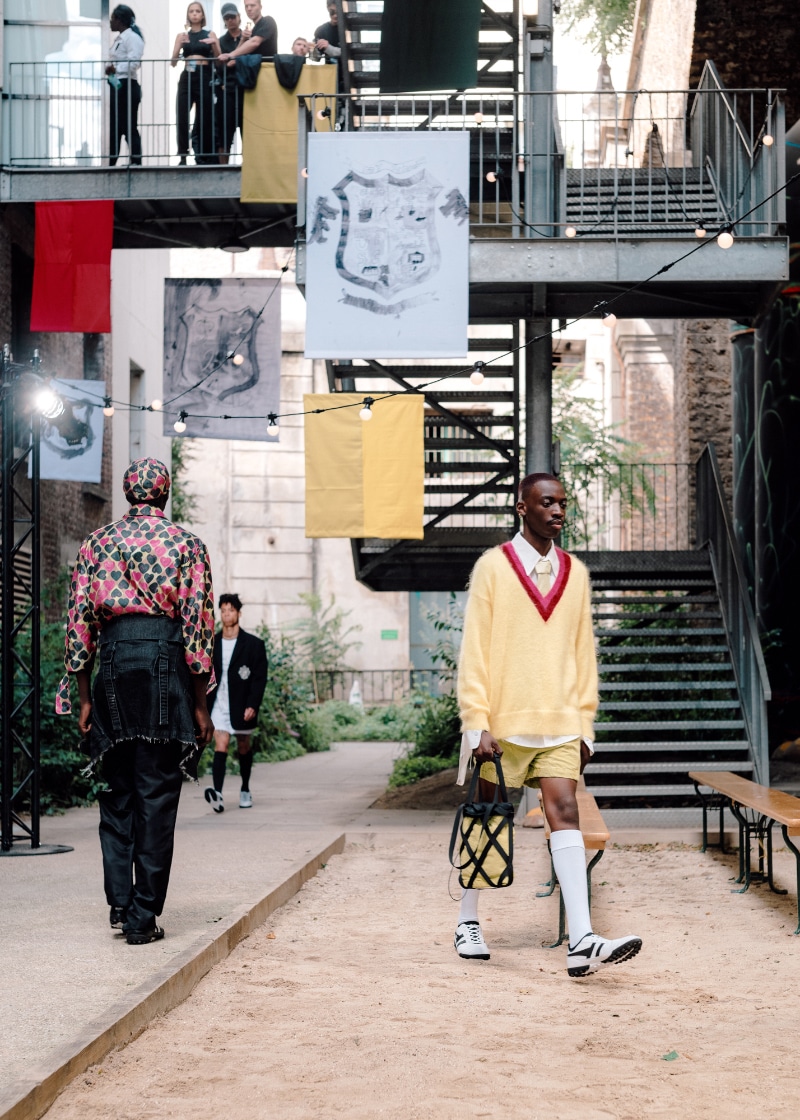 Looking at your Spring Summer 2023 collection, "London belongs to me", how did the history of grandfather's traveling to London inspire you?
Having traveled to London (from Jamaica and Ireland) in the 50's, my grandfathers didn't receive the warmest welcome! Regardless, against social and cultural adversity, they both established their families and careers in south-east London, but always spoke of home with a great joy and affection; whilst they had both become Londoners, they were still 'other'.
Empowered by this sentiment, we explored the collection as a continuation of the discussion I've been having about my upbringing in London; touching on identity, roots, family, queerness and self-expression.
In past interviews, you mentioned that your grandfathers, Denzil and Patrick, had different interests and personality traits. Do you feel as though you have inherited any of their traits and how do you feel as though you have incorporated their personalities into your brand?
I would like to think I've inherited Denzil's craftsman skills. As a carpenter, not only did he have a successful career in his trade, but he also built our family home in Jamaica during his summer trips to Jamaica. These skills he passed onto my father, so yeah, I'd like to think from Denzil I took the ability to create 3D ideas with my hands. From Patrick, I think my love of travel – he spent years at sea, traveling to different corners of the world – he certainly ignited my desire to explore.
And so, they are incorporated into the brand at every level – the respect for craftsmanship we bring to our tailoring, embroidery, and textile developments, whilst the juxtaposition of distant cultural references has enriched our exploration from the first season.
Out of your entire SS23 collection, do you have a favorite piece and which has the most meaning to you?
My favorite piece would have to be the metal sequin shorts – the sequins are made using upcycled soda cans! It was a very rewarding partnership to make with a wonderful artisan that allowed us to show the potential of designing into upcycling.
The piece with the most meaning would be our 'London Belongs To Me' ringer tee. We wanted to make a superhero tee like the kind I had as a kid; He-Man or She-Ra but only our hero is a skirt-wearing queer renegade riding his unicorn into the sunset!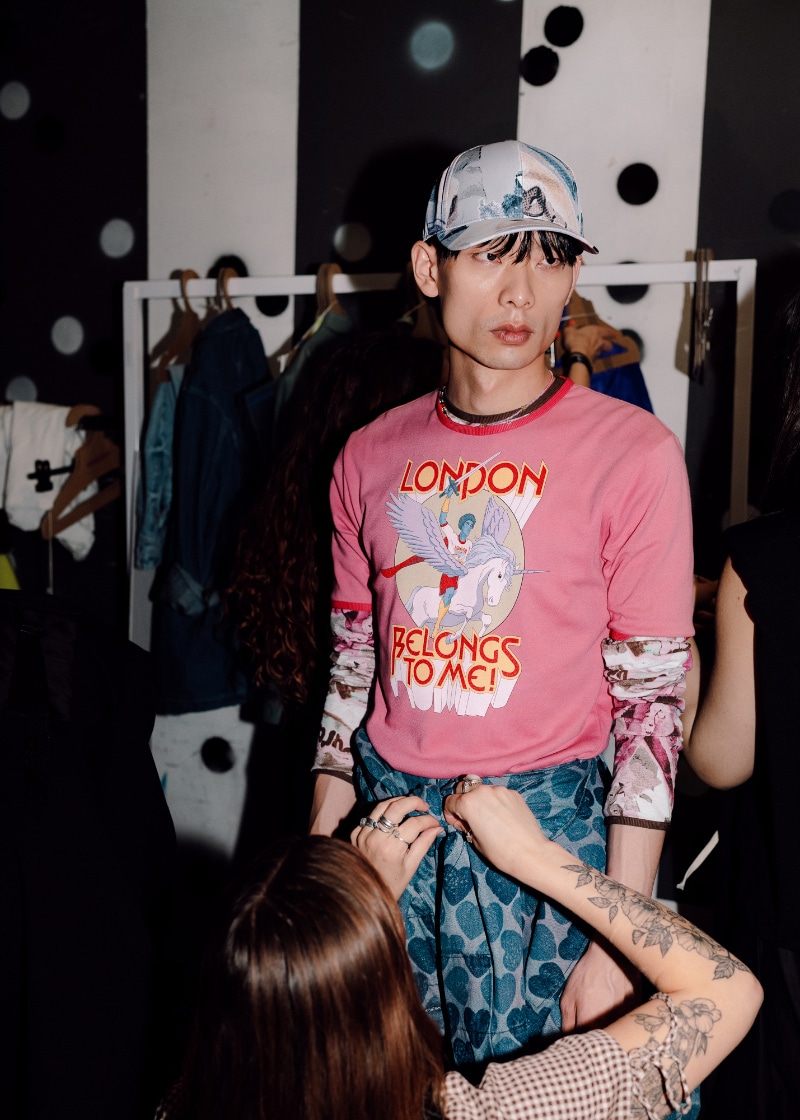 How has your previous work experience persuaded your decision to strongly emphasize sustainability within your brand and how do you plan on expanding upon it?
My previous work has highlighted the potential rate of material and resource consumption that happens to companies as they become successful and grow, and how challenging it can be to try to change established processes and supply chains for the better. We set denzilpatrick up with strict methods of sourcing and making; for example, all of our cotton is organic or upcycled. Additionally, all the raw materials sourced for the cashmere program is either upcycled or recycled.
For the future, we are looking into fully GOTS (global organic textiles standard) certified manufacturing for all our jerseys and shirtings. A big step to partner with both supplier and manufacturer to achieve the official stamp!
What do you feel makes your designs unique and original in comparison to other young brands?
What makes us original is that each collection starts with a conversation with my family, talking through my heritage and our history. We then build out the story into wardrobe that expands on the narrative; this will always be uniquely our point of view!
Fashion aside, what other interests or previous hobbies did you have that influenced your career path?
Before I moved into fashion, I was a professional dancer! Having studied ballet and contemporary dance in London, I enjoyed a short career after graduating but quickly felt that I needed more control over the output of the ideas and work. However, the exploration into oneself and how to present honestly within a performance was a very rewarding training and something I do bring to work at denzilpatrick.
Our last issue was on Dance, if only we met earlier! Finally, what are you looking forward to next?
Next? A holiday! Hopefully, this will be the summer we can travel properly to see some very missed friends – no more facetimes!
Take a look at the SS23 presentation below: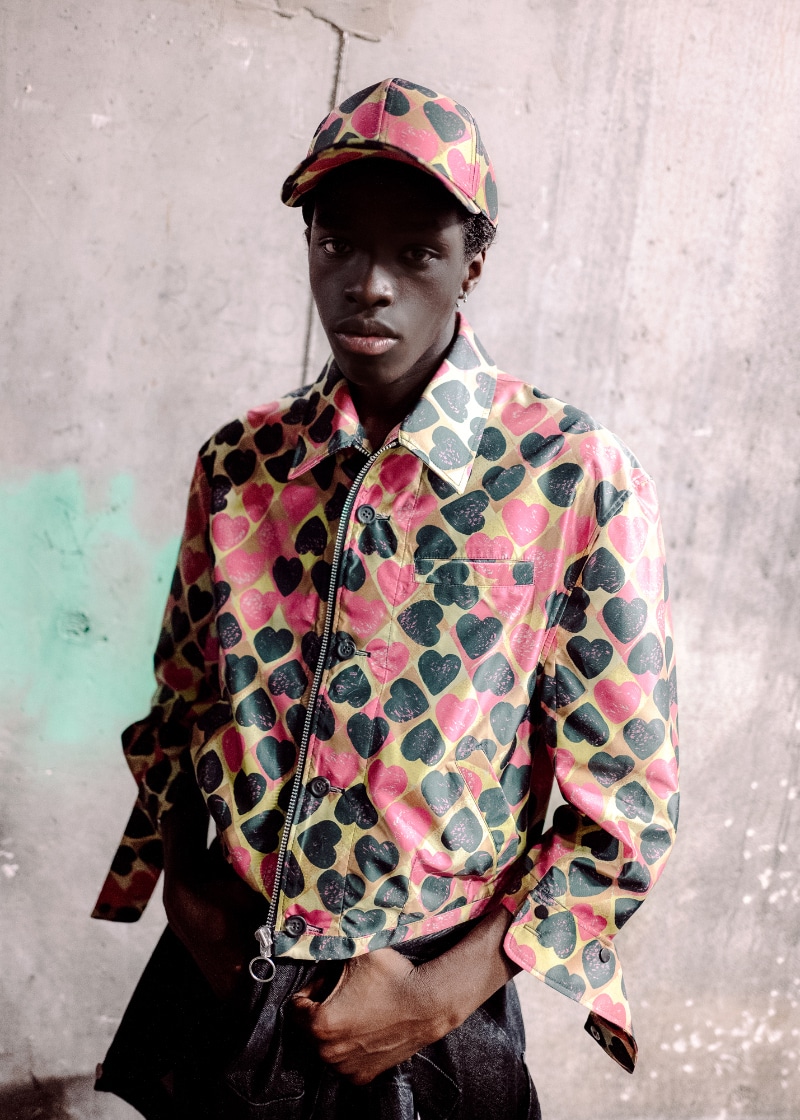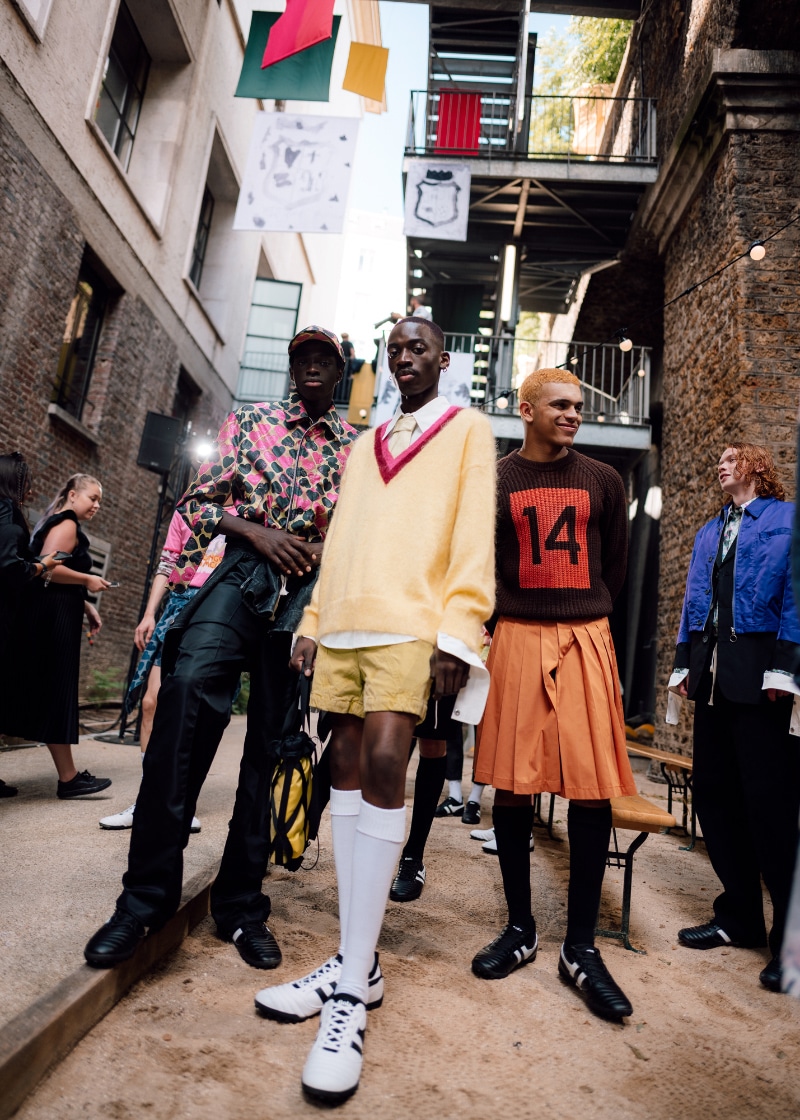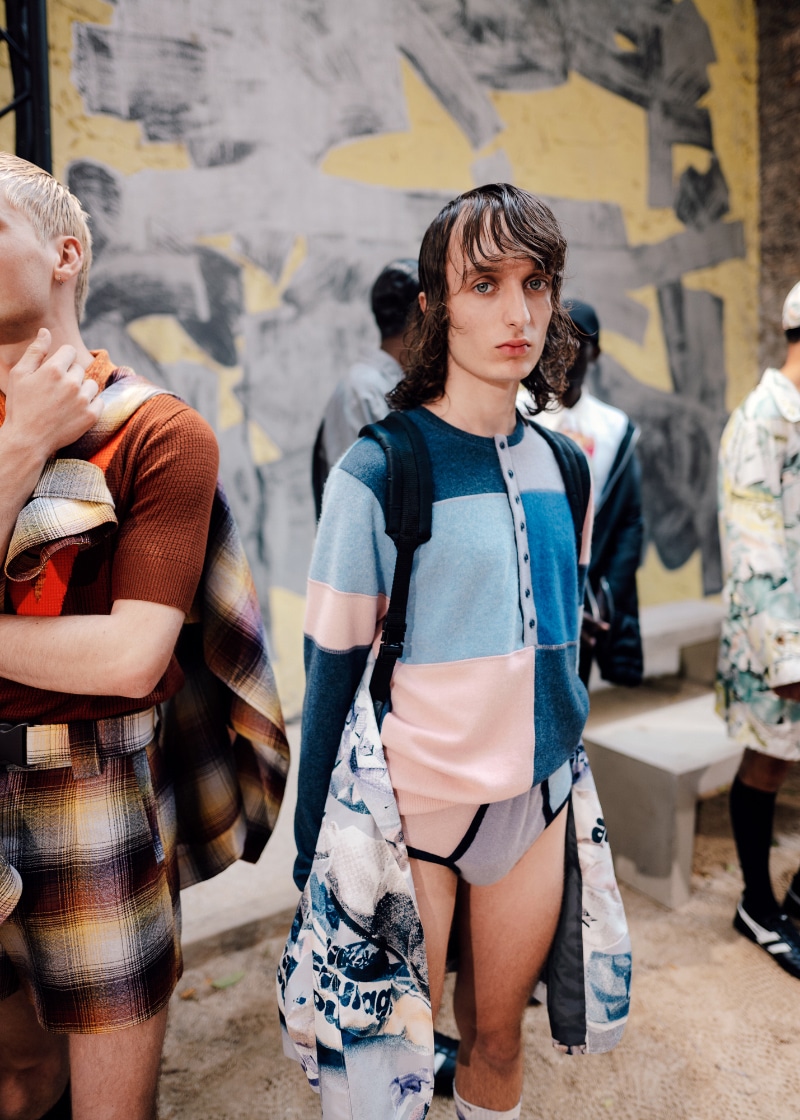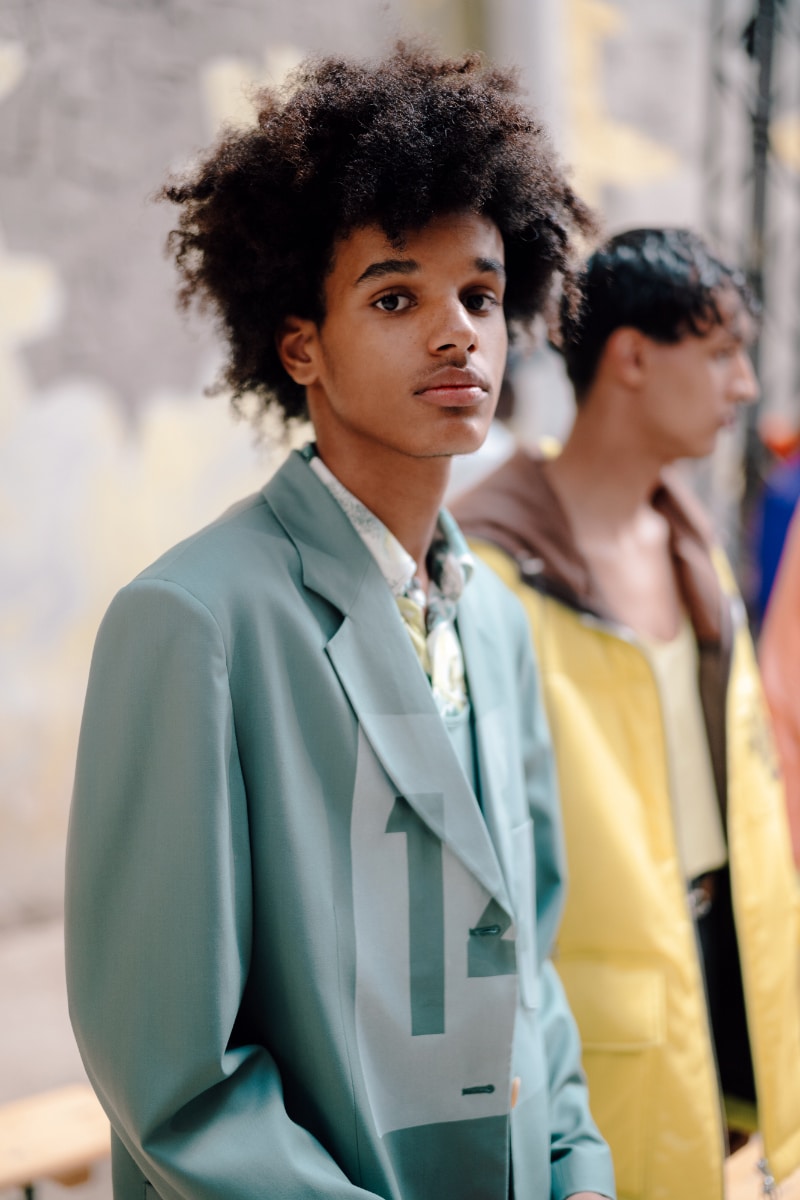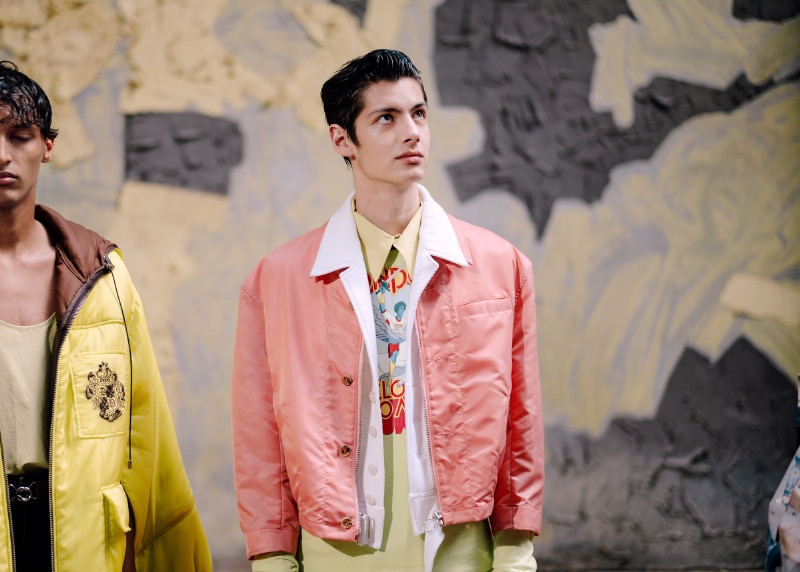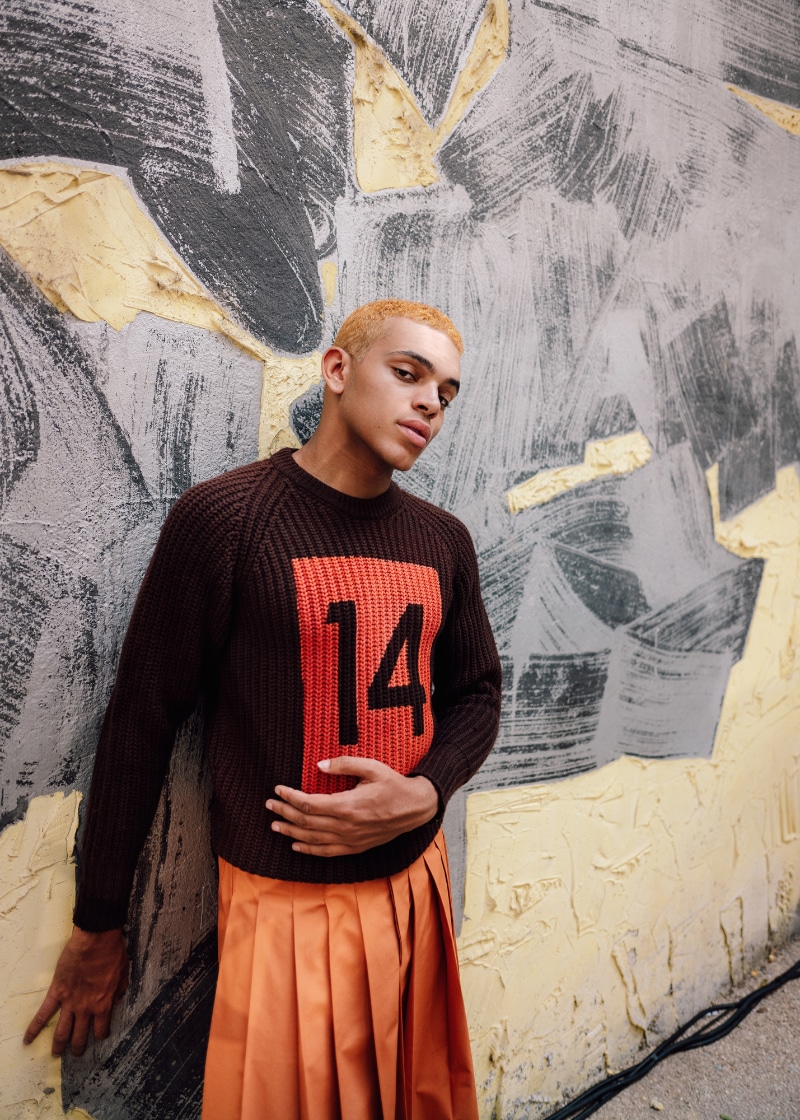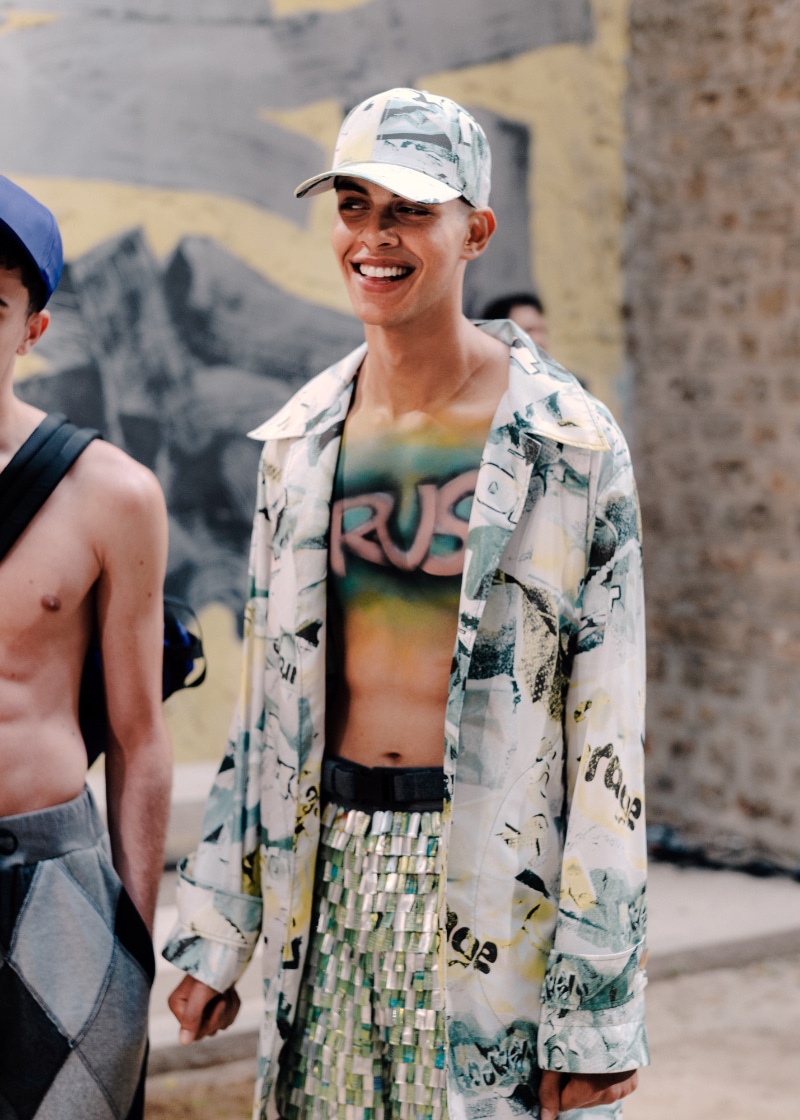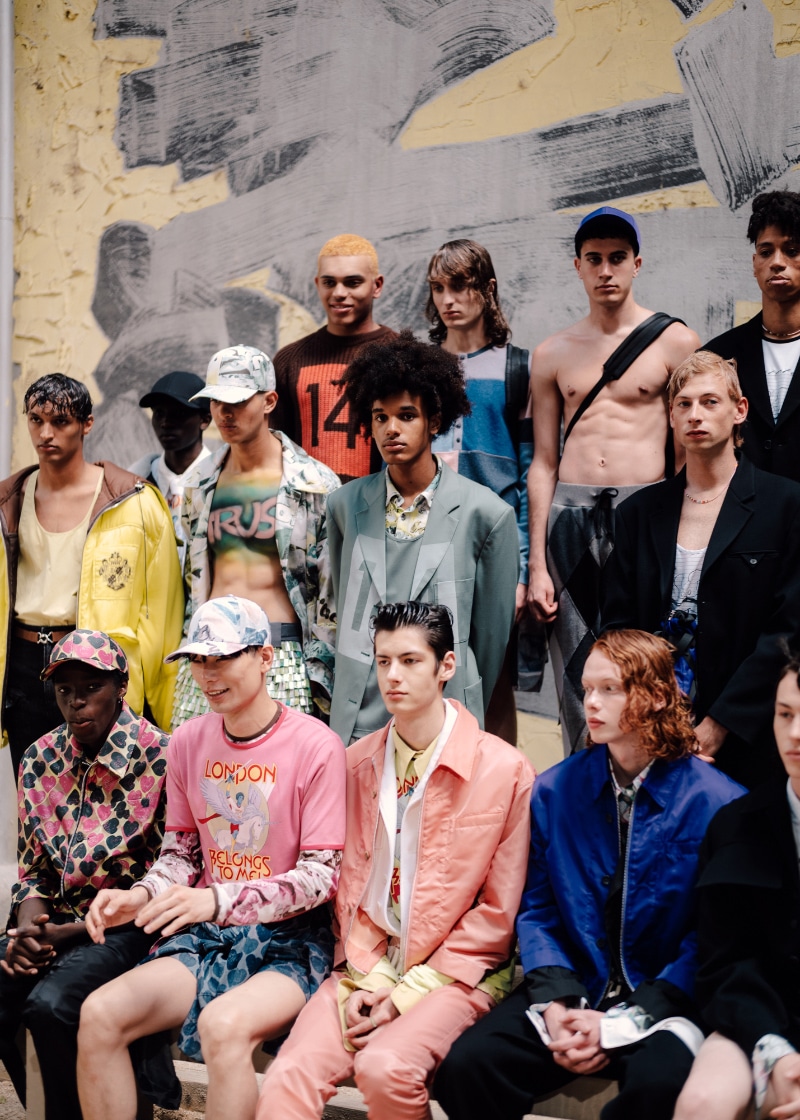 Photography by Renaud Labelle of FAMA during Paris Fashion Week