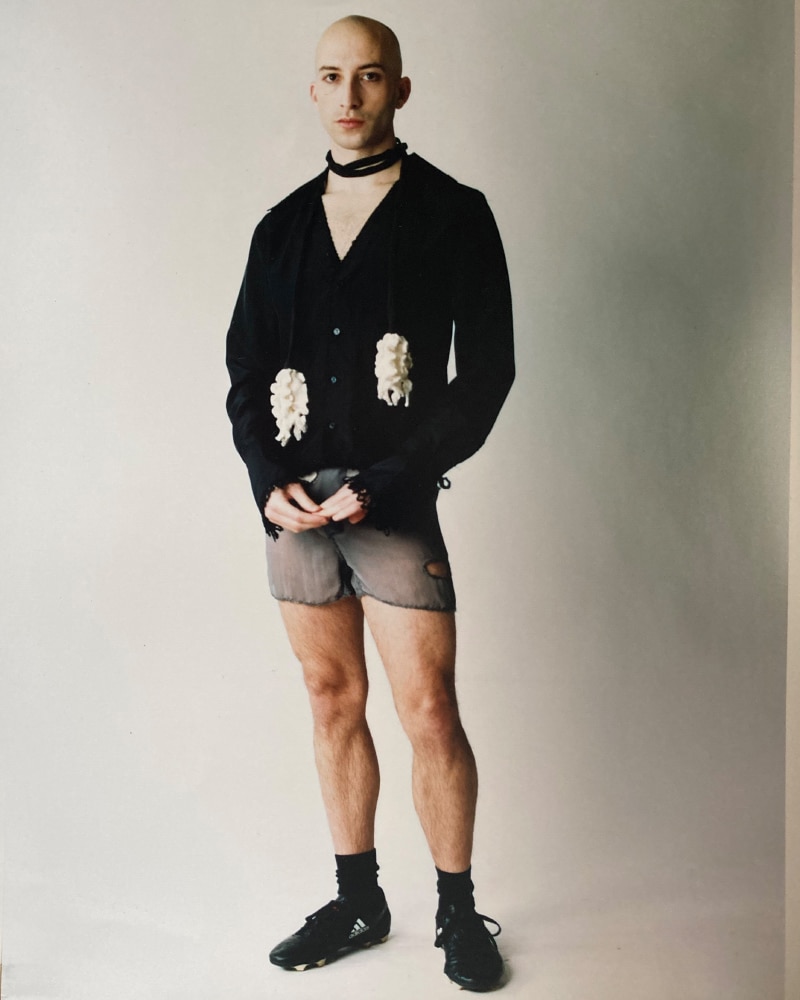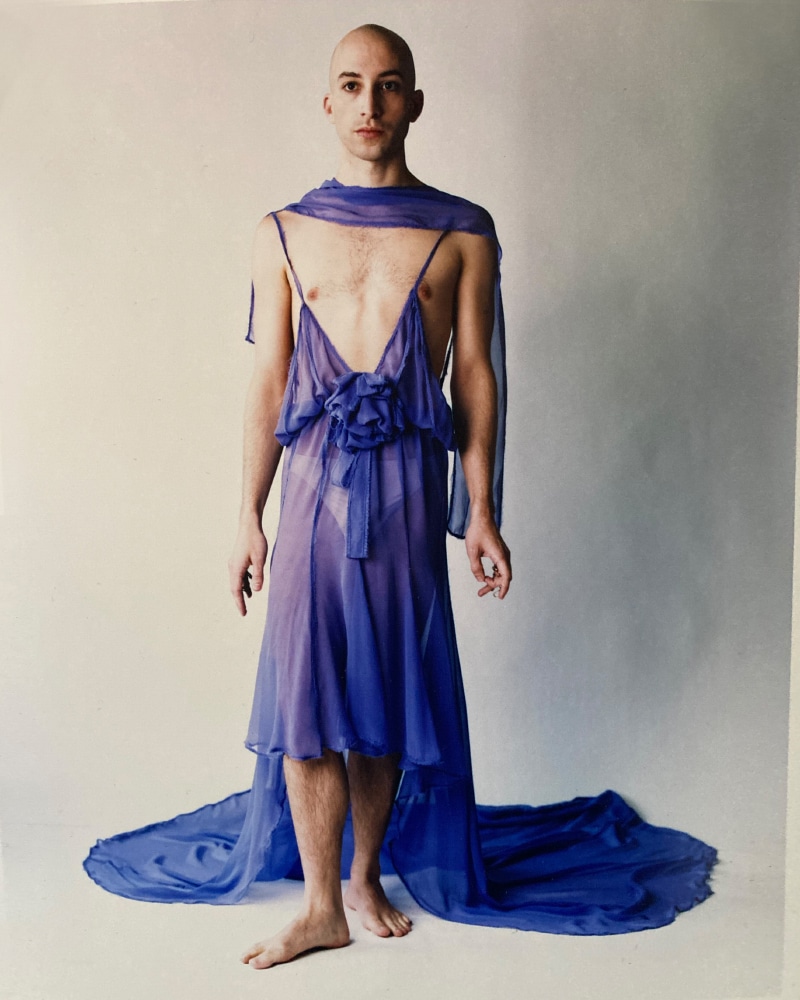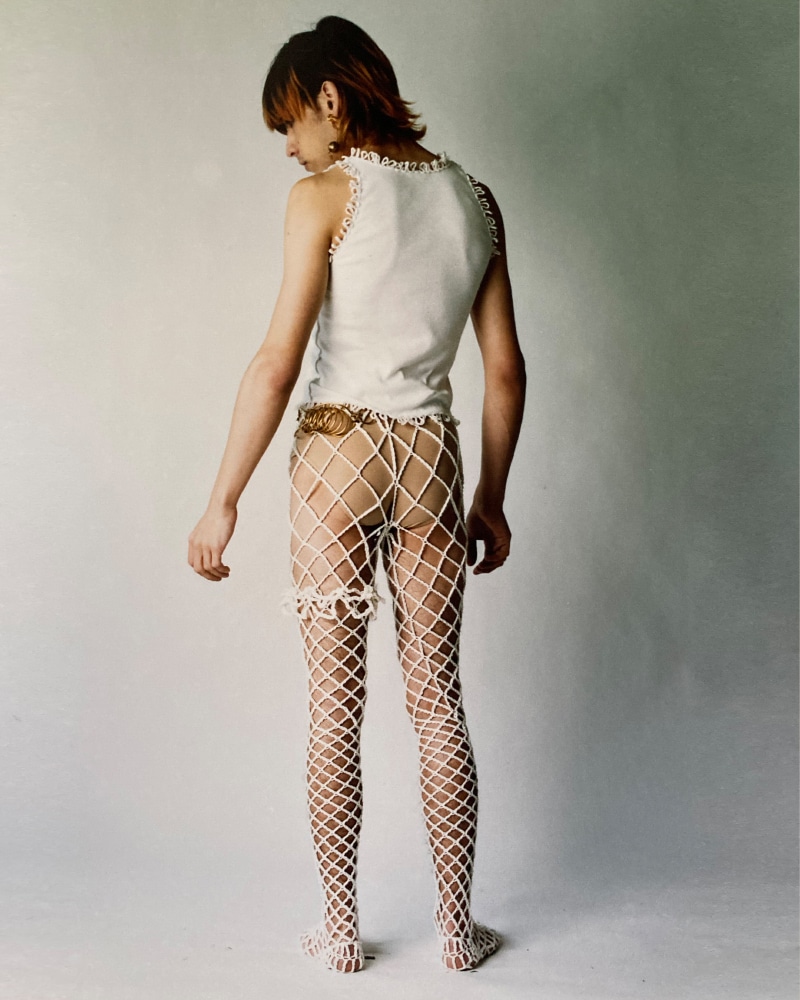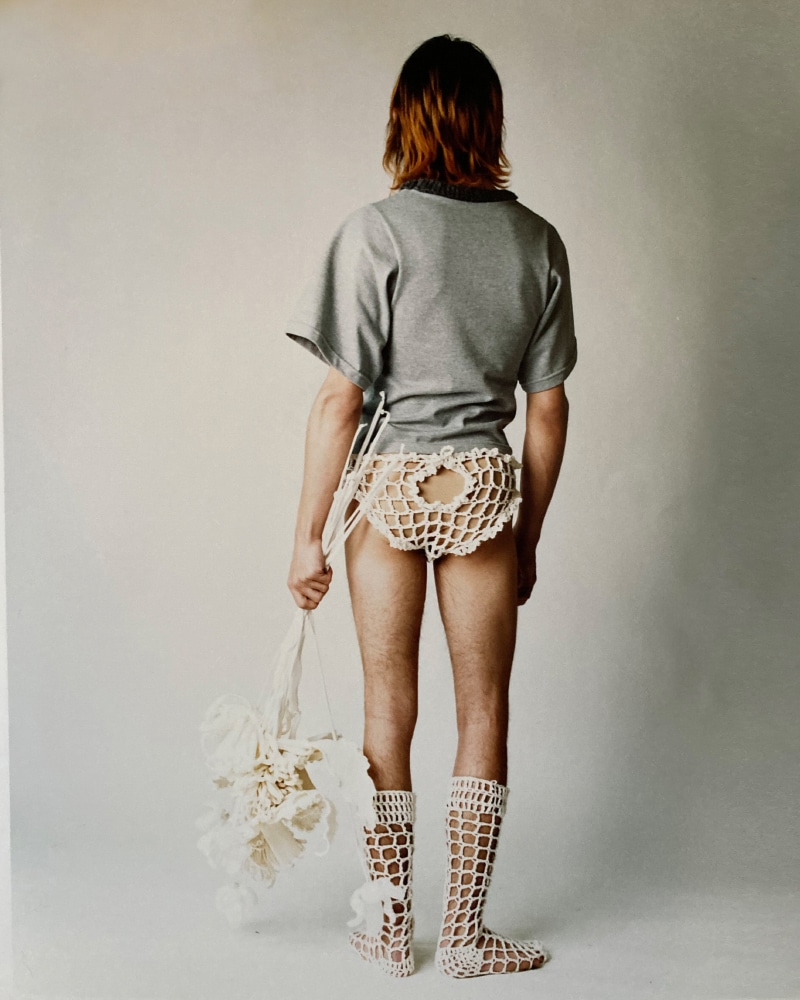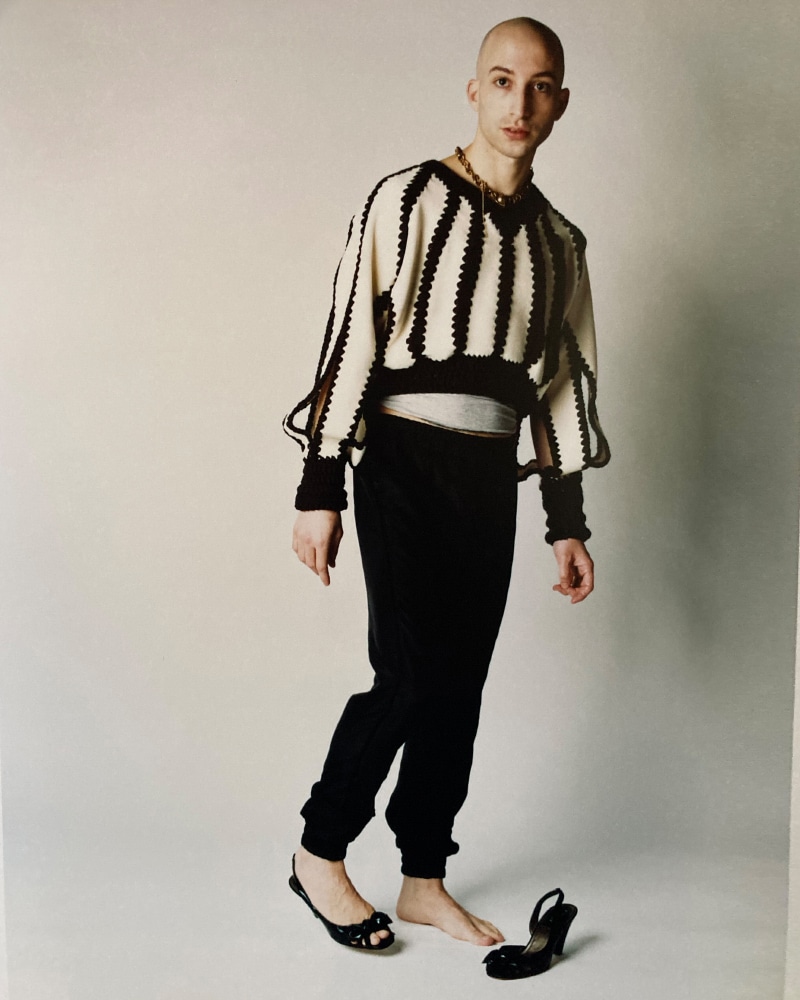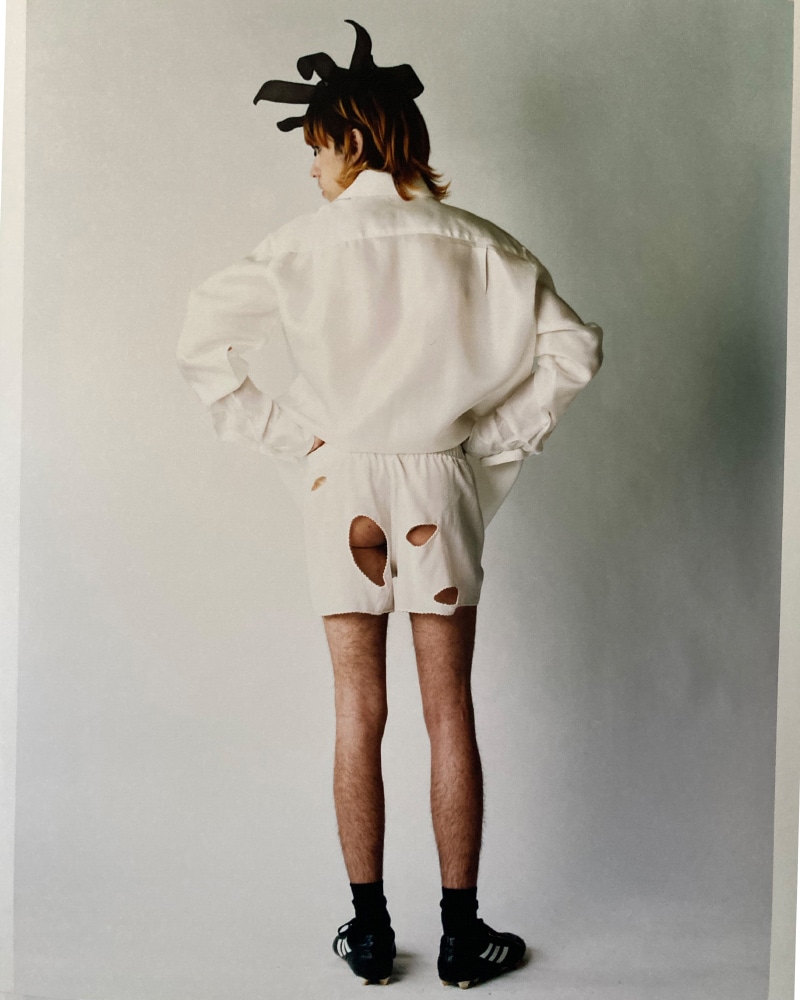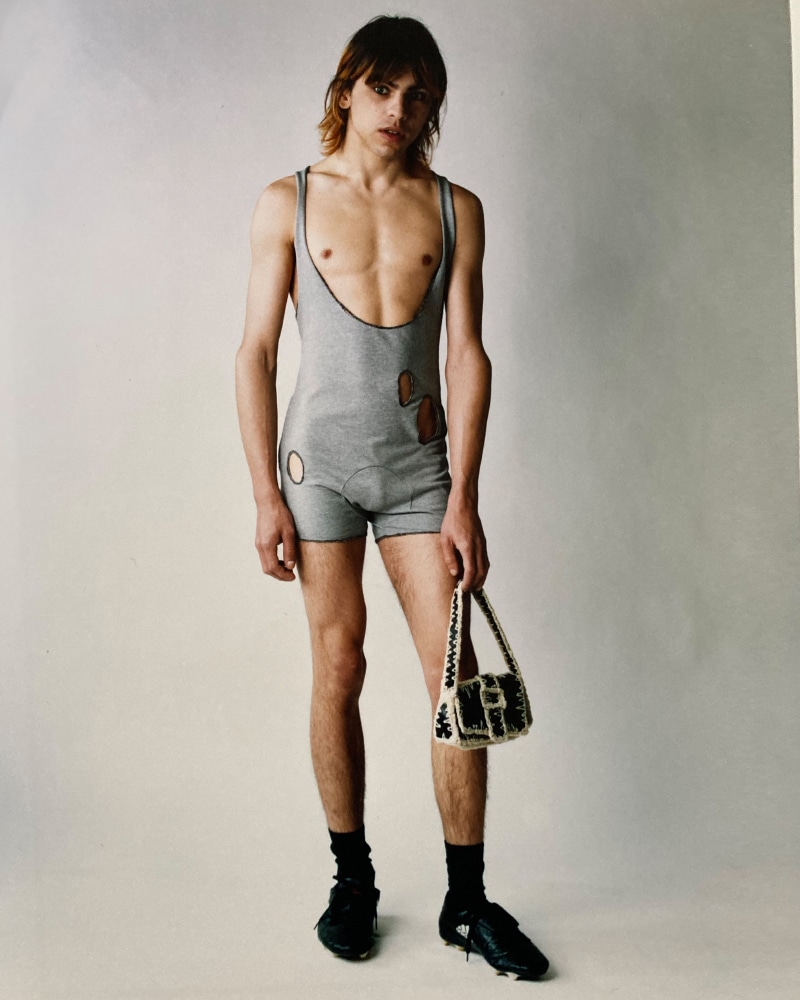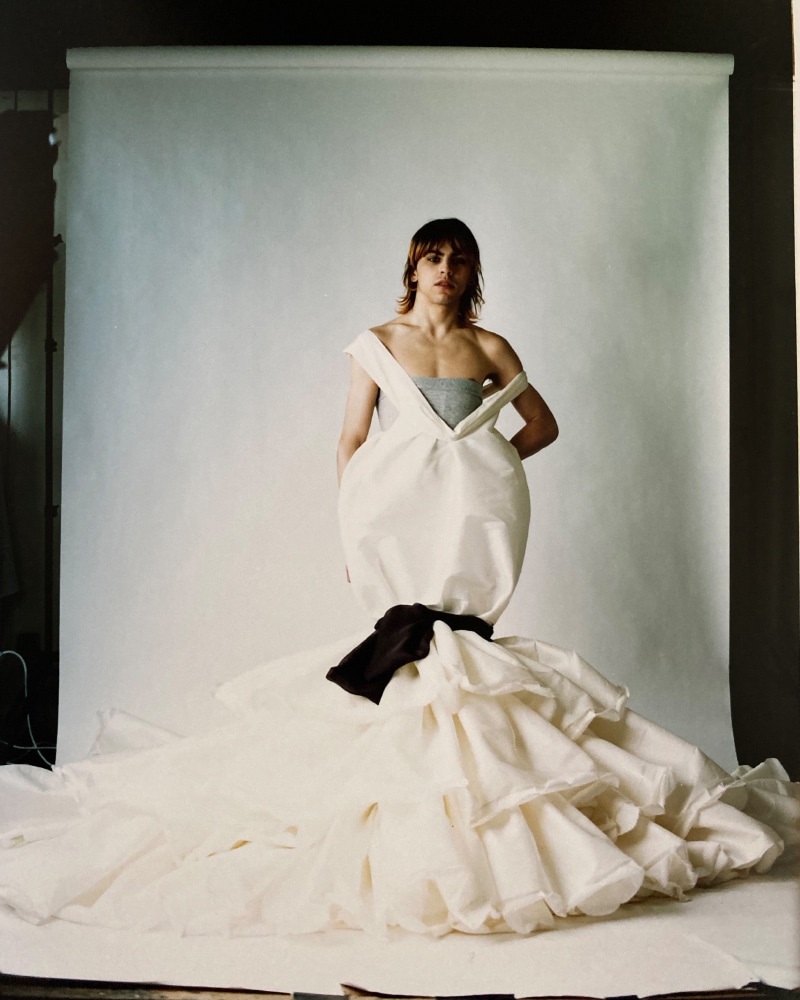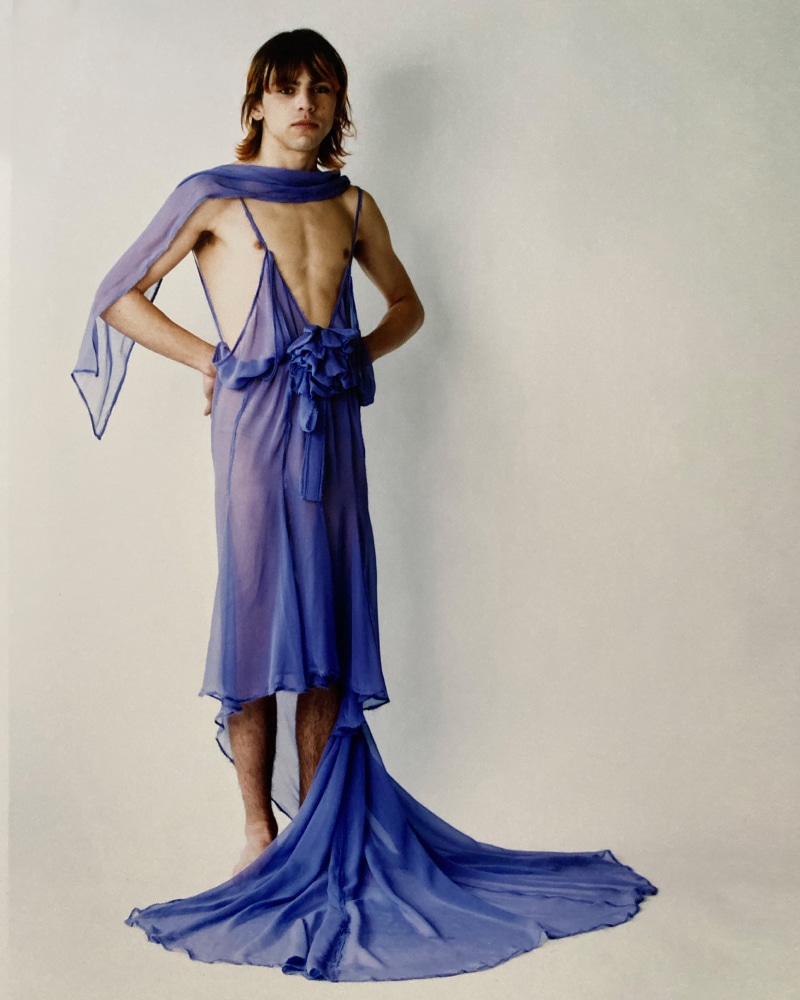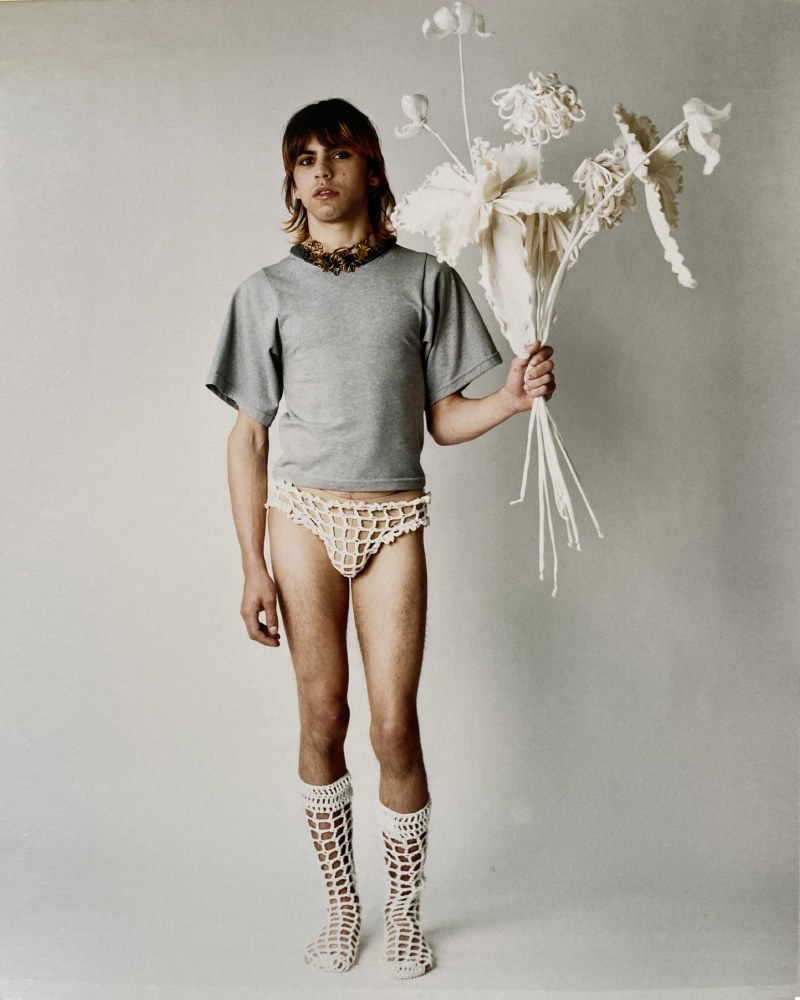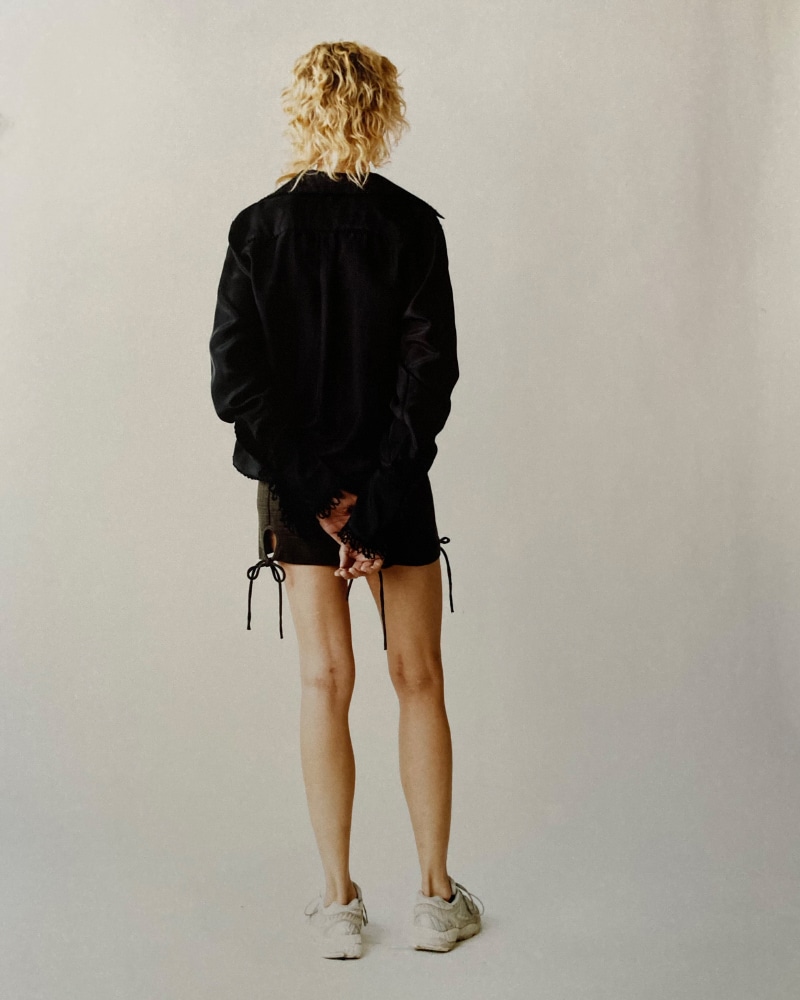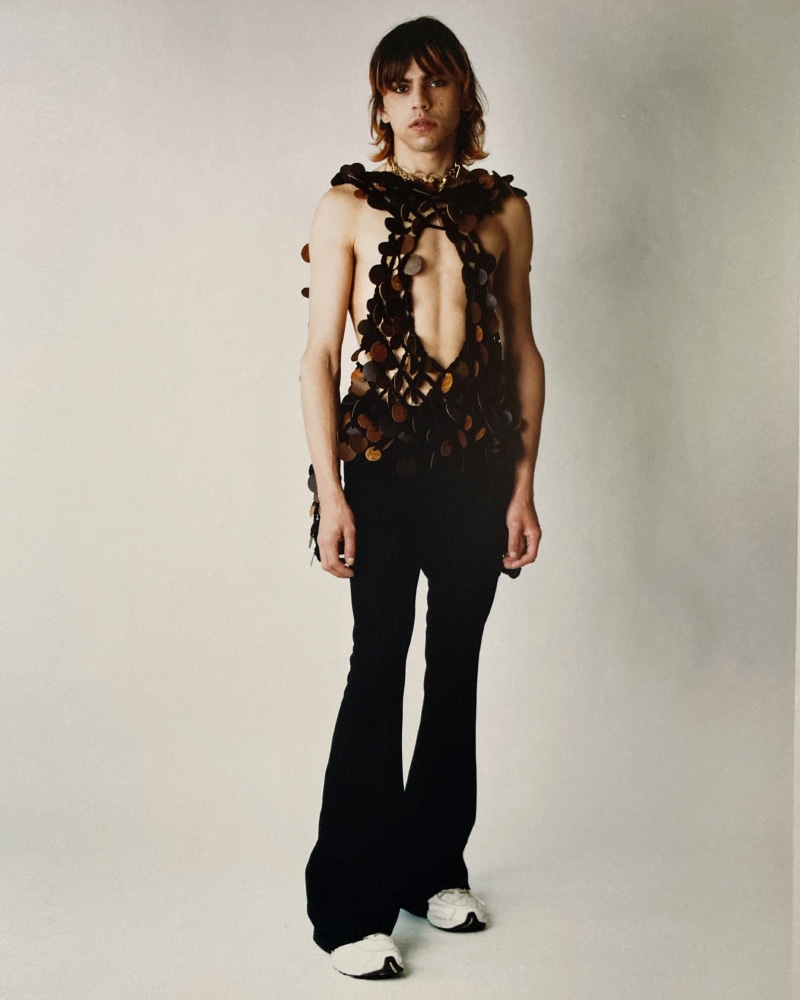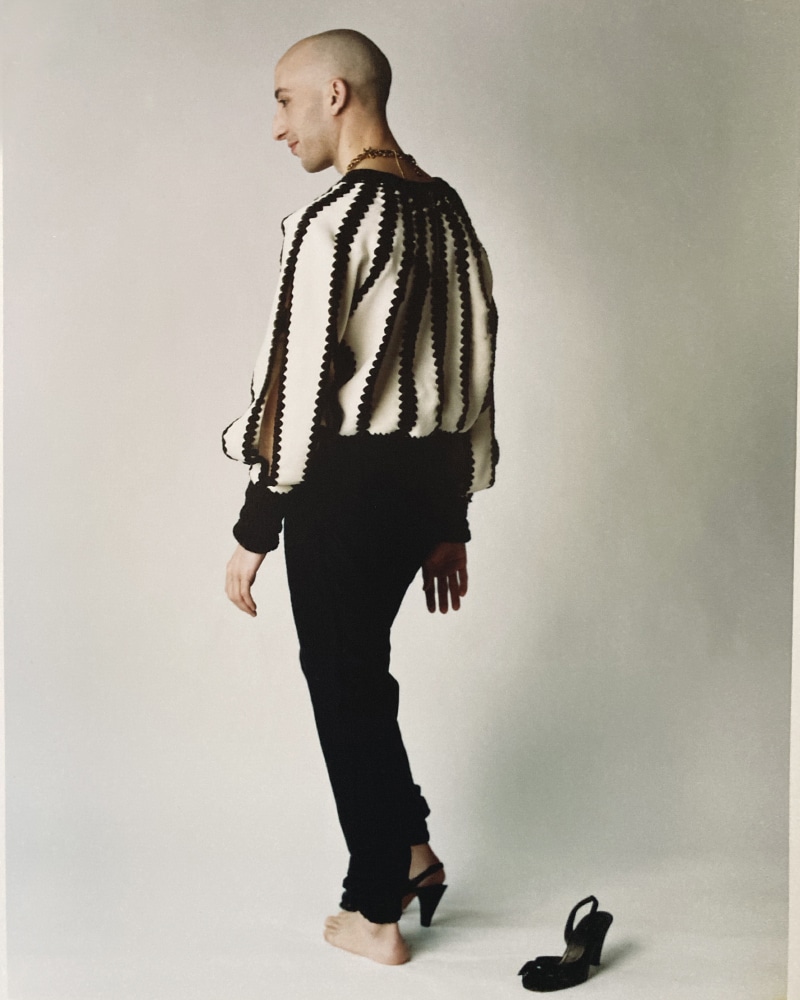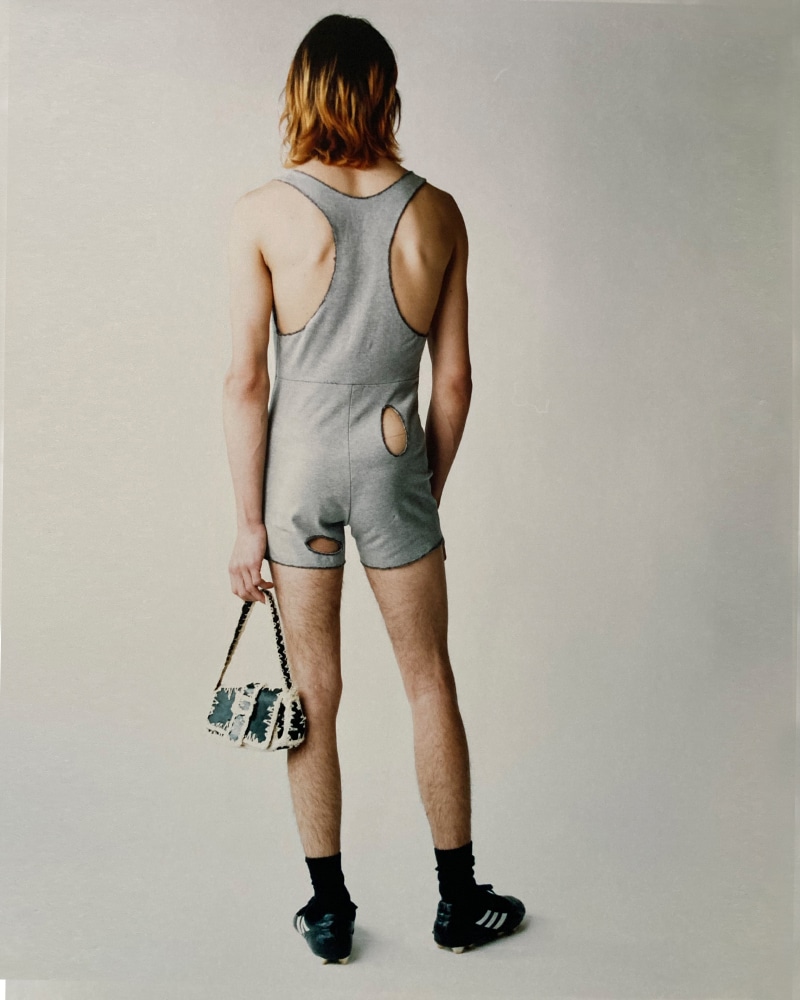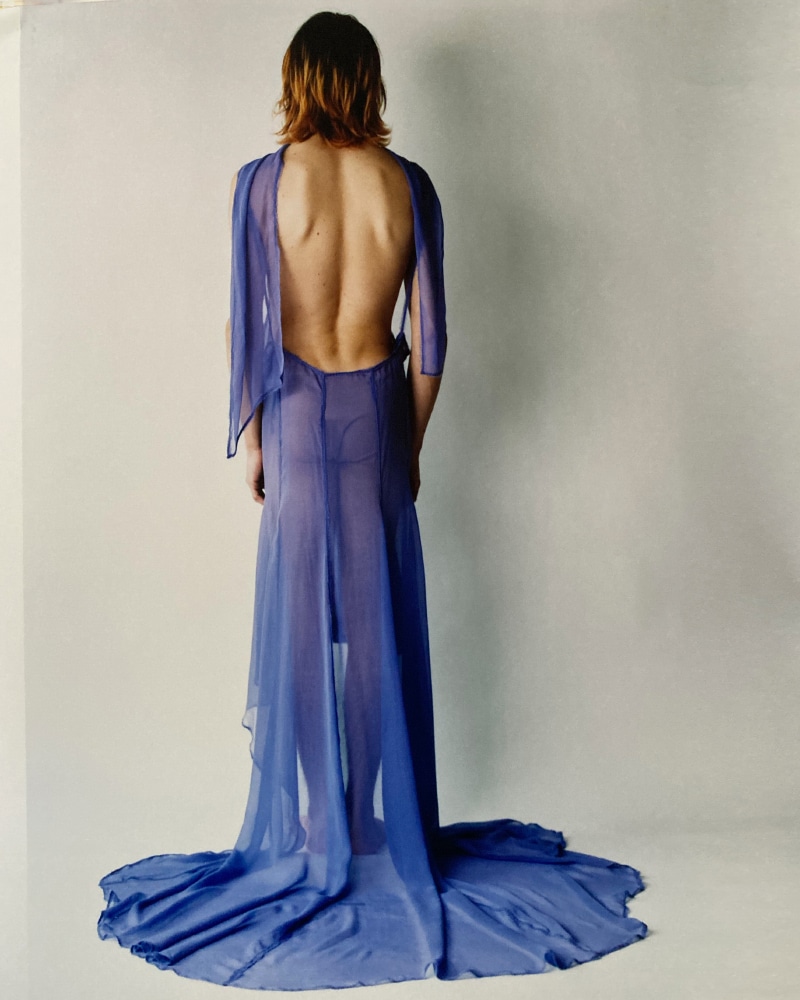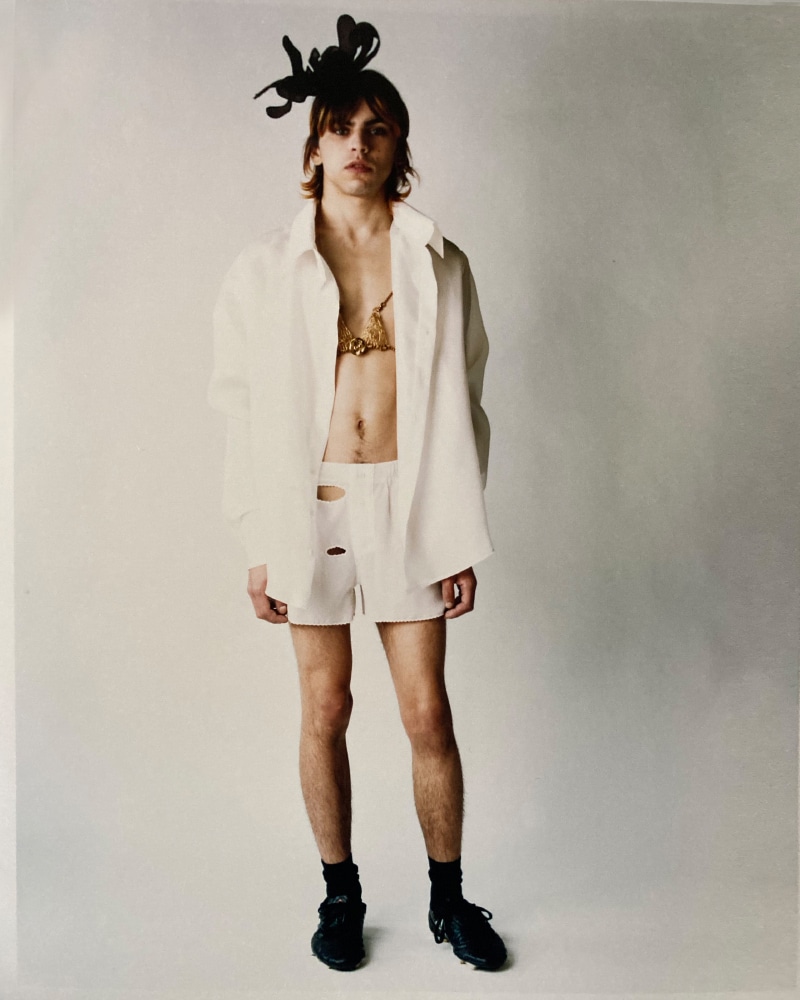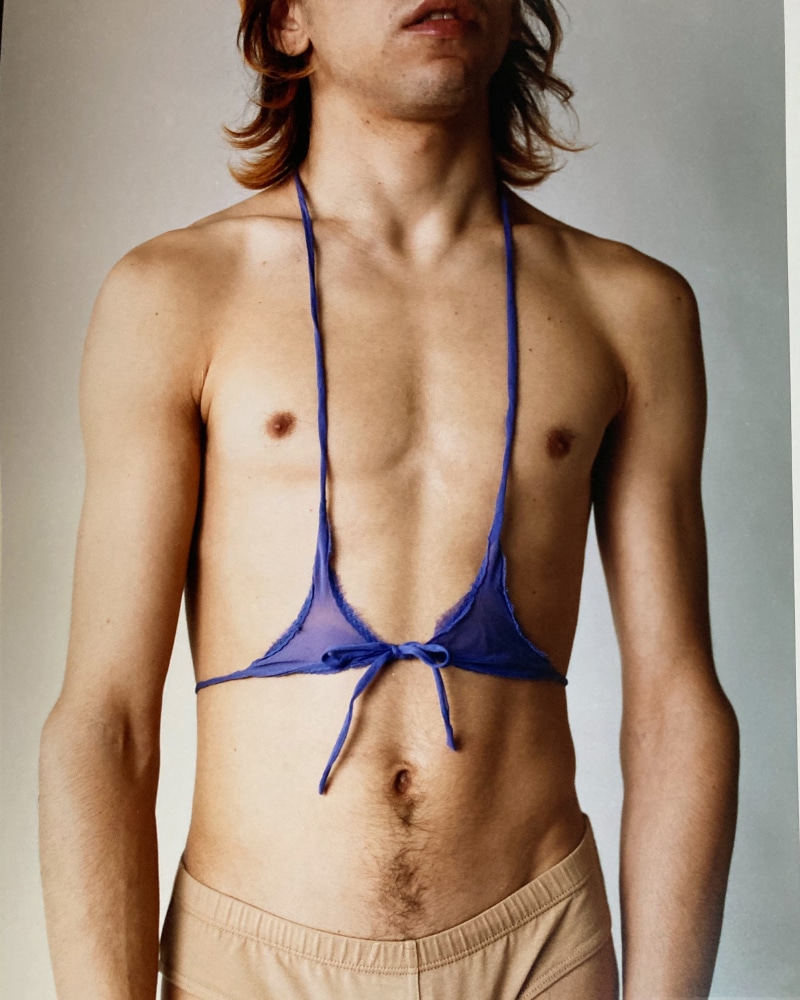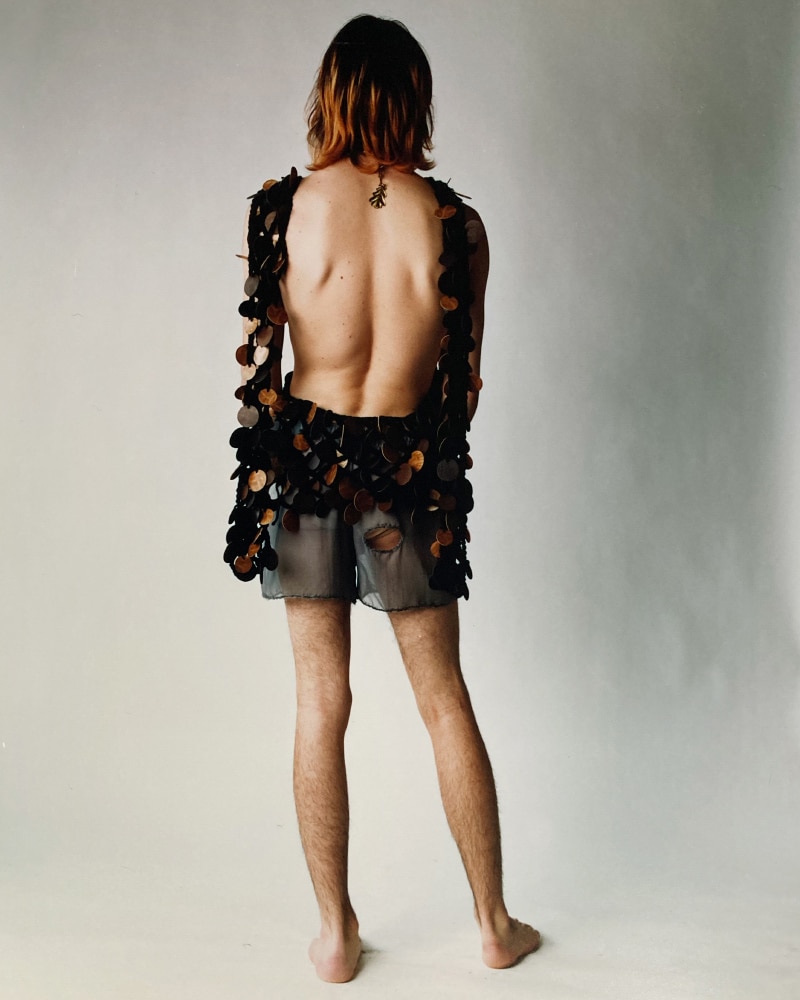 De Pino was launched in 2020, in Paris, by Gabriel Figueiredo. This brand explores the idea of femininity and seduction in a free and surreal way. It is the meeting between a couture aesthetic and a child's drawing. The heart of the project is a naive craft made of recycled materials. Tailoring and crochet sculpt pieces with exaggerated proportions. The embroidery evokes patterns quickly drawn on a sketch. The whole thing is a wardrobe with which to reinvent one's gender and identity, a moment to feel free and joyful.
"After browsing the online collections of several costume museums, I put together what would be my ideal archival collection. There is Cristobal Balenciaga, Madeleine Vionnet, John Galliano. Dresses from the Belle Époque and pieces from the Middle Ages. I want to talk about these clothes, the memories they evoke and the passing of time."
They are worn and fragile. The finishing touches are made with ribbons of torn muslin or wool threads that draw irregular contours. As memory blurs certain contours. The old embroideries have become large sequins cut into the leather of a jacket. The crochet evokes the traditional silk cut on the bias. The dresses are too big, dripping, worn with underwear with holes. This memory of a child who plays with his mother's wardrobe creates today, on the adult, a spontaneous and playful sensuality.
All the fabrics come from dead stocks: fabrics that were meant to be thrown away by couture houses. As there are little rolls of fabrics left, every piece is made in small series. It also applies to leather. Every bag made is a bit different according to what he finds, as they are made of scrap pieces. And as a great part of his work is handmade, this makes each piece of his collection unique.