Introducing David Lerner, a 25-year-old artist hailing from the city of Tel Aviv. With the release of his debut single, "Caught," he gracefully tiptoes along the razor's edge between love and paranoia, seamlessly melding the worlds of Pop, Post-Punk, and Krautrock. This musical piece, adorned with abstract poetry and versatile artistry, explores those poignant moments when the desire for love battles against the fear of being discovered.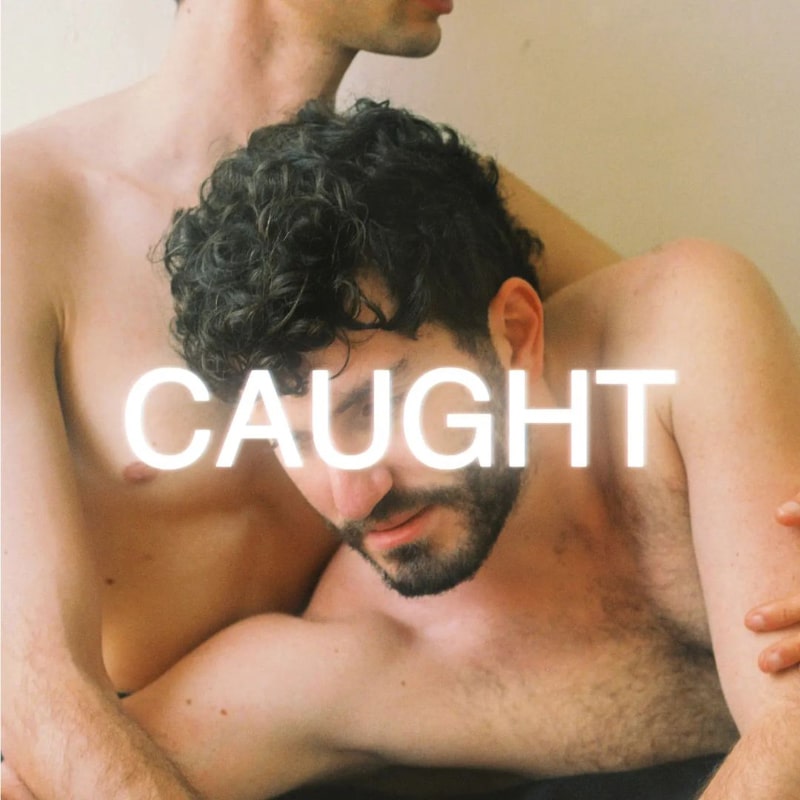 David's sonic creations embody a captivating fusion of queer pop and experimental underground influences, evading categorization as they gracefully slip in and out of various identities. His voice, raw and robust, effortlessly oscillates between ethereal whispers, reminiscent of heavenly domains, and candid, unfiltered revelations.
The single, a manifestation of Lerner's creative genius, bears witness to his exceptional songwriting and composition skills, while the masterful production by Shlomi Mantsur (of Reines Girls) elevates it to new heights. In addition to the main attraction, "Caught," this release gifts us with a spellbinding B-side, "Mourning Vine," an opulent art-pop ballad that tugs at our heartstrings. Mantsur's production prowess shines through once more, weaving a cinematic soundscape.
To accompany this song, a music video comes to life under the deft direction of Nimrod Peled. Drawing inspiration from Bertolucci's cinematic masterpiece, "The Dreamers," and Fiona Apple's iconic nineties visuals, this audiovisual piece spins a tale of a love triangle unbound by gender boundaries, spiraling into a frenzy of emotions.
David Lerner invites us to embark on a fascinating journey where love and fear collide, where genres meld and identities intertwine, leaving an indelible mark on our souls.
For more @aftershnatz