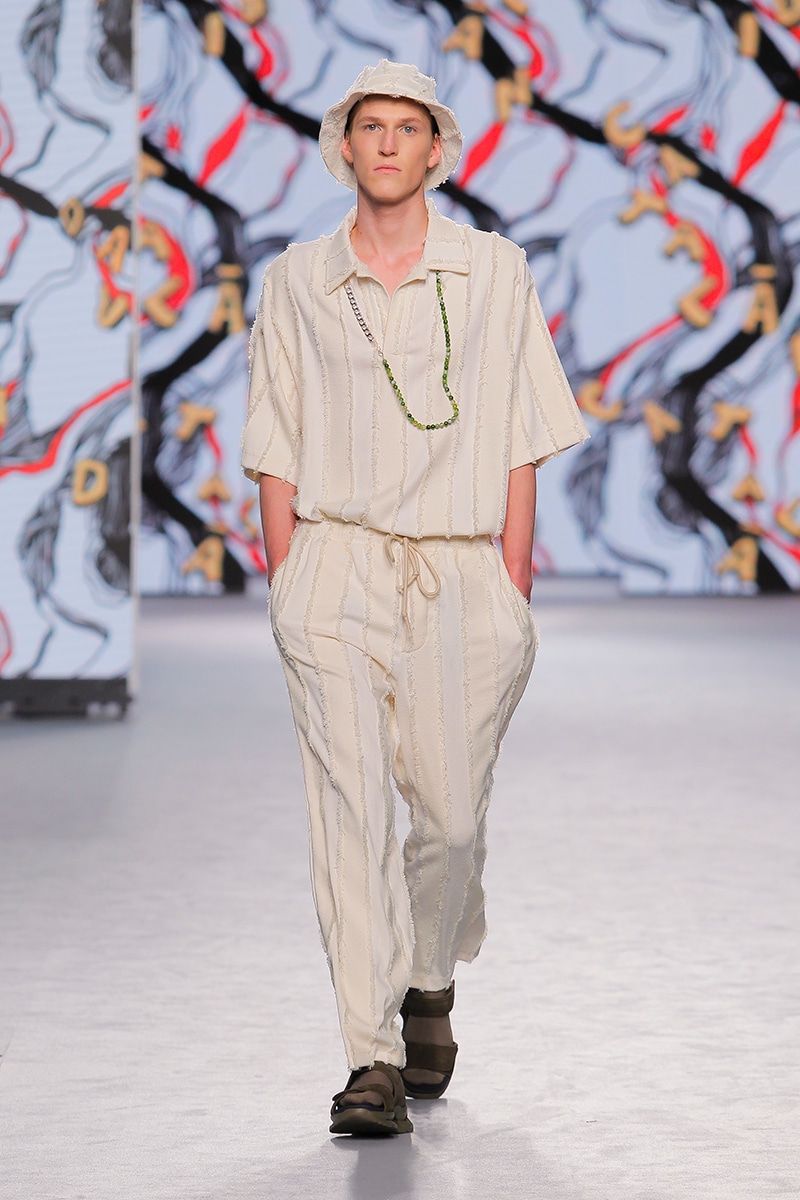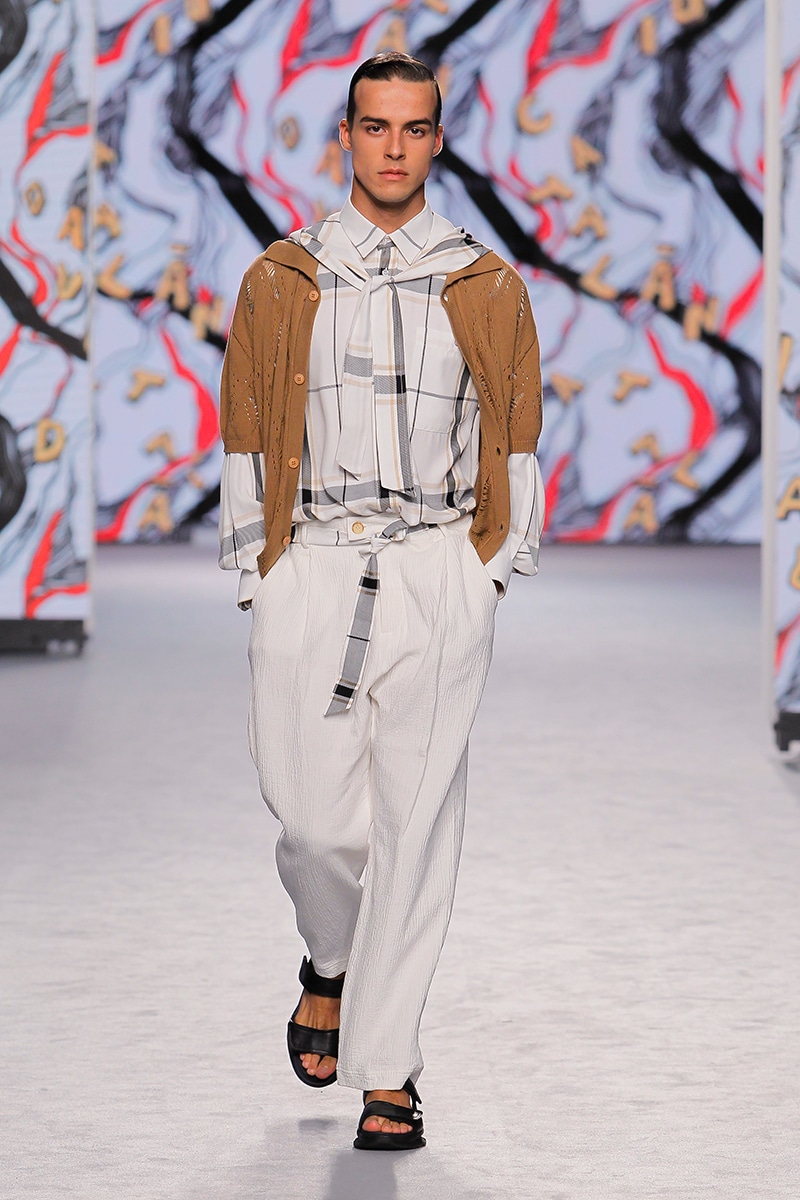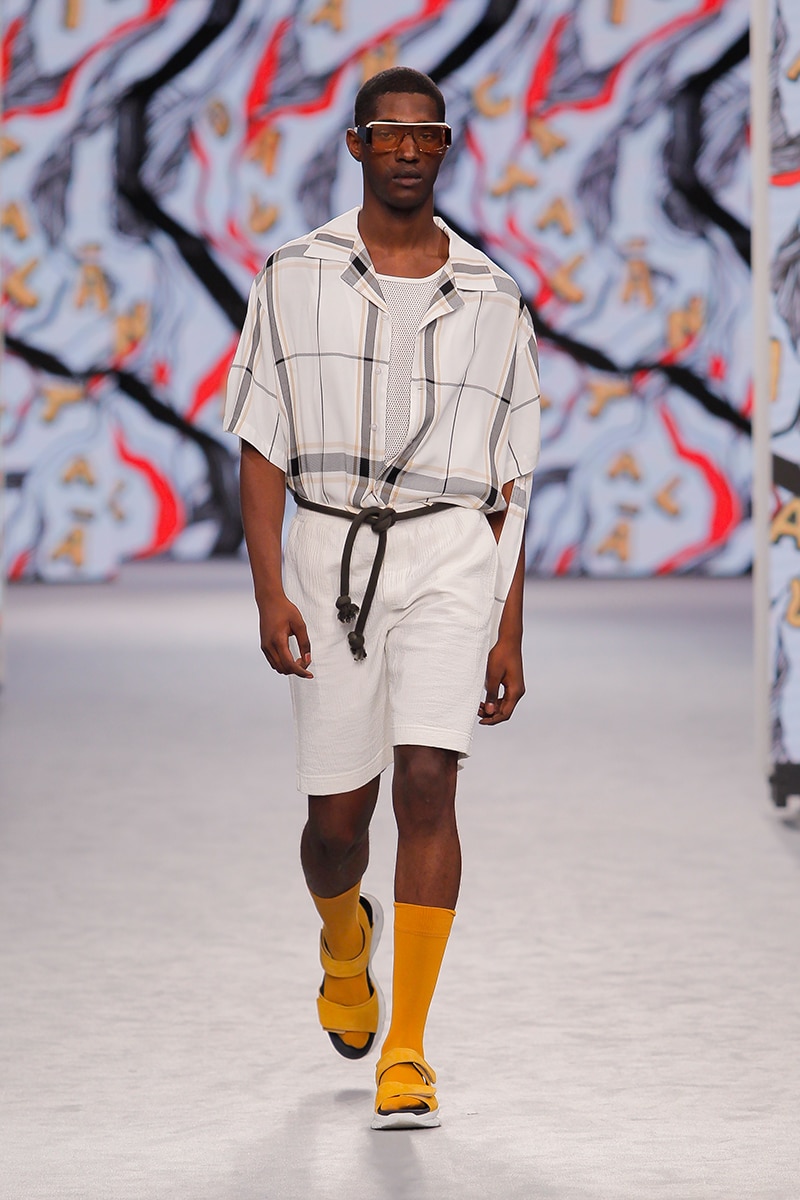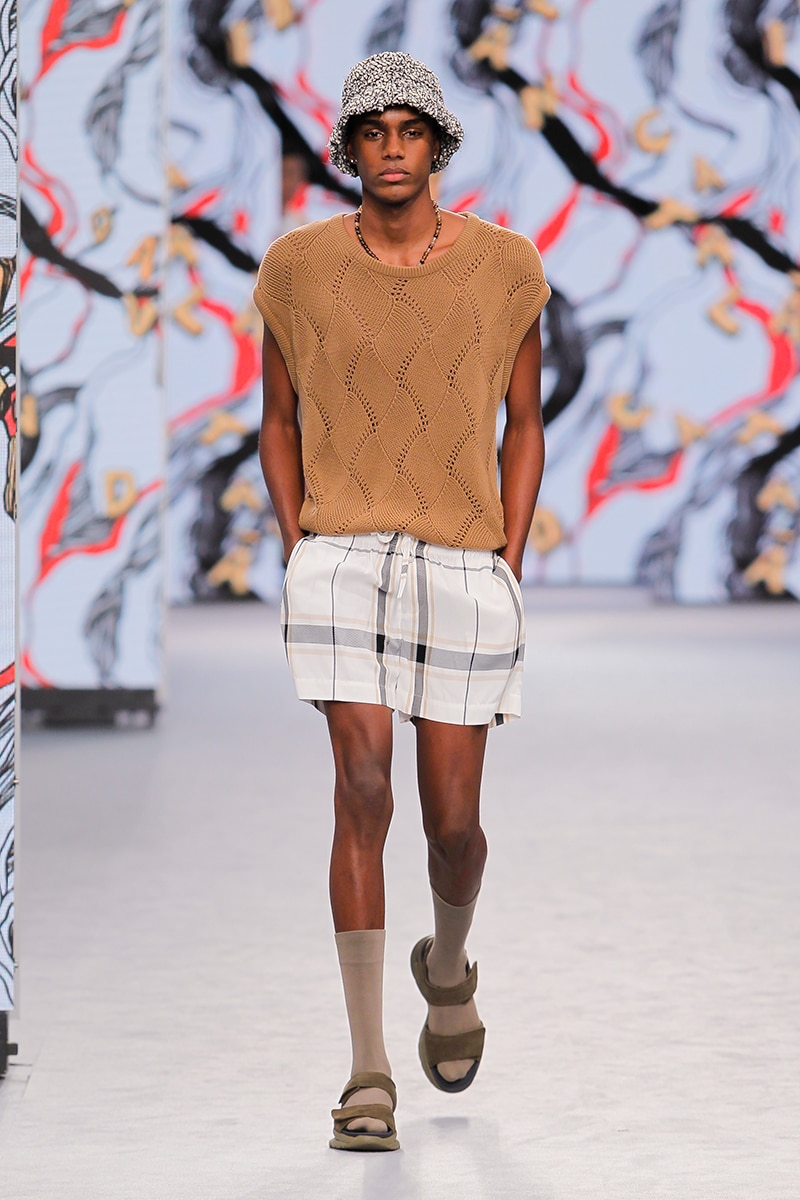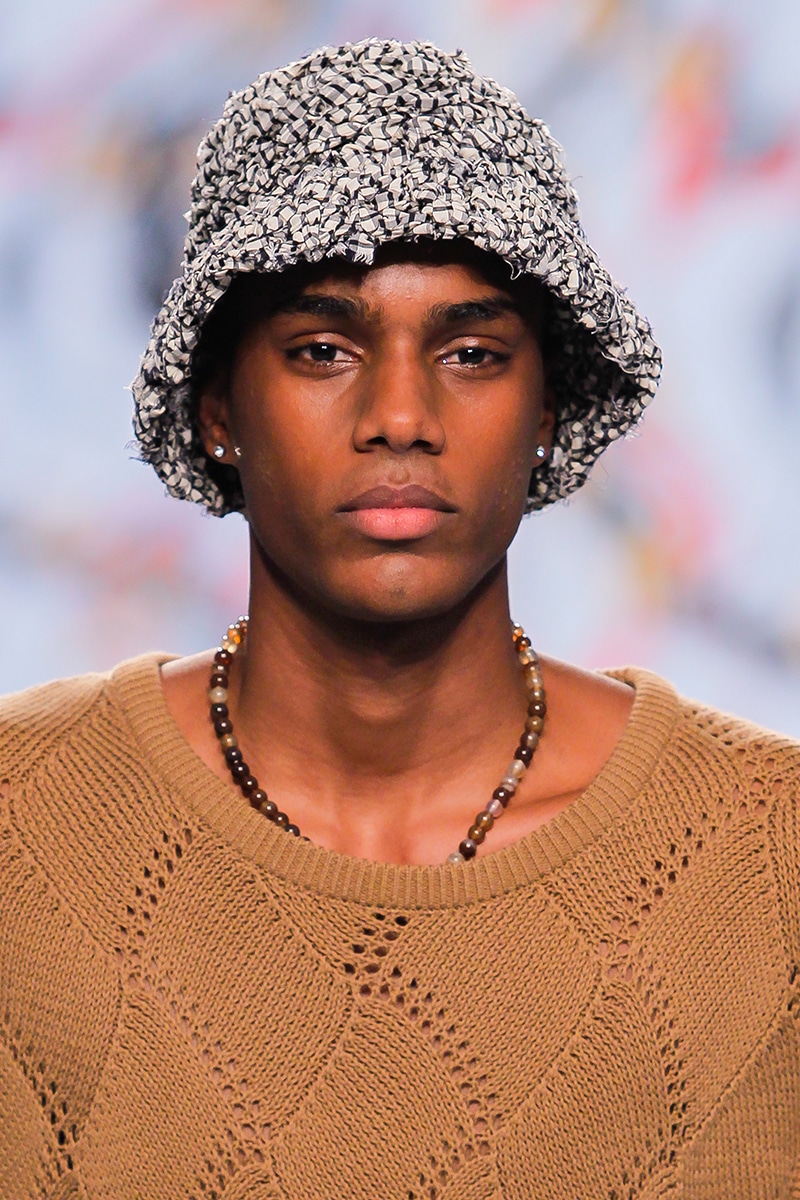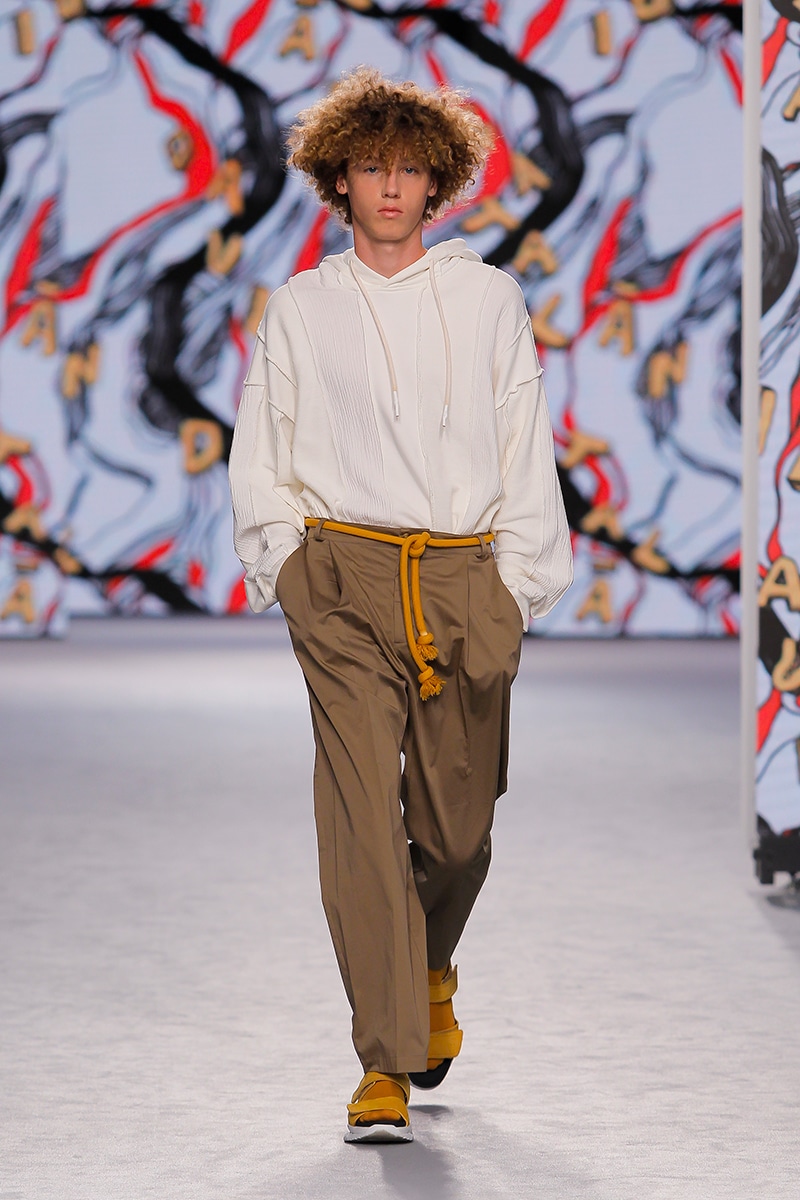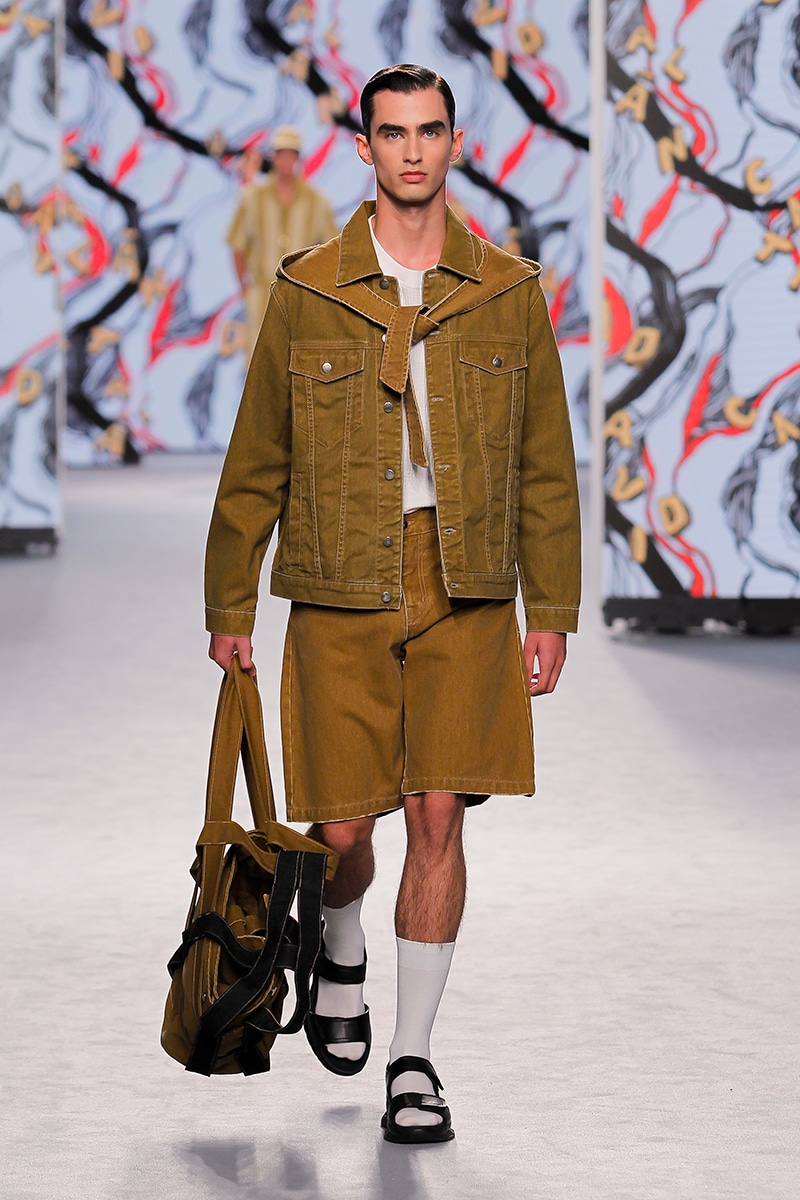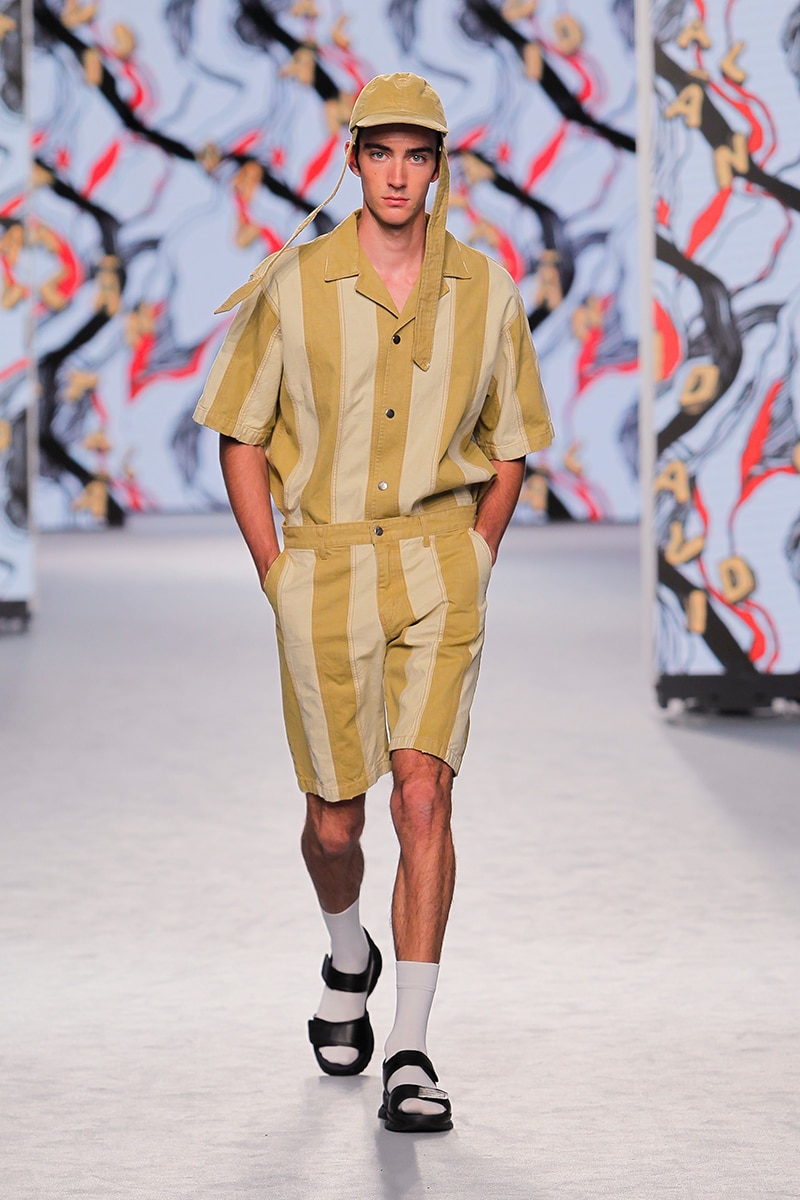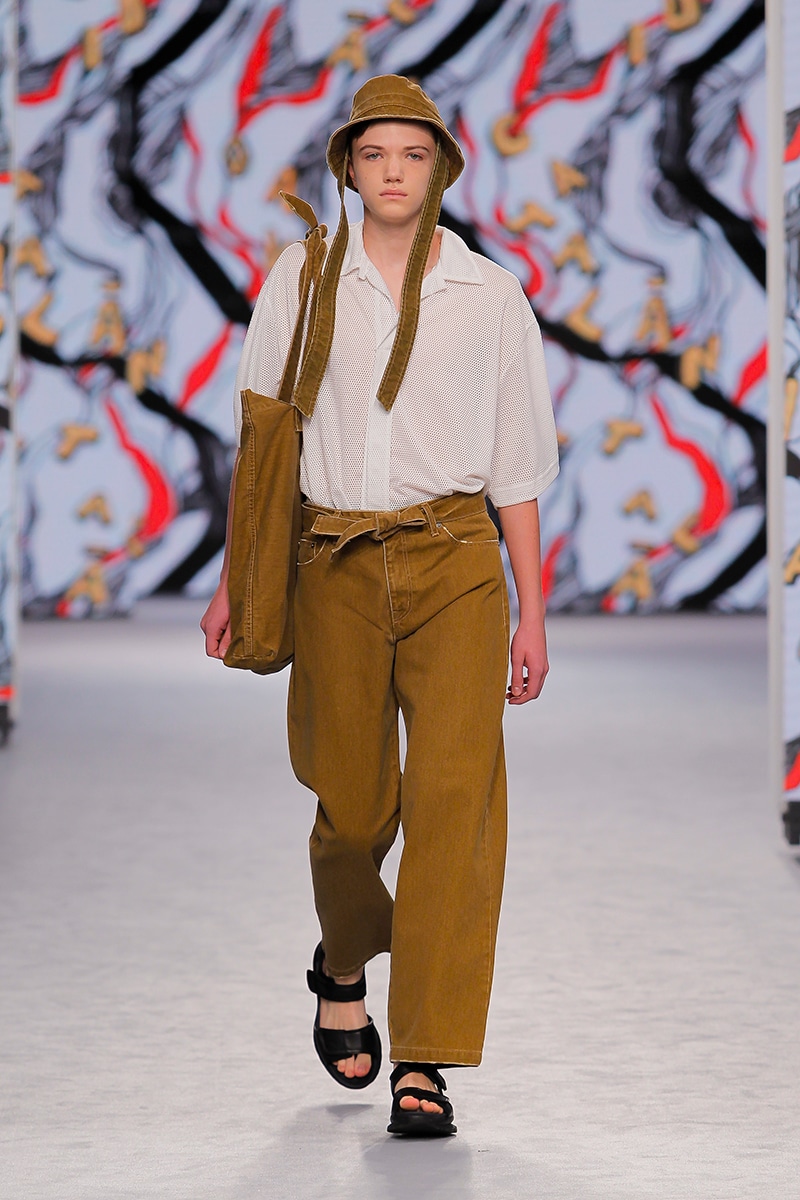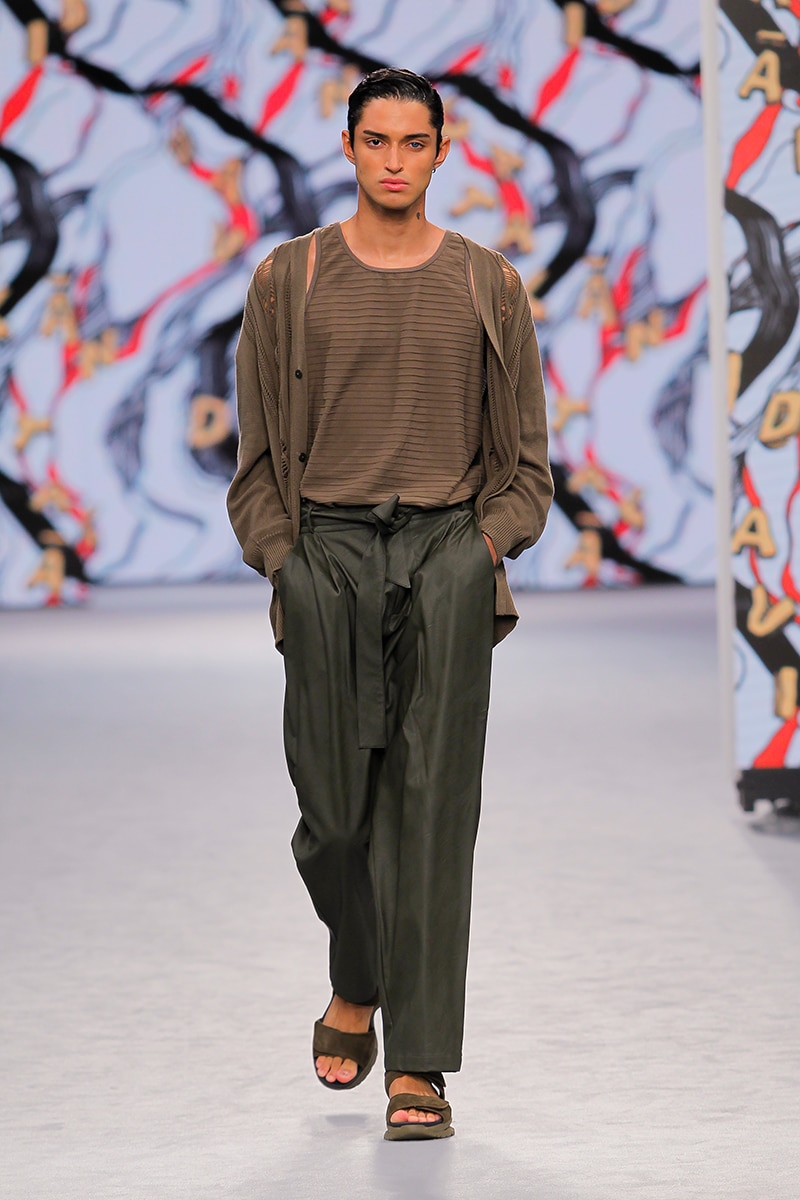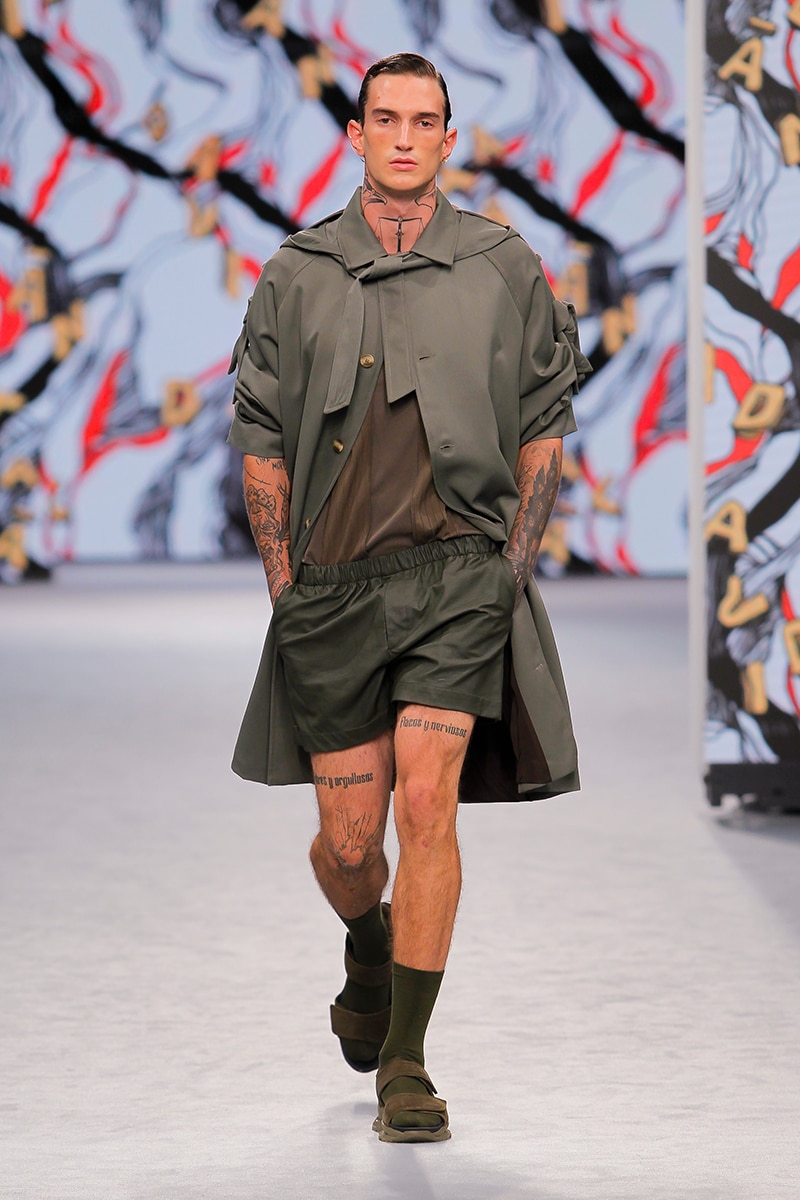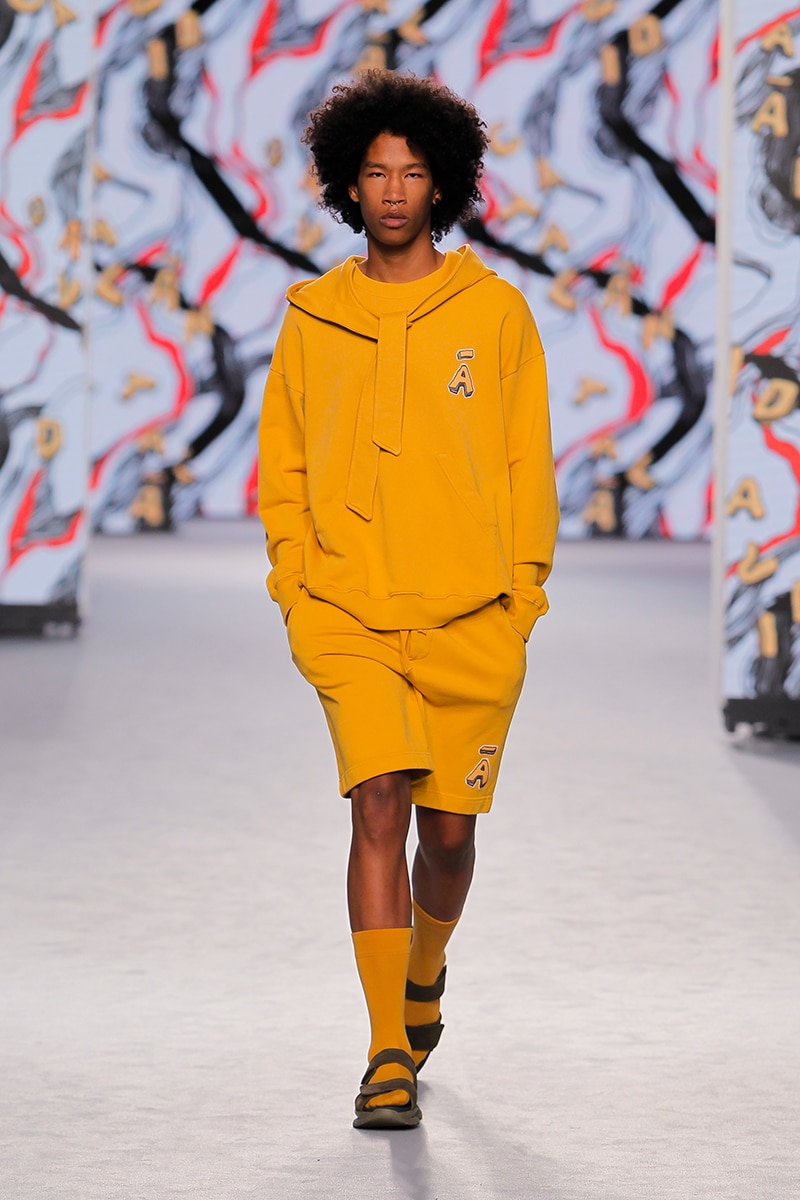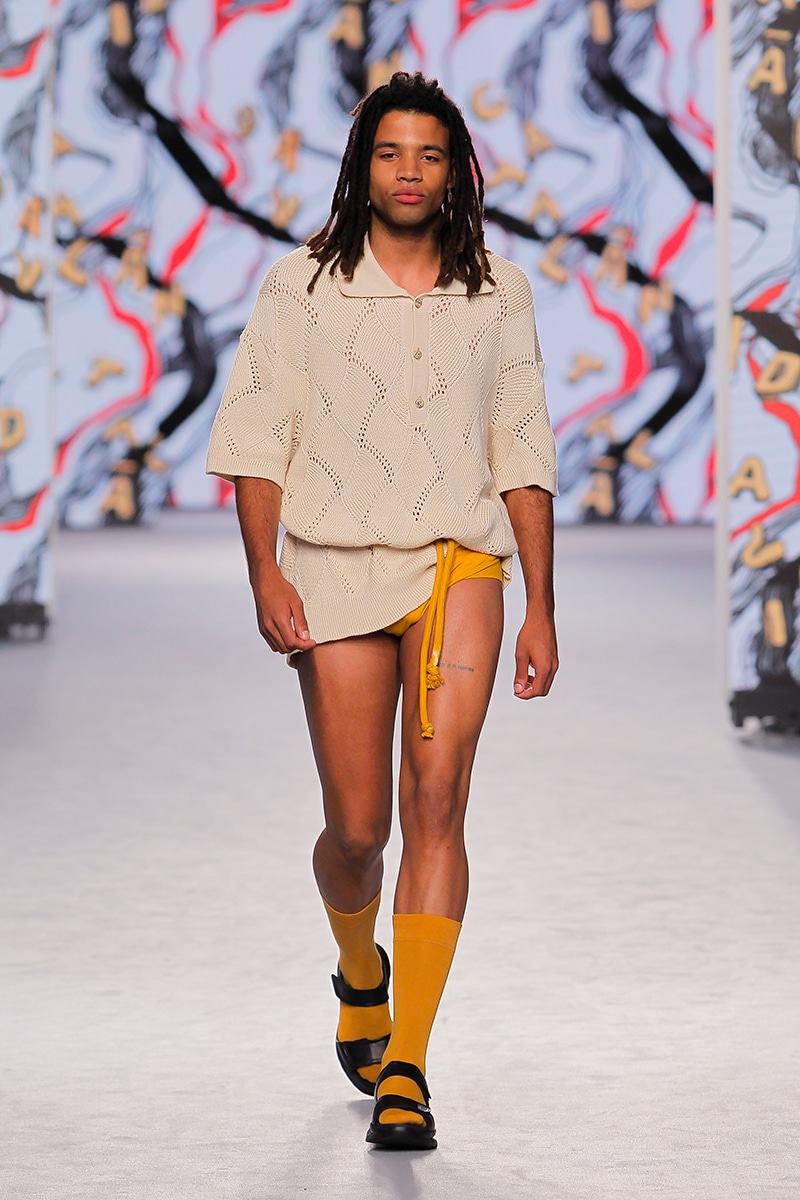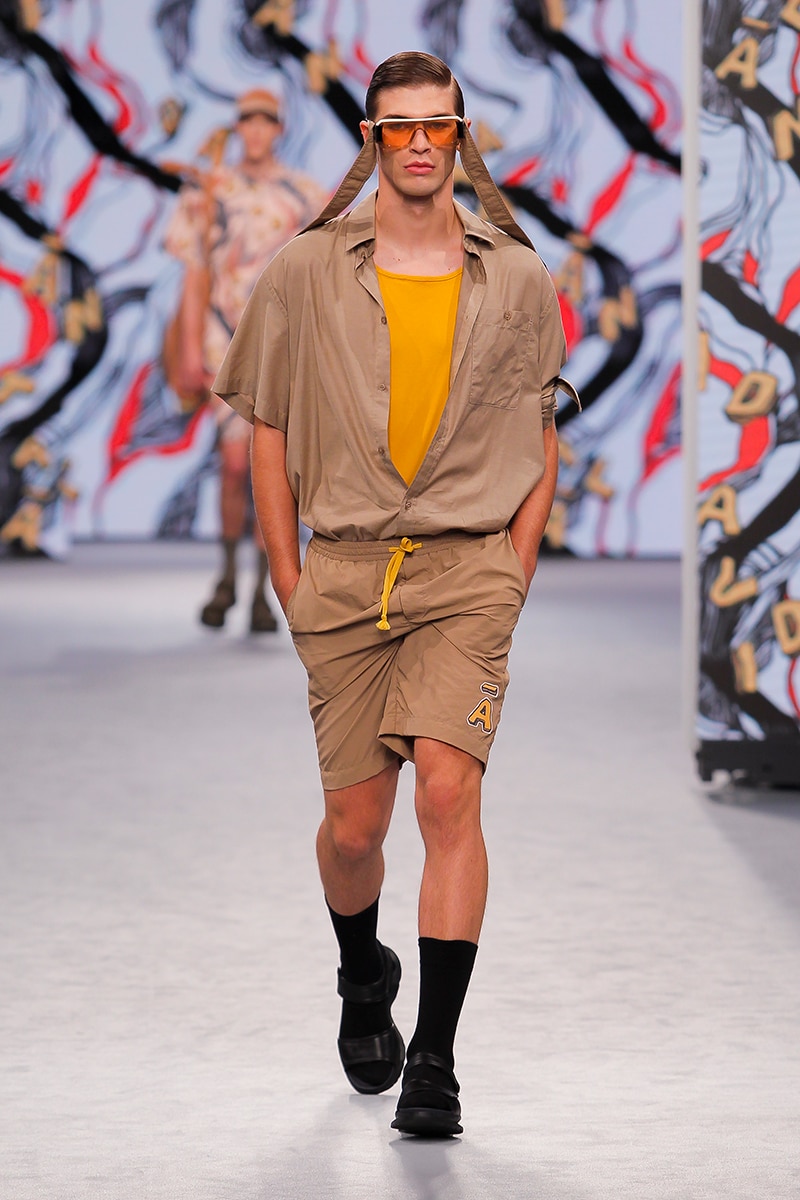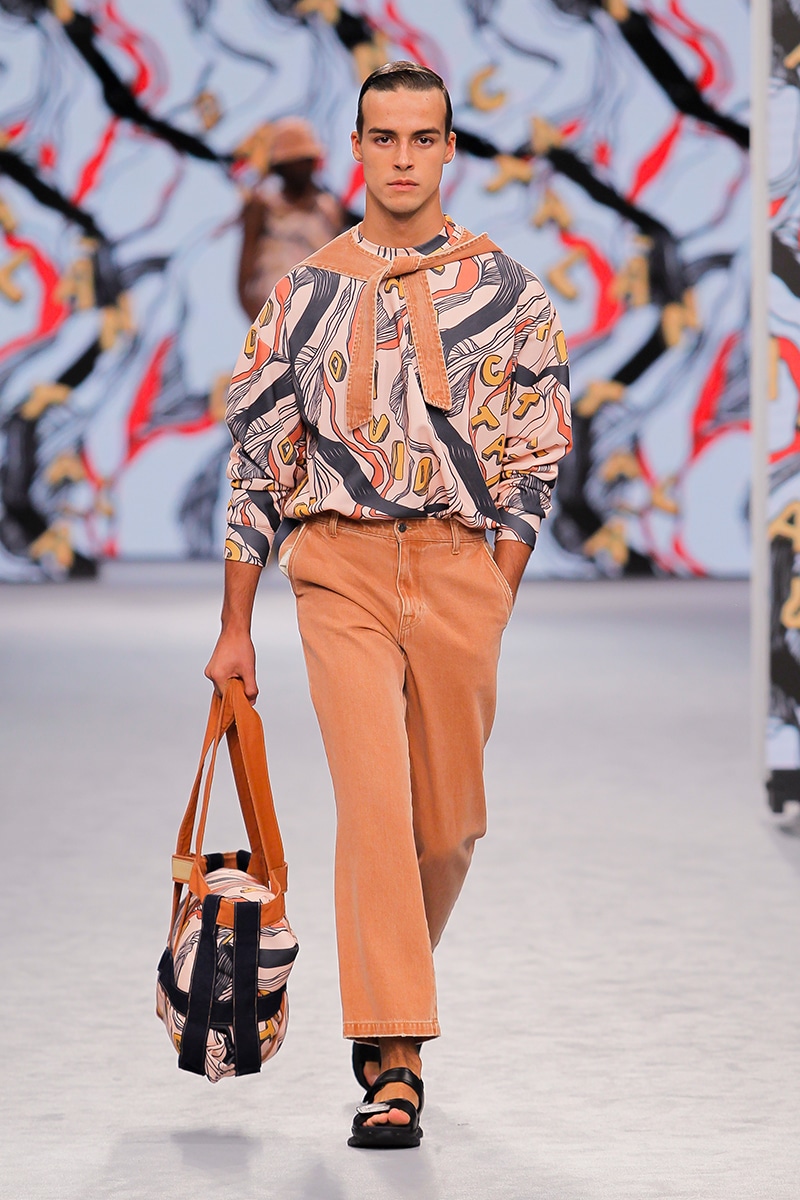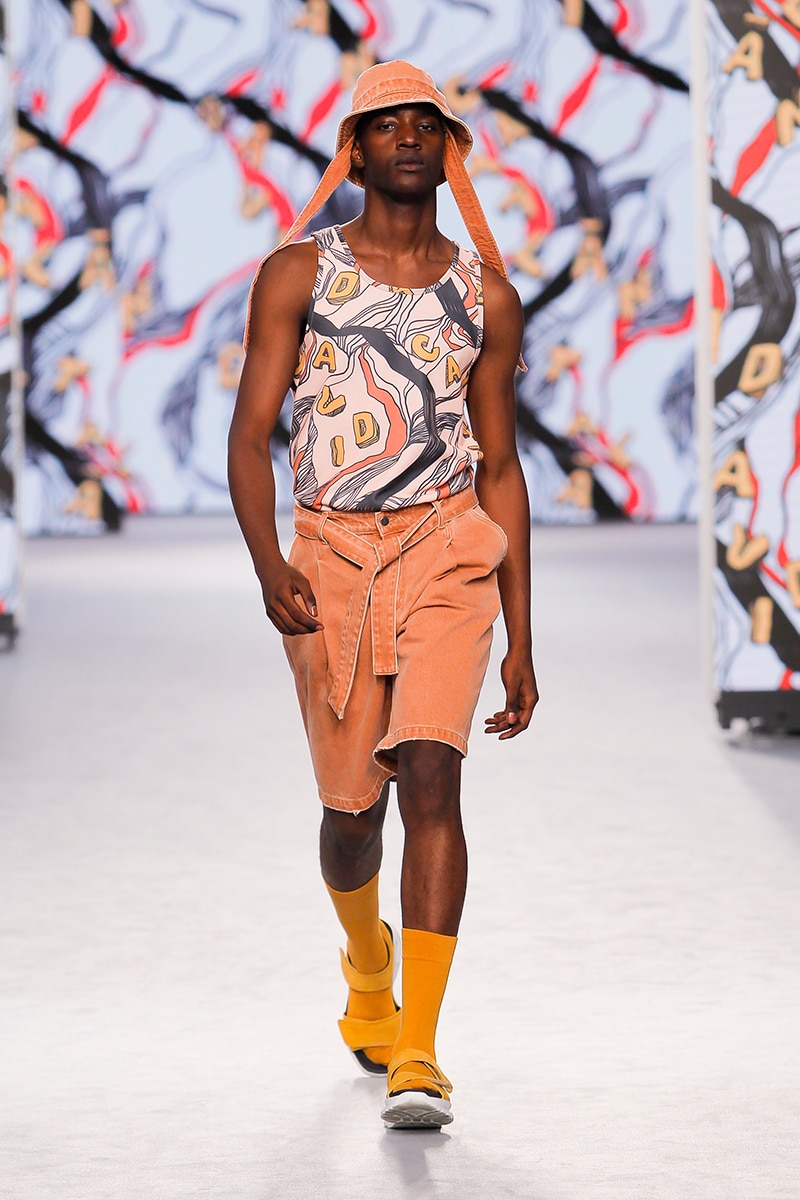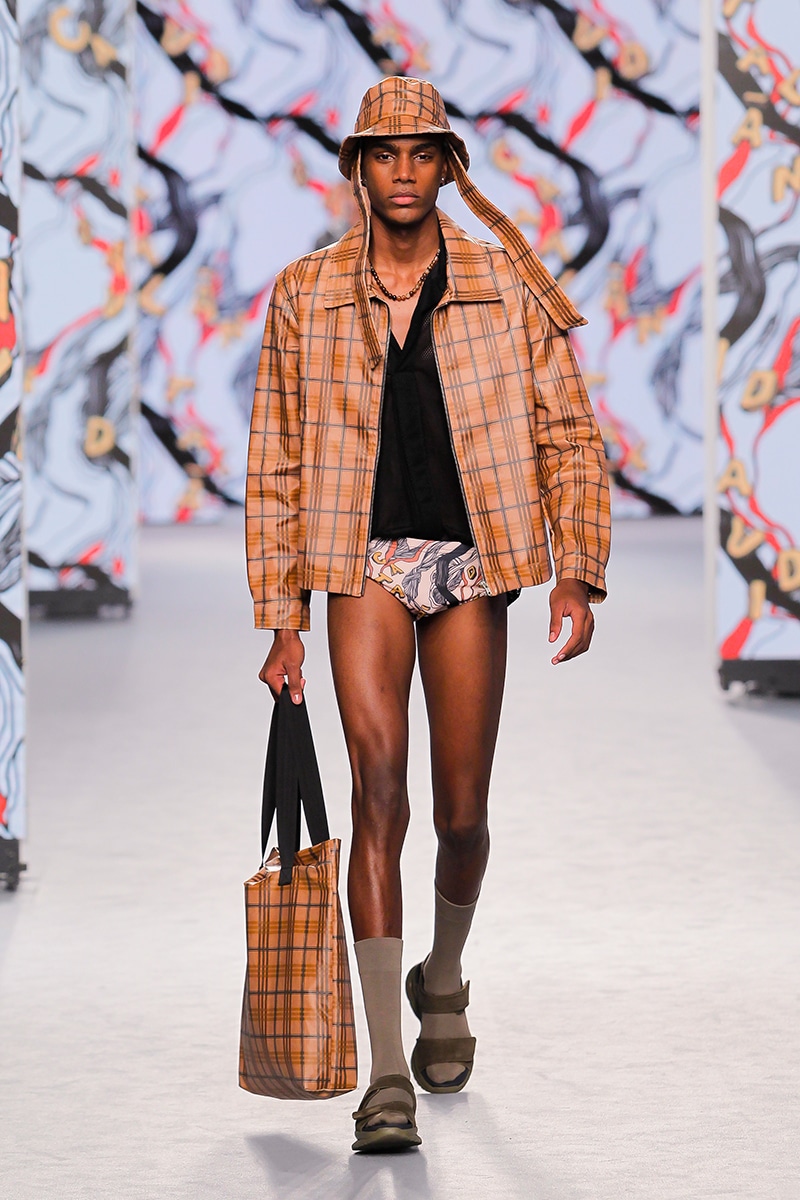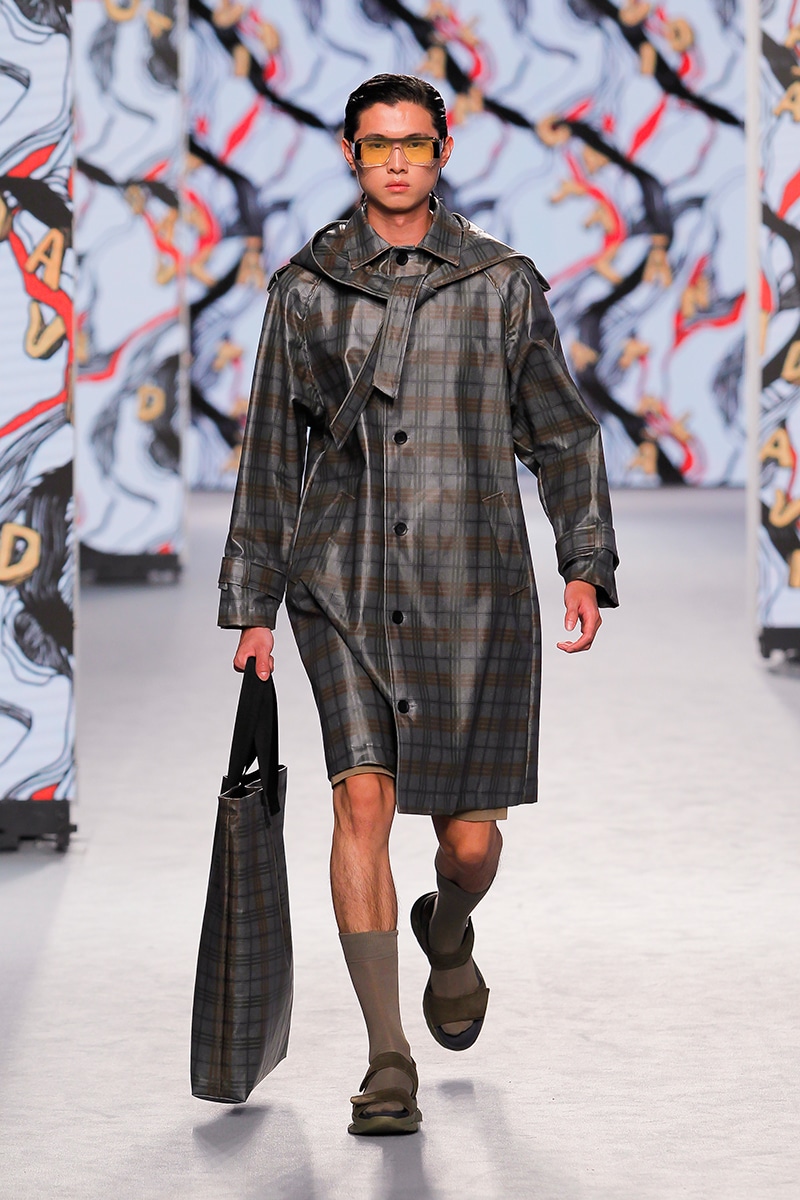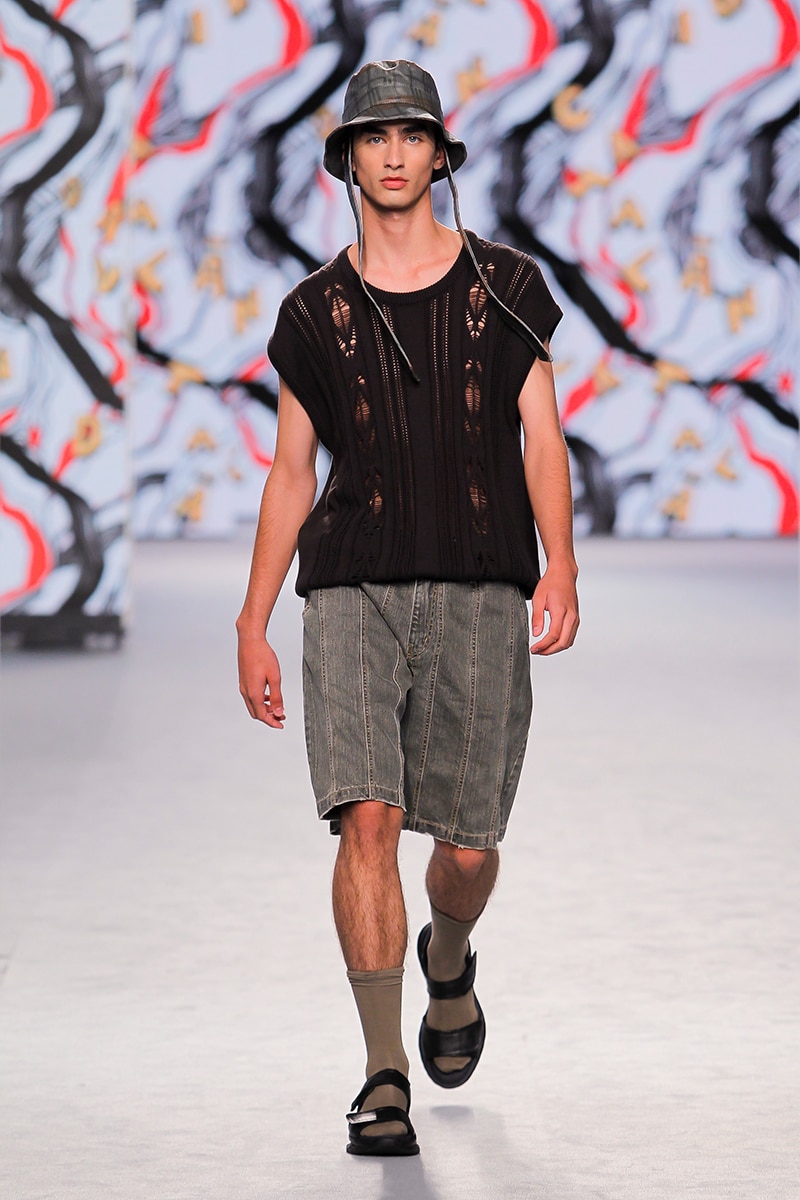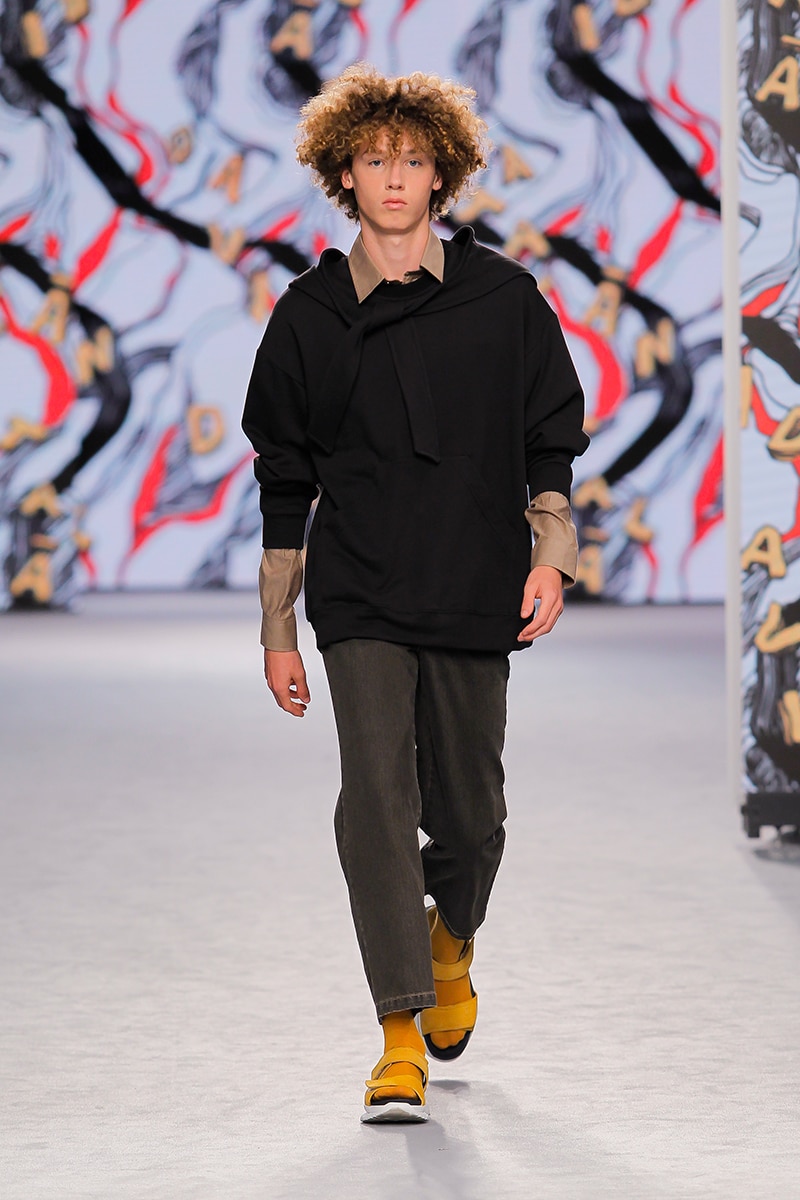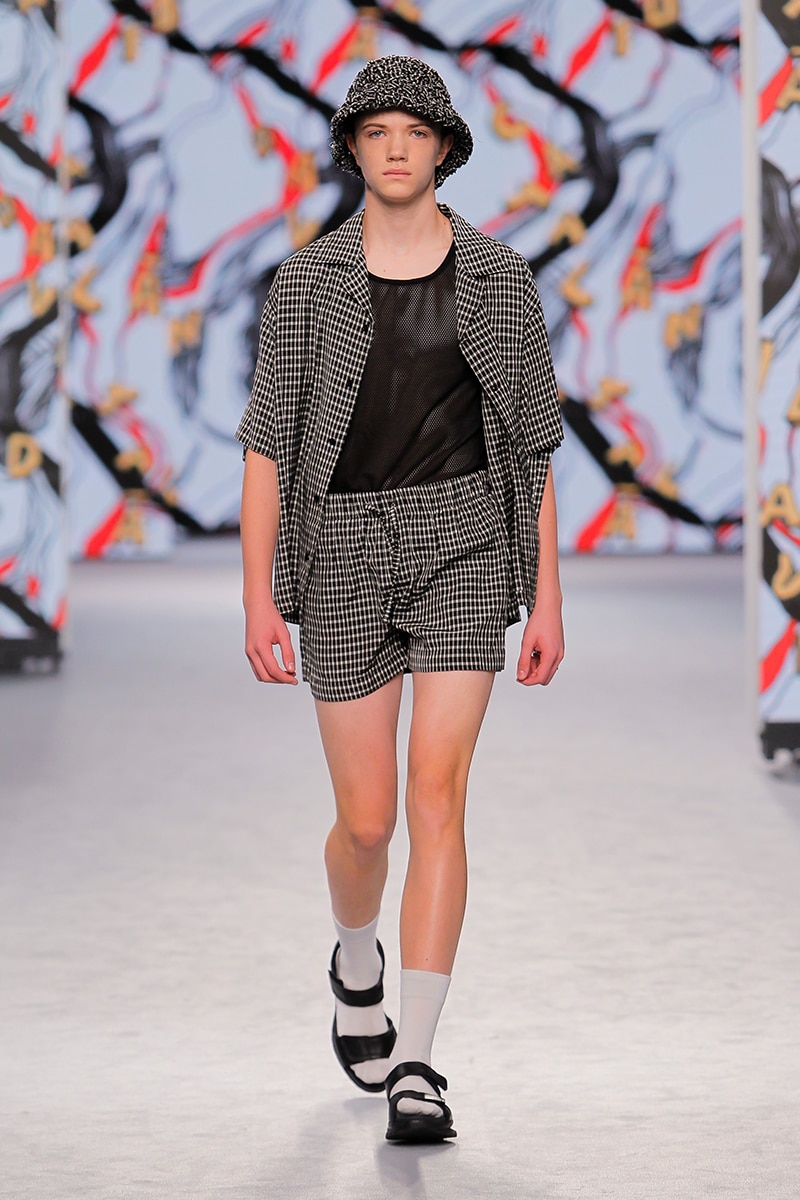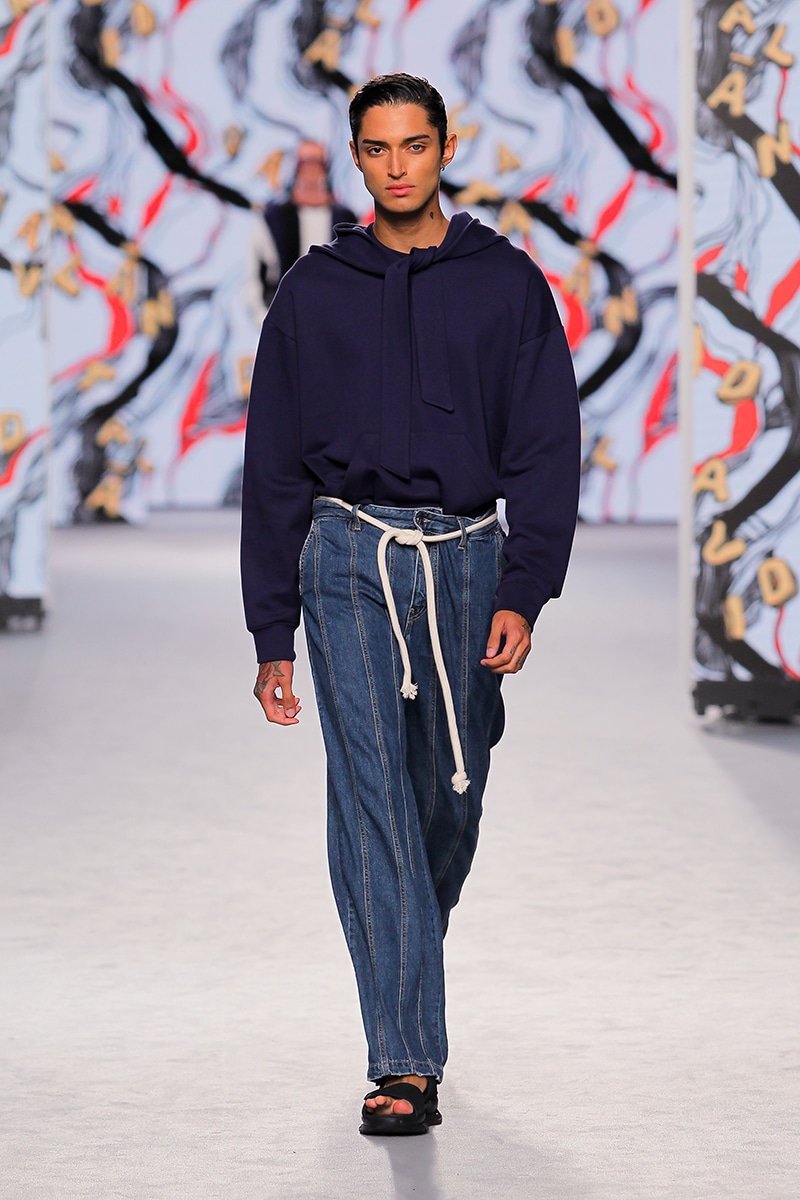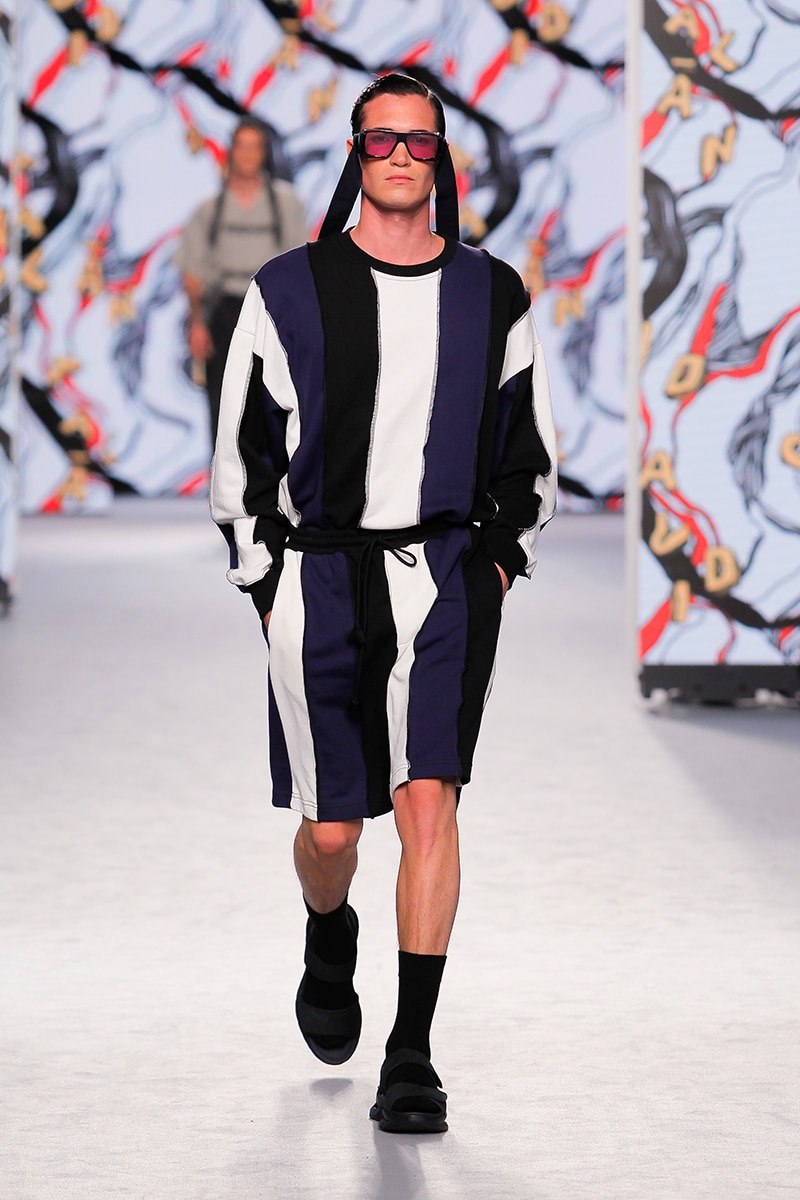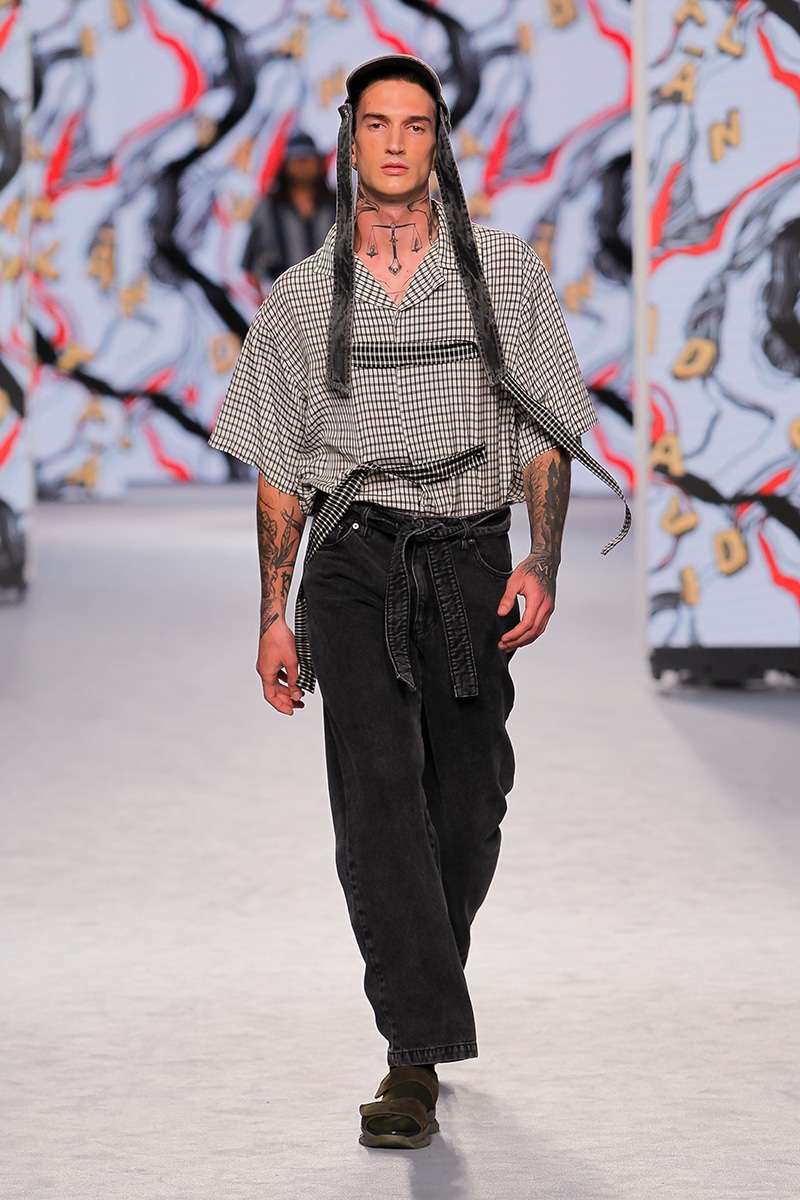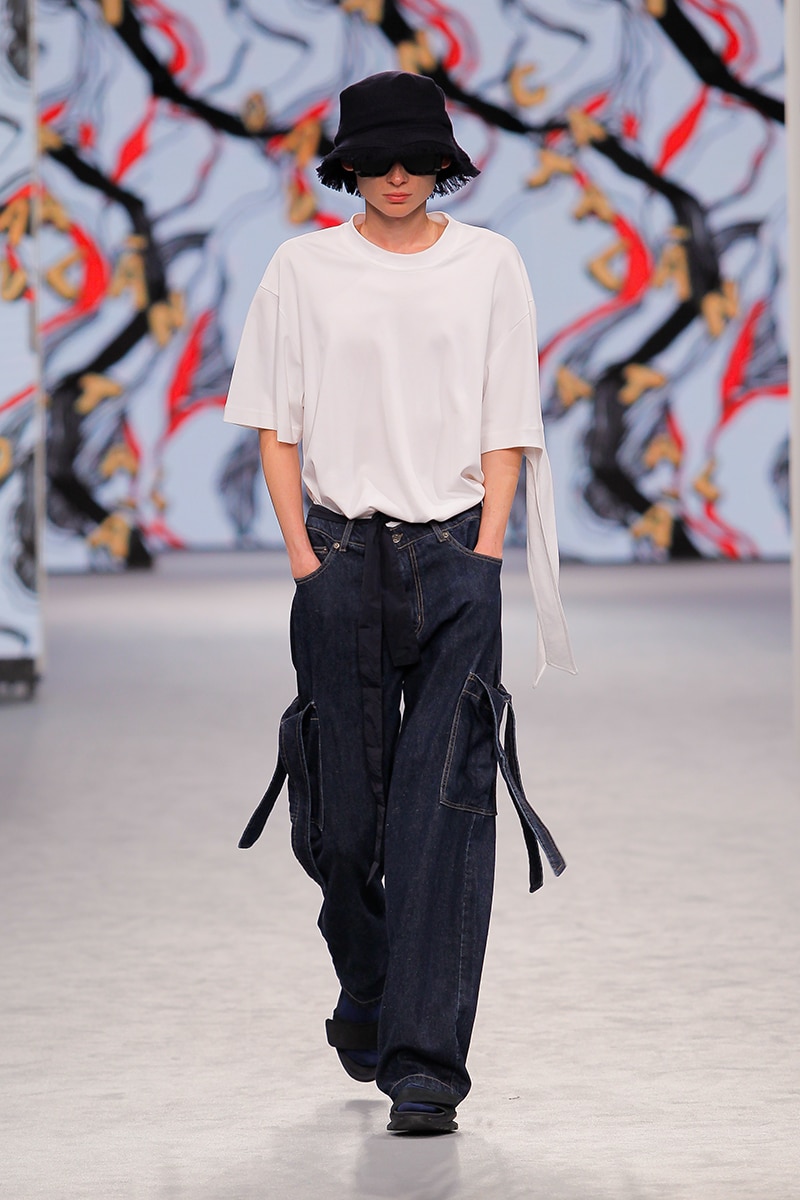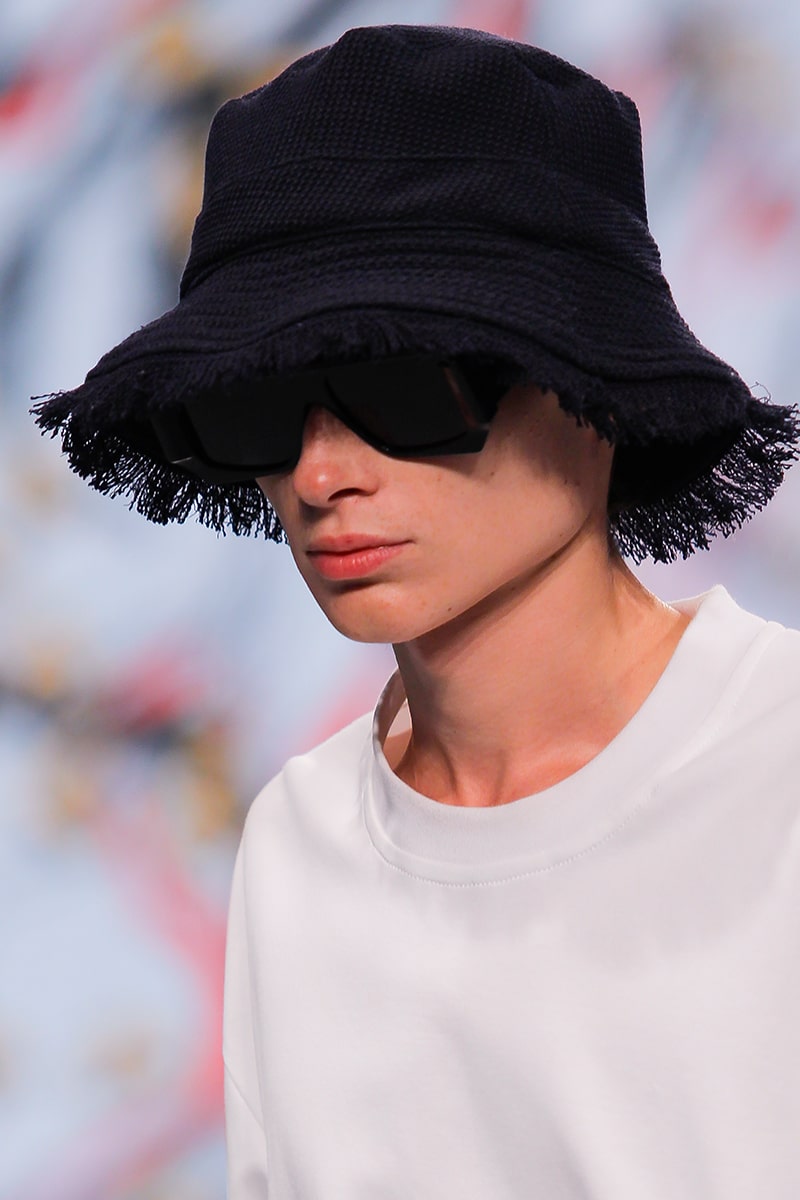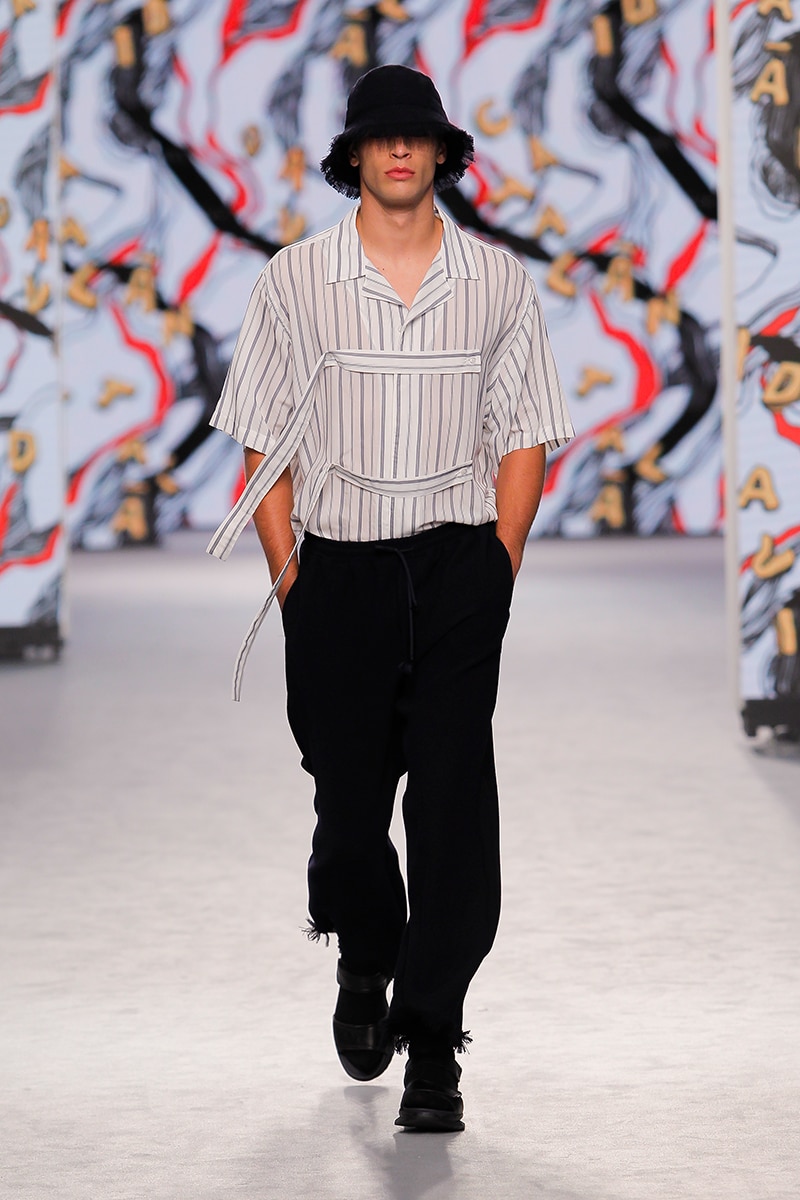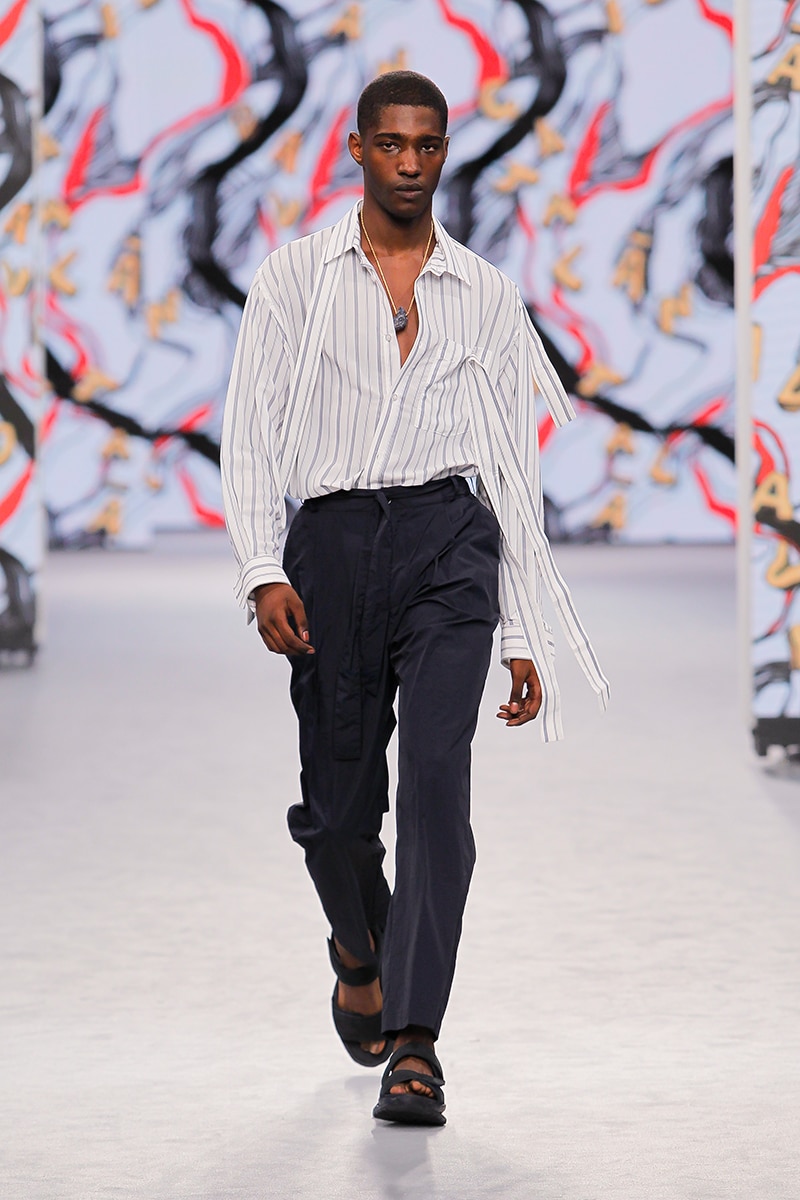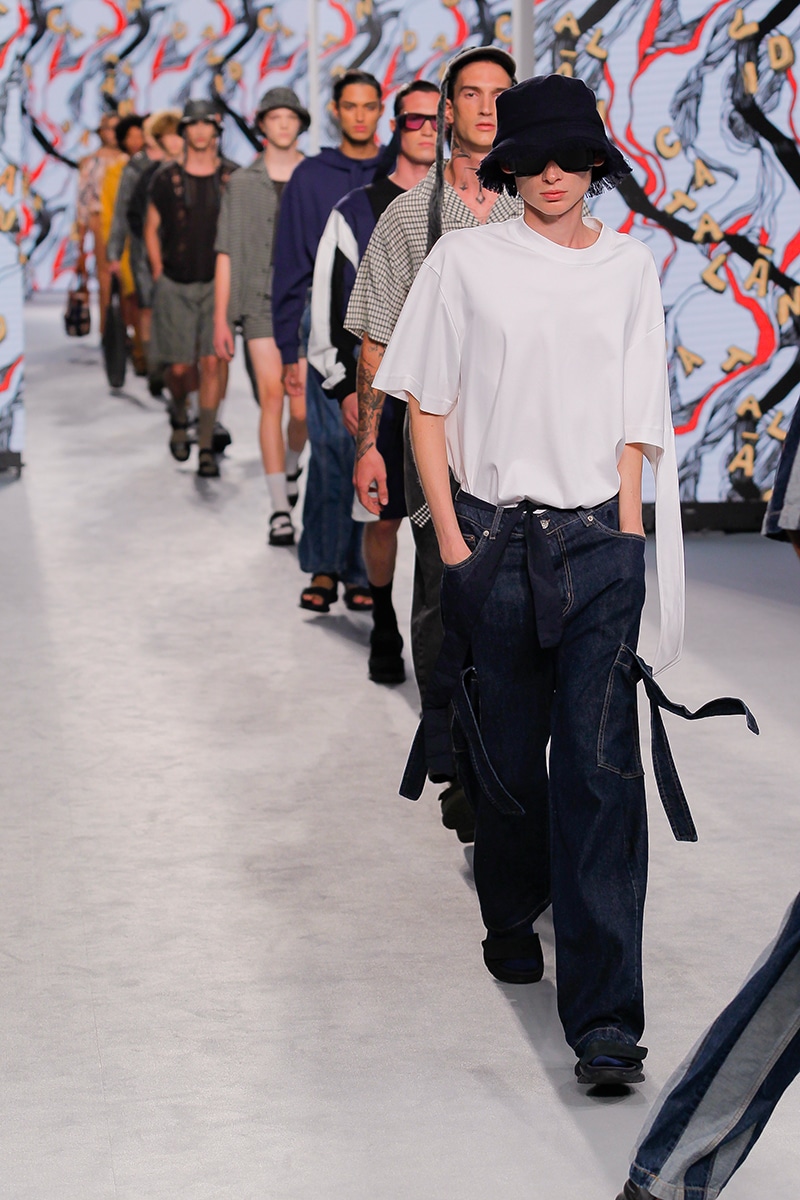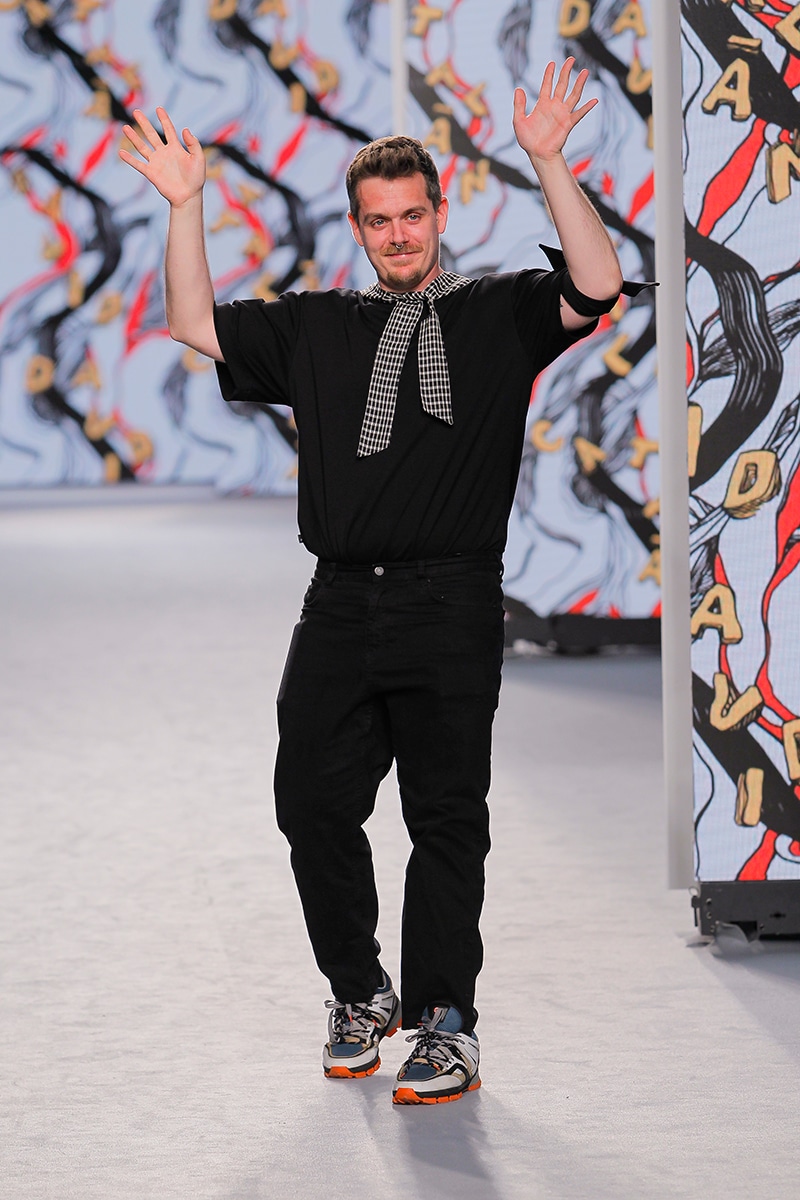 David Catalán's latest fashion collection showed during Portugal Fashion and some months ago in Milano, keeps its iconic denim based looks, but this season it adds a series of shirts with small ties, inspired by his mother working as a carpenter, making and designing straw chairs, as well as new hoods as a tribute to the working class of the rural areas where he has been throughout his life.
This creativity stage of this Spanish fashion designer is full of meaning in the detailed sewing process and materials, giving a sense of comfort and modernity, to the current menswear wardrobe. According to David Catalán's words, this collection is a very emotional and personal tribute to his mother. We talk with him in Porto after his show:
This collection was already presented in Milano last June. Can you tell us more about this experience? 
Milano and Porto are totally different. Milano is a fashion capital and a fantastic place when it comes to opening doors, expanding the brand and getting visibility as well as notoriety. In Porto, I'm much closer to home and the places that I have studied. It plays a big part in my affection for this city that inspires me so much and gives me more room to play and try new with the fashion show.
What is the limit between being an established designer and an emerging designer? At what moment do you feel that you are?
I believe that the difference between established and emergent lies in the ability to make an impact on the fashion scene, as well as outside of it, consistently. To keep your brand relevant, in a positive way, for the longest length of time possible. When it comes to my brand, I think we've achieved a good place in Portugal, but there are still many goals to fulfill outside of here. As a brand, I believe that David Catalán is in that limbo between those two. There is still much to grow and achieve.
What do you think fashion's role in society is at the moment? Is it escapism or should it be inspired by what's going on?
Fashion is and has always been a major part of the culture. It's the simplest way to tell your story, to make a statement. Although sometimes it might be considered futile or superficial, fashion is a powerful tool when it comes to communicating absolutely anything. It's how we choose to wield it that makes a difference in its meaning.
What is one thing you would like to change in the fashion industry?
Honestly, meets everything that's wrong with the industry and we already know. I think we need to give more value to the designer itself. The "hype" objectifies brands all the time, and even if makes for good monetary gain, we lose the entire narrative behind a collection, as well as its messages and the creation process of the designer. To me, that's what should be hyped.
The collection was a tribute to your mum. Can you tell me more about this?
My mom has always been extremely present in my life. She is an amazing woman, an example of resilience and had to fight cancer during the pandemic. I wanted to pay her homage with this collection bringing aspects of her trades and her hometown into it. I just love her so much.
Teaching is part of your job now. Tell us a clue about working in the fashion industry that you give to your students.
Never settle for something half done. Do things 100% and look for excellence in everything you decide to do. I tell that to my students, I tell that to my interns. This industry looks for people who commit, and do everything and beyond to be a good professional.
Future projects?
To expand, to grow and to learn. The sky is the limit, and in fashion, you can never stop improving yourself.