Here's Everything You Need To Know About Etnia Barcelona's Bowie-Inspired Capsule Collection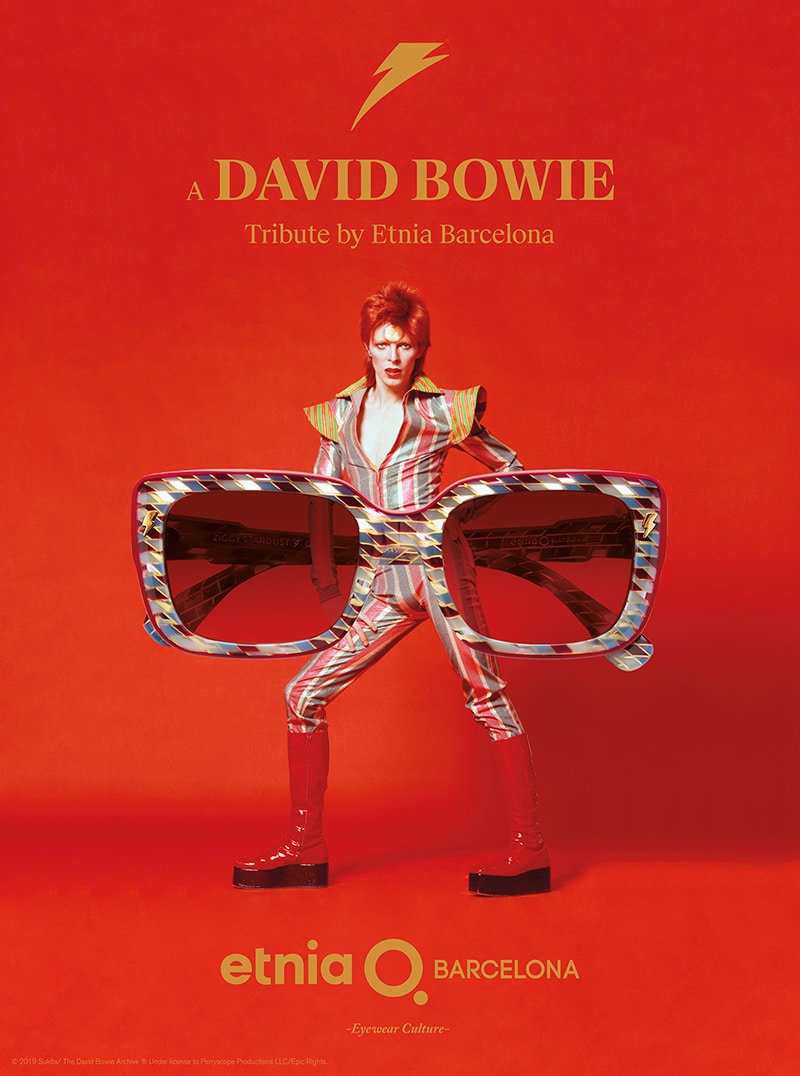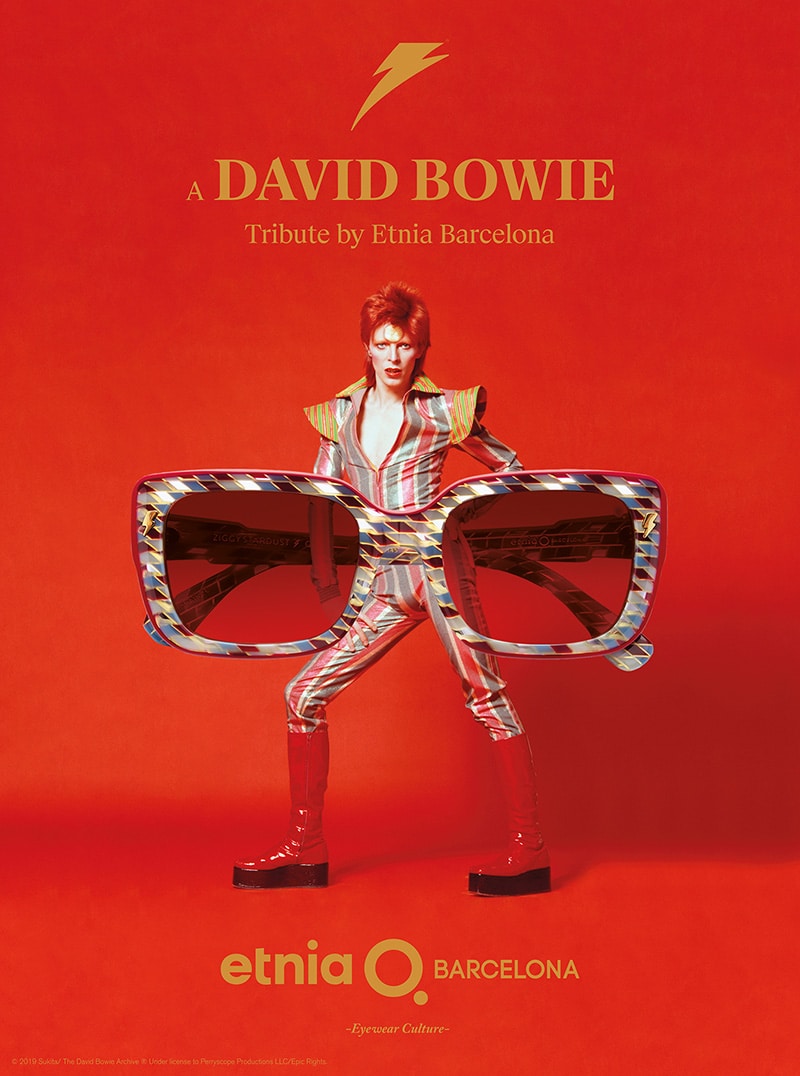 Etnia Barcelona, to-know brand always inspired by cultural shifts is revealing an exclusive sunglasses collection, paying tribute to the eternal legacy of David Bowie and his prominent influence on both fashion and style. The collection focuses on two key propositions: Ziggy Stardust and The Thin White Duke.
David Bowie is known for sharing an empowering caricature that is exceedingly symbolic of the Barcelona-based brand. And despite the artist's passing away, several decades upon he remains a true pioneer, led by forward-thinkers and unapologetic flair. Bowie never ceased to enthral through his array of personas and forever changing styles, but he clearly left a solid status-quo by living a life purely for who he was: Bowie.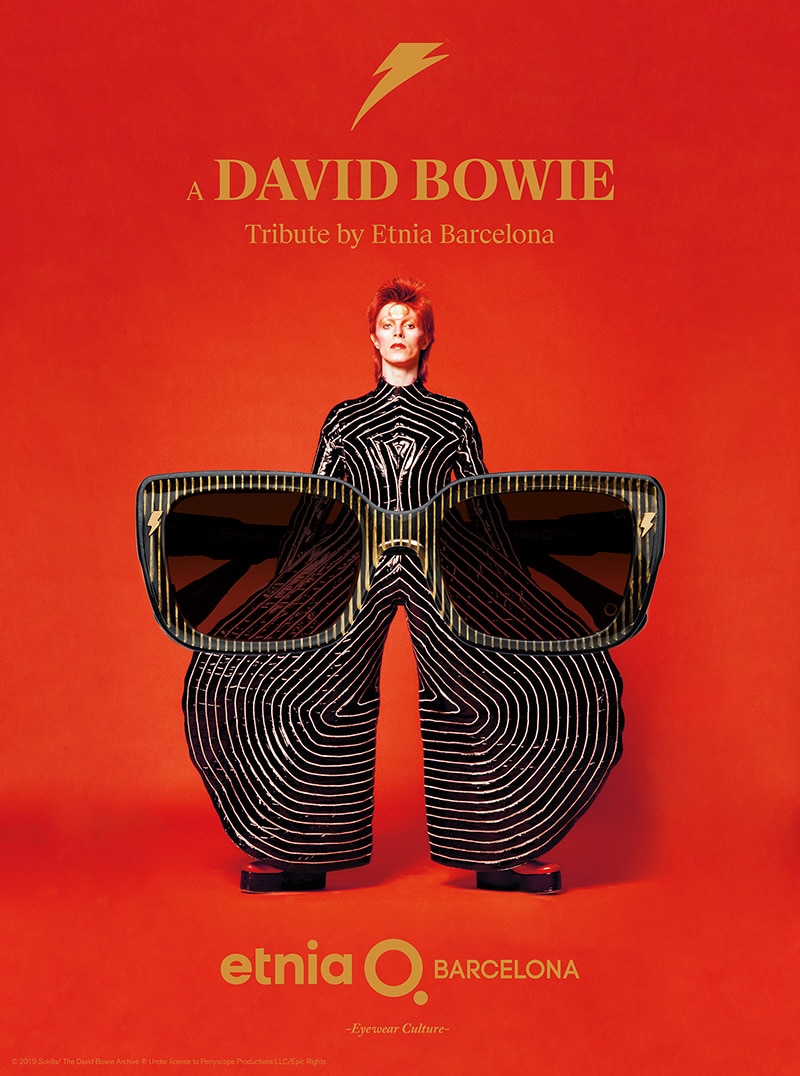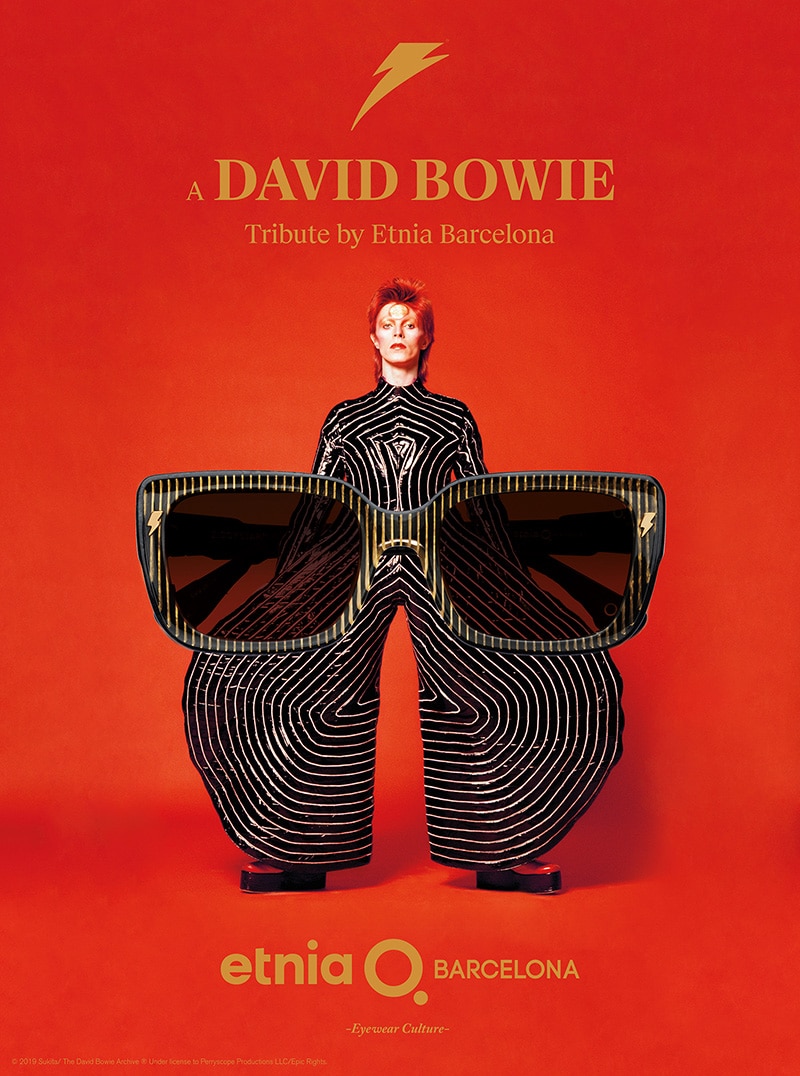 In the brand's latest campaign, the message is greatly pushed, clear, and authentic, here to address a very important message: I'MPERFECT. The message melds Bowies' biggest influences, and Etnia Barcelona took the chance to craft cutting-edge pairs, defining the star-aligned ego of Bowie's career: Ziggy Stardust and The Thin White Duke.
Ziggy Stardust is the more daring-like model of the collection, inspired by the costumes worn by Bowie during his time. Developed in three hues, the shapes complement with his iconic style. On the other hand, The Thin White Duke serves as a more sophisticated and traditional model, available in pink, blue and black.
David Bowie's Tribute by Etnia is available for purchase now at Barcelona's Flagship store, online, and at selected stores worldwide.