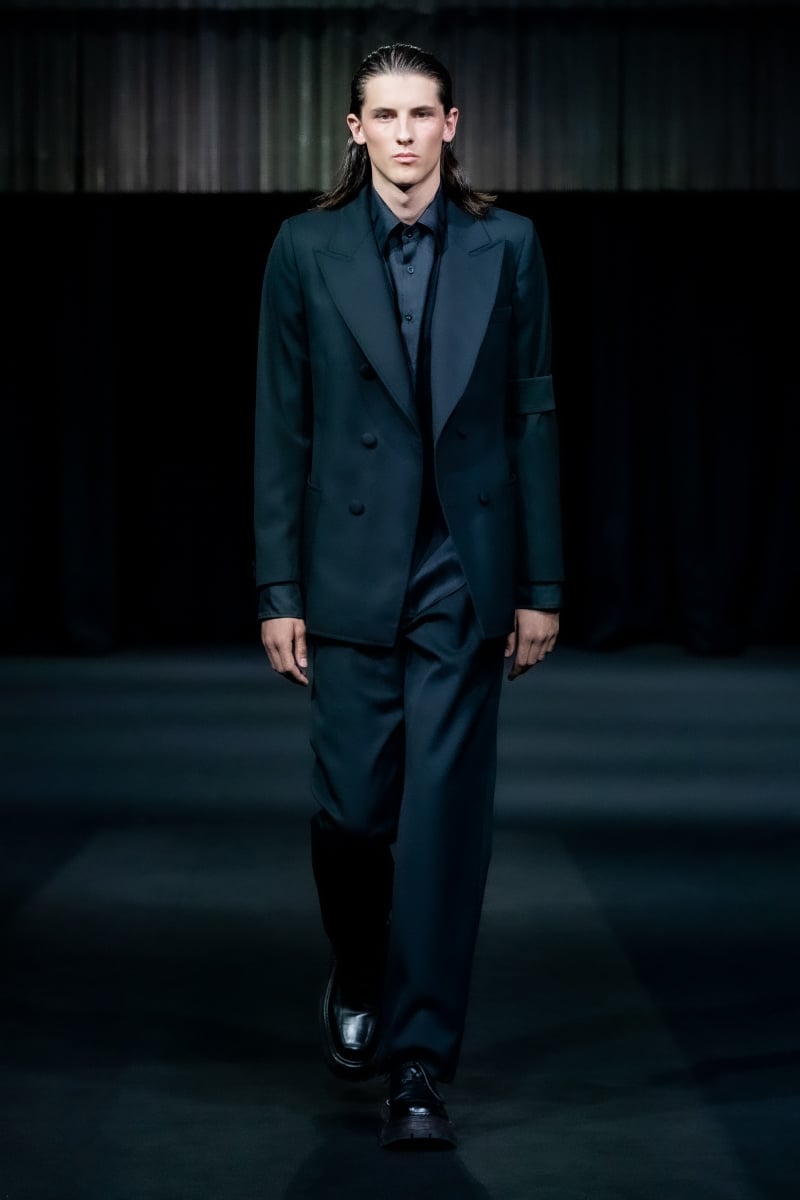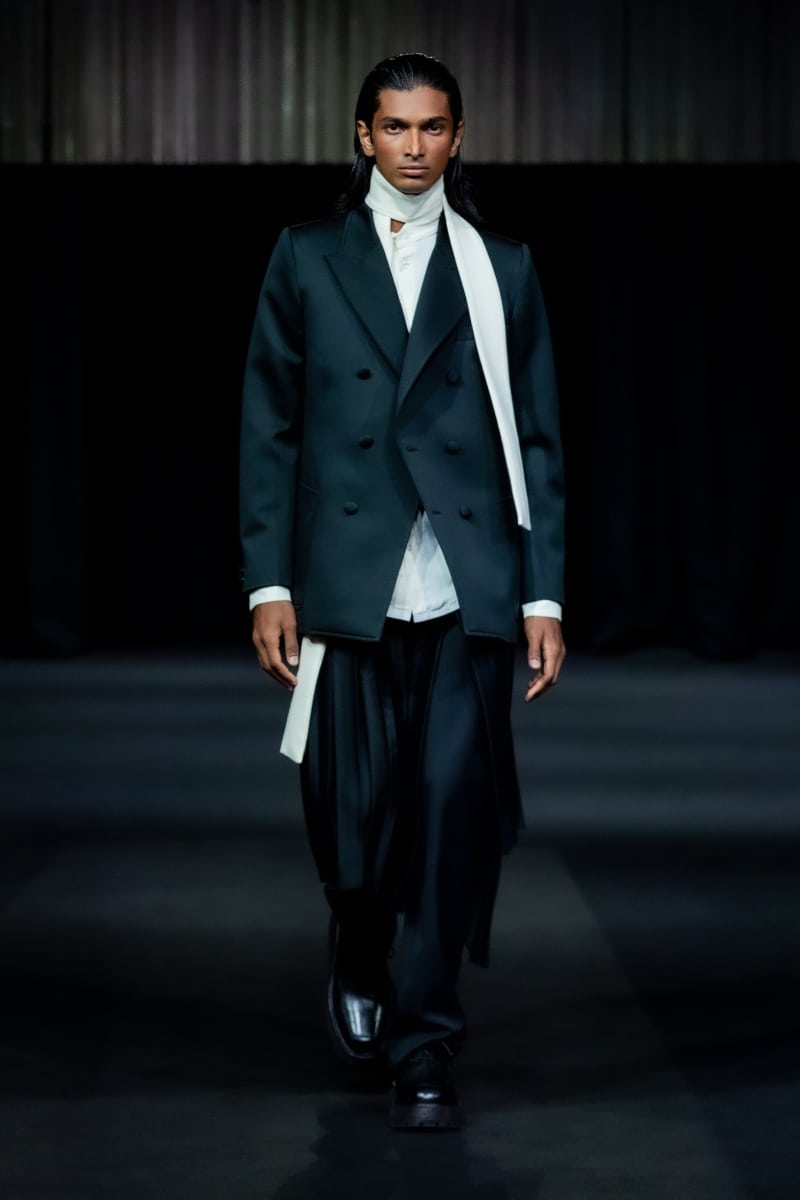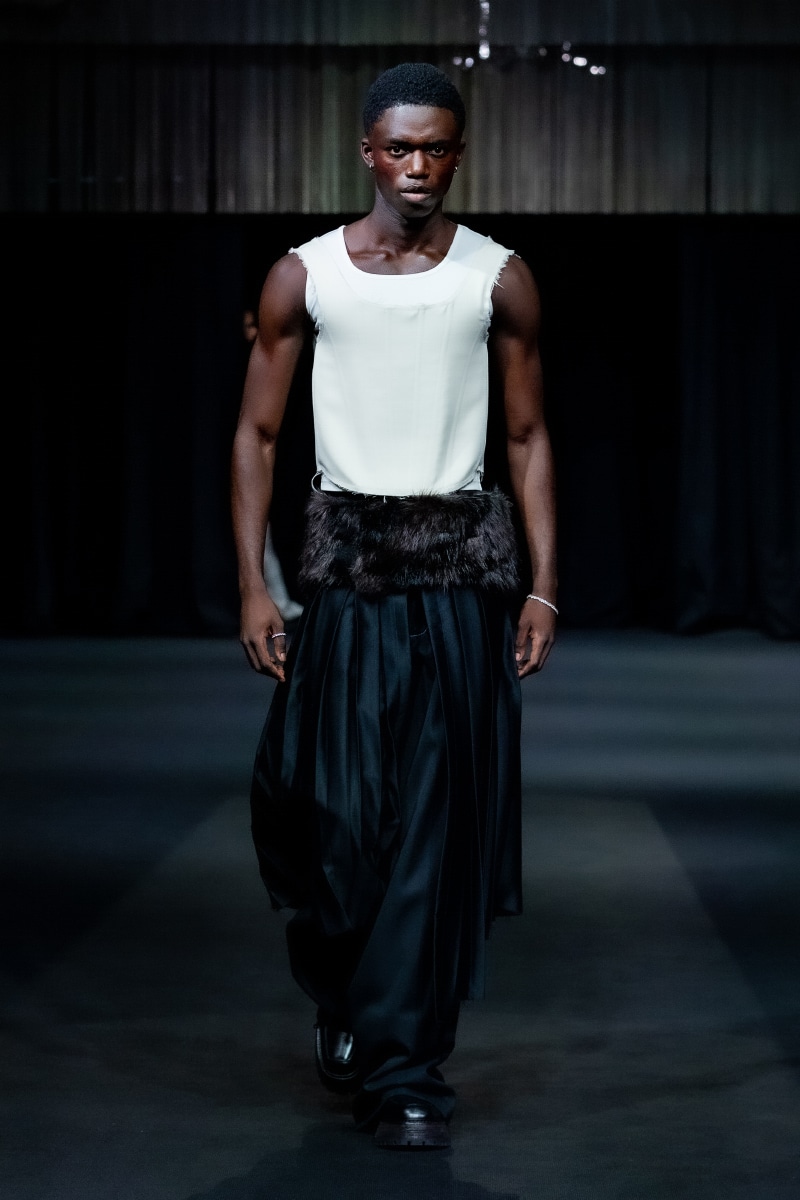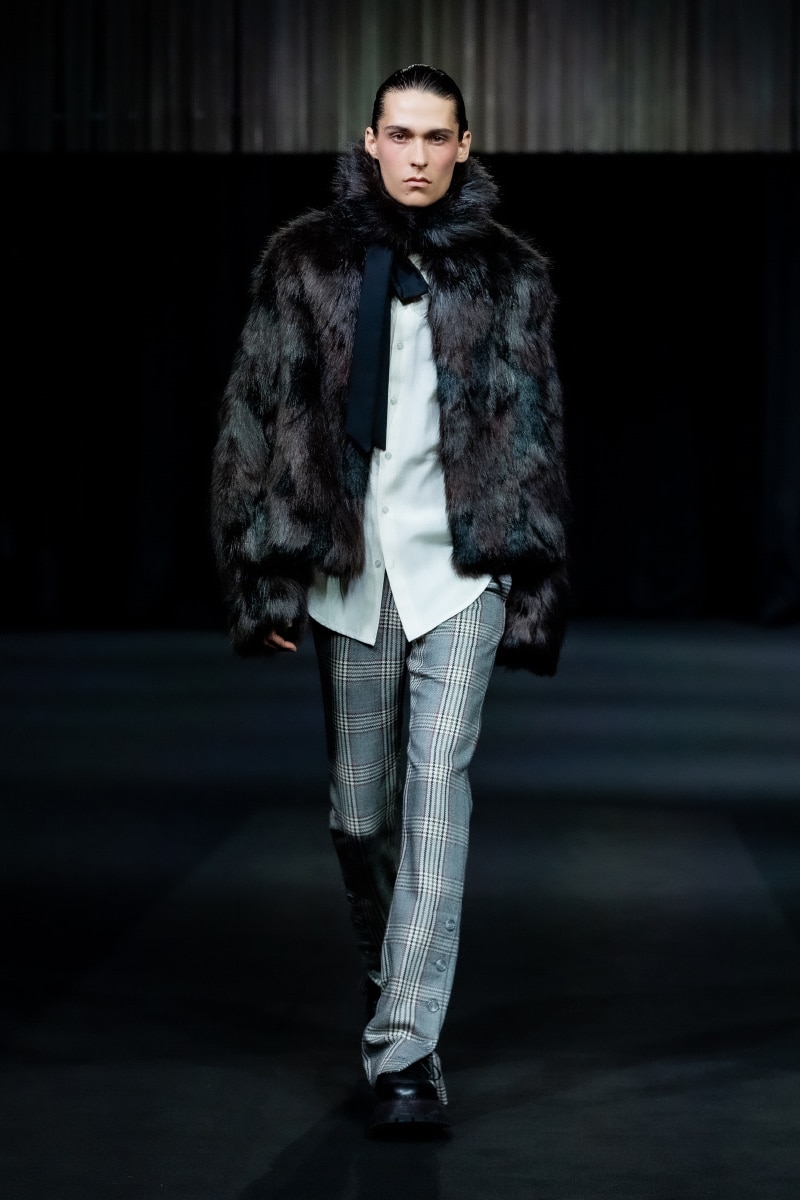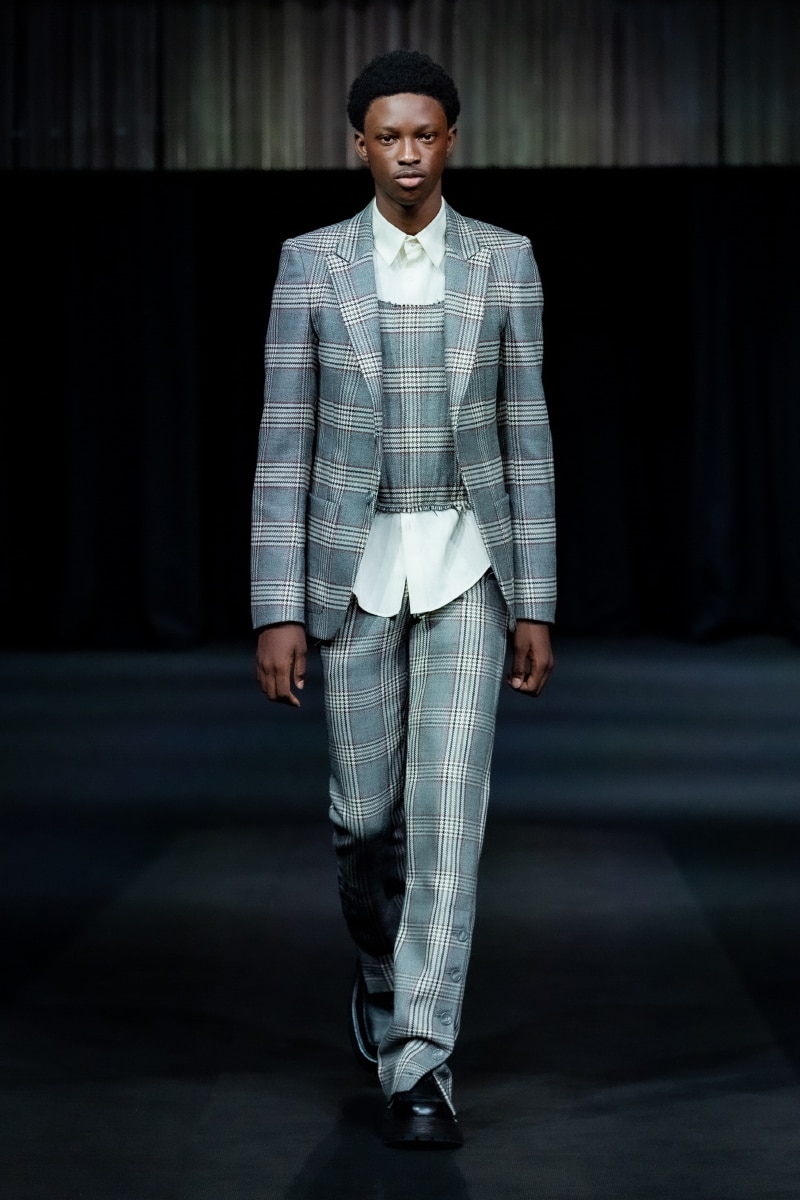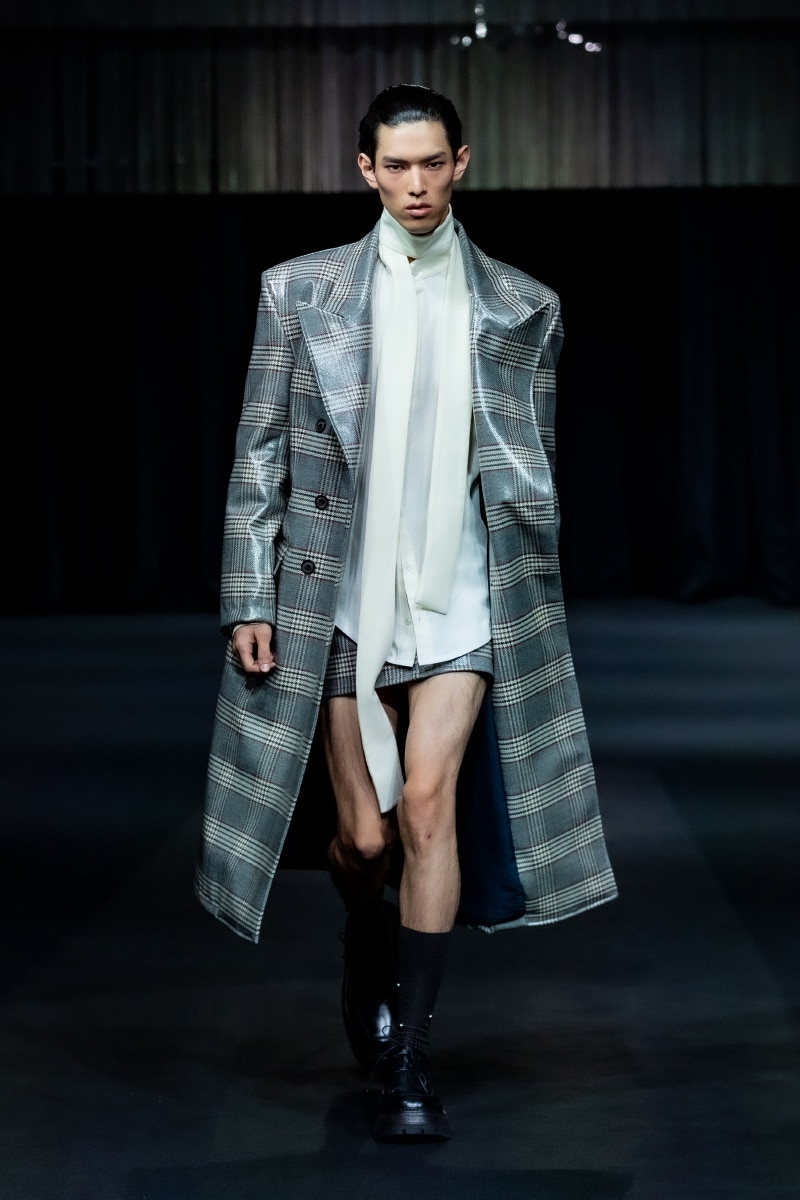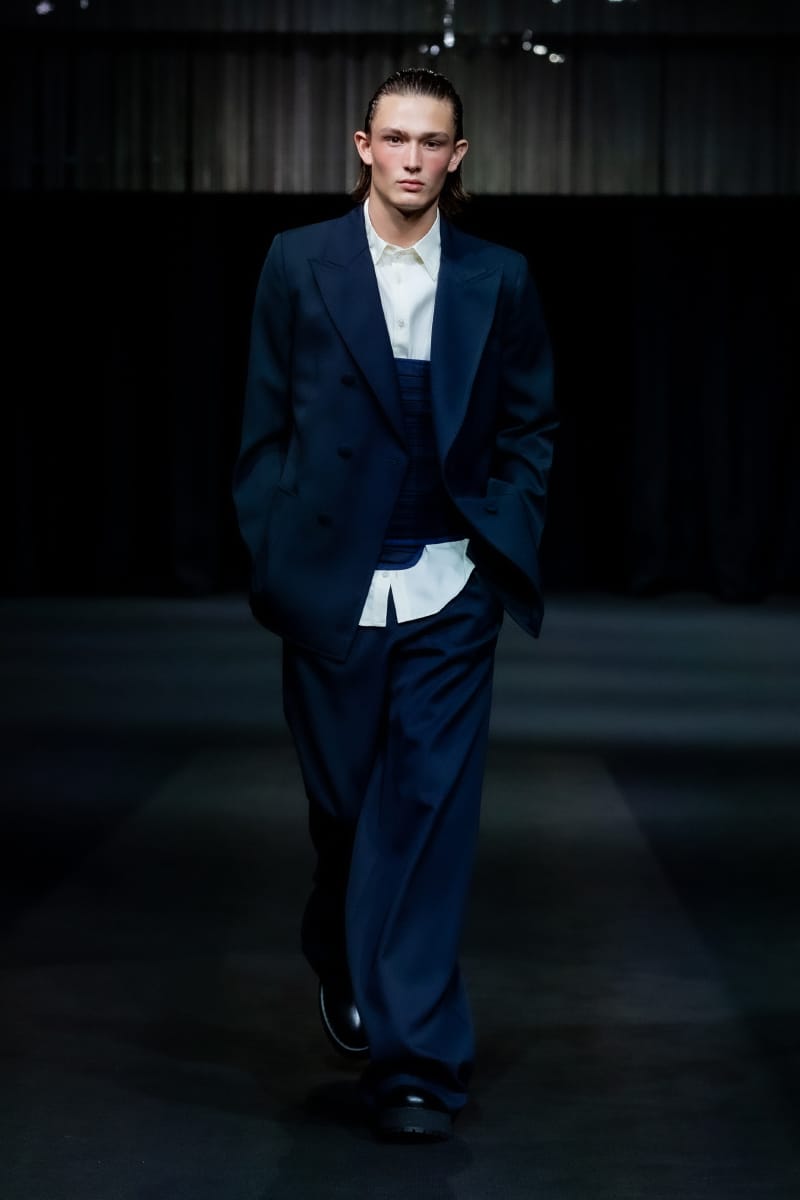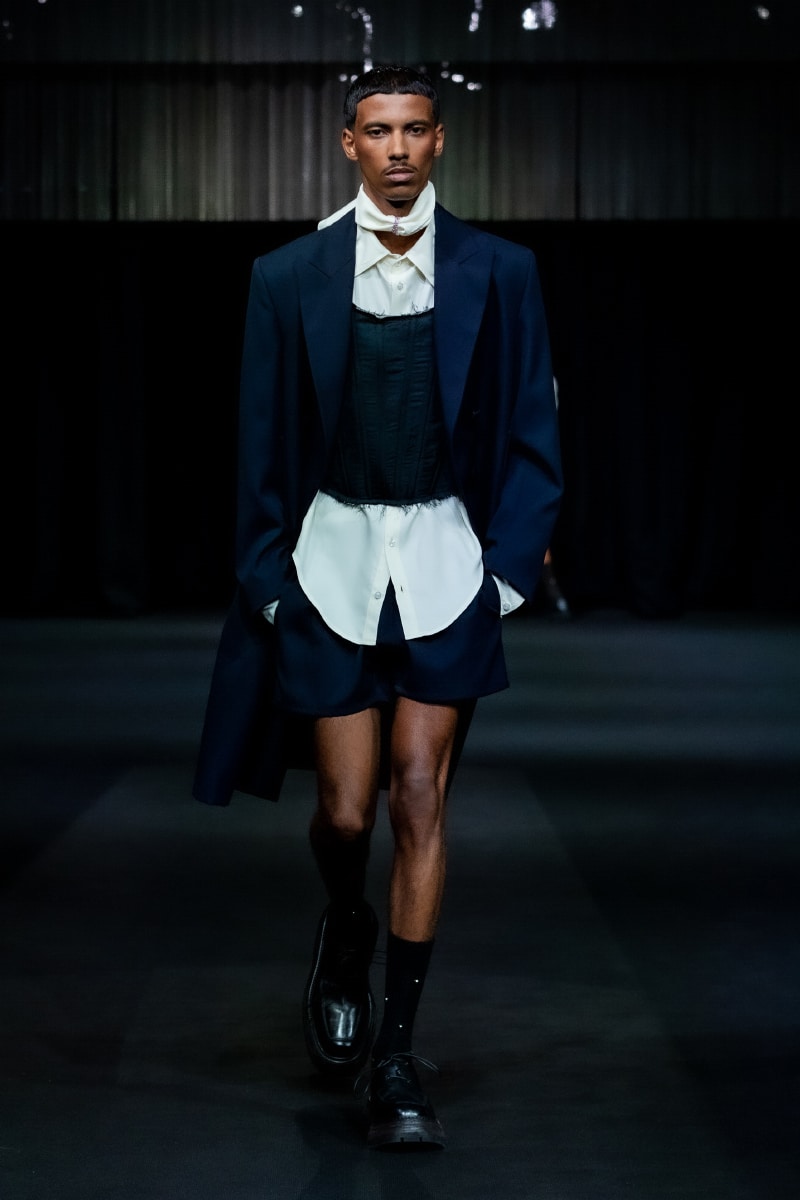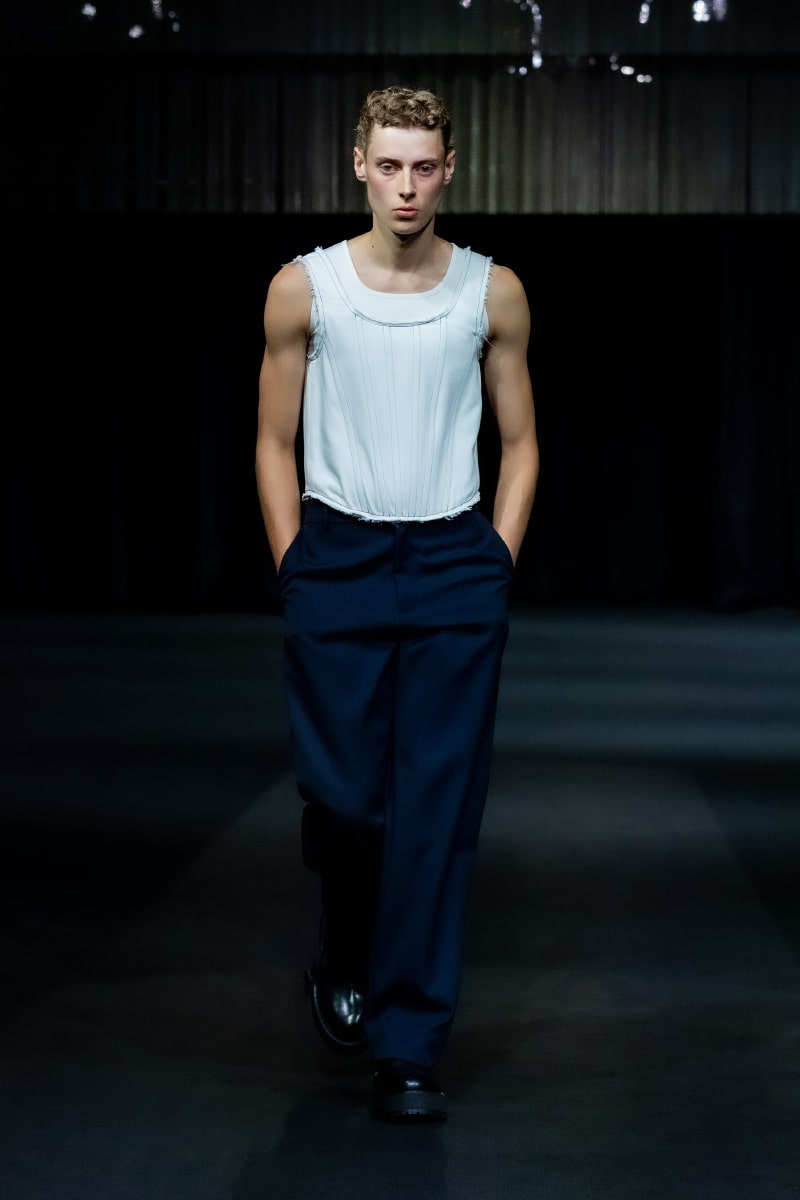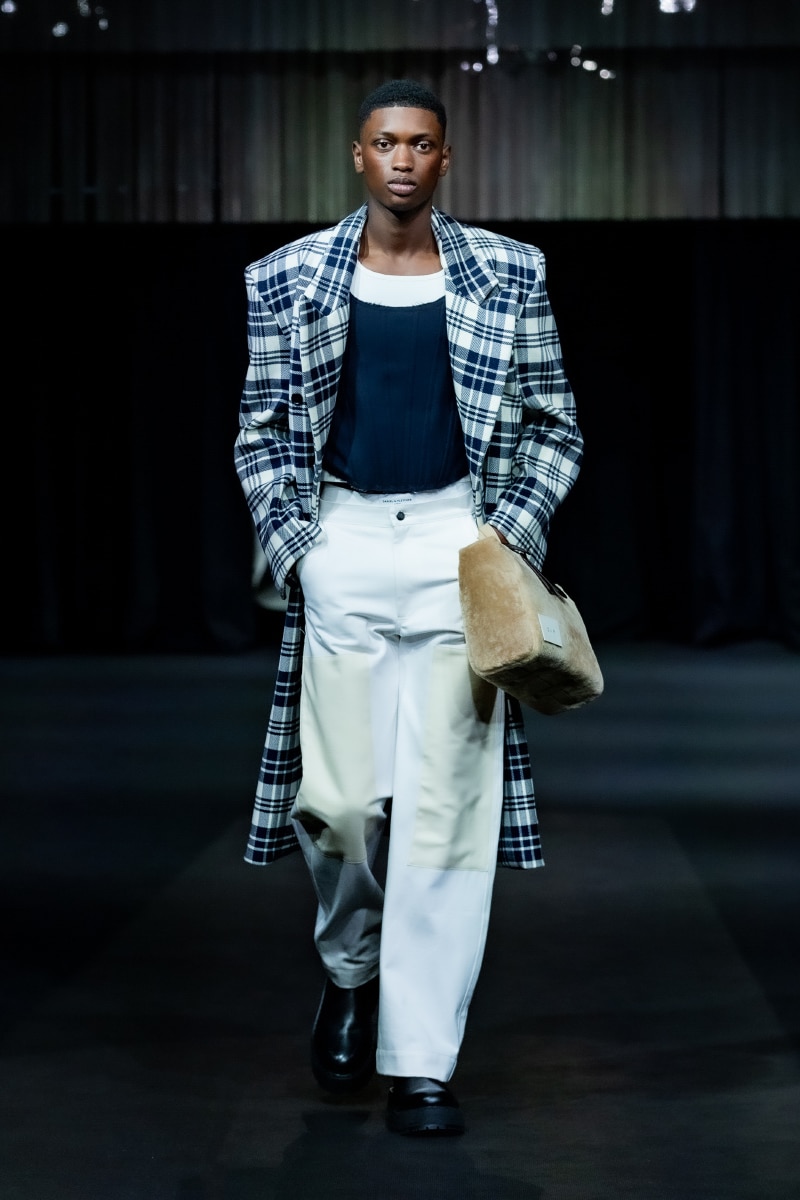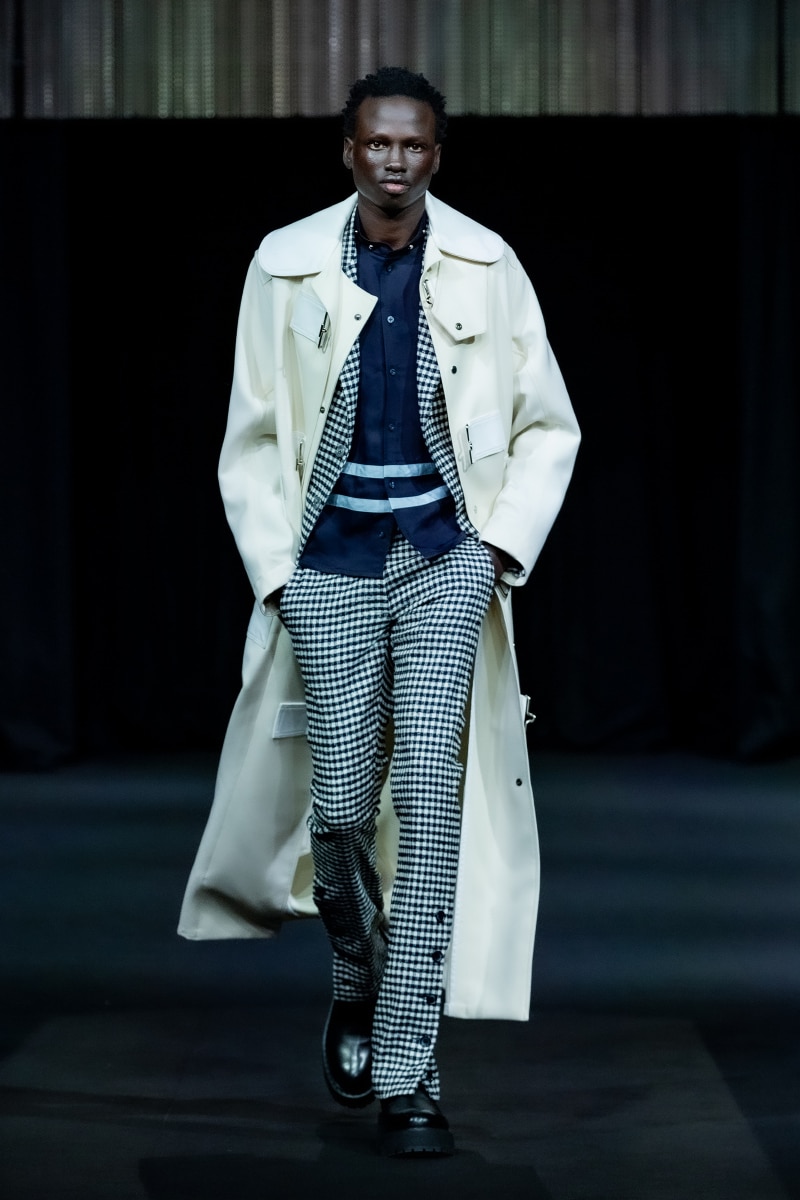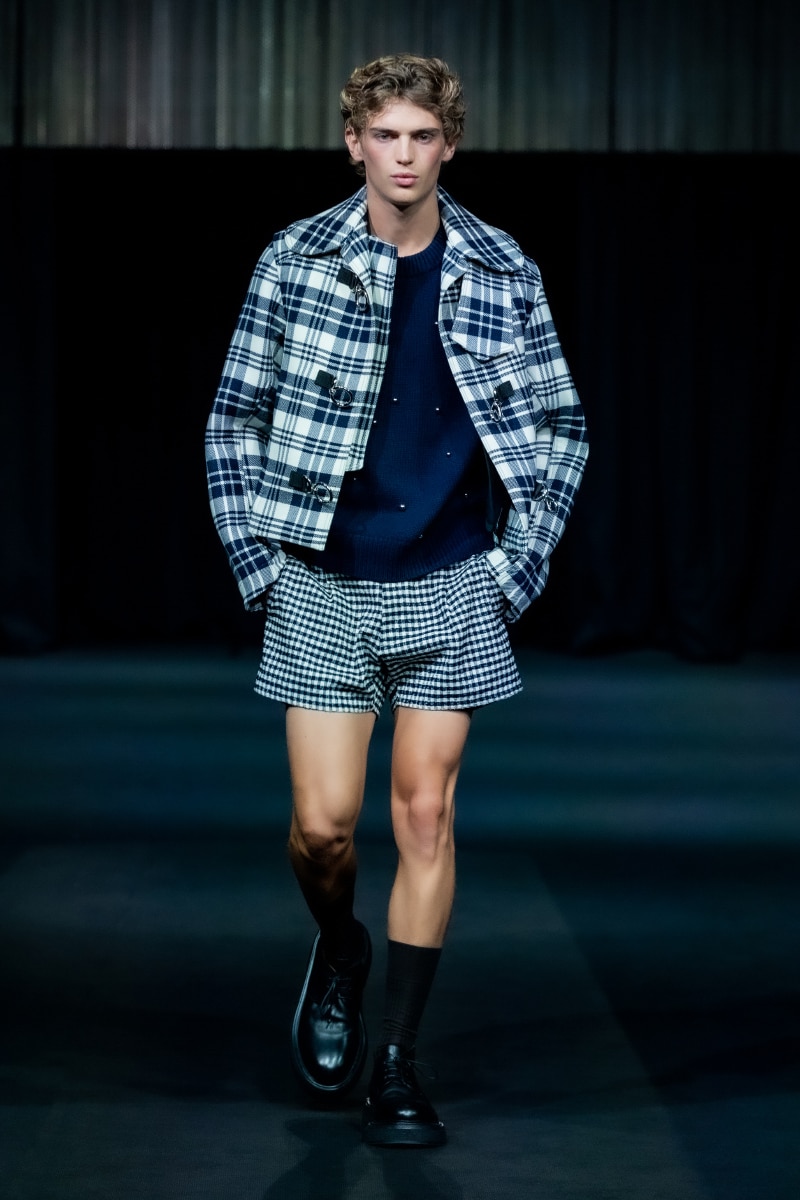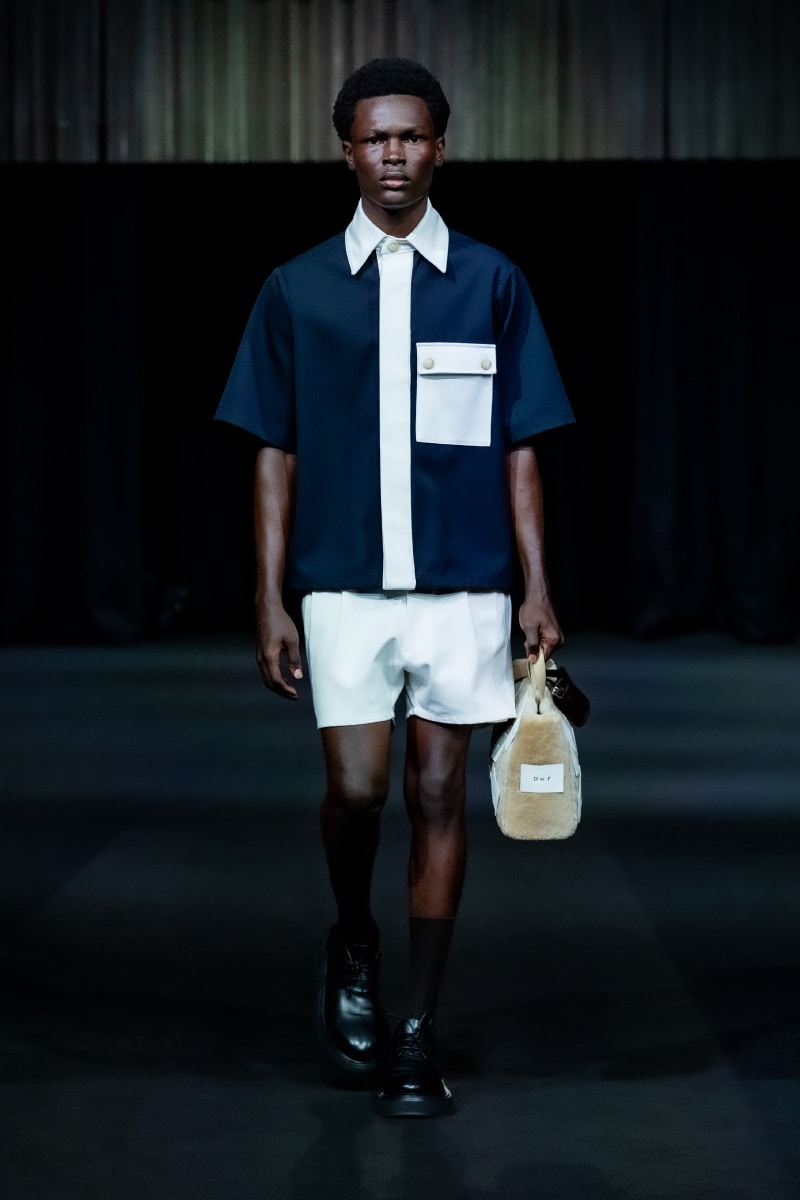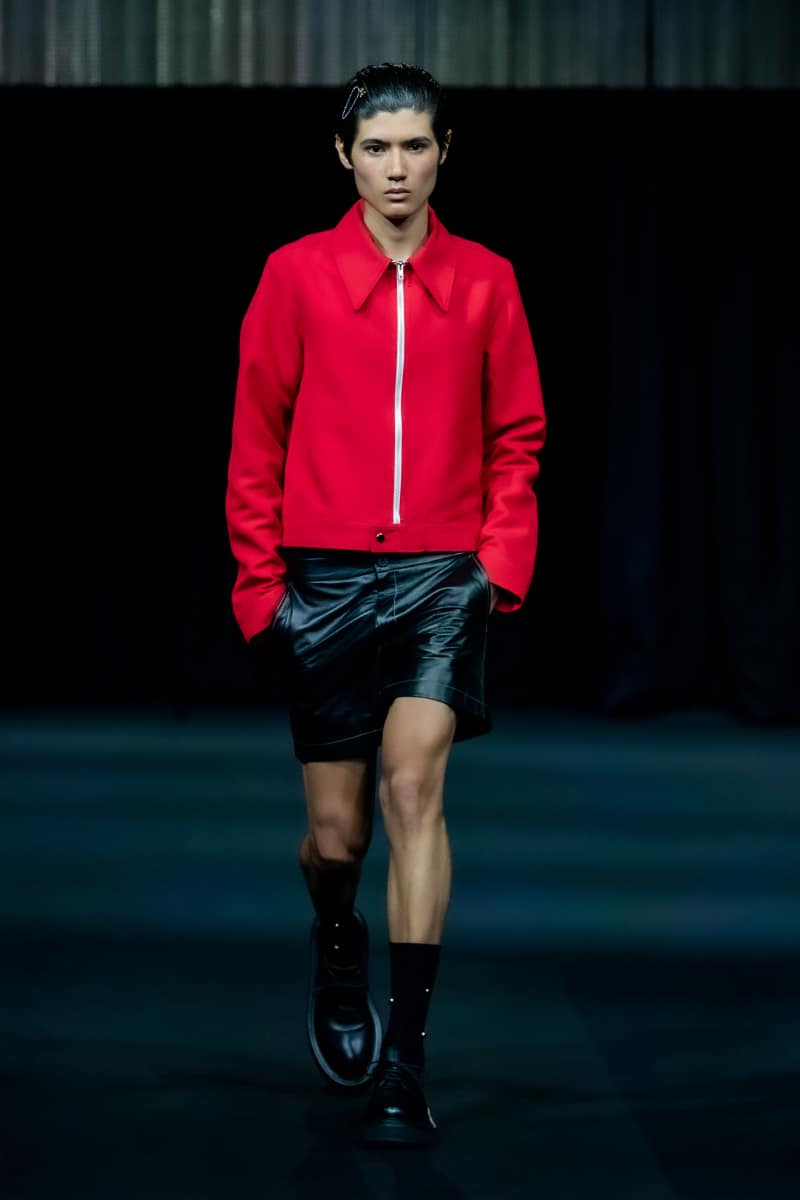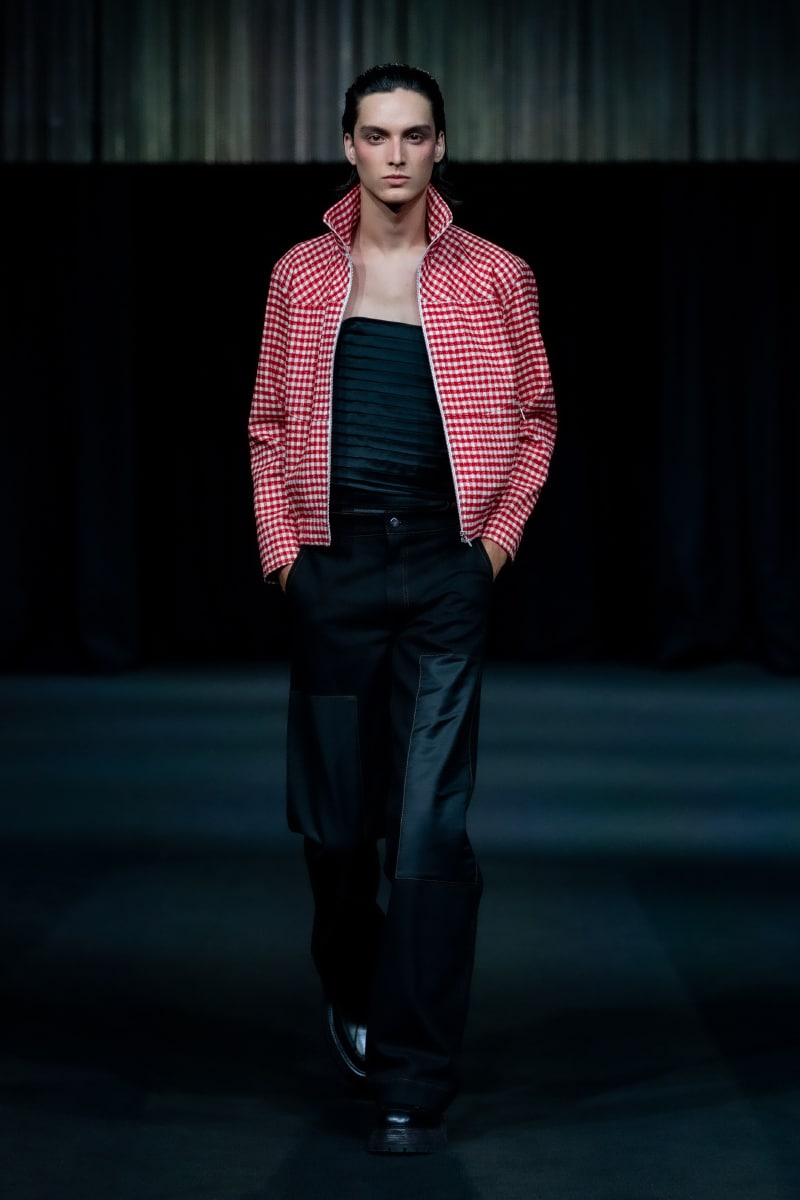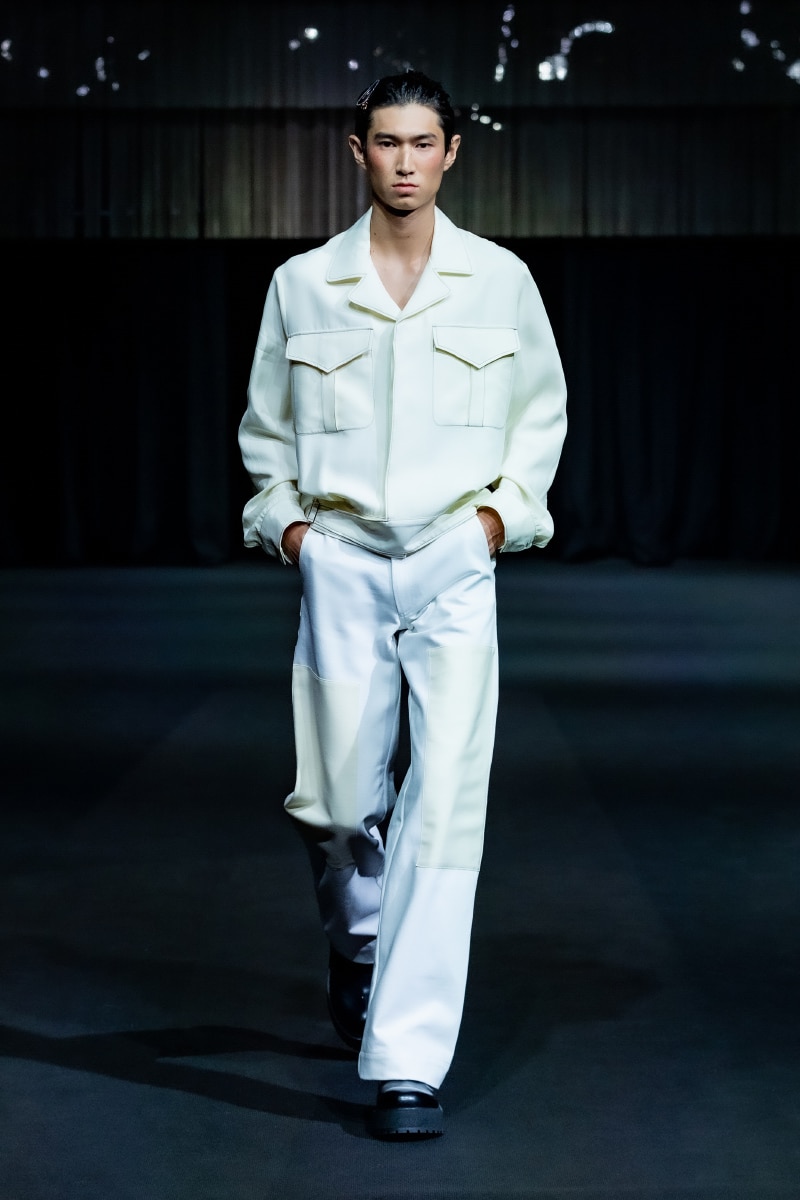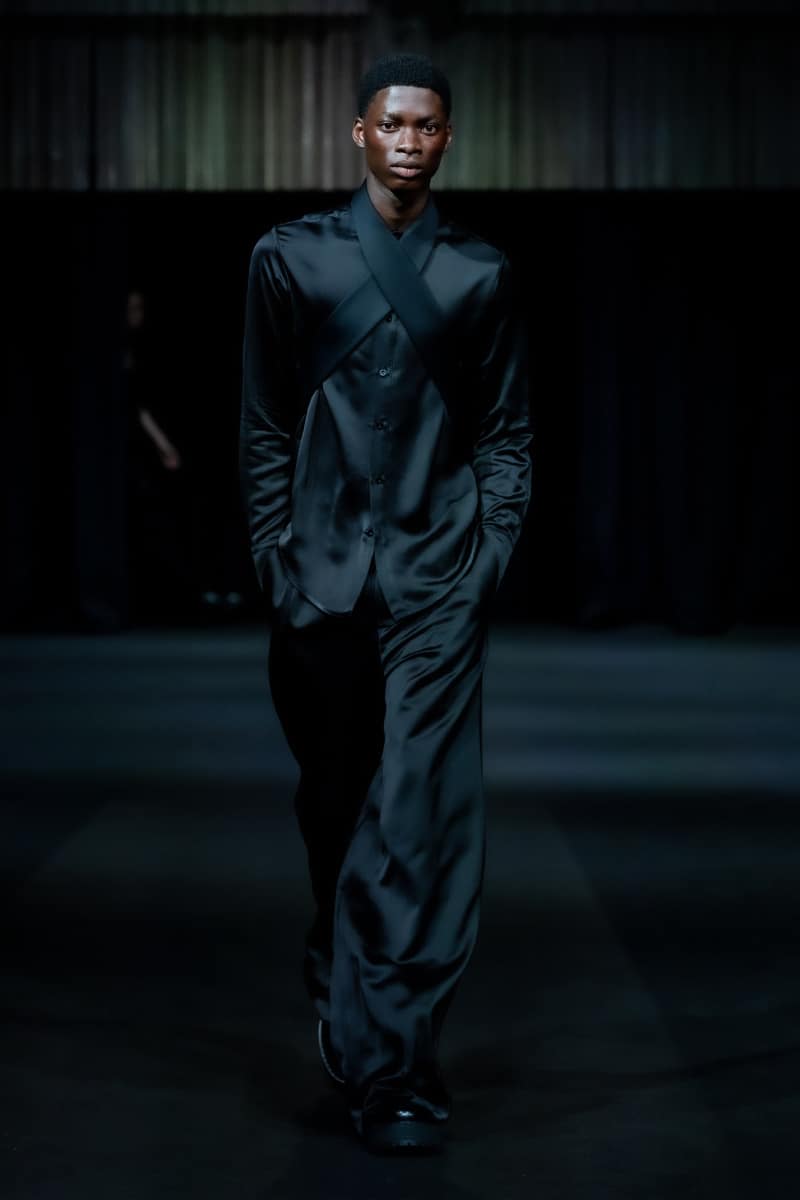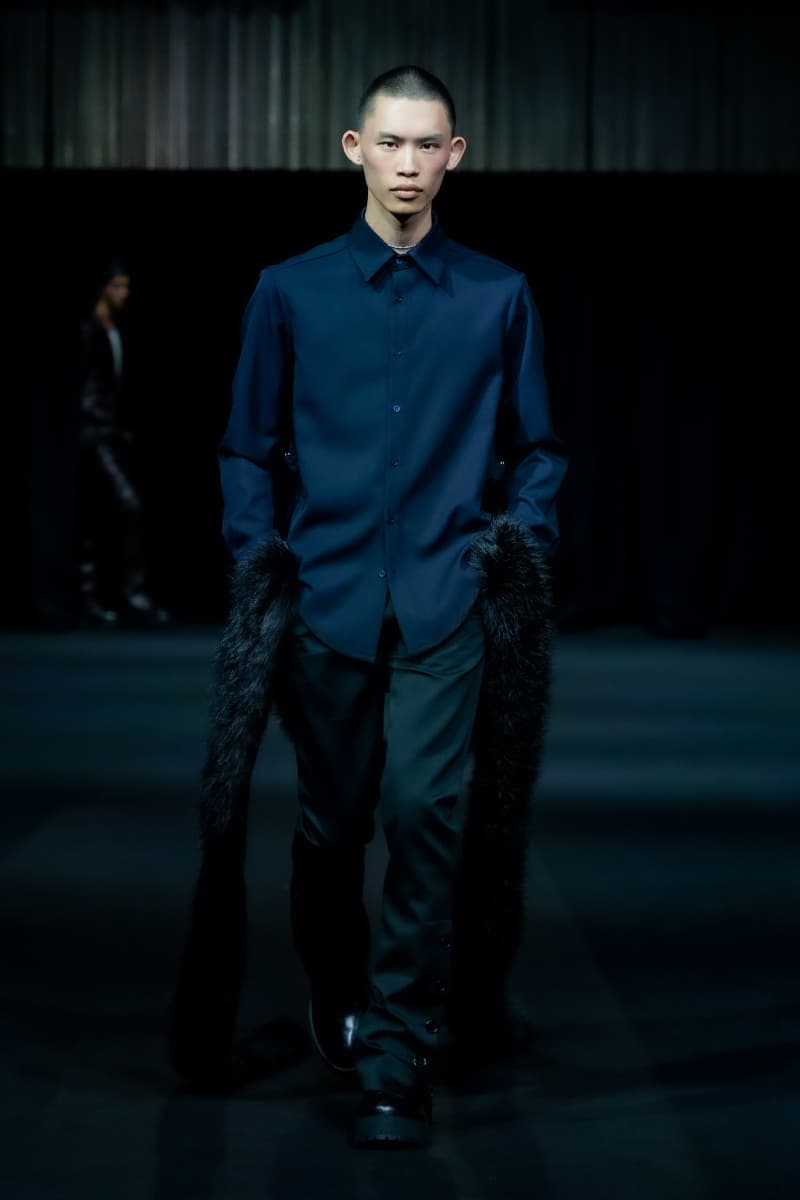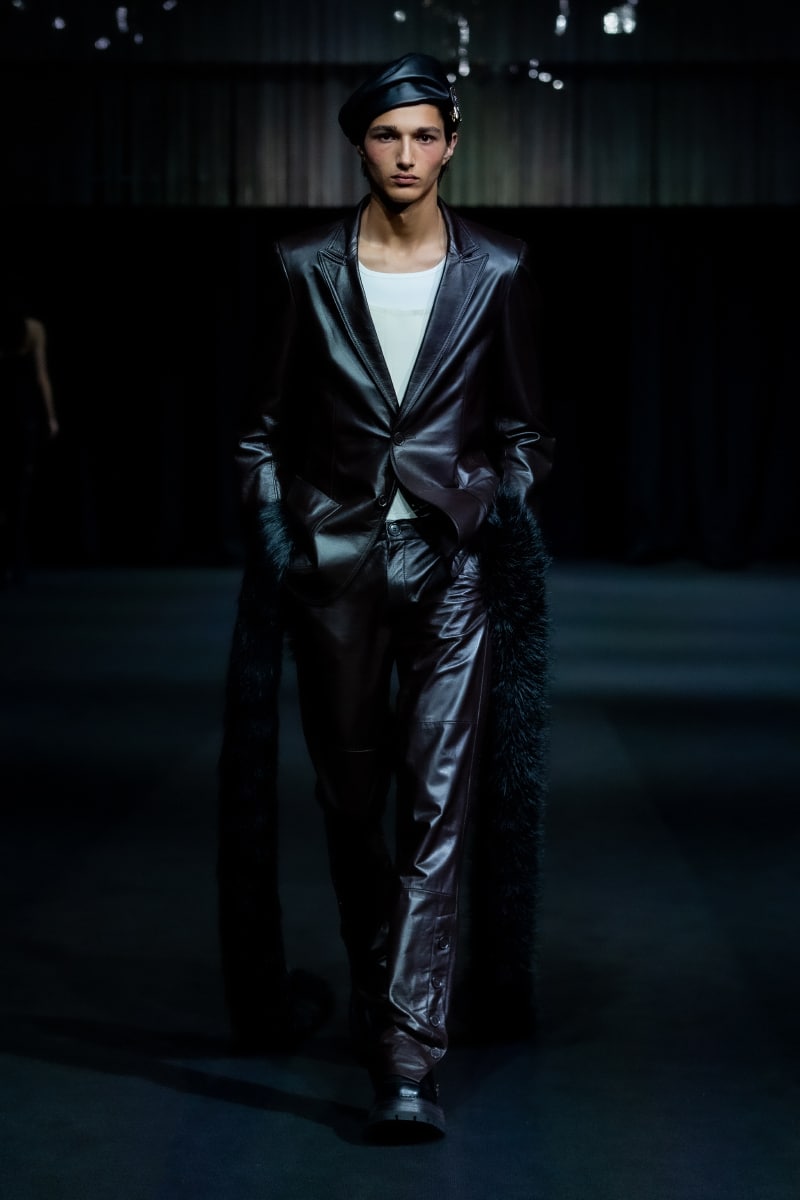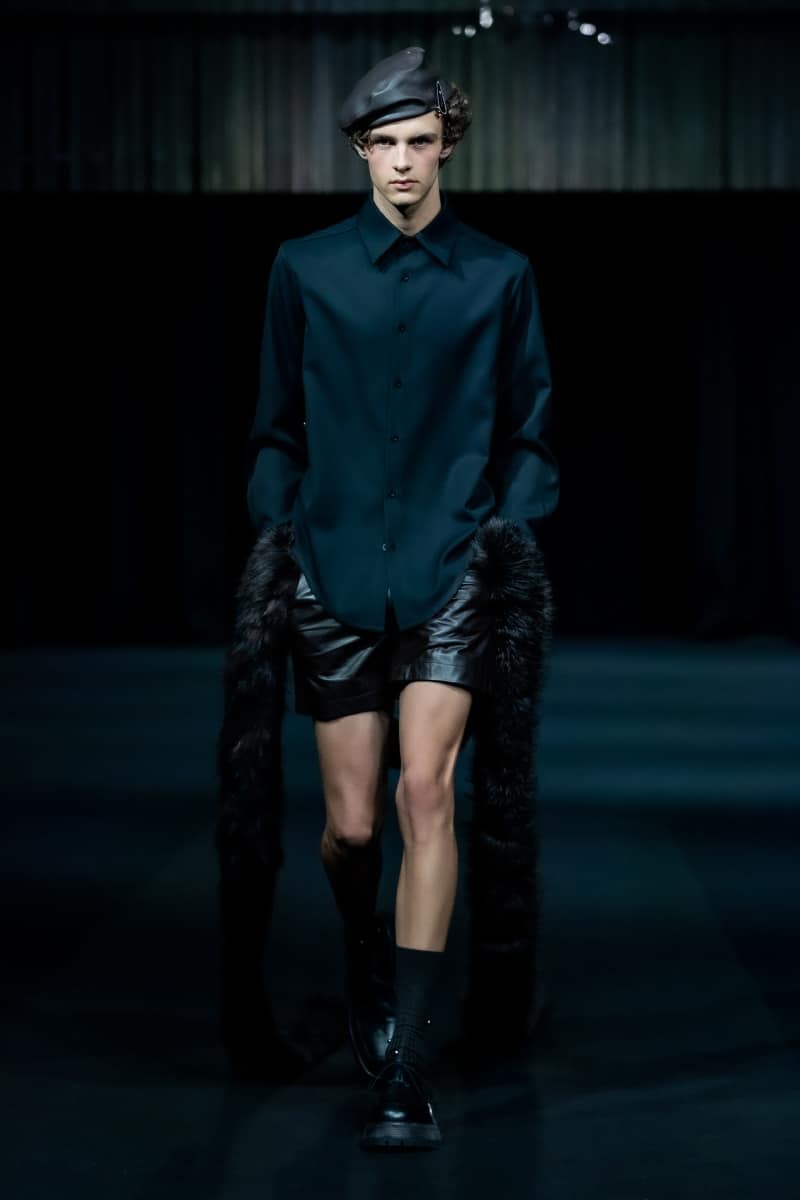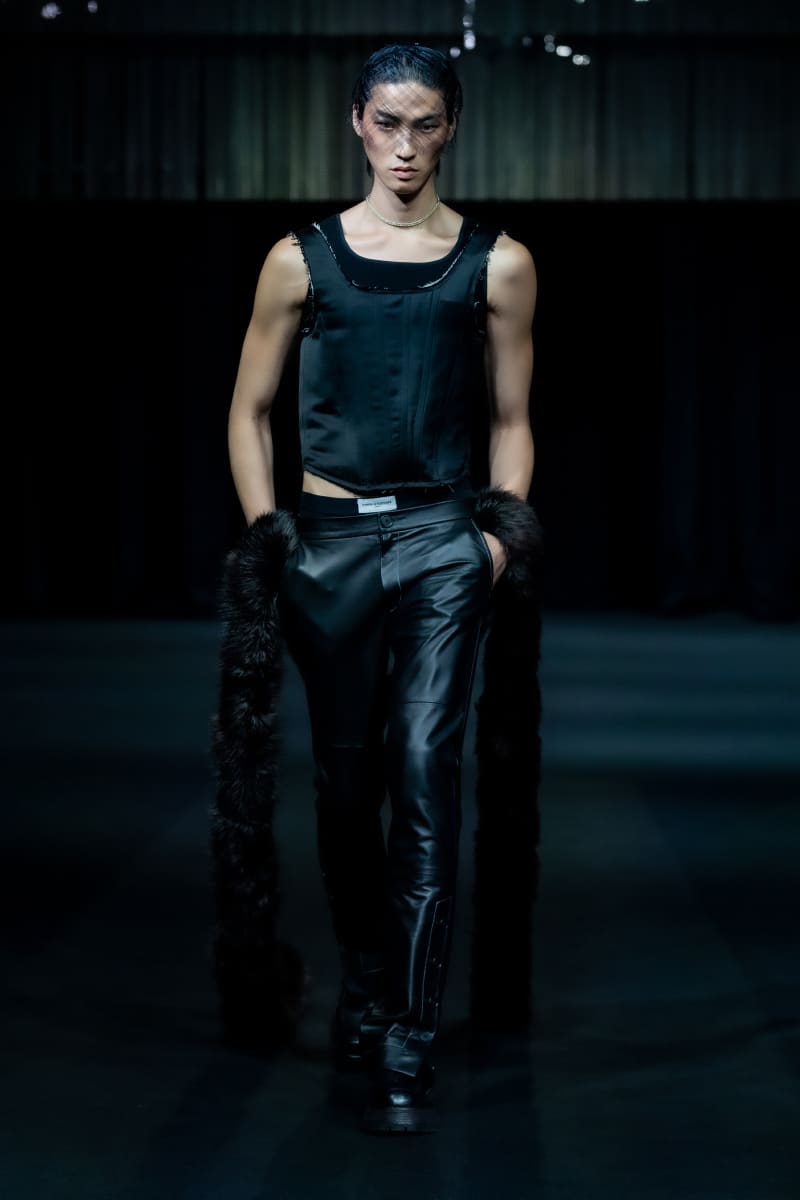 The Daniel w. Fletcher Spring/Summer 2023 collection opened London Fashion Week at The Londoner Hotel with an all-black morning suit rendered in British wool and worn with a singular armband in a solemn tribute to Her Majesty Queen Elizabeth II.
For Fletcher, this collection is an homage to the figures — past and present — that have made London their home and a place of global intrigue and impact. King's Road punks, the late-night characters of Soho, Savile Row tailors, those in the home stands from Finsbury Park to Stamford Bridge, the suited gents of The City and, of course, Their Majesties across the decades in their inner-city palaces. This influence comes not from a singular time frame or generation, but an amalgamation of a city that continues to weave a narrative that is felt and observed world over. With all this in mind, The Londoner Hotel, which sits in the heart of Central London, seemed like the obvious venue choice for this showcase.
This is Fletcher's most sustainable collection to date, setting out to further explore the parameters of working with entirely deadstock fabrics through Nona Source, a platform that sources waste fabrics from LVMH houses to be repurposed elsewhere. The collection aims to negate any learned thoughts of what a sustainable collection can be and proves what can be achieved within the constructs of working responsibly, and ultimately creatively, to push to new understandings of finesse.