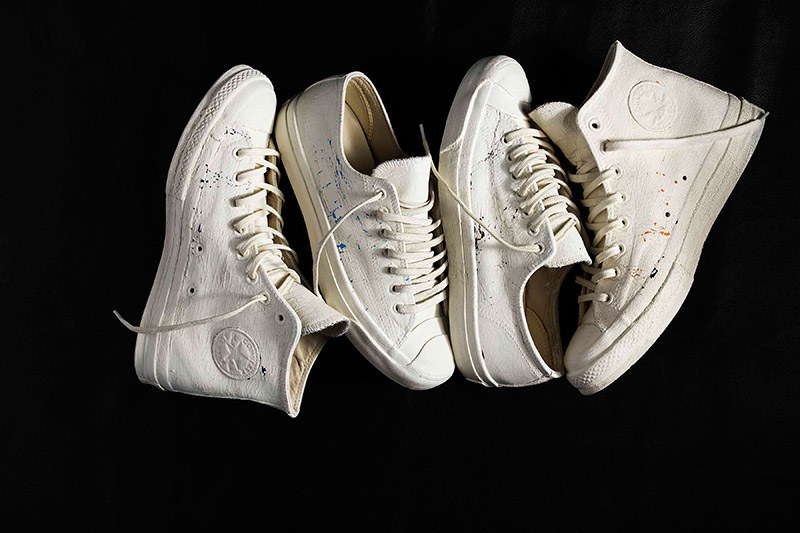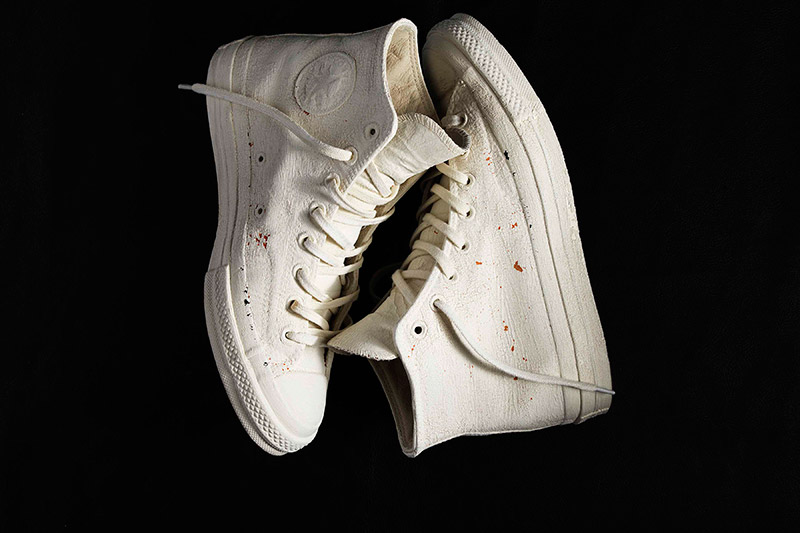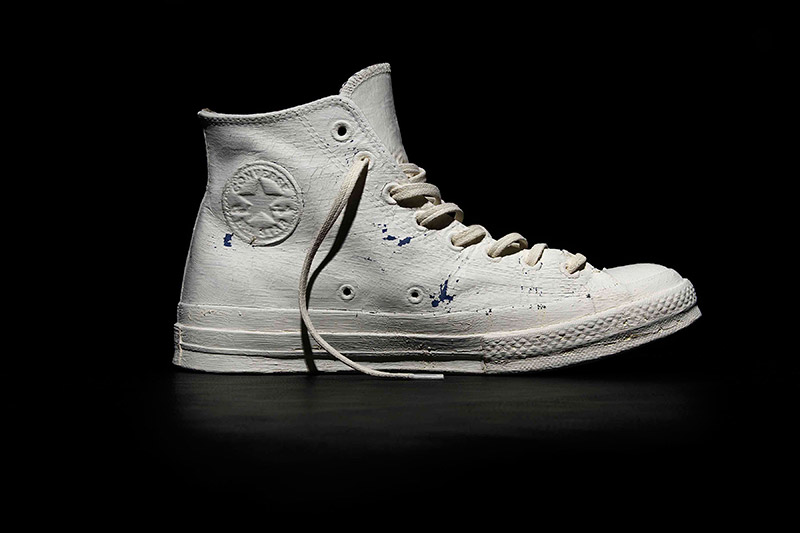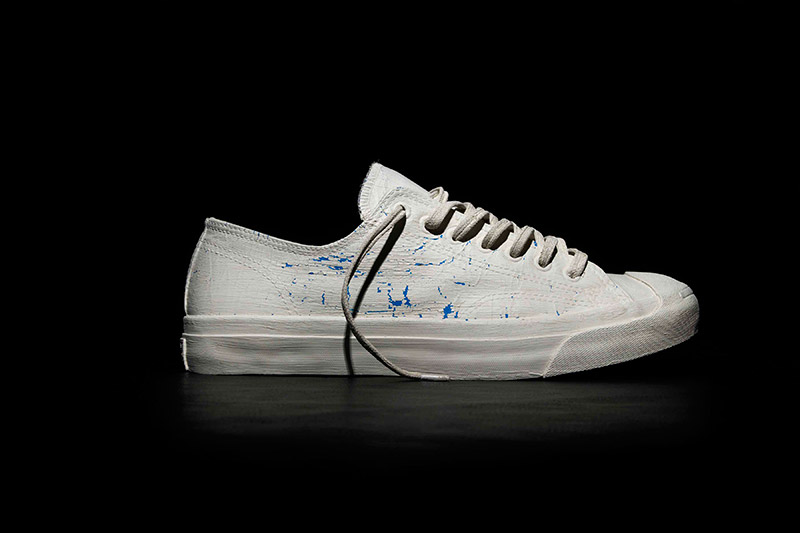 Converse announced the global launch of its second sneaker collection with French fashion house Maison Martin Margiela. The newest Converse Maison Martin Margiela First String collection extends the original evolving white overpaint concept with the Converse All Star Chuck '70 and Converse Jack Purcell sneakers in ultra-soft premium leather. The buttery leather transforms the sneakers' interior and exterior for luxury and comfort, while the collaboration's pure white hand-painted upper emphasises the simple beauty and silhouette of the iconic footwear.
"We're pleased to offer a new expression of such a great collaboration between Converse and the Maison," says Maison Martin Margiela. "The story of two like-minded brands continues with the evolution of the sneaker collection where personal expression is at the forefront, revealing the expression of vibrant colours shining through an incognito white coat that ages with time."
The more the Converse Maison Martin Margiela sneakers are worn, the more the overpaint loosens its hold, elegantly cracking to reveal the hidden, bold colour. Original heritage colourways from the Converse archives are slowly revealed through four distinct styles: Amber Glow and True Navy with the Converse All Star Chuck '70 and Azure Blue and Biking Red with the Converse Jack Purcell. The sneaker also features the discreet yet distinguishable Maison Martin Margiela logo on the tongue, and both silhouettes are accented with painted and non-painted lace options.
Converse First String is a limited edition collection that celebrates craftsmanship, authenticity and collaboration at the highest level. The Converse Maison Martin Margiela sneaker collection is available for purchase at Converse San Francisco, Santa Monica and Soho stores, Maison Martin Margiela stores, and at select Converse First String retailers for a suggested retail price of $250 USD.