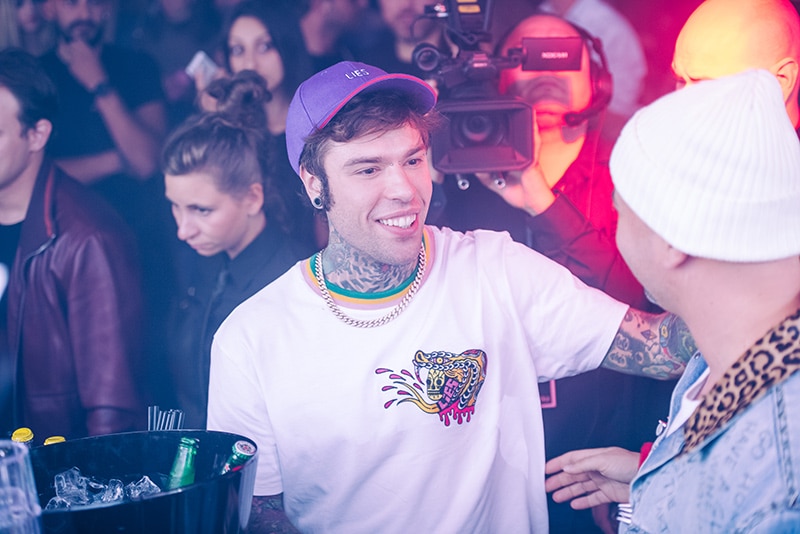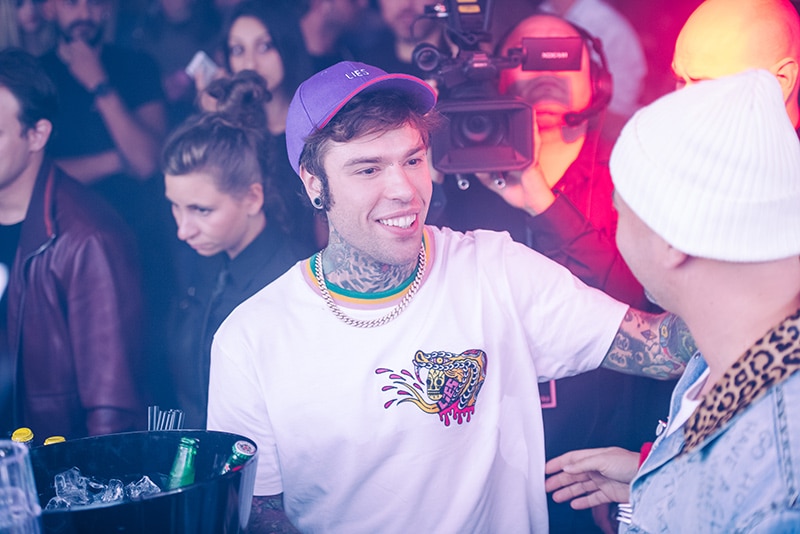 Last week we met Fedez in Milan for the launch of his capsule collection with Bershka entitled "Misunderstood". The brand worked with the singer in a group of comfortable streetwear clothes decorated with illustrated motifs of the tattoo artist el Monga, that six years ago left his mark in Fedez hand. Probably you knew Fedez thanks to the top fashion influencer Chiara Ferragni. The video of their live wedding proposal has been seen over 56 millions of times since it was uploaded on May 2017. If you are not Italian. Because Fedez is a well-known face in that country, where he was born and self-made. His ambition has been build by "l'ansia", the wish to transcend the suburbs and the social centers where he started to sing his melodic rap with complaints addressed to the politics. He represents a new generation of musicians that didn't need the multinationals: "when everybody was selling, I was giving my music for free" points in the interview. Charismatic by nature, Fedez understands with no guilty art and fashion as a satisfying way of hedonism, and now, with Bershka, wants to share it with everyone.
The collection is entitled "Misunderstood". Why?
Because I'm a misunderstood genius, but not by the others but by myself. (giggles).
I'm wondering if "misunderstood" can be a good starting point creatively talking.
Absolutely, absolutely. The most beautiful things can be born from the lack of understanding. But honestly, I could explain you an incredible story behind the choice of "misunderstood" as a claim, but frankly, the facts are that I gave to the team of Bershka a list of words to work with that I thought represented me and that could be graphically interesting.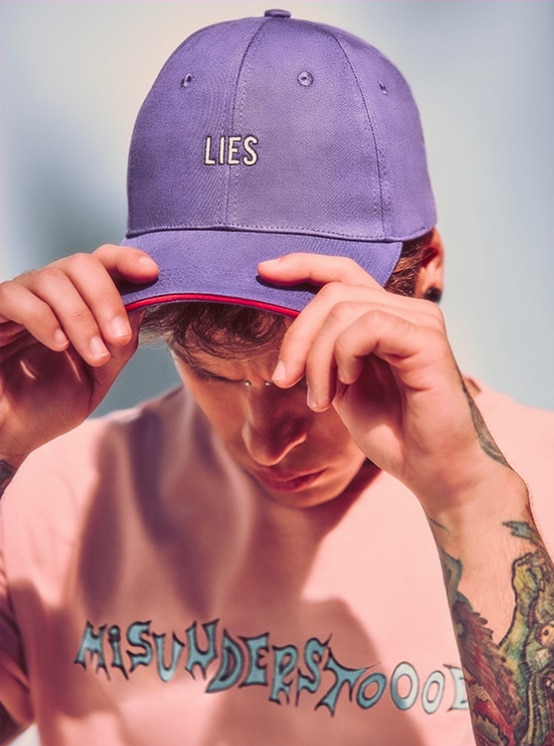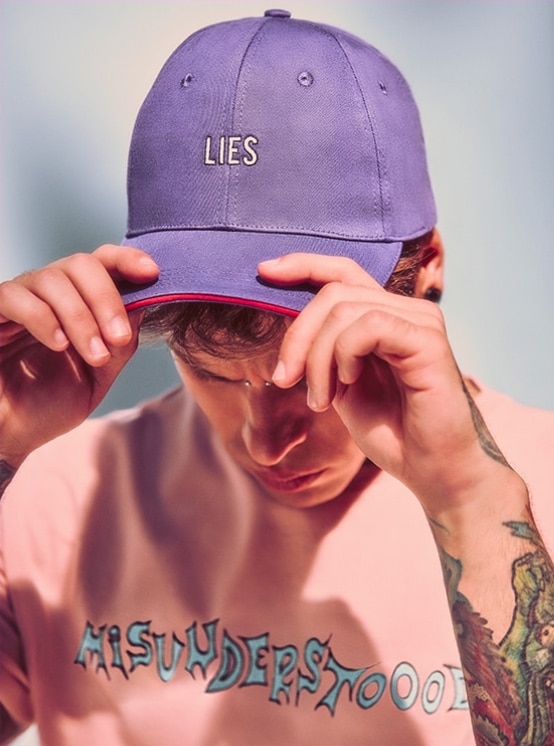 Can you share with us the creative process behind the collection? Which kind of things did you want to communicate with it?
Obviously, we haven't invented anything, but the idea was to make accessible again the streetwear because actually, many streetwear brands are not accessible anymore. So we wanted to create nice clothes with good materials and innovative ideas but affordable for anyone. We wanted to create something really democratic.
And do you have some favorite piece?
Yes… – he jumps and gets a big hoodie with an embroidered tiger on the back – For me is the perfect mix of one intricate graphic element – I love the saturation of the colors, for example, and the details – with at the same time a really simple and wearable shape. I'm really bound to the tattoo world, but I felt that in many occasions the specific iconography of tattoos is translated in fashion in a really stereotyped way, without a deep work behind.
Actually, the illustrations of the collection with Bershka have been done by the tattoo artist el Monga from Barcelona who tattooed you in the past. Do you tattoo your body for a reason or not?
No, no. For me tattooing is art, as same as in the past people commissioned works of art for their houses, now you commission a work of art for your body. There is no meaning for me, for me, it's like a painting of an artist, that's it, it goes beyond the meaning for me. – He says it while he shows me a tattooed monkey face in his hand.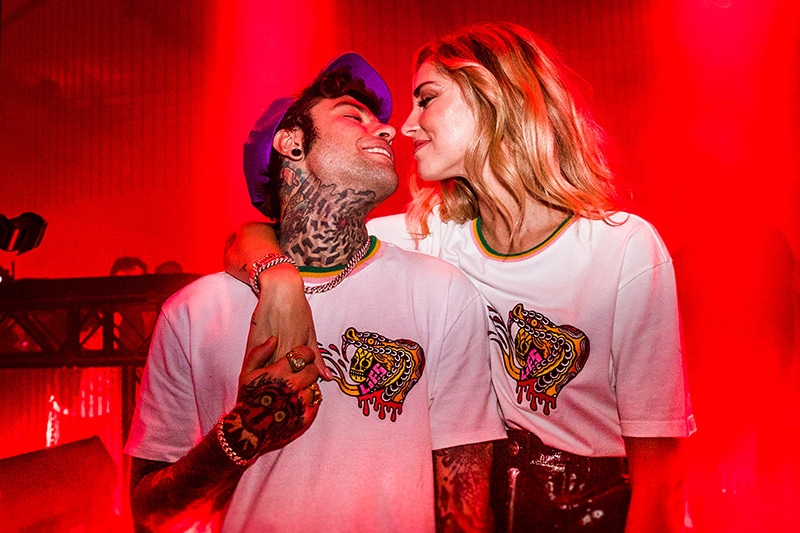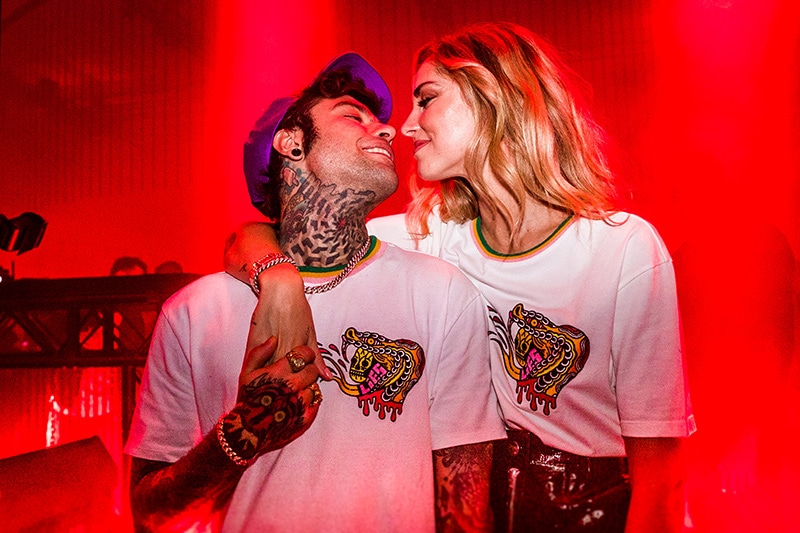 And do you remember when he tattooed you?
Yes, it was at a tattoo convention in Milán, six or seven years ago. And there was a lot of people, I was already famous, not the same as now, but then I had to try to stay relax and not suffering because there were many people looking at me.
What was your first tattoo?
I was thirteen but it's covered now, it was a shitty devil, but I covered it with a monkey face.
And the last one?
He uncovers his legs and appears one of the Martians of Mars Attacks! – It's from the film of Tim Burton, and this is the Duomo, the cathedral of Milan.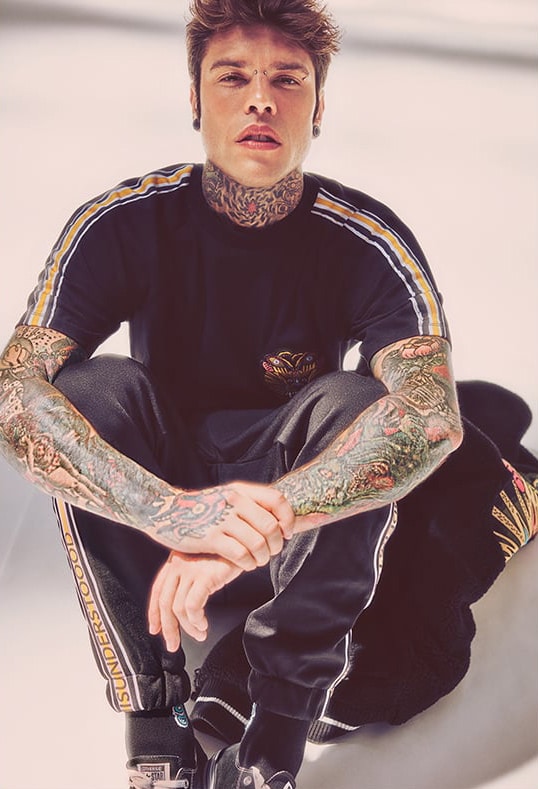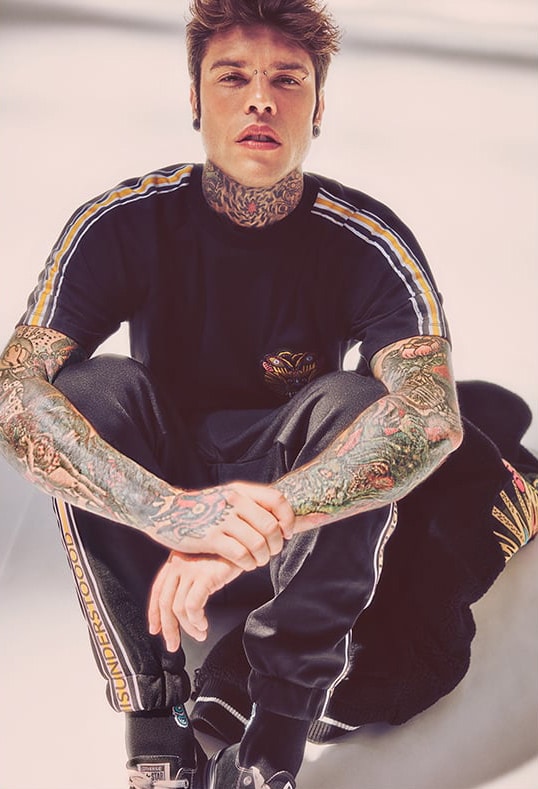 Are you planning the next one?
Actually, I have to finish this one, and I really don't know, but for sure I will cover all my body, not the face, I don't like in the face.
What do you love most about fashion? Do you think it is a form of self-expression?
For me, it's pure hedonism. Exactly the same with tattoos, it's an art that at the same time it's a form of exhibitionism and hedonism. And it's a part of your personality, of who you are.
And regarding personal style, do you plan a lot your outfits or you are spontaneous?
I don't know, it's really difficult to define yourself, it's not easy. Now I'm more focus than in the past, I think. But I'm a little bit bipolar.
You started your career auto-producing your first album. Can you share with our readers these beginnings, because now you are a celebrity in Italy?
I come from the suburbs of Milán, not a good place but neither a hideous place. I had no money to produce my music, I just had five hundred euros, and invested all of that money to produce my album. It was a situation of now or never, it was my last chance to make something in the music industry. Actually, I didn't finish my studies – my mother is not happy of that – so as I was not able to pay the director, I learned by myself how to create a video: Final Cut, AfterEffects…I hated it but I learned it out of necessity. So with a shitty Canon, I recorded my firsts videos. My first album was really against the politics and their social policies and I started to sing at social centers. I grew up in those places, my first huge concert was in the hugest social center in Italy in front of five thousand people, and my parents were in front of the merchandising stand. All the rappers were signing with huge companies like Sony, Universal…but I did a smart choice when everybody was selling, I was giving my music for free, and later, I was selling five times more than the others.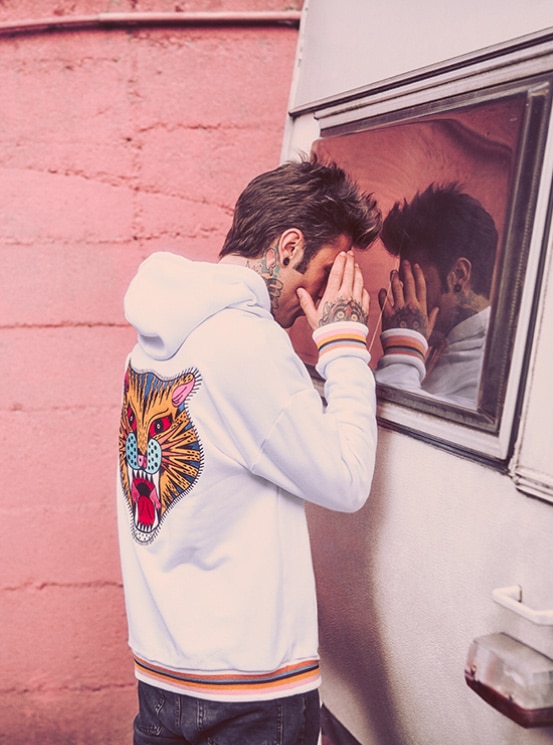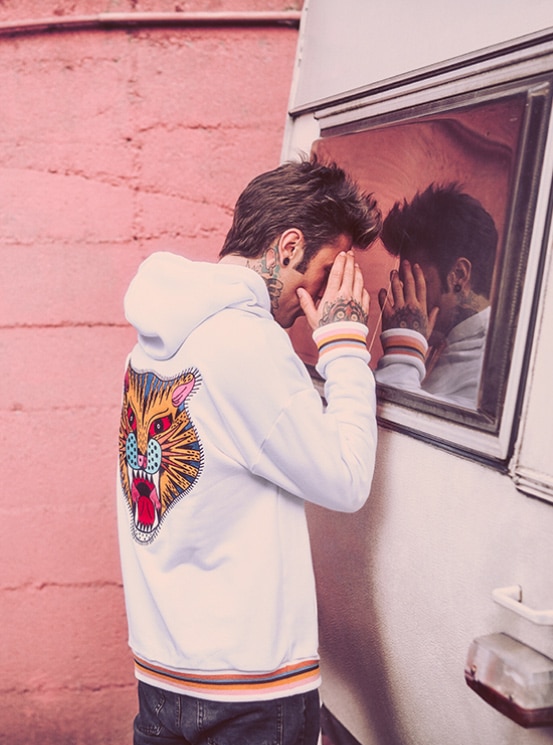 So in that sense, do you think freedom for an artist is important?
Yeah. I fight for this in Italy. I had a lot of trouble with politicians. The first time the Italian parliament used the word "rapper" it was against me because I allegedly committed defamation. The president of the senate sued me for half million of euros for nothing, just because I quoted George Bernard Shaw, I had to go with the book to the courts to read it to him.
What do you think it has been the secret of your success?
"L'ansia", the anxiety.
Is it important the anxiety in order to create?
It's important to live badly to make the good.
You mentioned in an interview, that despite many people think, you and Chiara have many things in common… We both started from nothing. What did you learn from her?
Enjoy more what I have, not to always expect something more, and stop being paranoid, it seems a stupid thing, but it's something really complicated for me…
Images from the #FedezForBershka launch party in Milano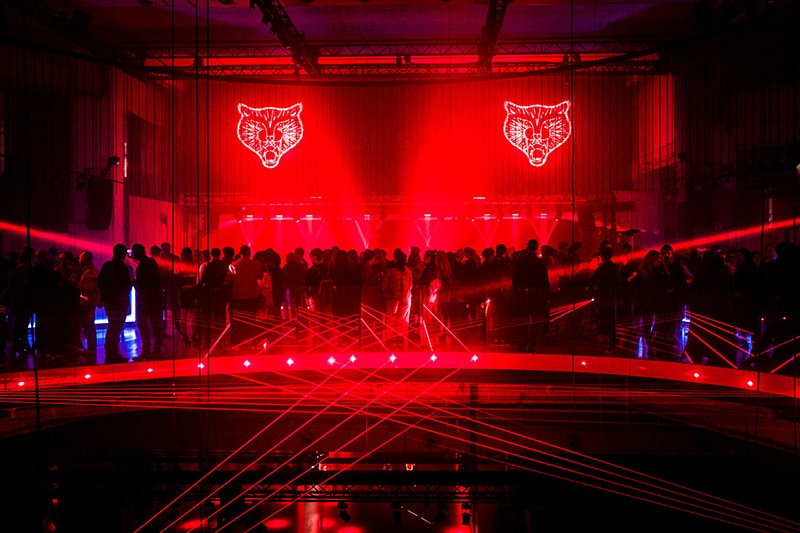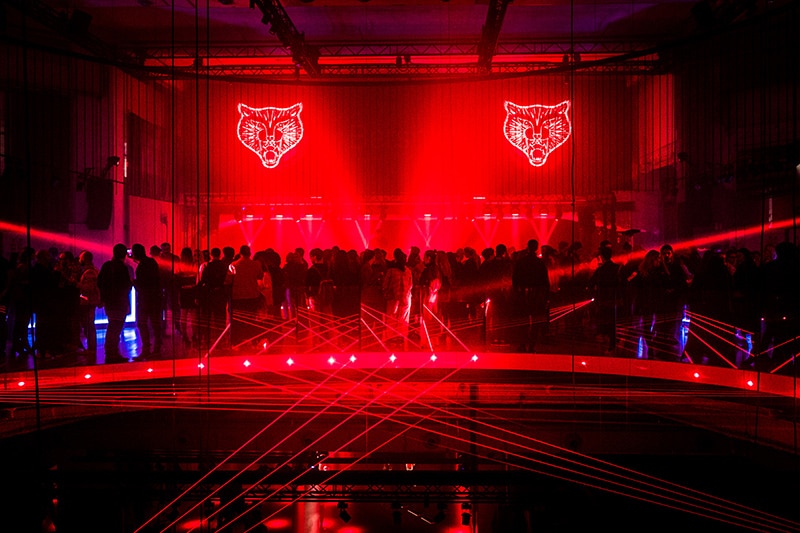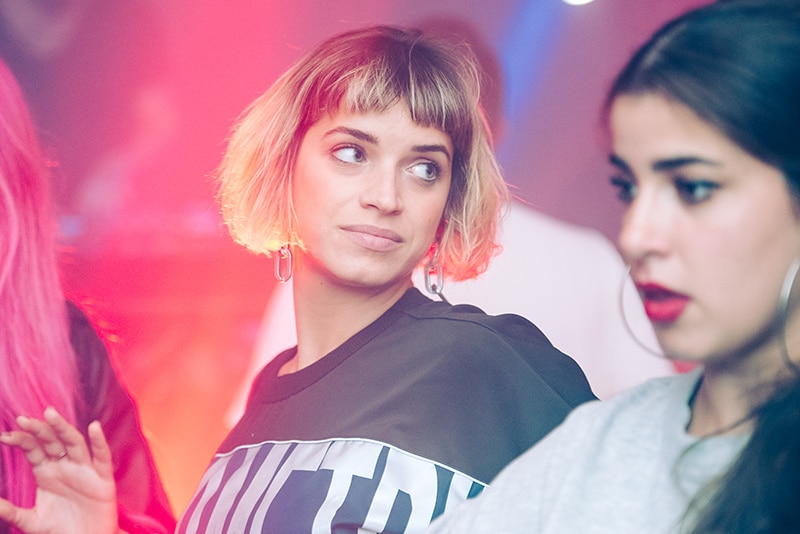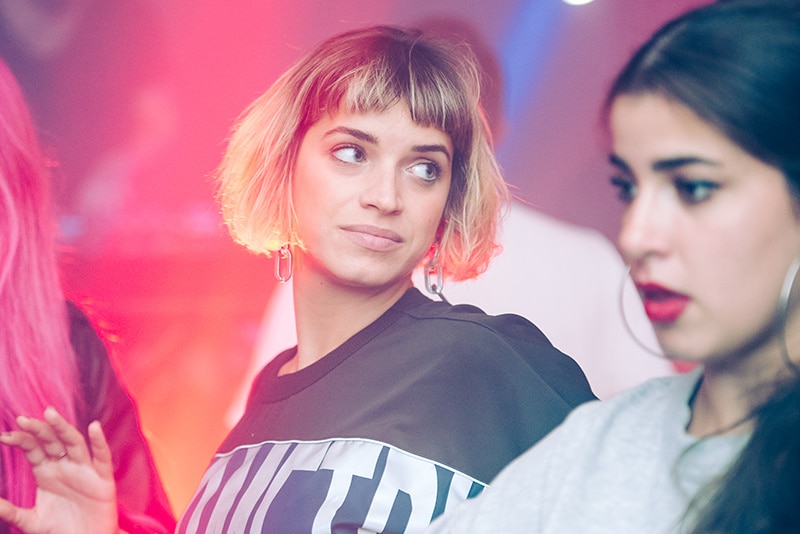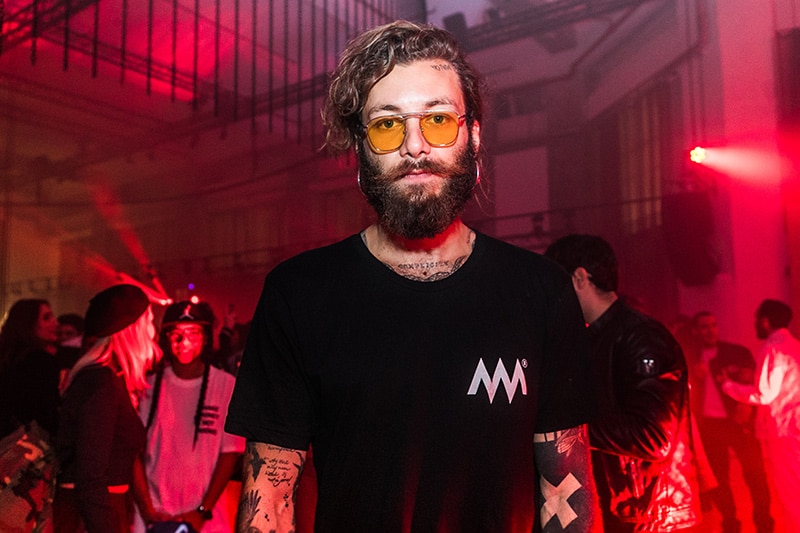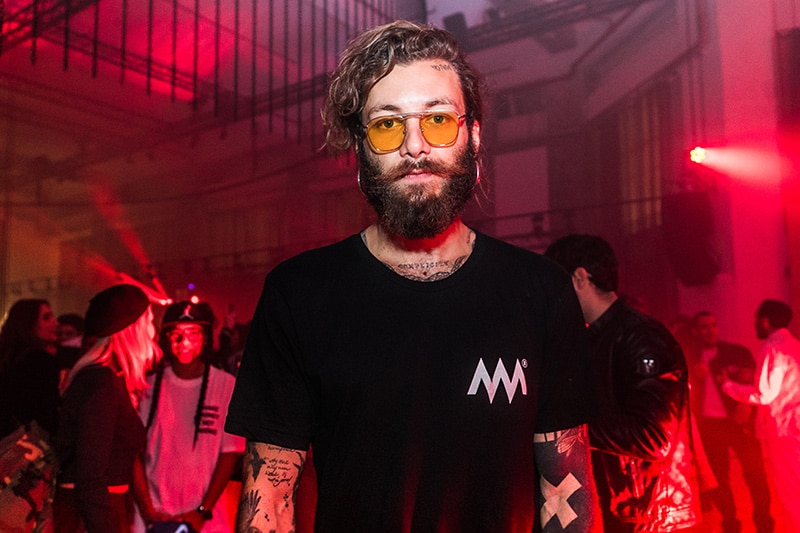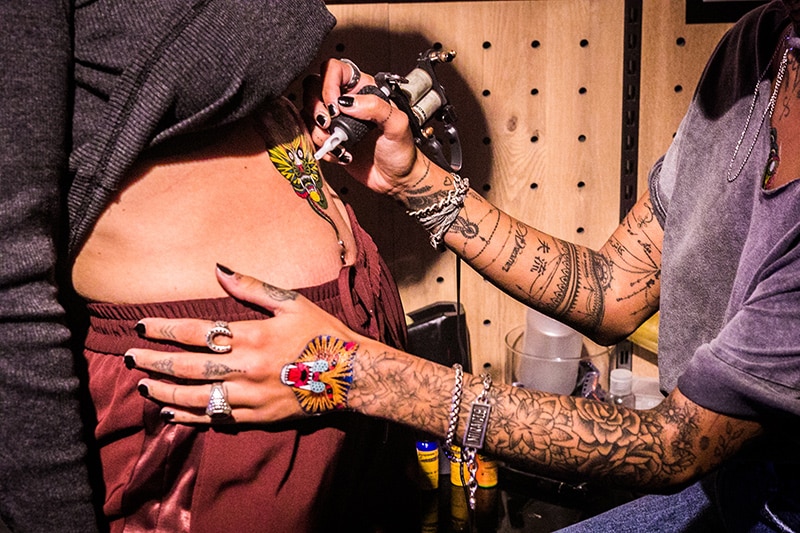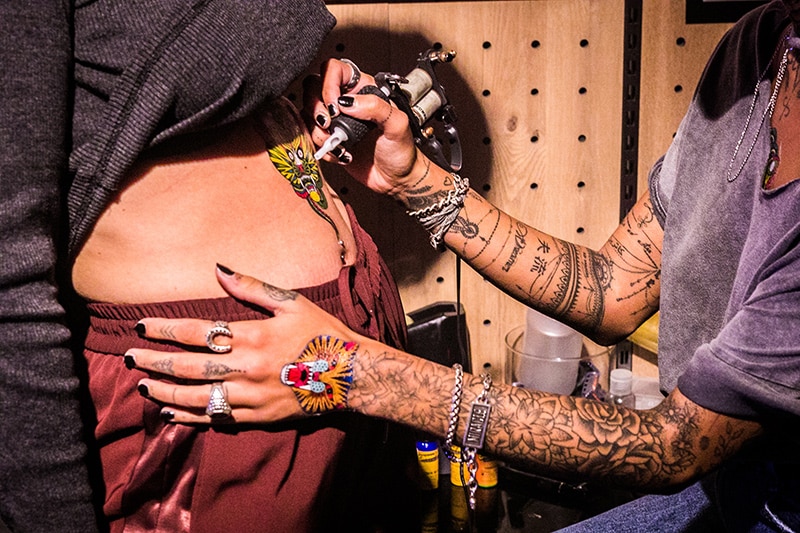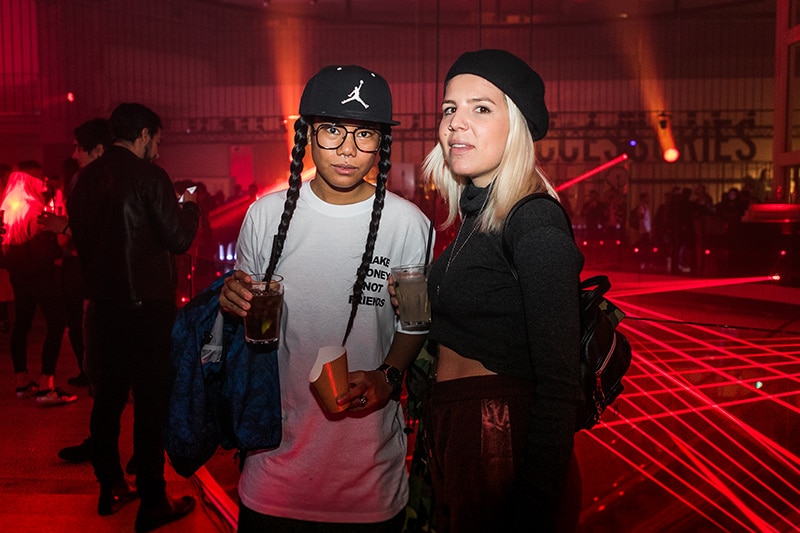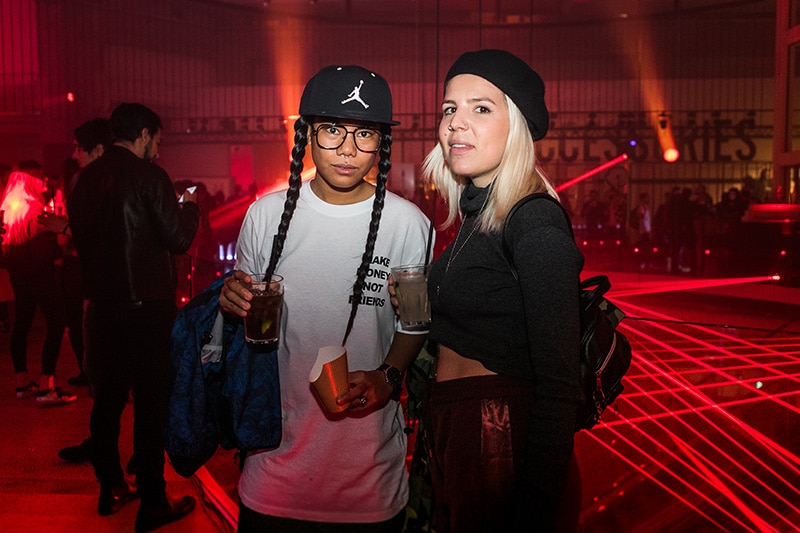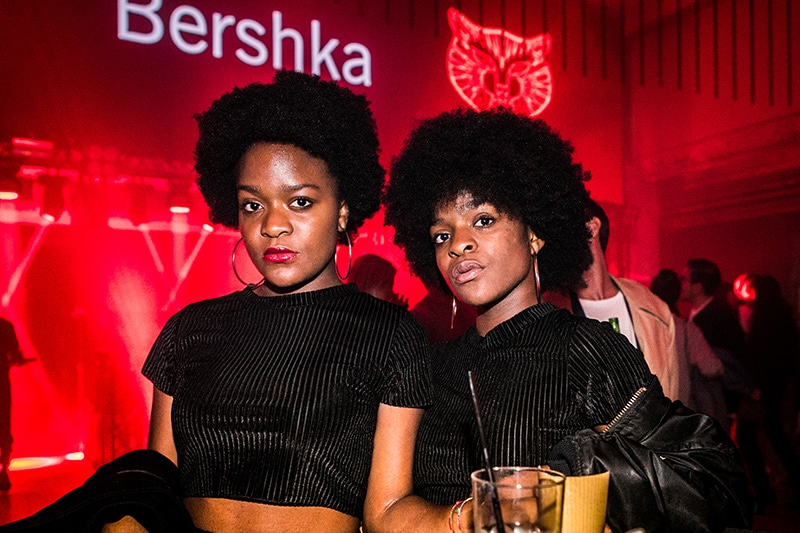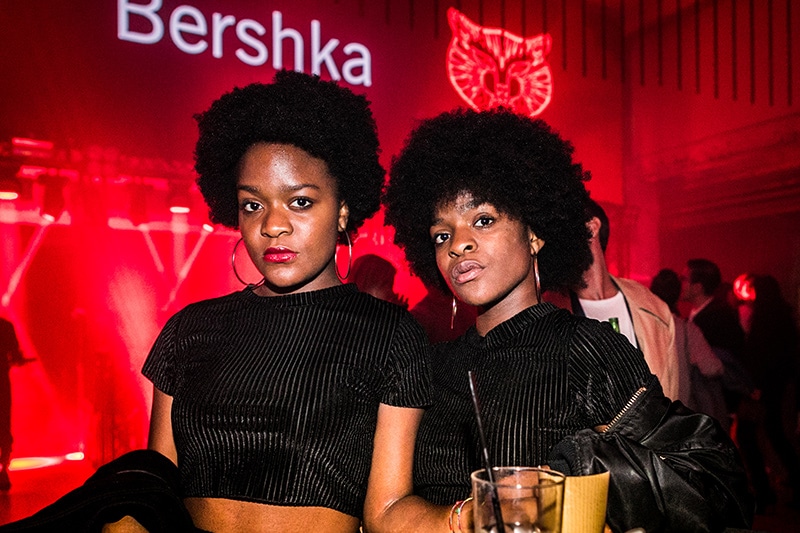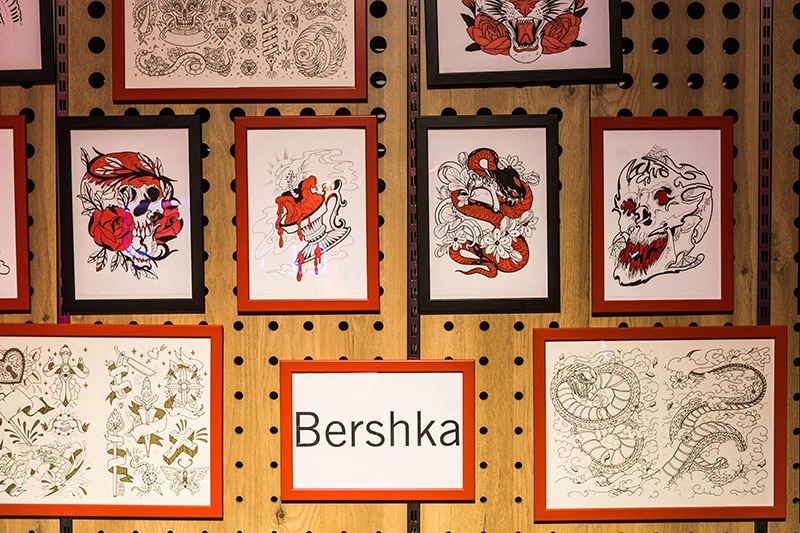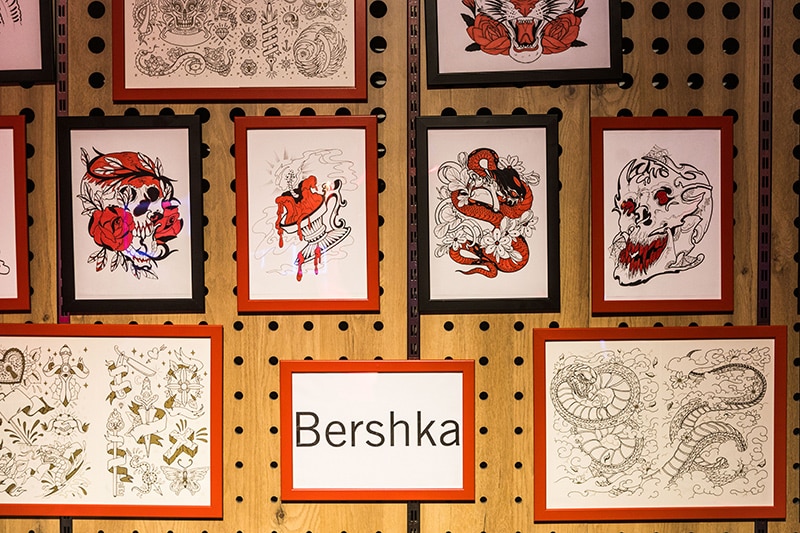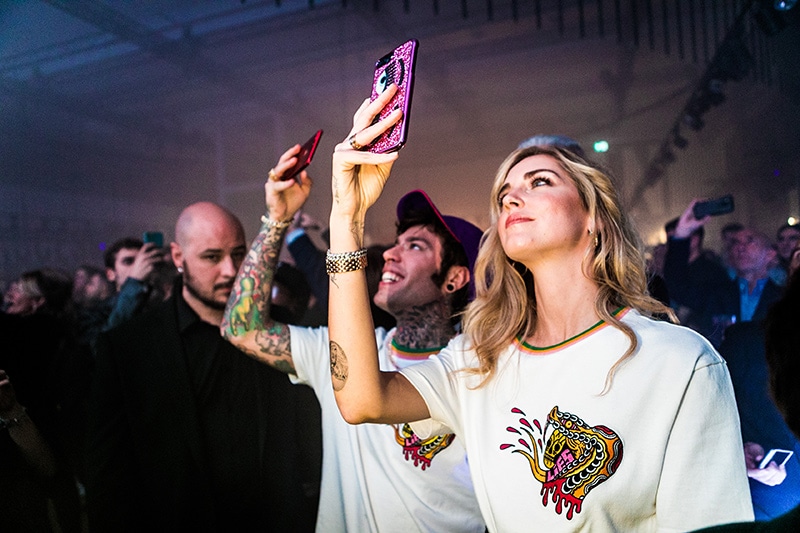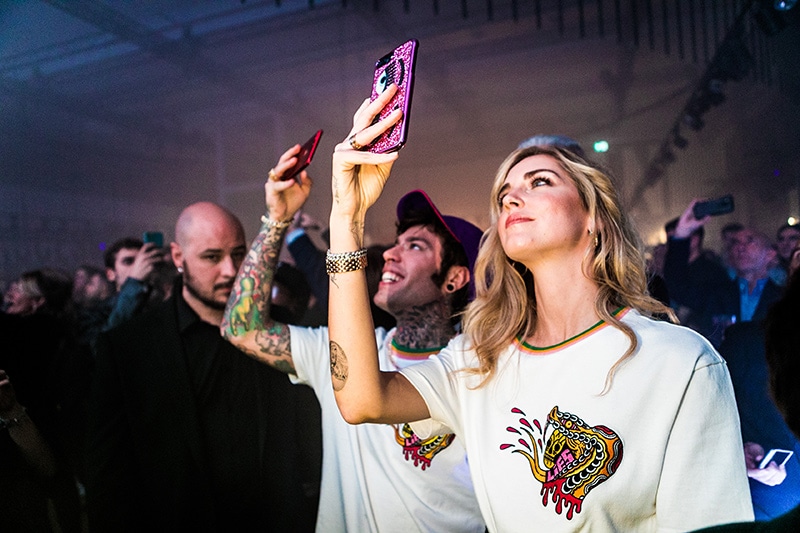 The collection #FedezForBershka is now available in select stores and at Bershka.com