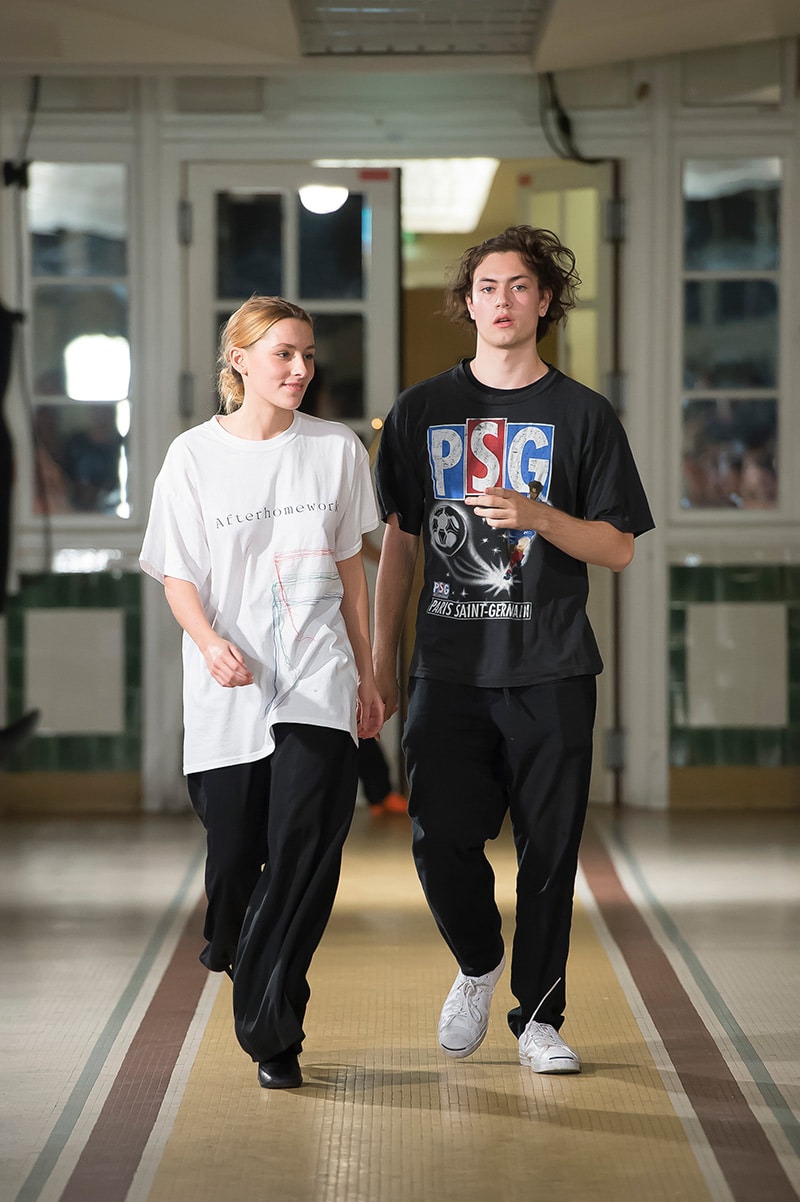 We caught up with Pierre Kaczmarek, one part of the young Parisian duo Afterhomework while unveiling its very first campaign for SS18. Afterhomework's appetite for realness infuses the designs: as they deconstruct fashion codes and create new volumes, Pierre joined with Elena Mottola show that they walk to the beat of their own drum. So how is it starting out in the city where most designers make their final destination on the fashion map?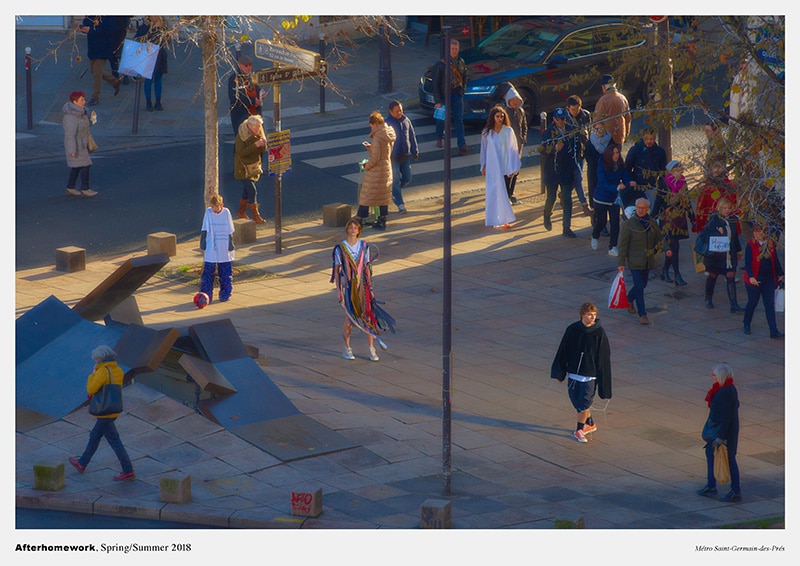 You have been making clothes since you were fifteen having first launched the brand in 2014 at the tender age. Since your first runway show at Paris Fashion Week in 2016, Afterhomework keeps intriguing with their destructured creations. Clothes are more than design. How did you learn the technical aspects of flat pattern and sewing?
Yes, I didn't take any lessons at all, however, it's Elena who had specialized training and who deals with the more technical part.
By eighteen, Afterhomework quickly becomes a creative duo with the arrival of Elena Mottola. What inspired you to launch your own brand while most other teens haven't even started interning yet?
I had older friends who launched their own companies, therefore it motivated me to get started. Elena and I knew nothing when we started, we learned on the job. I have no regrets starting this early, its a strength. We had to do it to evolve faster.
This carefreeness is still part of the brand today.
There are many financial restraints that stop young designers from going solo. Let's address the white elephant! How were you able to buy supplies, find atelier space, produce a show for the collection or even write a business plan?
Yes, it's complicated, you have to be a good manager try to manage what you have at hand. We were lucky to have a small financial contribution from our parents. The business plan came with time, we eventually had to come up with one because after a while it became essential. When we started we didn't even think about it.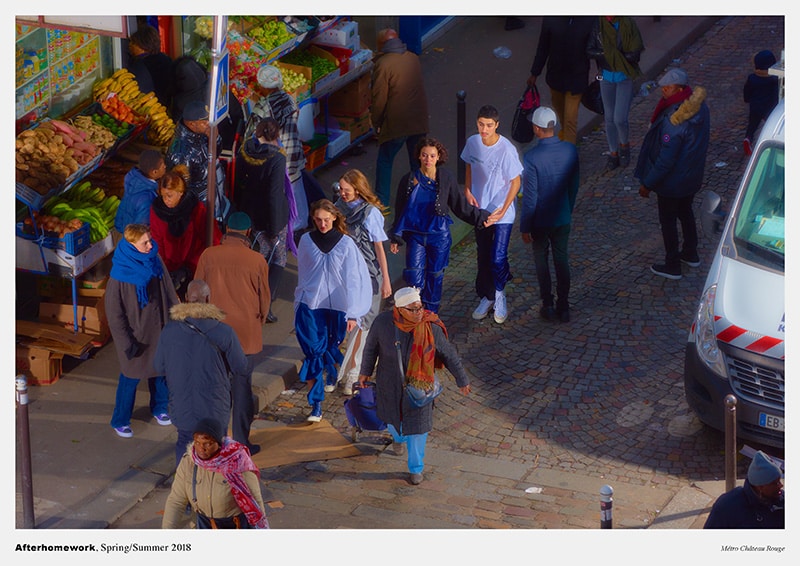 I know it's just not you Pierre, but that Elena plays a huge role. Can you tell us a bit about how you work together and what you both focus on separately for the brand?
We work together as a team. I conceive and design the clothes, Elena adds her personal touch. She is also the one who makes my ideas a reality thanks to her technical background. Thereafter we randomly divide the tasks between the both of us, we are very complementary.
Your new campaign was shot on the busy street corner of Boulevard Saint-Germain, and near metro Censier Daubenton and Chateau Rouge, far from the fashionable Parisian spots we have become used to. Can you please explain the area for all non-Parisians and tell us why you chose it?
Indeed, part of the campaign was shot at Château Rouge. We shot first in a more affluent neighborhood then inside a working-class district. We wanted to show the different atmospheres of the city. We wanted to see how people wearing our brand would be able to blend in different places of the city.
What artistic references can we find in this collection?
There are really no artistic references in this collection. We built on the momentum of last winter's collection. We experimented, tried to work with colors we recovered from the pictorial grids of Lamborghini cars. We are inspired by what we see, everyday life but no themes or references in particular and that's what the campaign shows is our fashion incorporated in what we see from above. We continue to work and that's what will help us find what we are really looking for.
What are you currently listening to in your atelier?
We listen to everything but especially Hip Hop. French rap is really in tune with our times, I think they create from what they go through in their daily lives, do or would like to do. A bit like us except we convey it in clothes, not words.
Americans are obsessed with the French at the epitome of chic. Yet your collection is genderless and has always had some workwear elements. In many ways, Afterhomework represents a new generation. What does chic mean to you today?
We do not have a particular gender for us, although some of our pieces are sometimes clearly gender-oriented.
I believe that being chic today is when the clothes we wear provides us something, makes us comfortable in order to really assert ourselves and be ourselves. A person is chic when they feel the clothes bring them something and allows them to be who they are.
Finally, where can we find some of your pieces for our own wardrobe and do you have any upcoming projects/collaborations planned?
We have several collaborations in progress, you will see some in the FW18 to come and are currently updating the stockists on our site!