It's been three years this month since the iconic colette store closed its doors in Paris. After a series of previews and pop-ups in London, New York, Paris, and Tokyo as well as a series of collaborations with sacai, doublet, Kith, Off-White, Swatch; we now have the official launch date of the documentary "colette mon amour" for 20th December 2020.
"colette mon amour", co-produced by Highsnobiety, La Pac, and Eliane Lawson-Body, and directed by Hugues Lawson-Body, also features exclusive interviews with leading industry figures such as Emmanuel Perrotin, Pharrell Williams, Virgil Abloh, Kanye West, Kaws, and more. Each shared their memories of the concept shop and its effect on the fashion industry and youth culture.
colette co-founder Sarah Andelman has forever left her mark on fashion and retail. Before colette, you would rarely see the streetwear-luxury fusion in Paris, in fact, you could be denied entry at many clubs for wearing trainers. One quote from colette mon amour "Internet before the internet", rings true in some many ways. It was indeed a personal space for many, for me, it was my librairie. 2020 has been a year of reflection, and we caught up with Sarah to look back and look forward!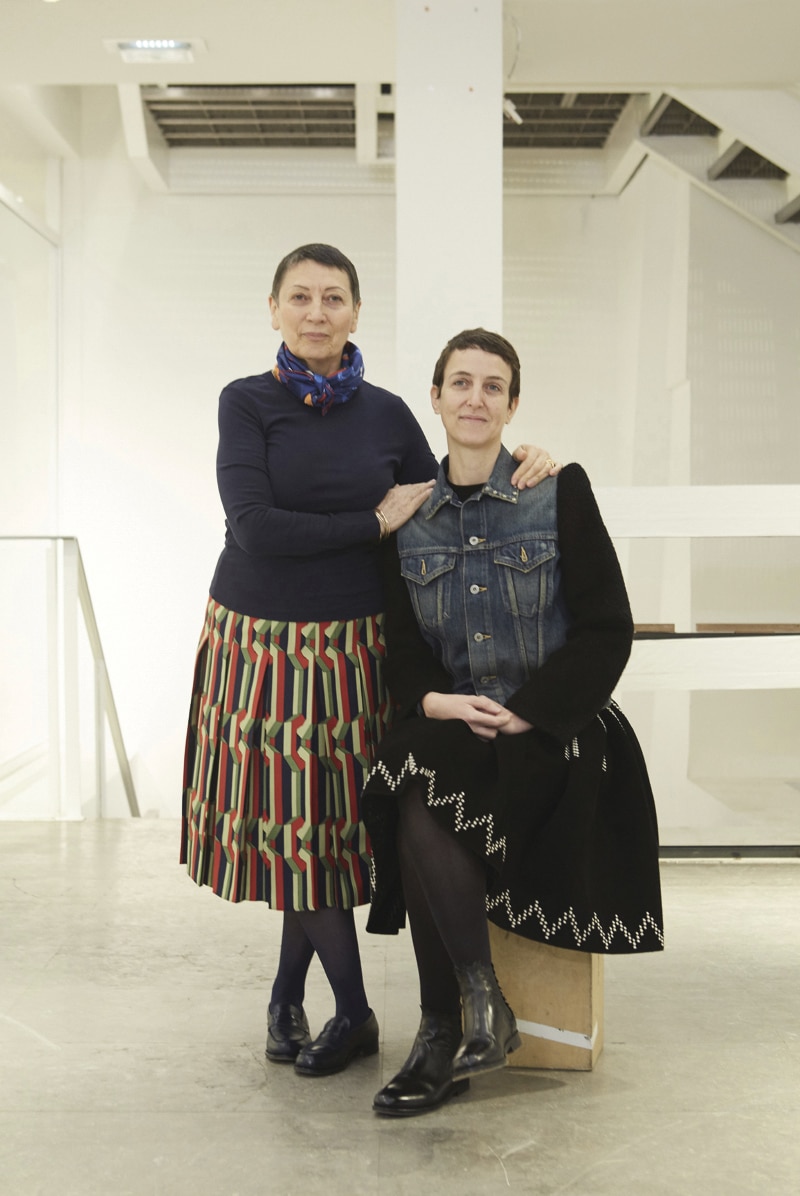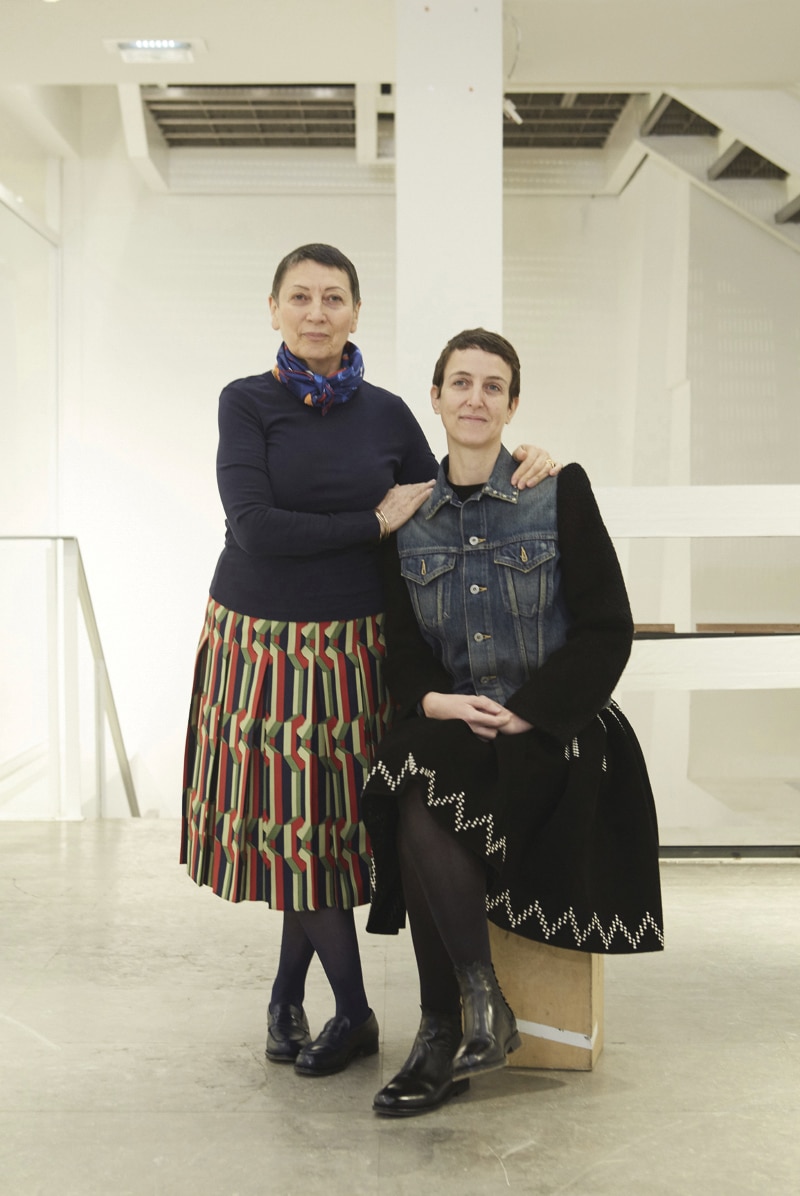 Since the opening of colette to Just an Idea, so much has happened in the world. From the growth of e-commerce, the environmental cost of fashion has been highlighted, and with Covid19 we really don't know which independent businesses will survive. I may be mistaken, but having watched "colette mon amour", I feel that your work is community-driven, whether it is fostering a relationship with a designer or artist, to sharing these ideas with a wider community. How do you feel your work has evolved in the past few years?
Well, I'm always curious about everything and mostly connecting people together so you're right, there's a sense of community, bringing together creativity and authenticity. 
When I first went to colette in the late 90s, it felt like a physical manifestation of the French Touch. While the store brought in people from all backgrounds, it's legendary with two generations, the X and Millennials. The Gen Z only got a few years of it. I'm curious how you feel about society and in particular Gen Z at the moment?
To be honest, I feel sad for this generation because I think there's a lot of frustration right now. That said, I also feel excited because I know something positive will come out of this frustration!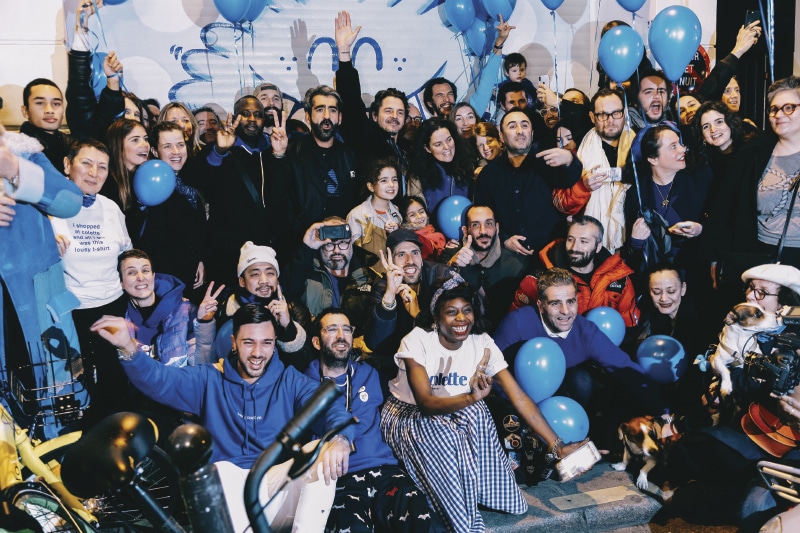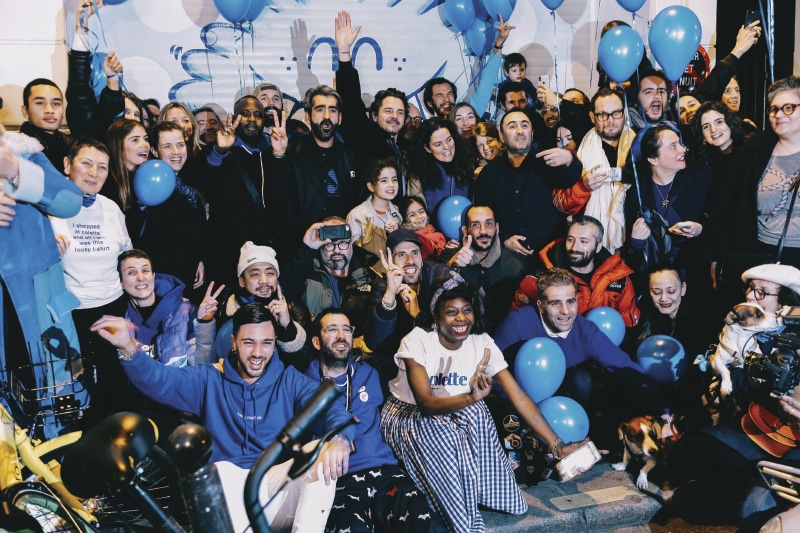 In "colette mon amour", it seems that a lot of the team were with colette for more than a decade, and some since the beginning. Do you still keep in touch with them? 
Yes, a lot of people from the team who worked at colette, with my mum, from Day 1 to the last one.  Actually, they even worked with her previously, in her wholesale business called Polo. It's the case for Eugenio, our accountant, who's still working with us right now; Marco, who was taking care of the water-bar, now has opened his own restaurant Mar'co on rue de la Sourdière; or Stéphane from the stock. Of course, I'm still in touch with Sandrine, Luis, Sebastien my assistant, and I'm happy to regularly see some other staff members who are working at Saint Laurent now.
Who's idea was "colette mon amour"?
It's Hugues Lawson-Body's idea. He contacted me back in July 2017, just a few days after we announced our intention to close in December. I don't think he knew exactly what he was going to do with it, but he wanted to come to record our last months, and he filmed a lot of the shop, the staff, our clients, our partners. 
Making a film is a very different type of creative process, how did you find the experience? Were you part of the filmmaking process, or was it one big surprise at the end?
Hugues and Eliane showed us, my mum and I, the first edit, and we were amazed! We realized it was a great place, and atmosphere, full of memories which has disappeared (at least the physical space). So I would say we didn't participate at all in the filmmaking during the shooting, but after, maybe a little.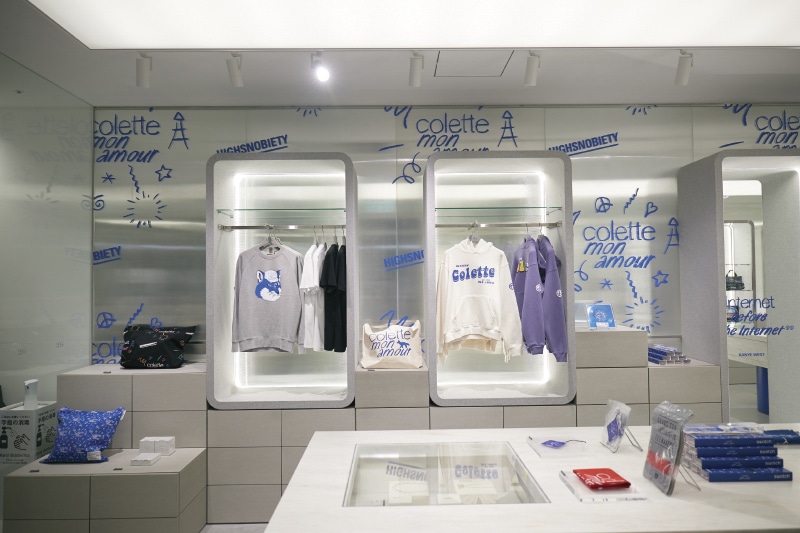 Have you identified what sparks your interest? Is there a certain element of curiosity or surprise? 
I suppose it's a good object to understand the energy of the place, and I have to say there's a new look after everything that happened in 2020, it seems the shop existed ages ago, really another time… I'm touched by the diversity of our team, which was so natural that we didn't even realize it while working together. 
What surprised you the most during the 20 years at colette? What did you learn?
I guess that "everything was possible", it was just a question of work and persistence. I'm surprised we never got bored, every day there was a new challenge for a new window, a new exhibition, a new collaboration while trying to never repeat ourselves.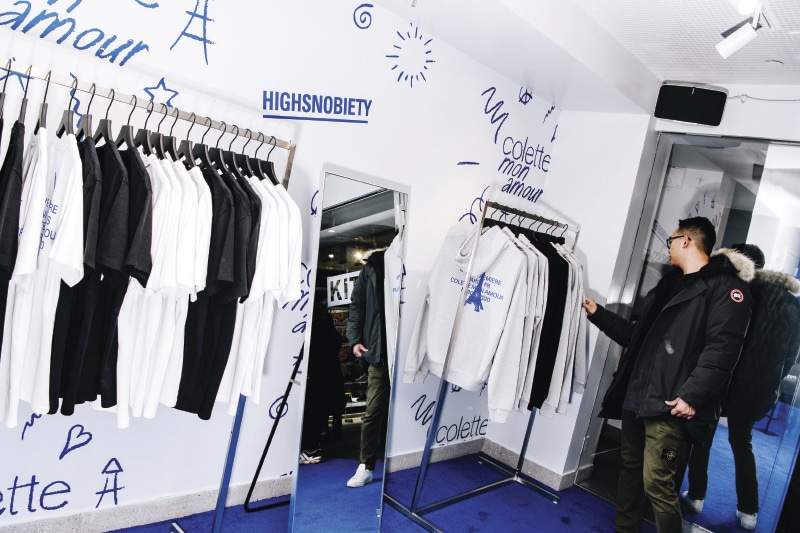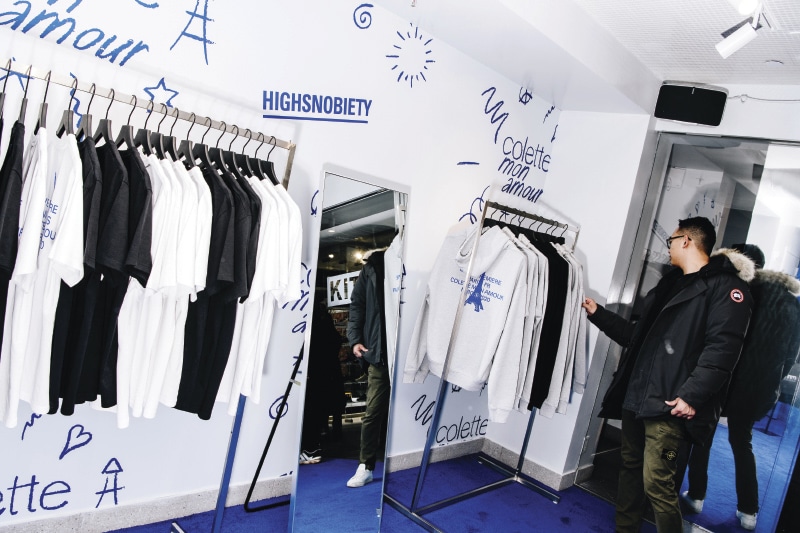 I clearly remember the film's party with colette and Highsnobiety at Maison Kitsune earlier in the year. It was the last time I went out, and the last time I saw many friends. What event is has been most memorable to you?
I agree we have been very lucky to be able to do the screenings in NYC, London, Paris, and Tokyo. It was particularly fun in NYC to see all the artists we worked with together: Kaws, Darcel, Kevin Lyons, Futura 2000, Jeremyville, etc… 
Among the colette years events, I have great memories of our trip to Gent's Culture Club when we had our own Thalys train, and our 15th and 20th Anniversary celebrations, like The Beach by Snarkitecture we brought at Musée des Arts Decoratifs.  
Many of us dream, but you have ideas that become reality. When do you know which ideas are worth pursuing and do you ever share ideas hoping that others will make it their reality?
I don't ask myself too many questions, I just try to make it happen…  
What would you like the legacy of colette to be?
Love wins! 
And finally, is 293c Pantone your favourite colour?
Why not?!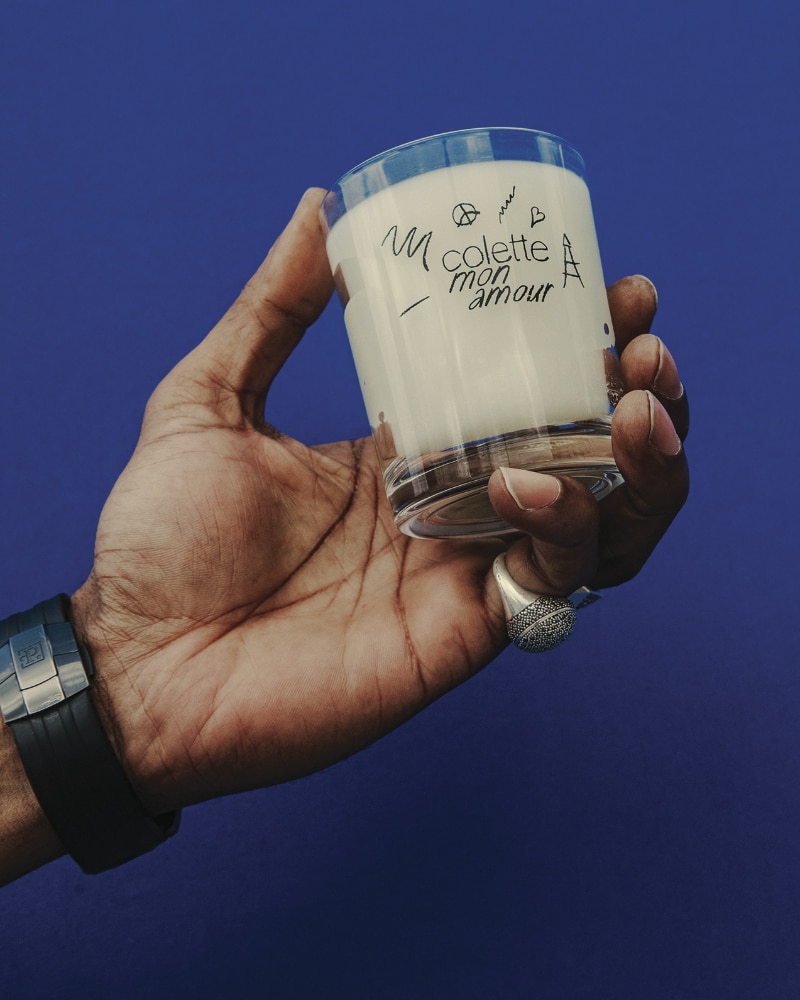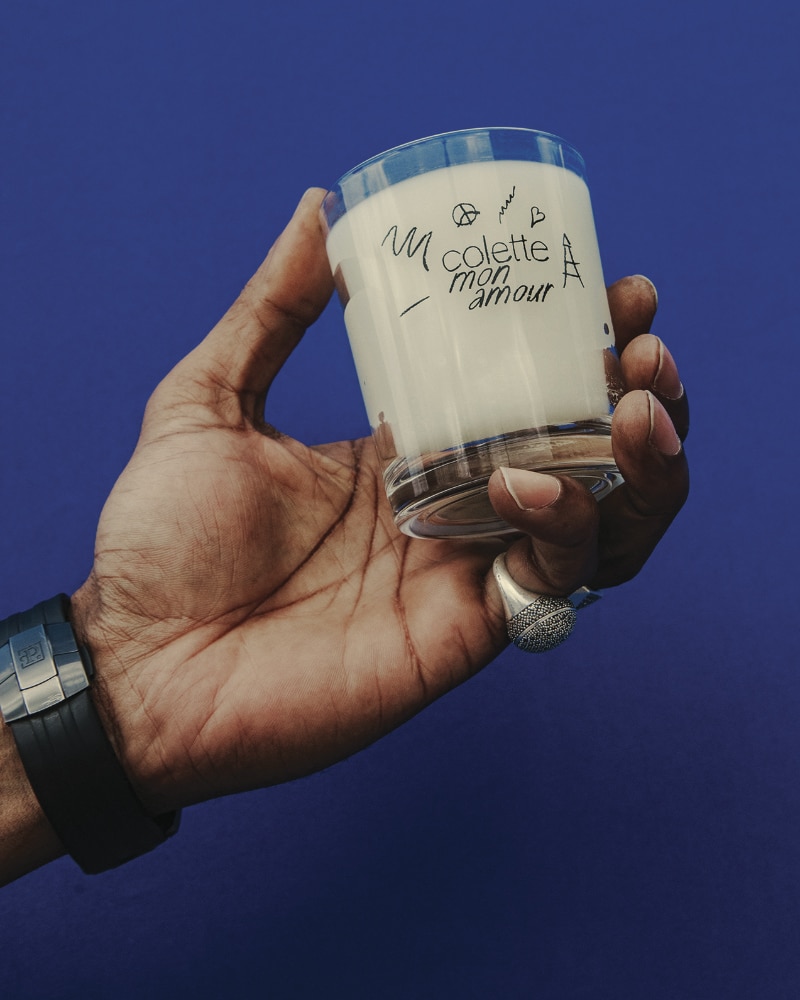 The latest colette drops leading up to the film launch will include collaborations with Thom Browne, Saint Laurent, LEGO, Mattel, Soulland x Snoopy, Bamford, L / Uniform, and Officine Universelle Buly from December 14 on Highsnobiety Shop.
Photography Credits Top to Bottom: Colette Roussaux and Sarah Andelman portrait by Hugues Lawson-Body; Closing night at colette by Karl Hab; colette x Maison Kitsuné Tokyo pop-up by Lena Jay; HS with Kith by Westervelt; HS x Colette exclusive candle photo: Luca Christiansen