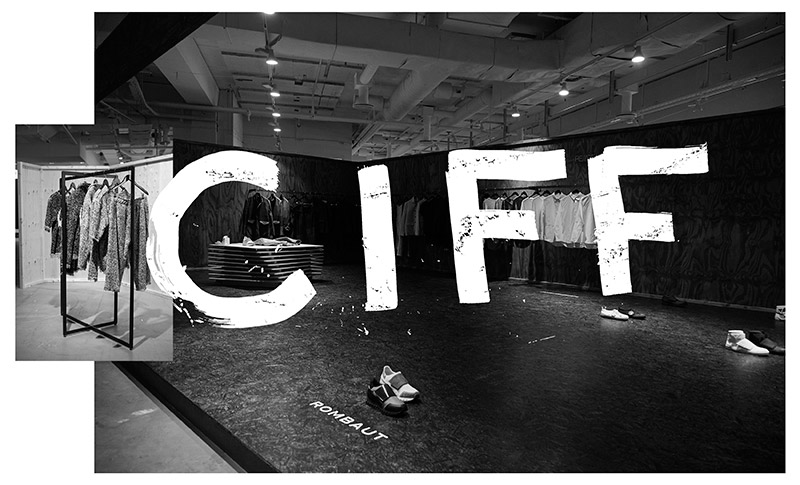 Last week we were invited to Copenhagen to see one of the biggest tradeshows in Europe, CIFF and CIFF RAVEN. The fair was successfully completed in a spectacular sunny setting in beautiful Copenhagen, and the feedback from buyers, press and exhibitors has been positive all around.
After a thorough review of the visitor numbers, CIFF announced a positive result of an 8% increase in unique visitors compared to last year. This is significant considering the SS16 fair ran 3 days, compared to the previous 4 days last year.
This growth has resulted in 74% increase in international visitors. Most notably there were 3 times more buyers from Japan, 77% more buyers from Germany and 54% more buyers from the UK attending CIFF this season, compared to last year.
Whilst CIFF has rapidly increased the number of international visitors, there has also been a 22% increase of Scandinavian visitors. This figure comes mostly from an increased attendance from Sweden and Norway.
"This is exactly what we aimed for, by moving the dates and shortening the length of the fair we were able to attract a higher number of international visitors. Contrary to peoples fear that this would hurt the numbers of Scandinavian buyers we have not only maintained our strong Scandinavian visitor base, but actually increased the number of these buyers. These buyers are coming from stores with the biggest buying power and who represent the future of the Scandinavian fashion industry. How have we managed this? Because we focus first and foremost on business, on being professional and delivering the most innovative and elevated fair possible. It's only with this mindset and our global community that we can ensure constant growth." – Kristian W. Andersen, Fashion and Design Director, CIFF
The SS16 fair was no less than CIFF's 45th edition showcasing the most relevant & current brands at the moment. Proving once again CIFF's ability to innovate and elevate. An observation, which was made by many of the high profile buyers, press and brands at the fair, who also highlight CIFF's organization, brand portfolio, build-up, atmosphere, execution and more.
"CIFF has managed to mix new local talents with the heavier international established brands, which I think is rare in fairs around today." – Patrik Sjöblad, Head buyer of Menswear at Høyer Egertorget (NO)
"As the hub of Scandinavia, CIFF is an important show for us to find a unique selection of domestic and international brands."– Kyle Stewart, Co-Founder at Goodhood (UK)
"Rainbowwave's experience at CIFF has been wonderfully positive.This was a super opportunity to gain brand awareness of our showroom offer as well as gauging retail tends. Many Danish buyers were gravitating towards our Jewellery offer and we are delighted with confirmed orders. Overall aesthetically the show looked great, naturally attracting an elevated buyers footfall."- Shaz Tabrizi, Casual Contemporary Sales Director at Rainbowwave (UK)
"The fair is beautifully executed and has the absolute best selection of curated brands we've seen at any fair in the world."- Billy Dill, Creative Director at BRANDBLACK (US)
"A completely inviting creative experience. Finally there is a place for talent to flourish and be appreciated by an international and domestic audience."- Willy Chavarria, Founder and Designer (US)
"I attended CIFF again this year and thought it was brilliant. The new location brought it together with the other CIFF Showrooms, meaning it was a lot easier for the buyers and press to cover a wider range. They have clearly thought very carefully about which brands belong in each area, and Raven was cutting edge and really interesting.
The organization was perfect from check in and out, through to information there, great food, and areas for VIP and press. The atmosphere it generated was really positive, with the brands keen to network and explain their products, buyers and press really engaged.
Overall, it was one of the better fashion events in my year, so I would definitely recommend it for new or established labels, as well as press and buyers." – Adriano Batista, Editor-in-Chief at Fucking Young!
"CIFF is less high pressure than other fairs, it's more about meeting the designers getting to know the design DNA of the labels via the guys that did the designing, hanging out and making connections because you like each other, it's a place as journalist I go to be educated and come back home with a bunch of story ideas ready to roll." – Daryoush Haj-Najafi, Senior Editor at Complex