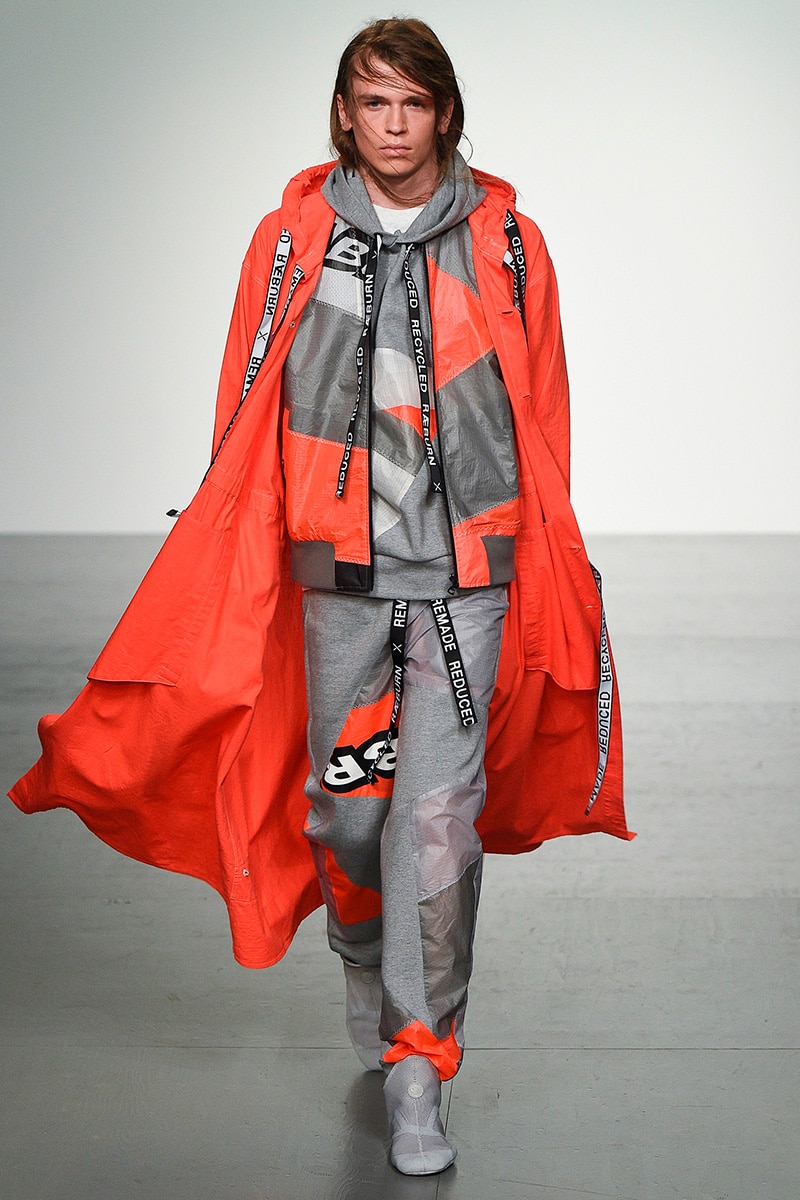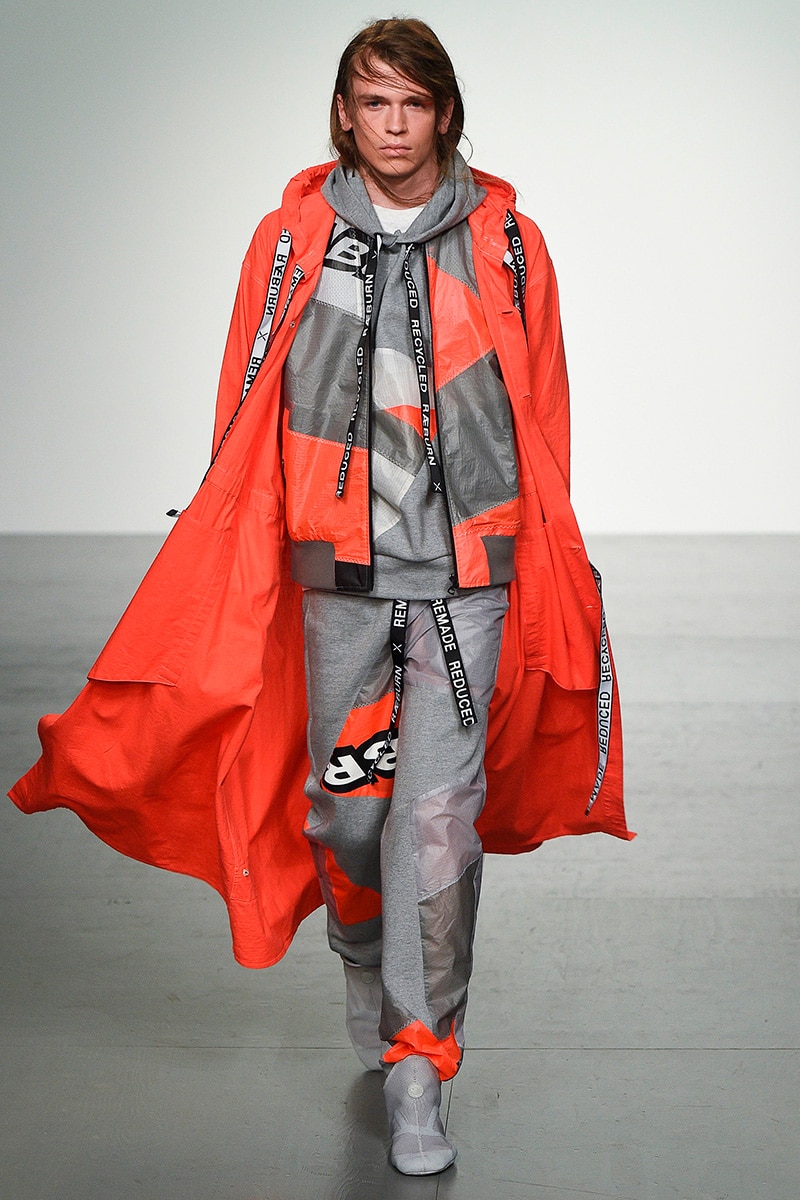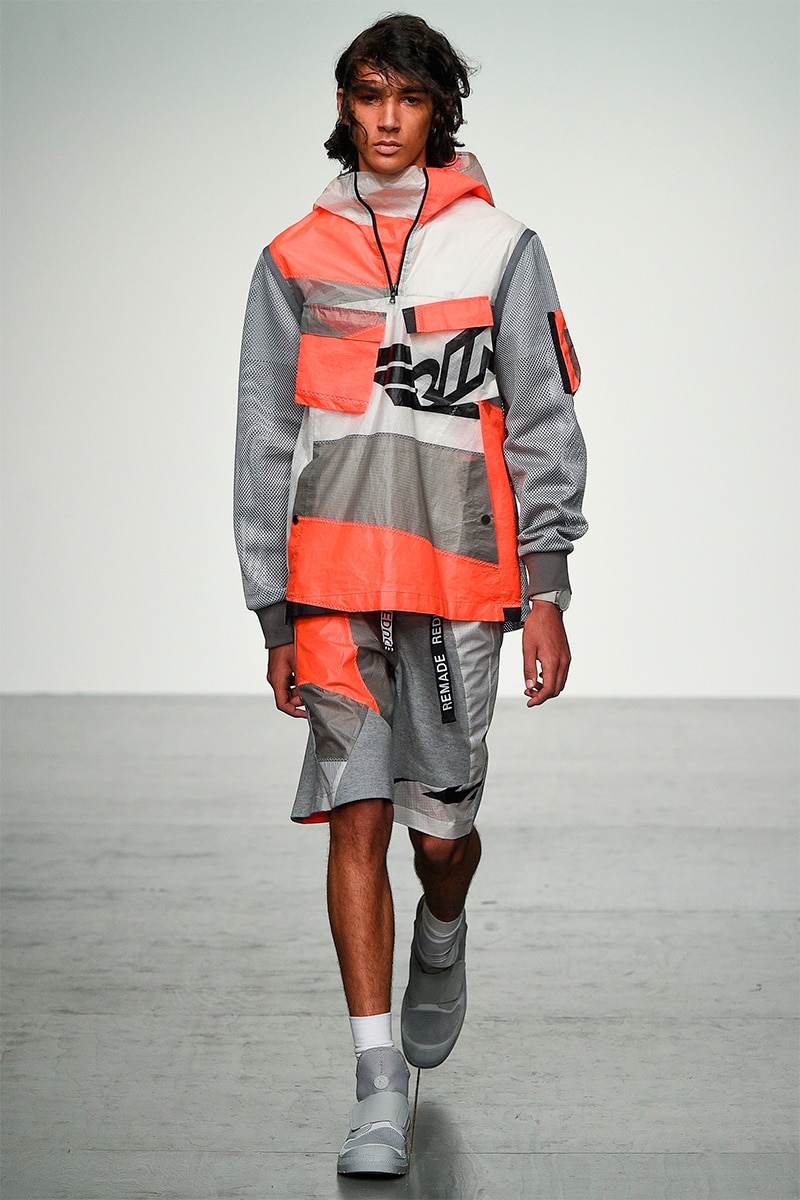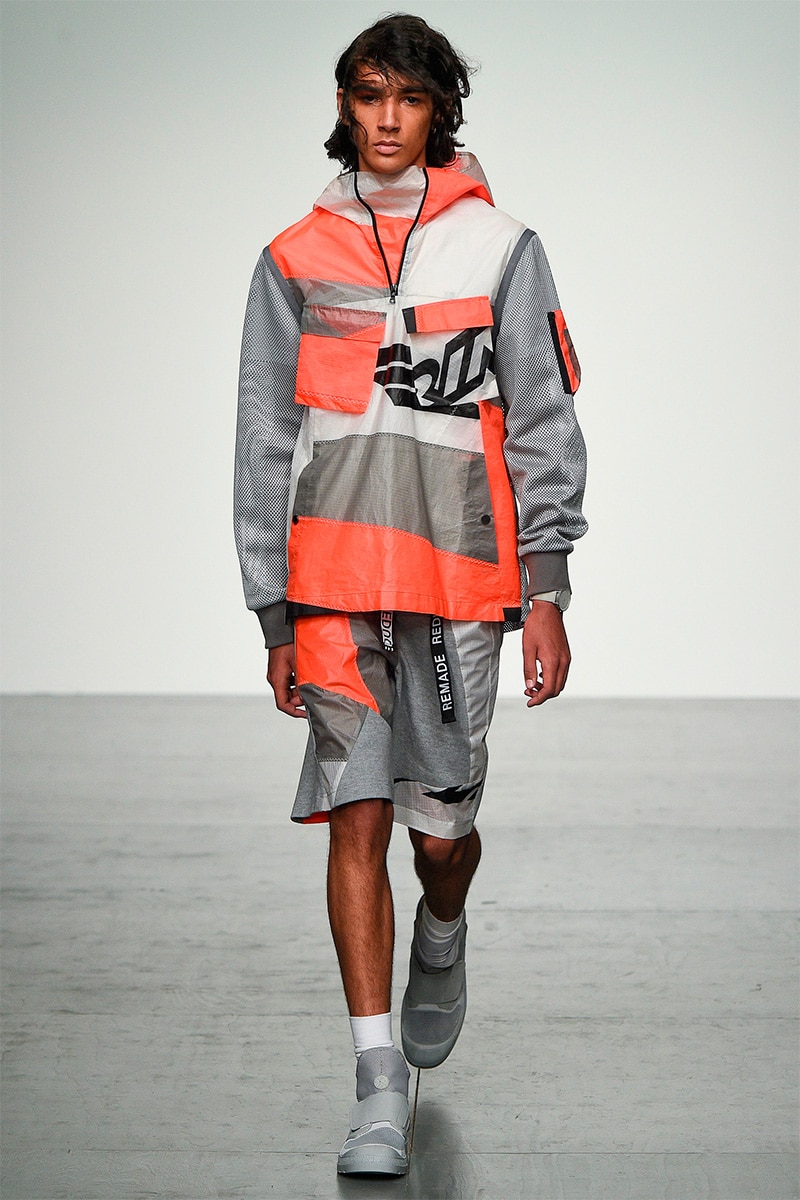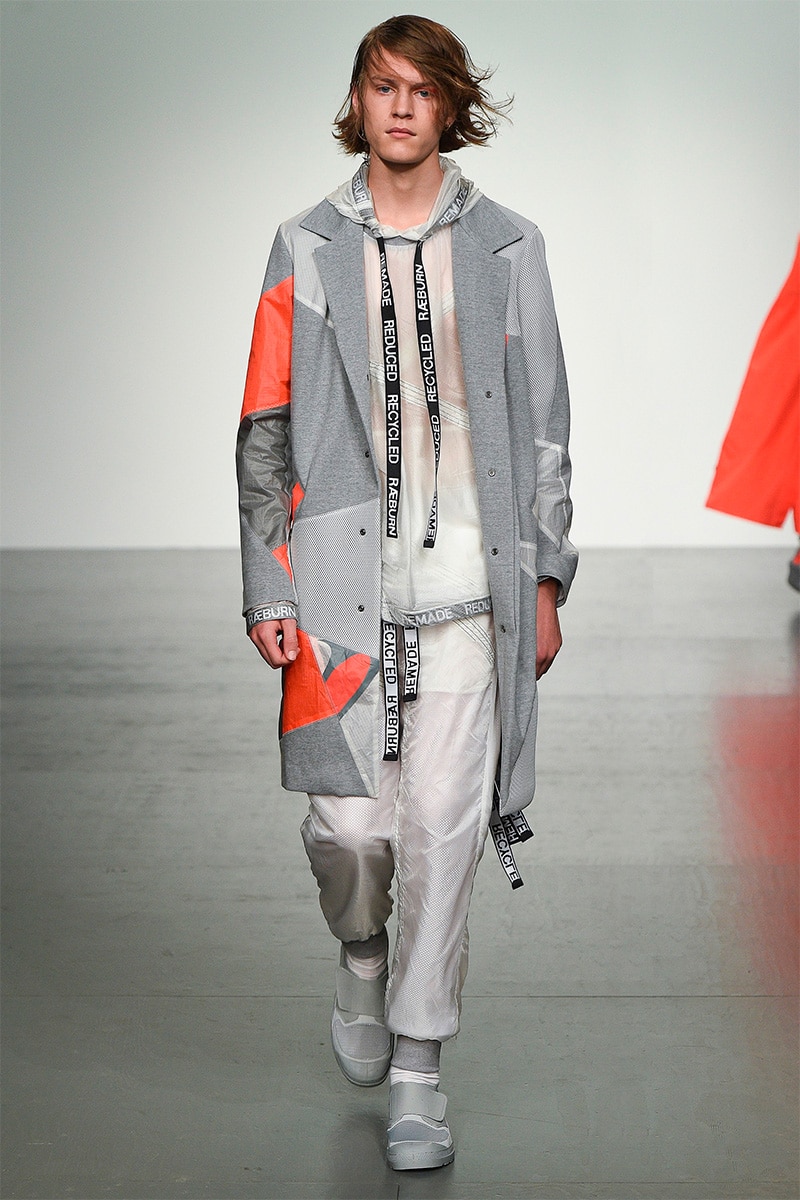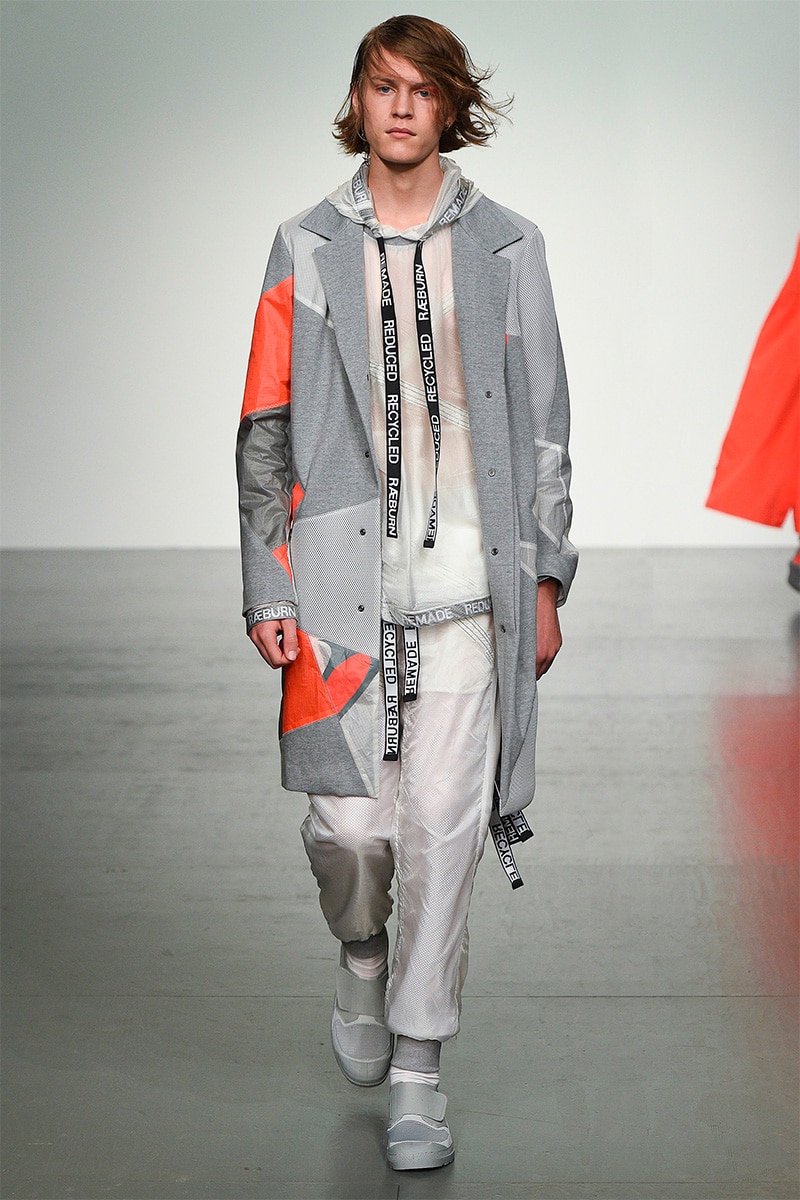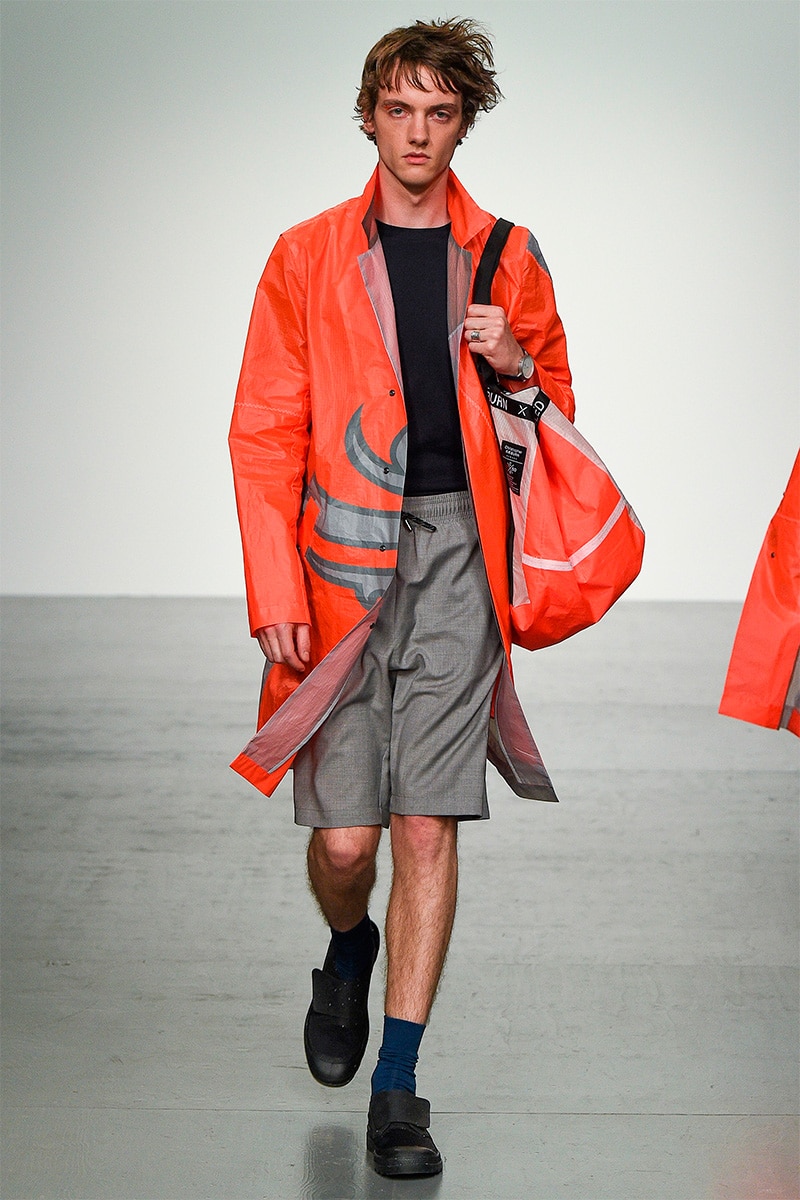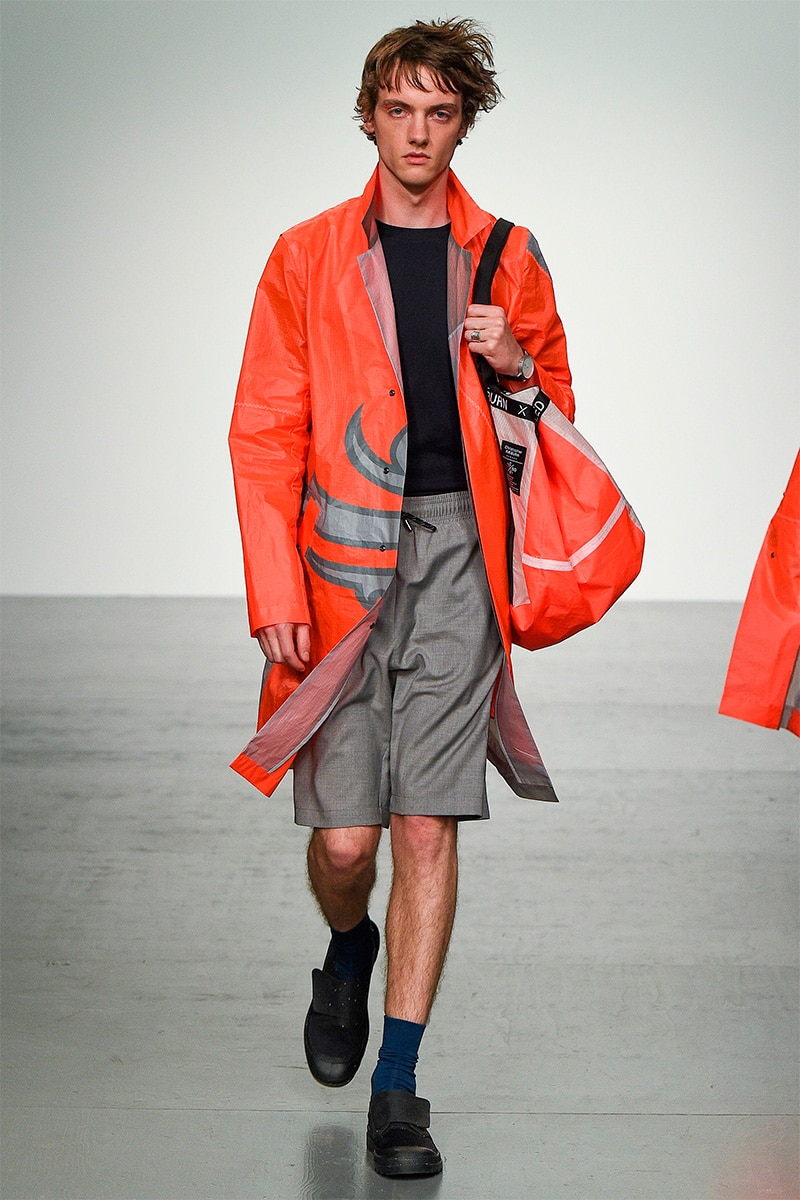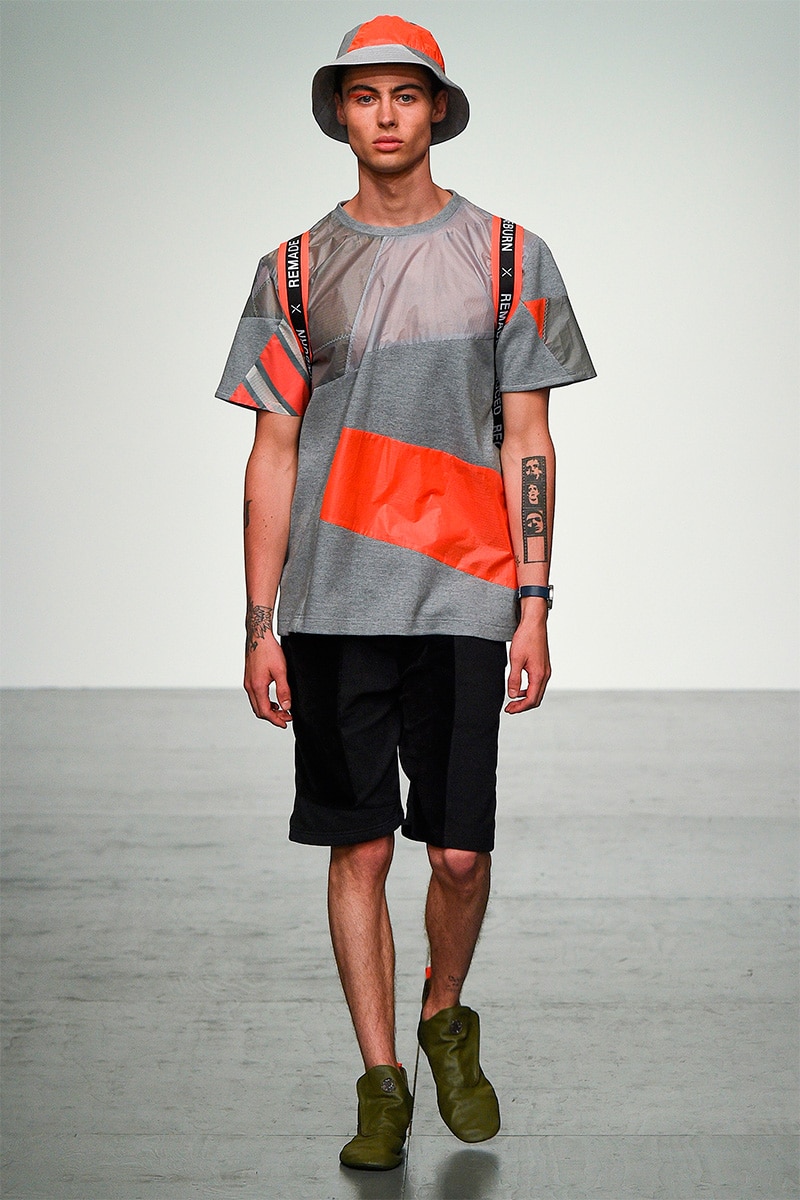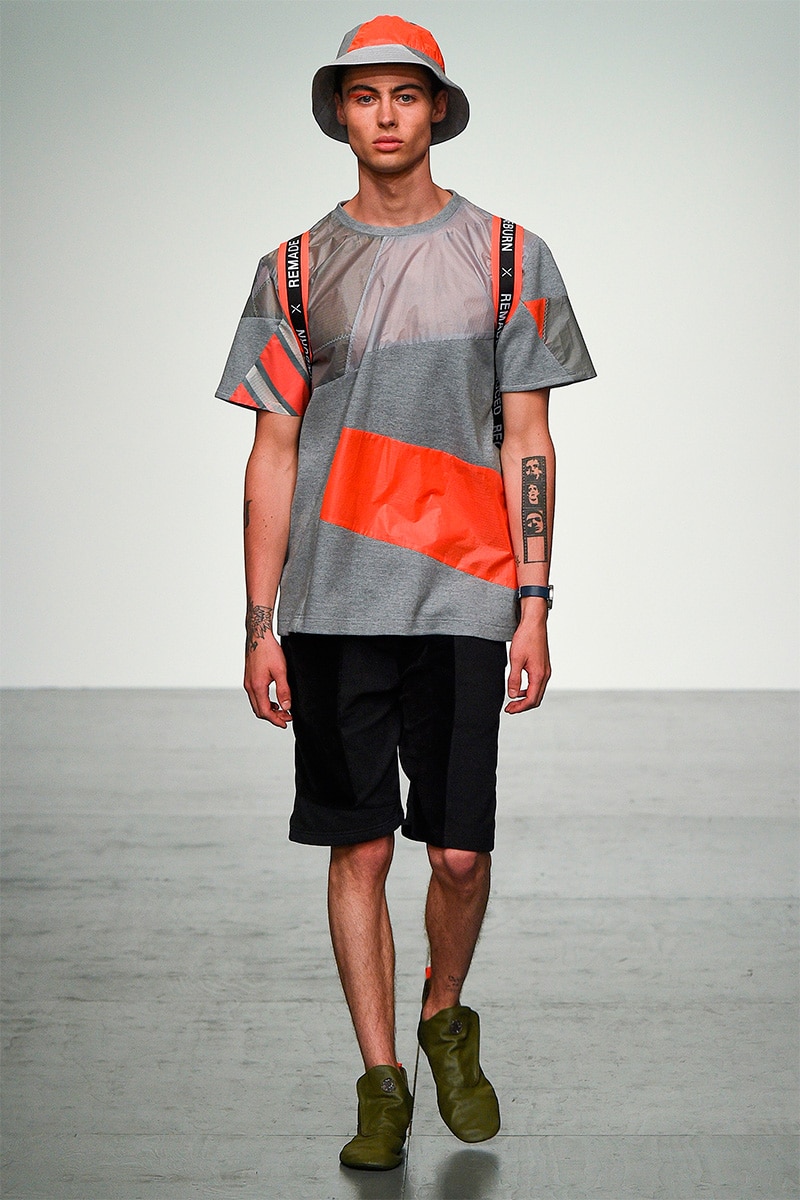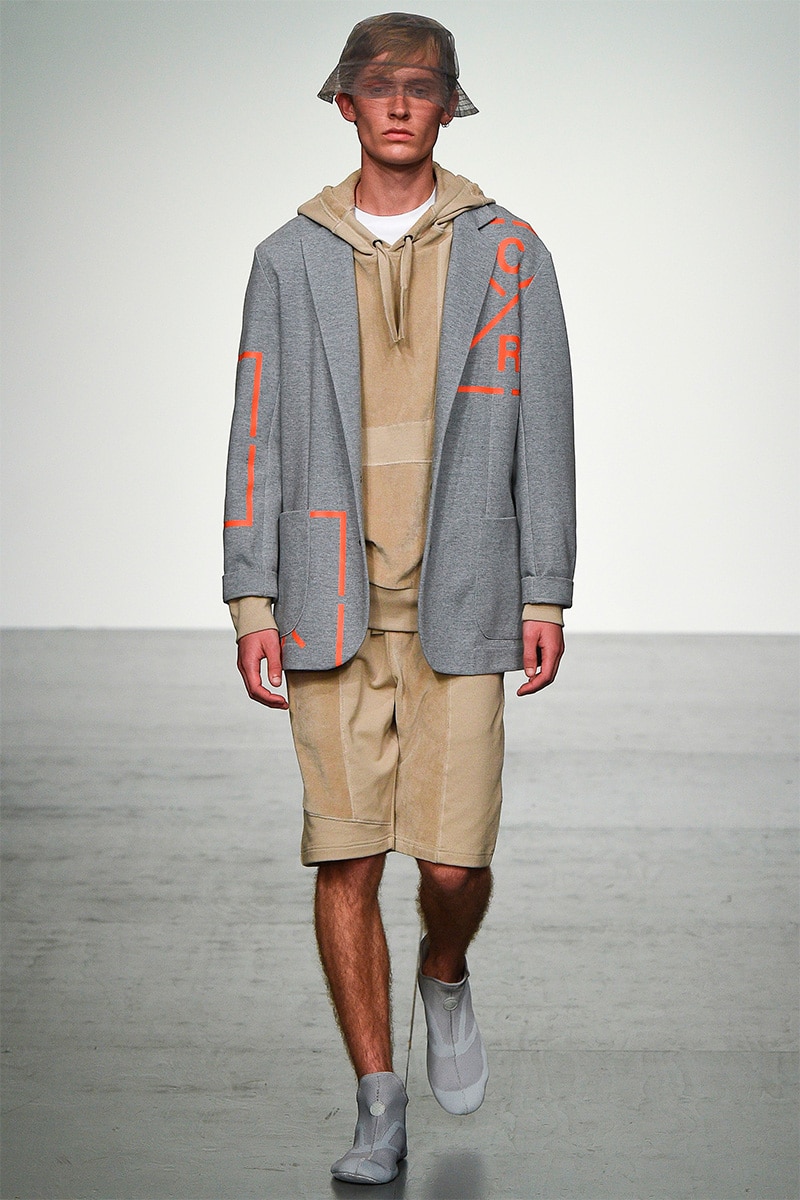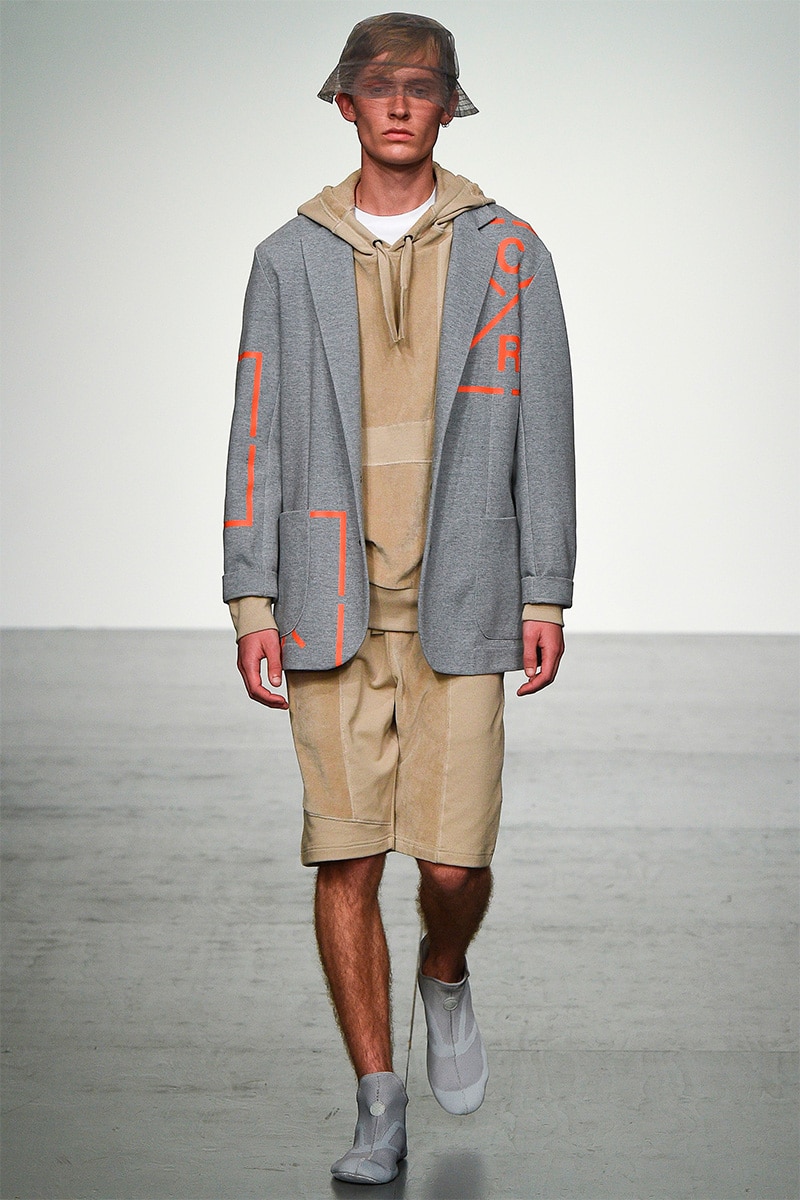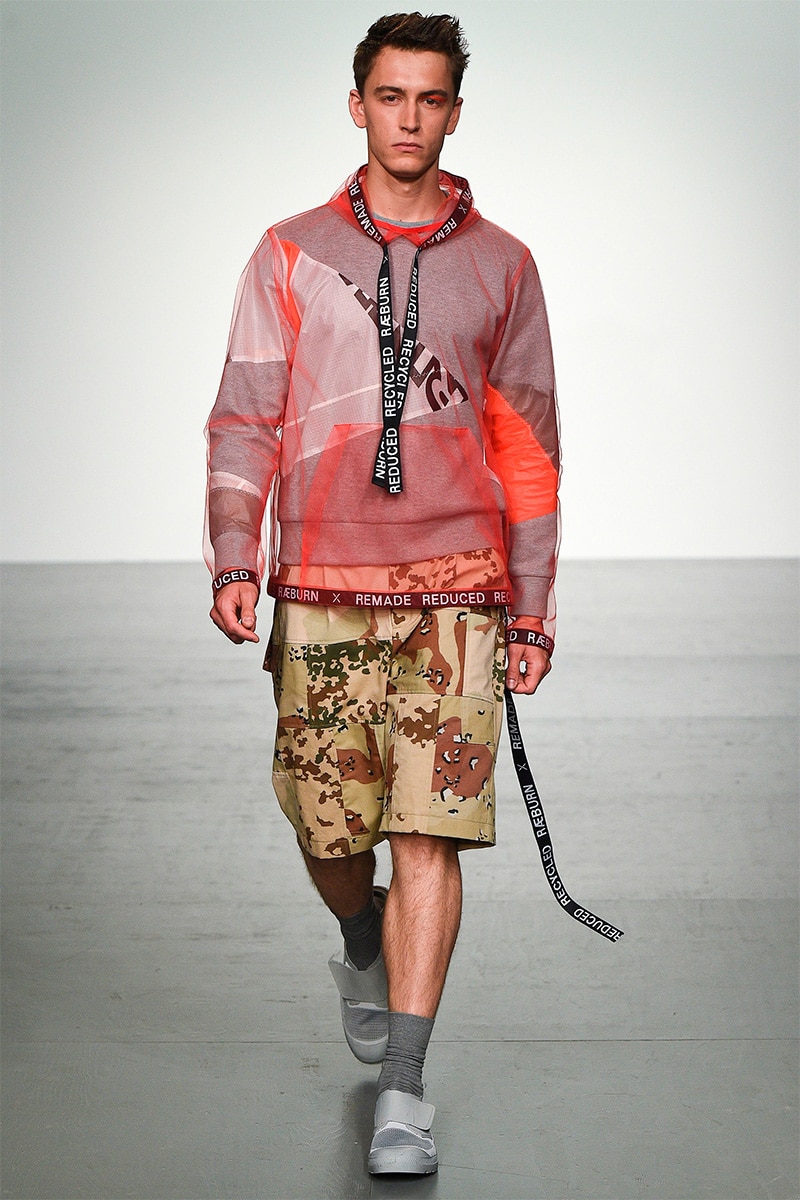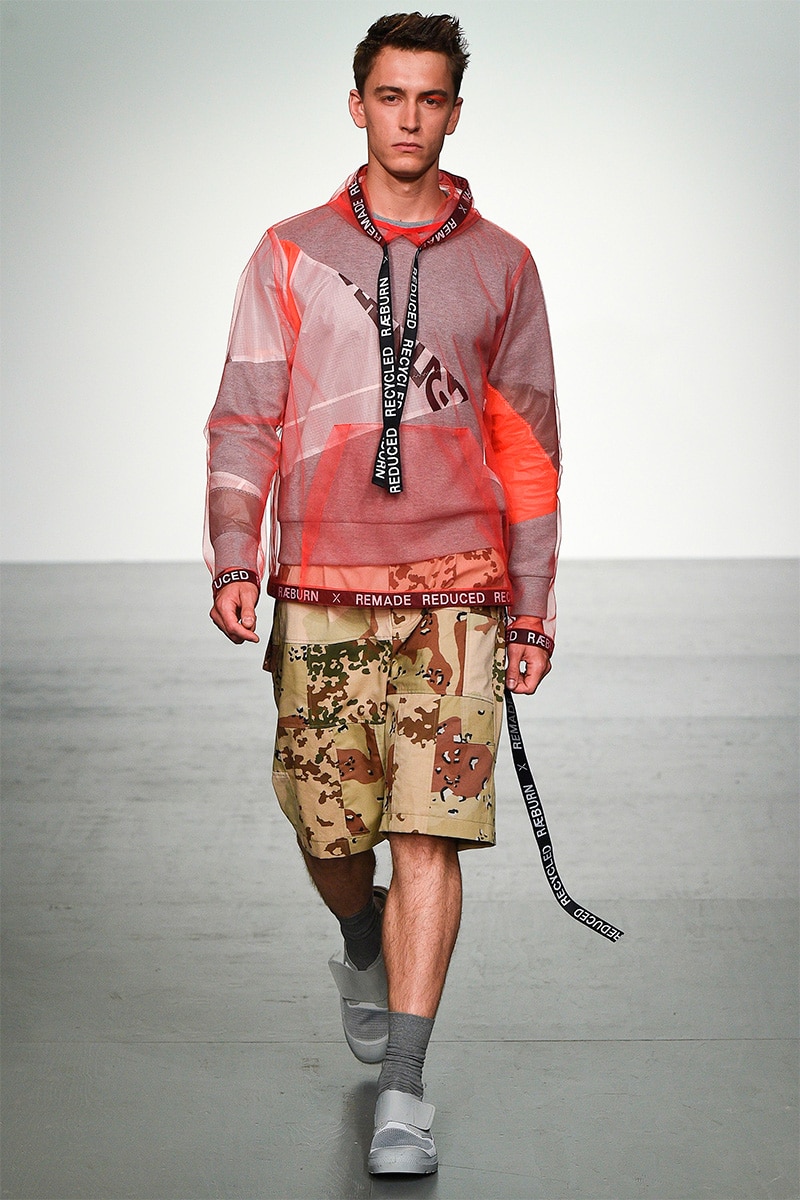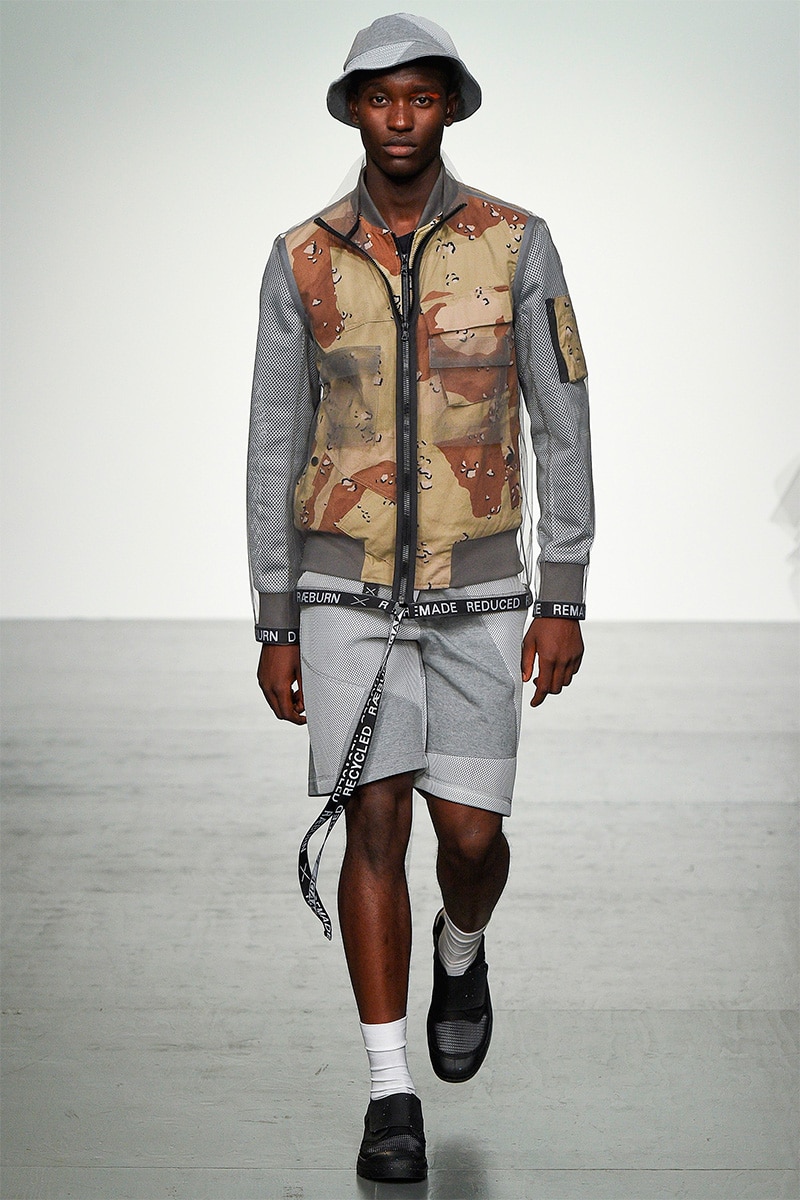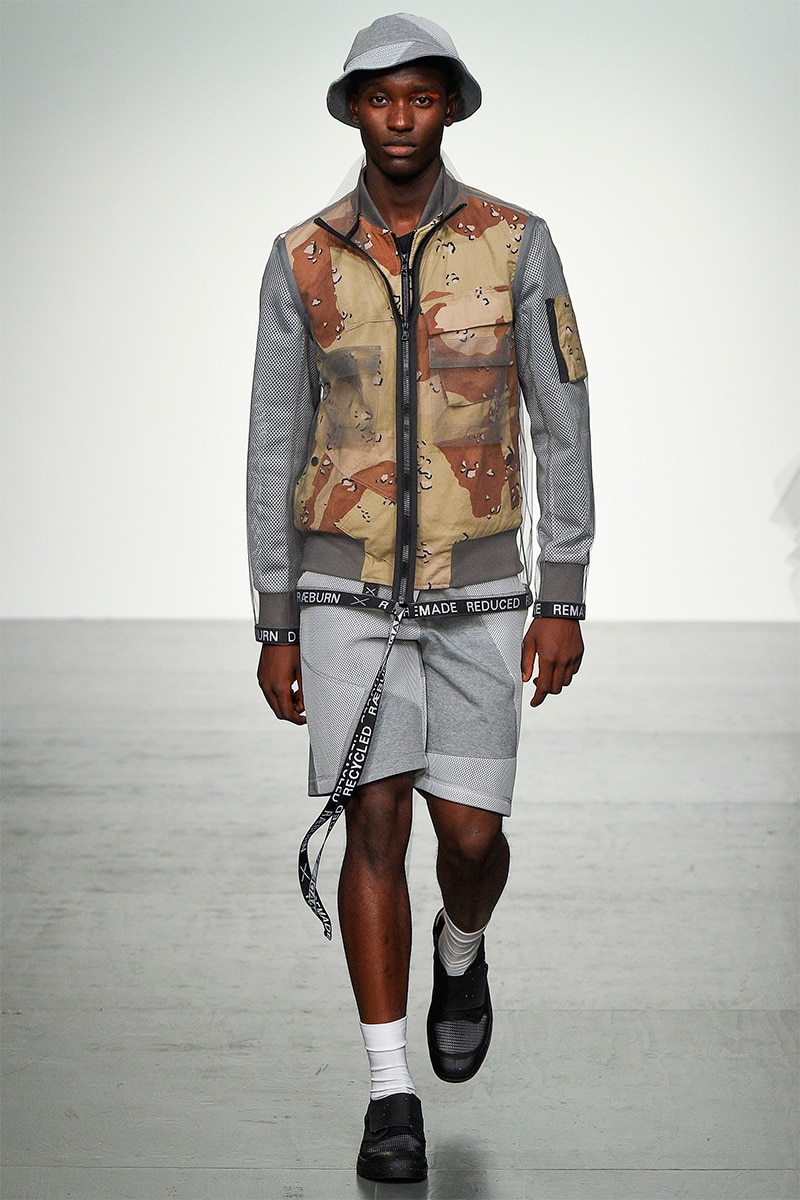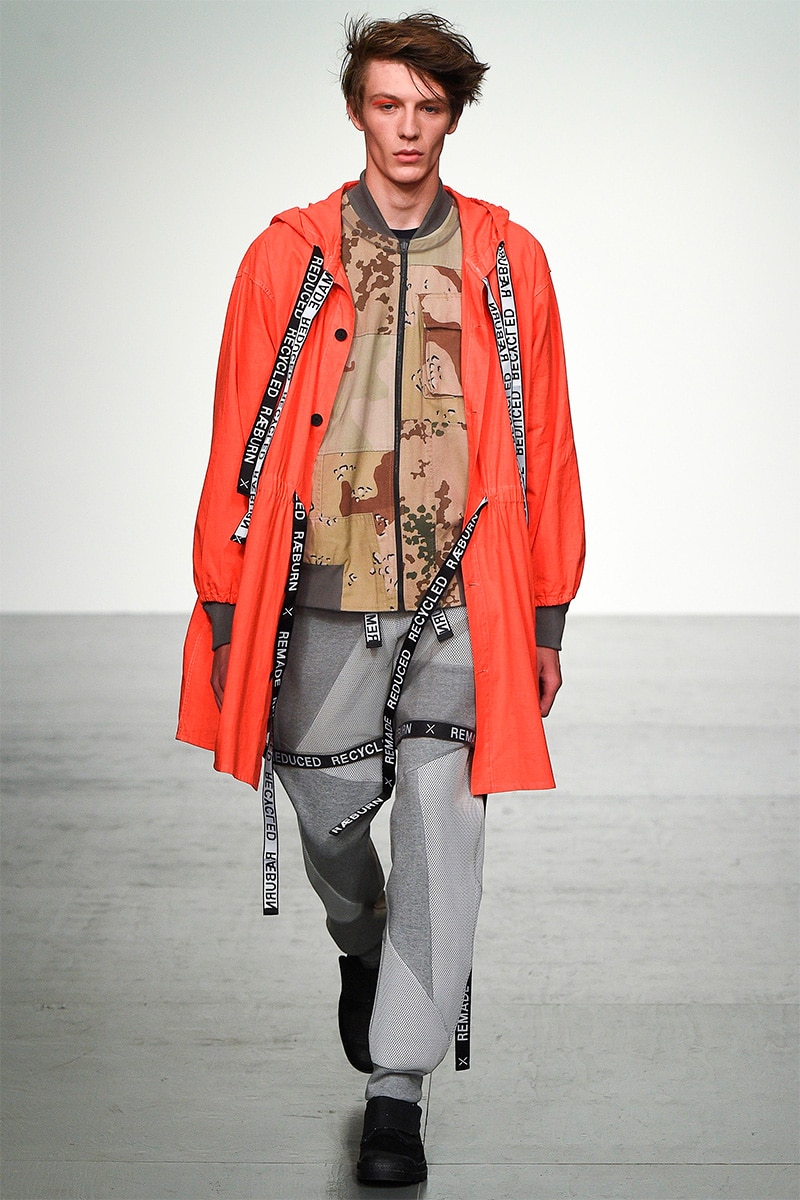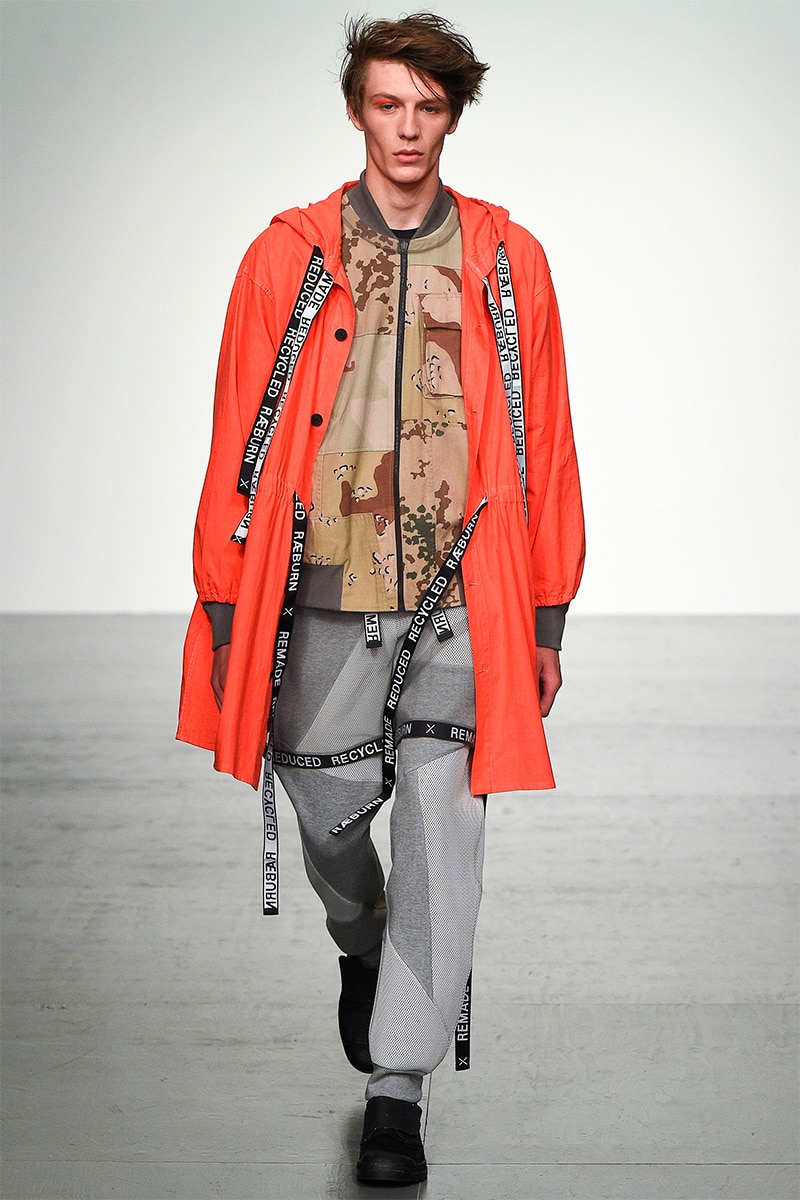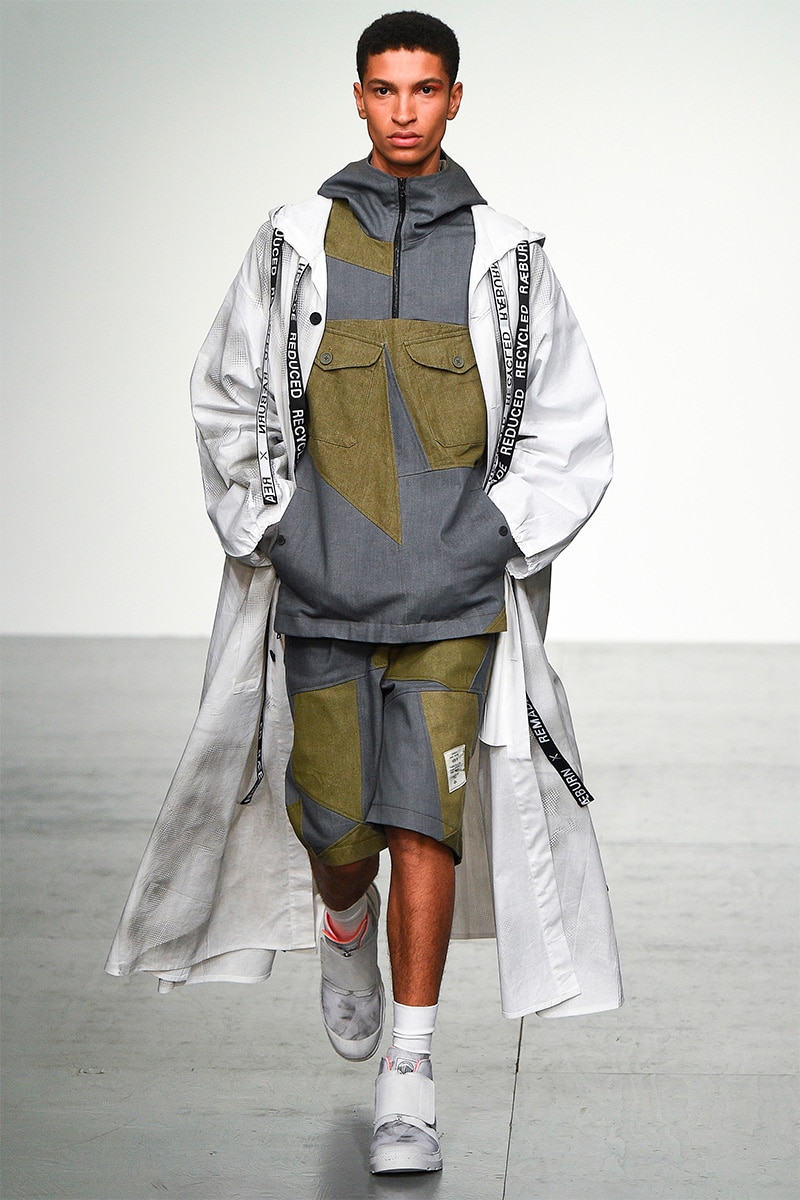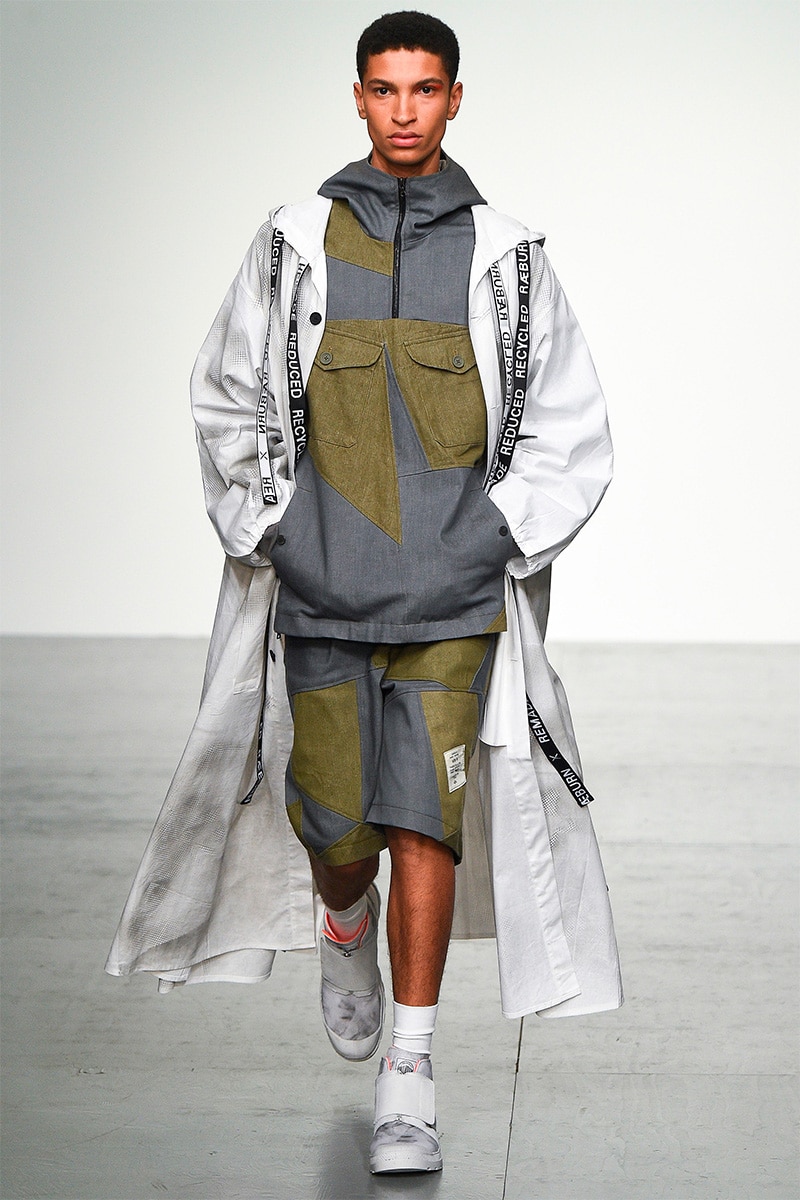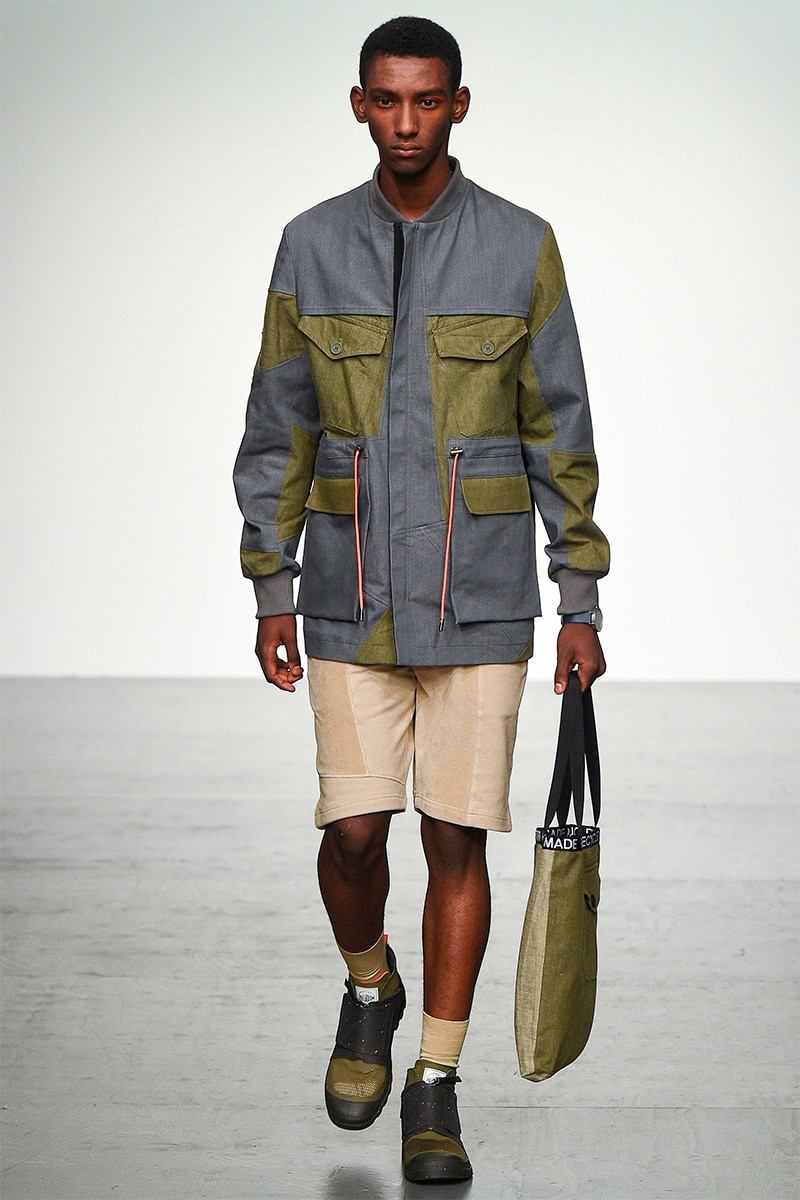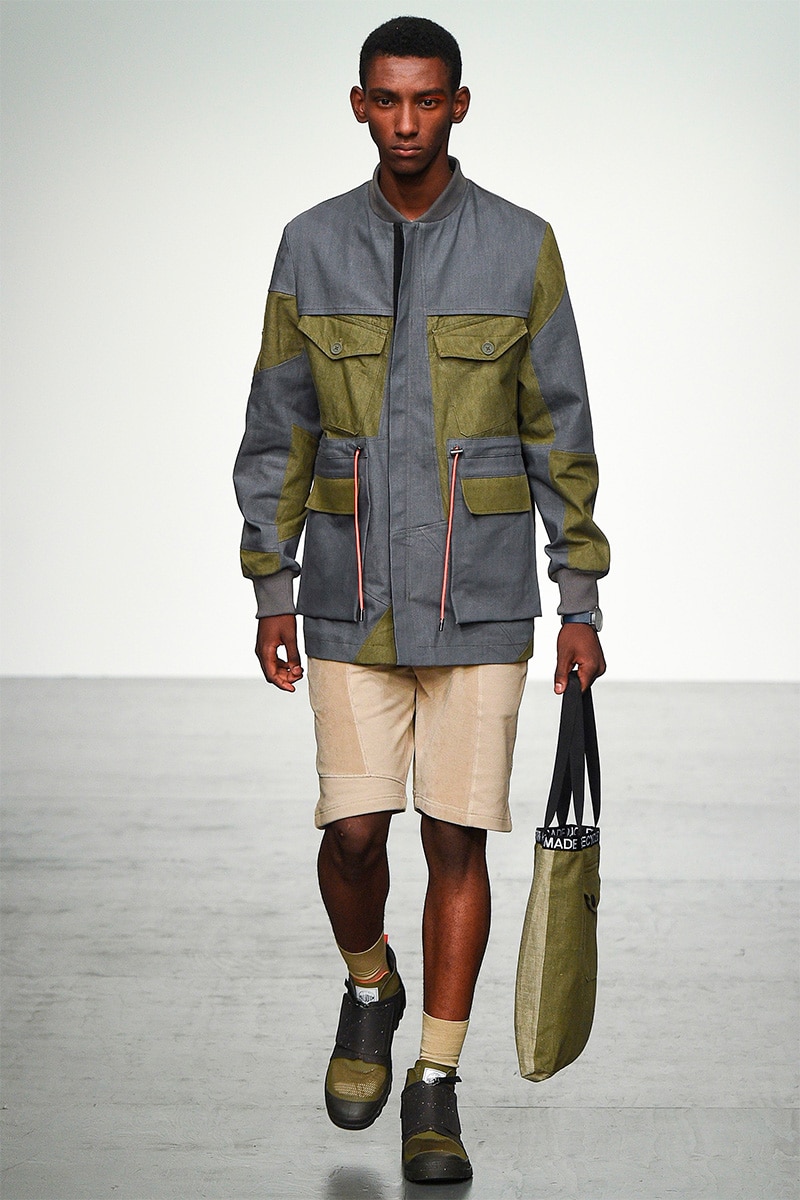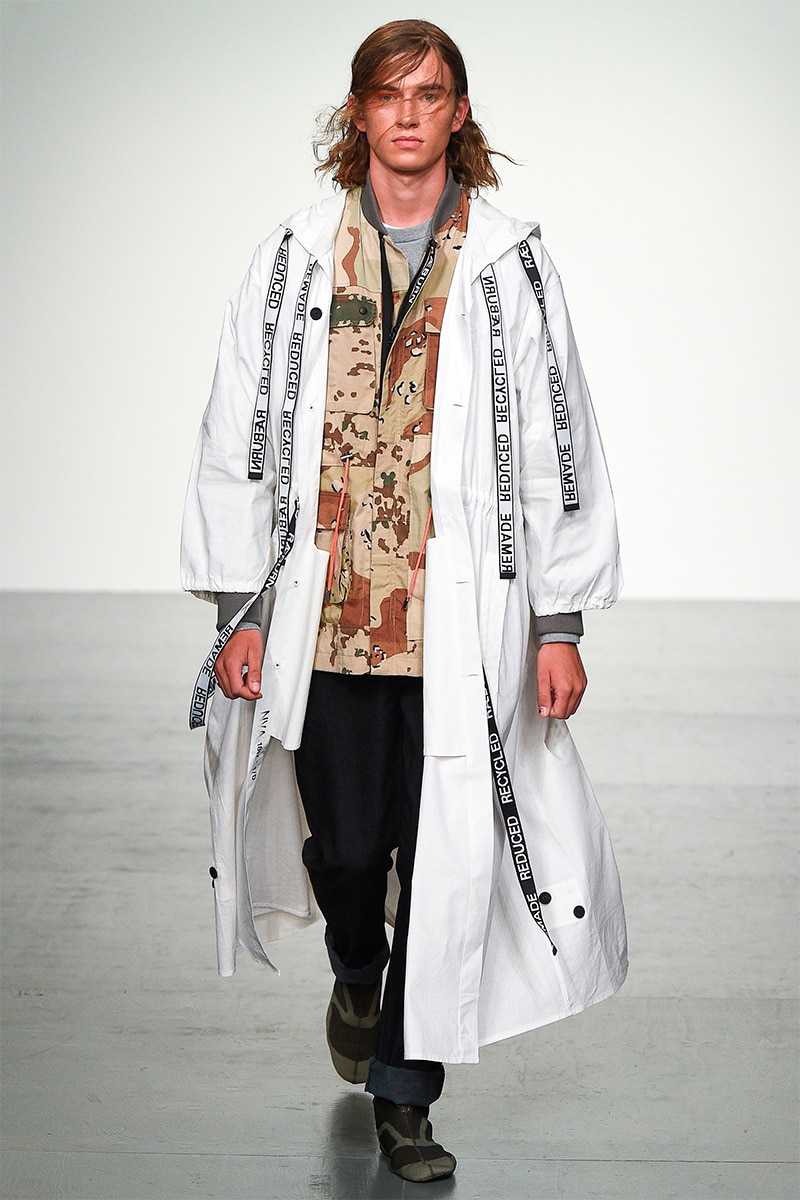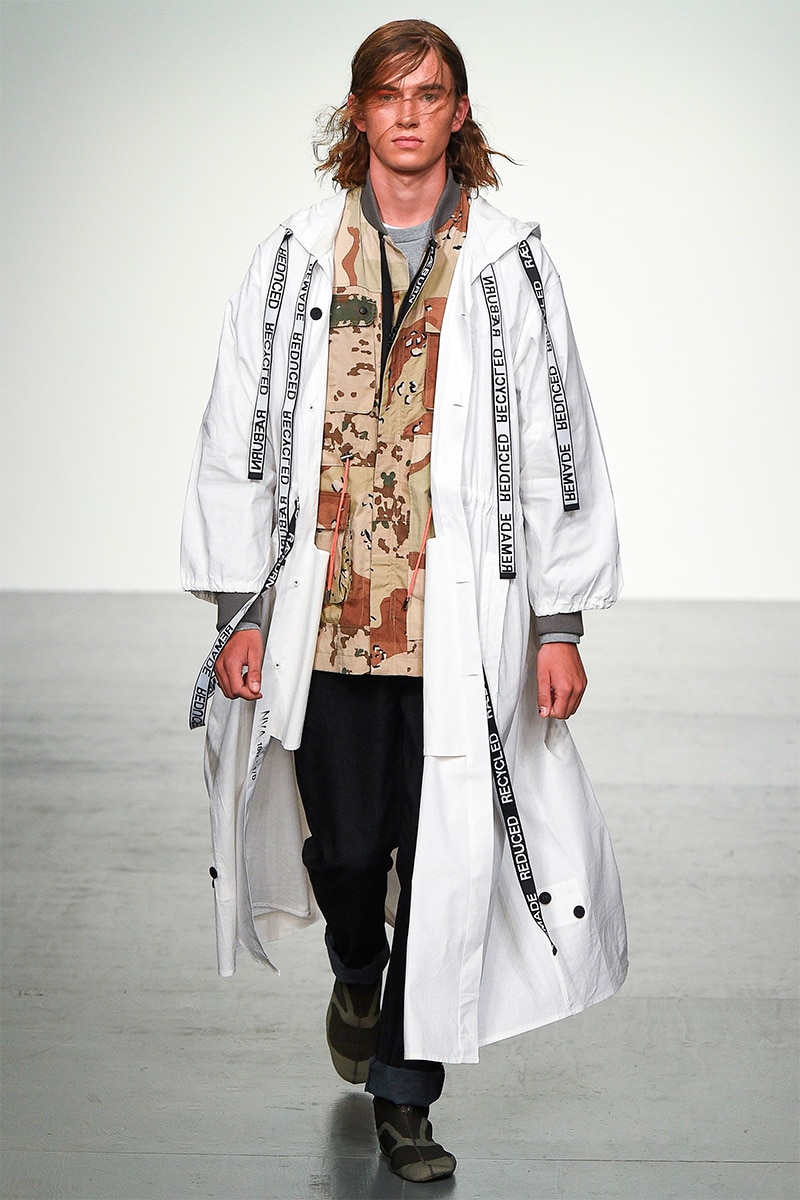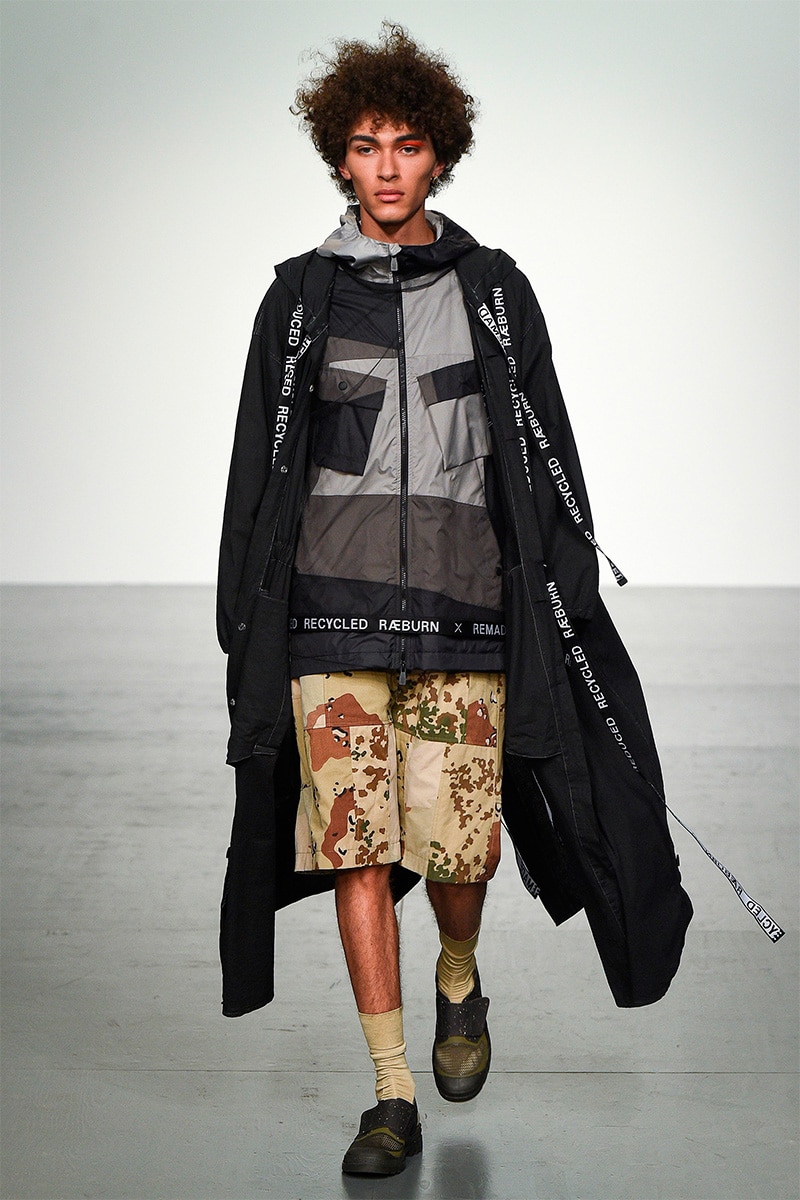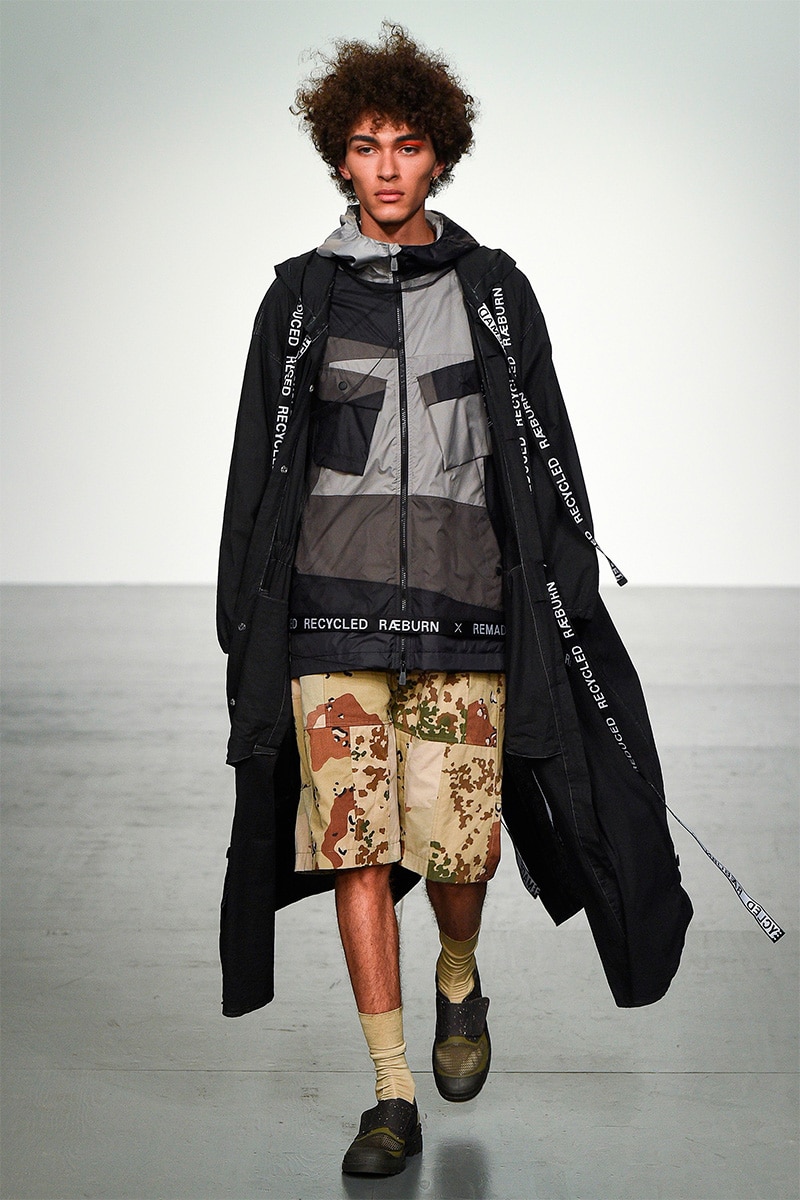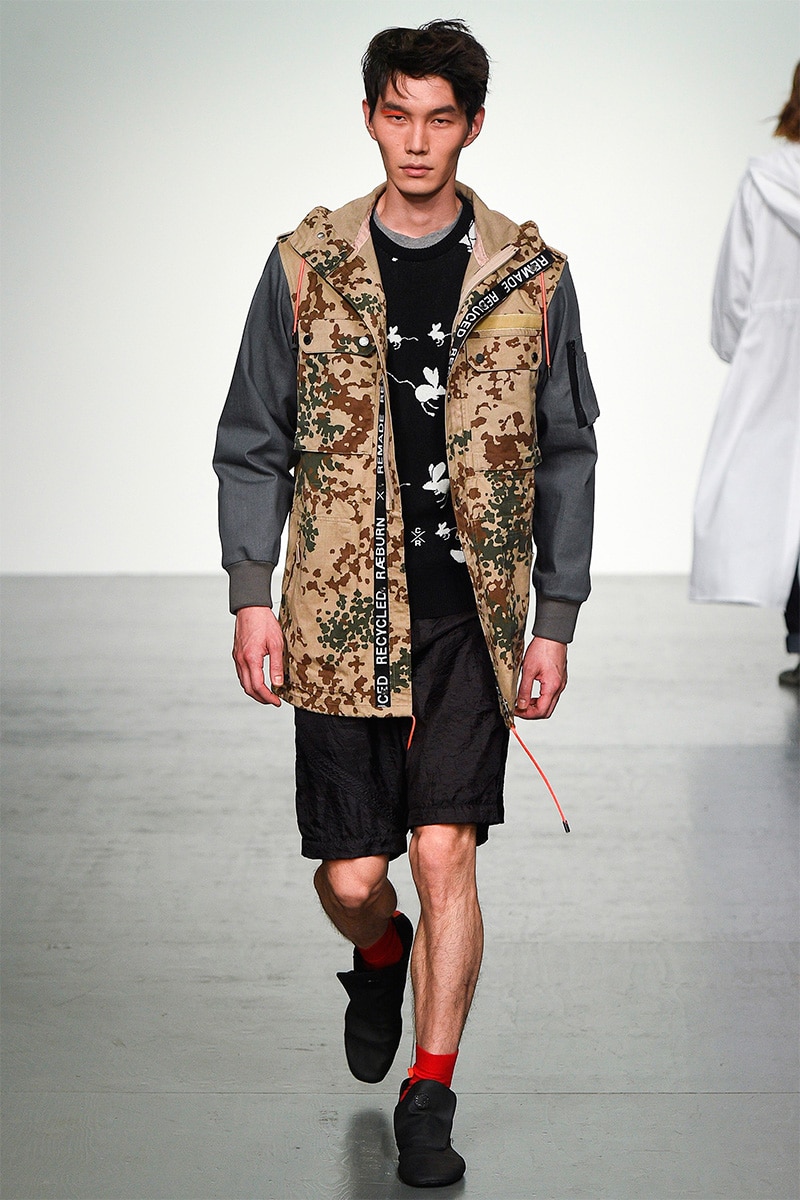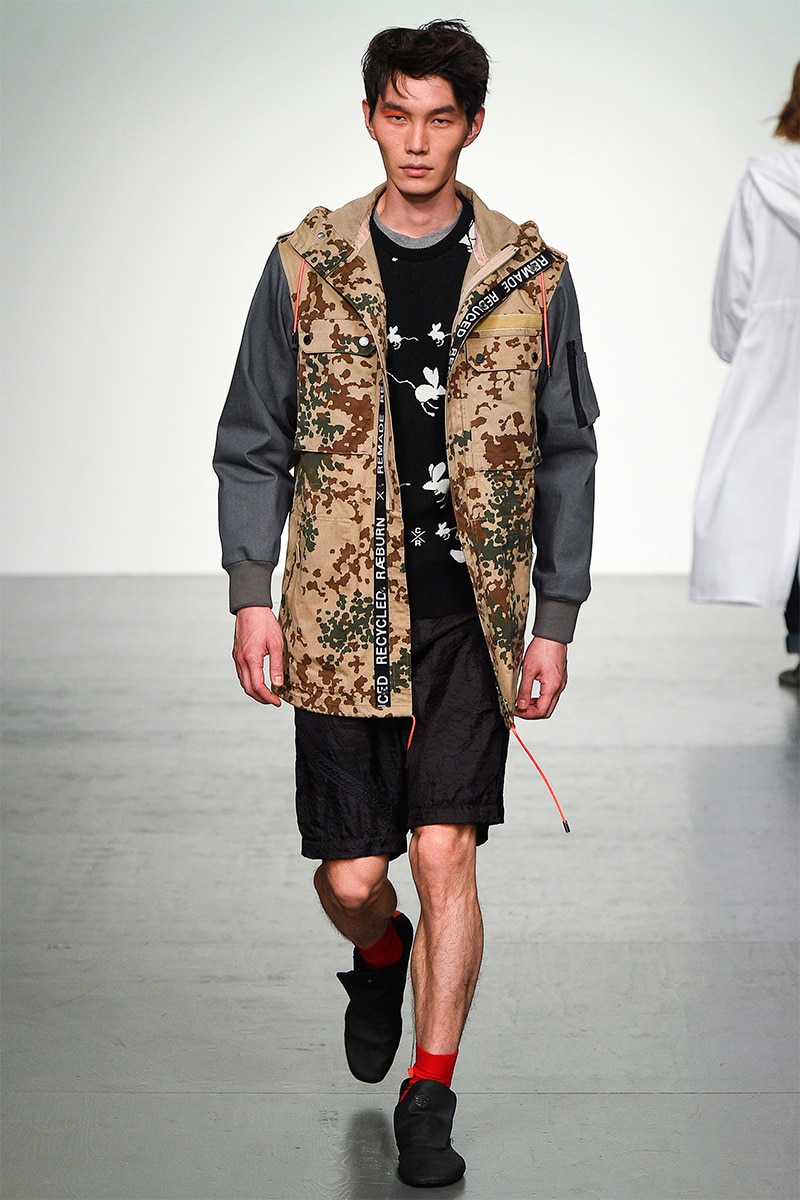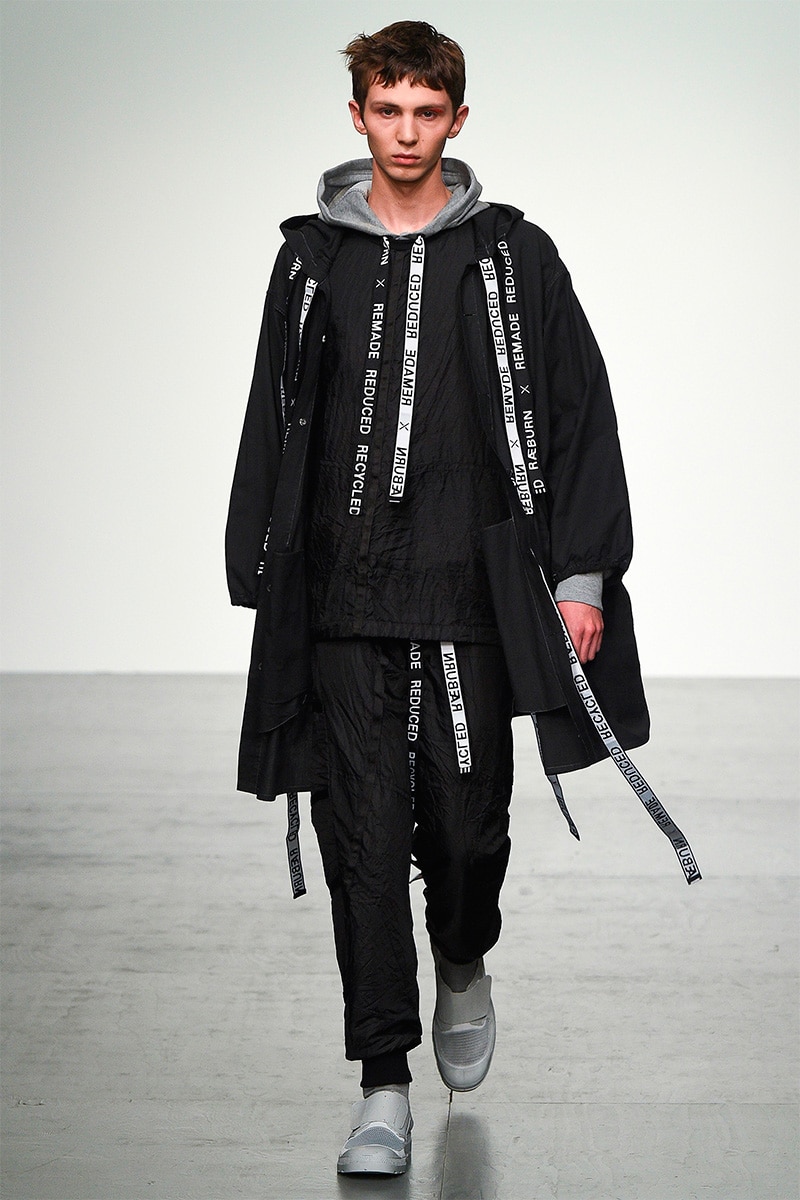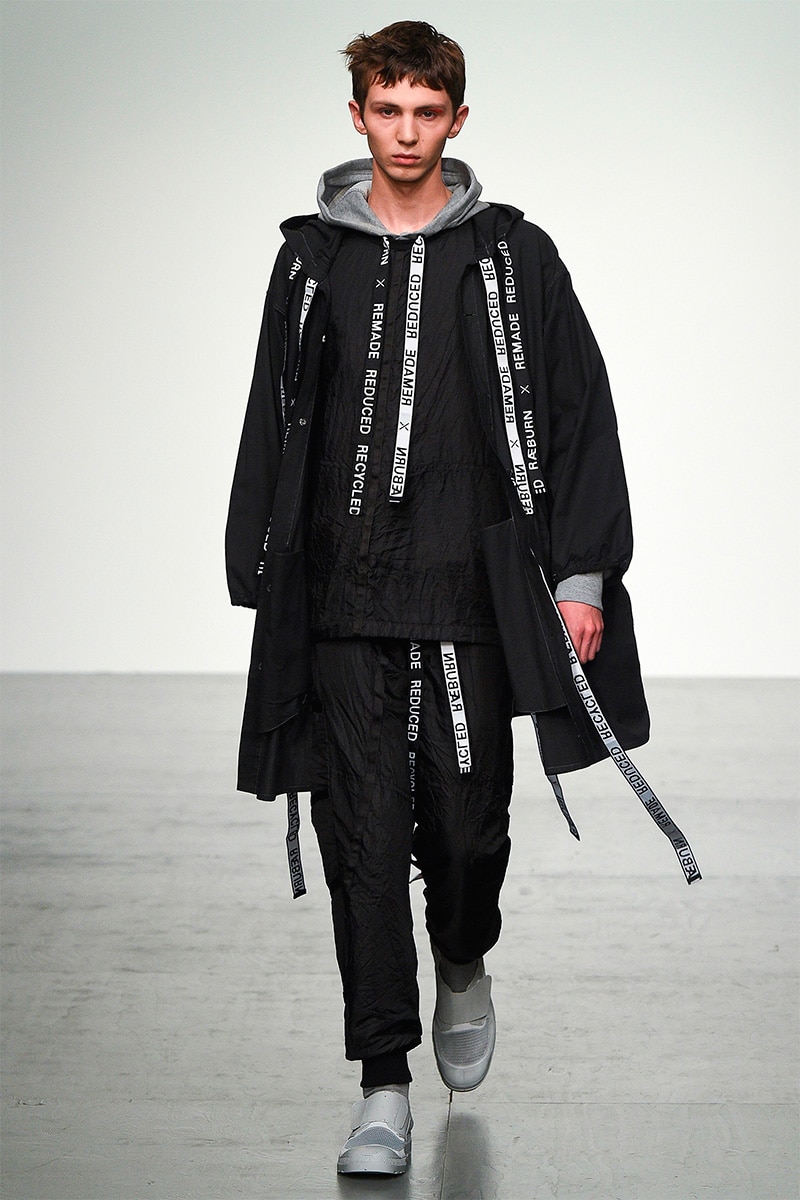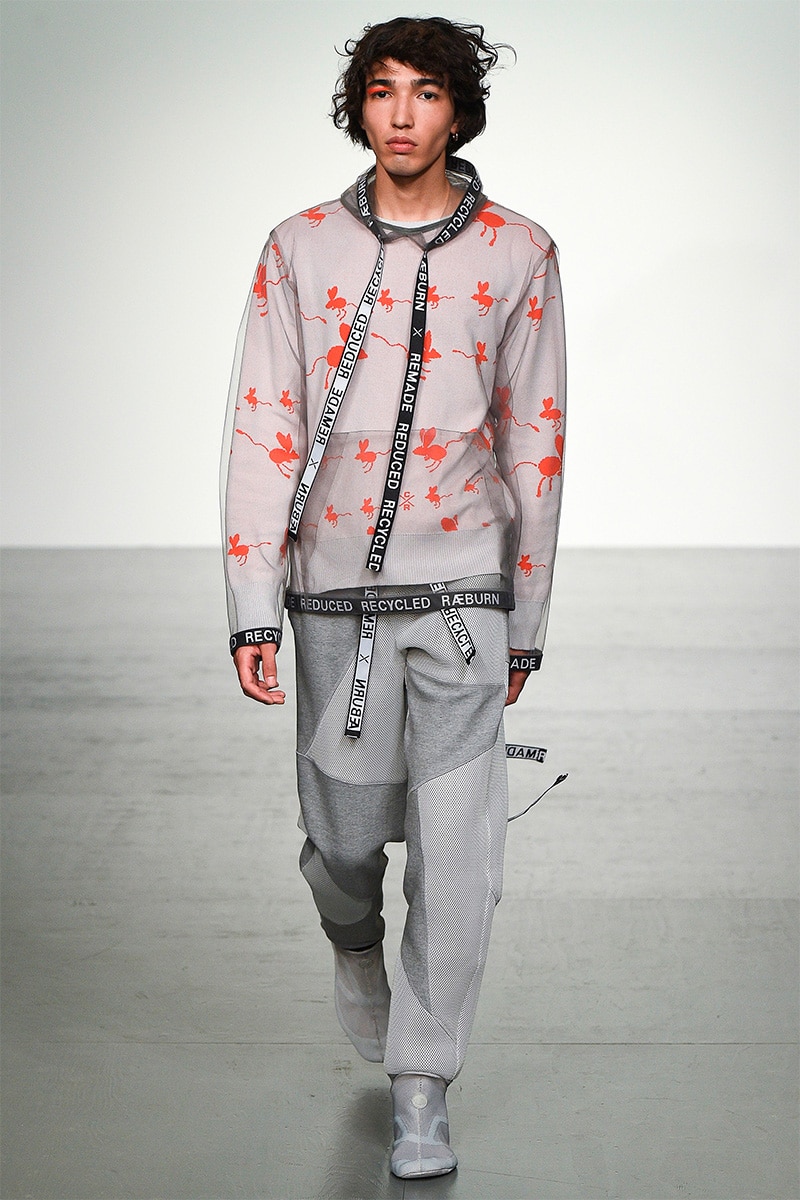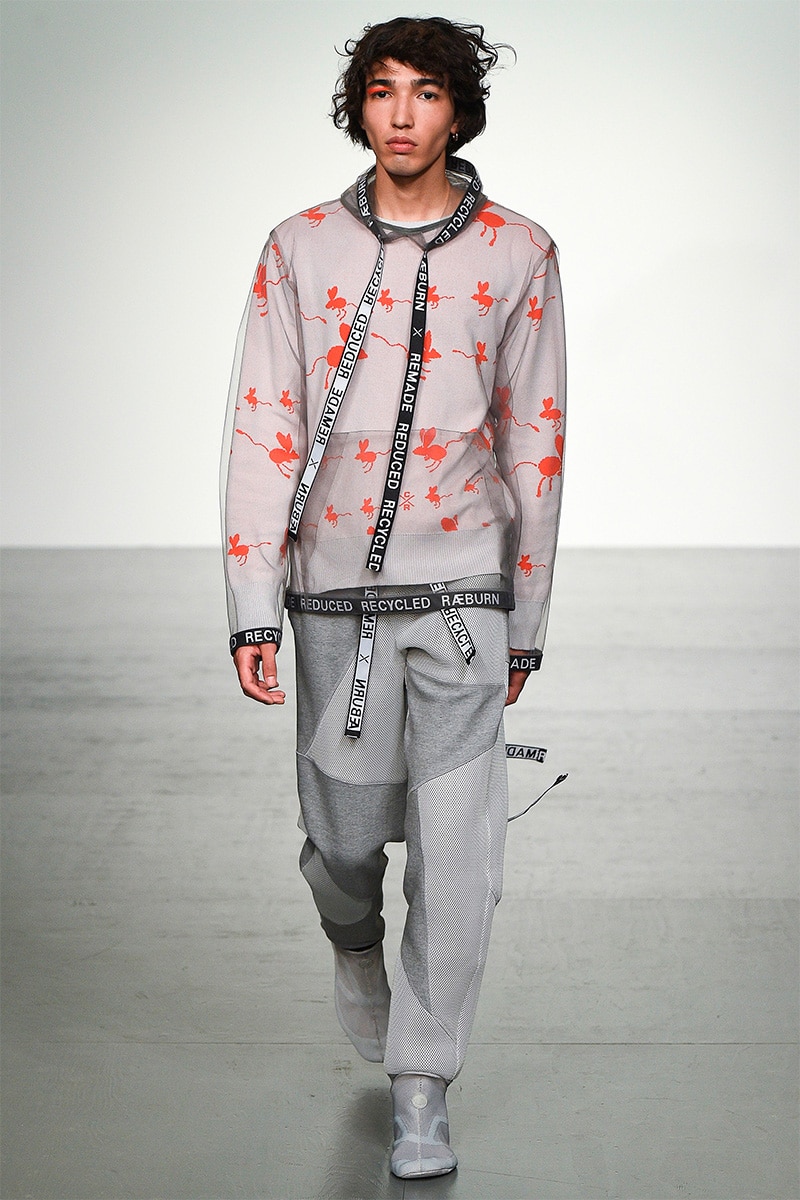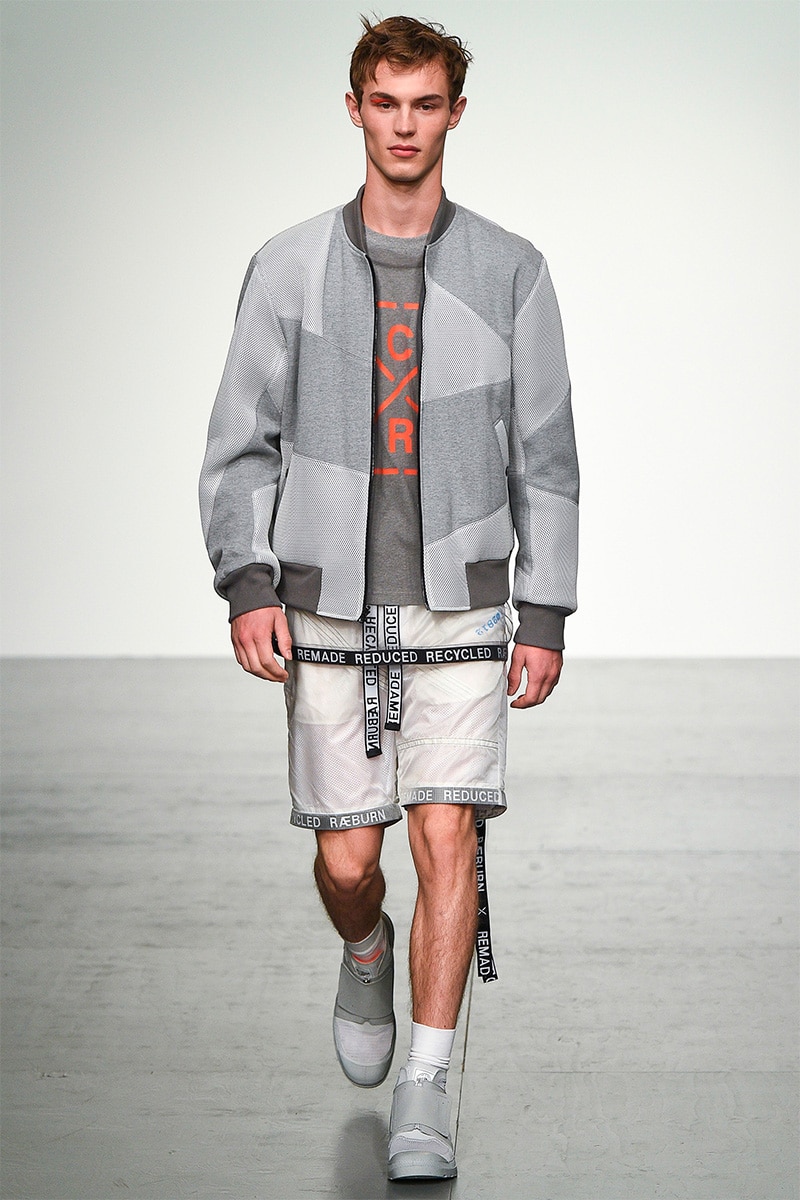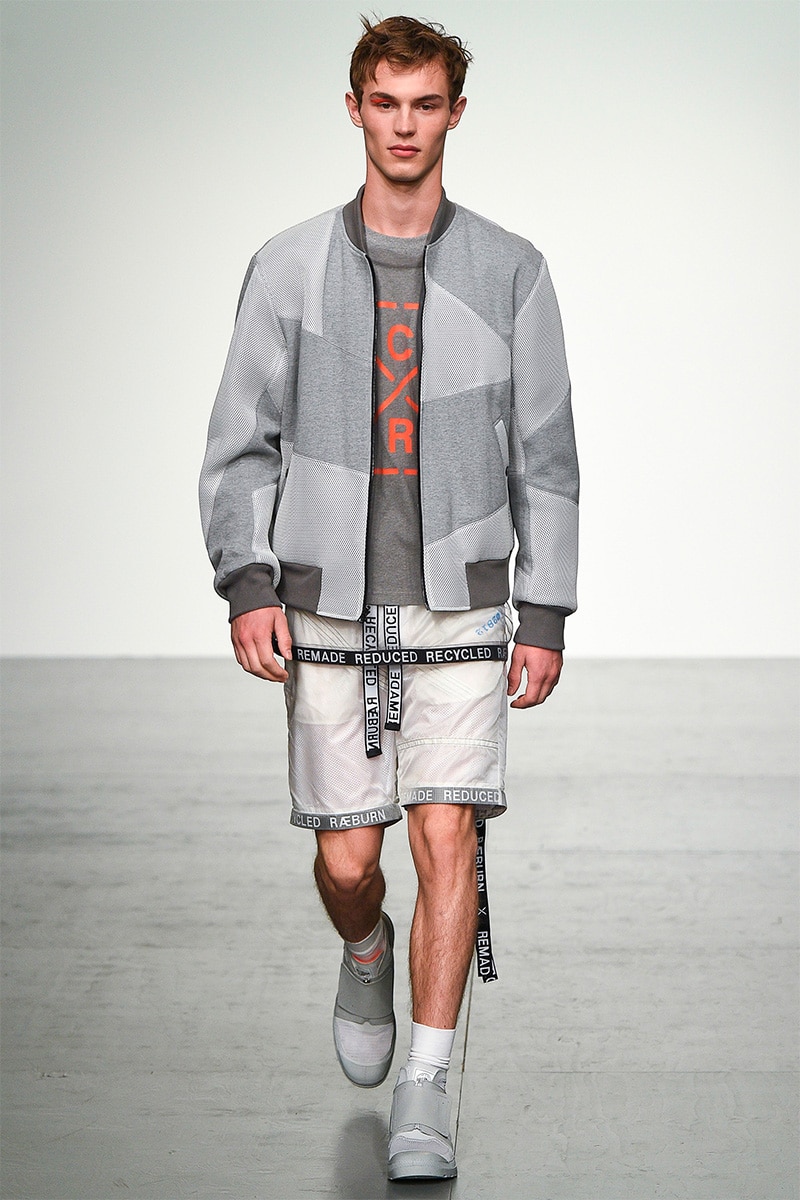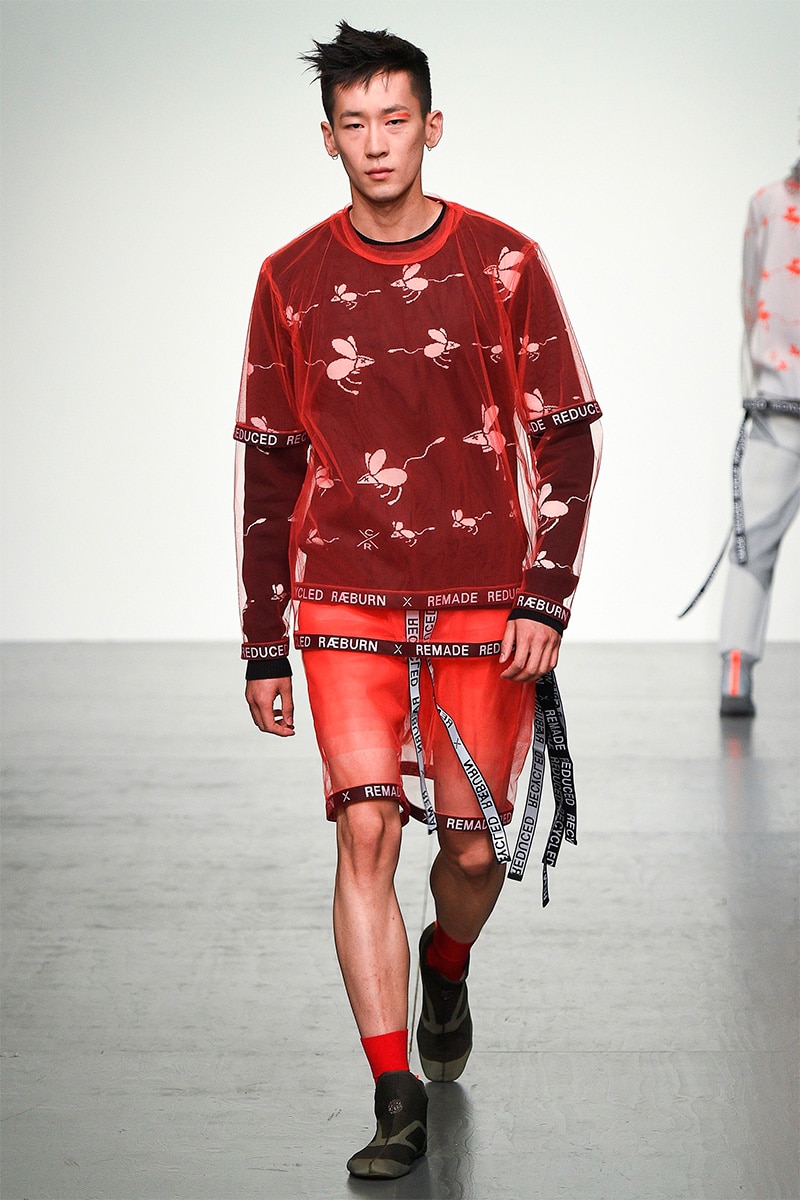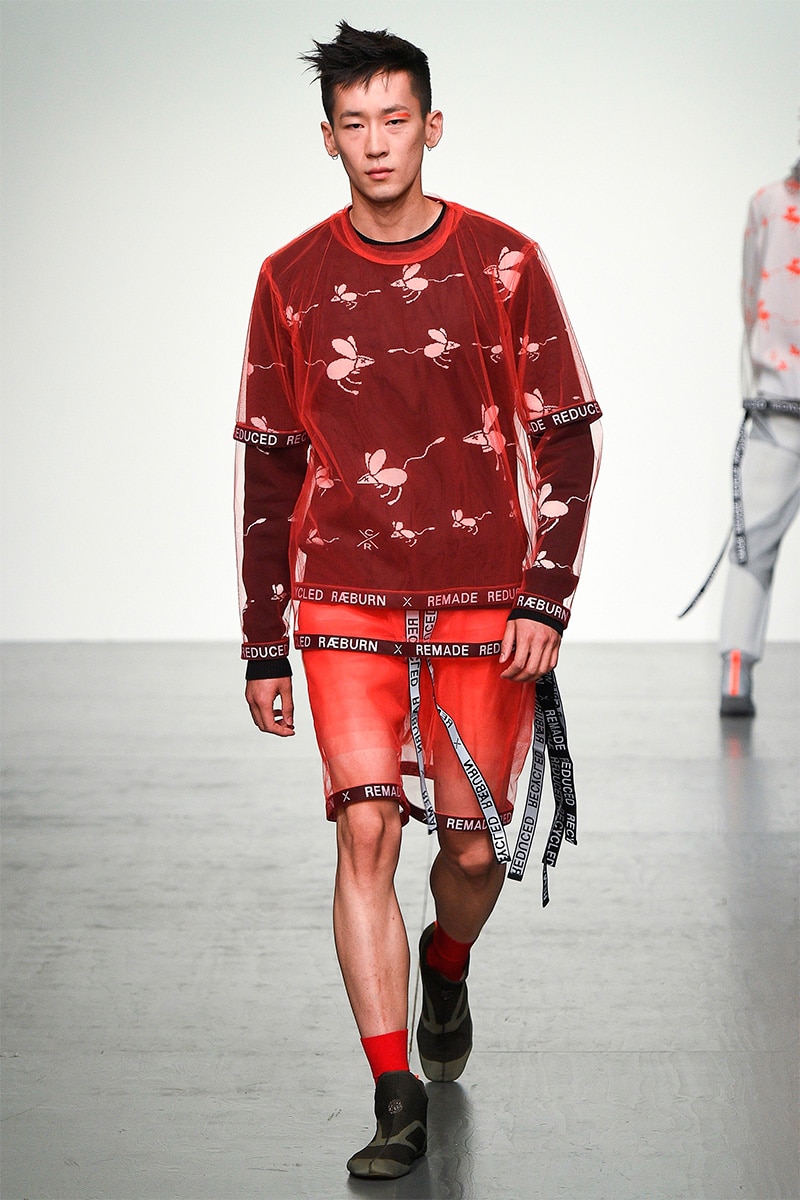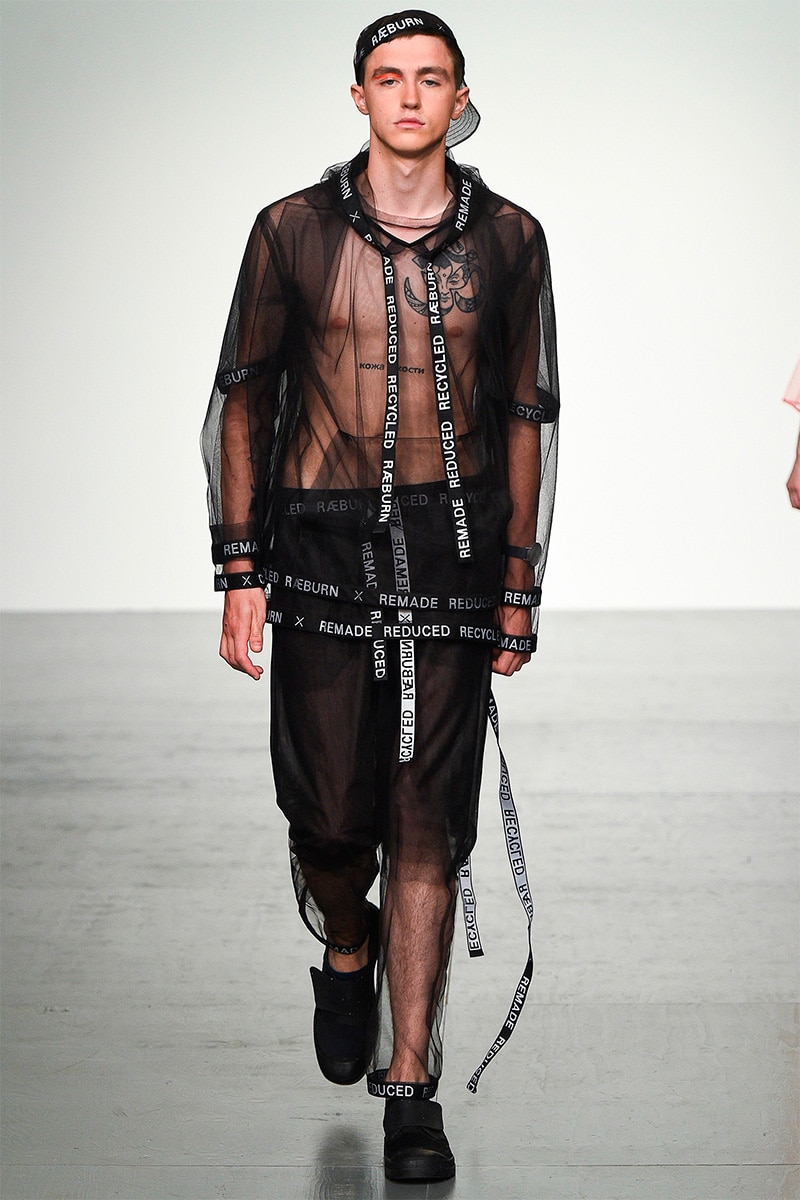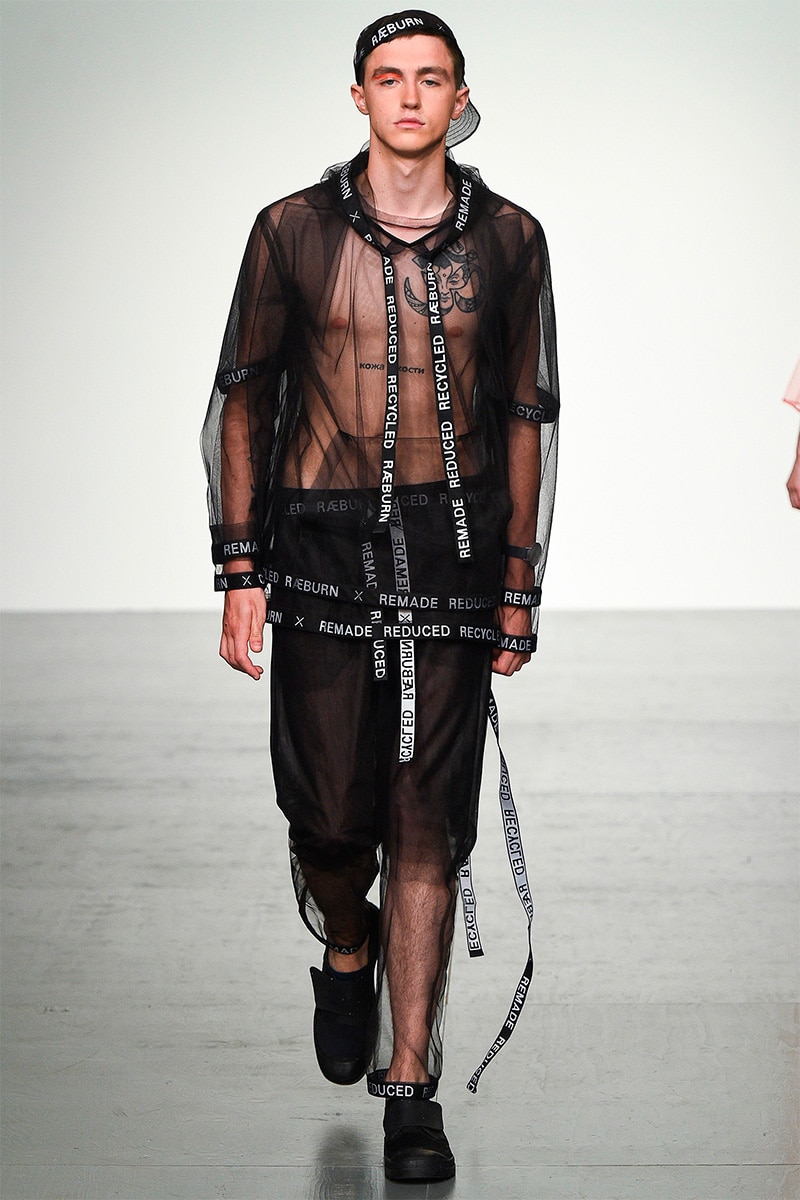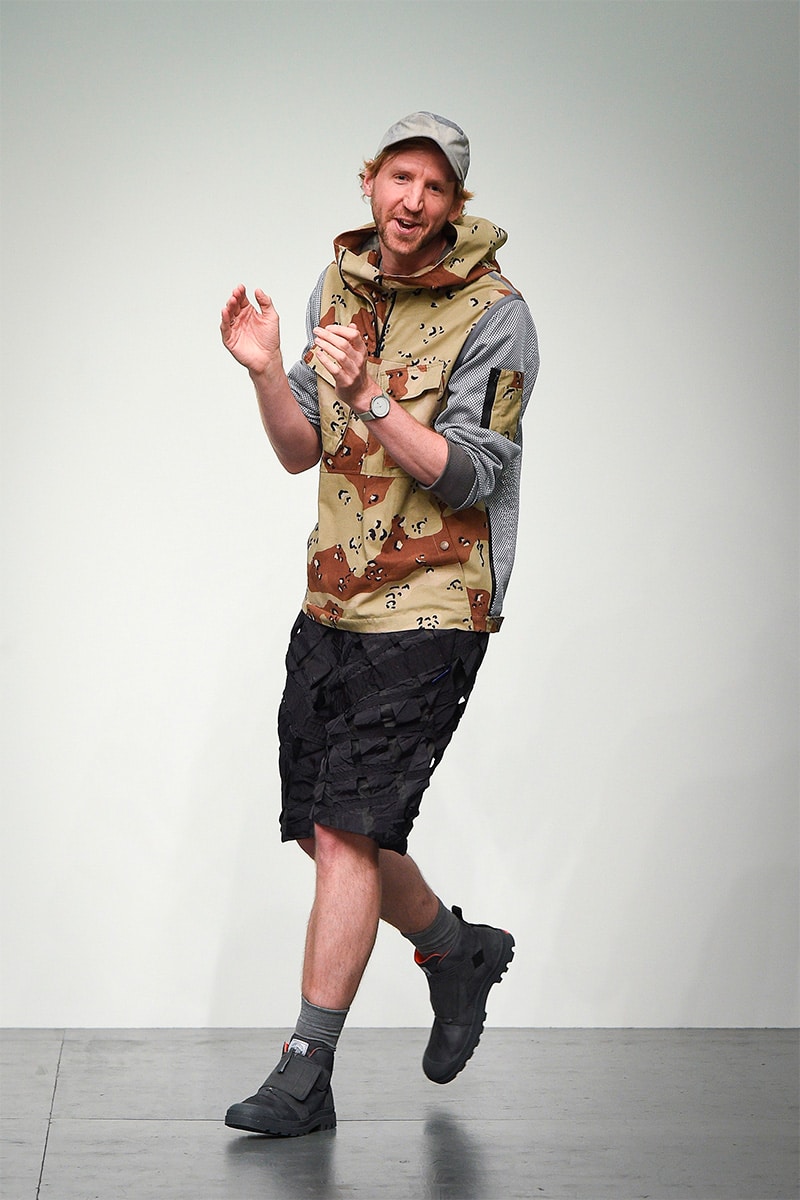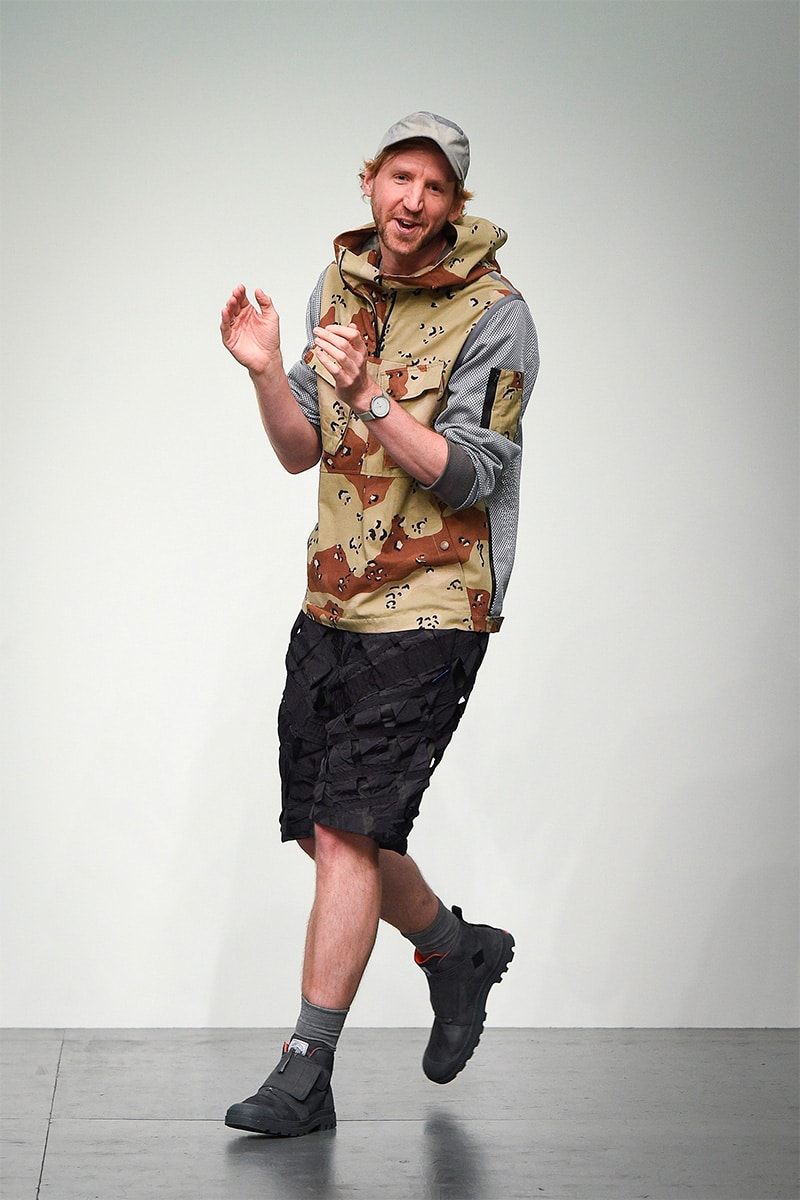 Staying true to studio Raeburn roots, his SS18 show was another exciting exhibition of cleverly engineered and sustainable menswear. An exercise in what really can be done via the planet friendly option, Christopher Raeburn champions recyclable textile once again this season.
Used in a past life as a German wind poncho, cotton fabric has been reworked as into lightweight parkas- a perfect sun protectant for the summer season. Tulle bucket hats and anoraks feel light and work well against the orange coral color palette.
The resourceful, adventurous tone of the collection is inspired by a story of a 4,000 mile journey through the harshest of the worlds climates. 'A long walk' by Slavomir Rawicz details of a trip from Siberia to The Gobi desert, and the rocky extremes of the Himalayas. There is a focus on the clothing being primed for the wind and sun with light breathable cottons paired with a slightly heavier camo.
The words REMADE, REDUCED, RECYCLED, RAEBURN frame the hems with the traditional grosgrain detailing, a touch that brings uniformity to the collection. A proud declaration.
The footwear, a collaboration with Palladium, is a standout for us this season. A cleverly designed, multi functional shoe made up of three layers; and can be worn as sandals or boots through the use of a knitted or waterproof sock. Multipurpose and beautiful to look at; a strong contender for most innovative design this LFWM.
Christopher Raeburn has managed to saturate this collection with purely intelligent design. It feels brand new and primed for now, a trusted leader for sustainable, functioning menswear fashion and a creative compass for menswear design as a whole.