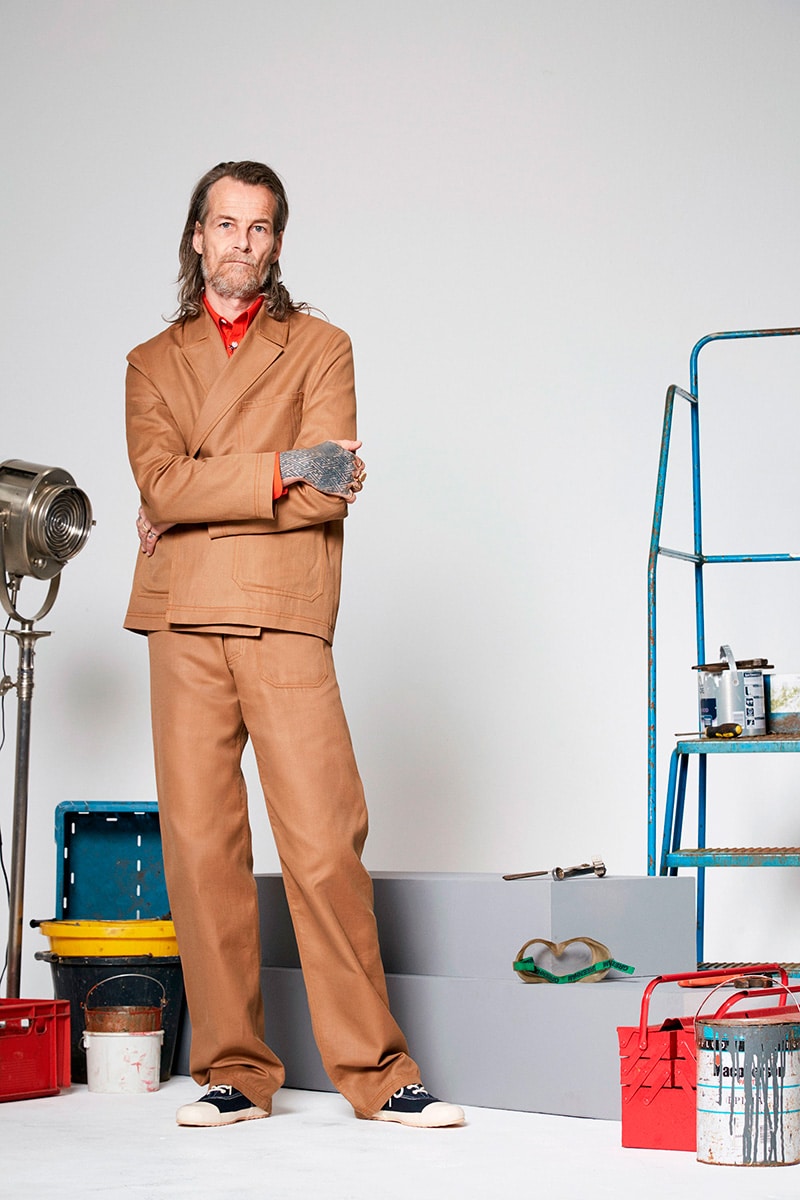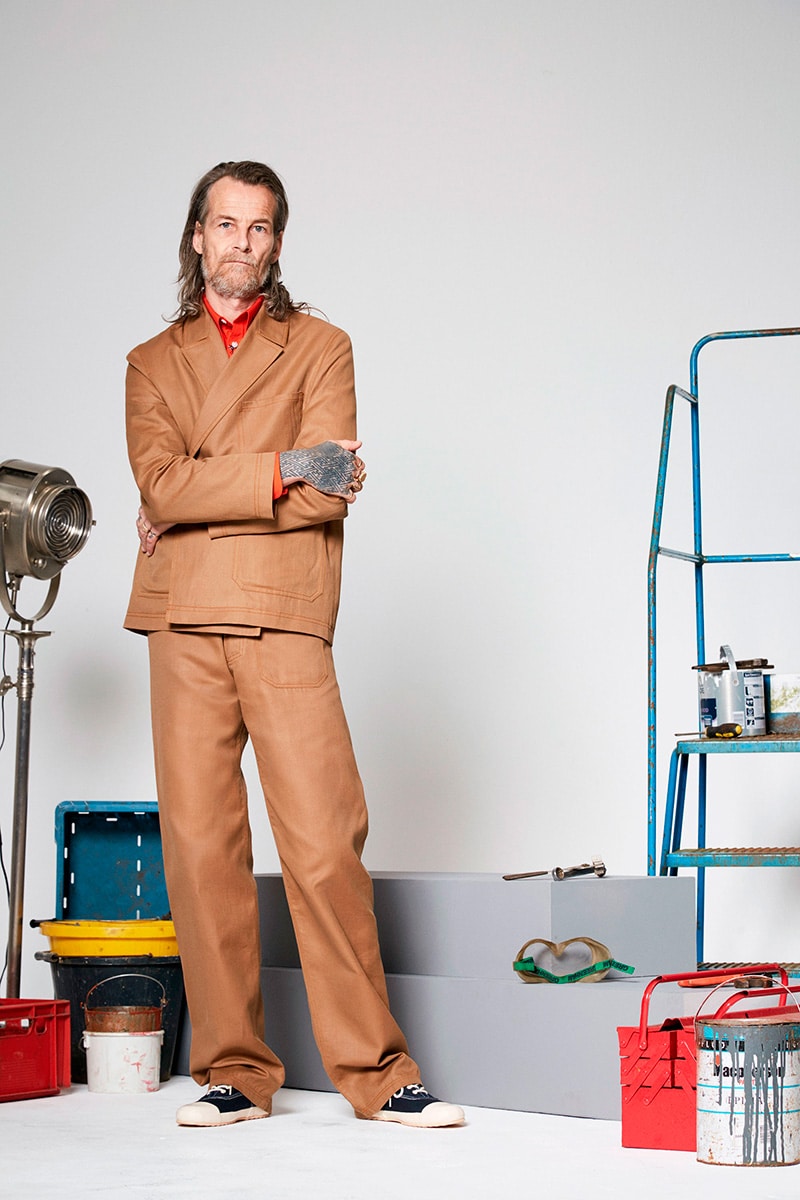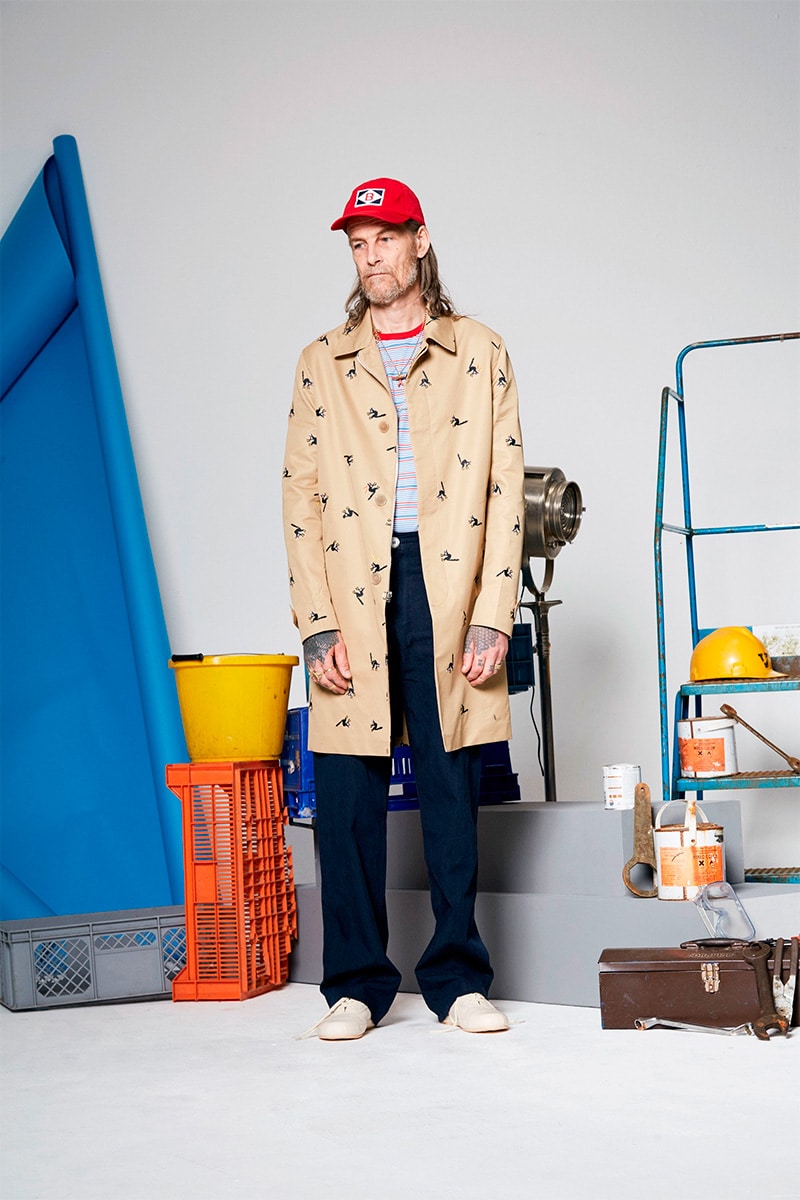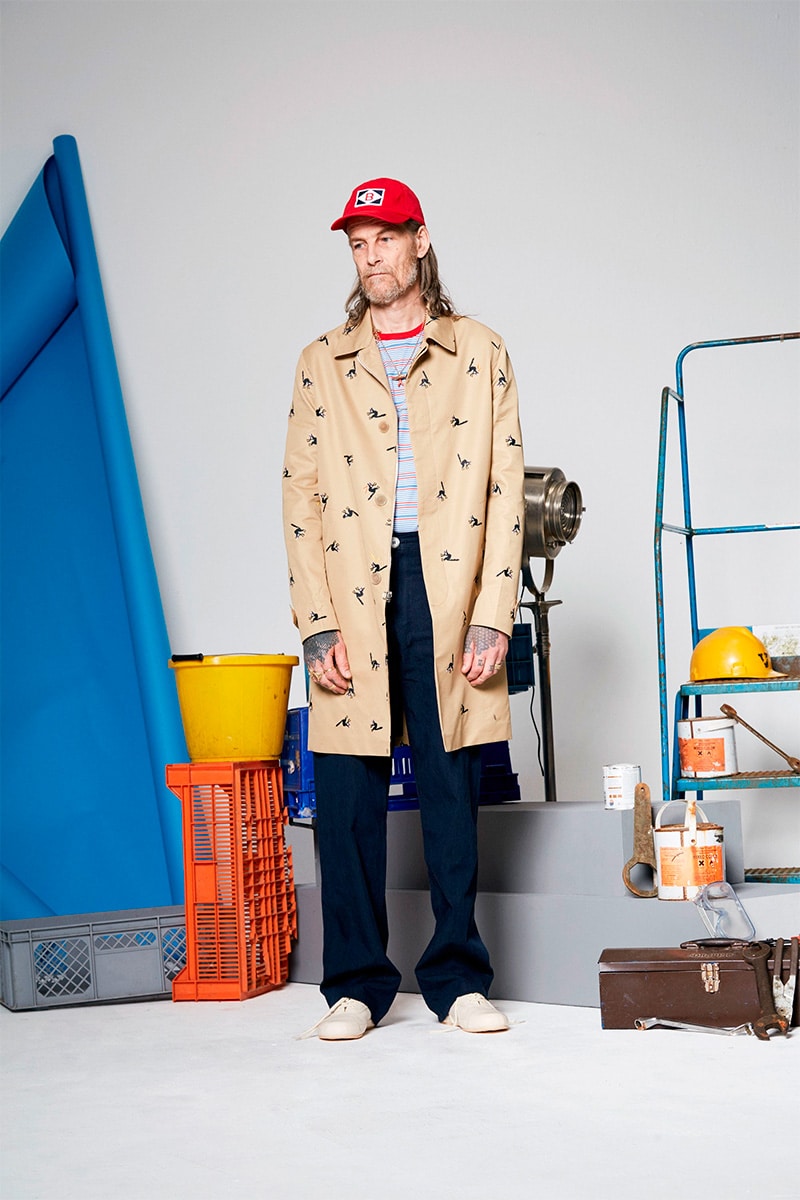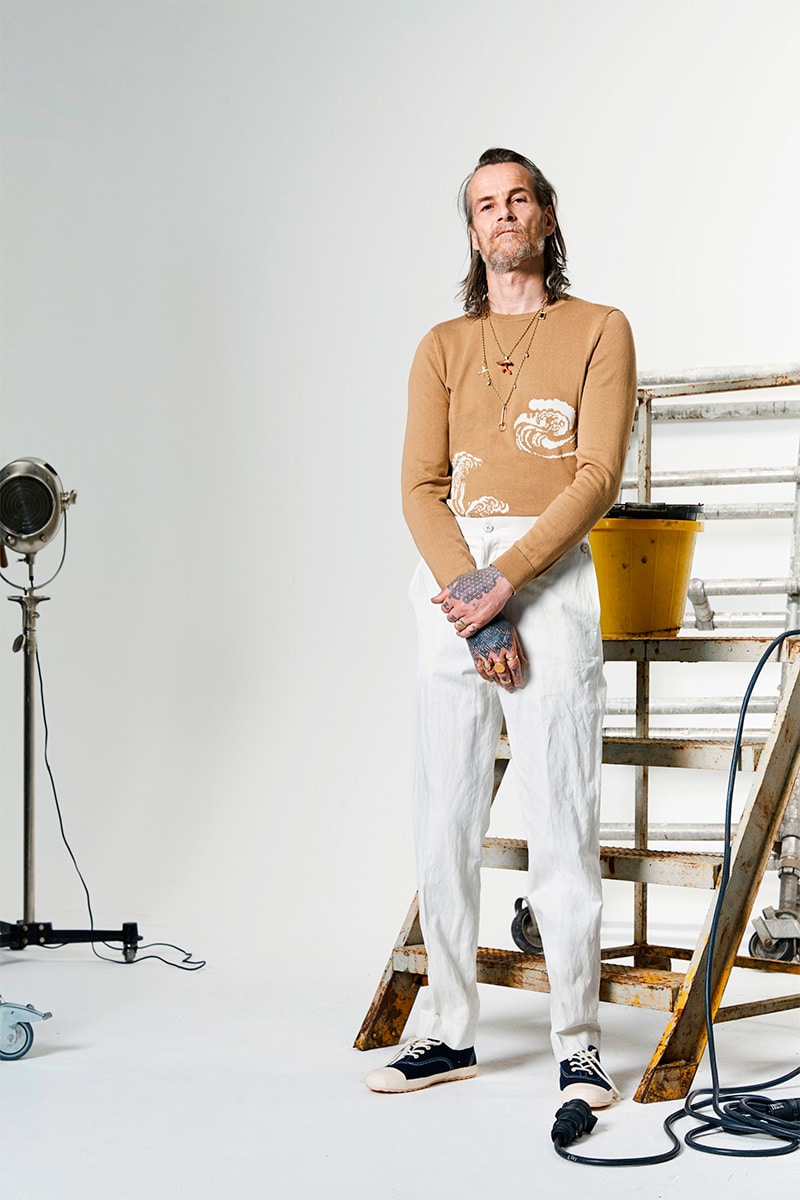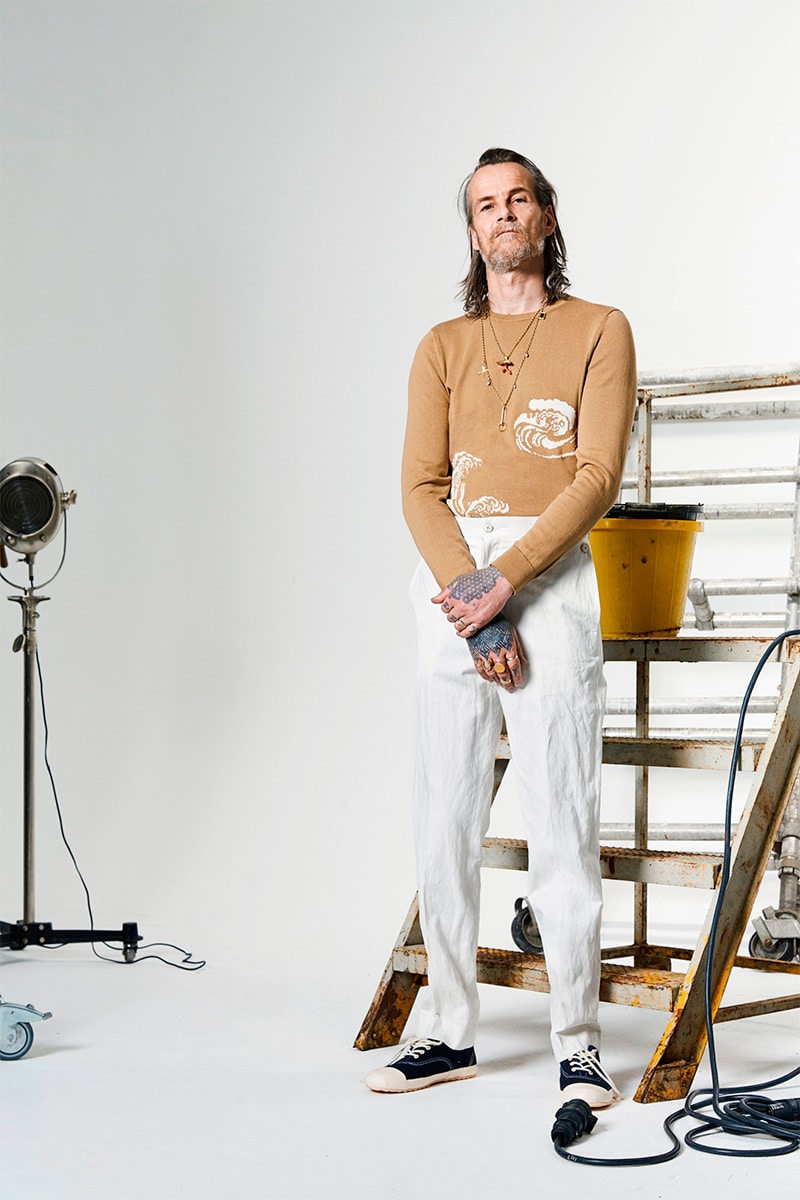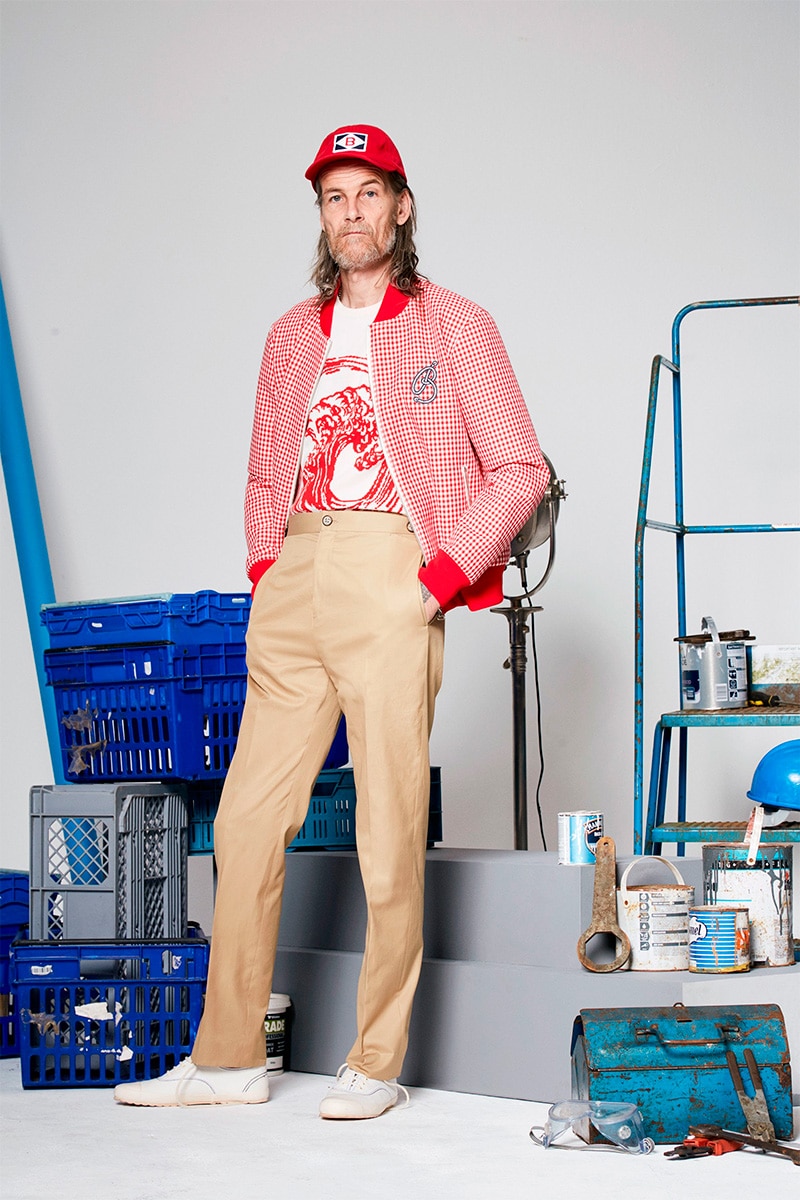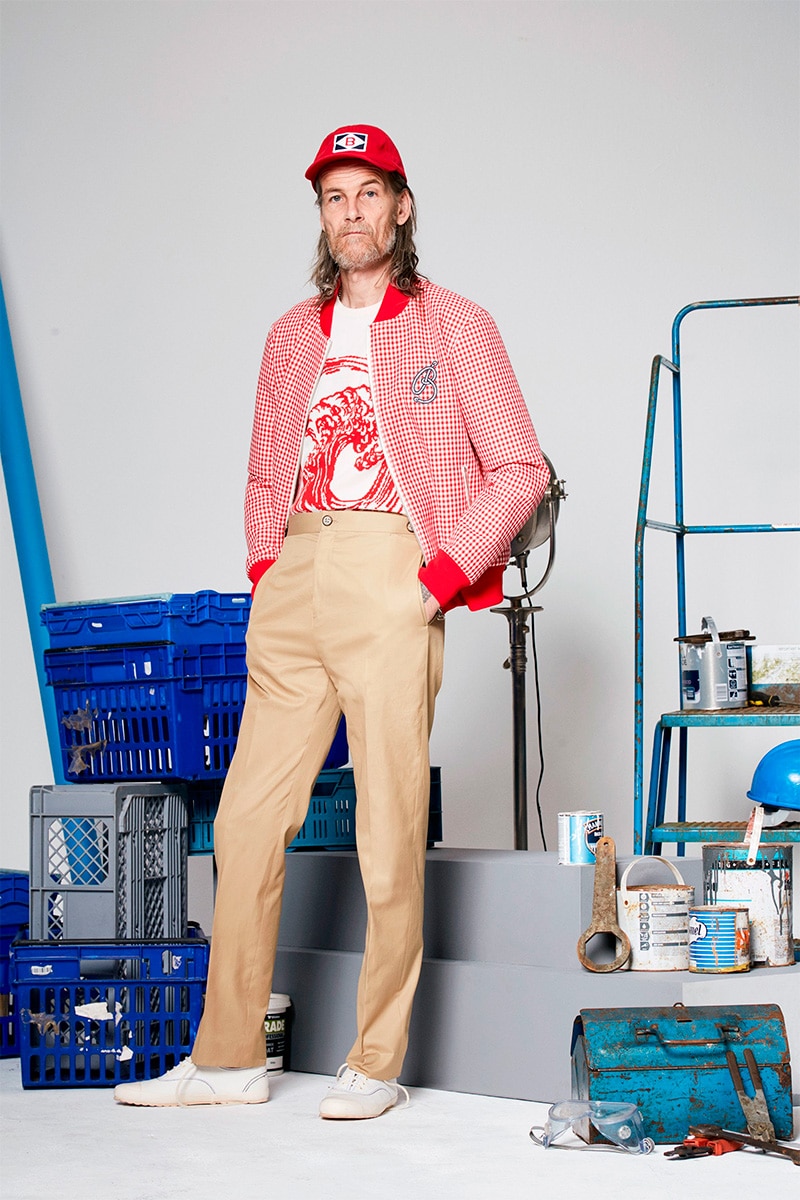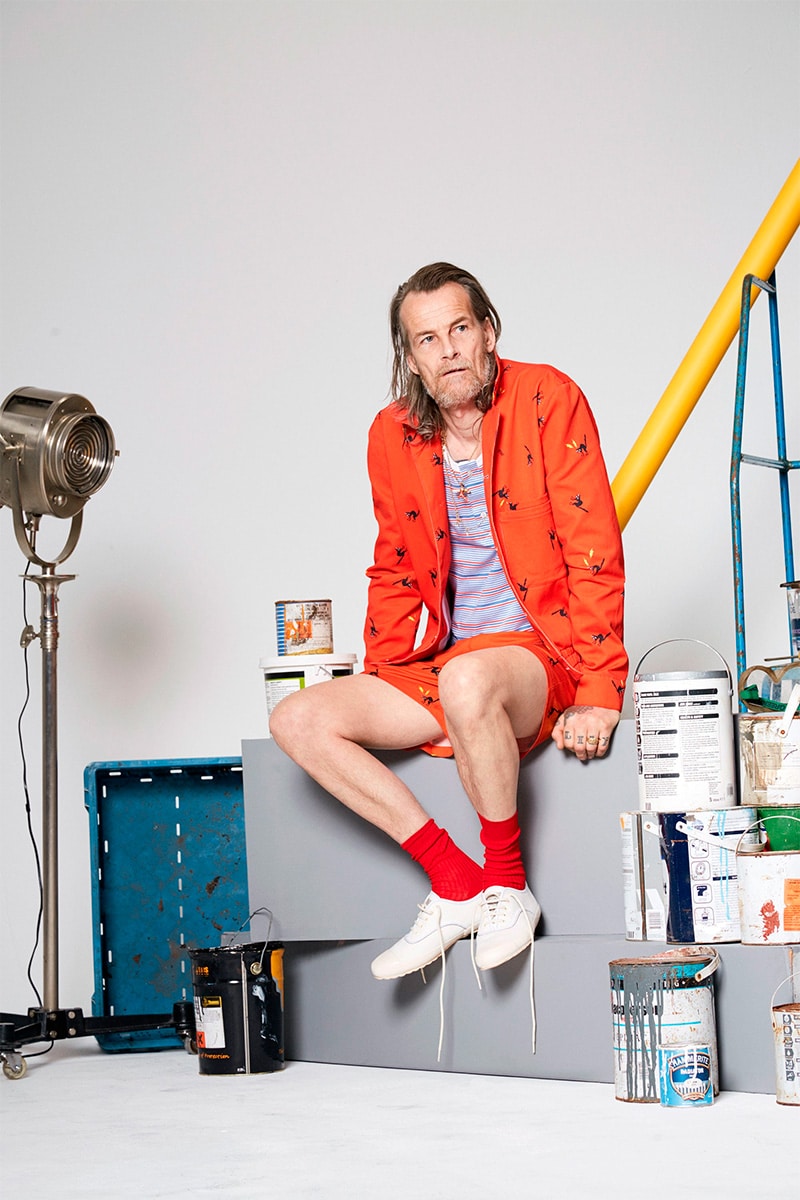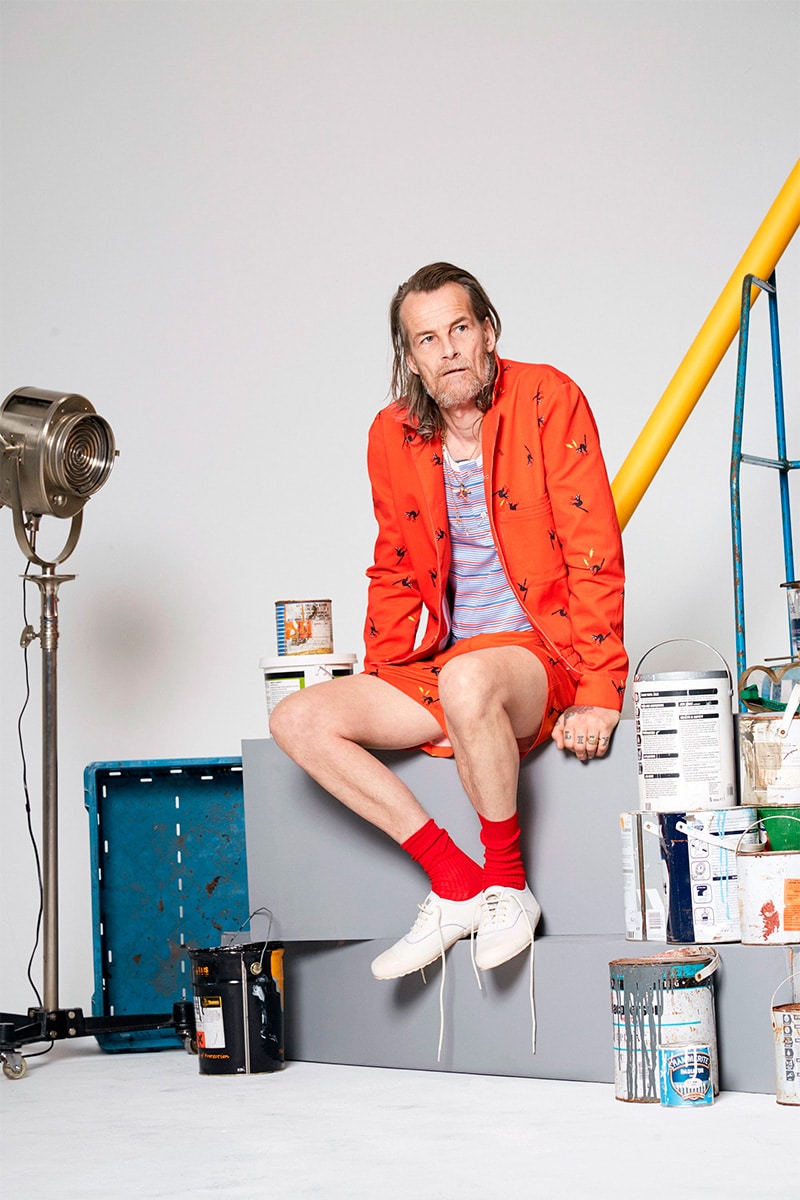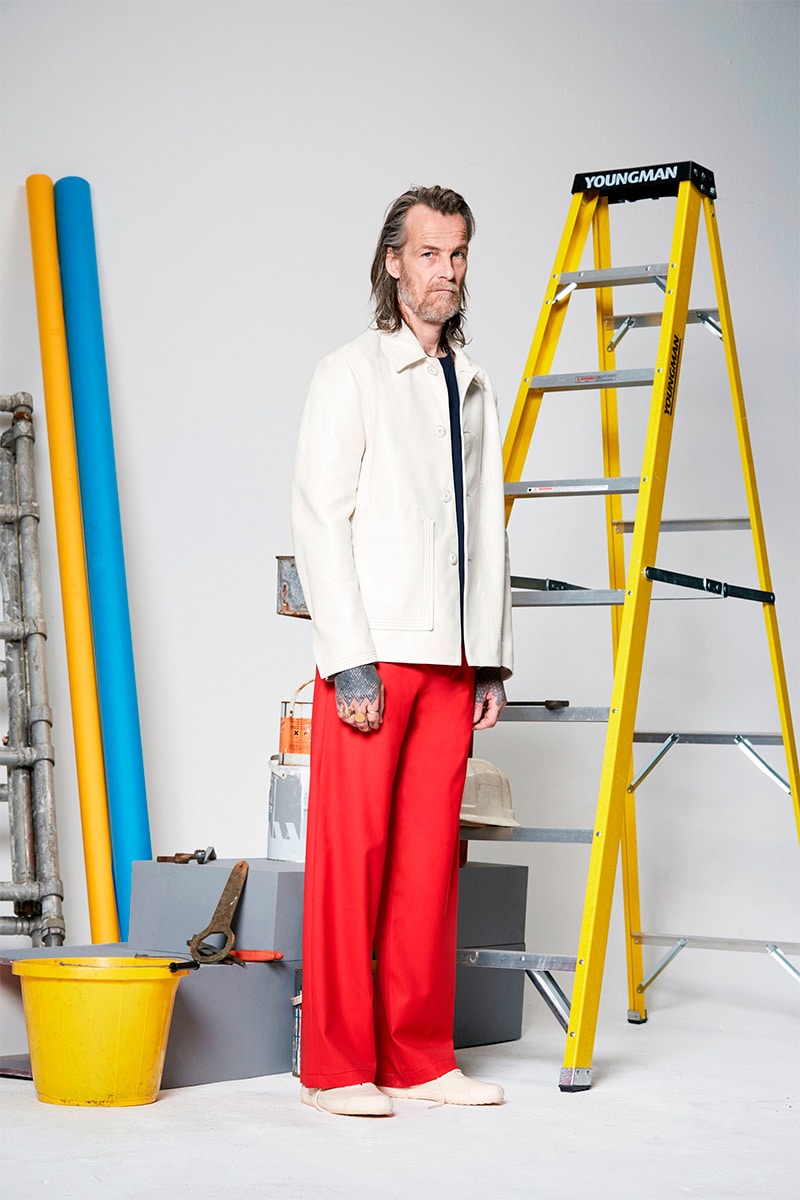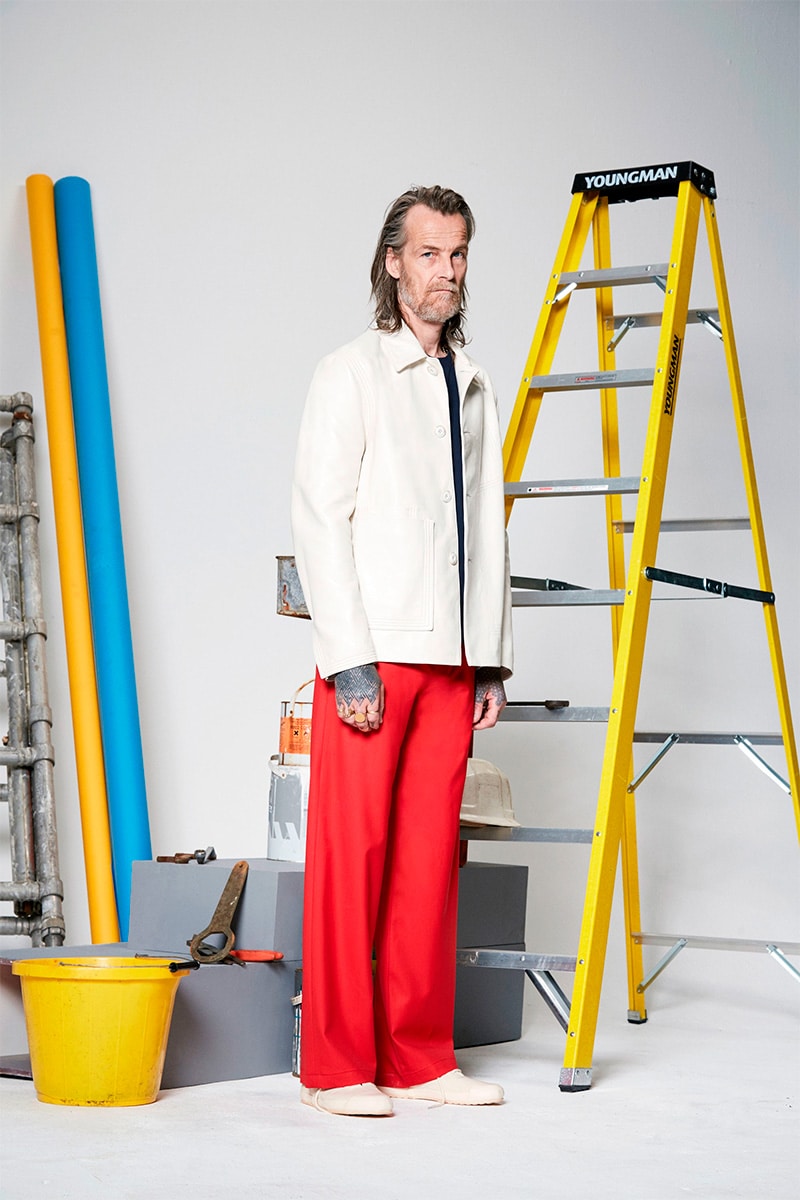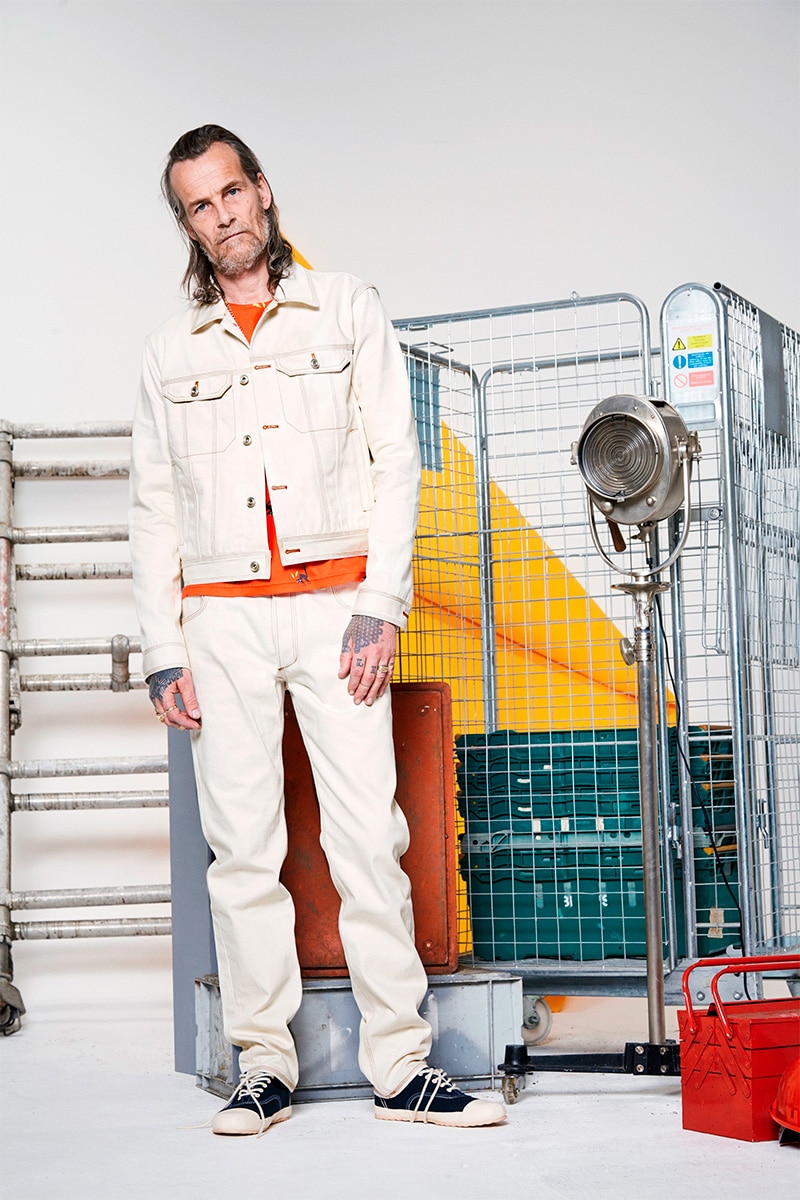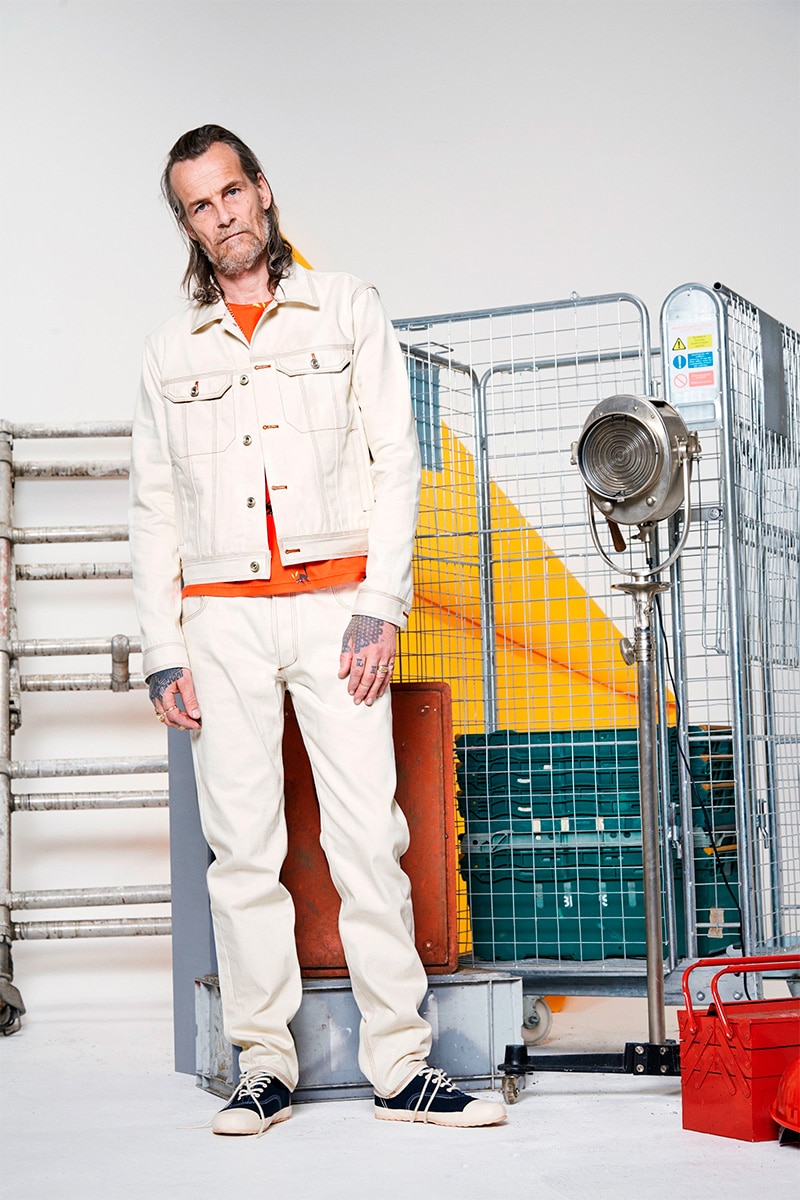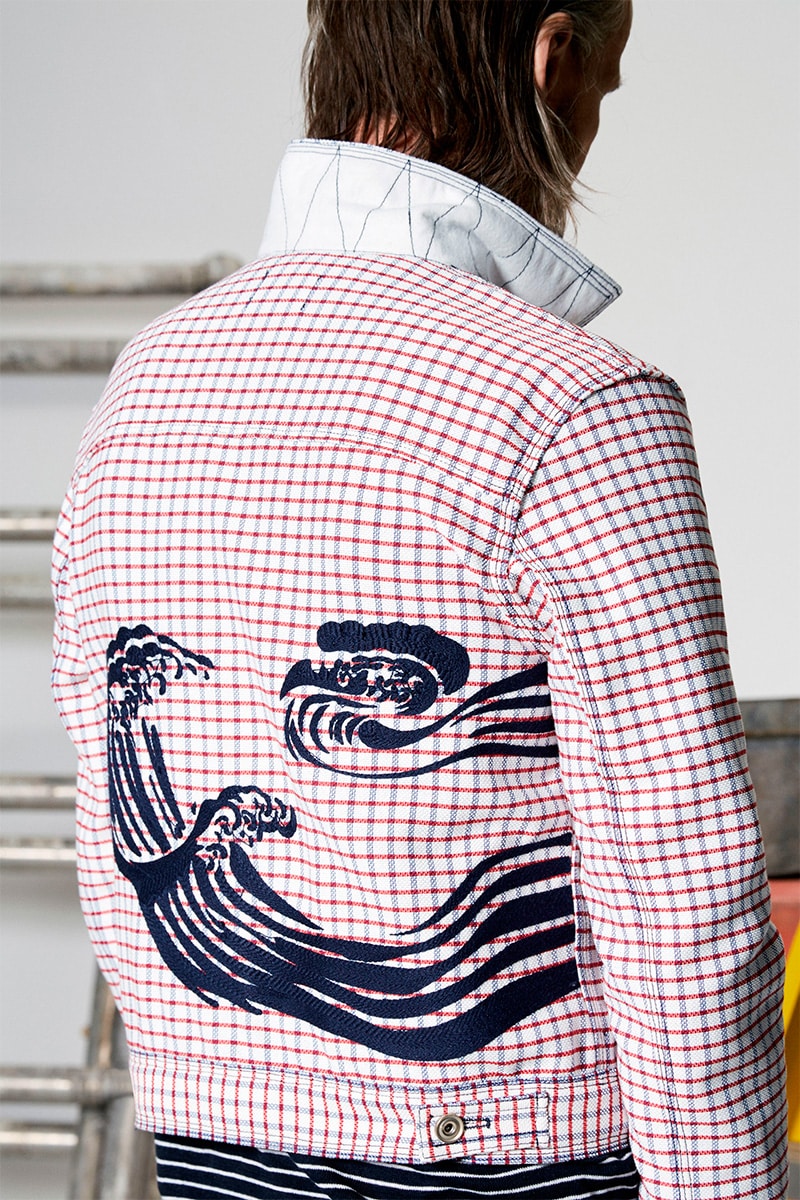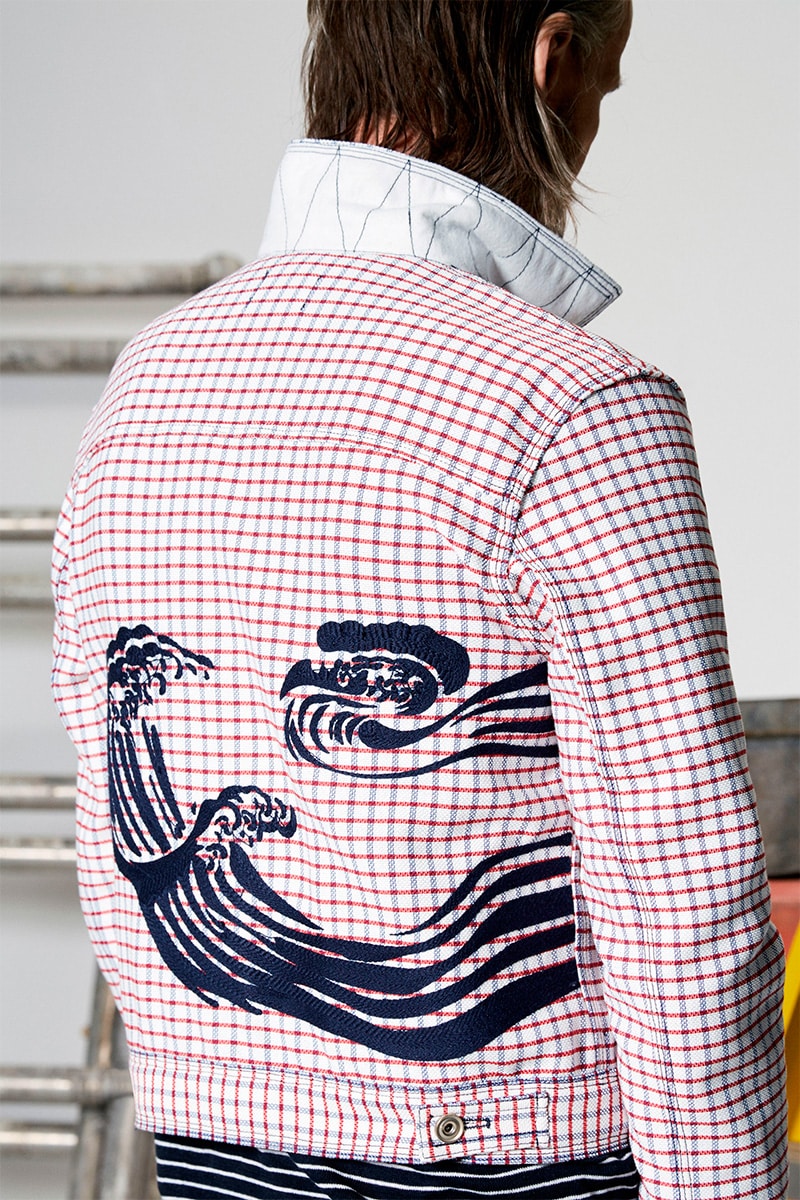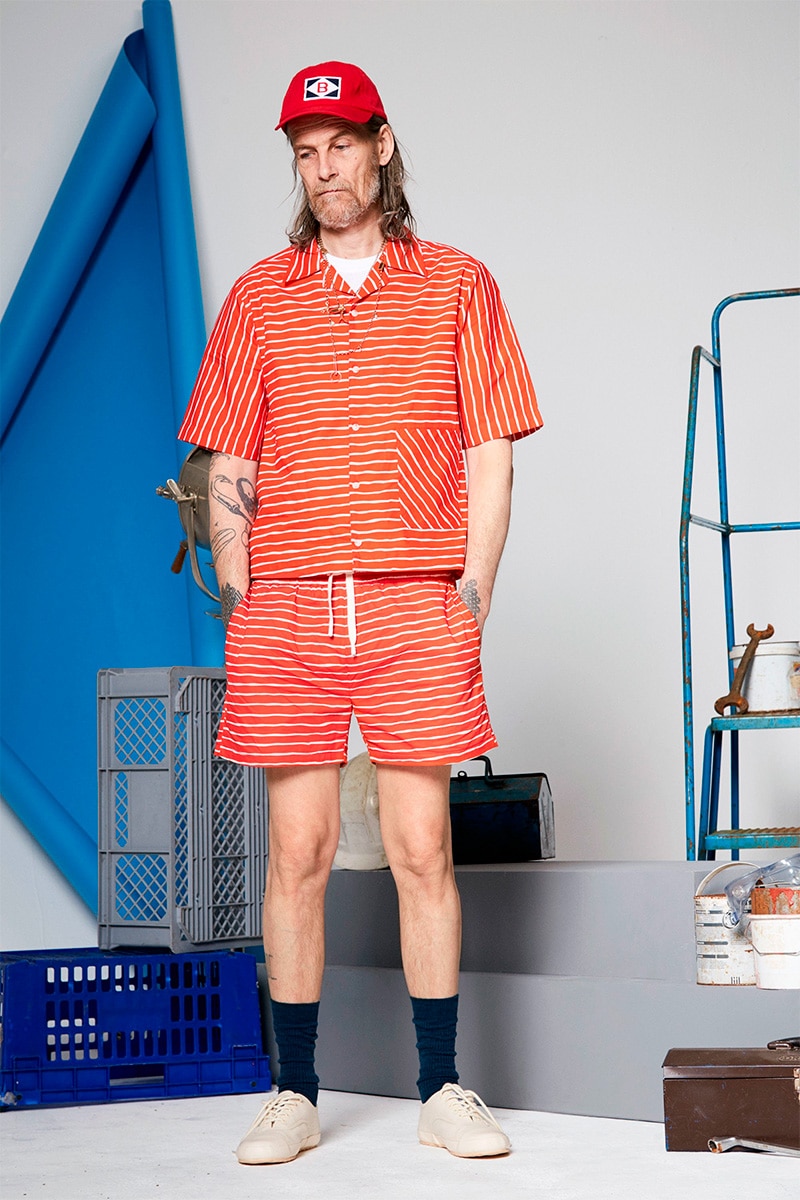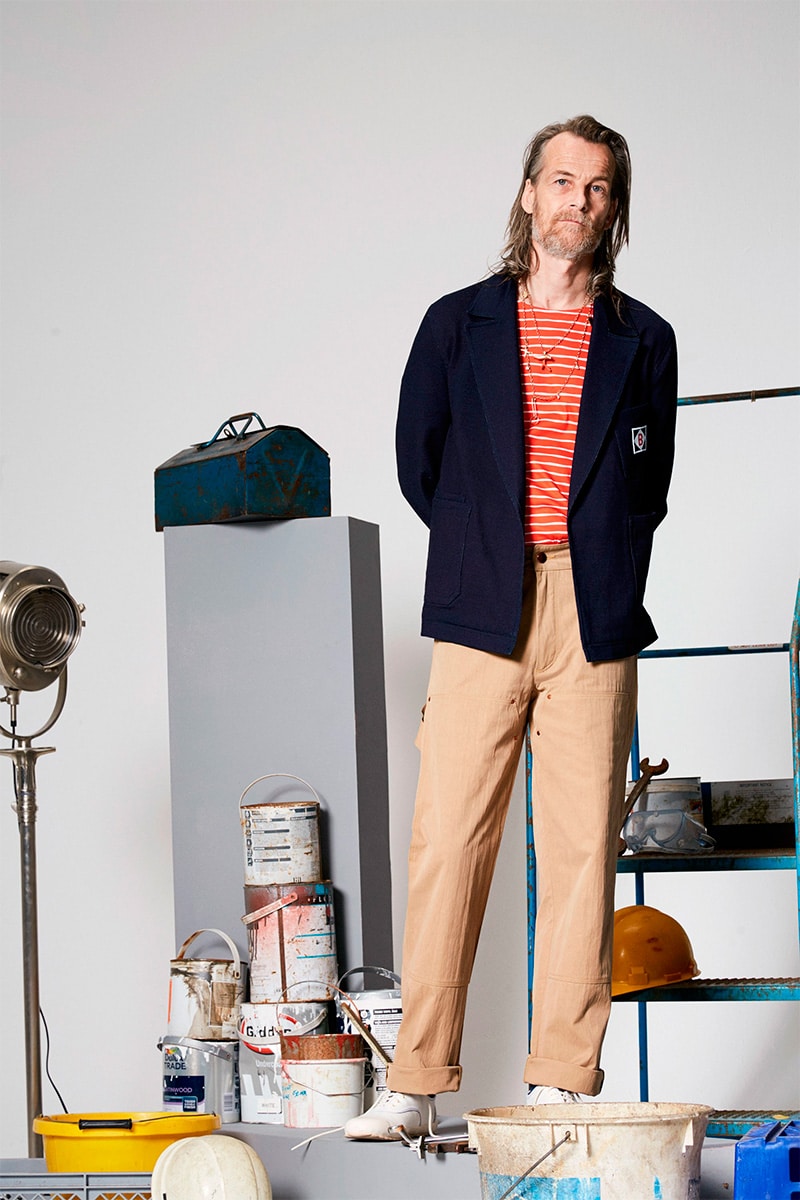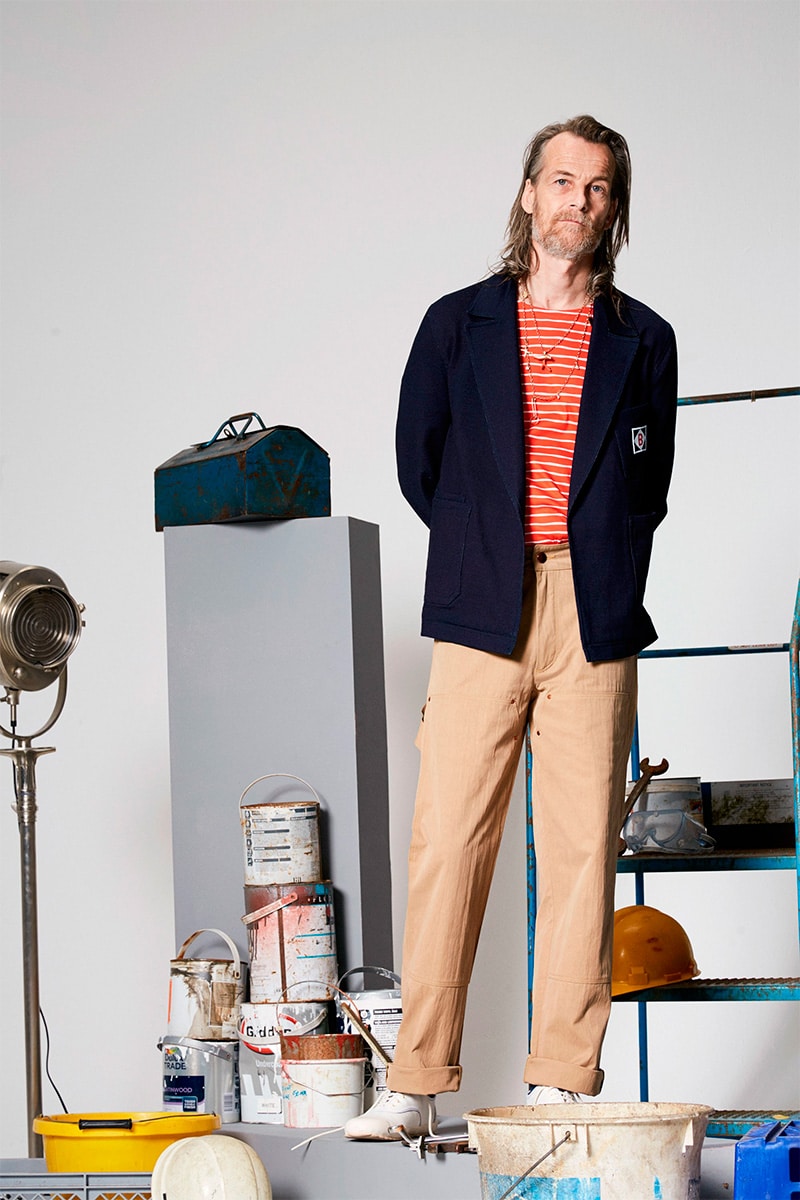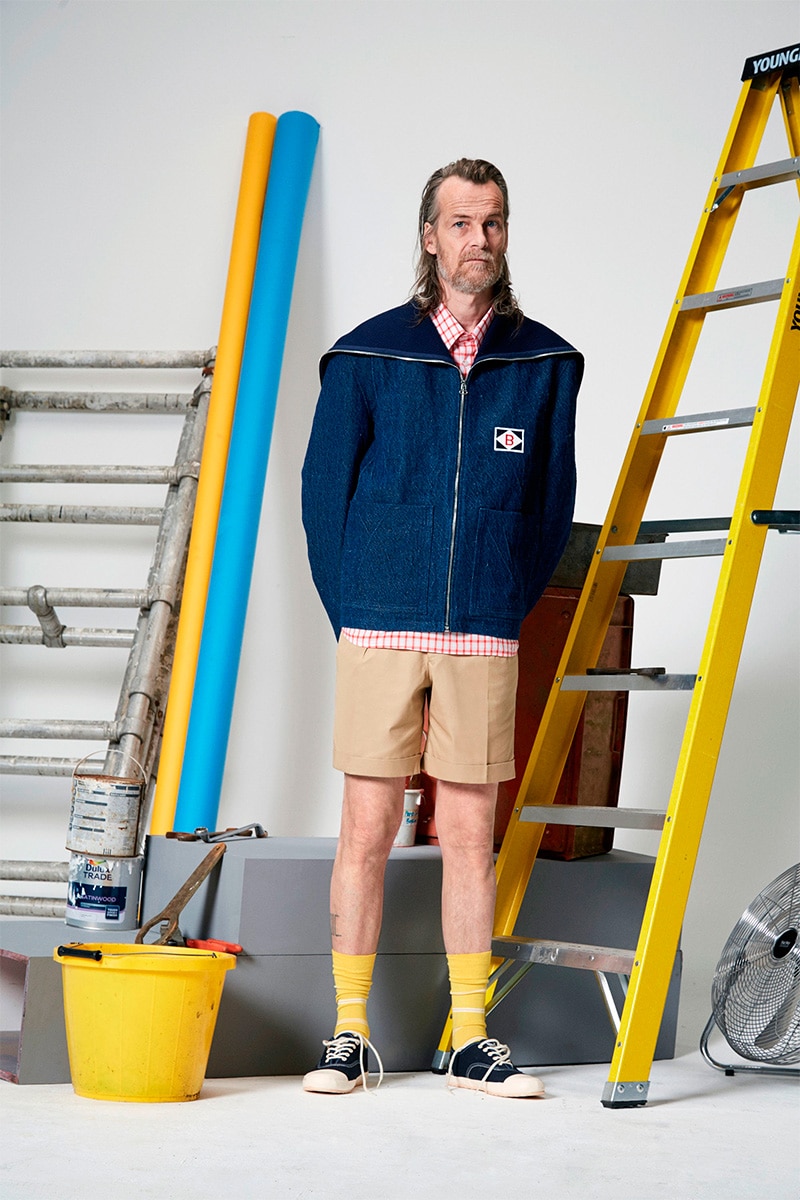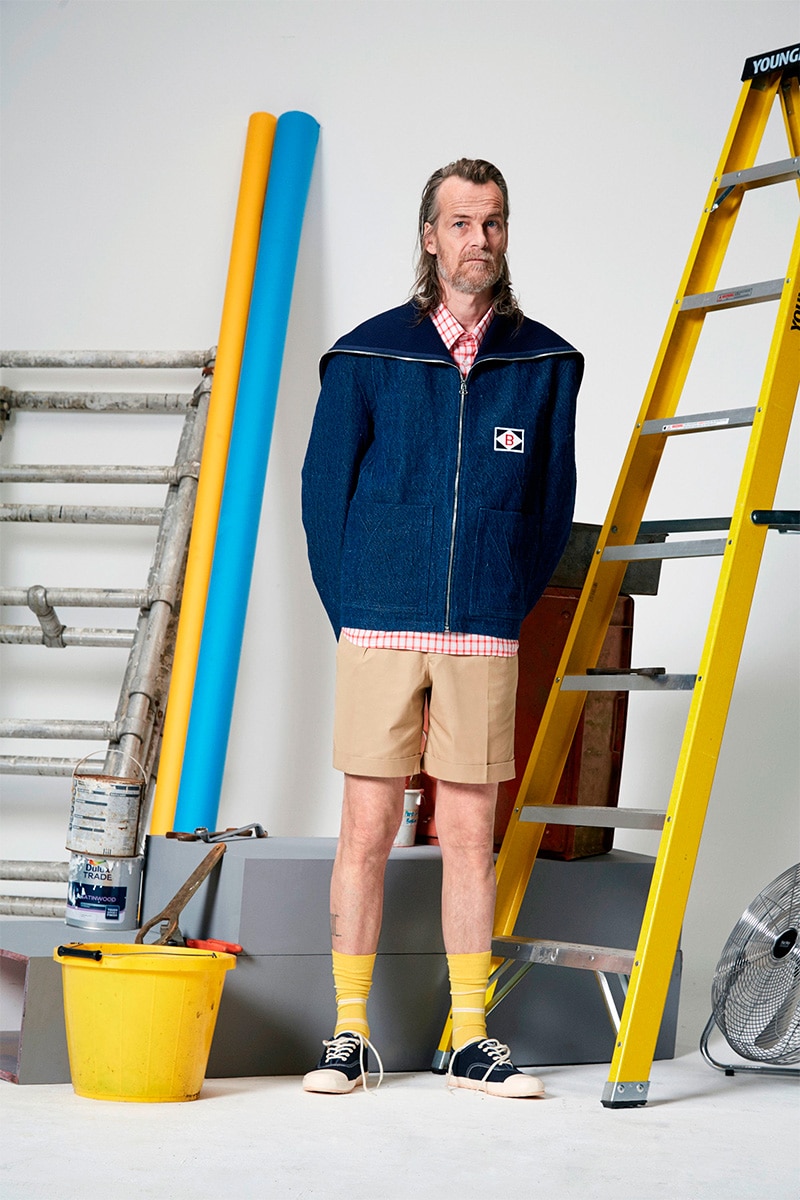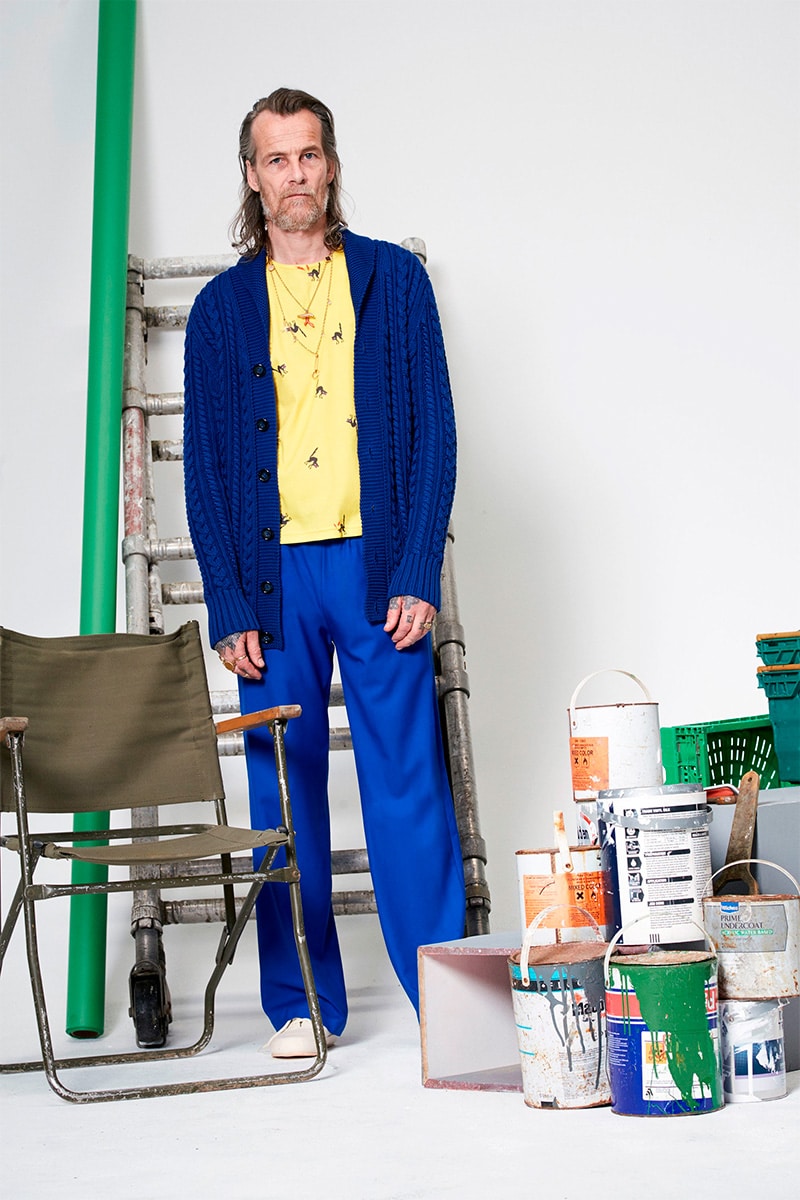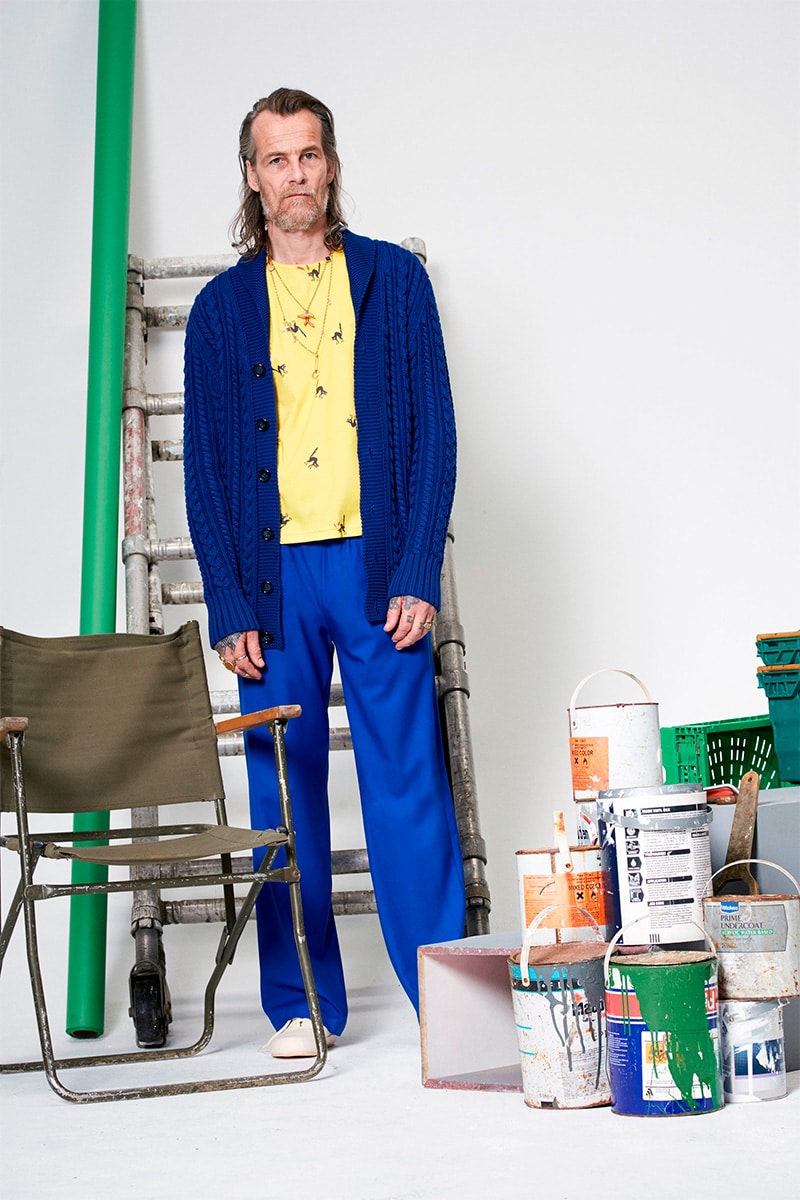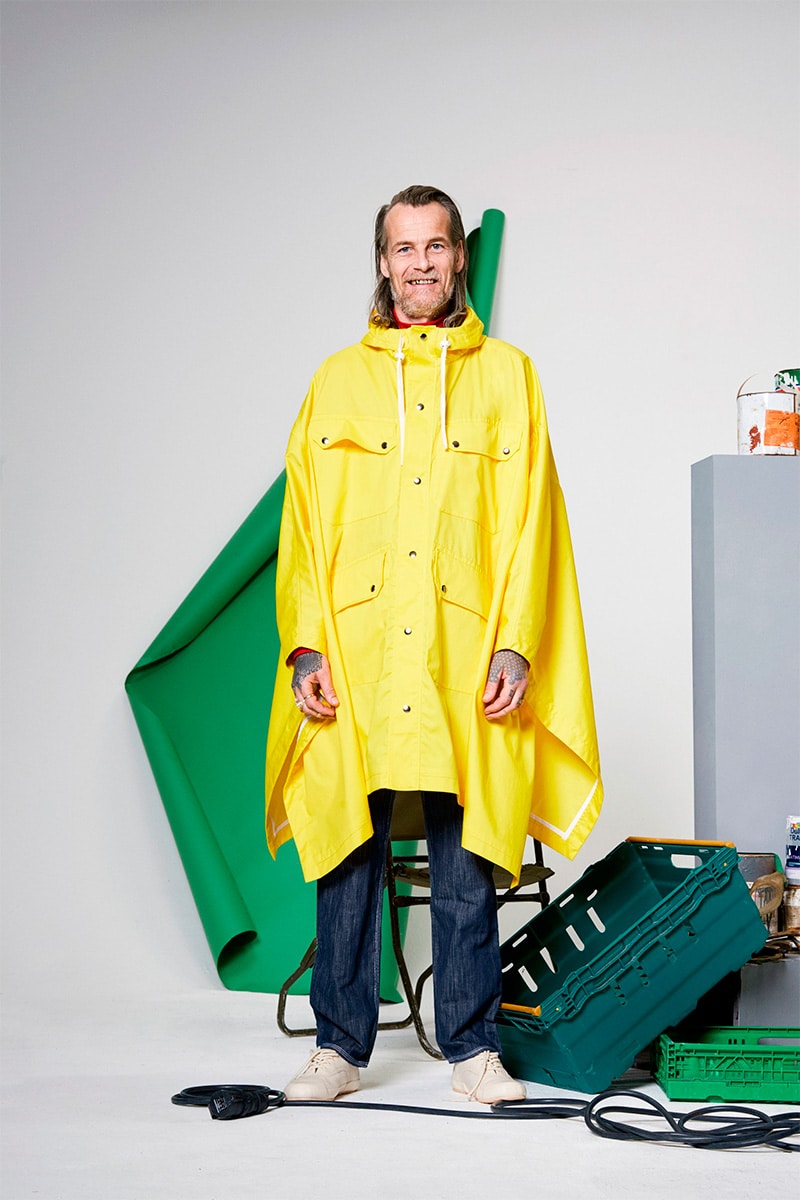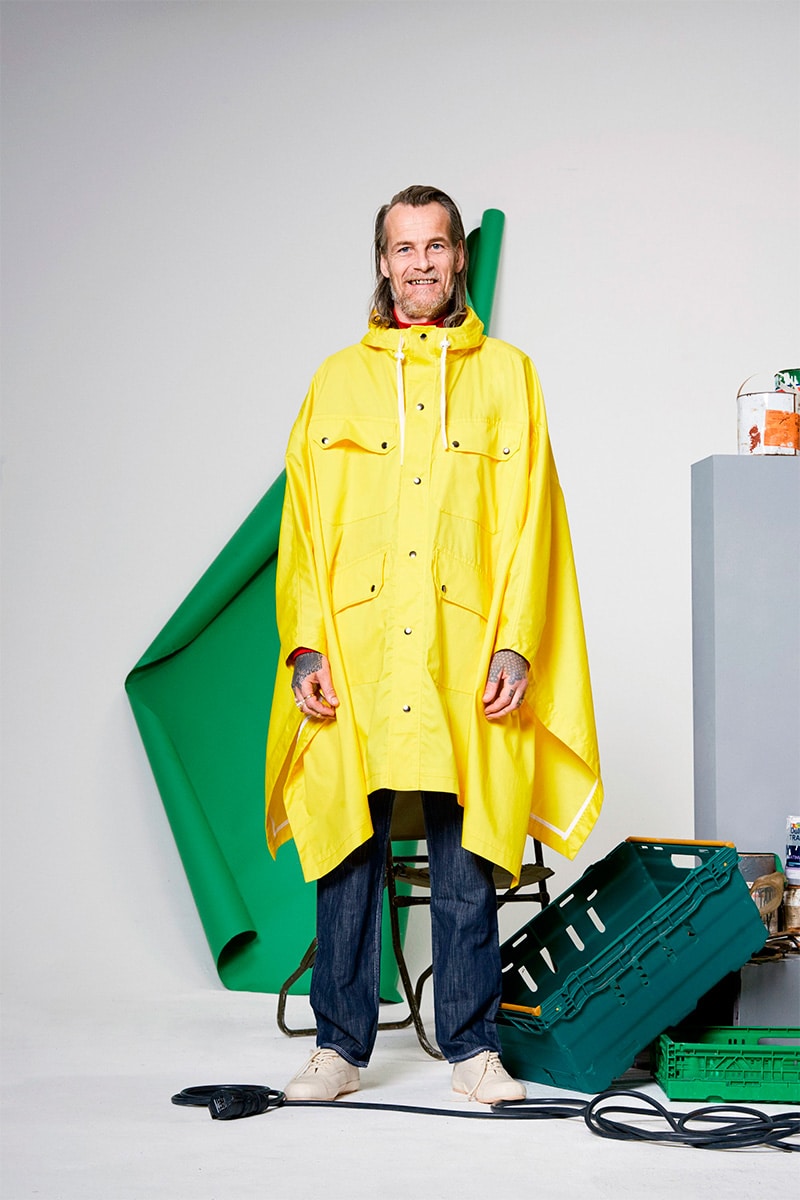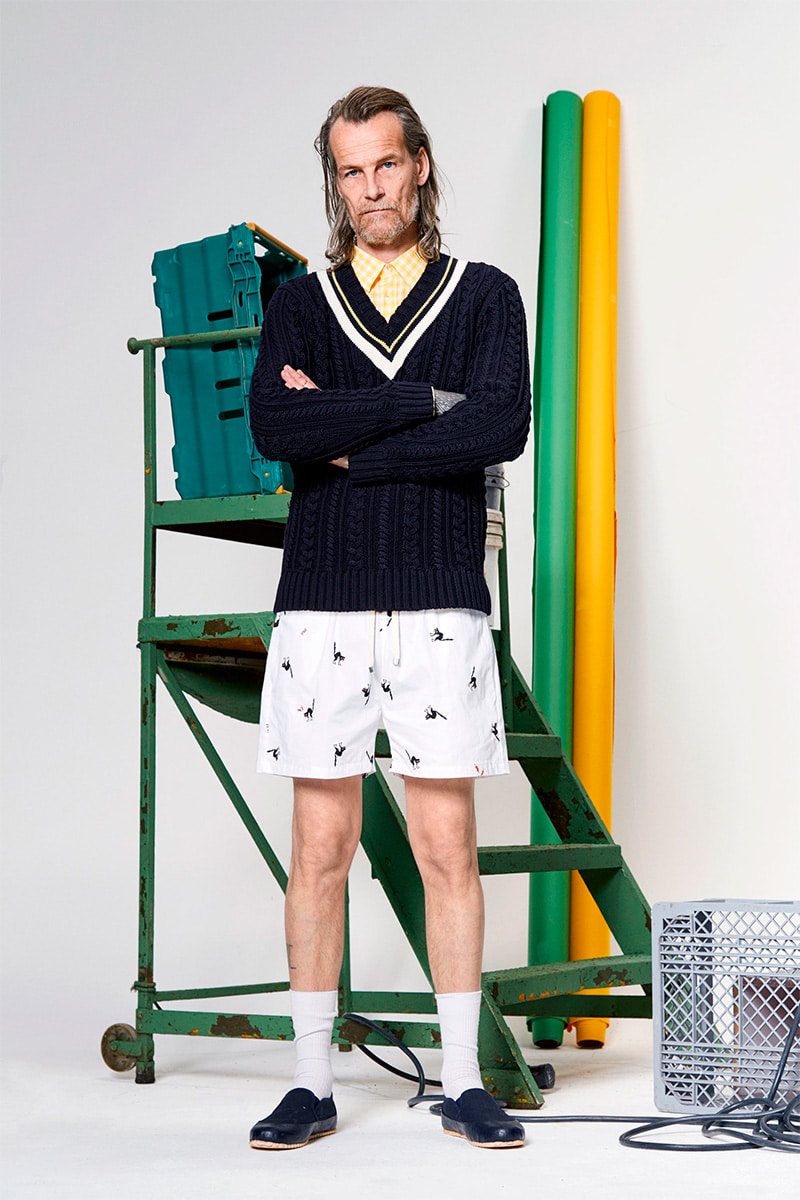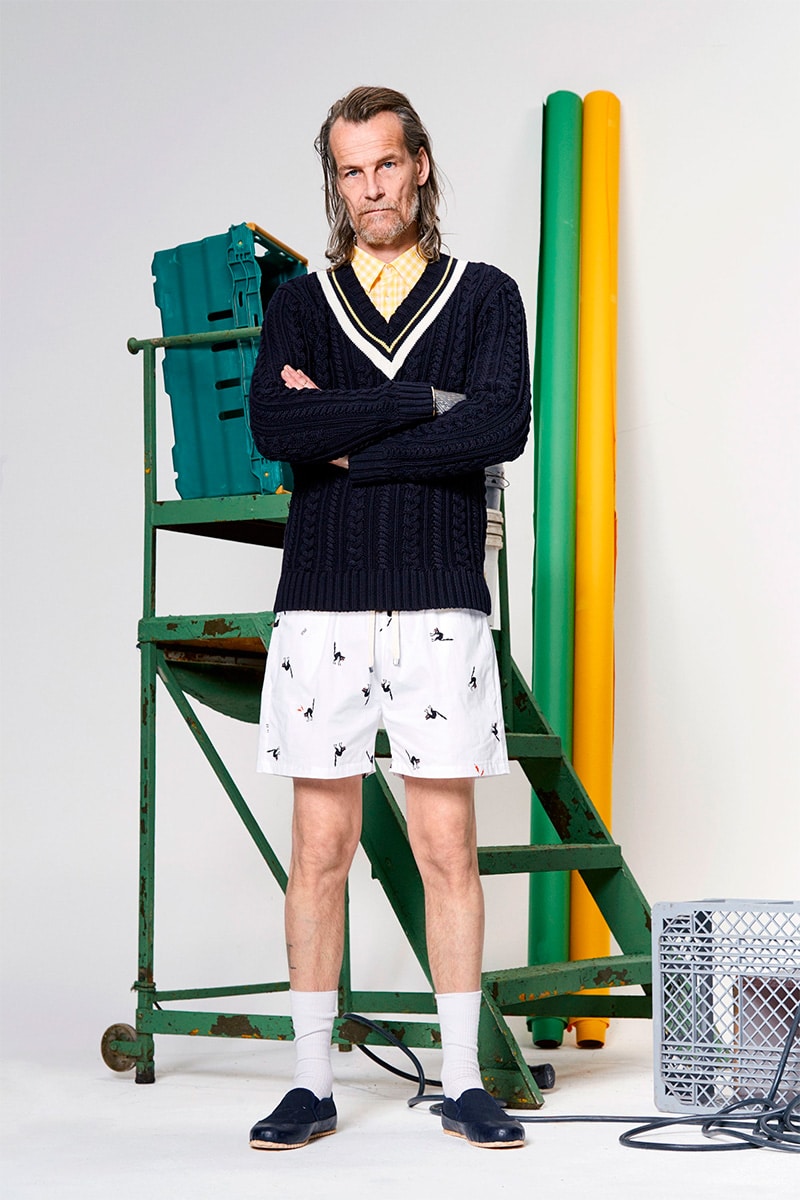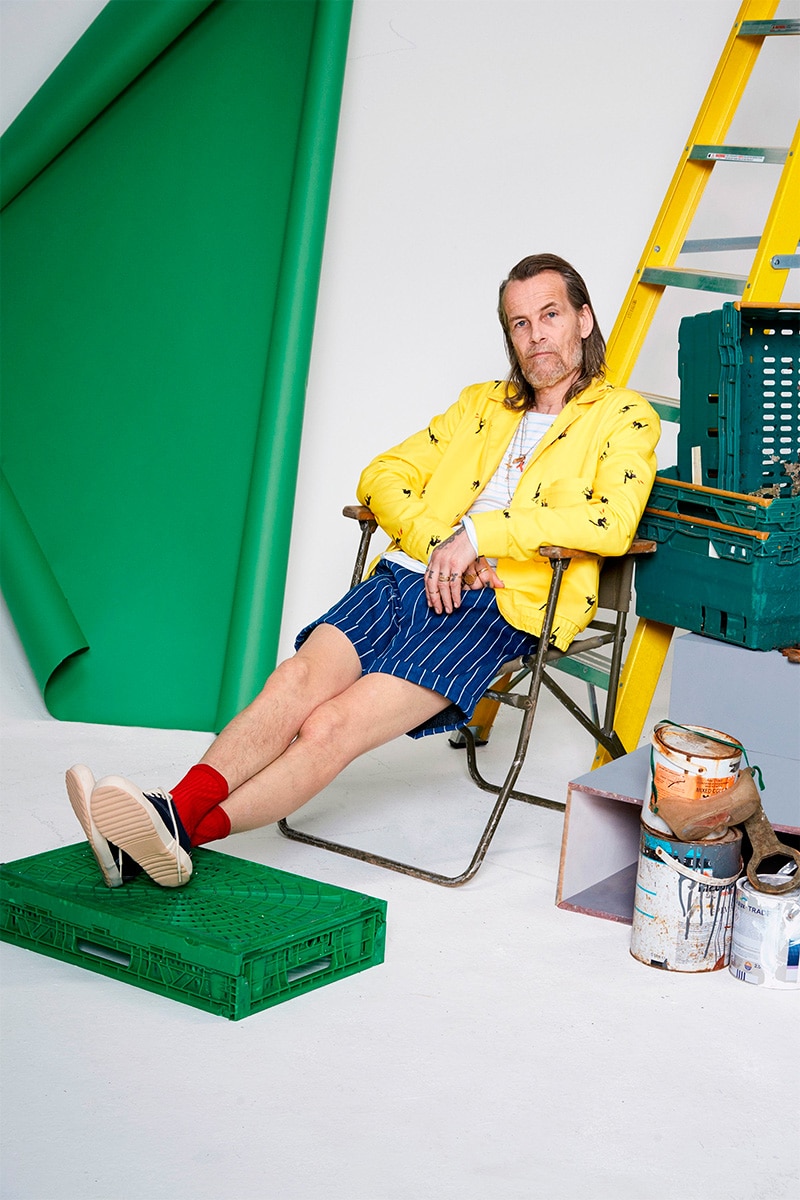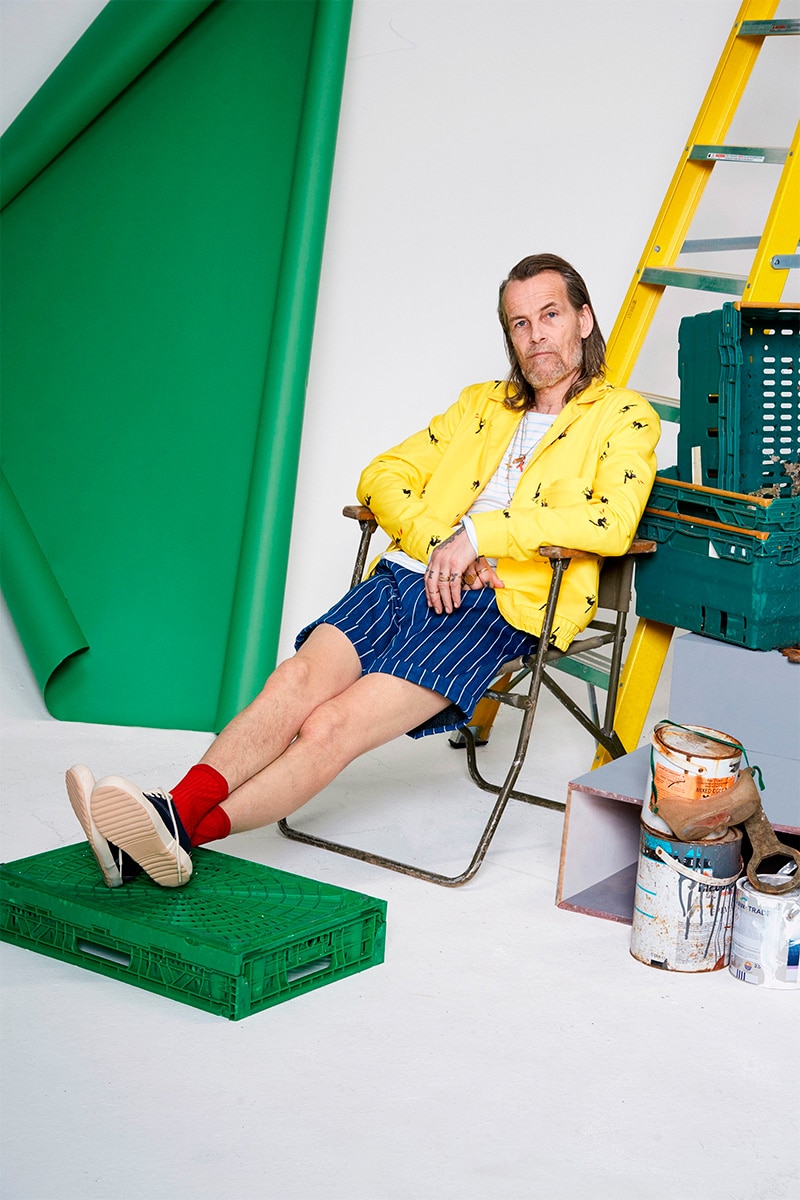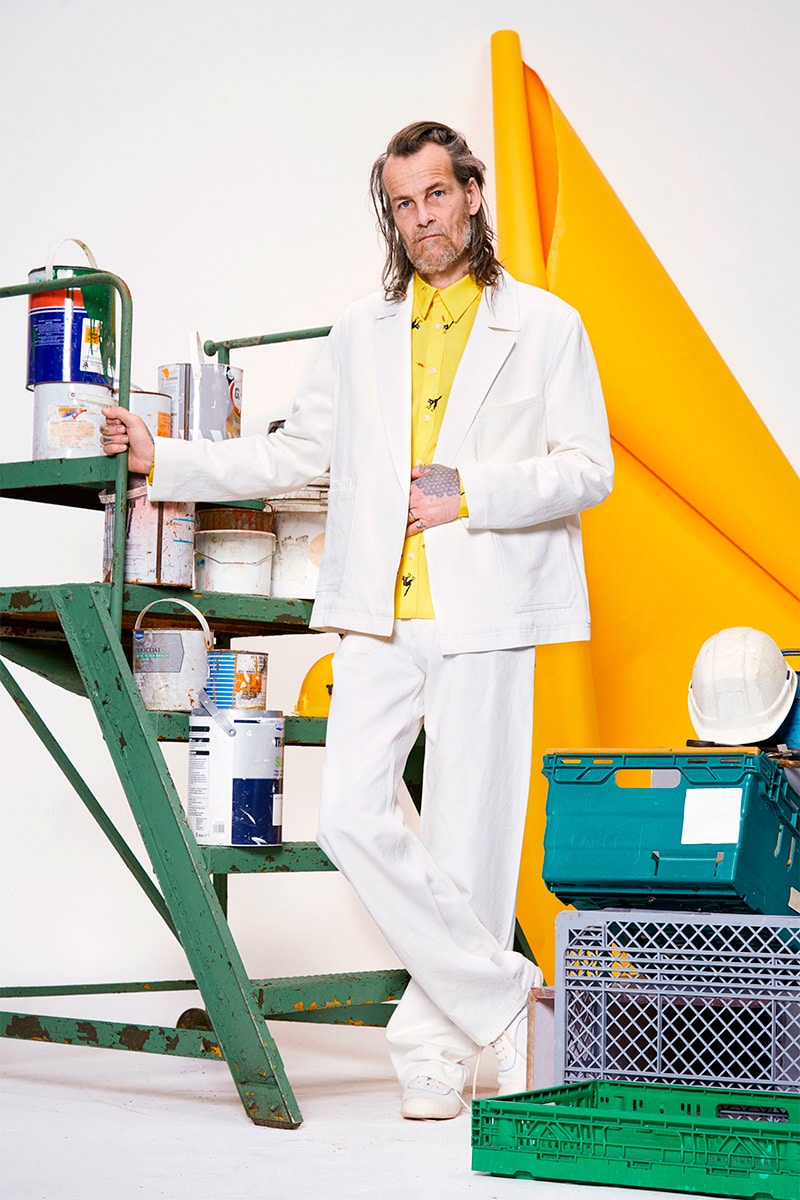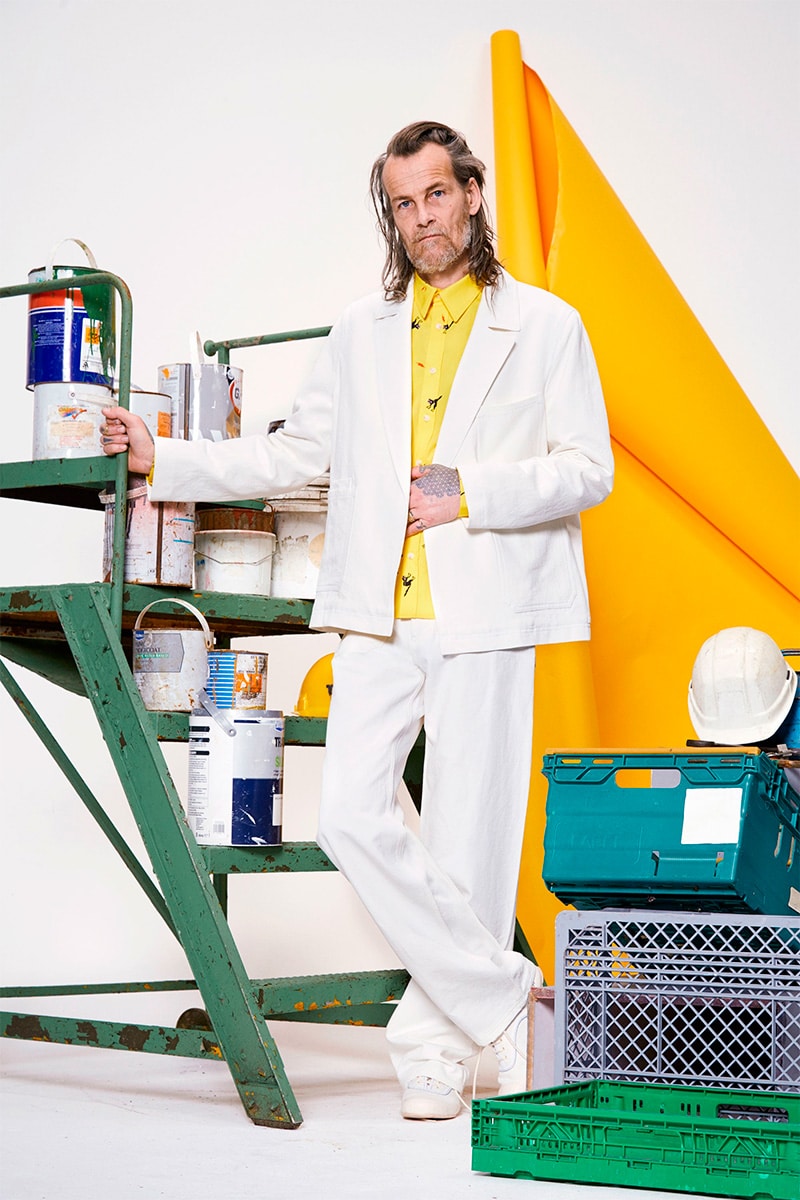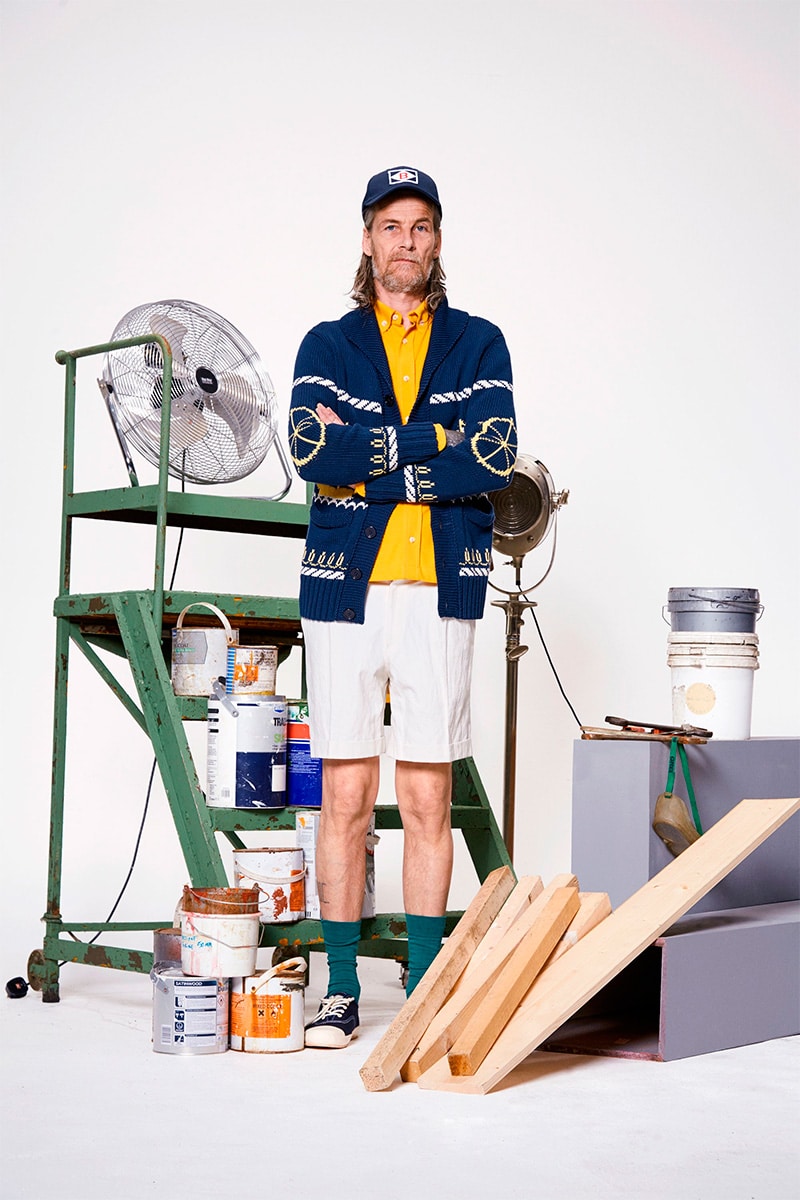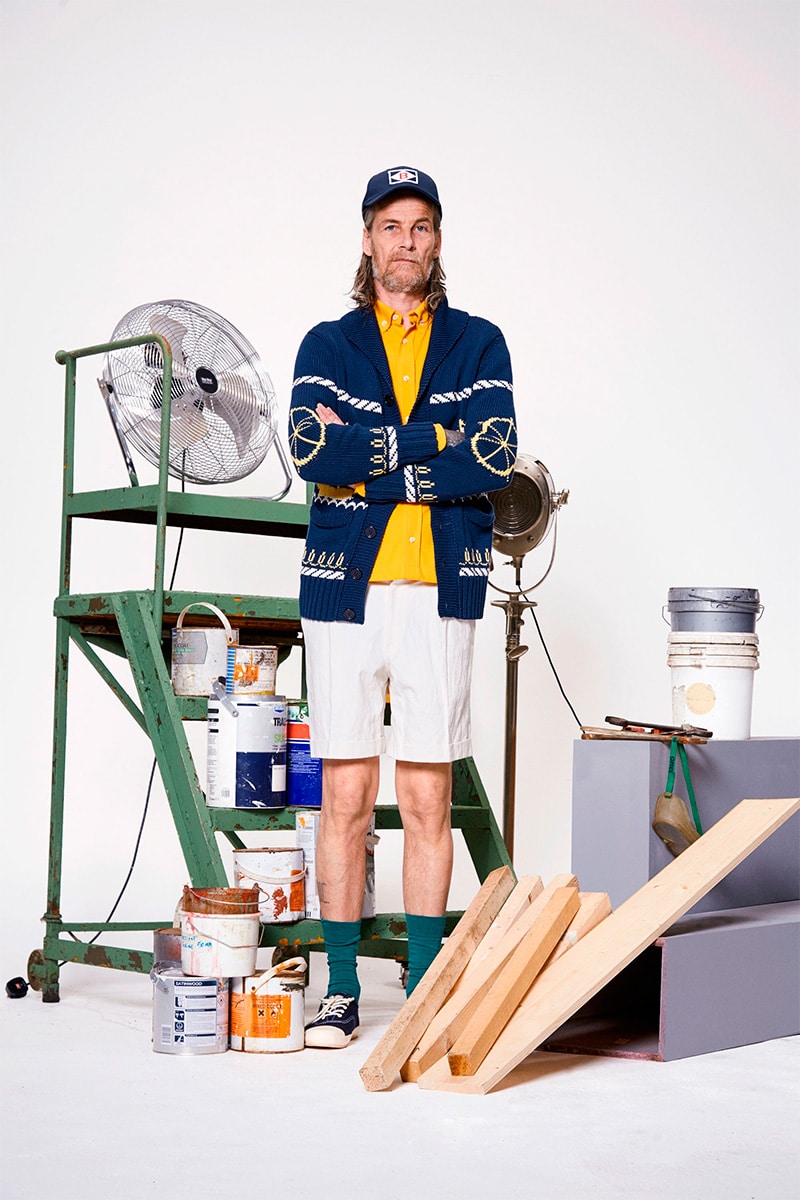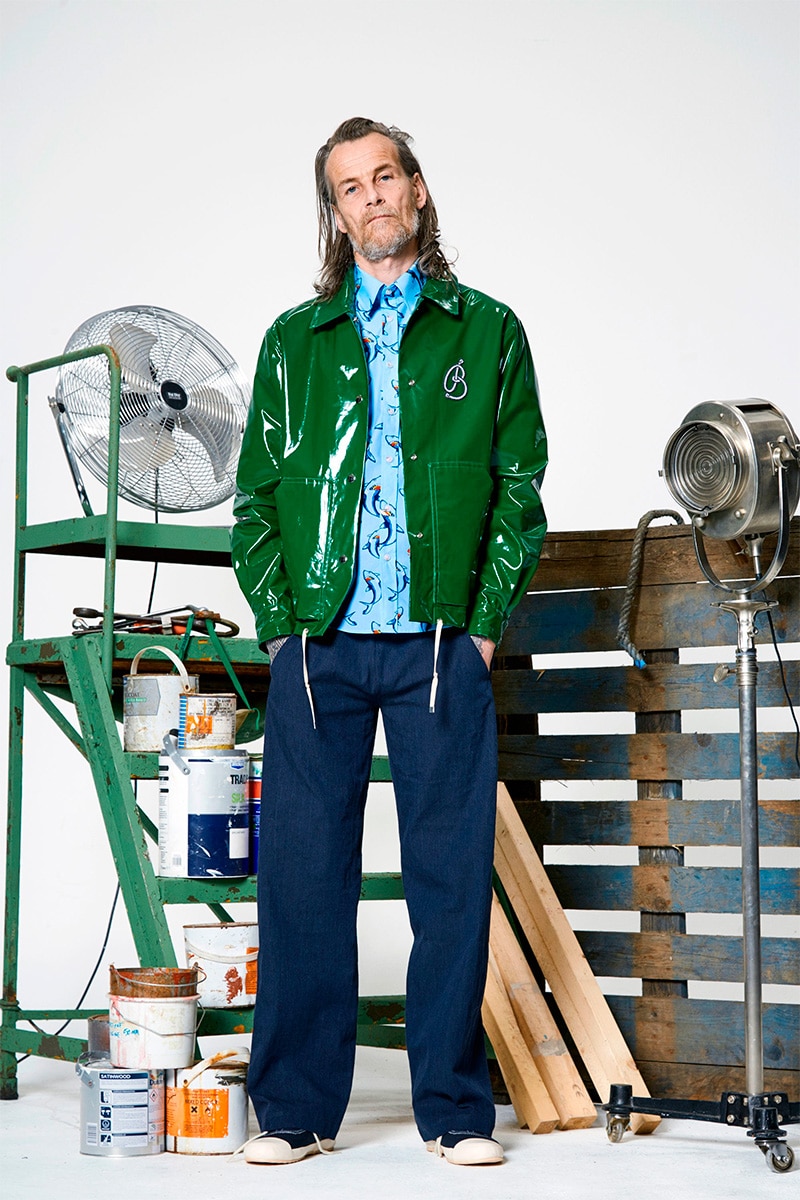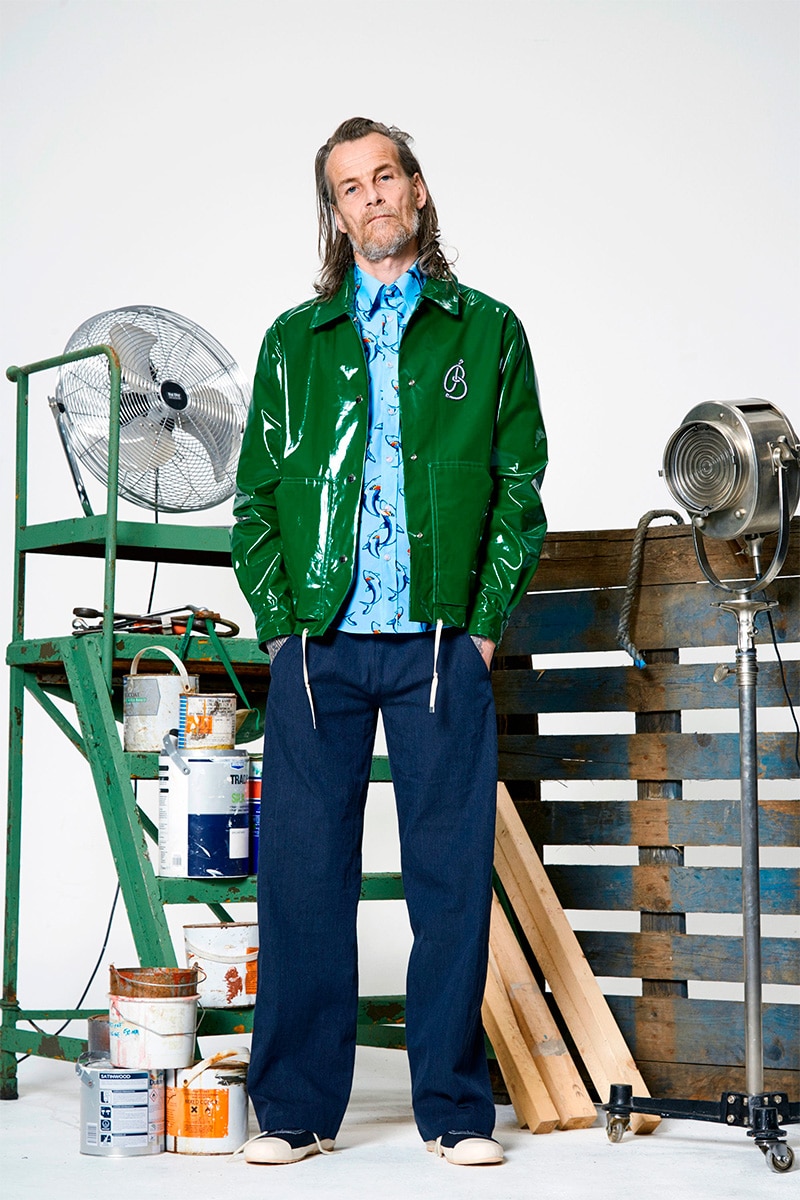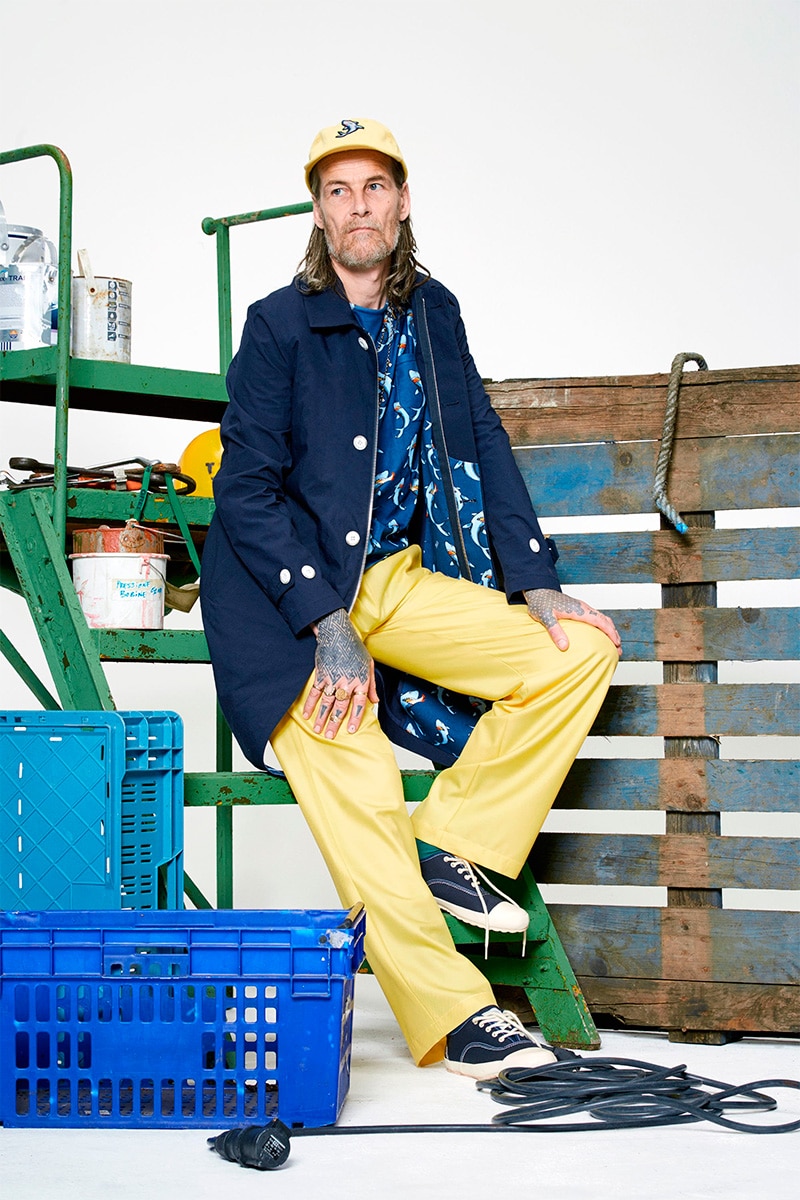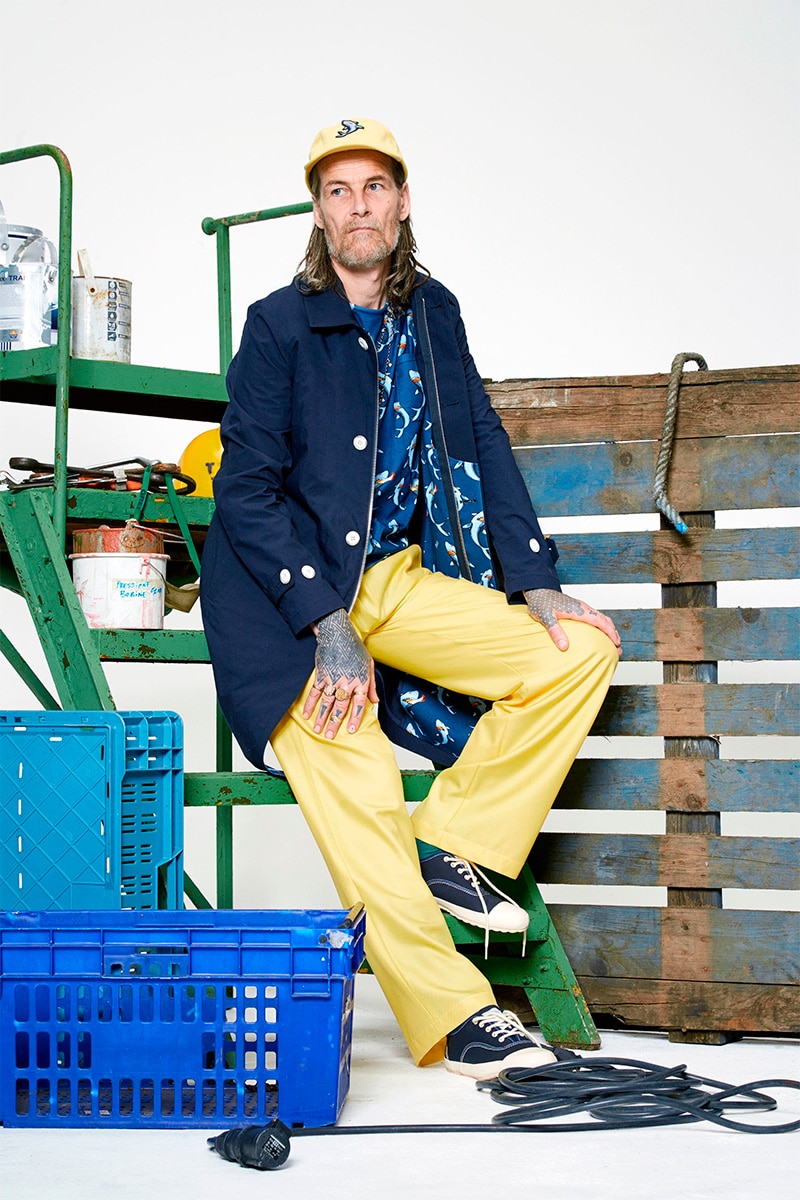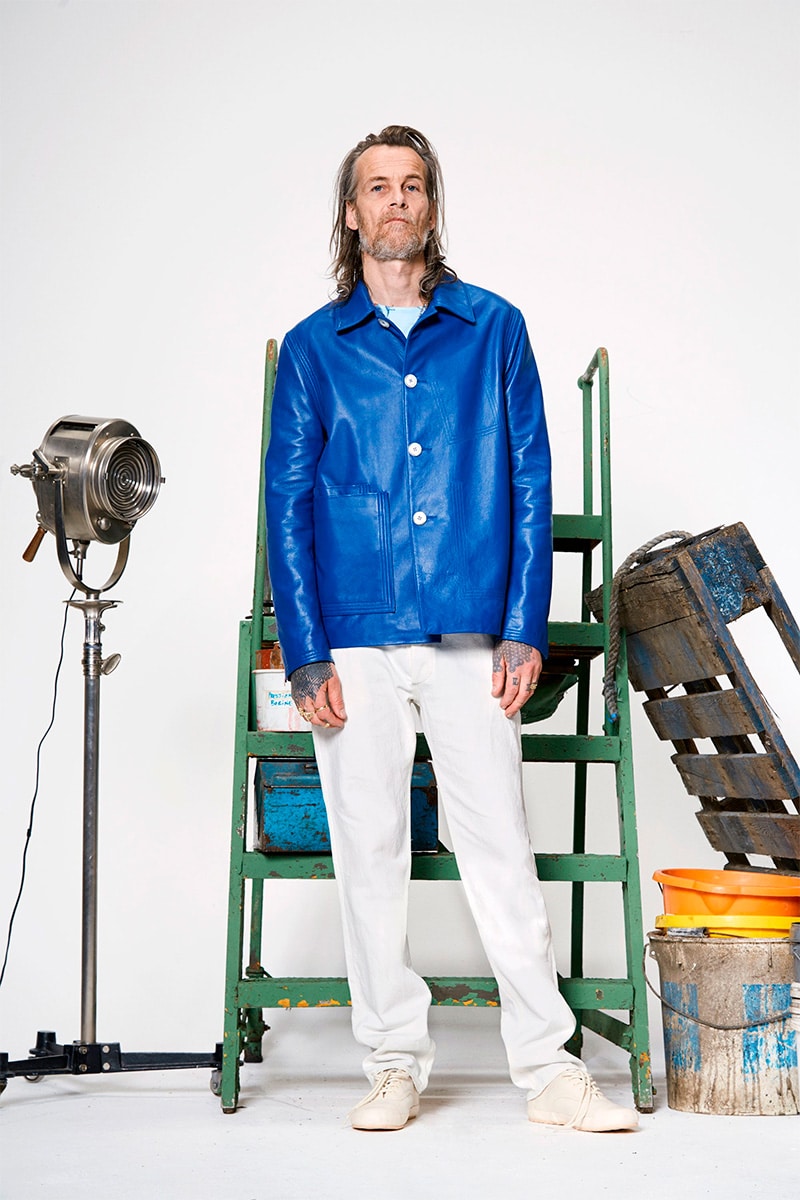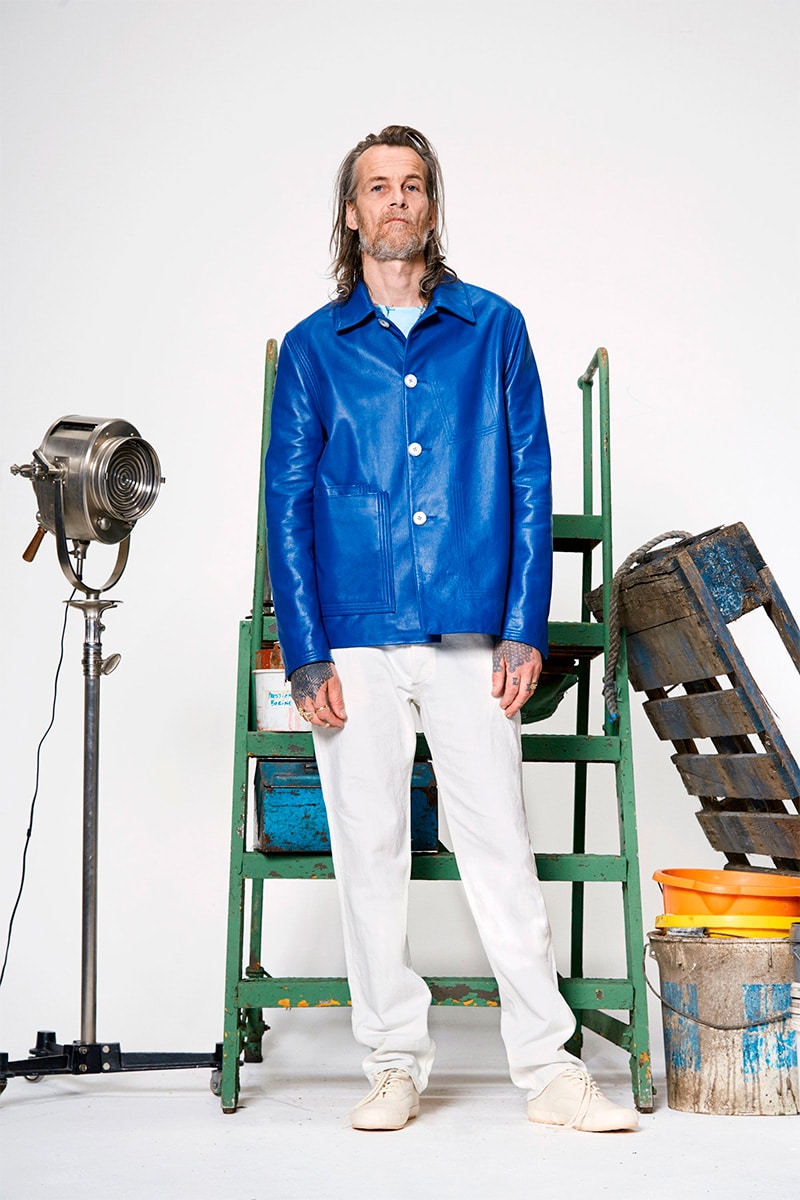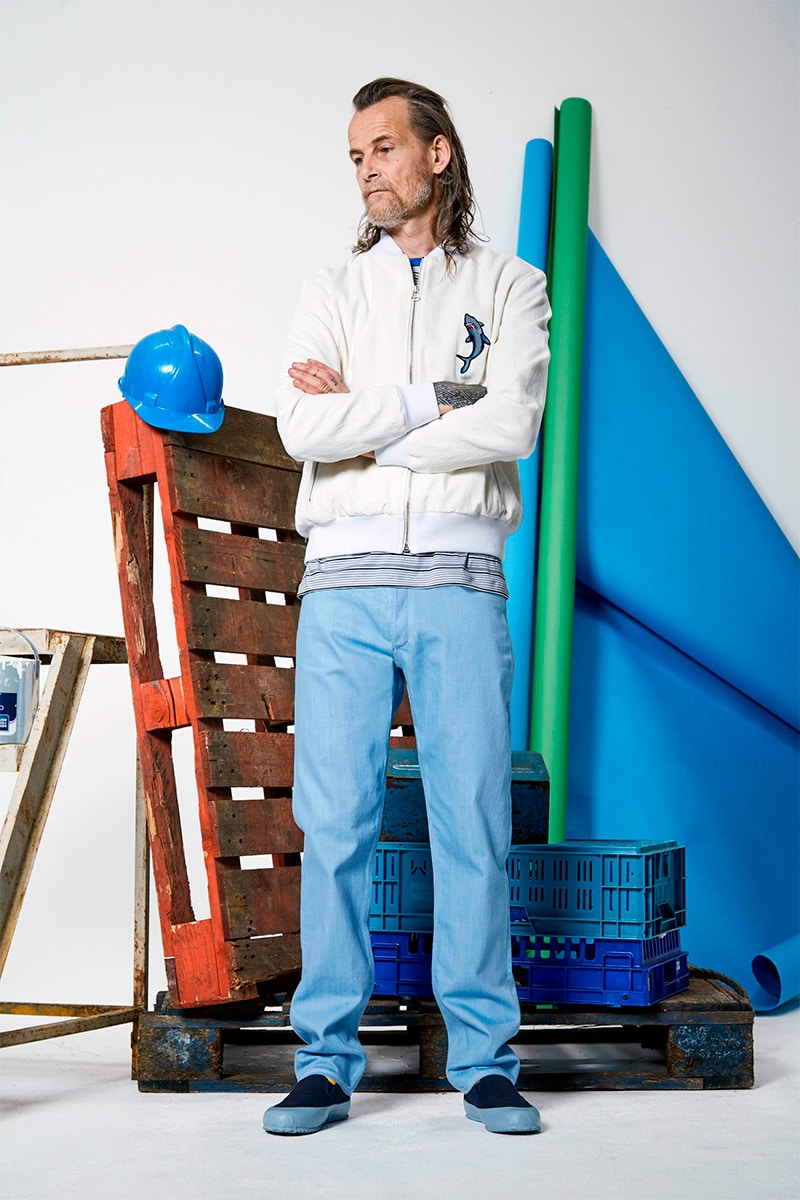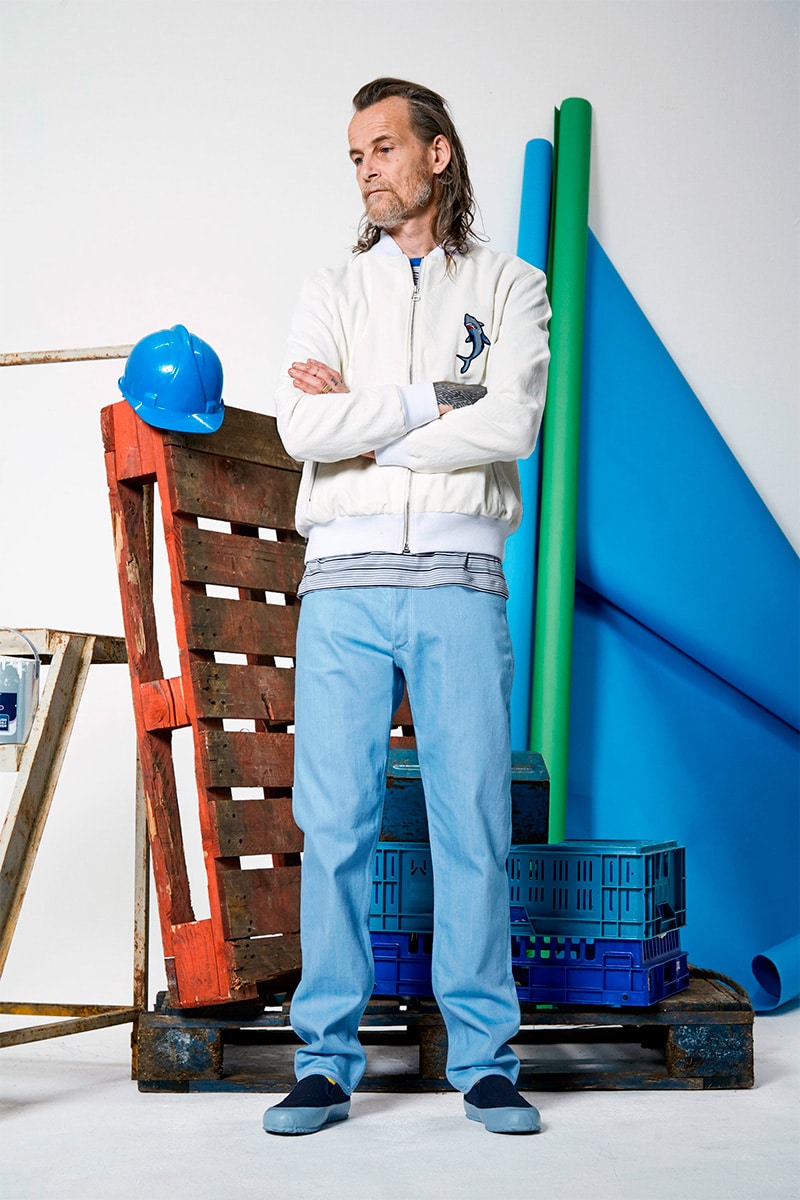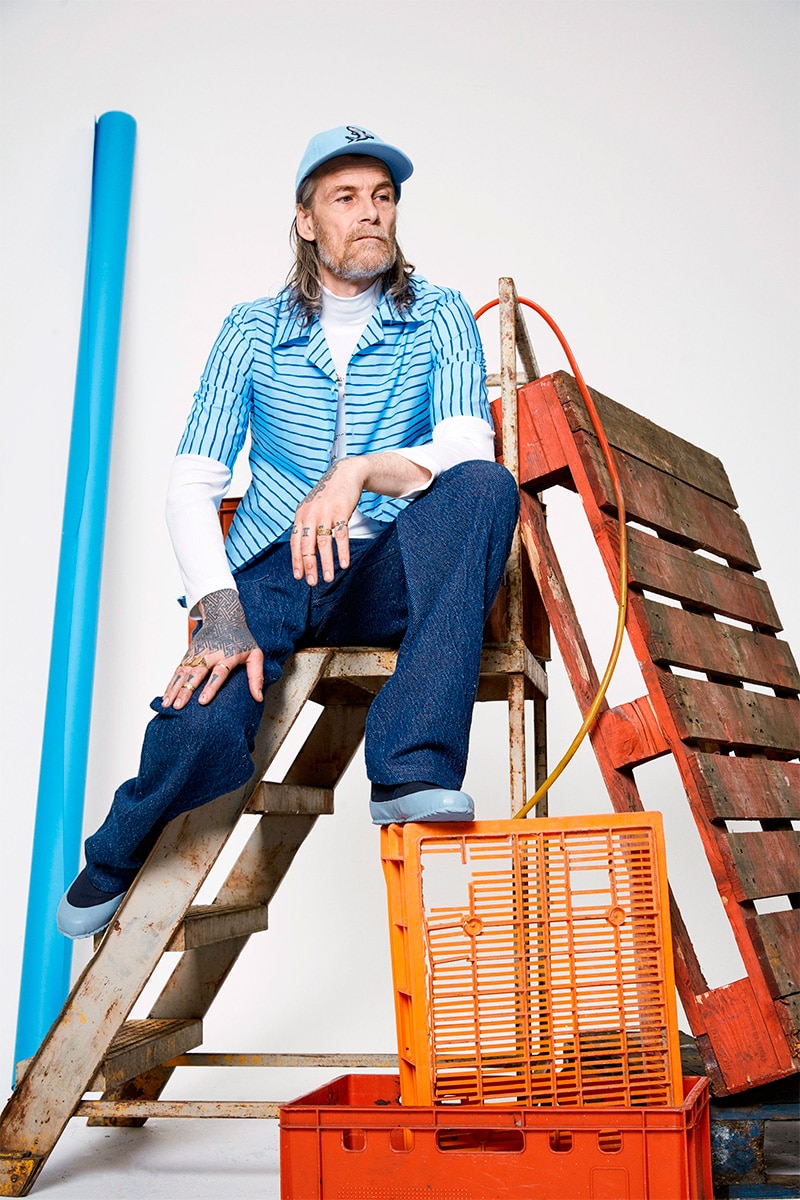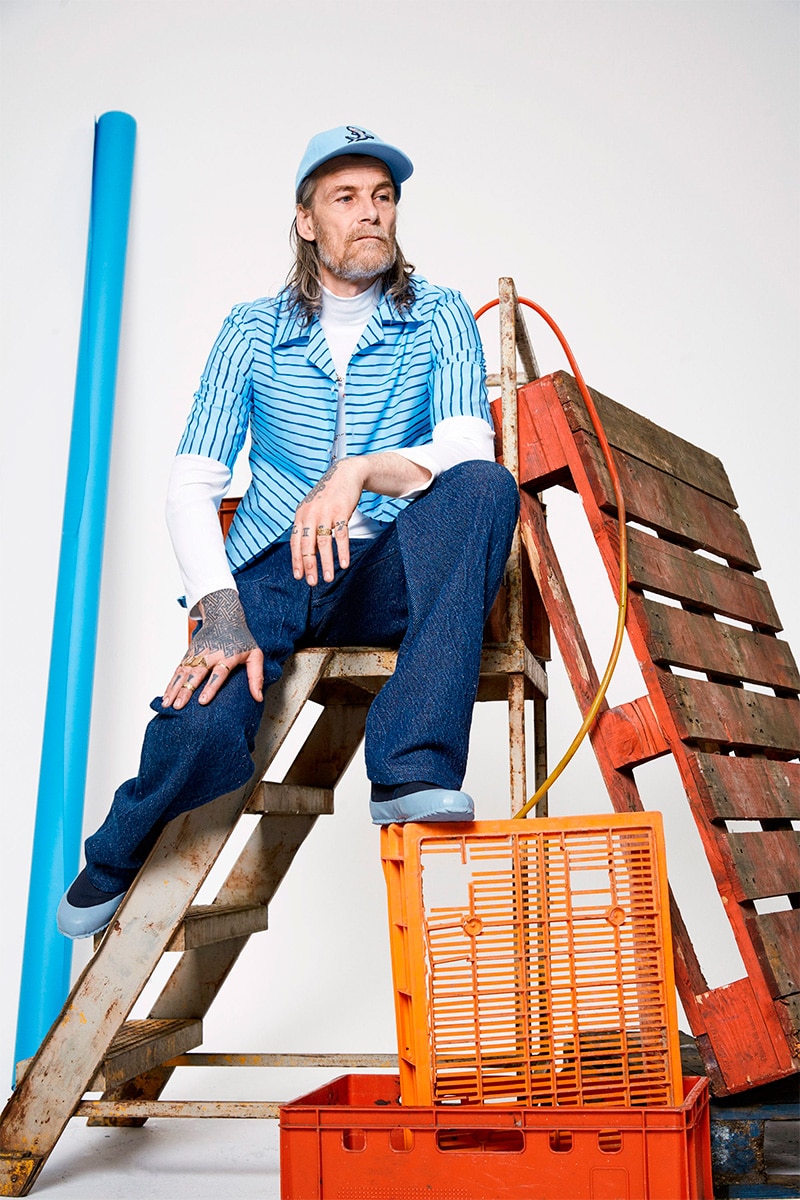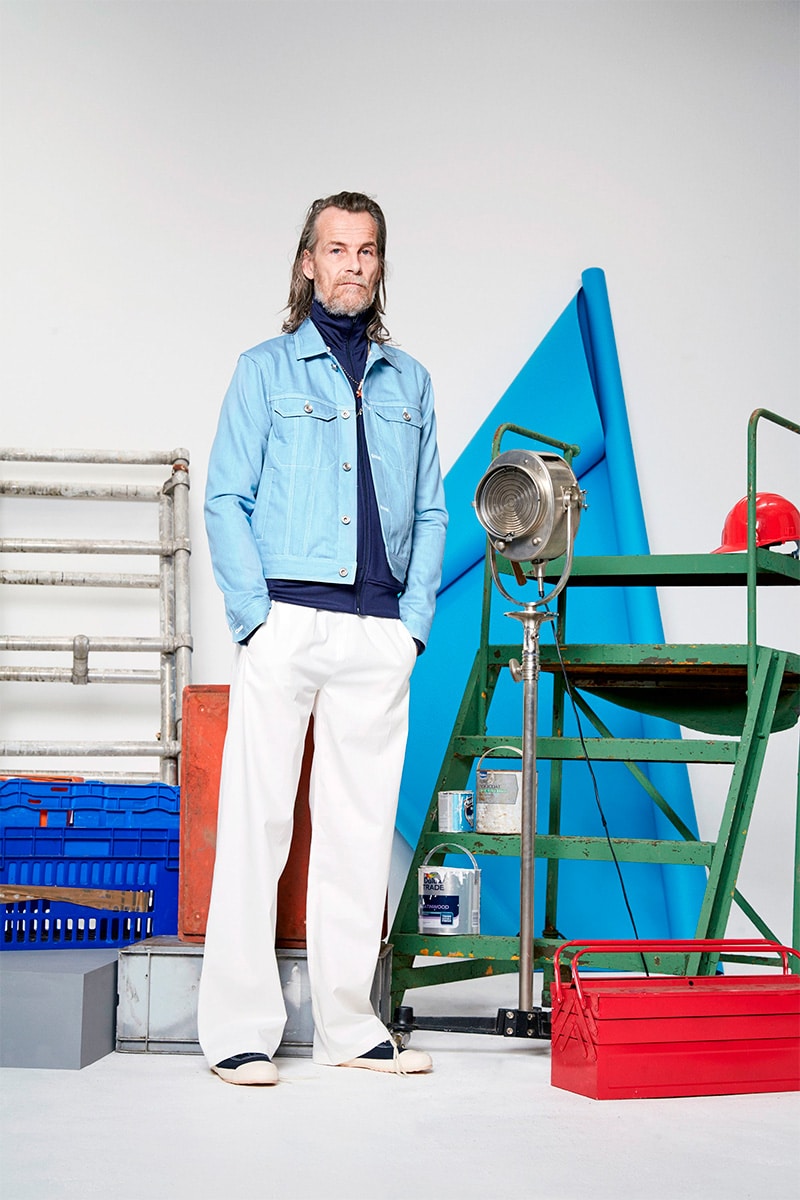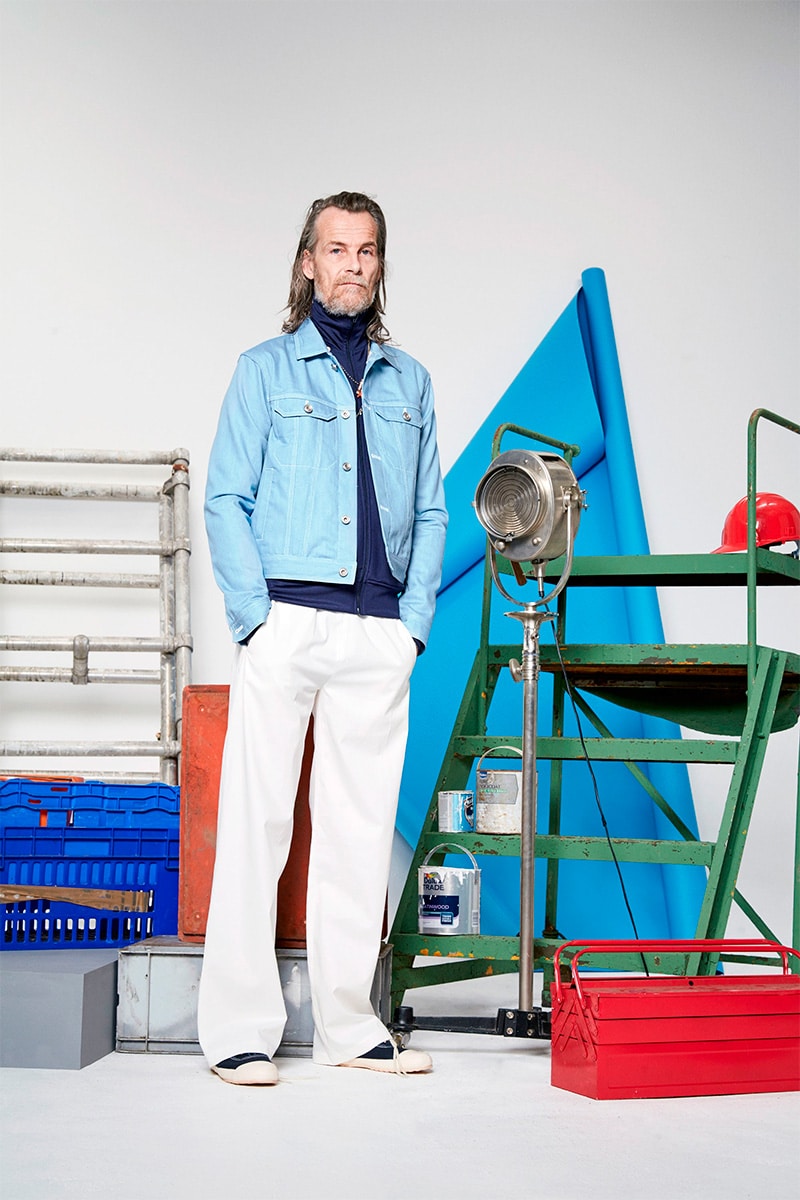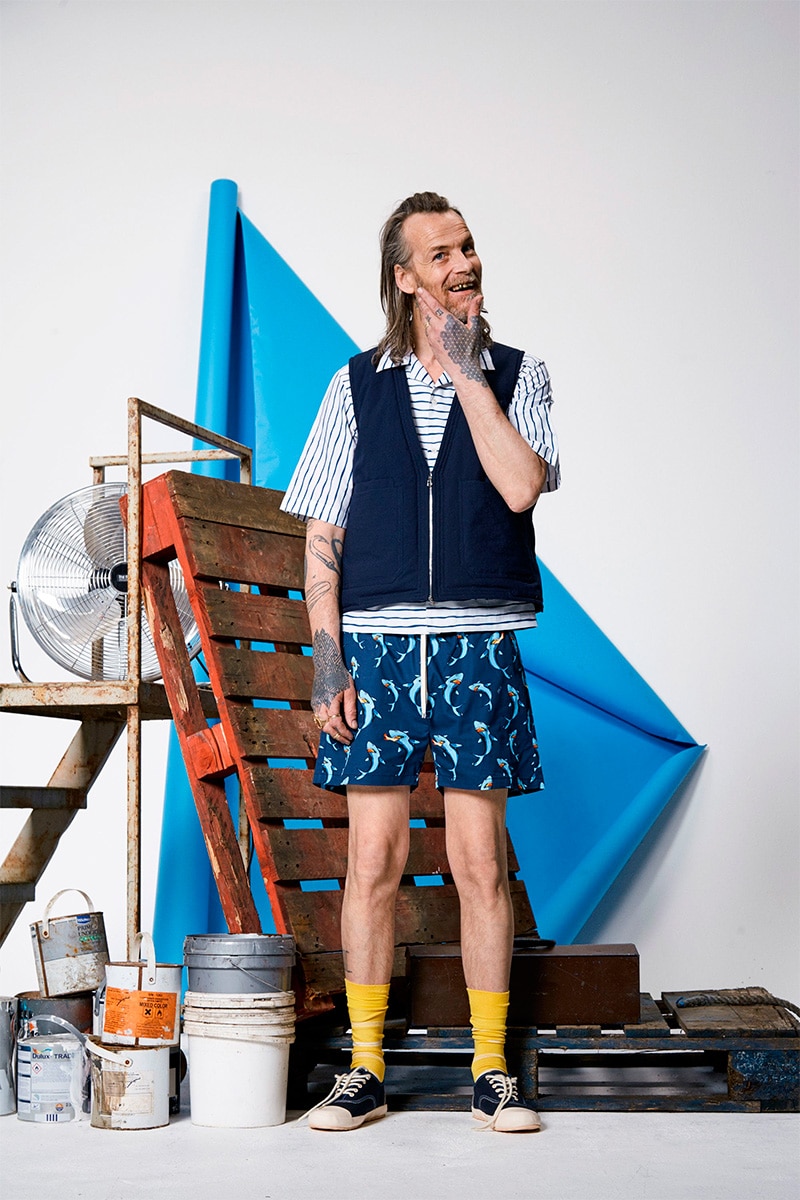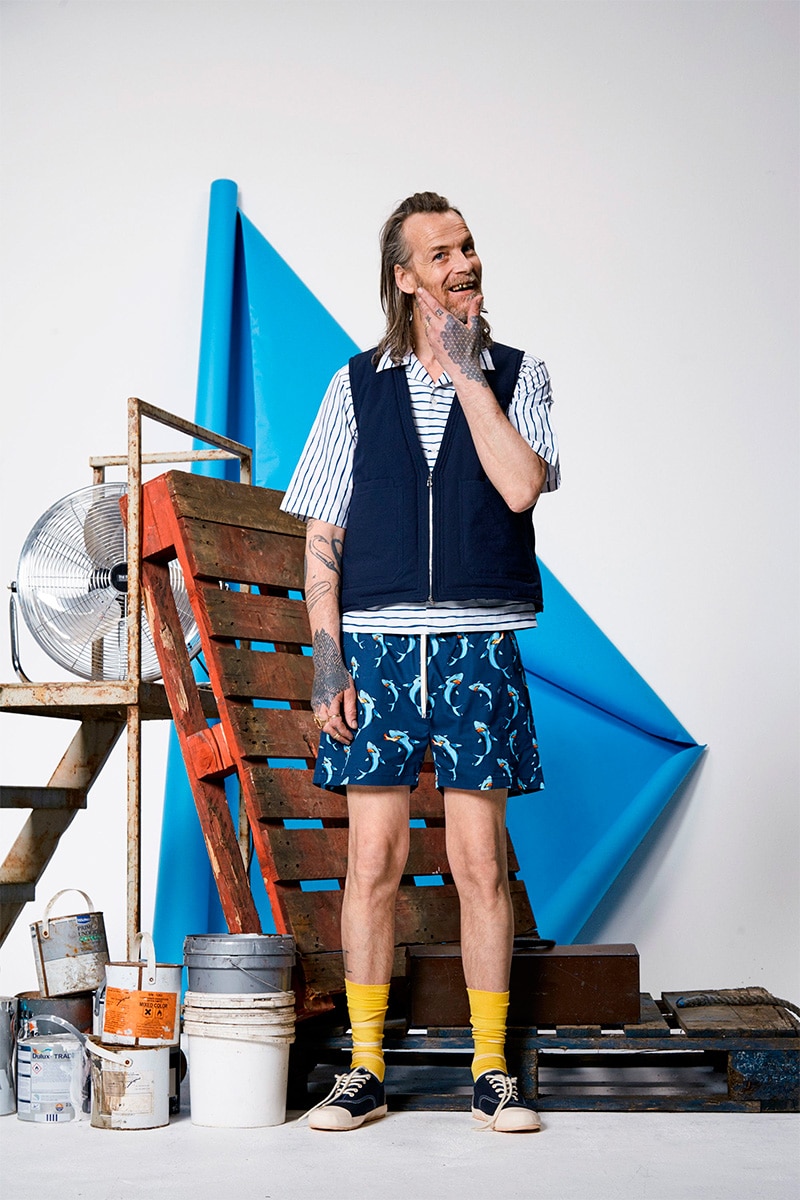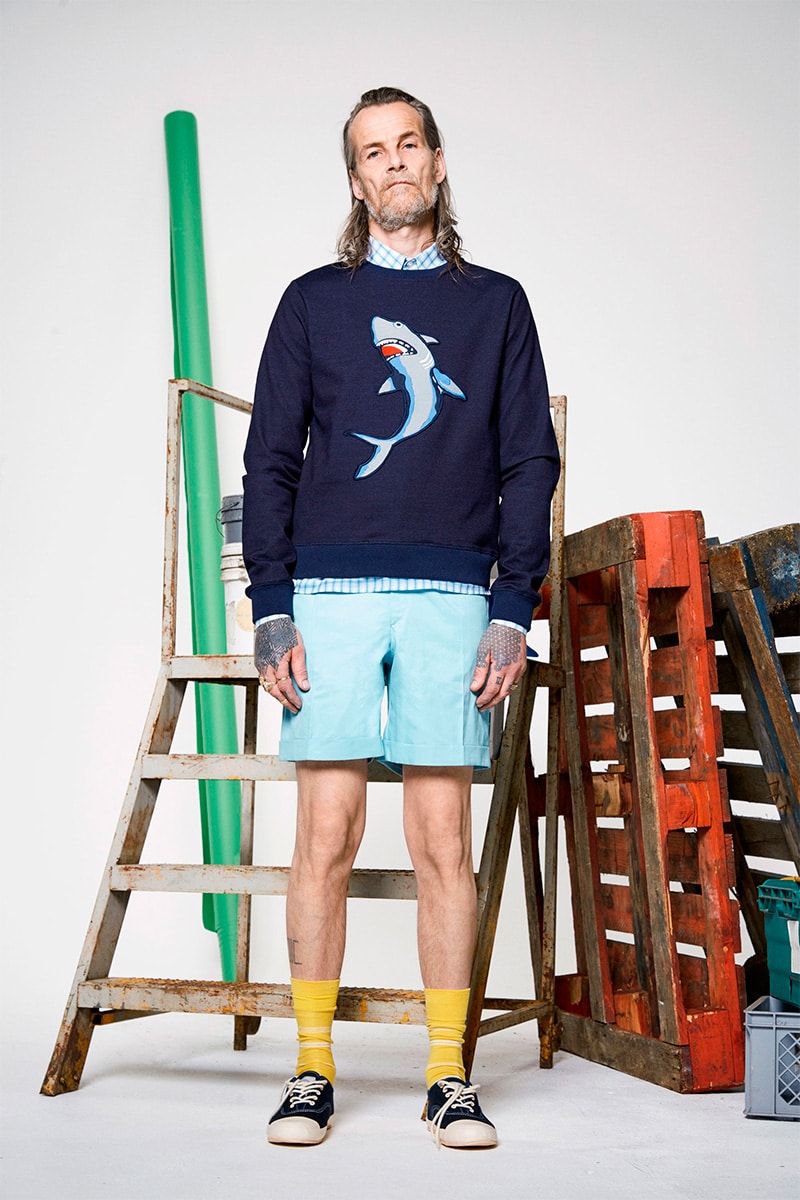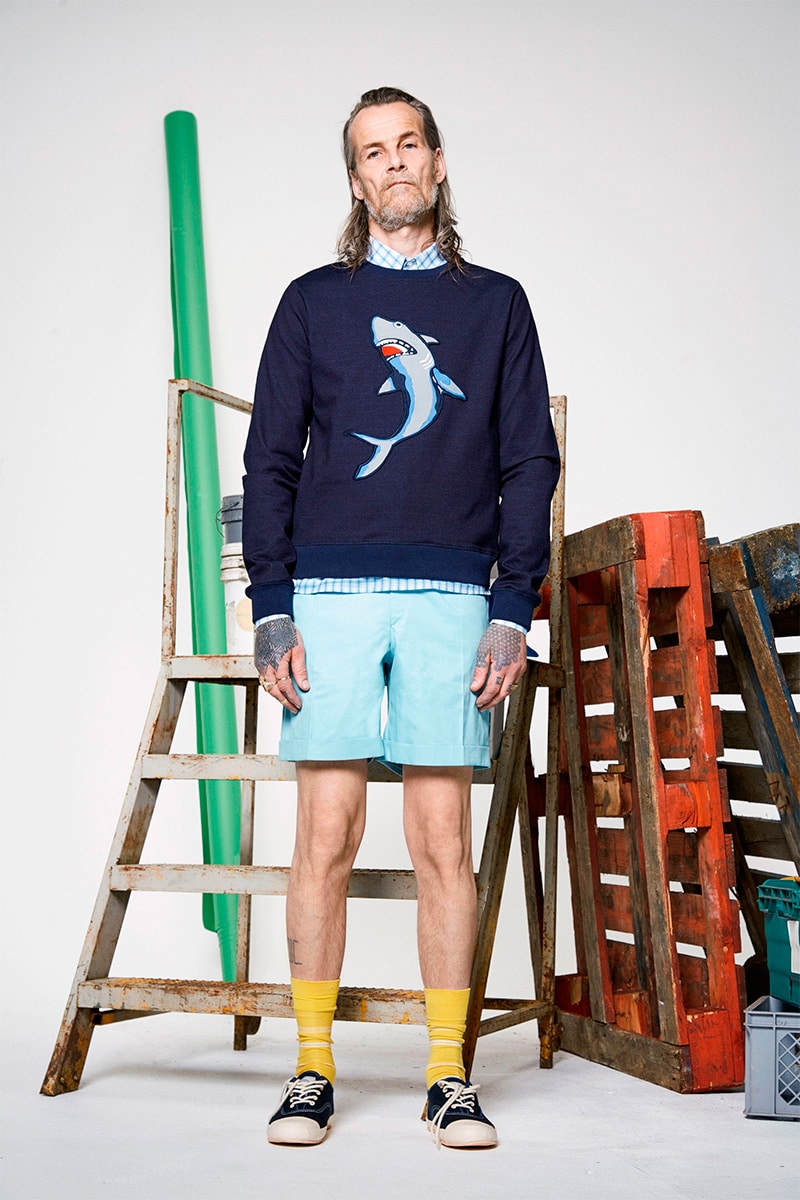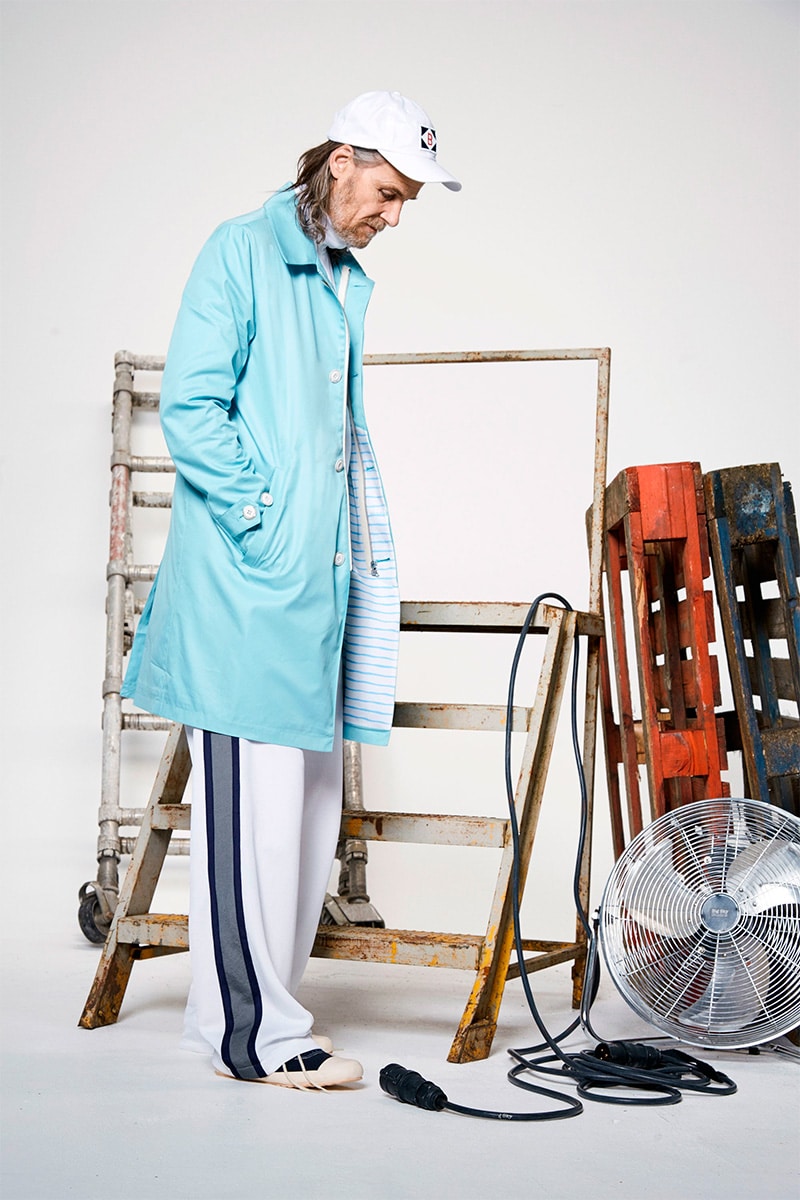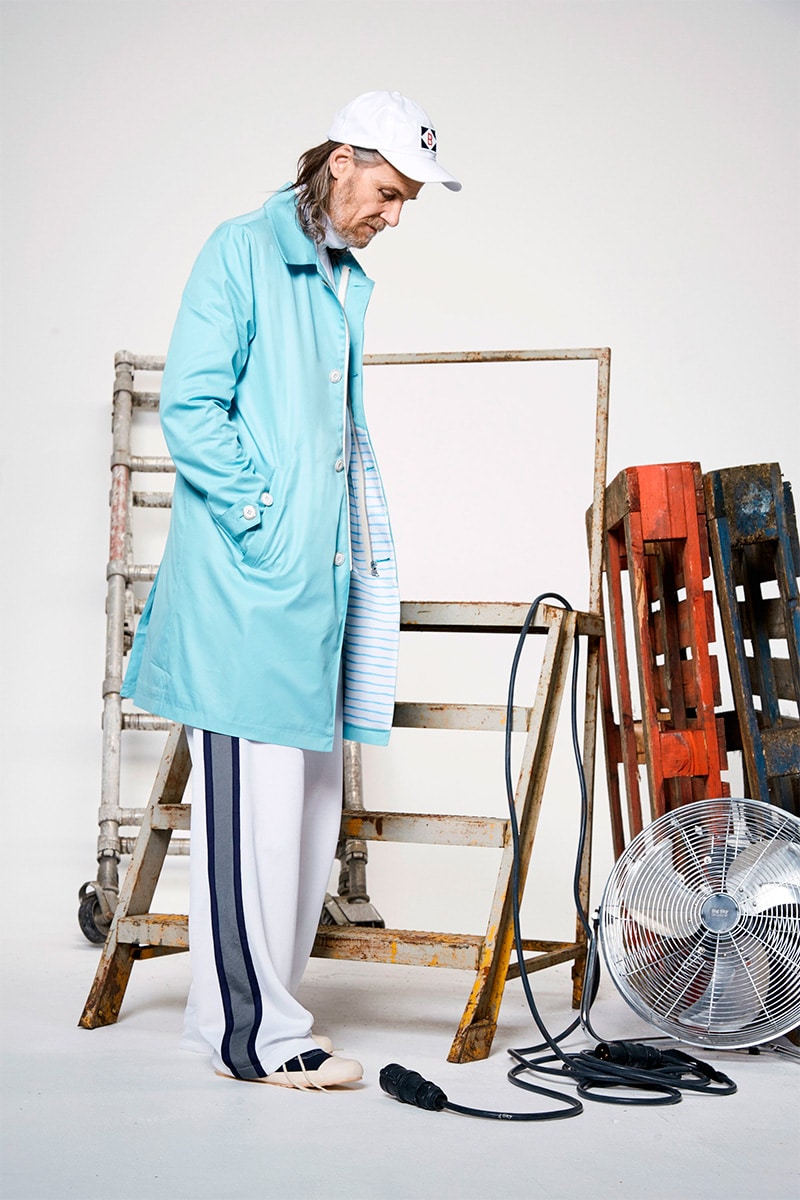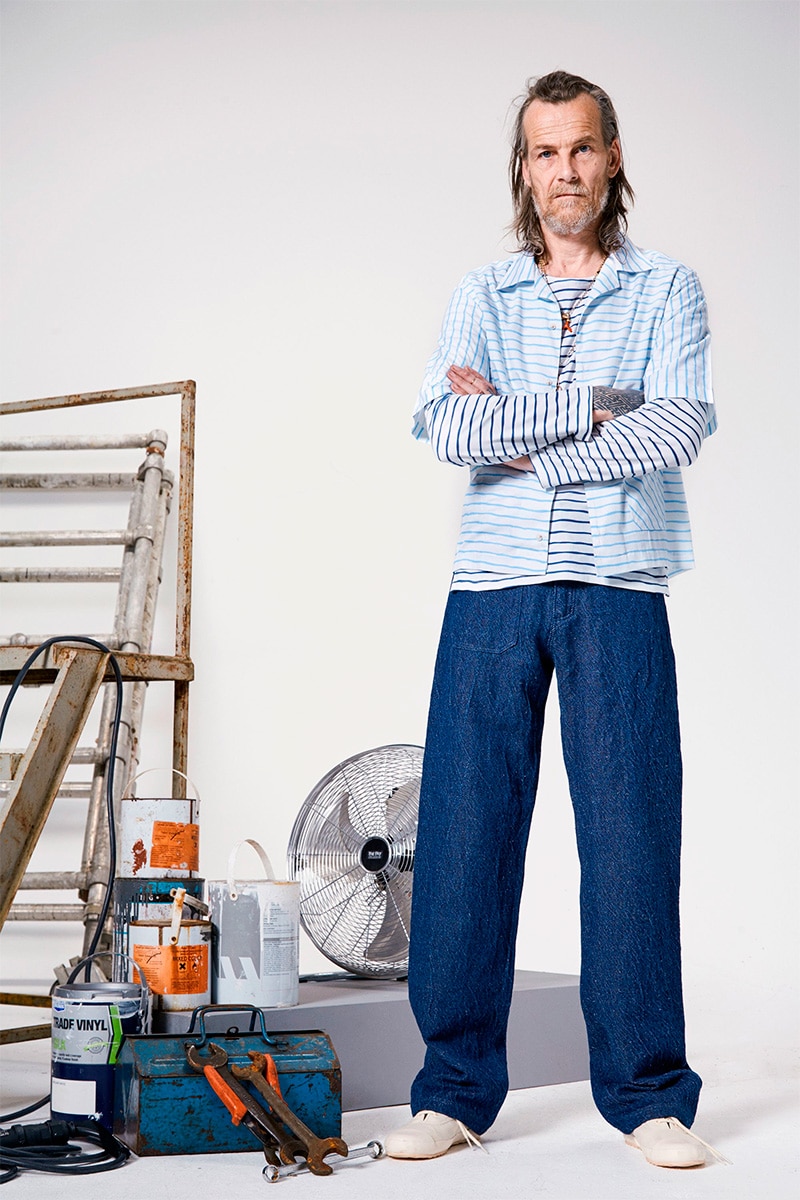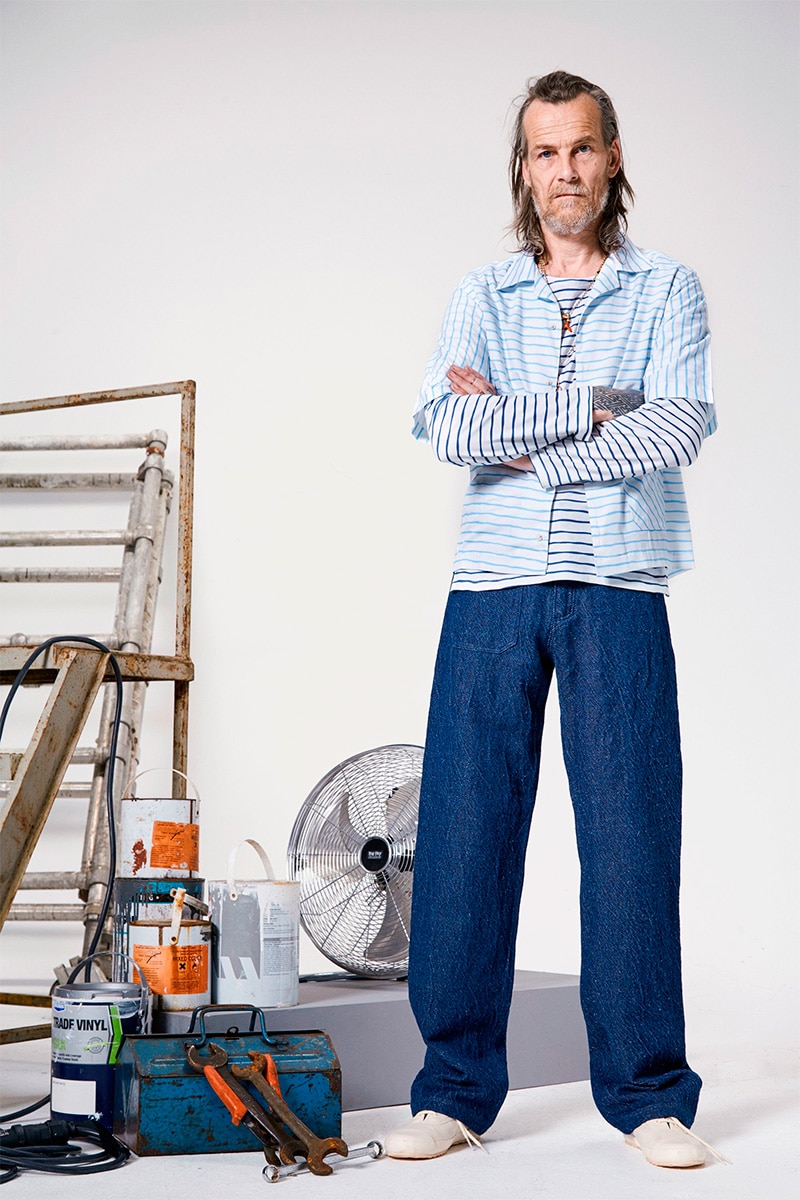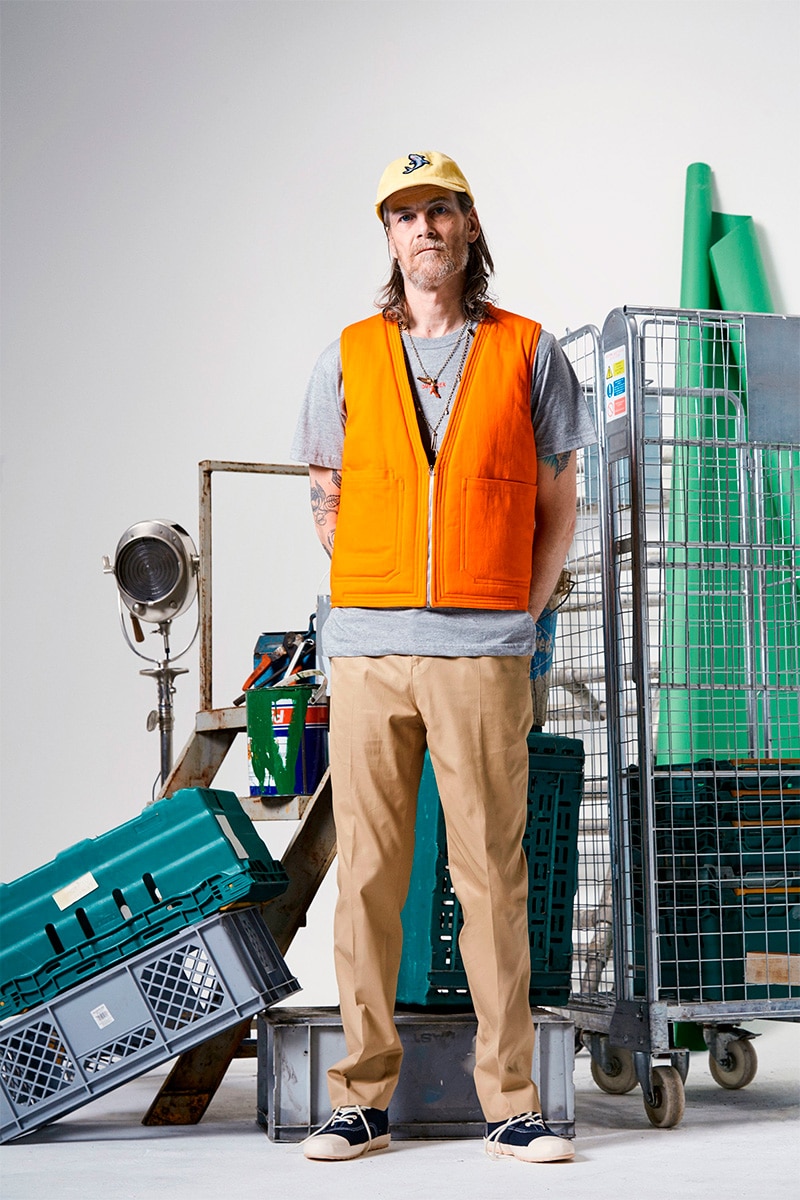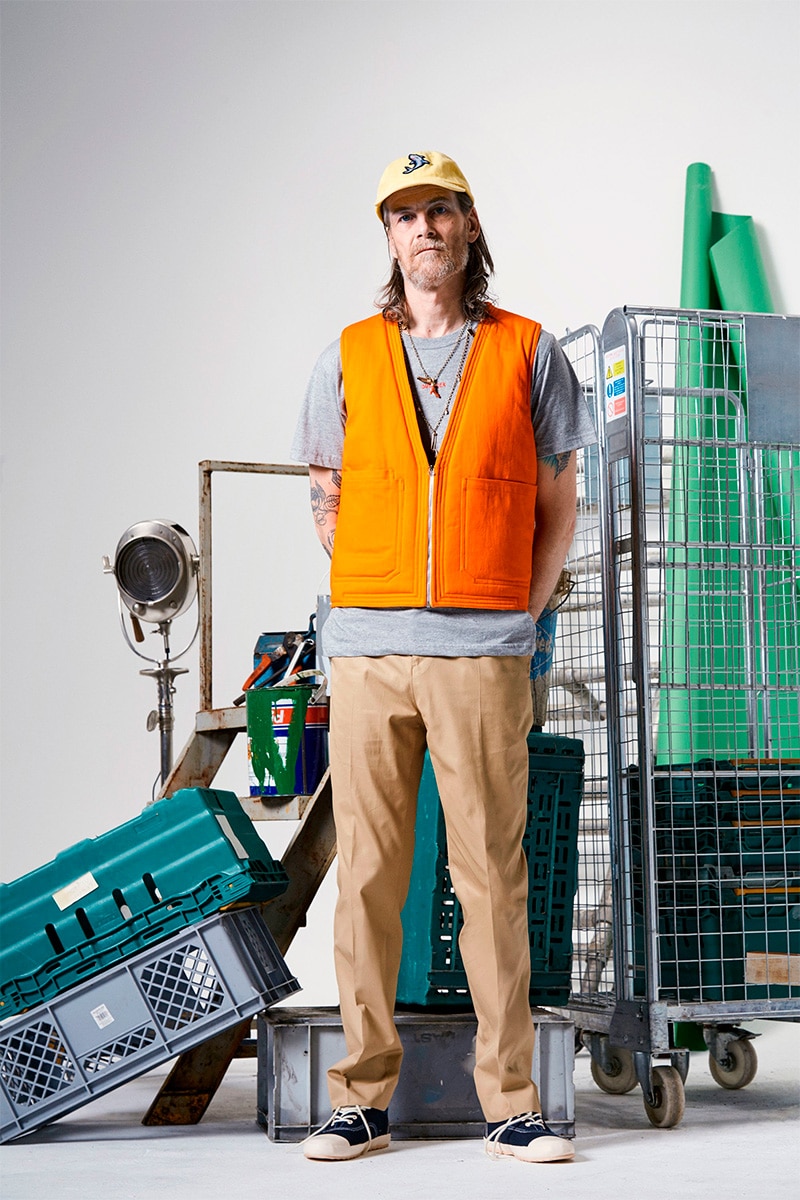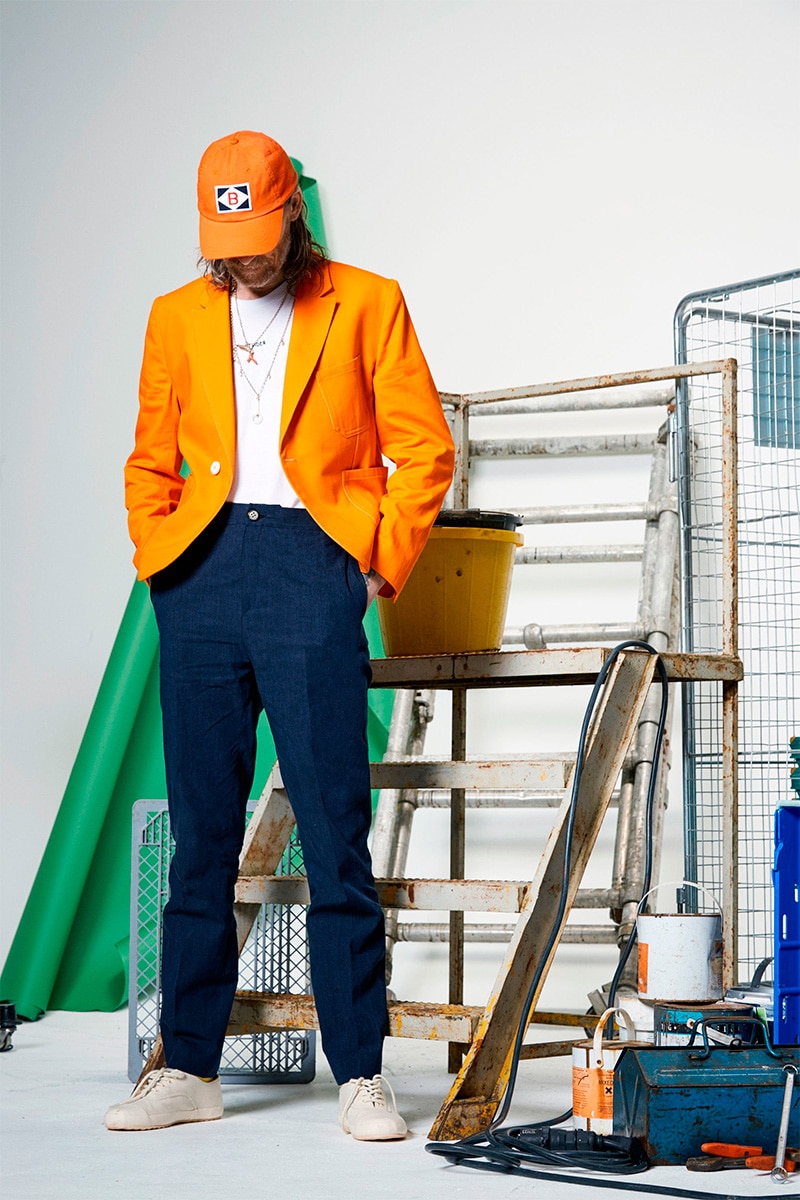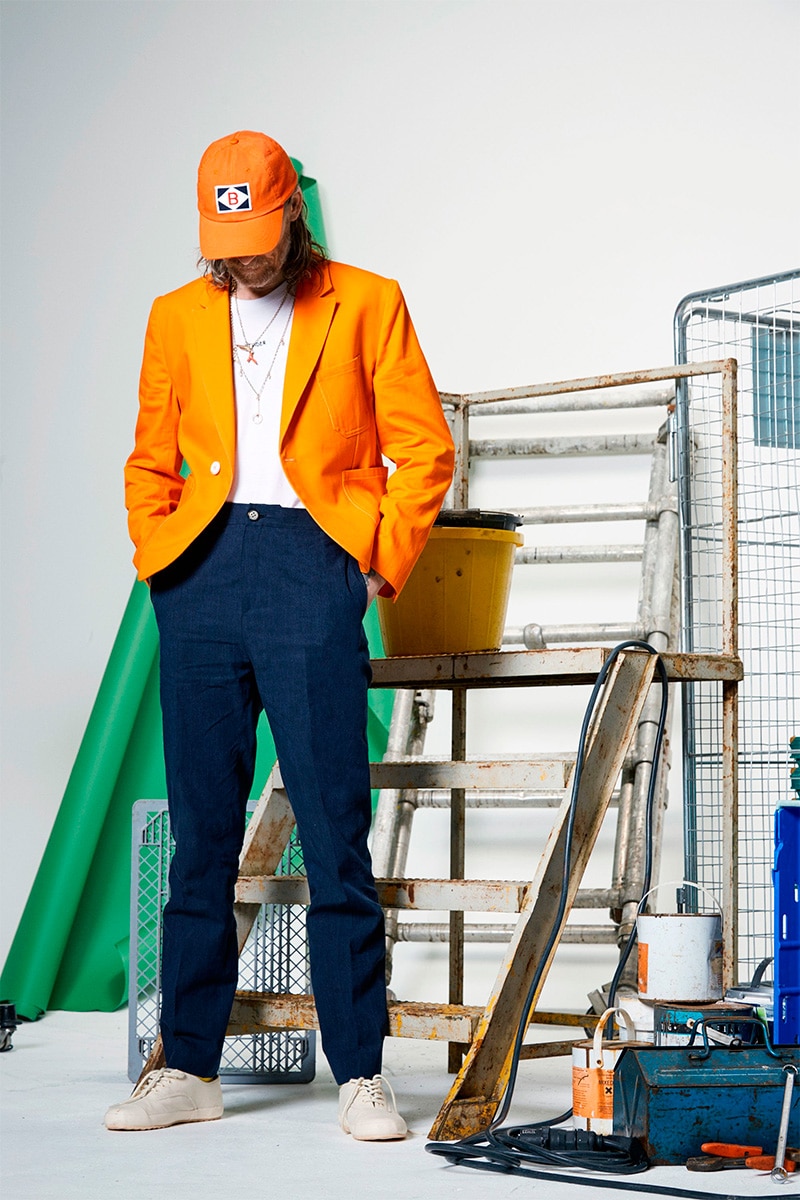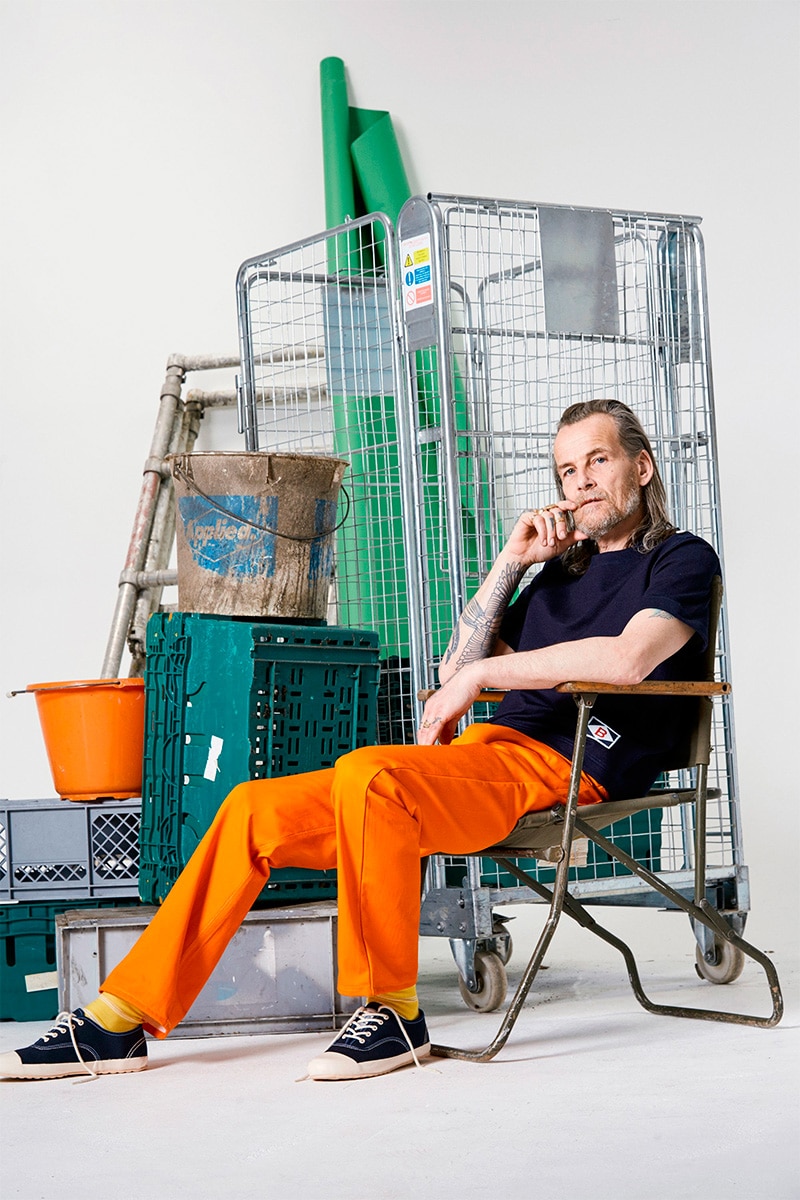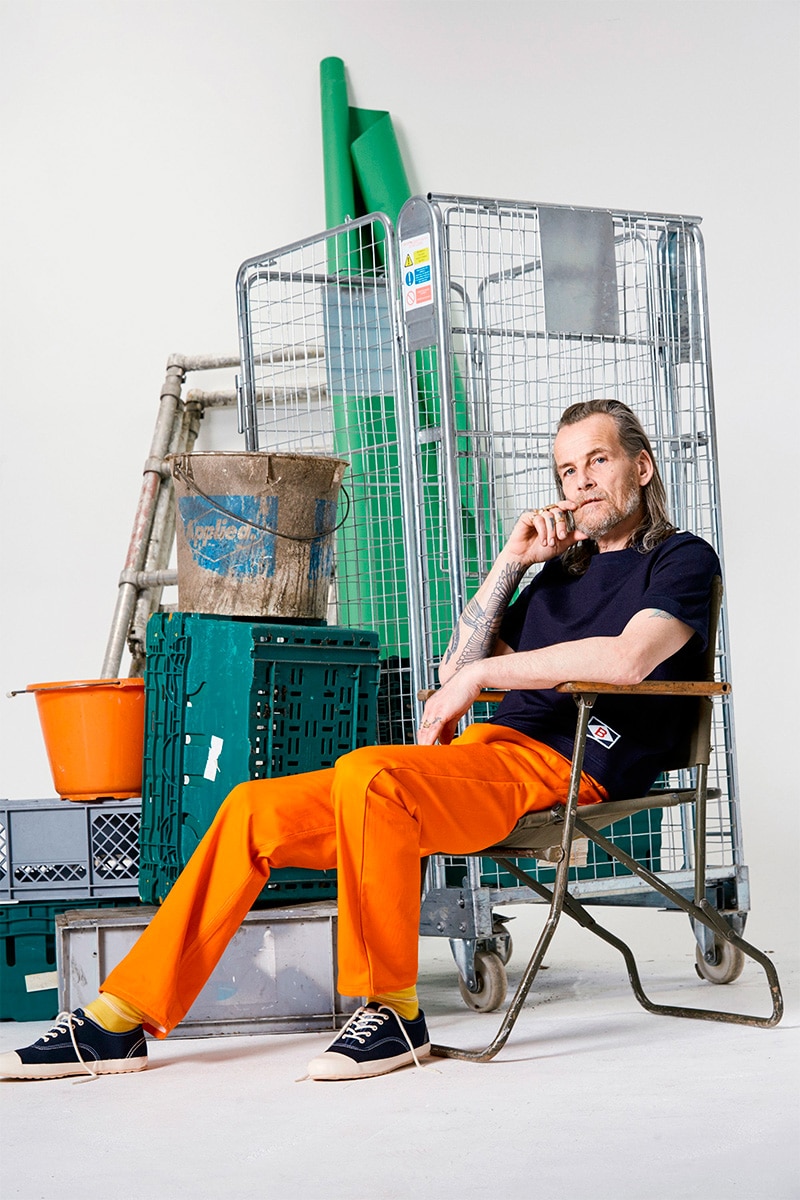 Did we forget that fashion doesn't have to be taken so seriously all the time? If so, Band of Outsiders did an impressive job at proving exactly that by delivering a humorous presentation in the format of a comedy show. Taking place in one of London's hottest comedy clubs, Top Secret, each comedian came out in garms of the new season. Dressed in palettes of canary yellows, cherry reds, marine blues, and greens with popping prints of killer sharks and their new 'smelly cat' image of an electrified black cat, they gave way to the 1960s beach-vibes and workwear inspiration behind the season.
Comedians of the evening were Elliot Steel in a vibrant red "smelly cat" print jacket, Alistair Williams in a wavy blue and white Breton striped collared shirt, cherry red tee and slouch denim jeans, Joe Sutherland as host and performer in a marine blue leather jacket paired with red short shorts and striped shirt ready for sailing. Our last performer of the evening was Mo the Comedian in a canary yellow "smelly cat" print short two-piece. He poked fun at the fact he looked like a black bumblebee in his attire, and joked about his Rastafarian upbringing. Gum soled sneakers with socks in primary colours completed the "man sailing a boat on holiday" look, and hair and makeup seemed untouched and natural.
Comfortable in their element and looking fresh as they come, the boys rid the audience of any stuffiness built up during LFWM. 'Good Vibrations' by The Beach boys closed the performance as they mixed in with the audience to have a beer and chit-chat all while embracing the season's theme.