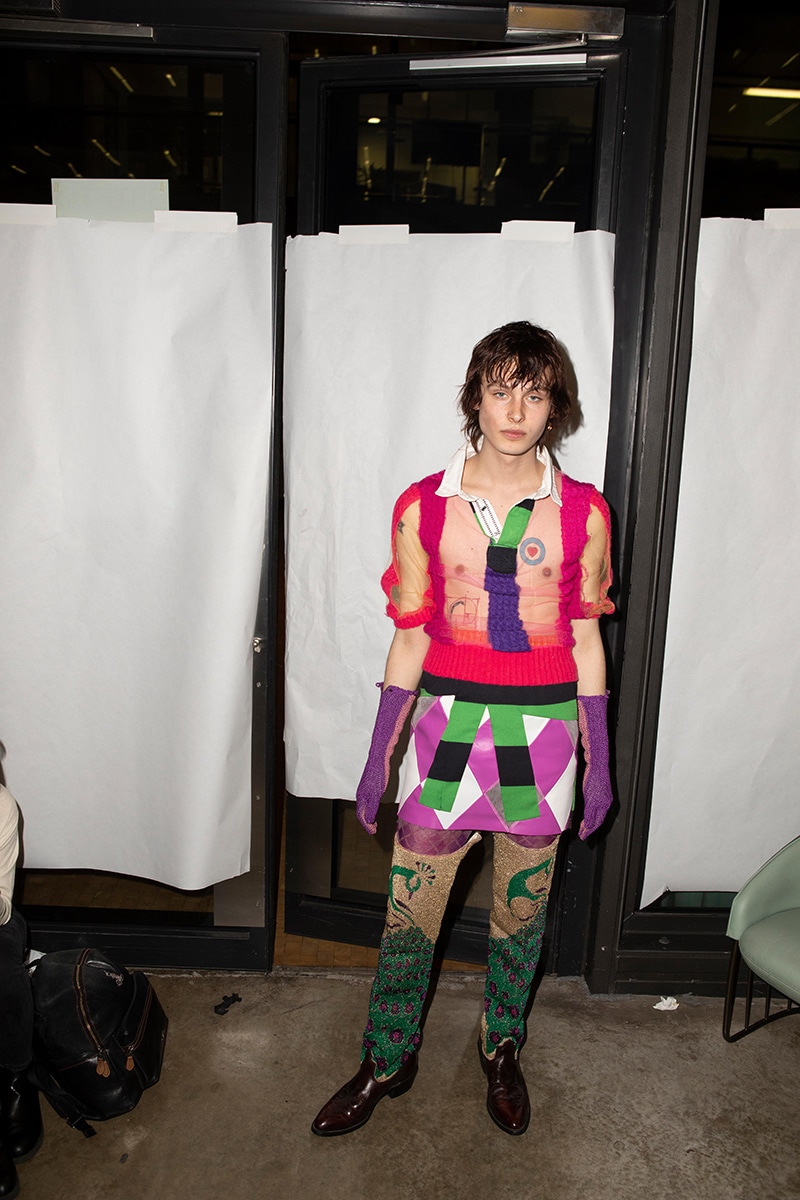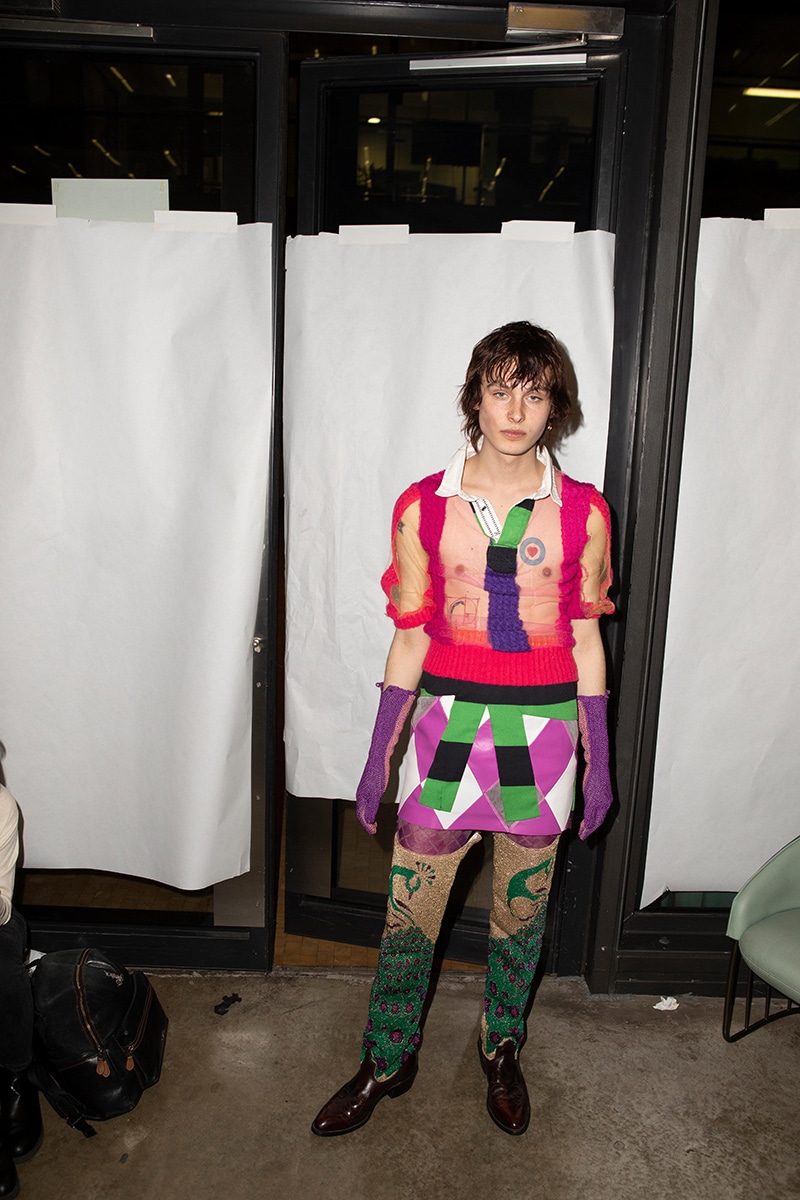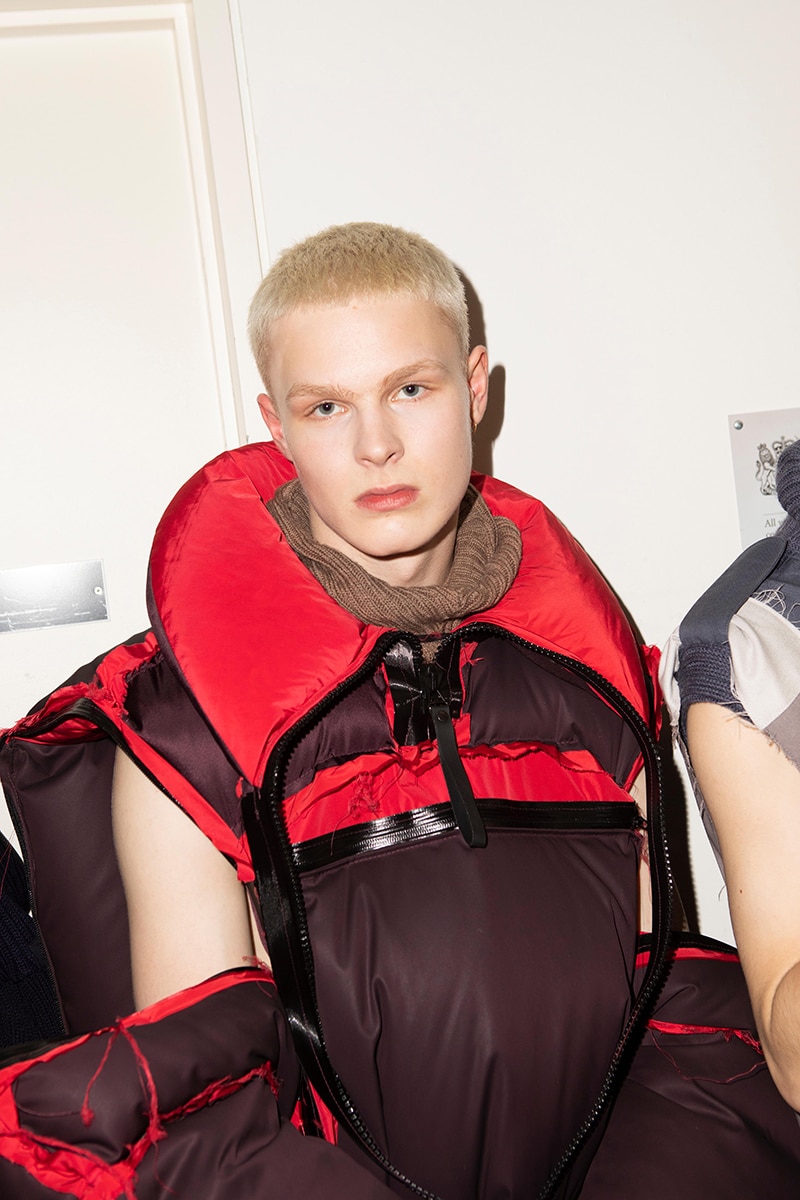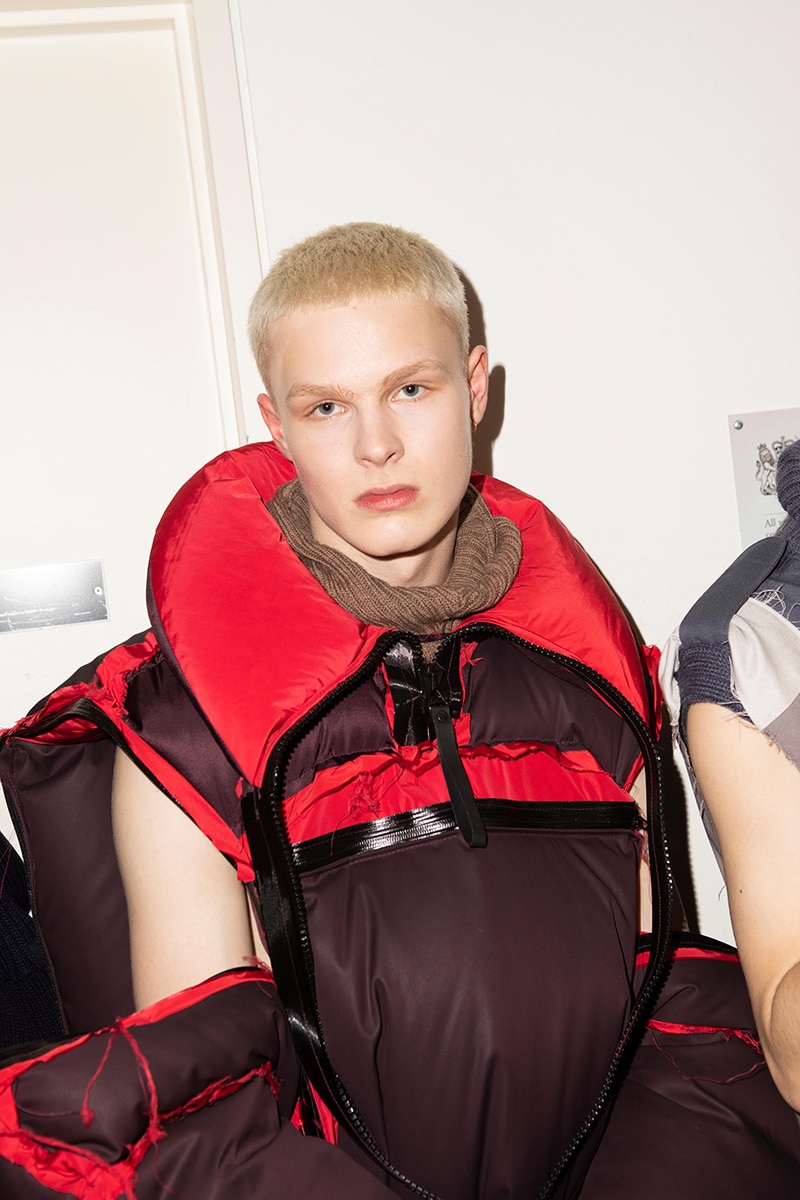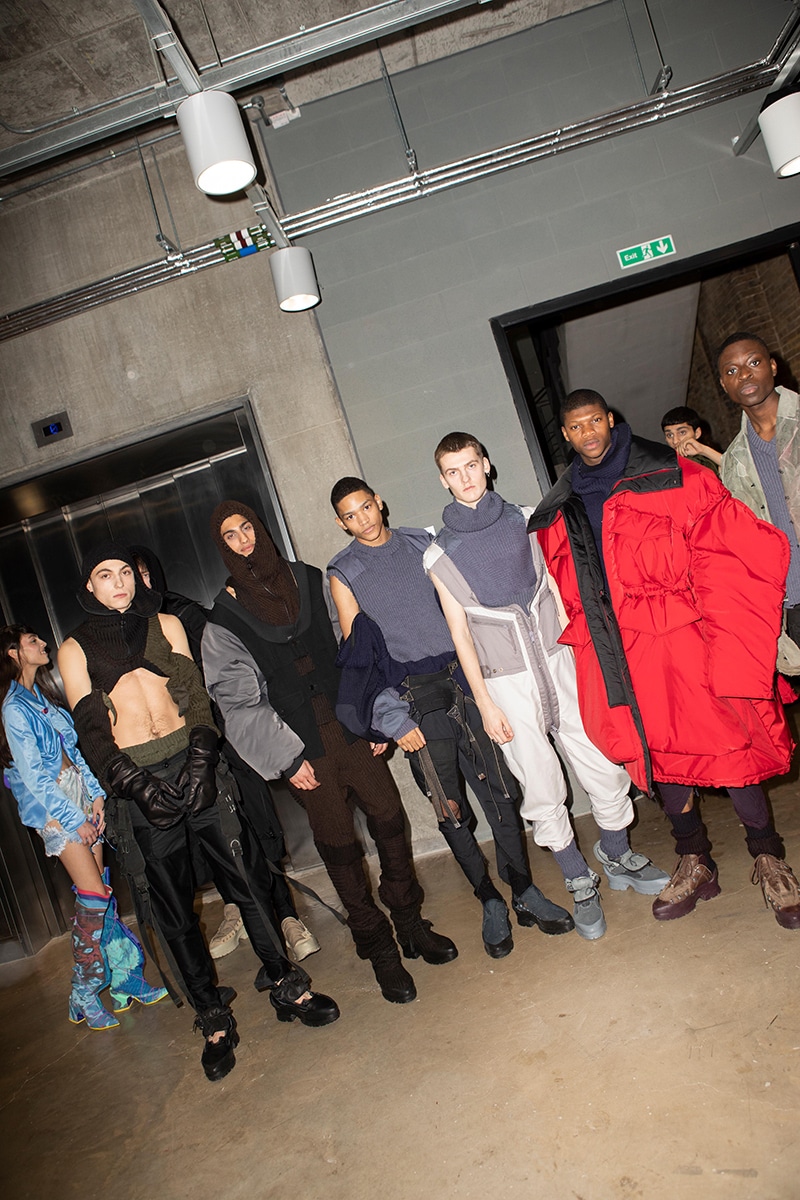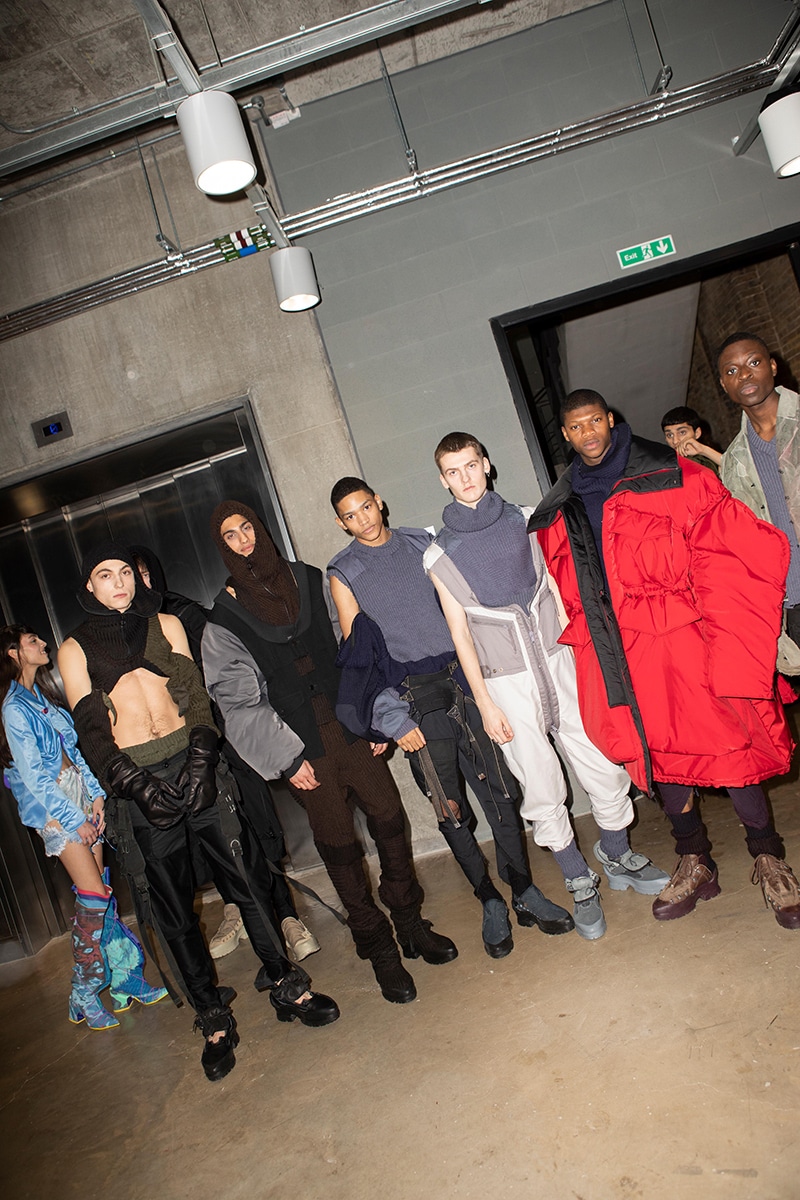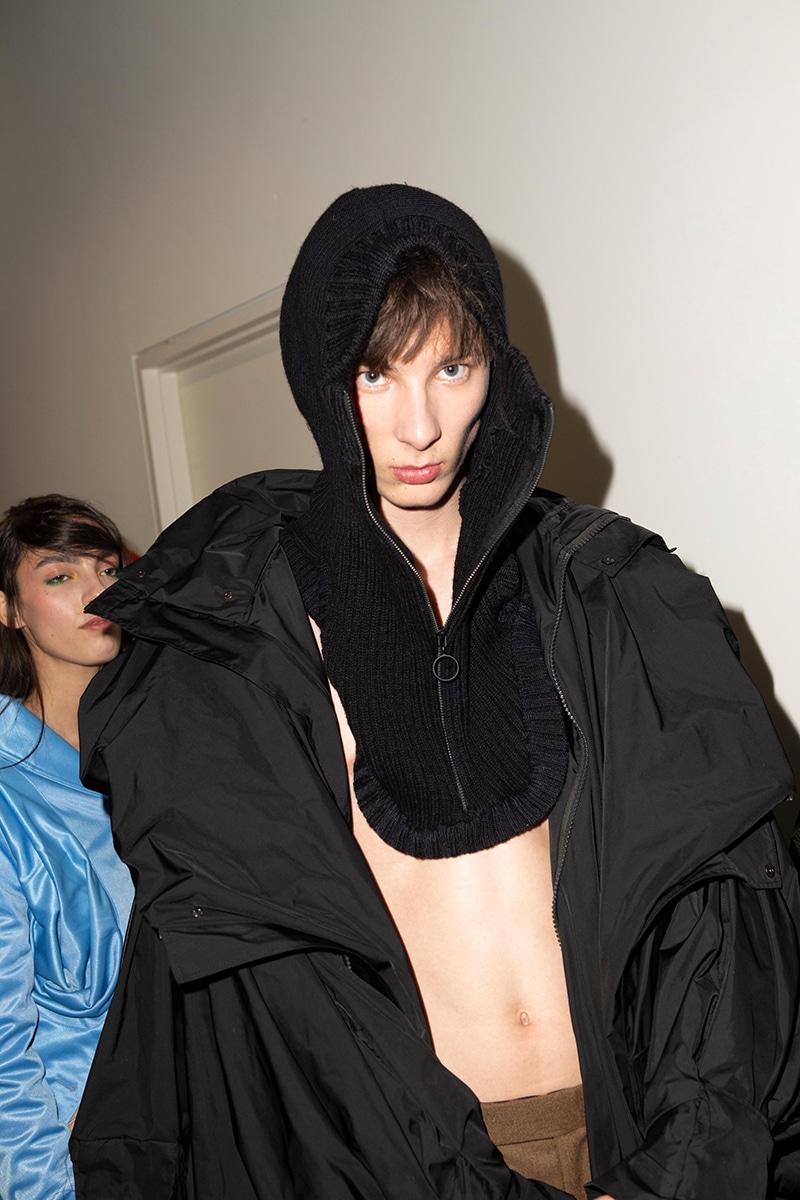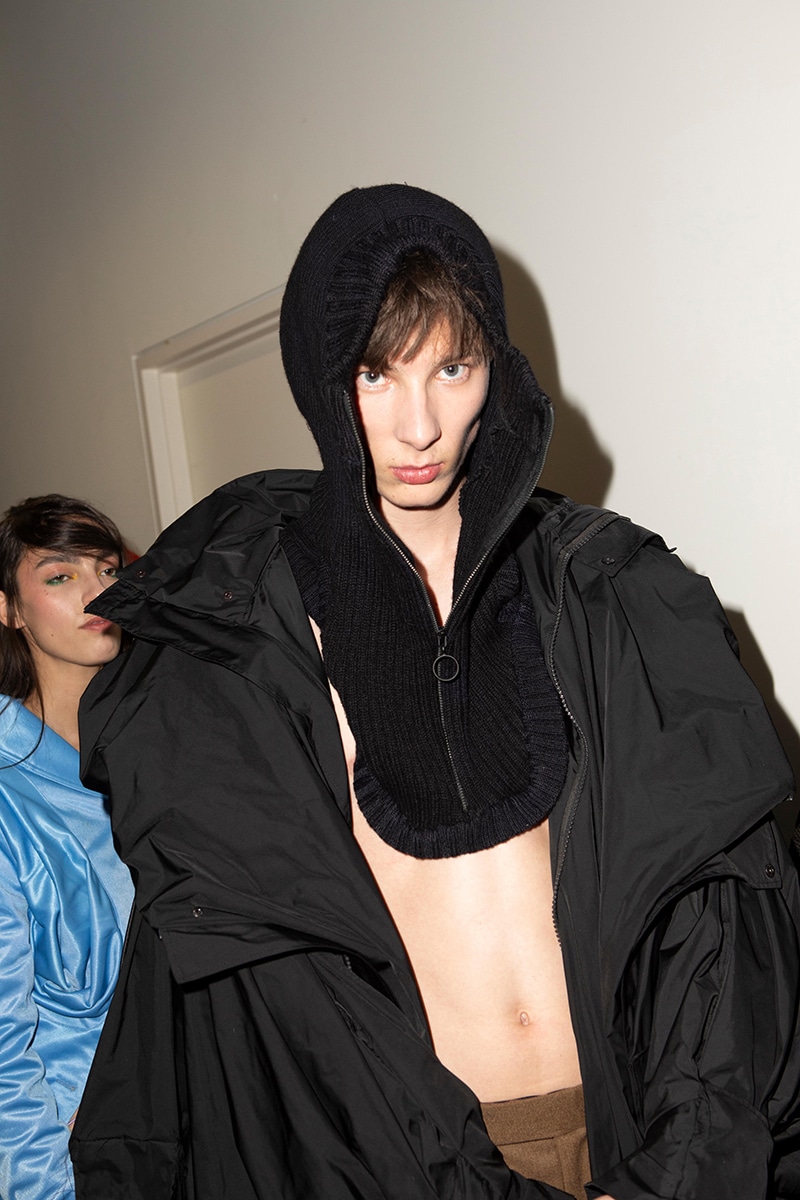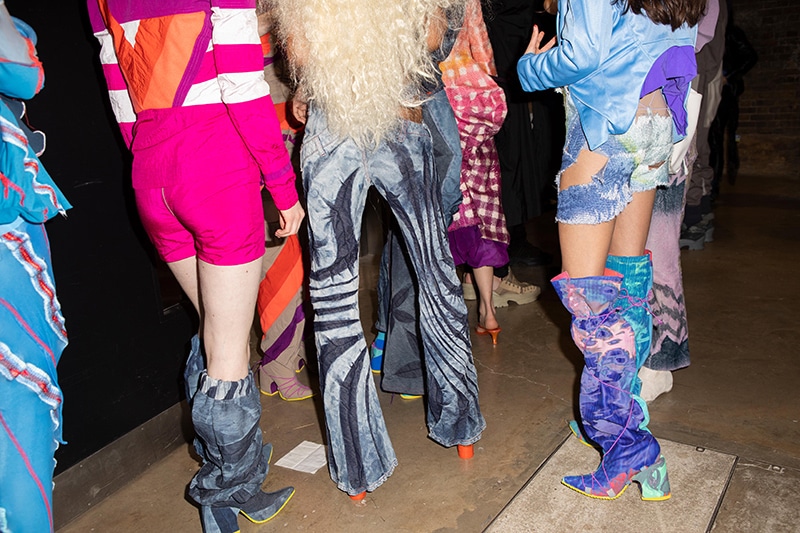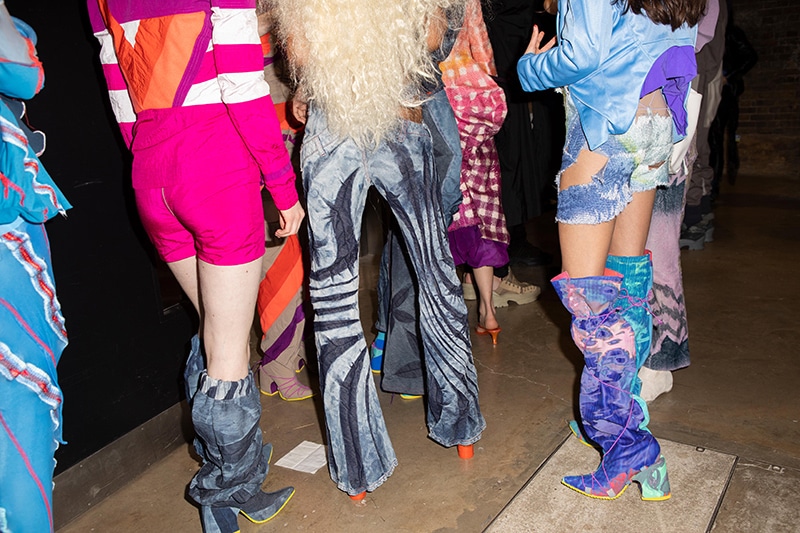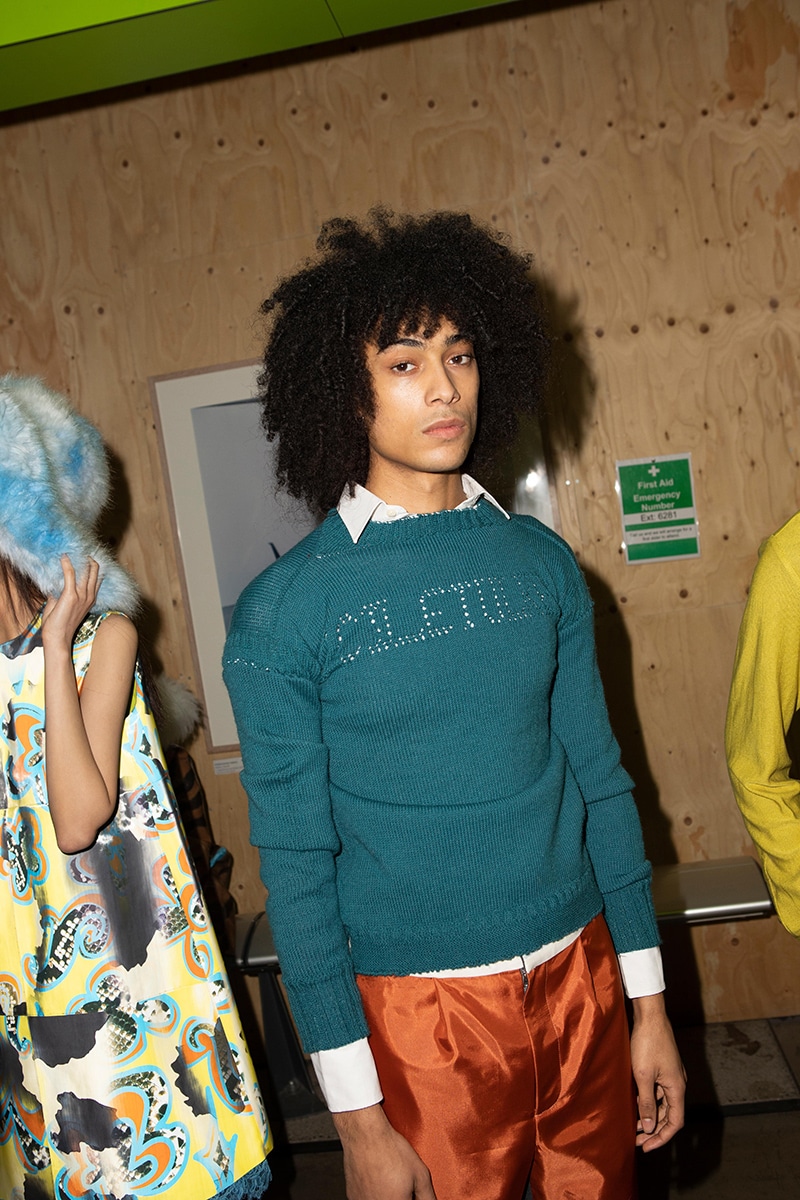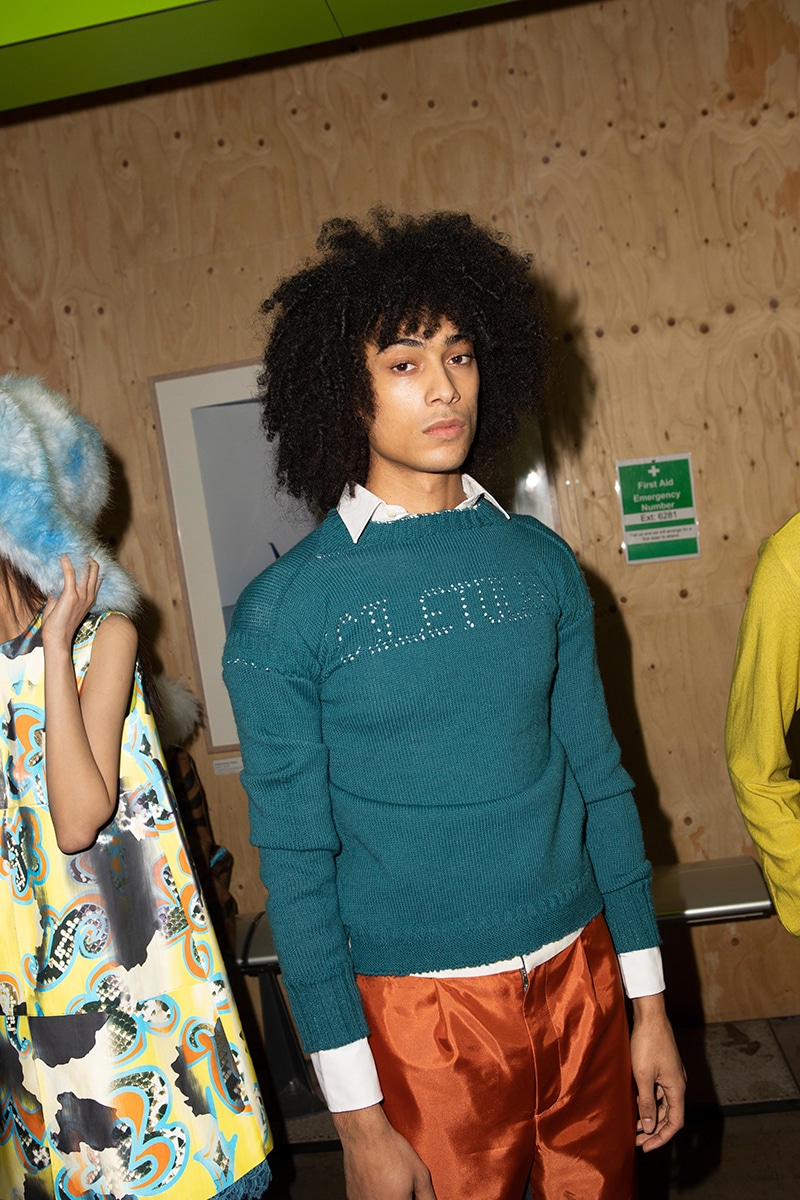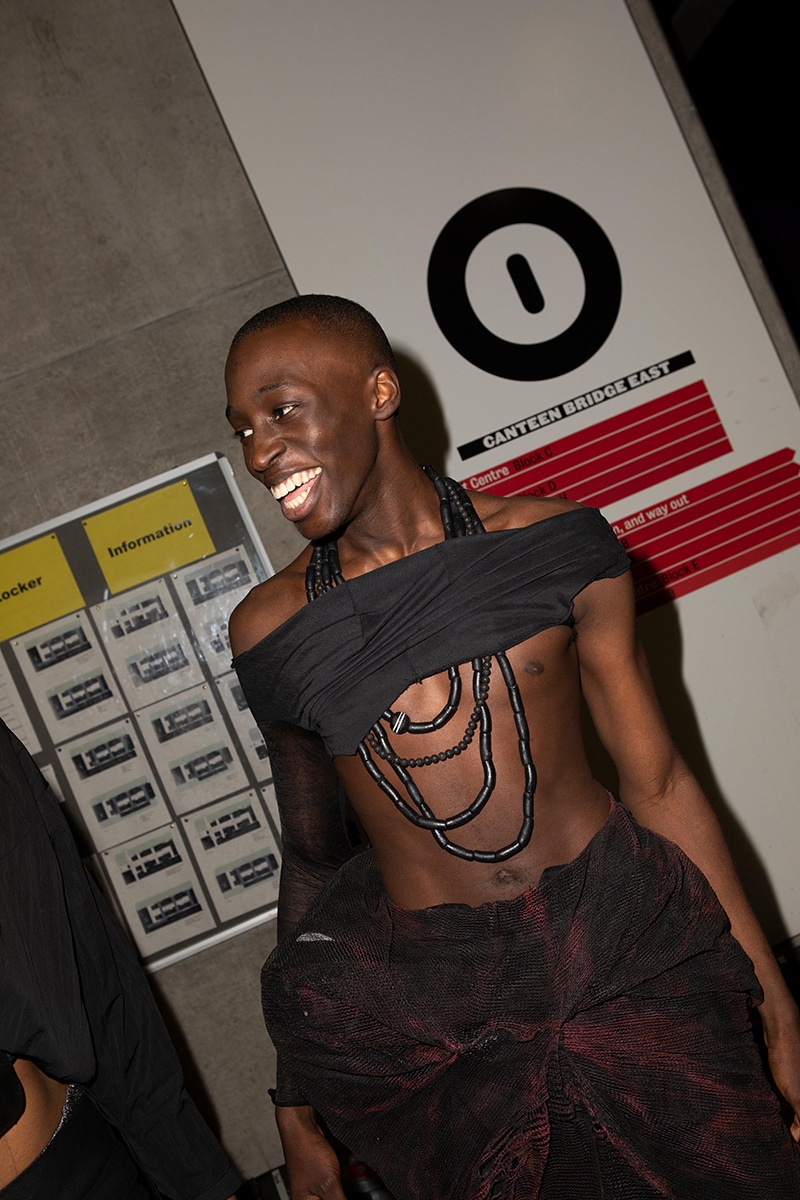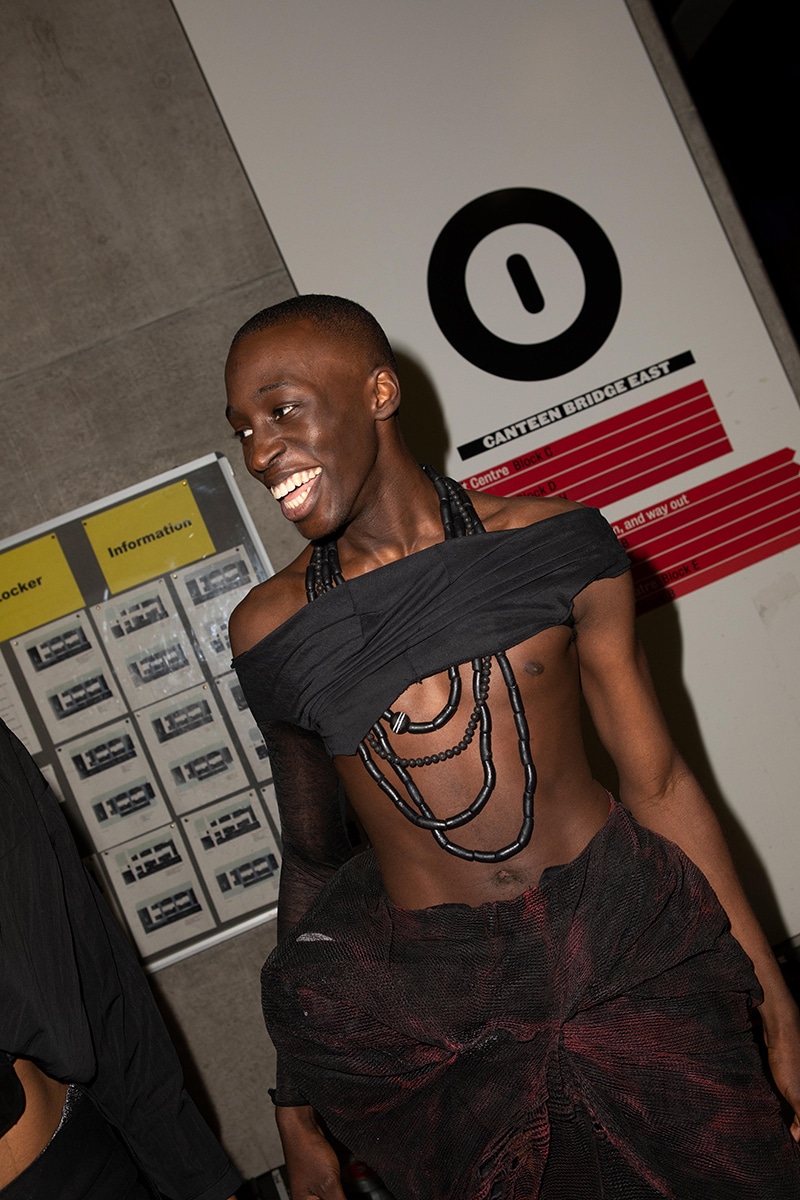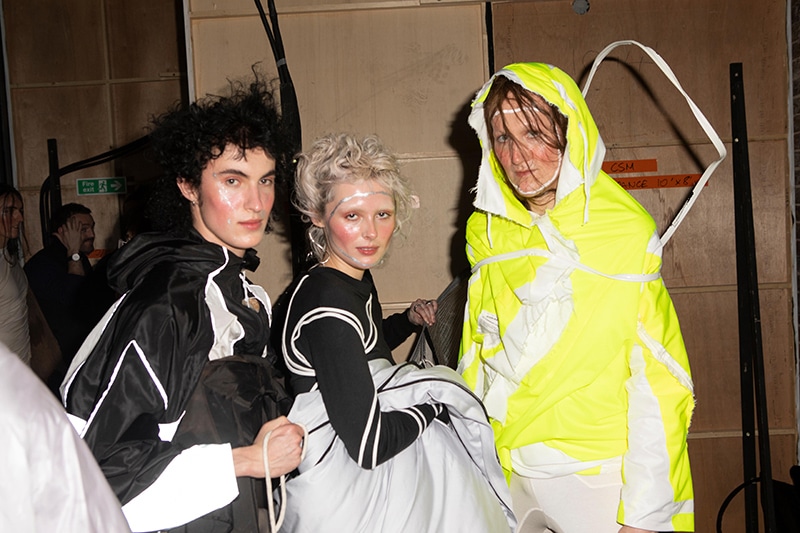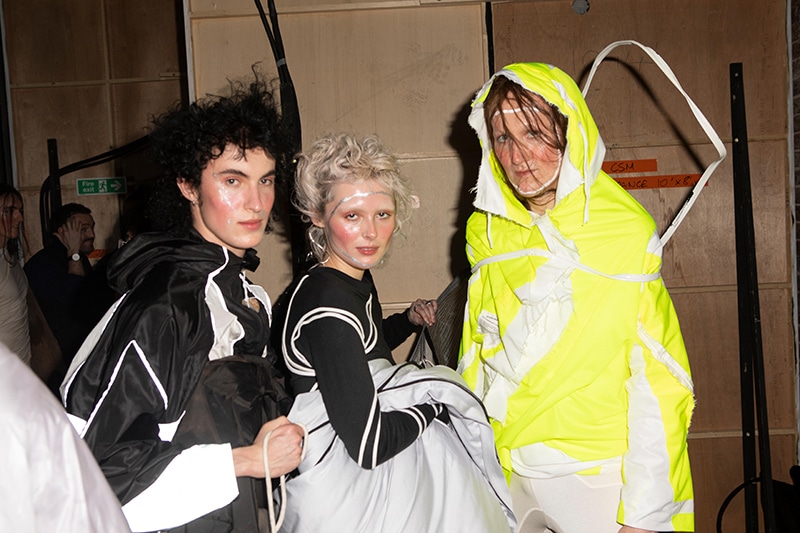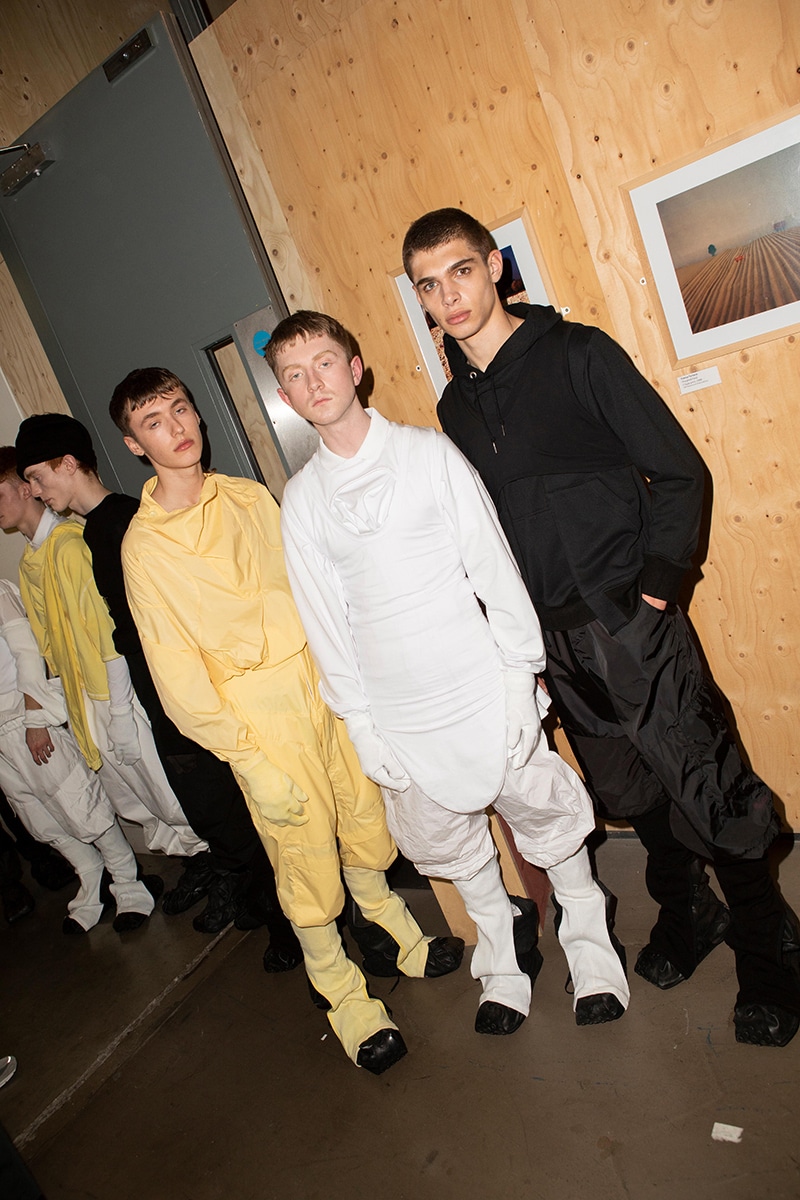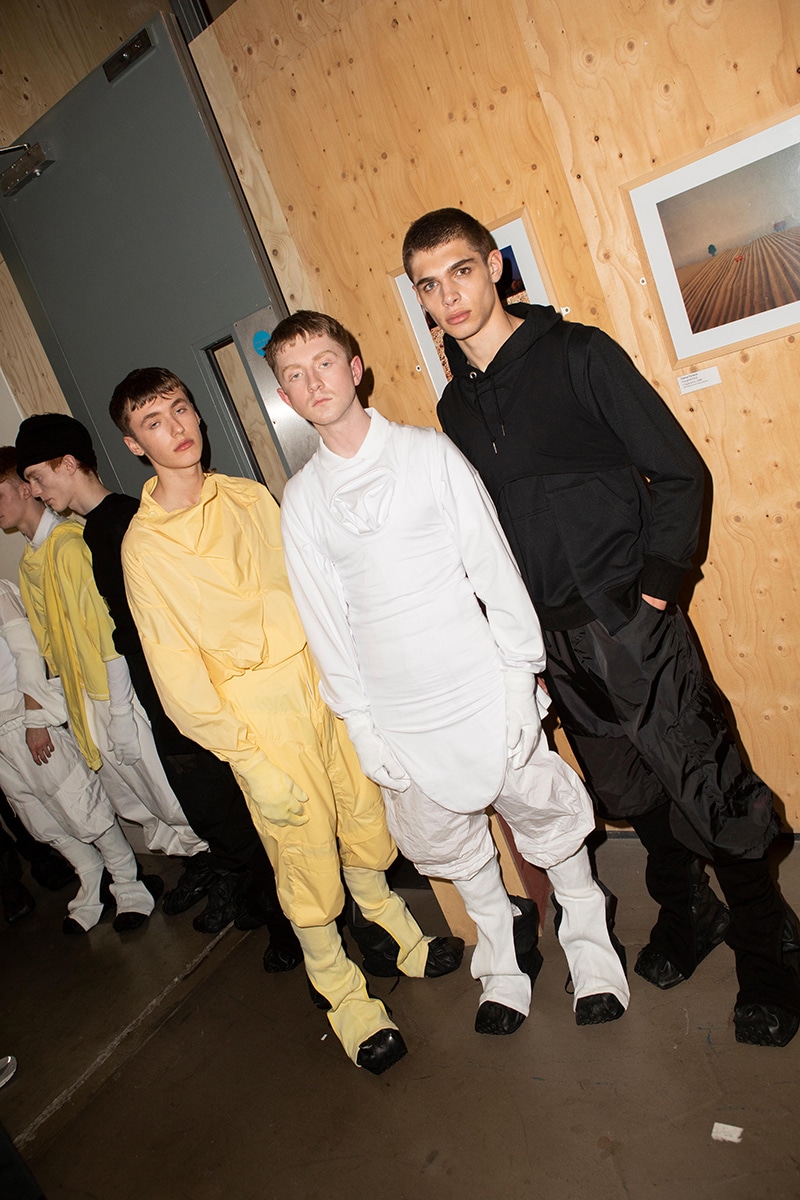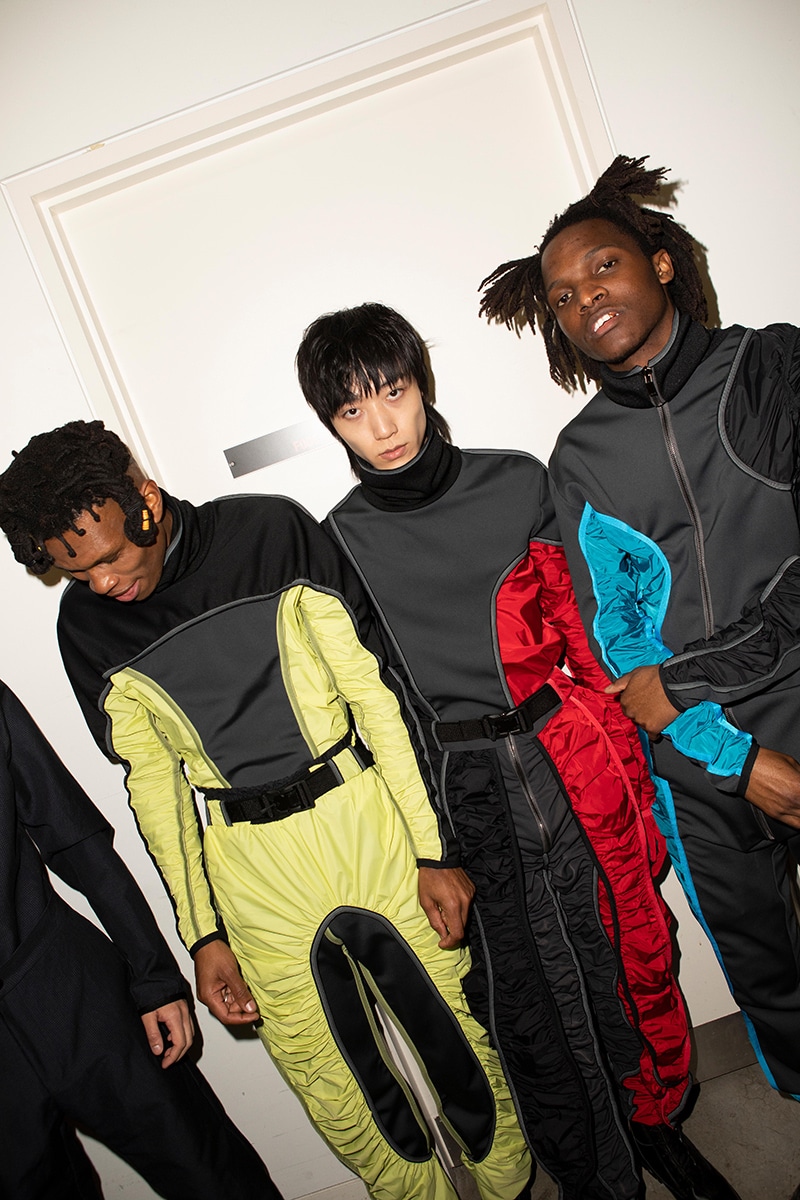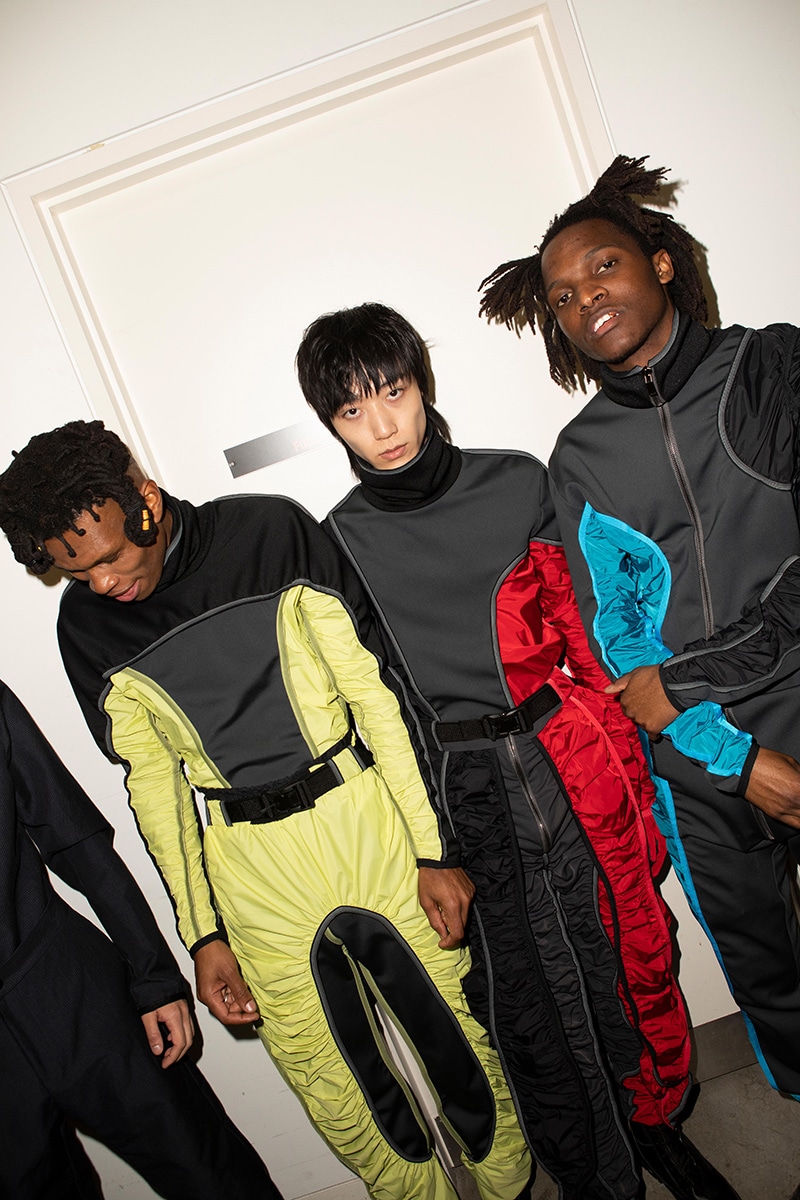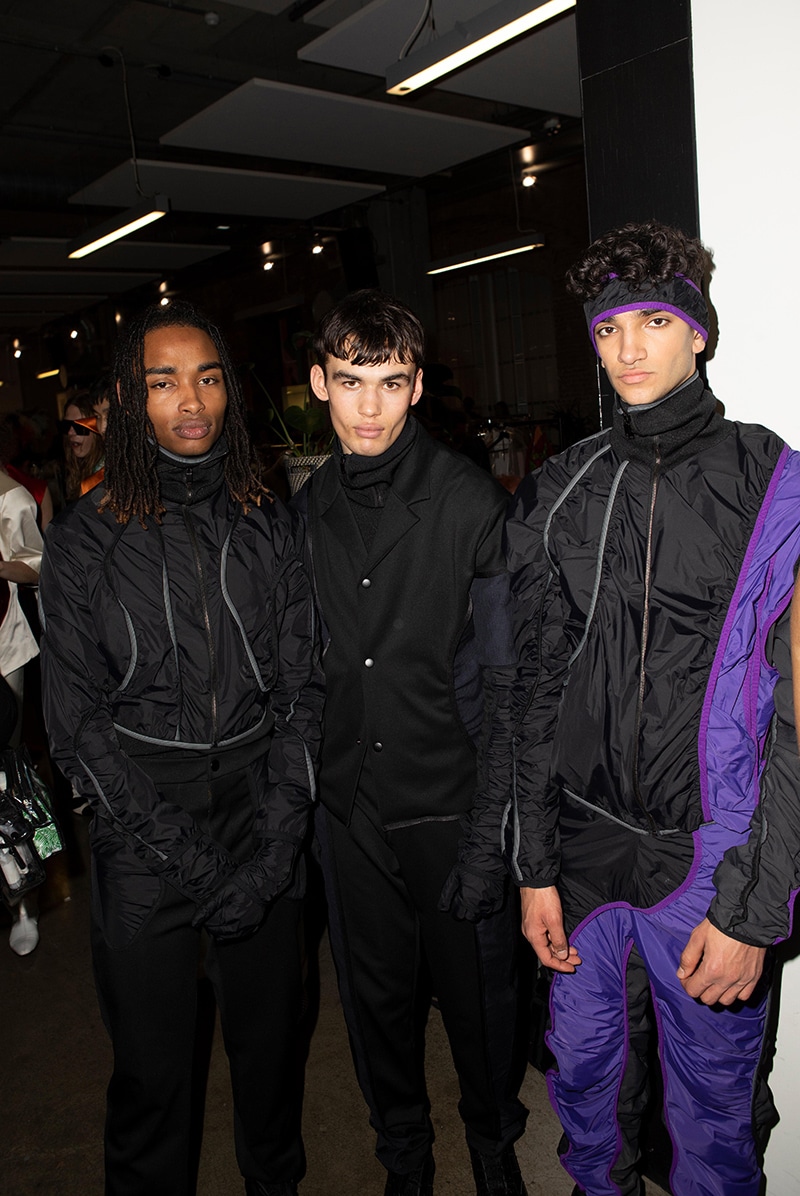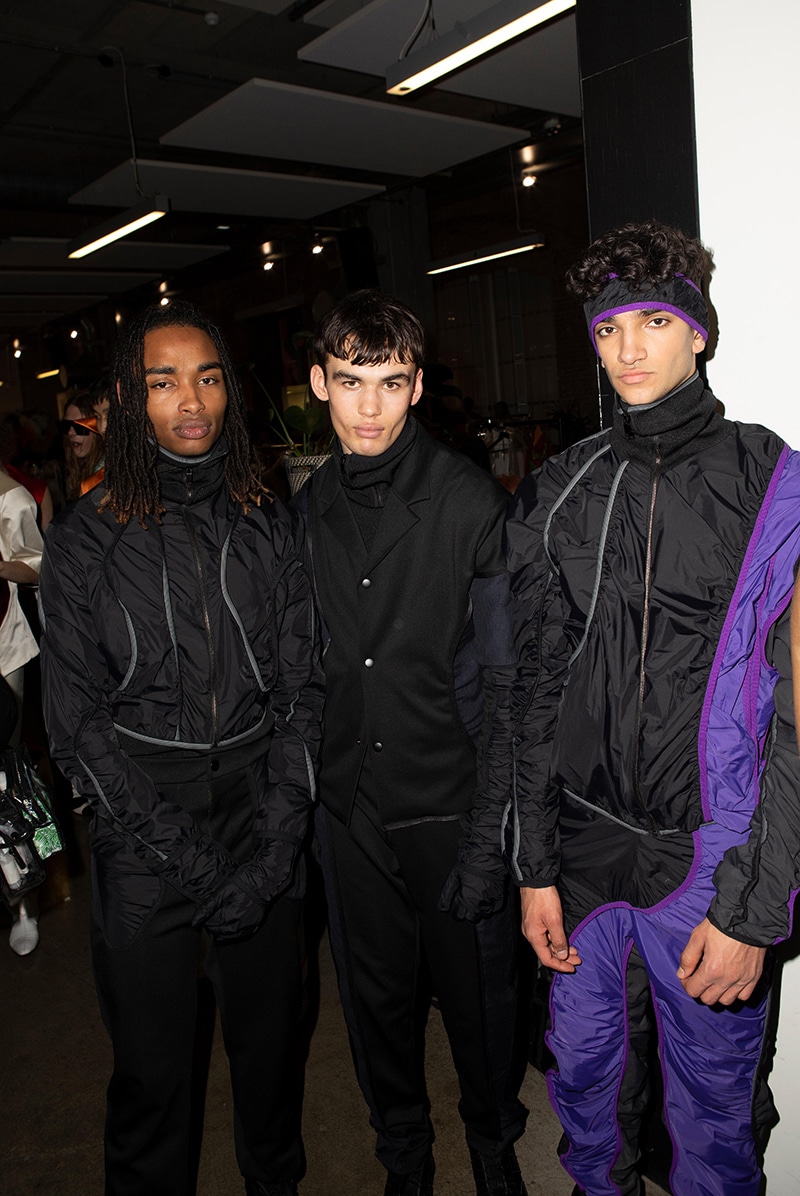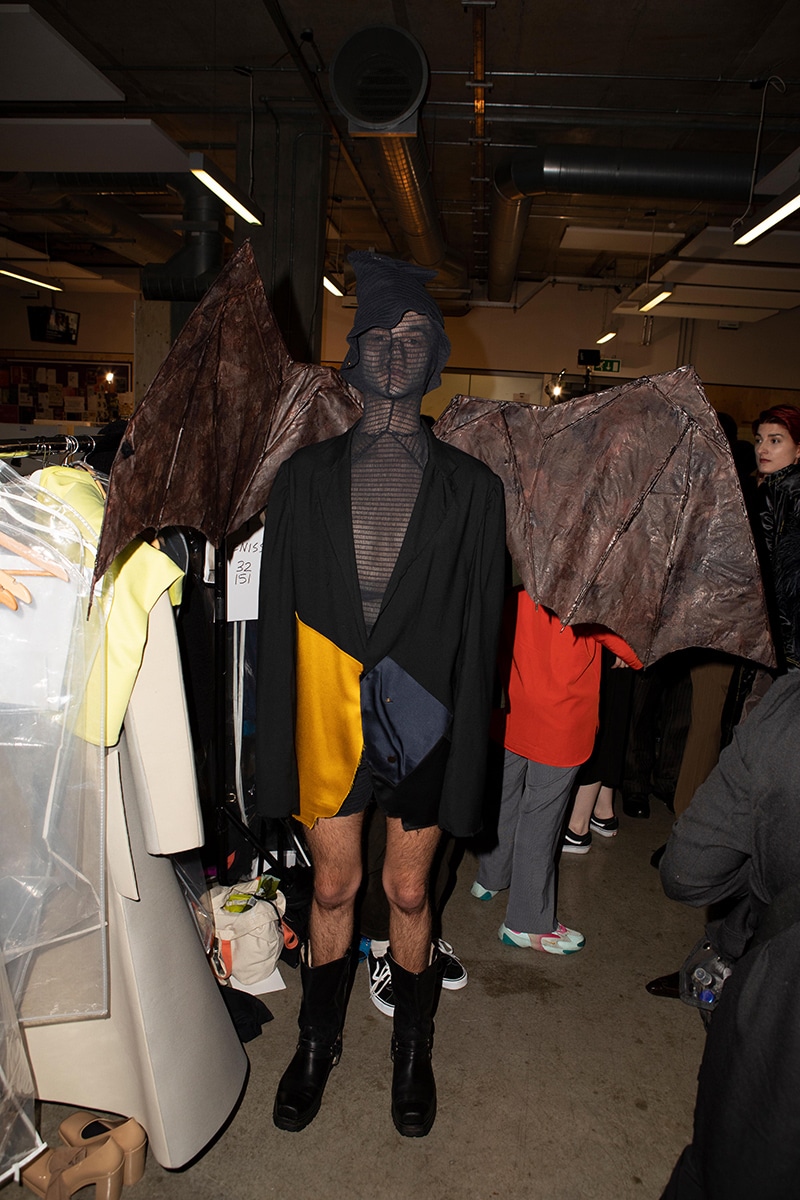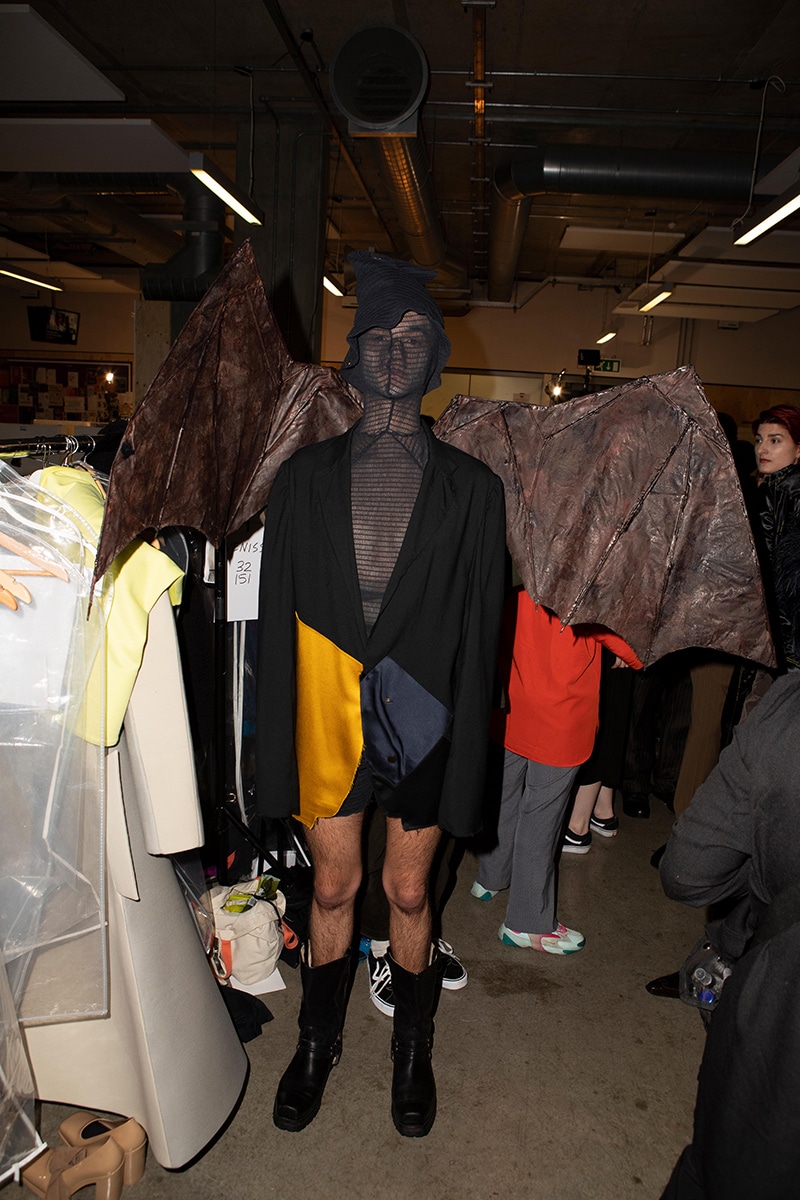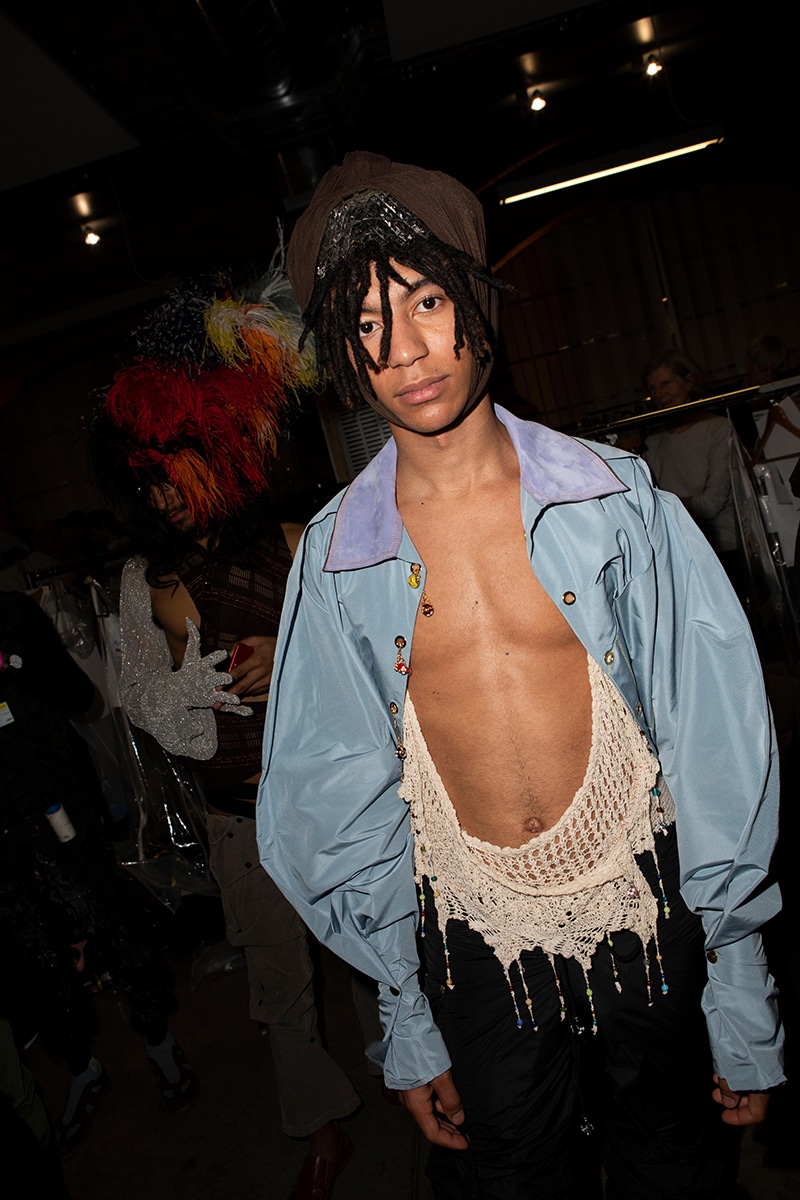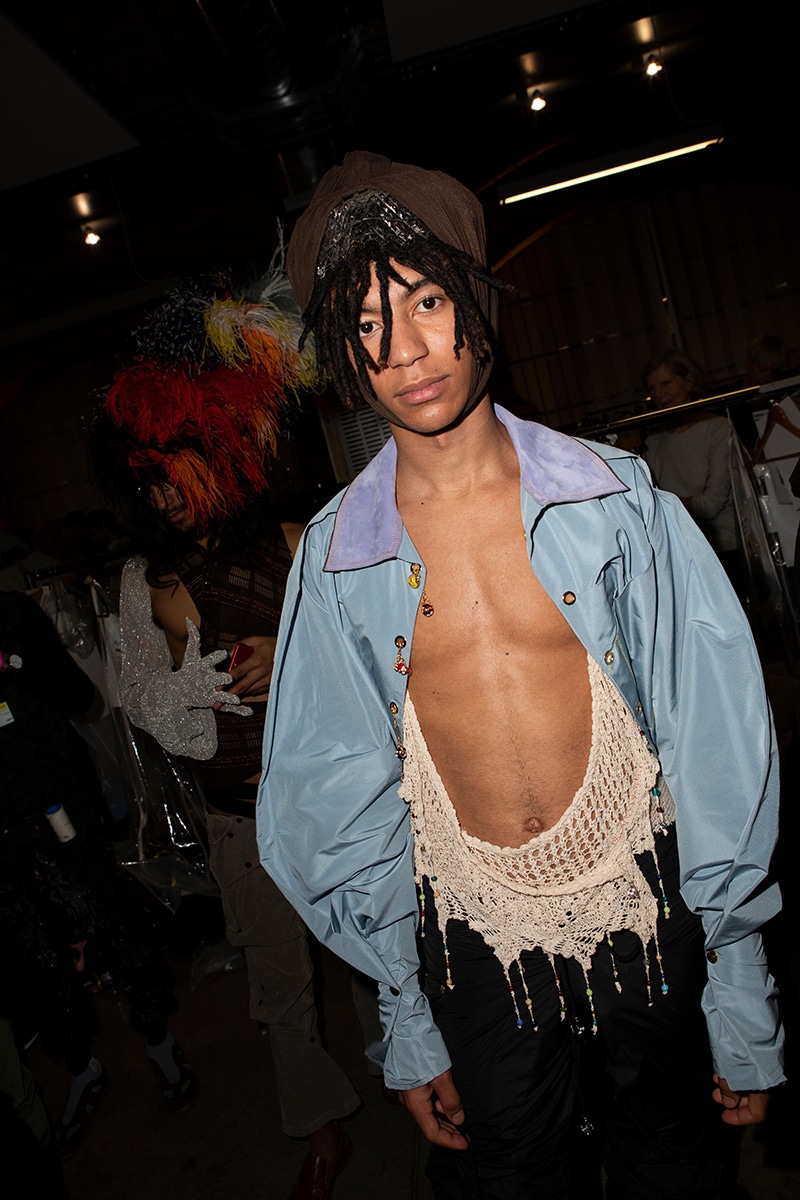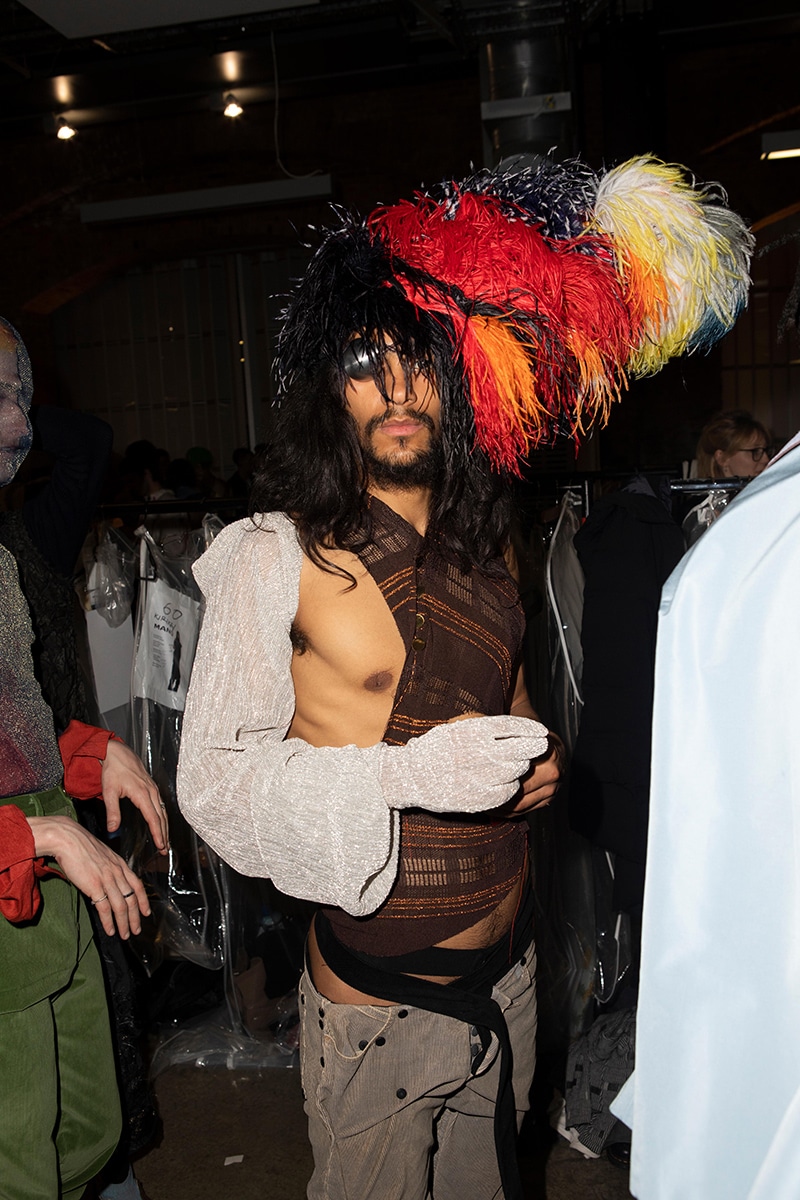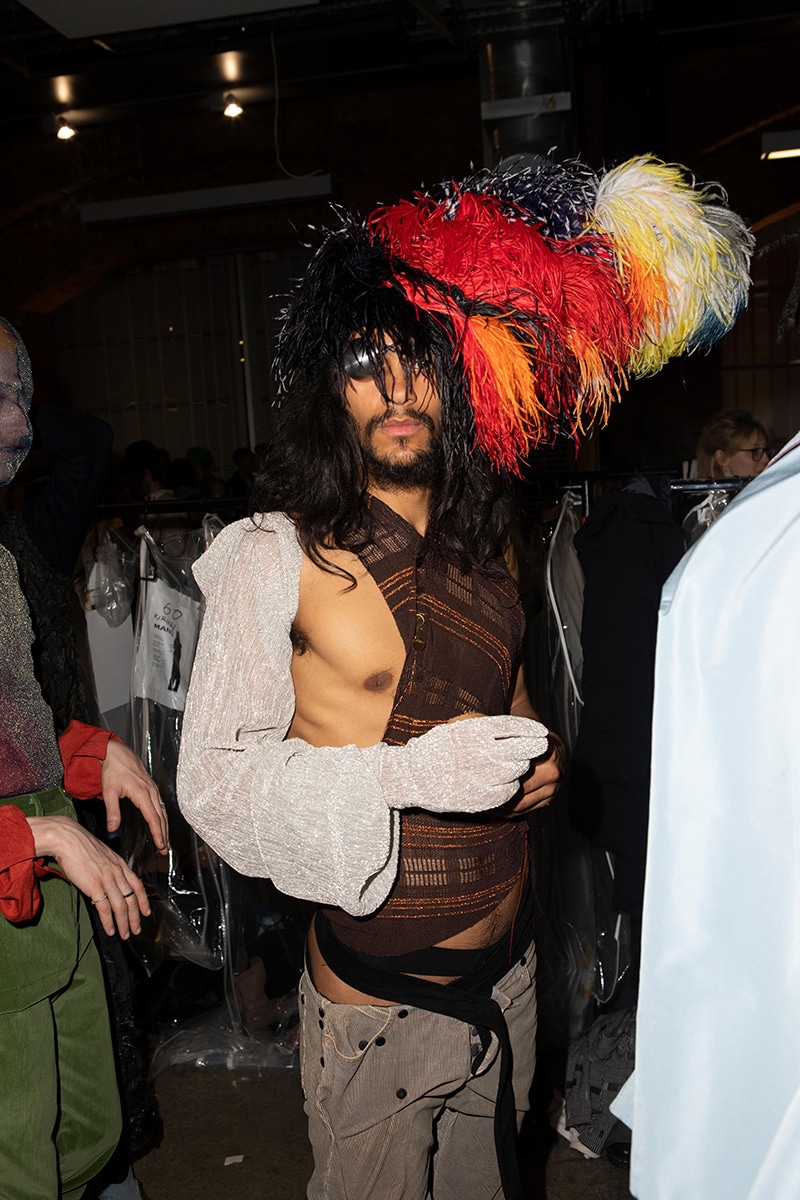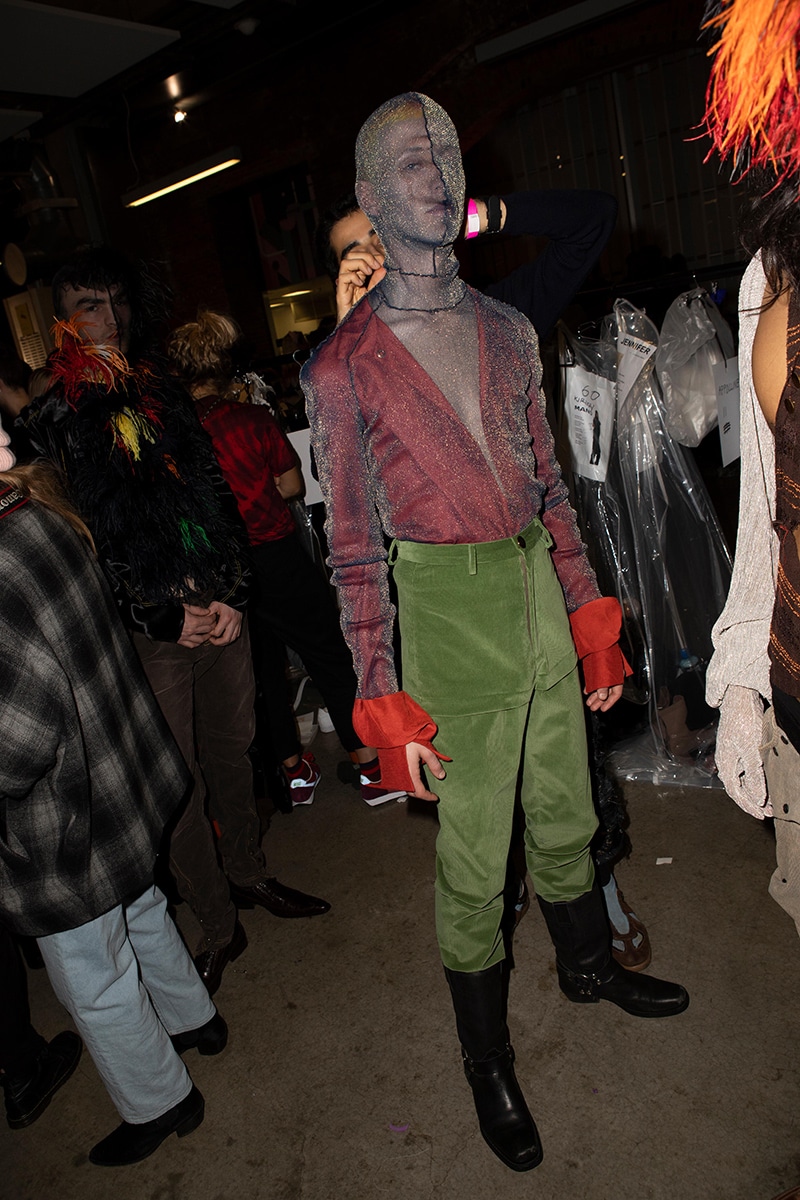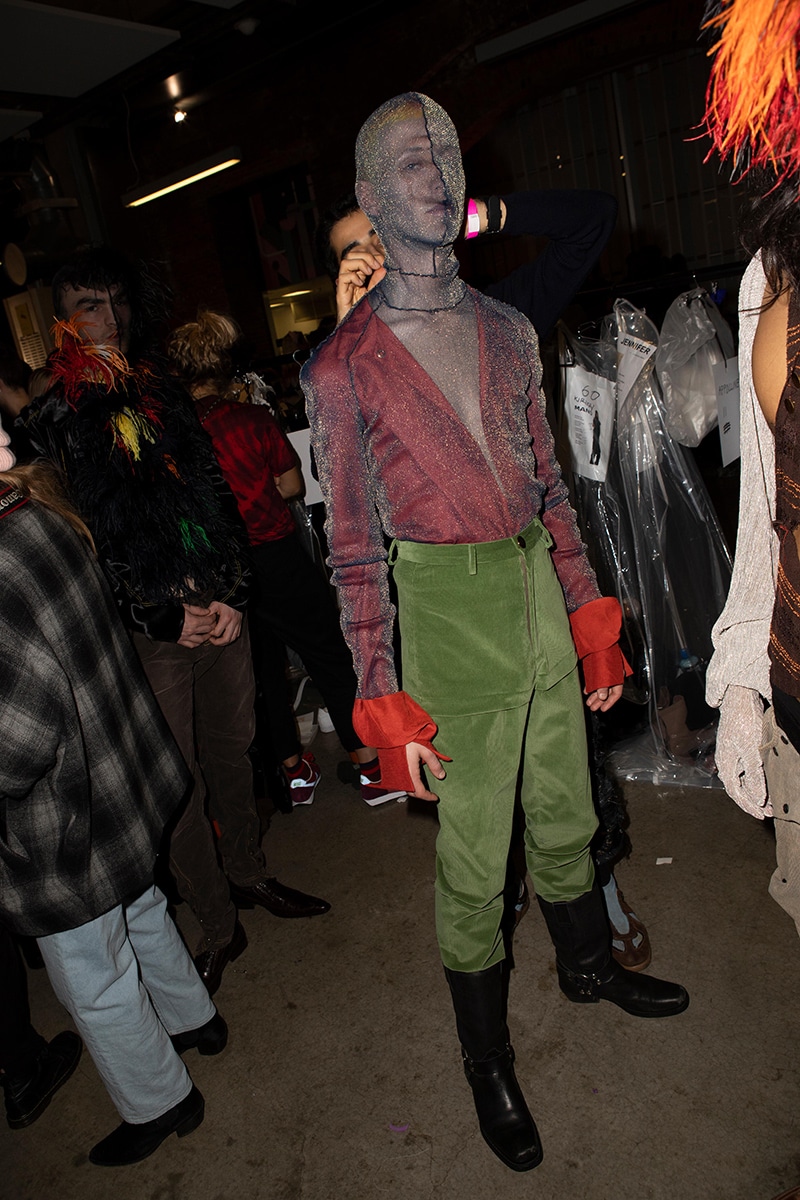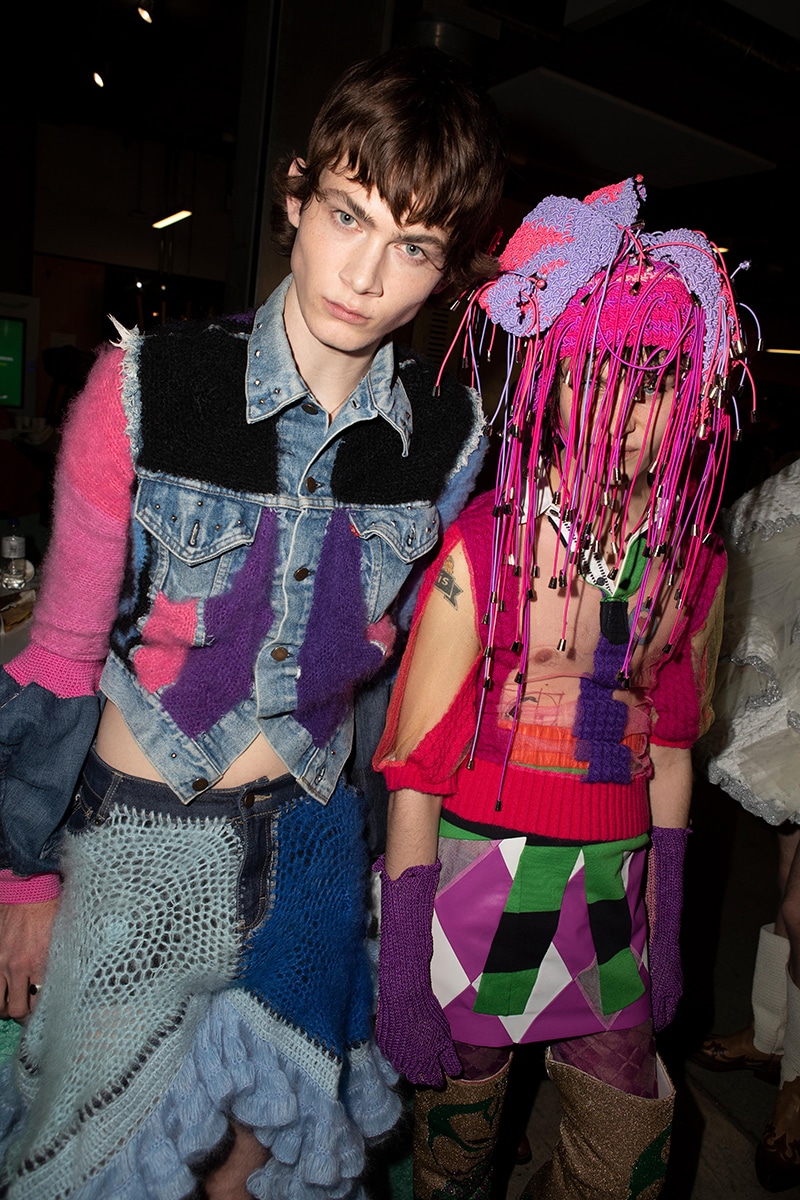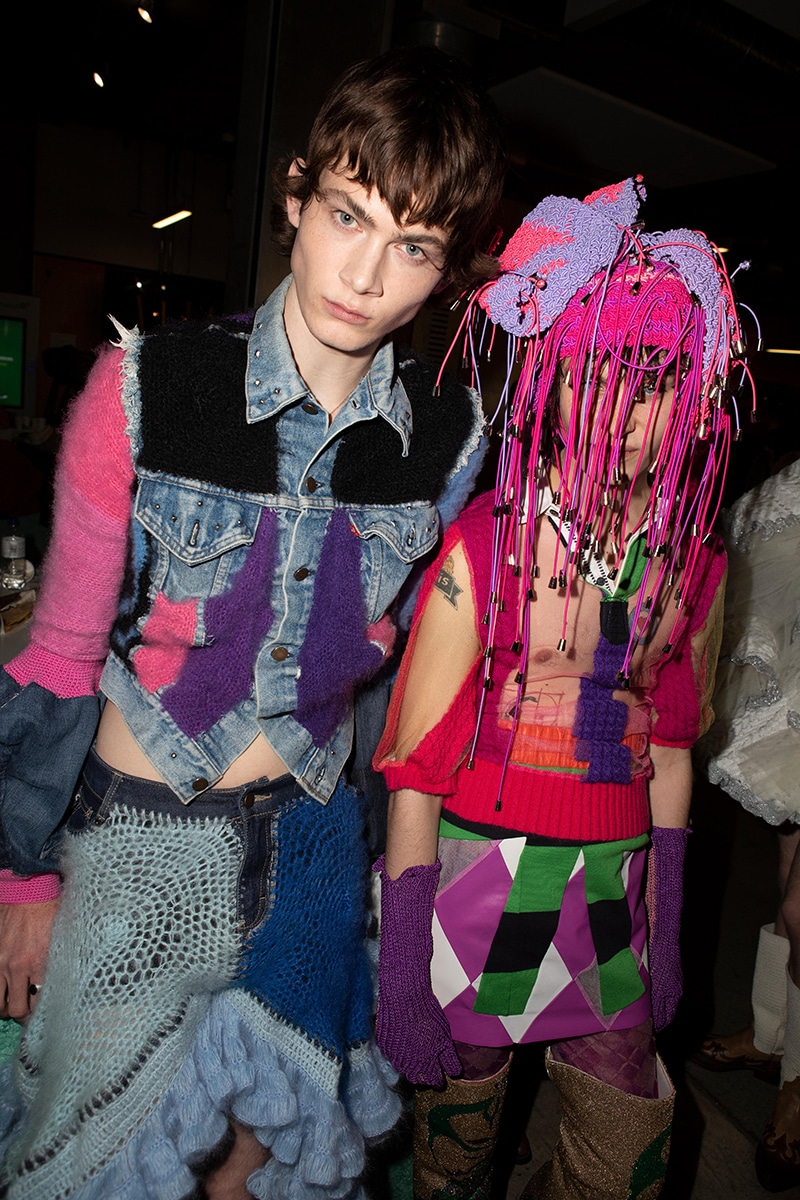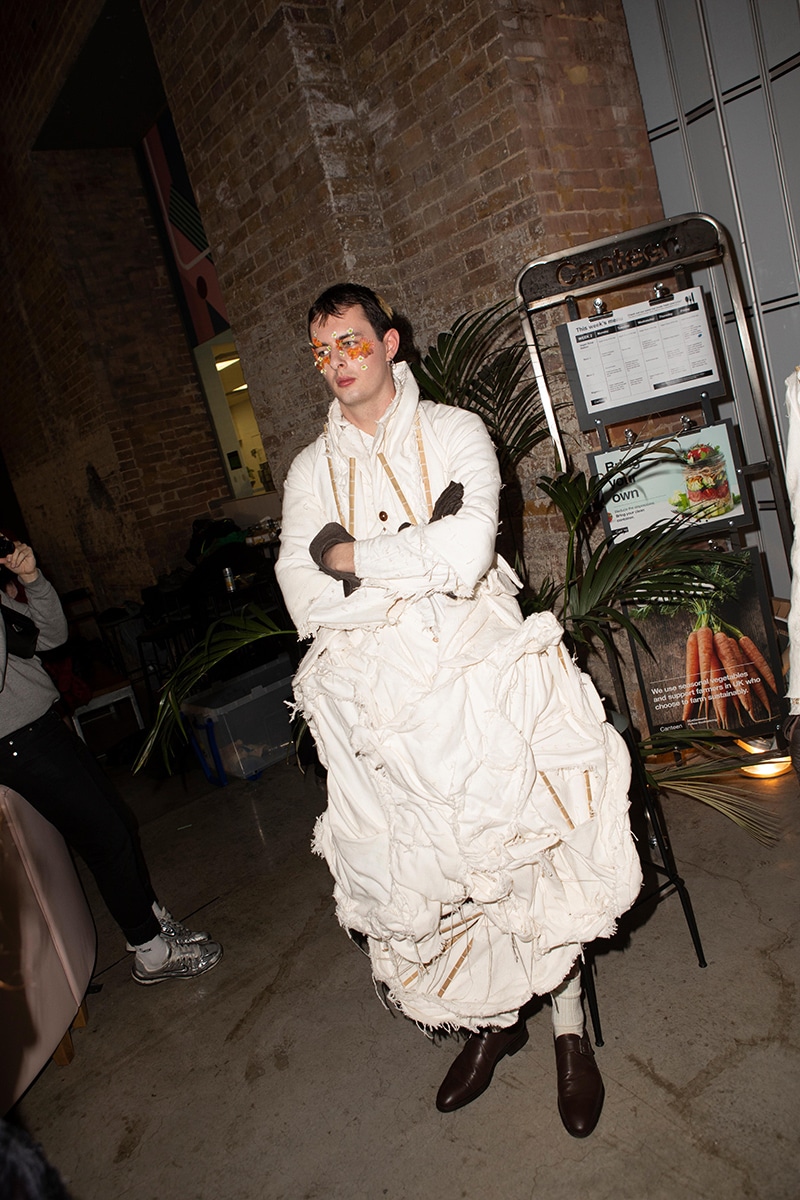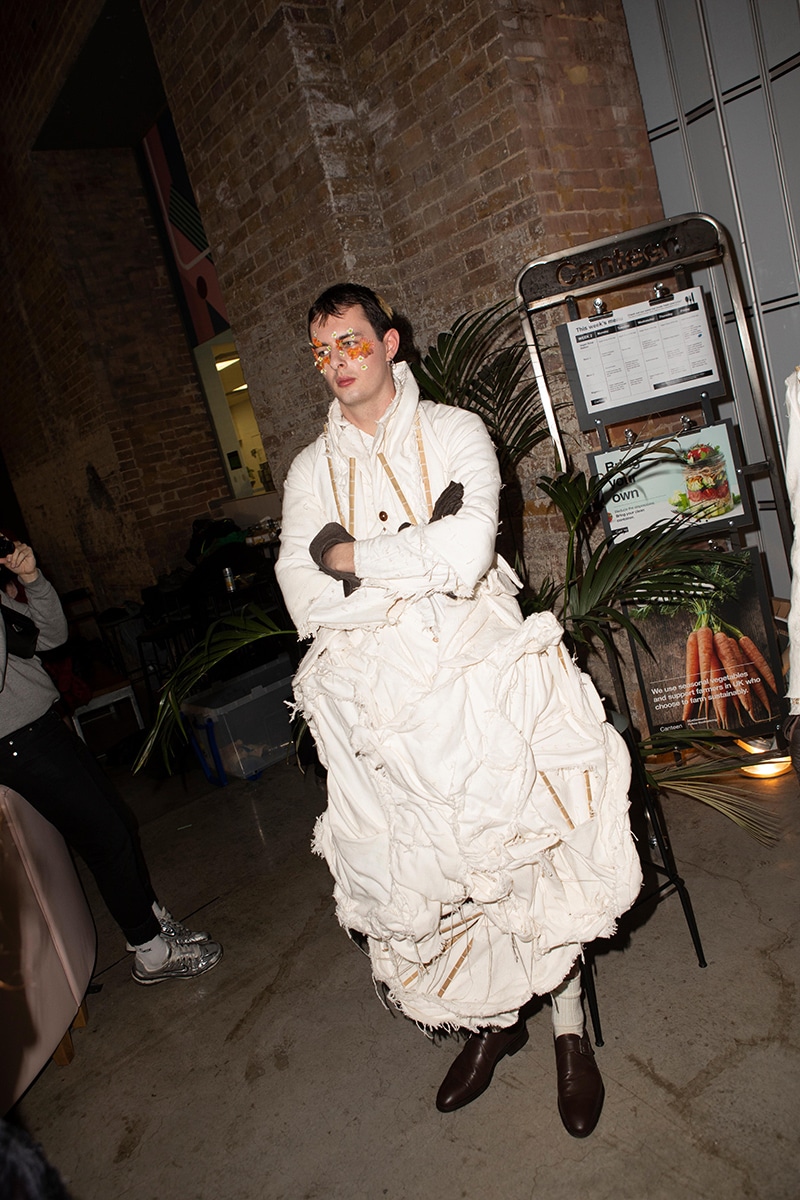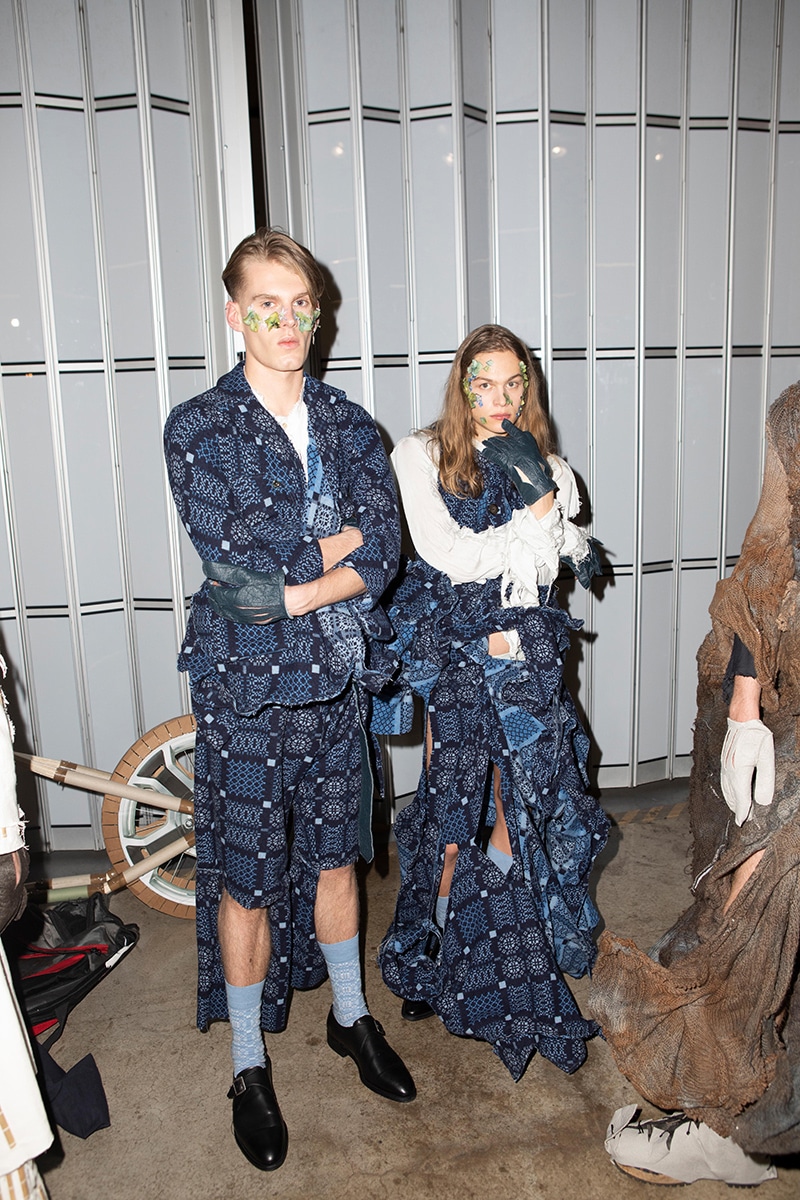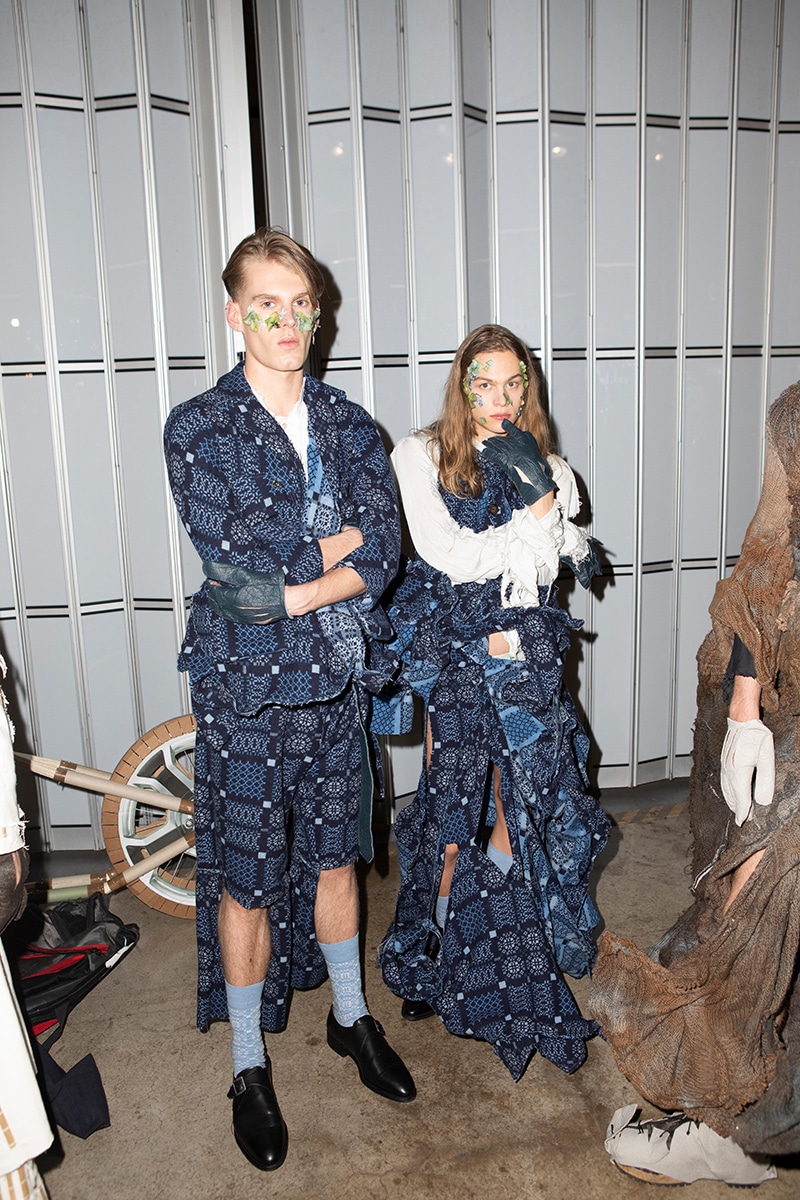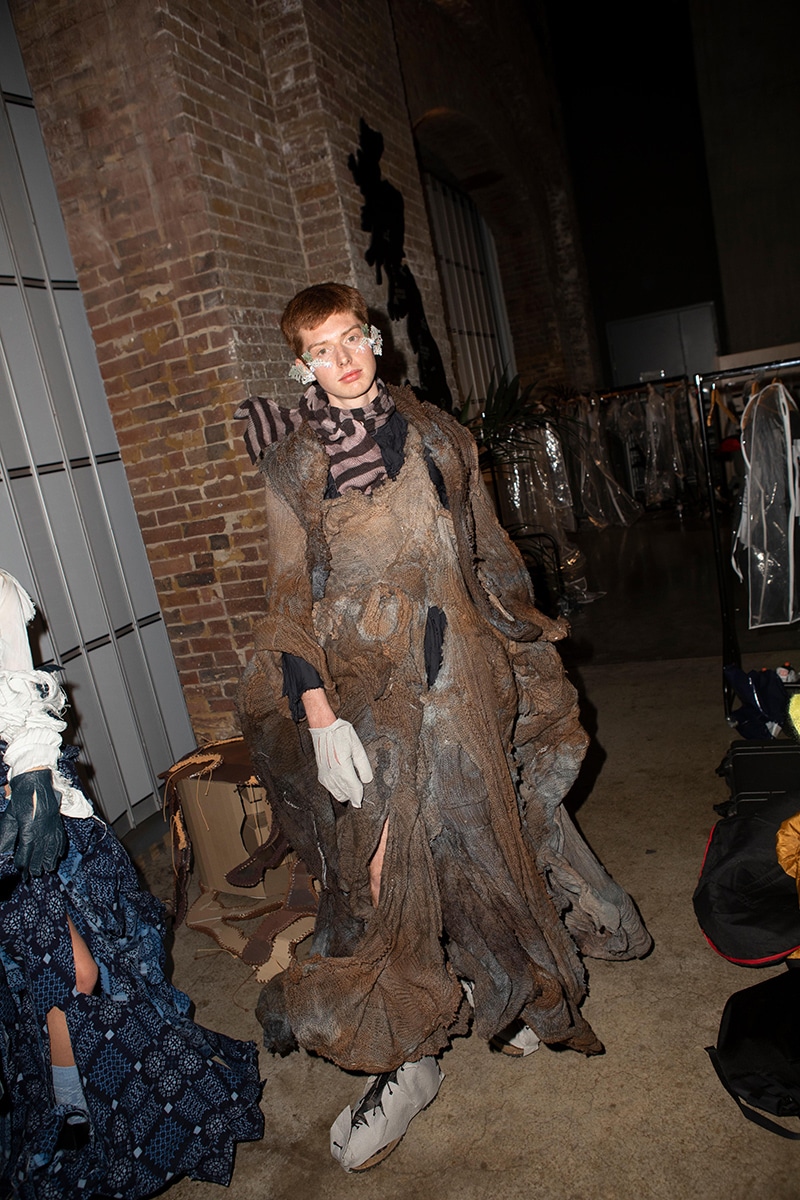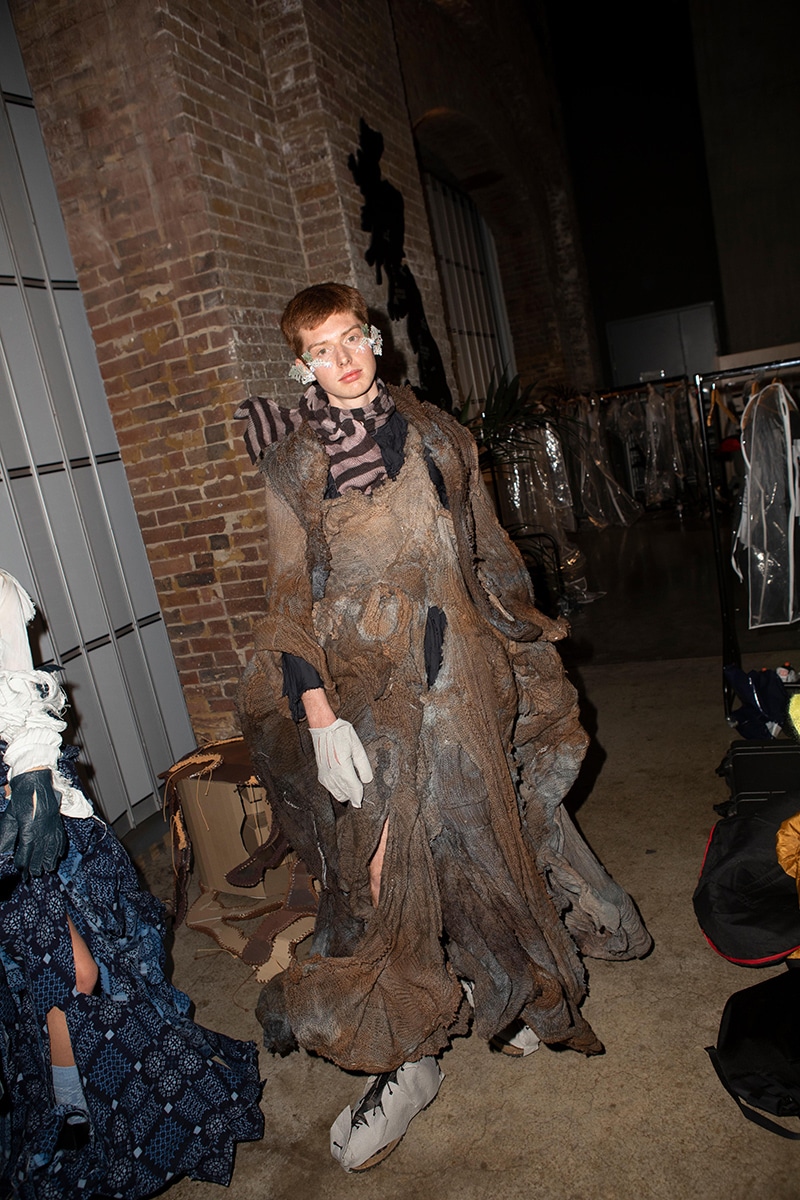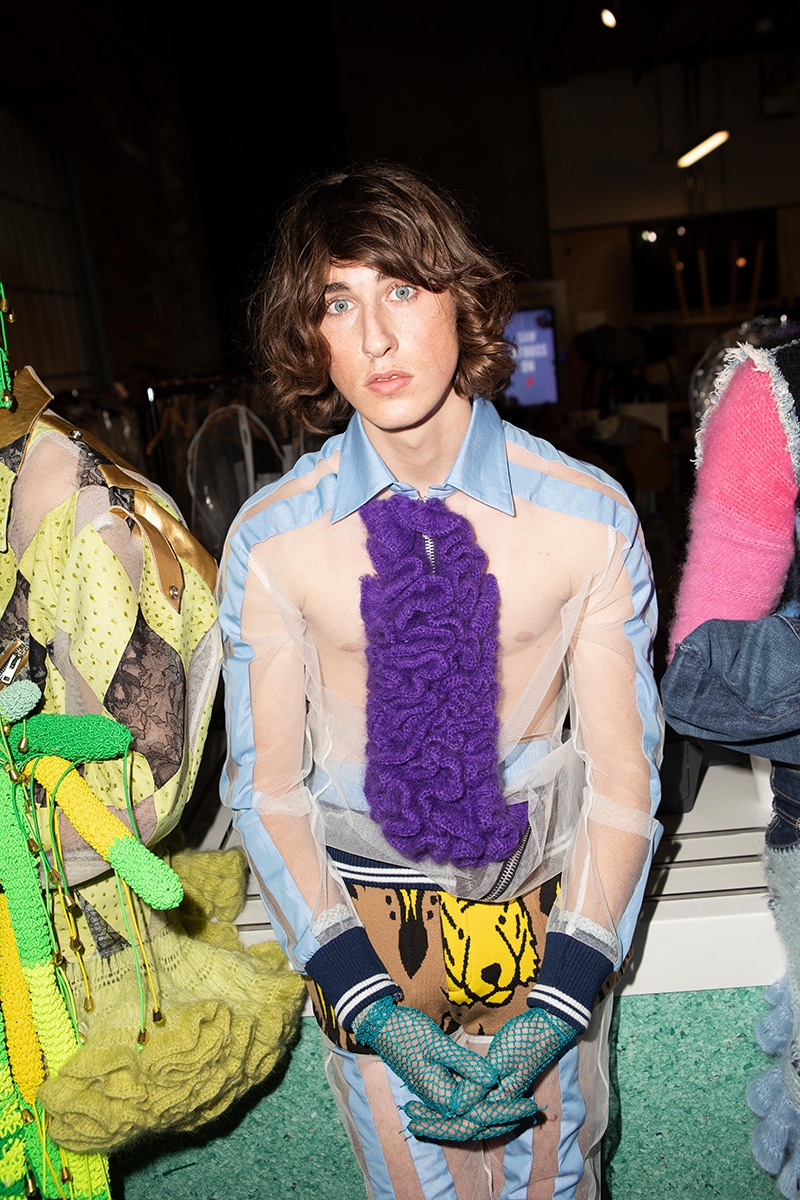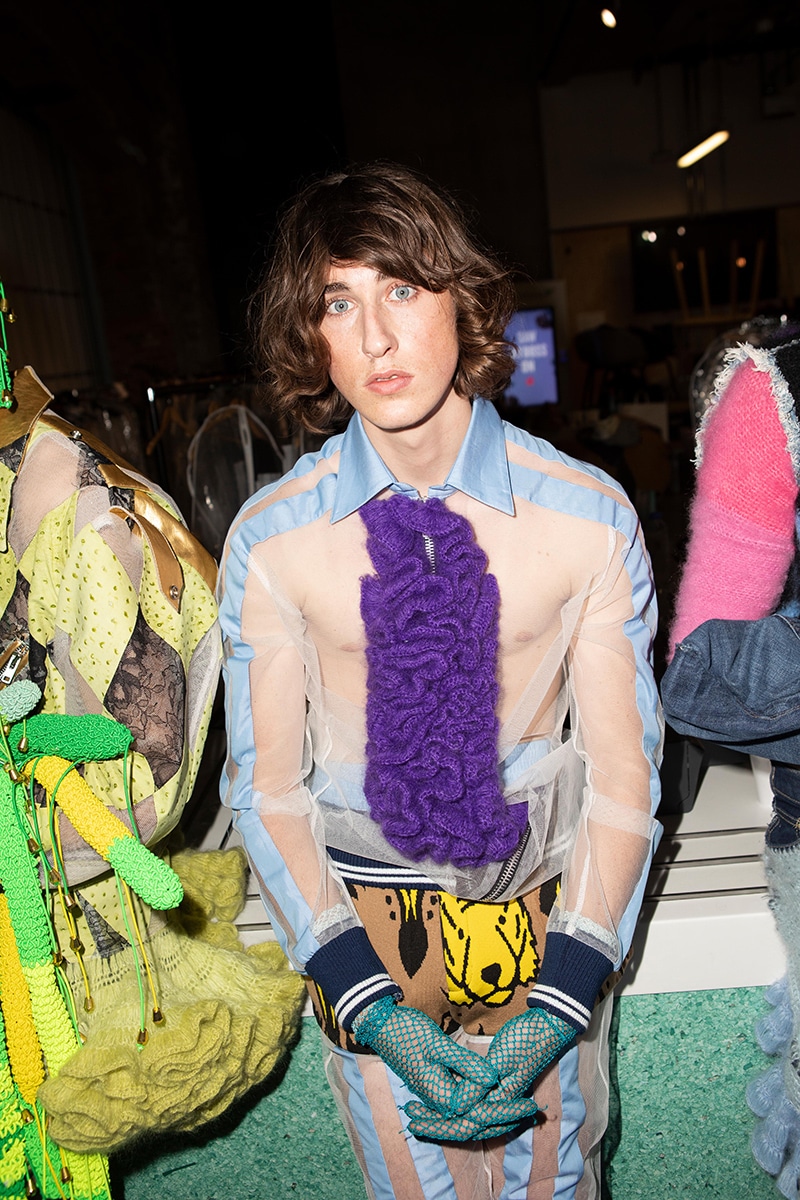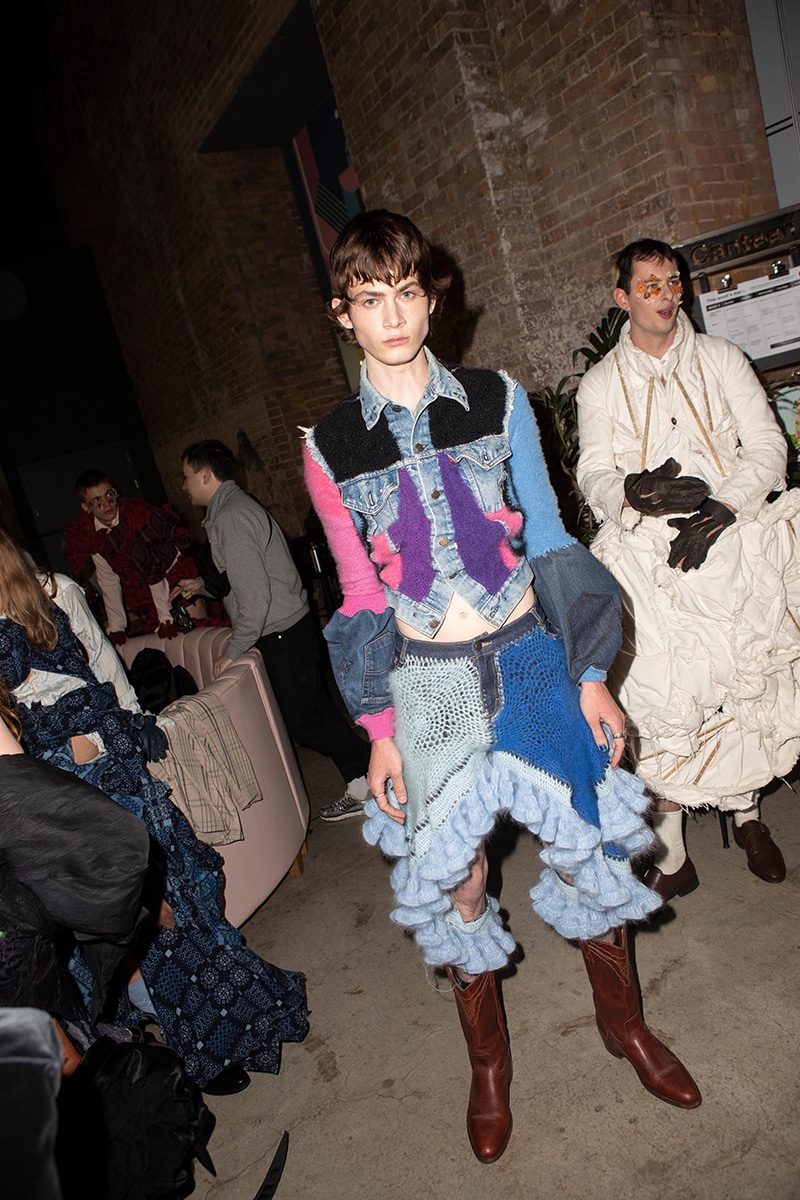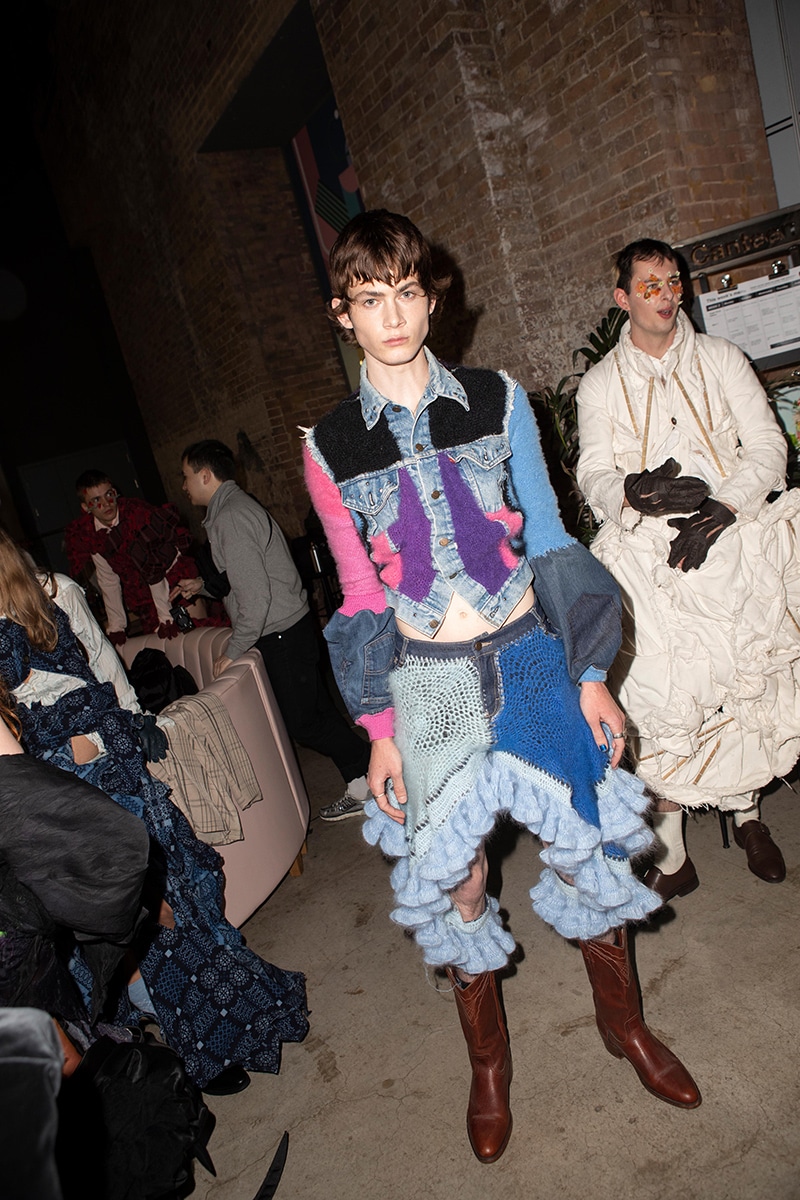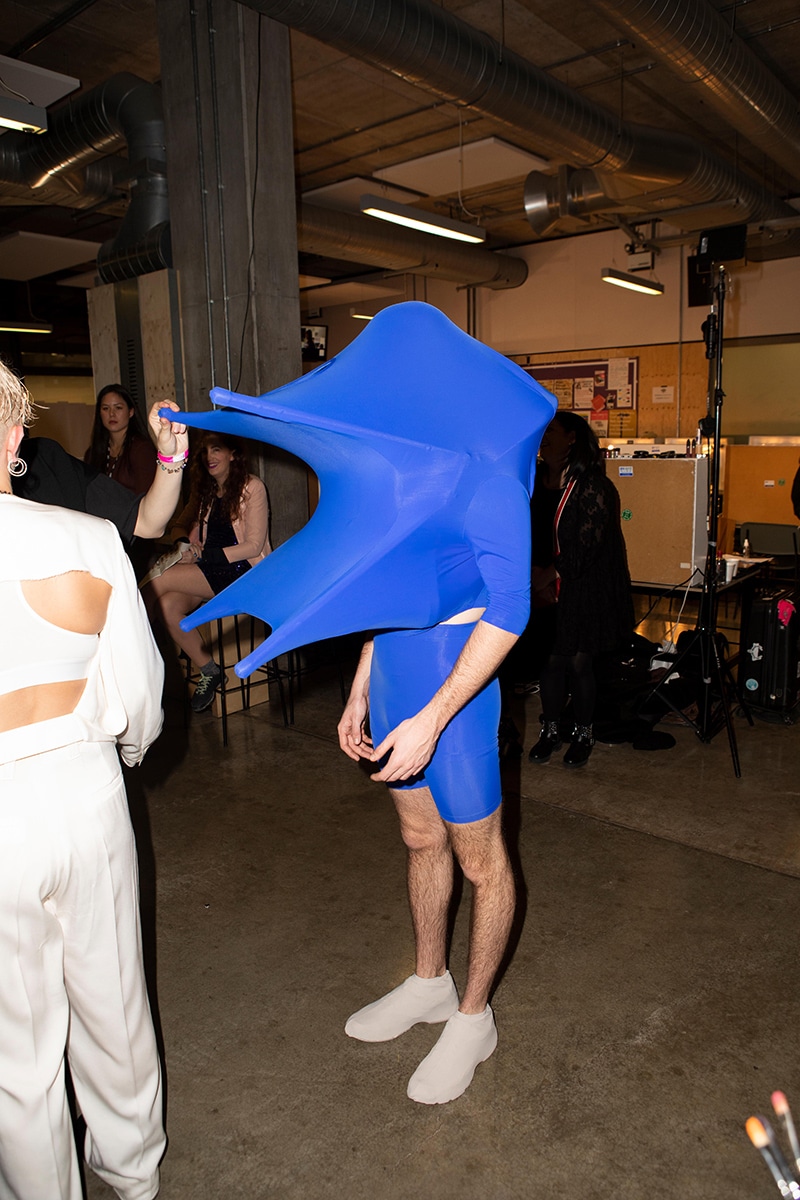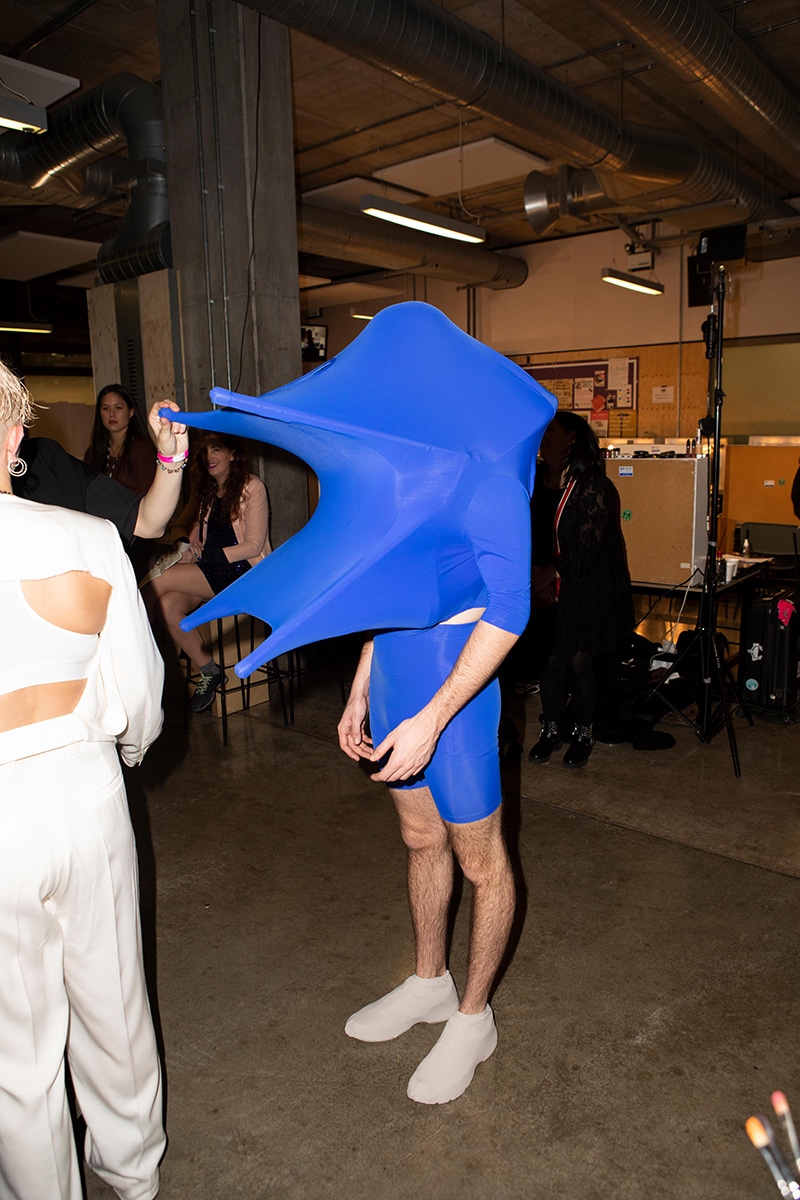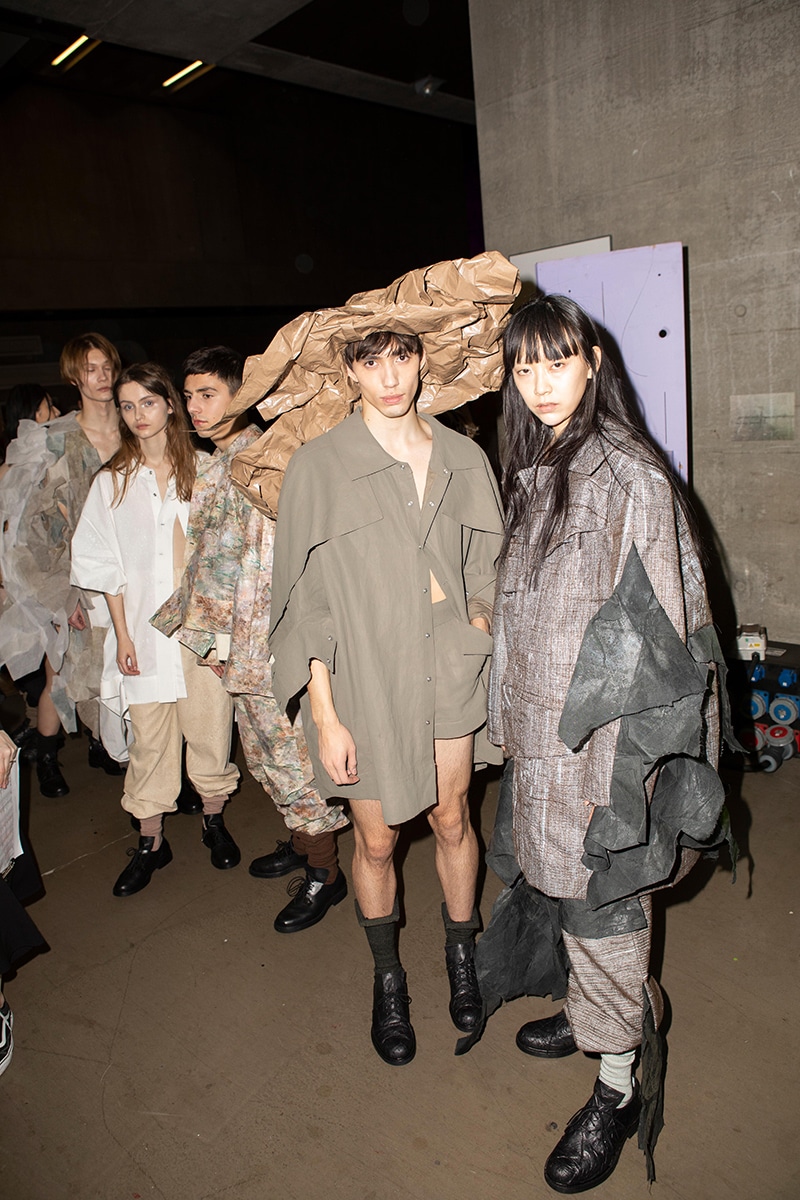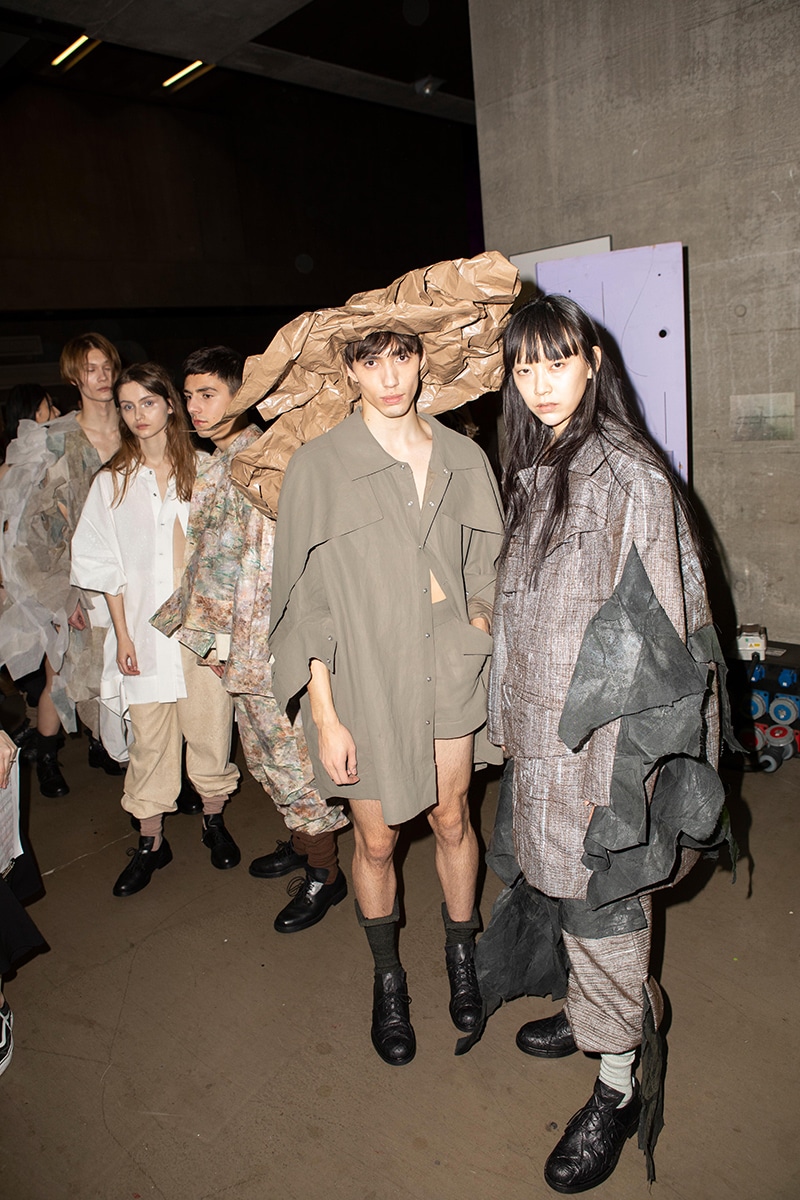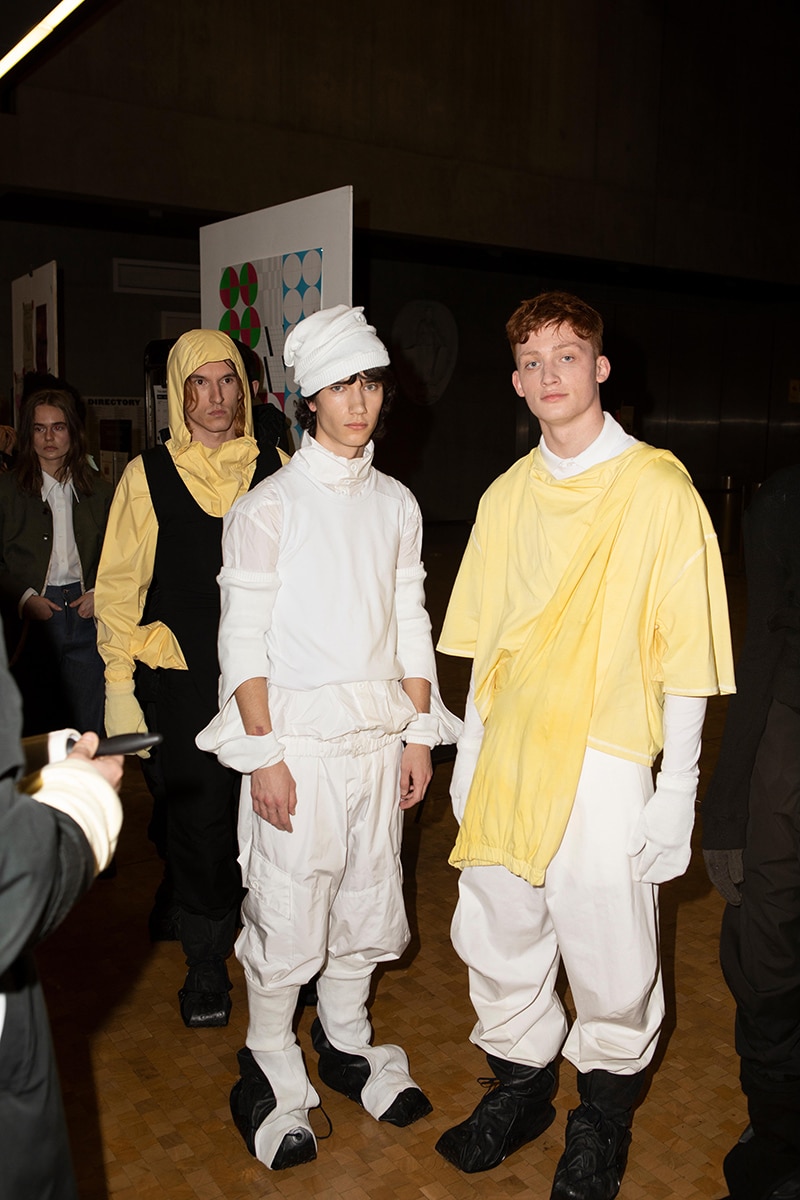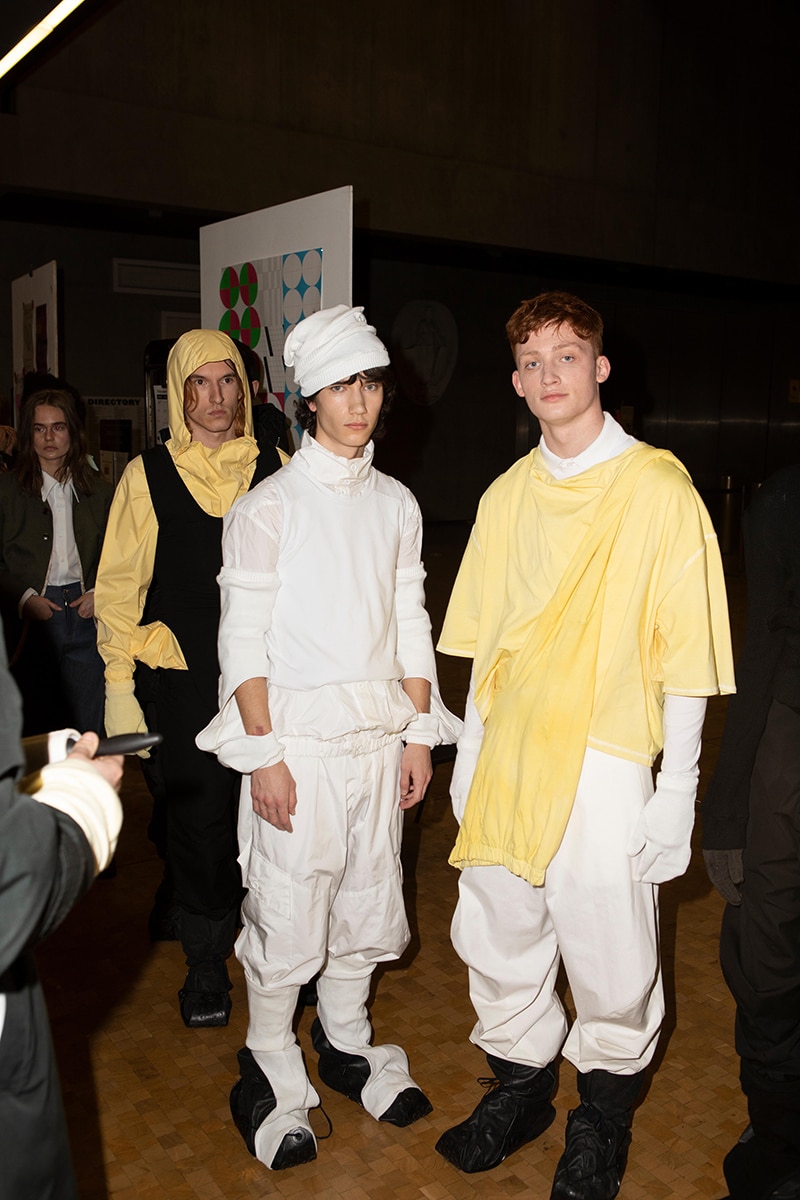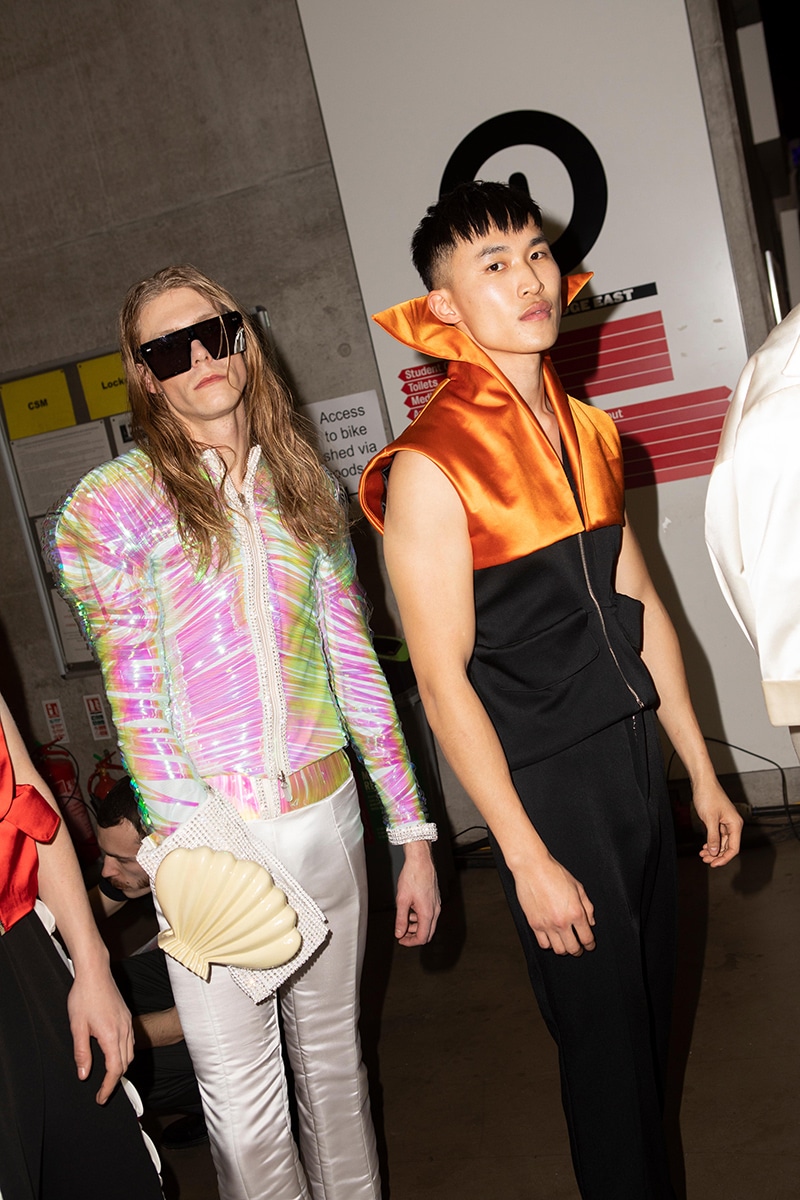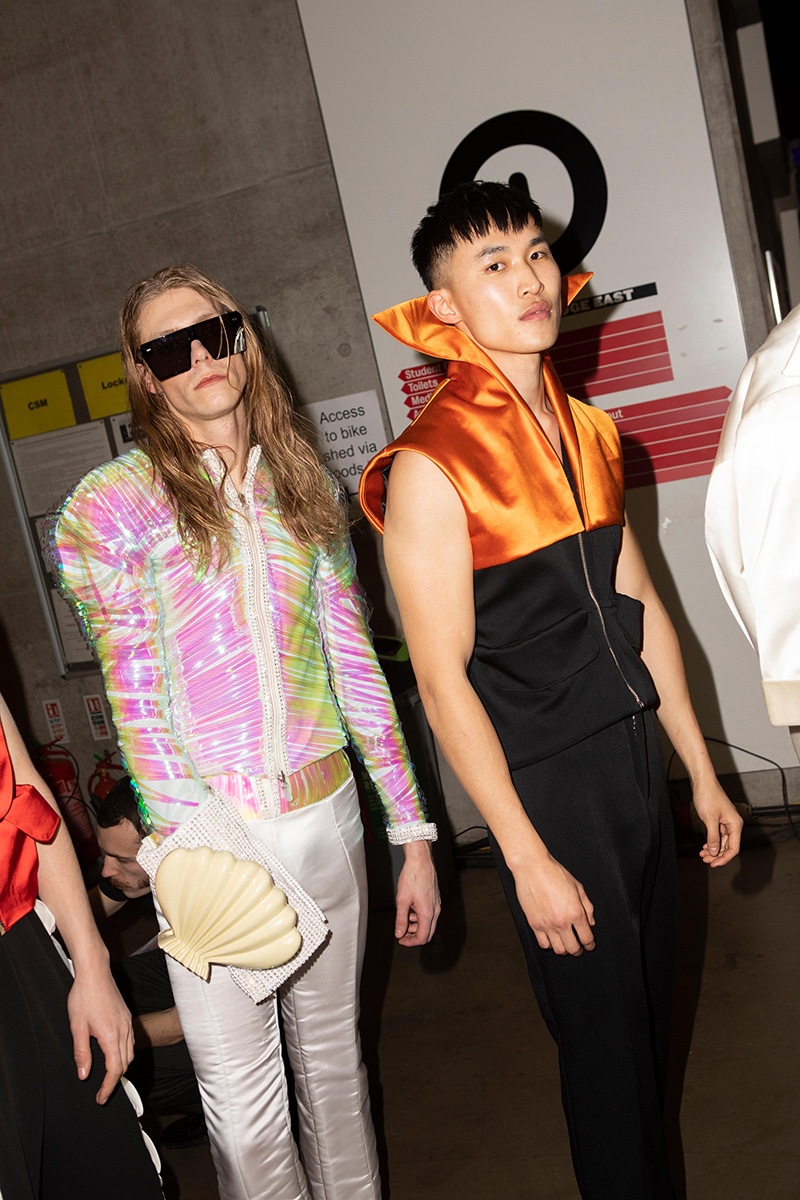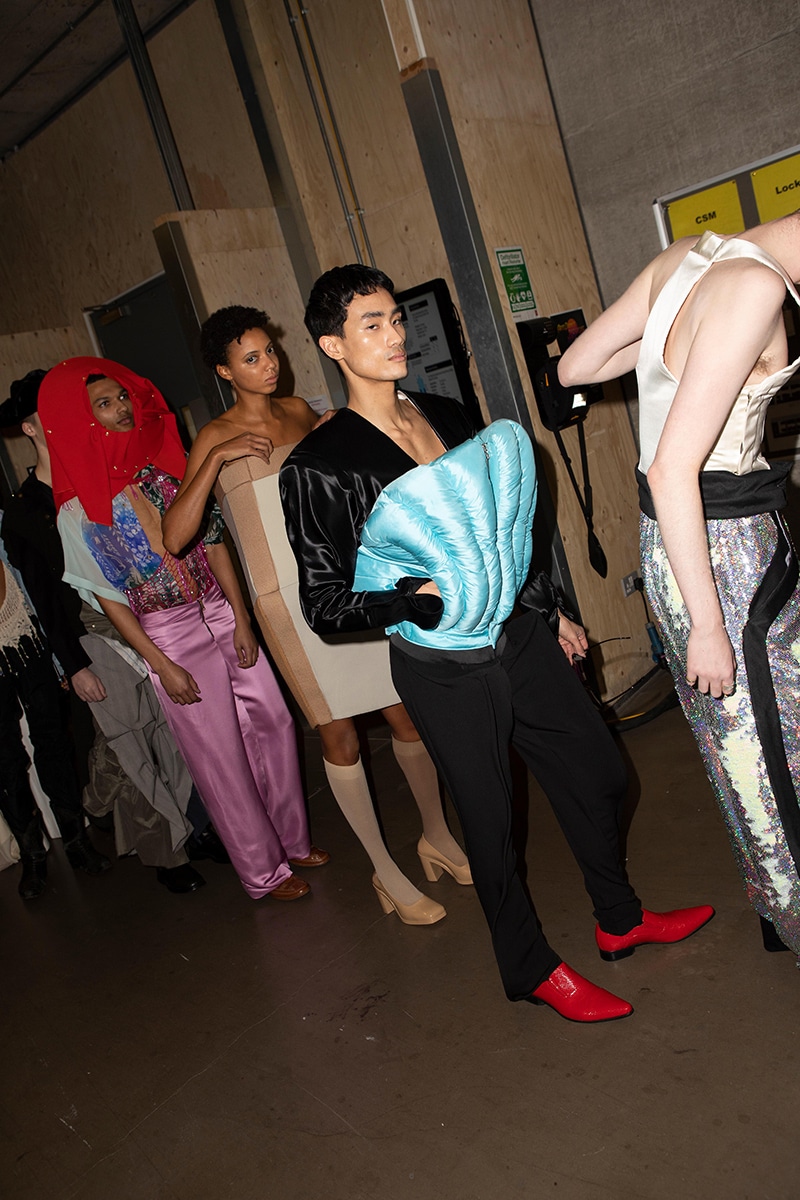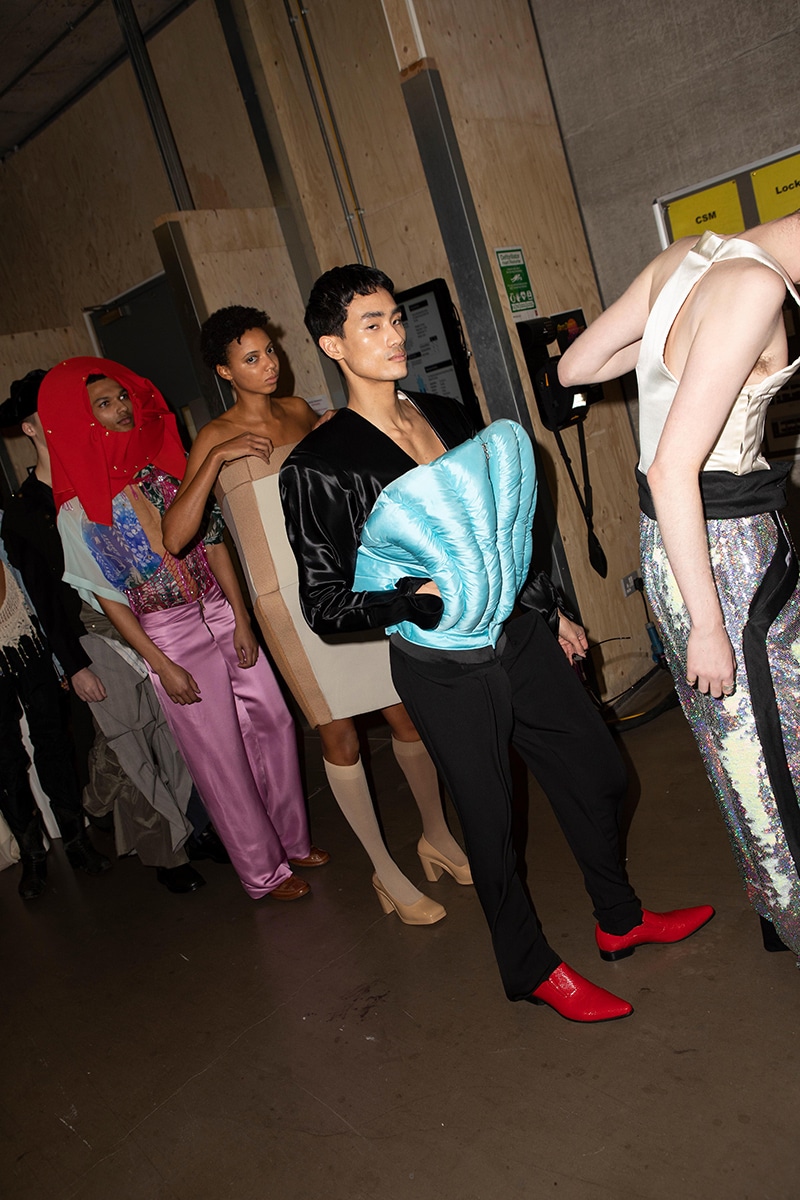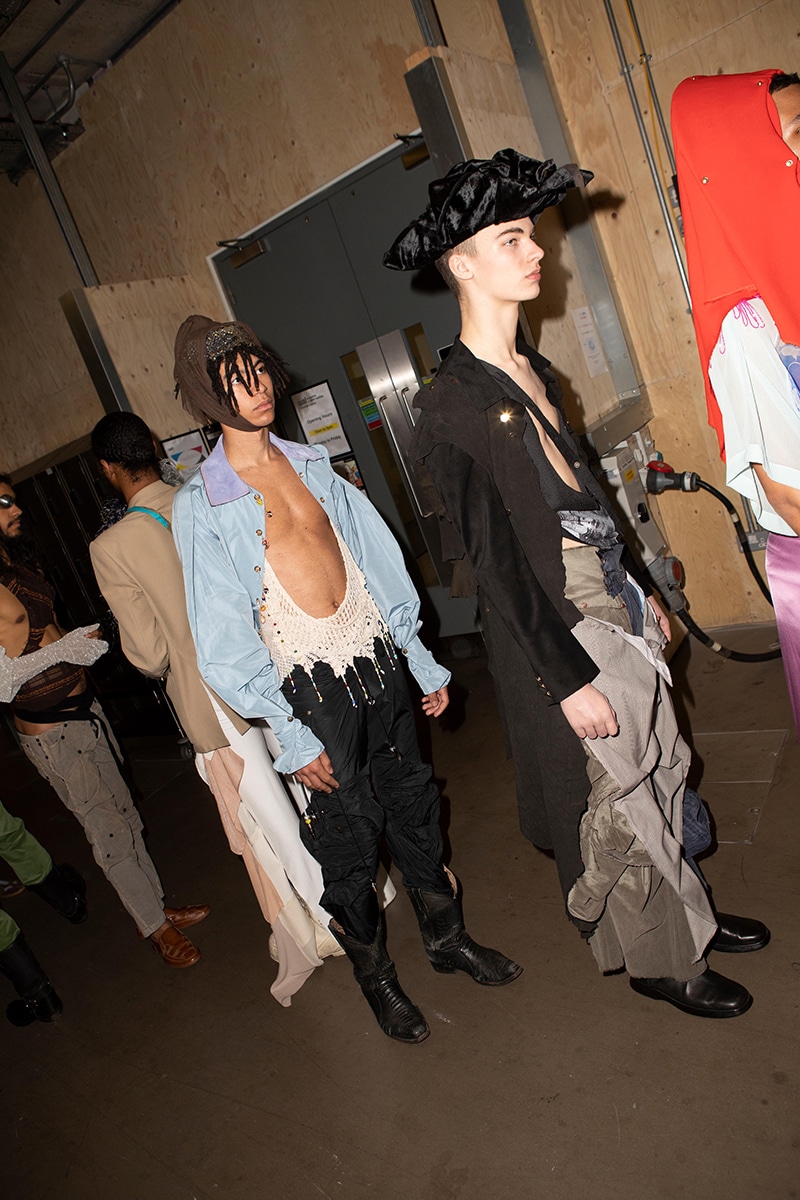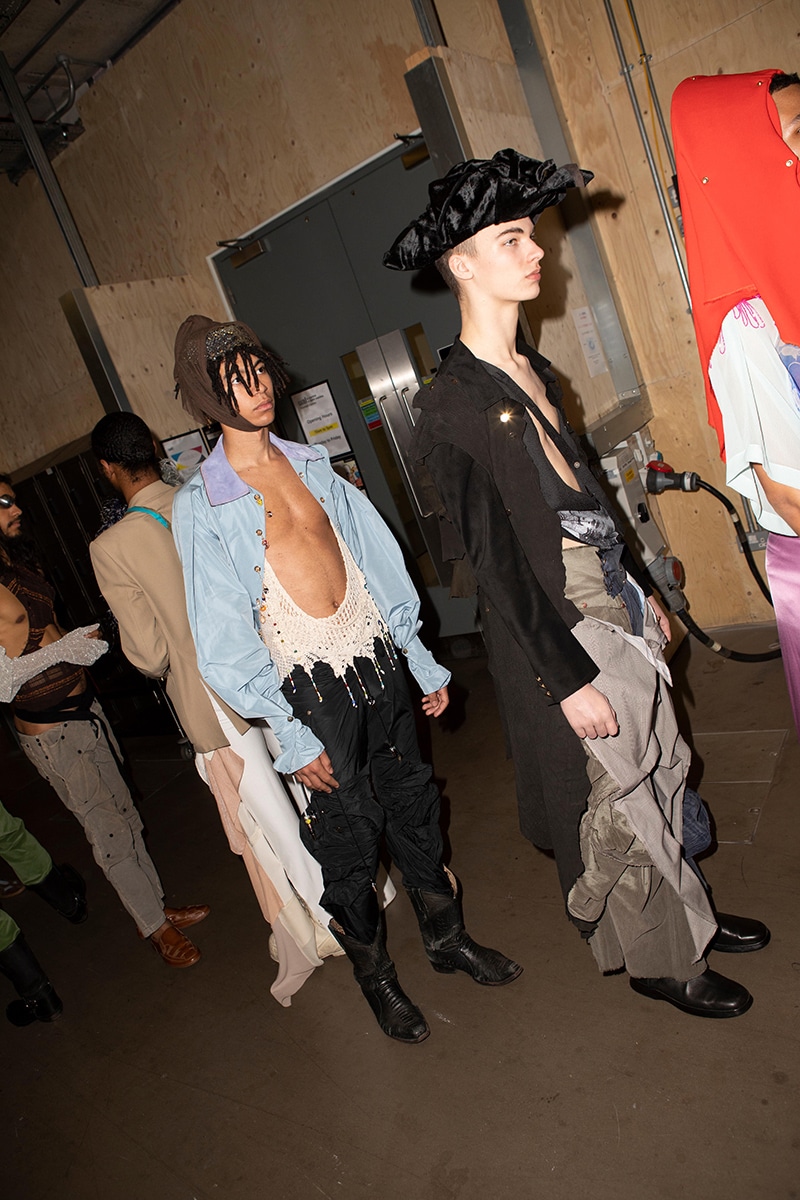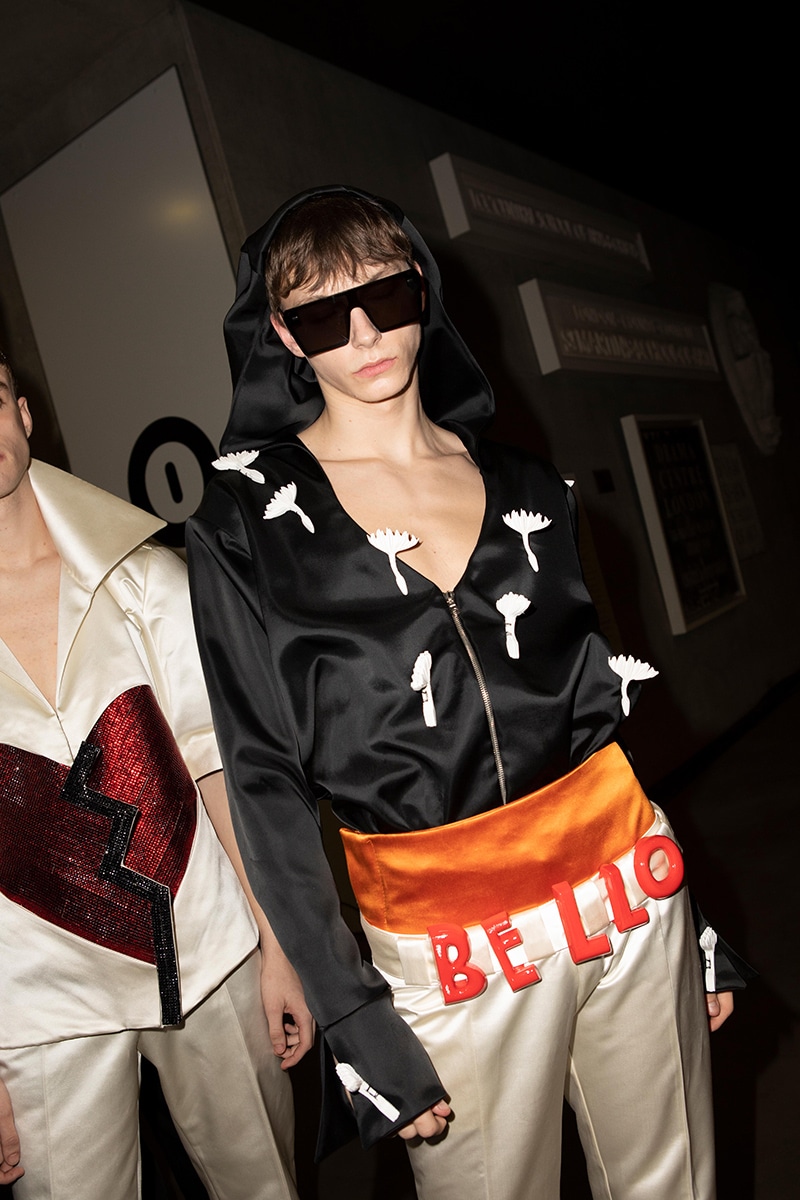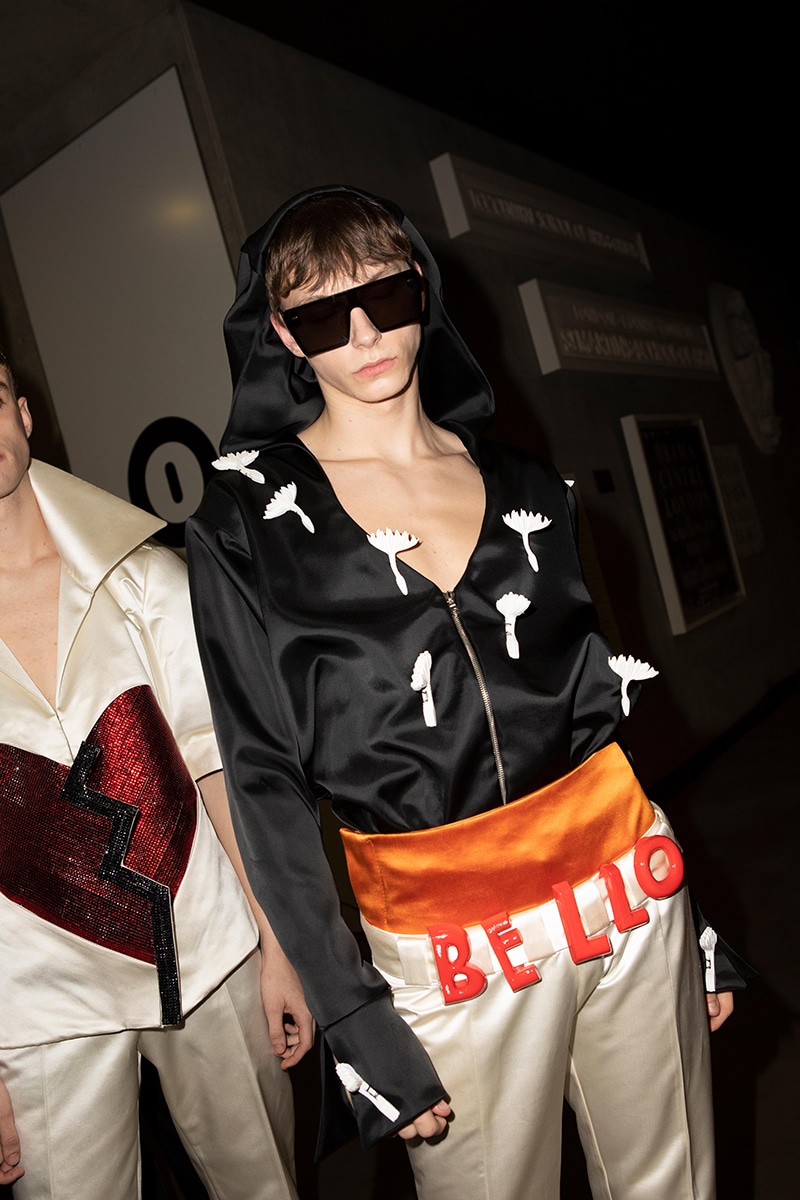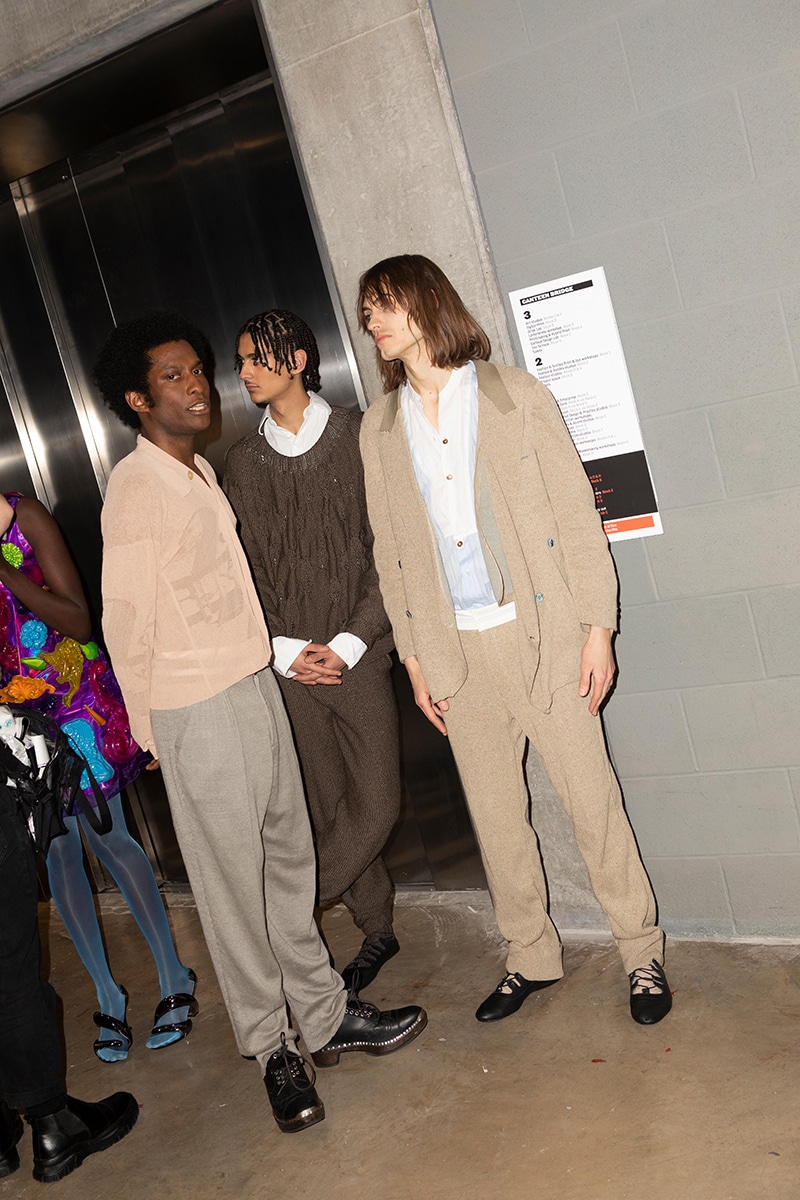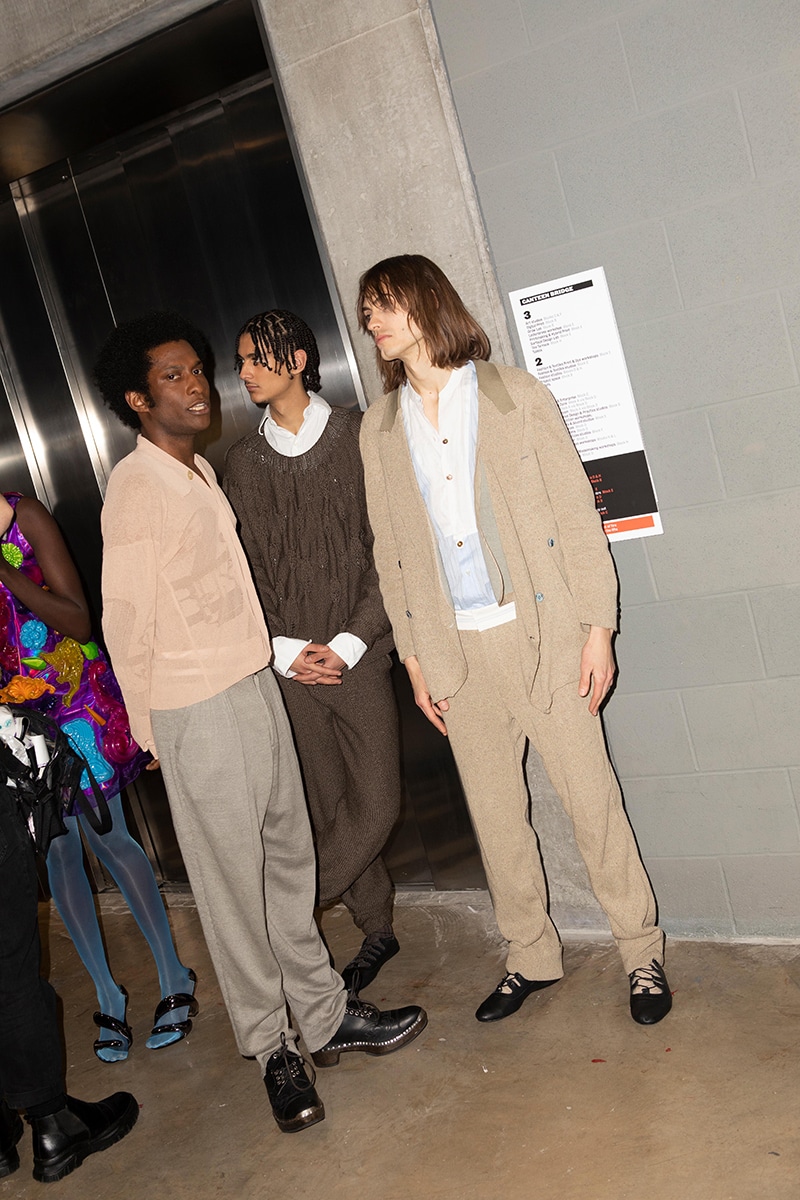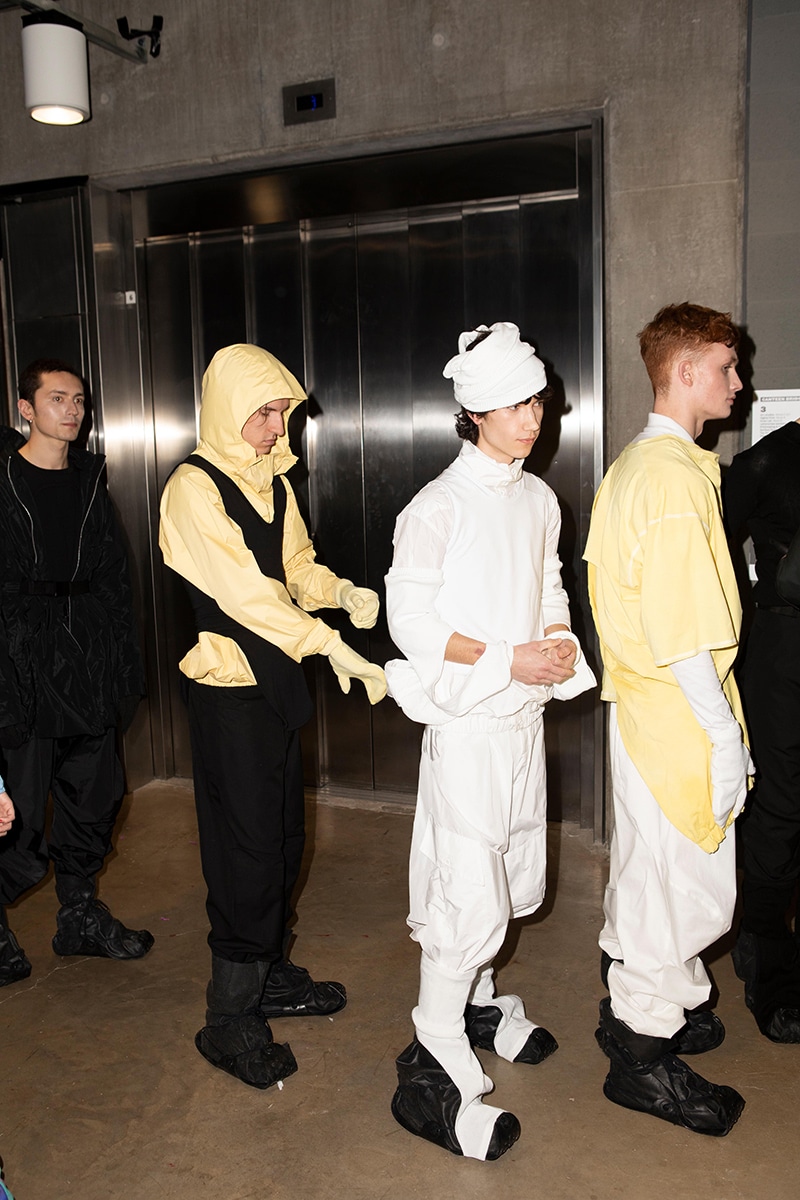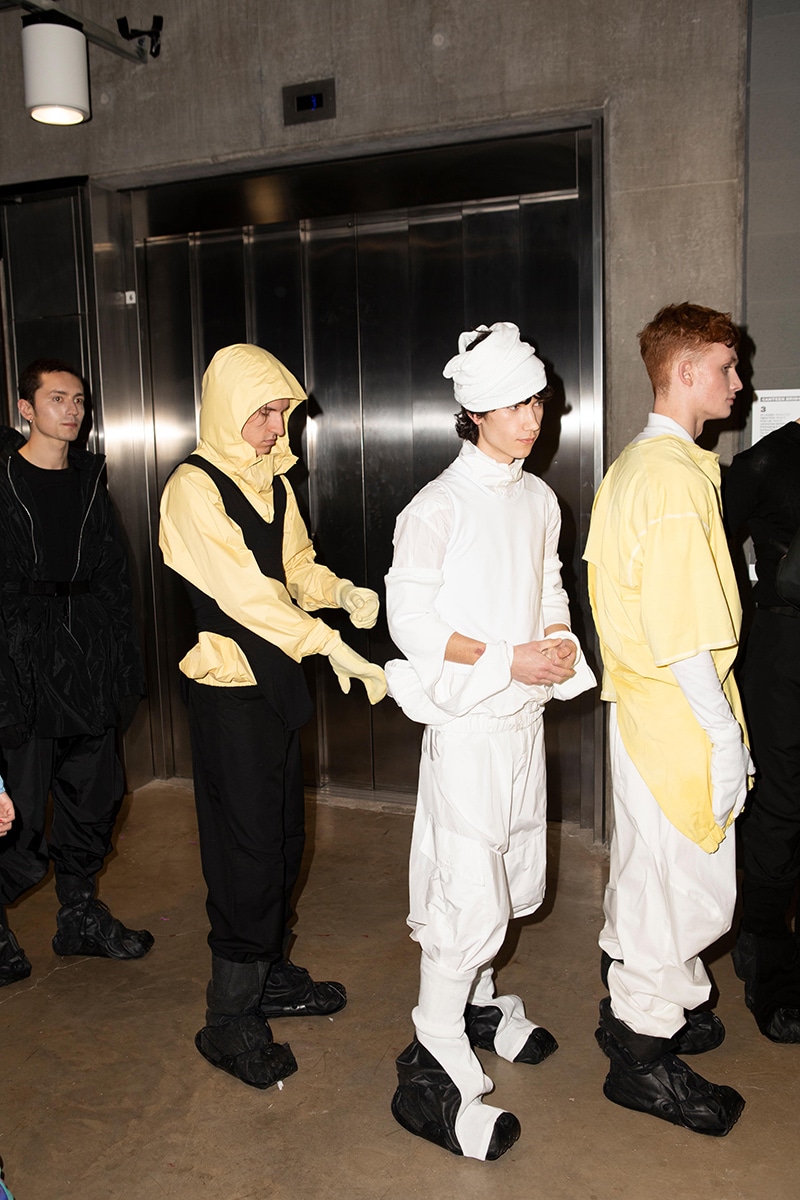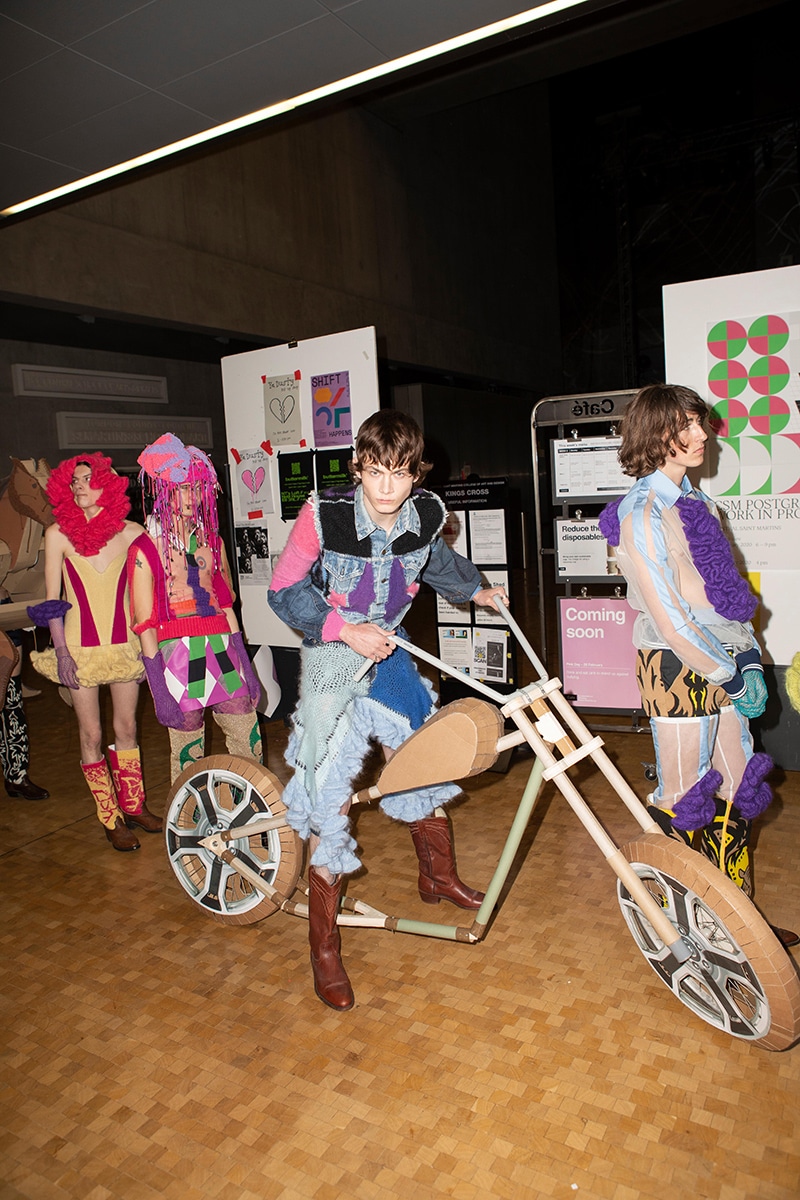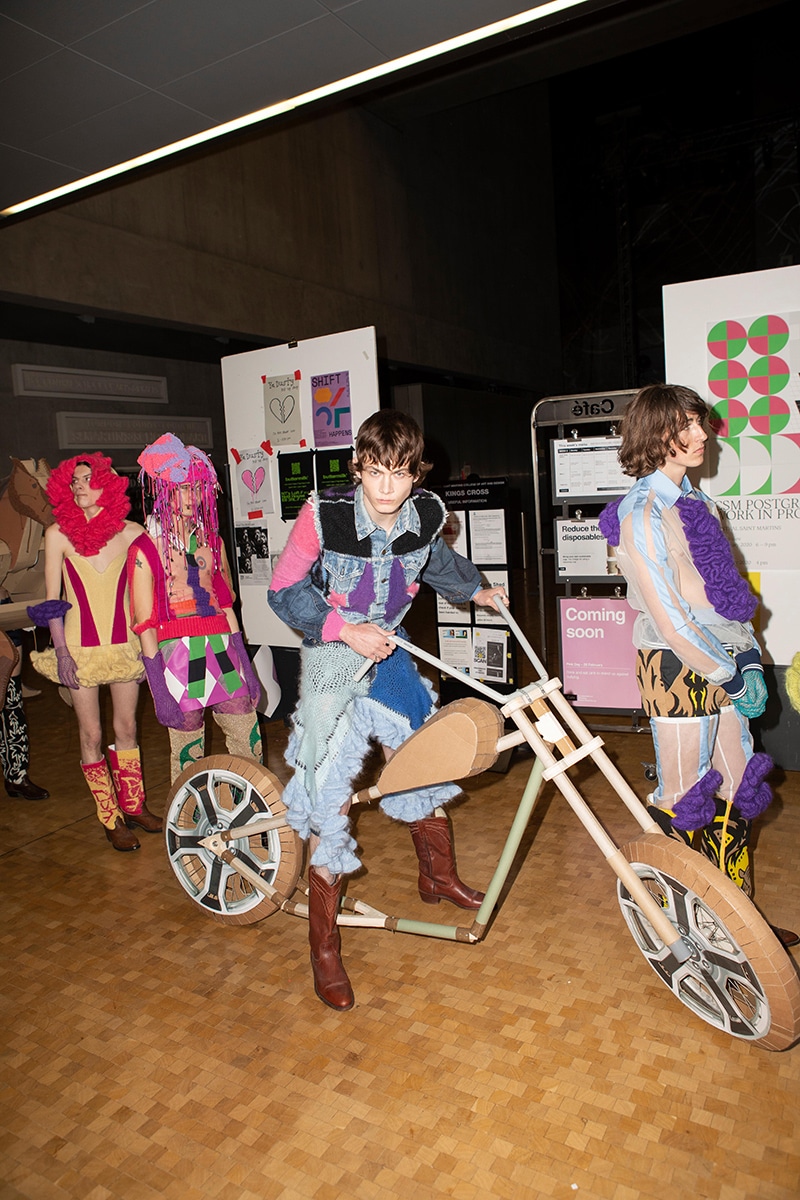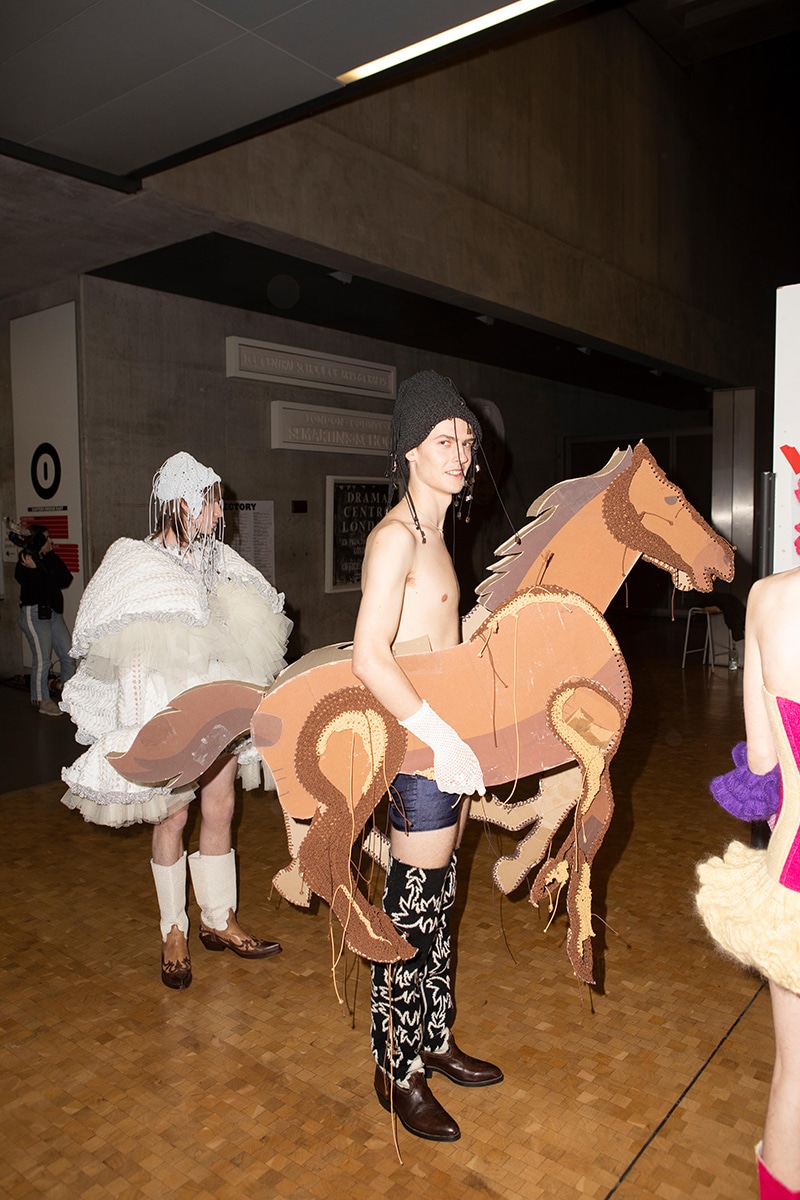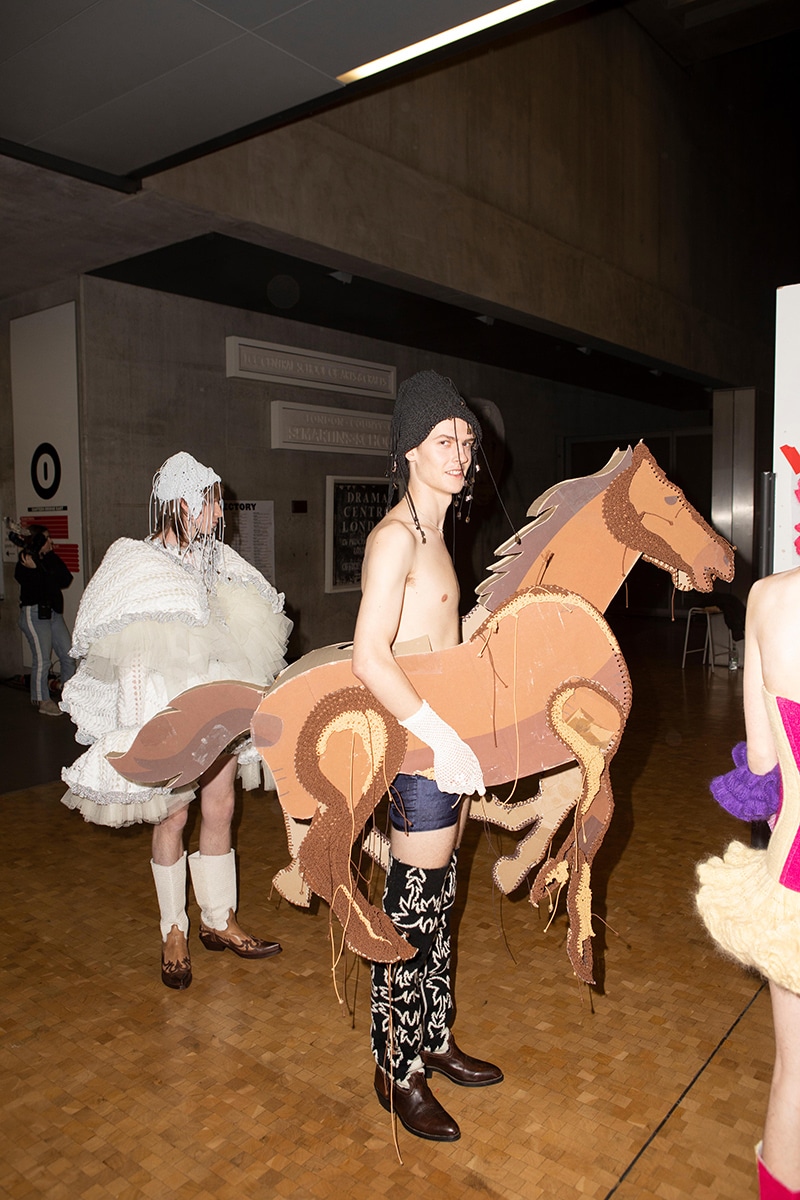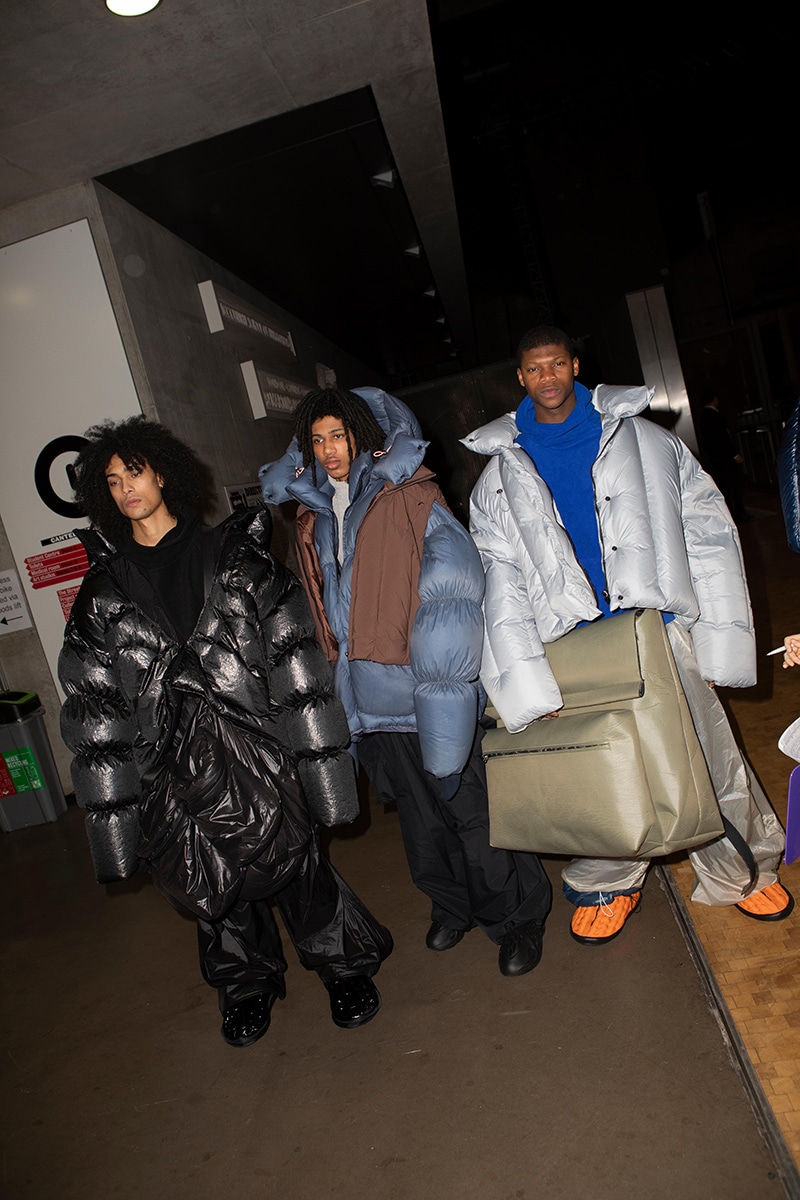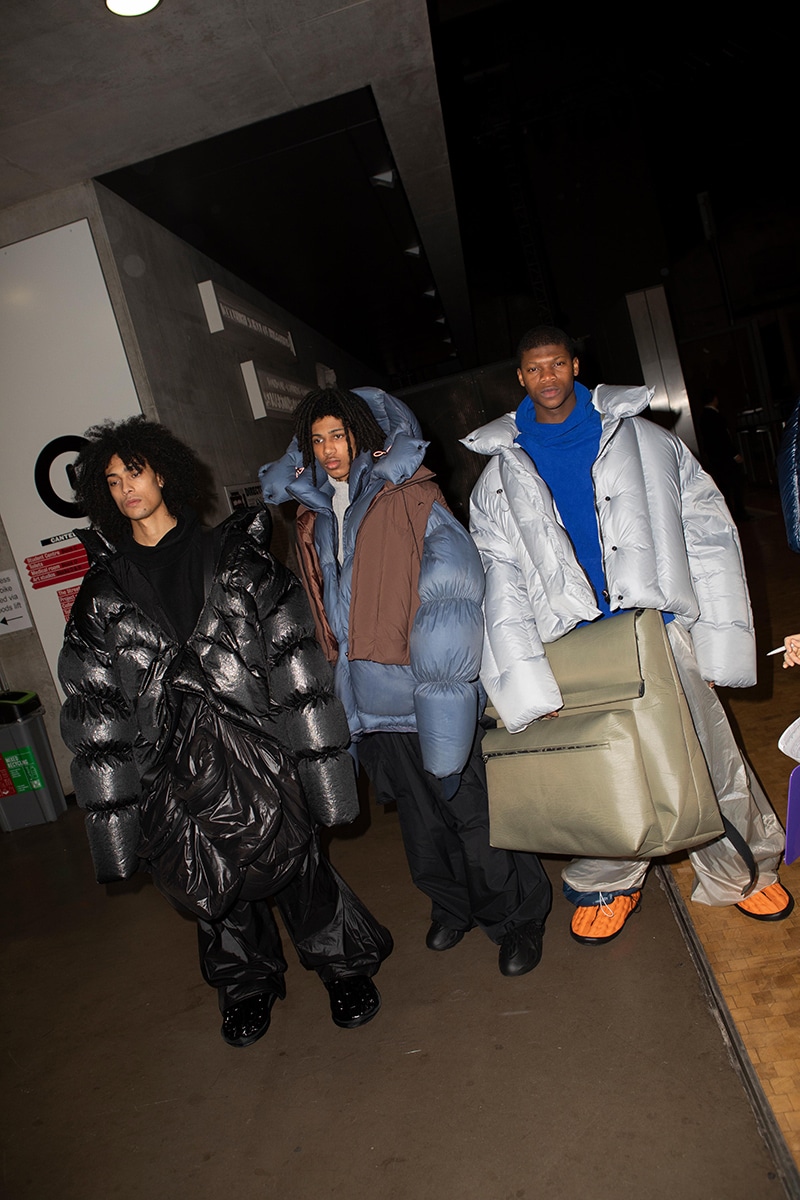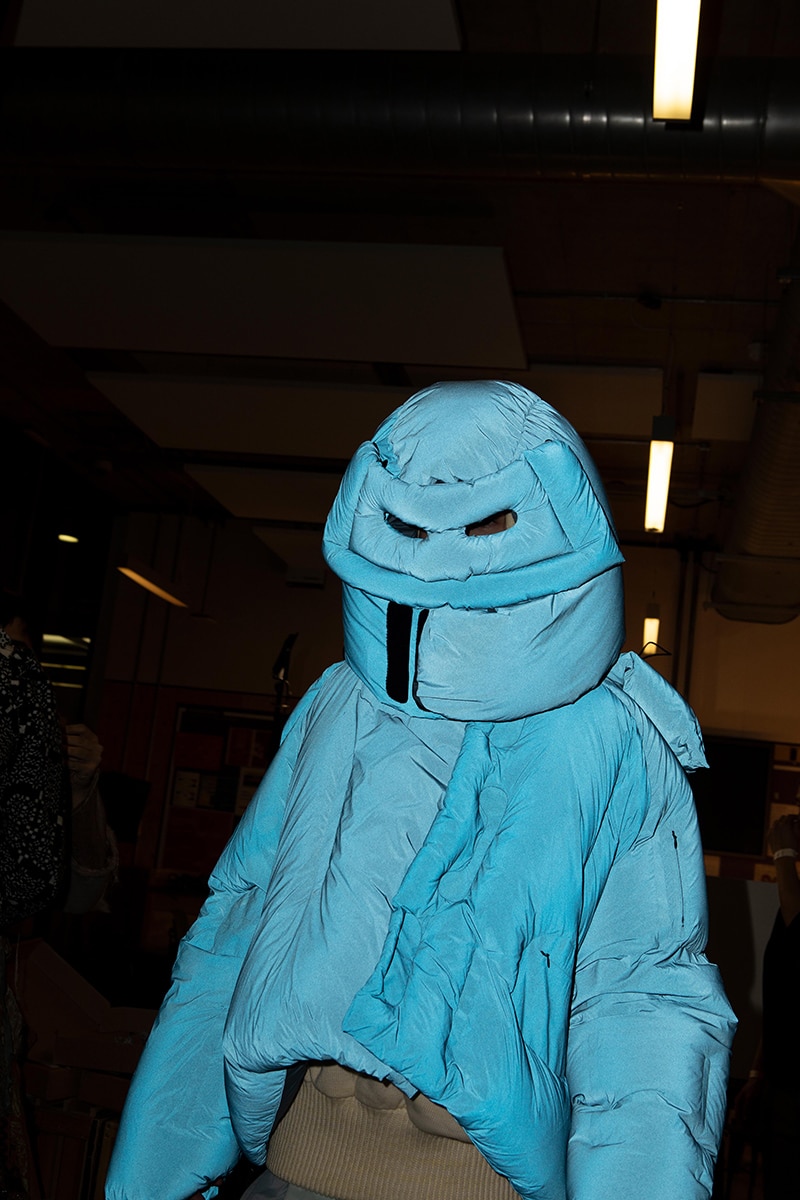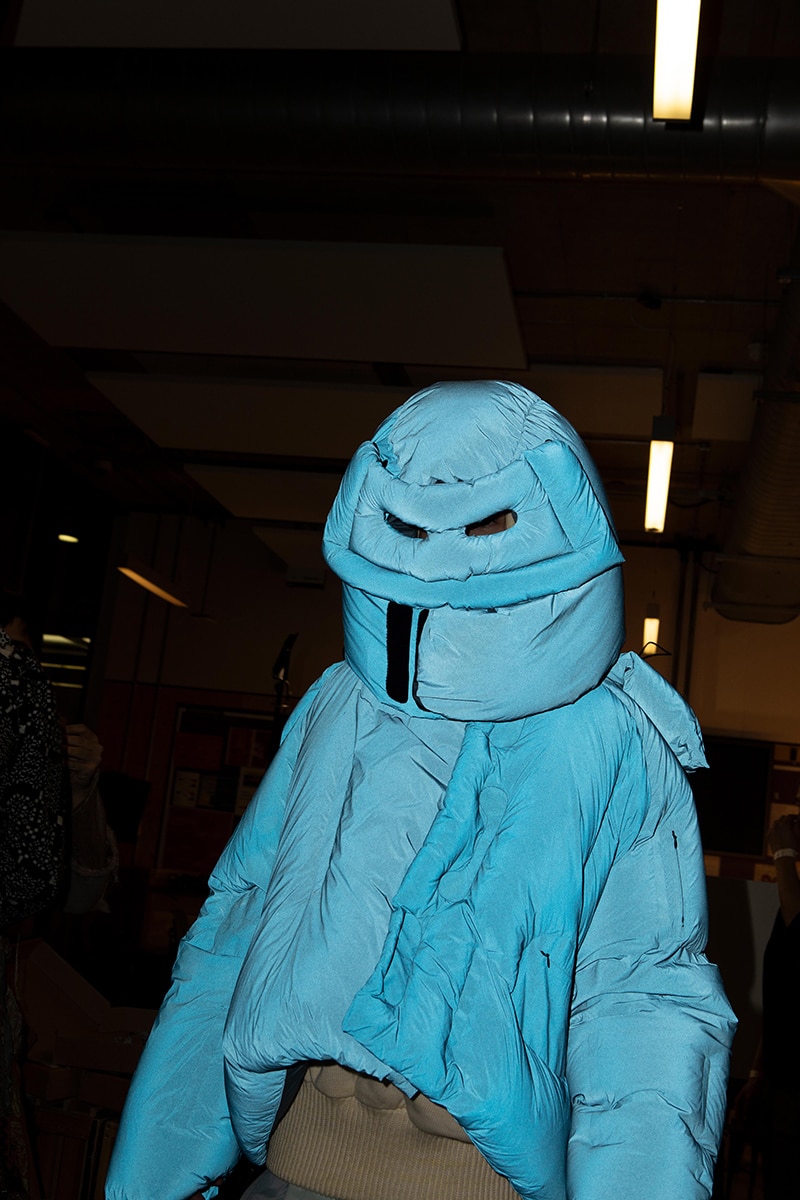 As the conundrum of modernism often tends to denounce leading-edge thinking, if there's any time to best show off talent, it is now. Take the current retail scene and try and rationalize the huge number of brands on the global market. Are they enough? Will they ever be enough? Not, perchance. Since the dawn of commercialism, shoppers' habits have swung times and times, fruiting an era almost deprived by authenticity. Central Saint Martins' MA show doesn't need an explanation, when it comes down to free-up imagination and adopt a fearless youth, condemning restrictive stigmas of contemporaneity.
Snatch for instance the hyper-fetishized propositions of Ludovic De Saint Sernin, or perhaps, place a Bottega Veneta's exquisite texture and pitch it. The aftermath? Commercially jaw-dropping. It's a tricky industry, we well know, however, these graduates have proven to demonstrate a whole new level on non-conformity, bordering sculptural, heavy-structured and amply-fitted collections. The new batch of talents abounds with bold creative intent, meticulously crafted from beginning to end. Hairstyles prevailed in zany formats (they surely had better days), keeping a messy affair in juxtaposition with the clothing.
There's nothing more exciting than seeing a young trailblazer shine of its own light. And indeed, it was a show big in scale, volumes, and talent. Coming from a graduate? Nothing less than remarkable.