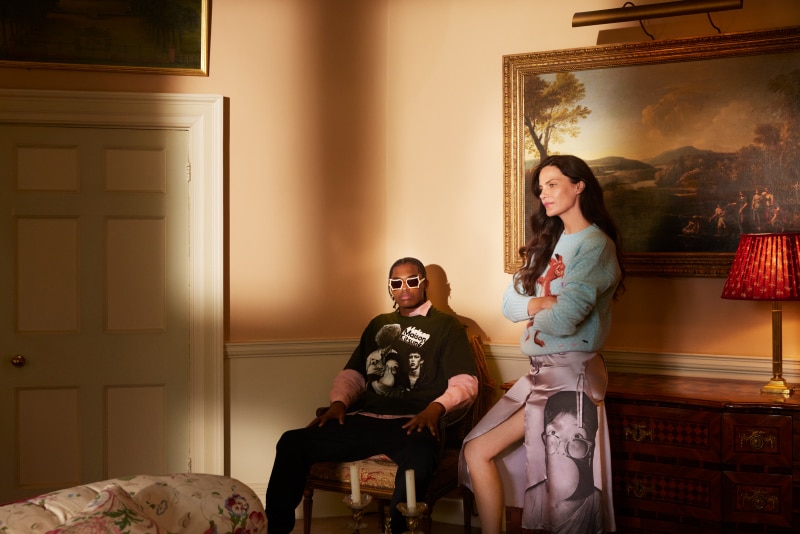 Maison Kitsuné and Olympia Le-Tan have something to tell you and to celebrate with you. What is it? Well, after a long time working on a project, it has finally seen the light of day in the form of collaboration.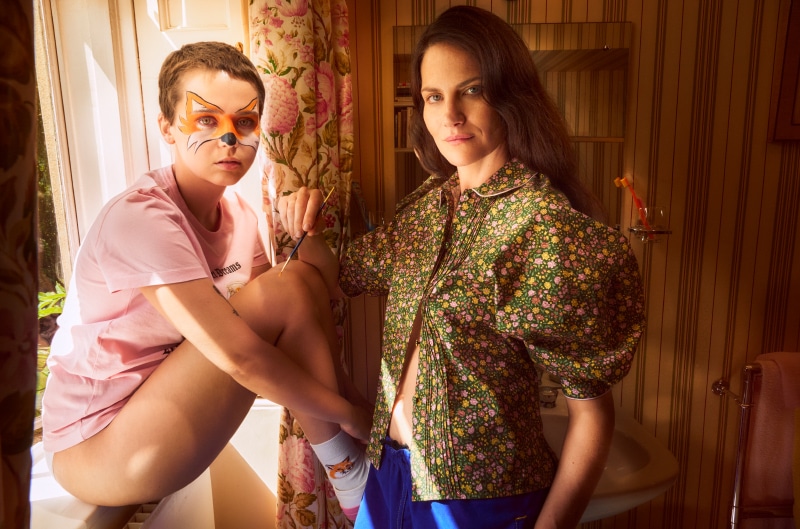 Both brand and designer invite you to a special party at their home, where the dress code is "feisty" and where there are only a couple of rules: have fun, dance, and above all, wear the pieces that make up their capsule collection, which is what they're here to celebrate.
For this collab, Le-Tan has imagined a line that is as suitable for having fun as it is for living it, and which is characterized by the spirit of restlessness and liberation that each and every one of the articles that make up the capsule gives off. All of them will become your best ally, once you wear the garments, to express the good moment in which you find yourself.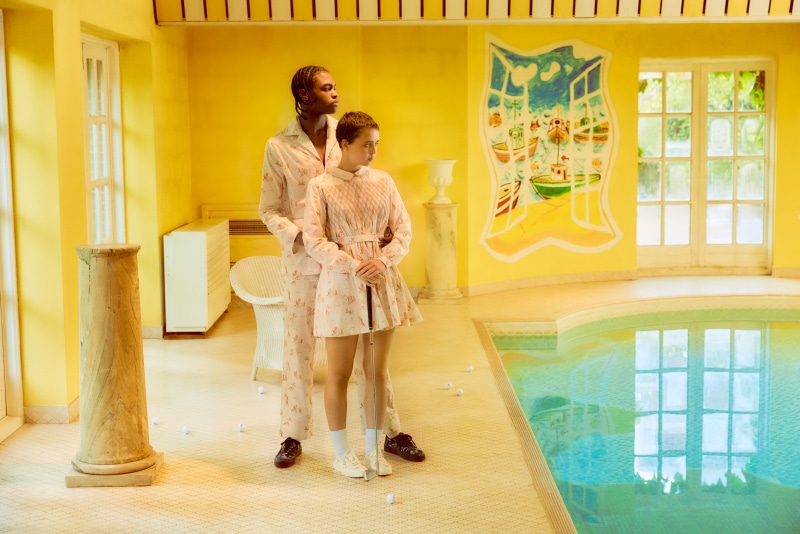 The men's part consists of a faux fur coat with graphics on the back, jacquard graphic embroidered knitted jumpers and cardigans, sweatshirts (with and without hoods), printed shirts, t-shirts, and jogger trousers. Highlights include a collage print of vintage black and white photos that pay homage to the Harajuku Harajuku youth culture of the 1970s.
Accessories, as in any collection, are a must. That's why it's packed with a wide selection, including scarves and hats, unisex bags, sneakers, small leather goods, and other lifestyle items, which are the ideal backdrop for the season's prints.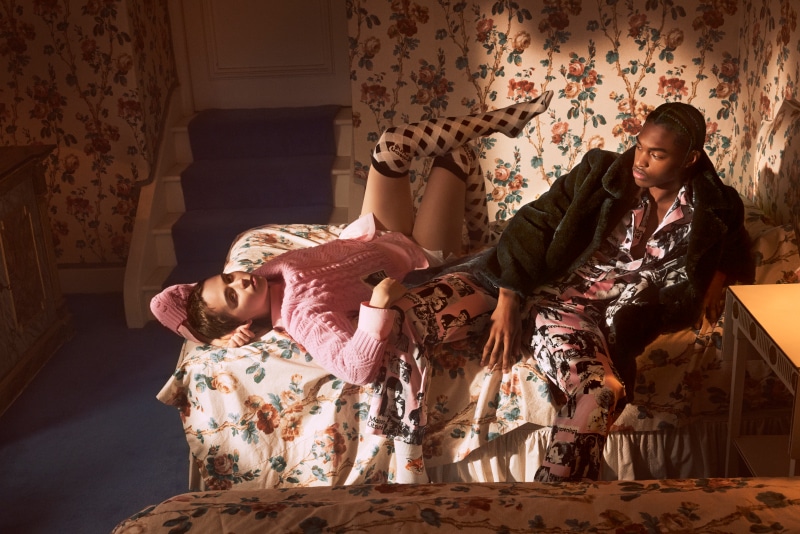 Maison Kitsuné and Olympia Le-Tan bring an unconventional dimension to everyday style. The collection is now available online at maisonkitsune.com, in Maison Kitsuné boutiques, and in selected stores.
The campaign images were photographed by Alice Hawkins.