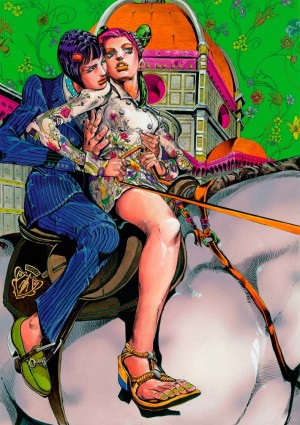 Gucci goes manga in a collaboration with Japanese Artist Hirohiko Araki for their window installation inspired by the label's Cruise 2013 collection.
Entitled "Jolyne, Fly High with Gucci," the window installation will roll out across more than 70 Gucci boutiques… »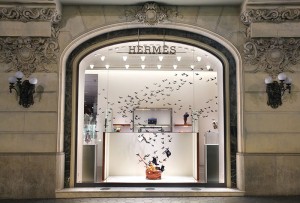 Esta mañana se ha presentado en Hermès la instalación artística que la artista multidisciplinar Pamen Pereira ha realizado en exclusiva para la boutique de lamaison francesa en Paseo de Gracia. El acto ha contado… »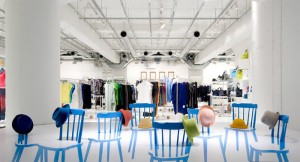 El estudio japonés Yoichi Yamamoto Architects ha realizado este escaparate títulado '2D/3D Chairs' para la tienda de Issey Miyake con base en… »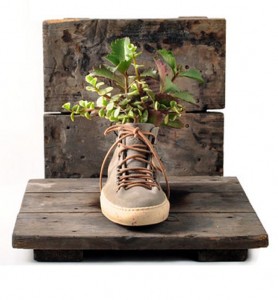 Check out the new video for Por Vocação.
"The starting point was to go green on this one. With this in mind, we challenged our friends and shop collective Os Suprematistas, who gladly joined us with their… »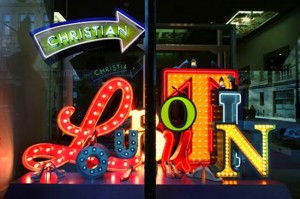 Designers Studio XAG have created a window installation in London (Mount Street) for French fashion designer Christian Louboutin, spelling out the brand name in bright neon lettering.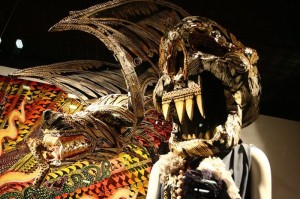 Installation from awesome artist Dennis McNett for Barneys Madison ( Madison Avenue be. 60th and 61st St. – NY)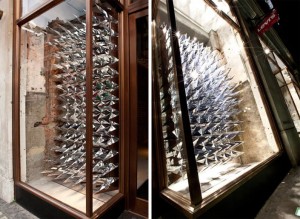 Alex Turvey es el responsable del escaparate de la nueva tienda Levi's de Londres.