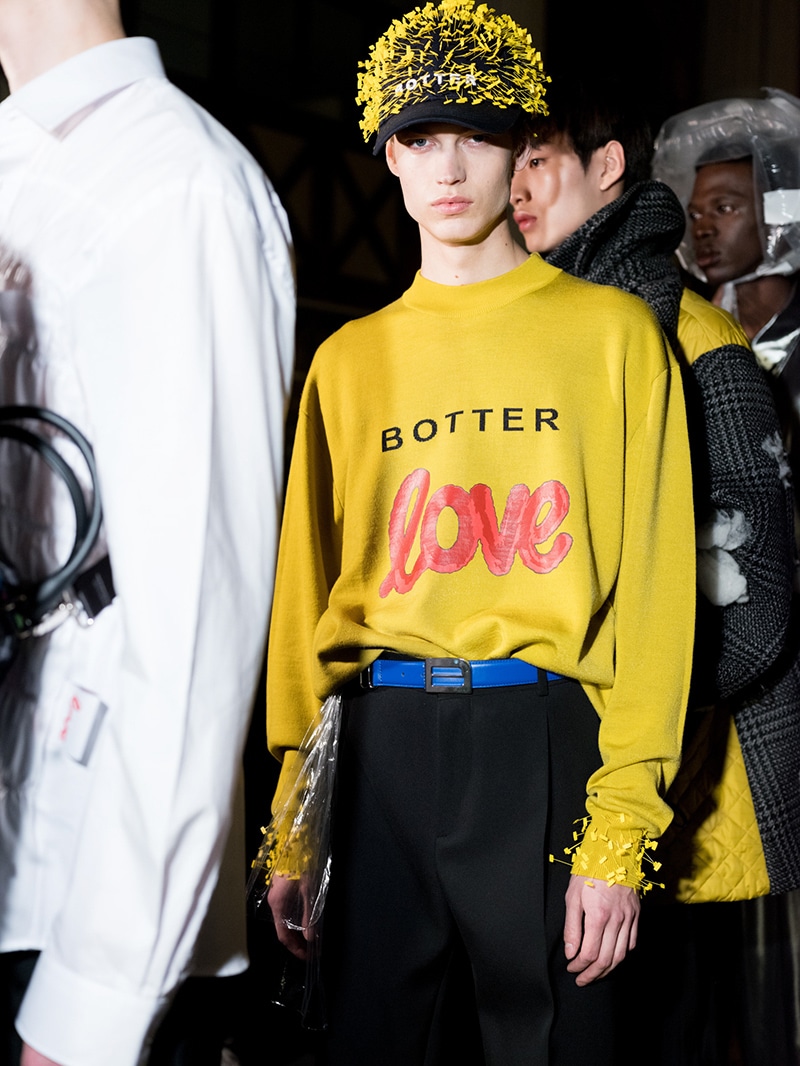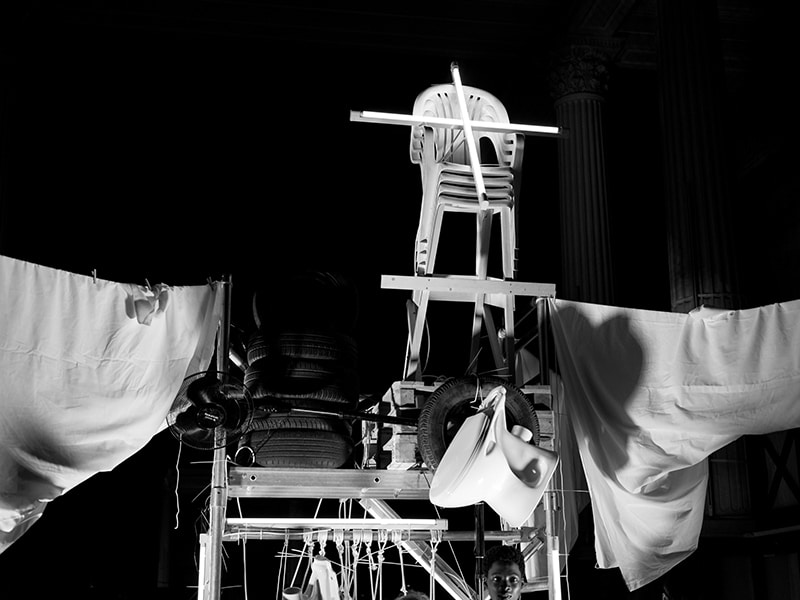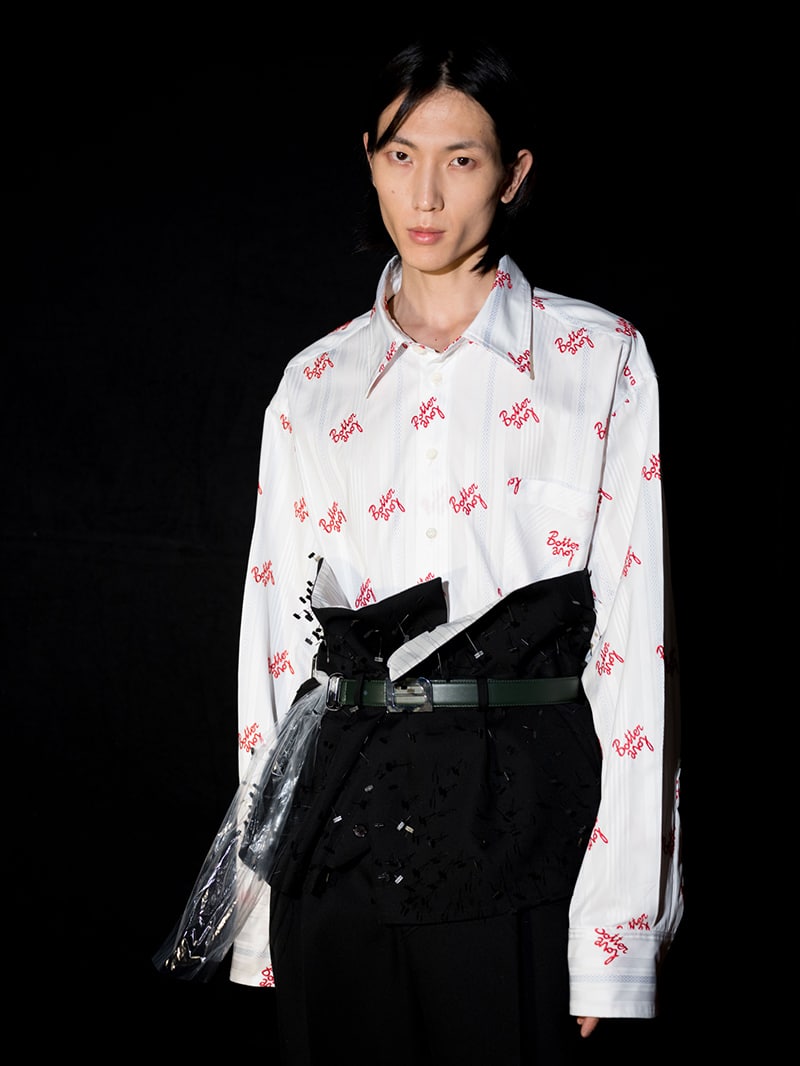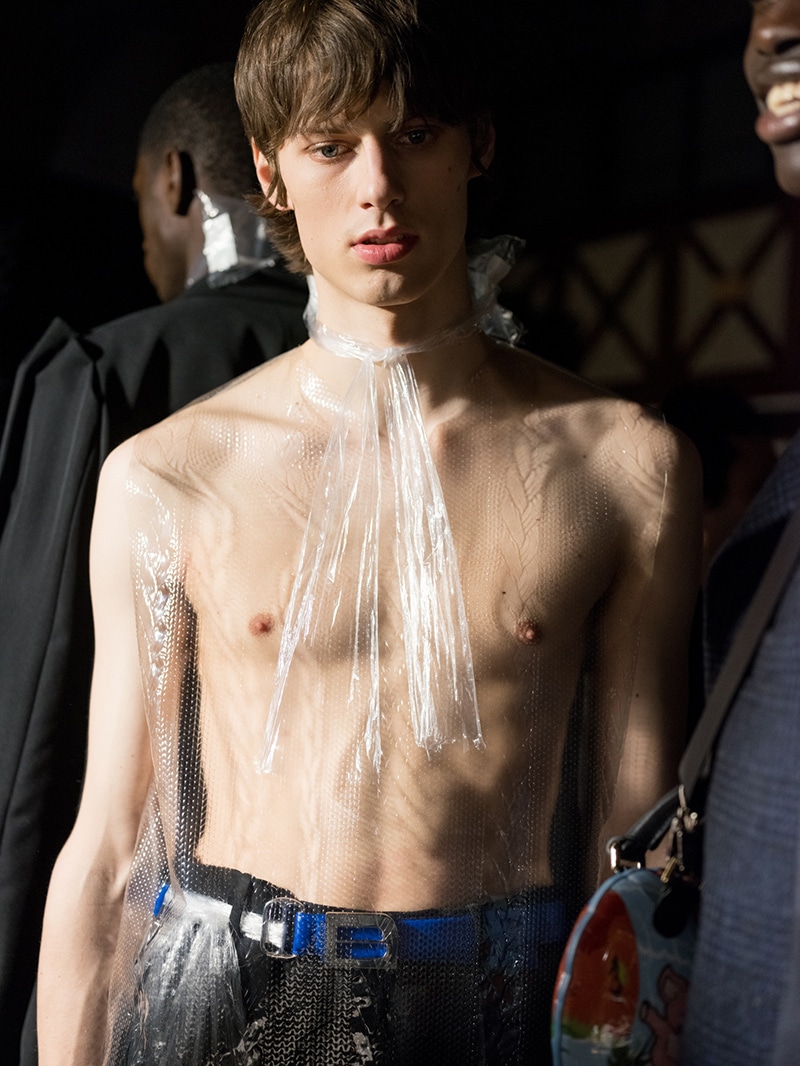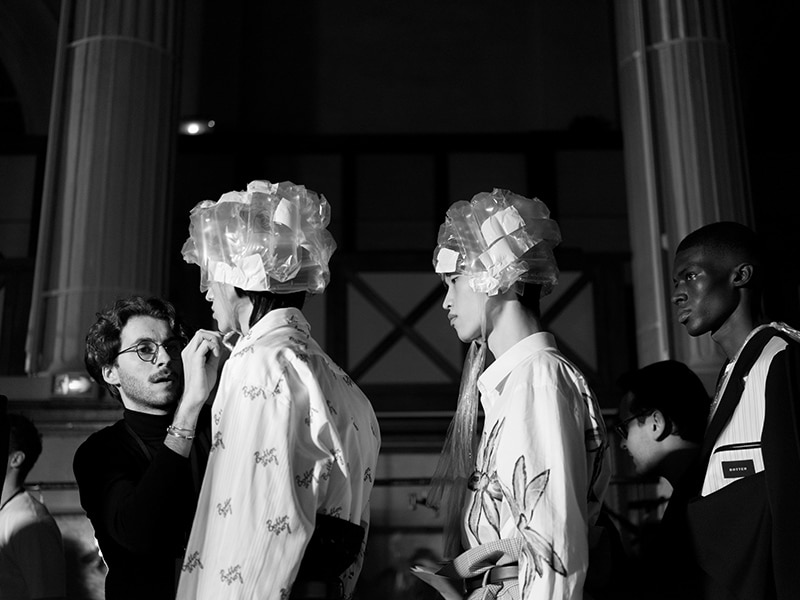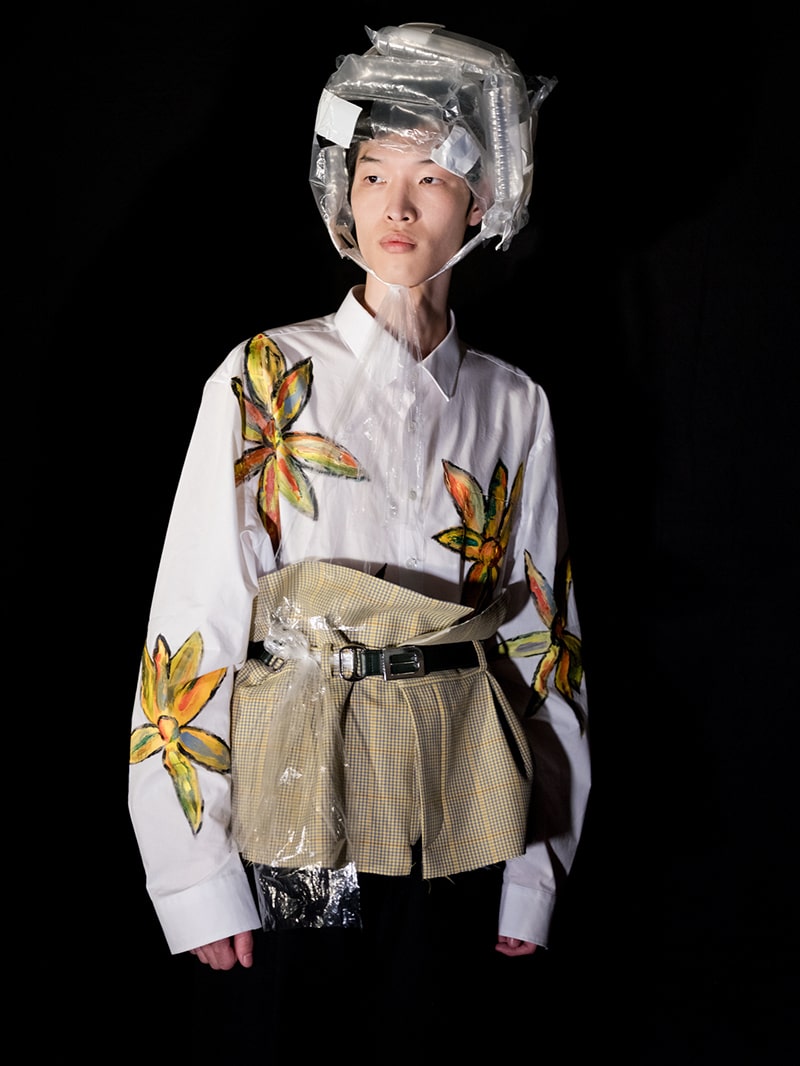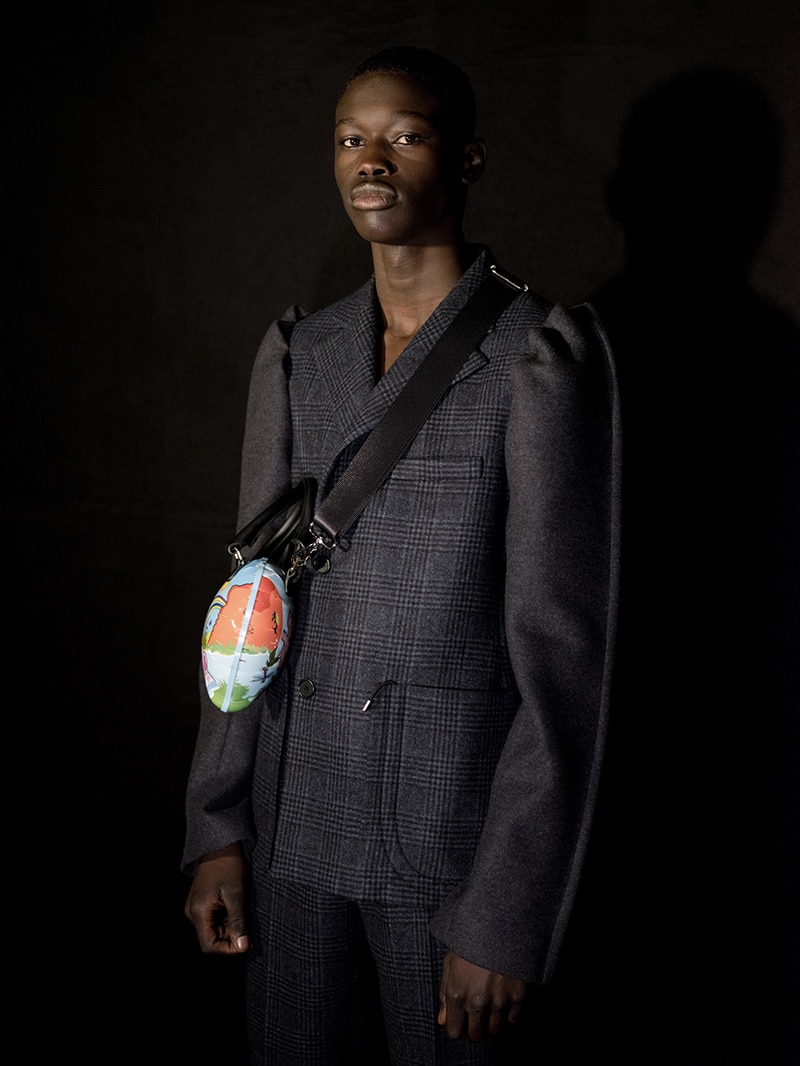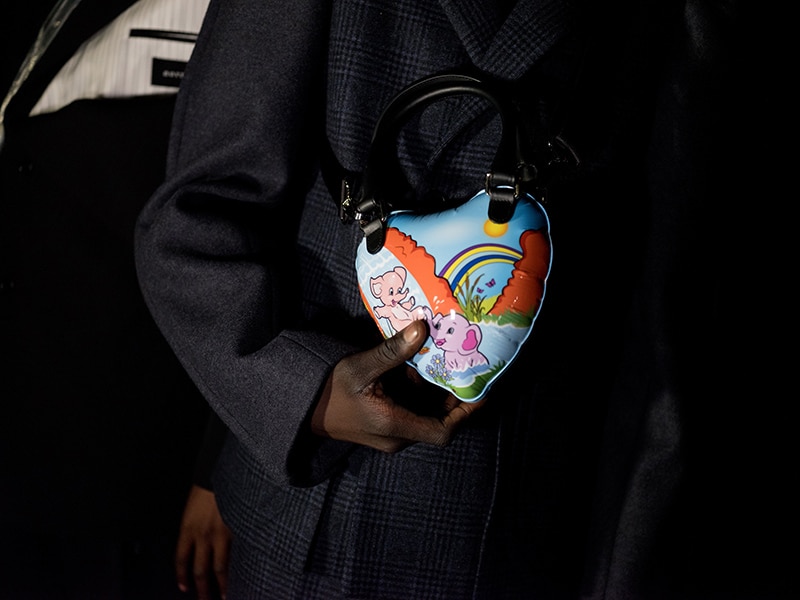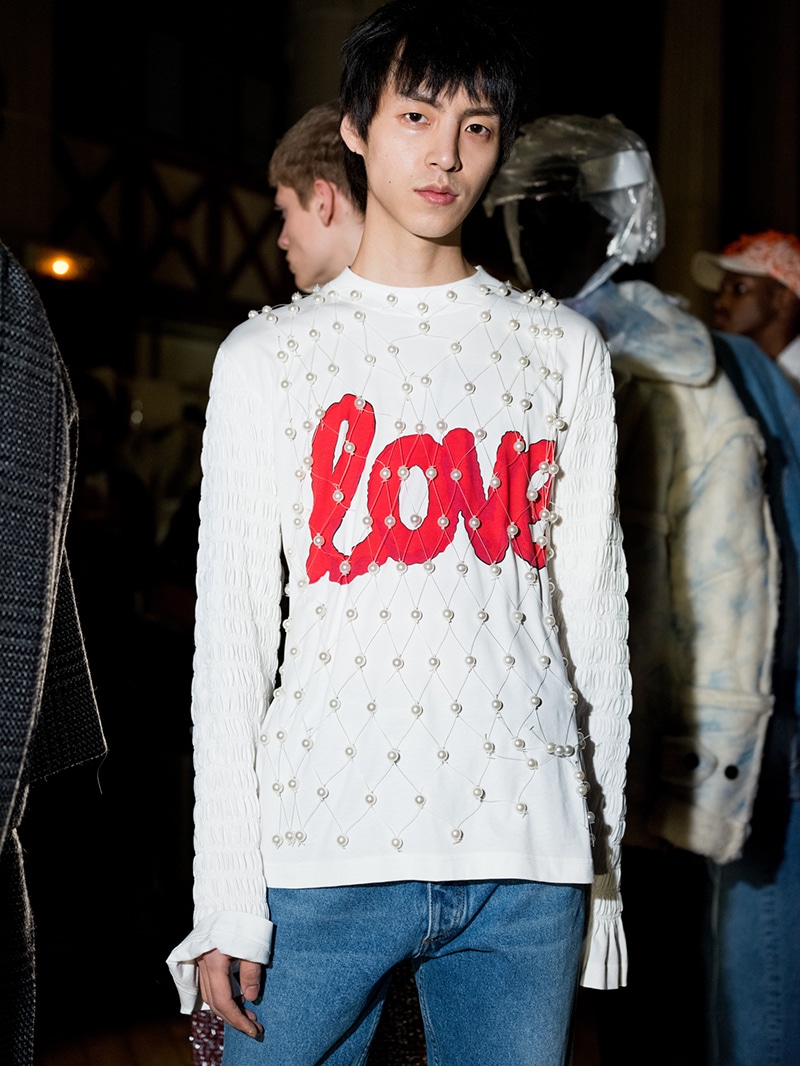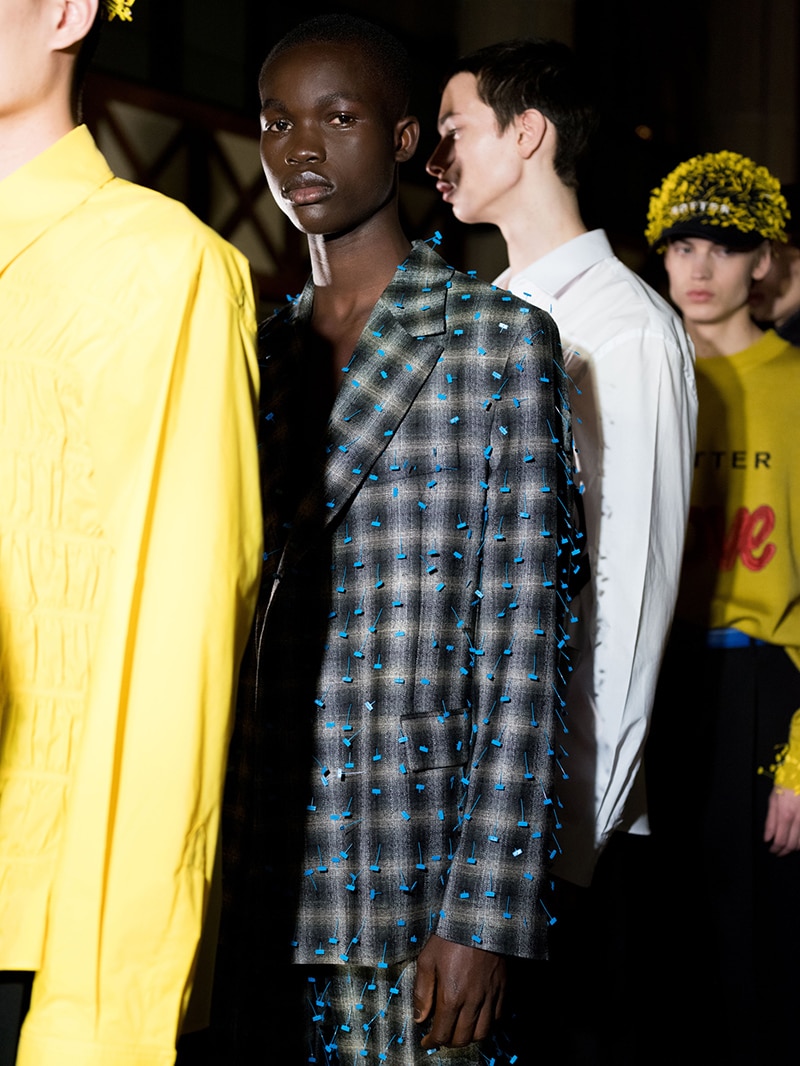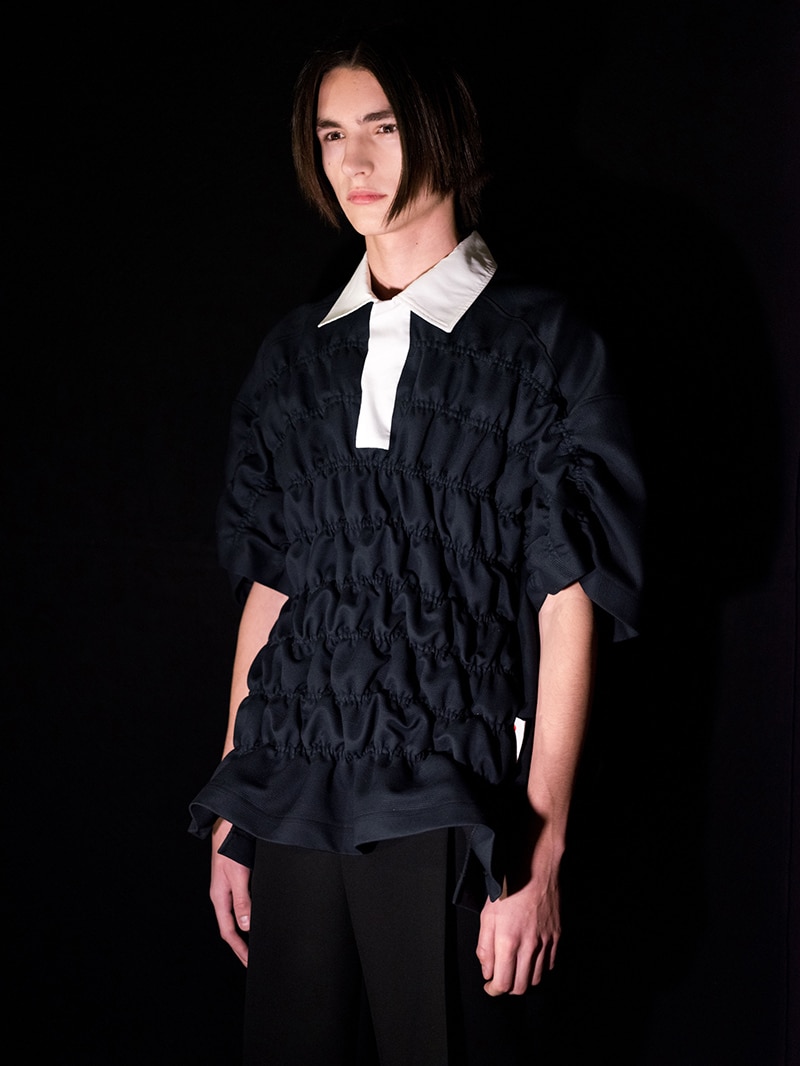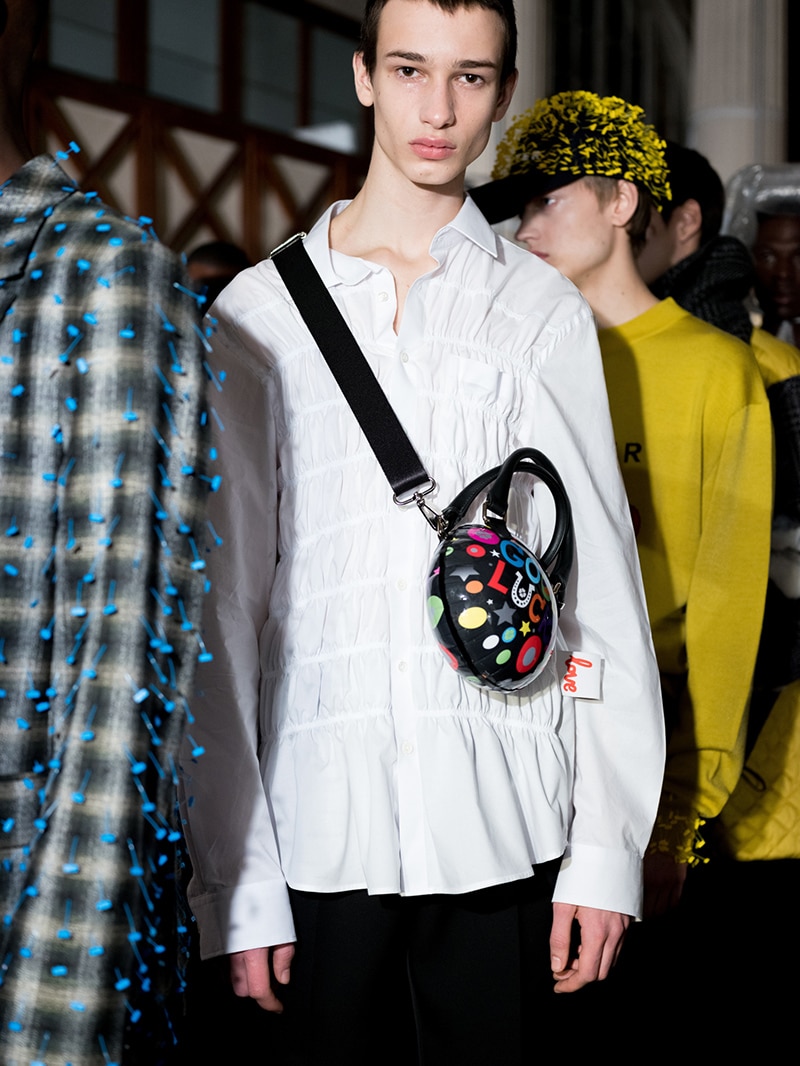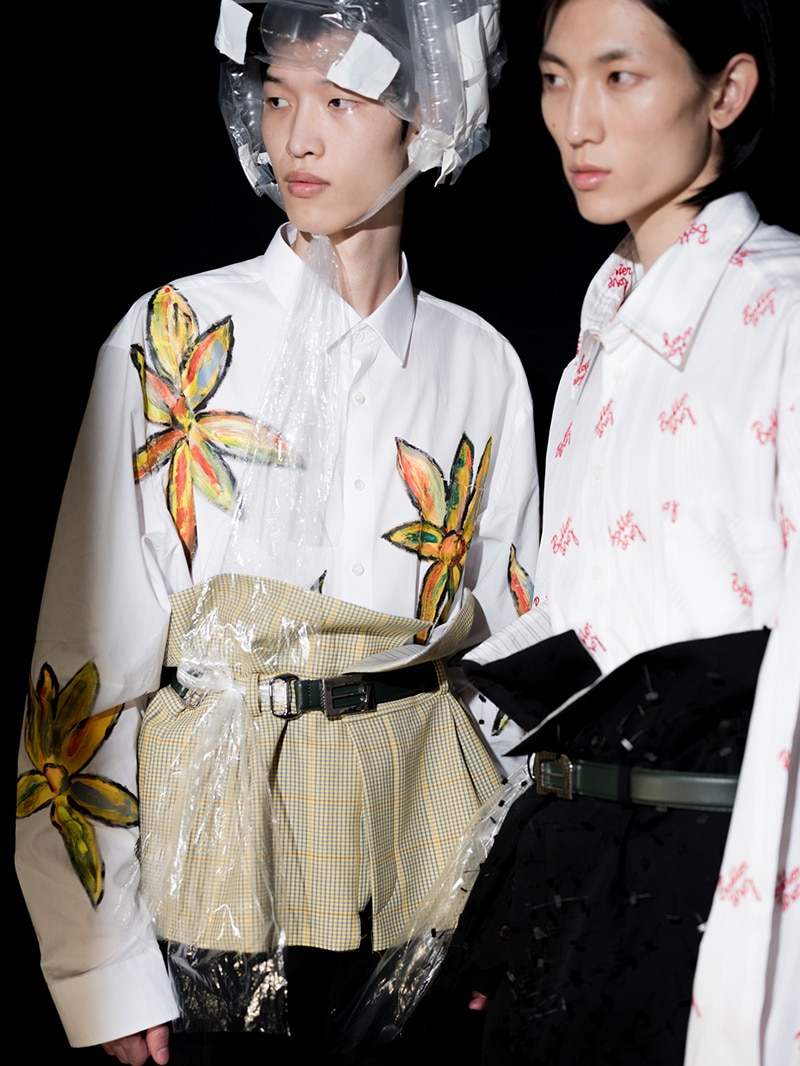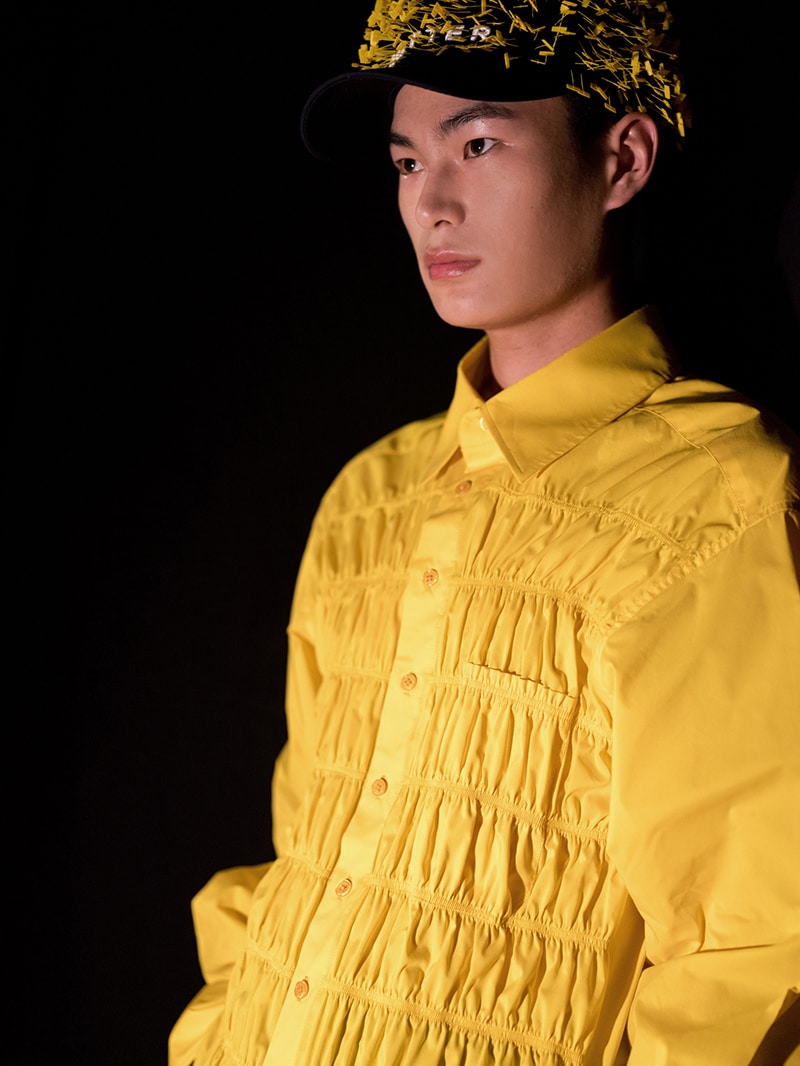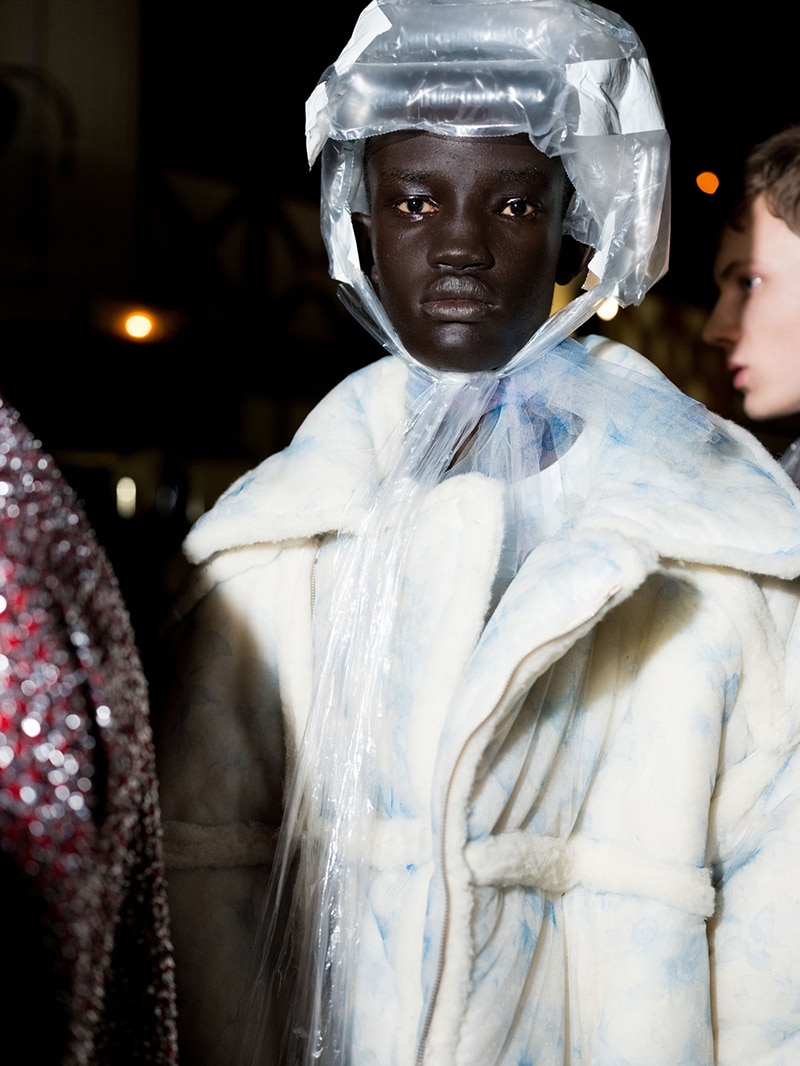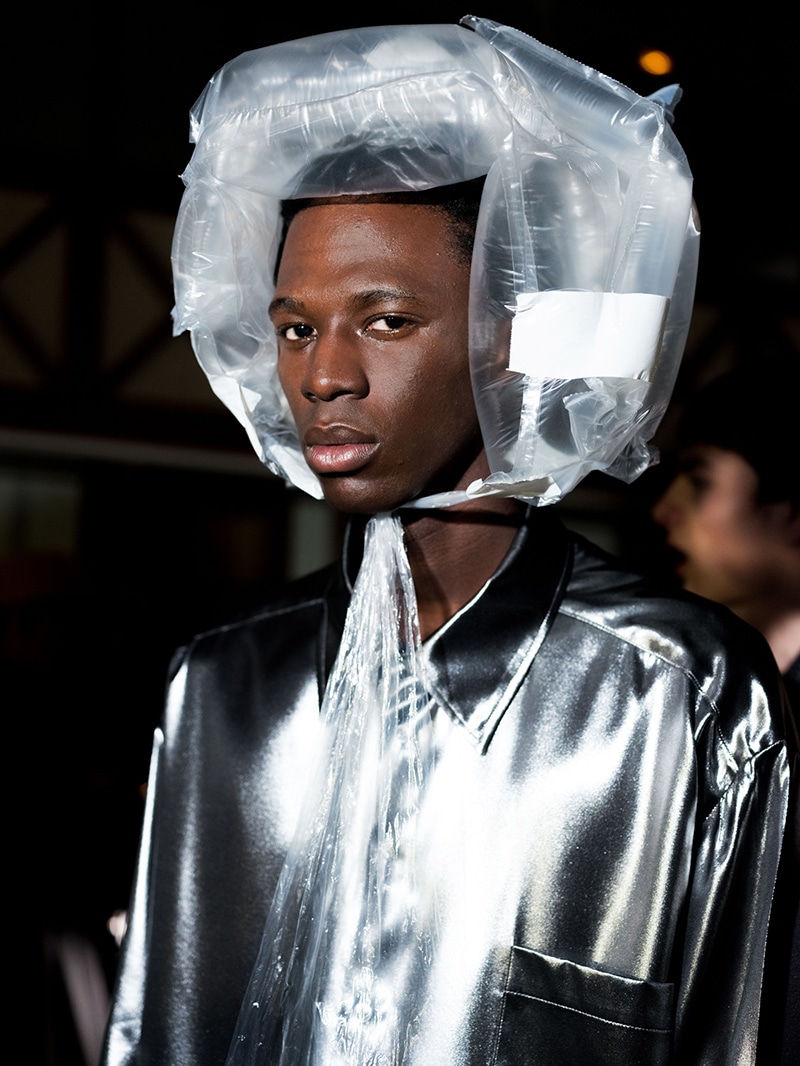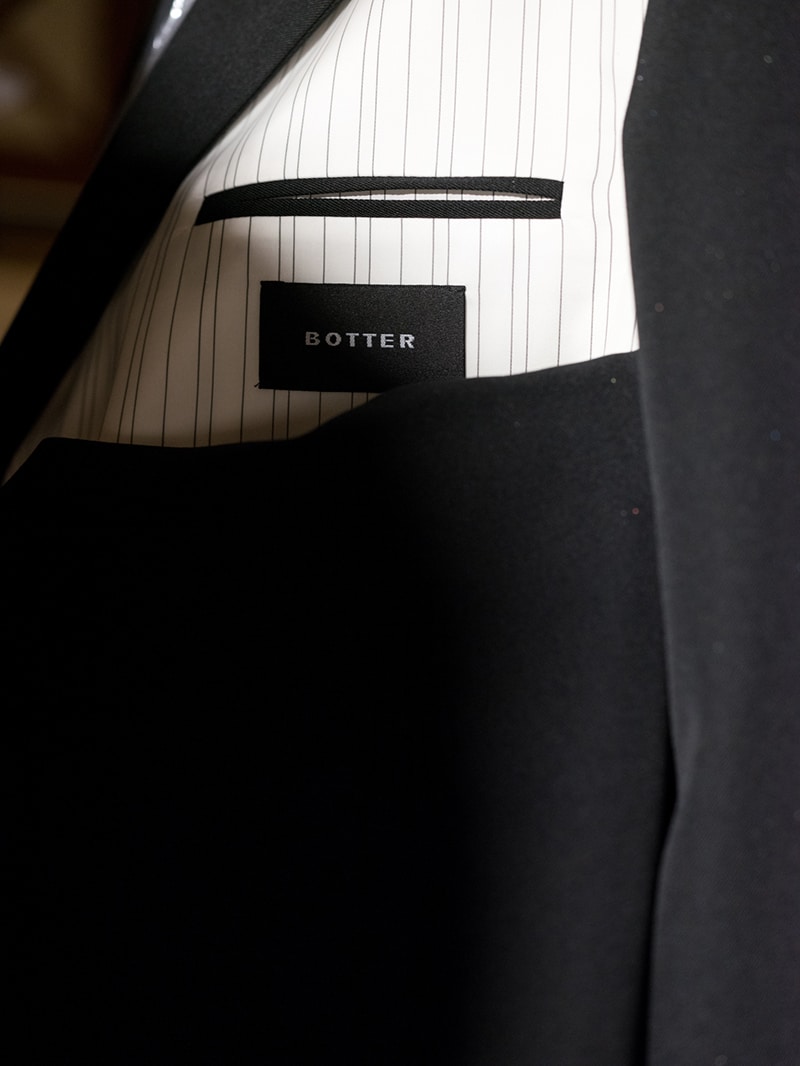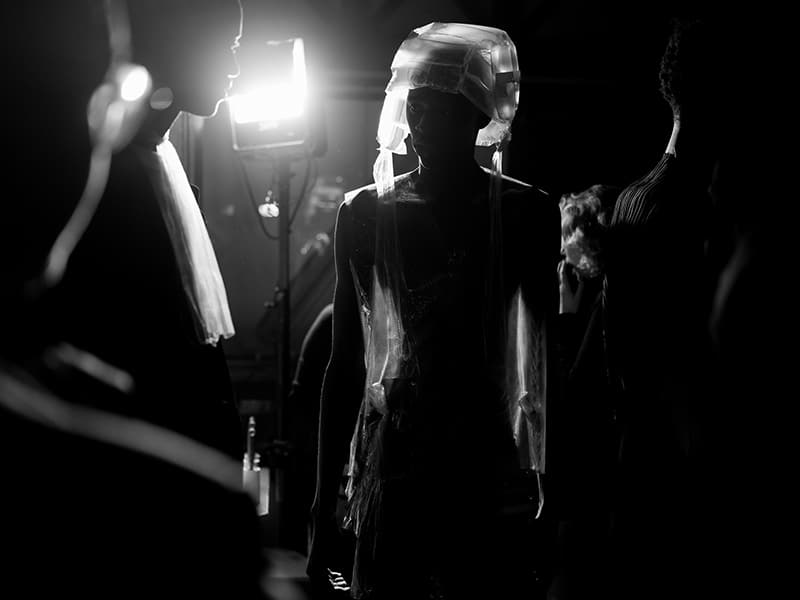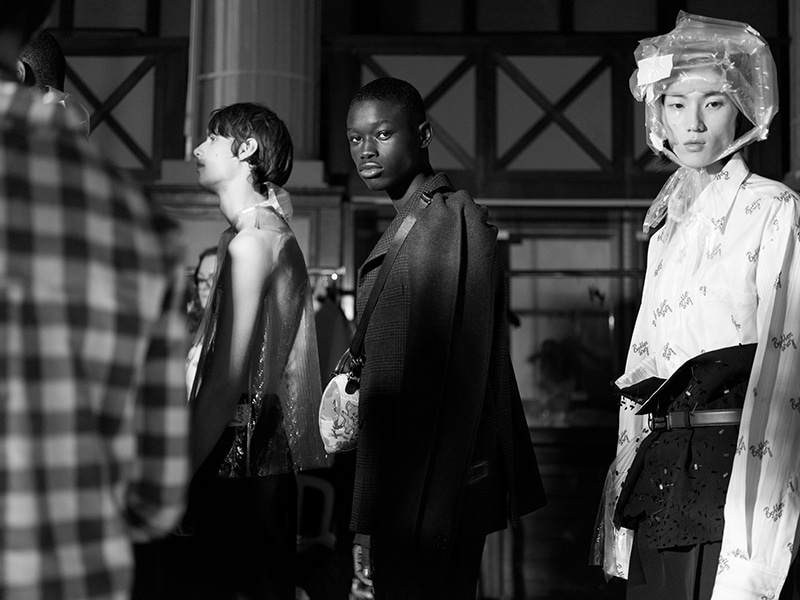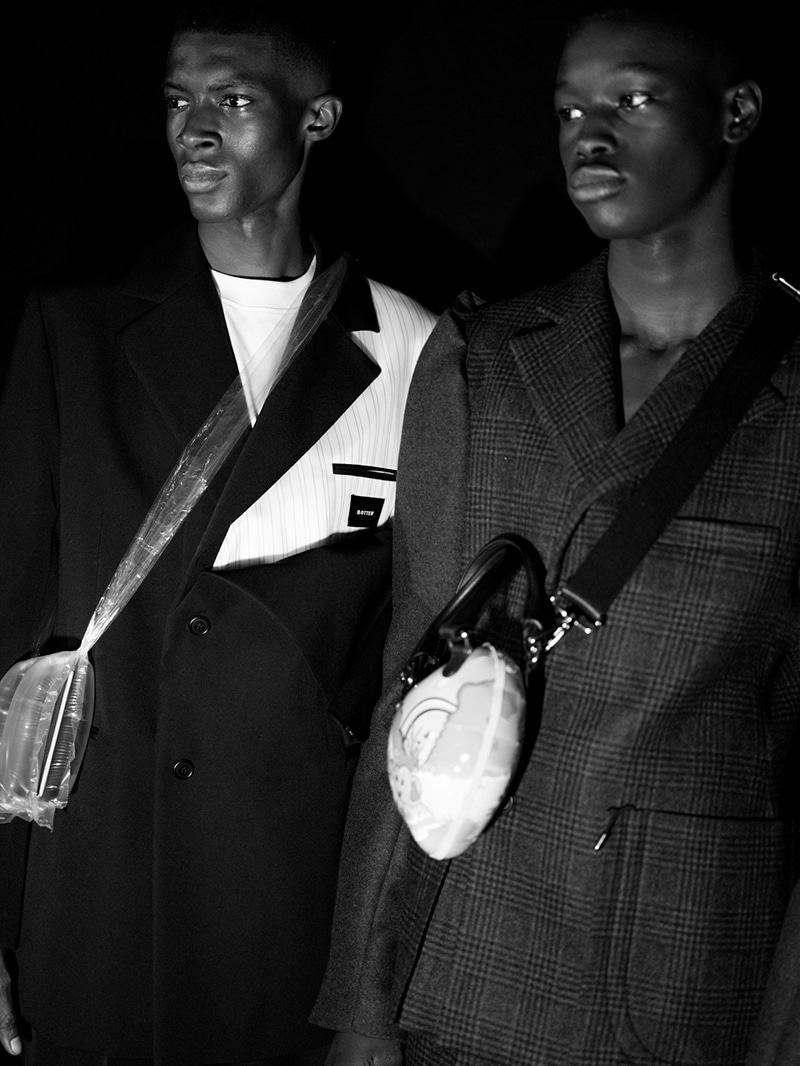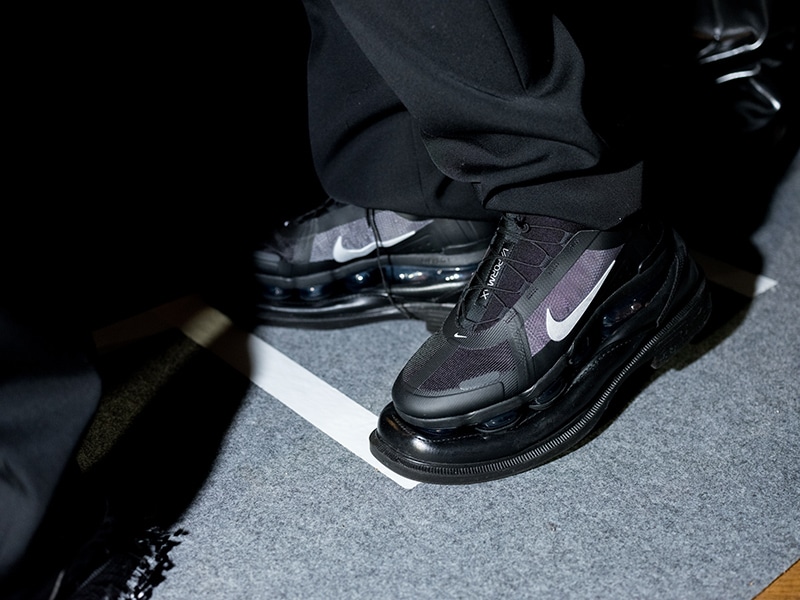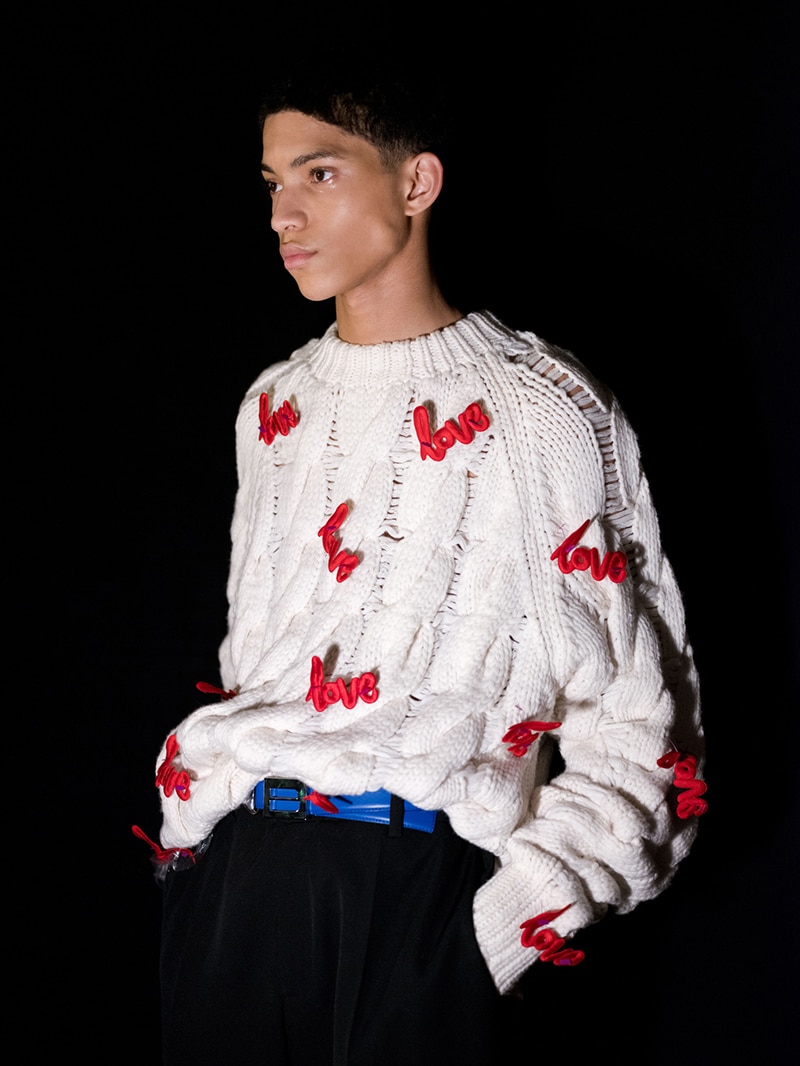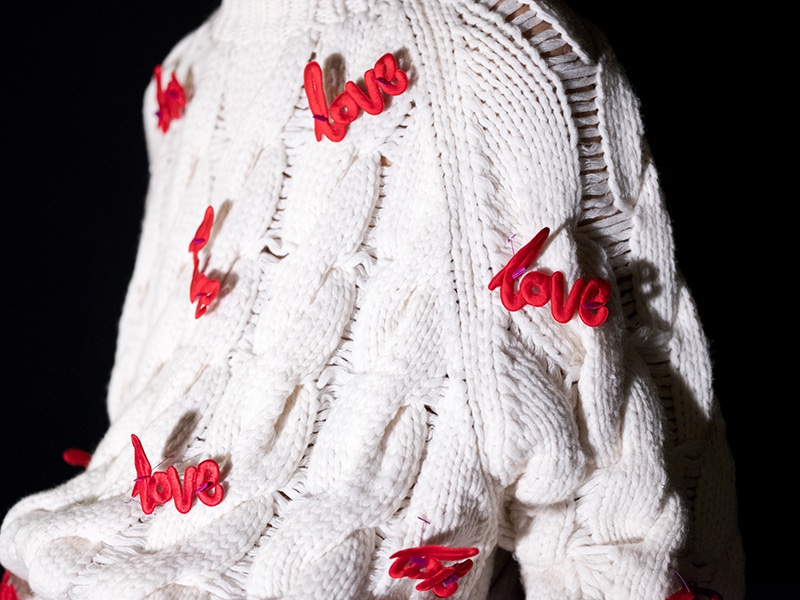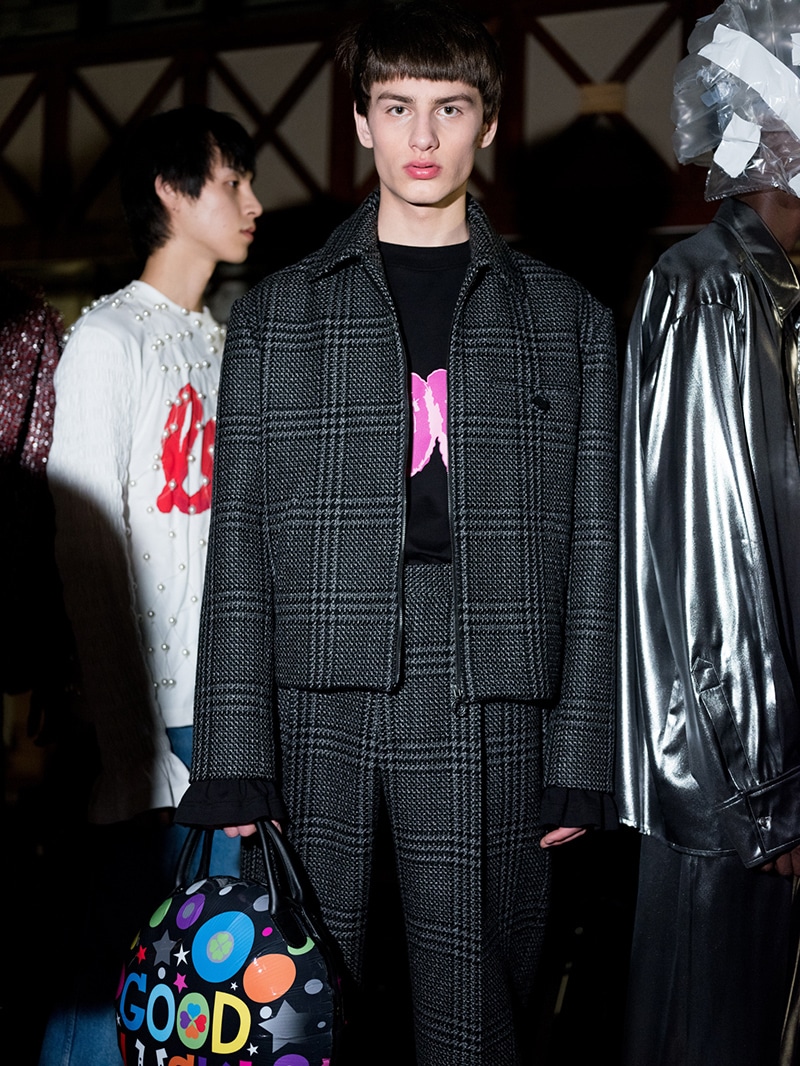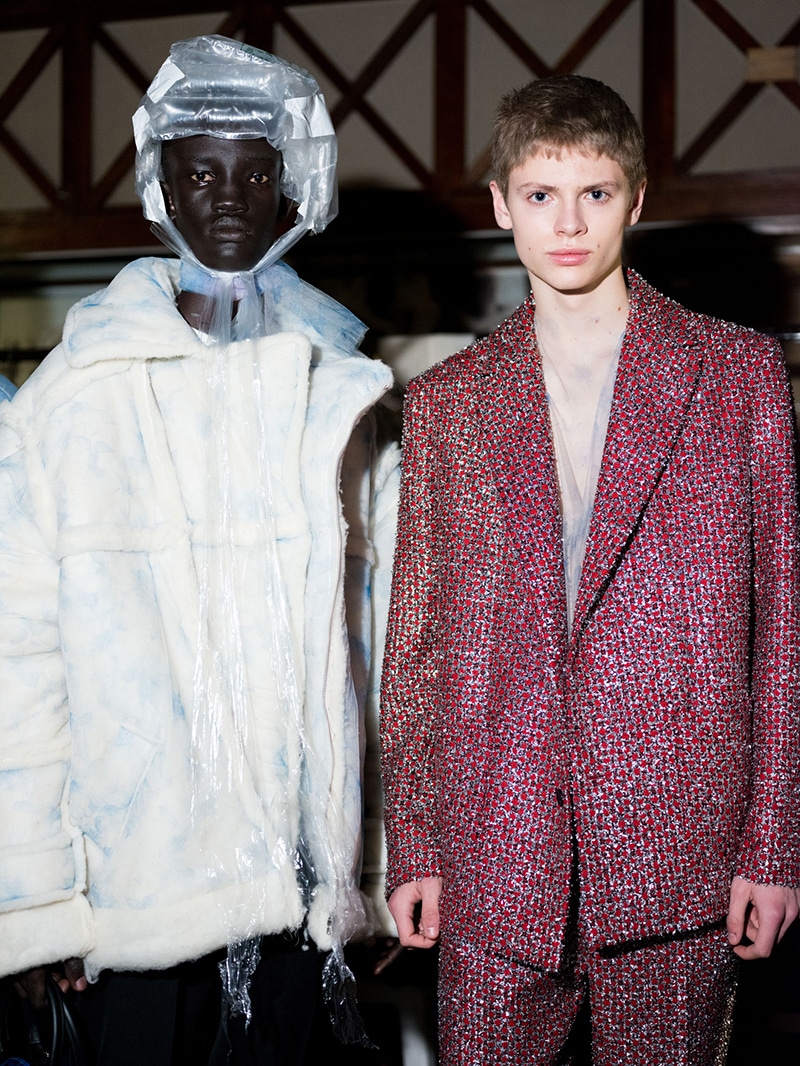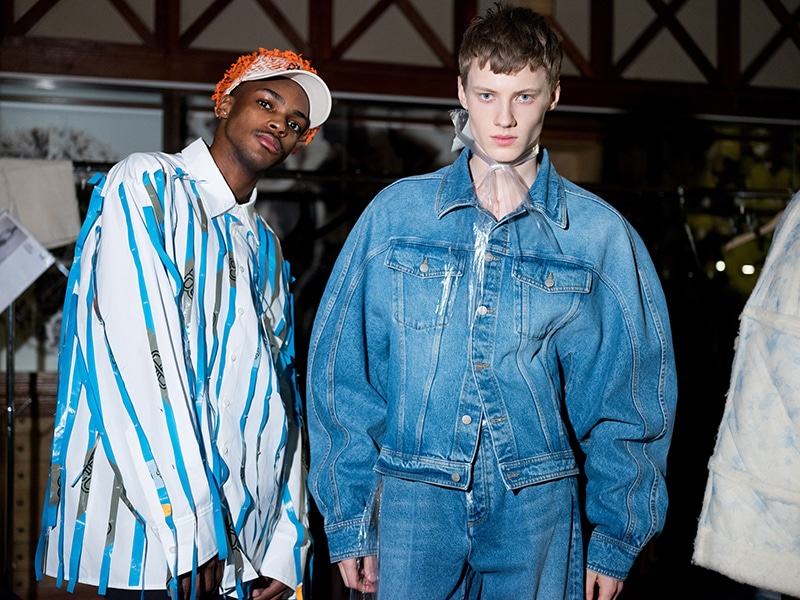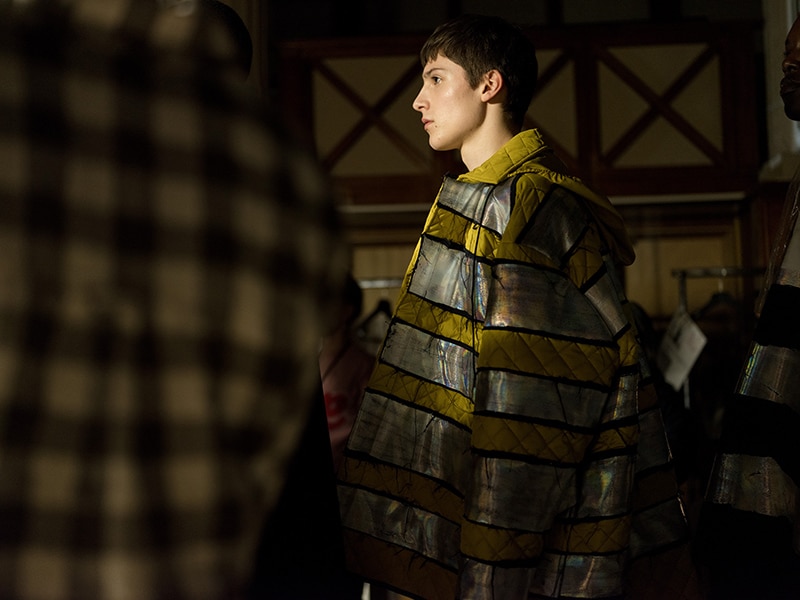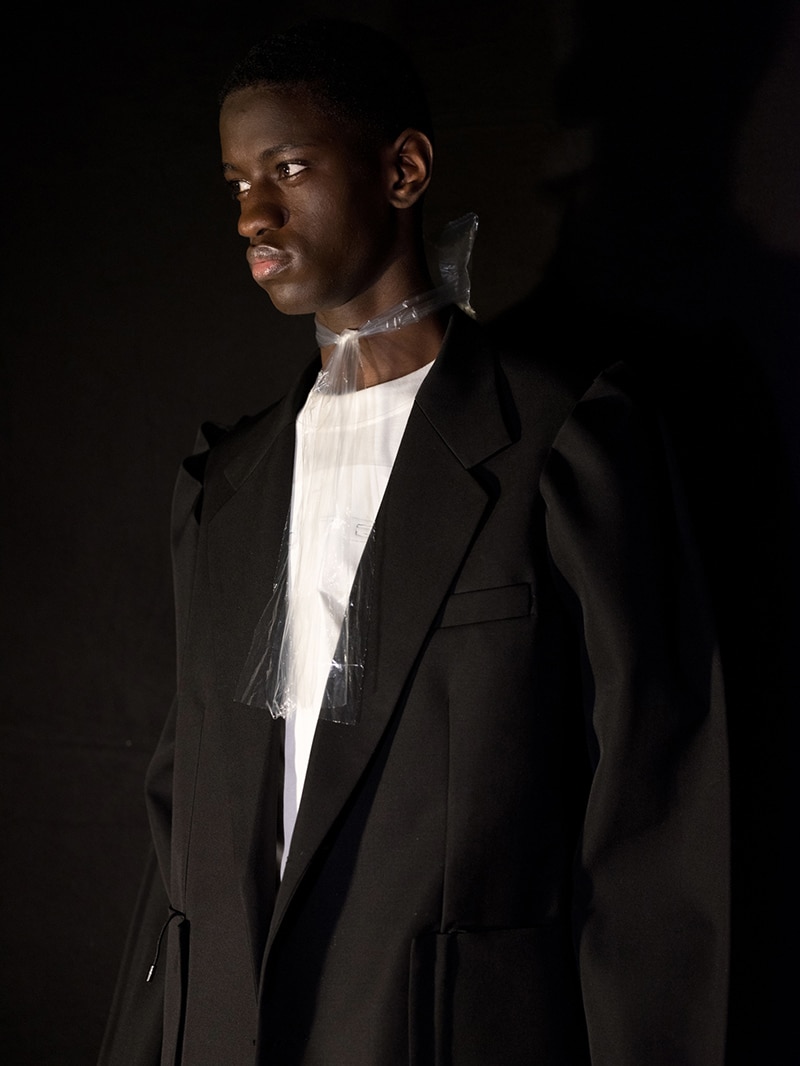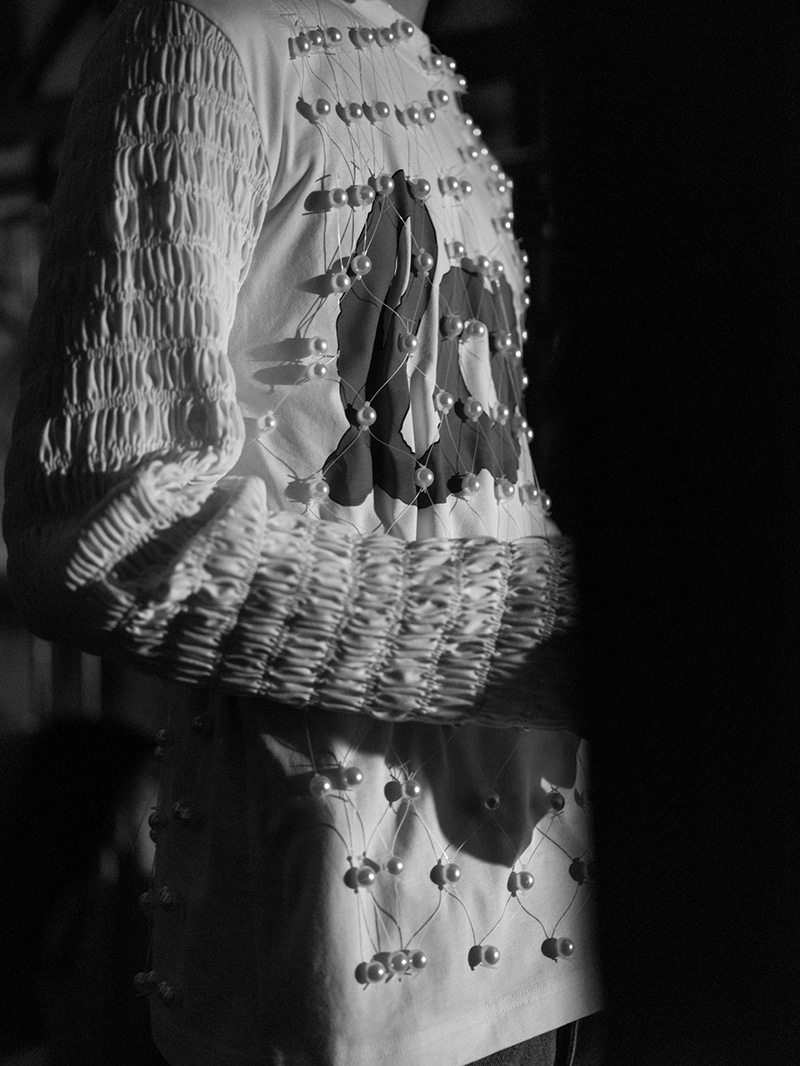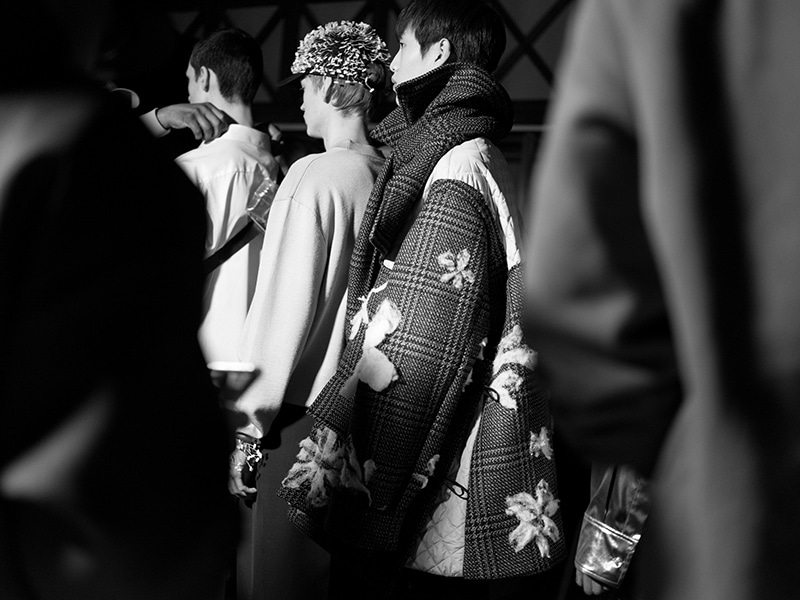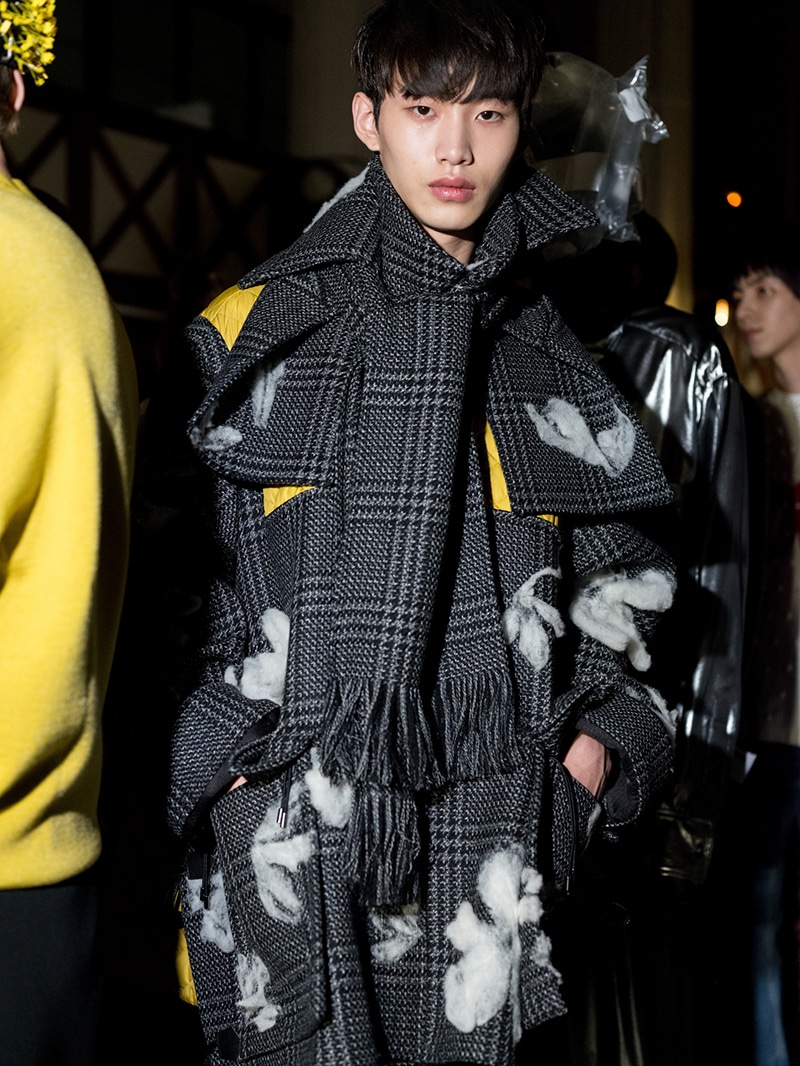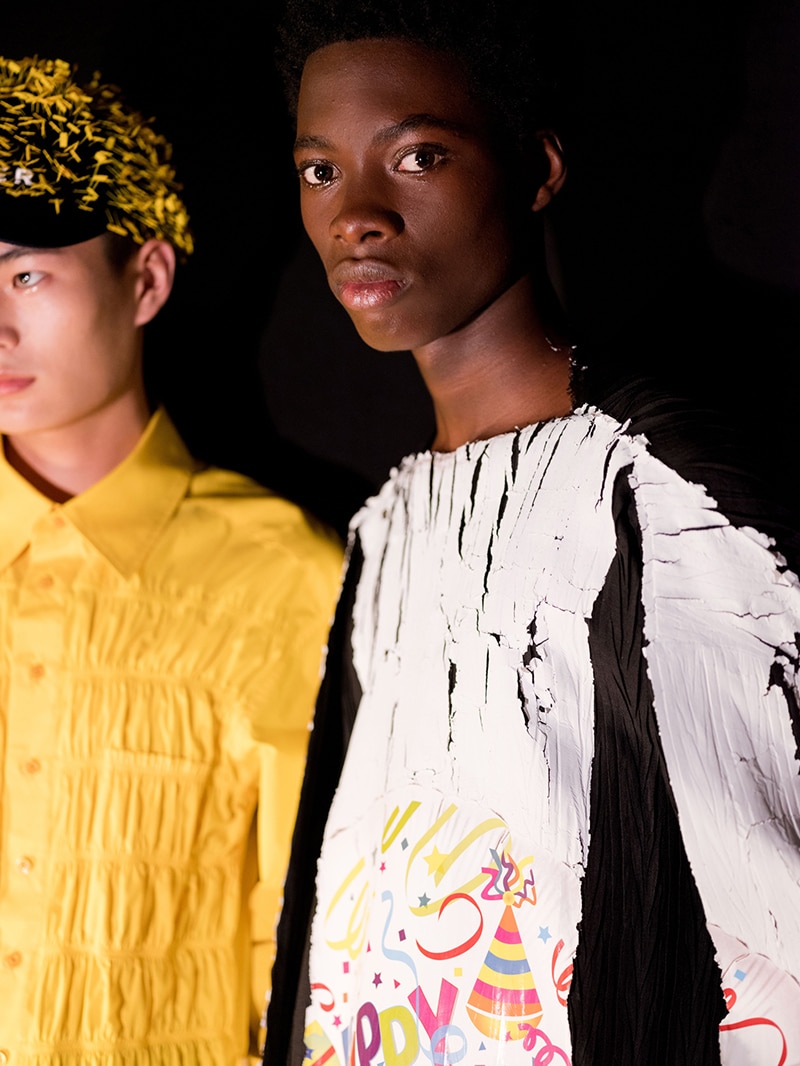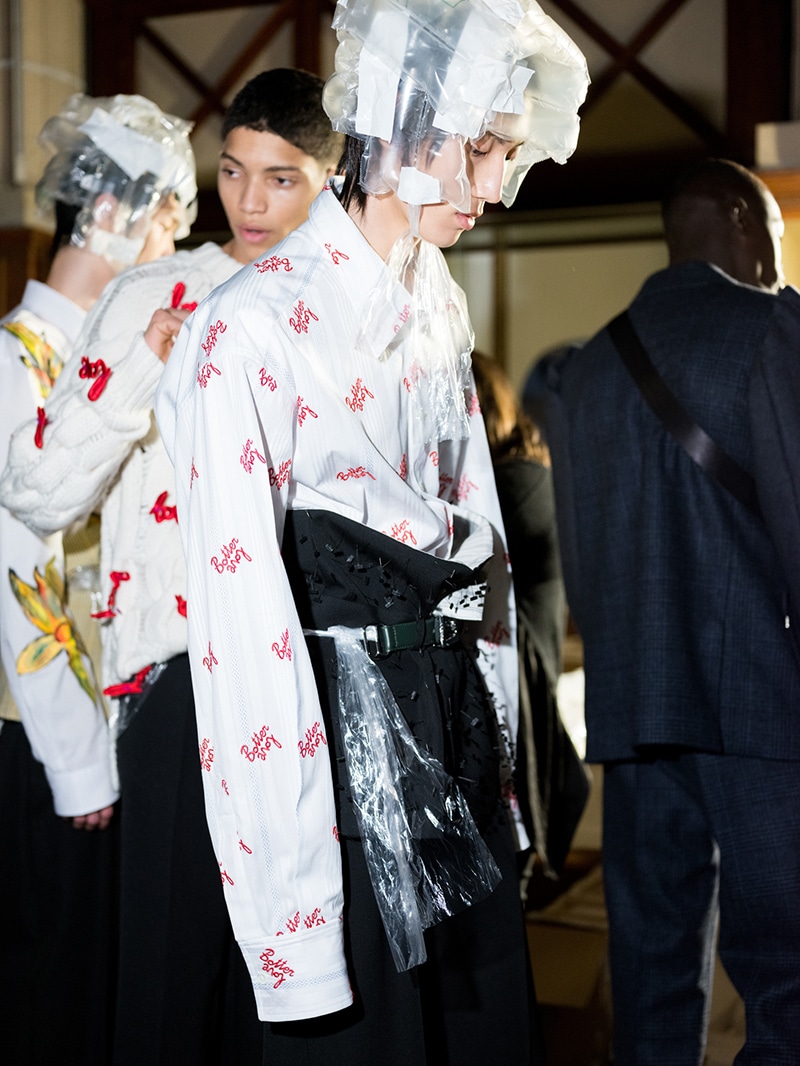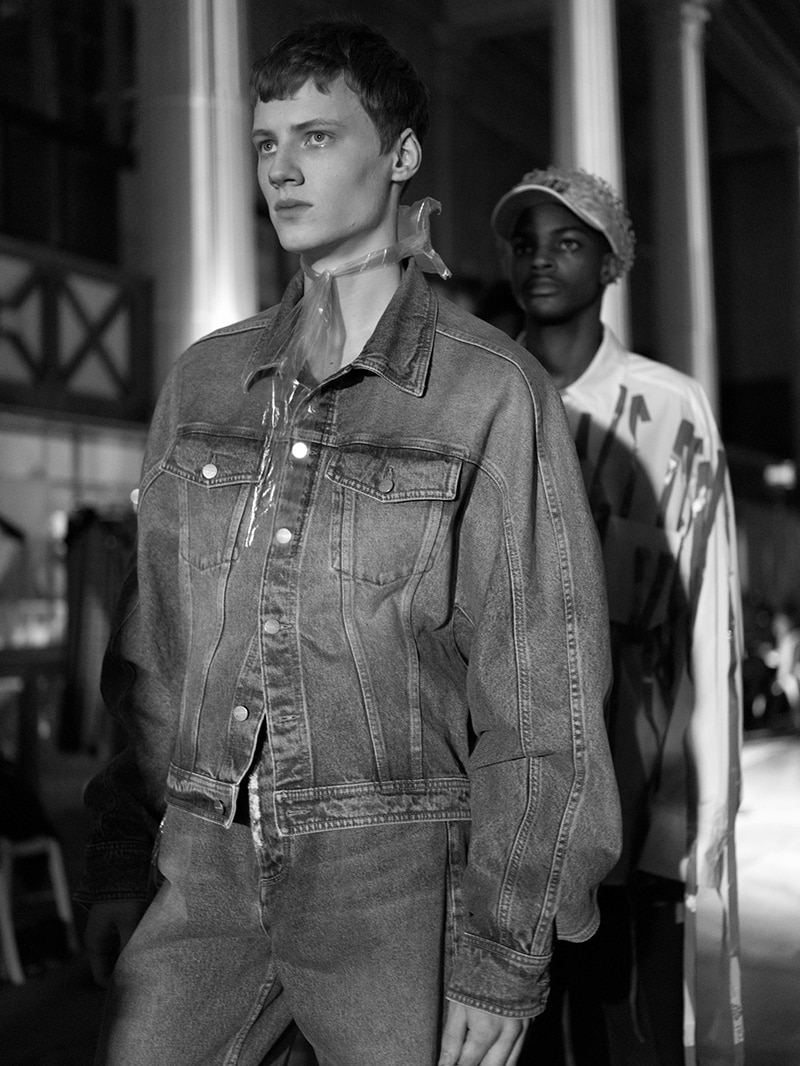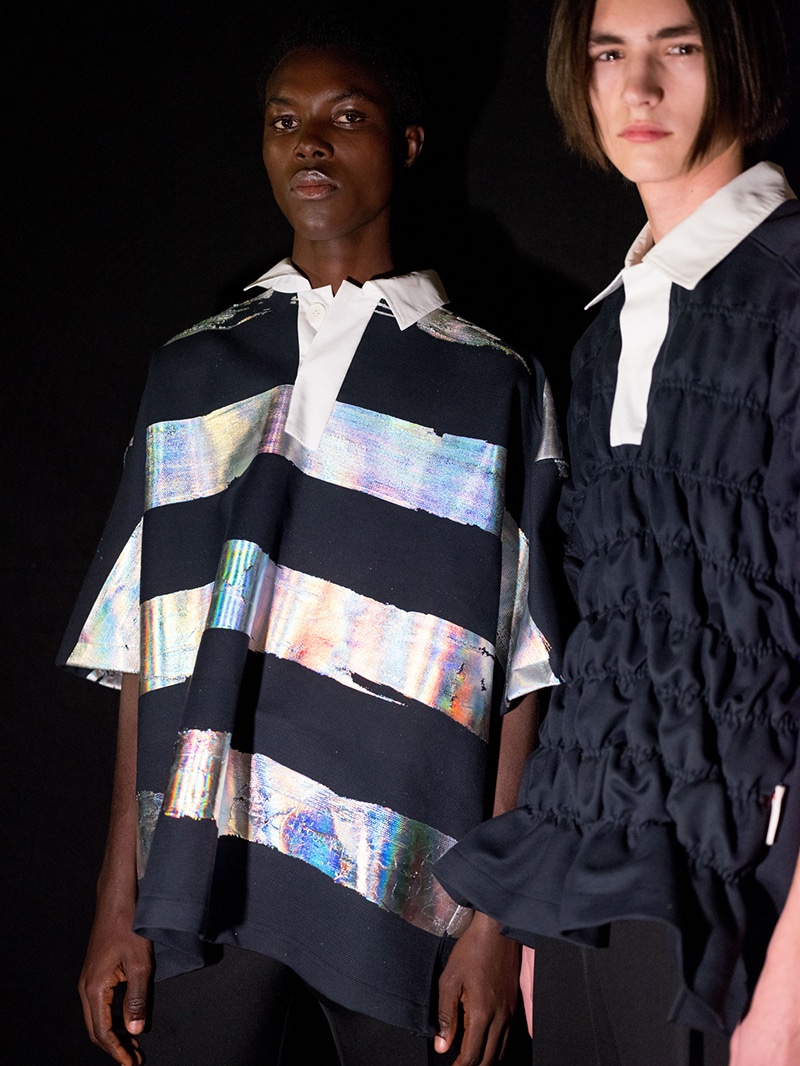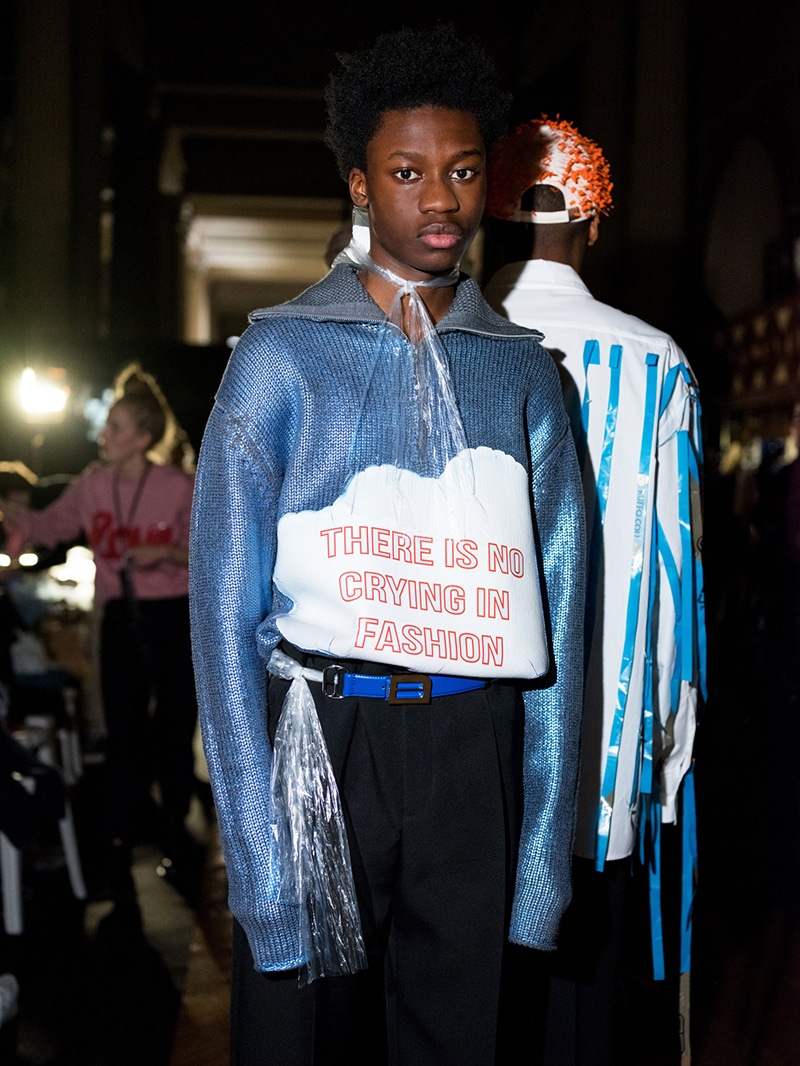 This season marks the first for Hyeres Festival 2018 winner Botter to be present on the official Paris Fashion Week schedule. The label is noted for looking back at their Caribbean roots with subdued modern Dutch architectural lines, but it was their elegance that garnered the attention of Nina Ricci where Rushemy Botter alongside Lisi Herrebrugh has headed the creative direction since last year.
Set at the Galerie de la Minéralogie at the Natural History Museum on the left bank, their deconstructed cuts took a more dapper spin on trend for Fall Winter 2020 while setting upcycling as a mindset rather than a concept. While still a relatively young brand, it was fun to see them experiment with cuts and shapes, ensuring us that they have much more to explore in the future and not a one-trick pony.
Homemade couture taking a nod from the homemade culture saw recycled fabric stocks and wool blends as fruit of their nomination as finalists to the 2020 International Woolmark Prize. In other words, they strive to give life to garment, questioning the notions of good taste and ephemeral. Meanwhile, the cute heart-shaped Mylar balloon handbags were developed in collaboration with sculpture artist Adam Parker Smith. Messages of hope included "Happy Earth Day!" and, "Best Wishes".
While everything around us seems doomed, the collection brought a very optimistic message. We can do this guys!
Backstage shot by Marc Medina, in exclusive for Fucking Young!