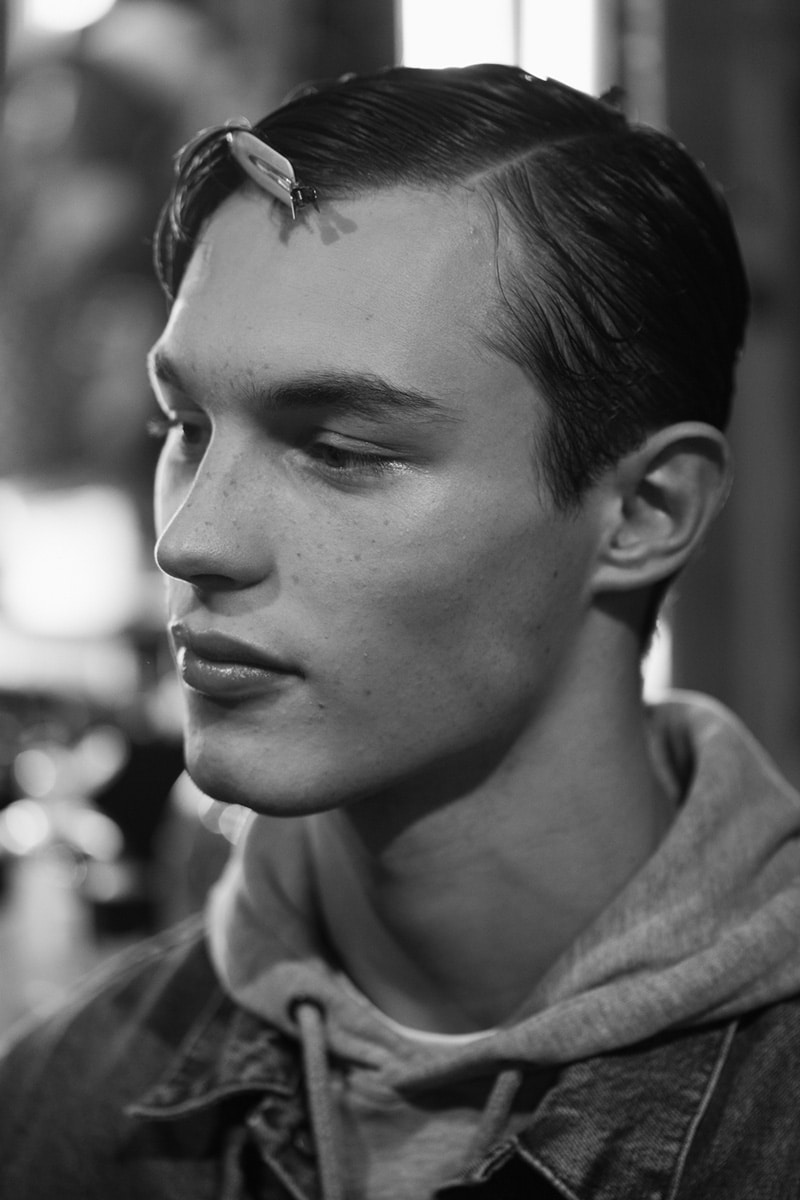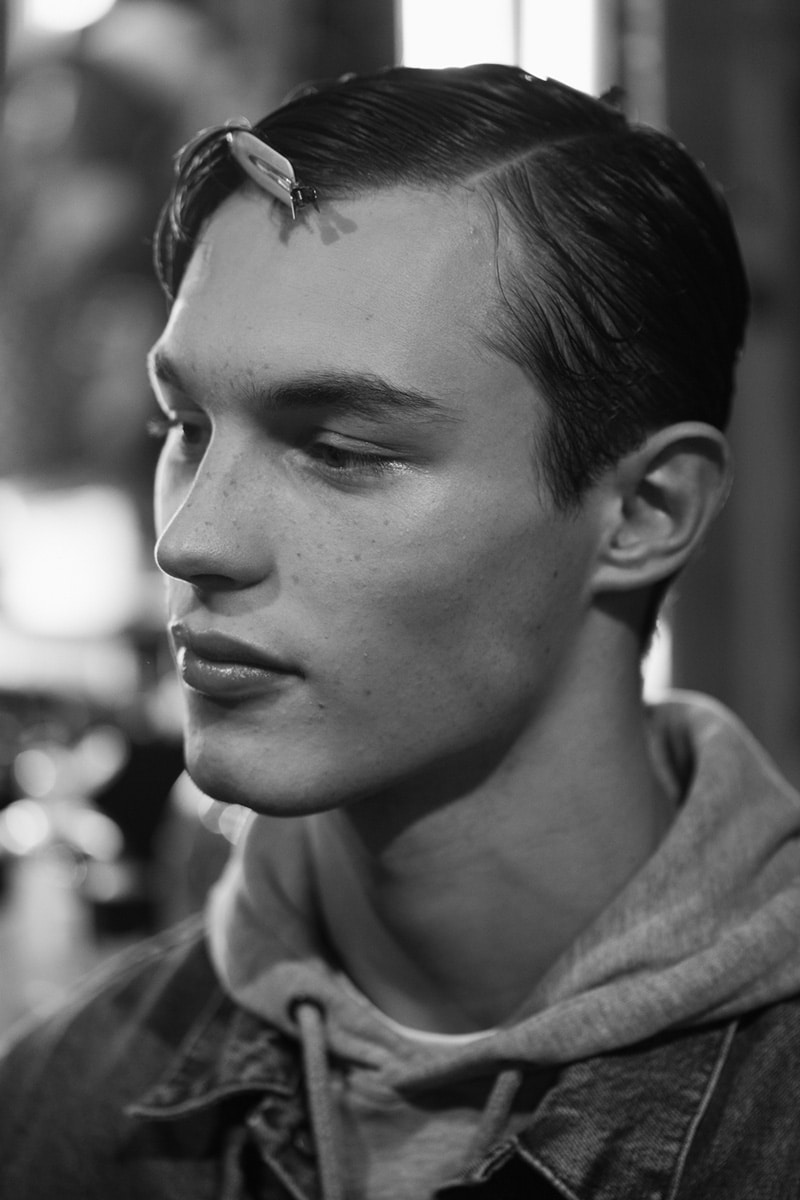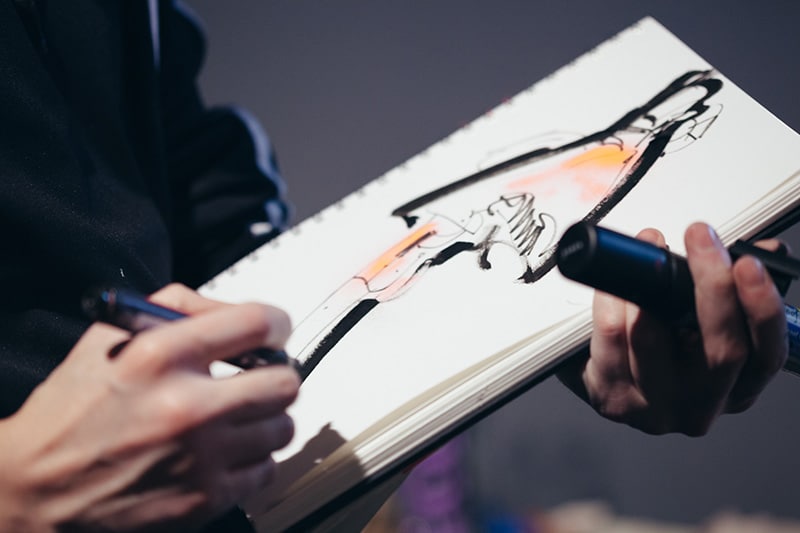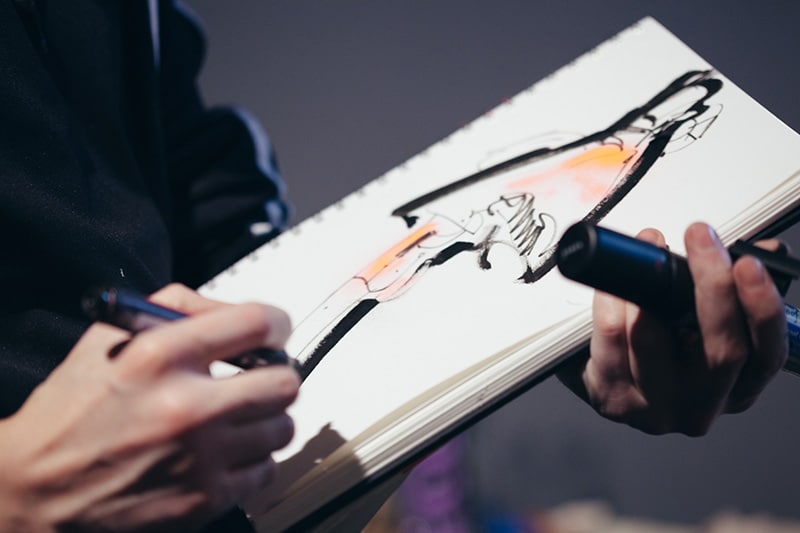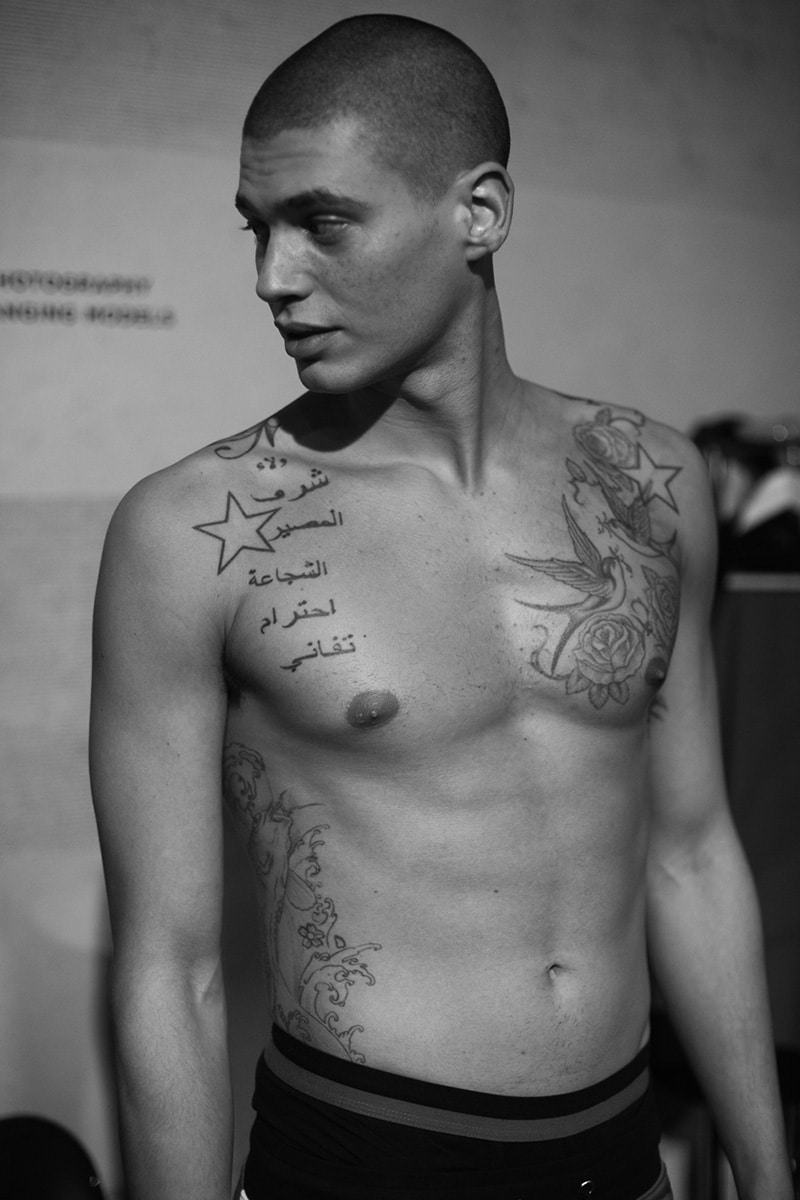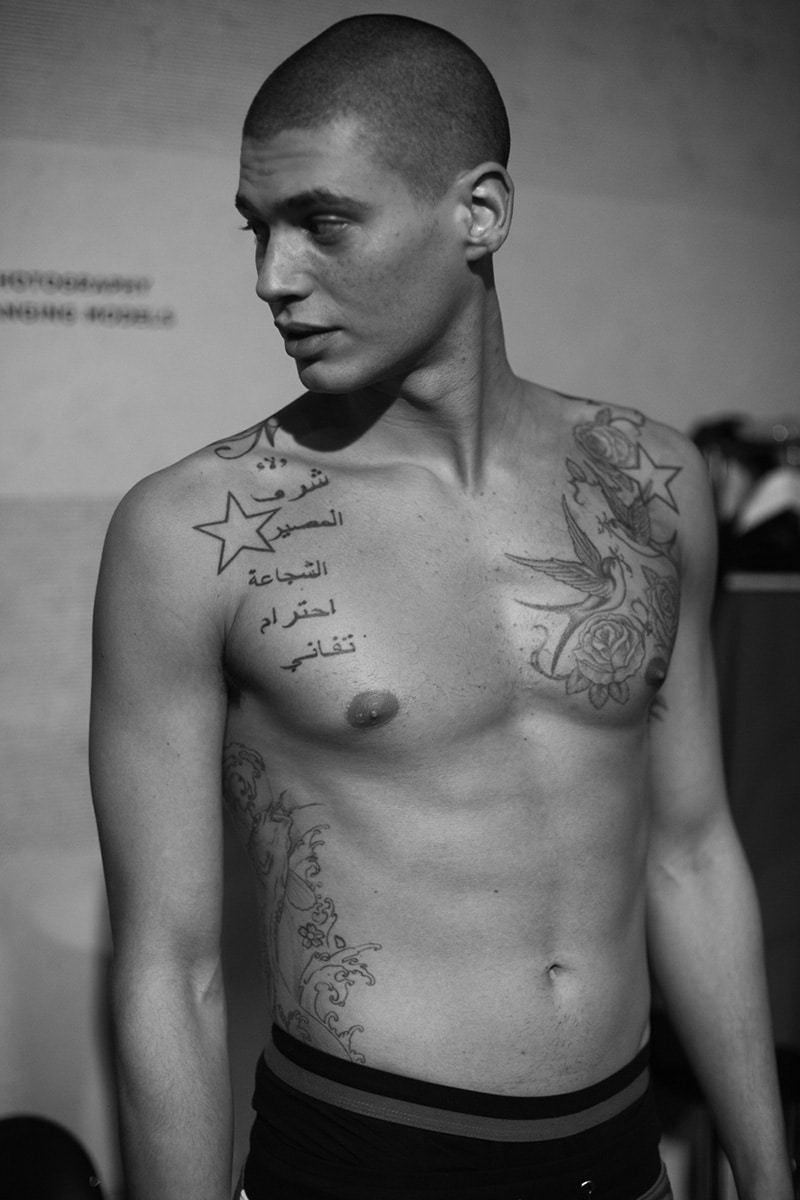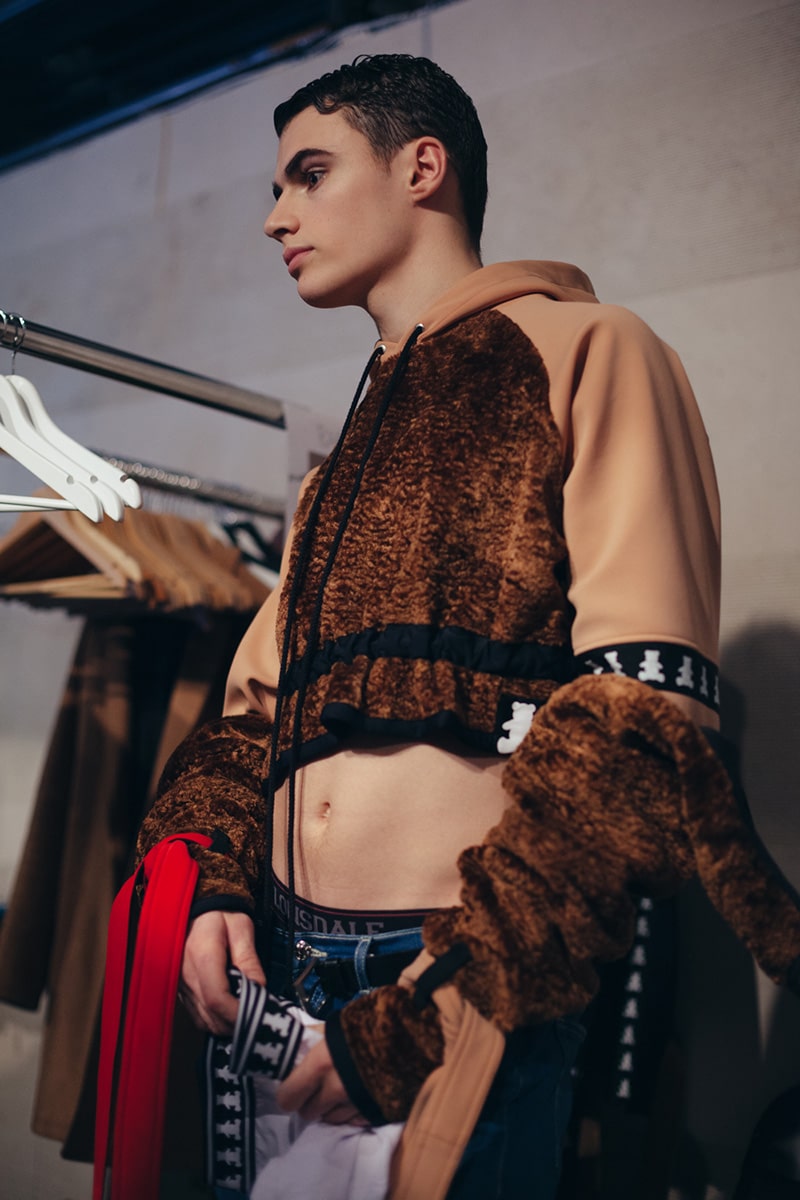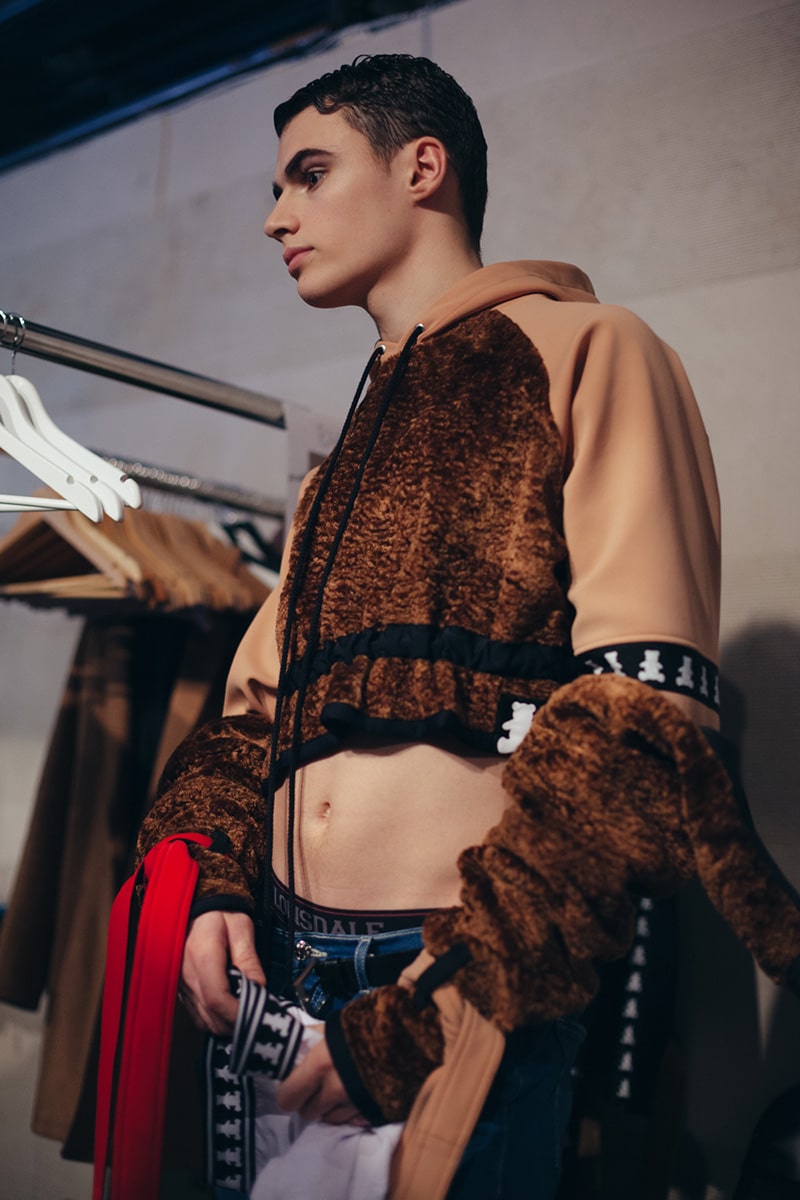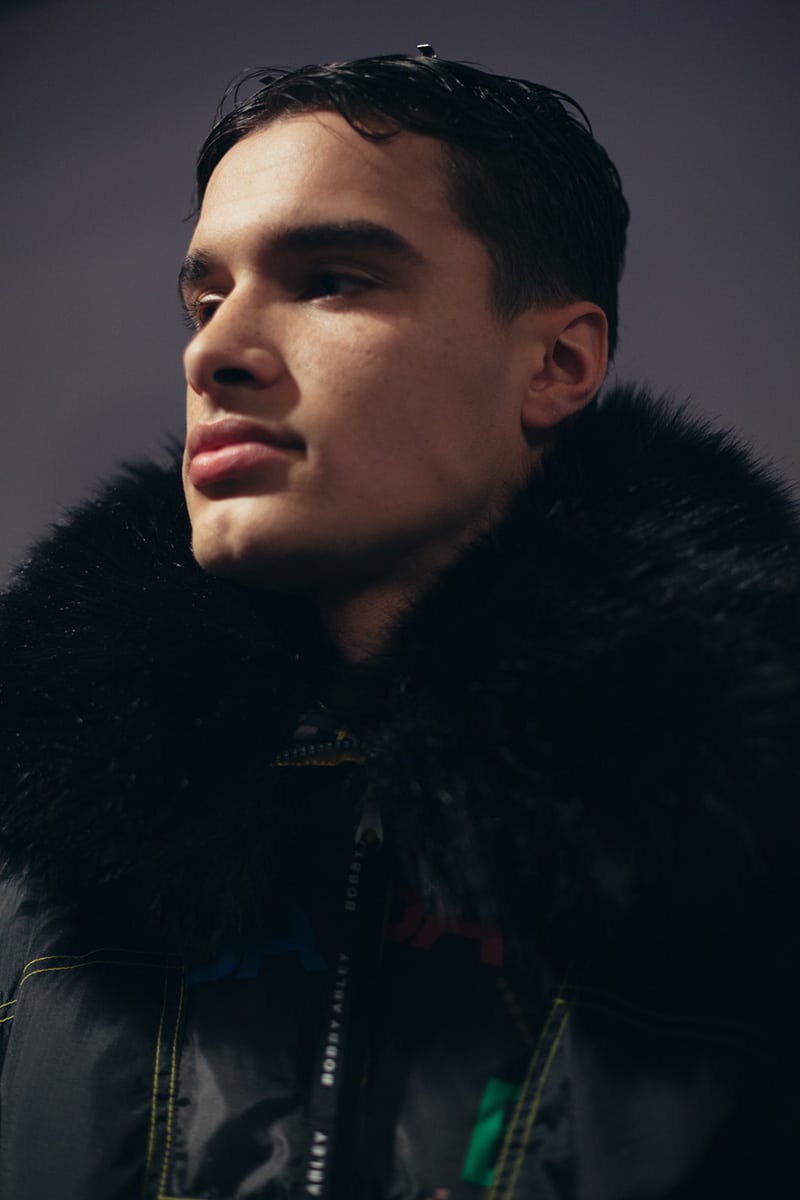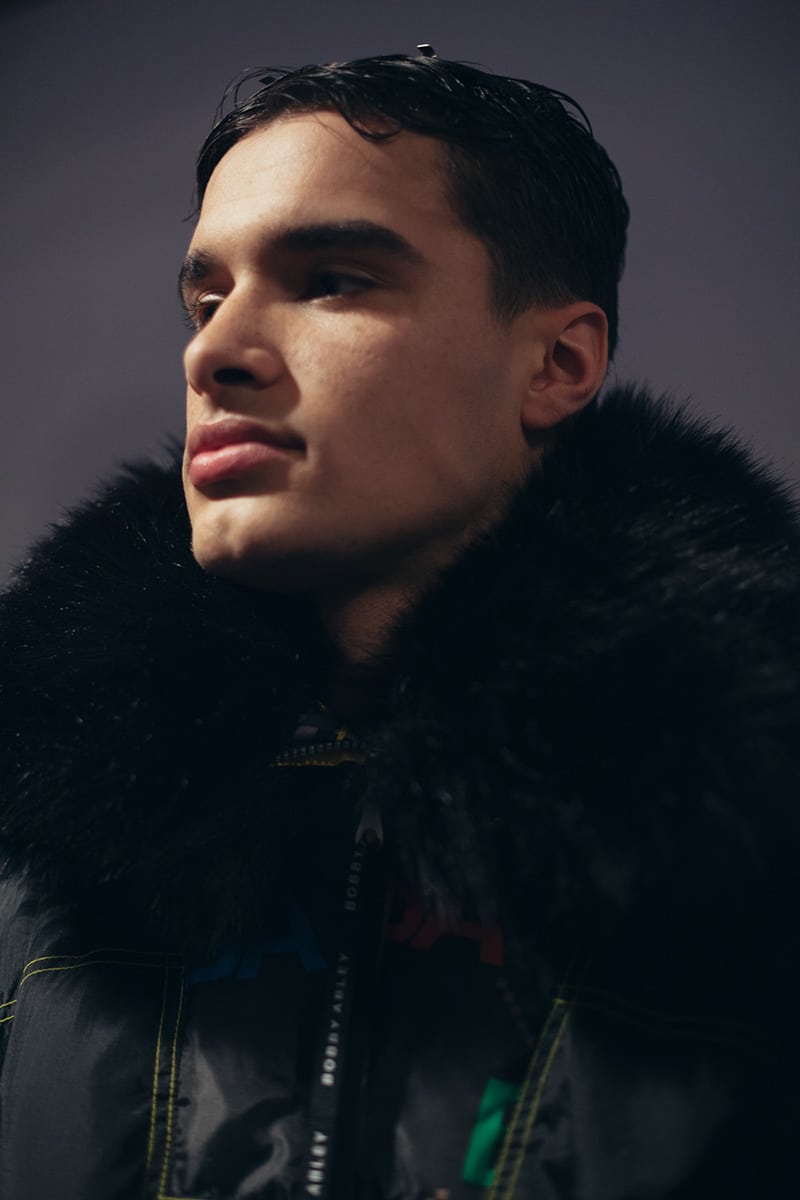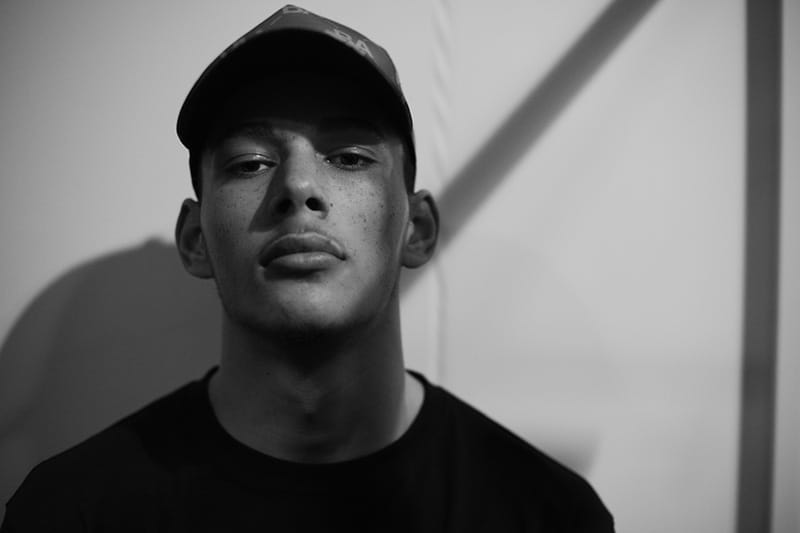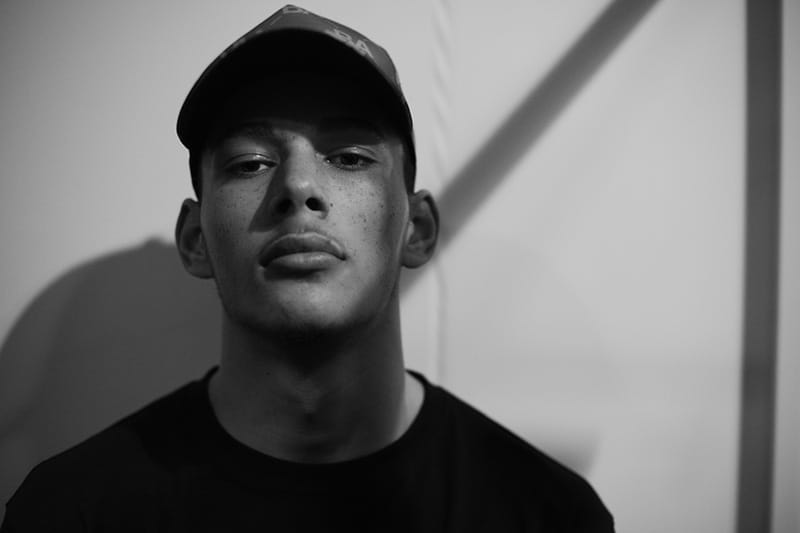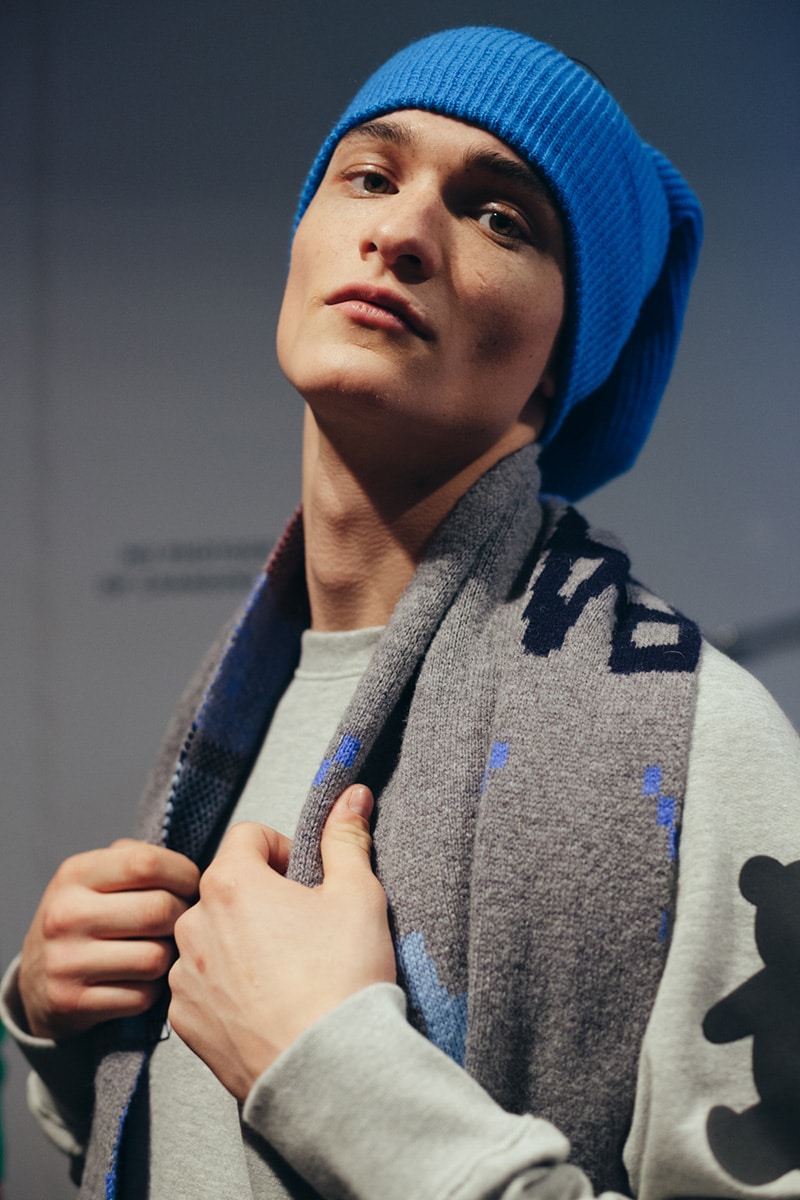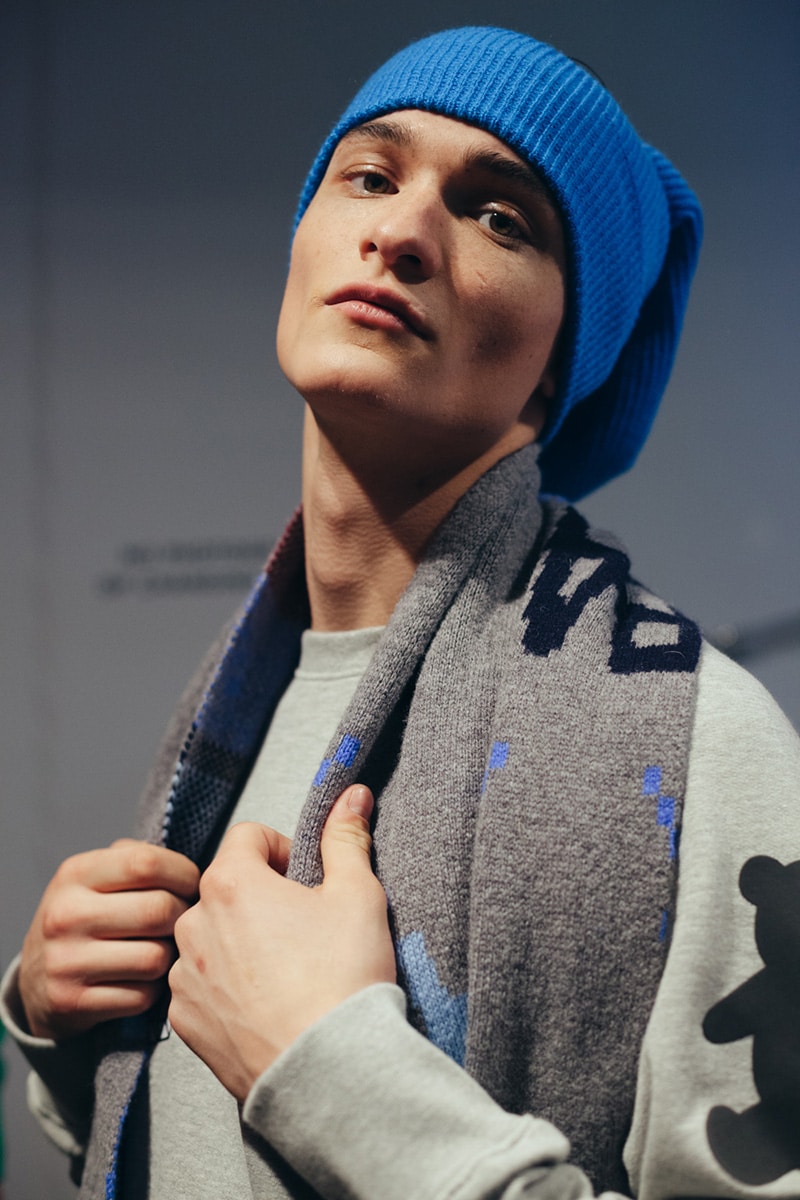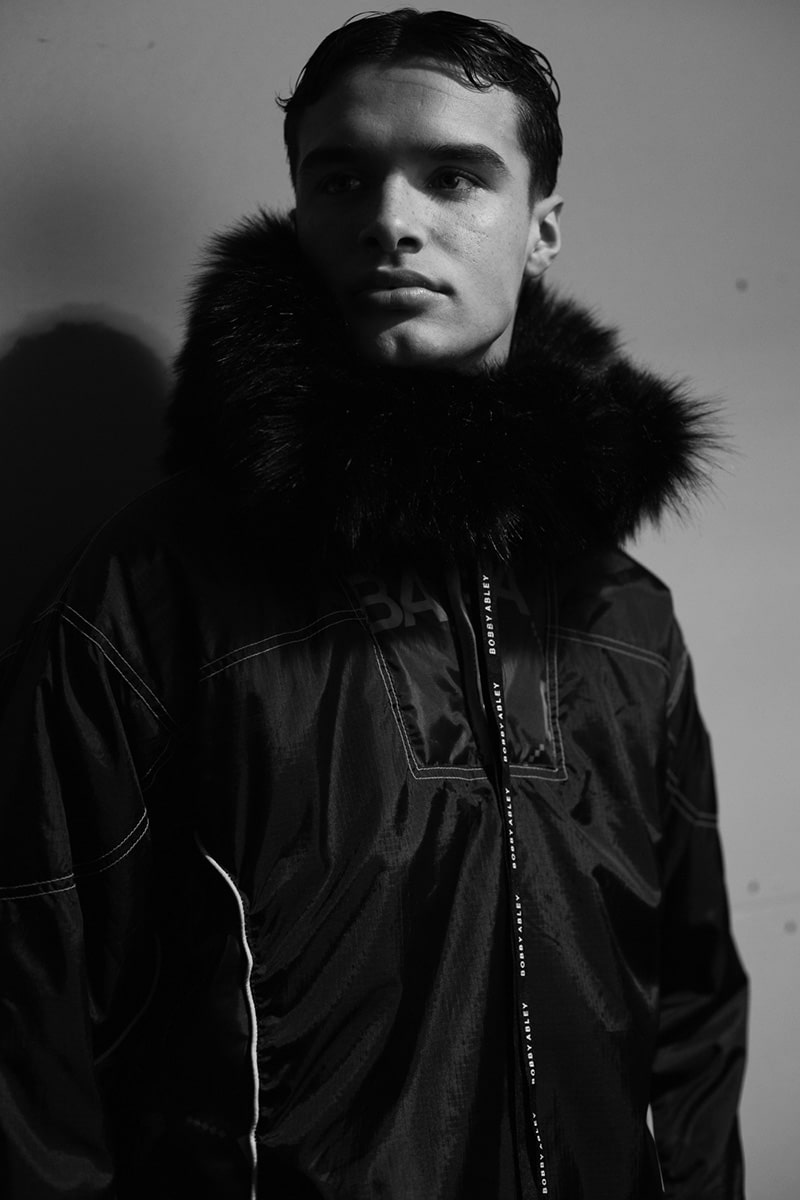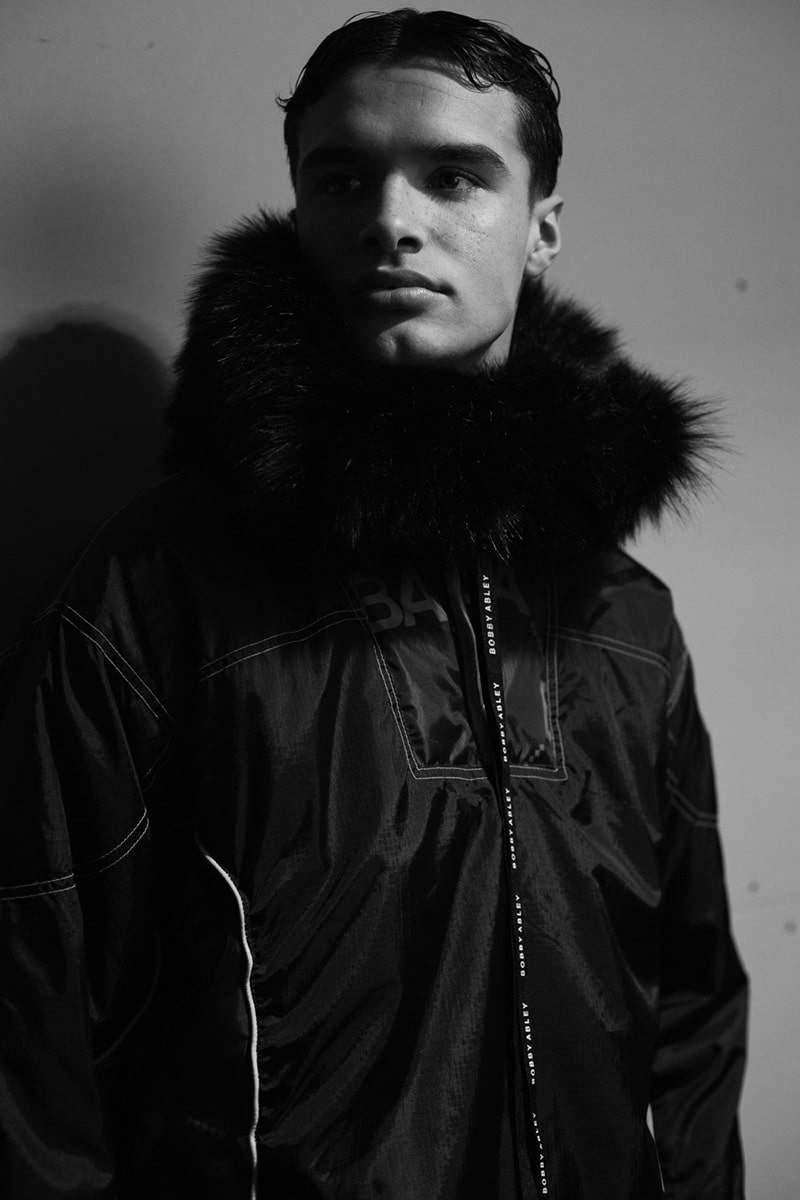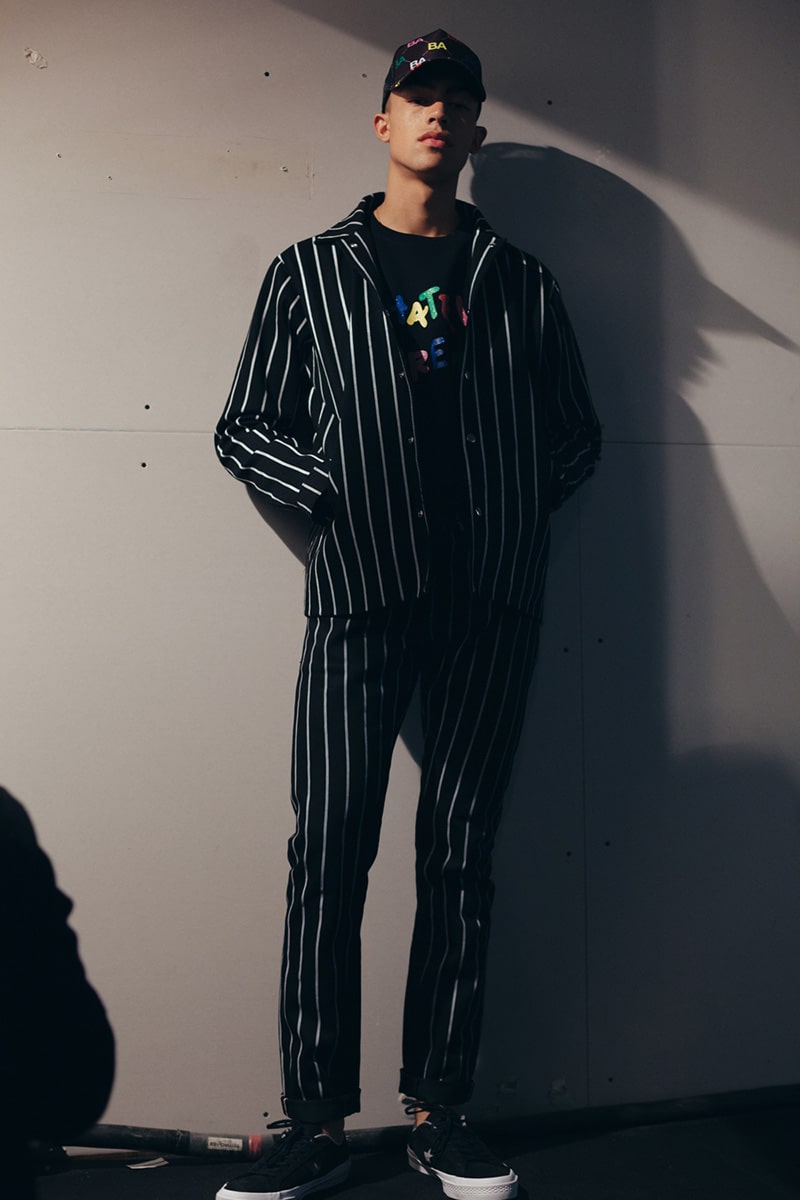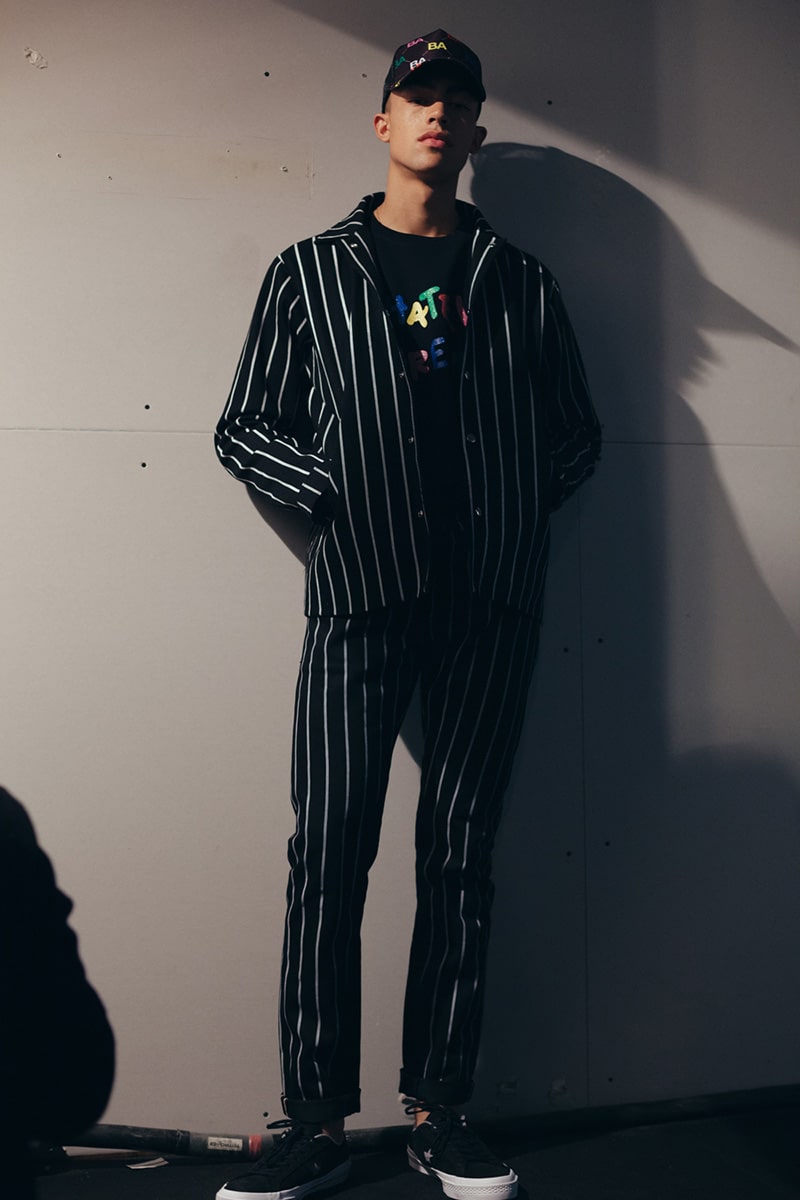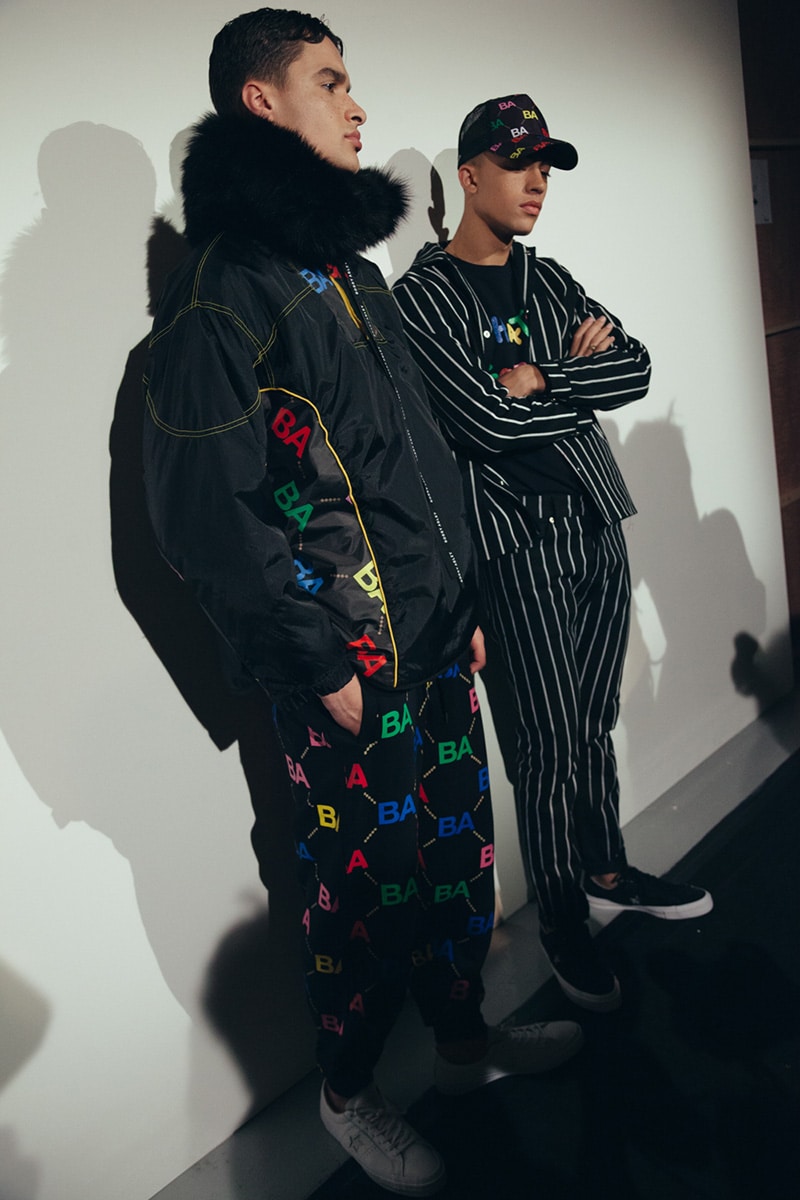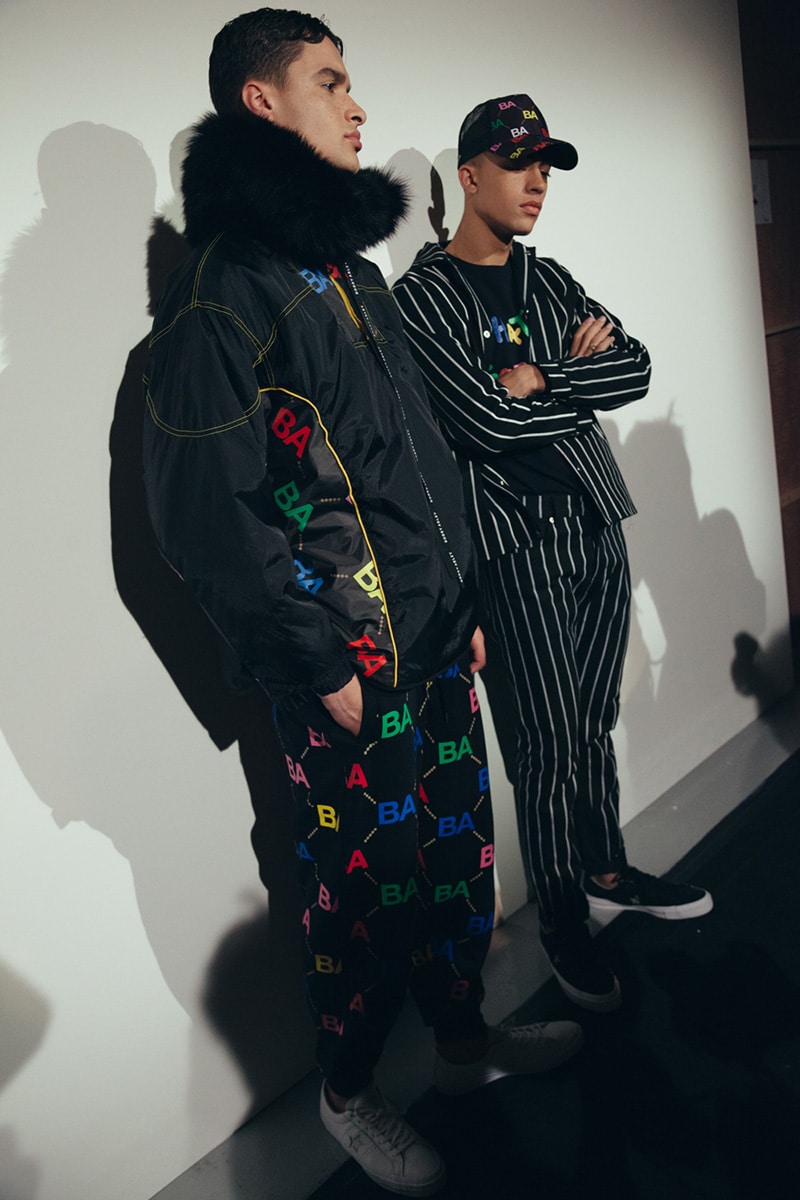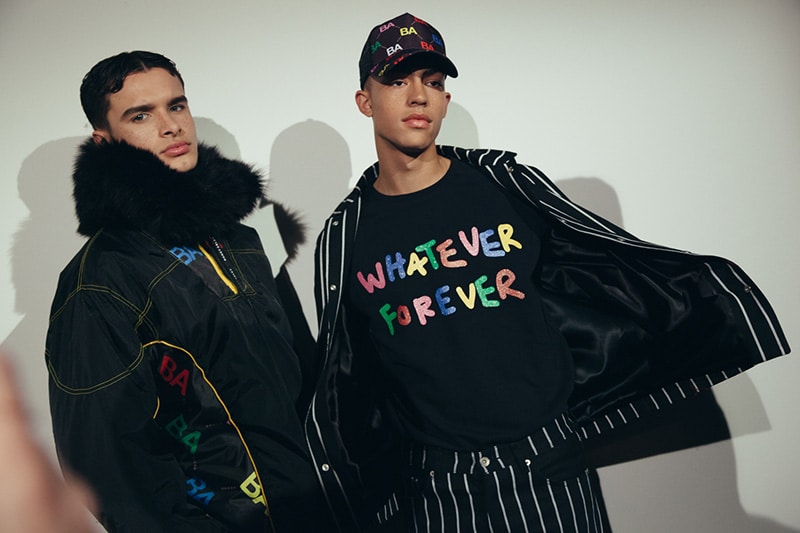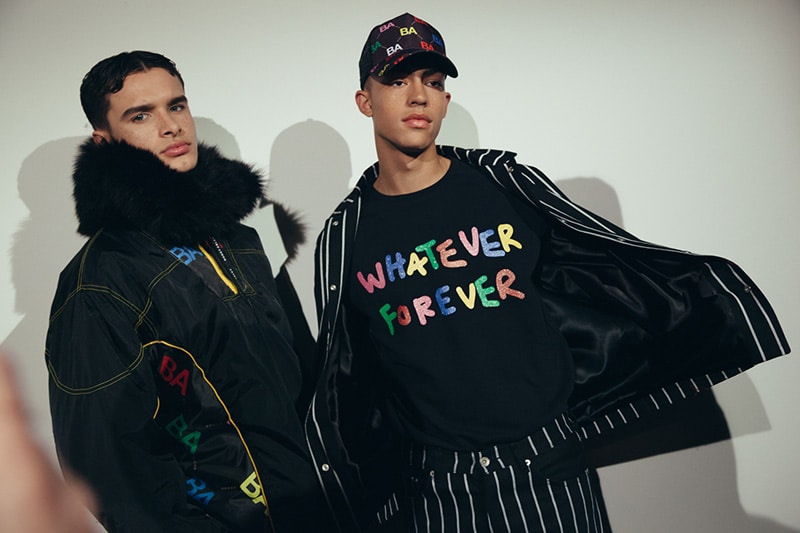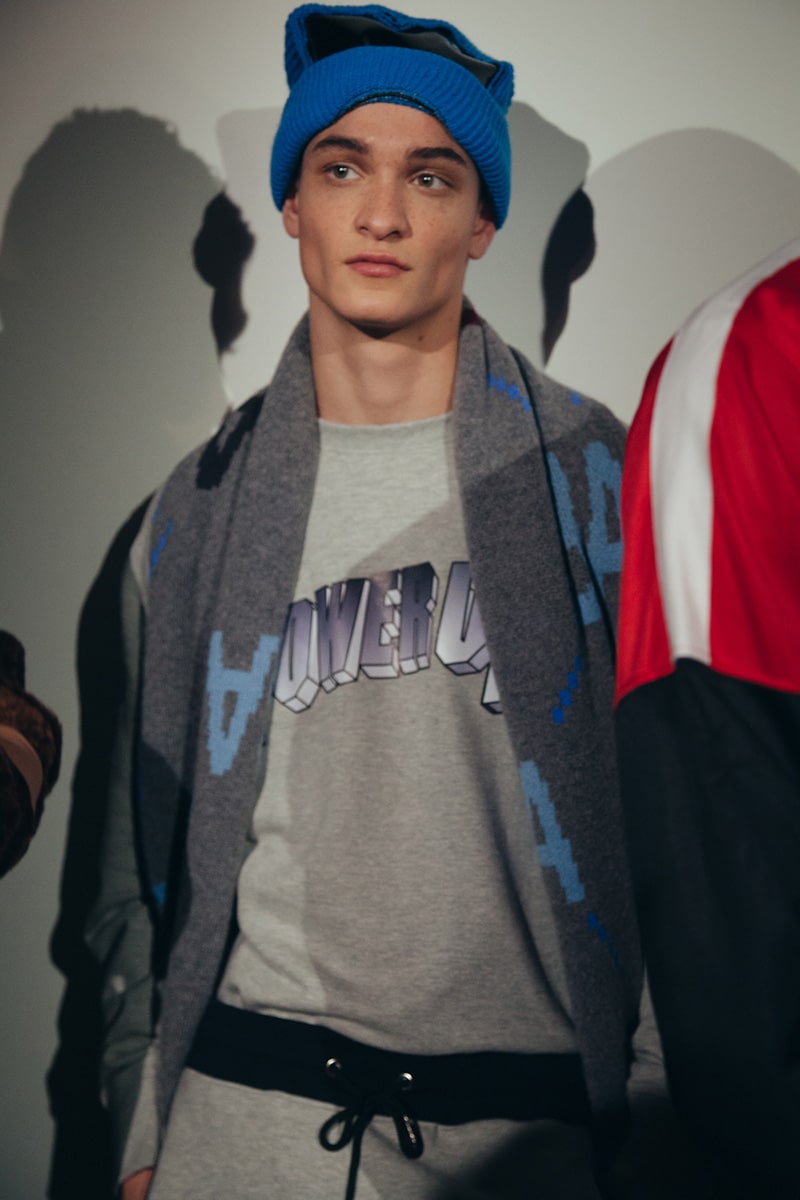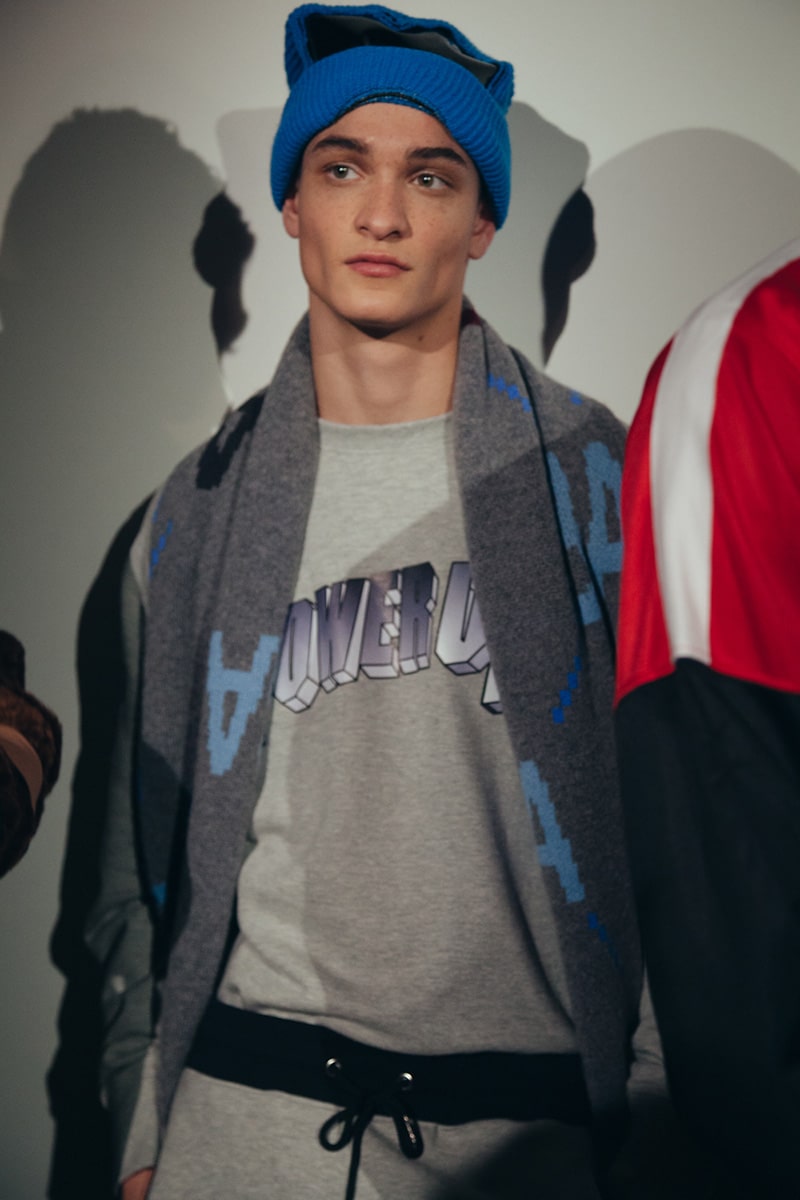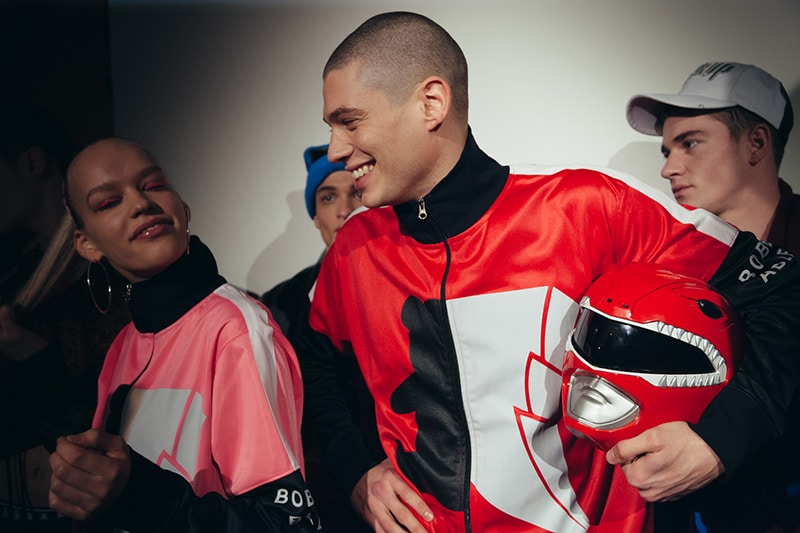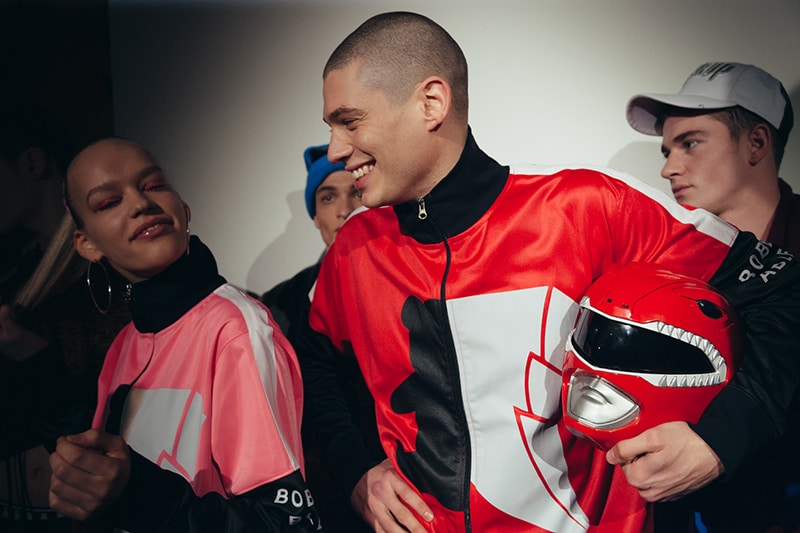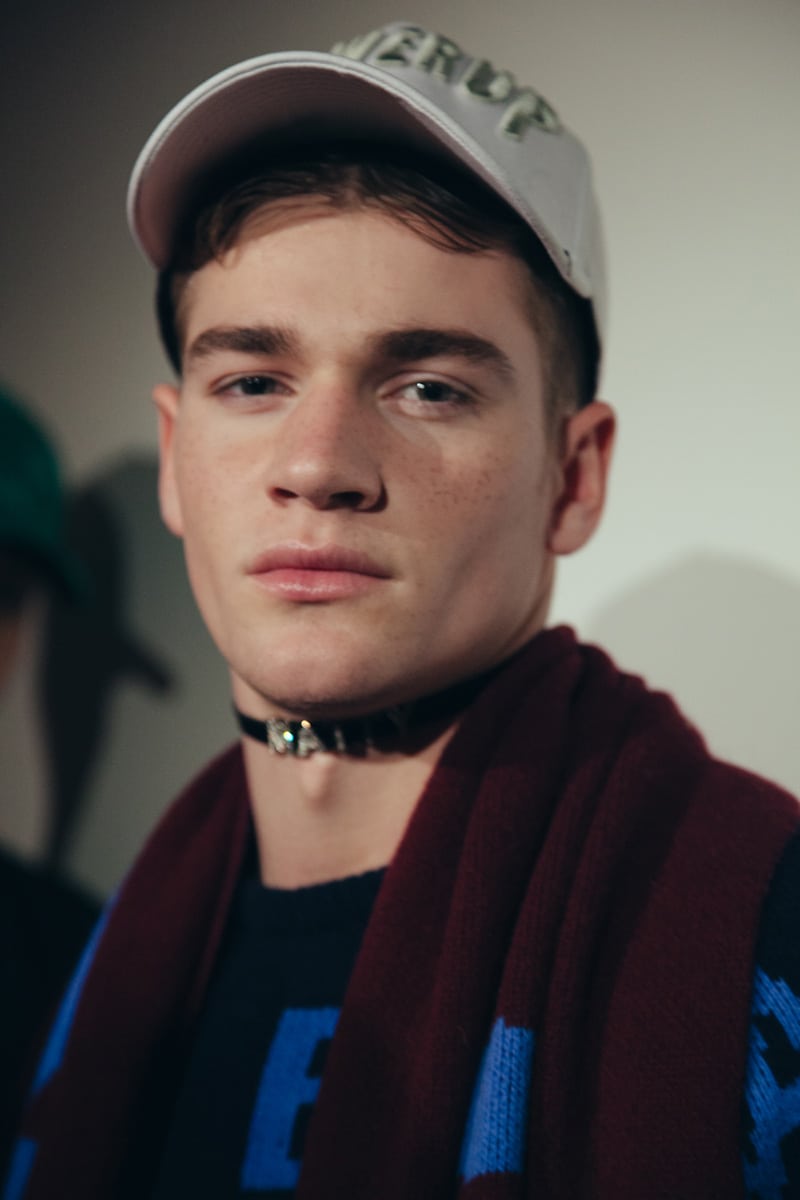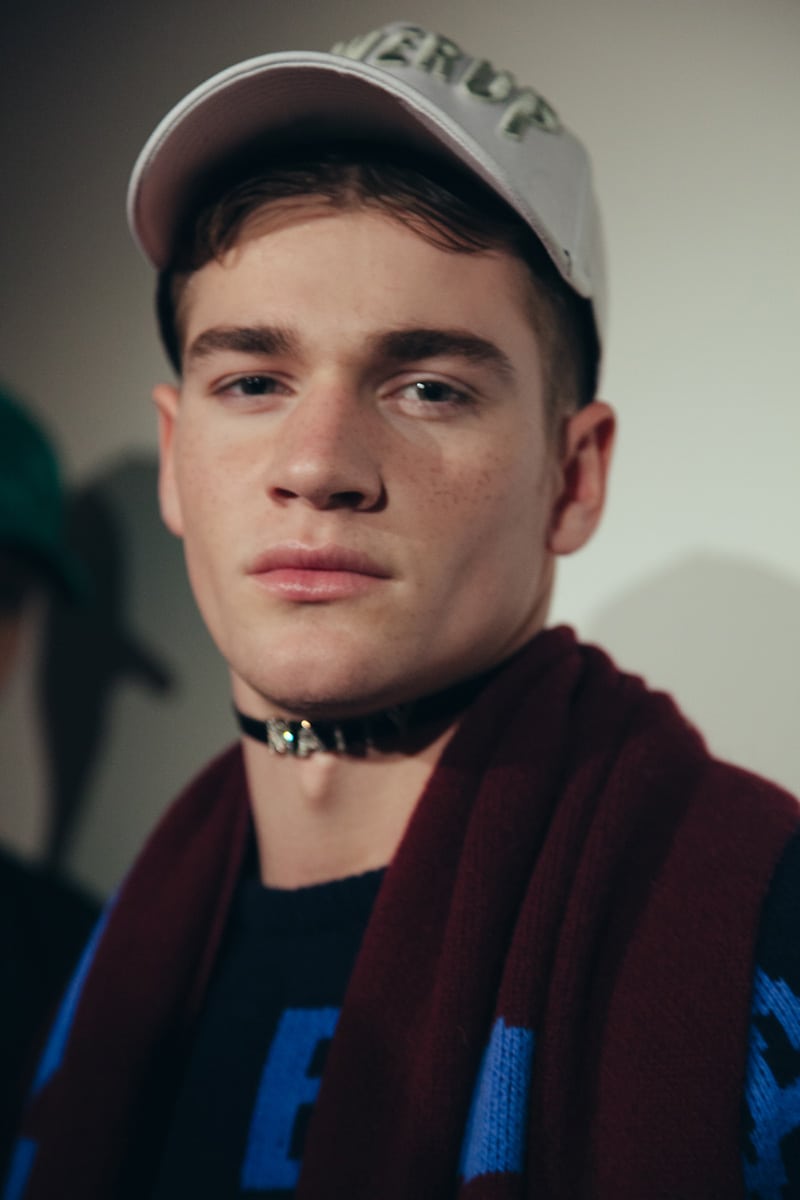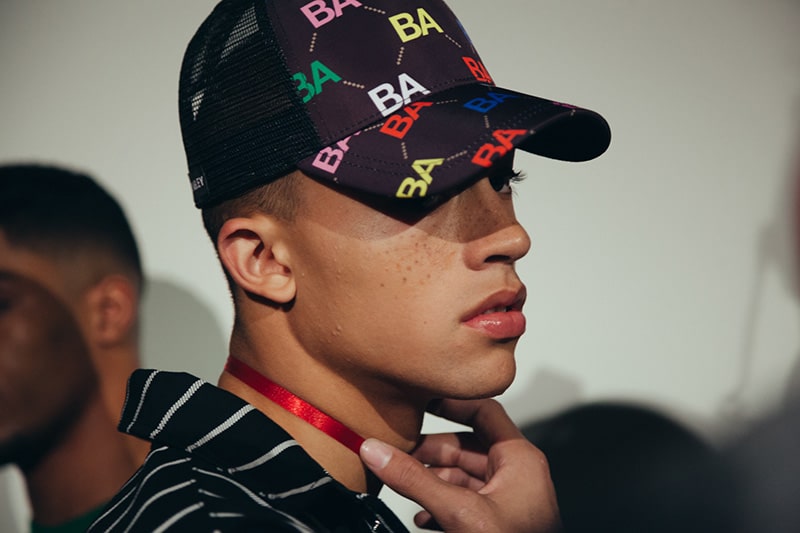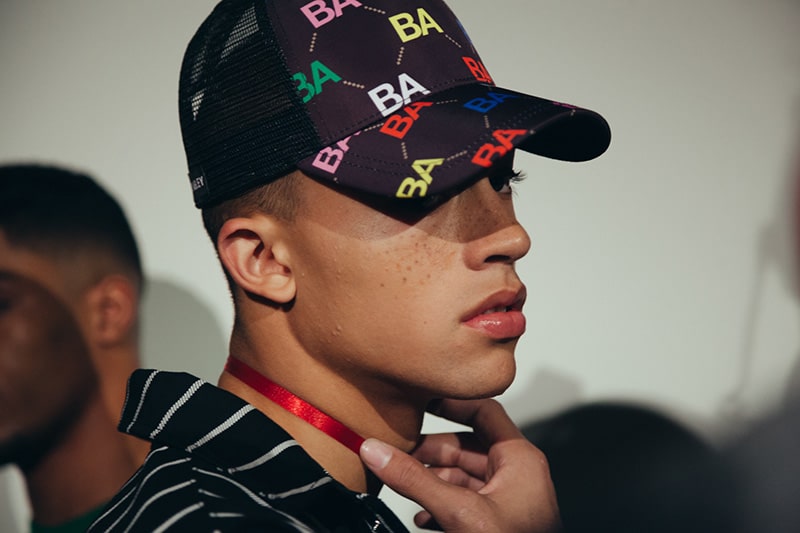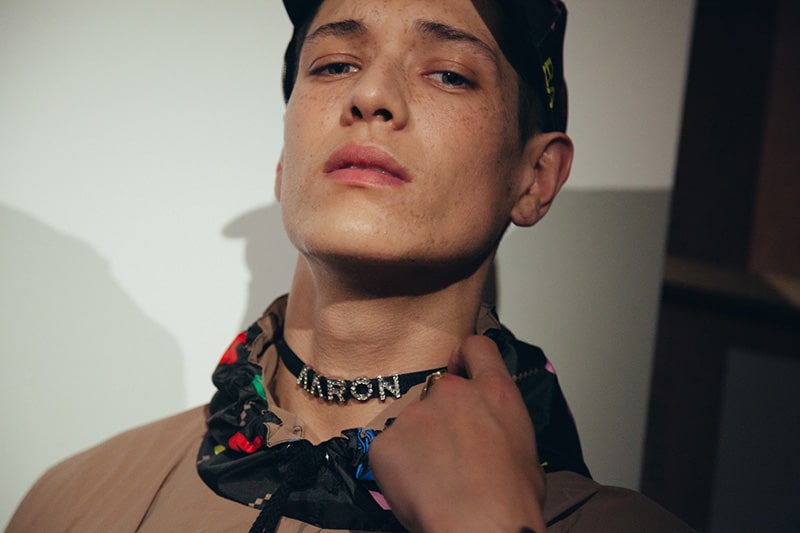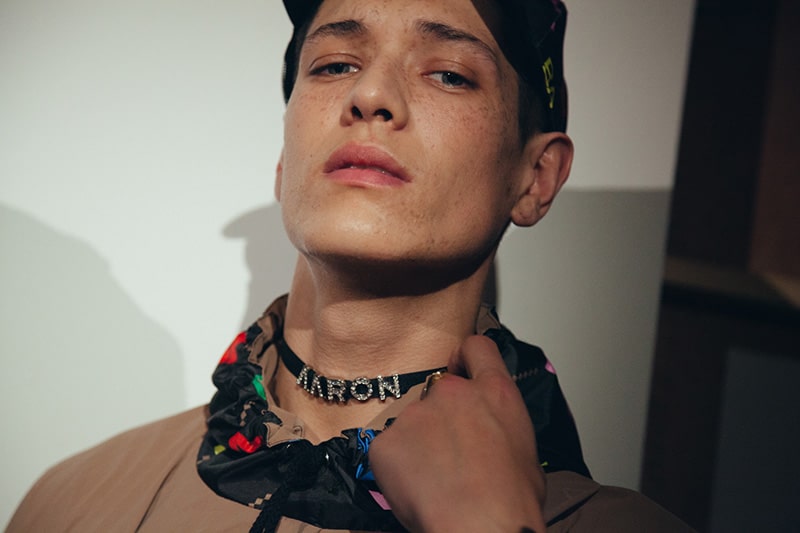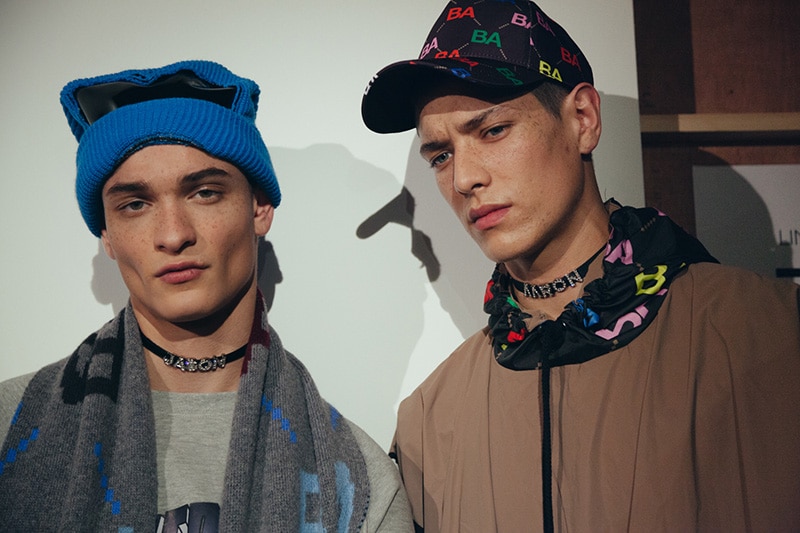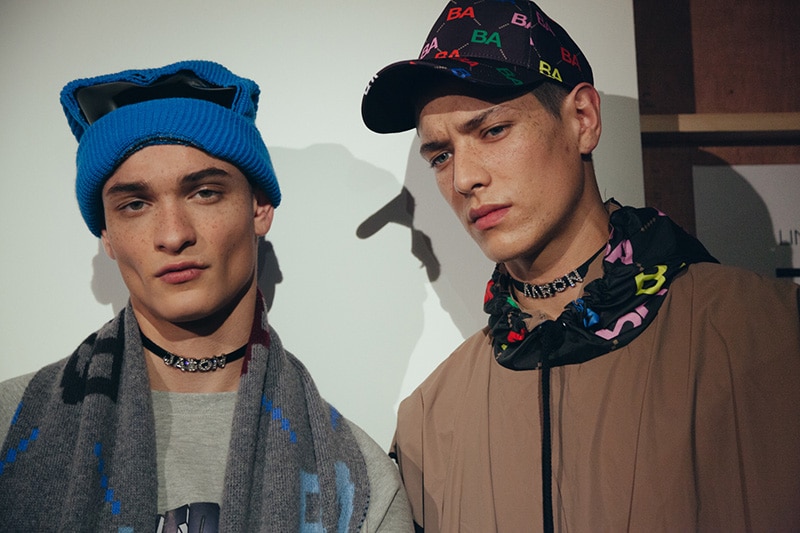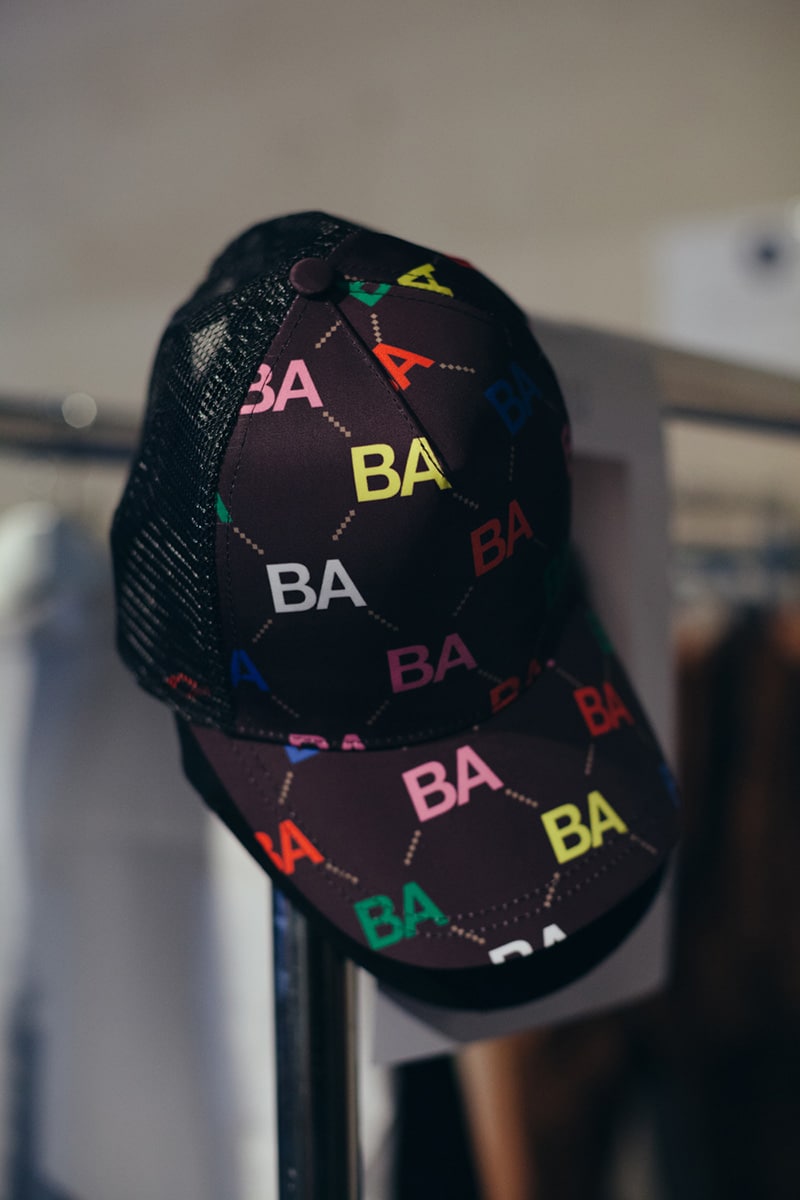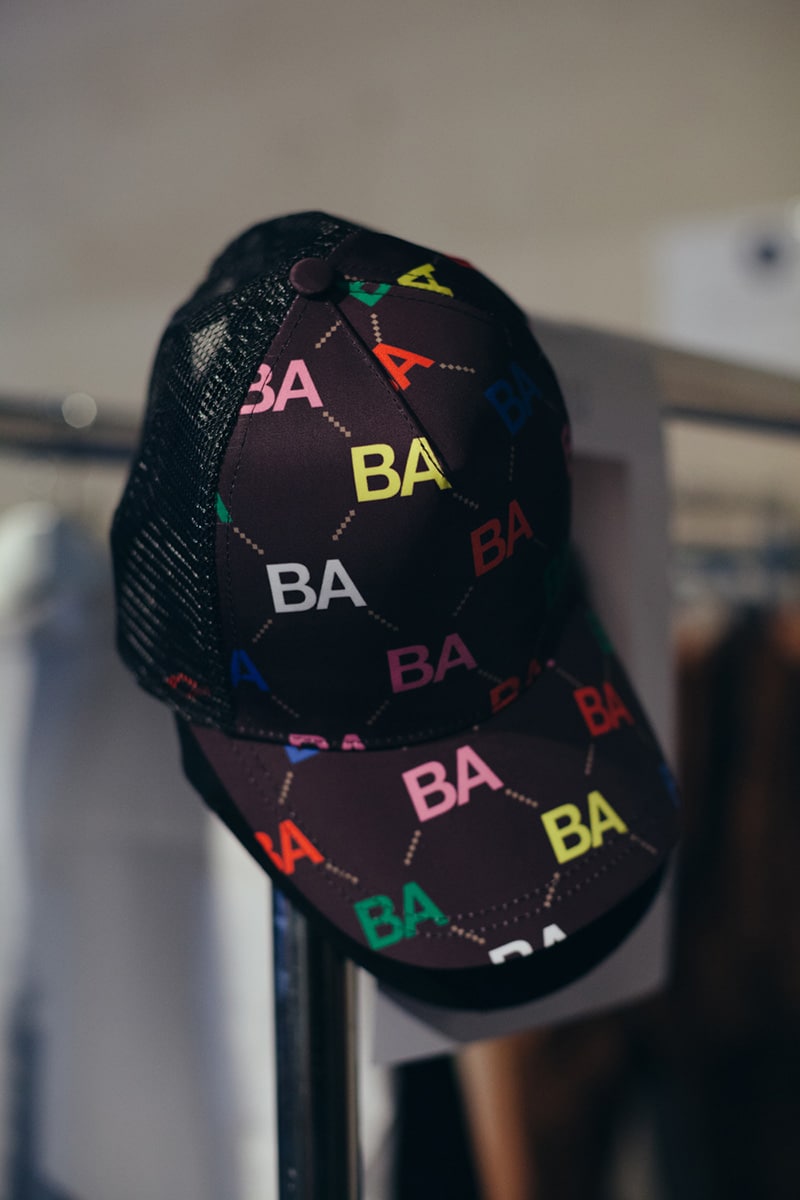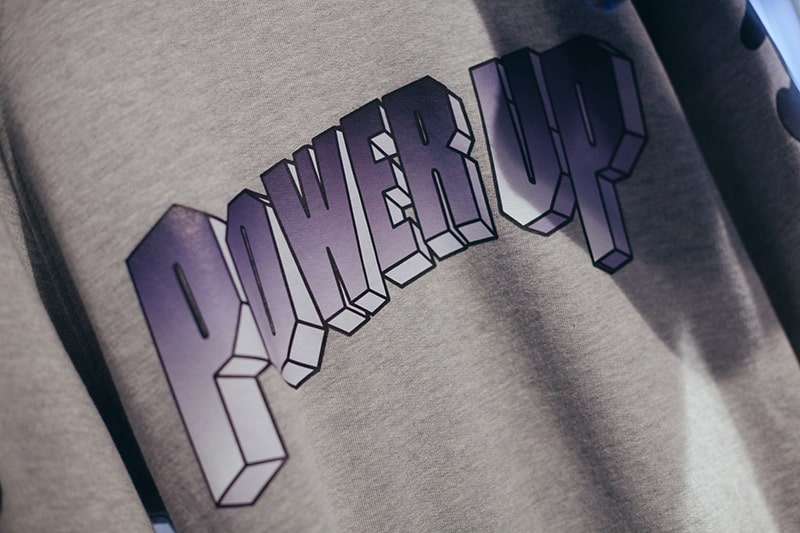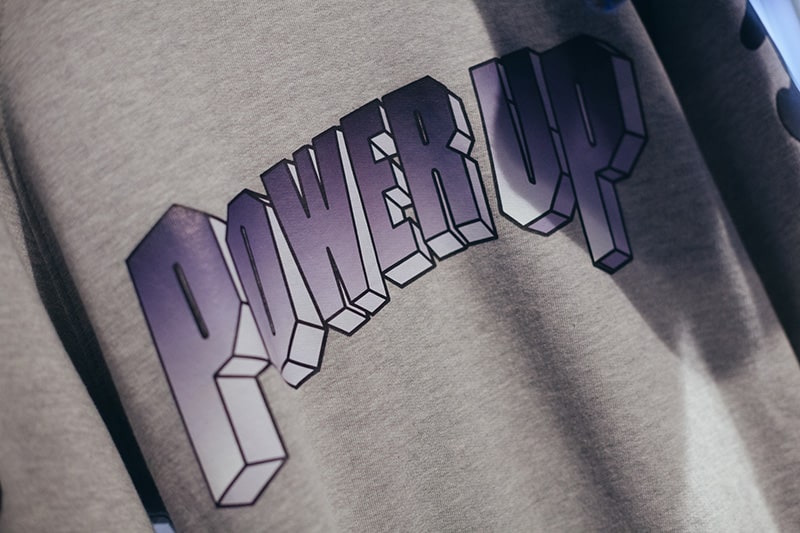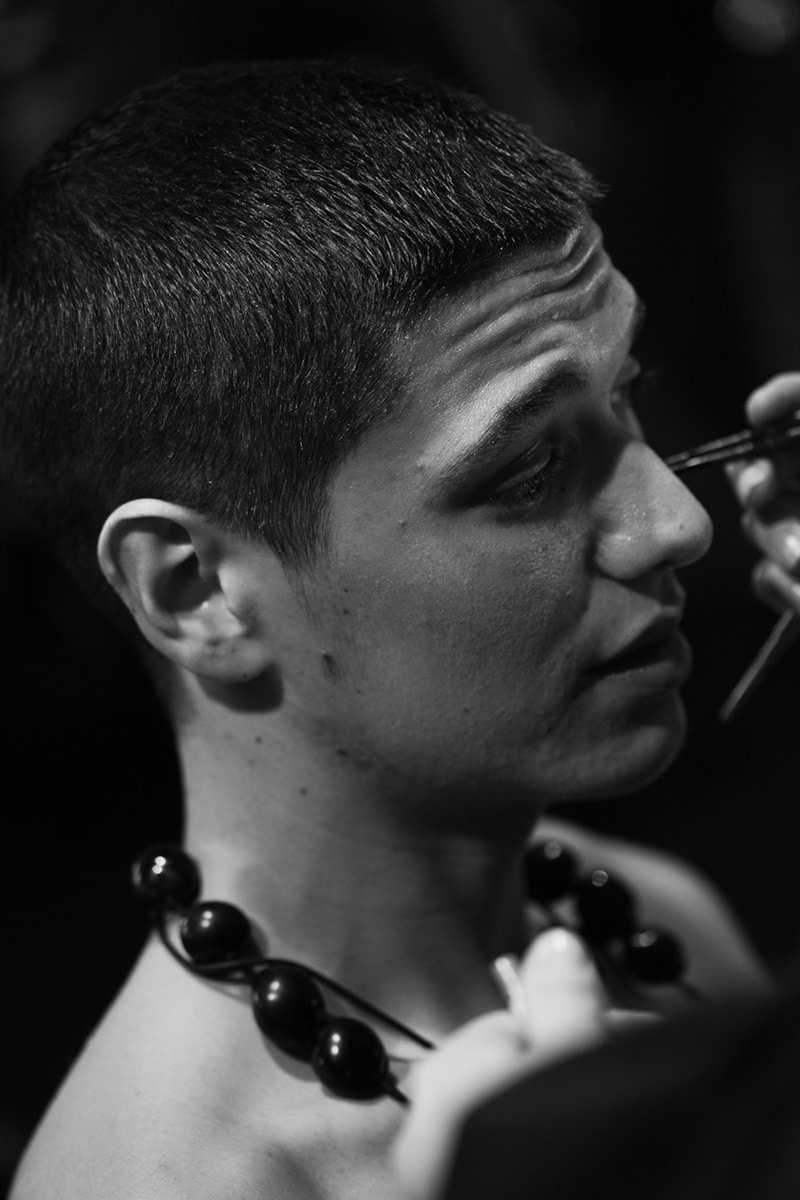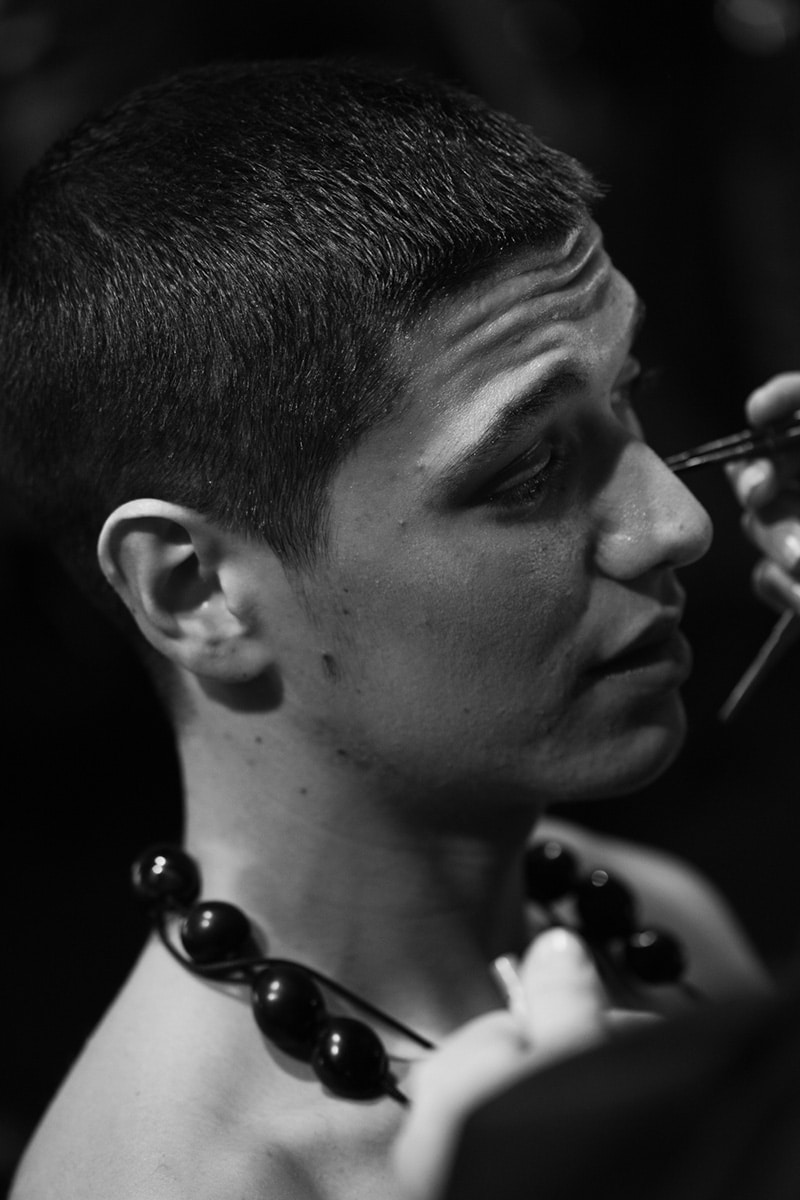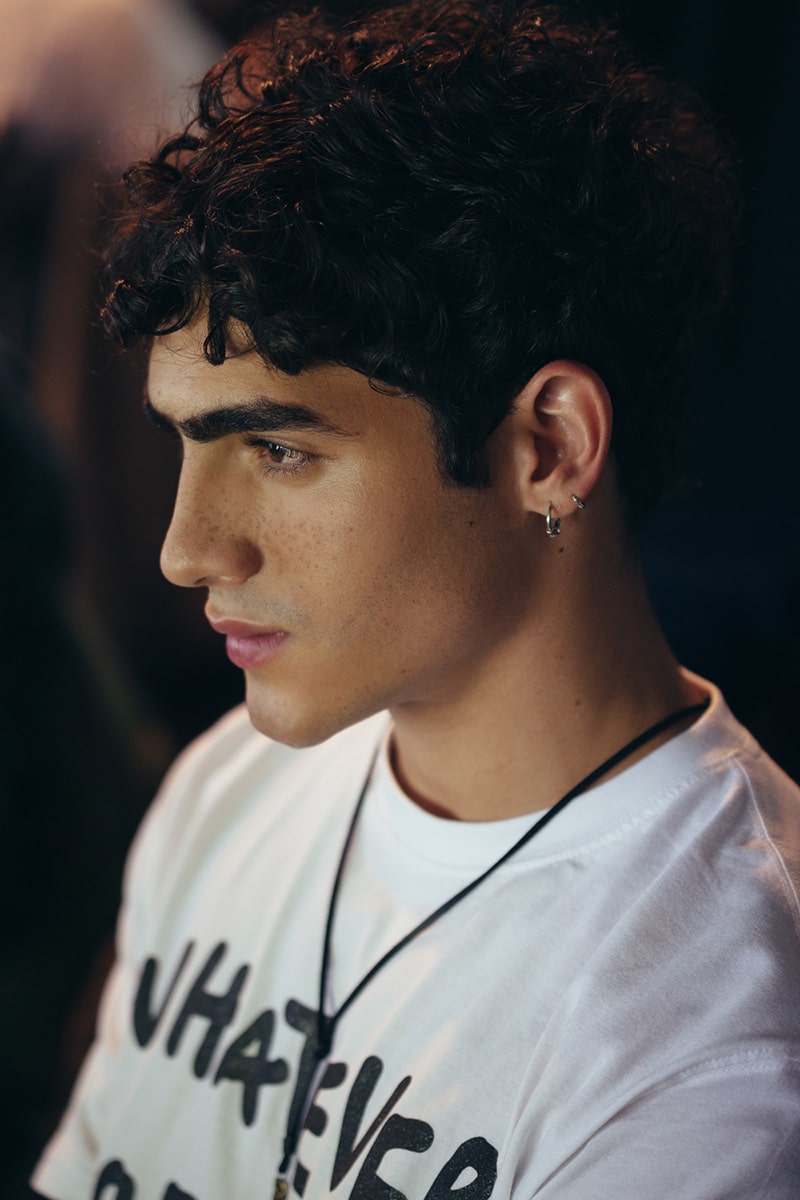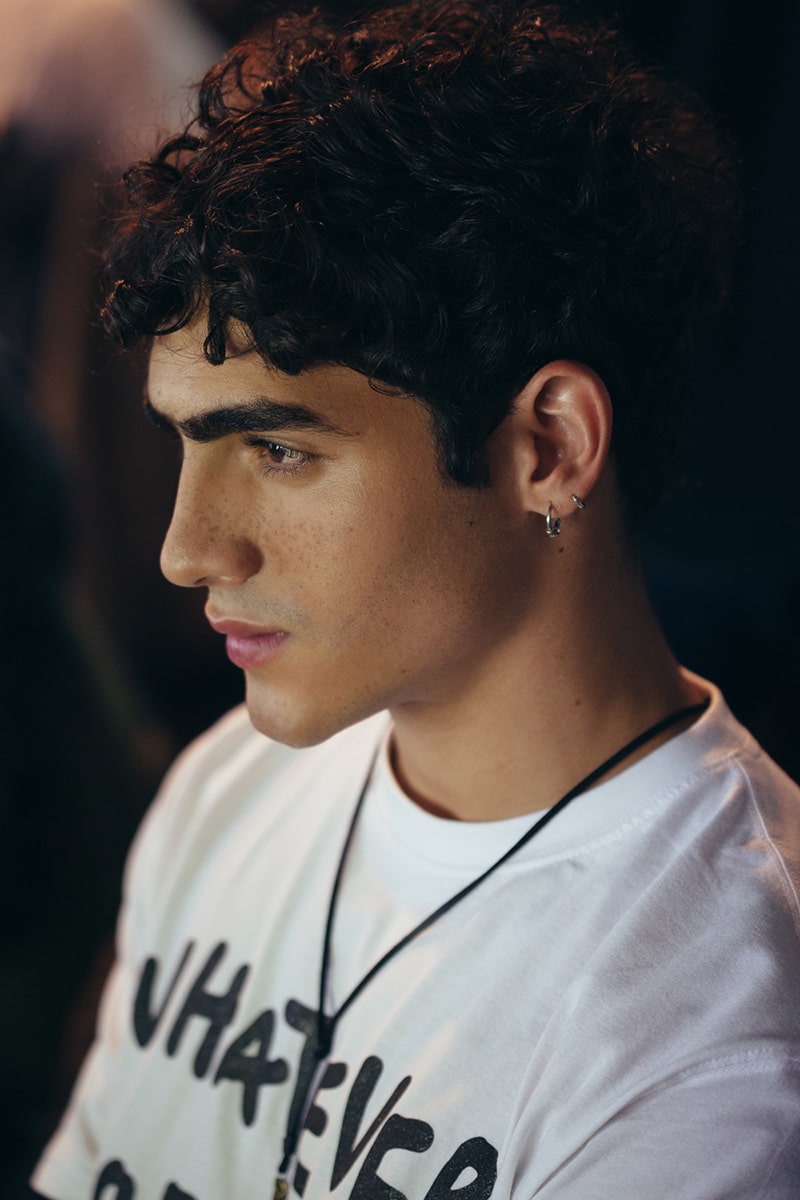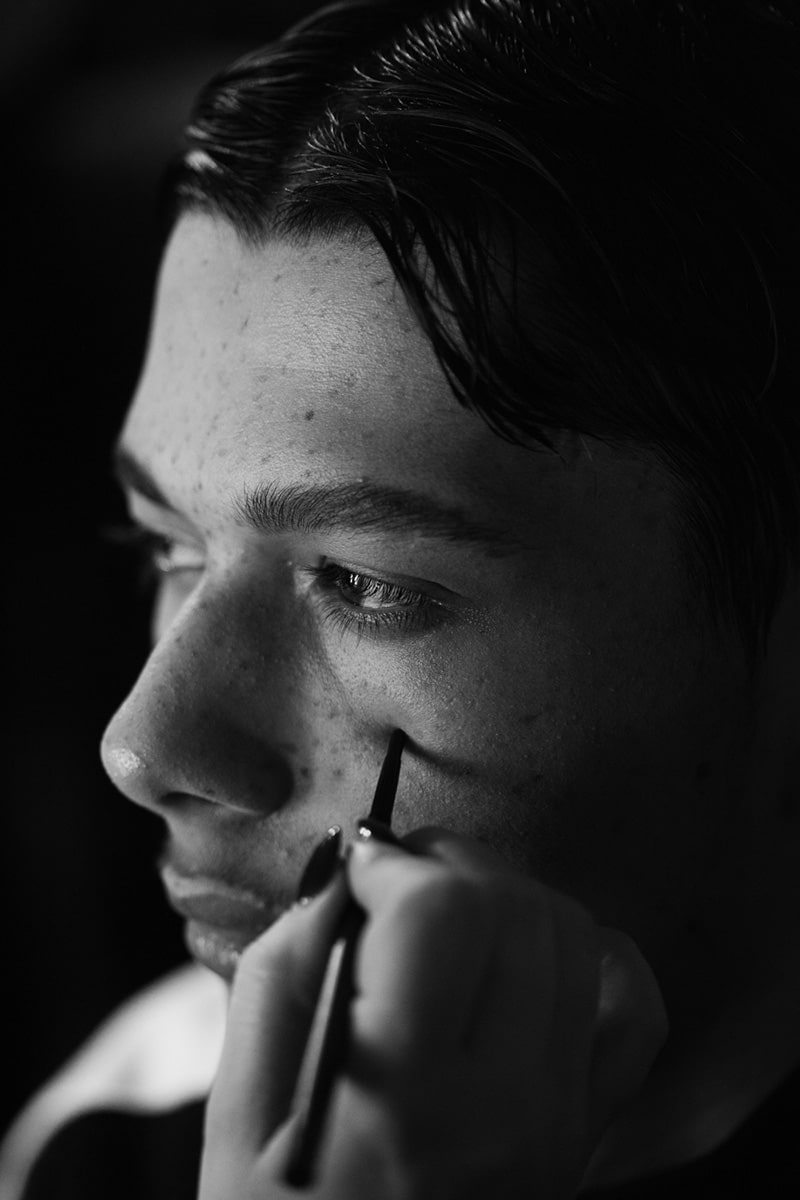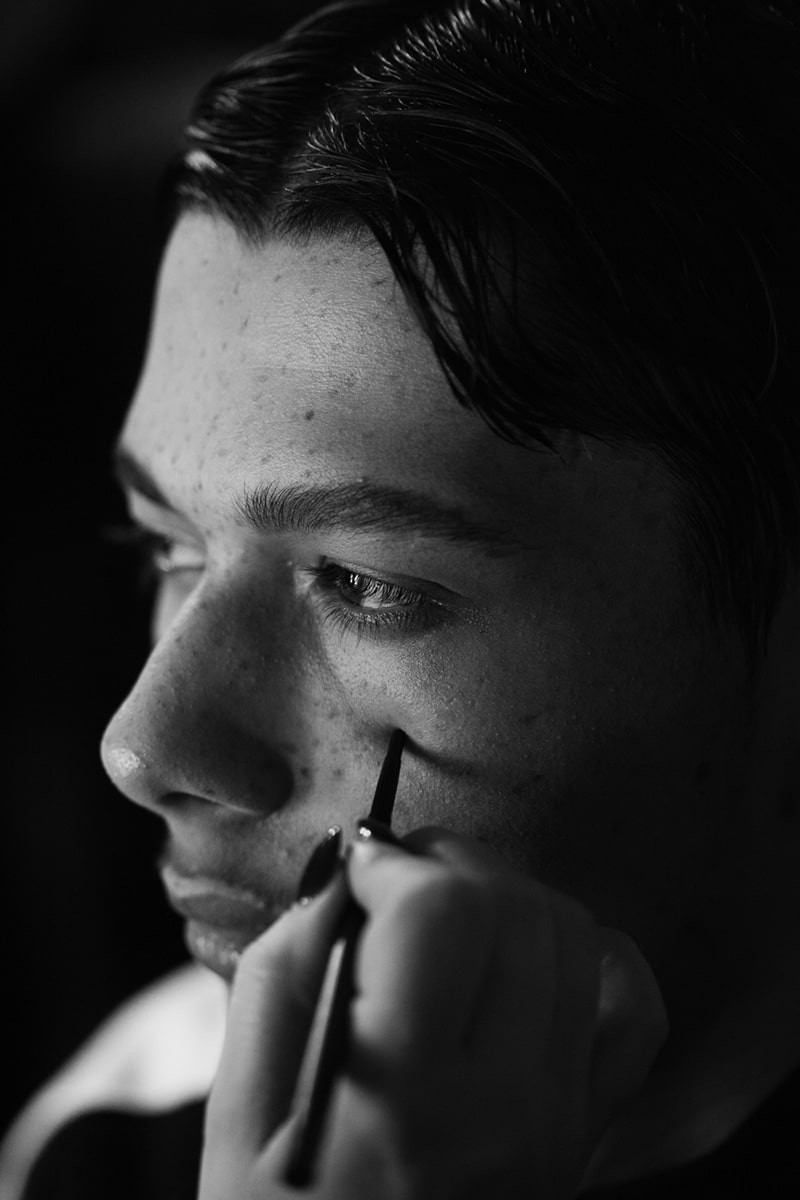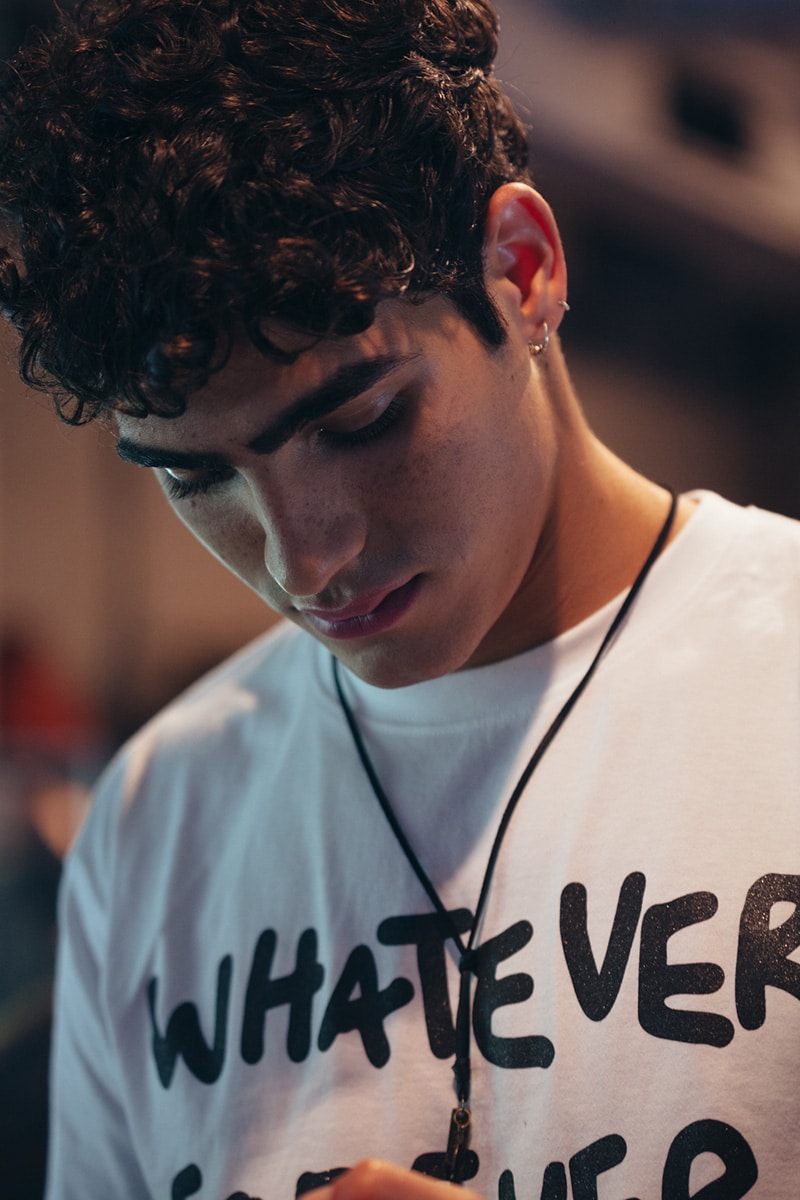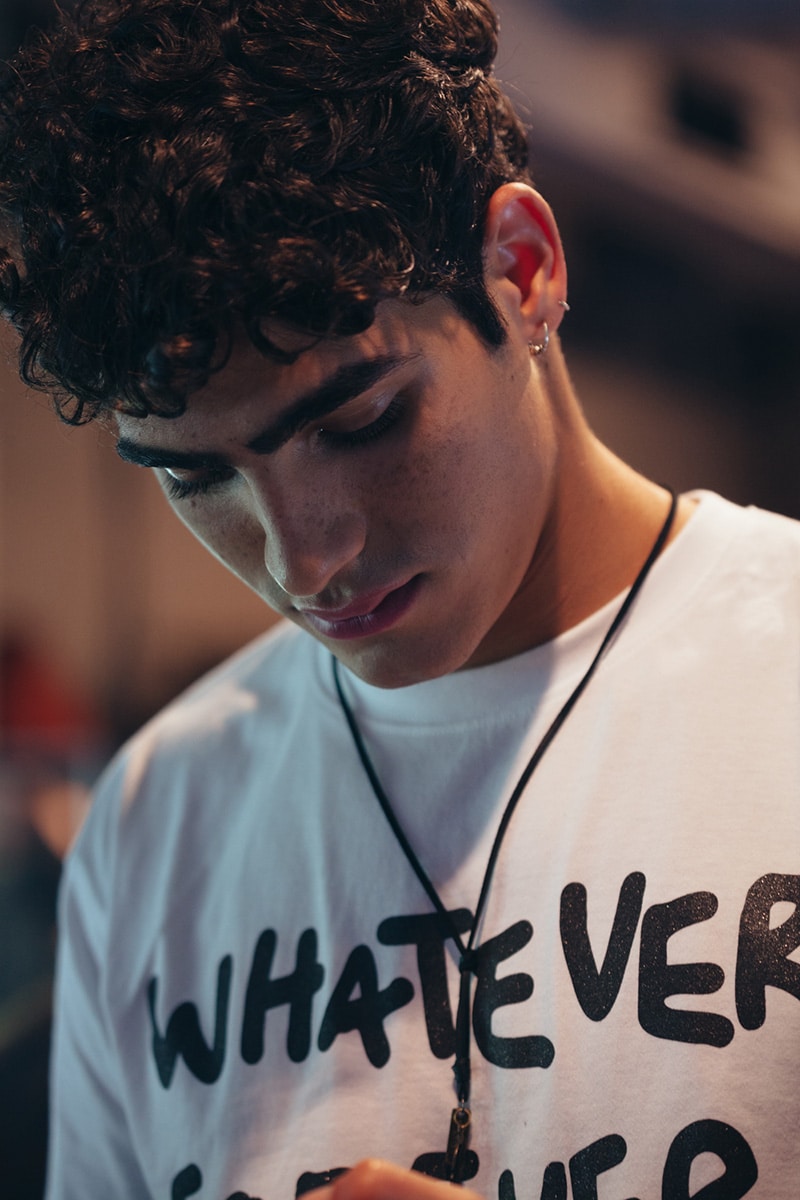 Bobby Abley's FW17 collection was a bright, refreshingly joyful start to the London shows, in light of post-Brexit, and post-Trump. The collection was a charismatic, thought-provoking homage to the Mighty Morphin Power Rangers; Abley had referenced throughout the collection.
The significance of using the Power Rangers, as a tool to communicate the vulnerability and joyful innocence so many are missing was shown throughout the garments. It left the audience wanting to tune once again into their younger self, and explore their own youth.
With a mix of iconic imagery and nostalgia, Abley had juxtaposed streetwear silhouettes with martial arts, in reference to the Power Rangers. Trailing straps tied around the wrist and waist, in fur, matched with Diamanté stone name engraved chokers and 'power up snapbacks' the garments defined the march towards less gender-specific clothing, combining masculine traits with a more feminine touch.
The bright palette of blue, pink, red and yellow dominated the collection paying tribute towards the signature colors of the Power Rangers, while juxtaposed by neutral tan tones. The Rangers' dinosaur alter egos influence stencil-like prints set against a "BA" monogram. The collection debuted tricot track suiting and the reinforcement of knitwear and denim parallel to color blocked mohair.
Stylist Steve Morriss also conveyed a sense of 'London culture' through the female's garments, which encompassed scrunchies and hooped earrings.
Bobby Abley, once again managed to transform a dreary, monotone day into an animated, joyful and most of all powerful one, much like the collections muse, the Rangers.
Photos by Eva K Salvi in exclusive for Fucking Young!