"I'll stop wearing black when they make a darker color." – Wednesday Addams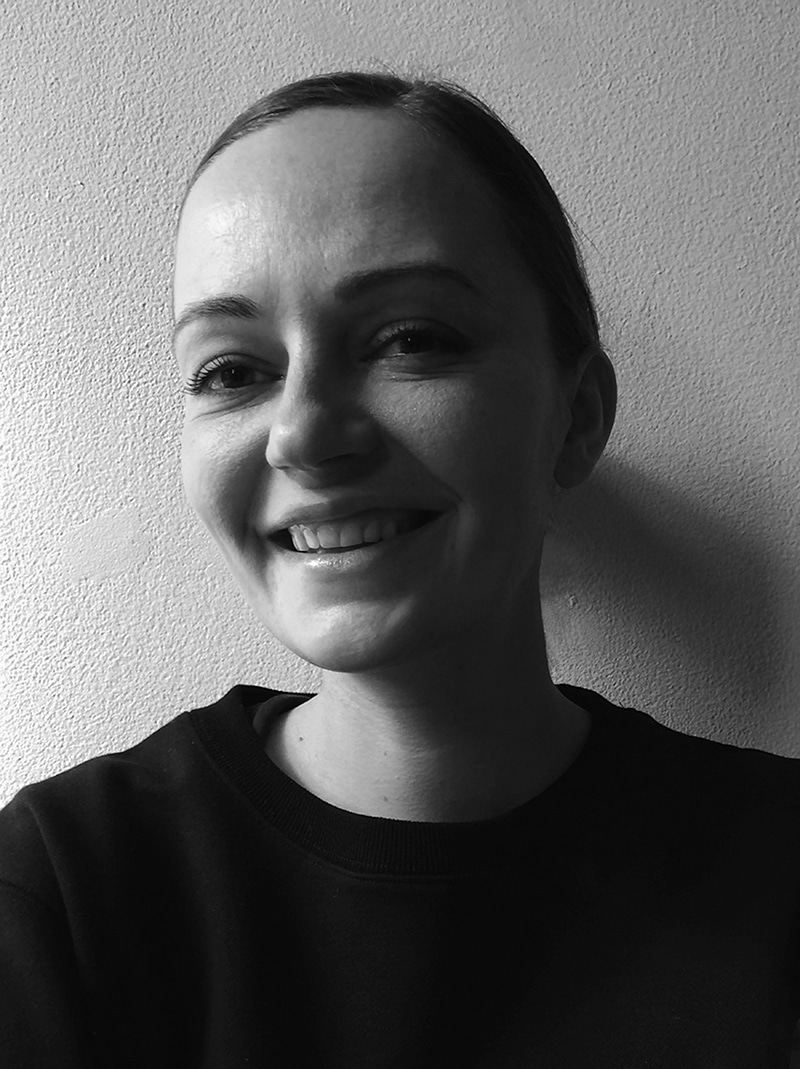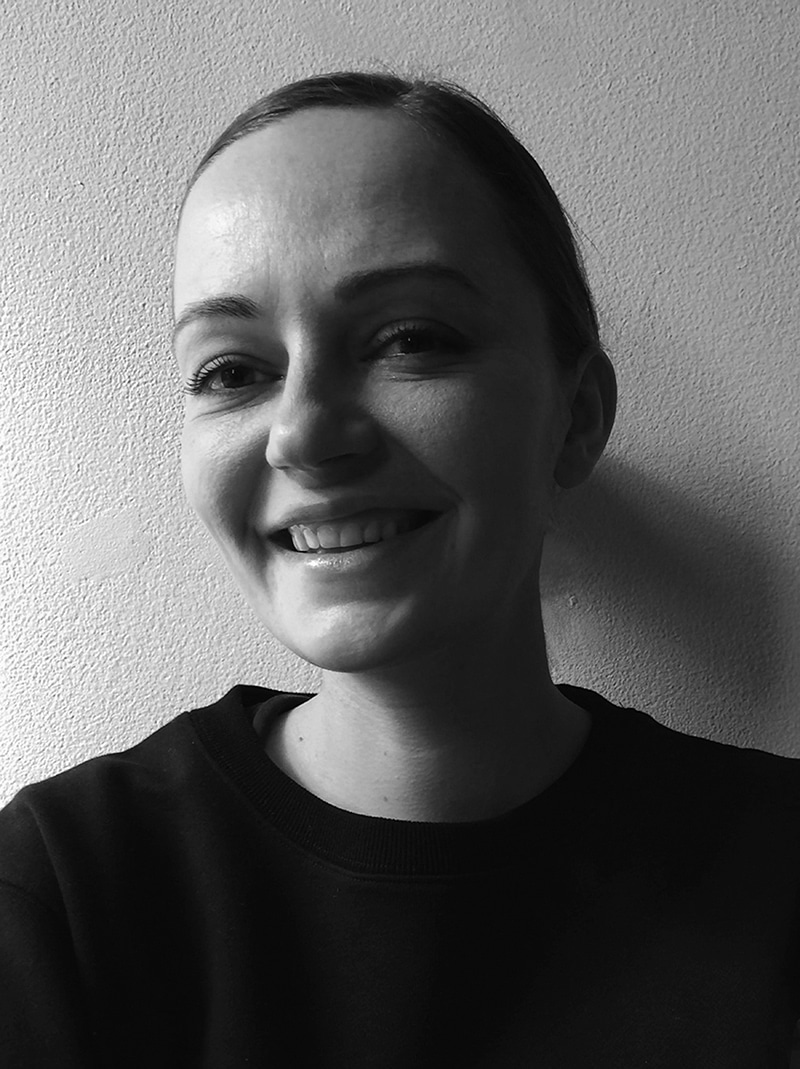 Black, color/not-color, is the color. Fashion, on and off, celebrates its substance with shrewd pragmatism or triumphant provocation.
Even One Wolf does it, deifying it in fluid, urban, minimal garments. The alternative nuances palette is always basic, natural: a contrast/not-contrast.
Initially launched in 2012 as denimwear, today One Wolf is a well-rounded brand based in Riga, Latvia. Its philosophy is to inspire people to become more courageous, to be free, and to express their creativity. It's a unisex brand, what mixes functionality, wit, intelligence, and asceticism.
We met the designer Agnese Narnicka some weeks ago and that's what she told us.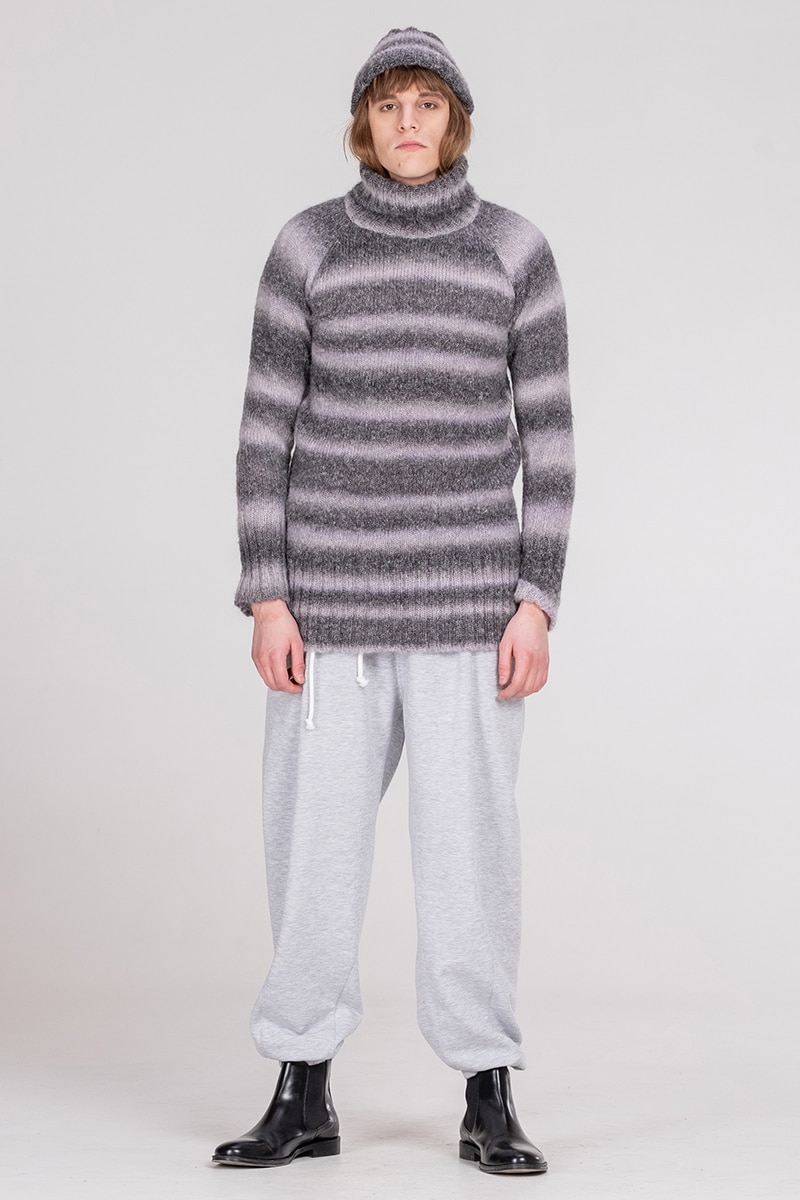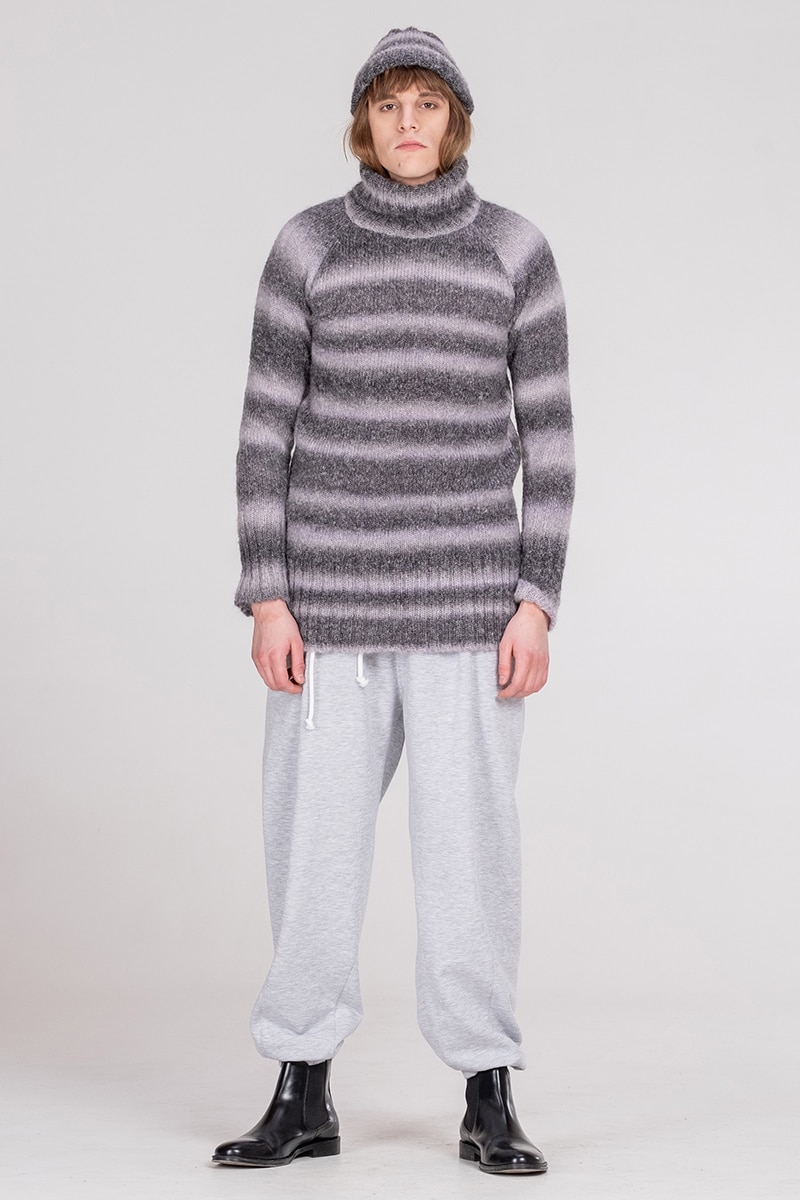 Hello Agnese! When and how did your interest in fashion start?
 I decided to become a fashion designer when I was 16 years. In fact, I had a second option-architect. I graduated from the Latvian Art Academy in 2009 and got a master degree in fashion design. Currently, I'm also working as a lecturer at the Art Academy of Latvia, Department of Fashion design.
Since 2009 I have focused mainly on developing my own label that aims at arriving at a solution in between the tendencies set by the fashion industry and creating a design which lives for several seasons.
The design of unisex clothing, the creation of it, came to me naturally as I was designing jeans. It initially was not a conscious plan to create specifically unisex oriented collections. The name of the One Wolf brand came later when the stylistic and philosophical identity of the brand had already crystallized. The first models of jeans sparked interest in both genders. My further task as a designer was to adapt the patterns to provide the utmost comfort for the individual body characteristics of both genders. This path seemed more natural to me than to create models for each gender separately. I think that denim itself is a very universal and democratic material. It is worn by all levels of society. Moreover, as an item of clothing, jeans are all around us in the streets, and the tendencies of fashion fads are incapable of overcoming them. To me, this seems to be binding, not only in a practical sense but also purely symbolically. I perceive them to be one of the components of the uniform for human life and do not separate it into male and female categories. I try to create something that is needed by the world, by people. It is an opportunity to continue work on tried and tested human values, through the prism of my own aesthetic as a designer.
For me, it is important that the fashion industry does not become boring and is not filled with the usual beauty benchmark. In fashion, I was fascinated by the wide self-expression that can also be practical. I am fascinated by both construction and design of clothing, as well as the feeling of the part that speaks more about the image, inspiration, and storytelling in general.
What is One Wolf?
 One Wolf clothing is for both genders. The person is the most important to us, an individual who appreciates both originality and functionality. We believe that clothing cannot remove femininity or masculinity. It is important for us not to dictate to the buyer what he should choose according to his gender – we leave the choice in the buyer's hands, trusting his taste and intelligence. This message is also woven into the name of the brand.
One Wolf was founded in 2012. We started with a small workshop, a very small denimwear collection. We presented ourselves directly as a unisex denim brand. Jeans also today are our main cornerstone in any collection. It is essential for us to create each collection also as a message for the audience, each based on a story.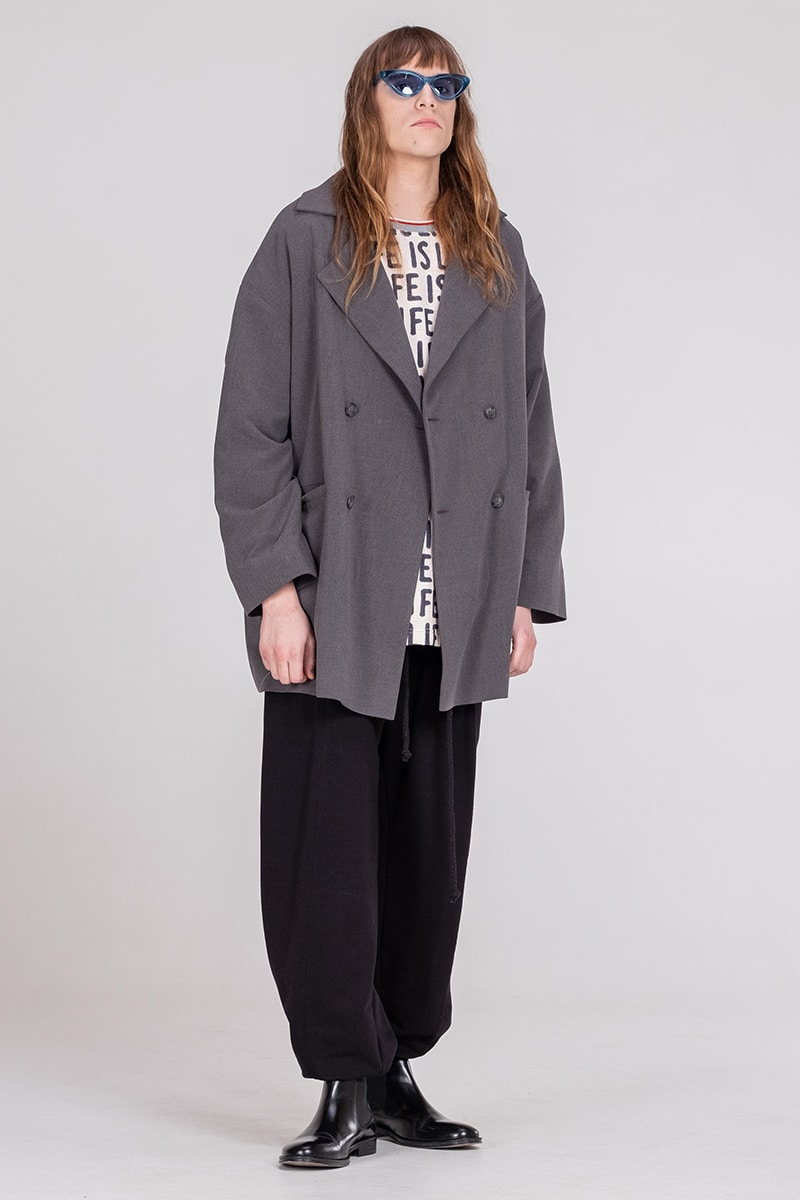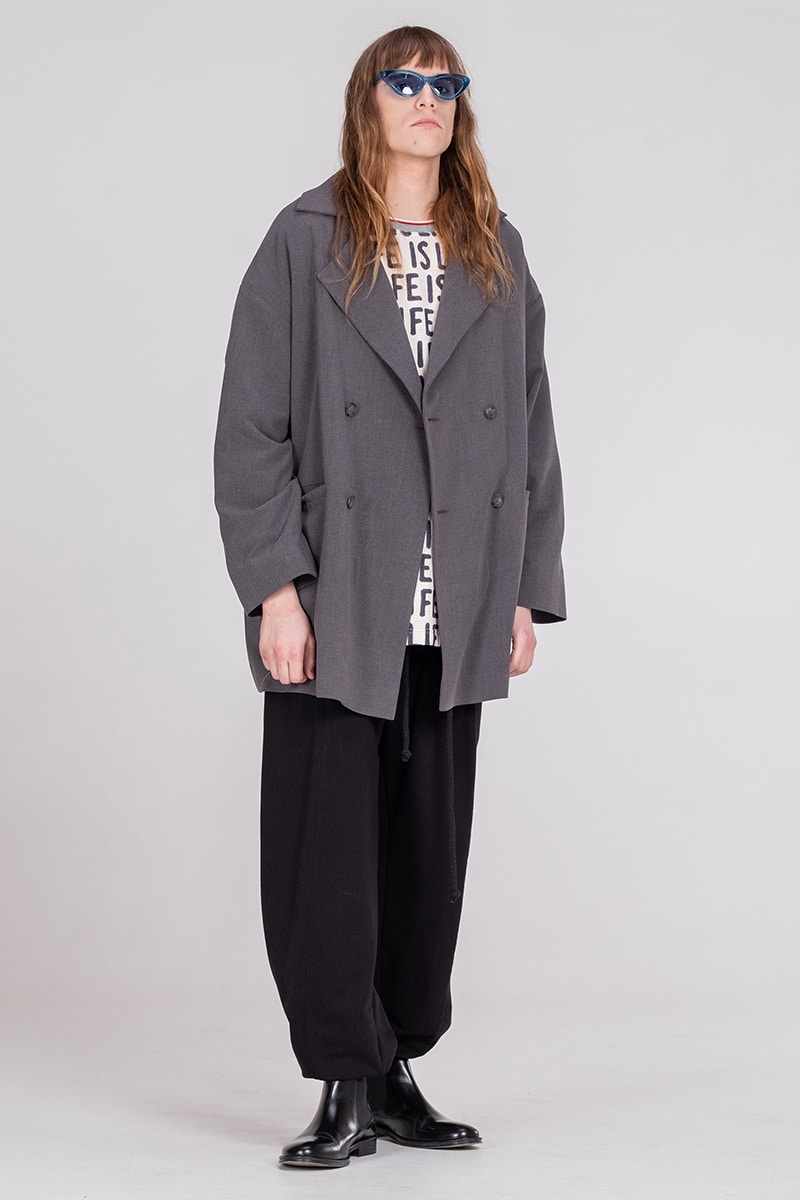 Why did you choose this name?
The word "uni" means "one". The One Wolf individual is independent in his conviction and choices, not following mass culture and stereotypes. In a sense, this is a sign of courage and individuality. And the wolf as a symbol expresses this conviction.
Founded In 2012, One Wolf is a Latvian label founded in Riga. The philosophy of the brand is to inspire people to become more courageous, be free, and express their creativity. How do you define your style? Who is your top customer?
Definitely, first of all, it is freedom – and not only in the sense of attitude and choice, but also purely physically. It is hidden in the attitude towards the freedom and love of your own body. The discussion is also about the comfort and quality of life in general. I would say it is also the feeling of self-sufficiency.
Unfortunately, the majority of society views these ascetics and "urban city monks" more as outsiders and weirdoes. It is essential for us not to be afraid to be strange and weird, at the same time simple and understandable, allowing people to express their creativity, inspire them to become brave and not be afraid of their individuality and peculiarities. And One Wolf outfit is also practical. From both perspectives – the choice of materials and from design, cut and details combination.
One Wolf is definitely about simplicity, kindness, and humanity.
Our most typical customers are specifically couples who shop together. They are mostly young at heart, often professionals of creative industries. The age group is very broad, our customers include 20-year-old and 60-year-old. The most typical age group is 25-40, young, passionate, and interesting people. Mostly they are attracted to the clothing's functionality and comfort, as well as to originality that is unforced and not overbearing. In our opinion, they are also looking to belong to a group of a specific type of people – to appear casual, elegant, original, and at the same time noticeable, standing apart from the overall mass of people.
Our primary goal is that our clients feel comfortable, and the clothes allow them to enjoy life, inspire rather than curb or dominate.
If I tell you "unisex", what do you reply?
In my opinion, unisex is first of all an opportunity for freedom of choice – to create a wardrobe that is appropriate for your lifestyle and taste. It does not dictate, but rather it provokes the wearer's creativity and individuality while creating a wardrobe. Also, unisex expresses free thinking and spirituality, which the world is currently very thirsty for. Unisex clothing never accentuates feminine or masculine forms in its silhouettes – its main task is to accentuate the individual. Historically, the fight for women's rights during the 20th century has also provoked the direction towards unisex, a demonstration of equality. The same also applies to minorities and racism. Unisex style and fashion are like a cultural mirror, showing what is currently happening in society, what's in the air. Globally, the world is moving towards equality and human sincerity, not differentiating society into genders, orientations, or races. This is a global trend.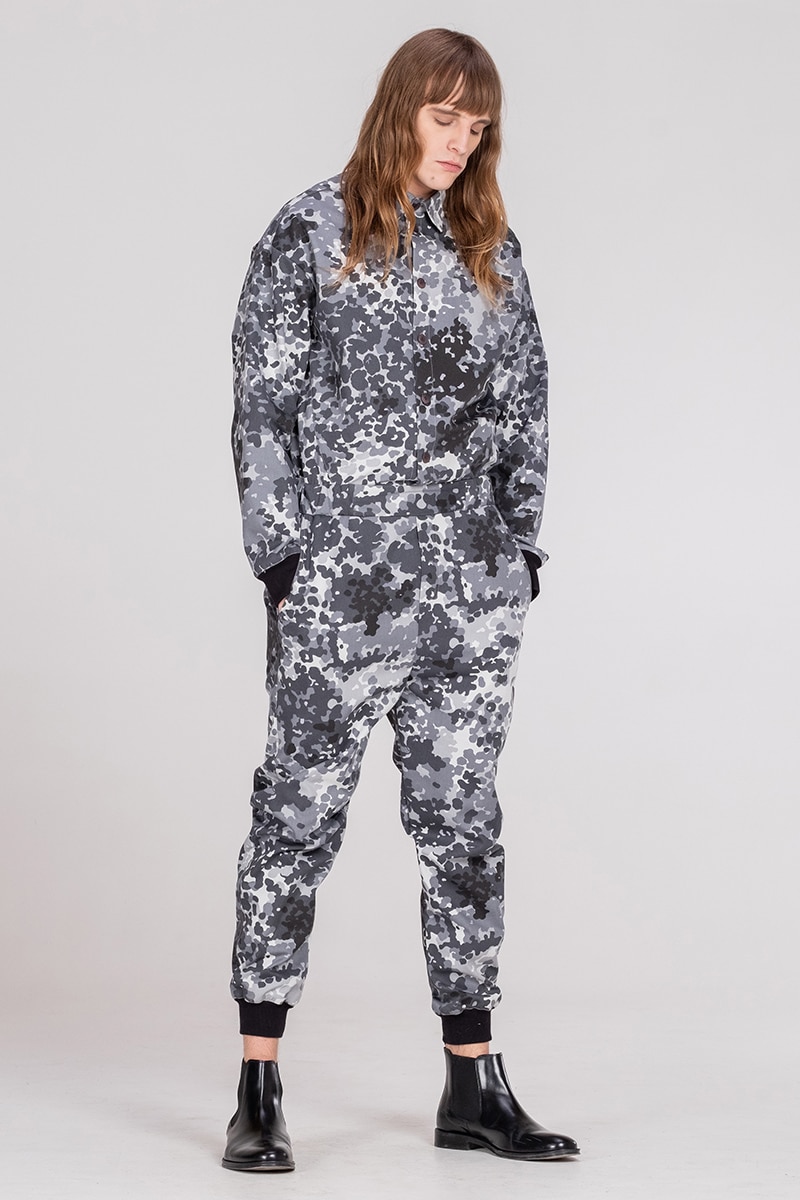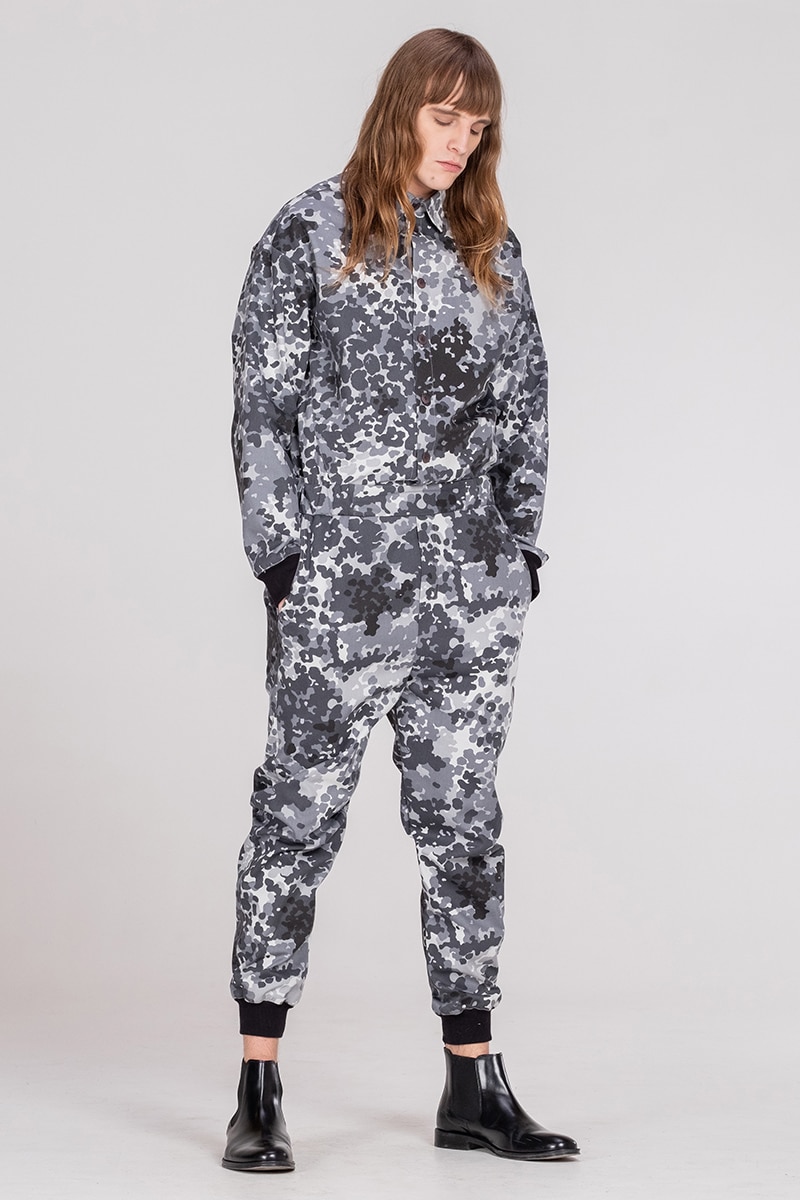 In your description, I read that you pay good attention to sustainability. Could you explain how you favor this kind of process?
In 2015, One Wolf created its own specialized denim workshop "One Wolf shop and studio" that helps to ensure perfect quality, transparency of the work process, flexibility in the quantities of production and schedule, and ensures that there is no overstock of production. "One Wolf shop and studio" is open daily to customers where they can order the models of the collection in the required size and inquiry about design and production process. Part of the collection production process is outsourced in factories based in Riga – Latvia's capital, as well as in small workshops and by individual masters, with whom close, long-term cooperation has been established. The fabrics of collections are particularly confined to each collection, always placing quality, innovation, and sustainability as an important criterion, and selecting recycled fabrics. Paramount importance is for the timelessness of design, being as a spotlight over several seasons and long-lasting quality of a garment.
The inspiration for the SS2019 Collection "Mushroomer" is the story of the forest and wild mushroom gathering which is also one of the major phenomena of the cultural heritage in Latvia. Tell us something more about.
Mushroomers in Latvian have a special name – Sēņotāji. It is difficult to find such a precise description in English.
Latvia is one of the few countries where in the forest people can move around, collect berries and mushrooms, and even stoke the campfire and sleep. In Europe, Latvia is among the forest-rich countries and also one of the greenest countries overall.
Latvian passion for picking mushrooms is a phenomenon that could not be explained by Latvians themselves. If there is no rational explanation of picking mushrooms madness, then there should be a magical explanation. What is the reason which allows you to claim that gathering mushrooms is one of the elements of Latvian being? This explanation of mushrooming is placed in the same magic activity category, which belongs to the Fern flower search. Fairy tale of the Fern flower states that its finder is guaranteed with eternal love, so every year during Summer Solstice night young and other young people go into the woods to search for that flower. A similar Fairy tale is about mushrooms. This story states that somewhere in the Latvian forests there is a mushroom when it will be found and eaten by Latvian, he will become a smiling and sociable person, he will only want a cheerful laugh and rejoice.
The character of the collection reflects the unstoppable tradition and love for the forest, incorporating historical as well as the modern wardrobe dress principle.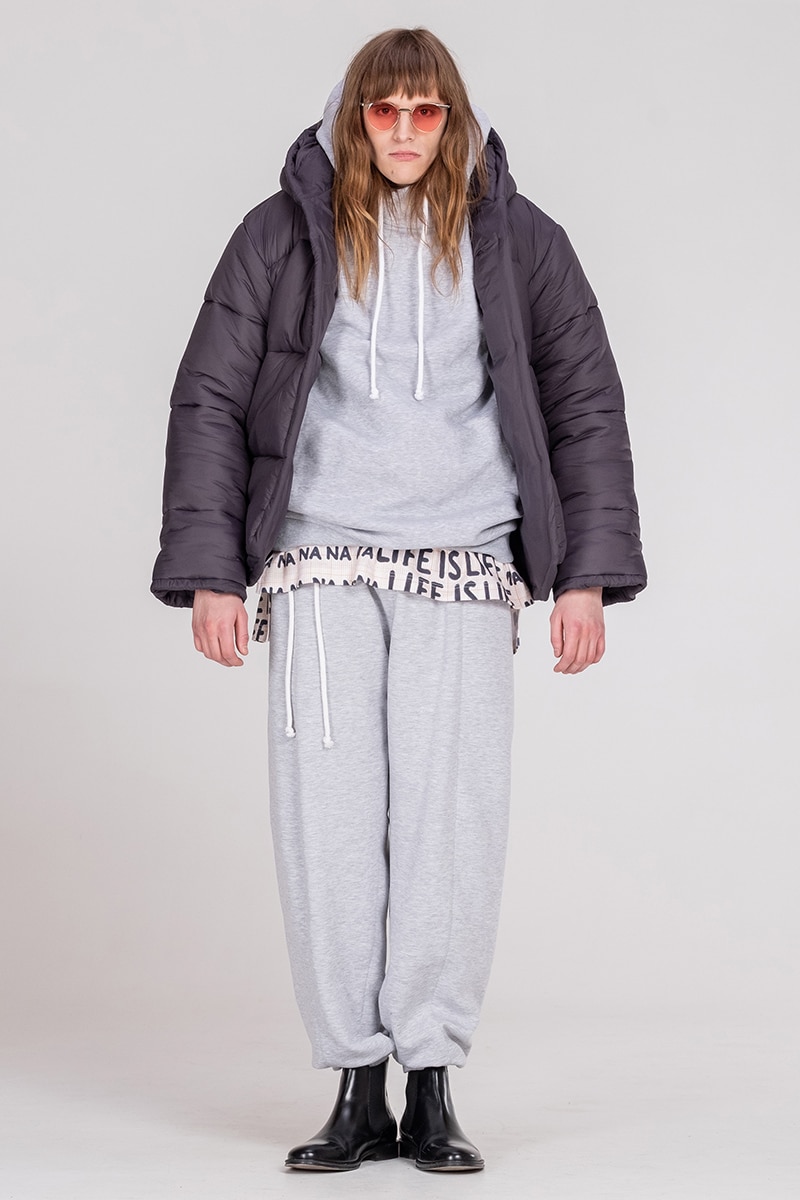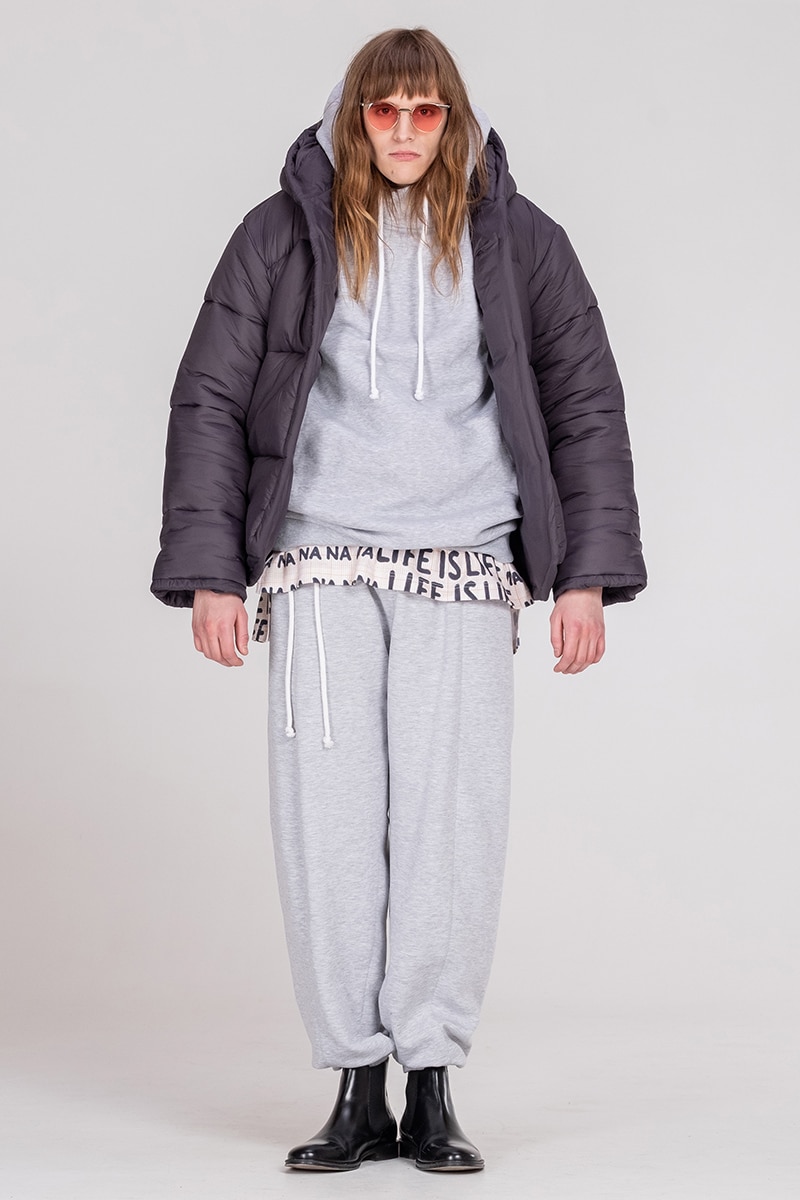 Its key piece?
Black recycled denim unisex jacket.
What is the future of fashion?
Everything happens naturally. I hope that fashion will remain fairer, more direct to the consumer. Clothing has become easy to access because of the big overproduction, cheap labor. It loses the value we could give it, for example, 30 years ago jeans had a different value, even a feeling. However, fashion is a global business, and one of the most damaging to global ecology. It is the production process, as well as the confidence of each brand, why clothing is created and produced.
As always, our last question… According to you, what is really FUCKING YOUNG!?
Always Young at heart!