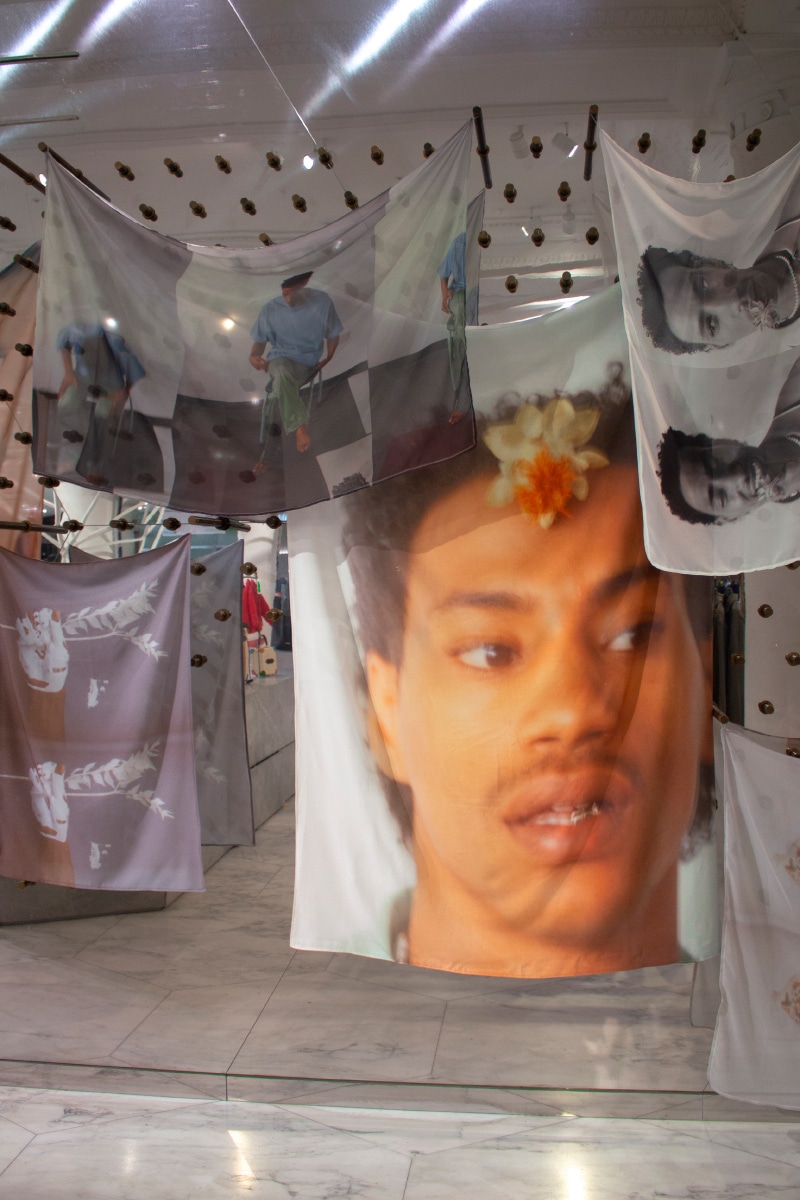 The menswear atrium of Selfridges now hosts a signature installation for Bianca Saunders and Farah. The distinctive installation space showcases the 'Uptown Top Ranking' collaboration between the contemporary designer and heritage brand. The installation pushes the designer's unique interpretation of masculinity, with the garments and space both providing emphasis to this narrative – including delicate printed fabrics featuring the collections campaign imagery shot by photographer Sam Rock. The full product selection includes notable archive Farah silhouettes; such as safari jackets, and warped knitwear, matched with Caribbean-inspired graphic t-shirts and the inclusion of the signature cotton polo, a timeless style born from the Caribbean Subculture.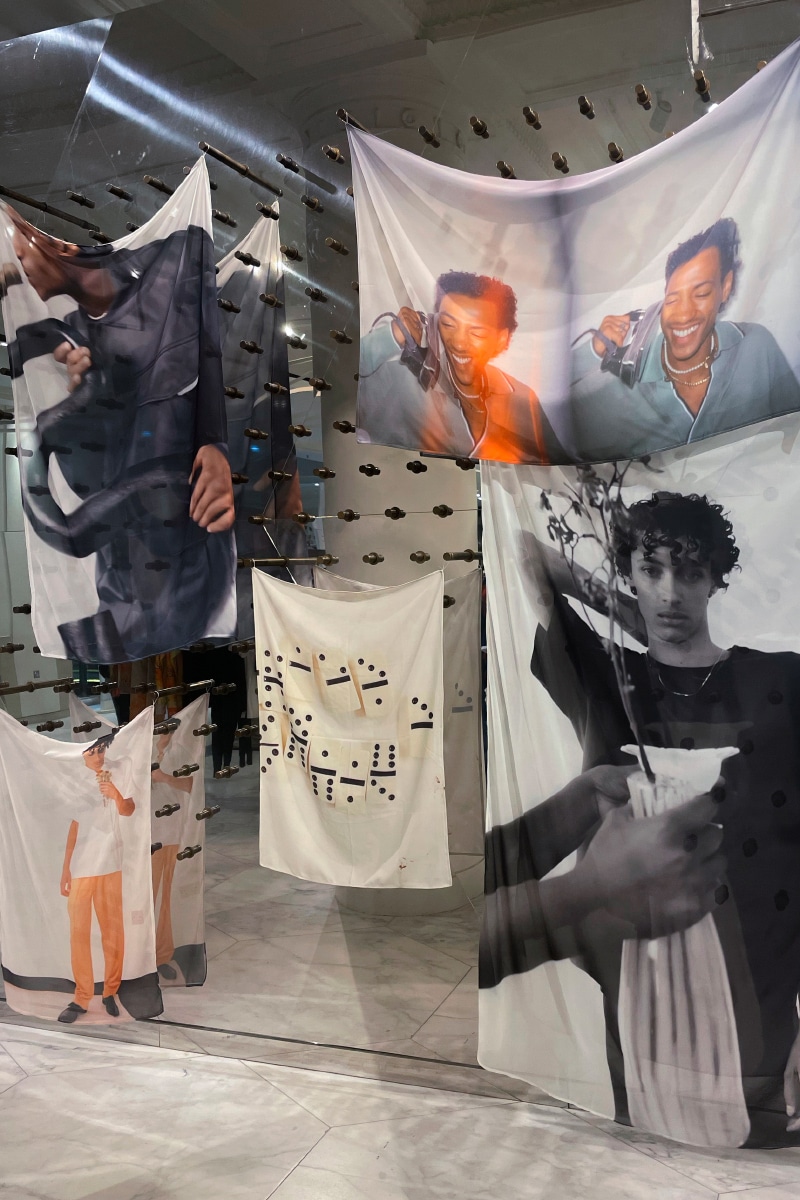 "We're so excited to launch Bianca Saunders SS22 collection at Selfridges as well as giving our customers an exclusive opportunity to see the Farah collaboration before anyone else. An inspiring collection, Bianca has taken her signature cuts and silhouettes and applied to Farah's rich archive. The tonal matching knitwear sets are definitely our favorite pieces and will really resonate with our customers." – Yasmin Mehmet, Men's Designer & Accessories Buyer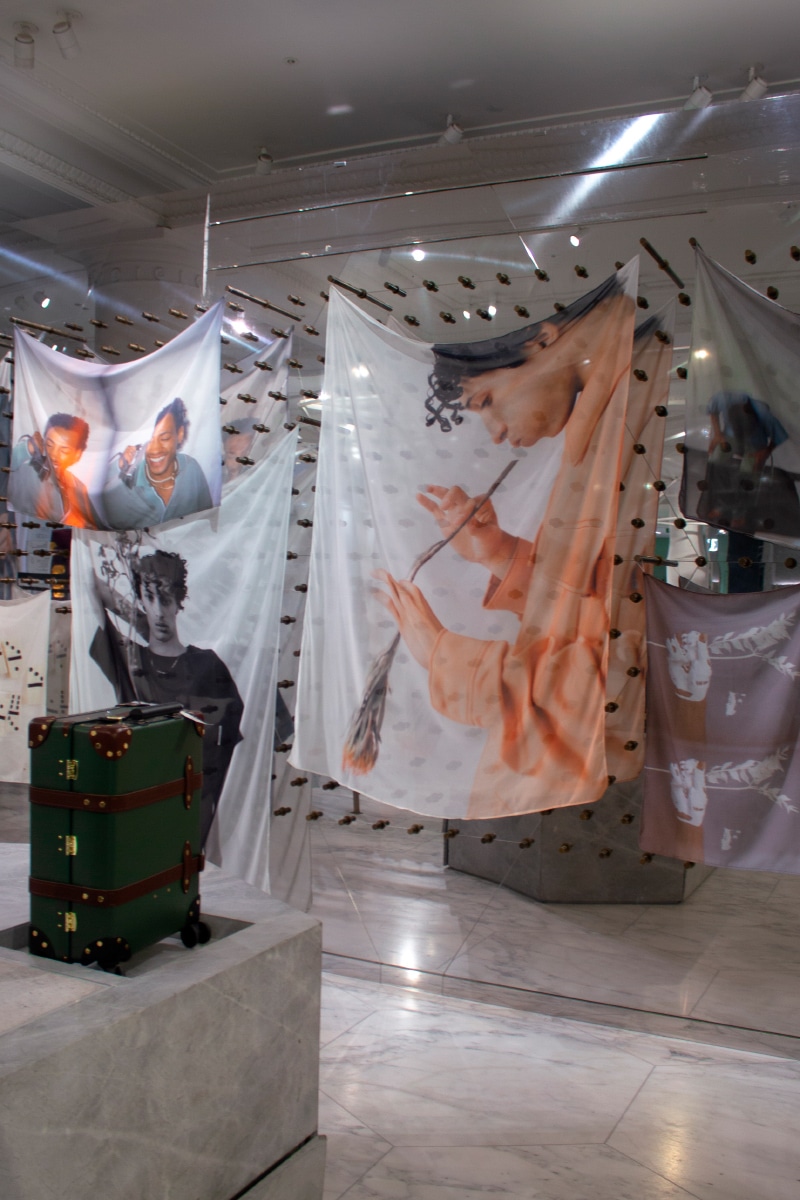 Bianca Saunders challenges gender-construction and seeks to explore her Black Caribbean roots by exploring garment transformations to reflect the wearer's subculture. Farah's continued support of emerging Young British Designers sees her signature menswear vision reimagining the brand's extensive archive into modern, contemporary designs. The result is a capsule collection that effortlessly explores Farah's historical 'FaraPress'.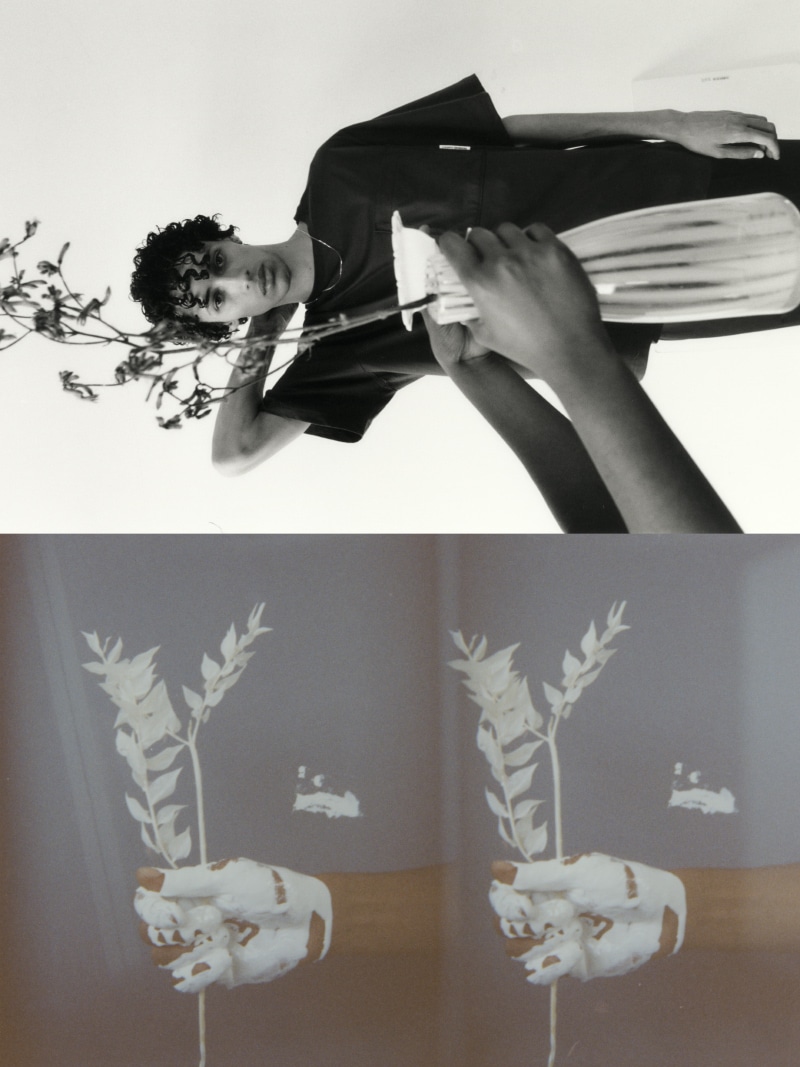 "Collaborating with Farah has allowed me to continue to explore what I love-the nuances of masculinity together with the influences of my Caribbean heritage. Going deep into the Farah archives and finding ways to push forward the signature cuts and silhouettes of the brand with my own transformative techniques, it has been a real honour." – Bianca Saunders – Designer & Creative Director
You can shop it HERE!