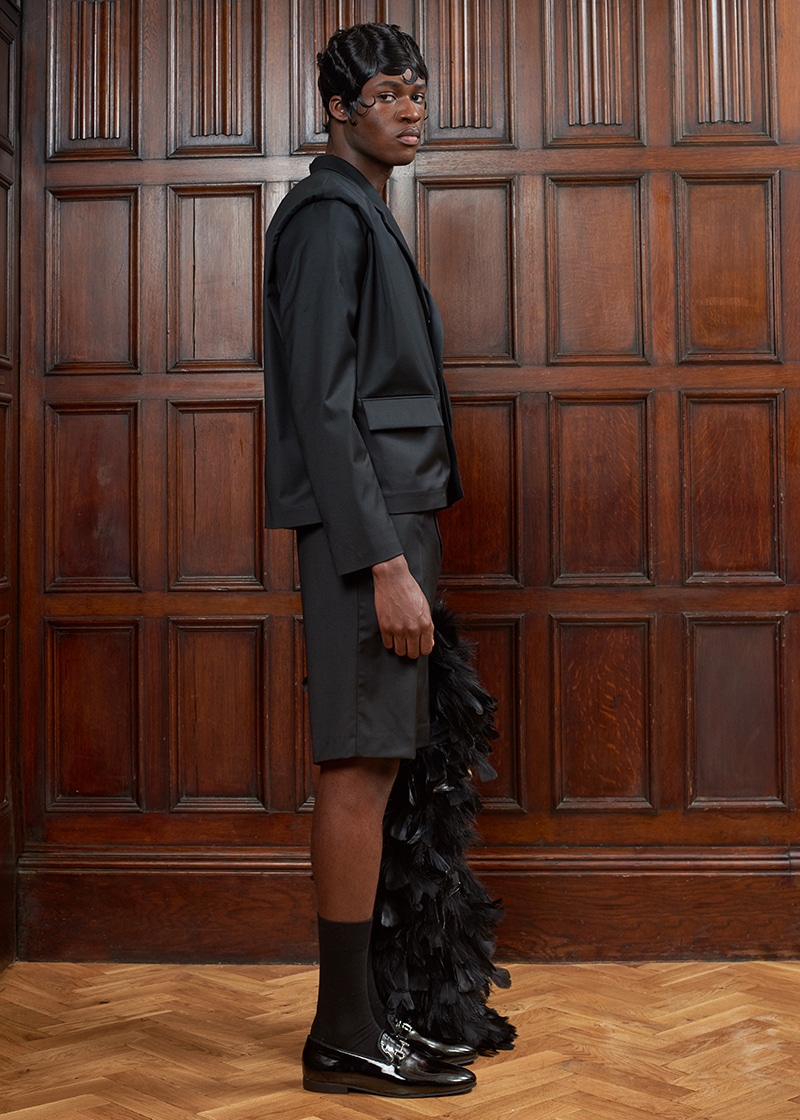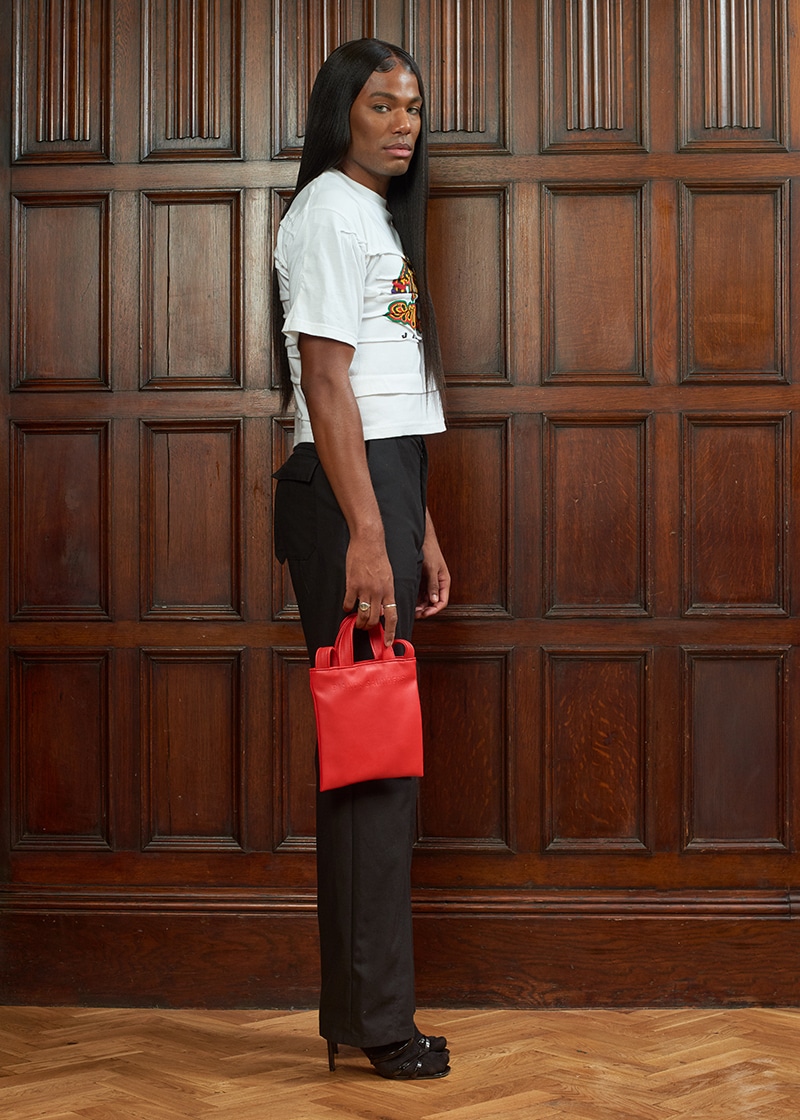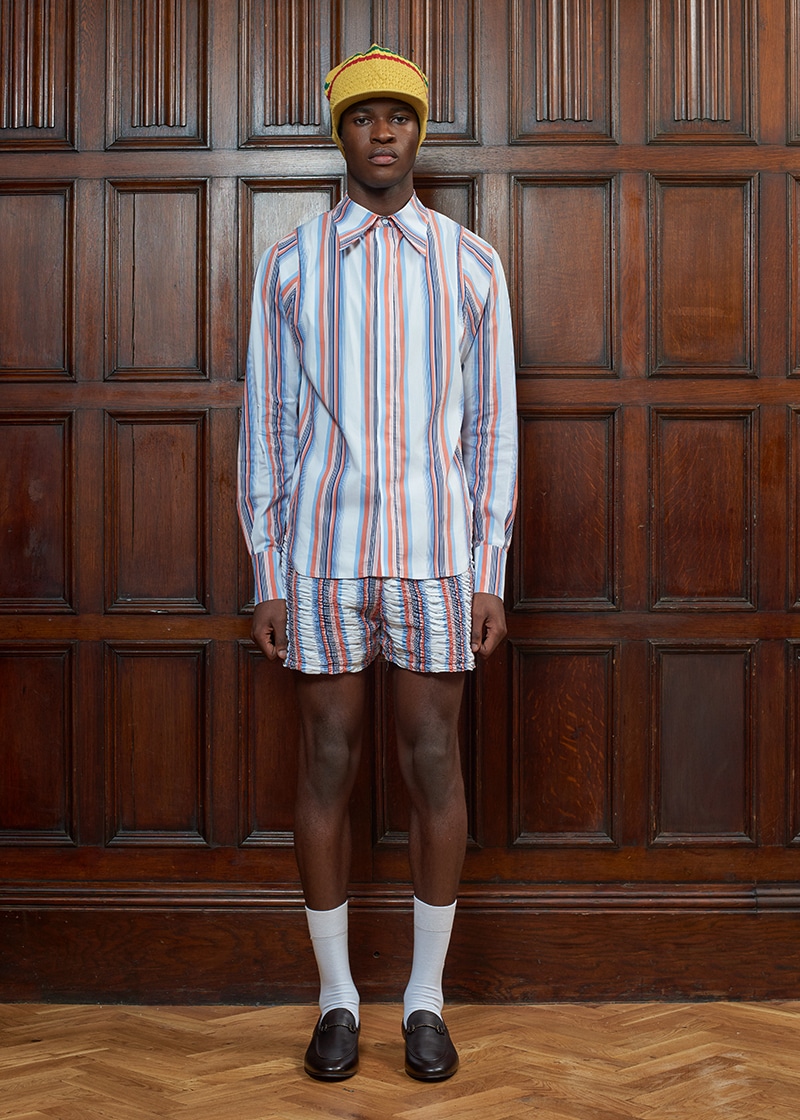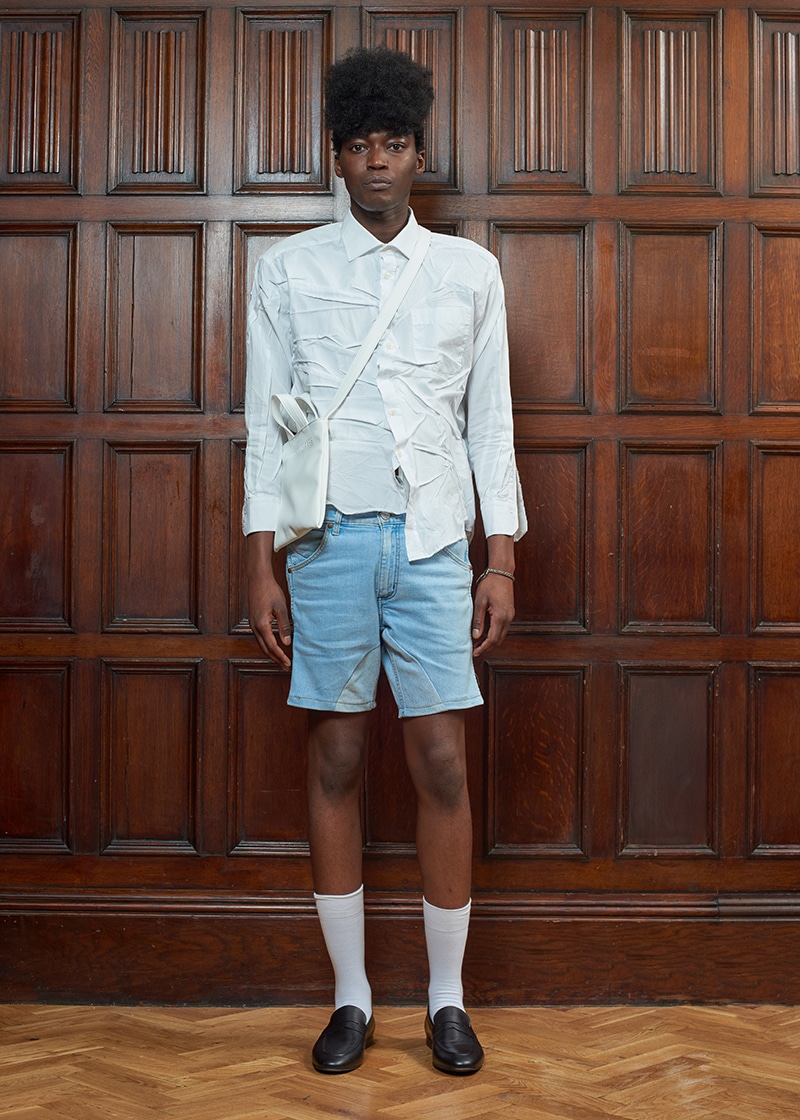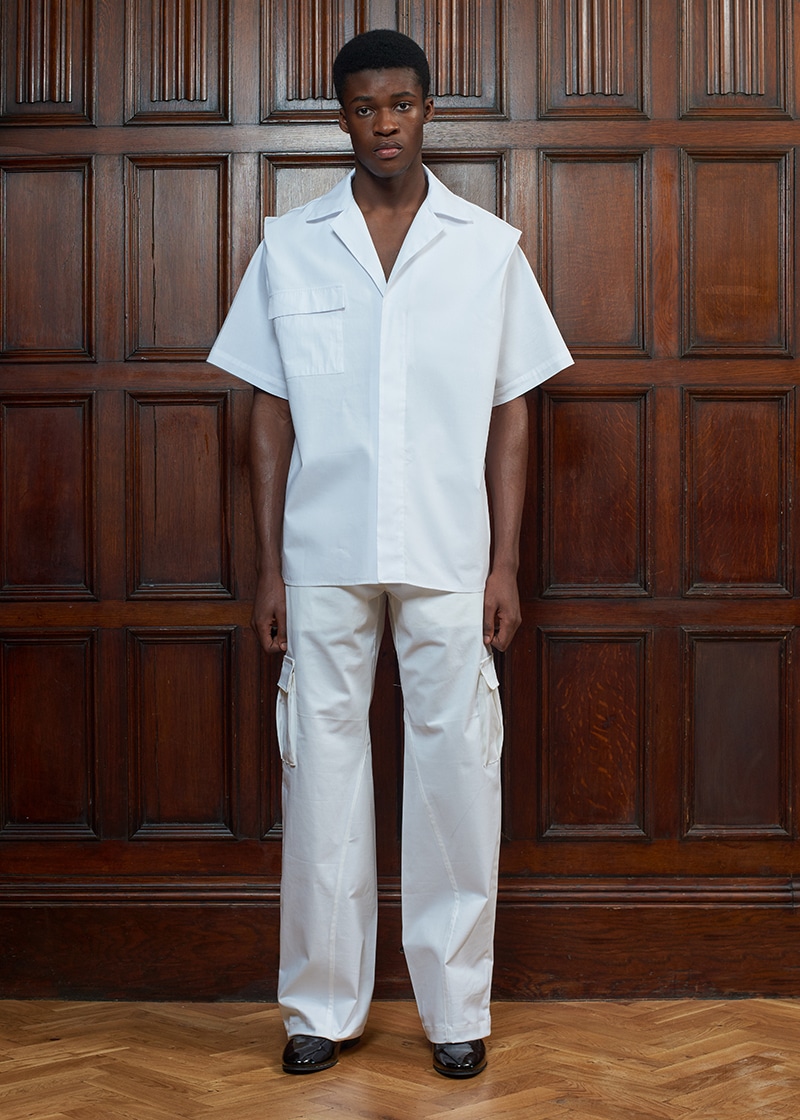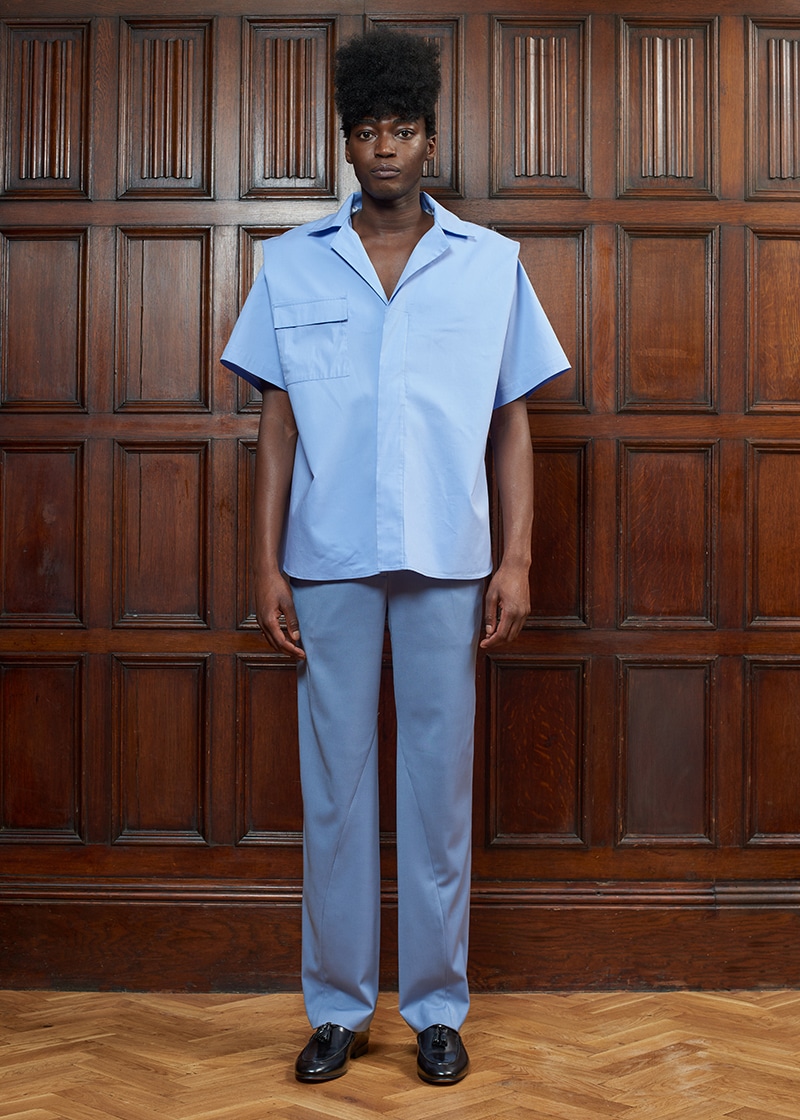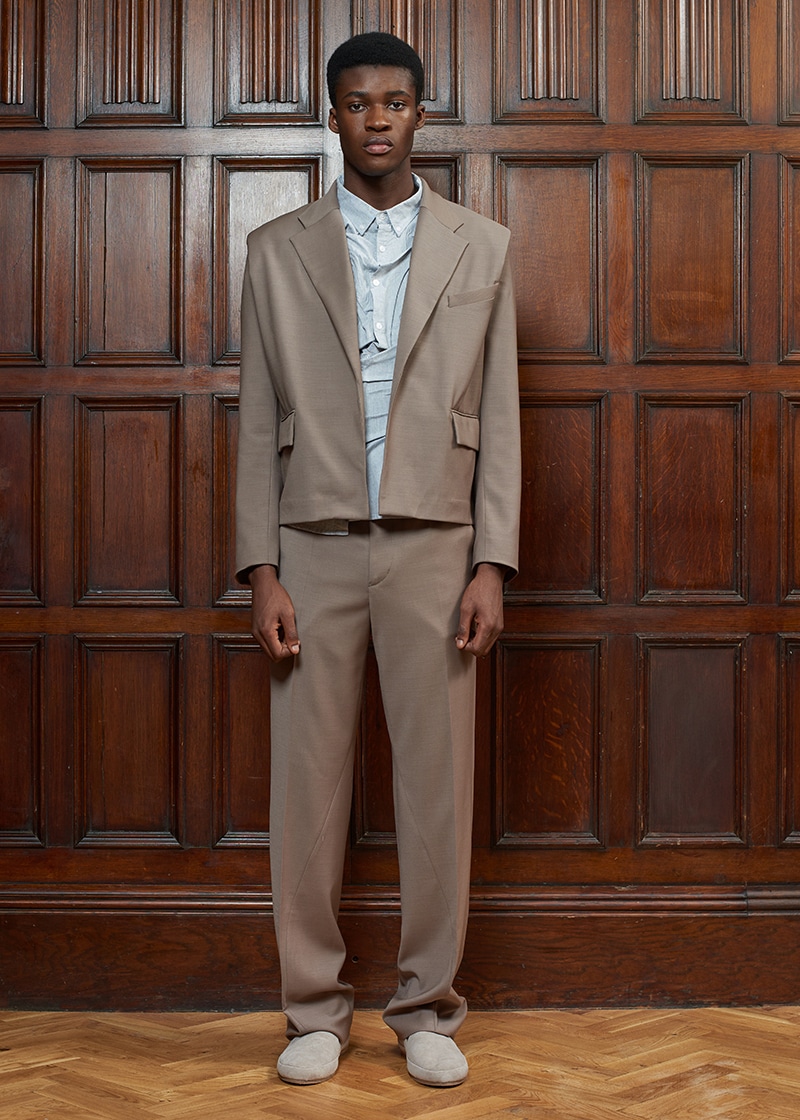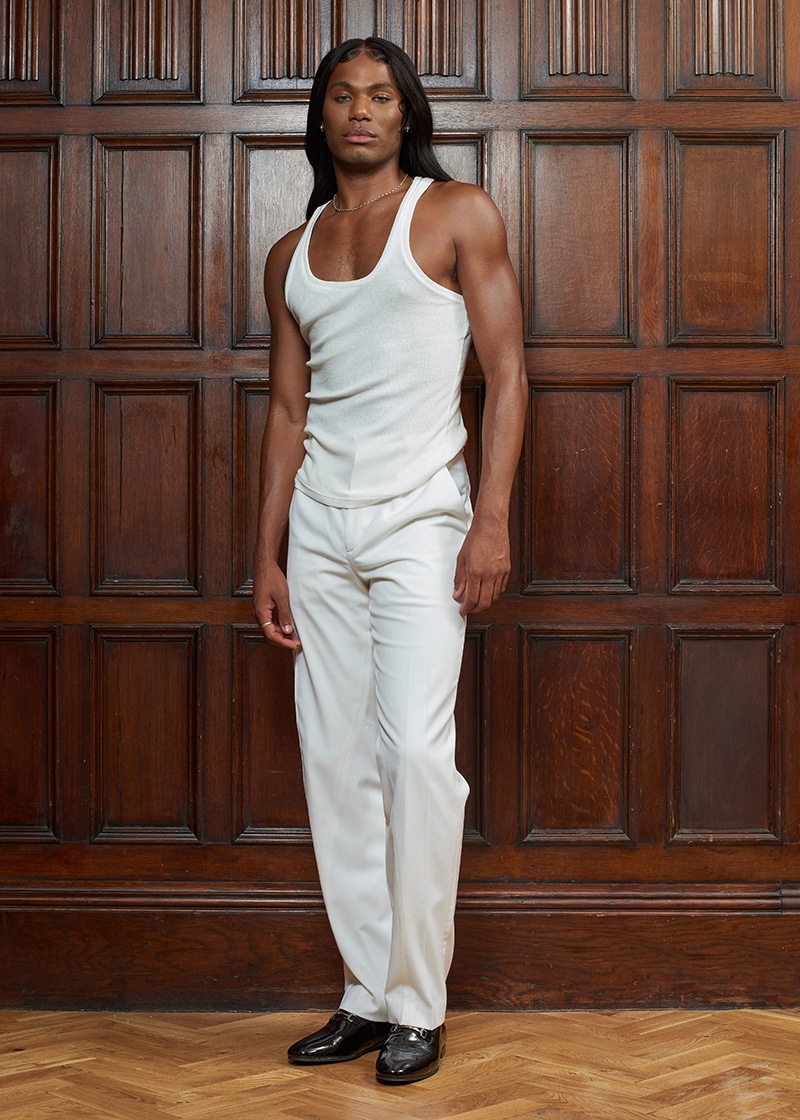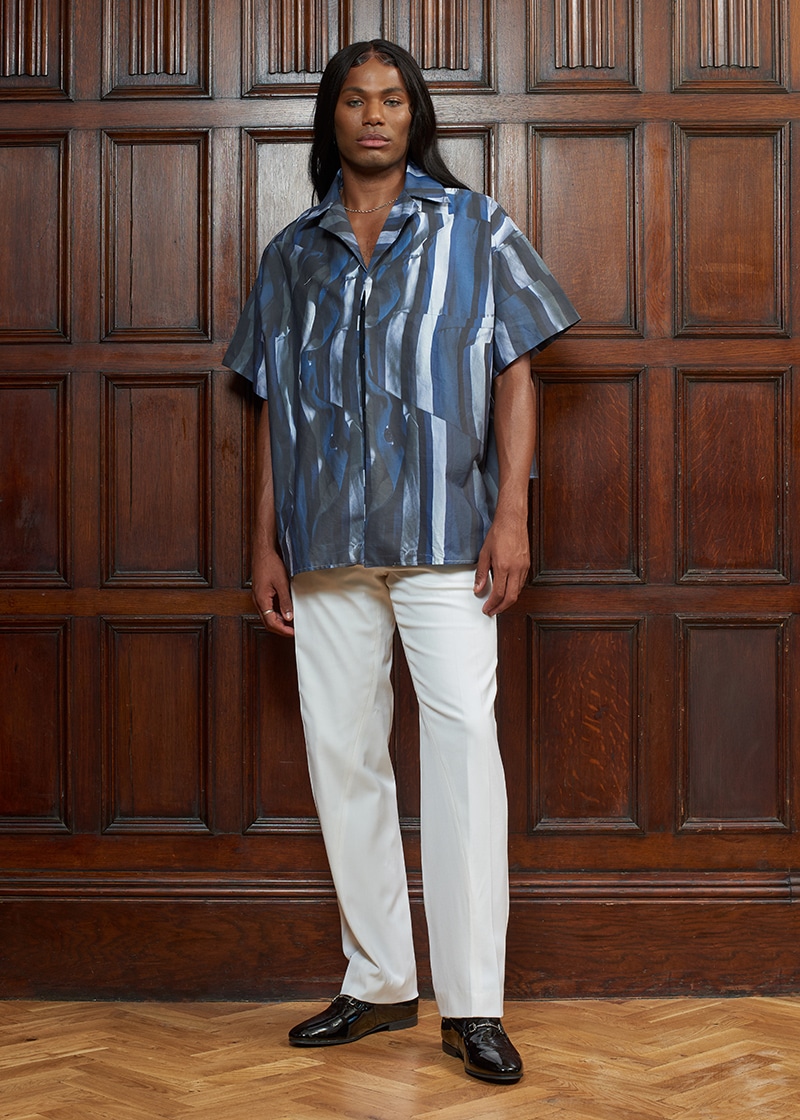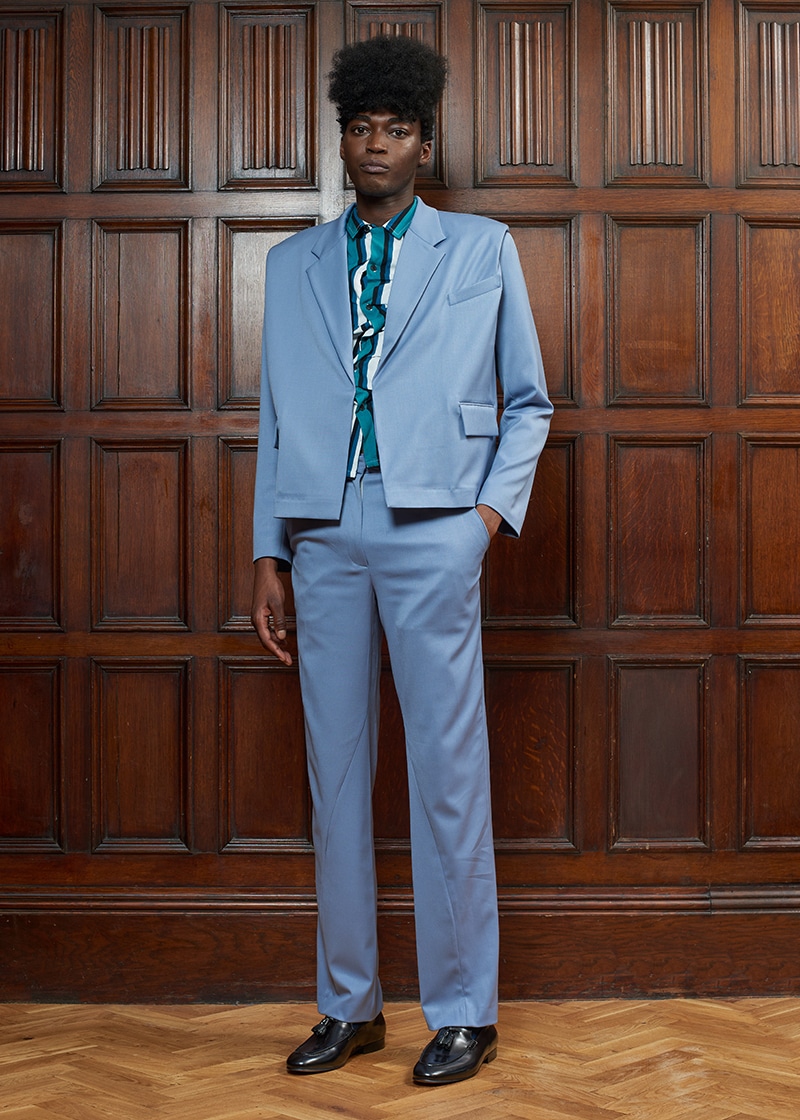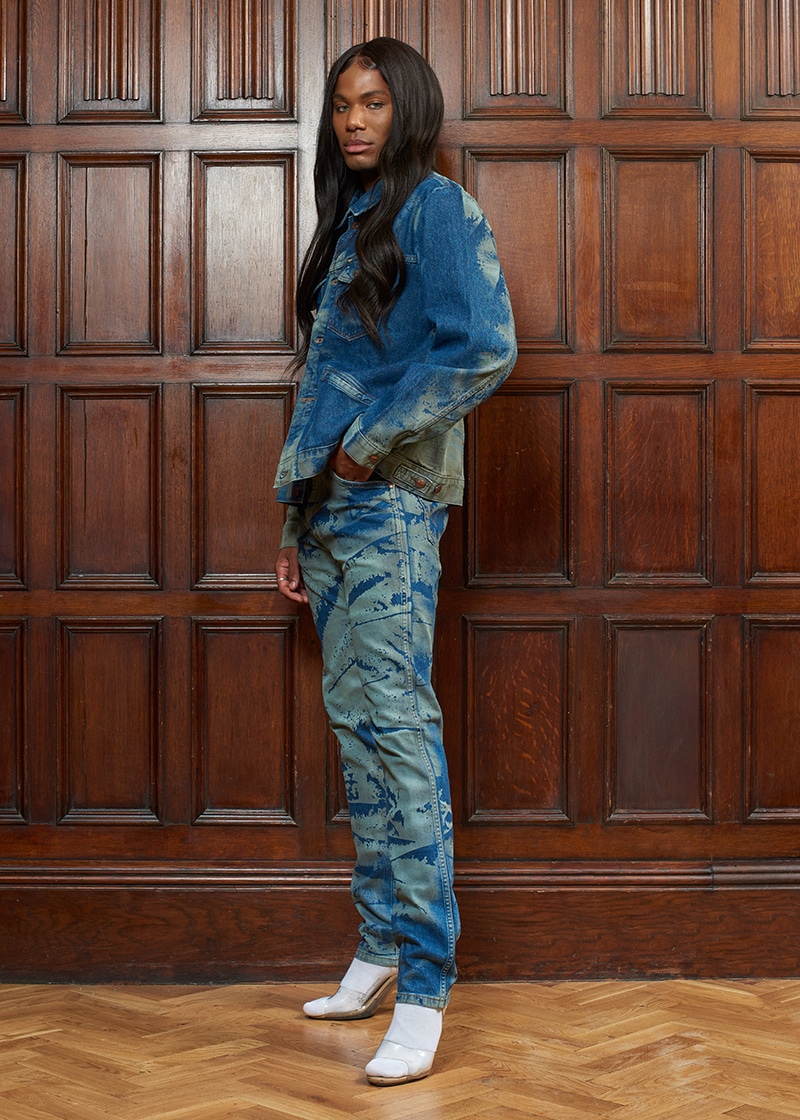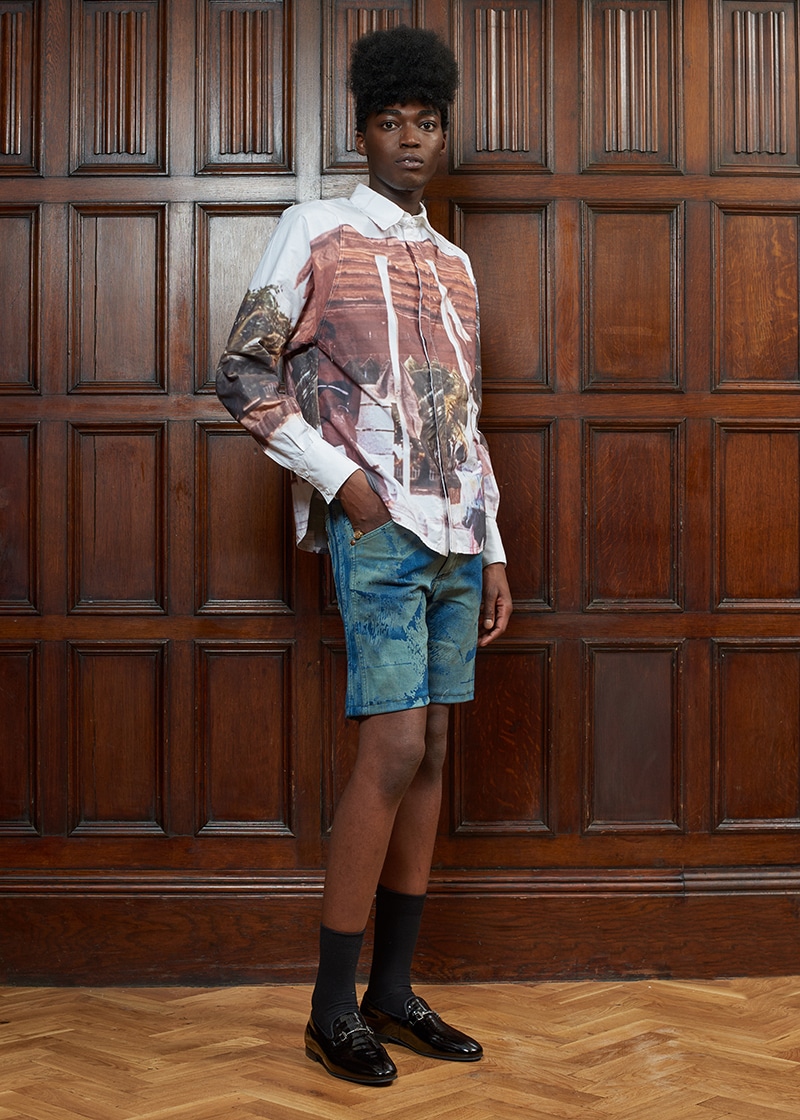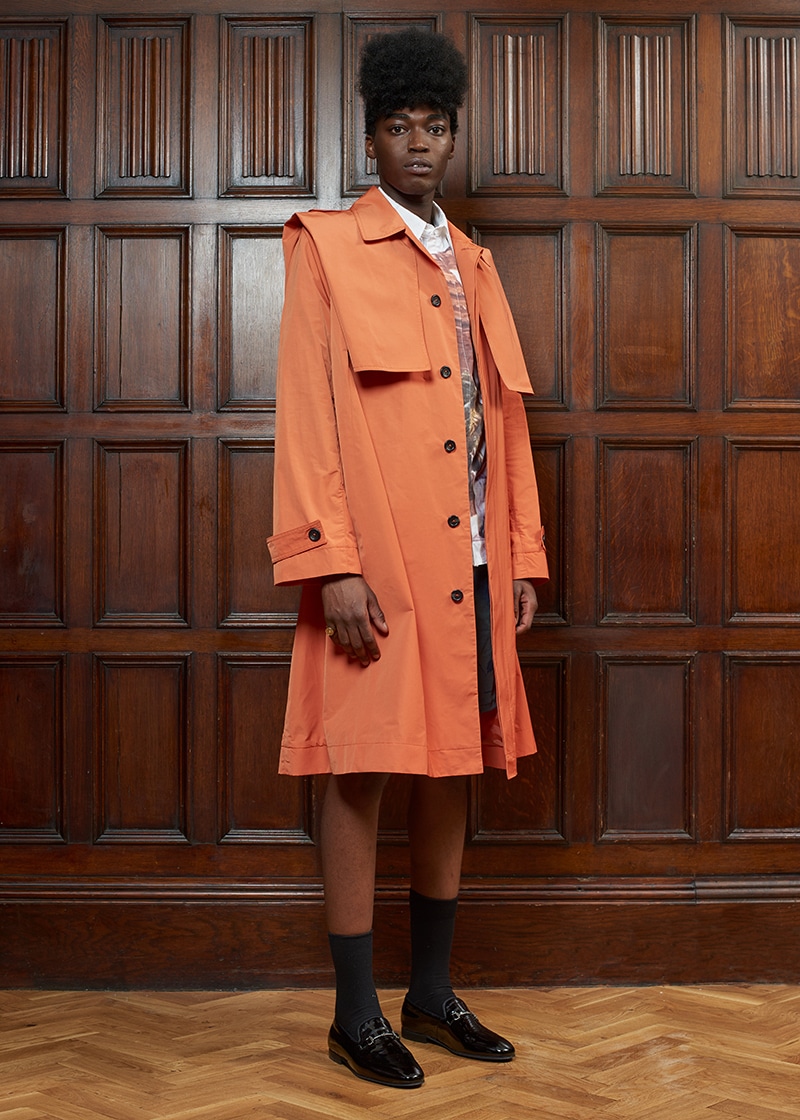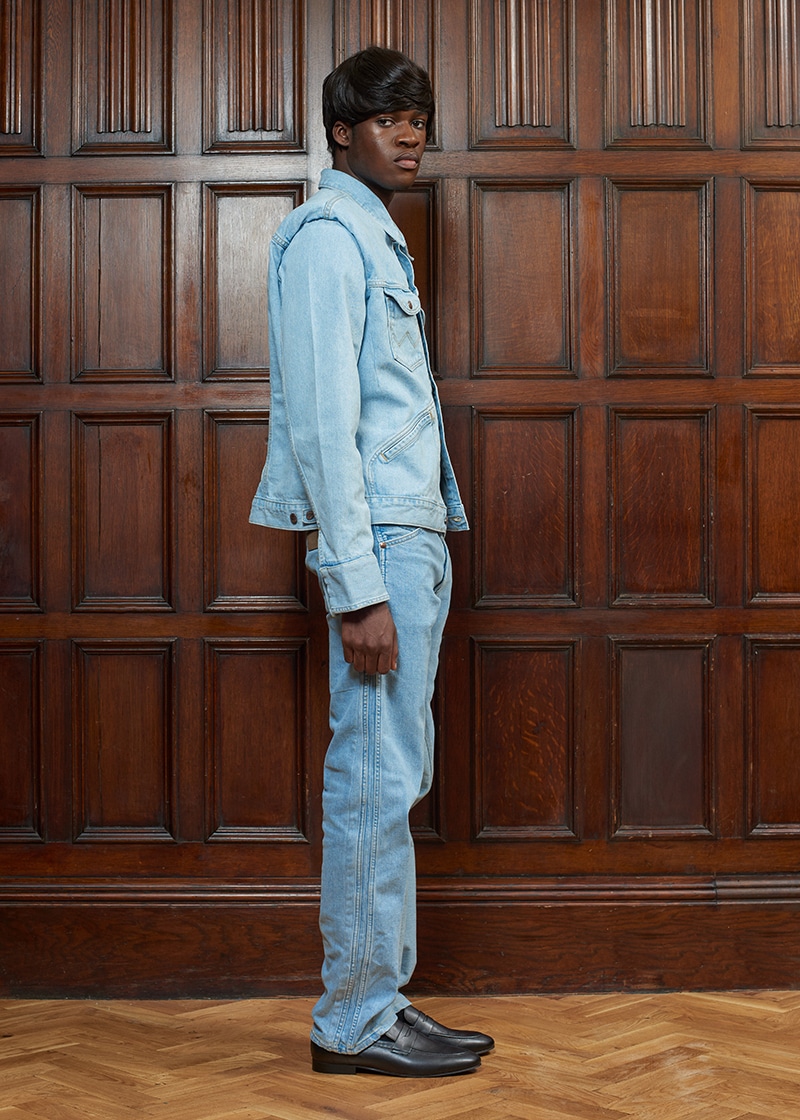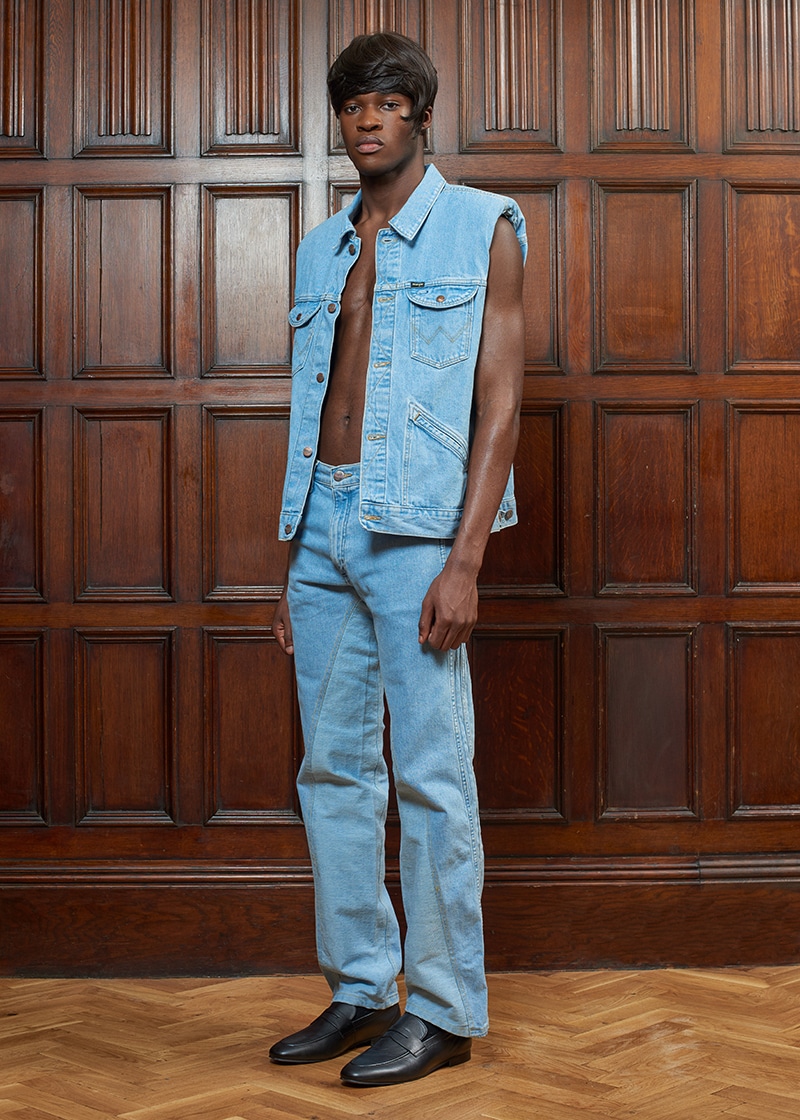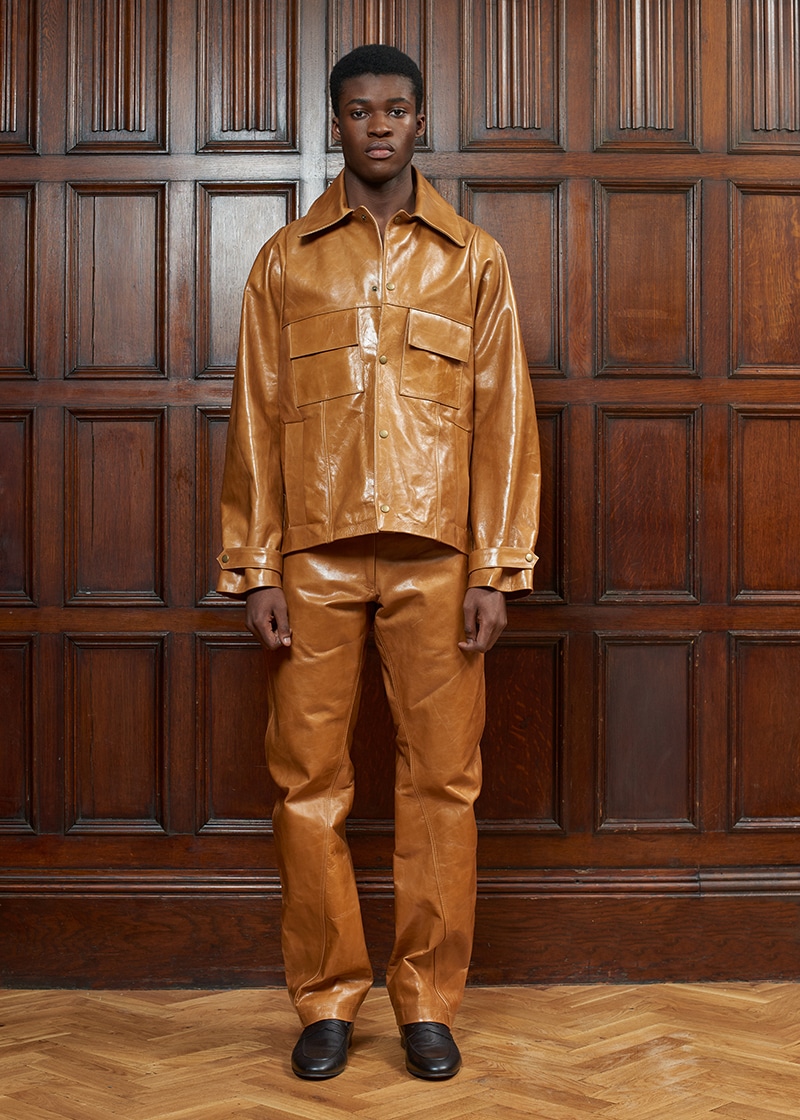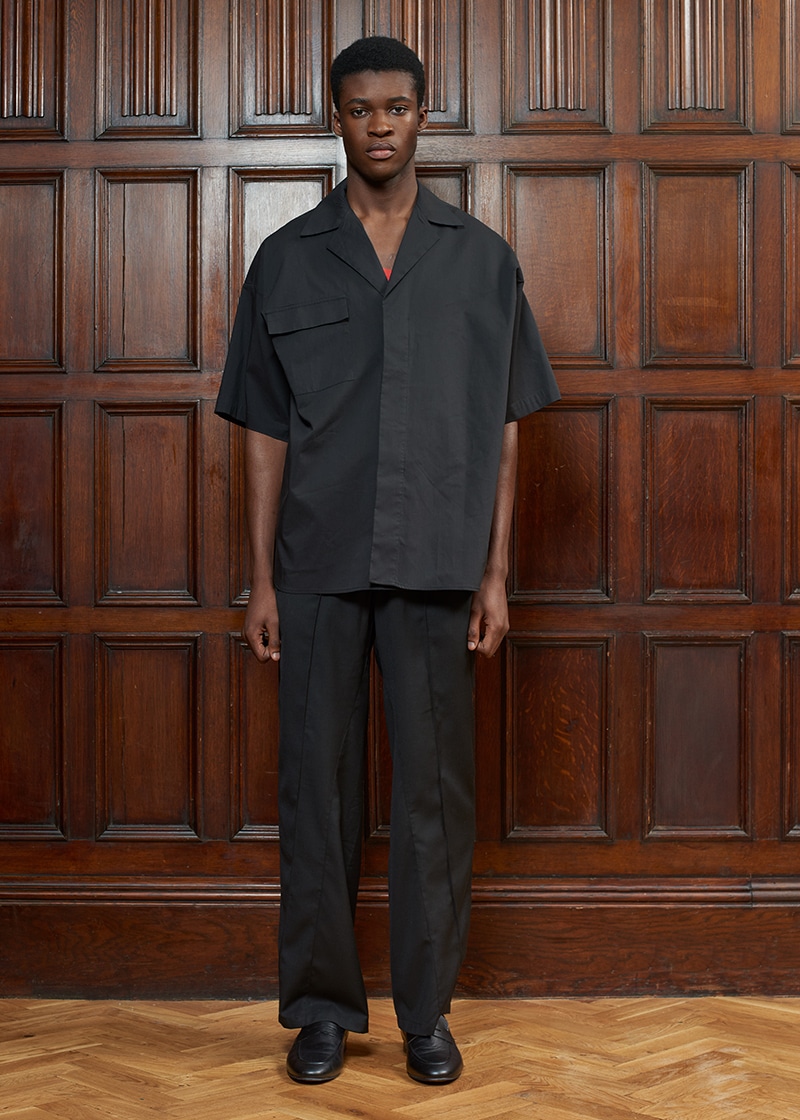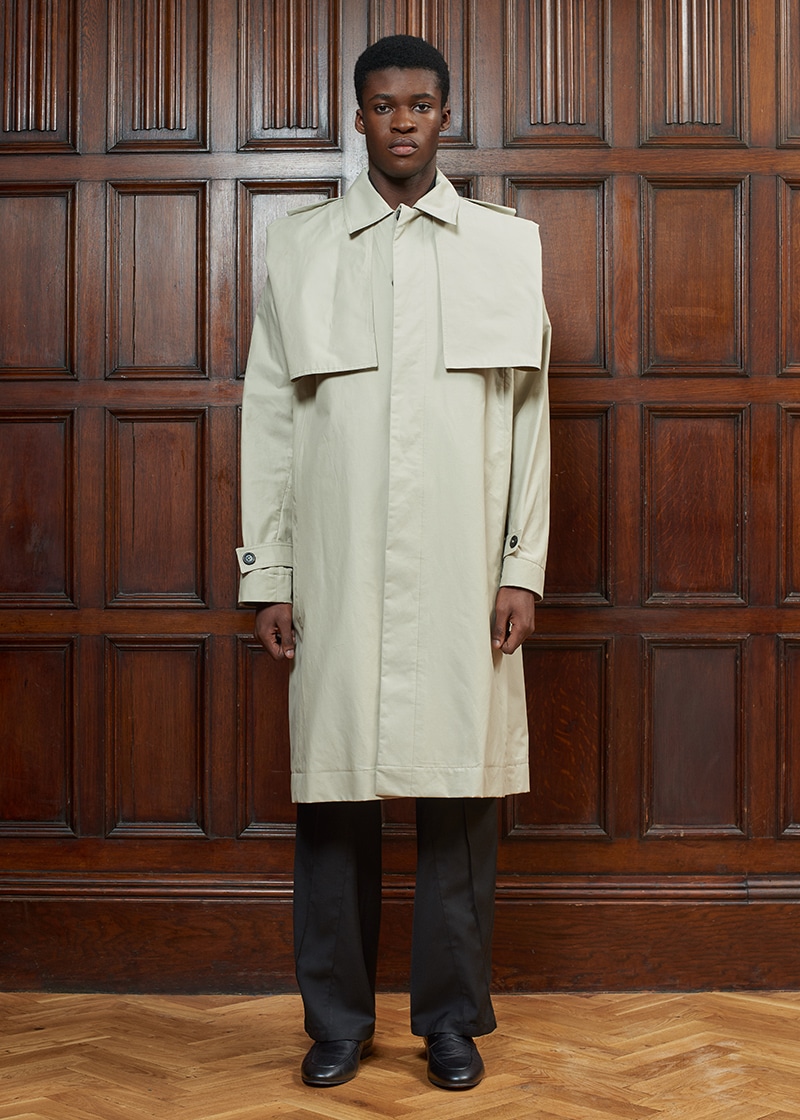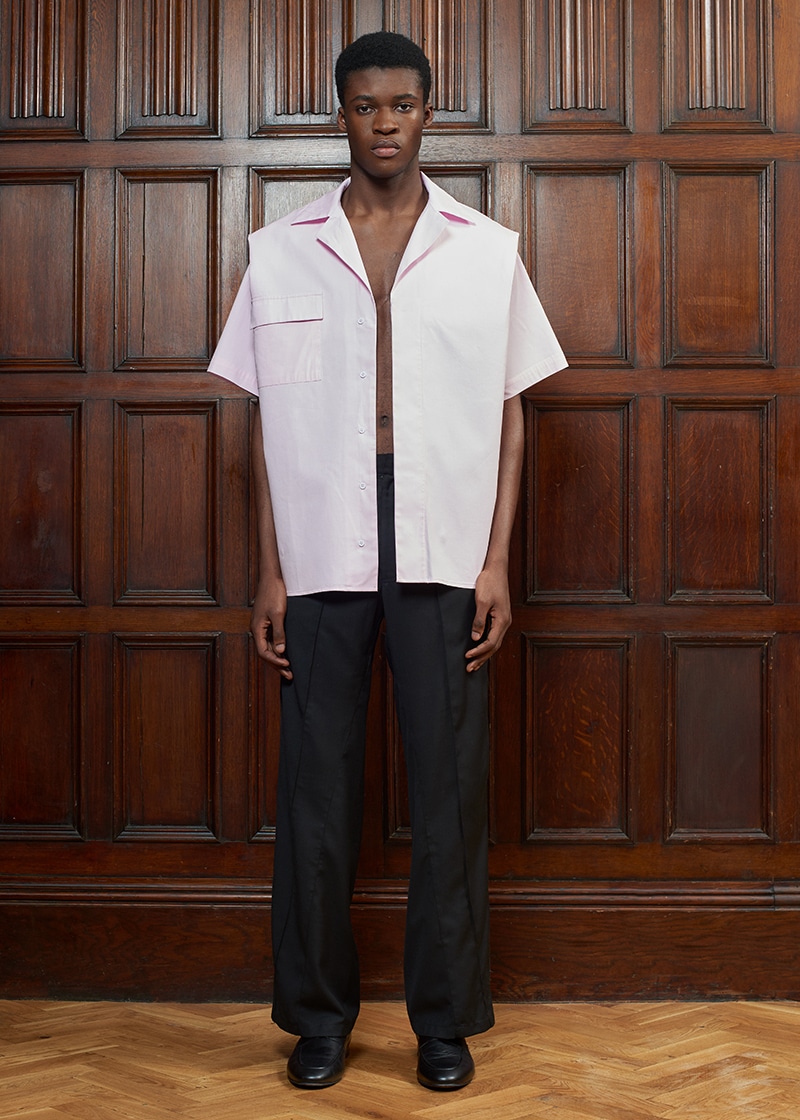 This season as part of London Fashion Week, Bianca Saunders presented her Spring/Summer 2021 collection "The Ideal Man" through a short film exploring cut and proportion, fluidity, and movement. It's about character in clothing, narrative through construction, and the multiplicity of "ideals" within us. Here we take a closer look at the stills from the collection.
"I am always interested in our characters, and how to express this through clothing. I was thinking about my ideal man and customer, representing them through my signatures of cut and construction," says Bianca Saunders.
Saunders has evolved her ideas of fluidity and takes a deeper exploration in her interest of "the in-between": those that find their own space from the presumed archetypes of gender. The collection is made up of lightweight cropped jackets, denim jackets, both sleeved and unsleeved, made in collaboration with Wrangler, oversized short-sleeve shirts, trench coat, and vests, while t-shirts, trousers, and shorts are twisted forwards, whether they are tailored or in denim. Additionally, for the first time, Saunders's vegan leather bags will be available to buy, tote-shaped with a long strap, each one lined with wire so the wearer can scrunch it to their own desired shape.