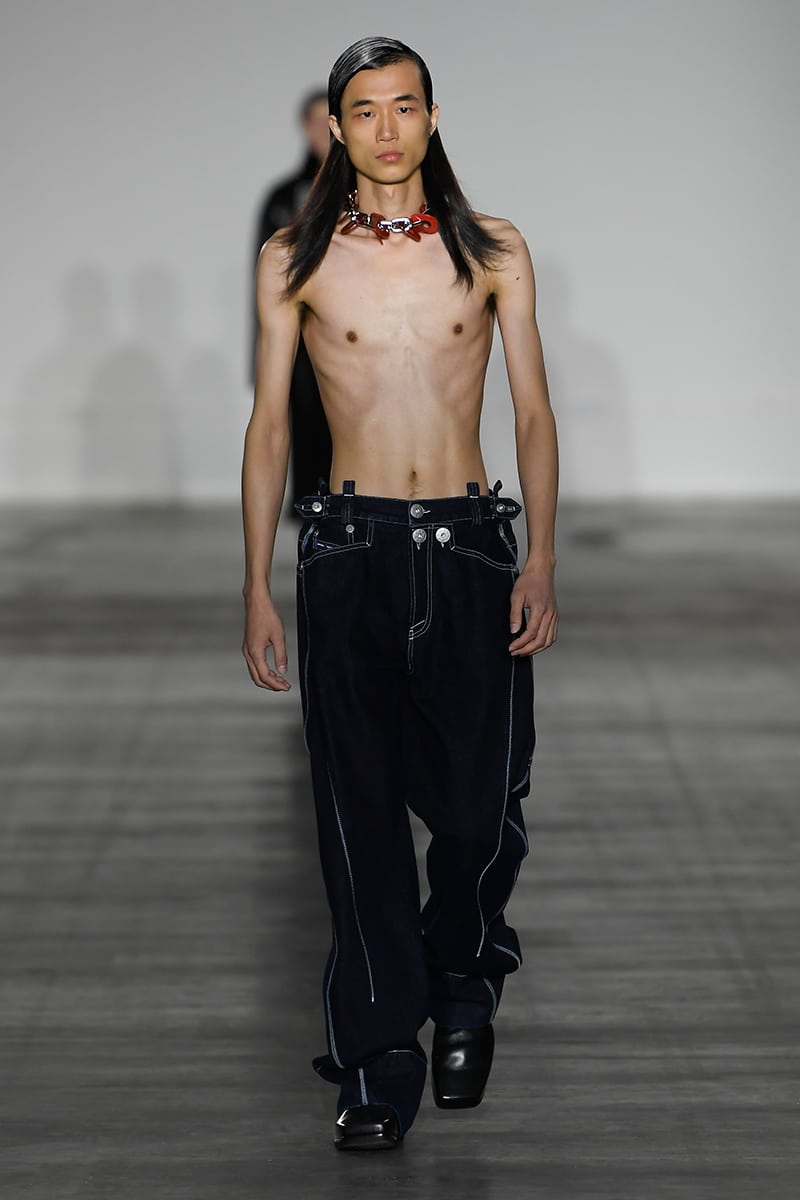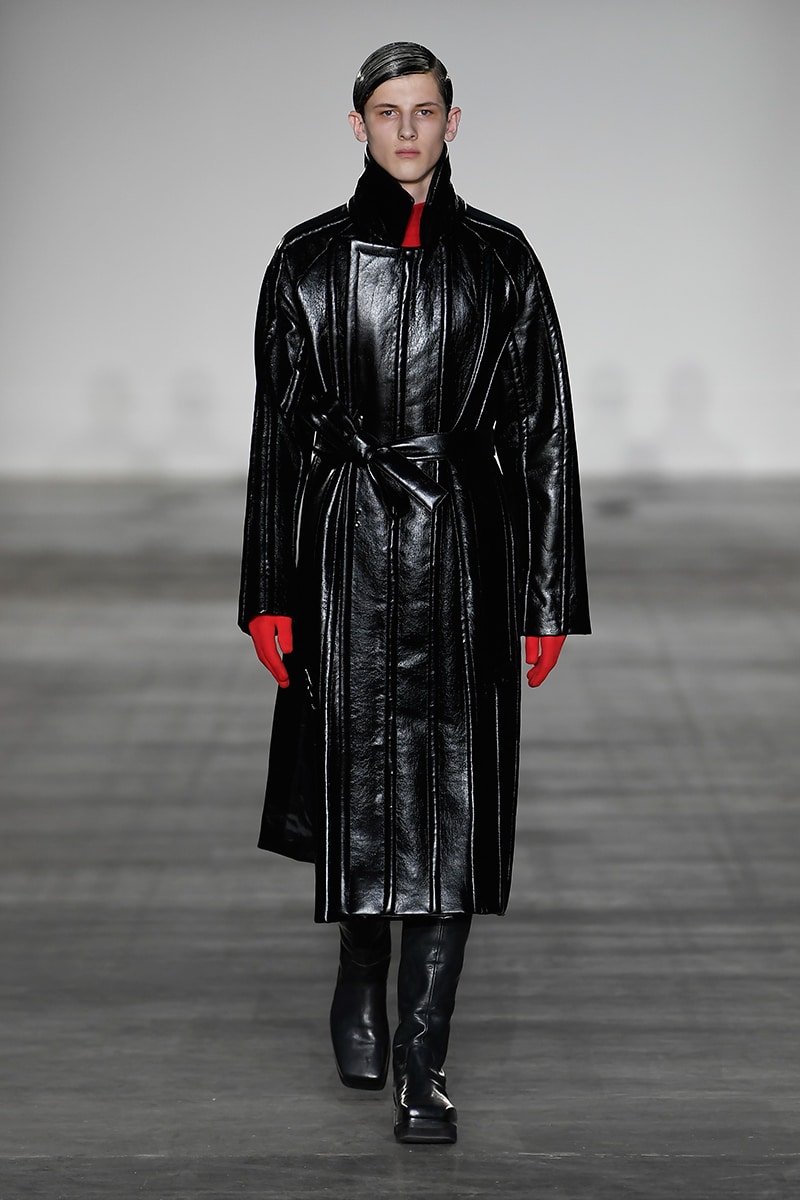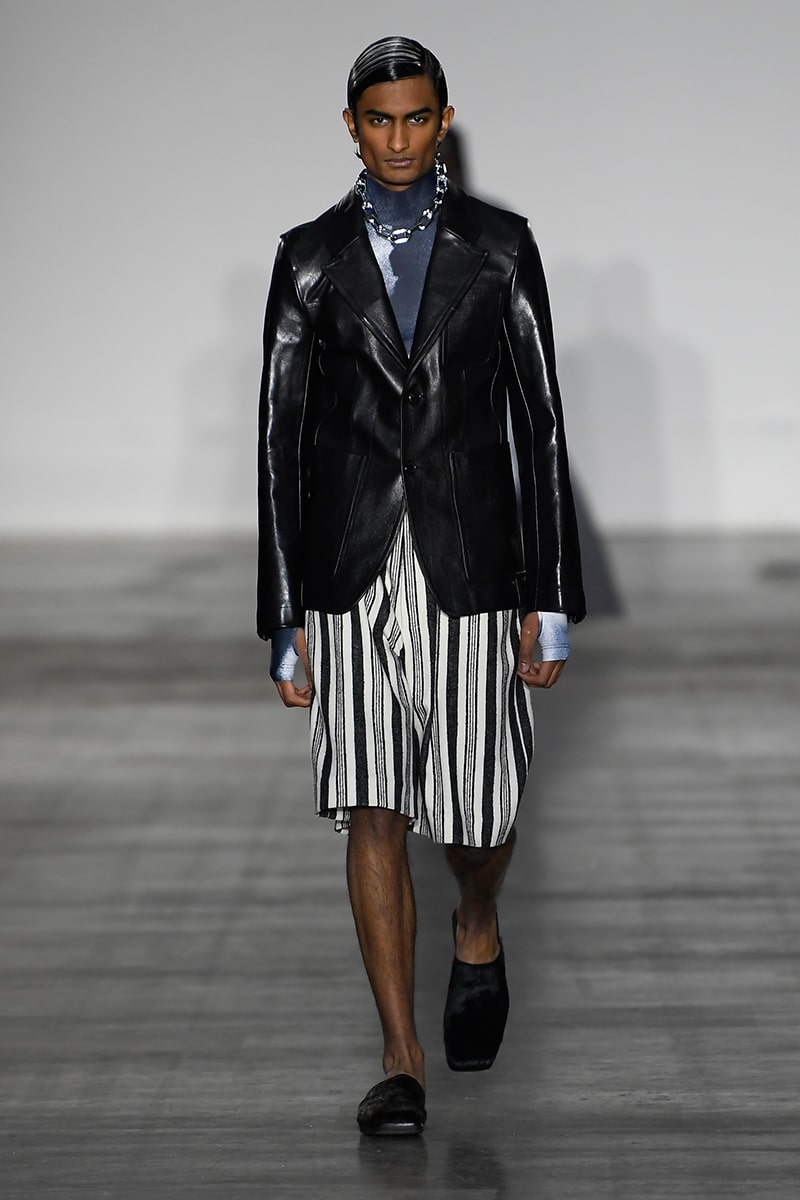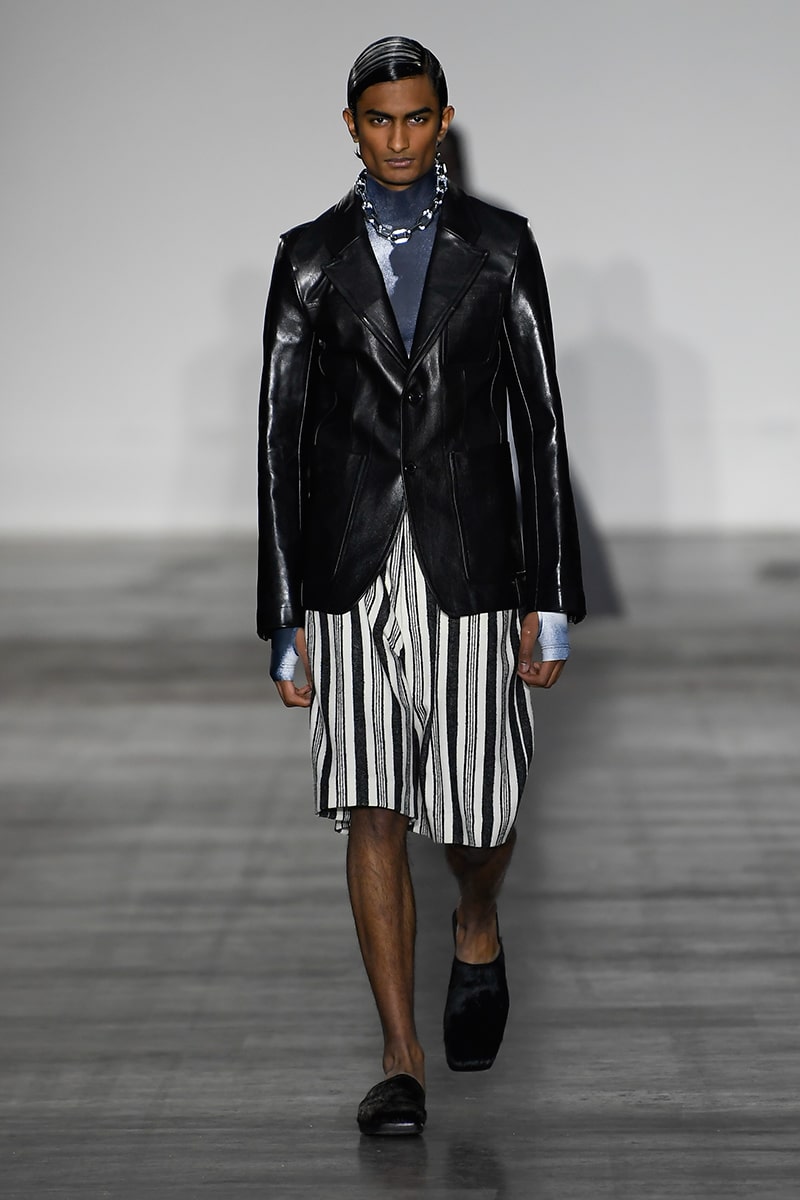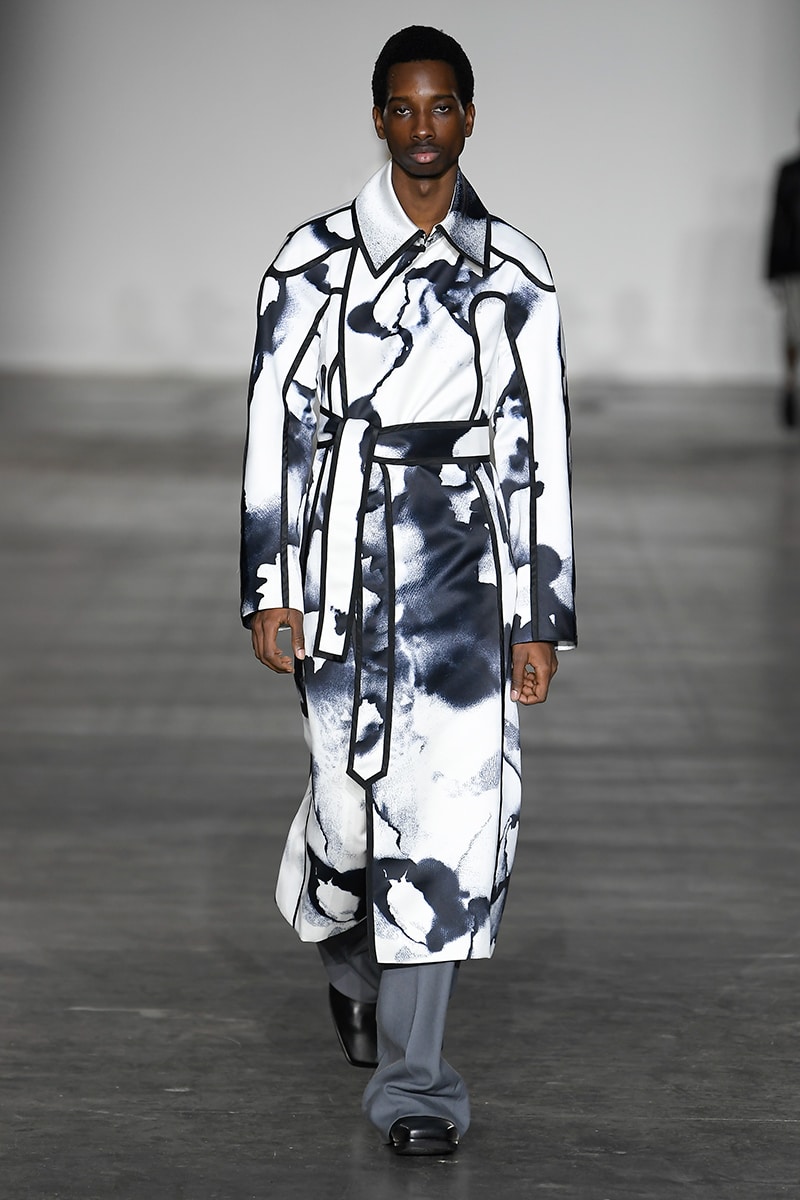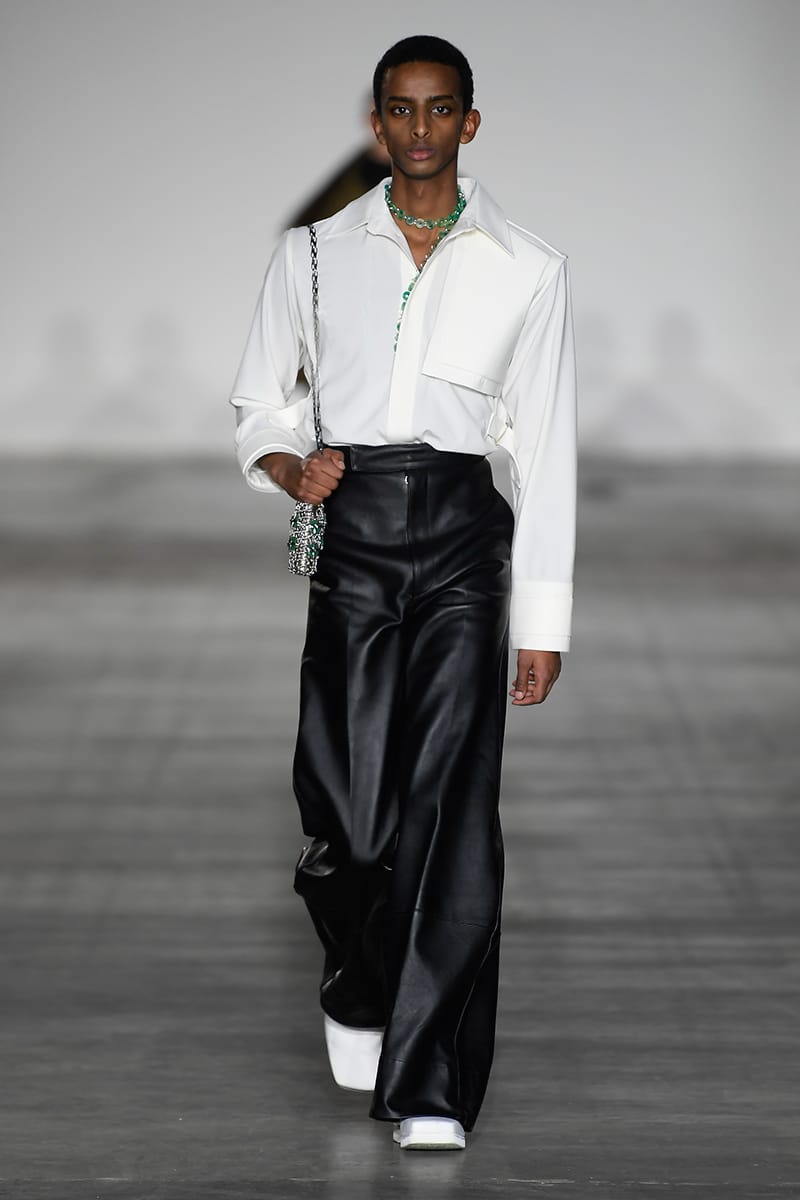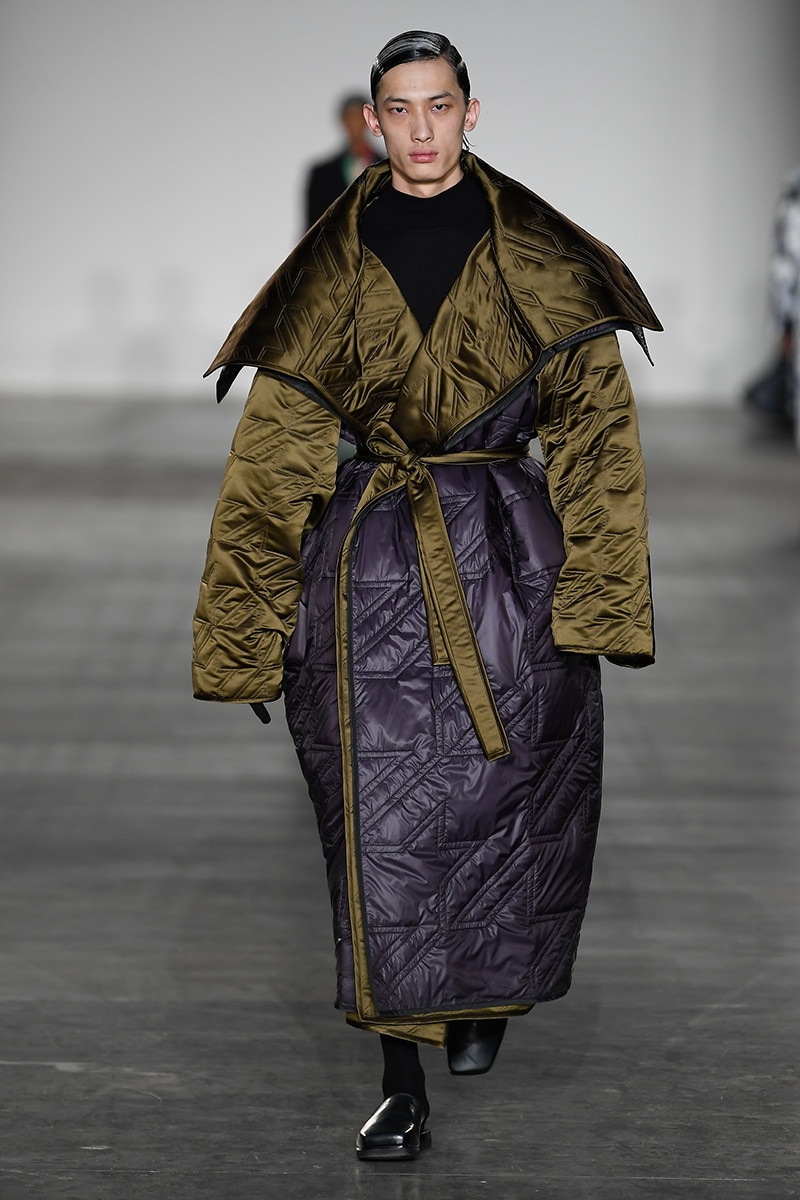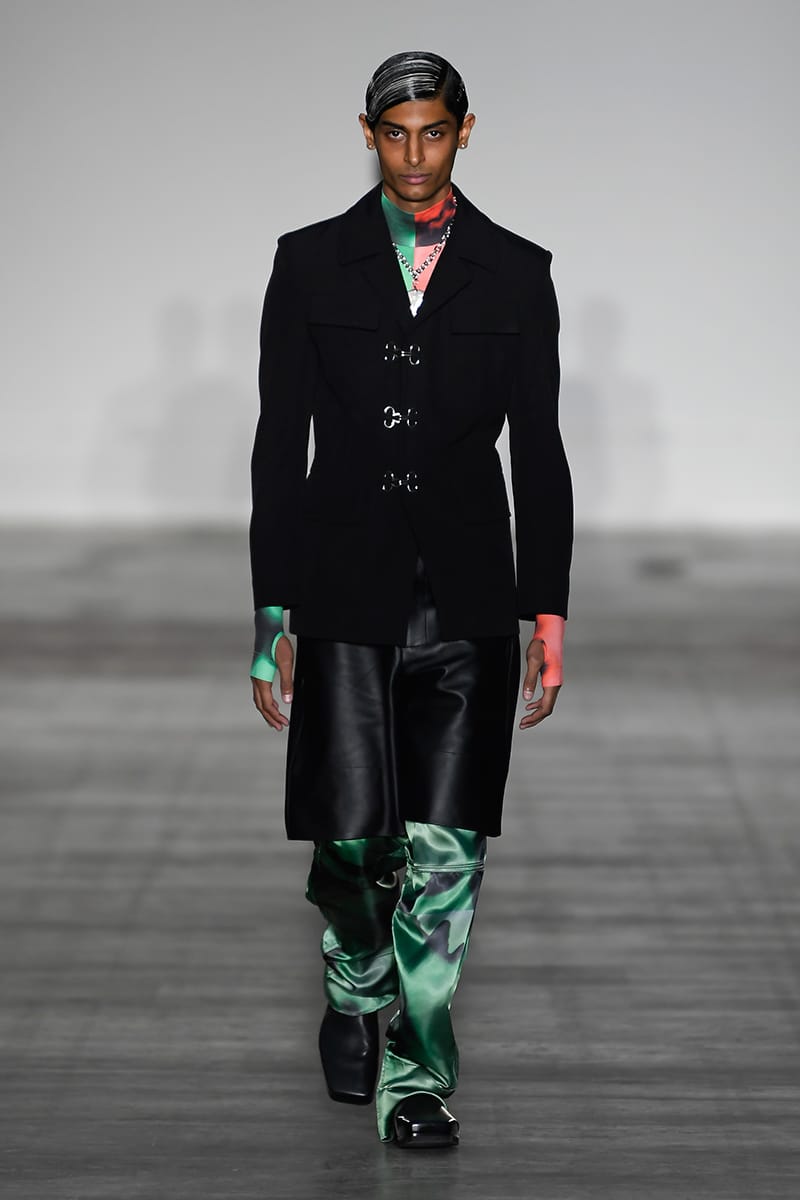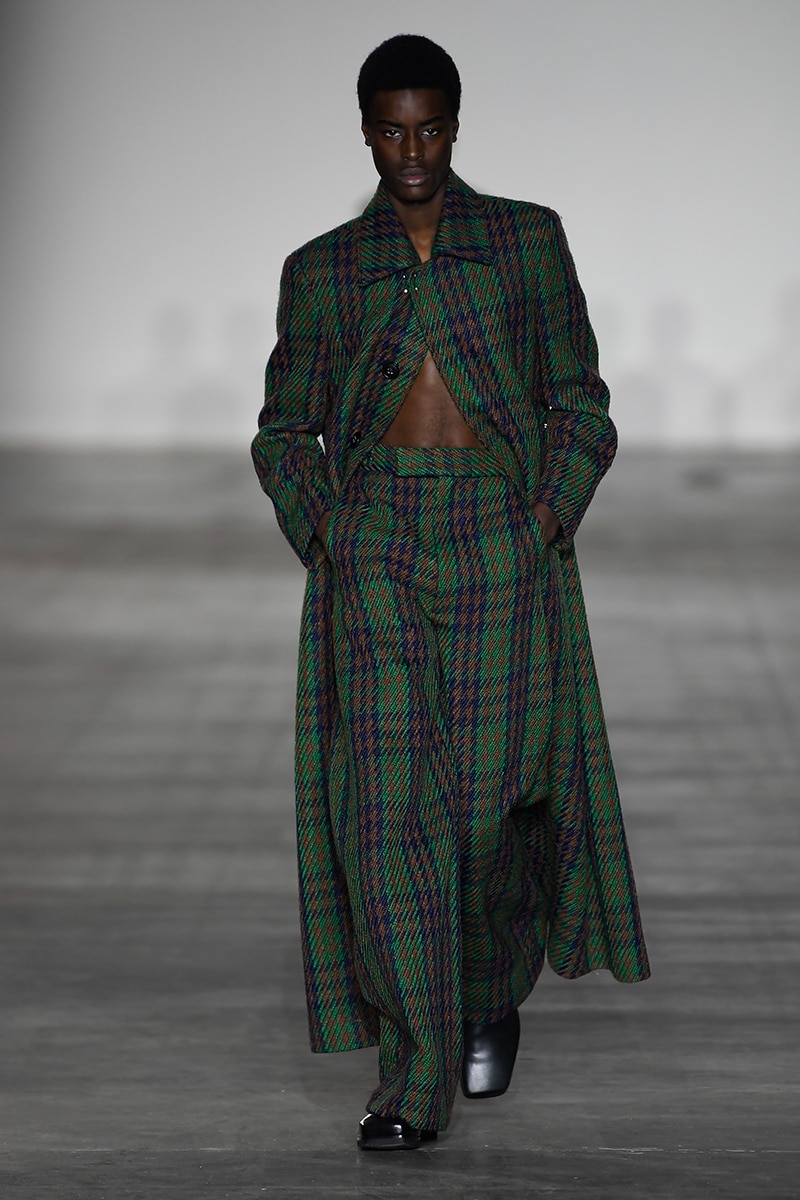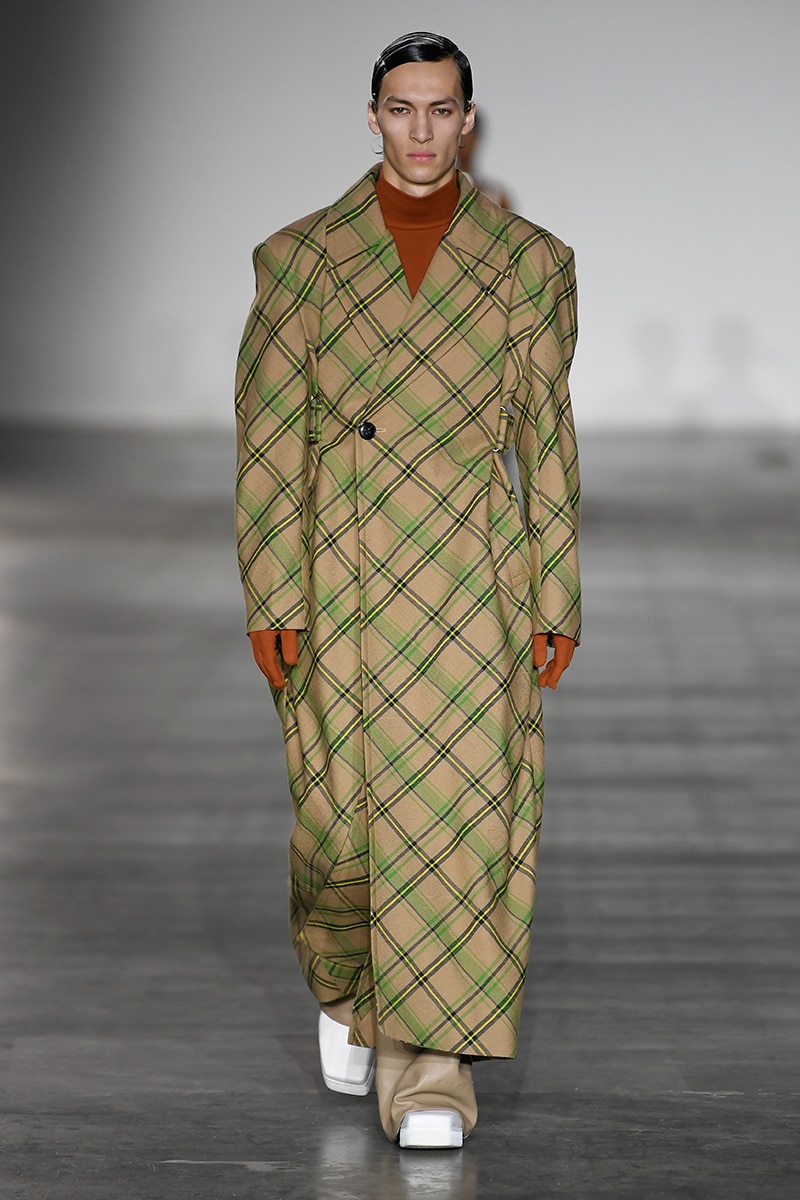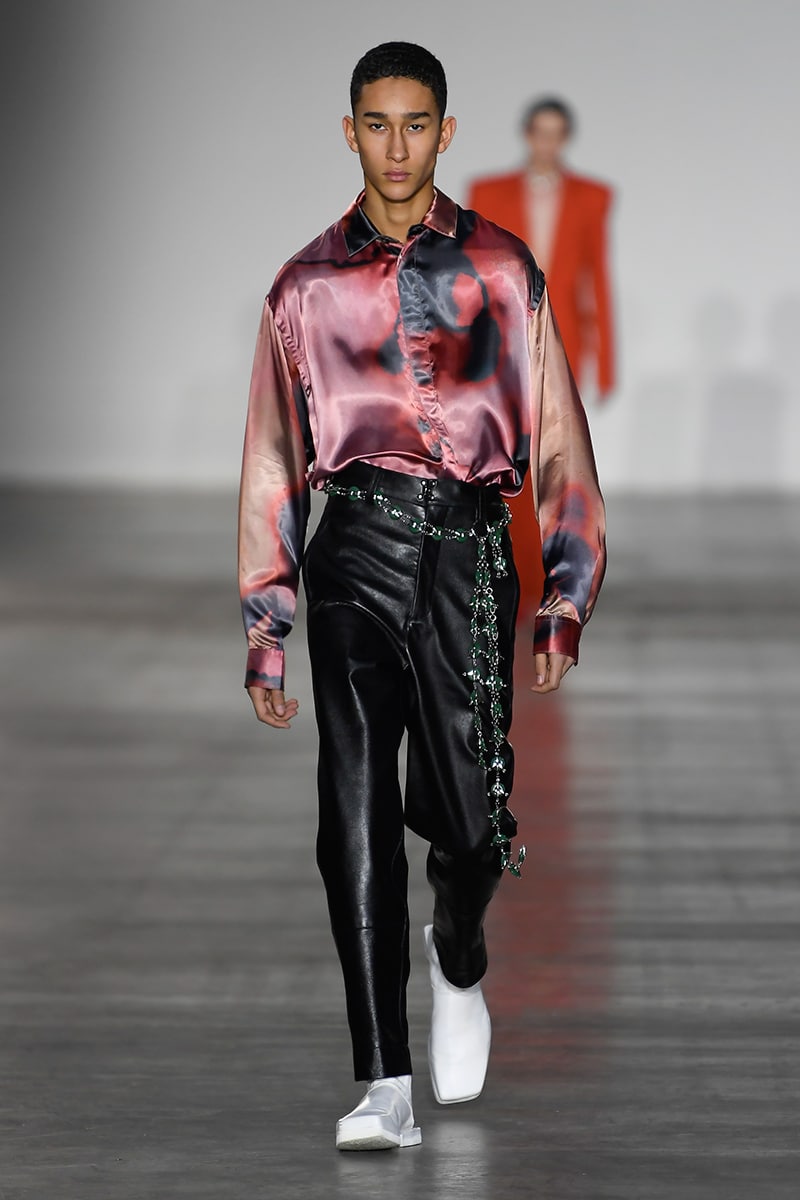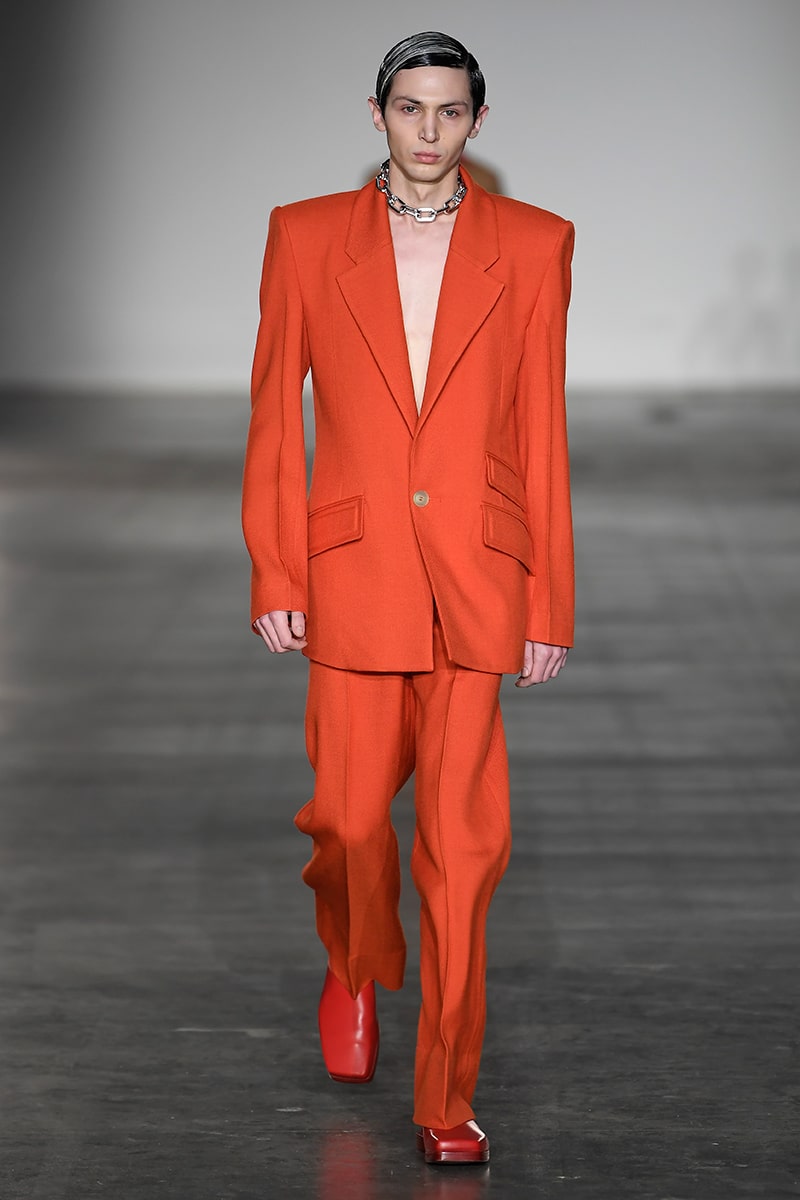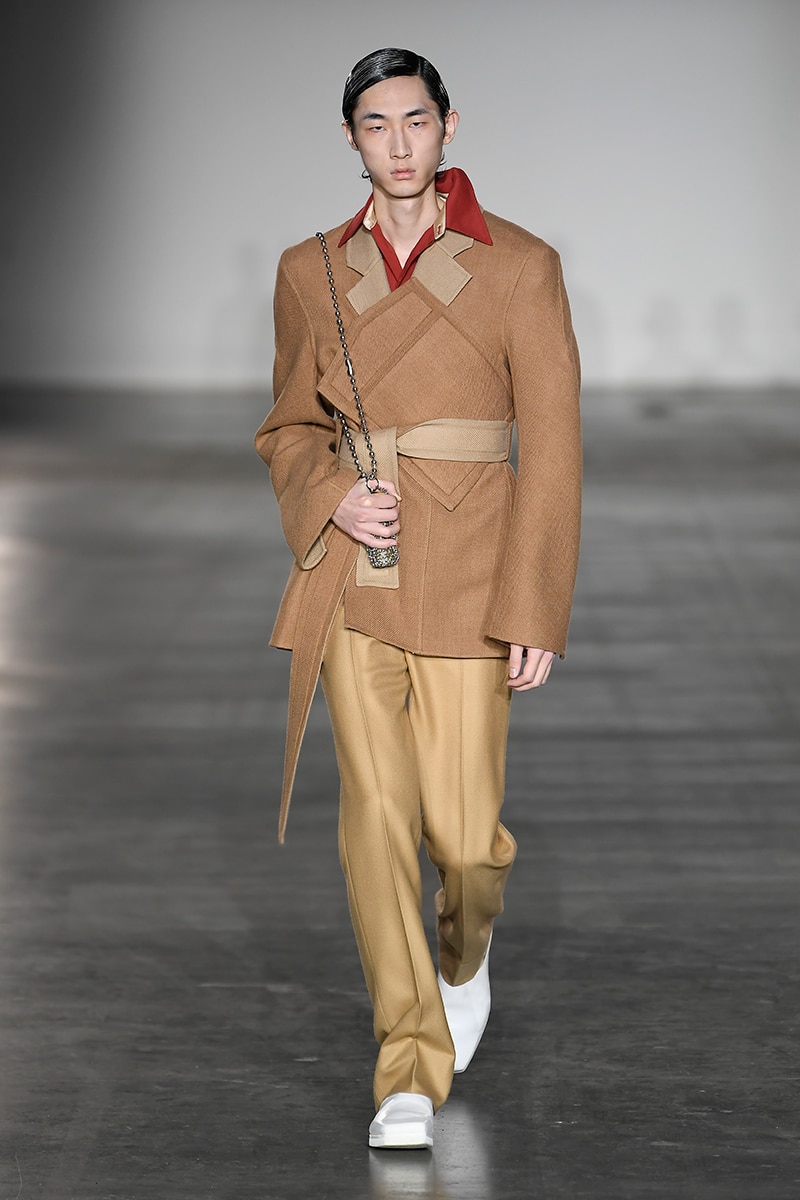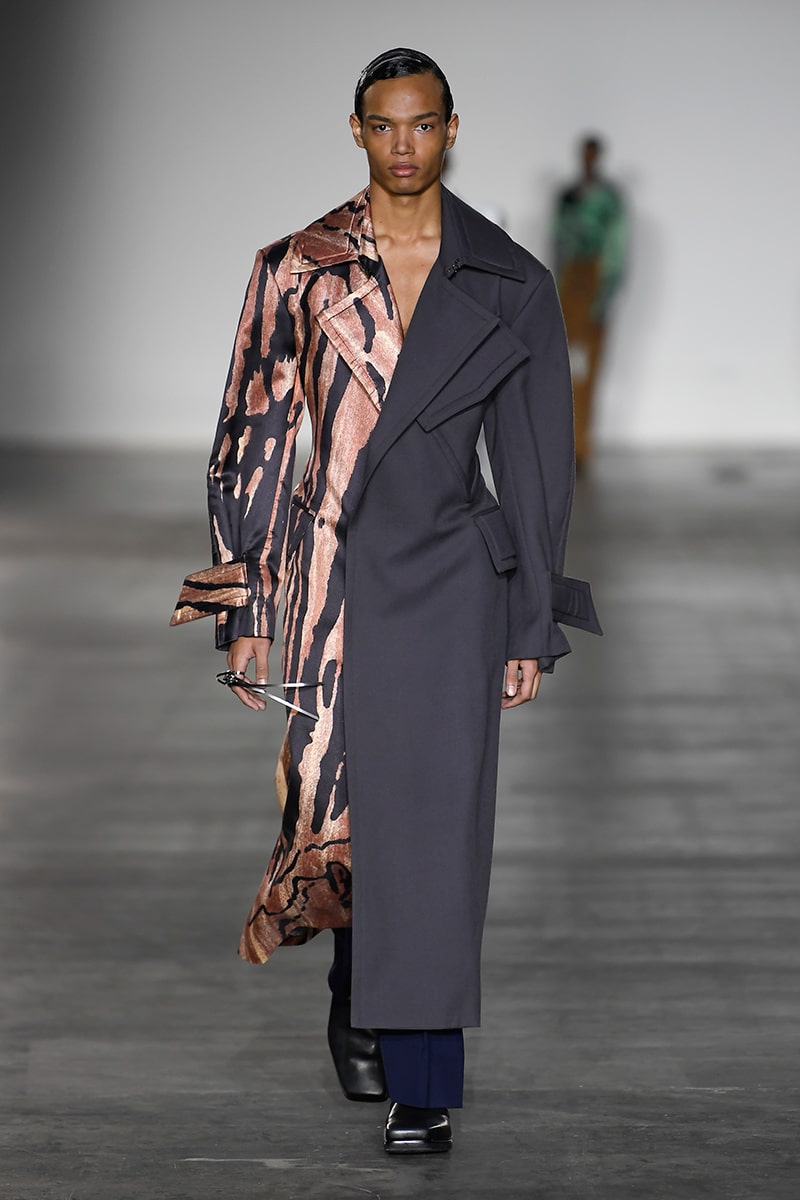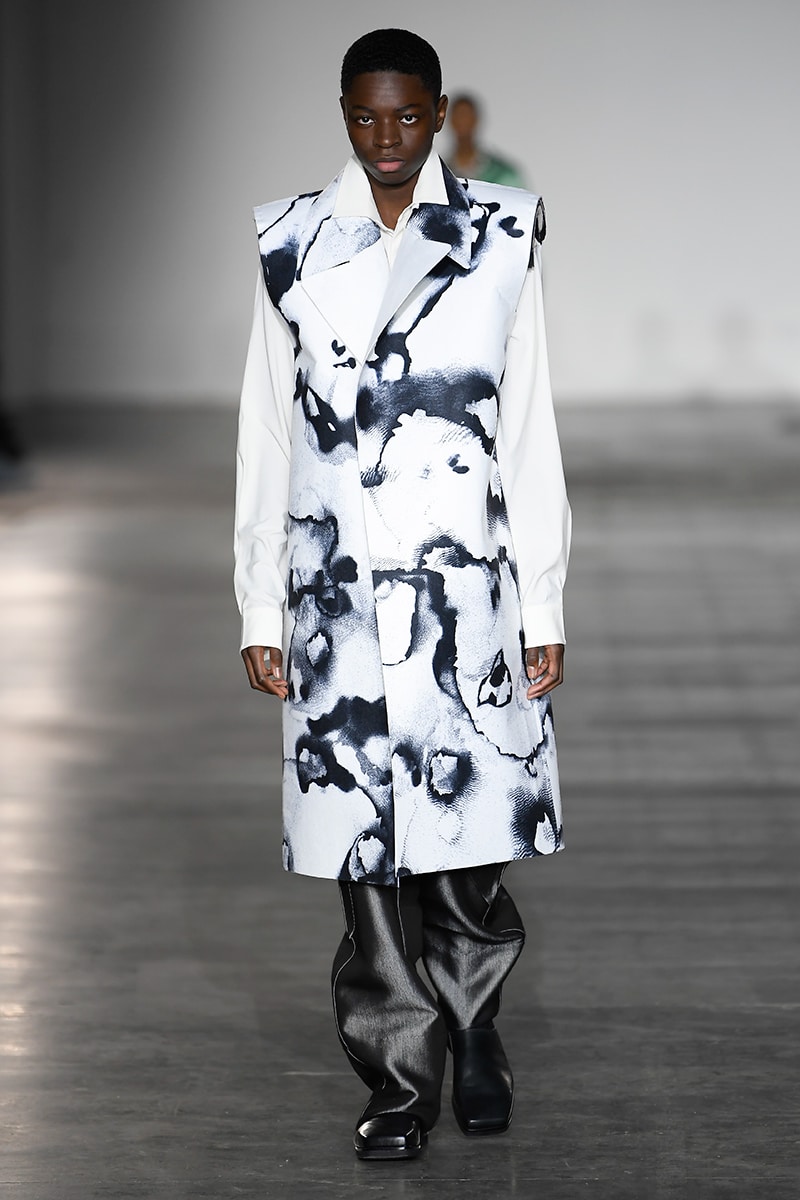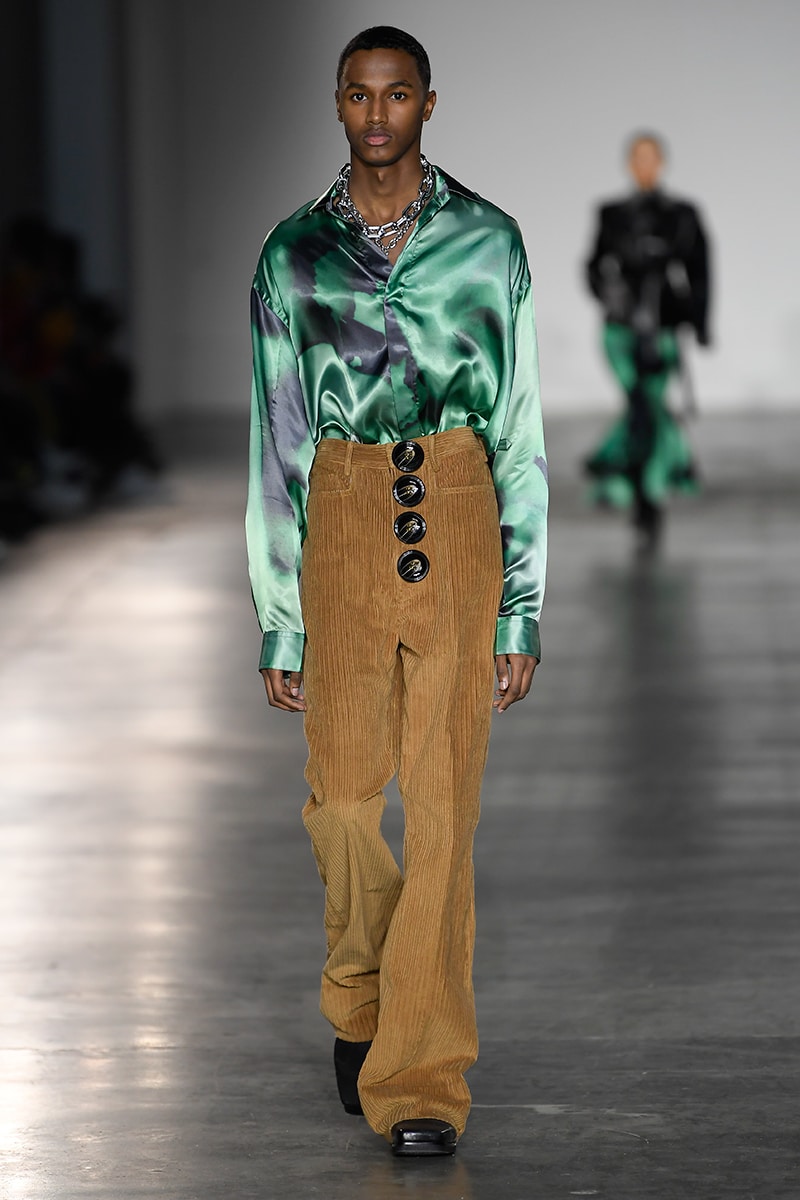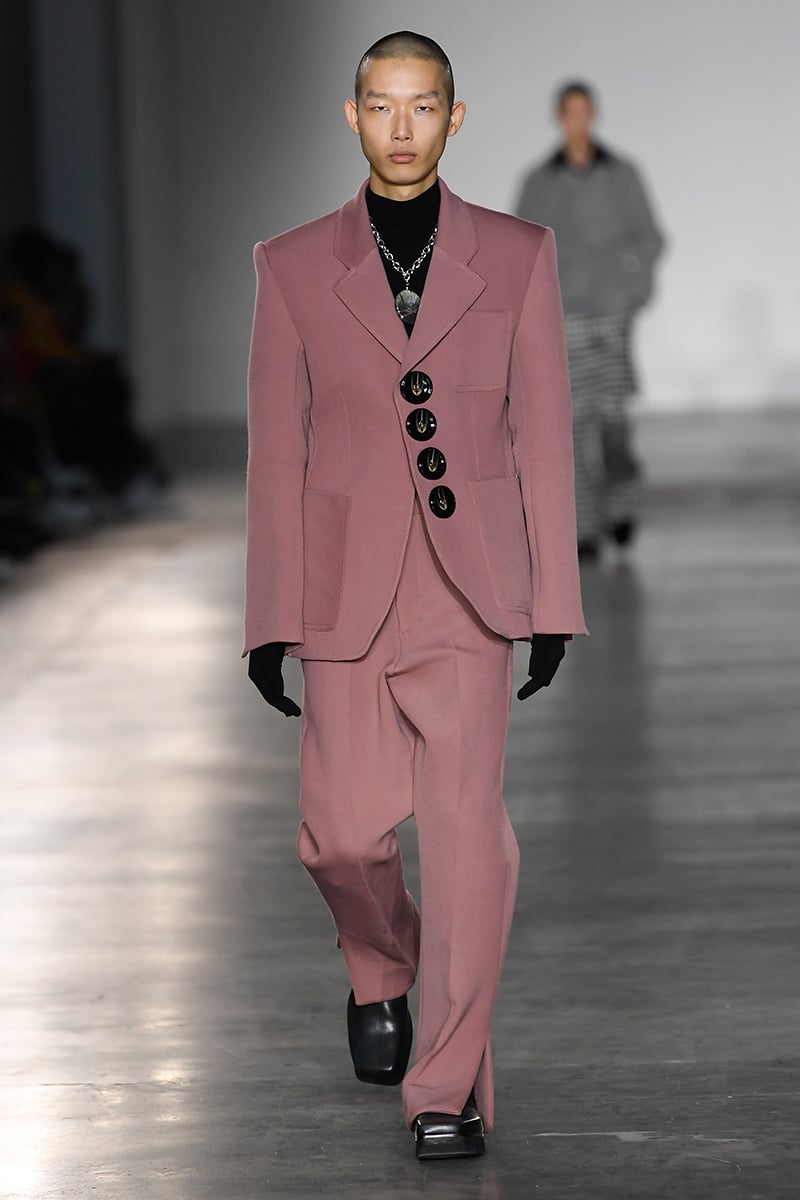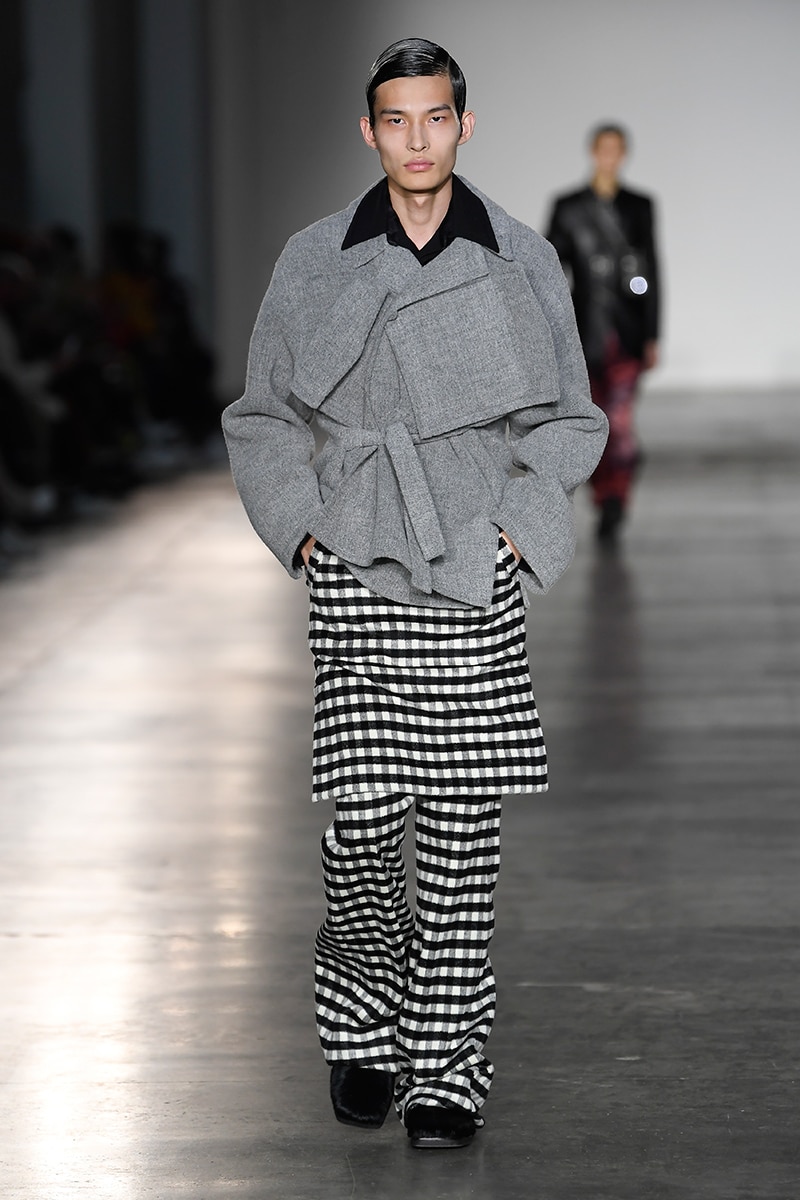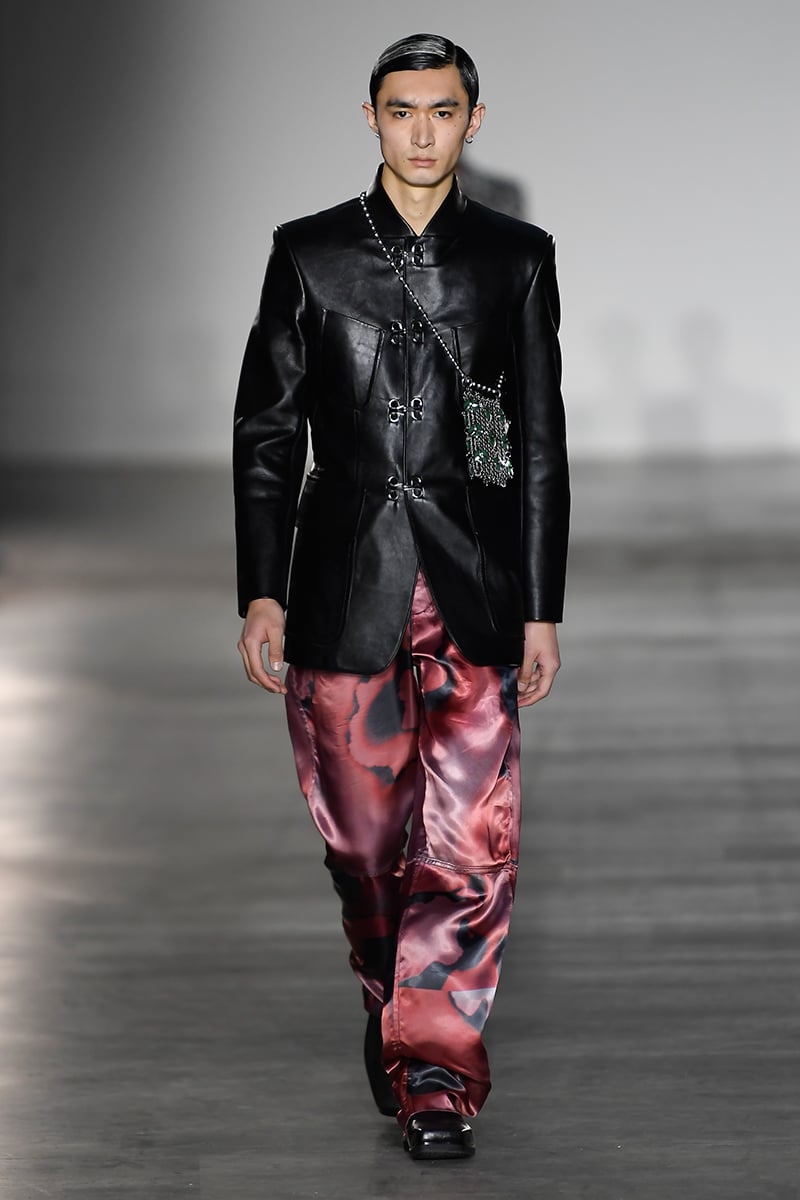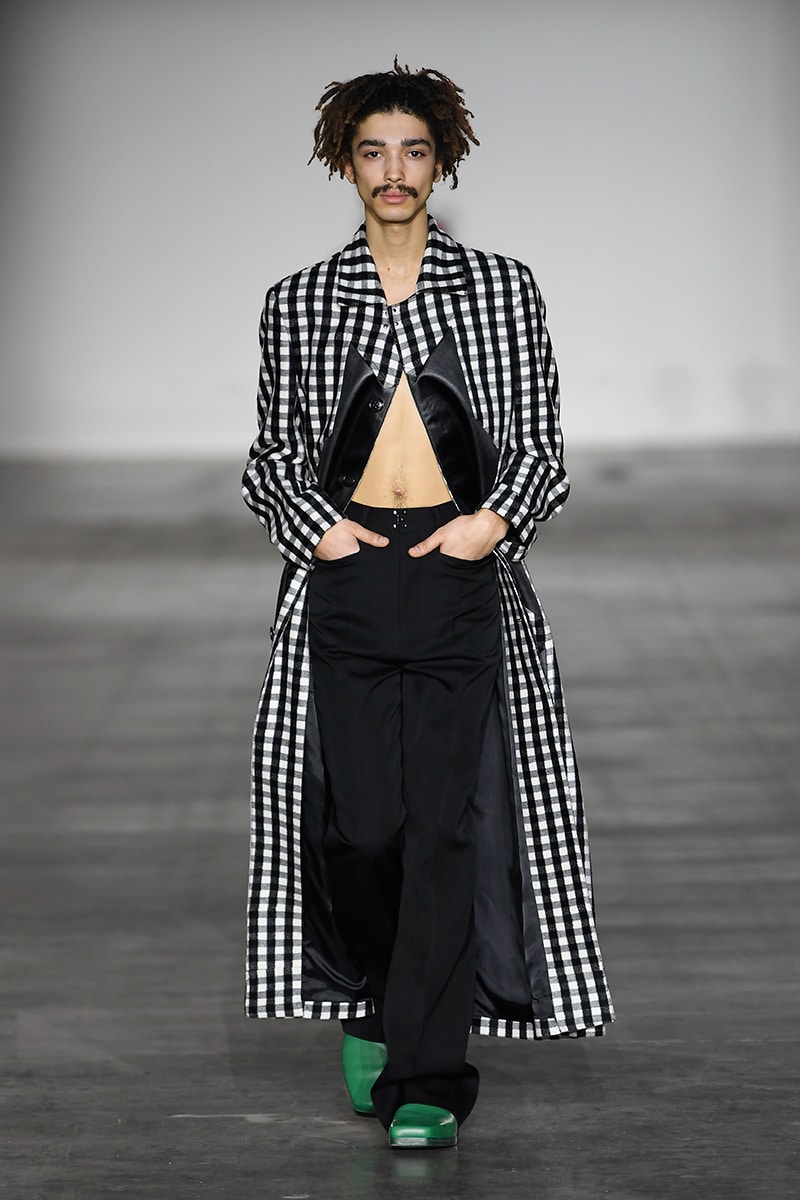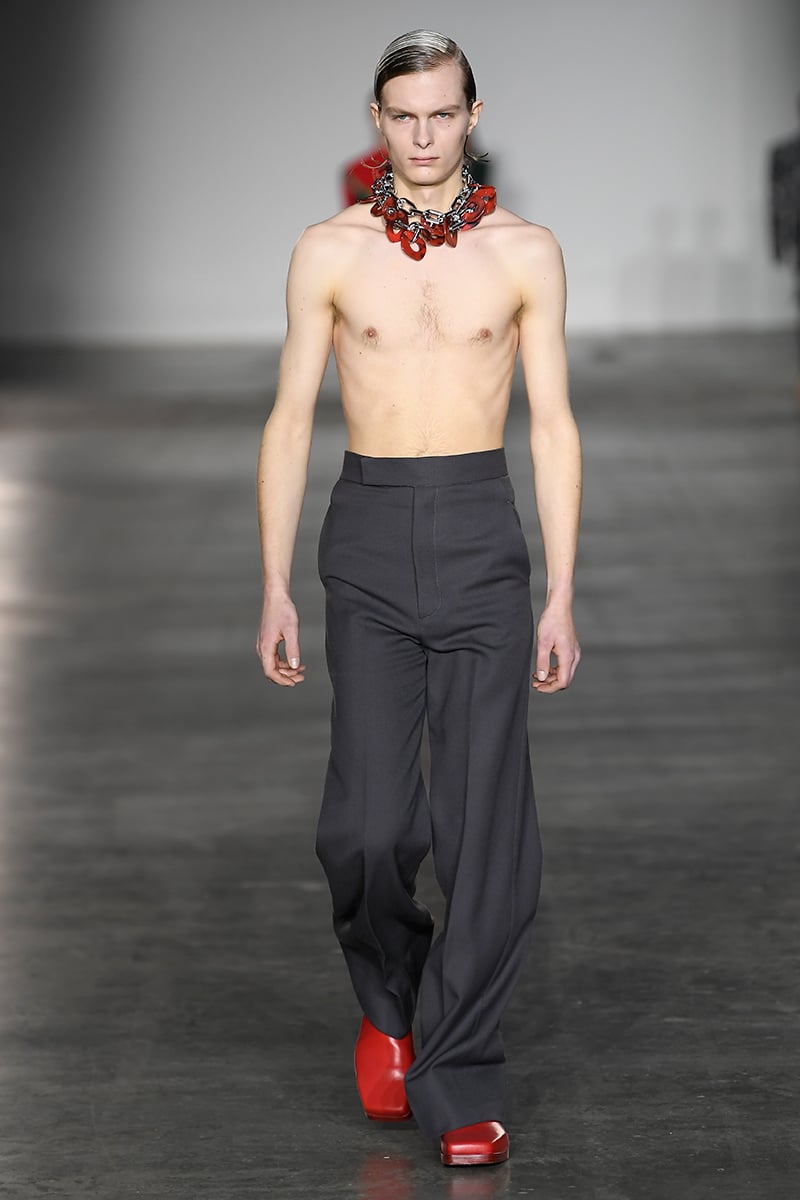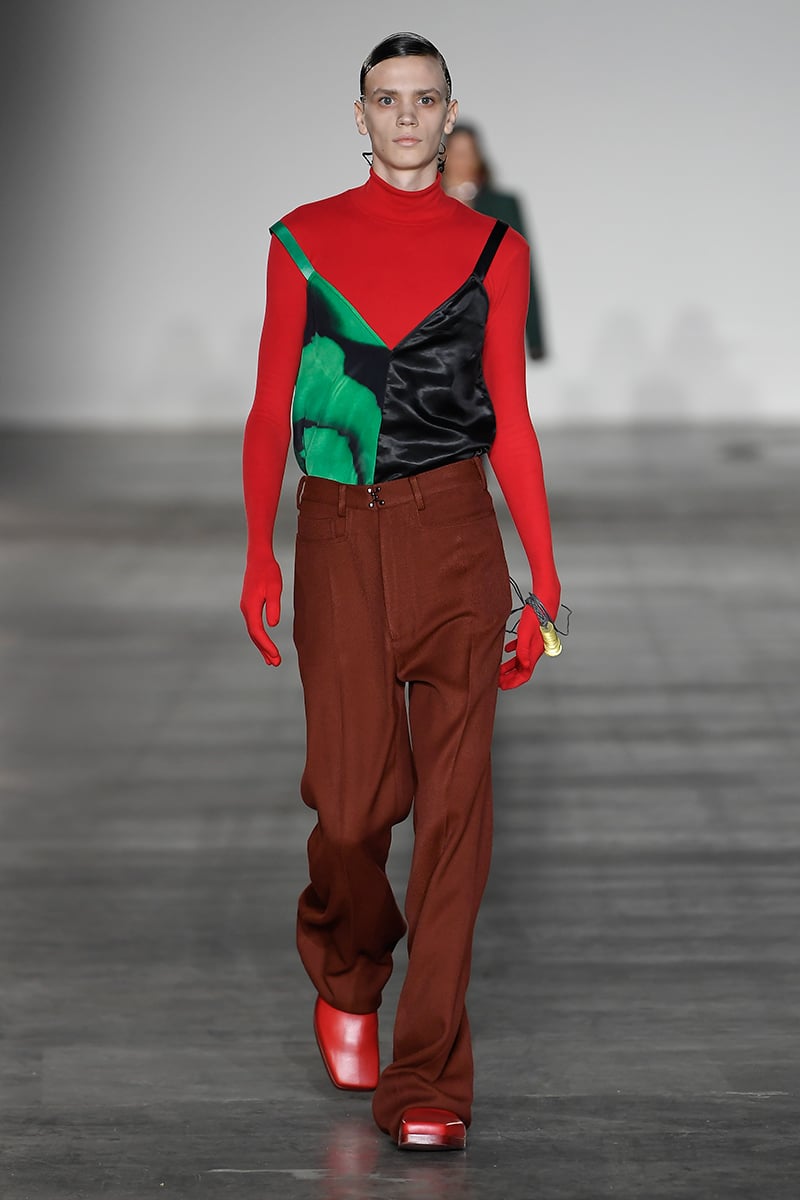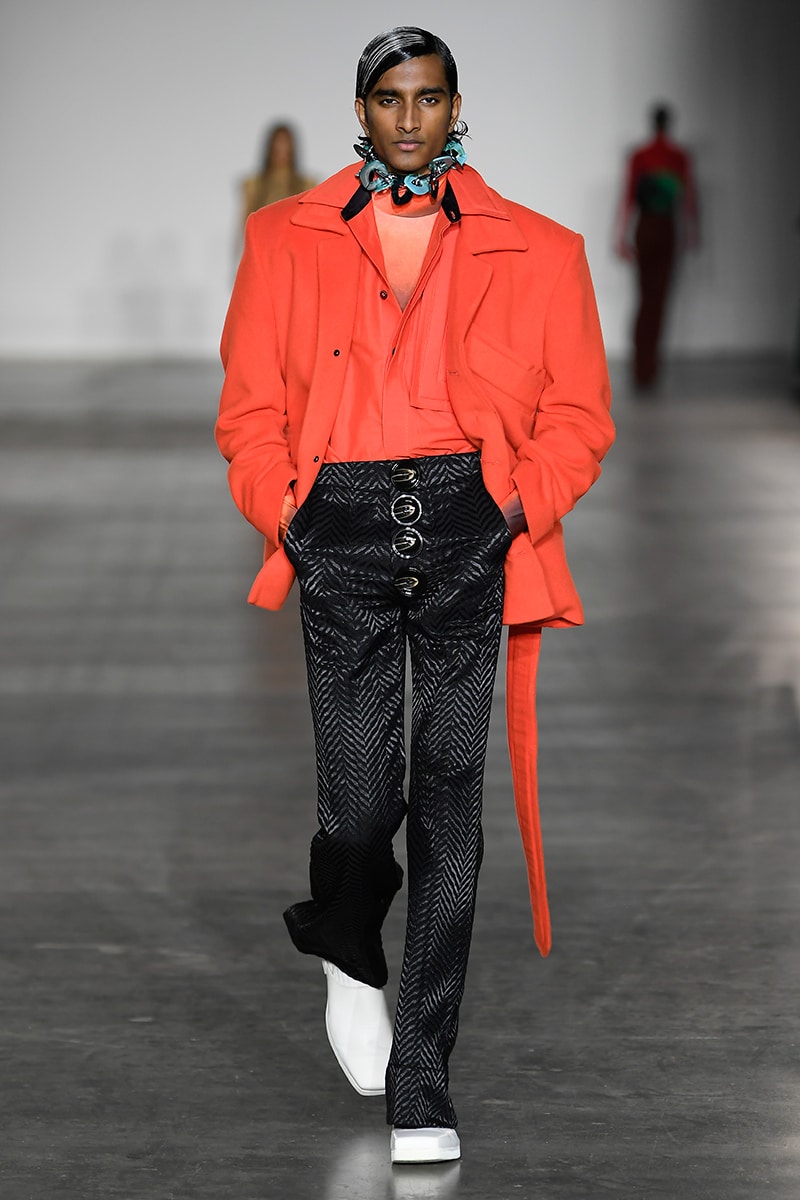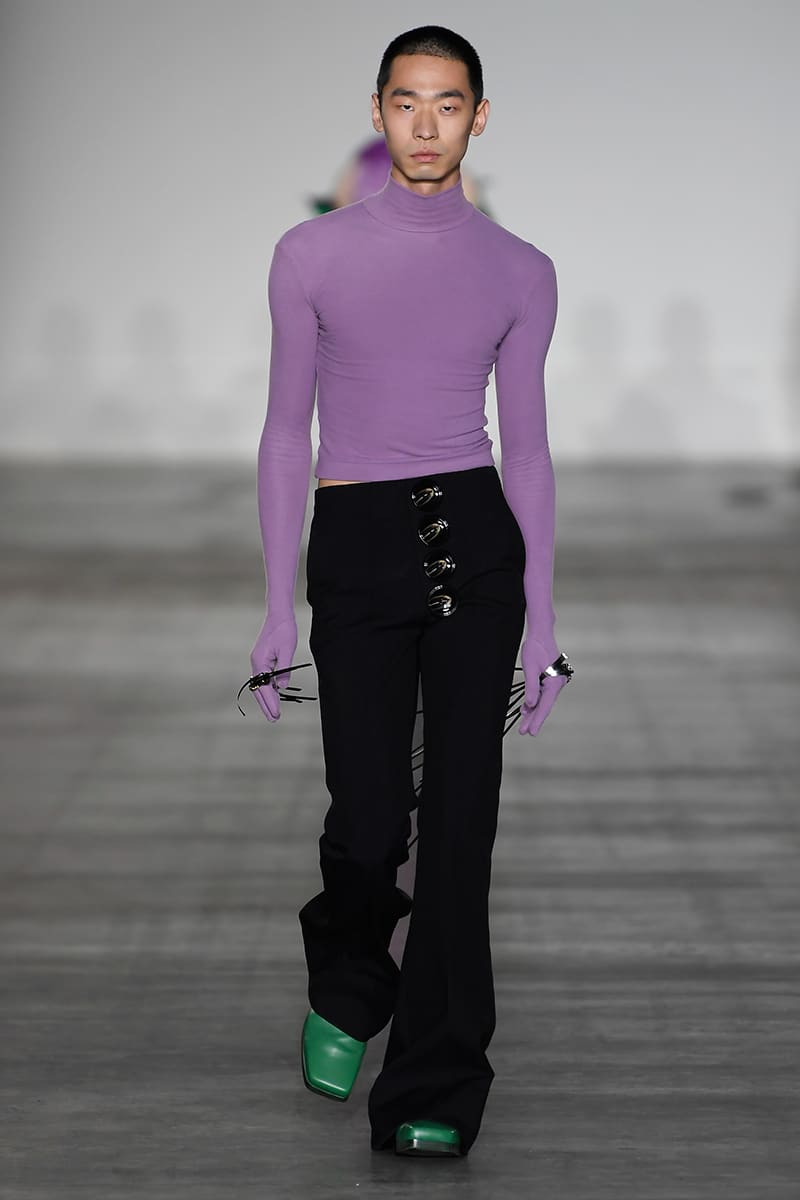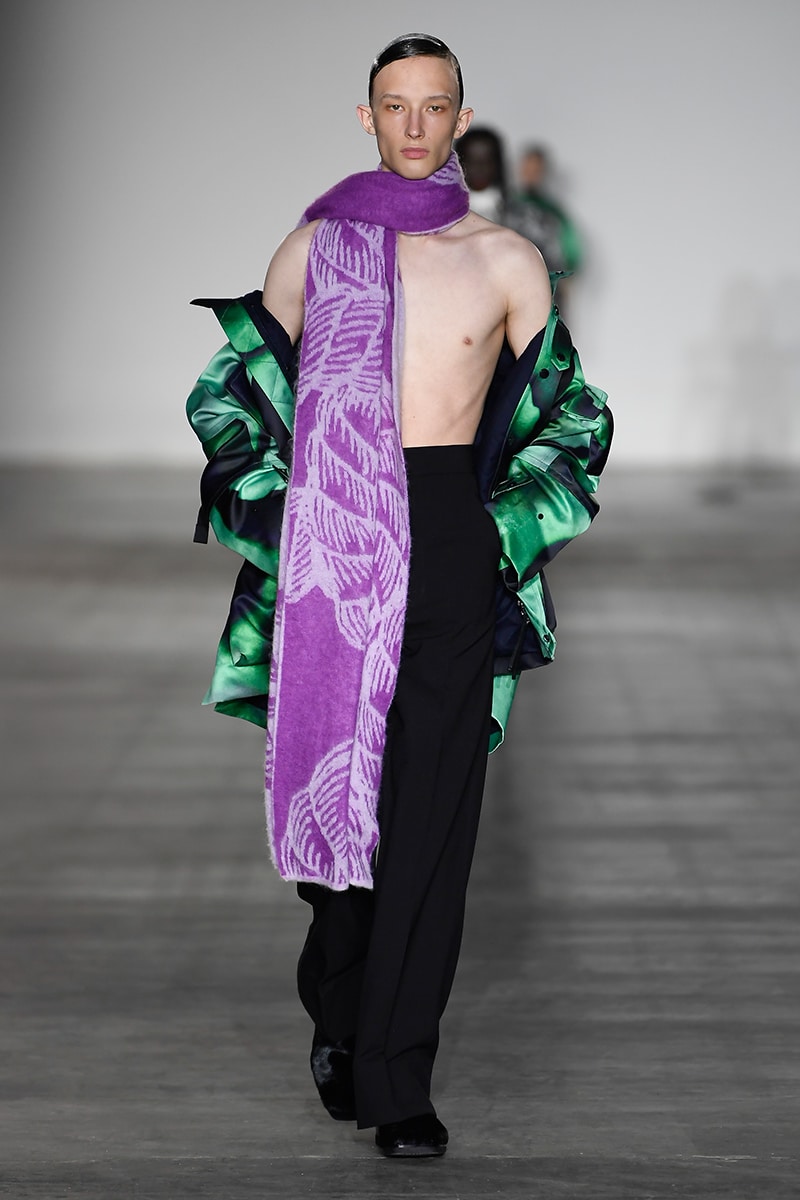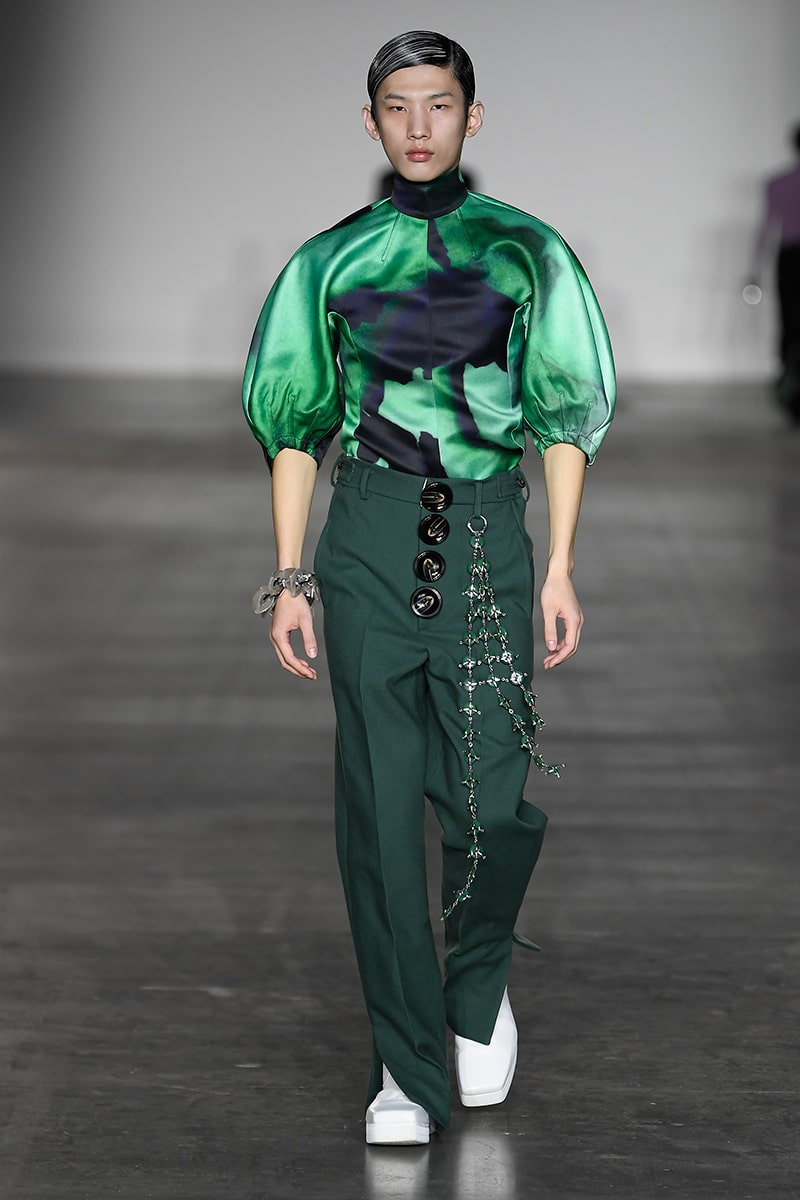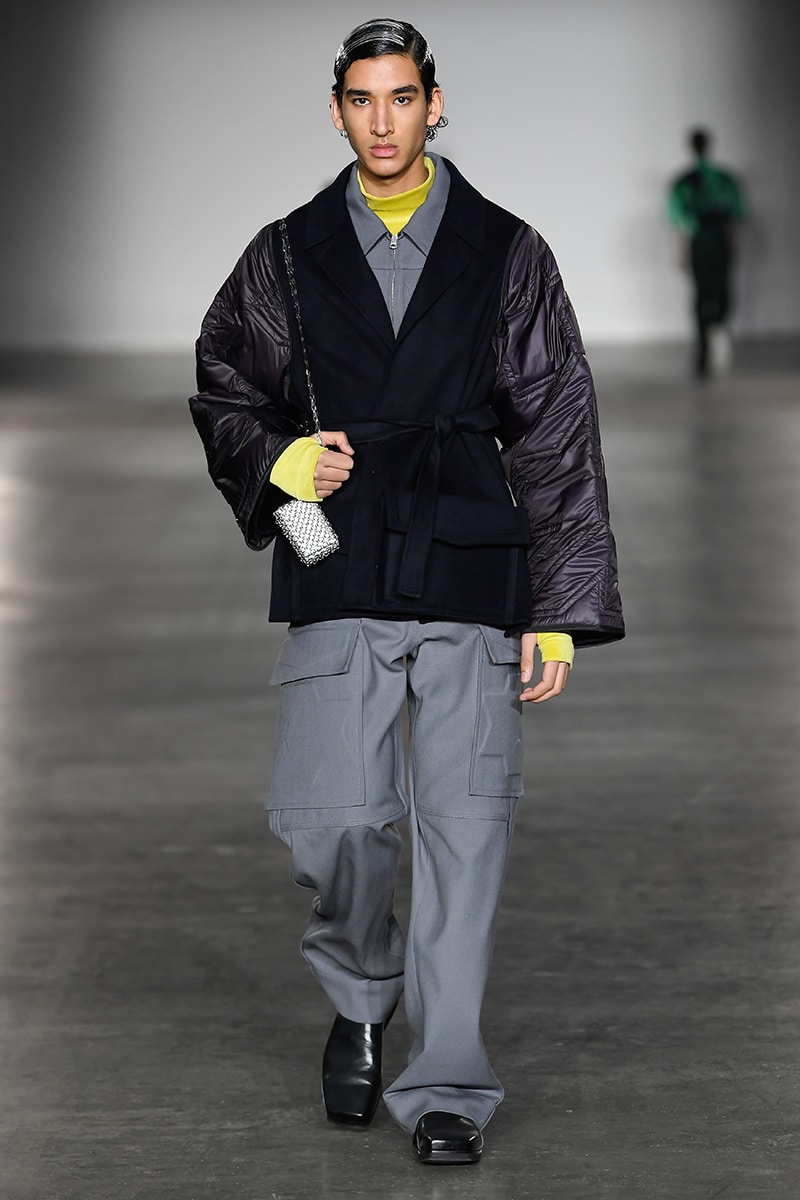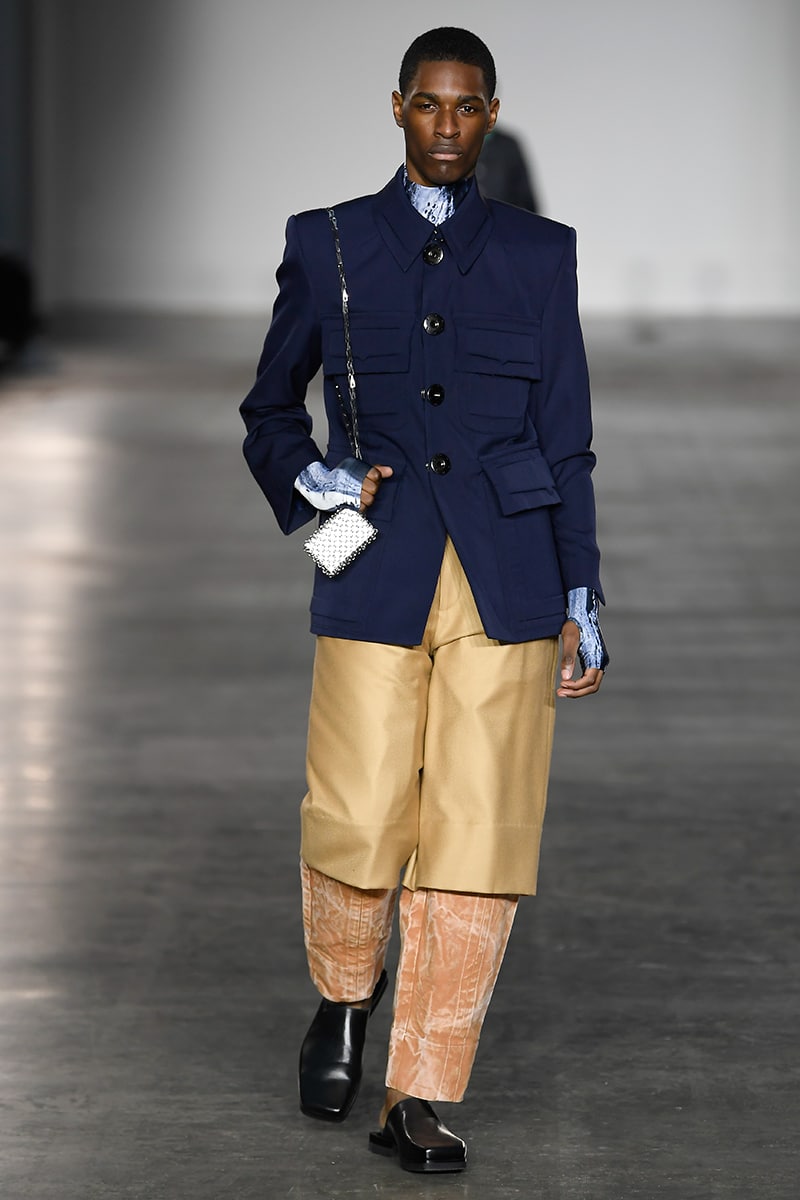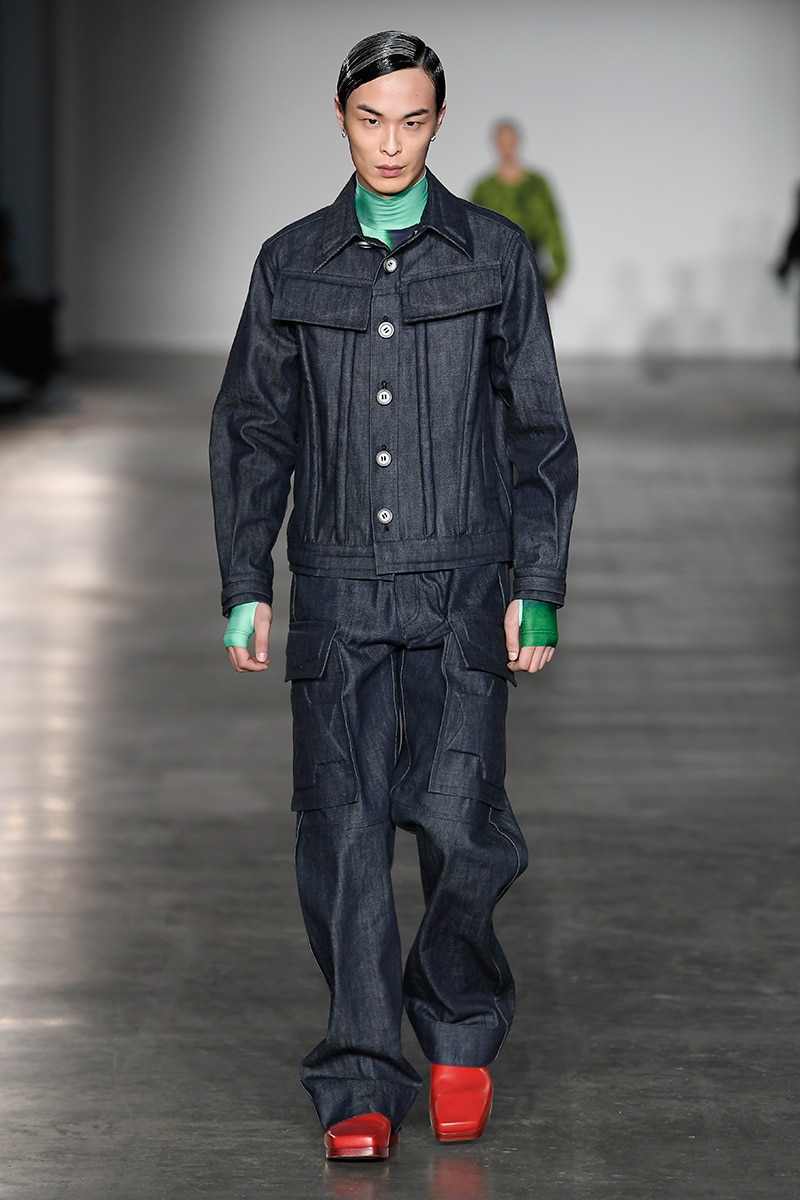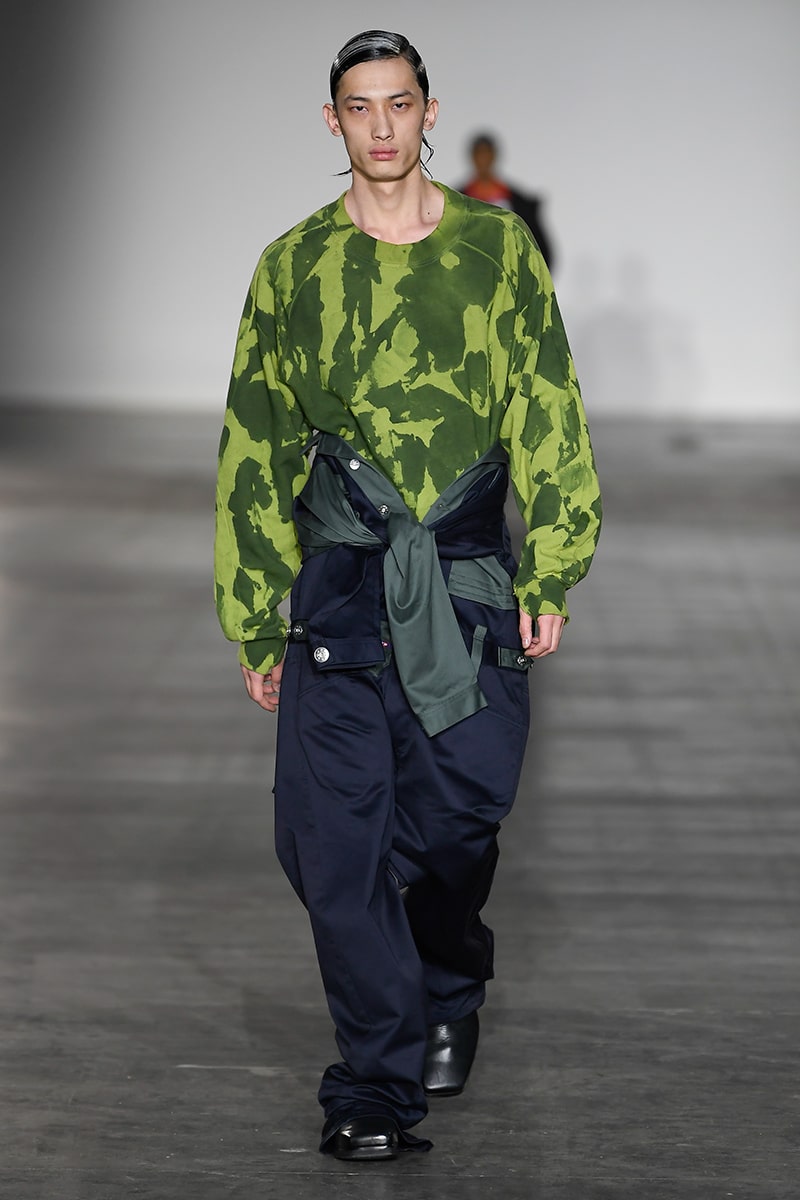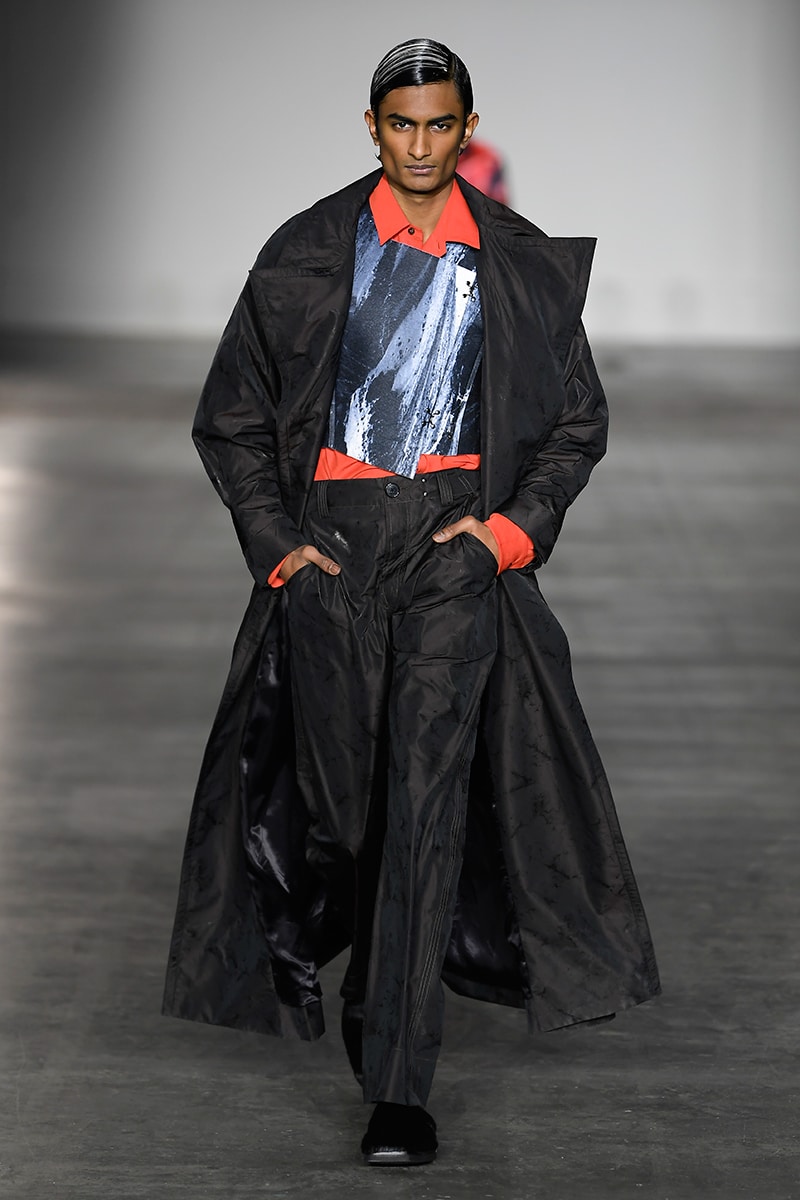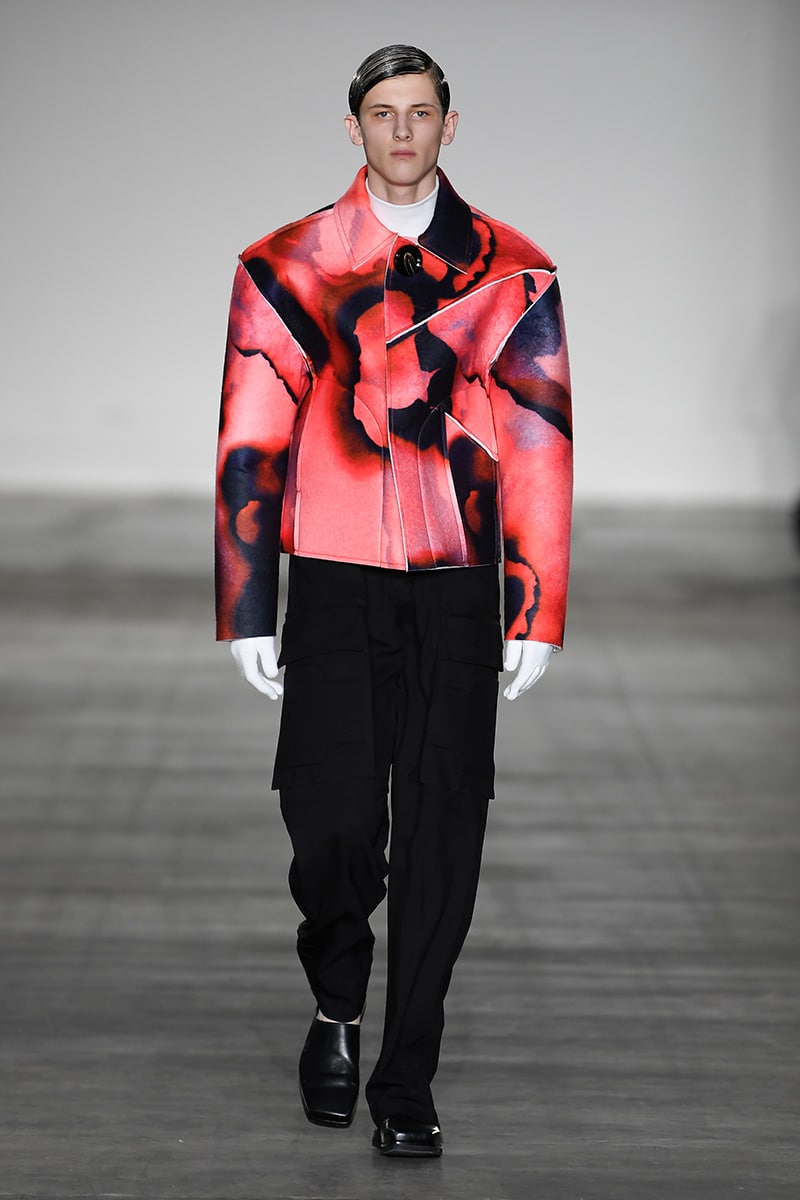 The prints – like a raging fire, cloud of fire, the edge of a fire, or like the edge of water. It attempts to convey such an ambiguous transition texture. Some people think that it is full of passion, some people think that it shows the fragility and incompleteness of life, and some people think that it represents lust. Just like the ever-changing ways of beings in the world, which is not always in a certain status.
Embossed techniques and jacquard fabrics, the massive scale of buttons, gender sharing ideas.
Contemporary Mao Suit and contemporary Cheongsam continue to be developed follows as previous seasons. UNDETECTED's fully hand-crafted metal-encrusted jade accessories were inspired by weapons from each hero in the "Water Margin" story. Old Shanghai handmade craftsmen's hand-made leather shoes are exclusively developed for PRONOUNCE this season.
PRONOUNCE is also very pleased to announce the upcoming collaboration with the Italian premium lifestyle brand and leading denim pioneer, DIESEL. Some of the 18-piece, were previewed today at PRONOUNCE's show. The full disclosure of the collection will take place during Shanghai Fashion Week and will hit stores—in China, at DIESEL's flagship doors and at key wholesale accounts worldwide—in late March.
Fall/ Winter 2020 collection is a collection full of emotions and different characters. PRONOUNCE imagines that this season's collection is representative of each hero in the 'Water Margin' story (108 Stars of Destiny). The looks and figures in the show seem likes different heroes from the story live in today. Each look will be named under a hero's nickname (Full list will be present on PRONOUNCE's Instagram).
Fall/Winter 2020 is defined by transitional states: between functional and decorative, restriction and freedom, real and artificial. A PRONOUNCE way of explaining beauty and masculinity.