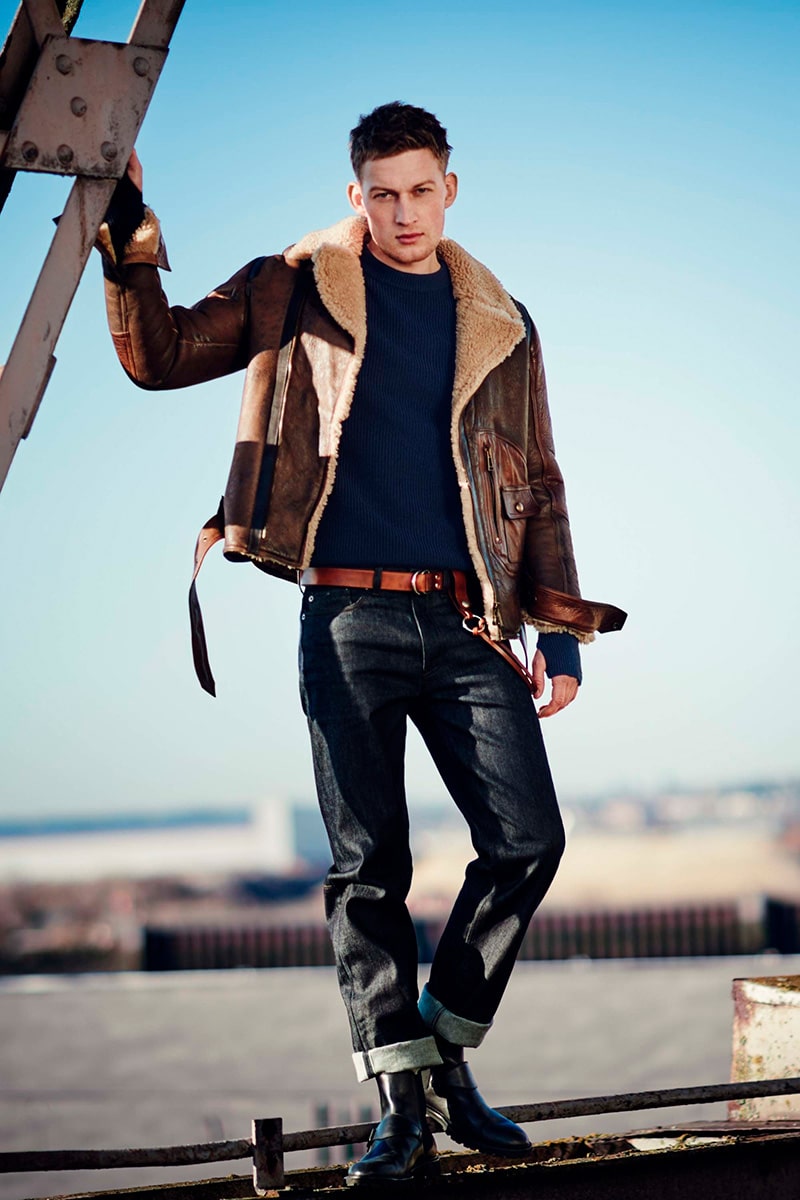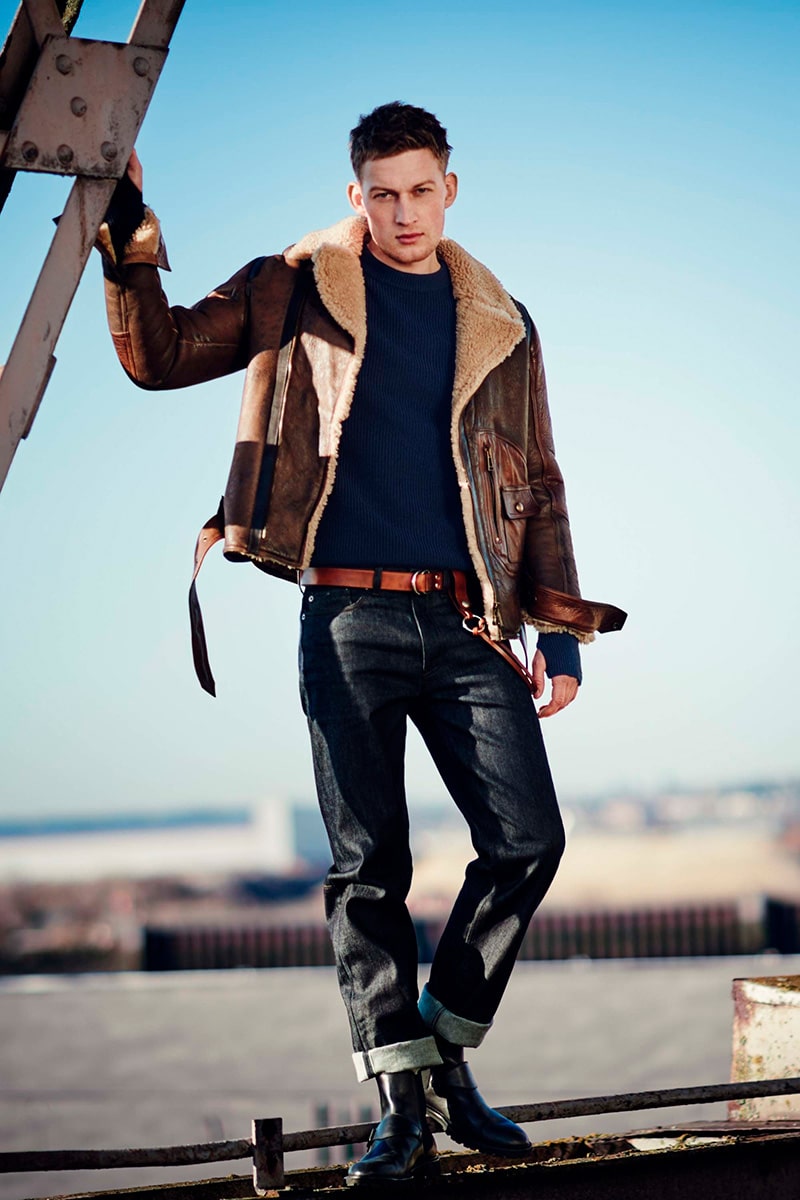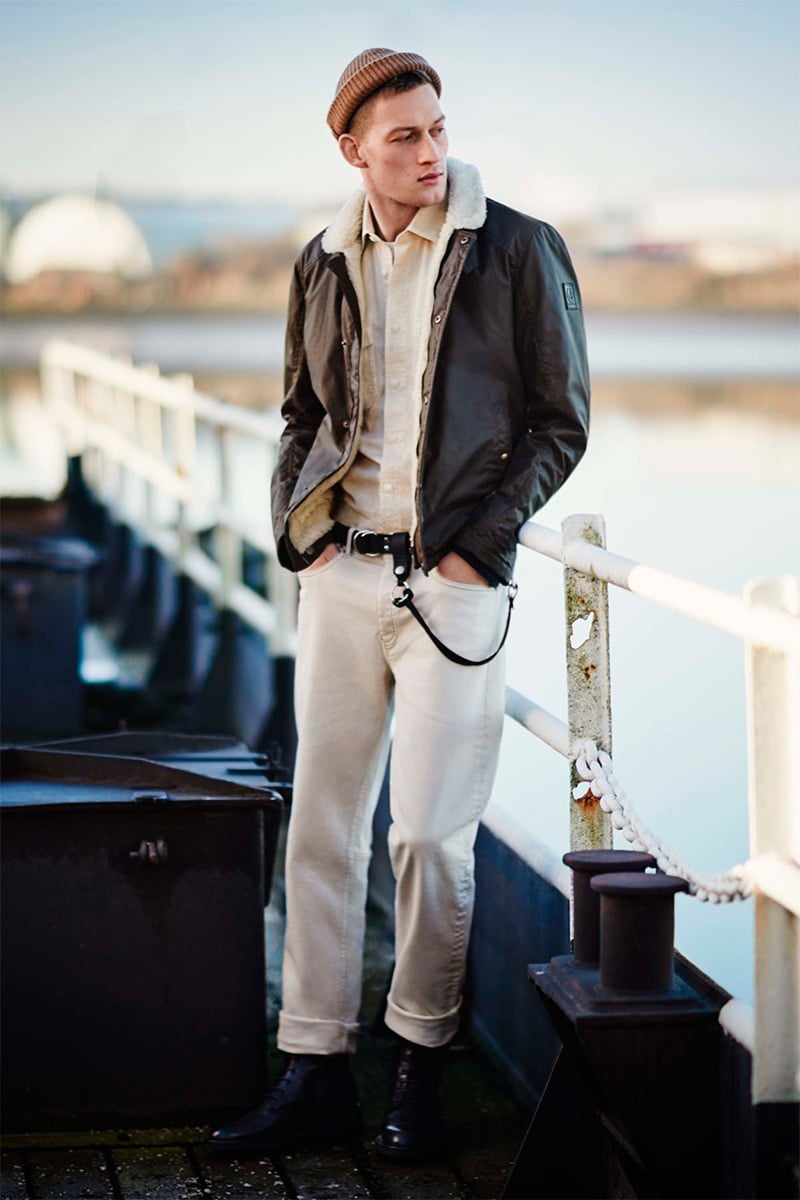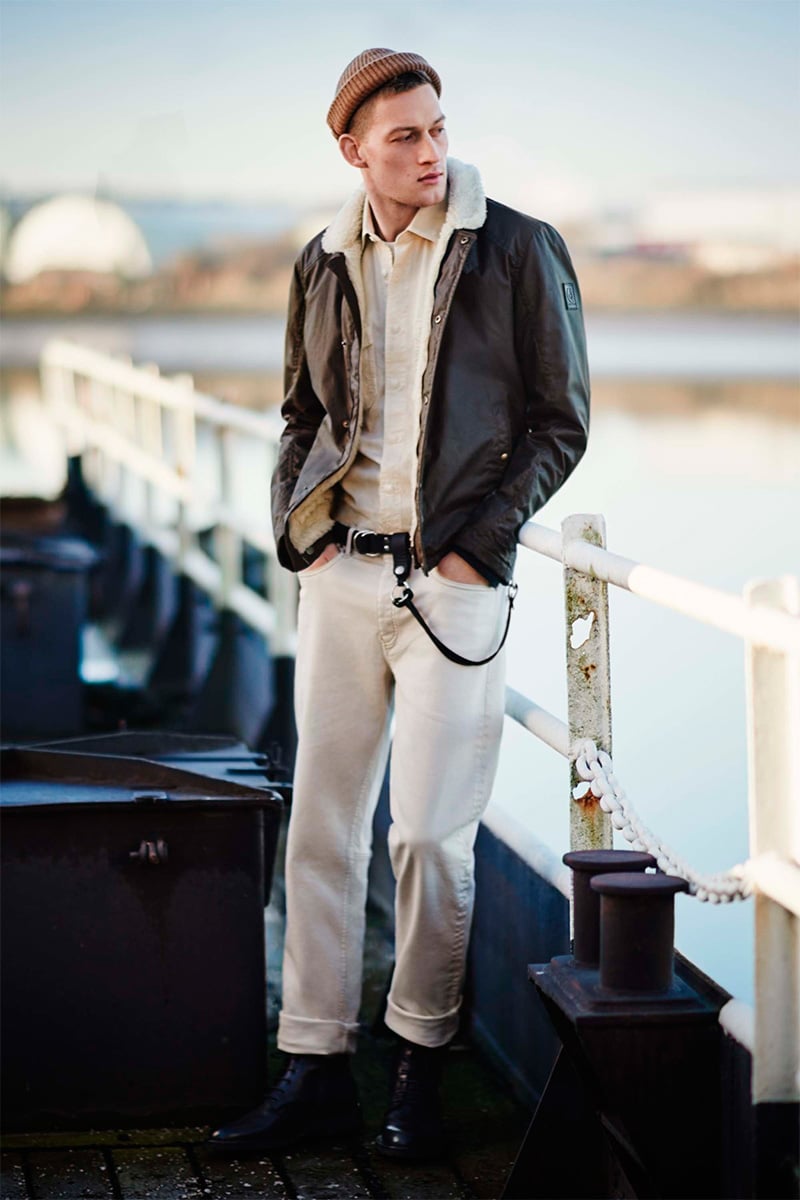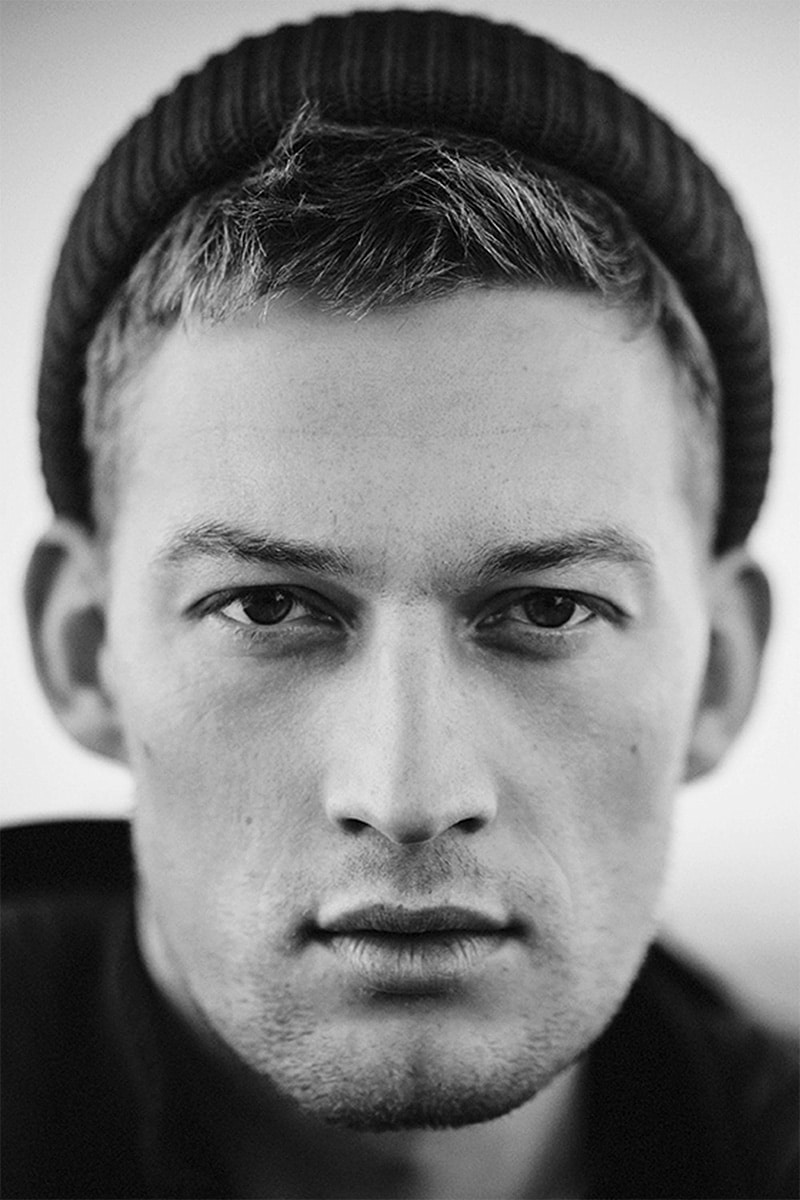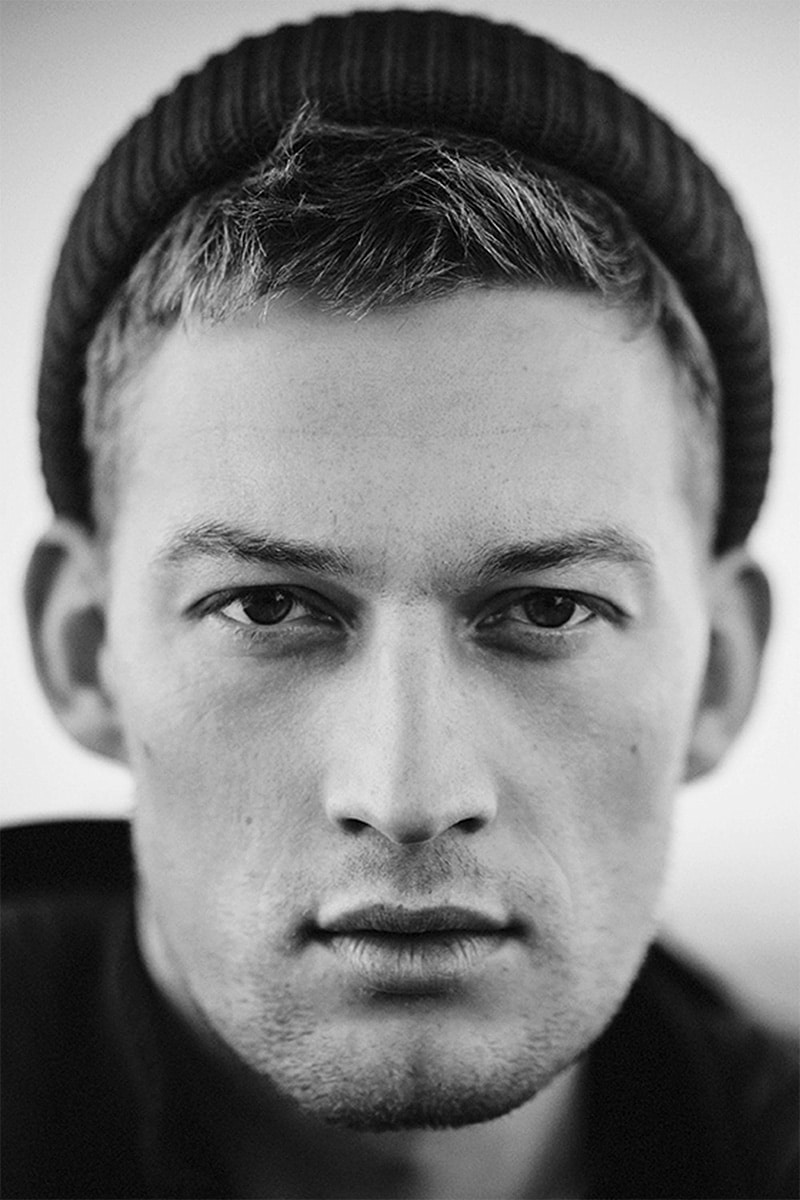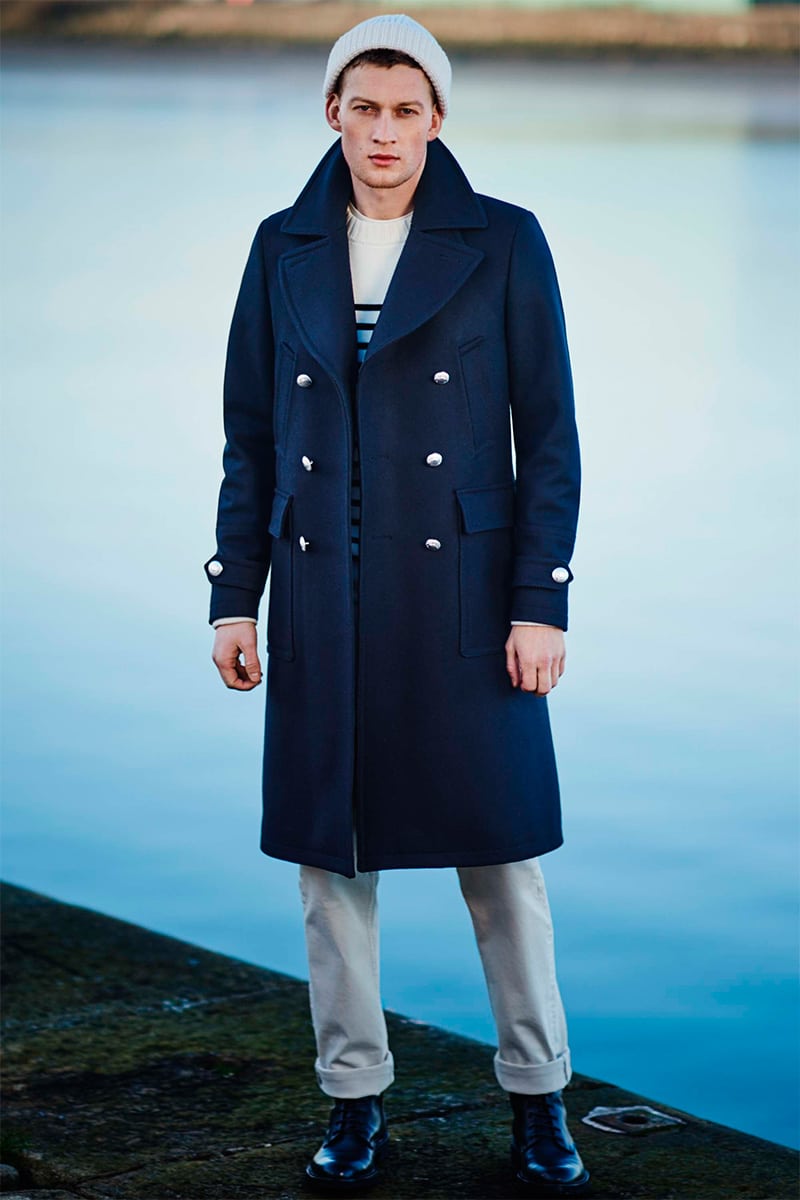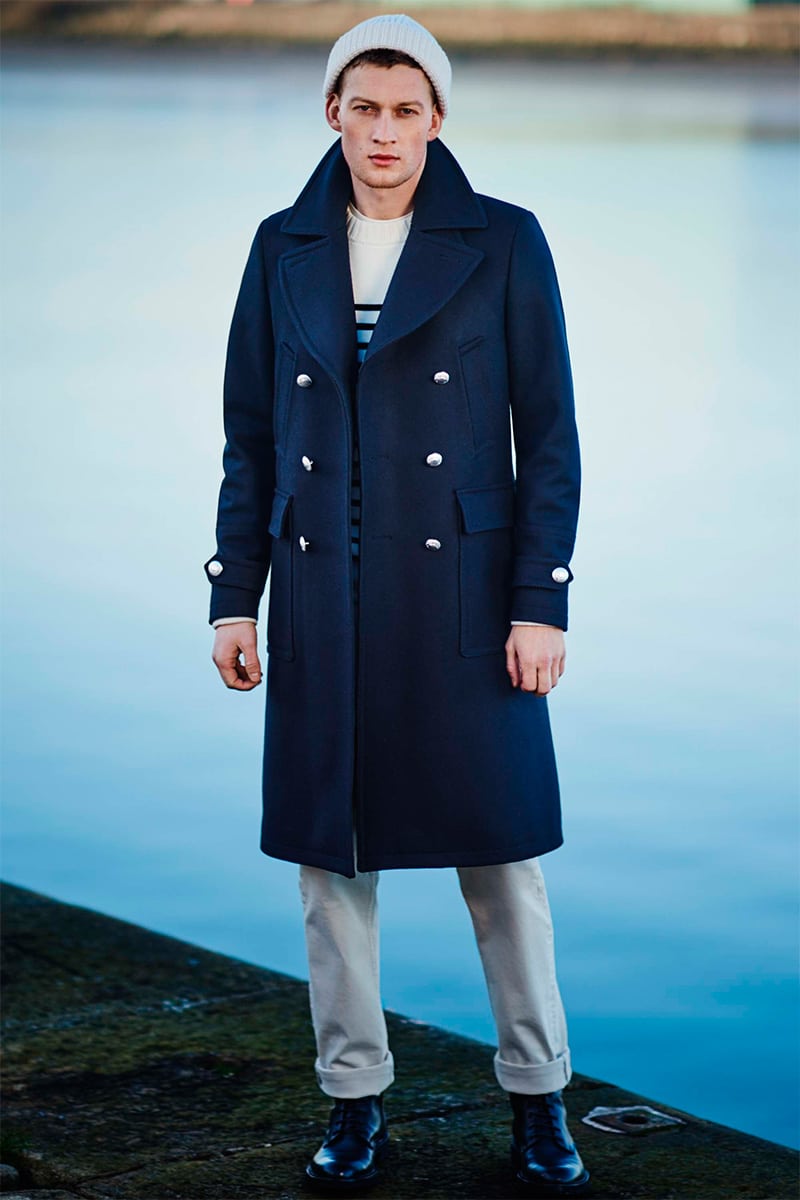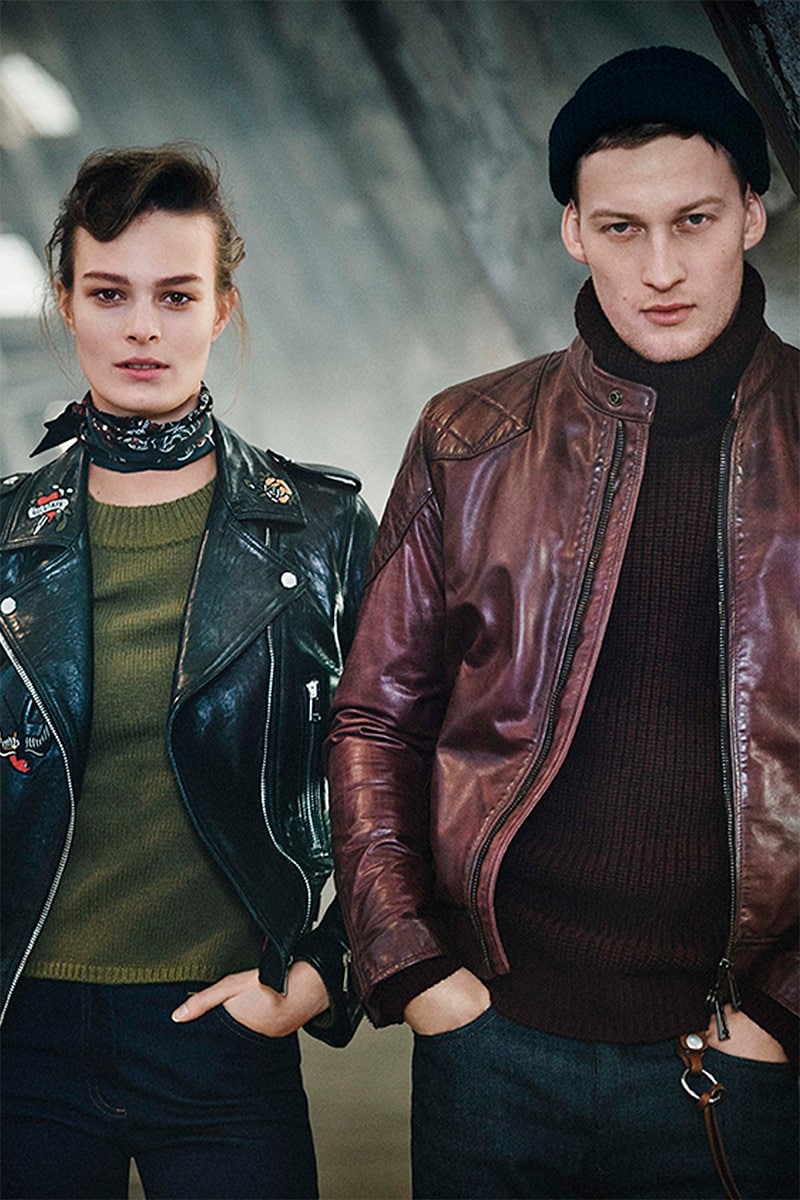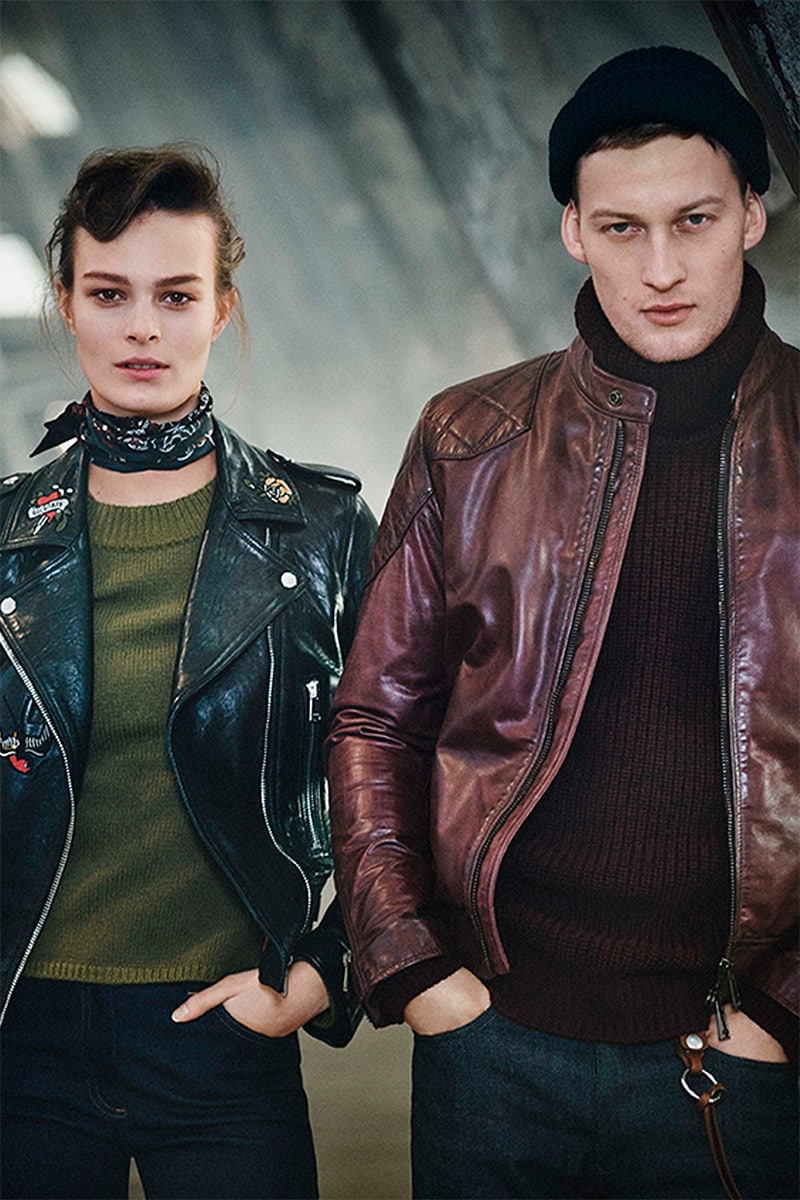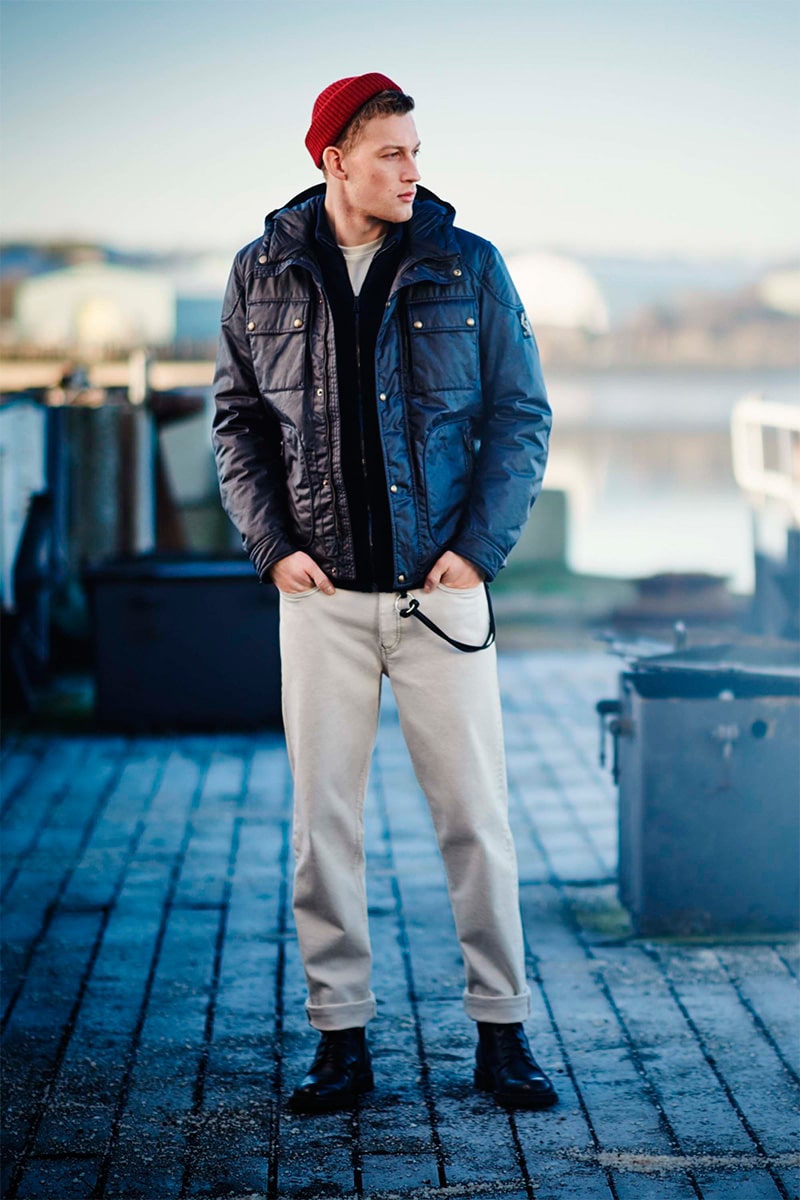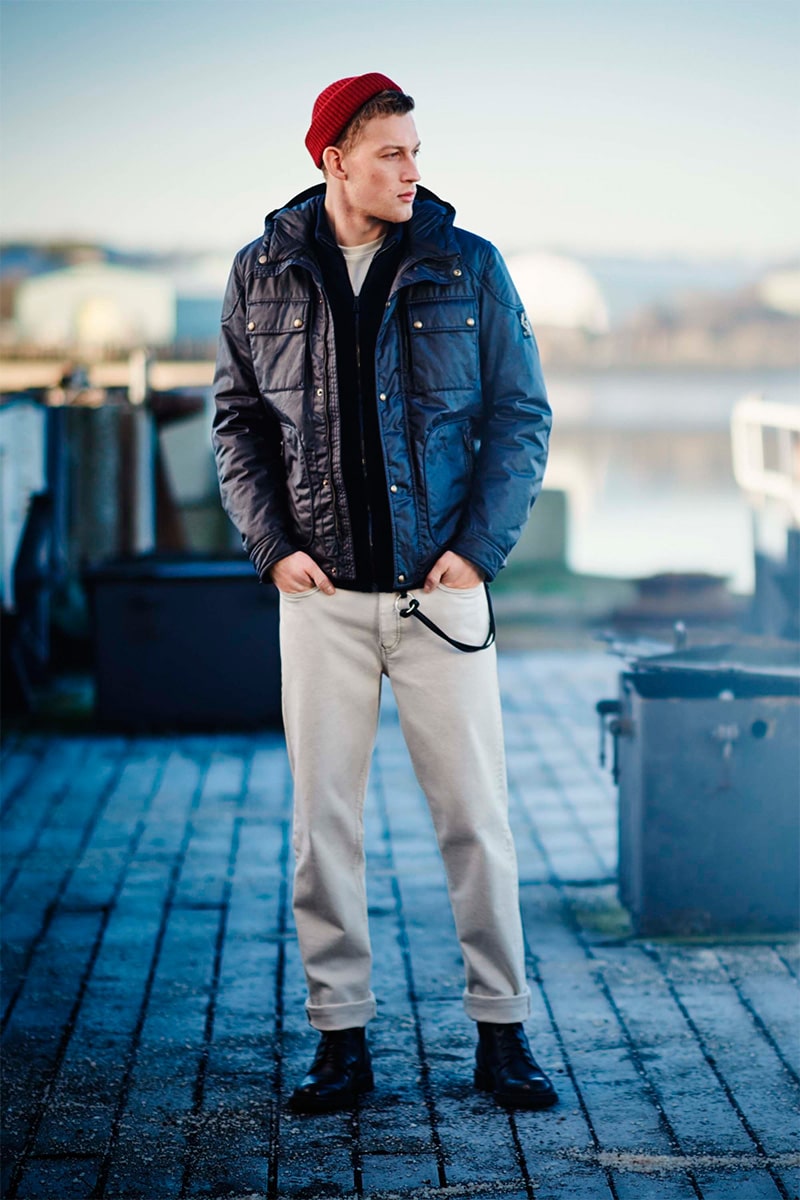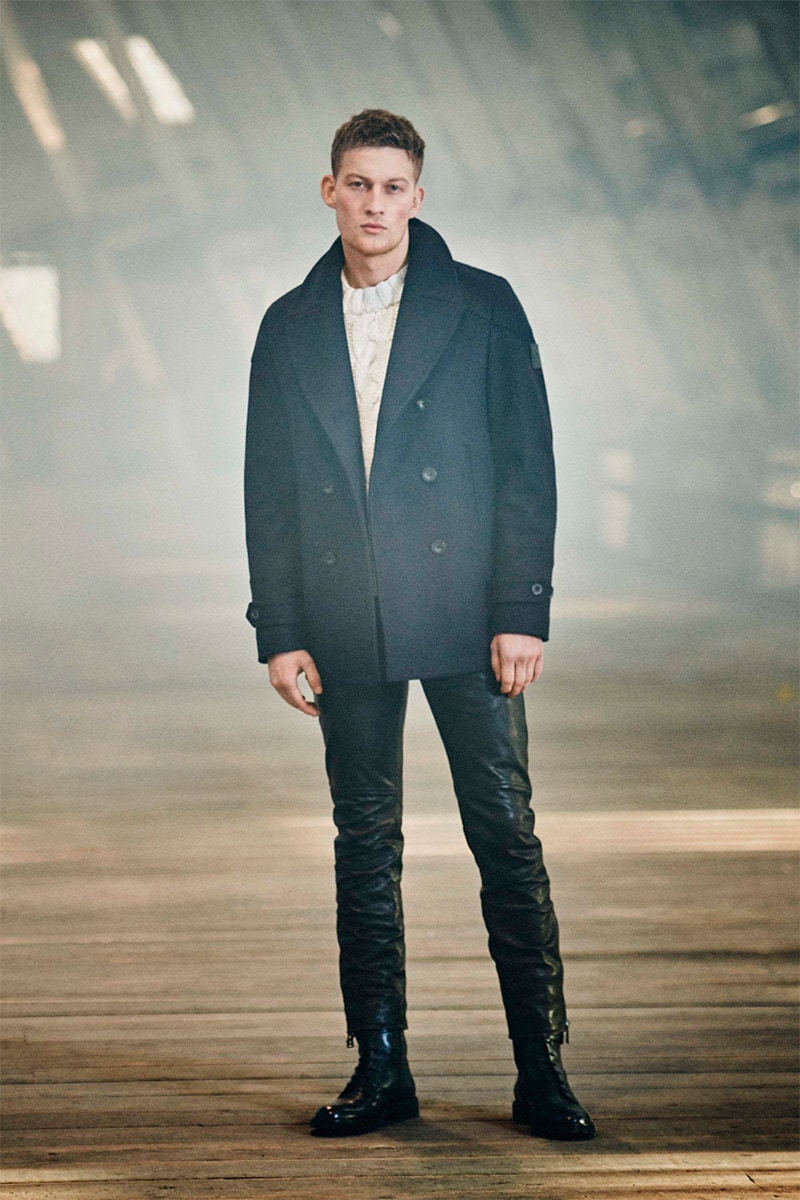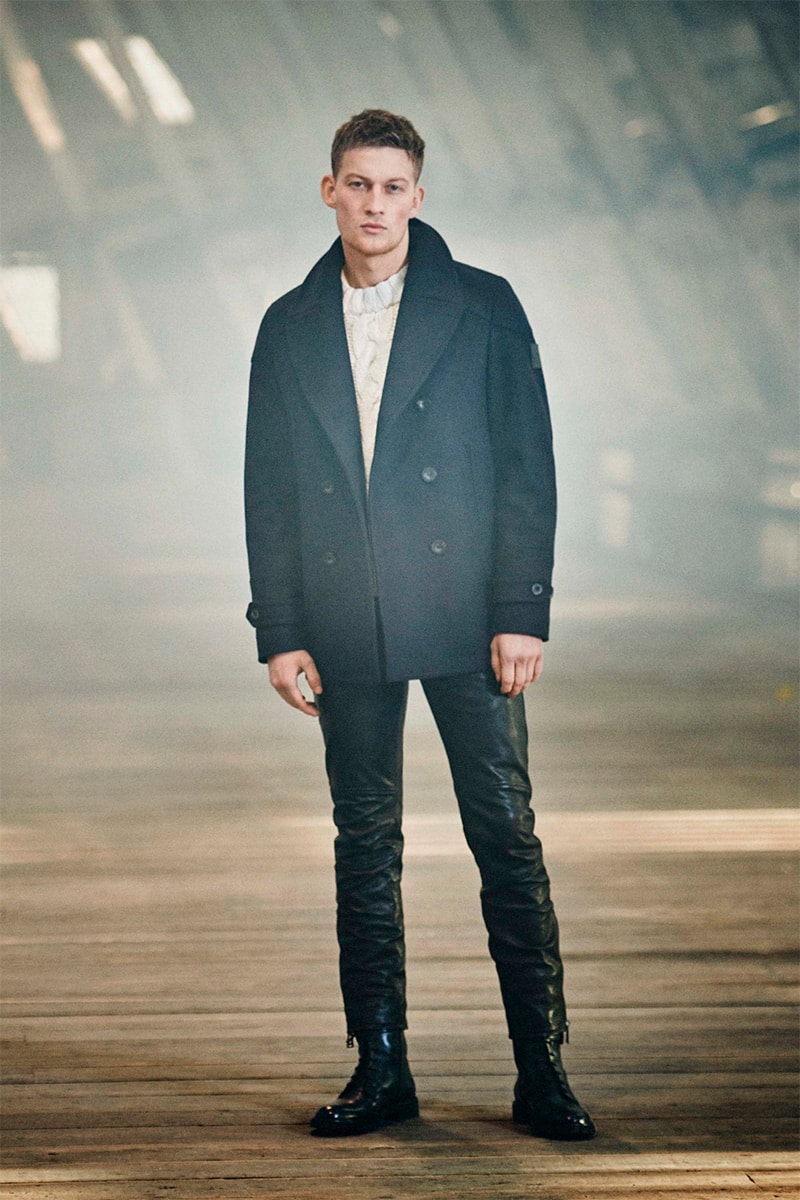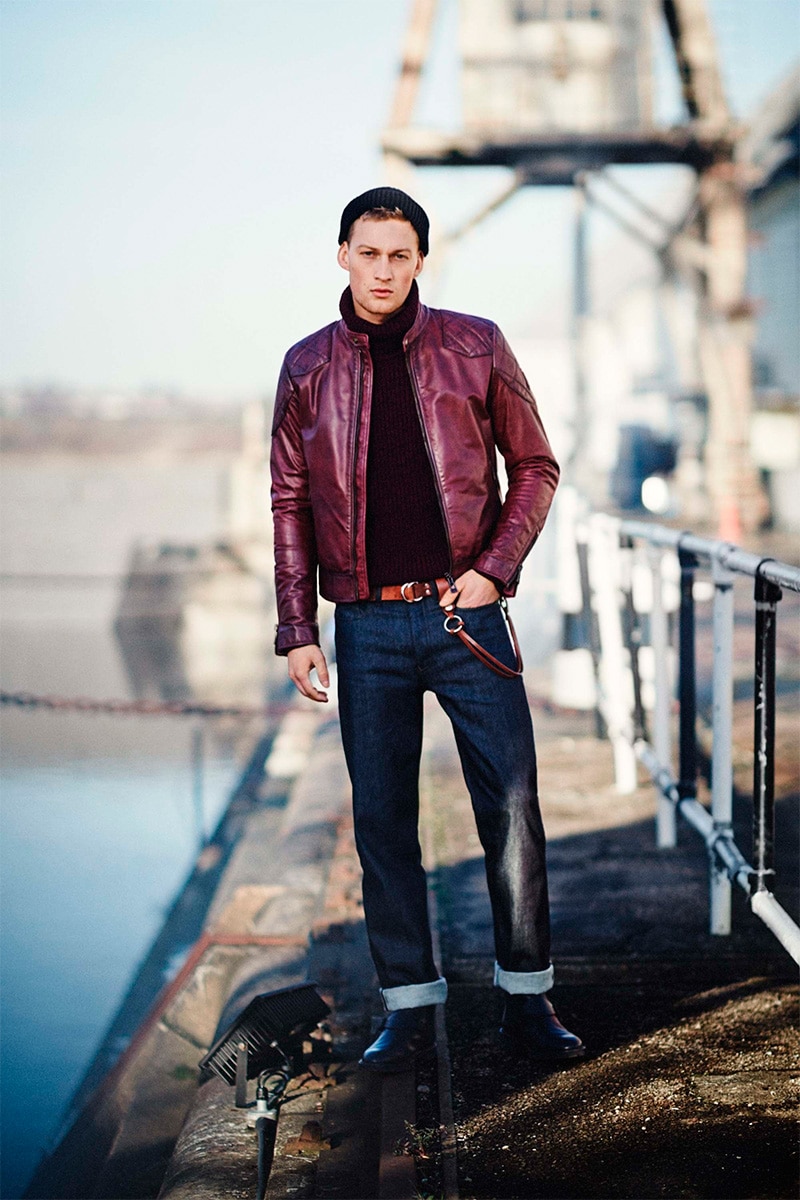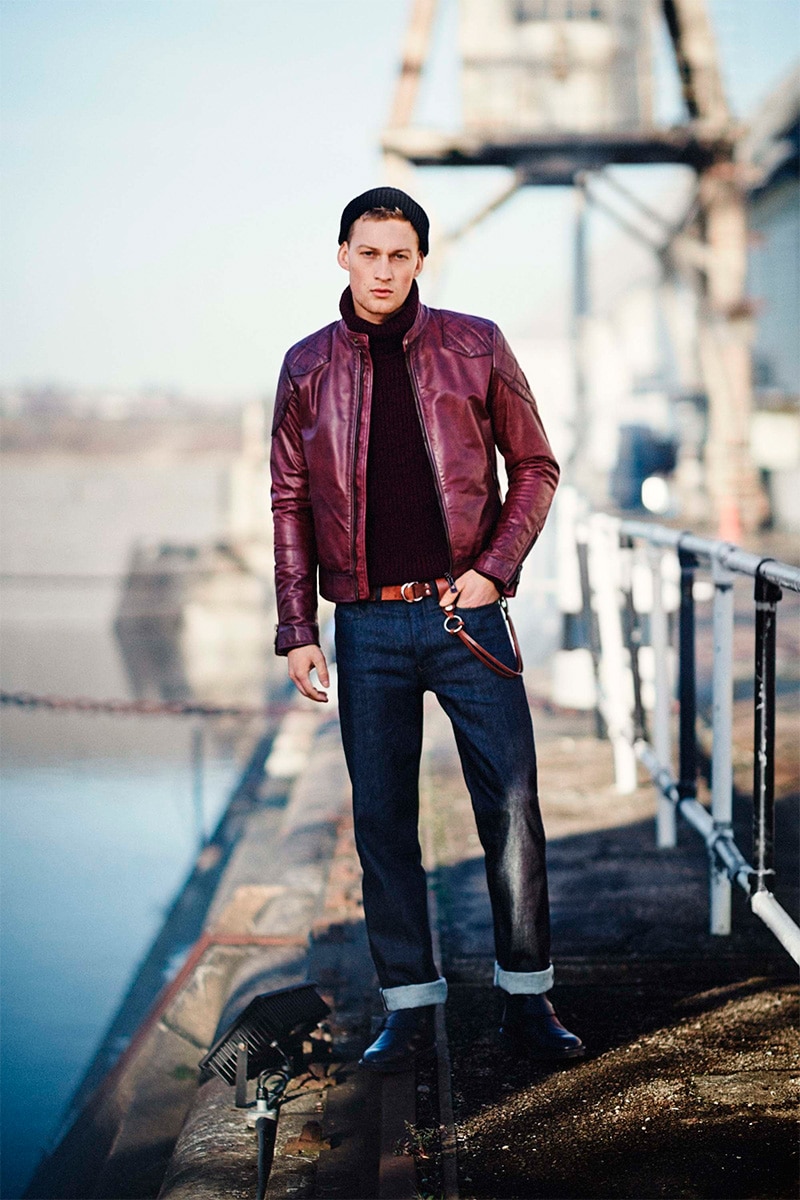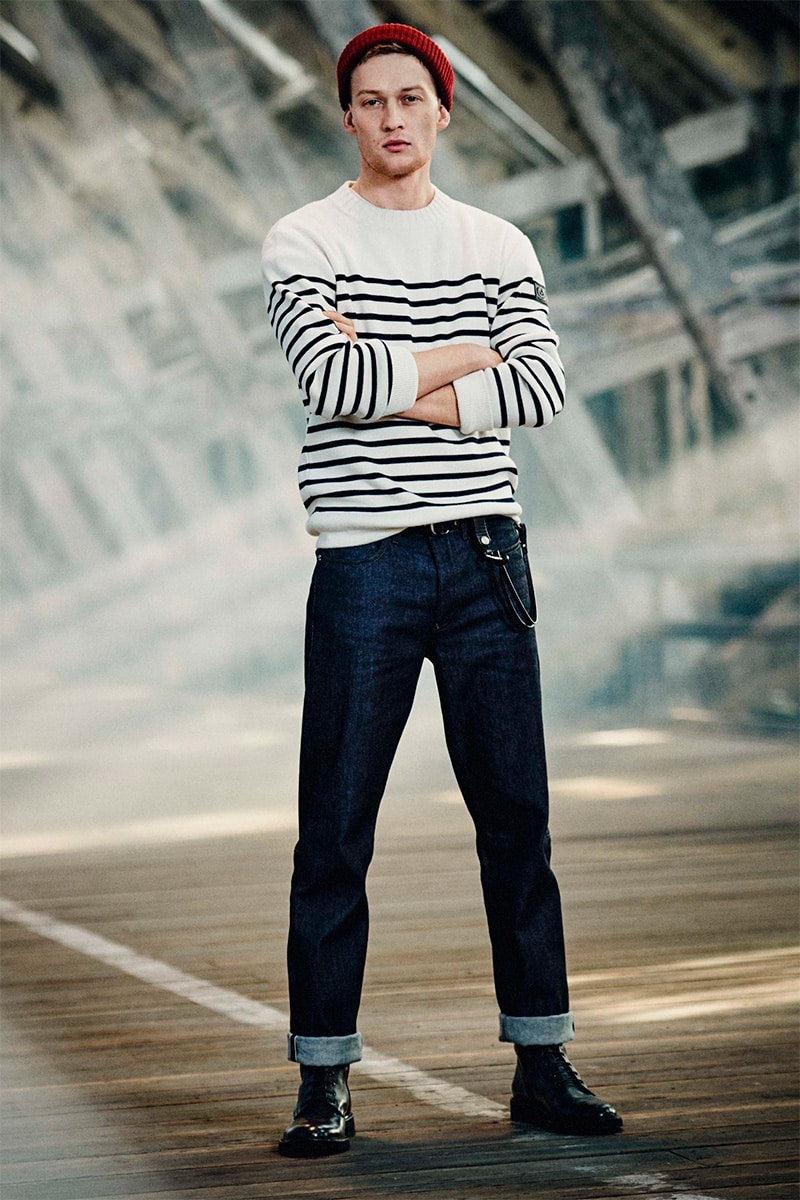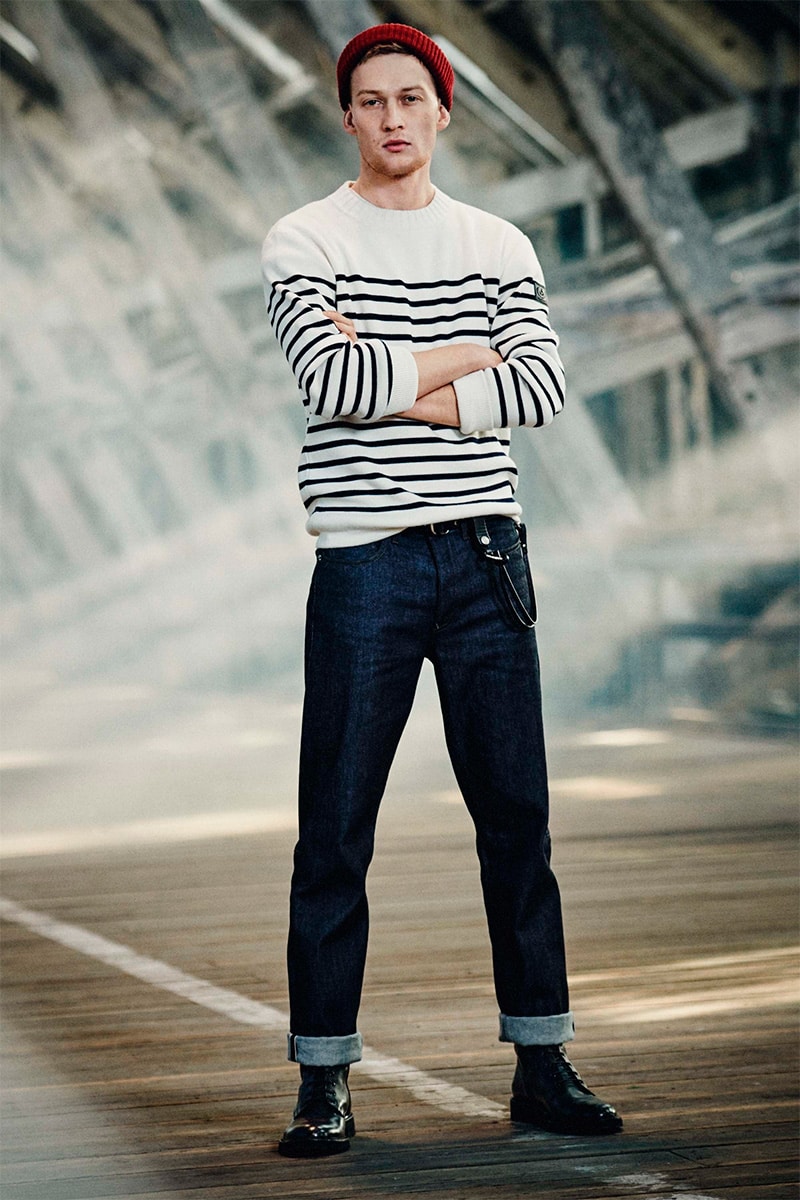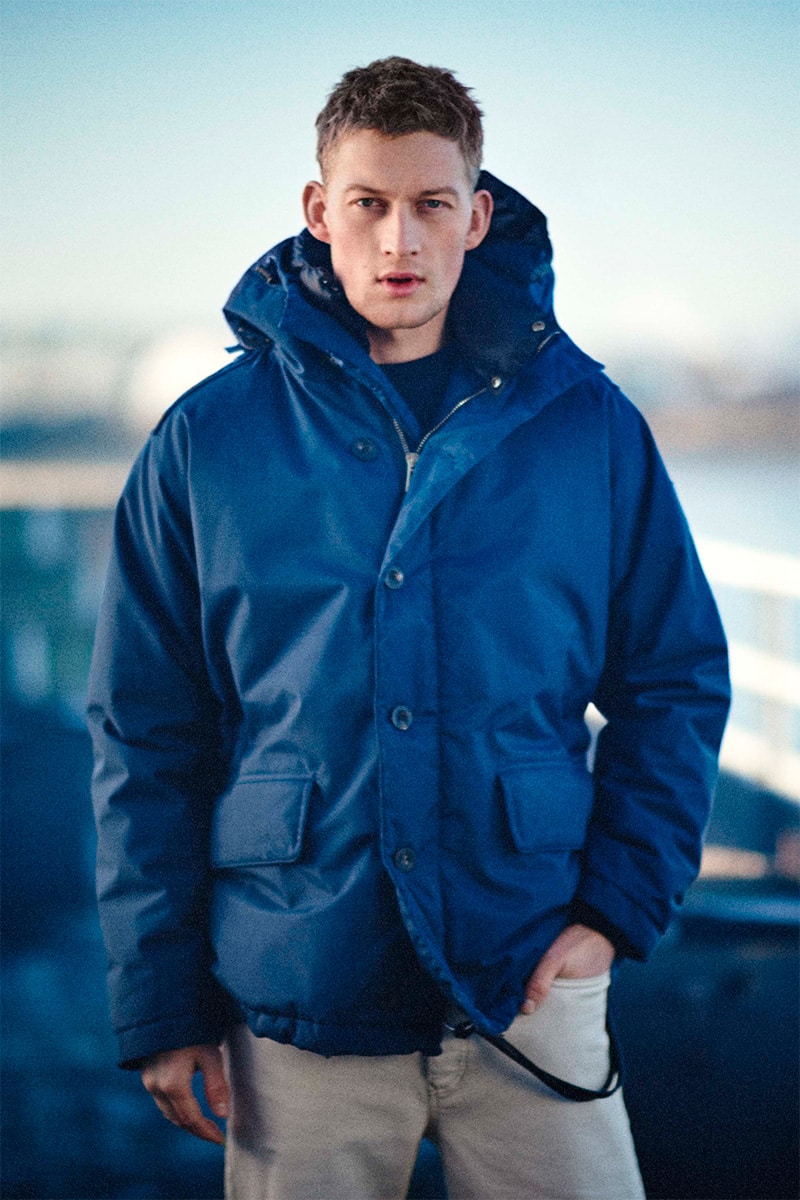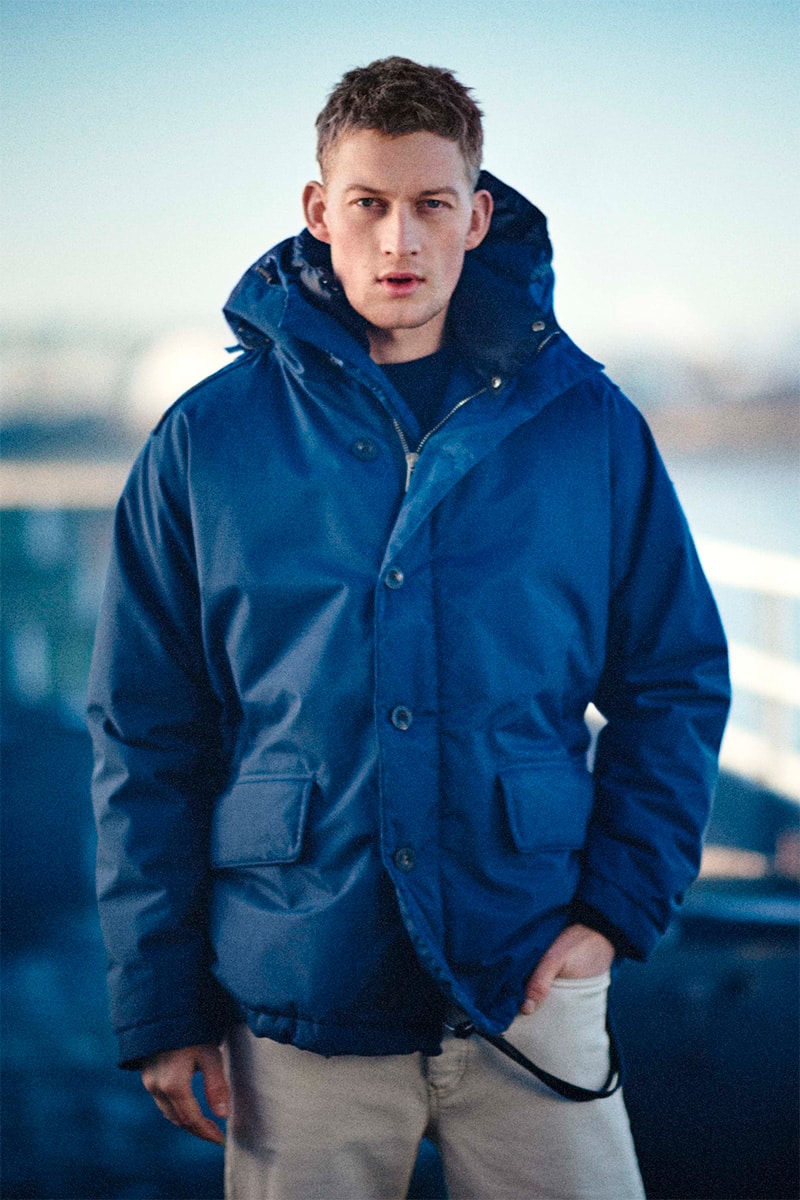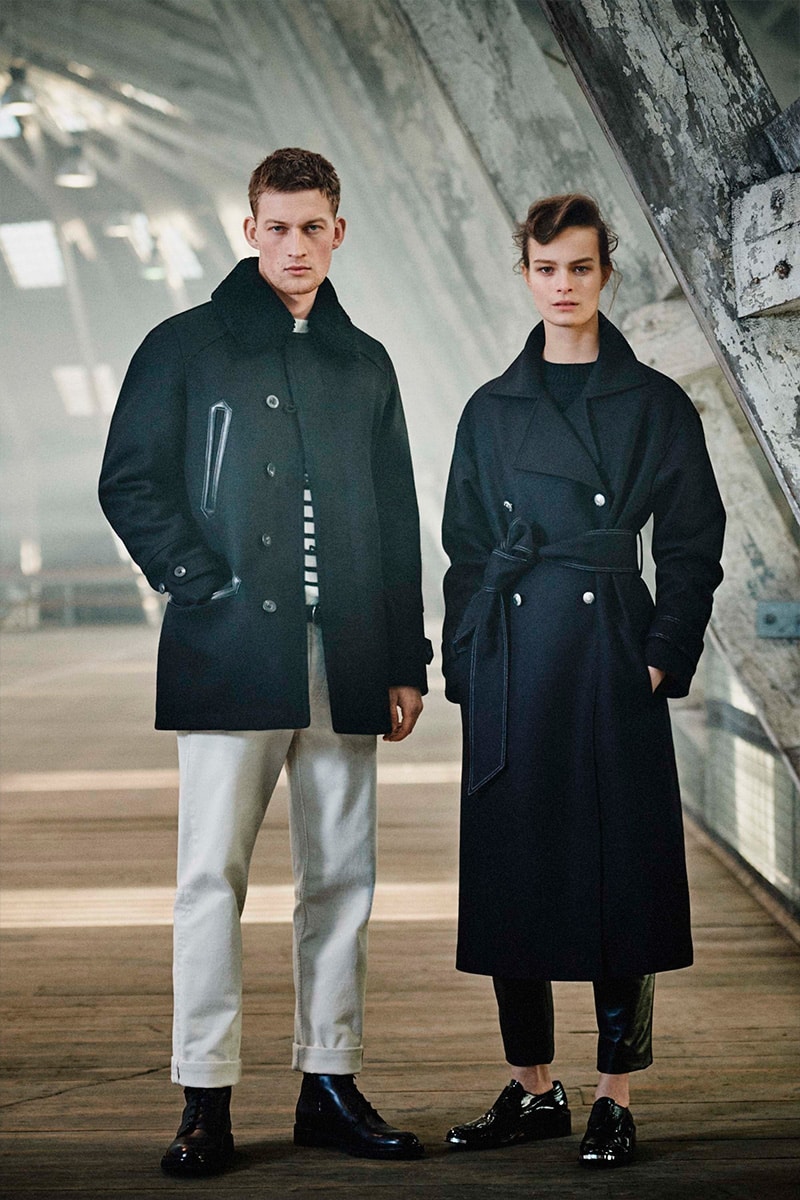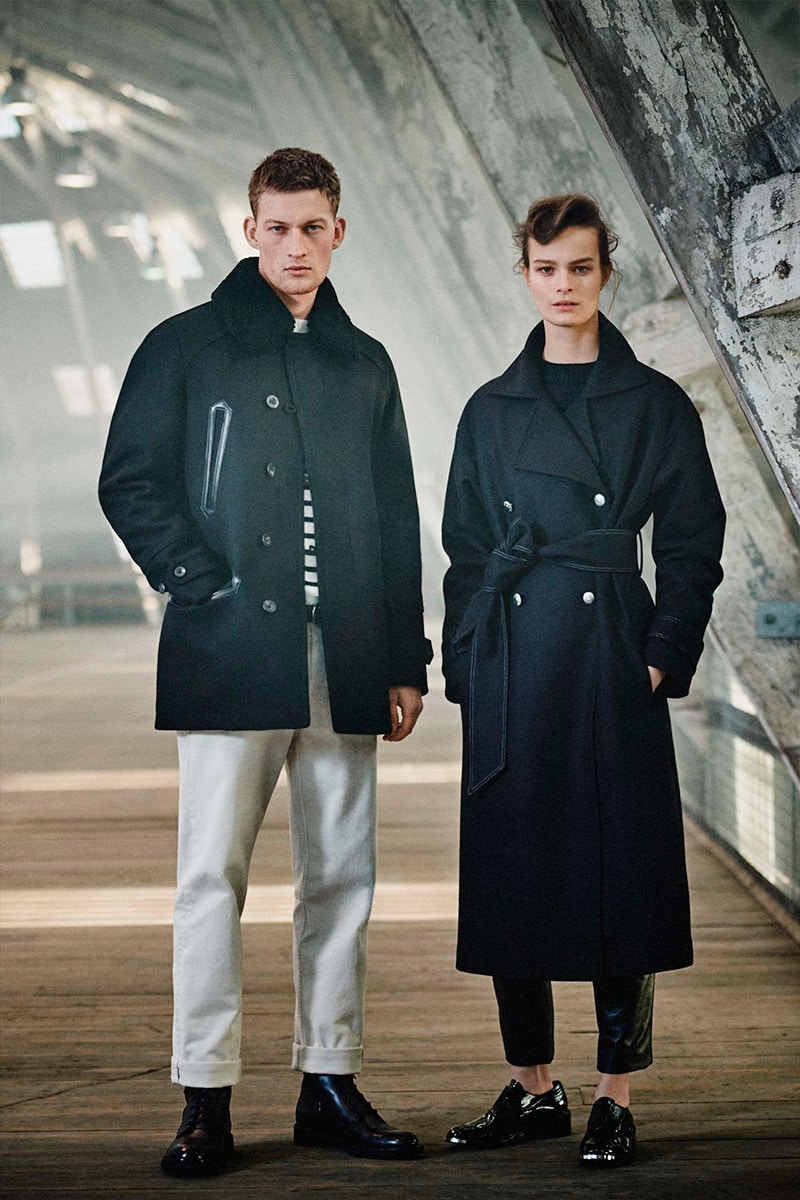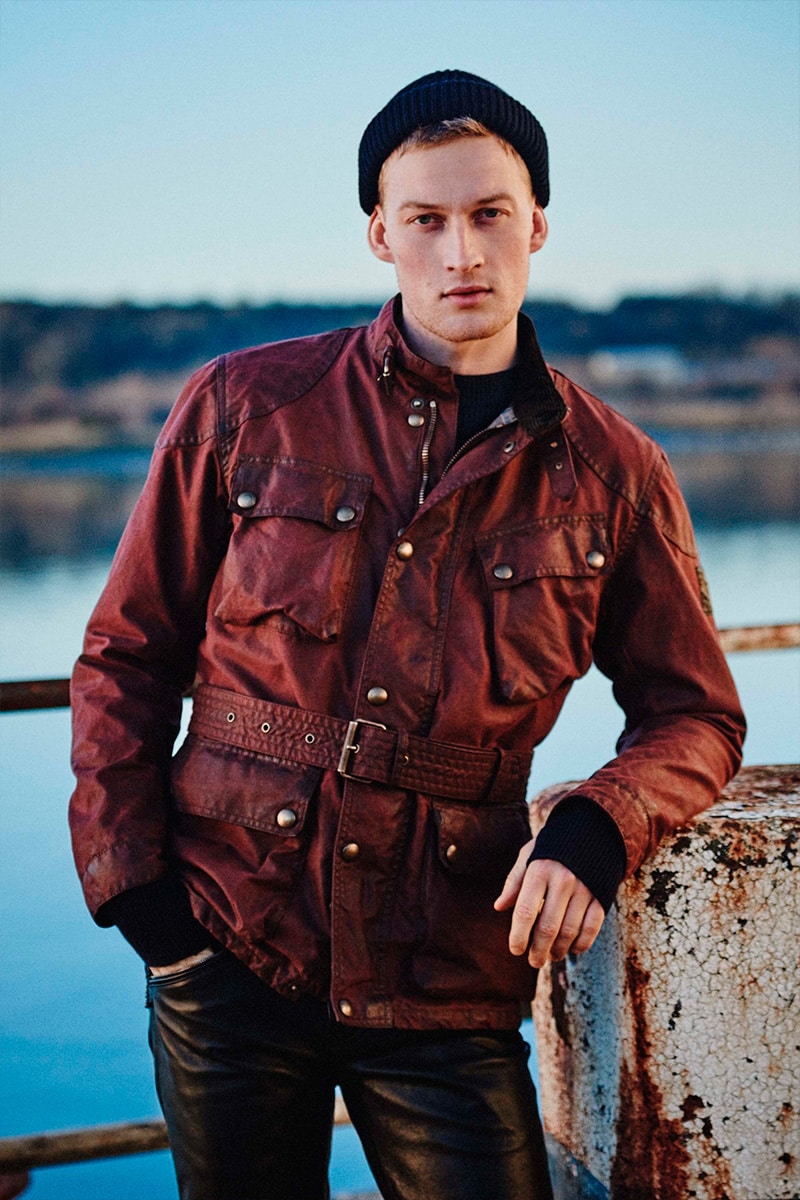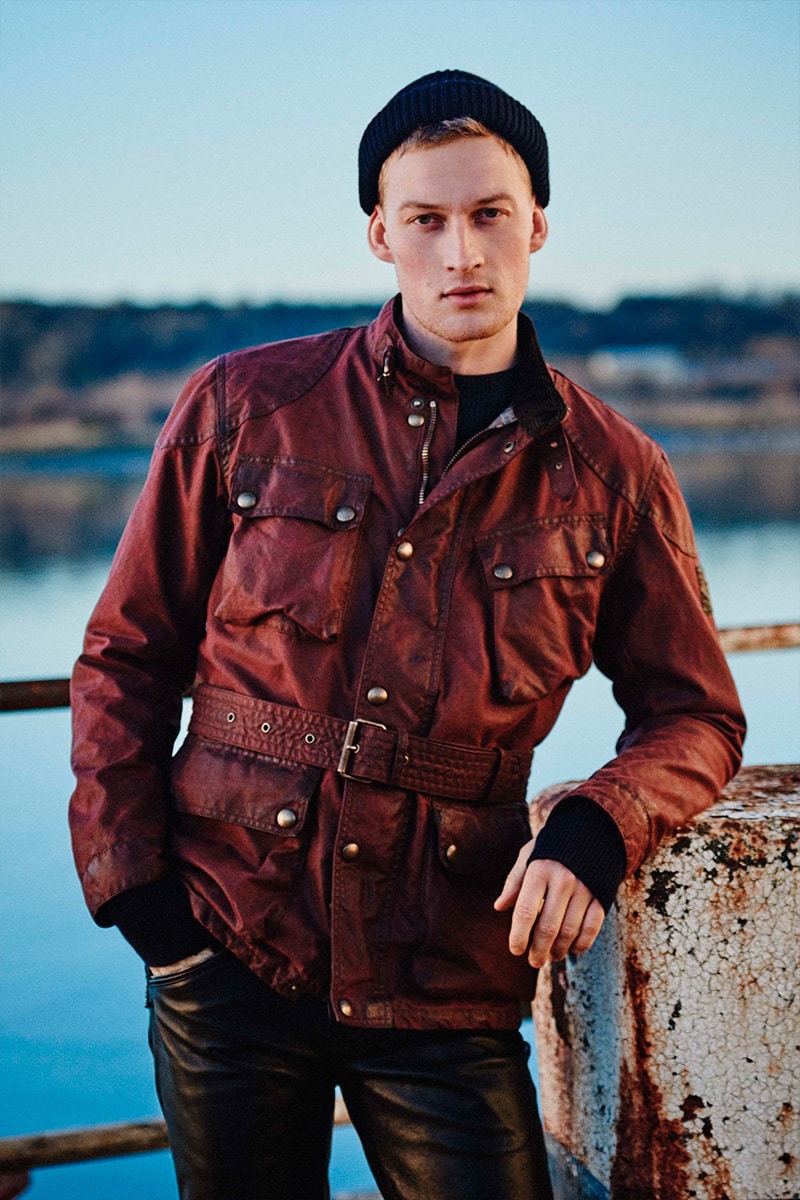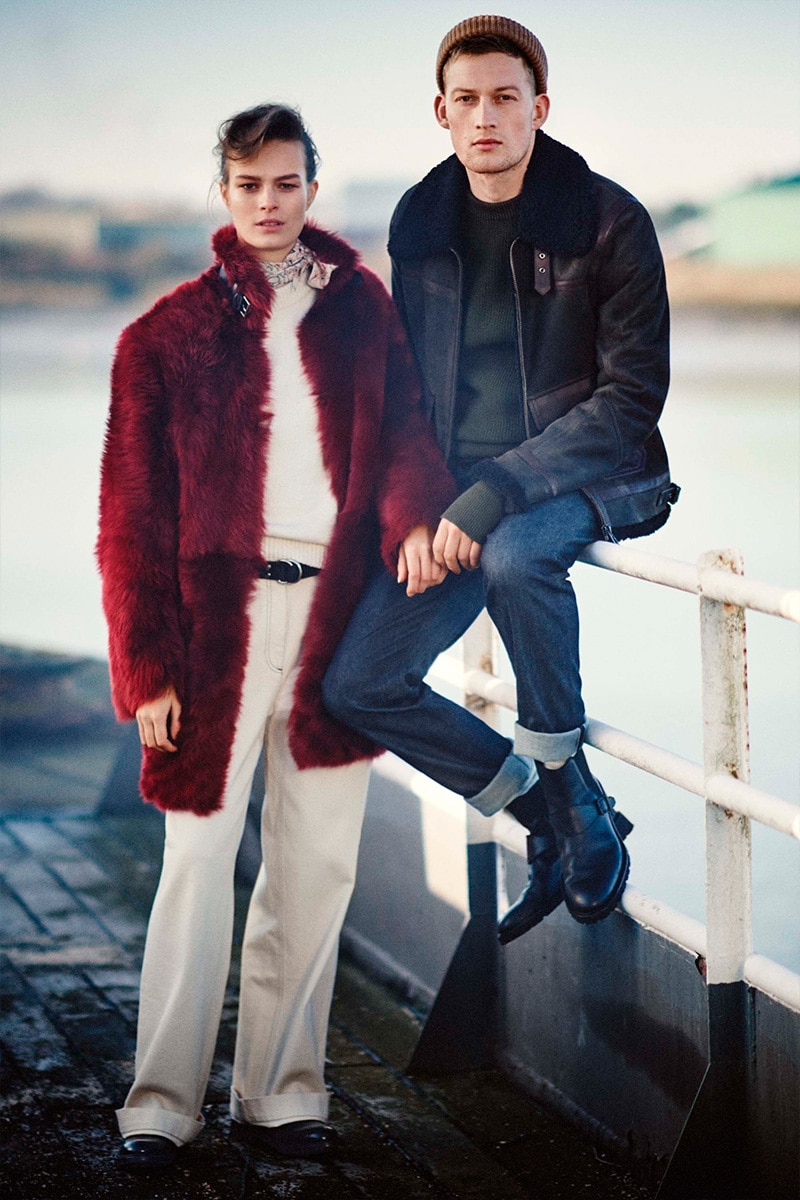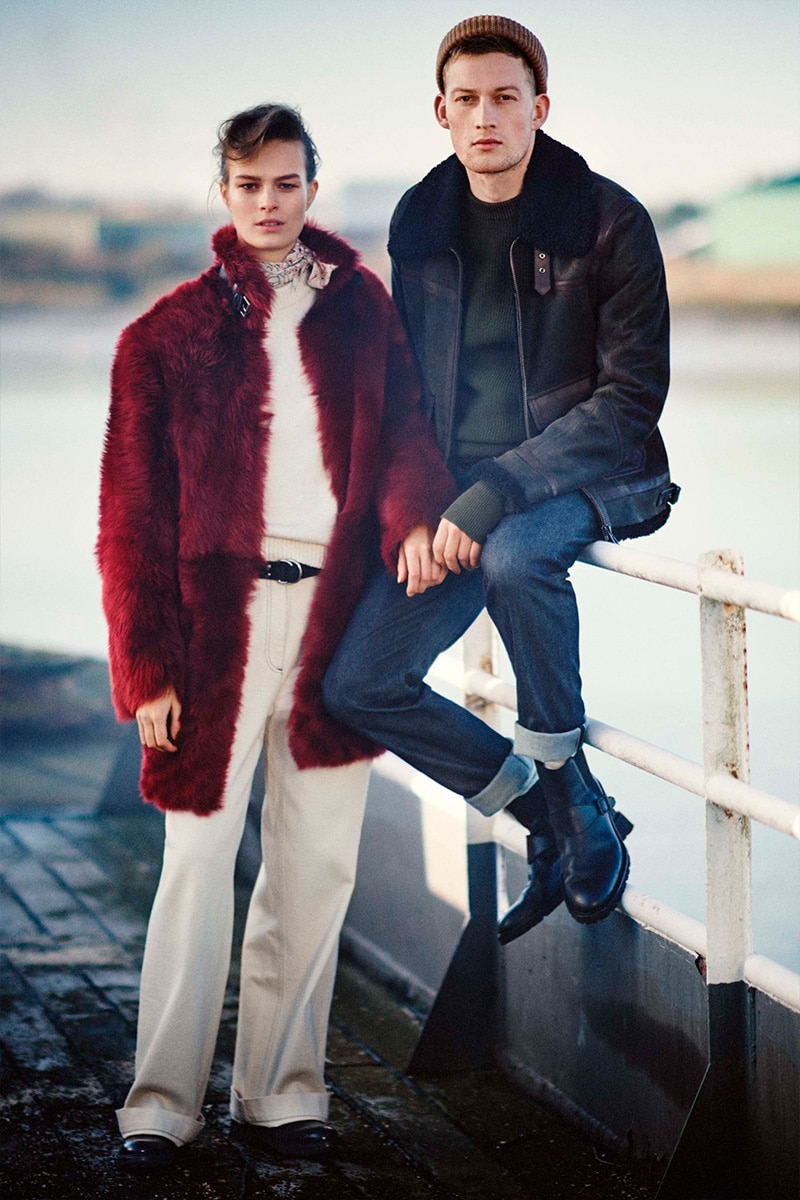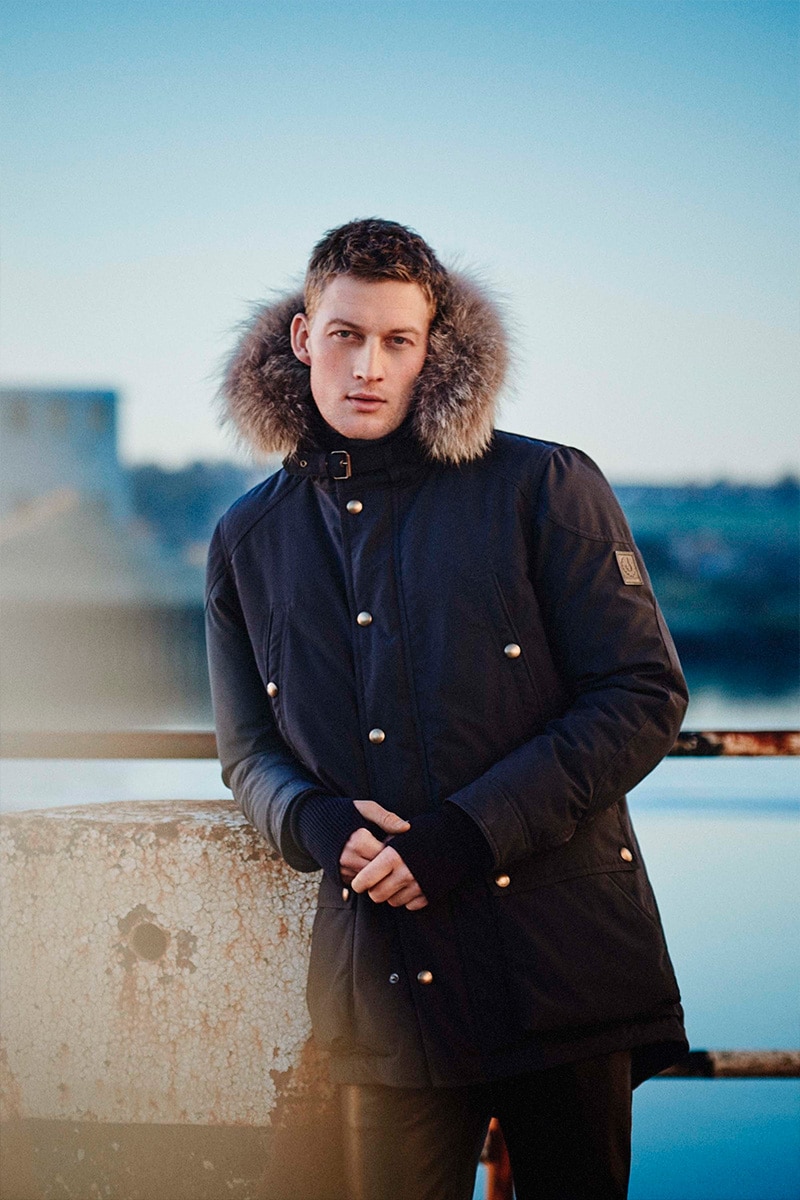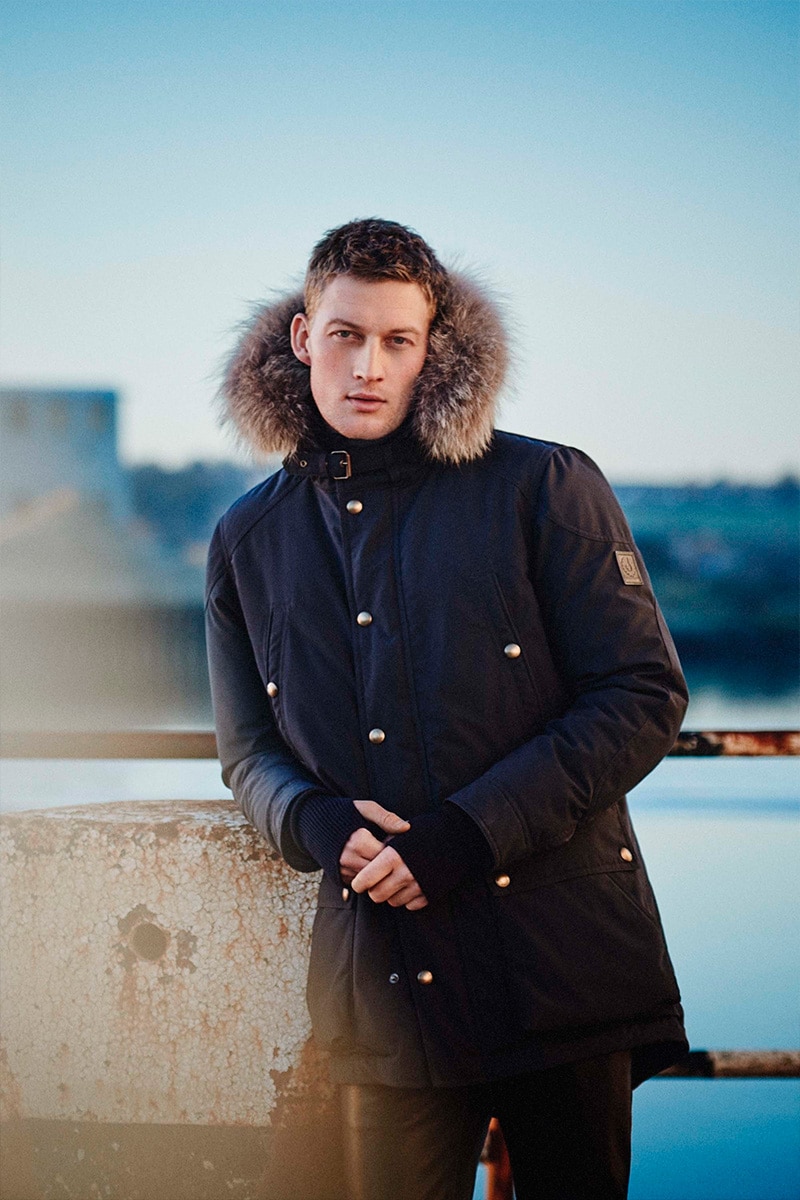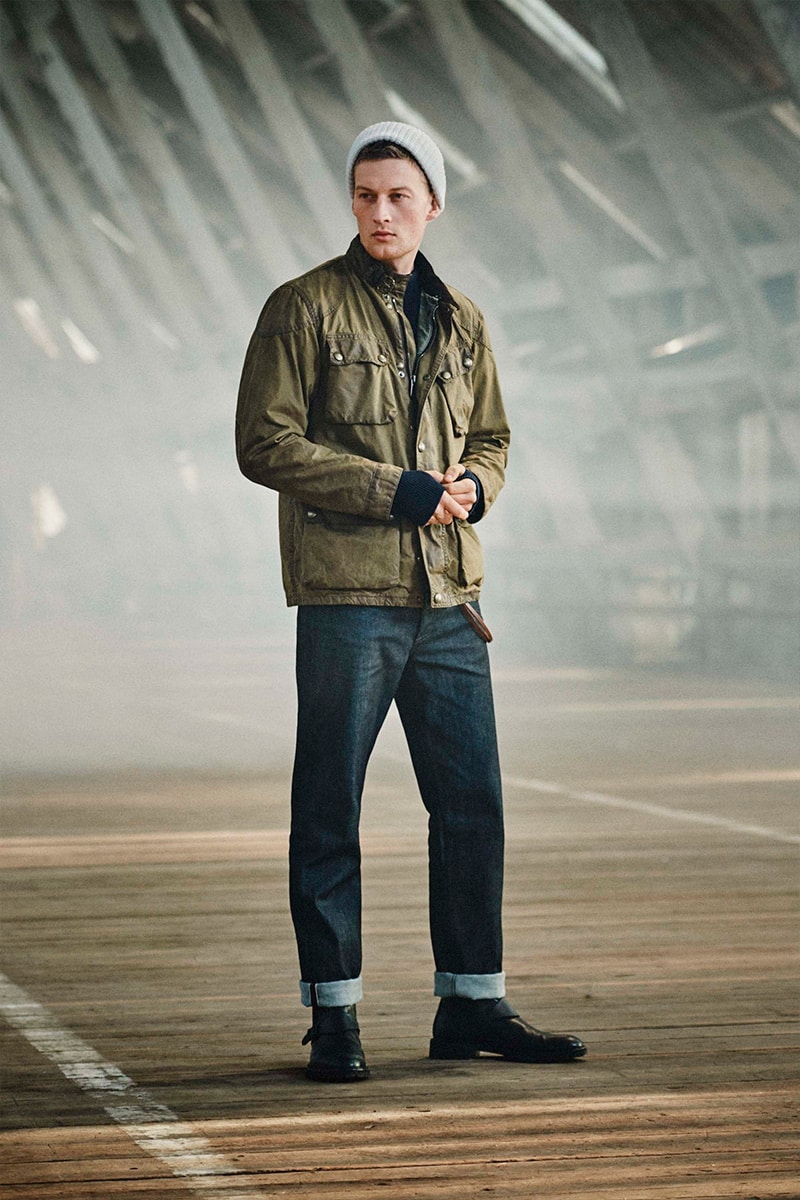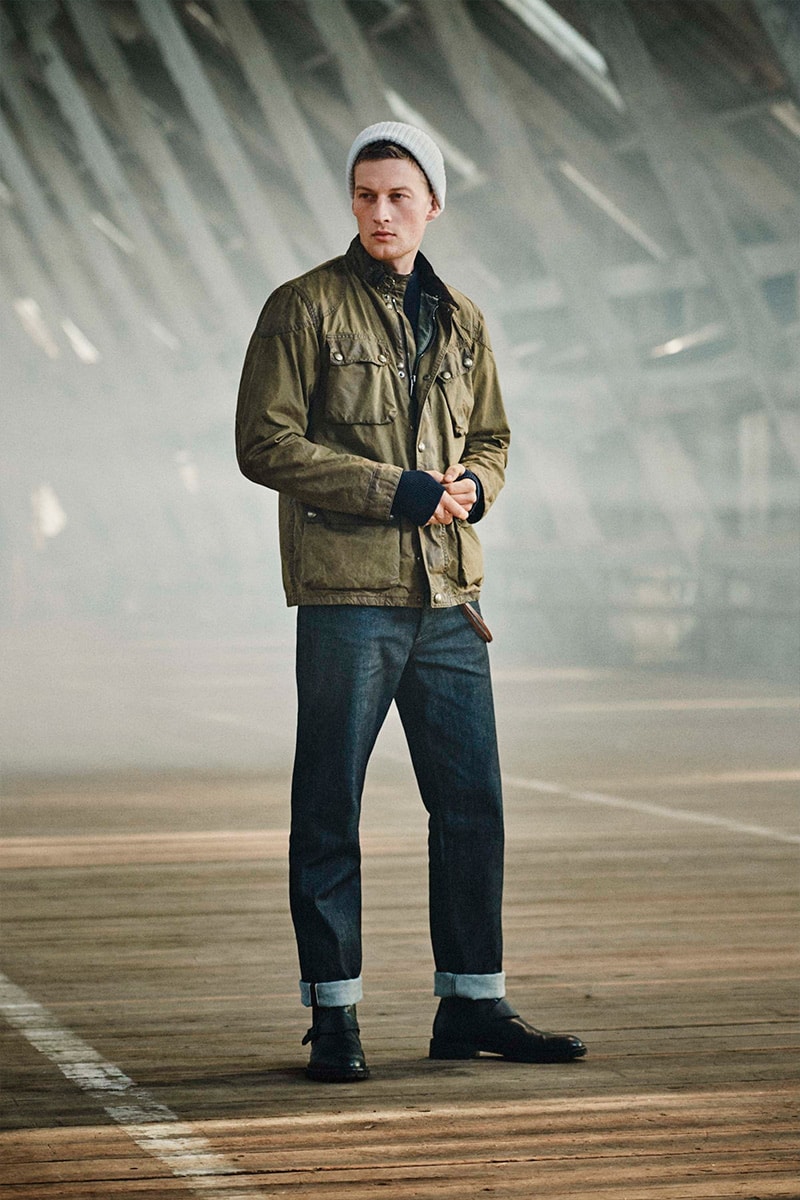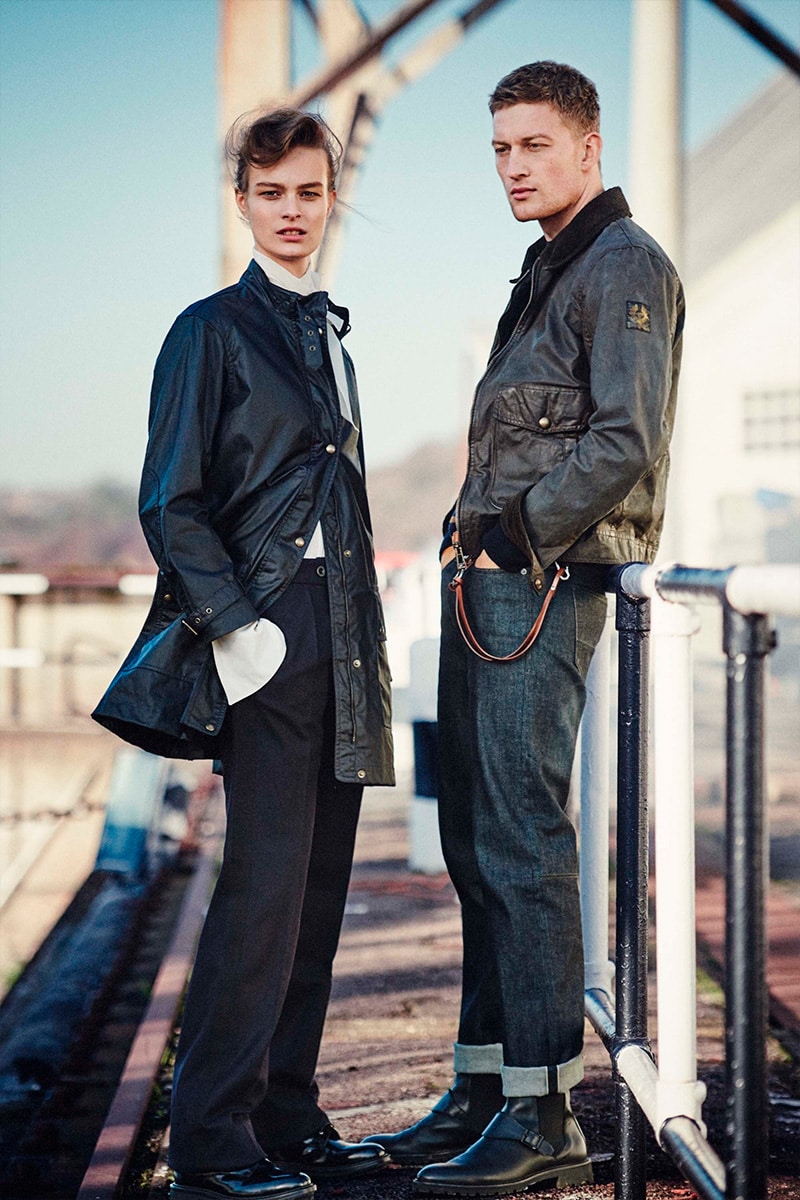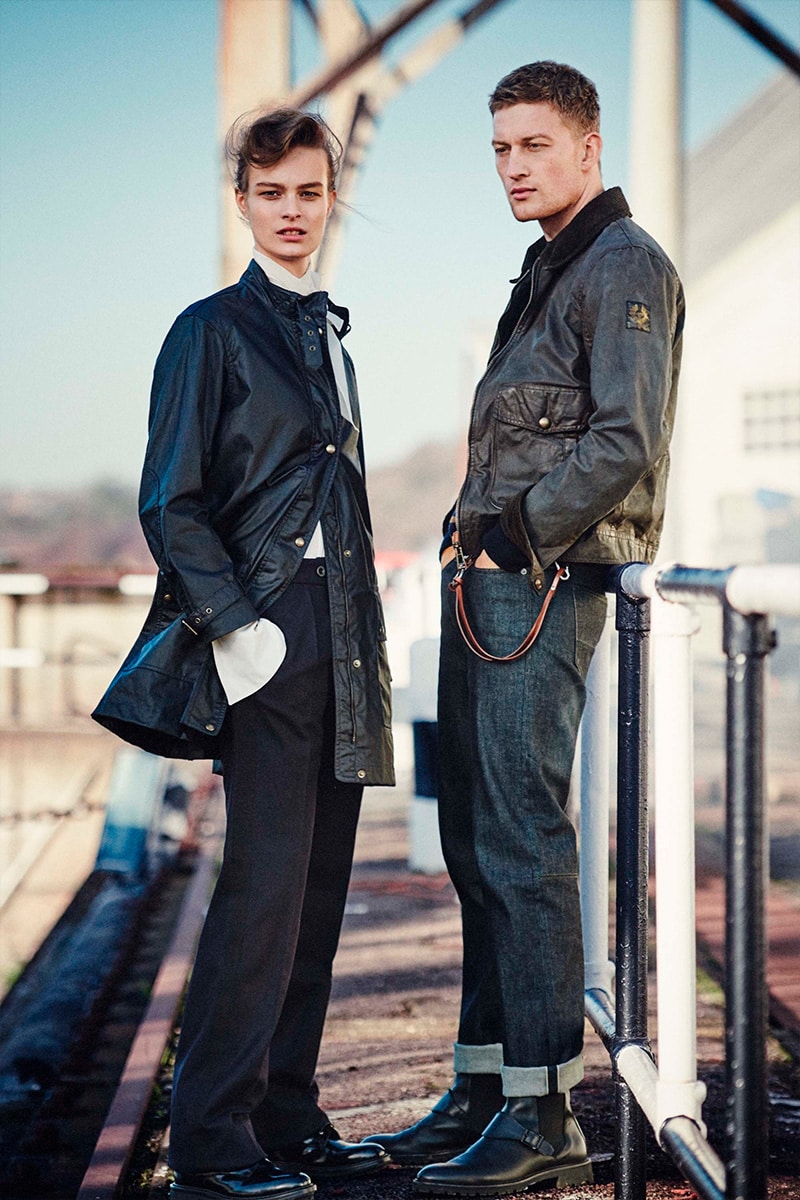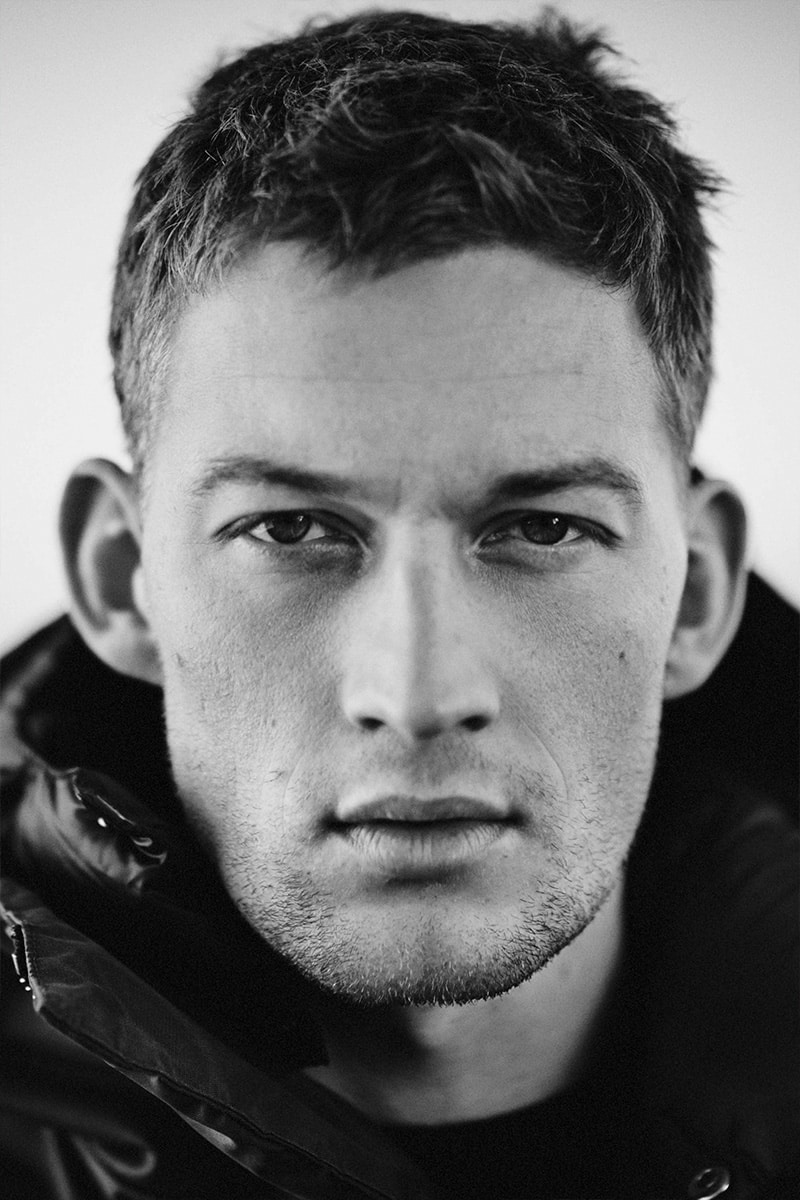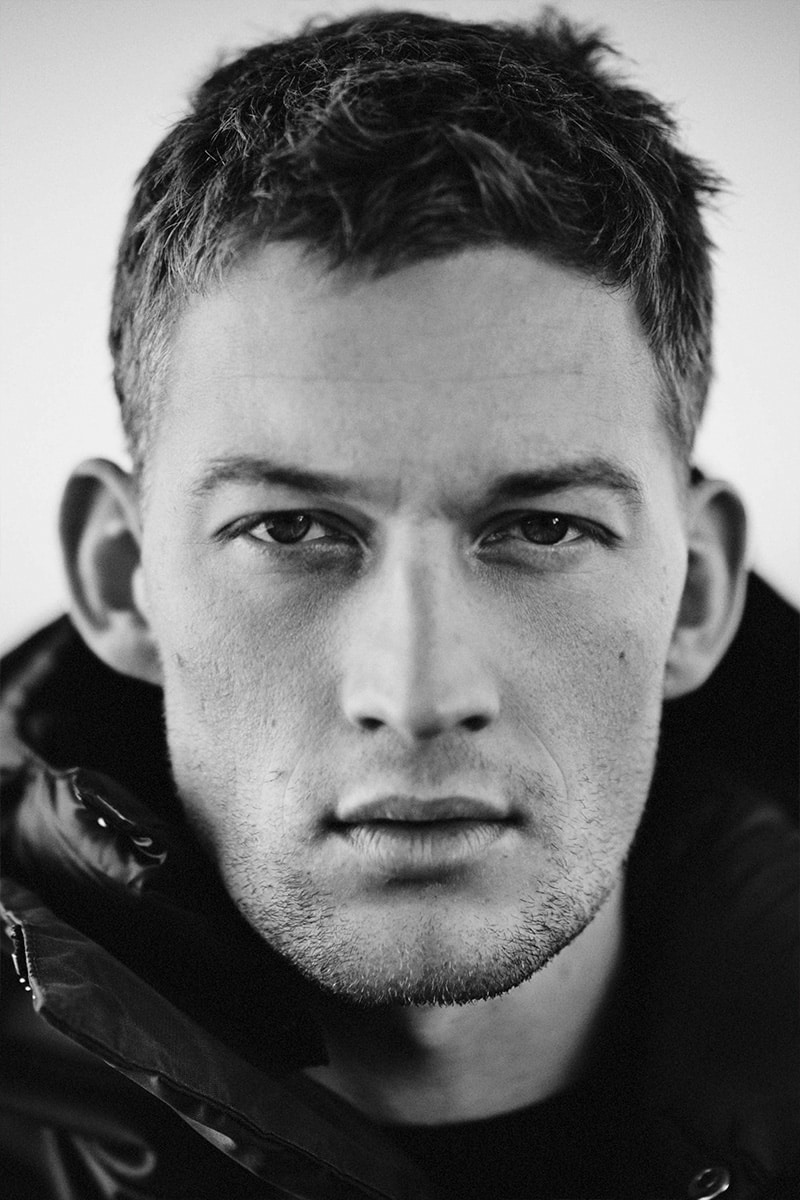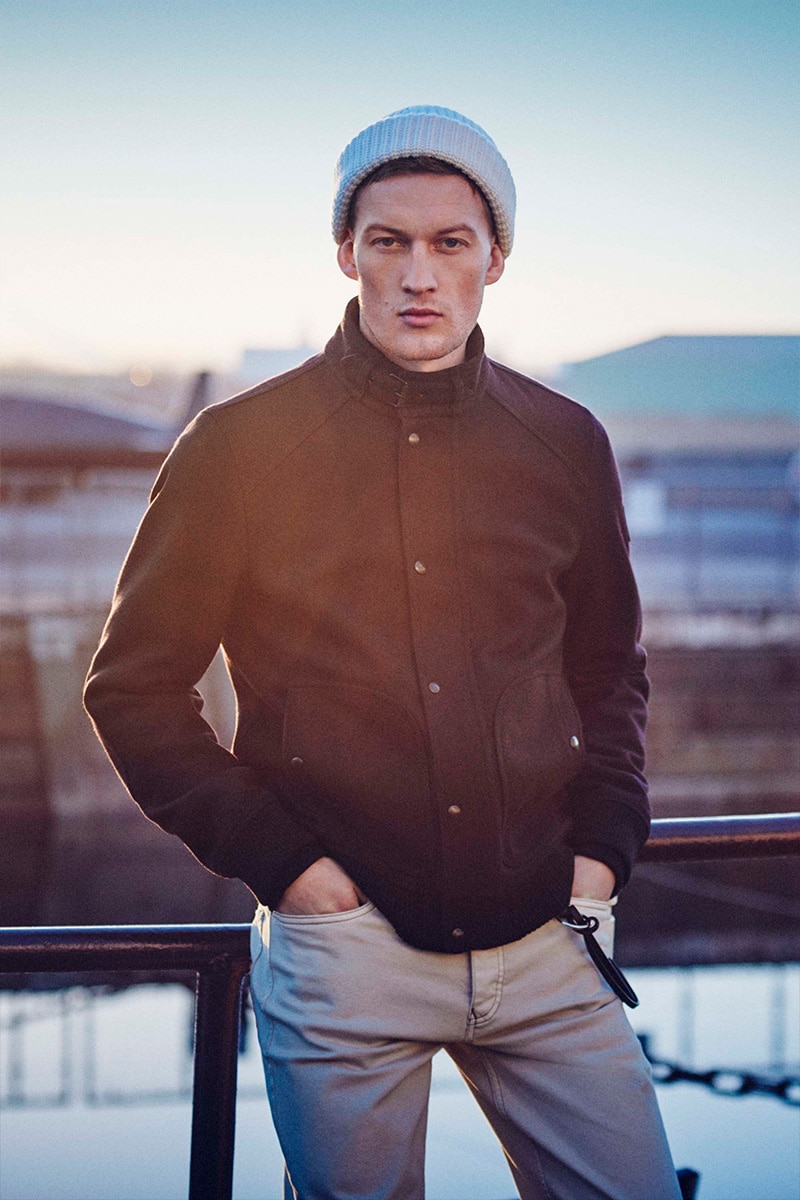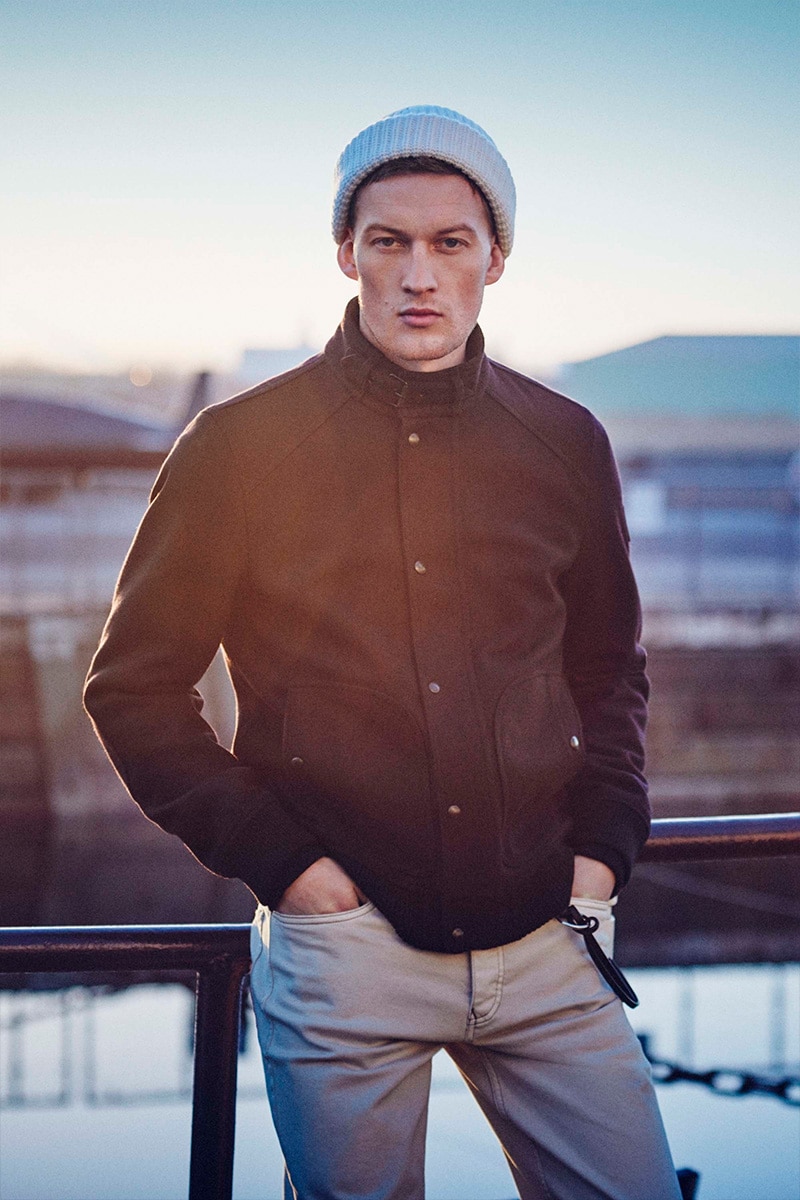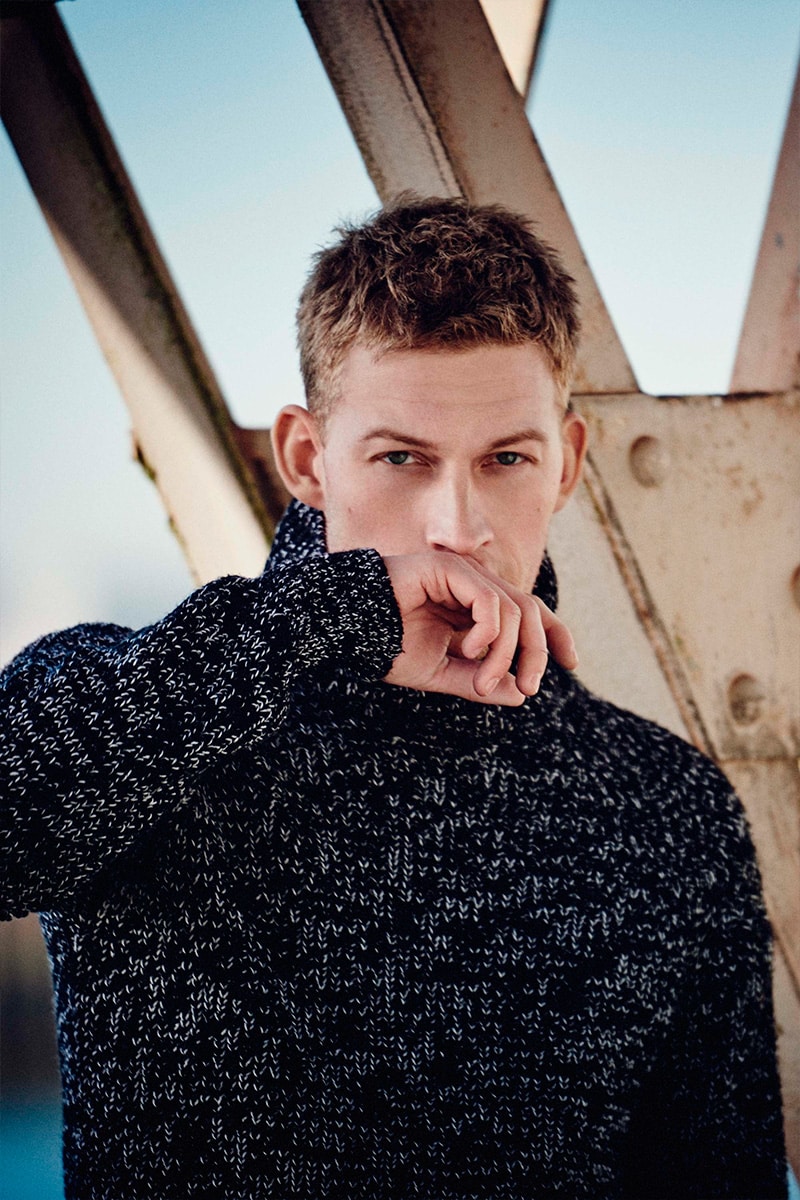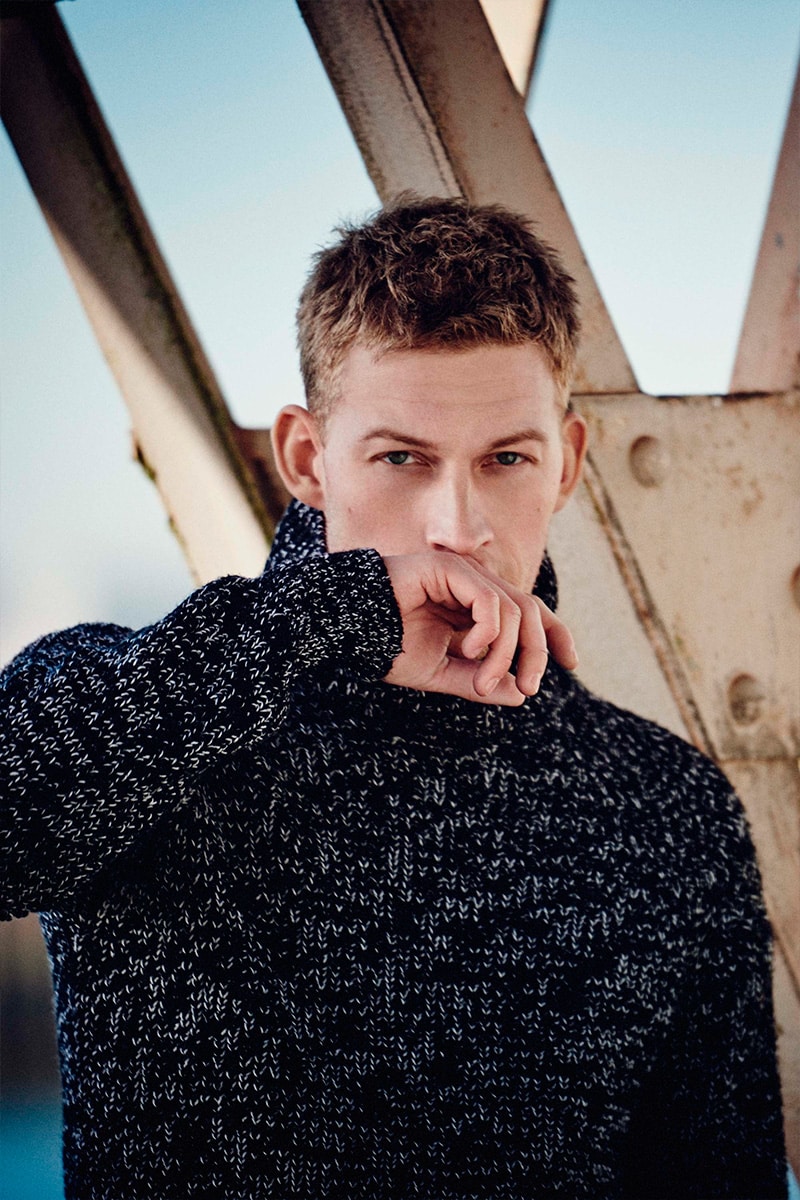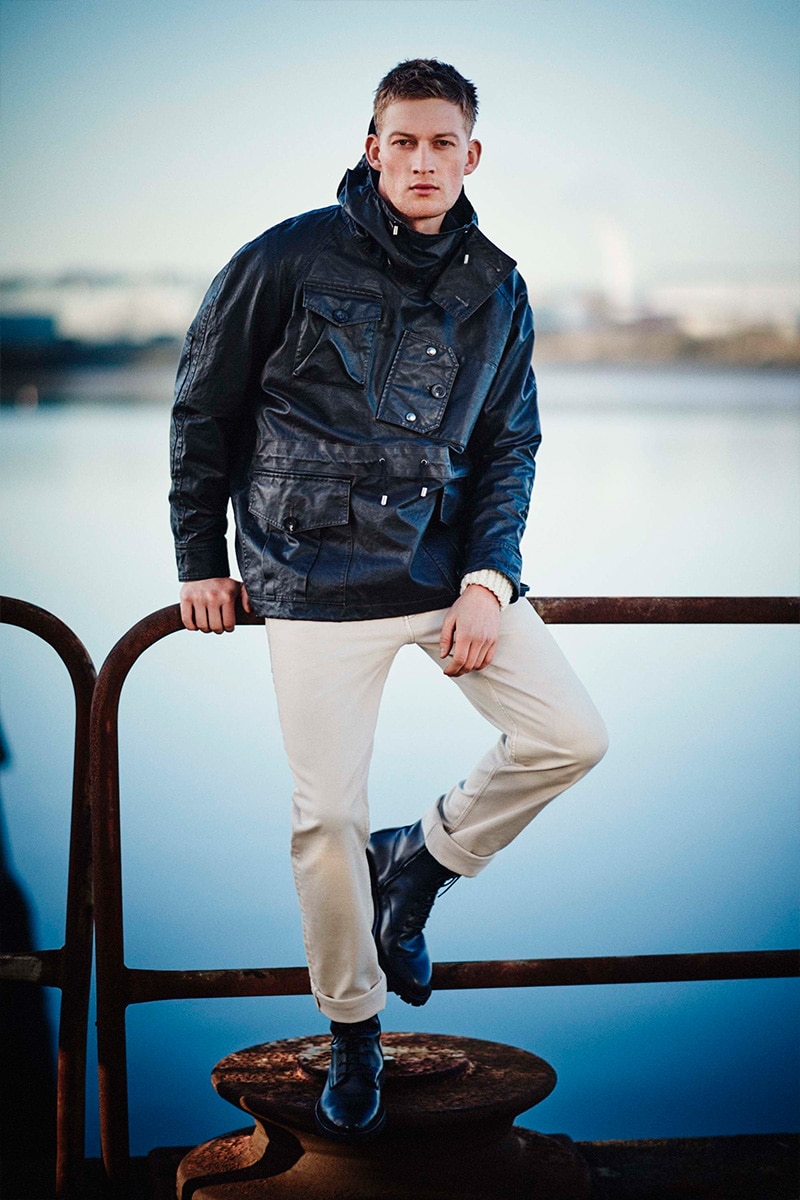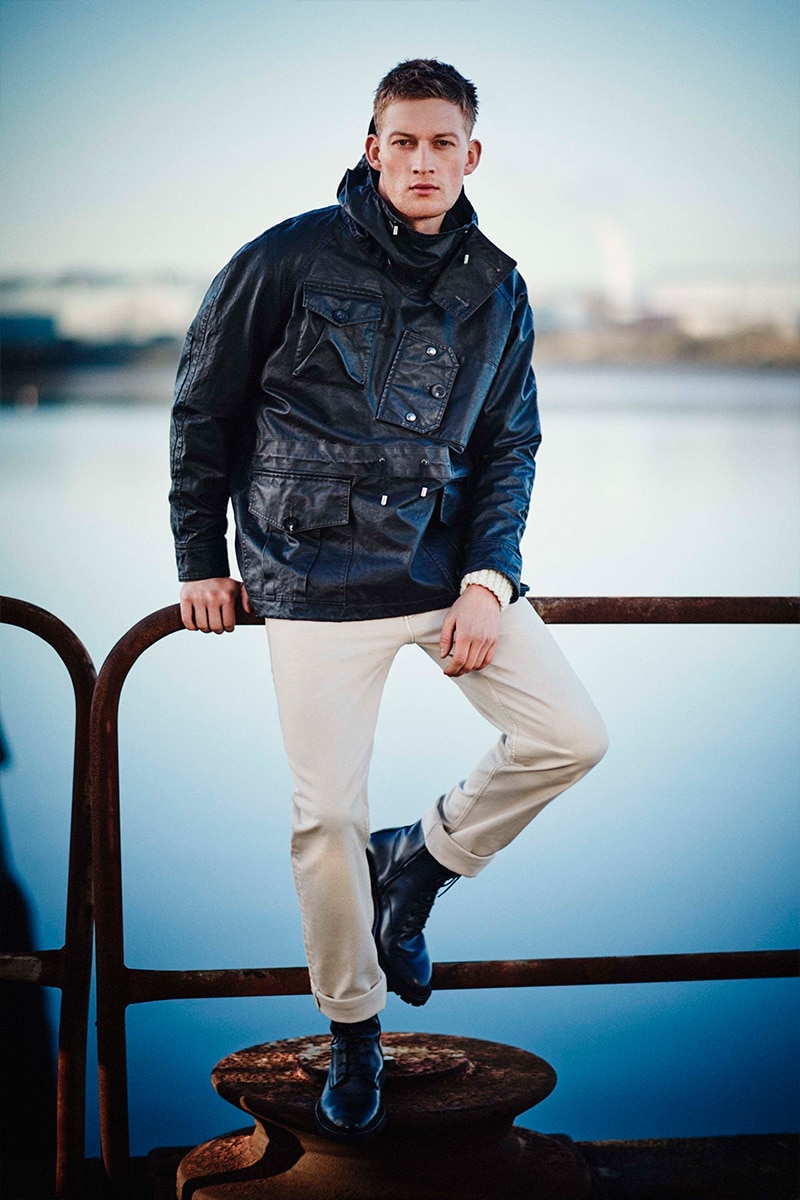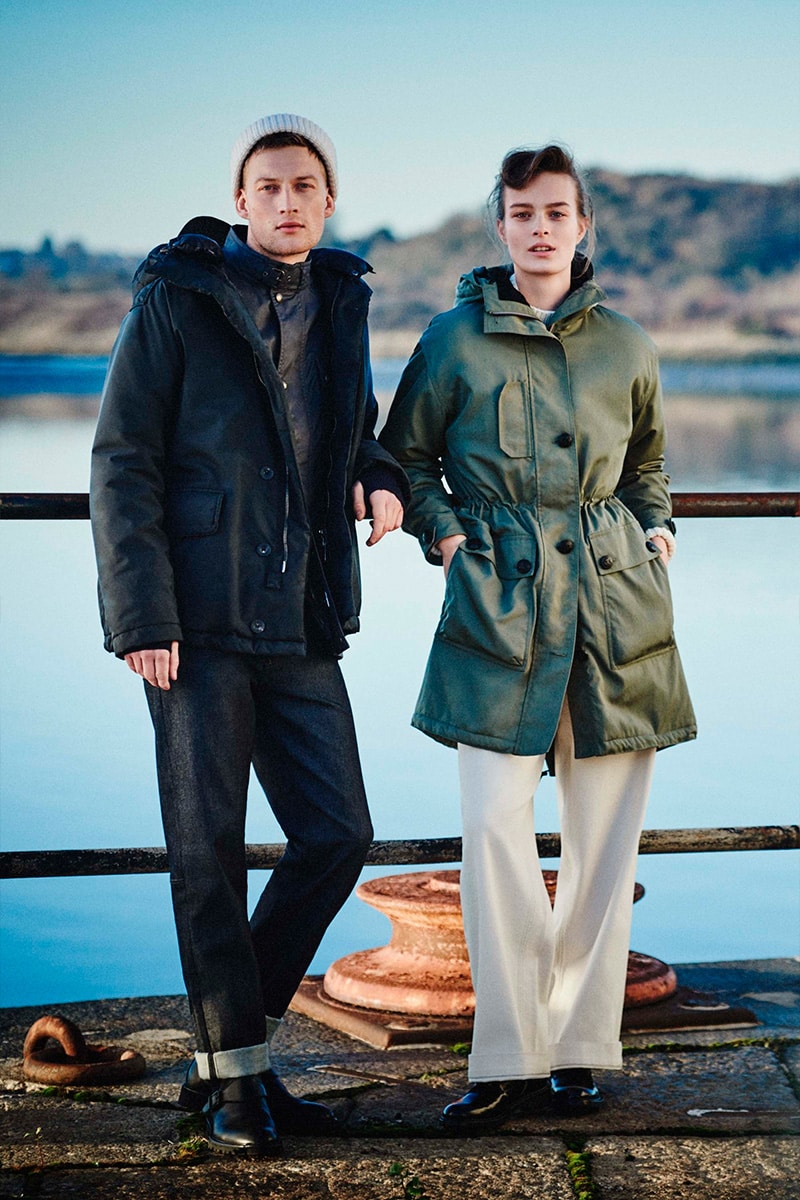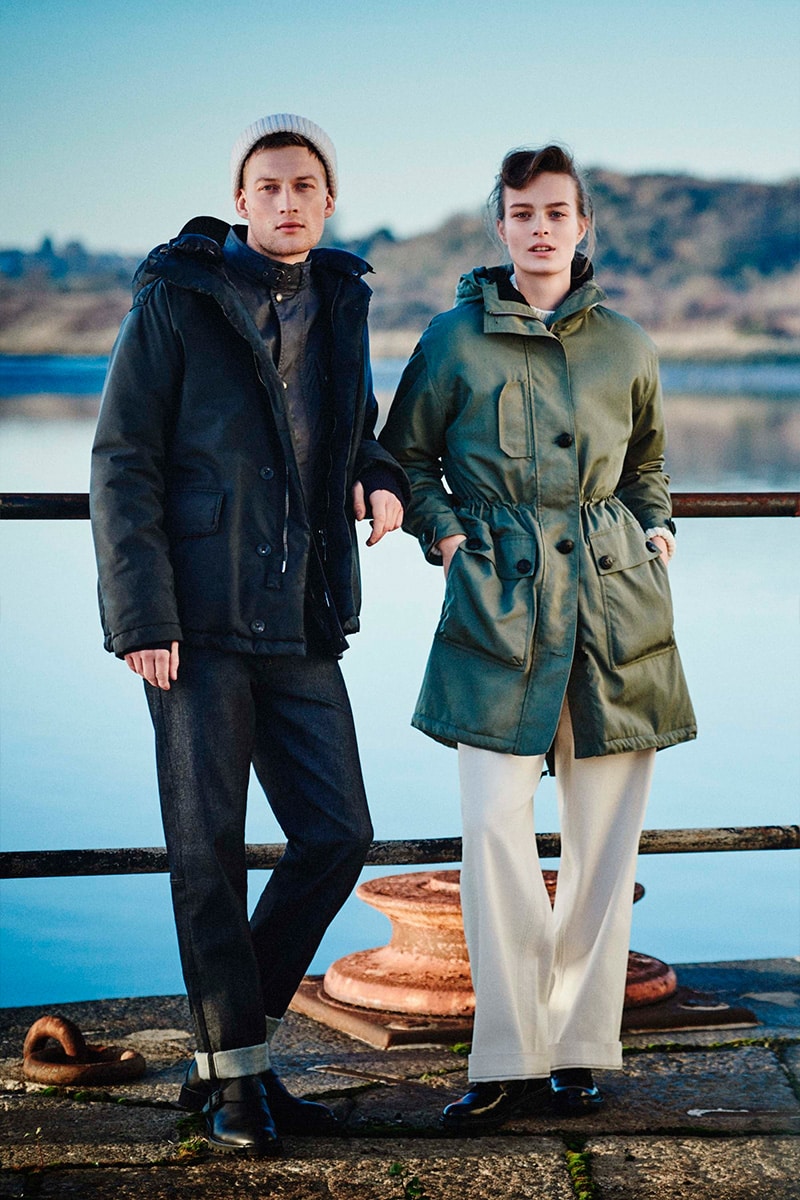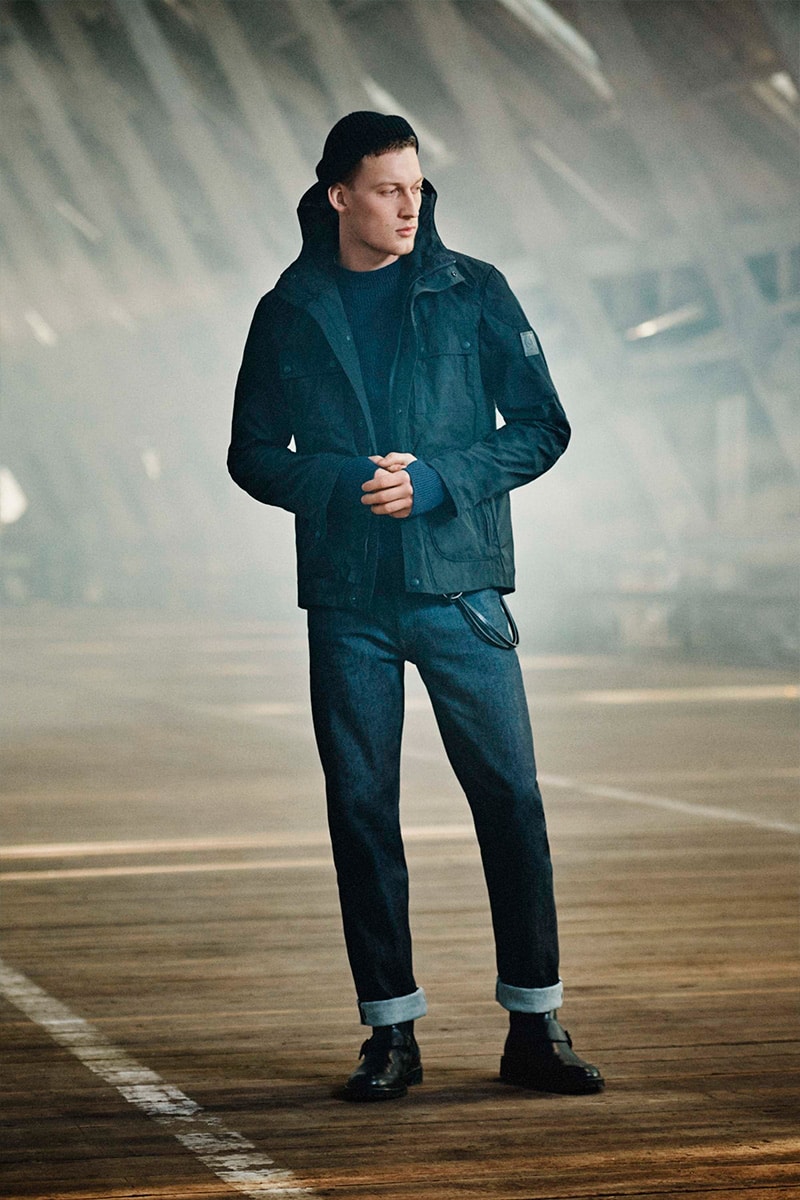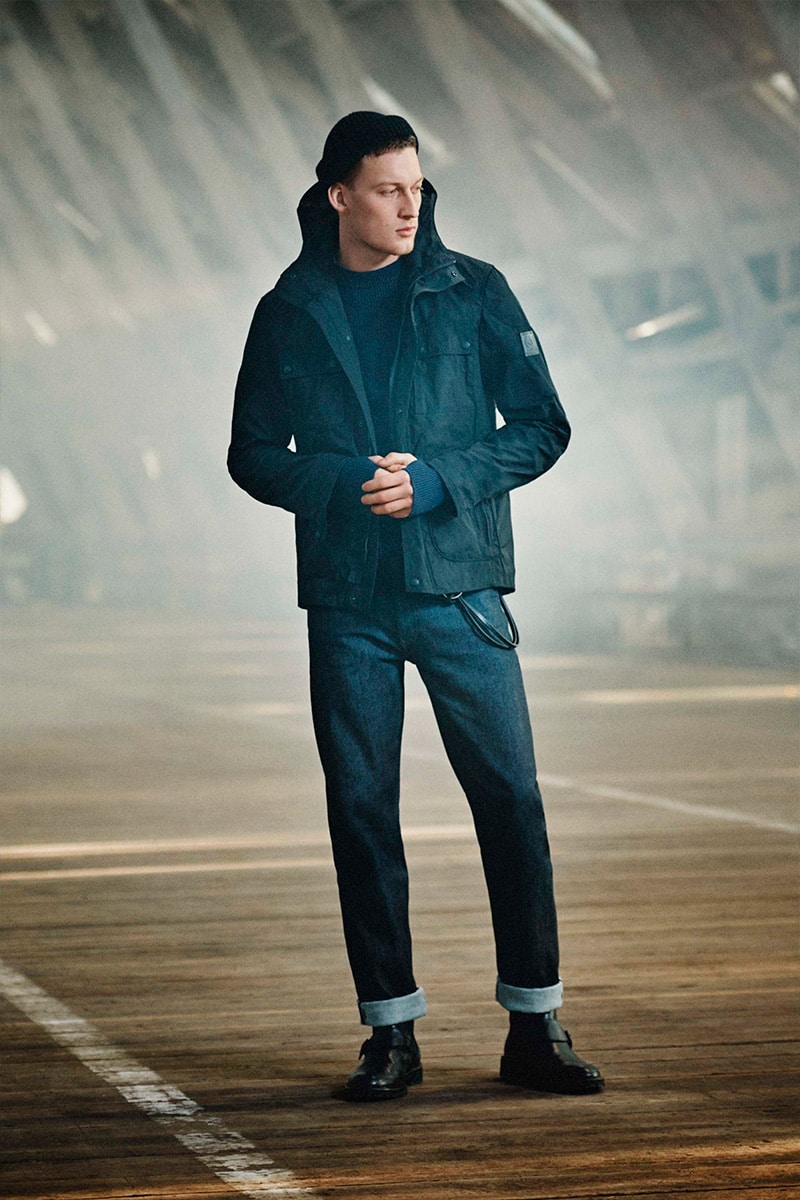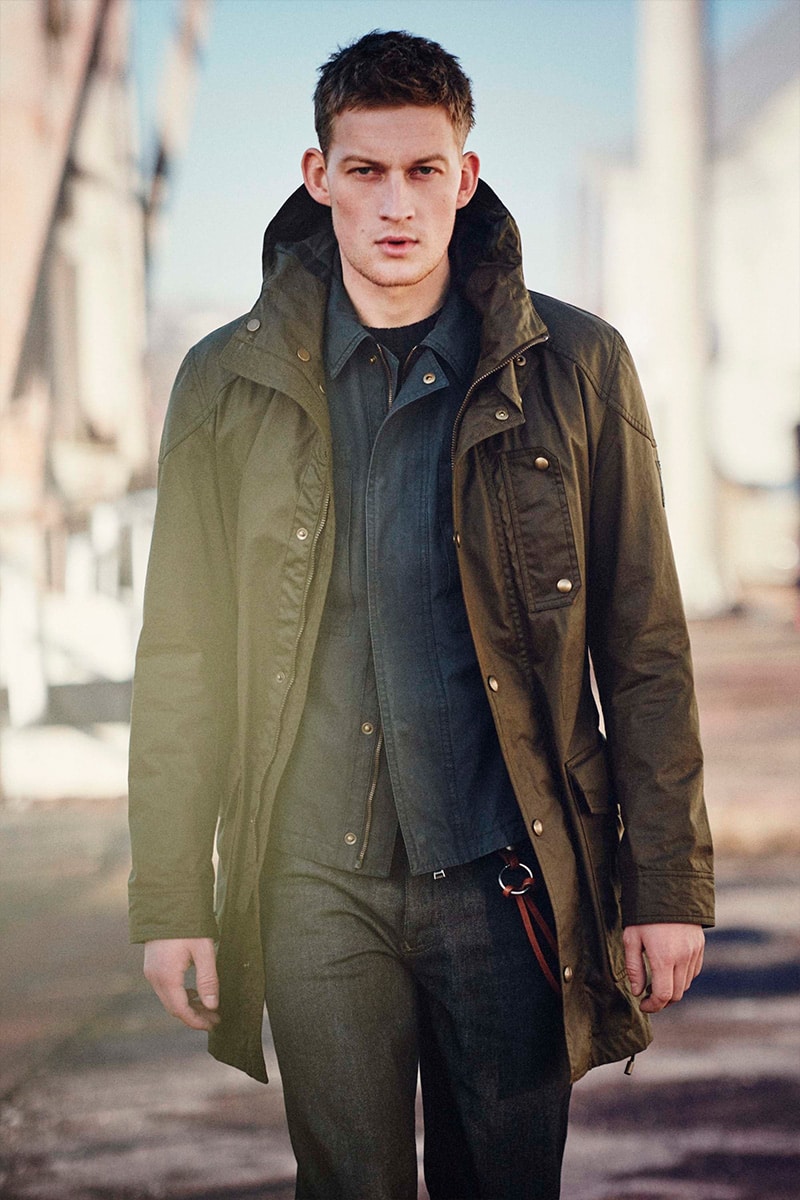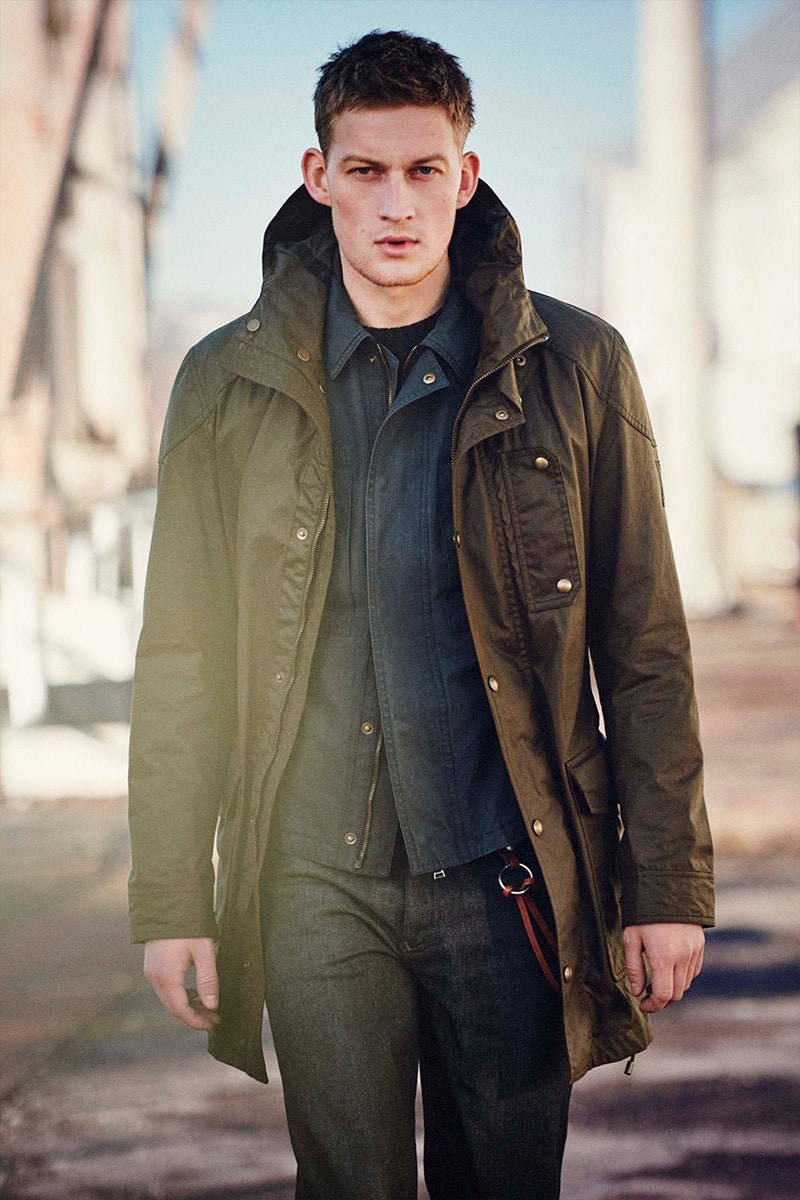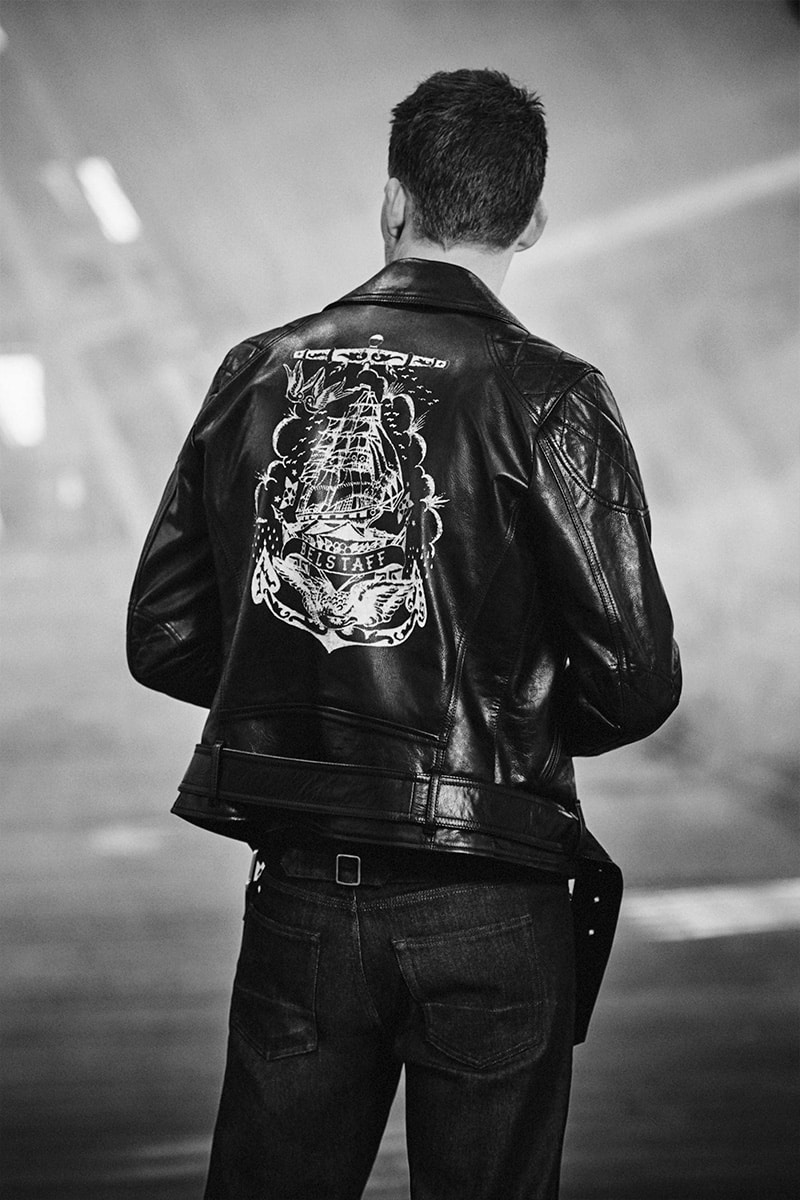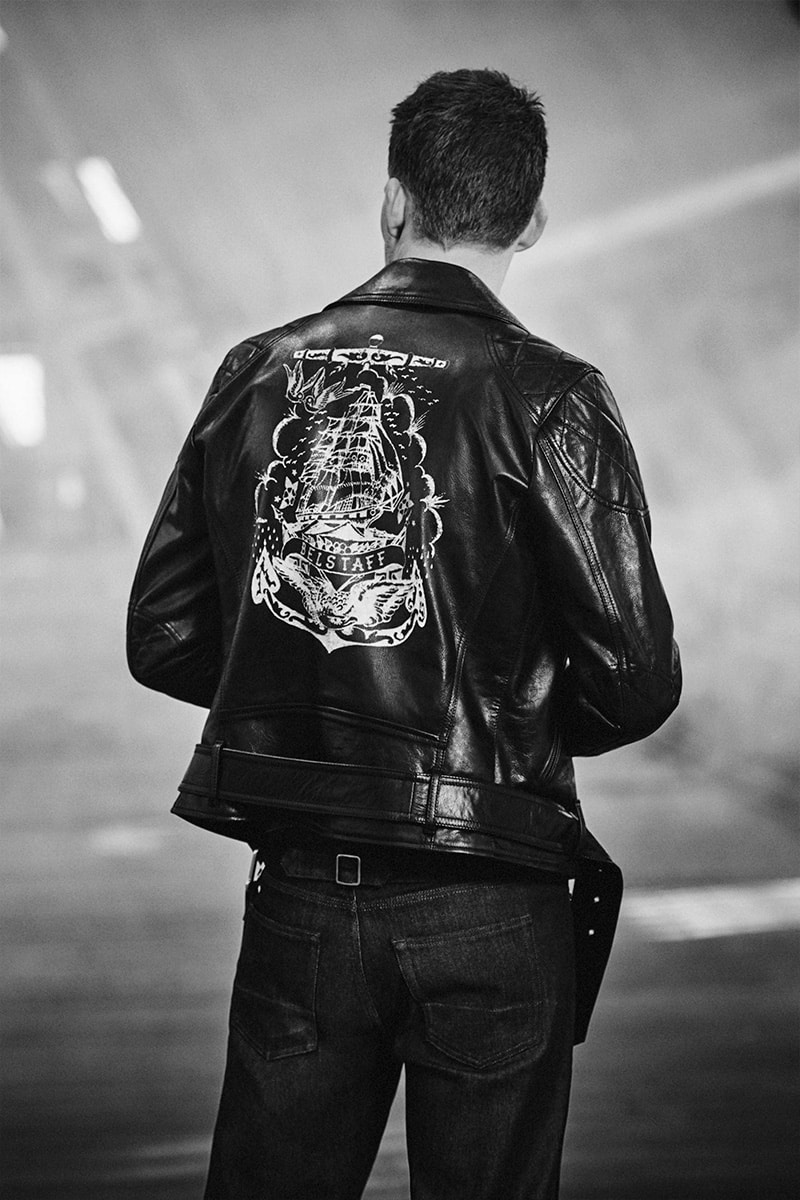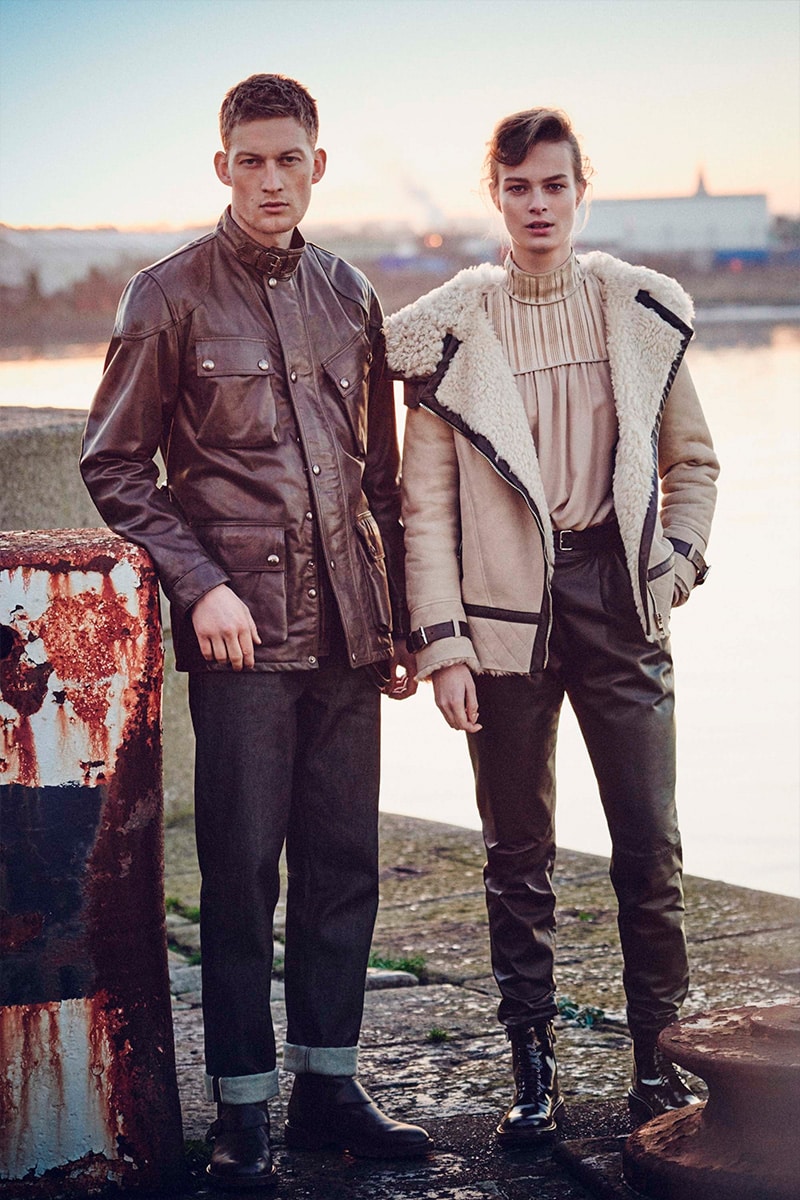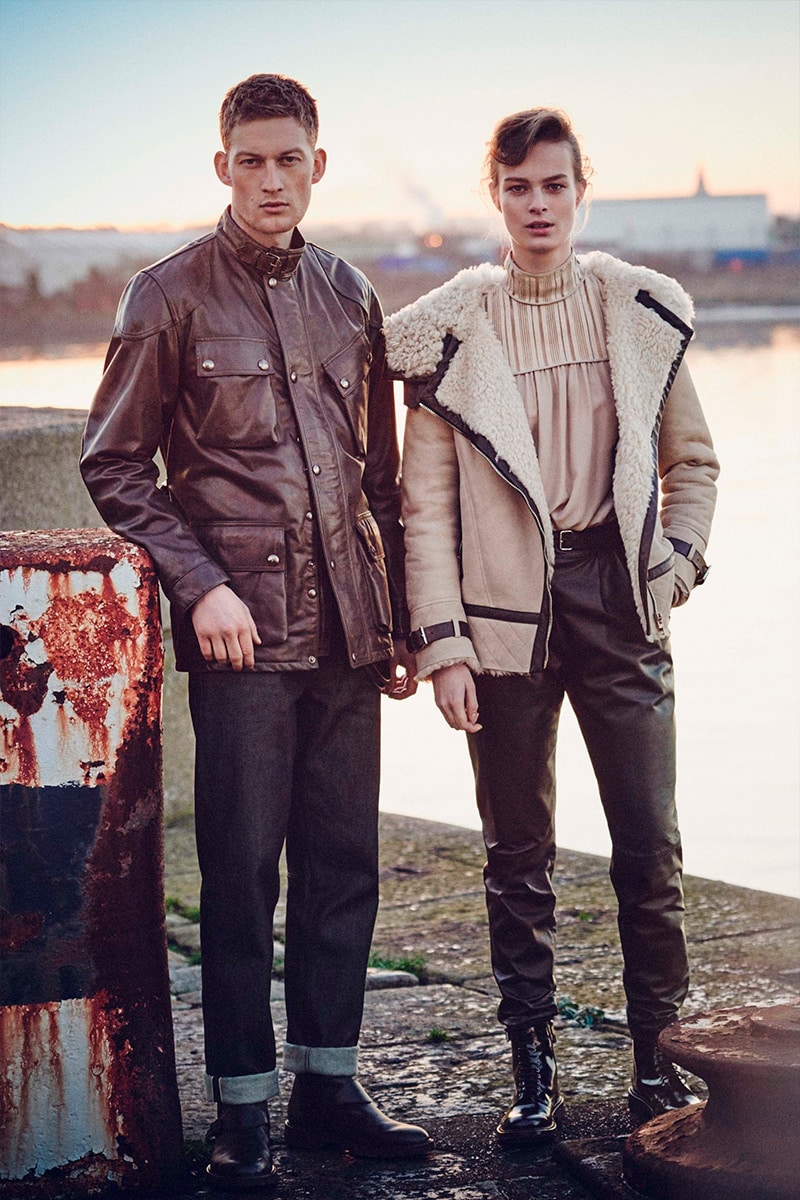 It's easy to know what to expect from a Belstaff presentation and for Fall/Winter the brand offered up variations of their classic four-pocket waxed motorcycle jackets and various maritime silhouettes such as the duffle coat and pea coat produced in a Melton wool. The brand didn't stray outside the lines of what it's known for but did push their womenswear line, adding more shearling and fur jackets and silk skirt styles not seen before.
Teaming classic denims and leather trousers with Briton T-Shirts and high shine leather ankle boots, Creative Director, Delphine Ninous, described a "free-spirited look appropriate for downtime on the docks." Styling notes were seen in the "naval tattoo" print neck ties and turned up trousers, while brown leather belts were exposed beneath loose polo neck jumpers and plainer crew neck knits.
The colour scheme was classically autumnal with charcoal greys, burgundies and browns; our favourite cream denim jeans lightening up the palette. With a Brit-heavy soundtrack of The Smiths and Echo & The Bunnymen, the models stood on stairs and leant against metal platforms recreating an upper deck, lower deck type set. Hair was styled in rockabilly quiffs or peaking out of tight beanies.