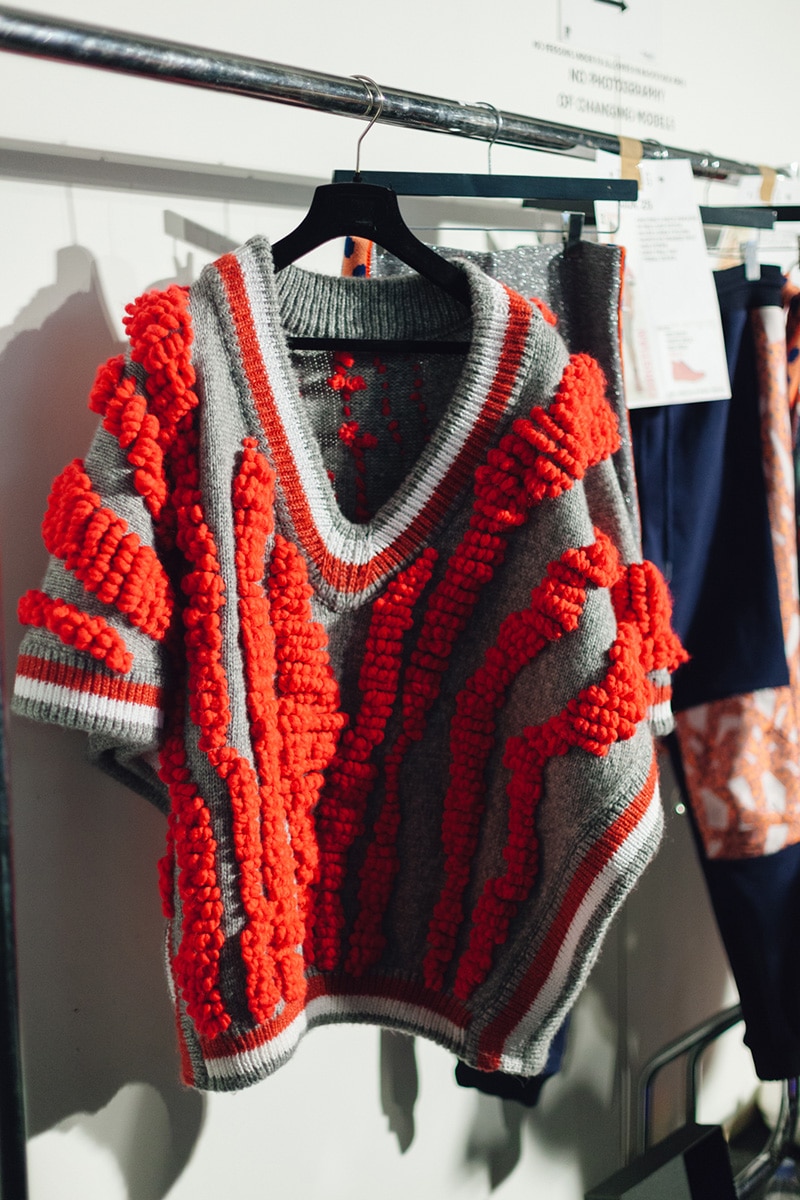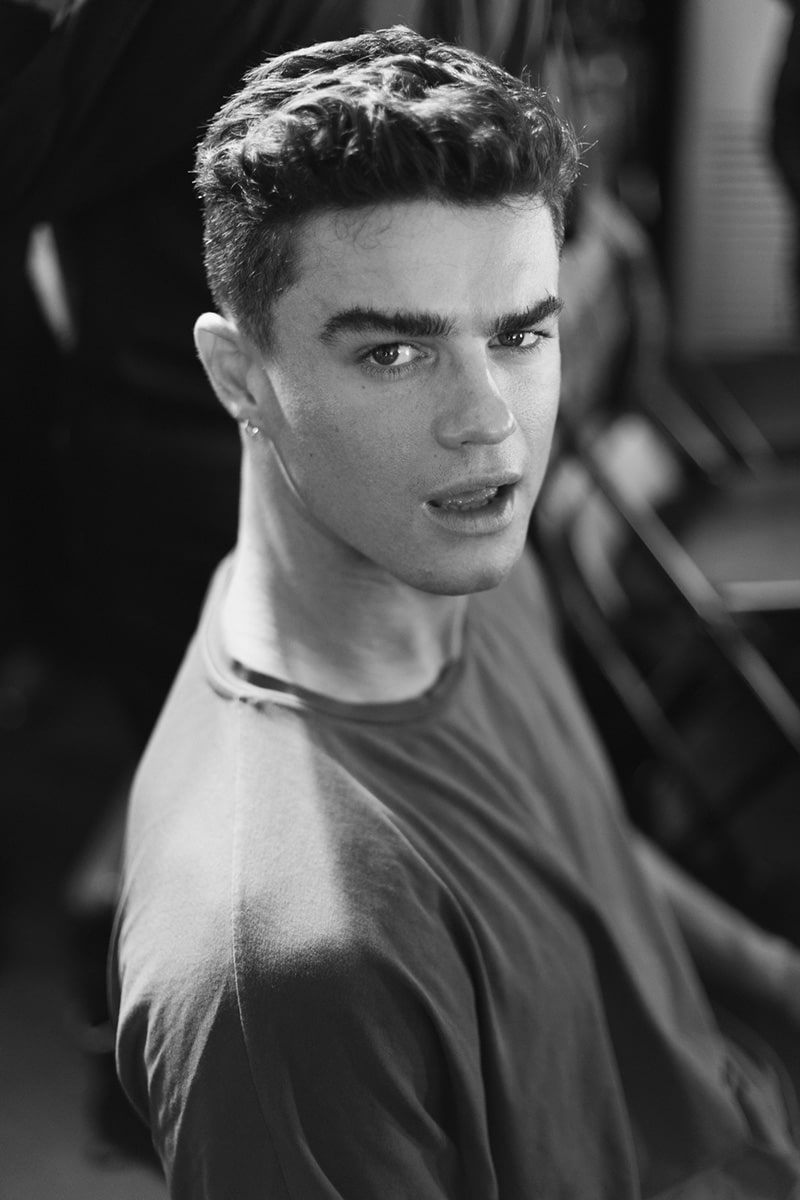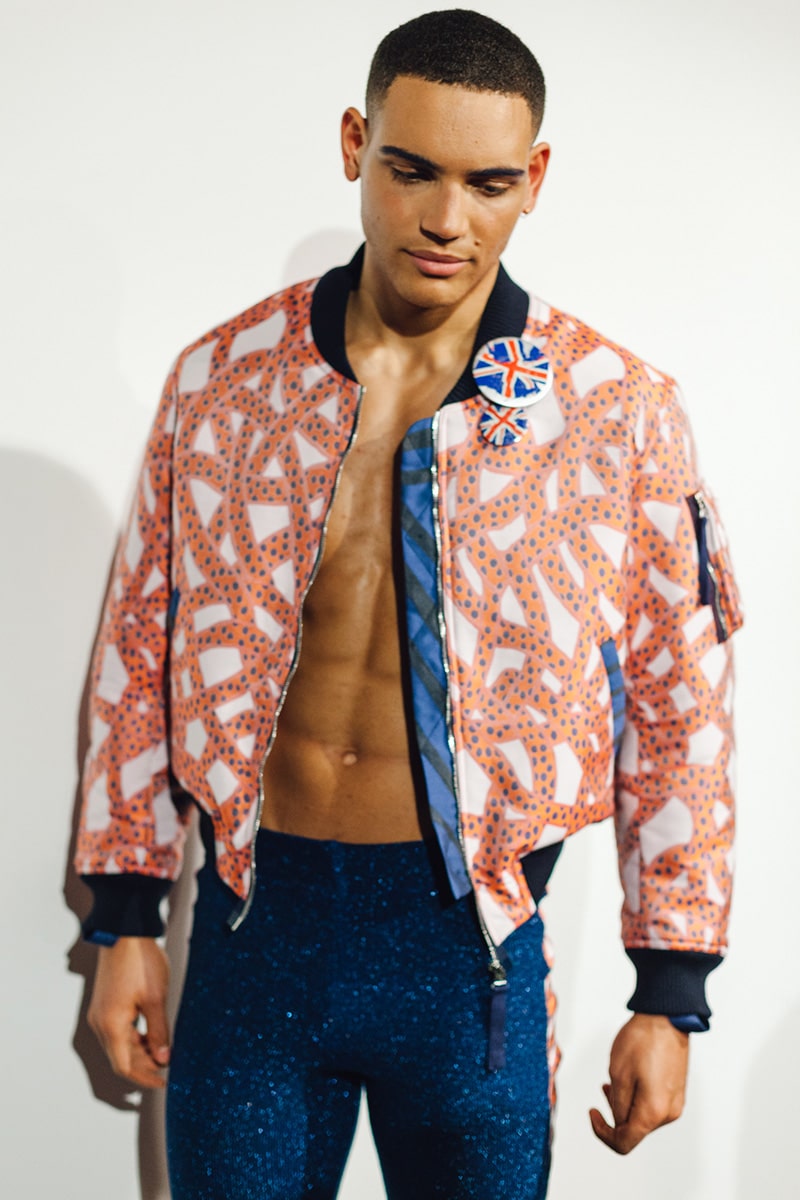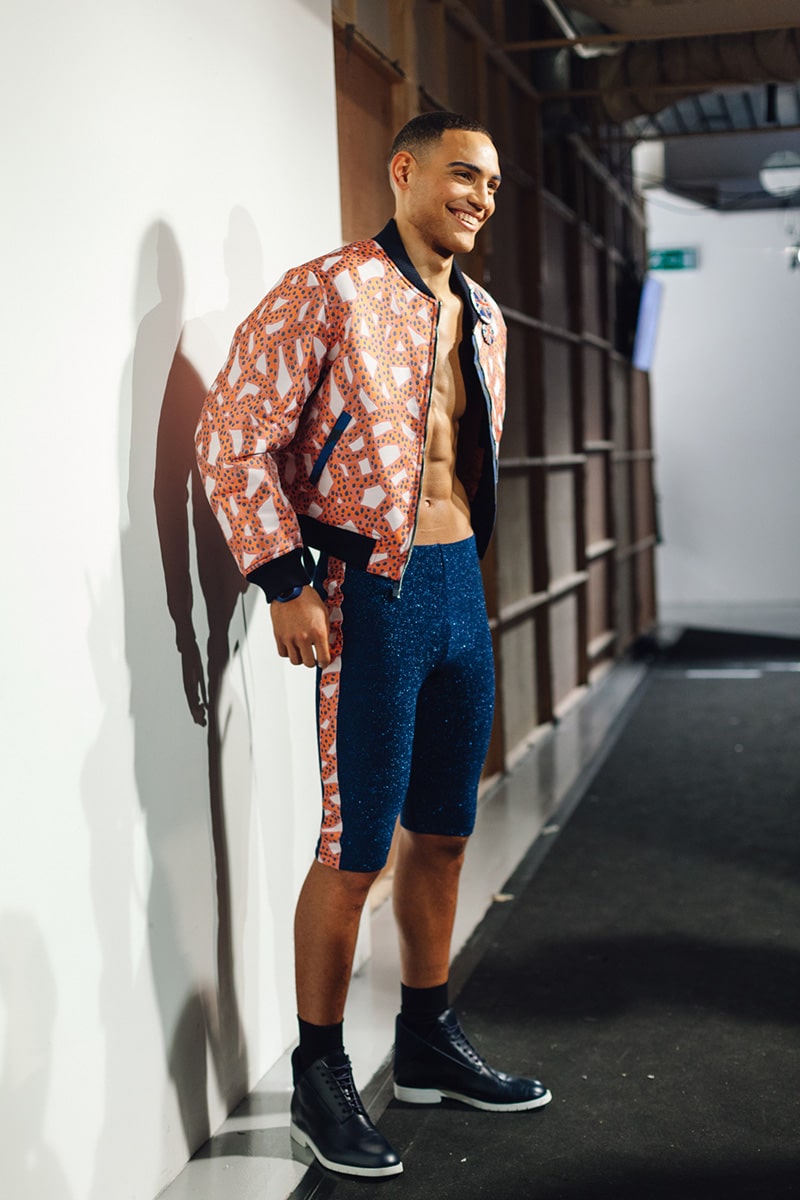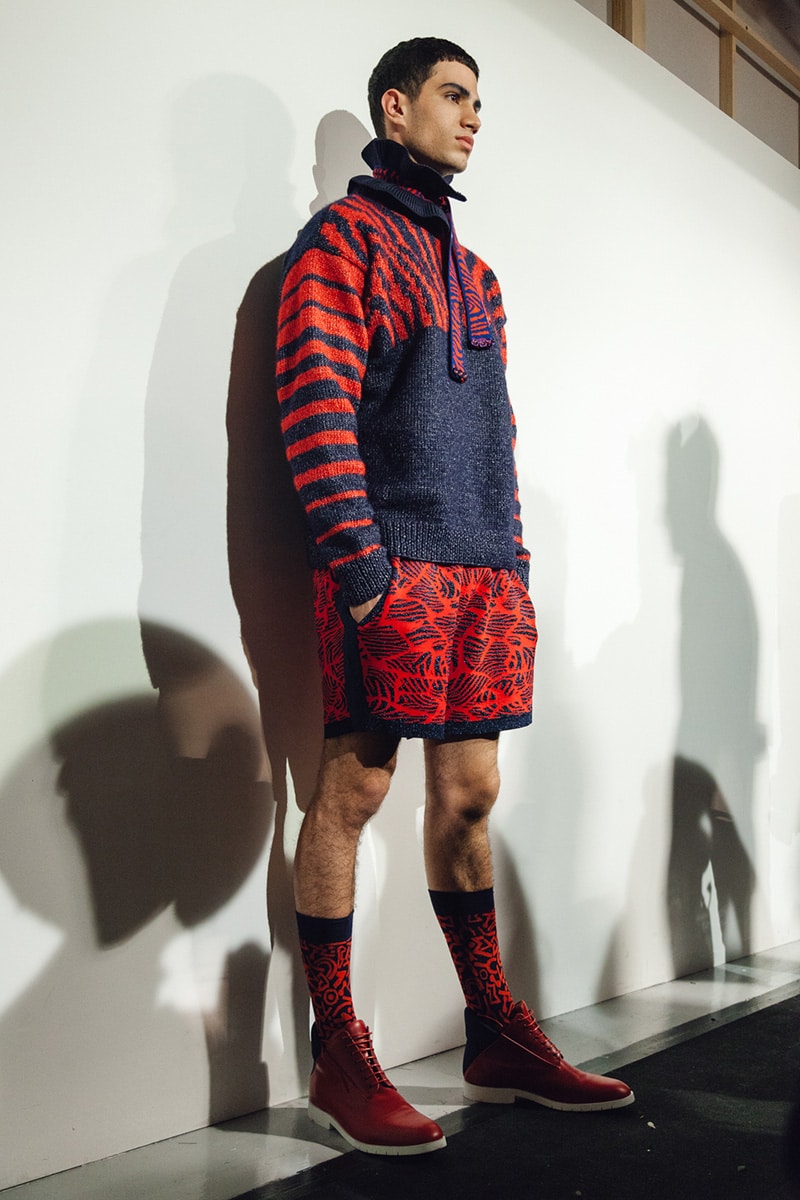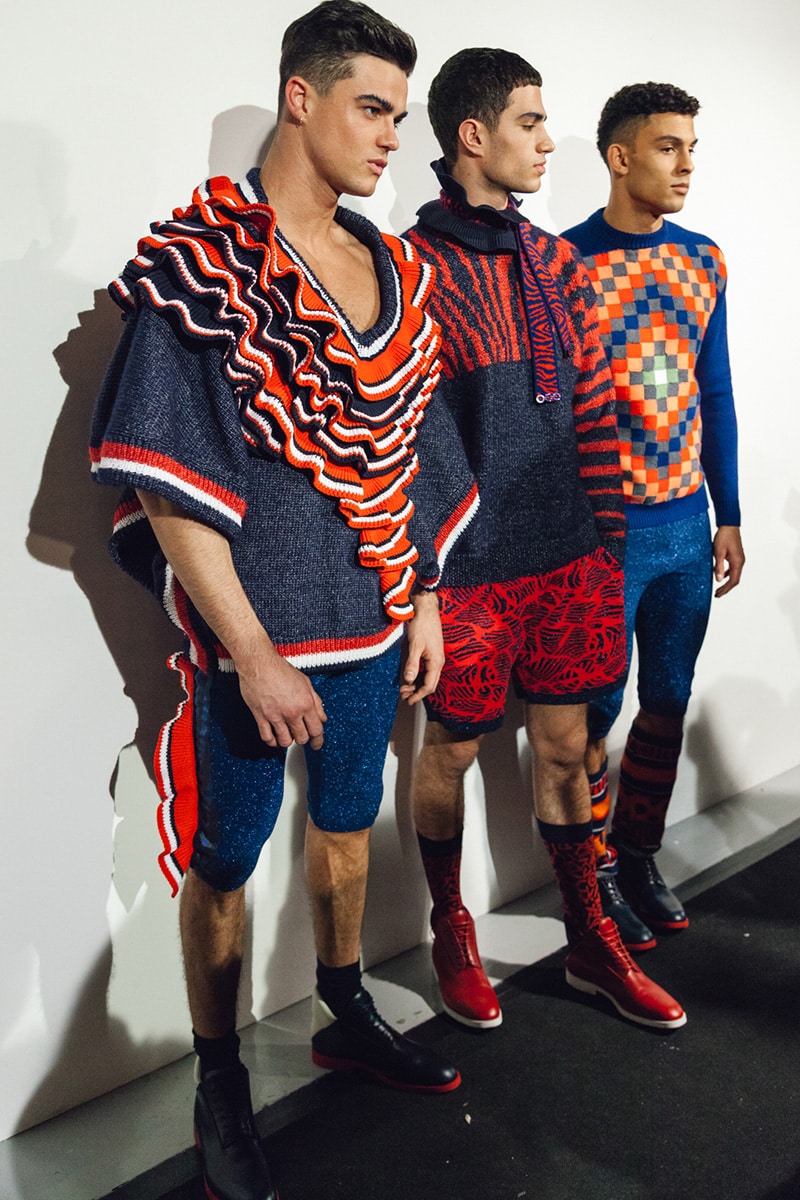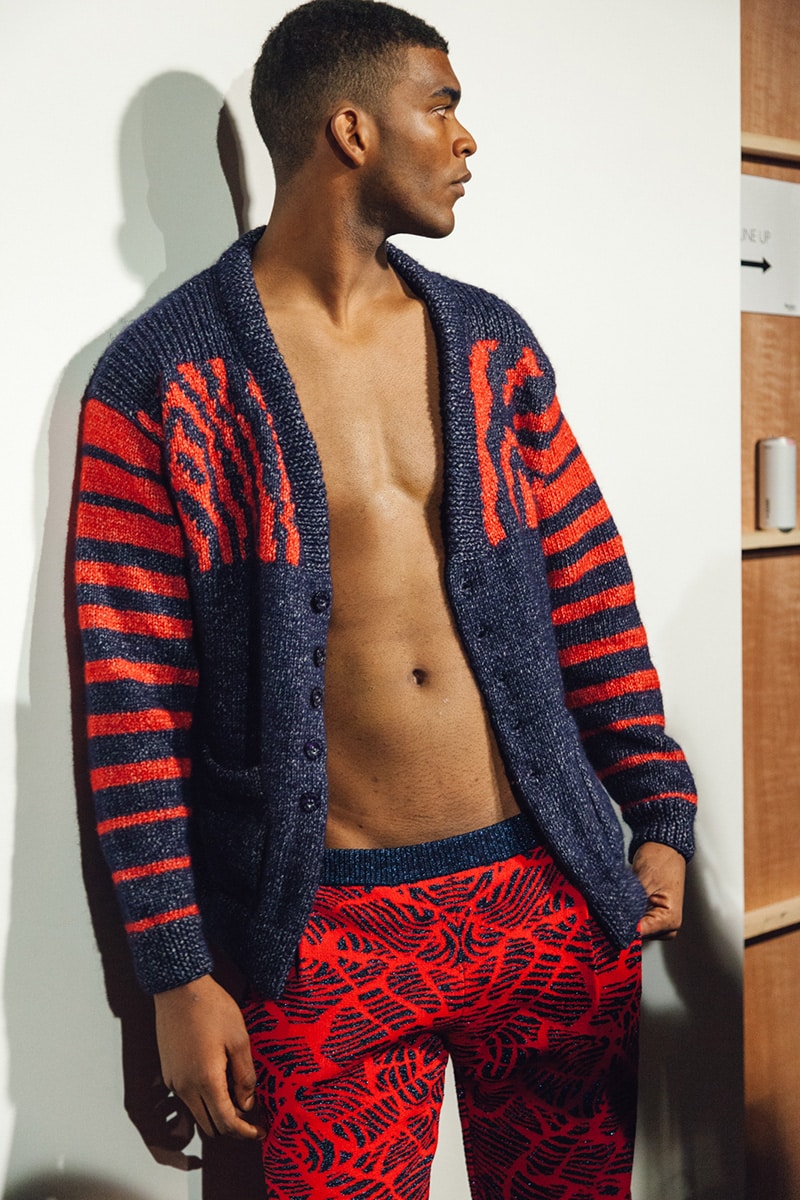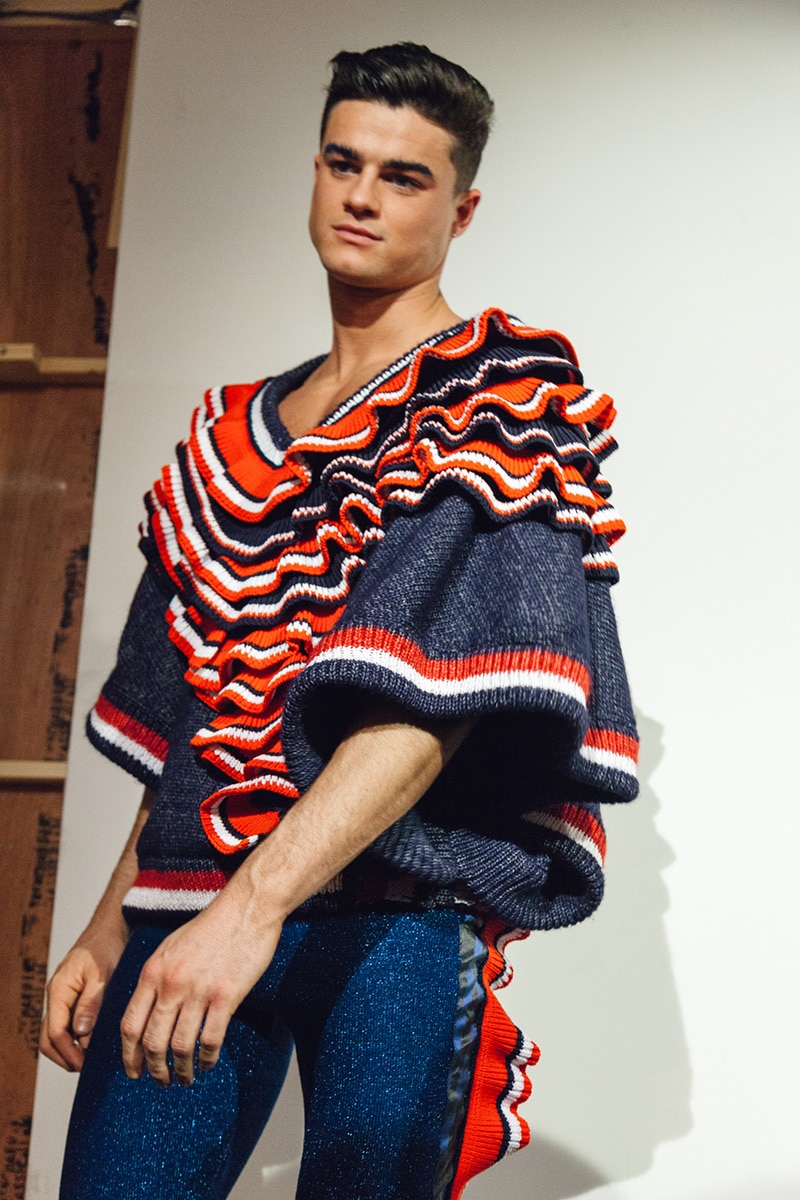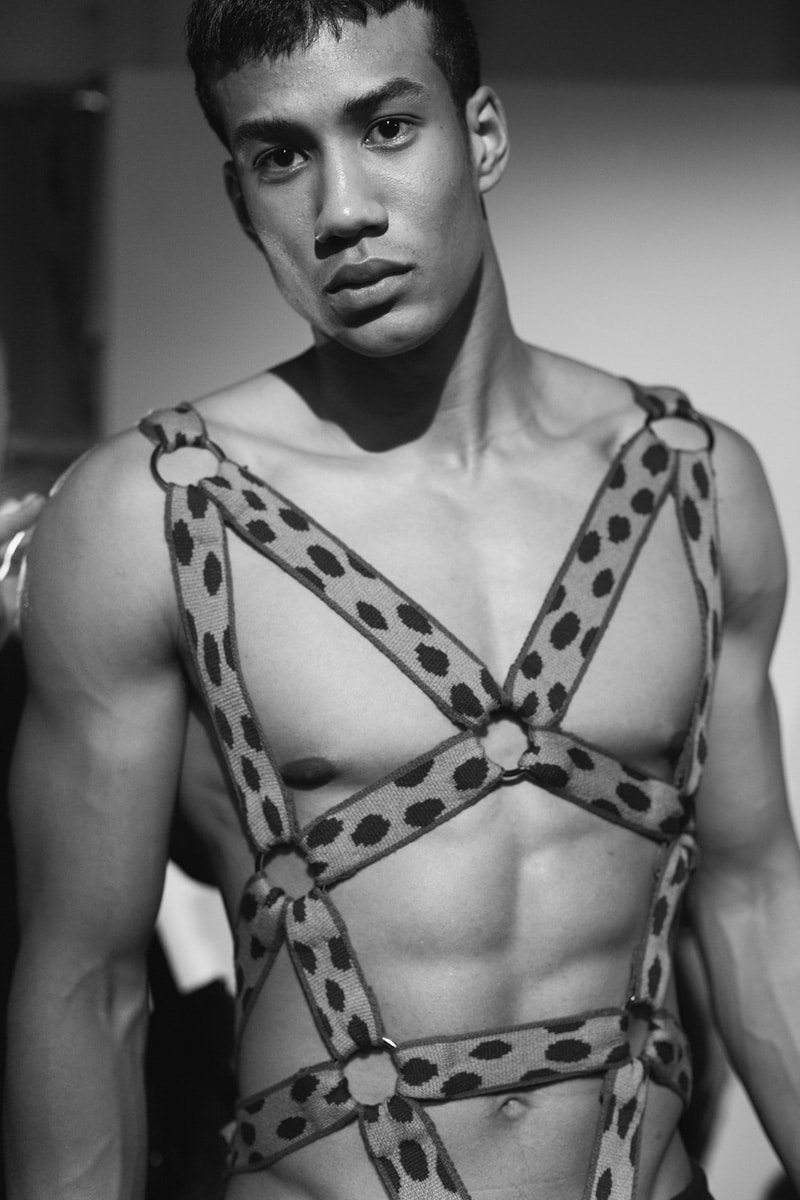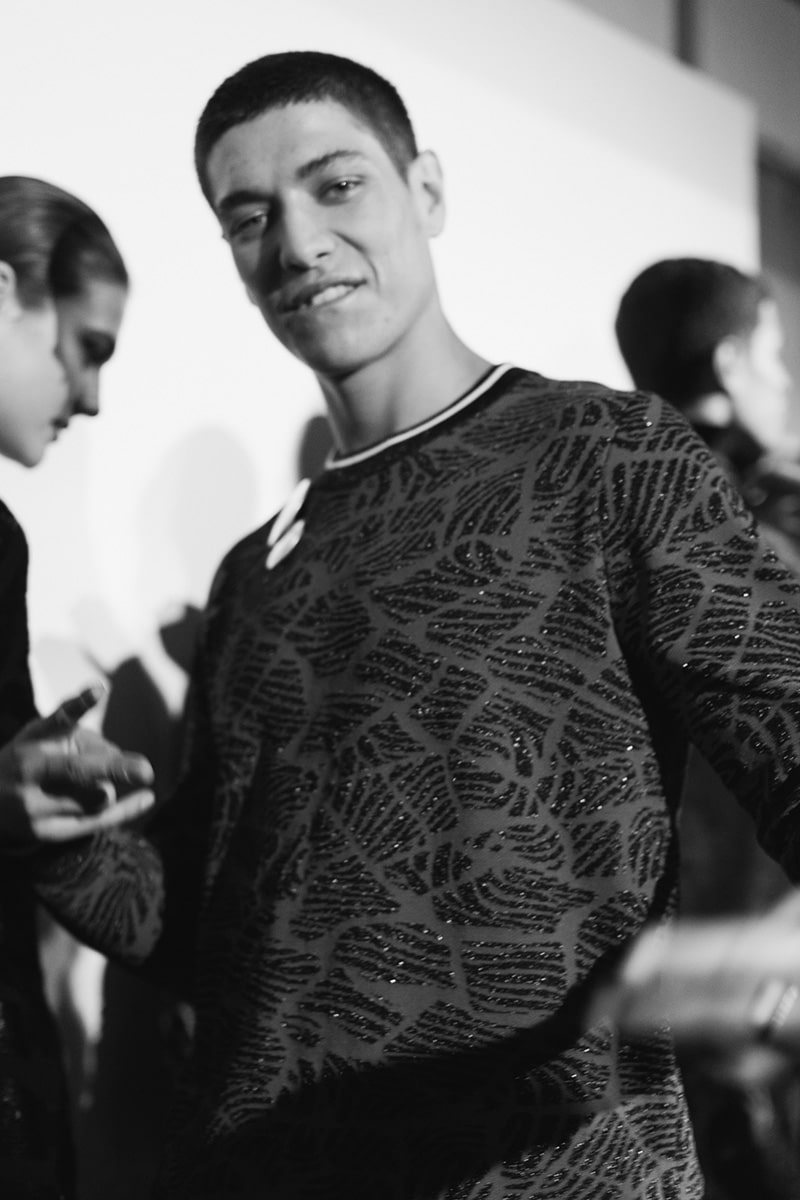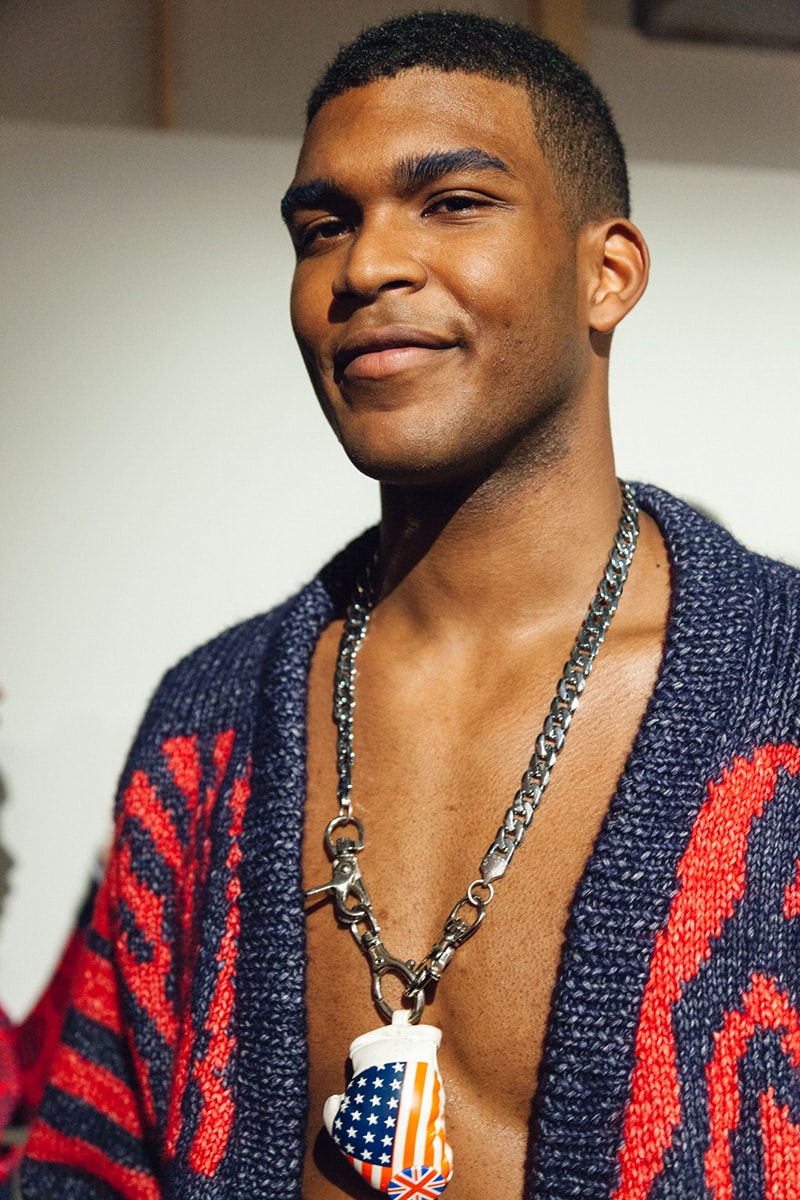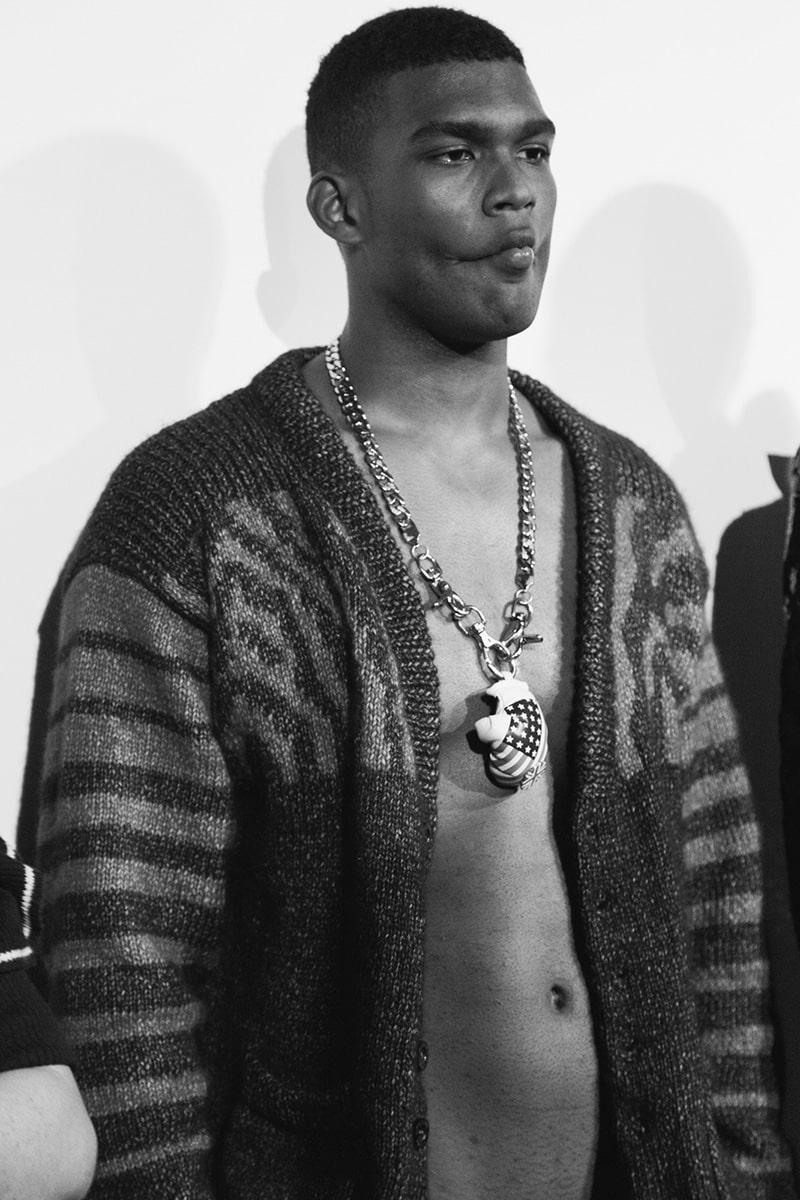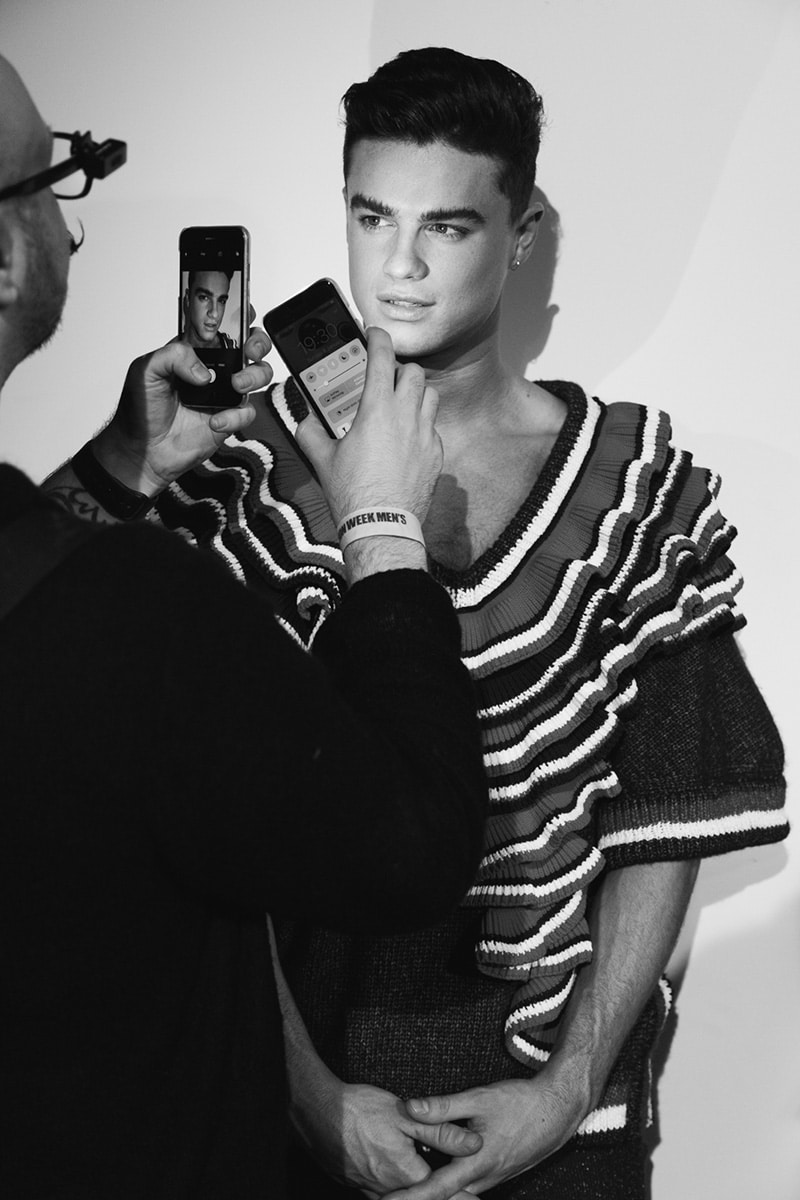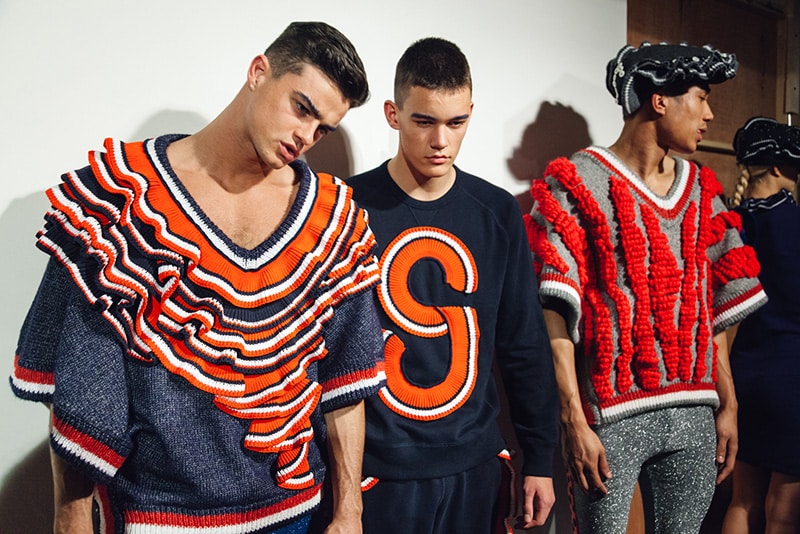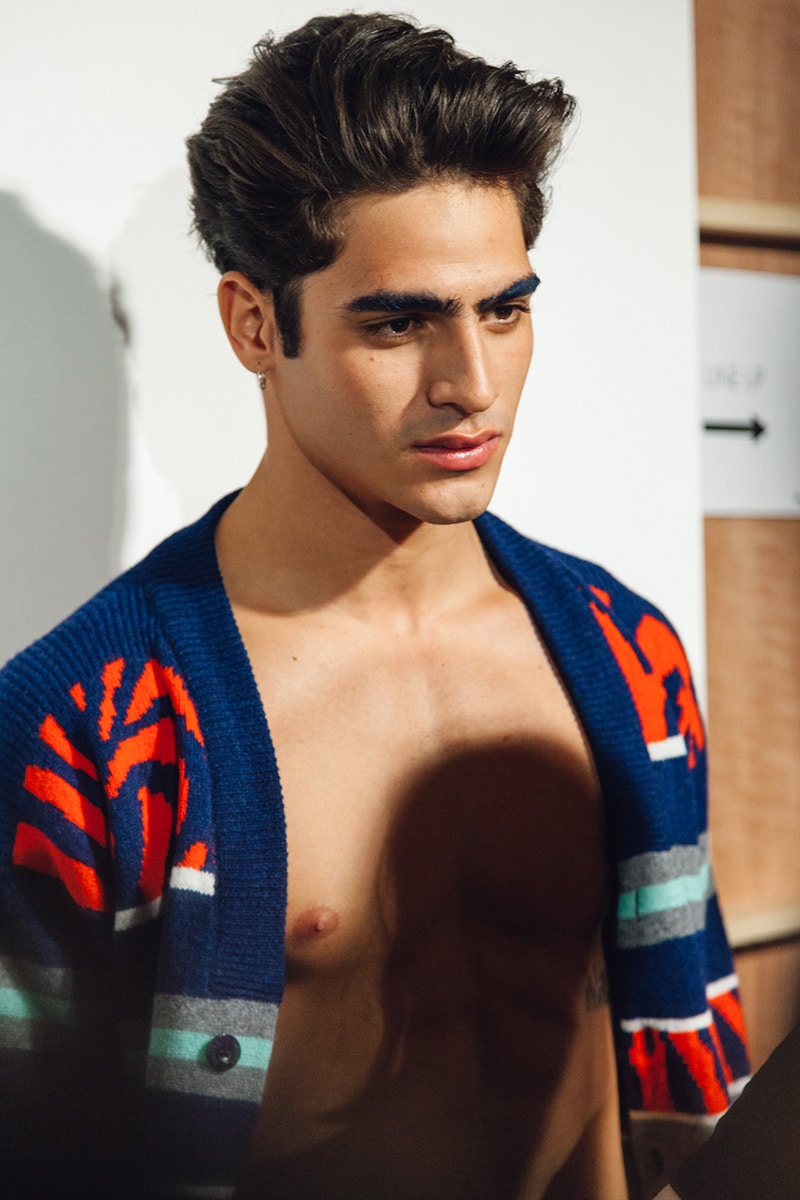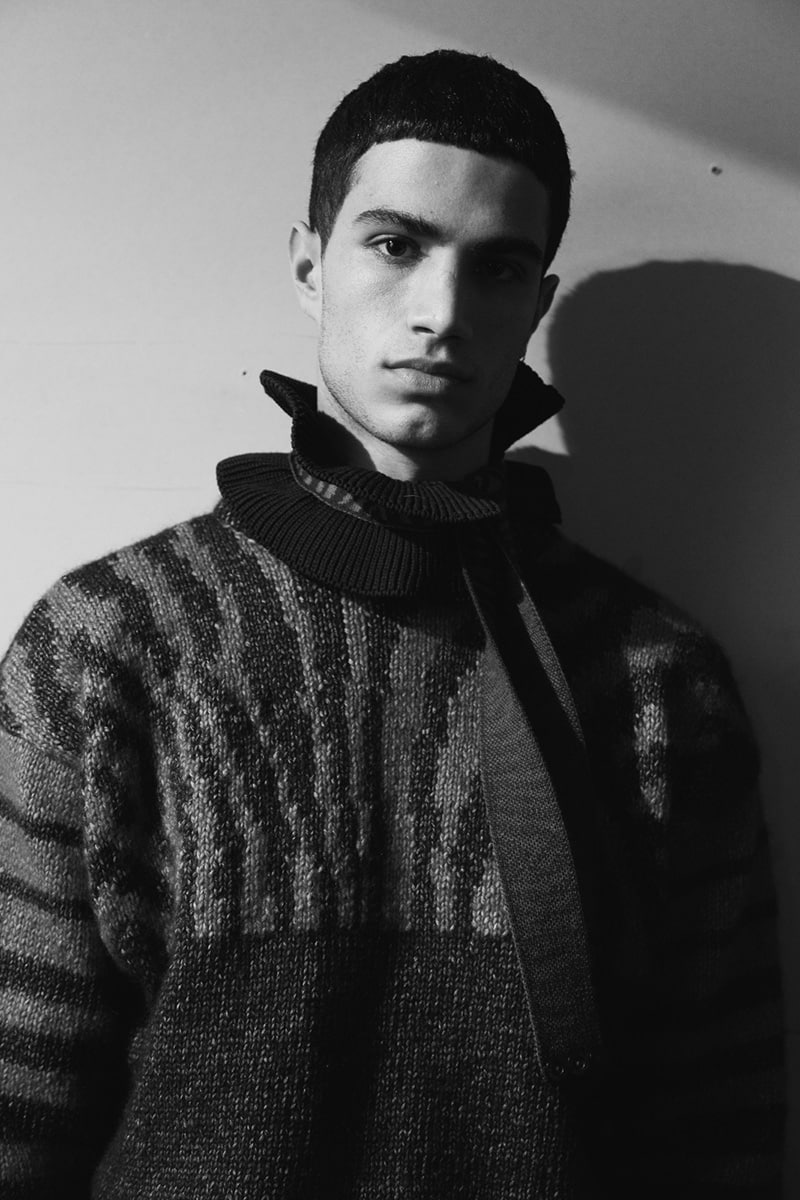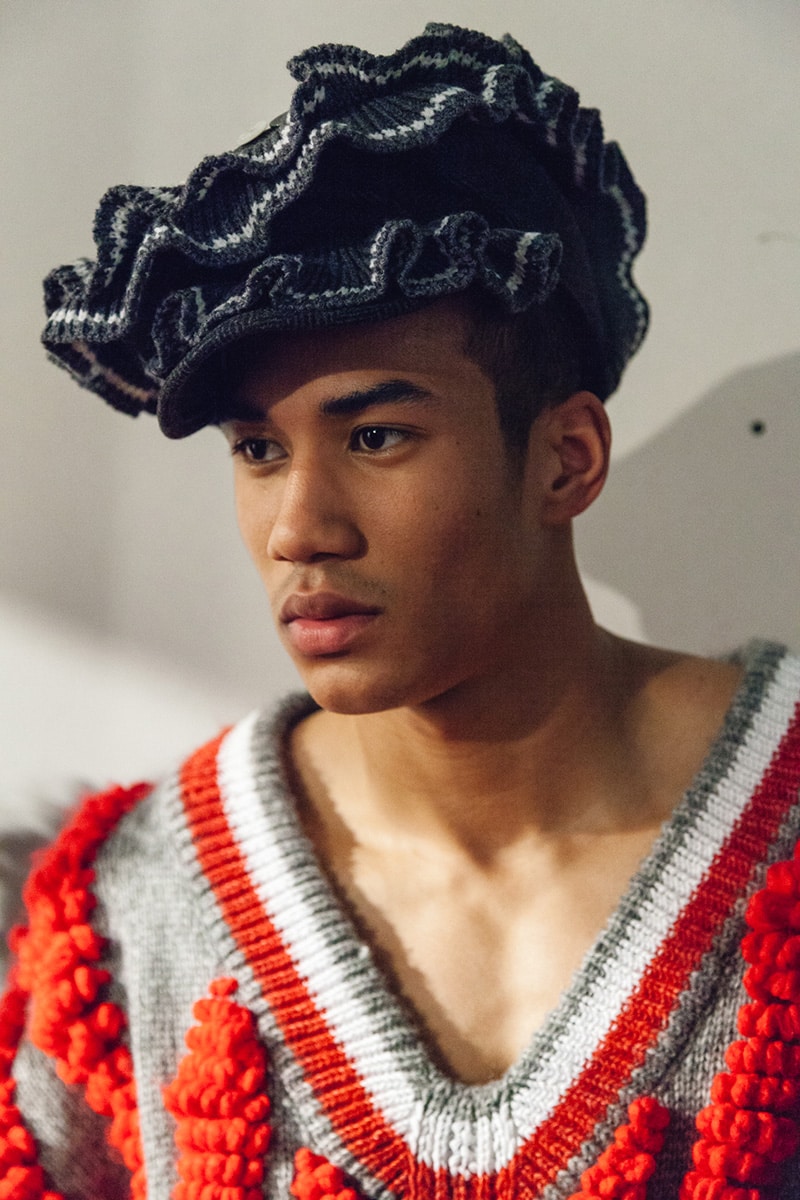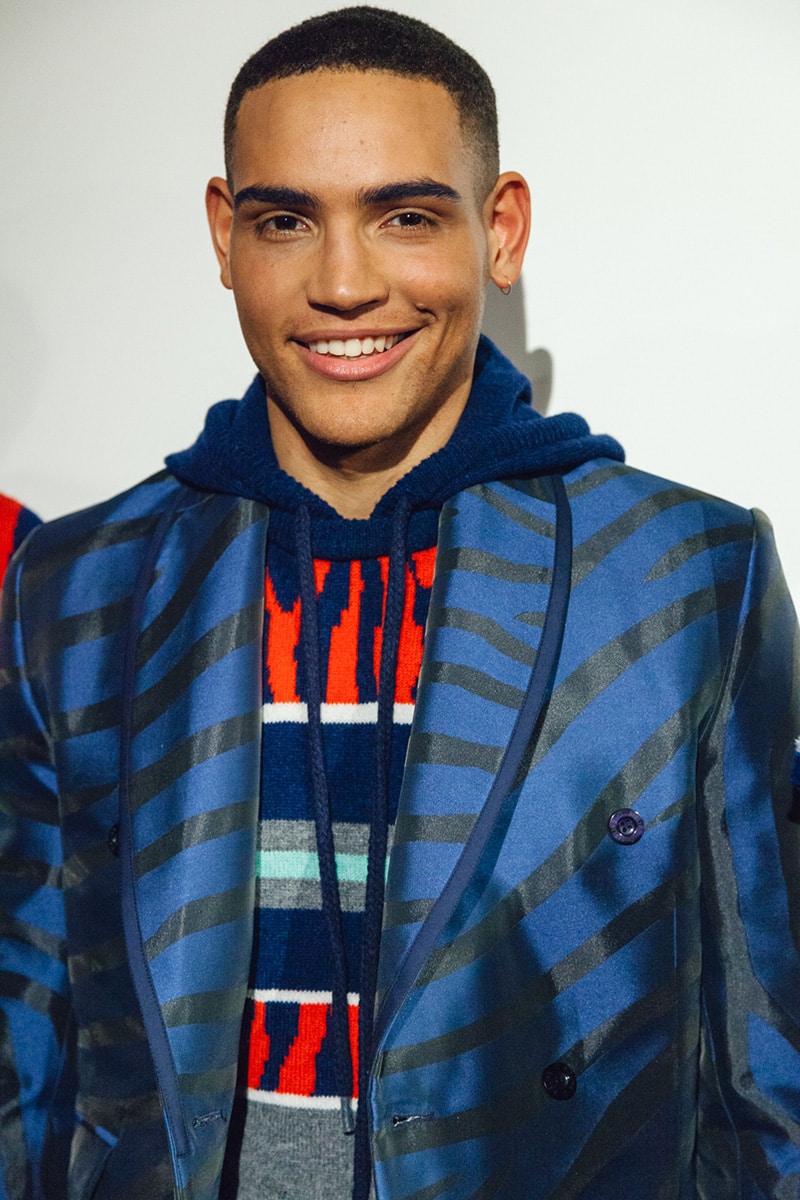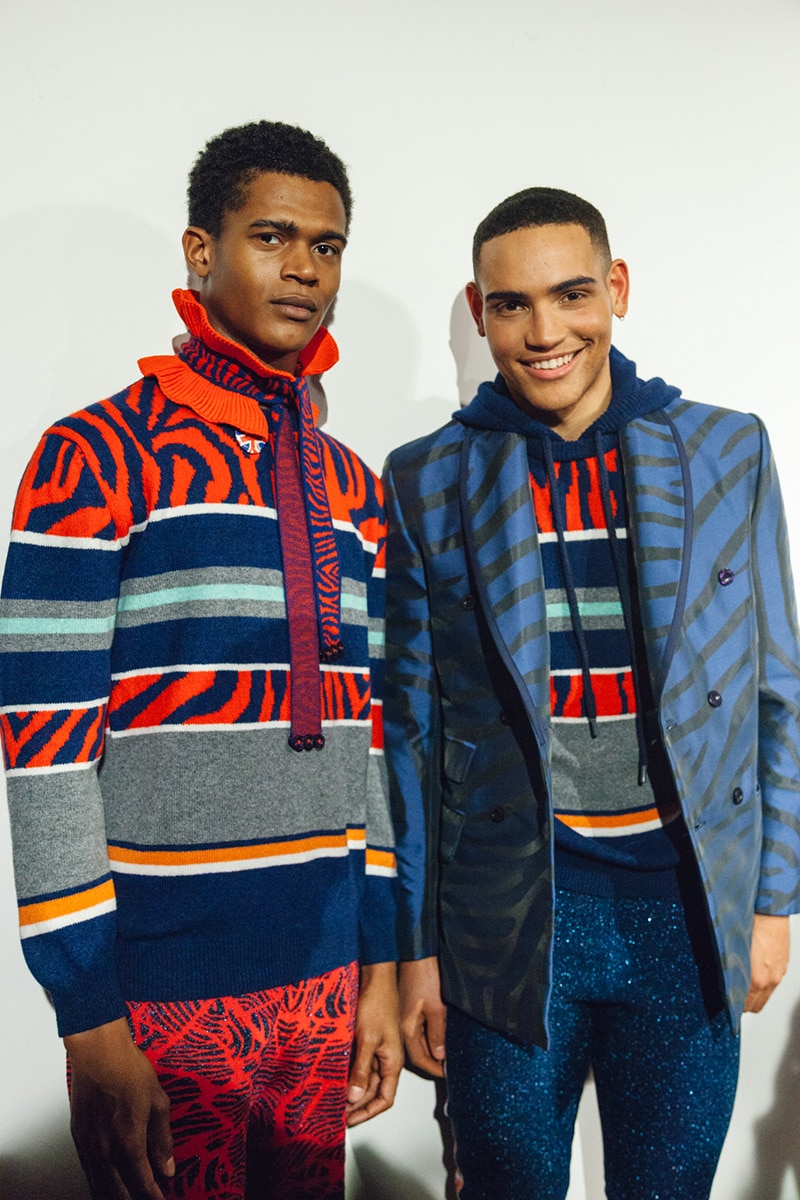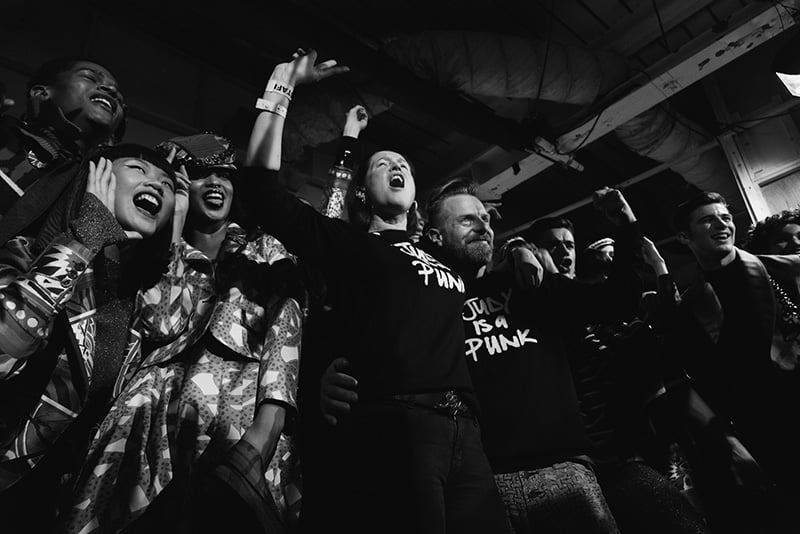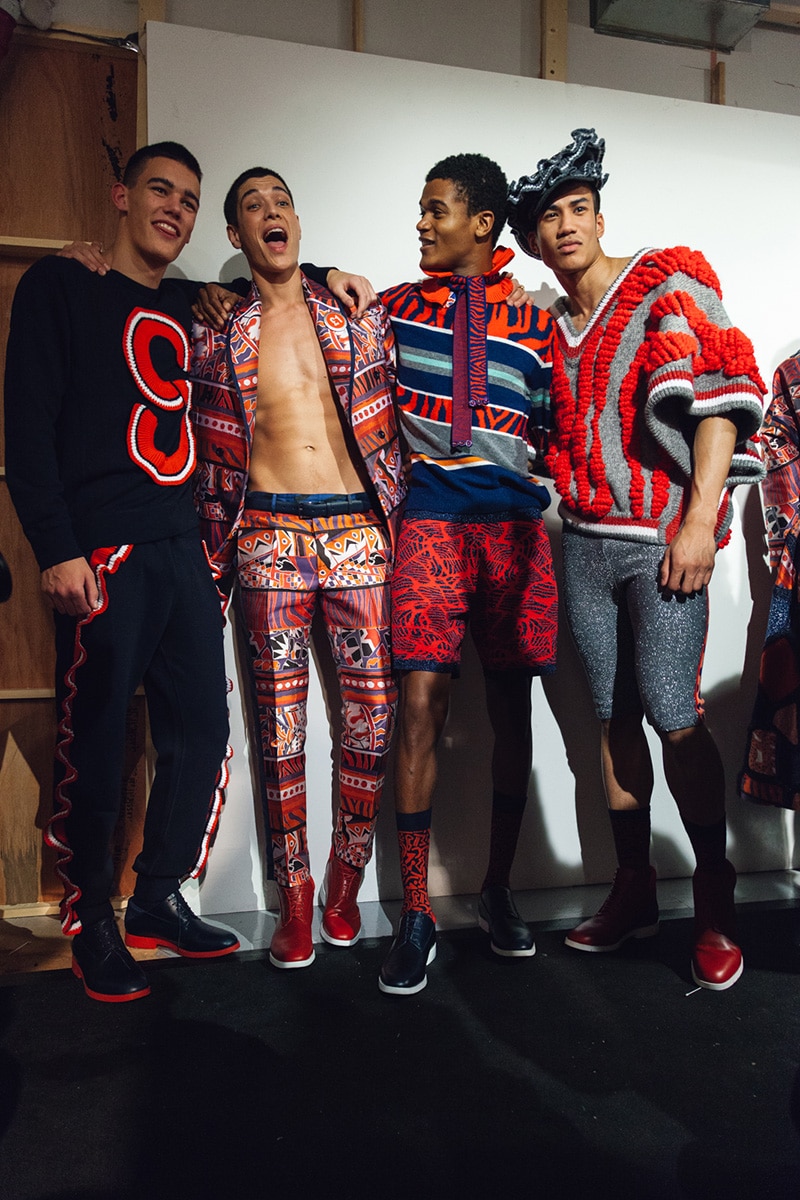 We weren't expecting to see so much patriotism in light of Brexit, but Sibling are never a duo prone to mourning through their designs, instead their shows are always highly anticipated due to their vibrant and joyful designs, seen on vibrant and joyful faces.
It was a collection so seemingly British given the Union Jack pins, 60s "King's Road" silhouettes and Edwardian ruffs (knitted of course), yet the invitation misled us with an image of cracked mosaic in a bright African-style print. Although they describe their design process and influences as mosaic-like, it's a powerful message to all that Britian too is like a mosaic, and it takes all kinds of people to make a successful nation.
Citing other references such as Antoni Gaudí and Jamaican musician, Lee "Scratch" Perry, the prints this season were cell-like webs of undulating lines, in salmons and blues on tightly fitted suits with cropped trouser legs. Sequins made a return in an almost zebra style print; these were seen worn on jumpers, brocade trousers and bomber jackets, which seem to be the most popular jacket style this season.
Knitwear was worn in chunky ruffles, along trousers seams, necks and on jumpers with such wide armholes they could be mistaken for ponchos. Broad flat caps were styled tilted to one side, enhancing the 60's feel of the show: they were also embellished with pearl buttons, paying homage to the Pearly Kings and Queens, renowned throughout London due to their creatively decorated designs that aid their charitable work. Styling notes by the distinguished Judy Blame, were seen in silver chains worn from belt loops and necks, carrying pins and mini boxing gloves.
A Sibling show wouldn't be itself without an array of finely groomed models with tanned, chiseled bodies, having the ability to excite and shame the audience simultaneously. The toned calf also made several appearances in a winter collection heavy in short styles. Hair was quaffed and well brushed, while makeup artists gelled the boy's eyebrows with a navy hue, which managed to remain subtle, even if the Sibling designs are anything but.
Photos by Eva K Salvi for Fucking Young!