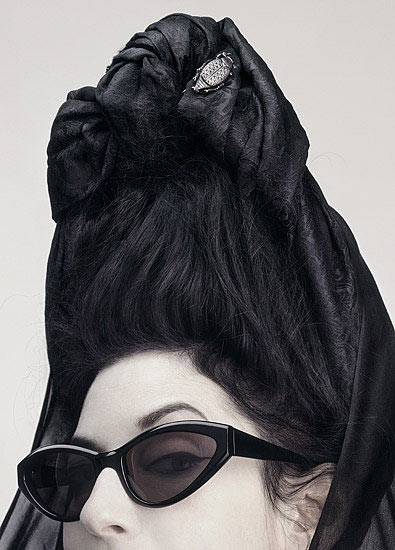 Barcelona hosts the first ever Spanish edition of the (ASVOFF) fashion and film festival, created by international visionary Diane Pernet
A Shaded View on Fashion Film (ASVOFF) is an event that gathers together big personalities from fashion, art and cinema. During four days, the festival plays host to the best short films, in which the new creative tendencies in fashion will be core. In addition to this, ASVOFF Barcelona will also offer Carte Blanche; curate themed screenings, conferences and debates with industry professionals. For the last 3 years, the festival has been based at Centre Pompidou in Paris, with satellite screenings talking place in the cultural capitals of Milan, Tokyo and the Cannes Film Festival, and now ASVOFF lands in Barcelona; a city host chosen from amongst a number of other candidates.
ASVOFF will be held at CaixaForum Barcelona from 24th -27th, January, 2012 and contestants can participate in the competitions till the 1st of January on www.asvoff.es.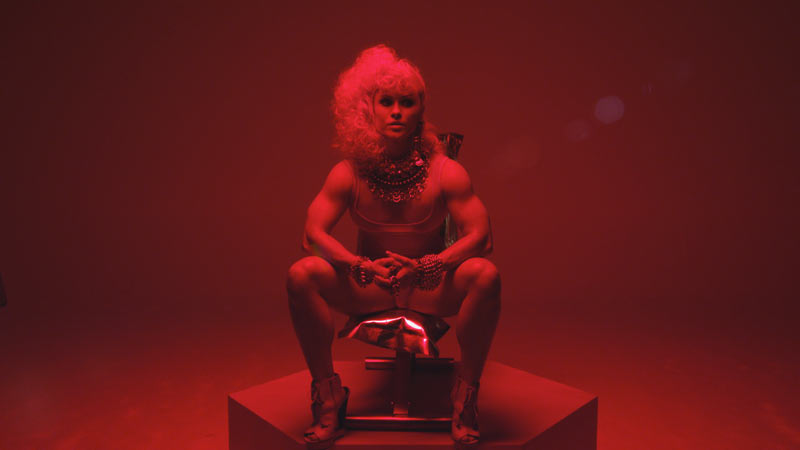 ASVOFF Barcelona is proud to launch 3 competitions of its own: OFFICIAL, STUDENTS and MOBILE FASHION FILM. The students competition will run in conjunction with fashion, design, film, and art schools throughout the world. Thanks to the collaboration of Barcelona's city council and CaixaForum Barcelona, the world's first mobile phone fashion film competition will be launched.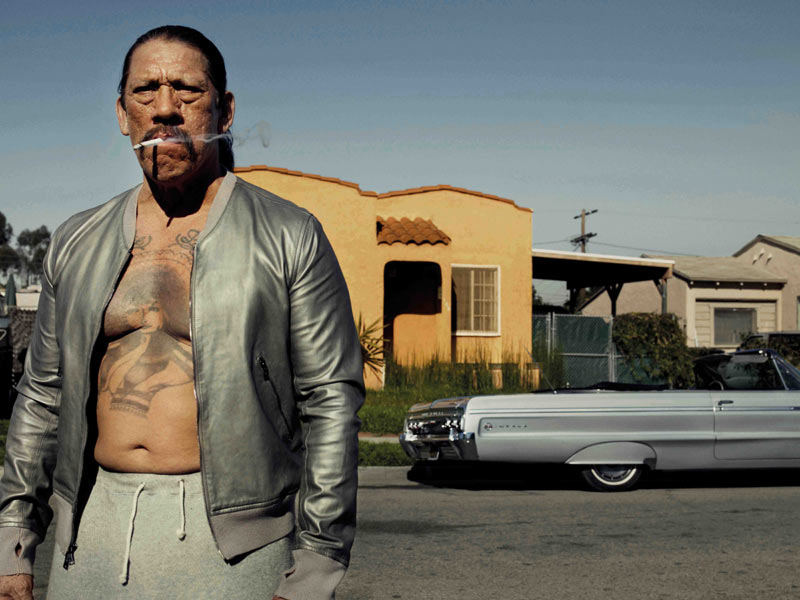 Traditionally, fashion has been associated with the static image of photography. The best photographers have participated in runways, promotional campaigns and adverts, however moving image in fashion, has had less importance in the cinematographic world, even though great campaigns have been created and the fact that it's a format that allows for diverse, leading-edge directions. With this objective in mind, Diane Pernet created A Shaded View on Fashion Film in 2008, a festival completely dedicated to film and fashion and inspired by her own blog A Shaded View on Fashion where this critic, photographer and fashion pioneer exposes today's cutting edge fashion and art and discovers new talent. The annual festival is held in Paris and cities linked to fashion and creative discovery, like New York, Tokyo, Mexico City, Moscow and London. These capital cities are now joined by Barcelona.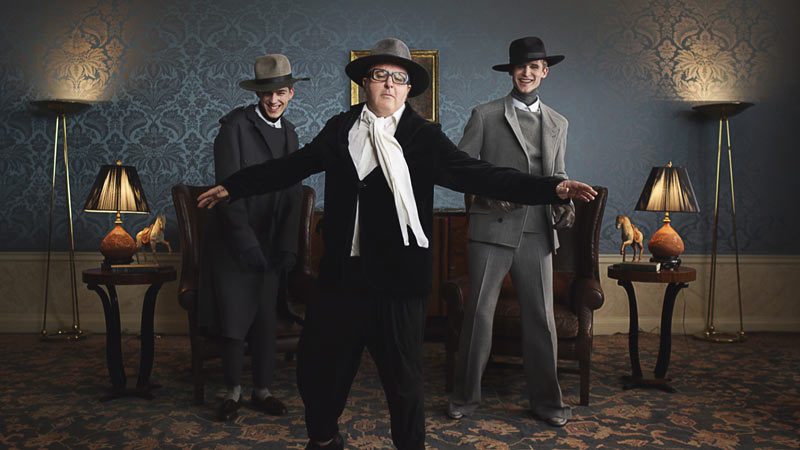 The festival will include a "BEST OF" section curated by Diane Pernet, where she presents a selection of films from ASVOFF's previous 4 editions and a competition section with 3 categories: Official, Students and Mobile Phones.
The Official category, judged by an international jury, will include prizes awarded to Best Film, Best Director of Photography, Best Actor and Best Sound. The Student category will also receive one prize for Best Student Film. In both cases, the inspiration for making the films will be divided into two themes: the muse and (to) amuse. The members of the jury include luminaries such as Glenn Adamson, curator for the V&A Museum in London; Francesca Thyssen from Thyssen- Bornemisza Art Contemporary in Vienna; and Alanna Heiss, founder and past director of PS 1 Contemporary Art Centre in New York, who will decide the best short films, from the two categories OFFICIAL and STUDENTS and select prize winners, who will receive an exclusive sculpture made by artist Miguel Villalobos.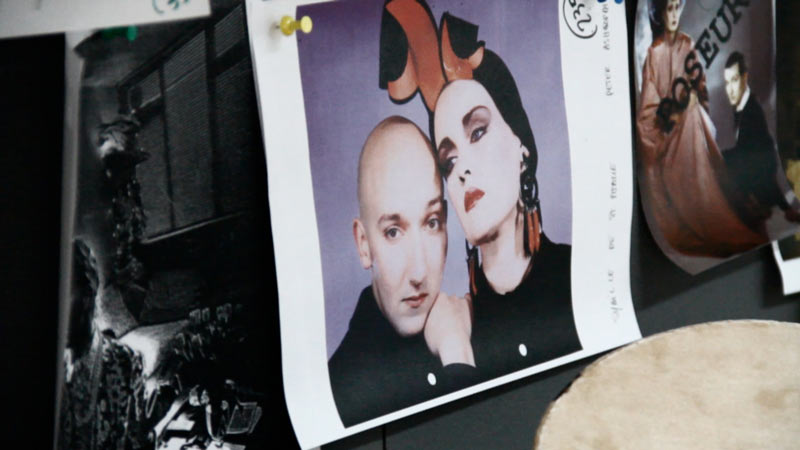 The Barcelona edition will also be innovative for launching the world's first MOBILE FASHION FILM competition where one prize will also be awarded to the best short film produced on a mobile phone. These films should be less than one minute long, one shot (made without editing), with all films being online on the festivals website, for viewingand open voting by the public. In conjunction with this, Lorea Iglesias, coordinator of the Mobile Film Fest and an expert in art produced with mobile phones, will select the best 30 short mobile fashion films that will be screened during the festival. This award, backed by the Barcelona City Council, is open to public of all ages but above all, the festival is interested in the young participants that will reinforce the international and avant-garde character of the festival and continue the link between Barcelona and the new technologies
industry, as has been proven by the several editions of the Mobile World Congress held in the city. On the other hand, the Festival also features the collaboration of Obra Social "la Caixa", that will also host the event in its Social and Cultural Centre in Barcelona, and will organize different initiatives related to the festival.
In the BEST OF section, curated by Diane there will be around 80 short films; amongst them, two documentaries by Mike Figgis (one about Vivienne Westwood and The four dreams of Miss X starring Kate Moss), Lus tLust by Martins Grauds (three times festival winnerASVOFF 2010); City Limits by Kris Moyes, Glen Luchford with Tilda Swinton by Glen Luch ford and Valentino Masters of Style by Madeleine Czingler. At the same time, Charo Mora, a fashion expert, will choose a selection of short films for a Carte Blanche out of competition section "Narraciones" will recall the visual memory of Spanish fashion through rare and partly unseen documentaries.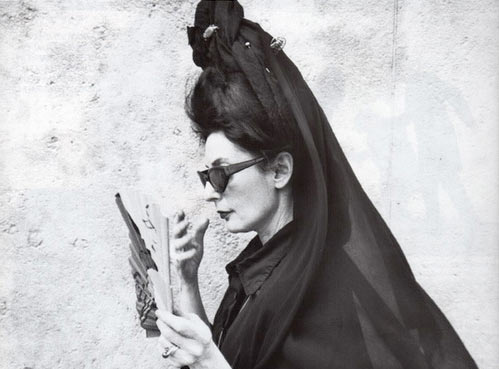 Diane Pernet is an avant-garde woman of today; she's a curator, writer, documentary director and fashion pioneer. She was one of the most distinguished designers in New York during the '80s that later reinvented herself as a journalist and editor for magazines like Joyce, Elle and Vogue. She is a forerunner in Fashion blogingand an essential figure in the history of contemporary fashion.
ASVOFF 2012 Barcelona Edition
24th, 25th, 26th and 27th of January 2012
http://www.asvoff.es
Facebook: http://www.facebook.com/bcnasvoff
Twitter: @asvoffbcn
Youtube: www.youtube.com/user/ASVOFFBarcelona
ASVOFF founder and director: Diane Pernet ASVOFF co-directors: Alex Murray-Leslie and Mahala Alzamora
CaixaForum Barcelona
Av. de Francesc Ferrer i Guàrdia, 6-8 08038 Barcelona
Obra Social "la Caixa" information service From Monday to Sunday, from 9am to 8pm Tel.: 902 22 30 40