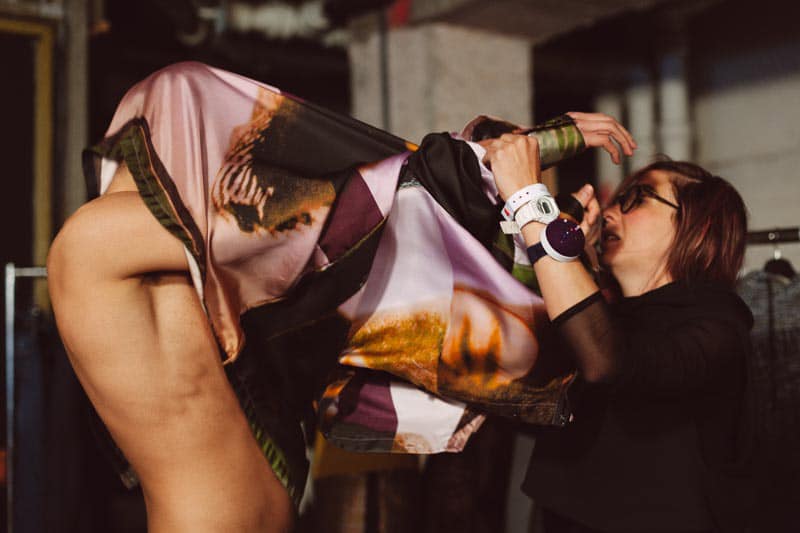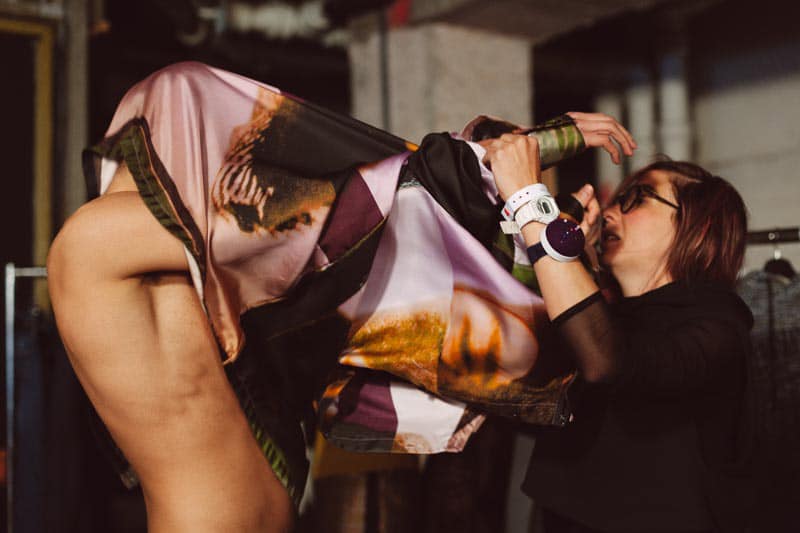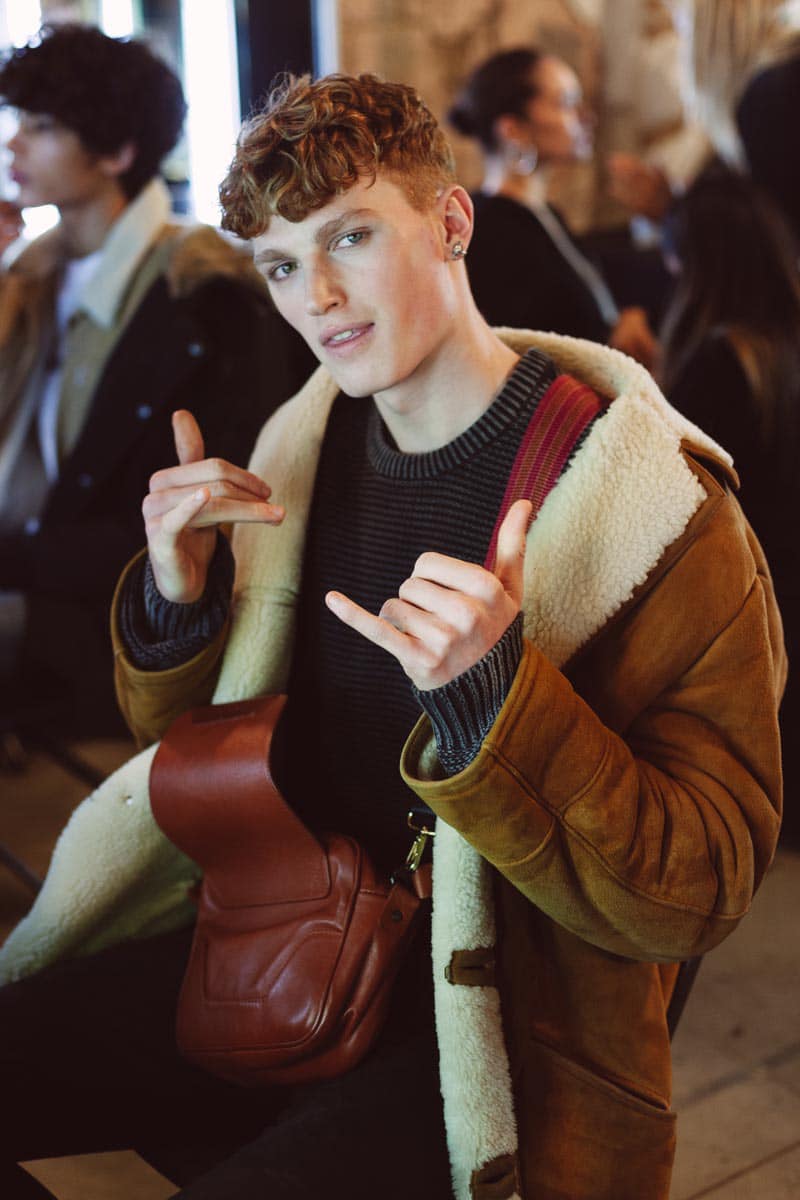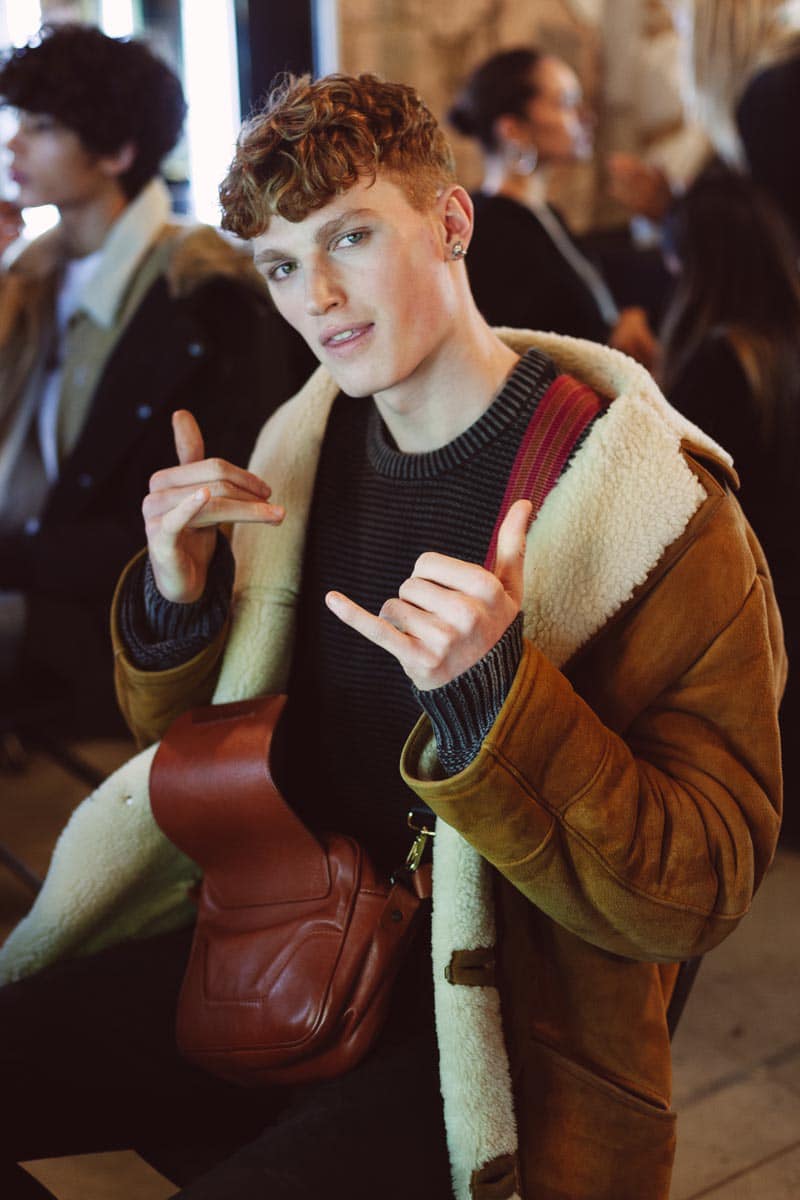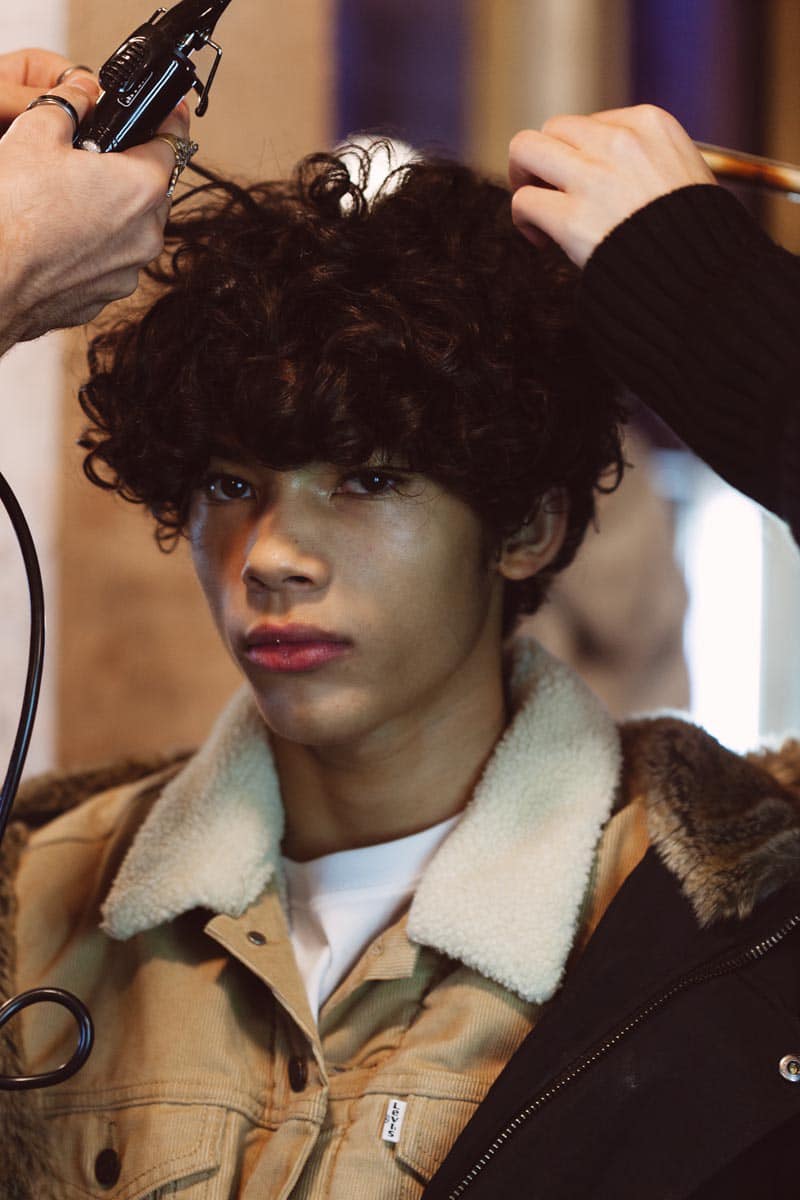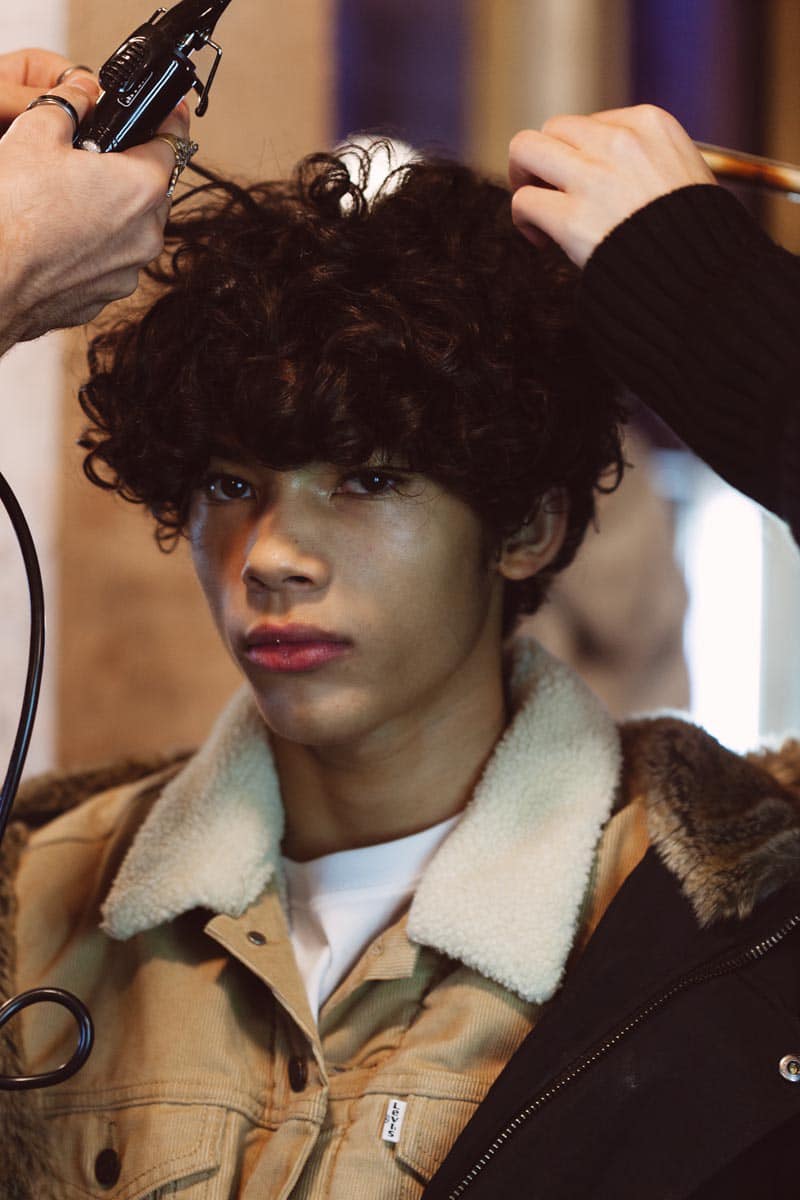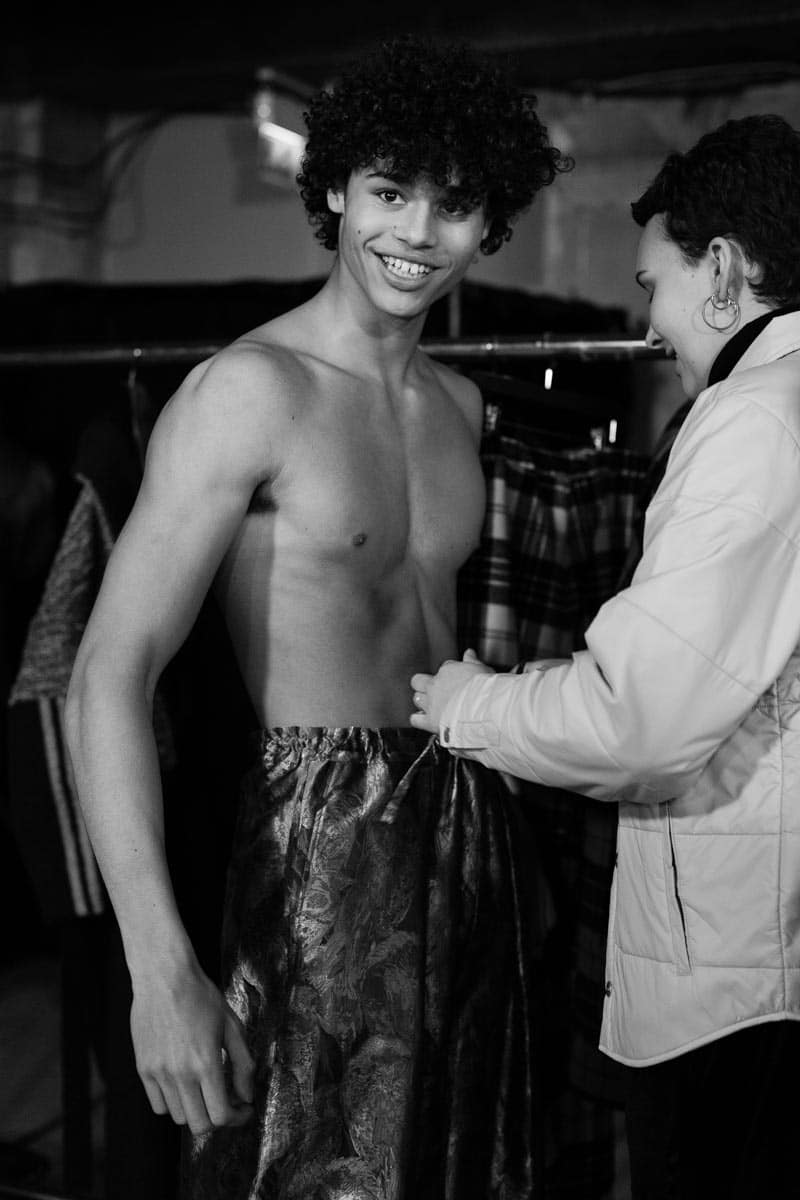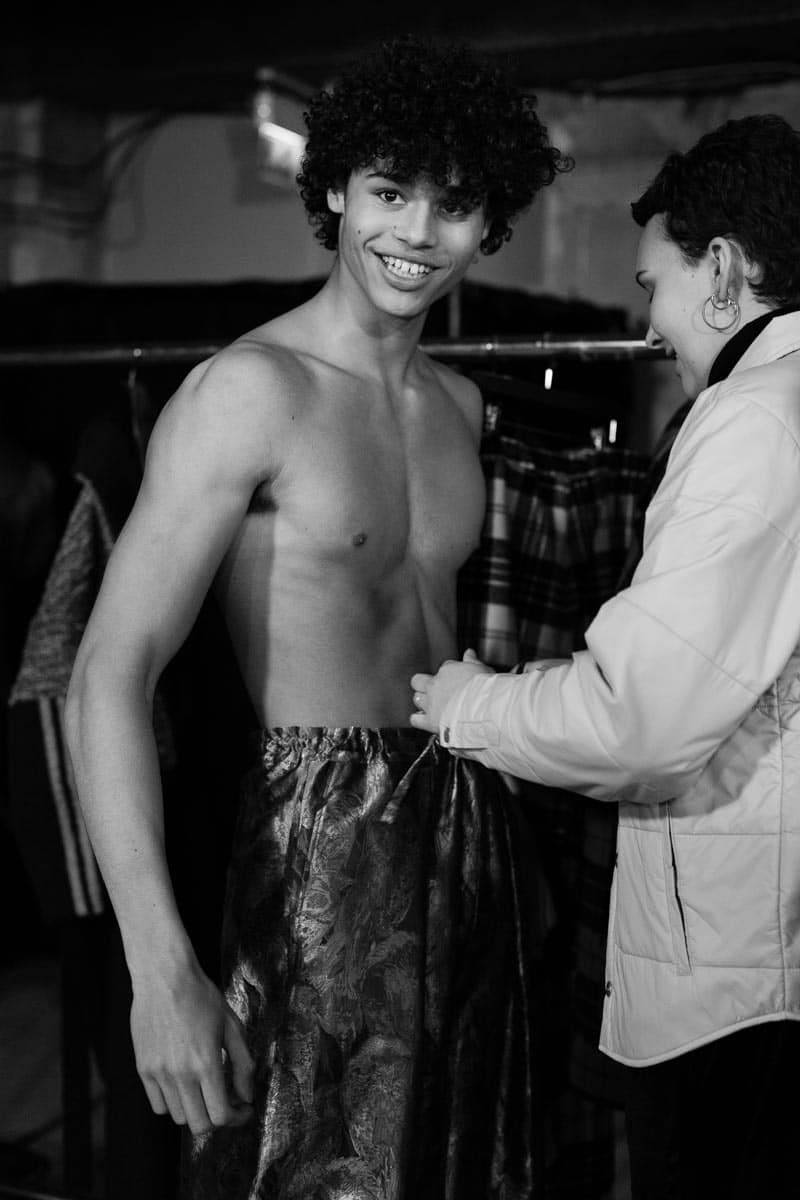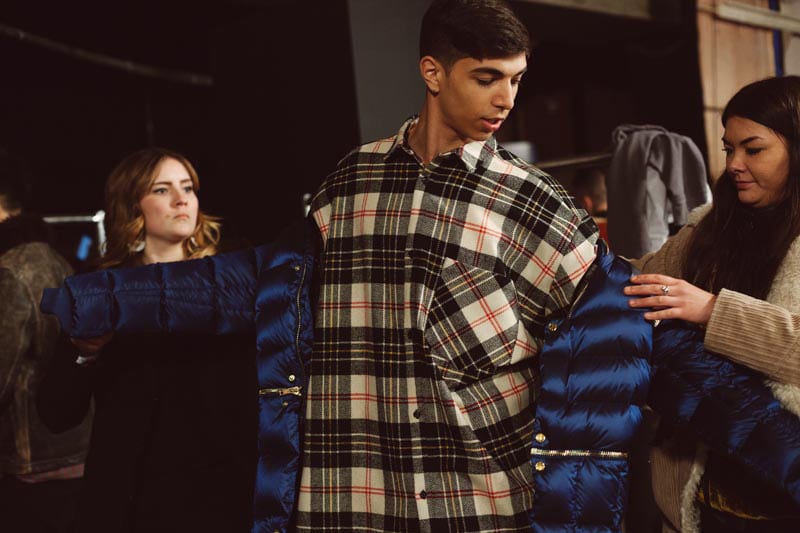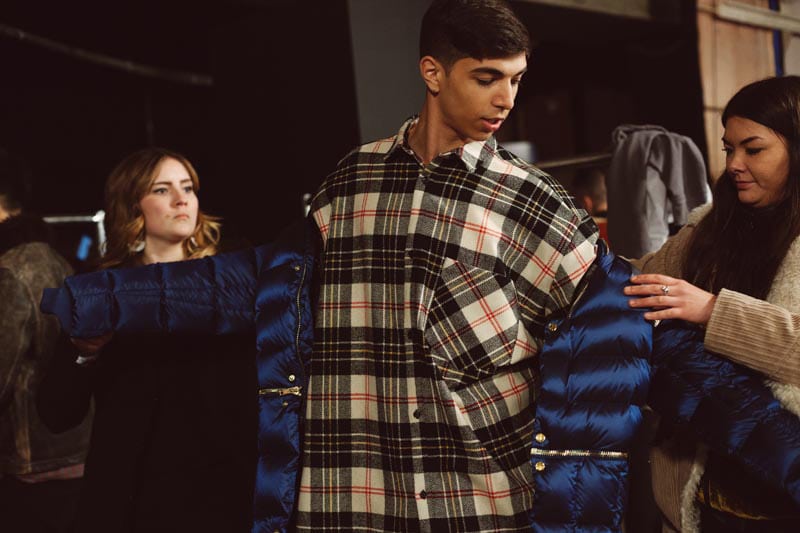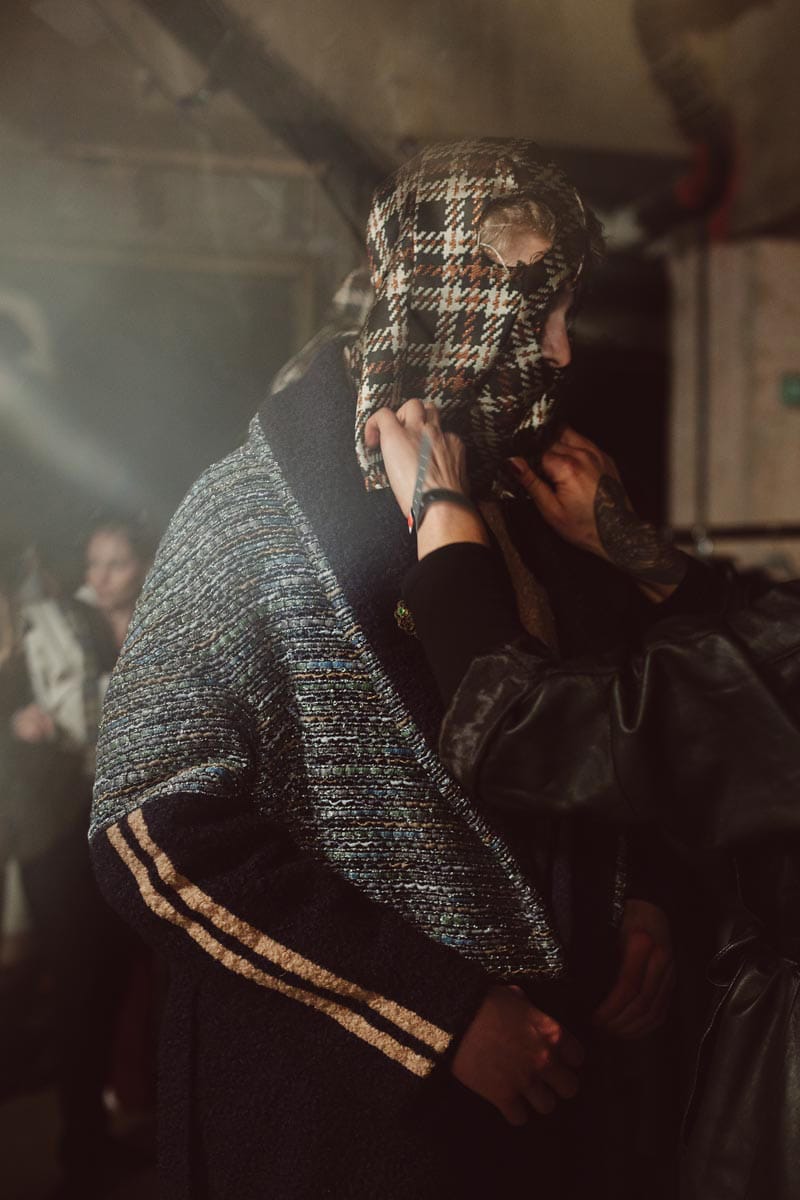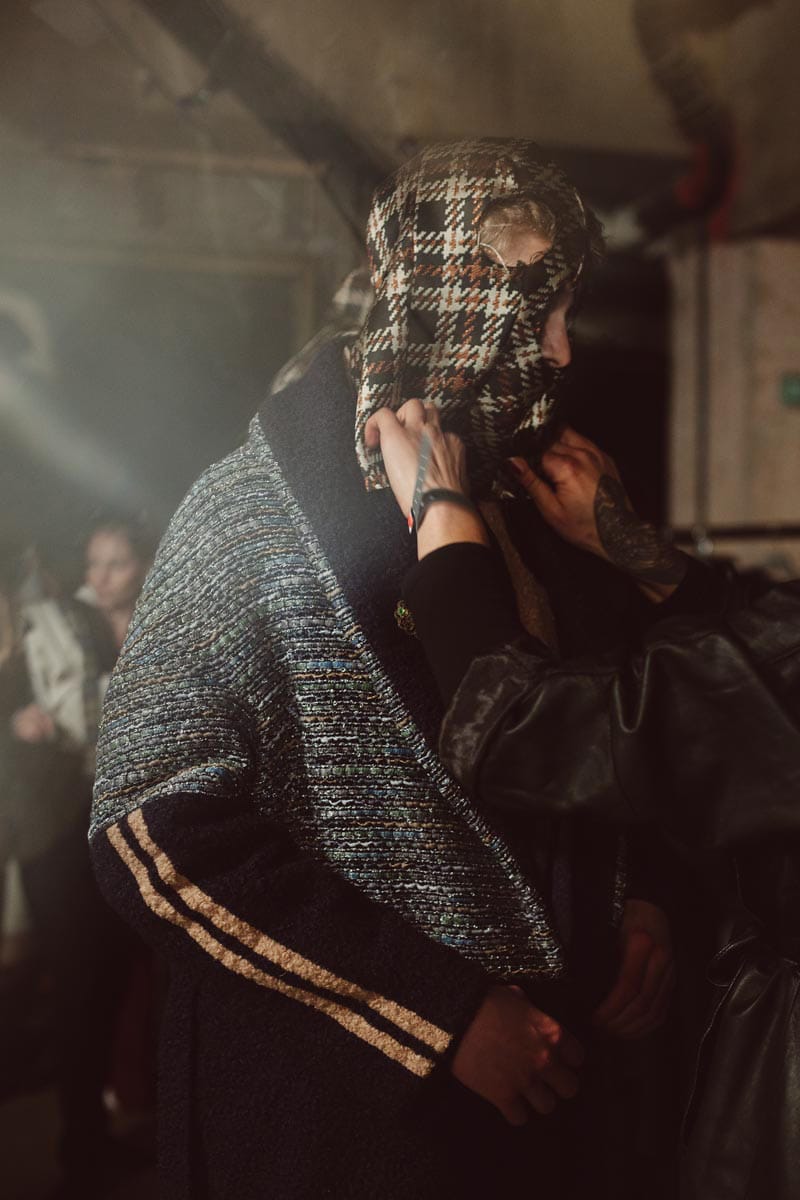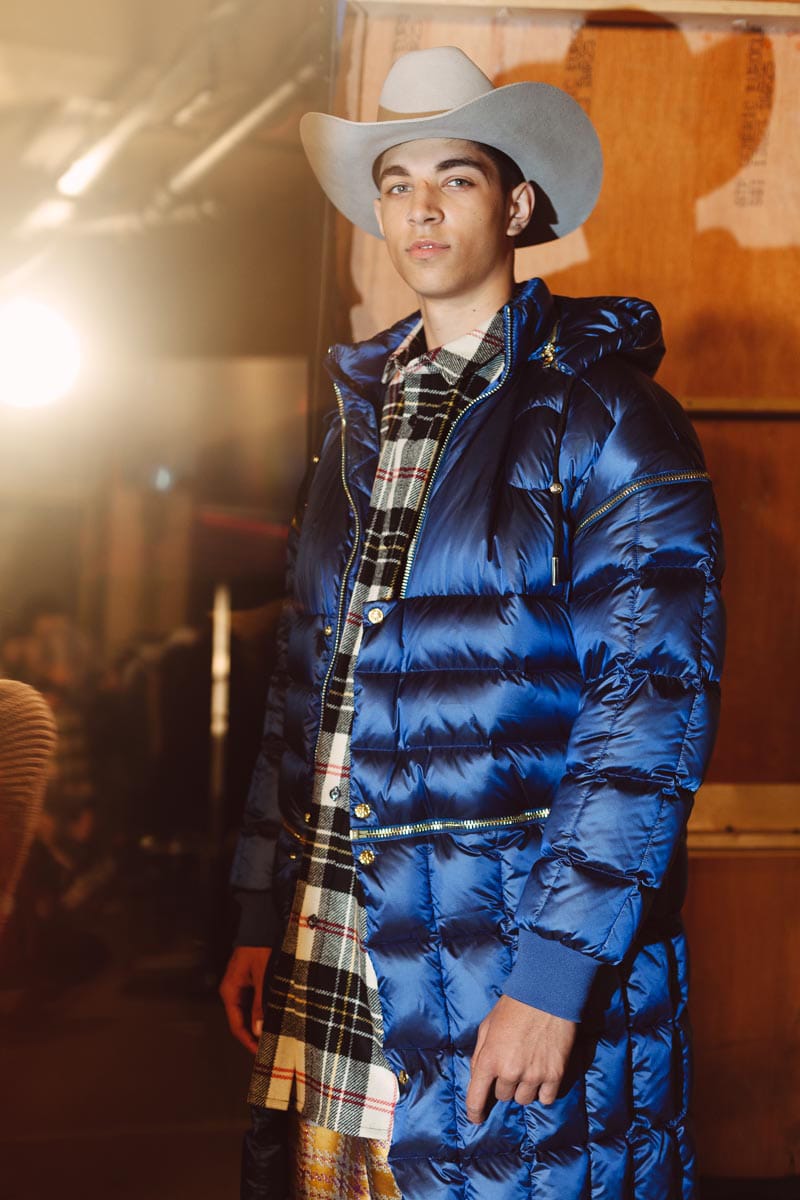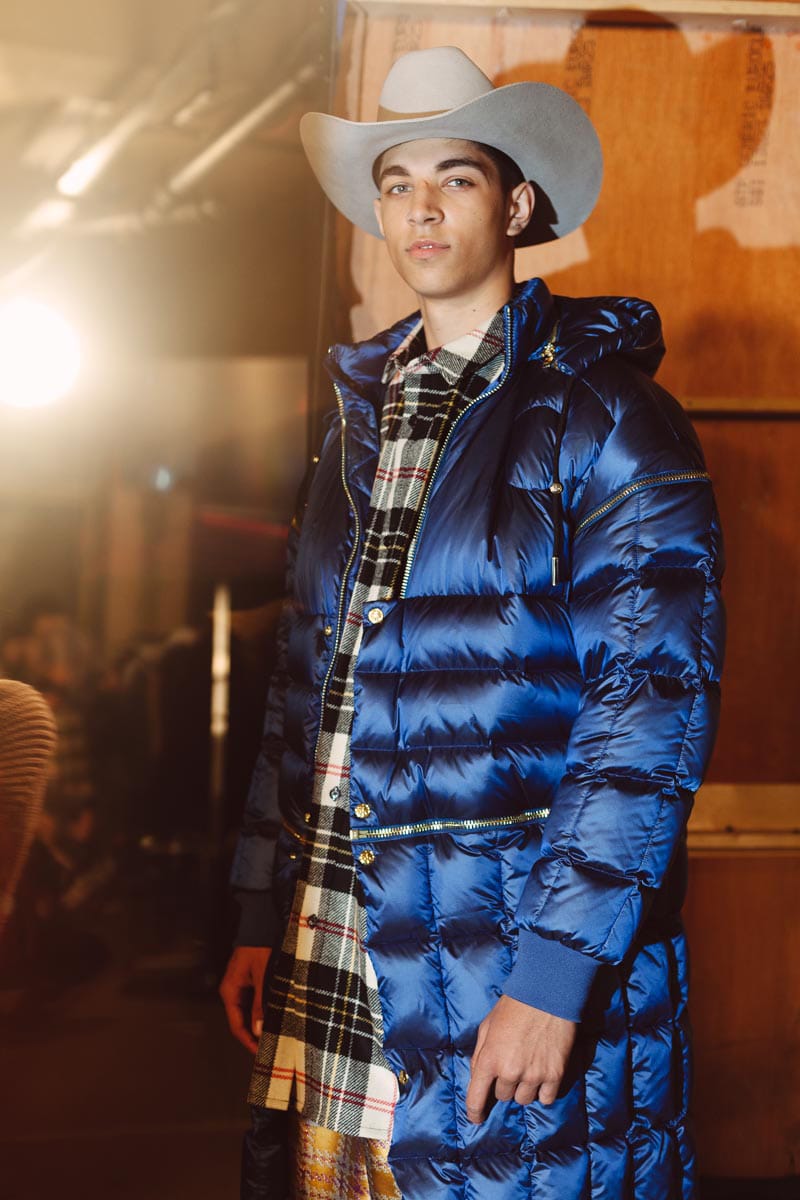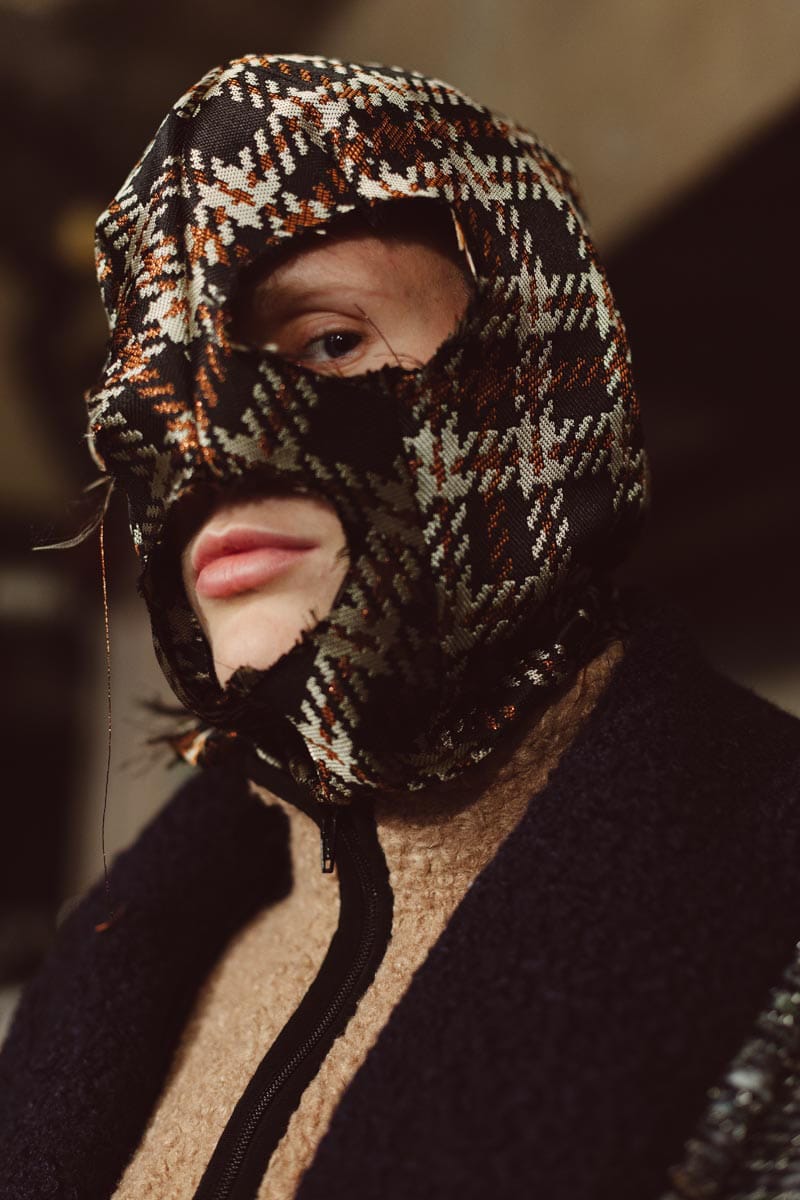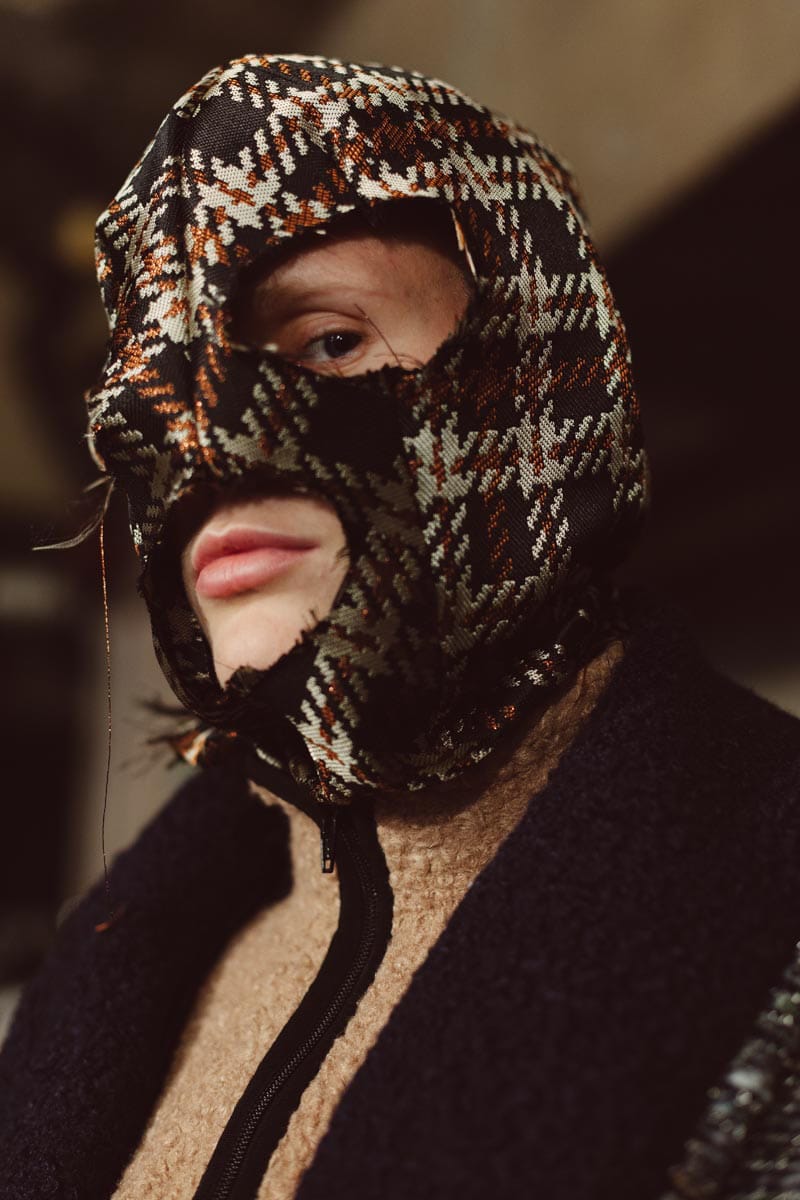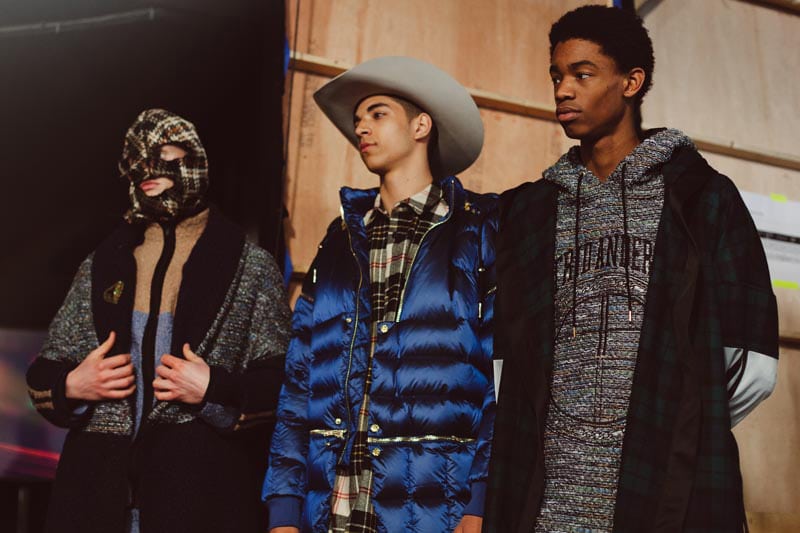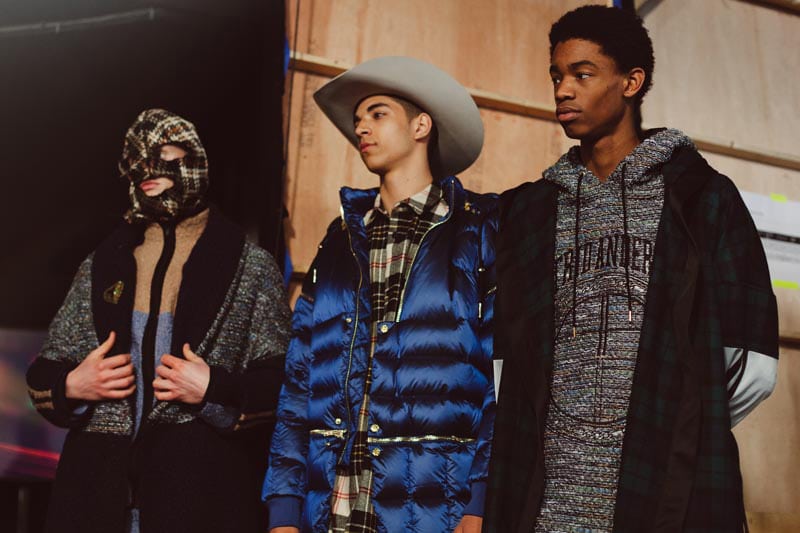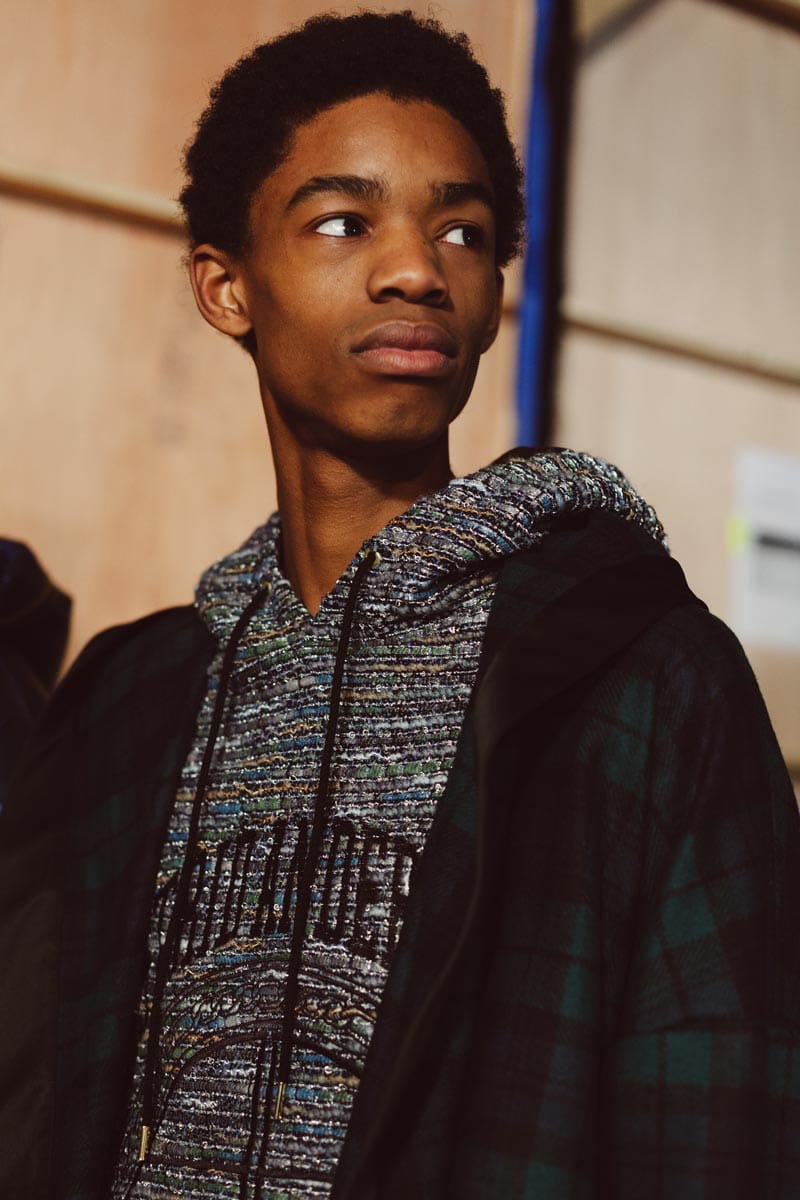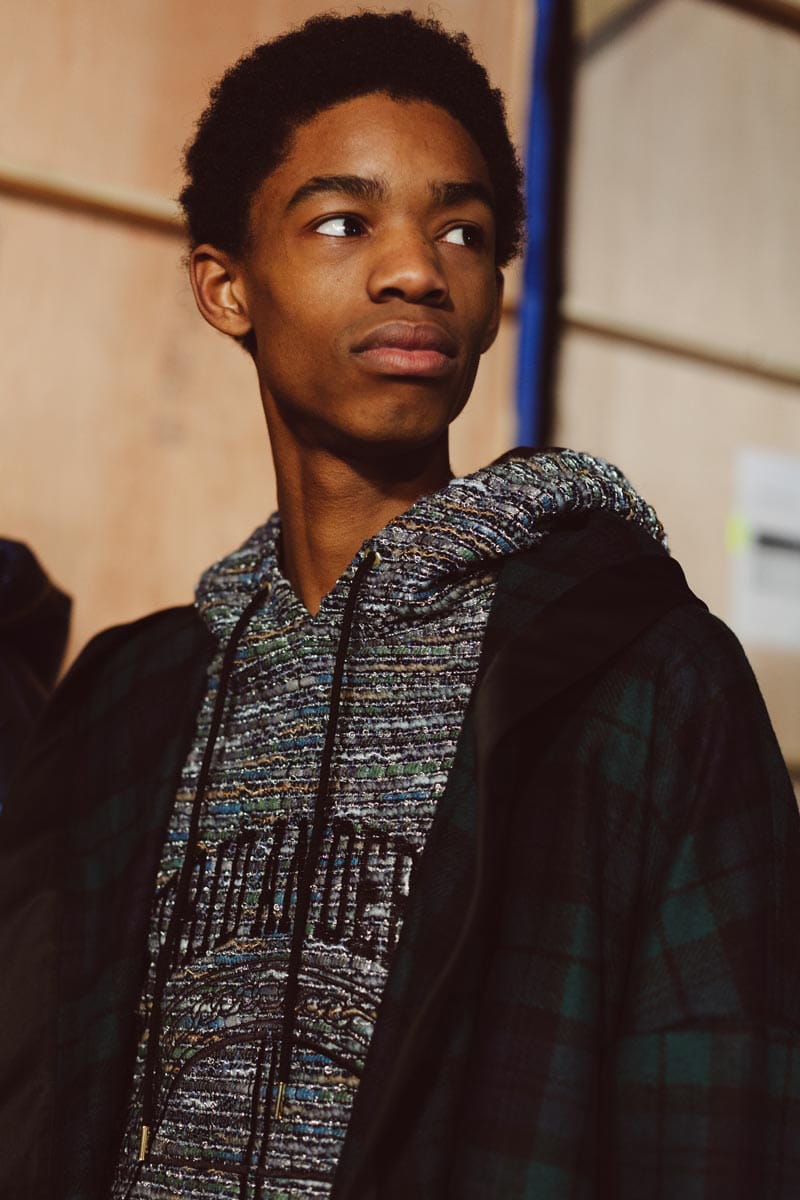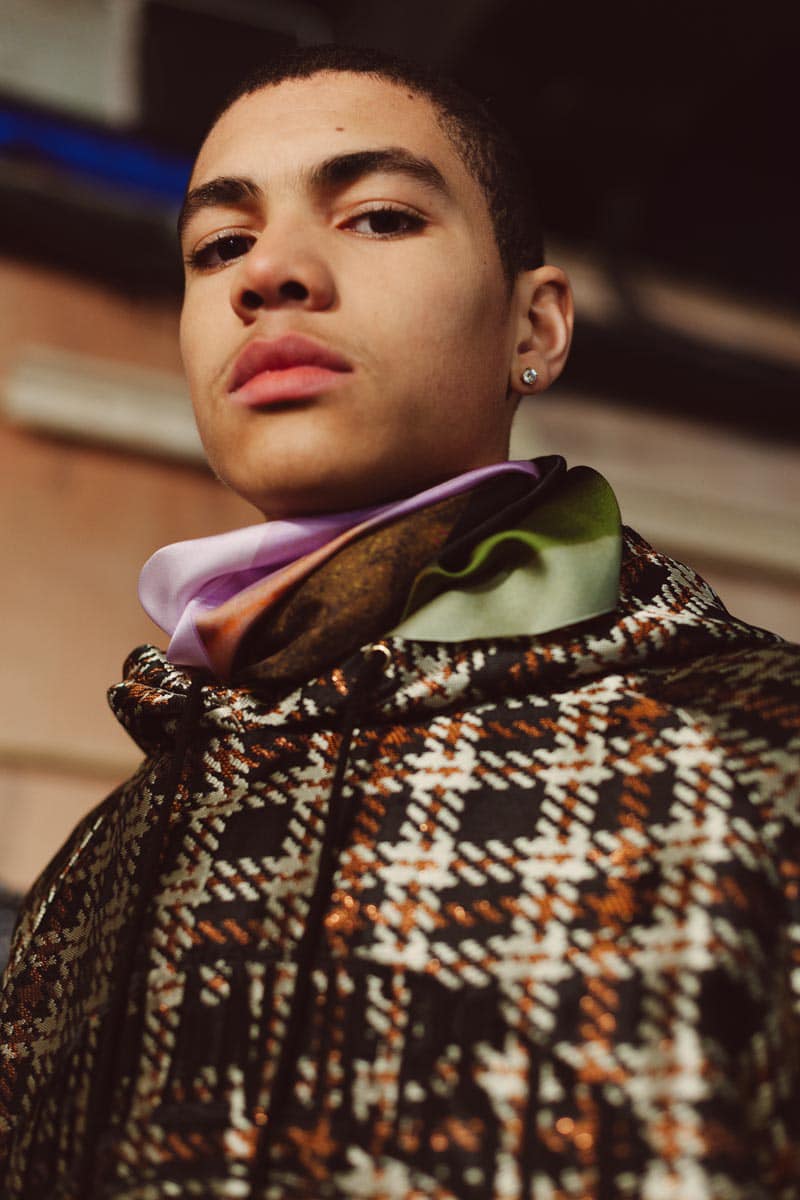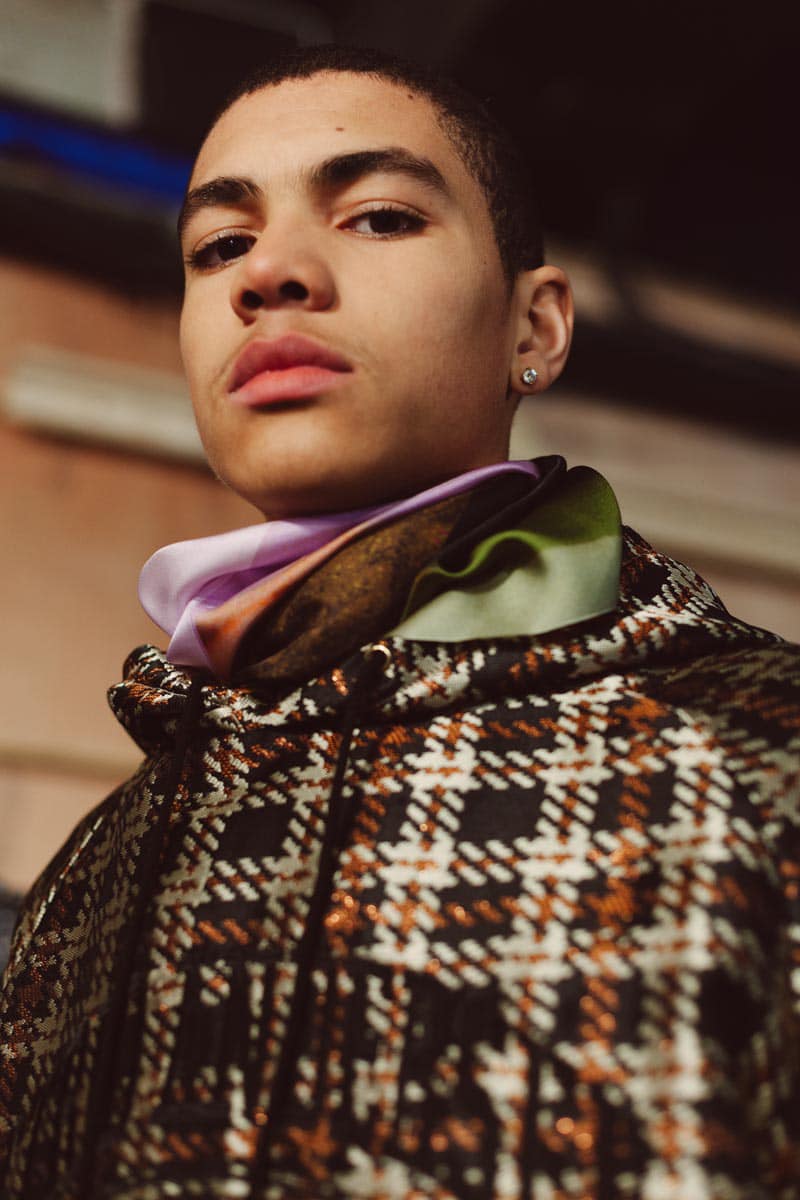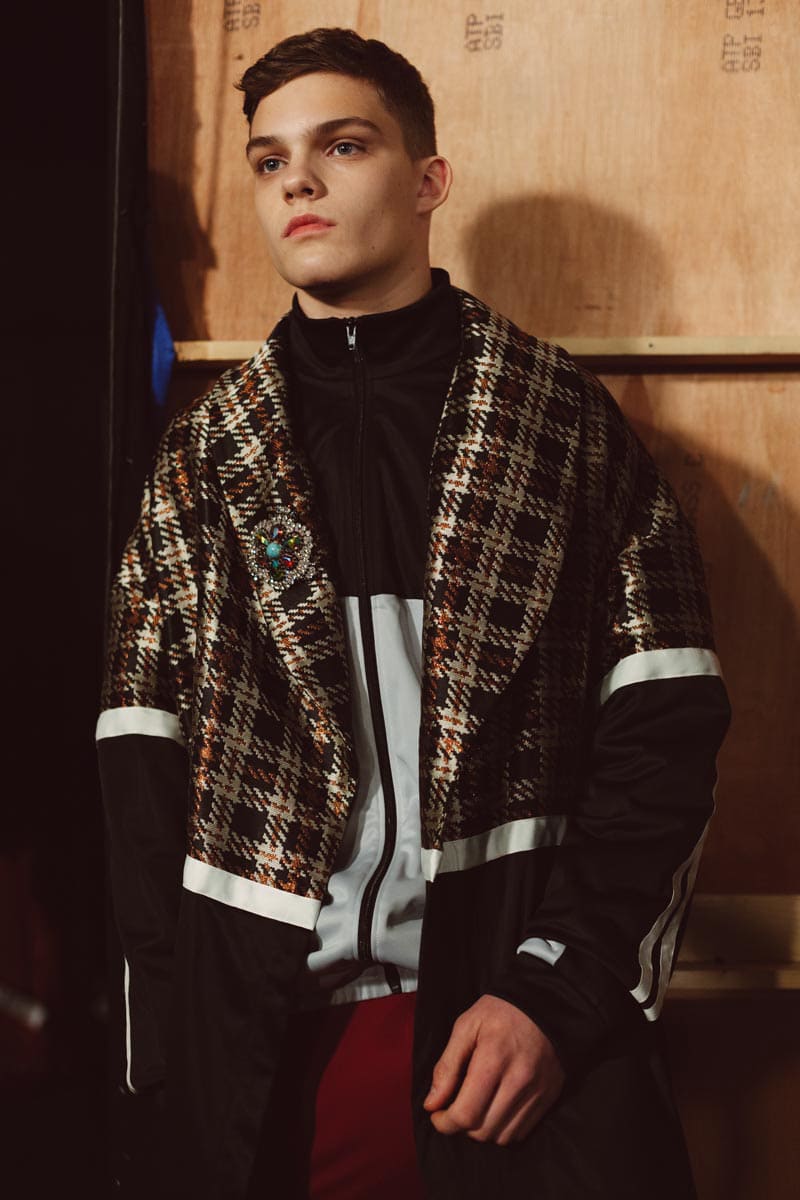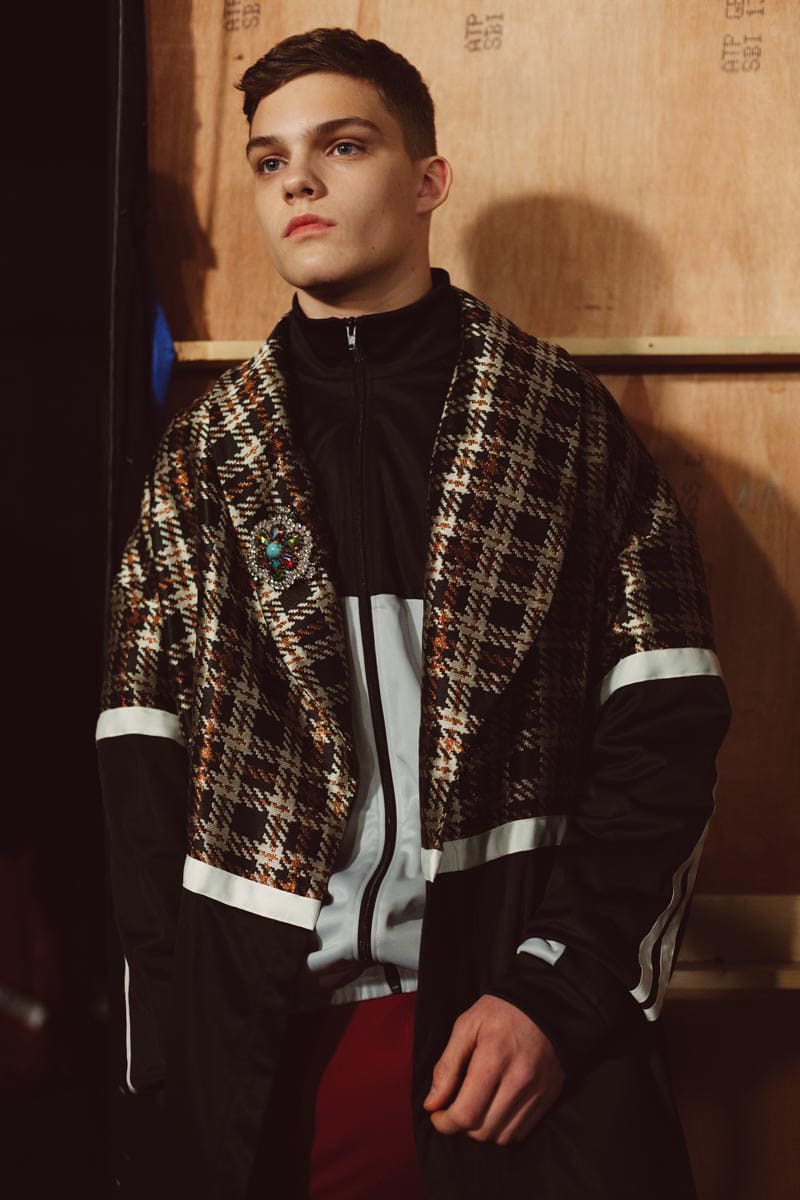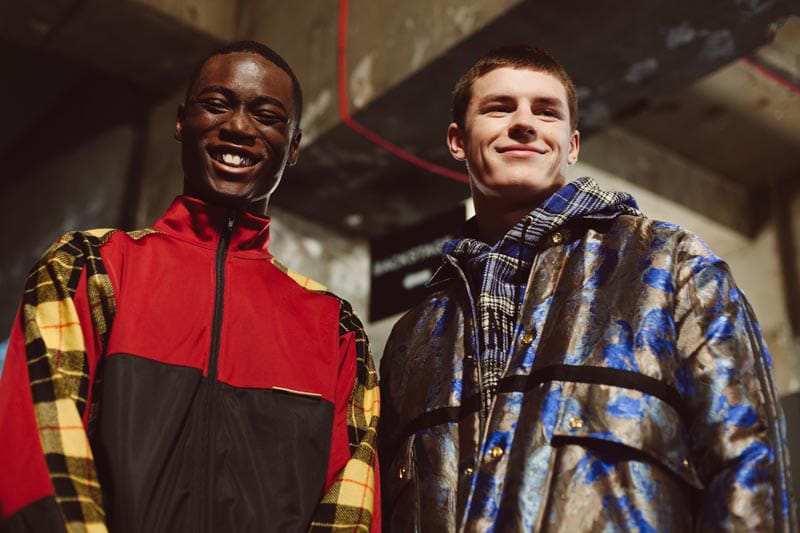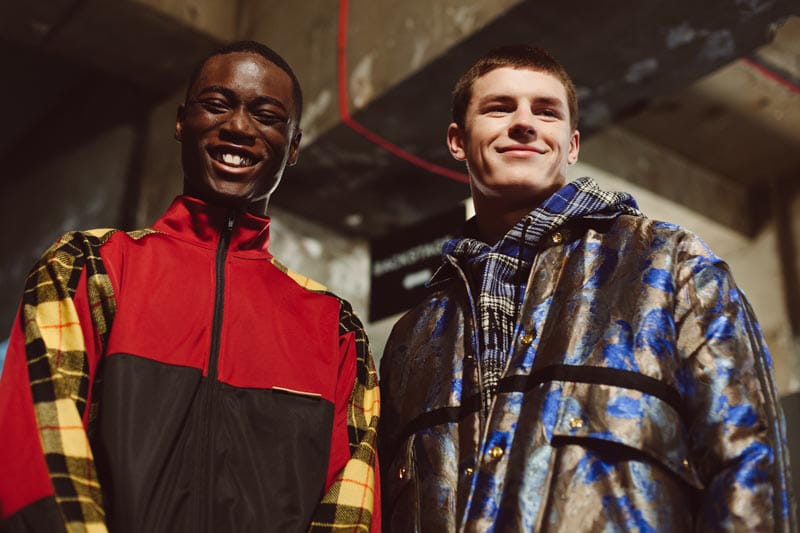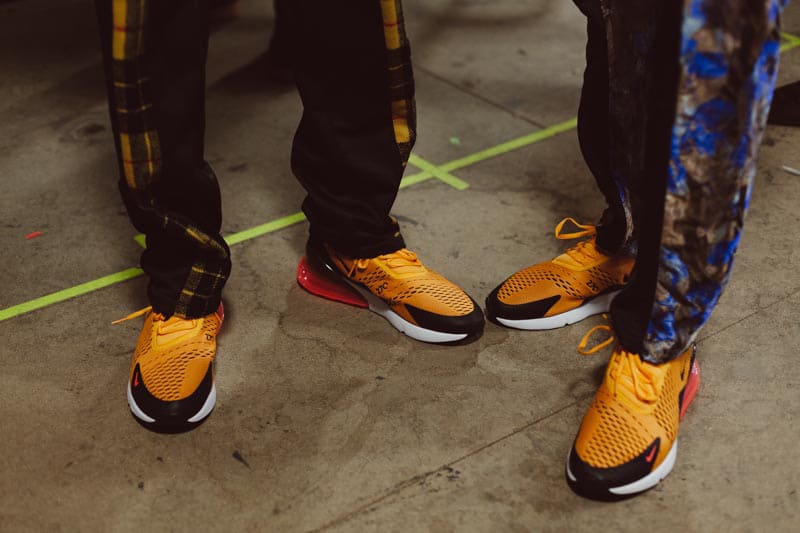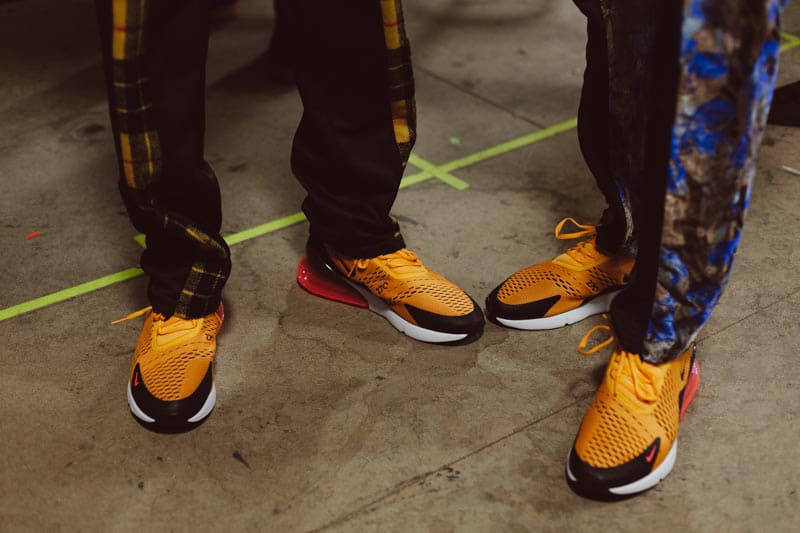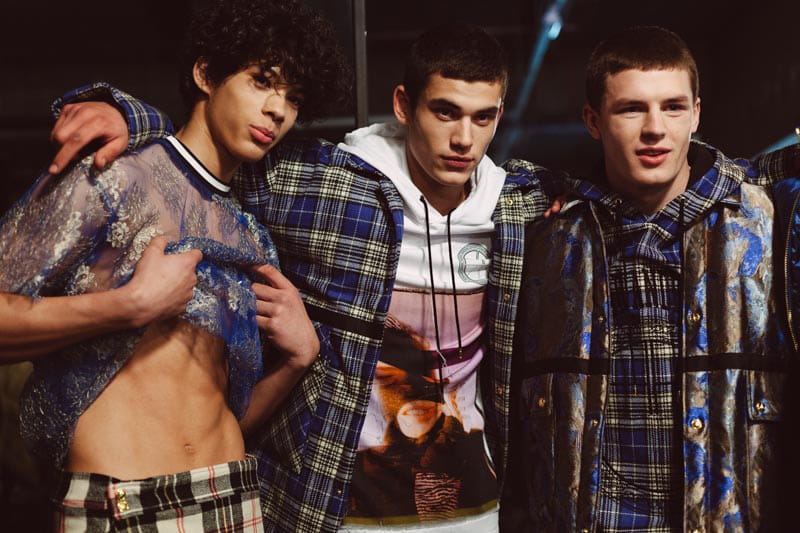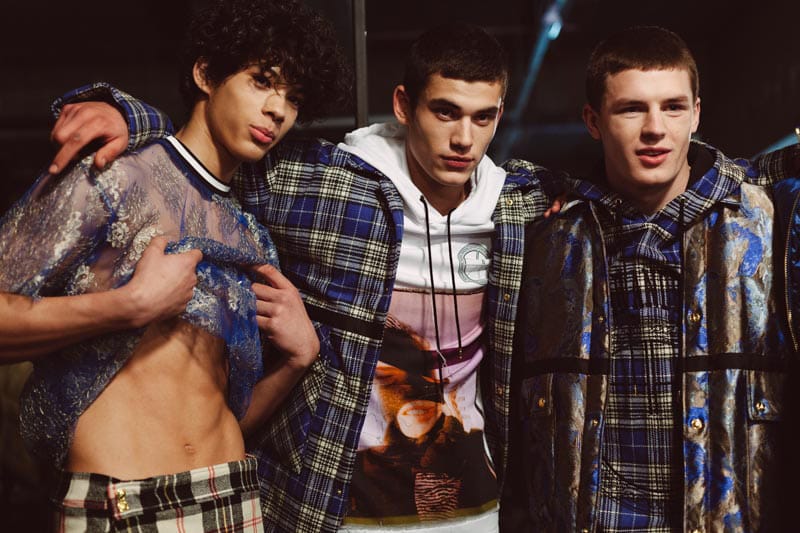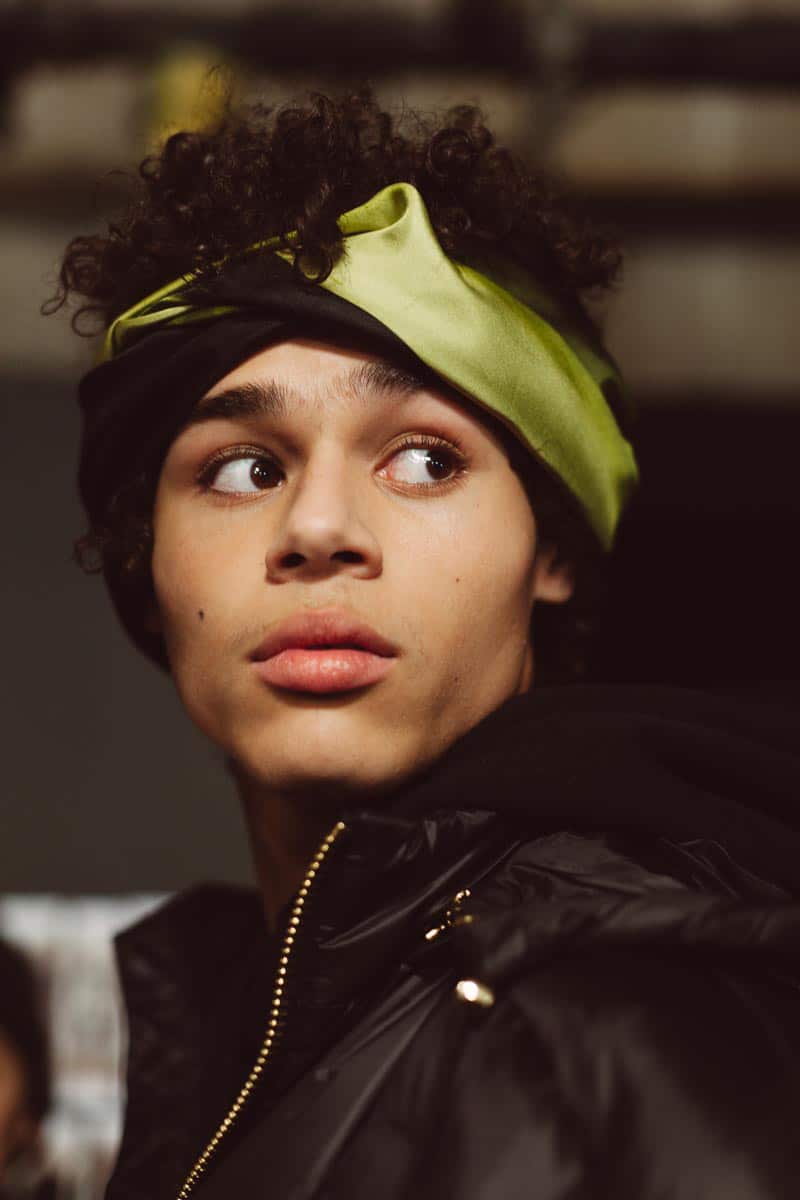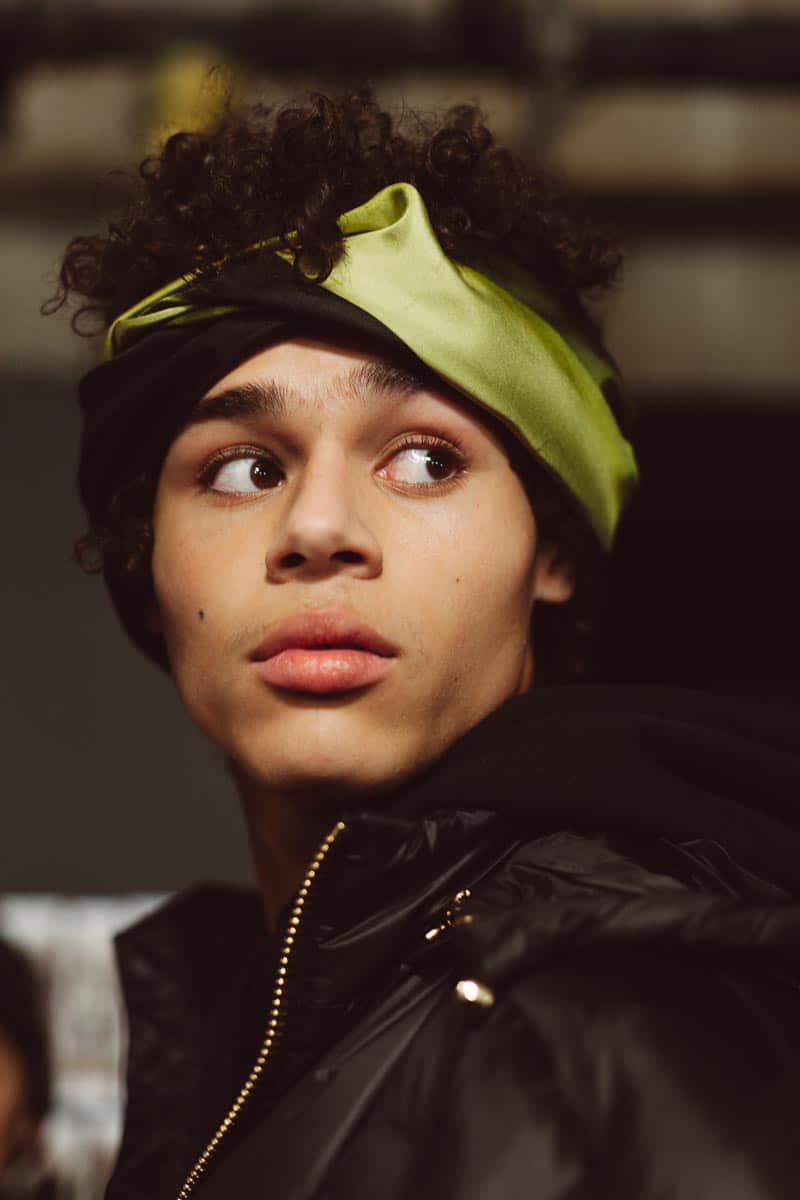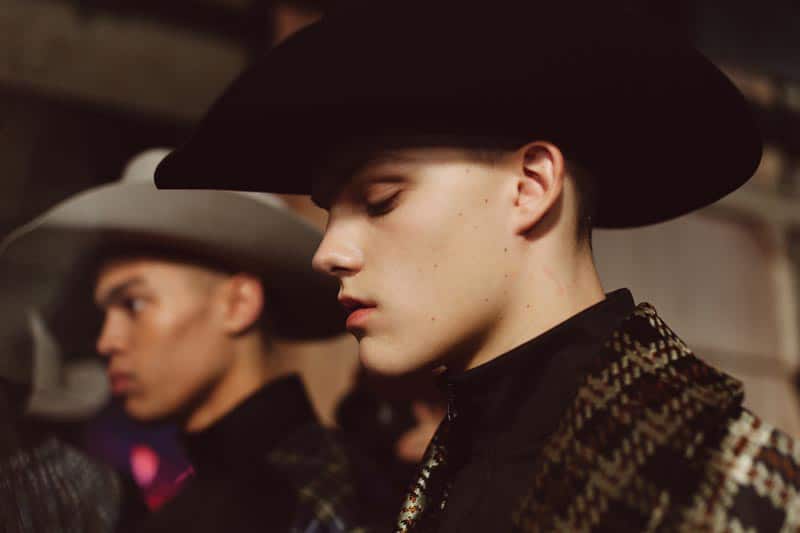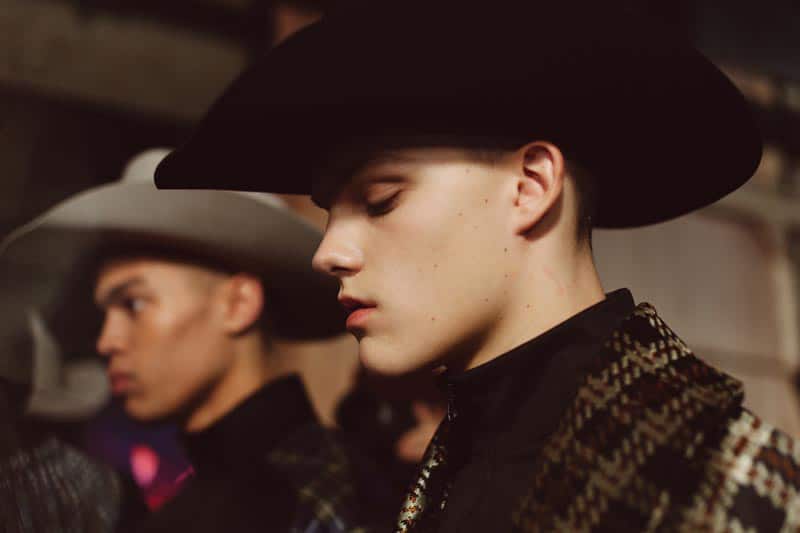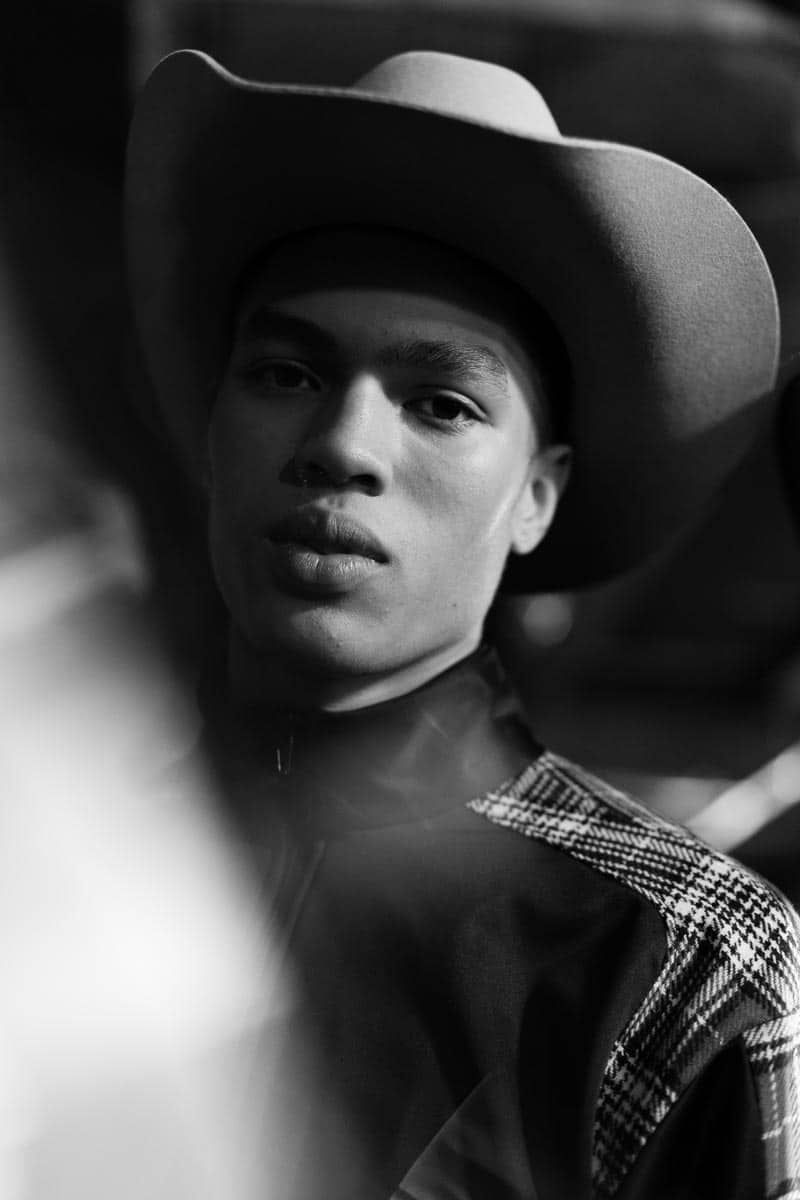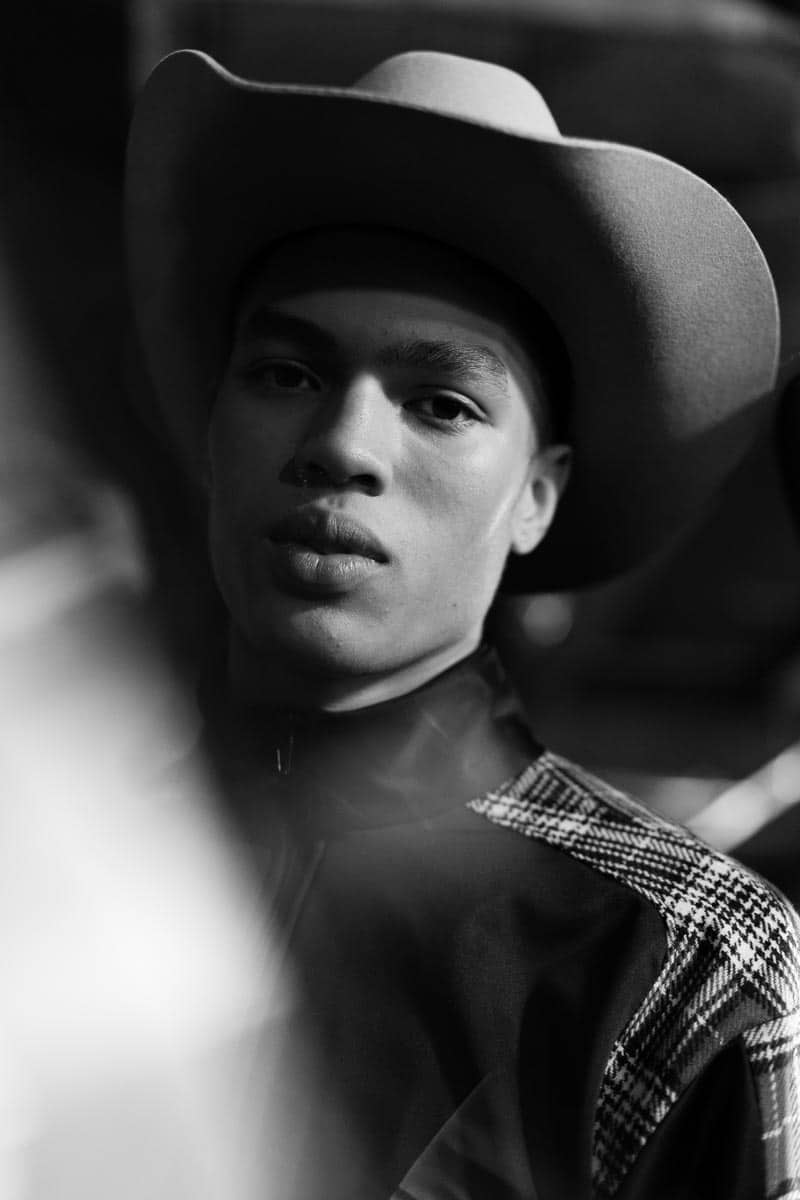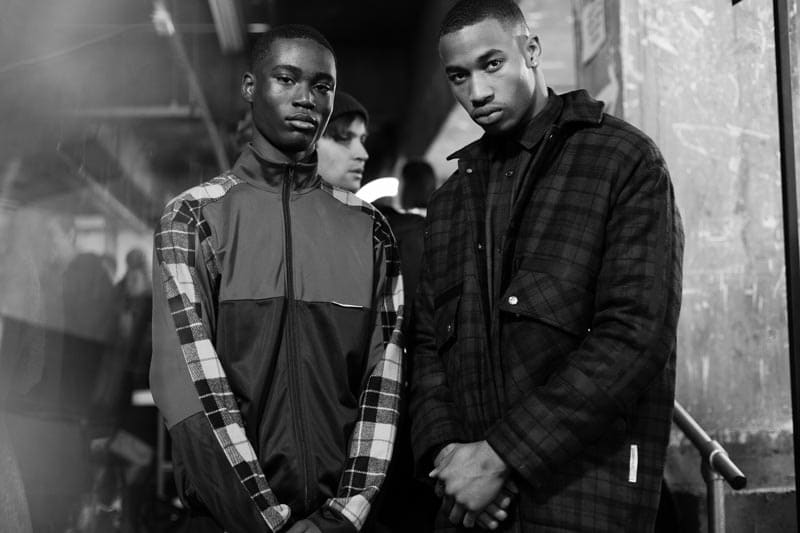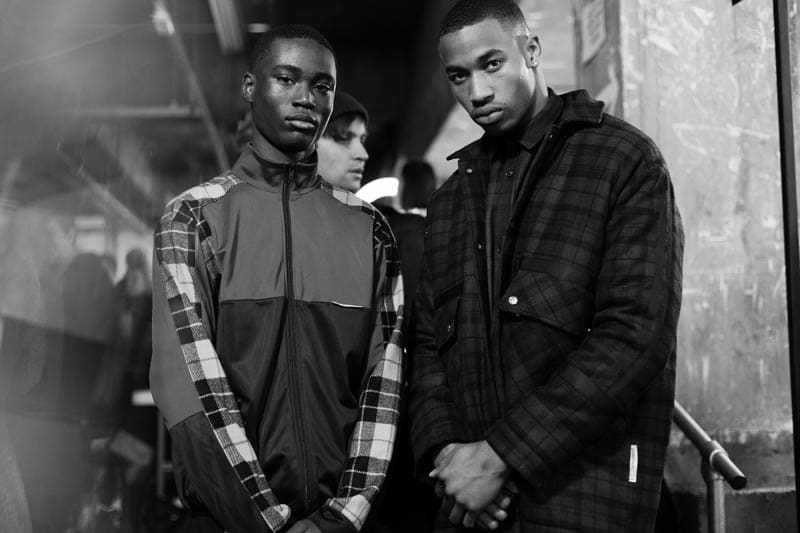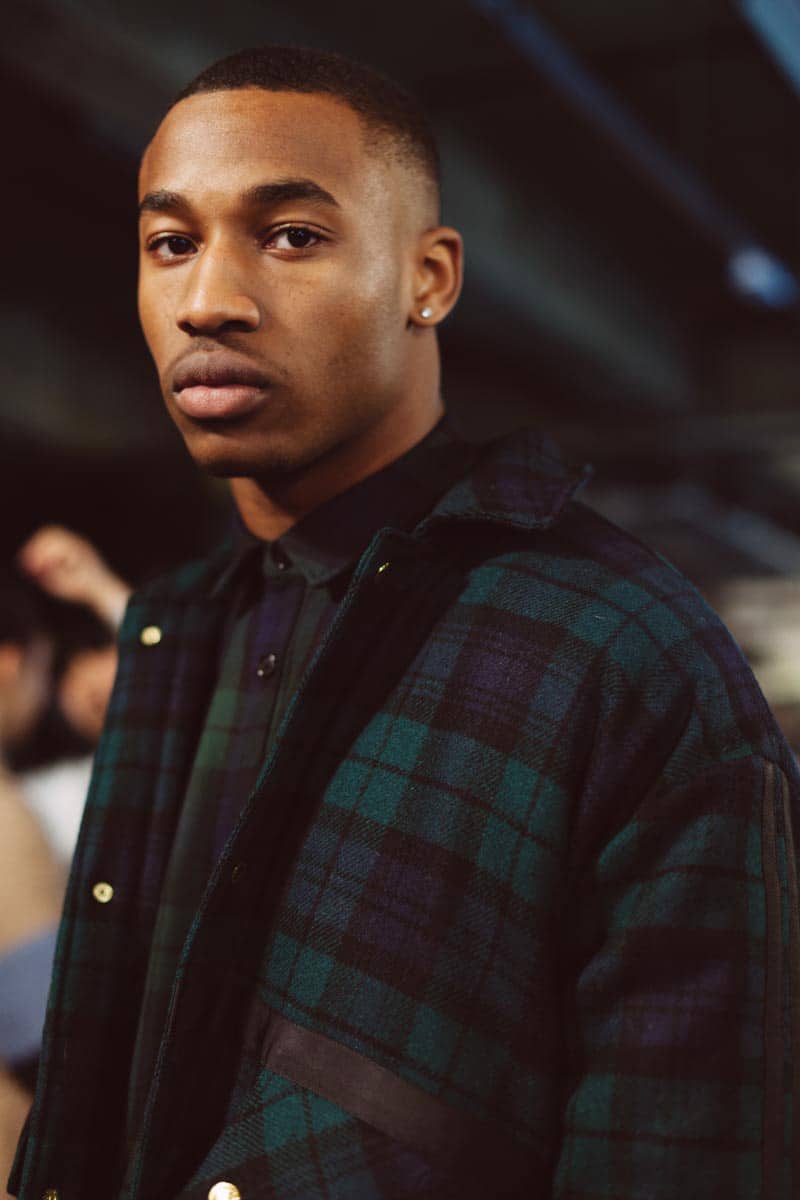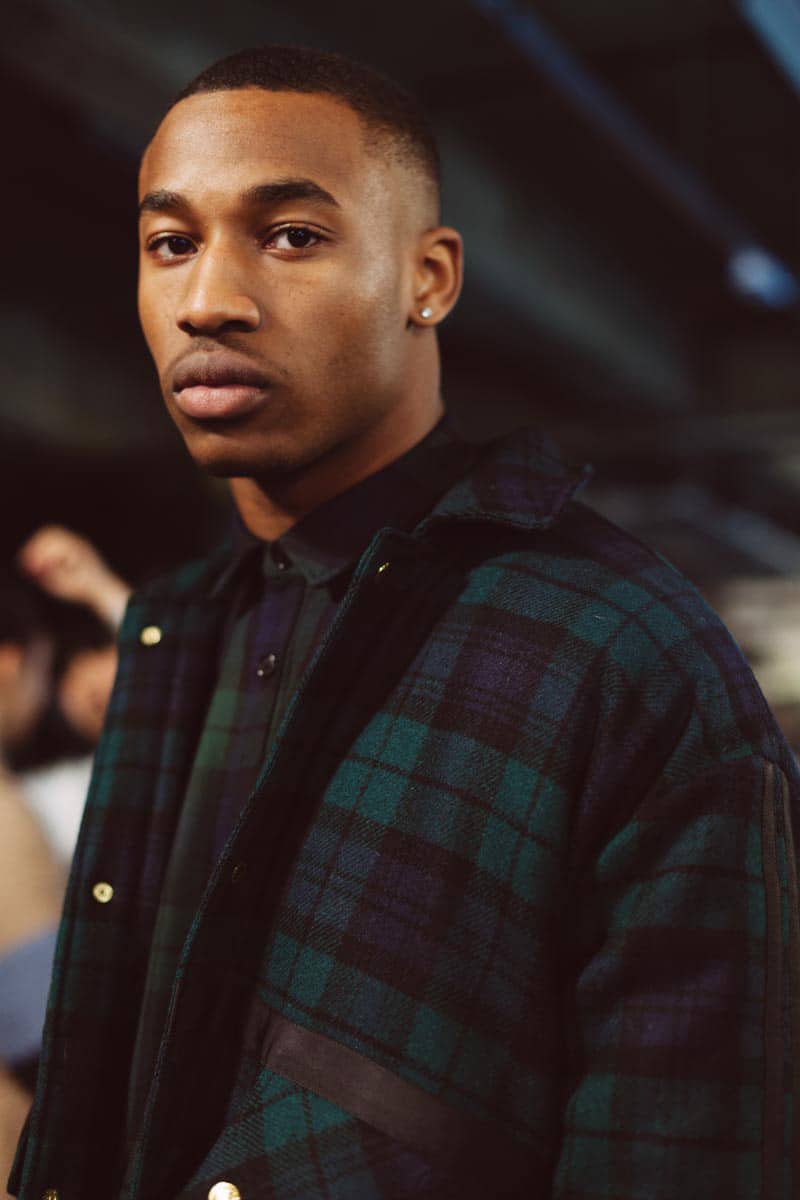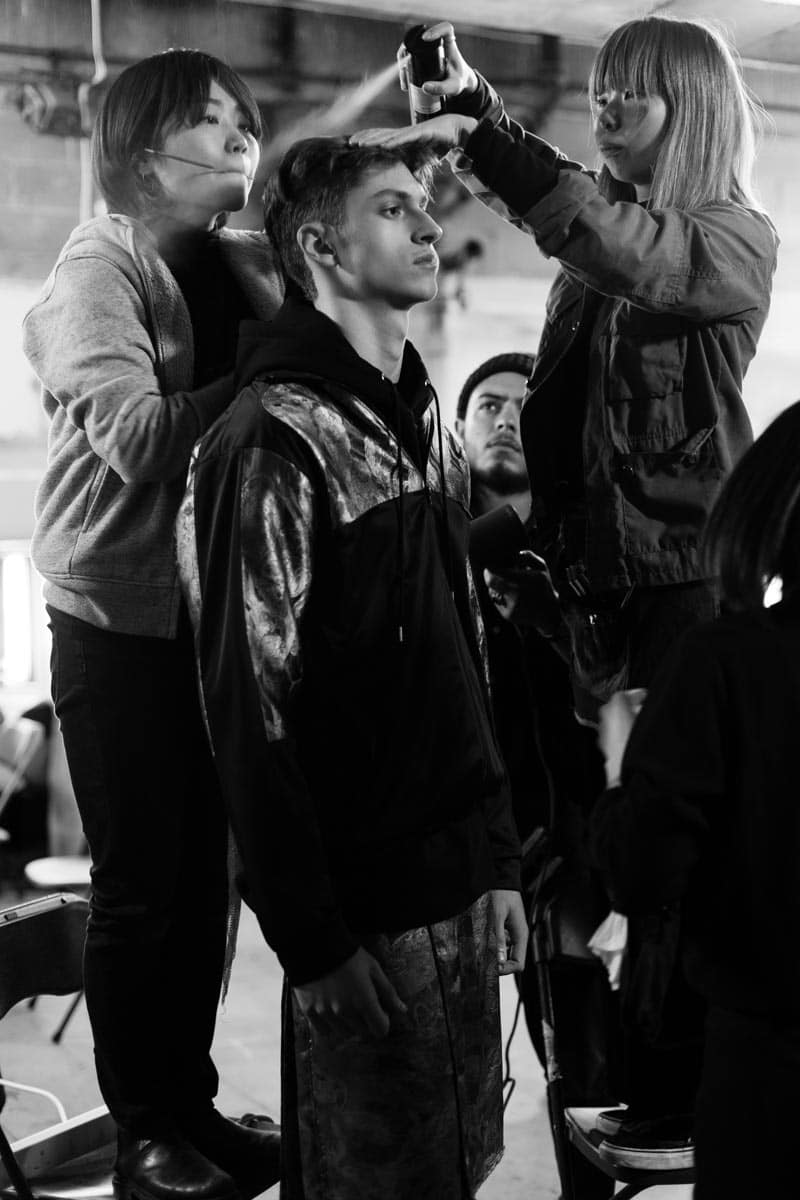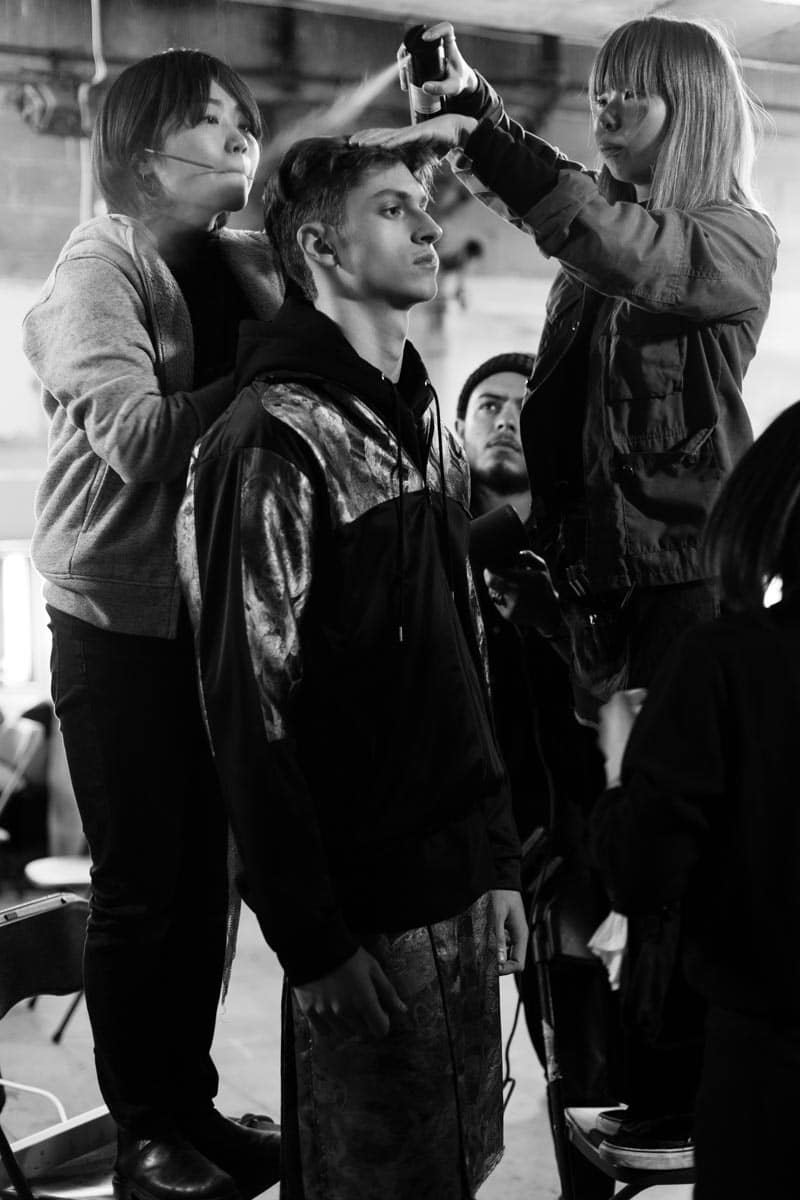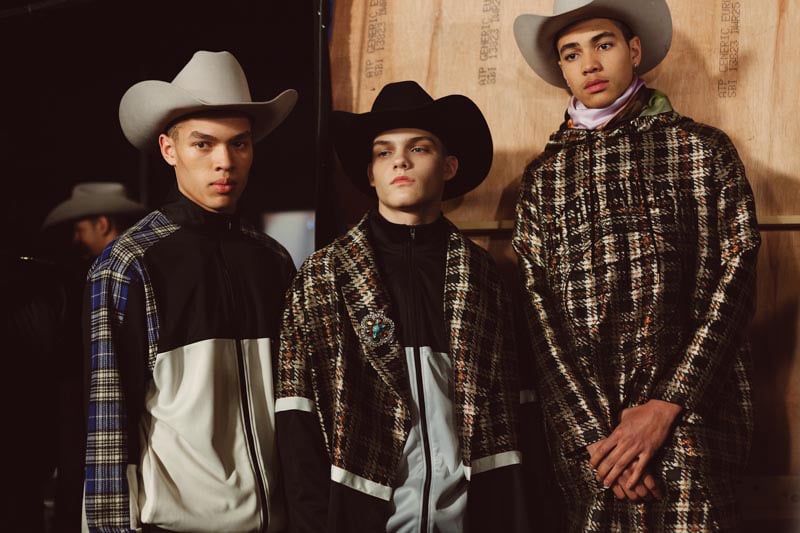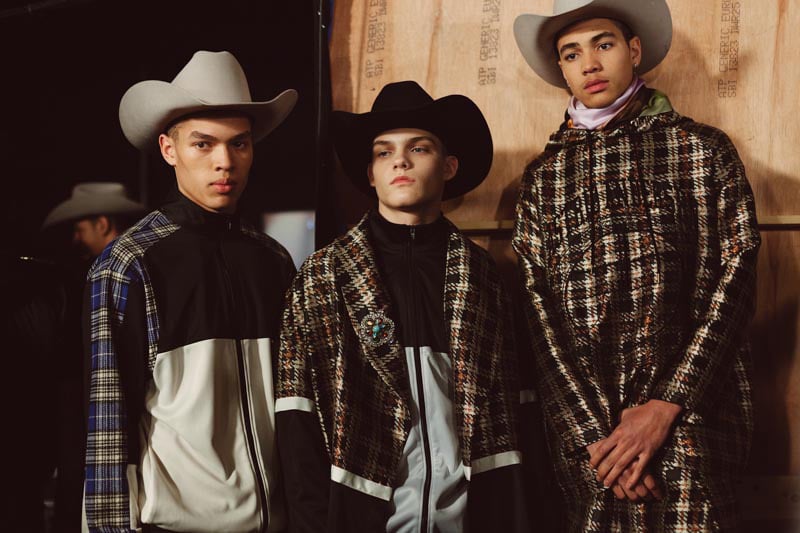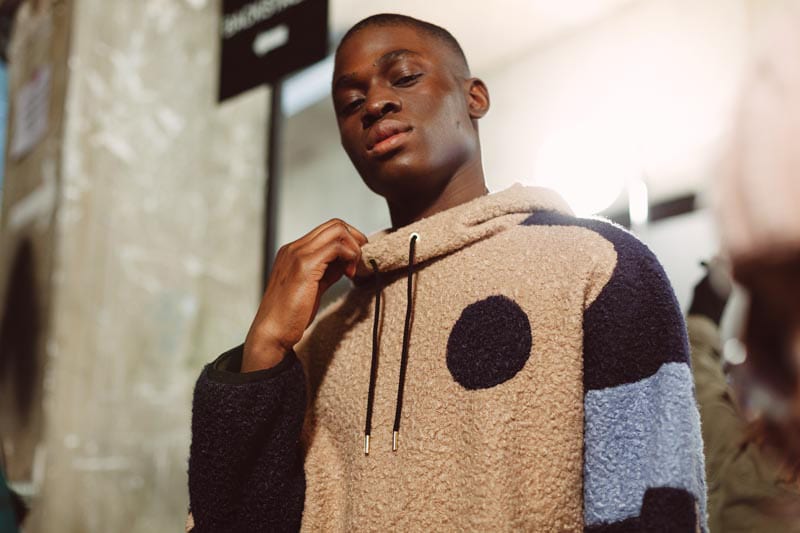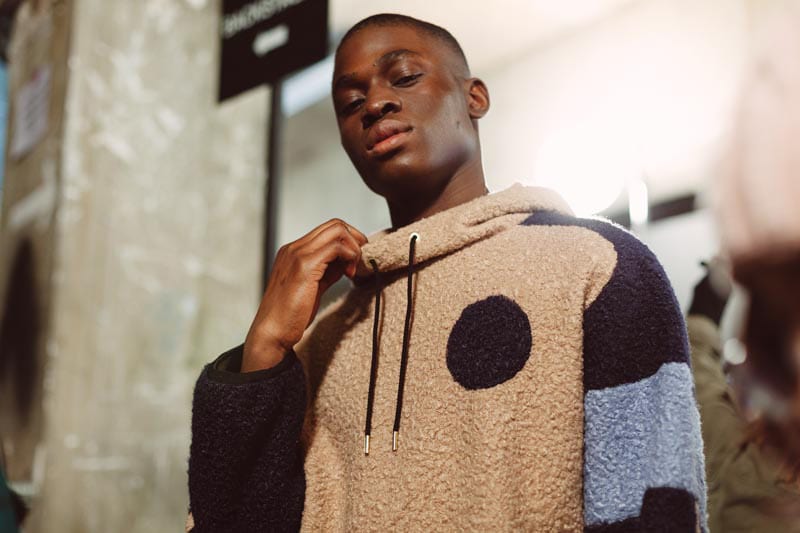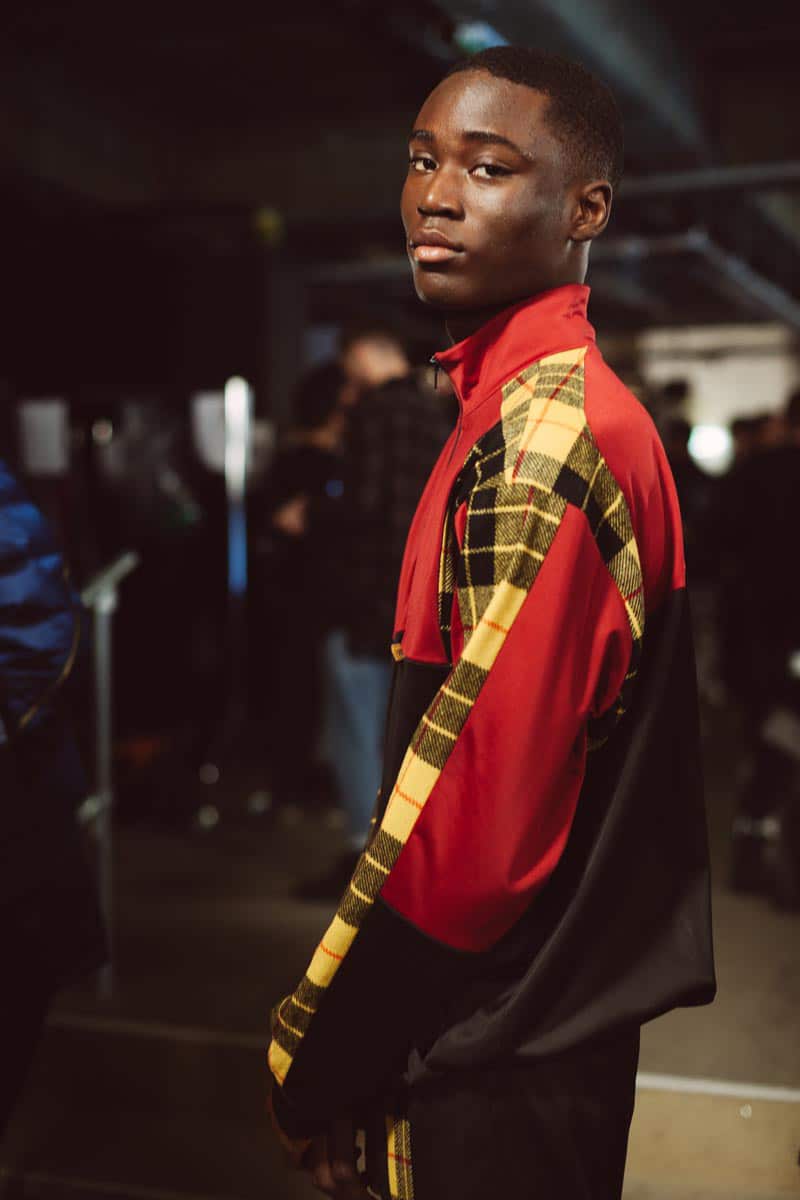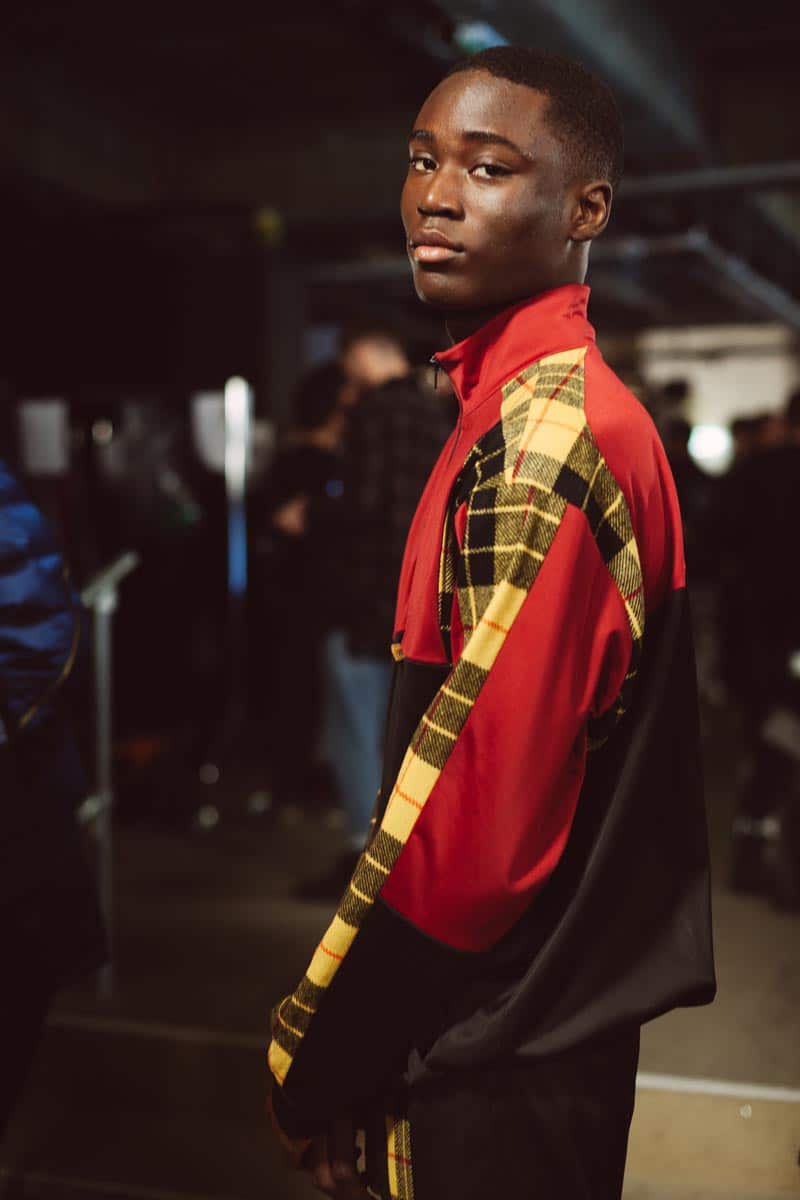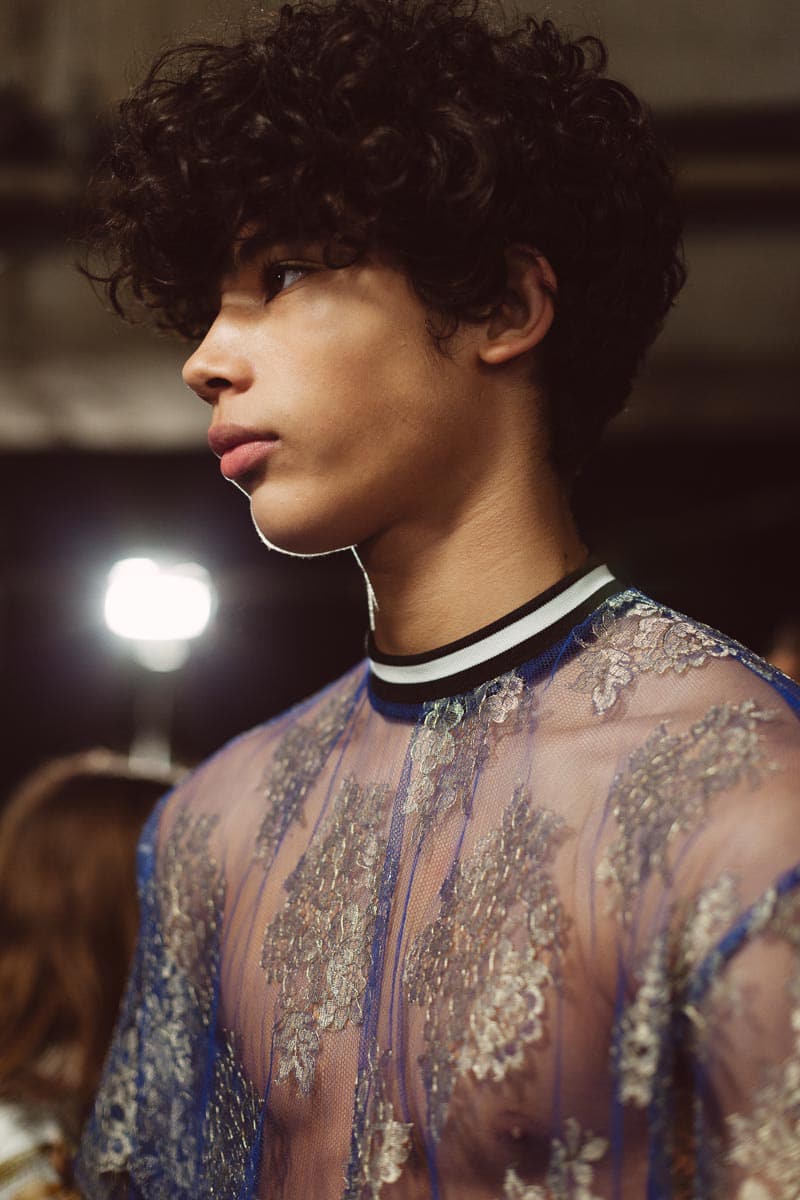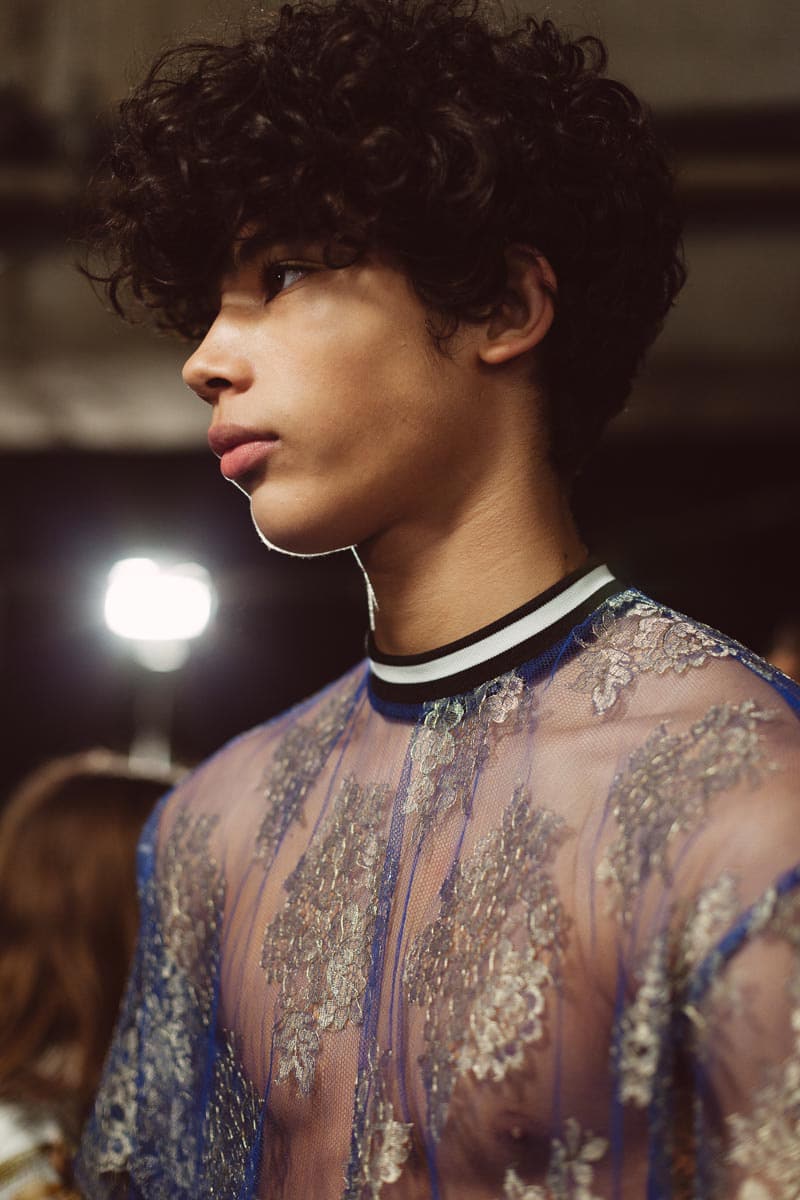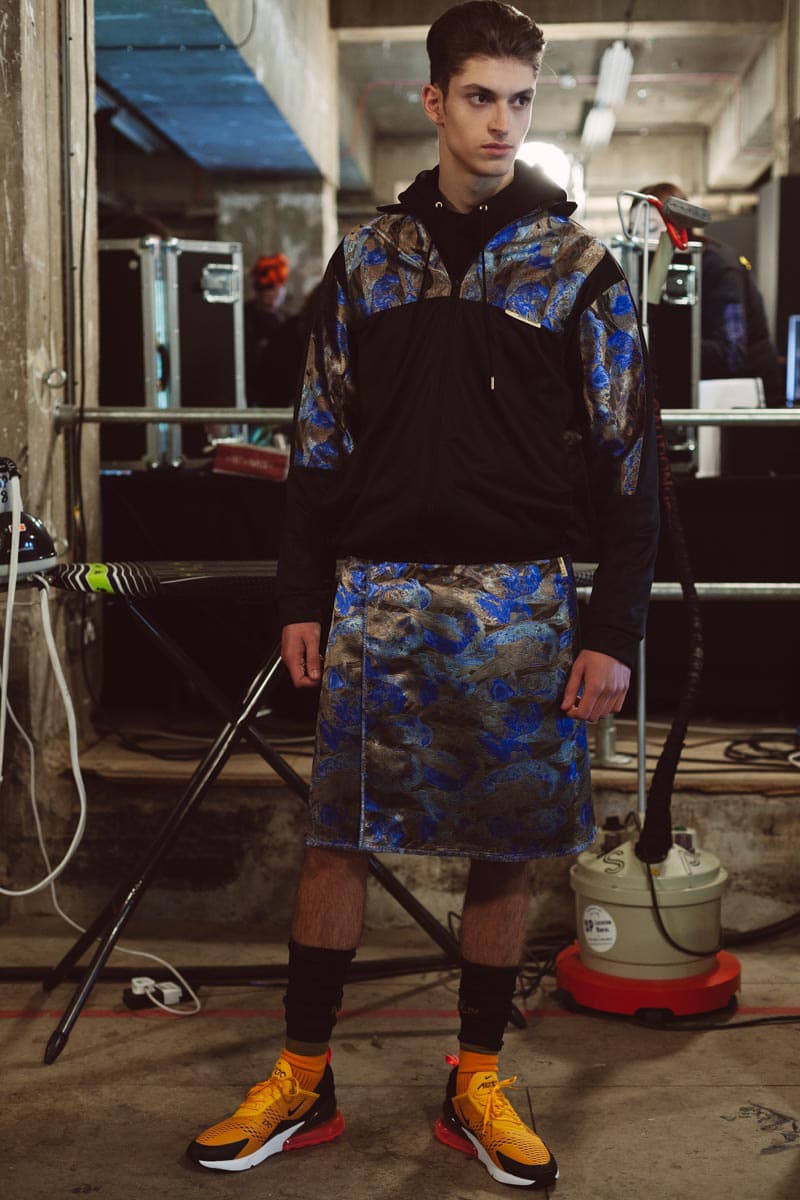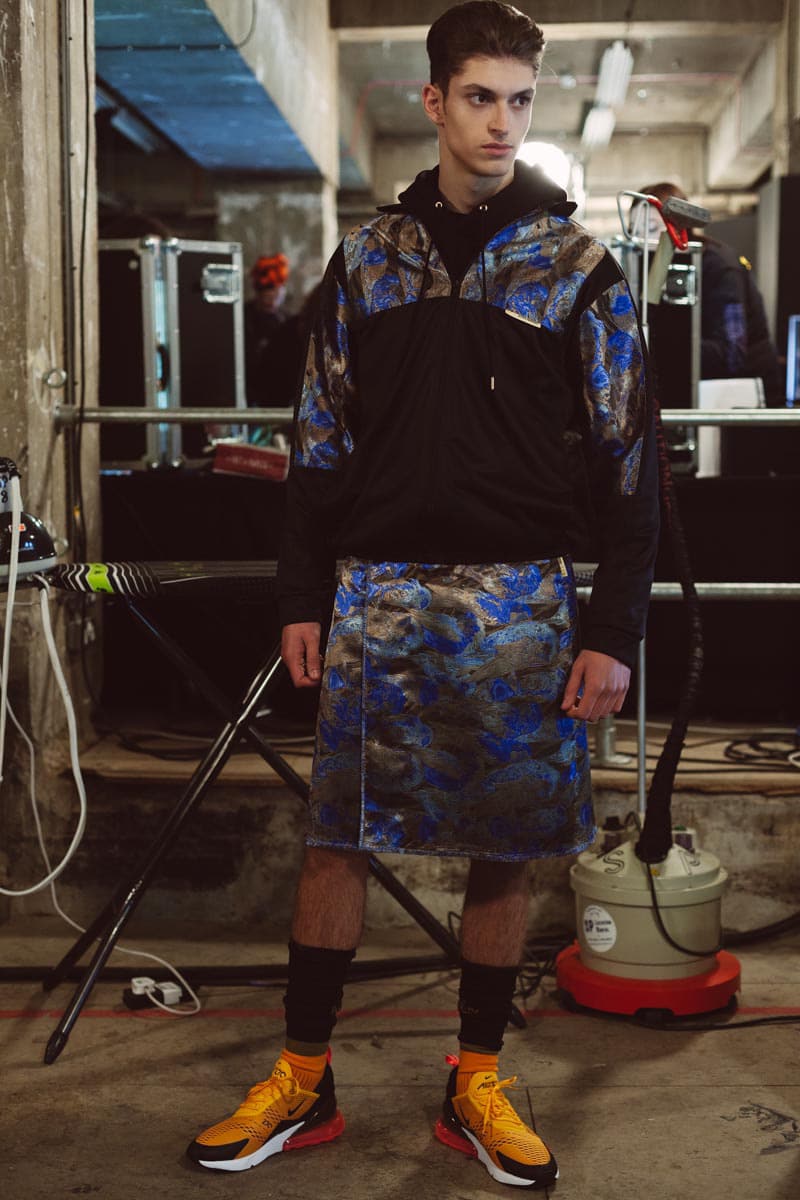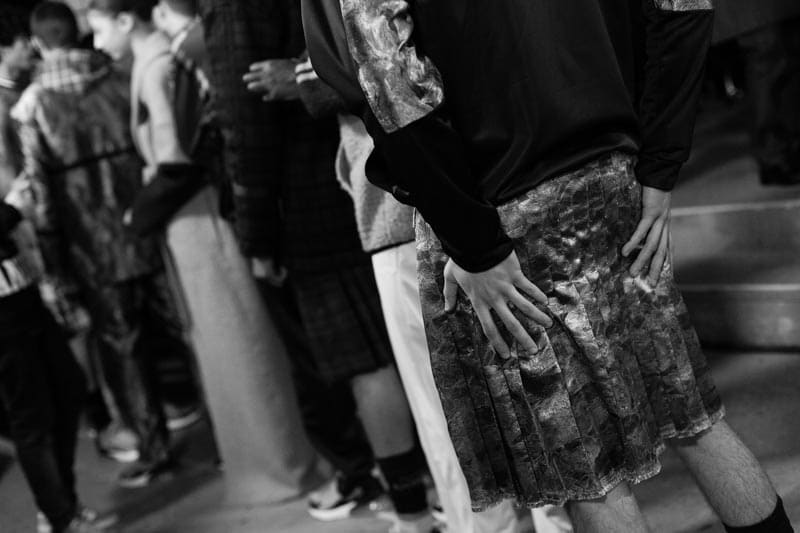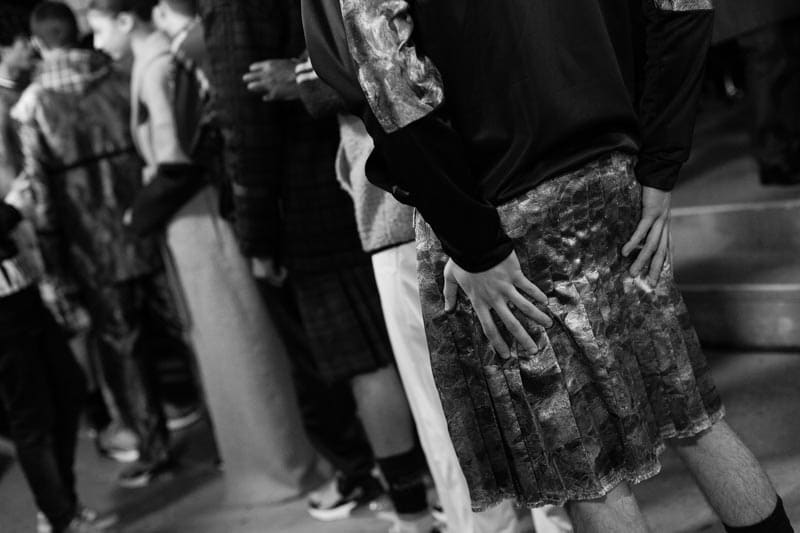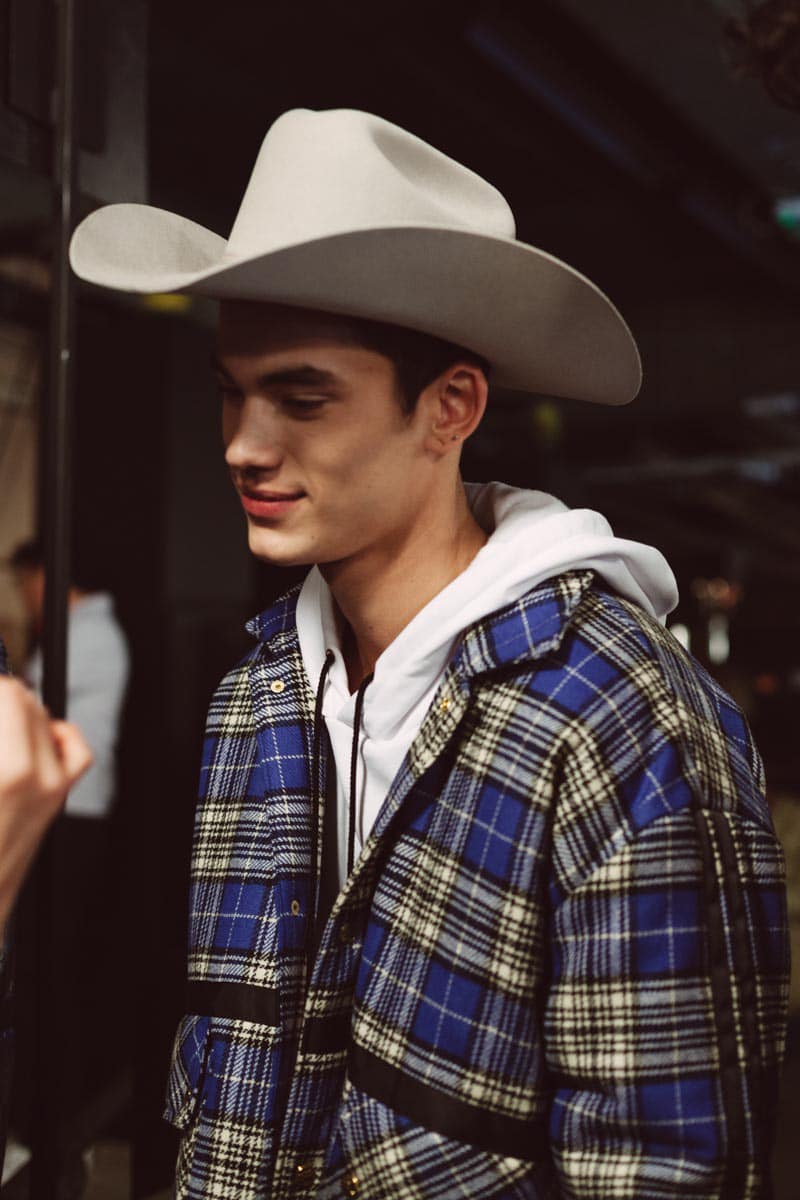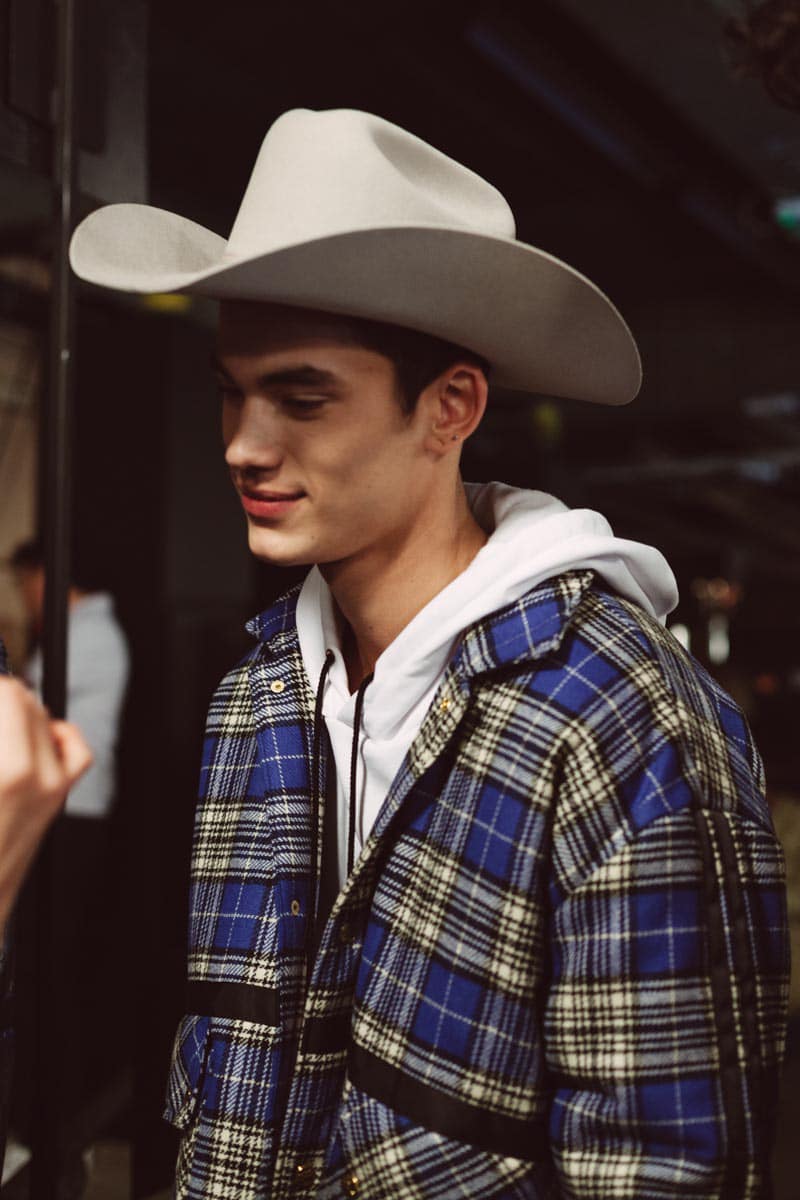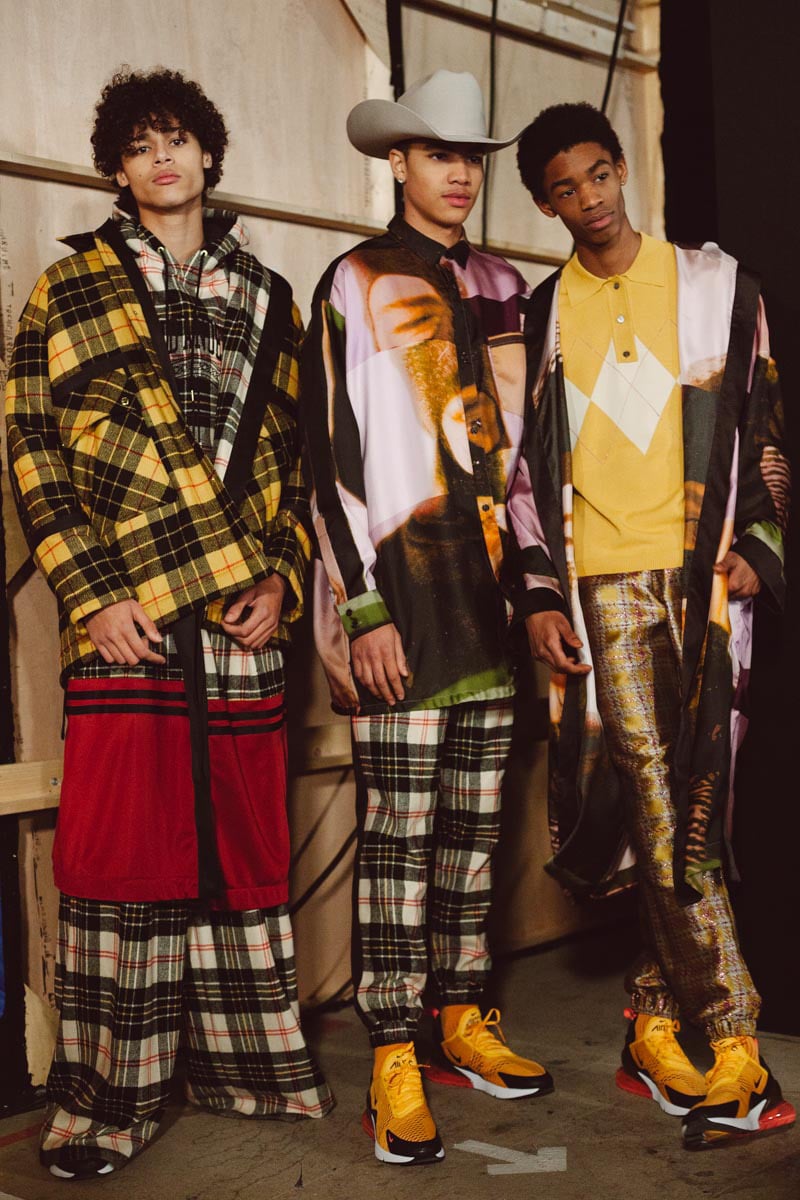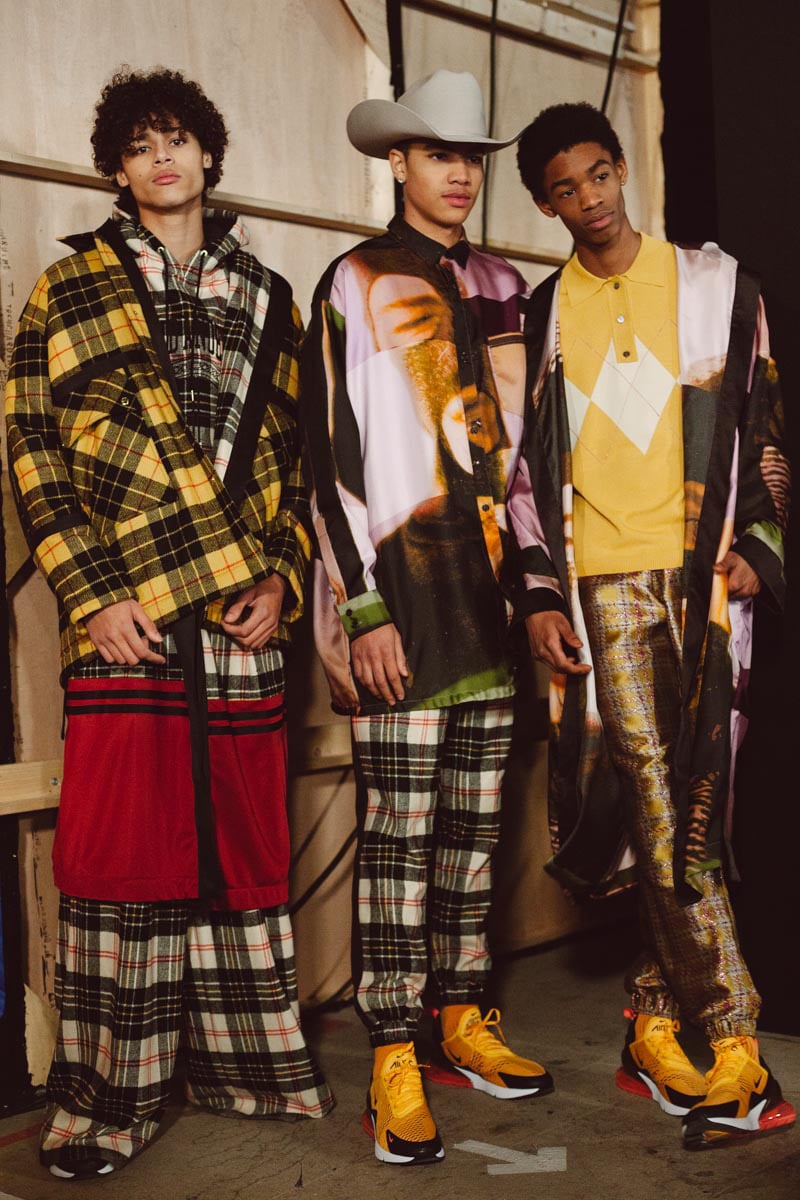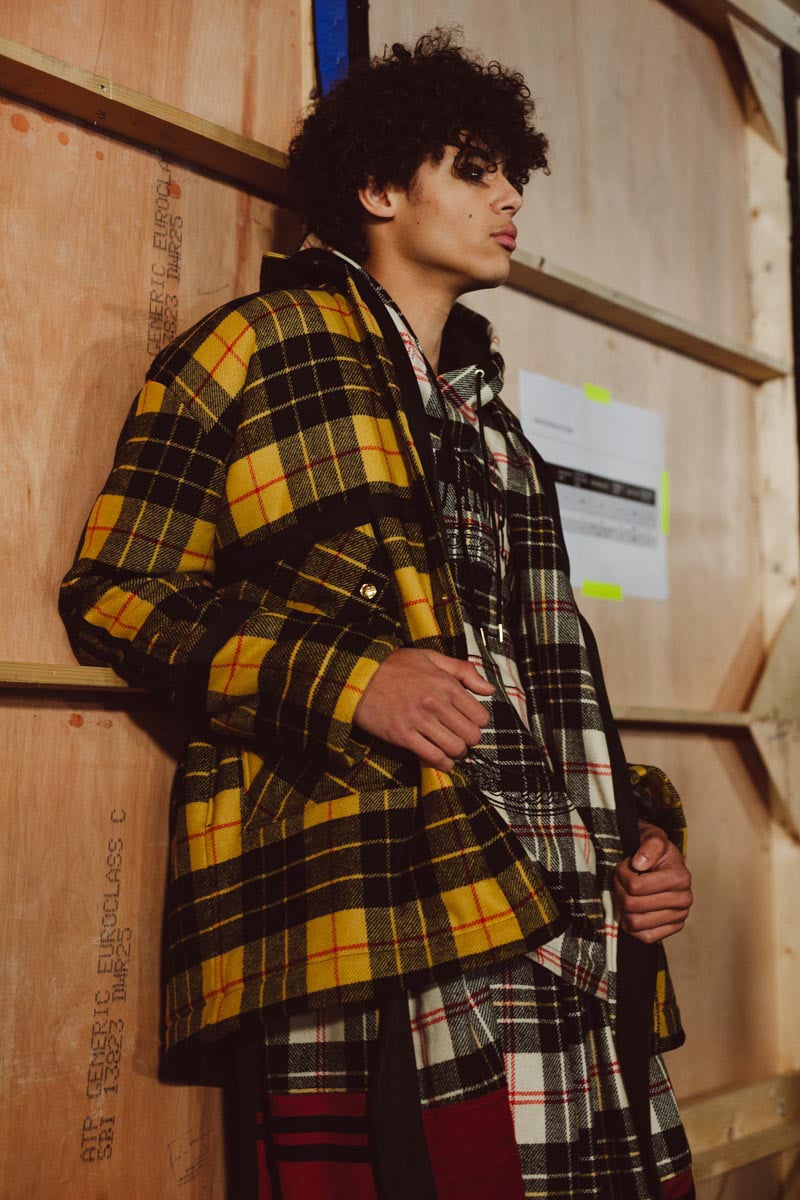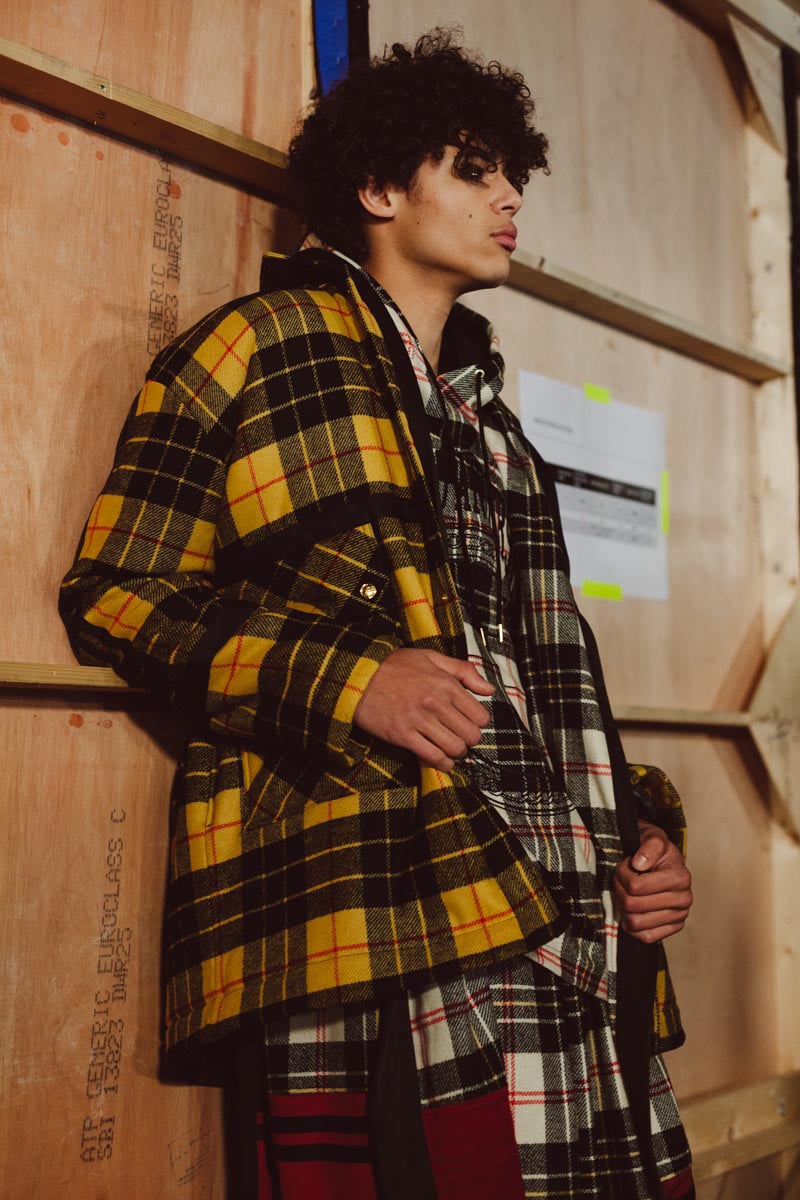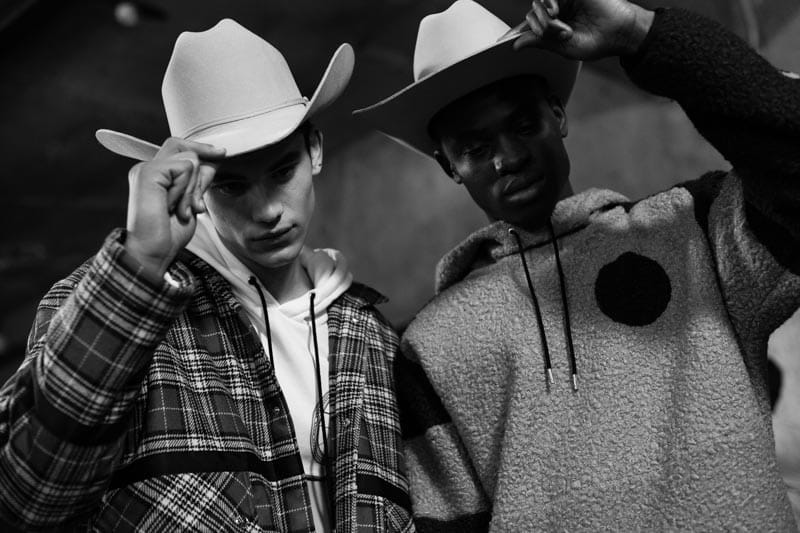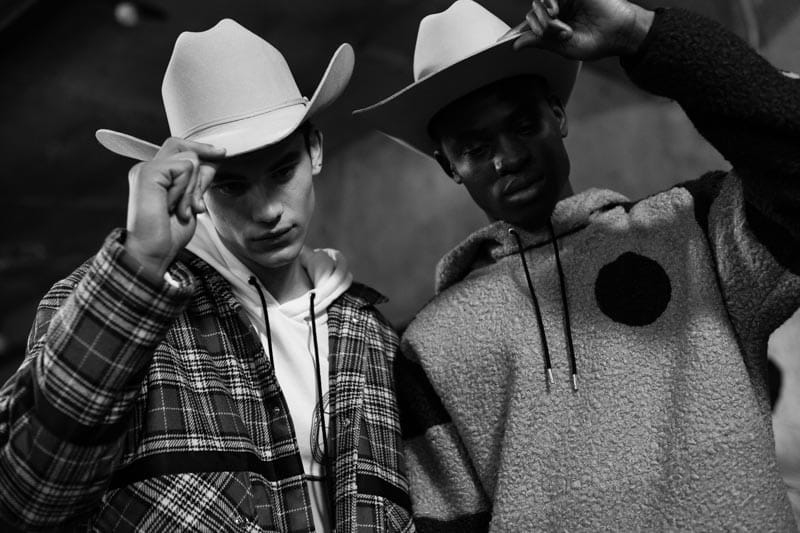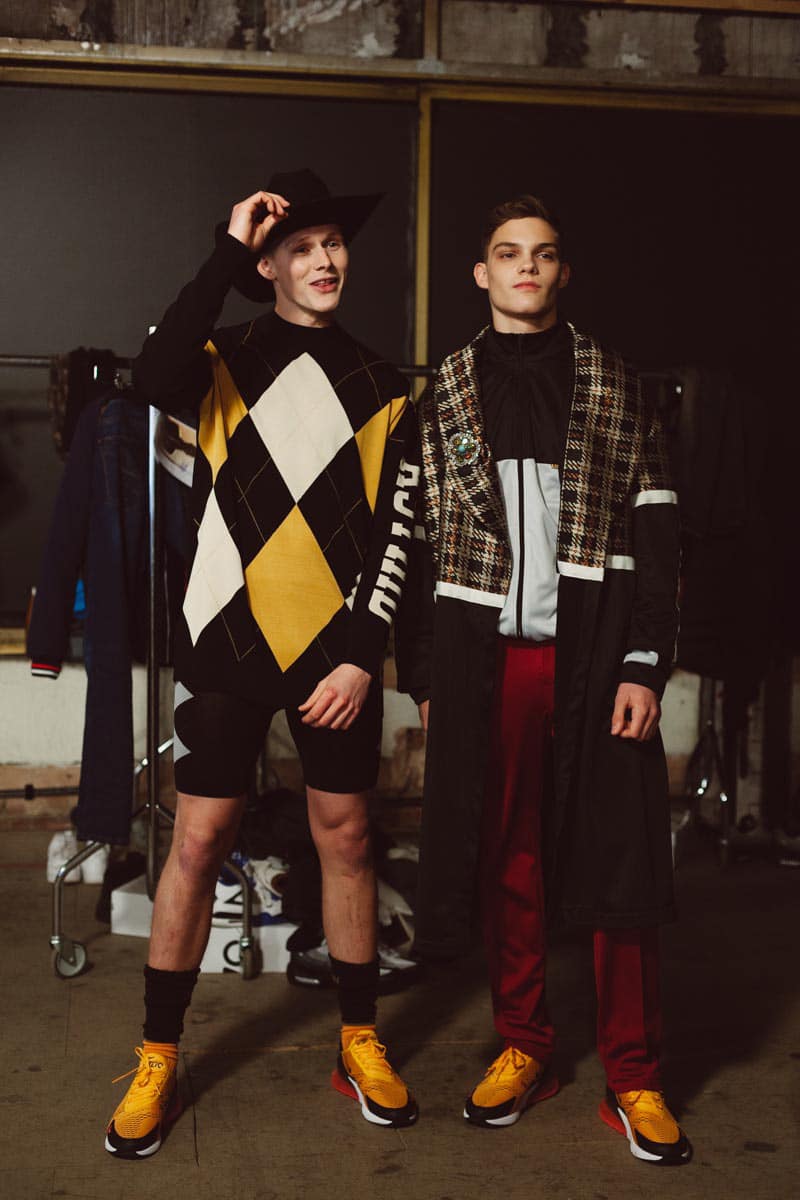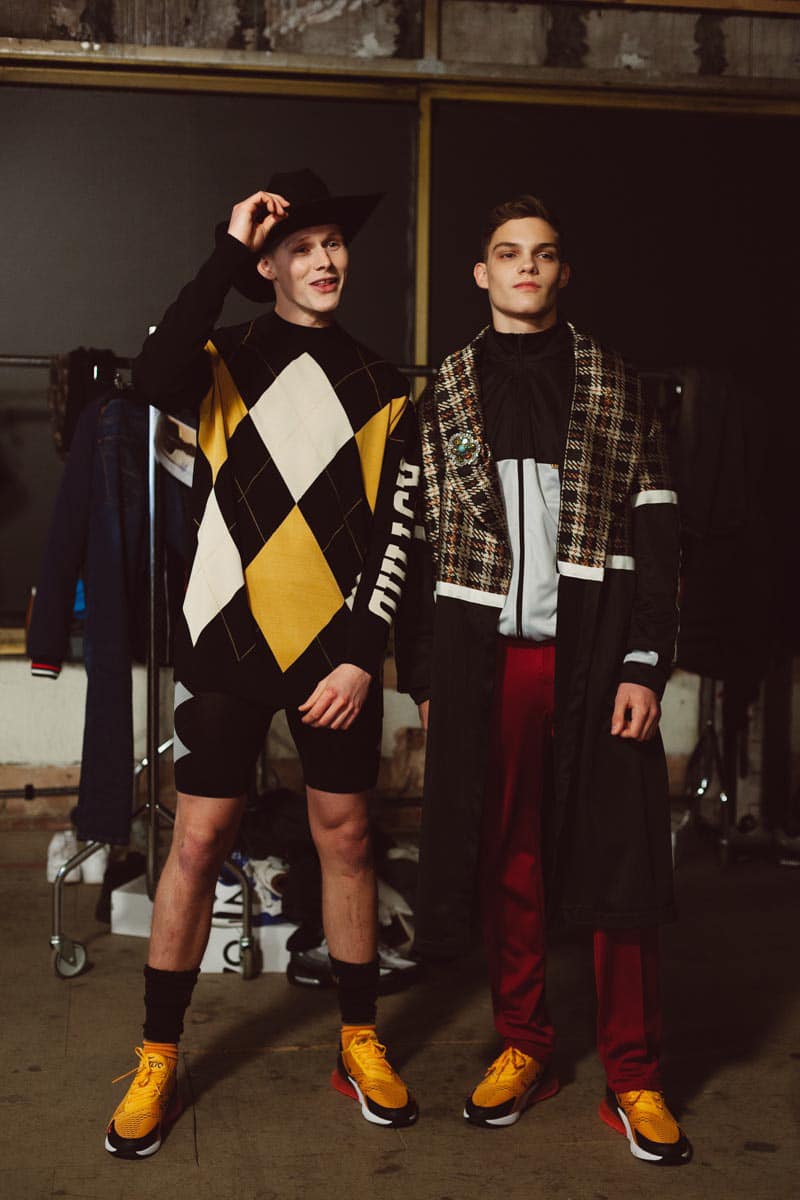 Cowboys hats, bright coloured coats, wide-legged trousers and checks are all essential parts of Astrid Anderson's collection. Fabrics and pieces flare and are oversized, nodding to the brand's ethos – comfort, casualwear and sports-inspired.
The cowboy/ Western theme can be seen in each look through the use of head accessories, pointed Western boots and checked side-stripes on tracksuit trousers and all-over printed shirts. Layers are also key, as jackets are thrown over hoodies, and short-sleeved long-line tees thrown over long-sleeve shirts.
Bright pops of colour seen on 'dad-style' trainers, shirt collars, jackets and trousers brighten up the whole collection, nodding to the brand's quirky and fun aesthetic.
Photos by Eva K. Salvi in exclusive for Fucking Young! Online.