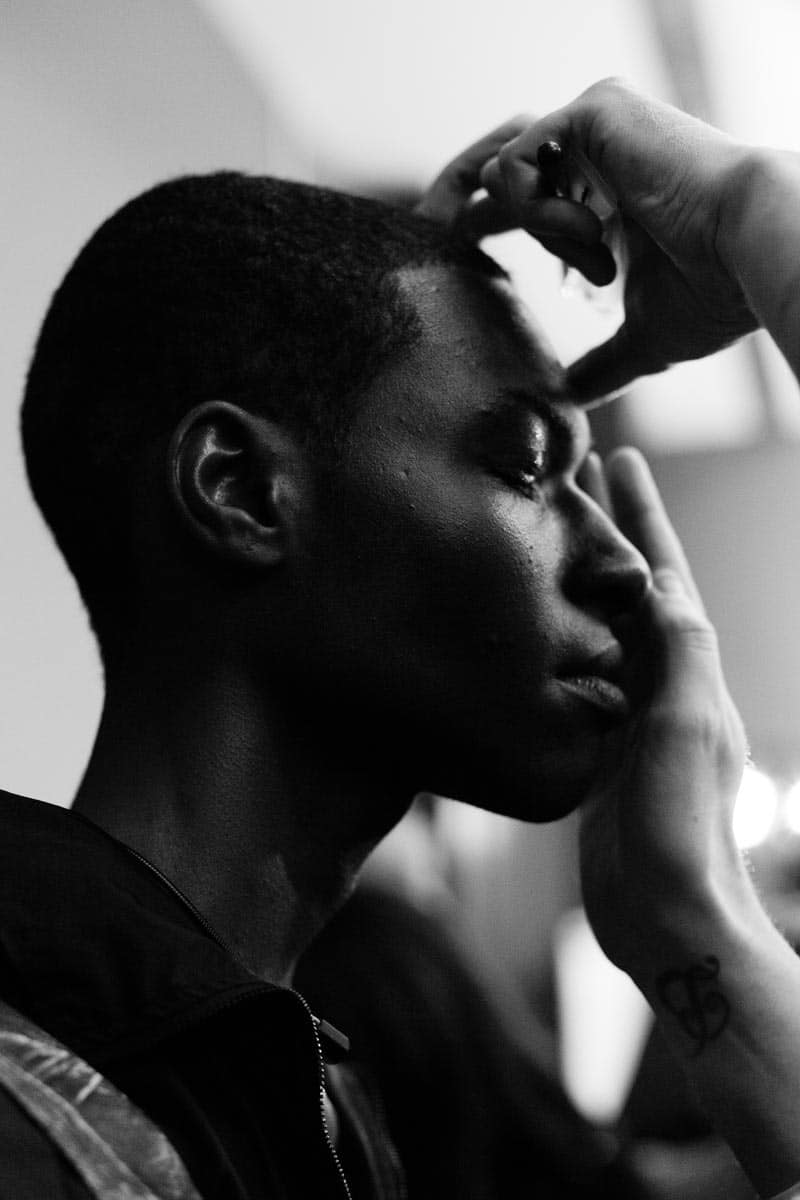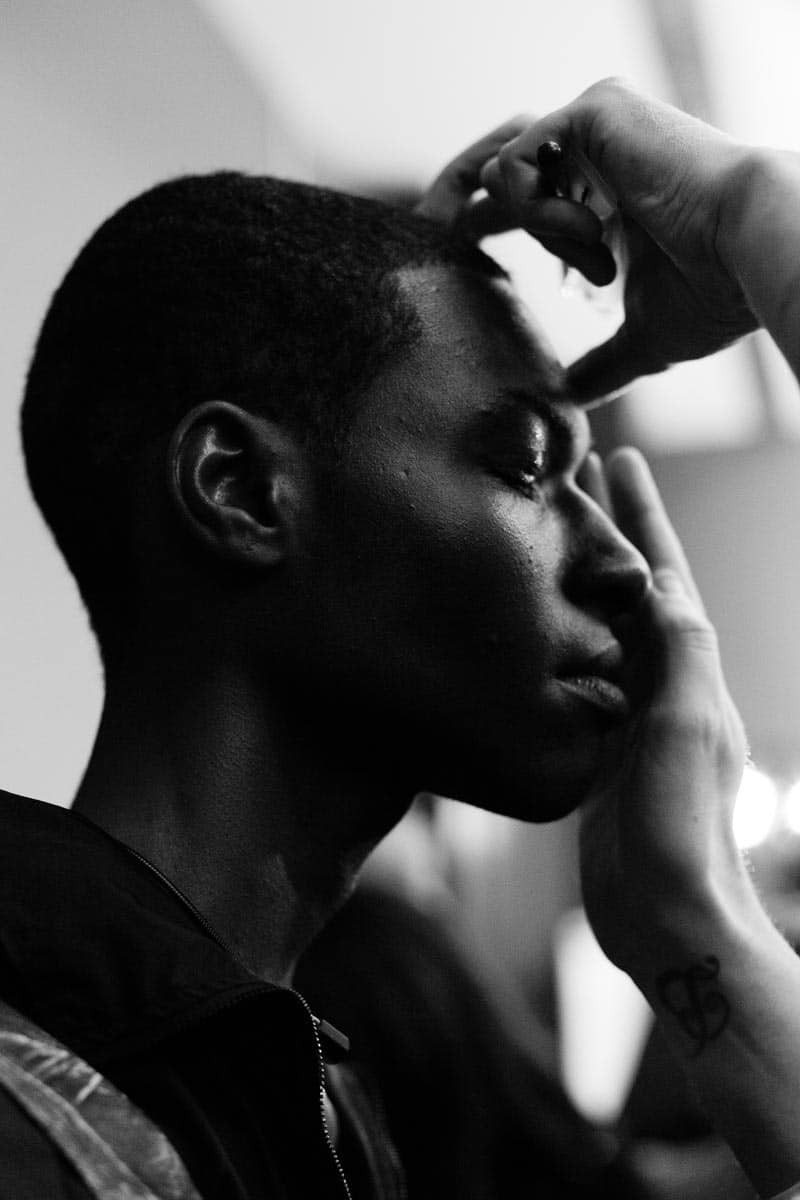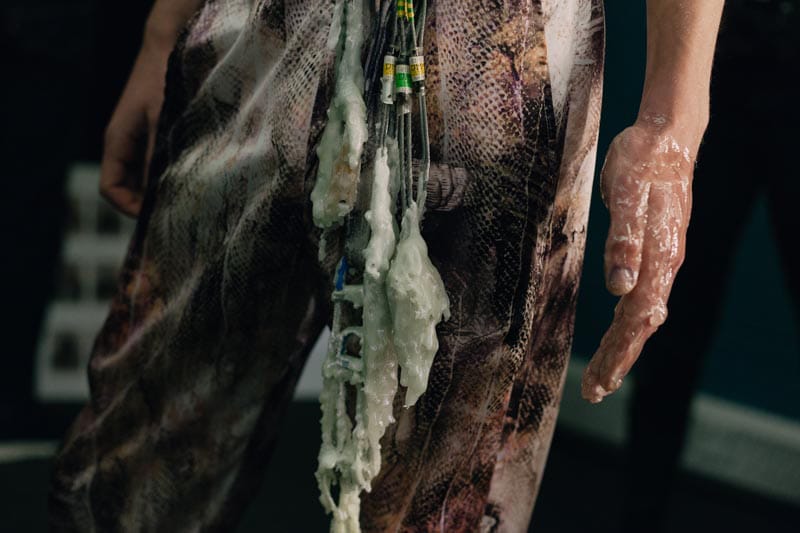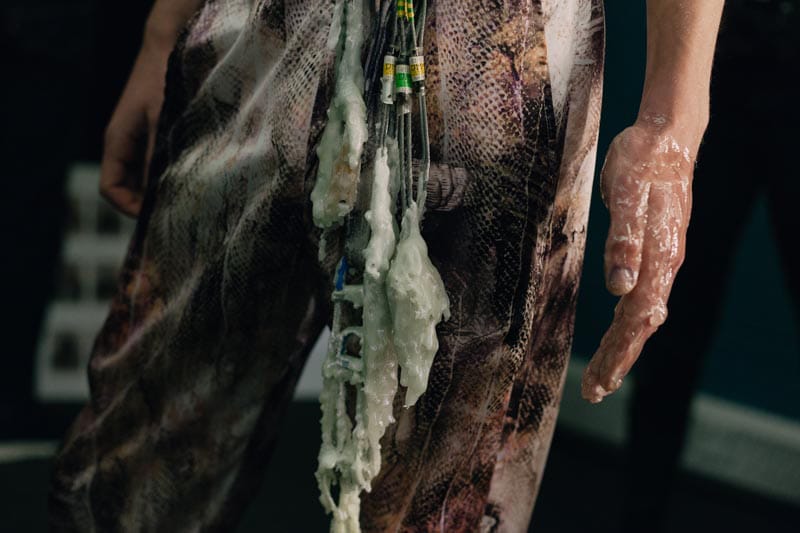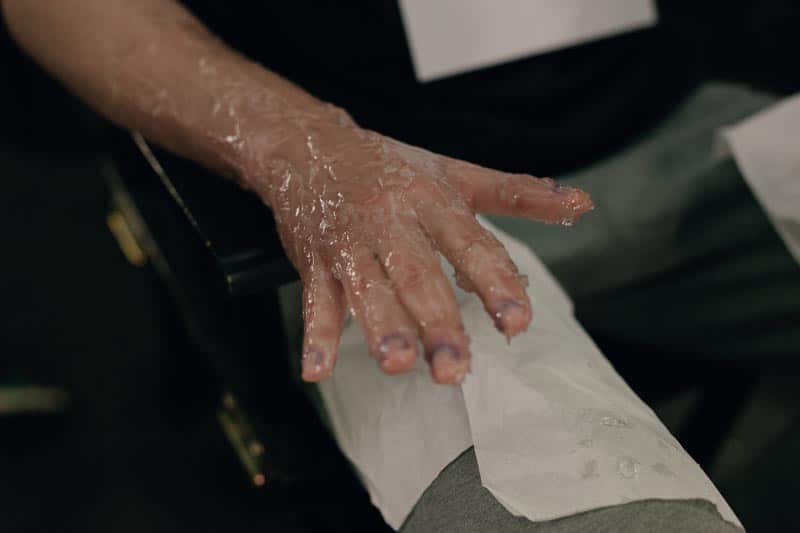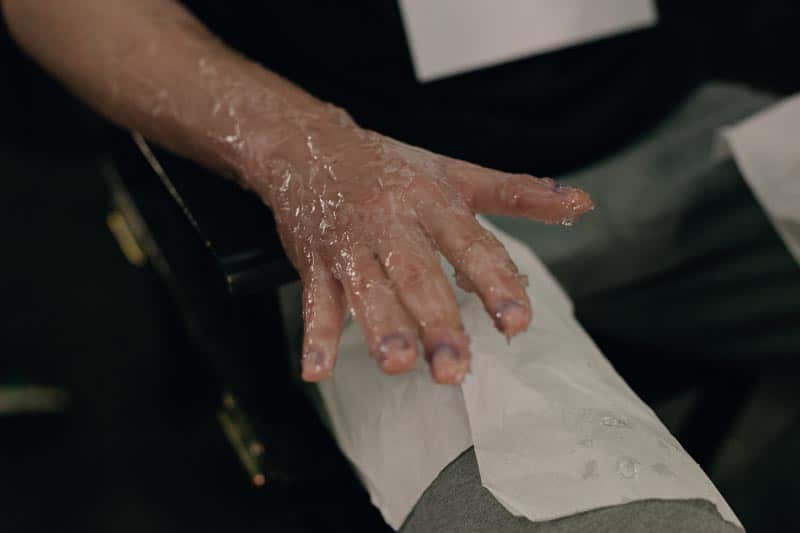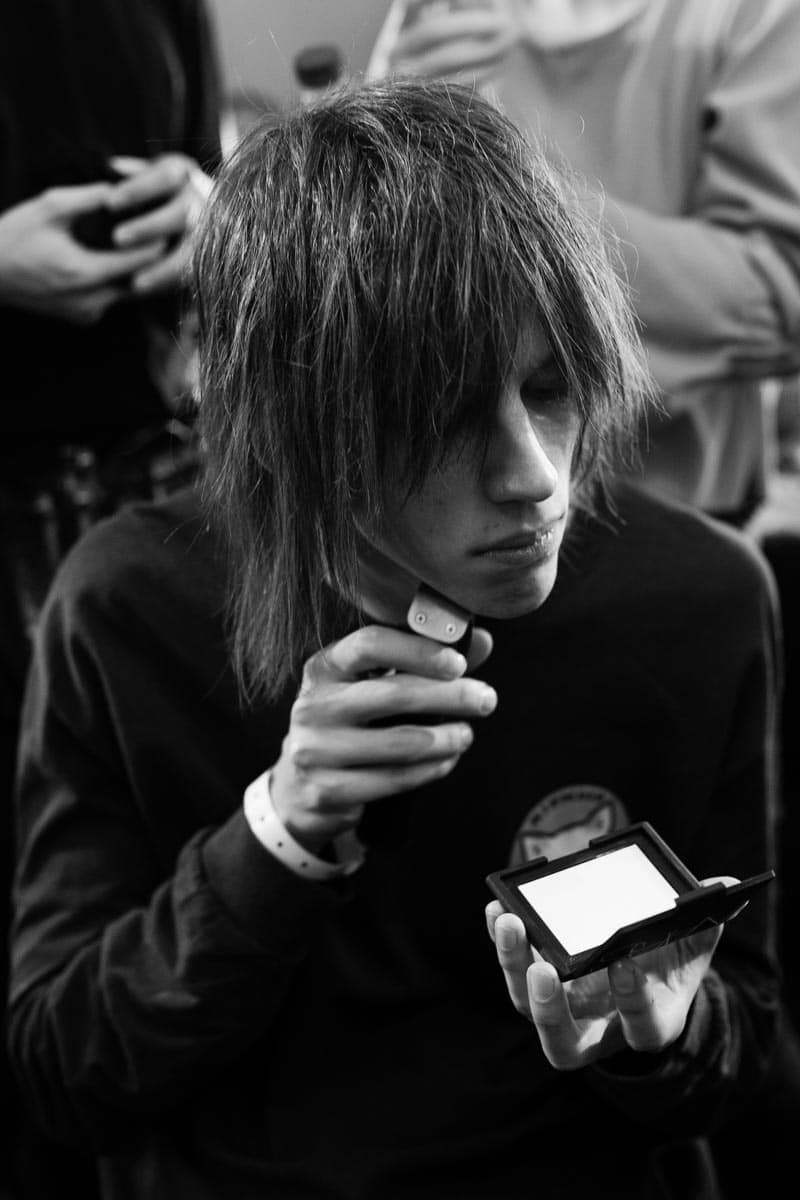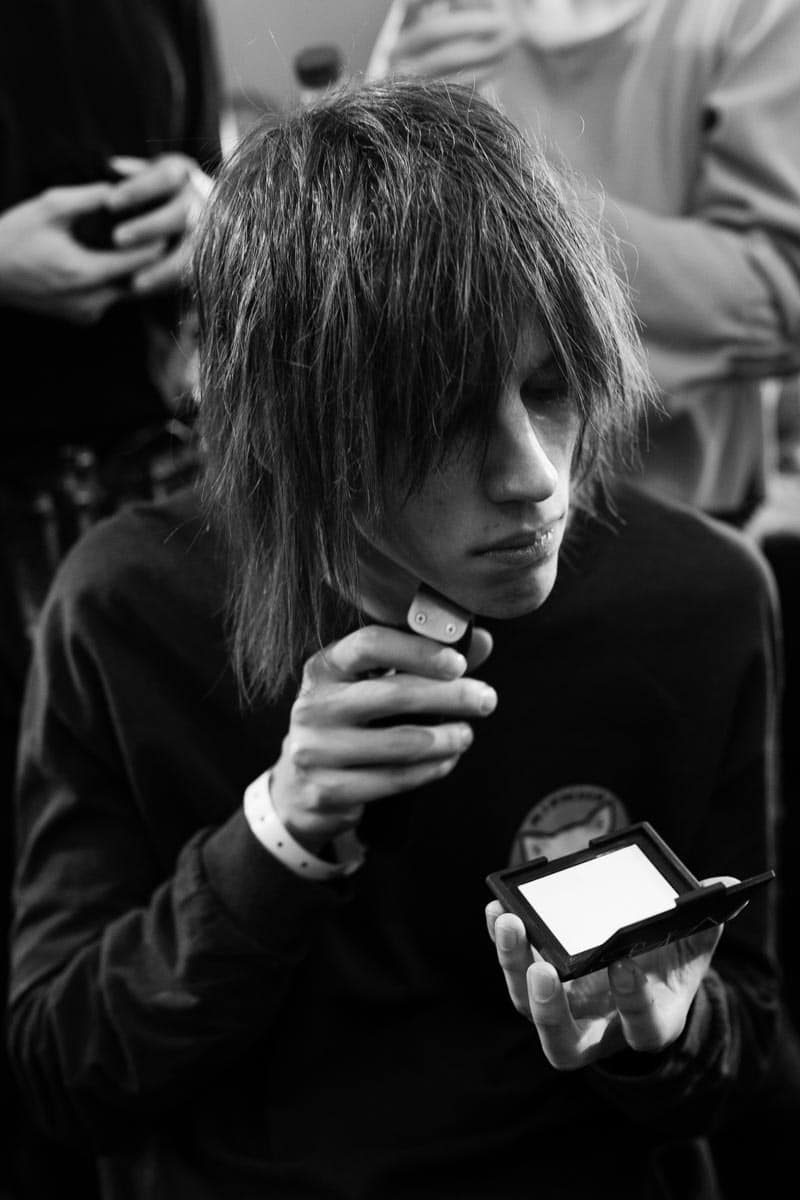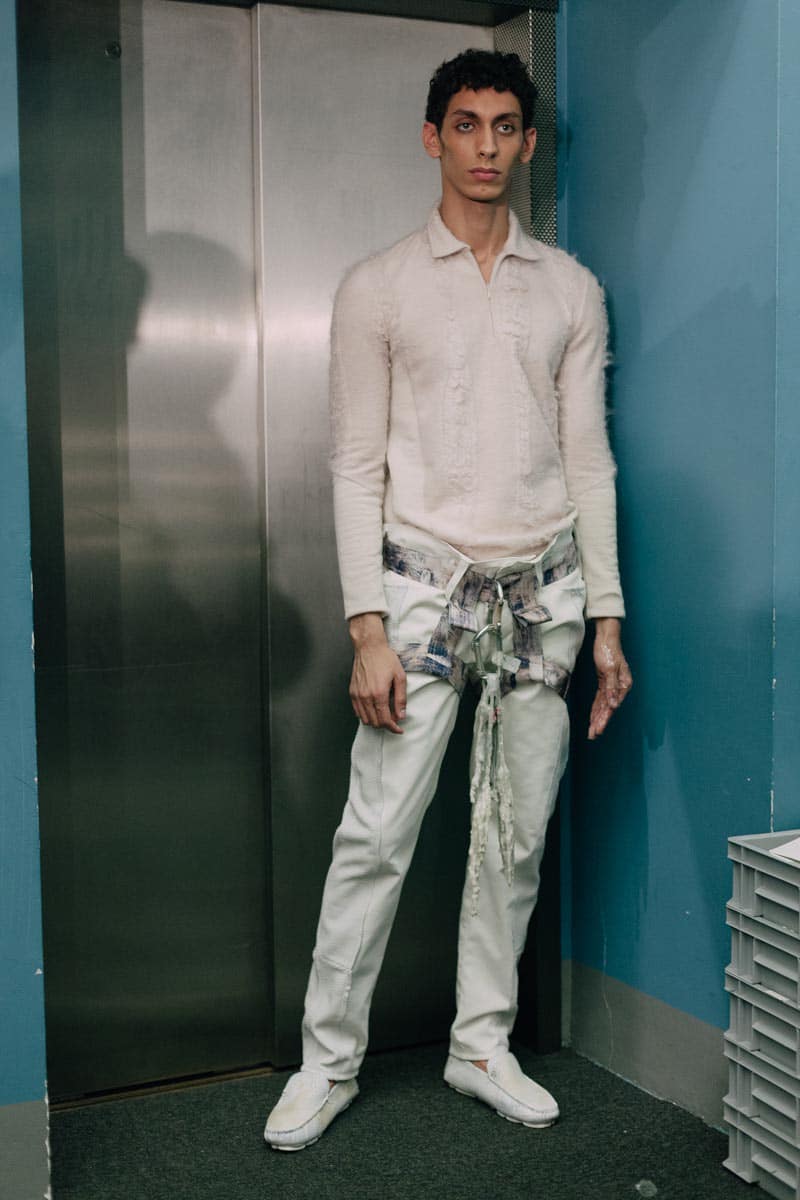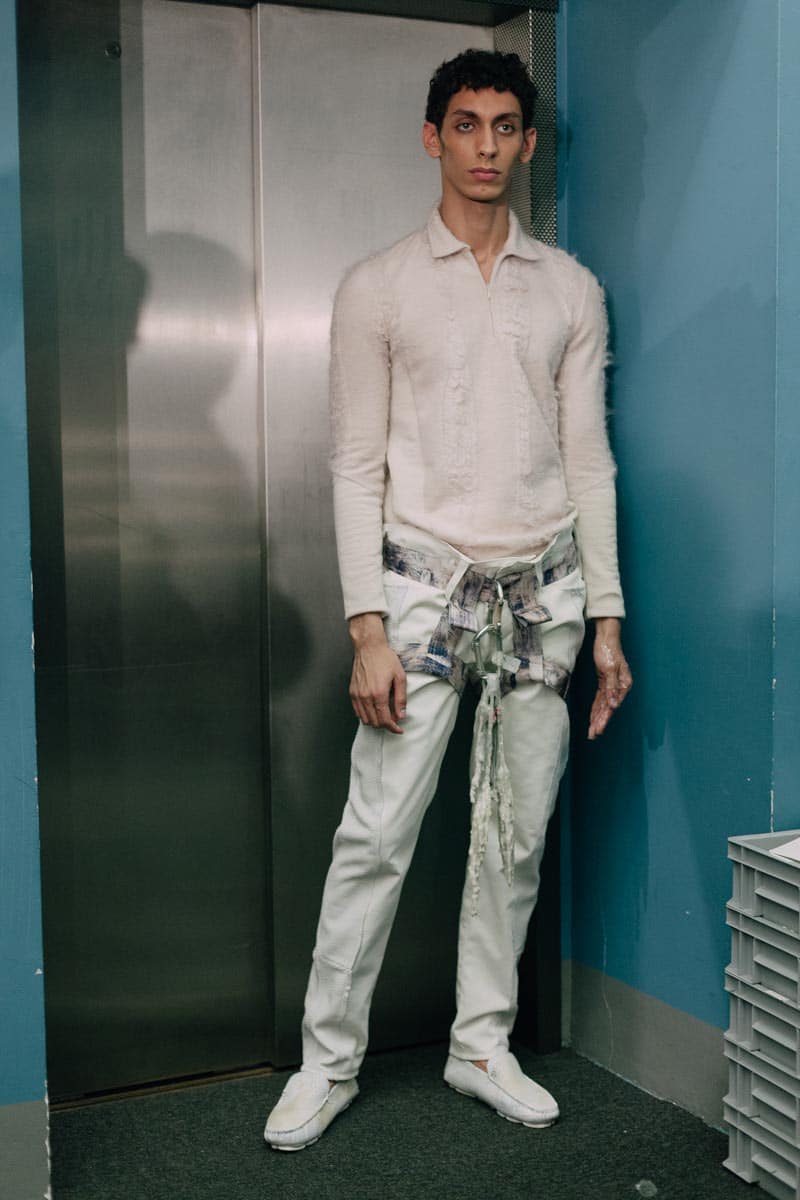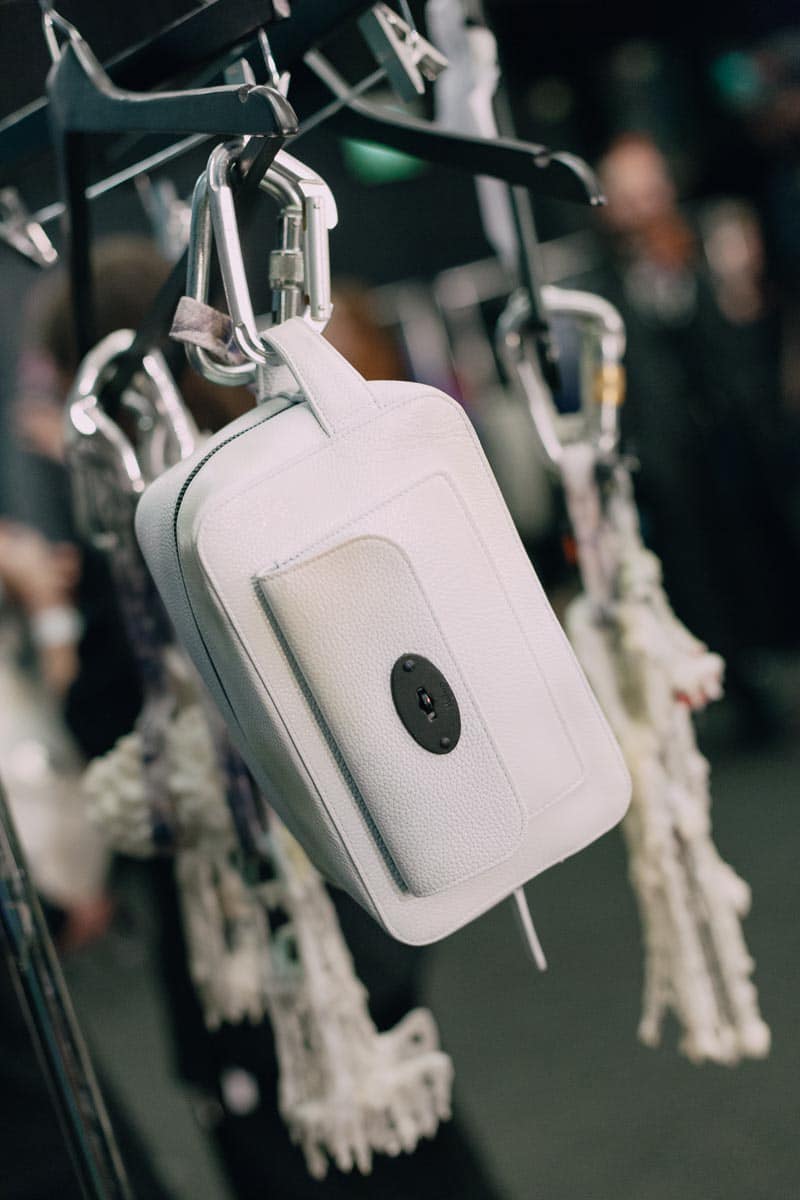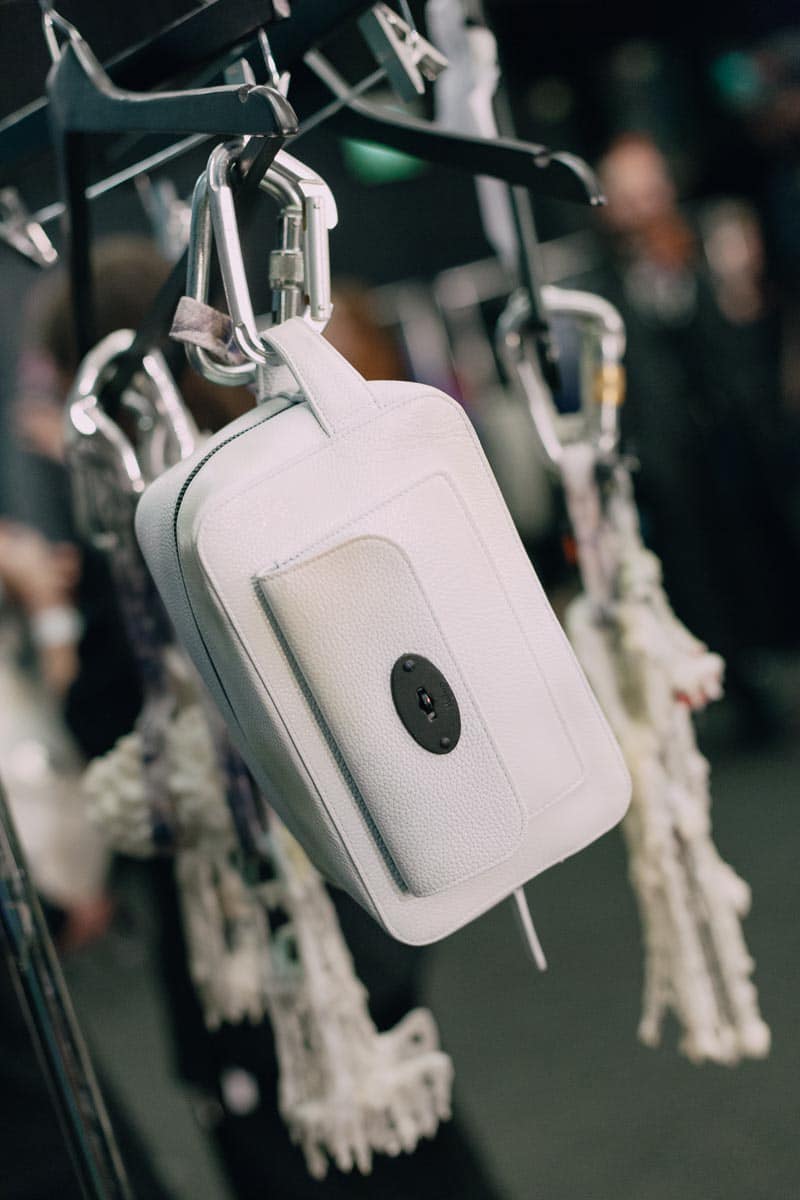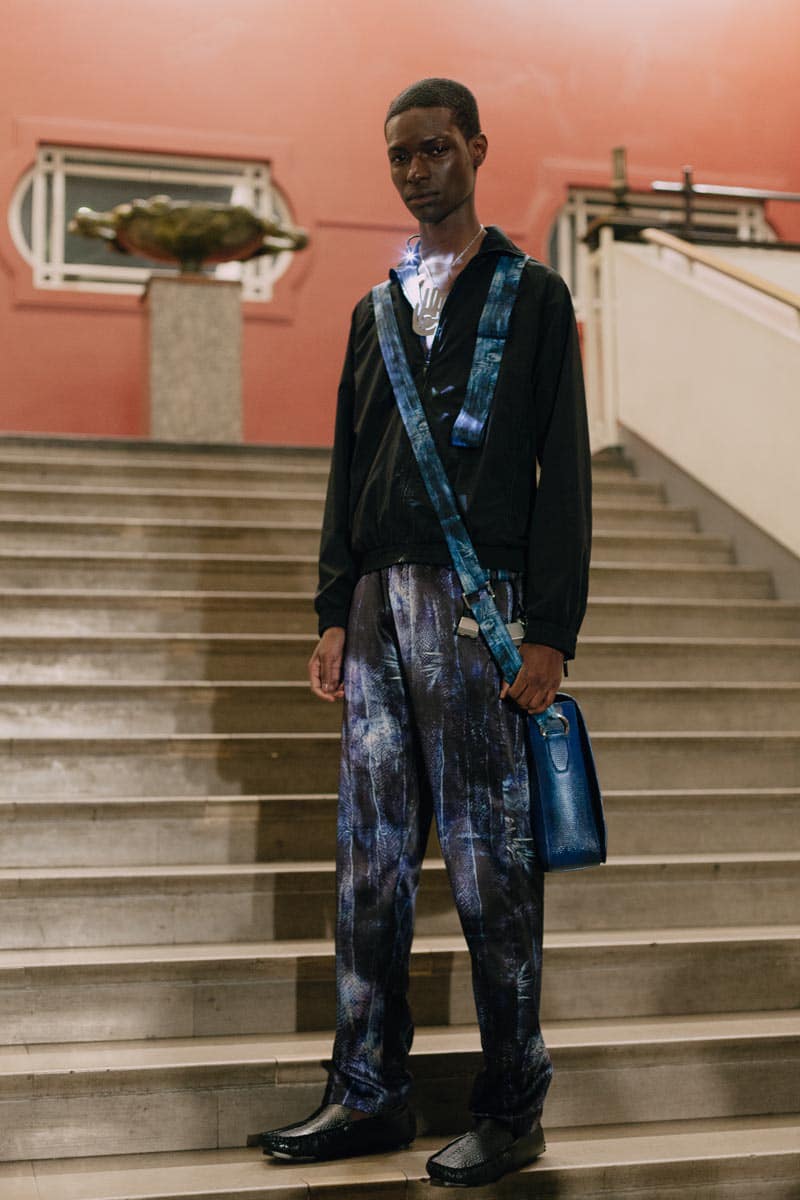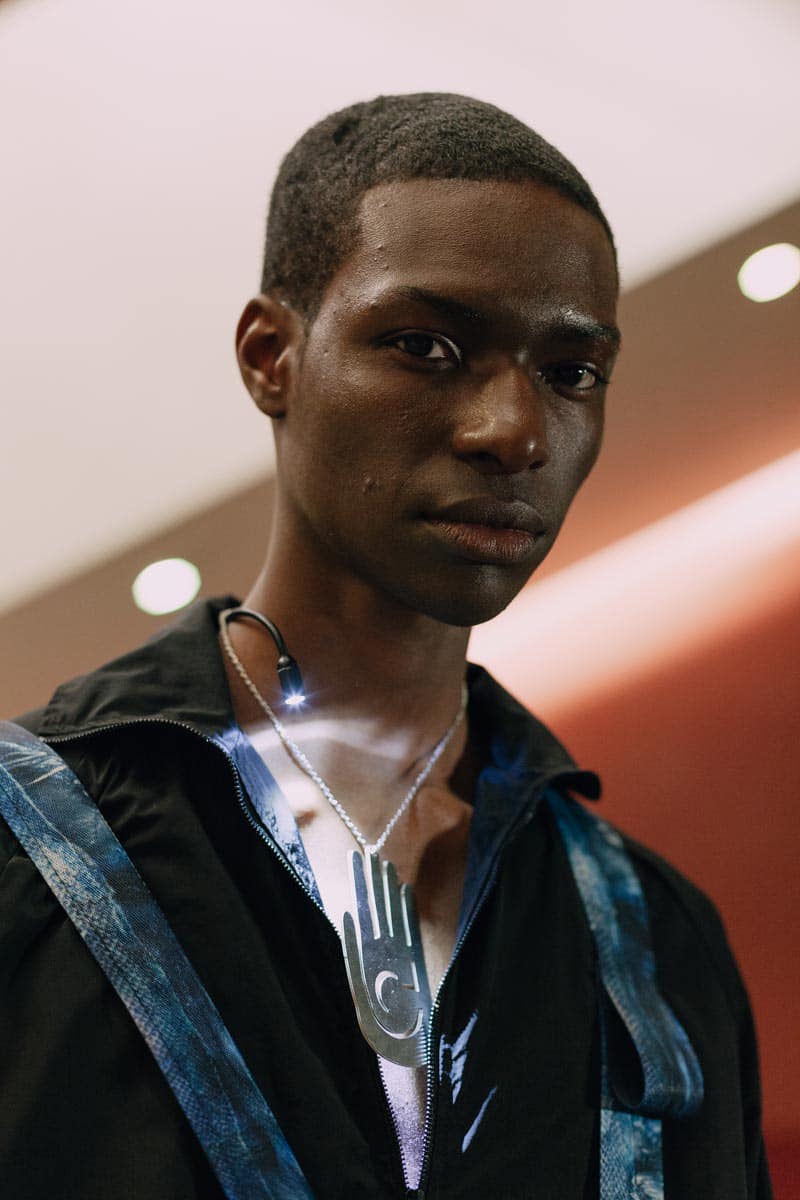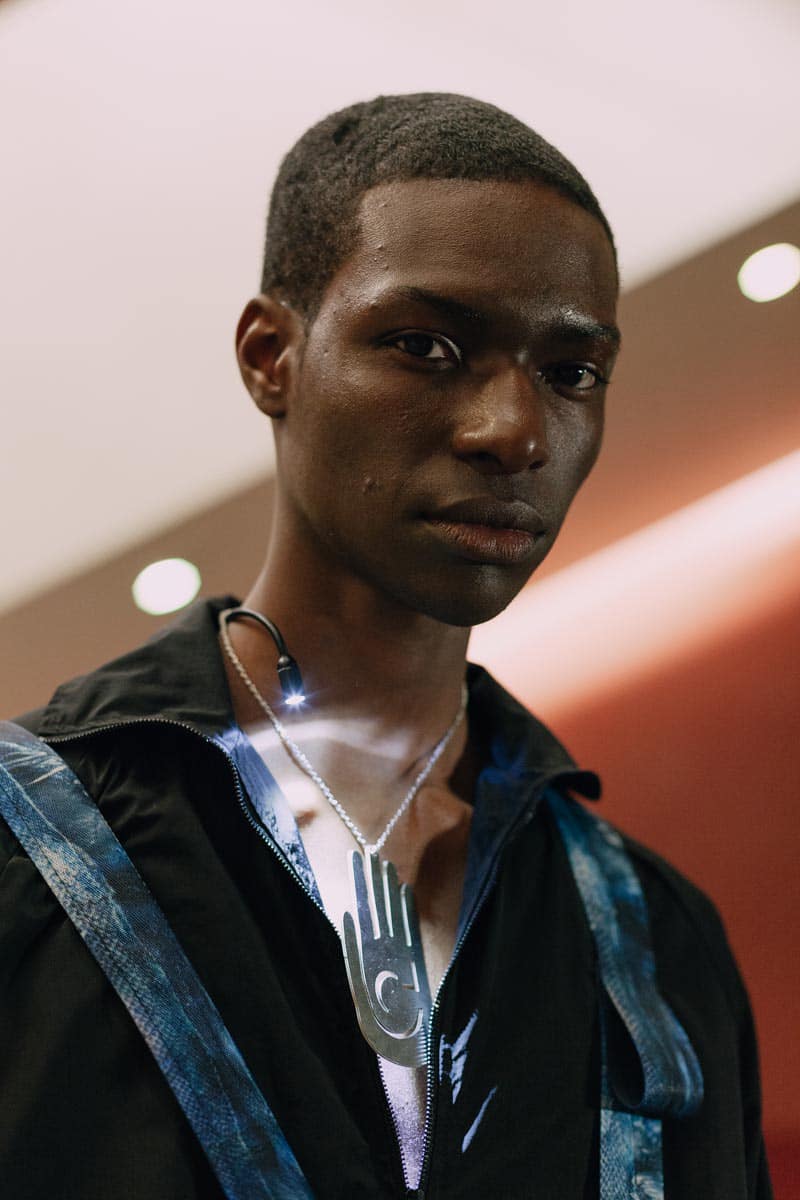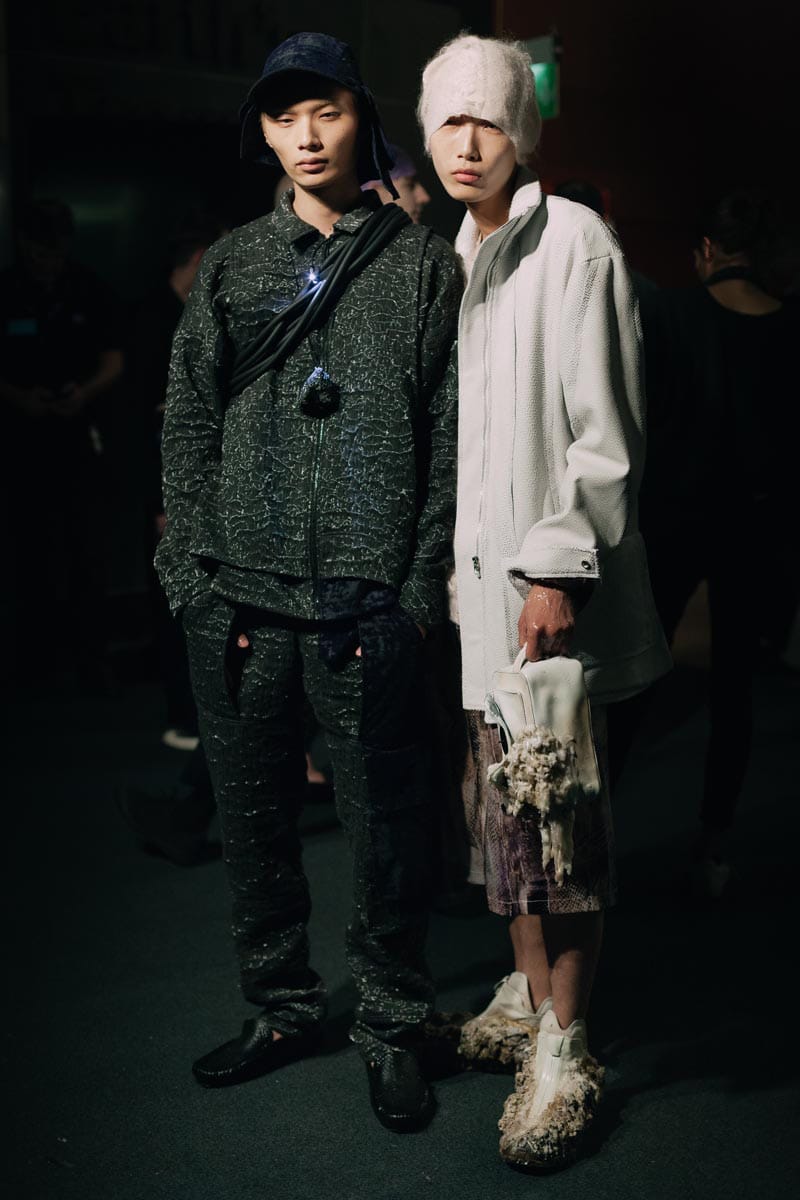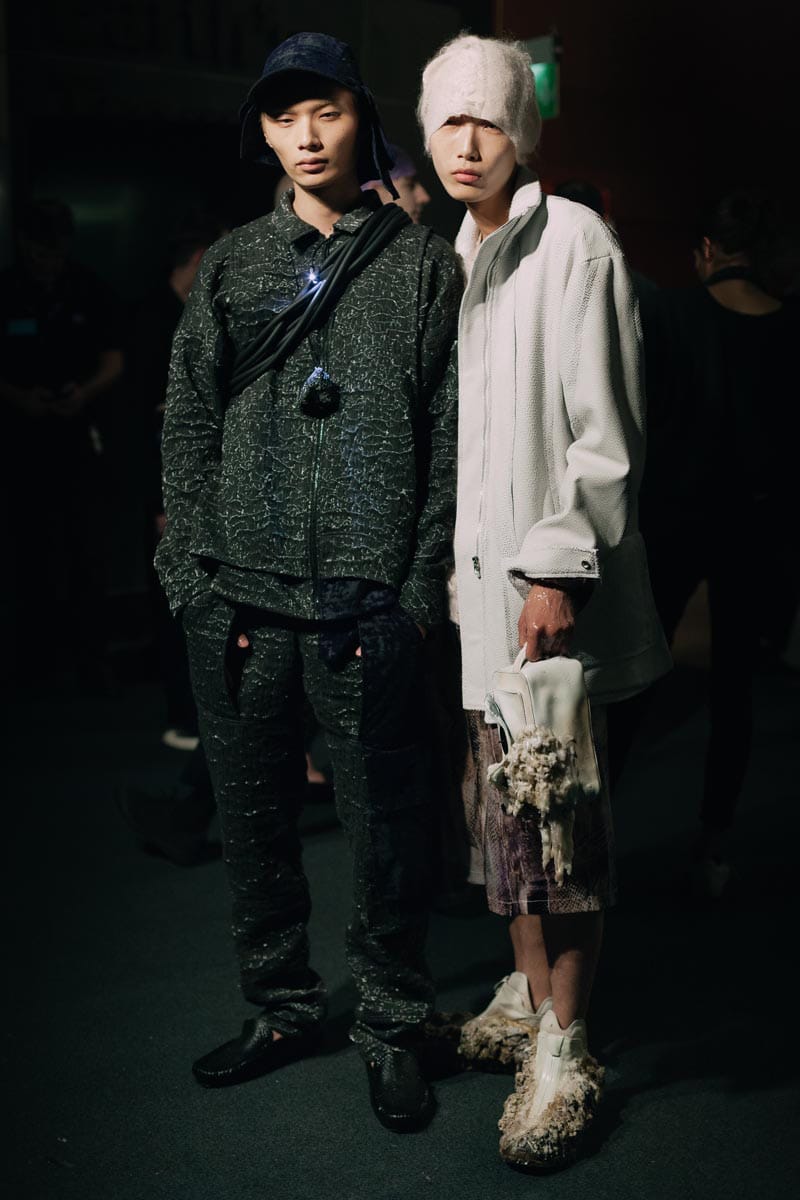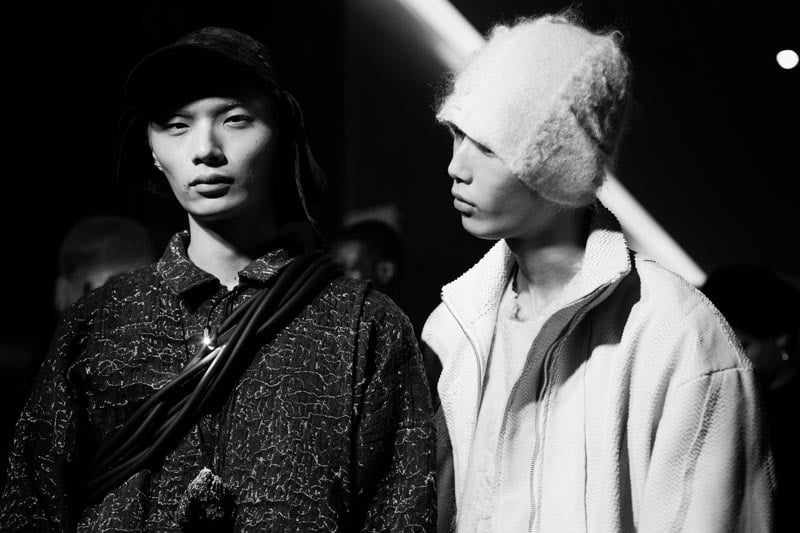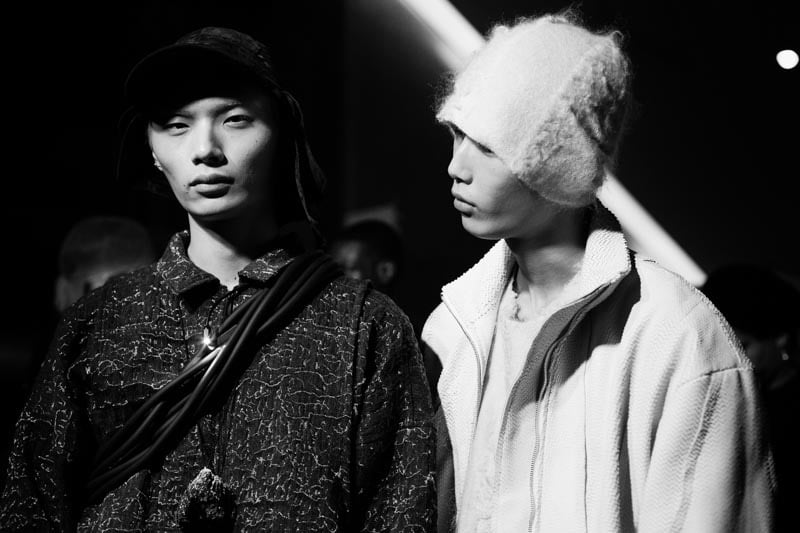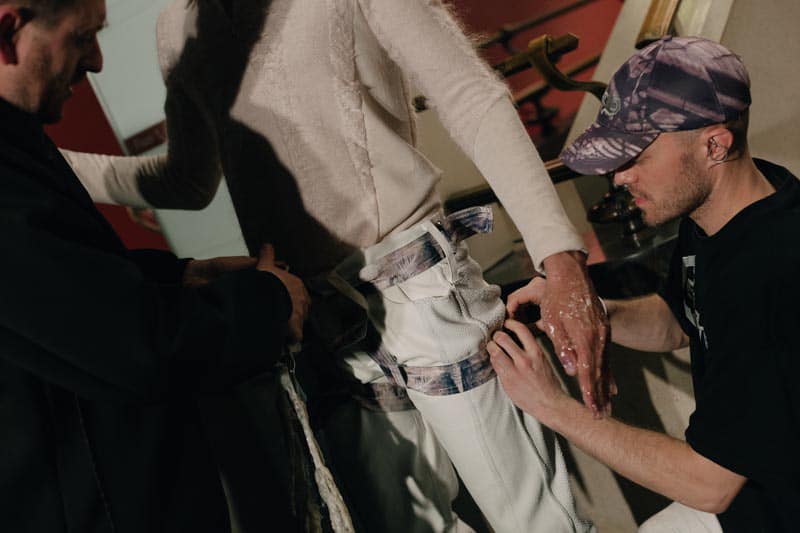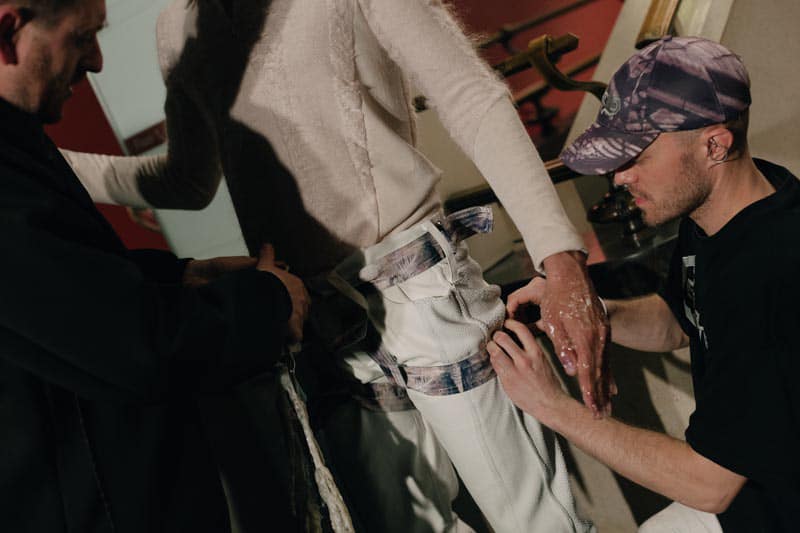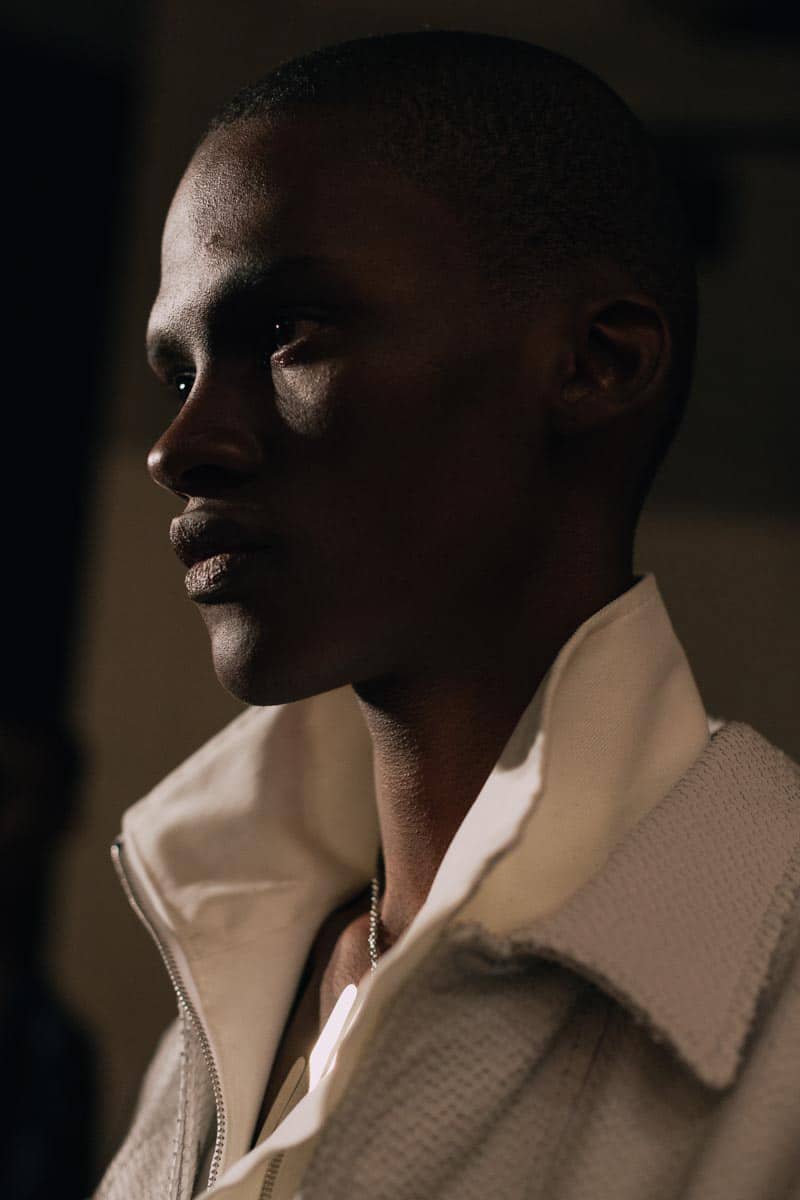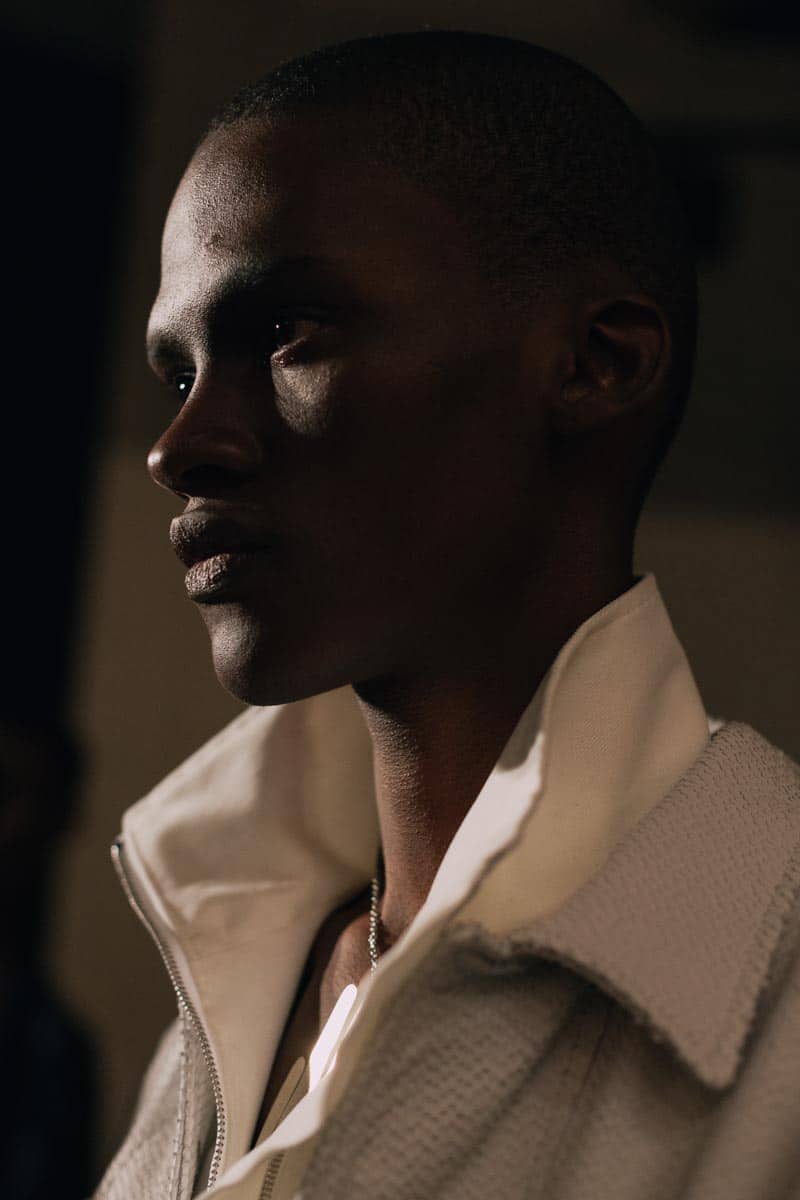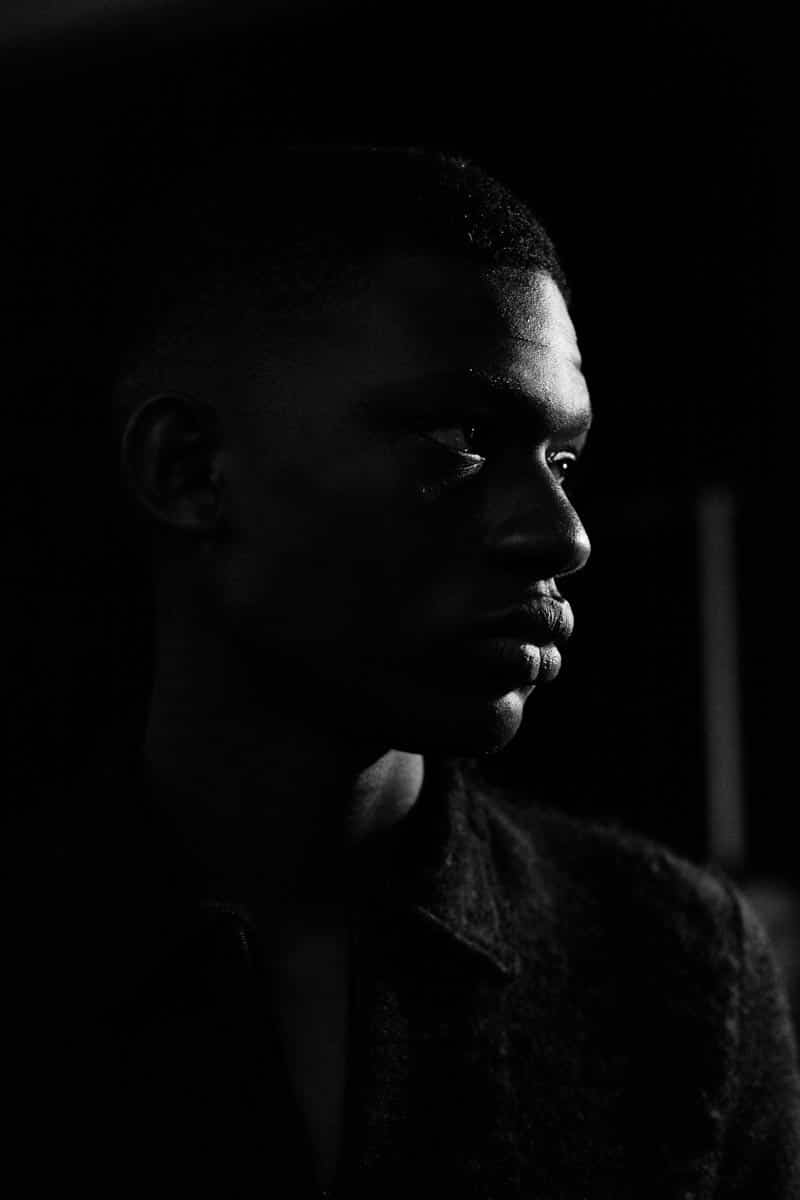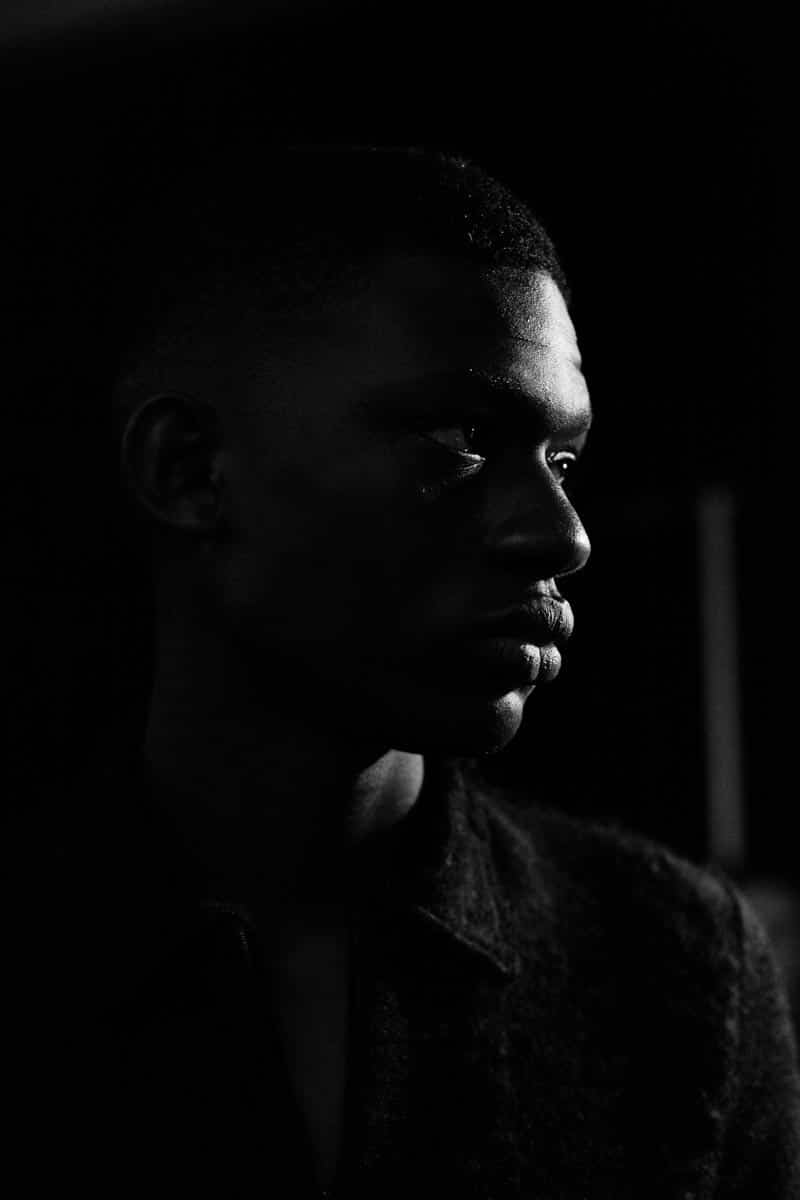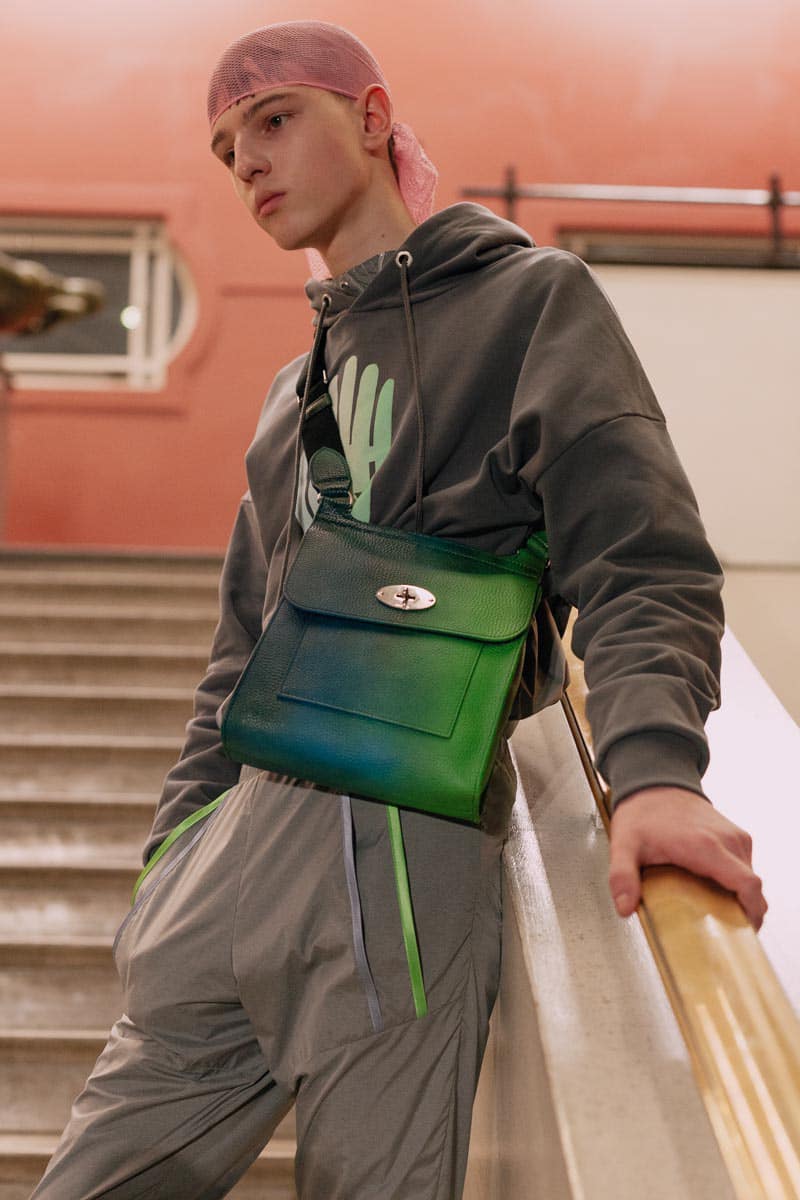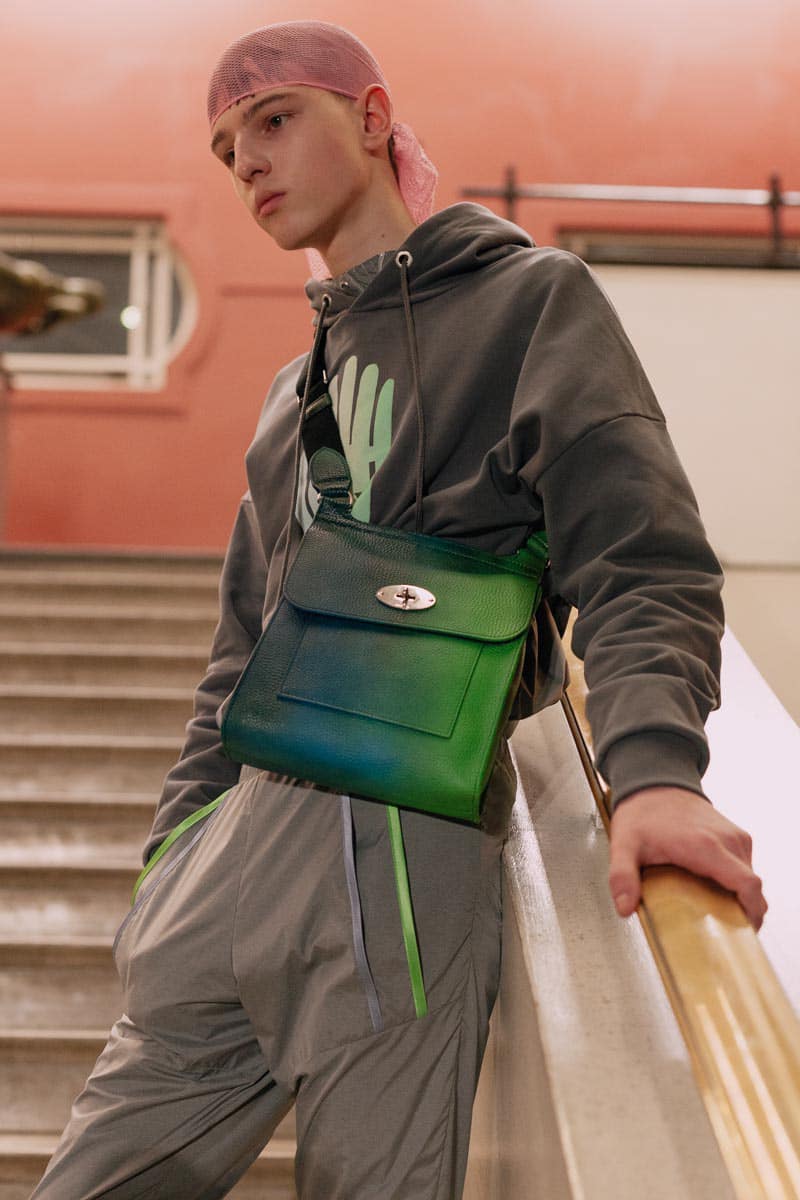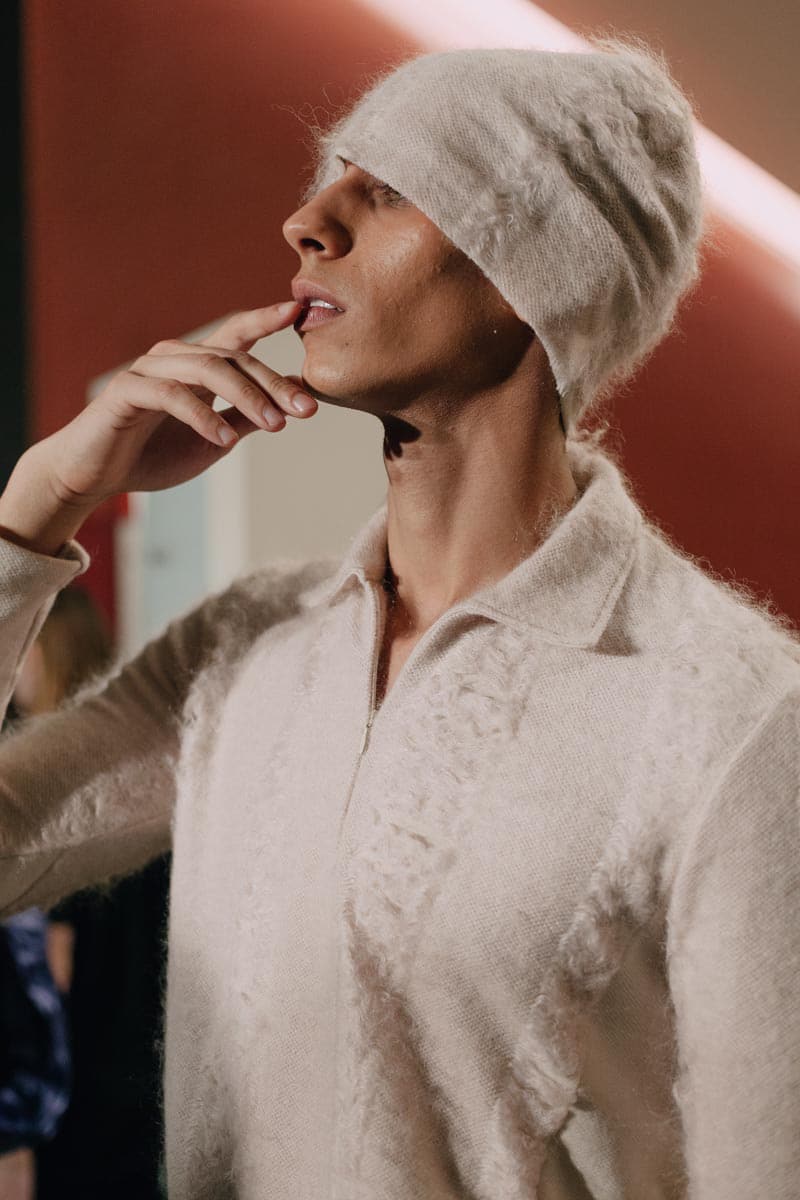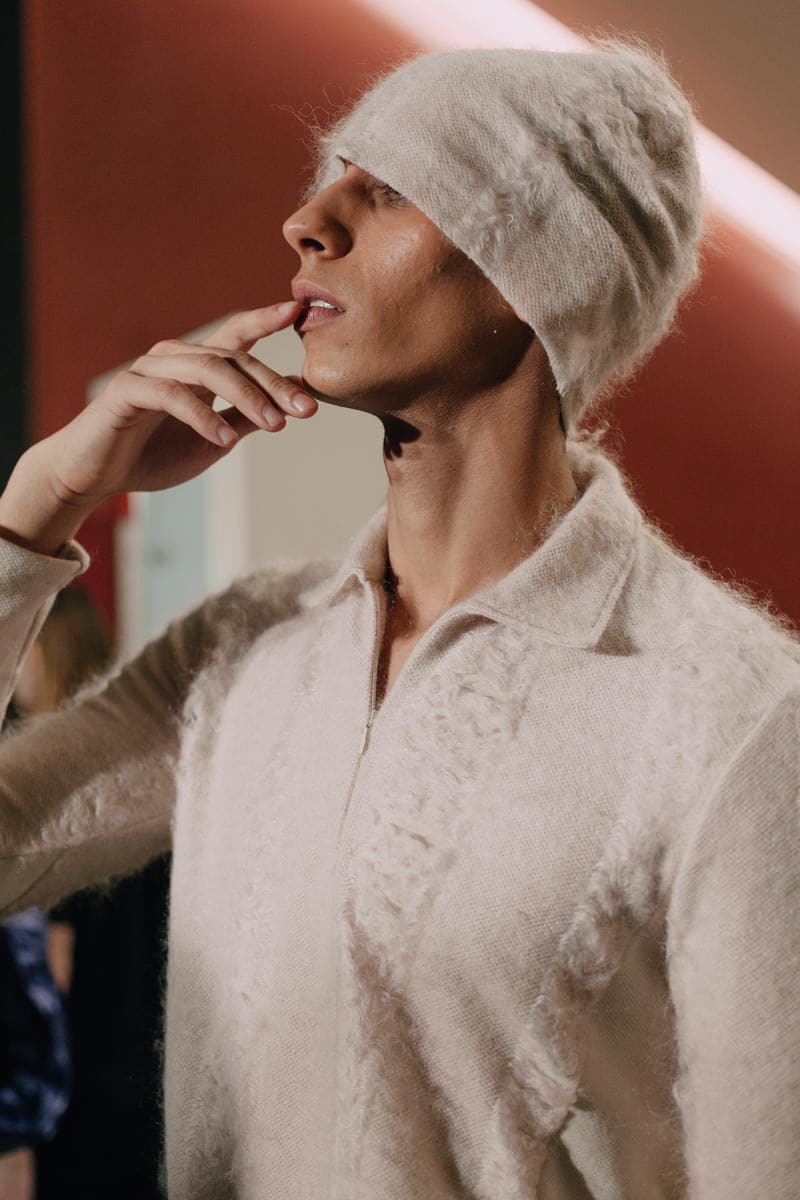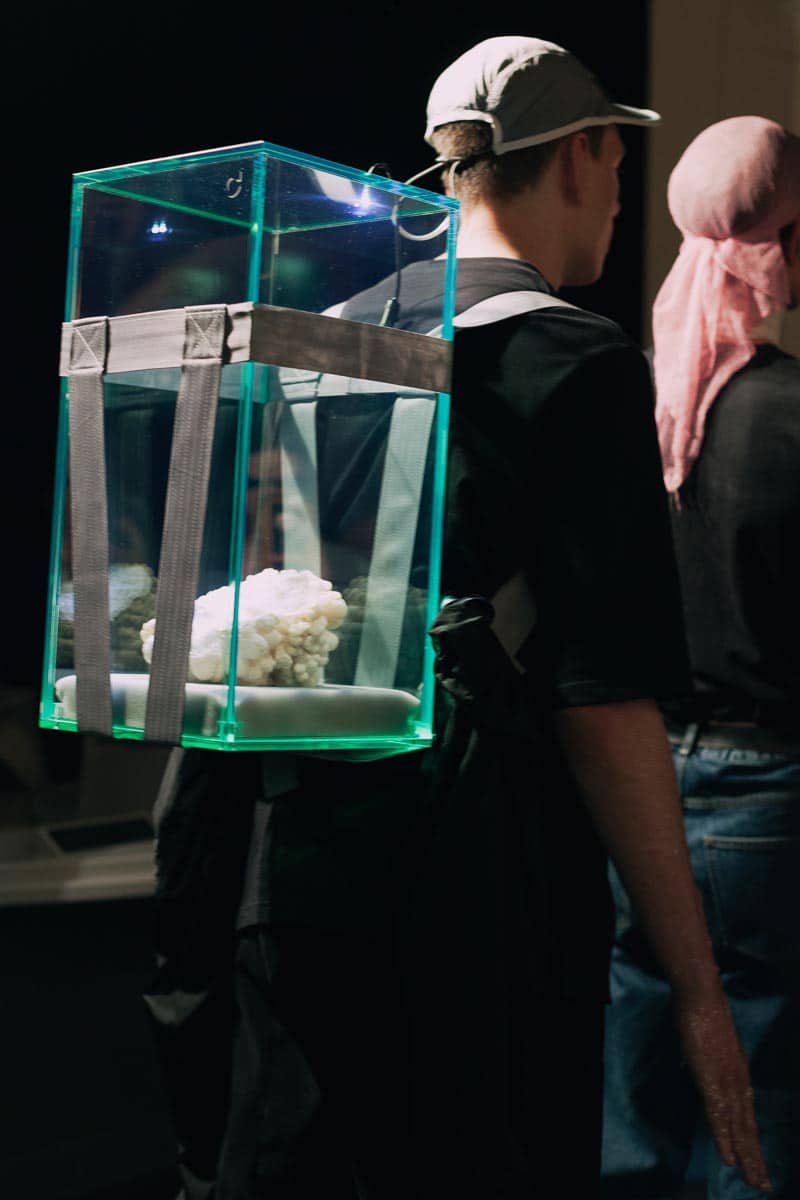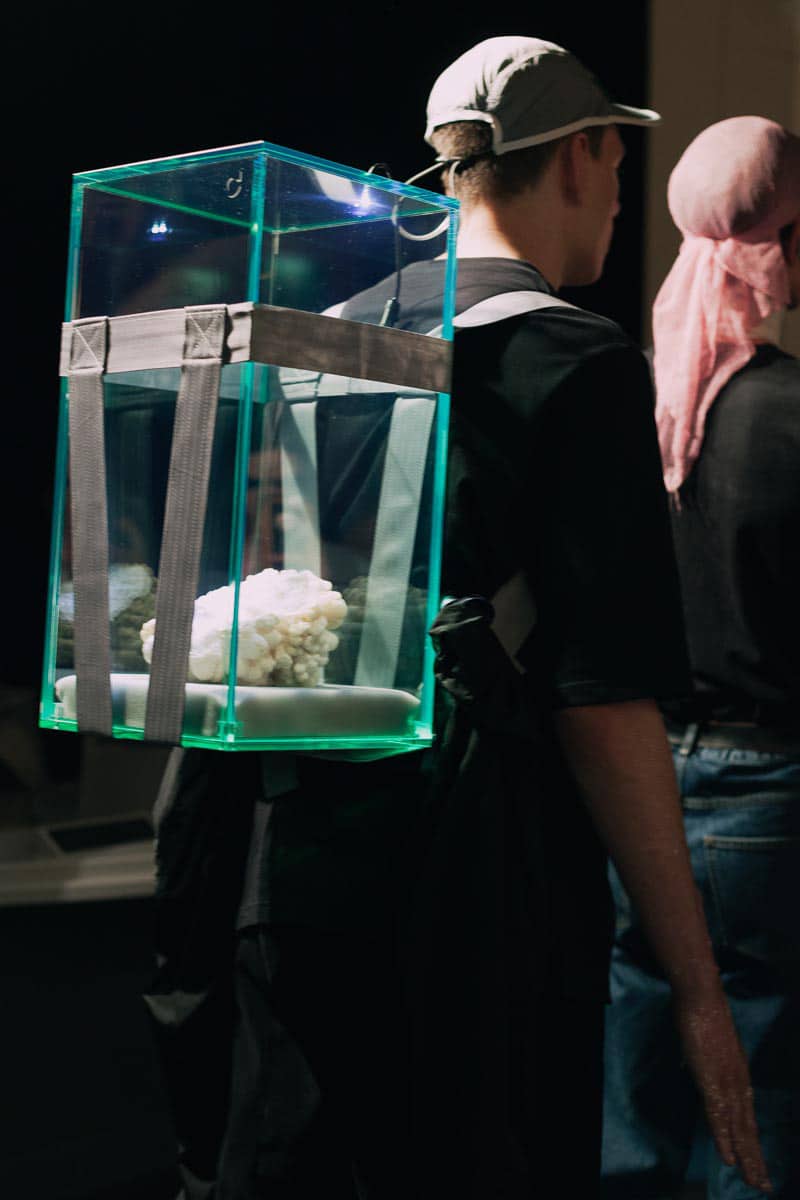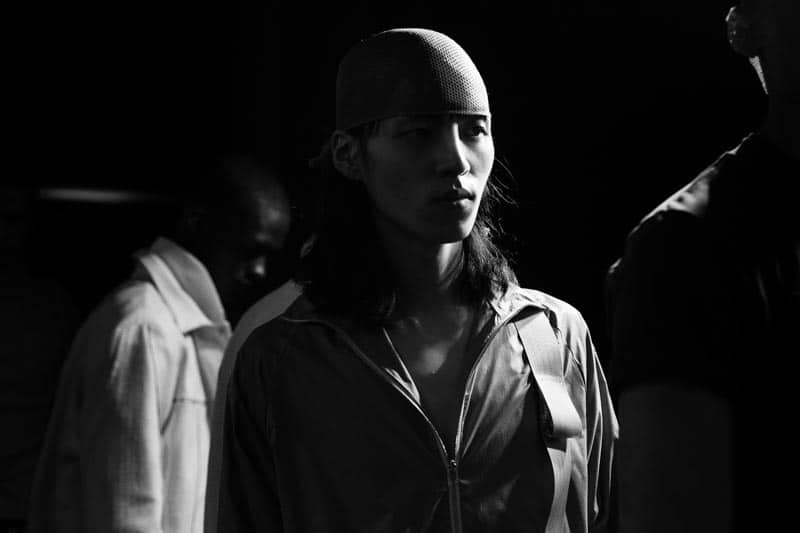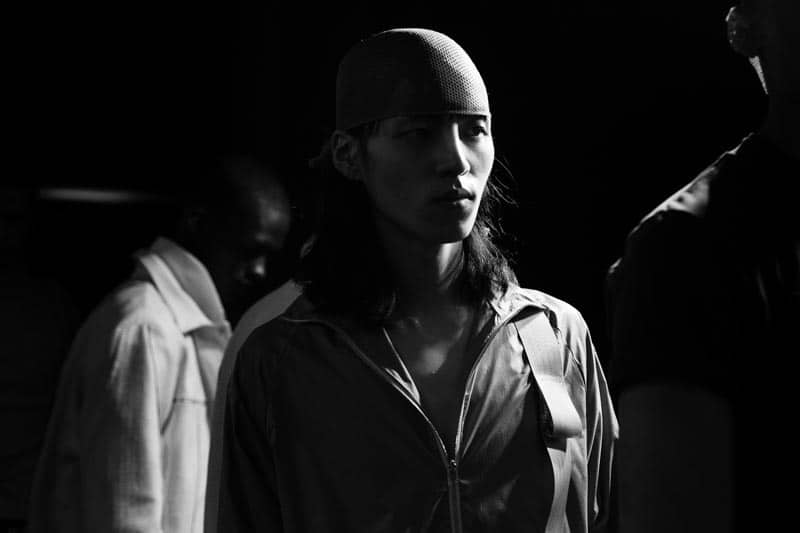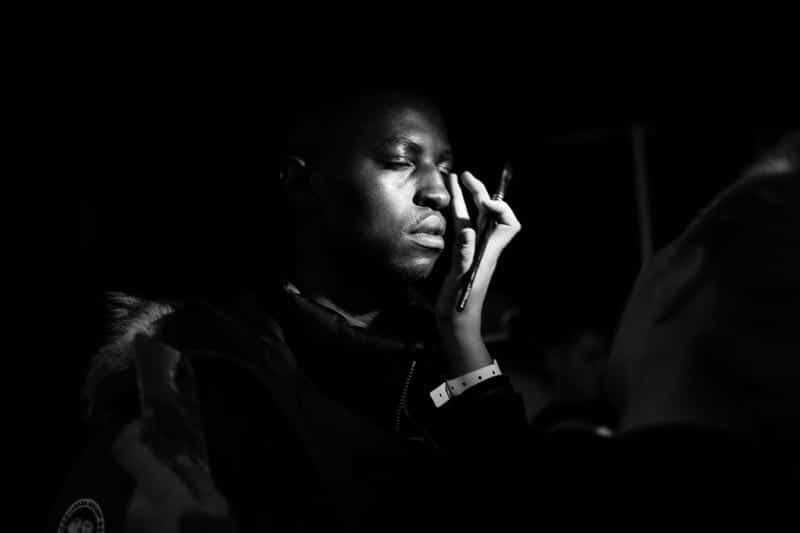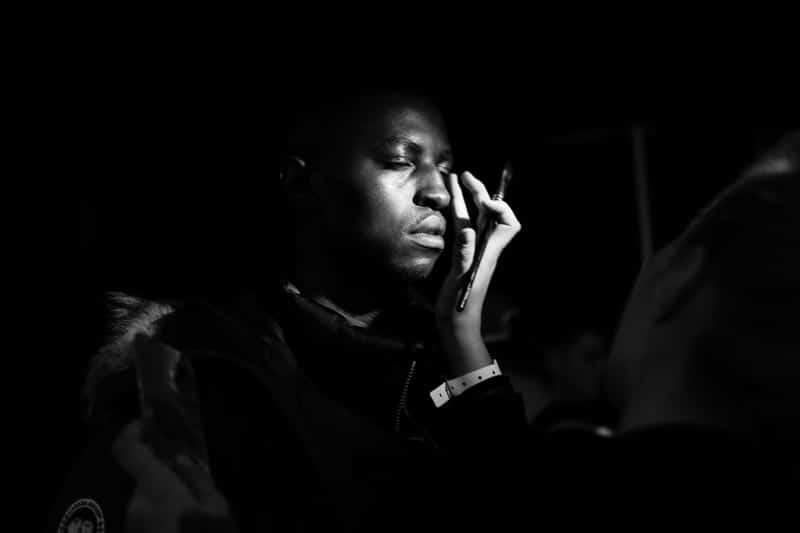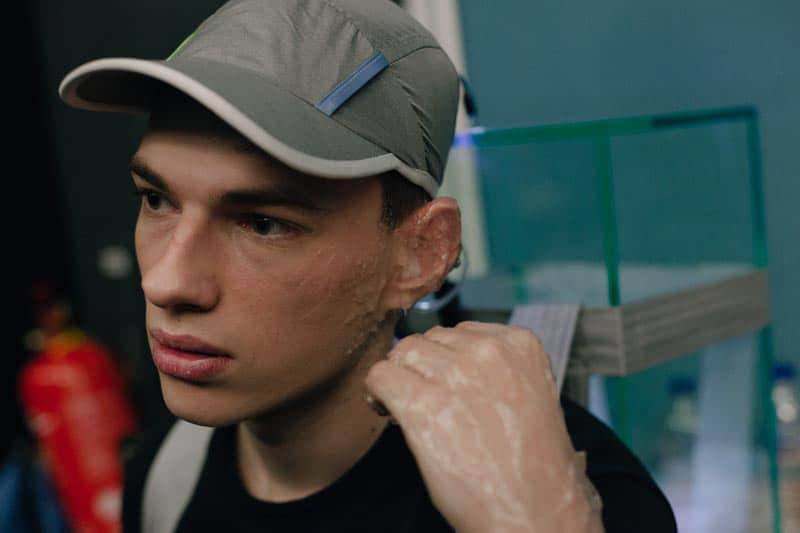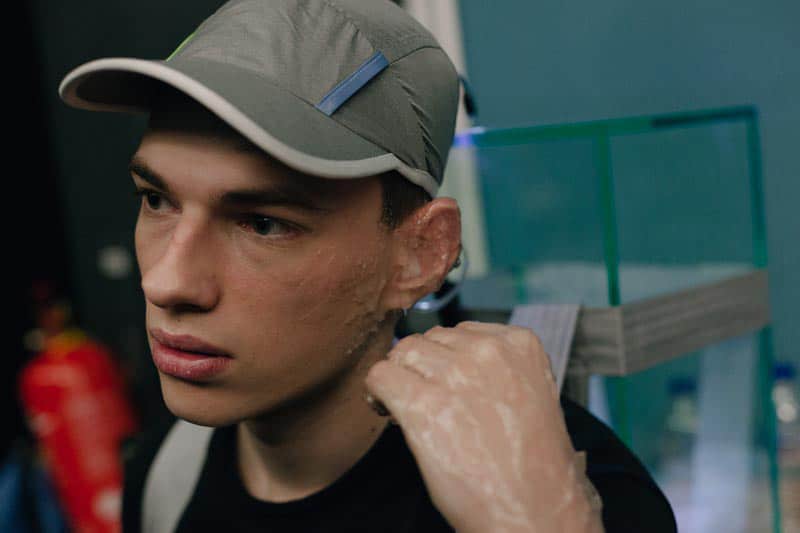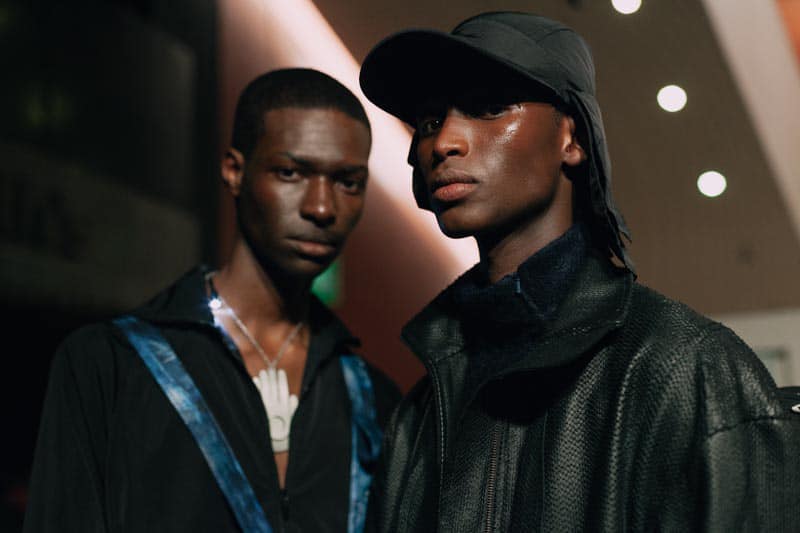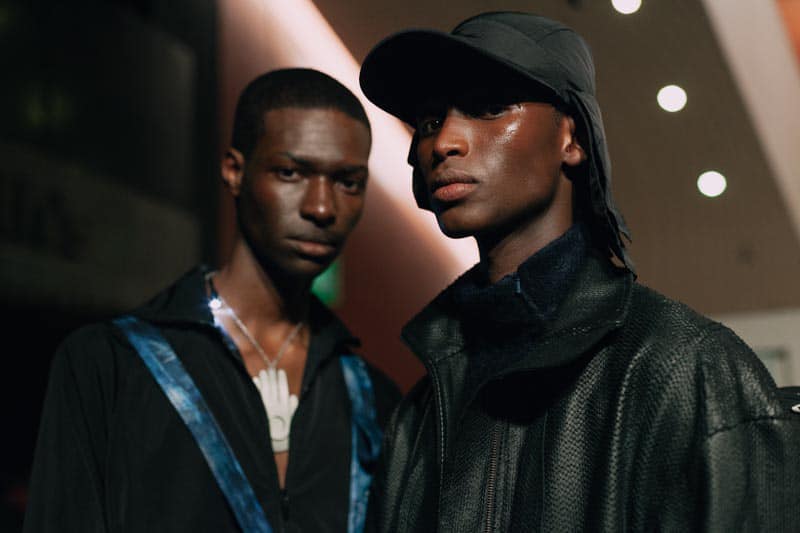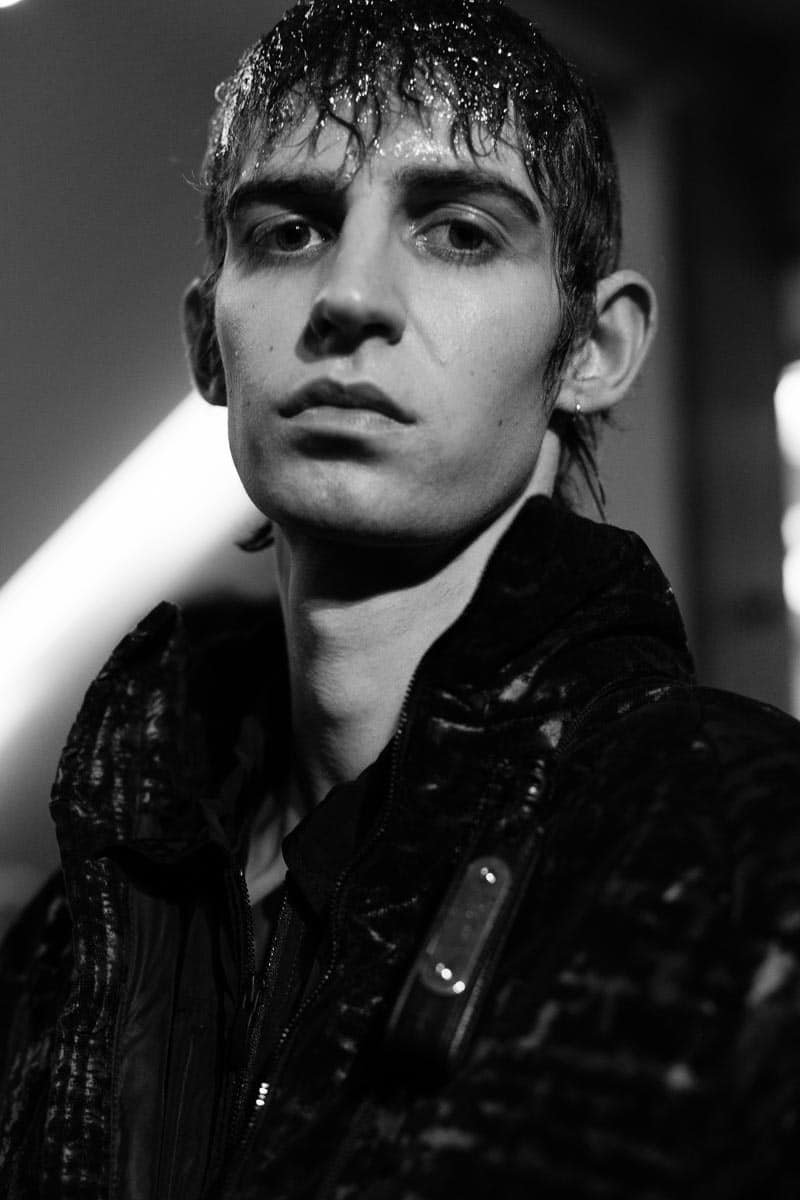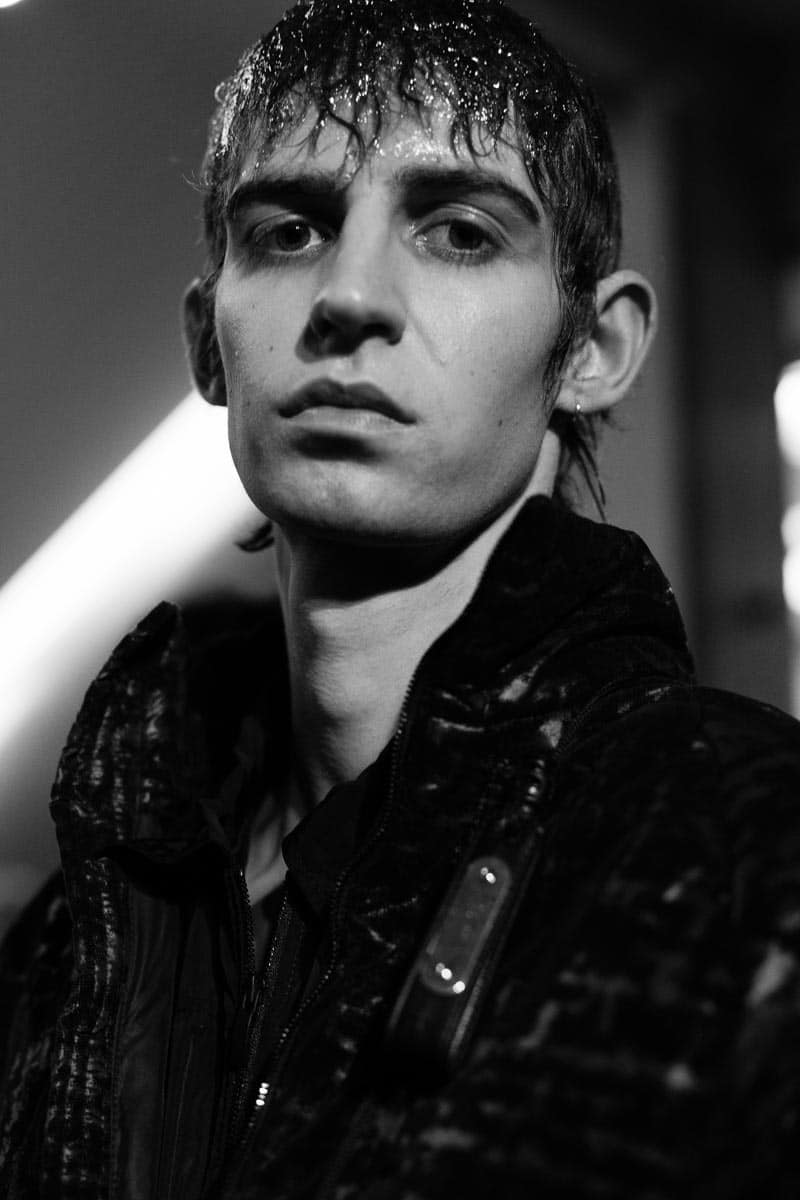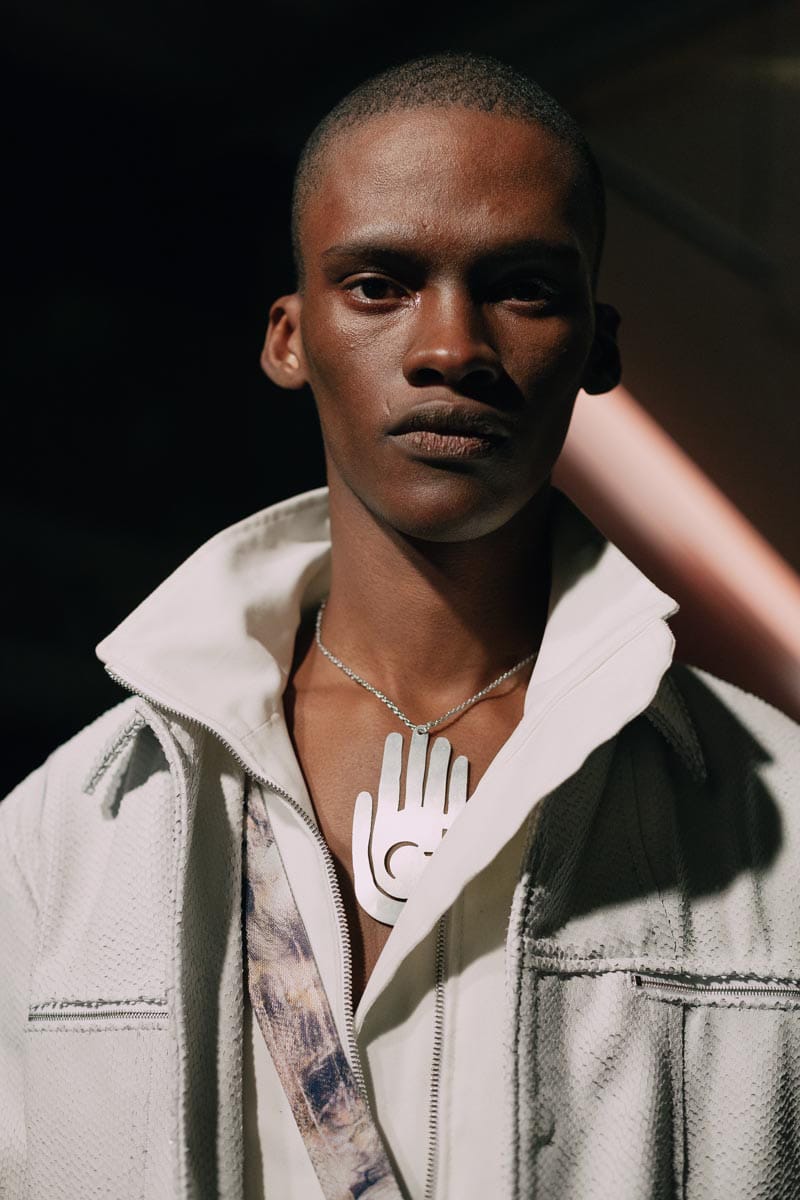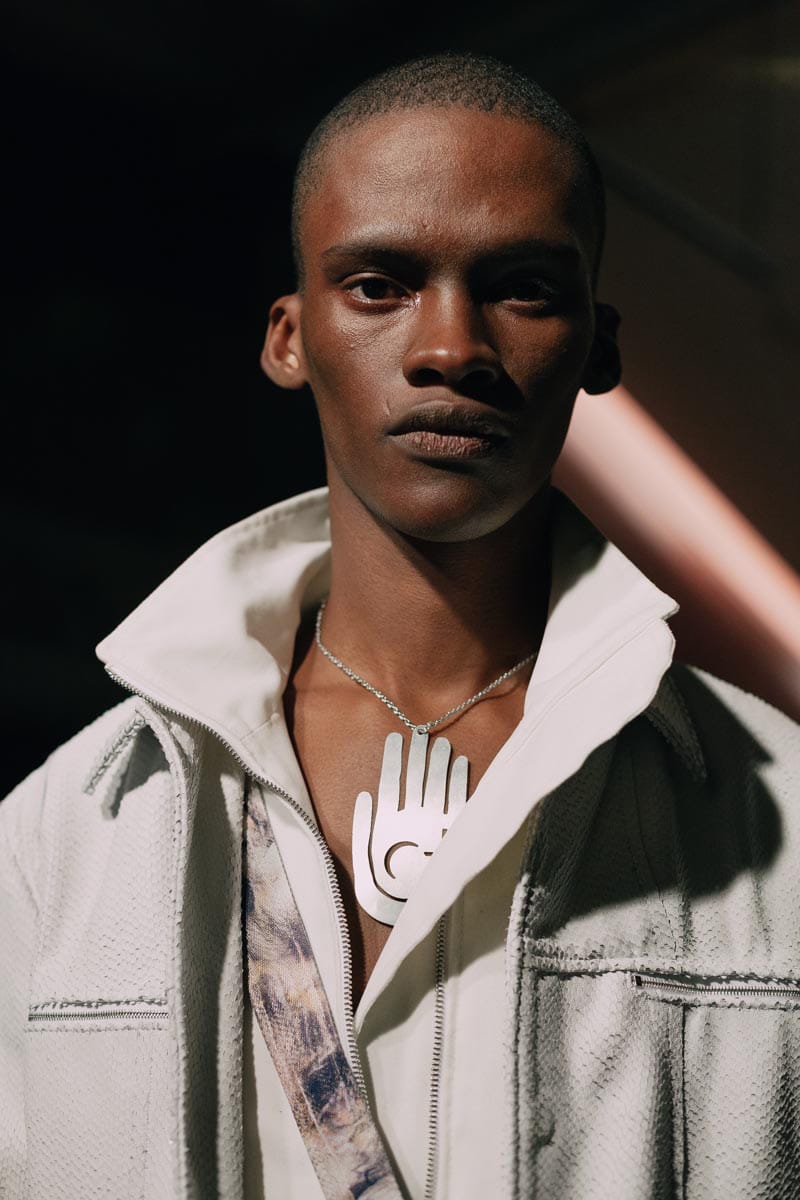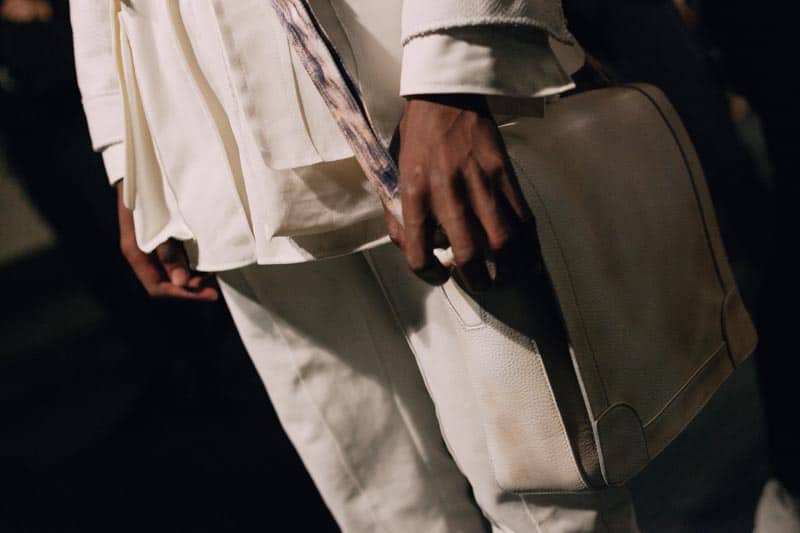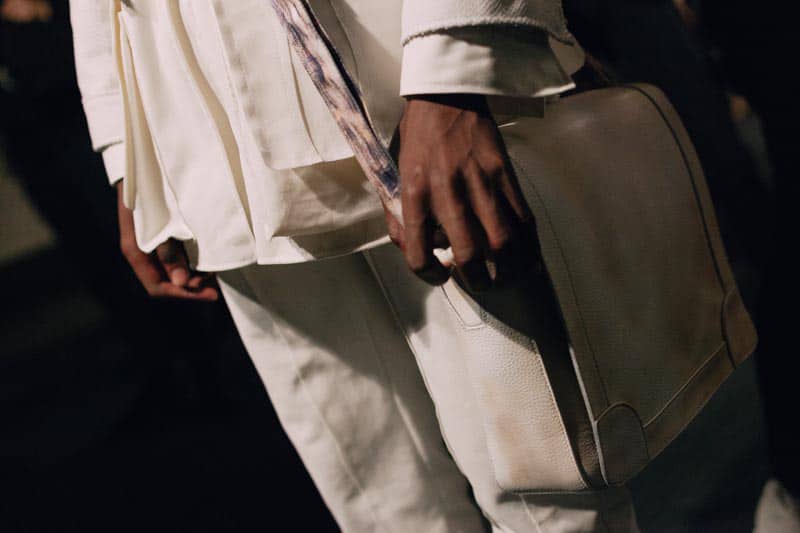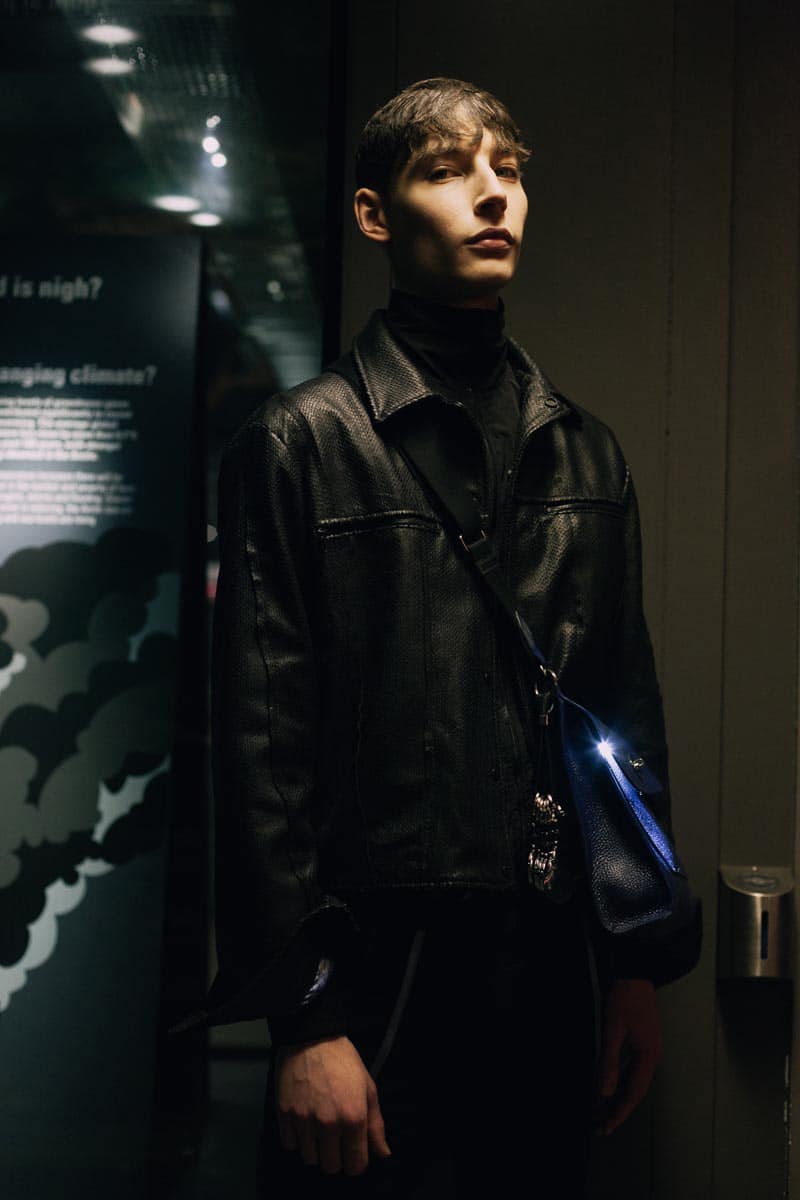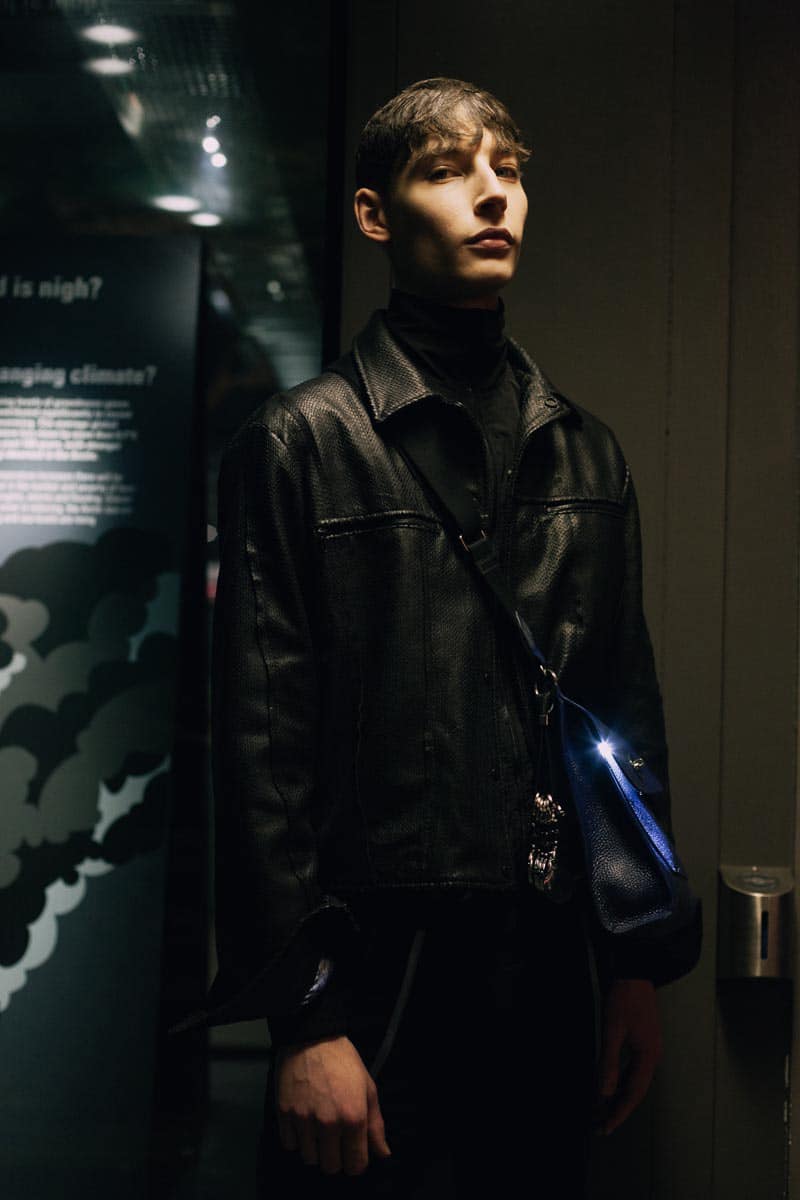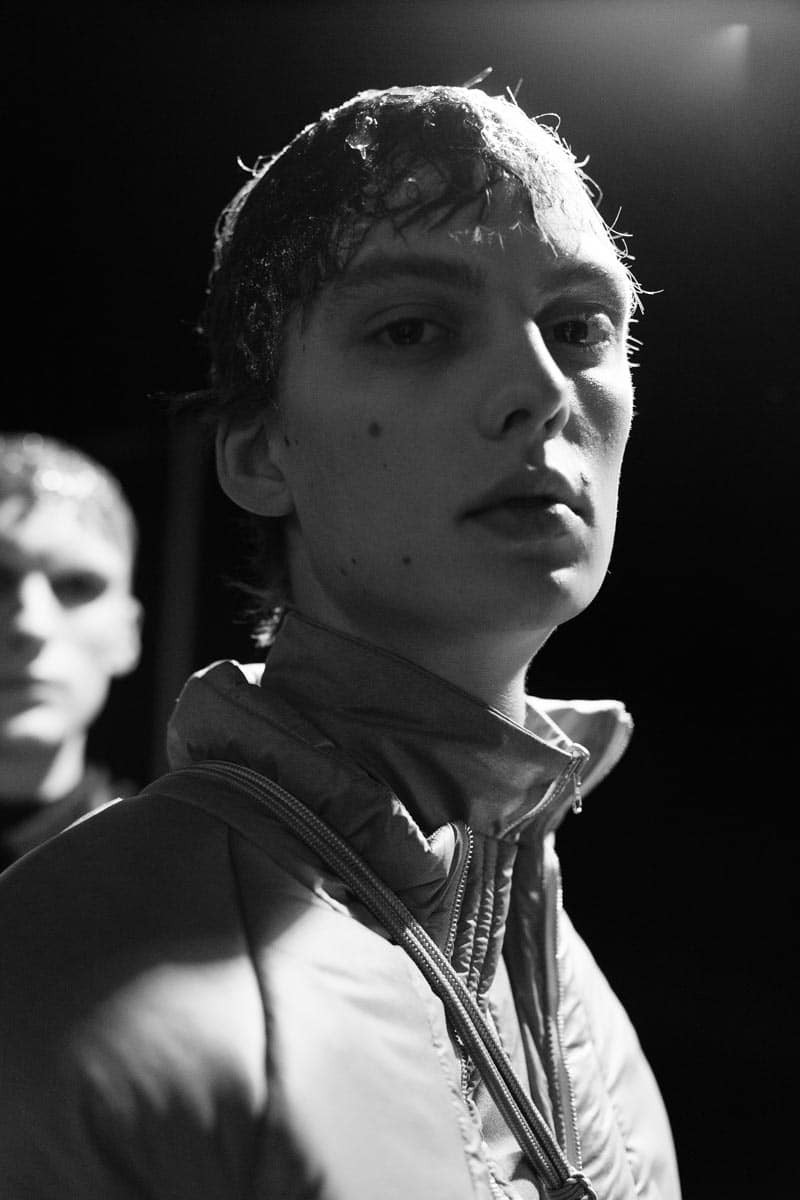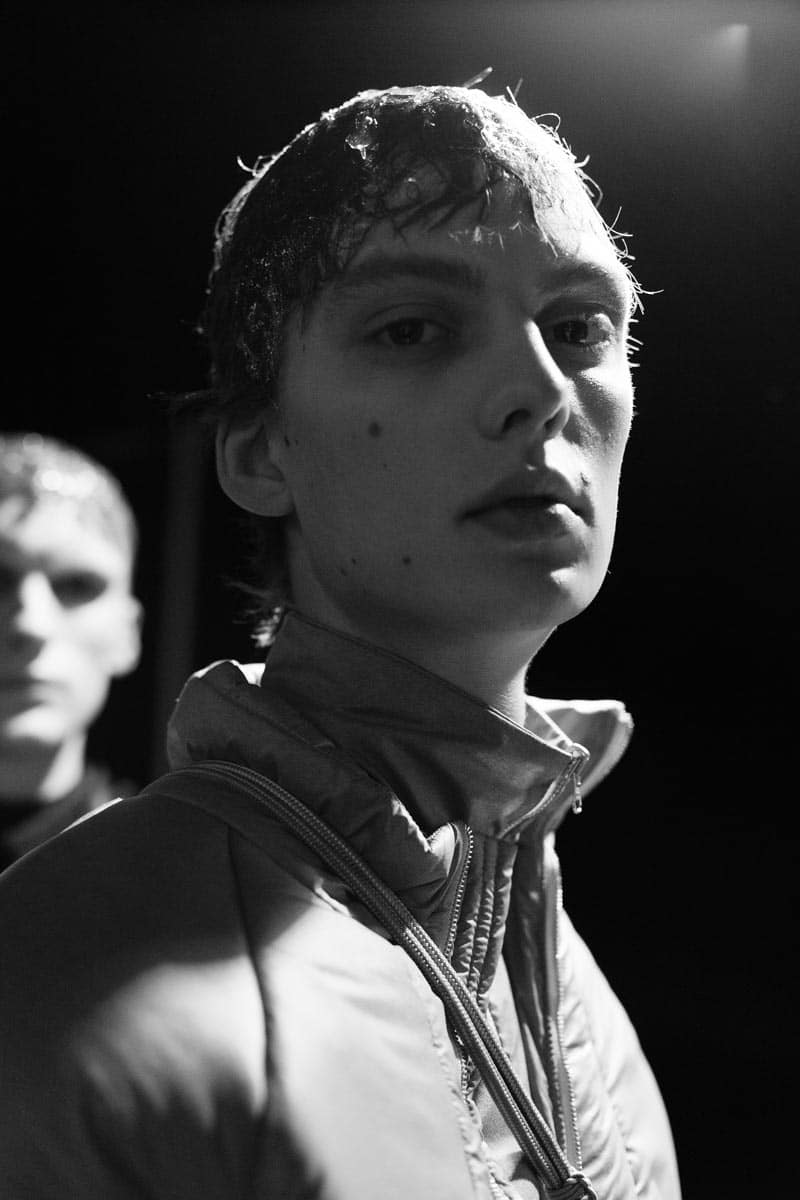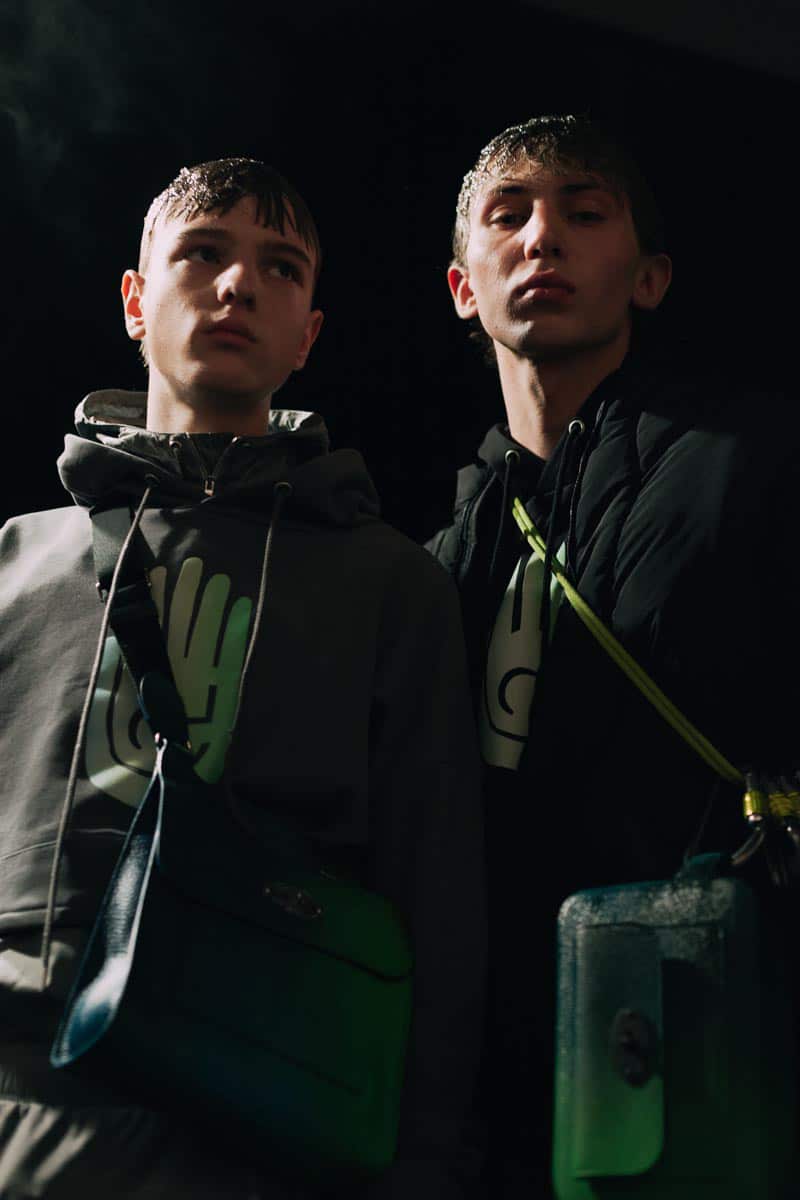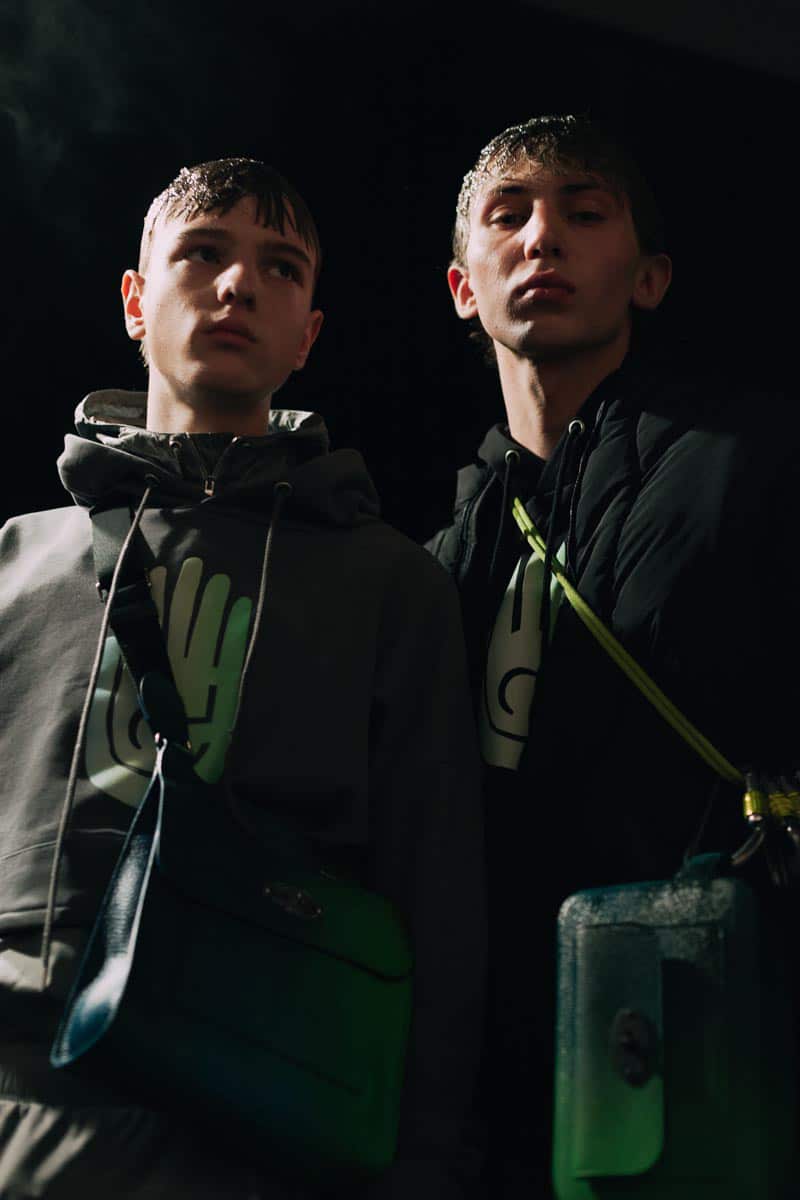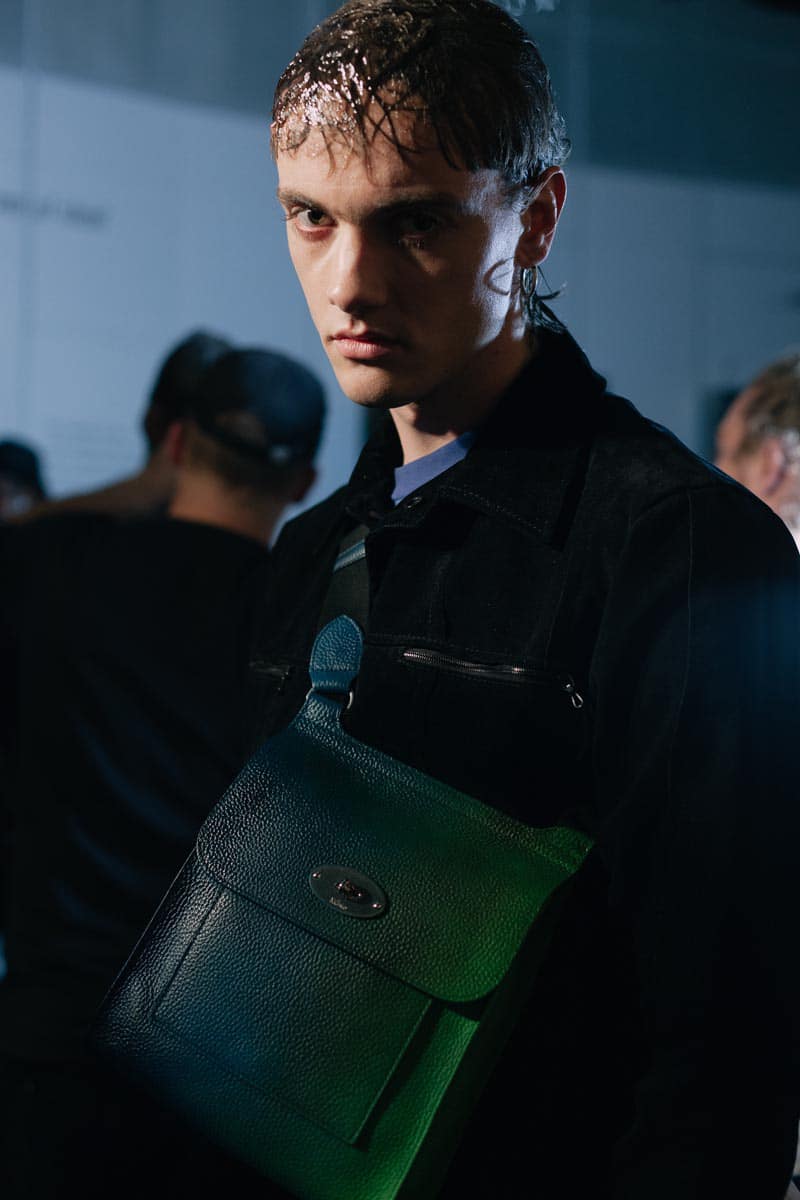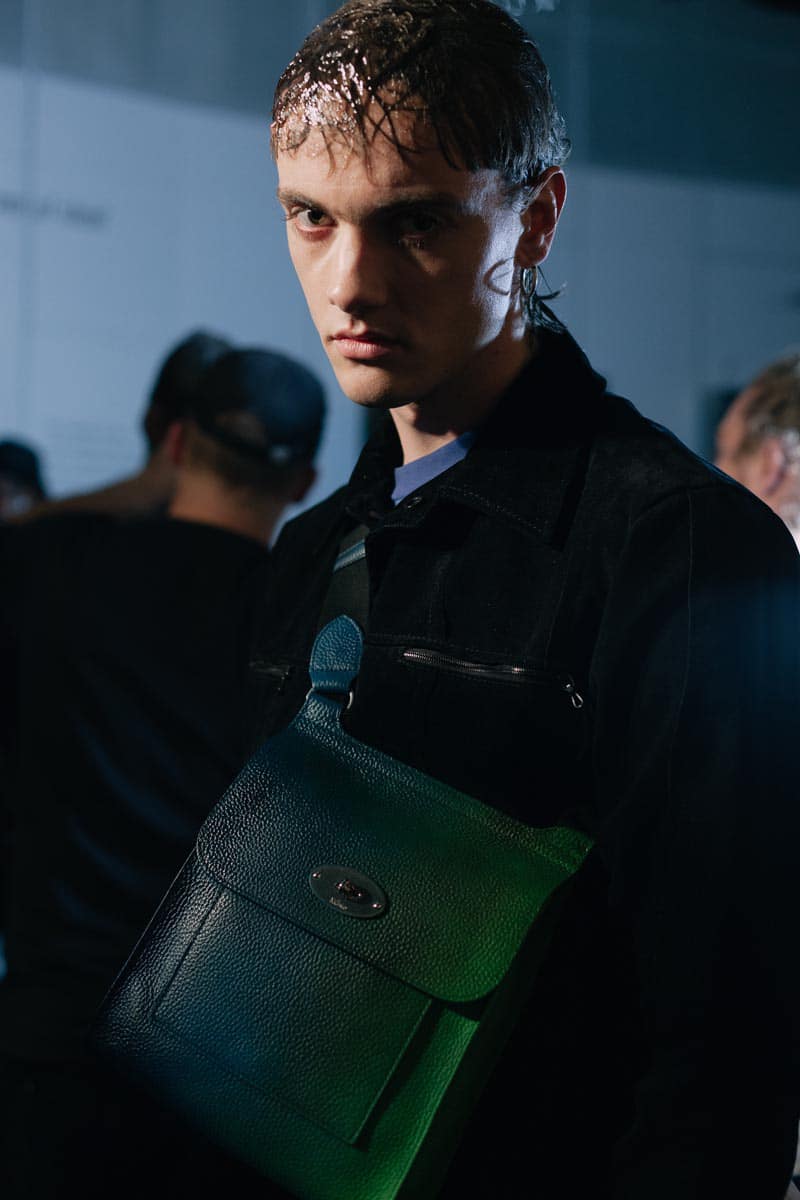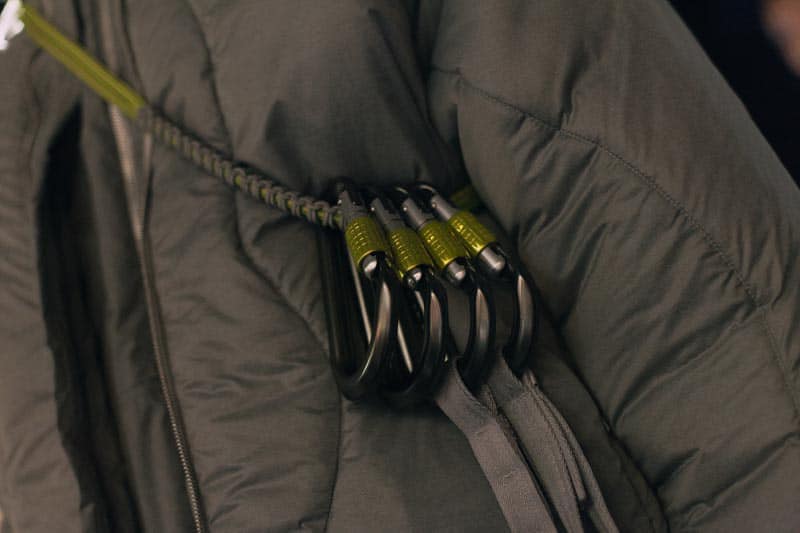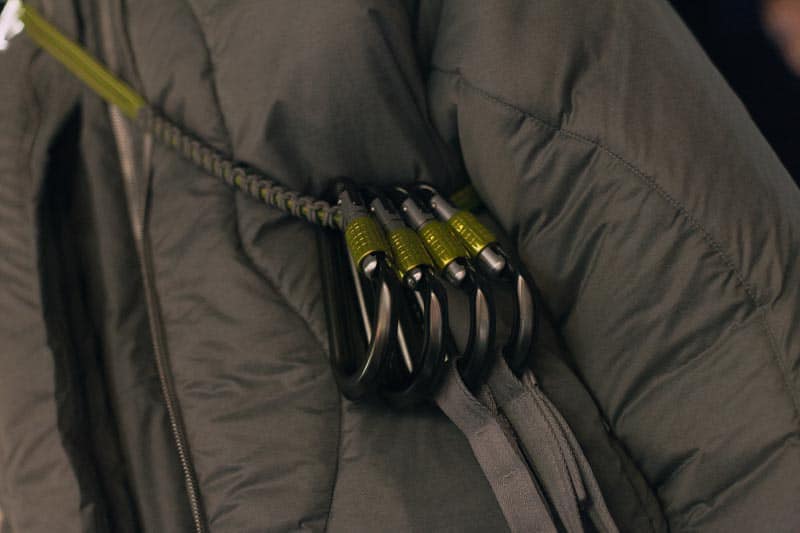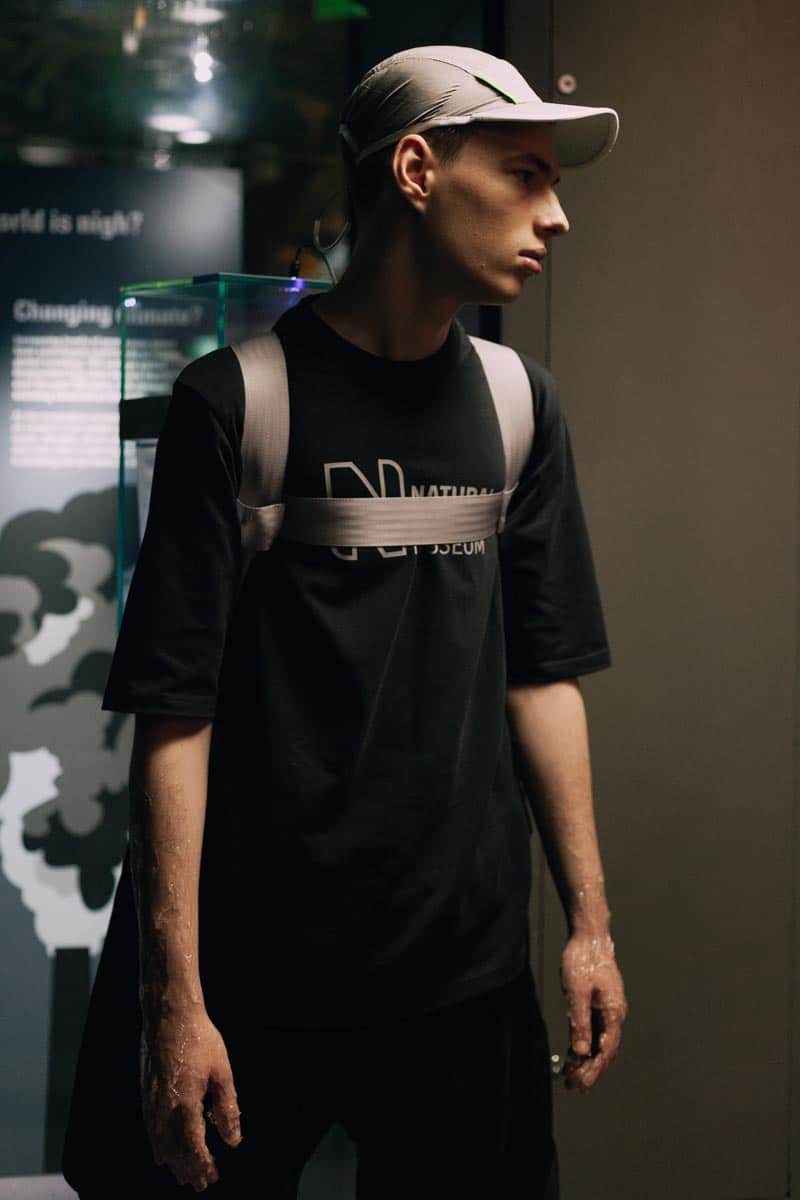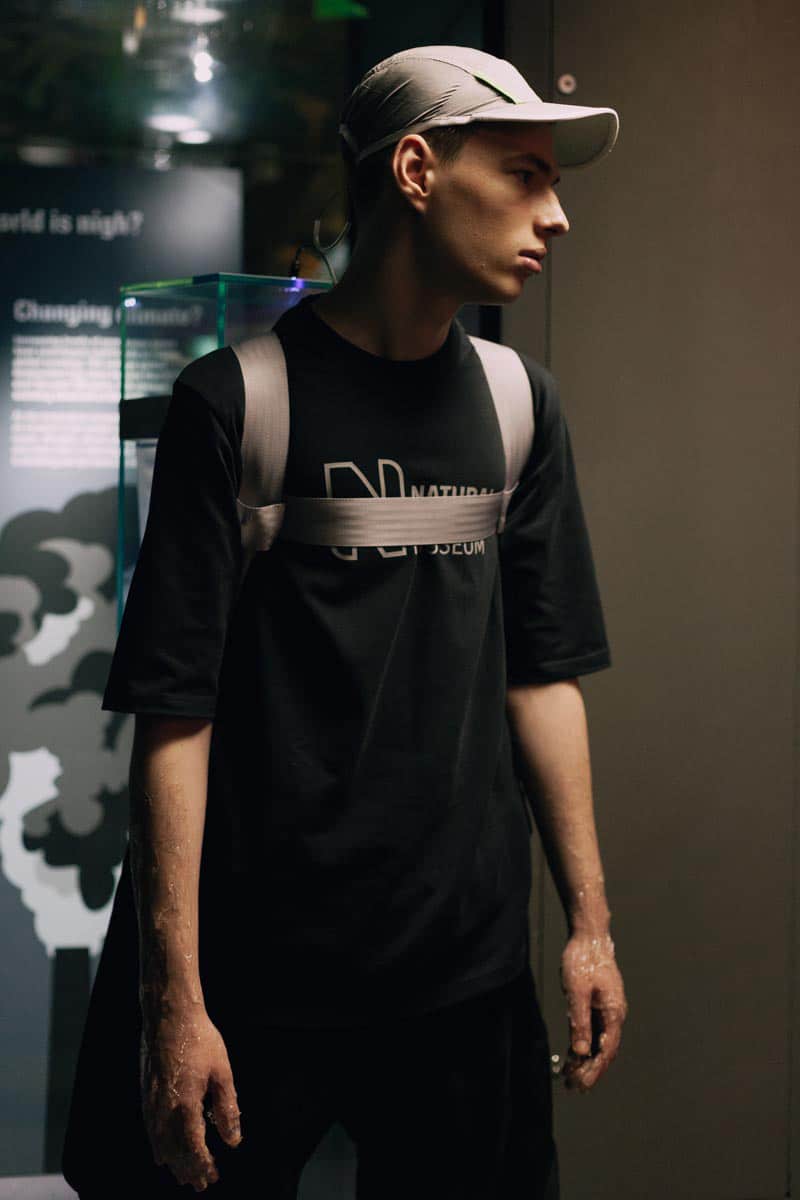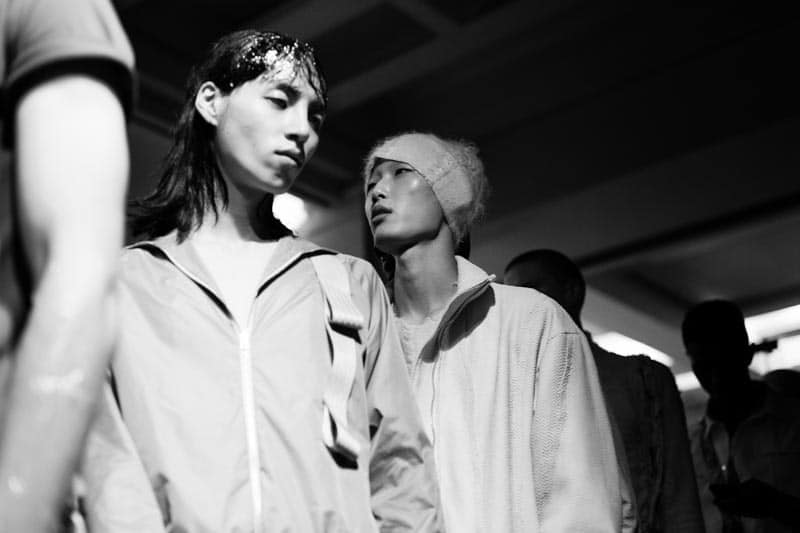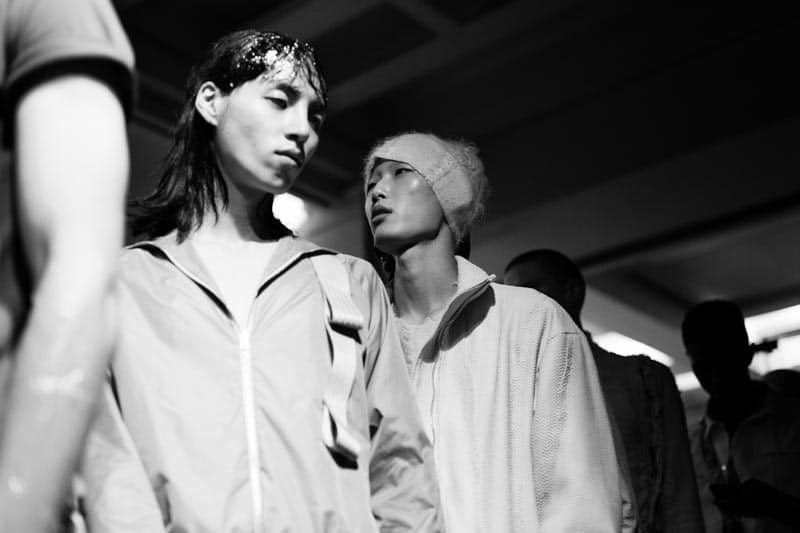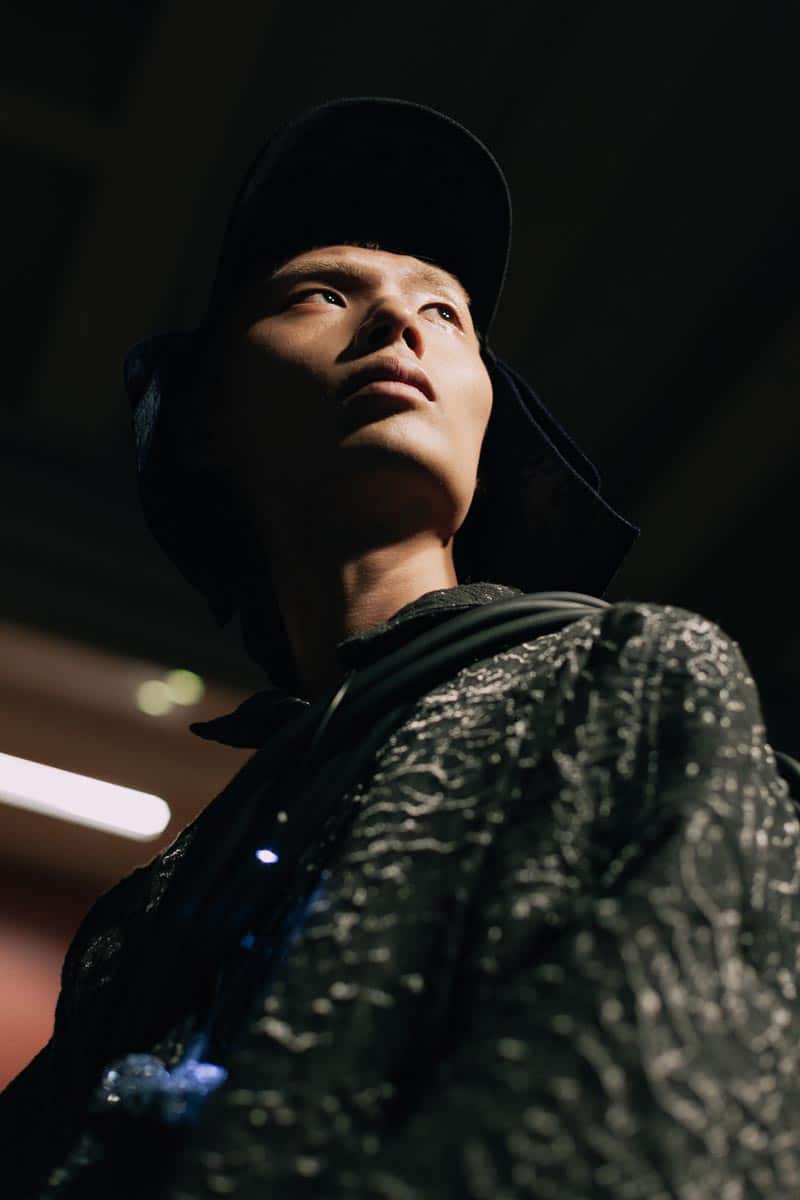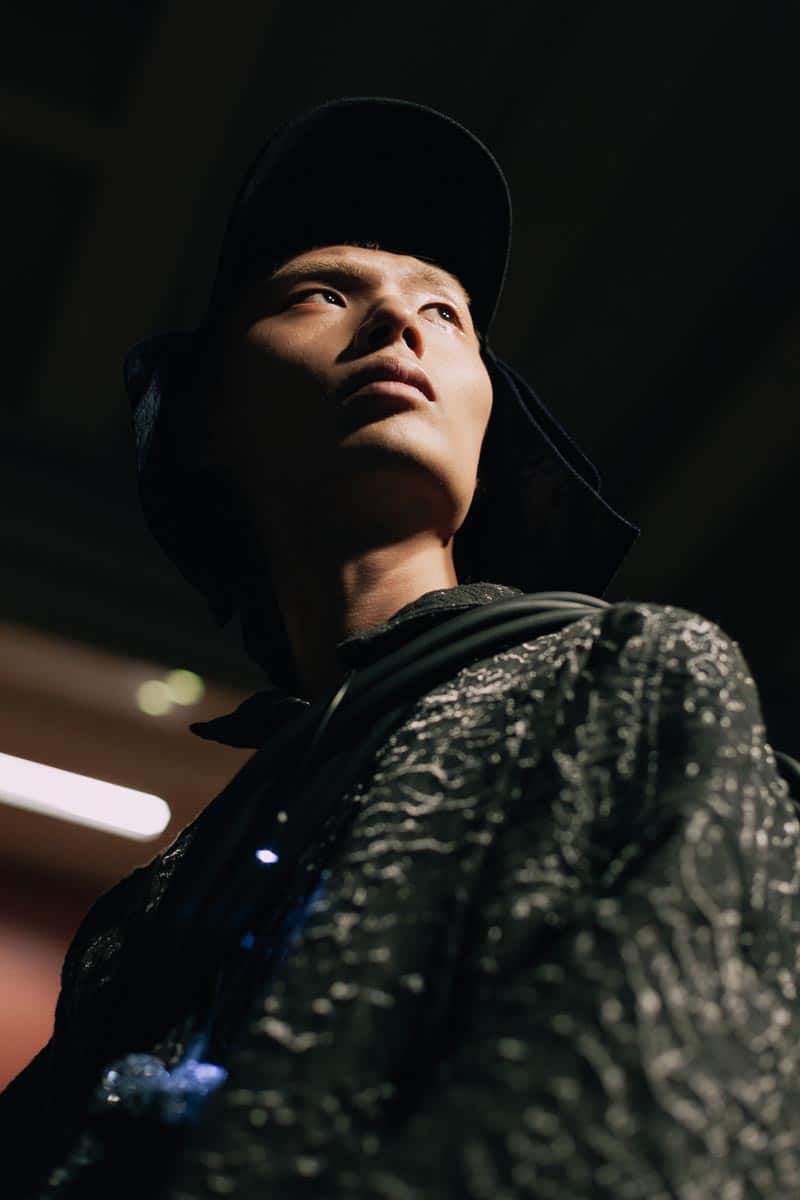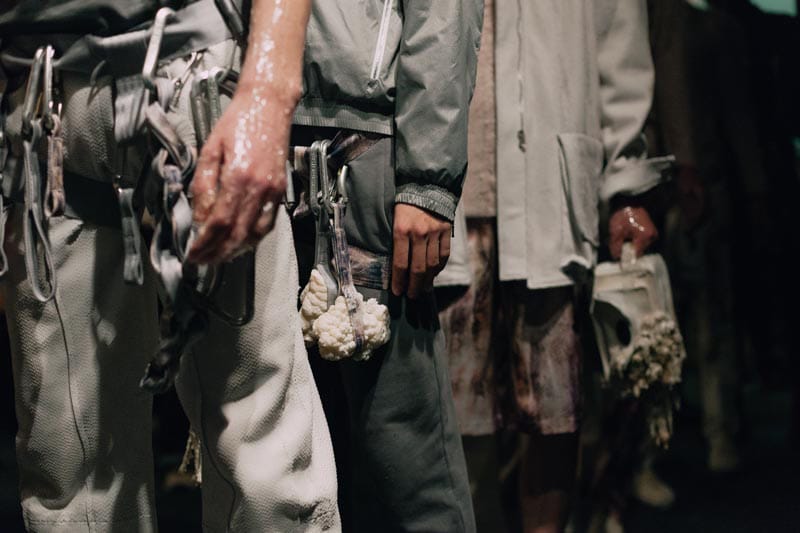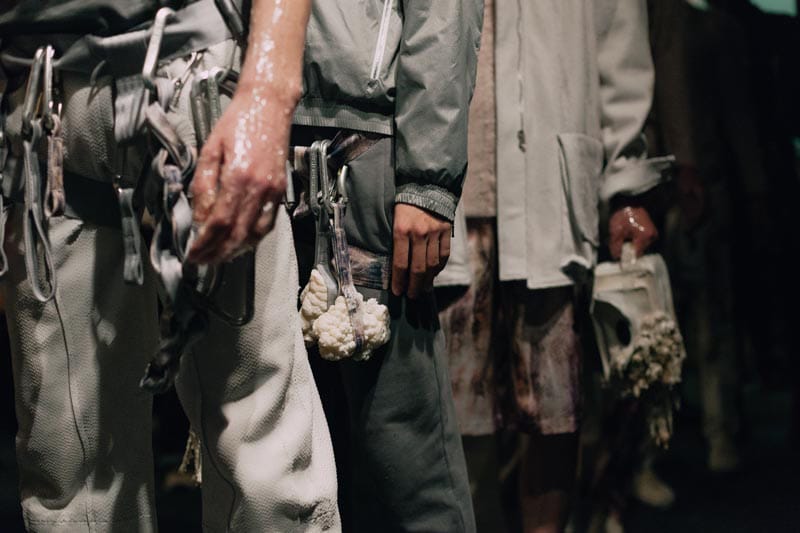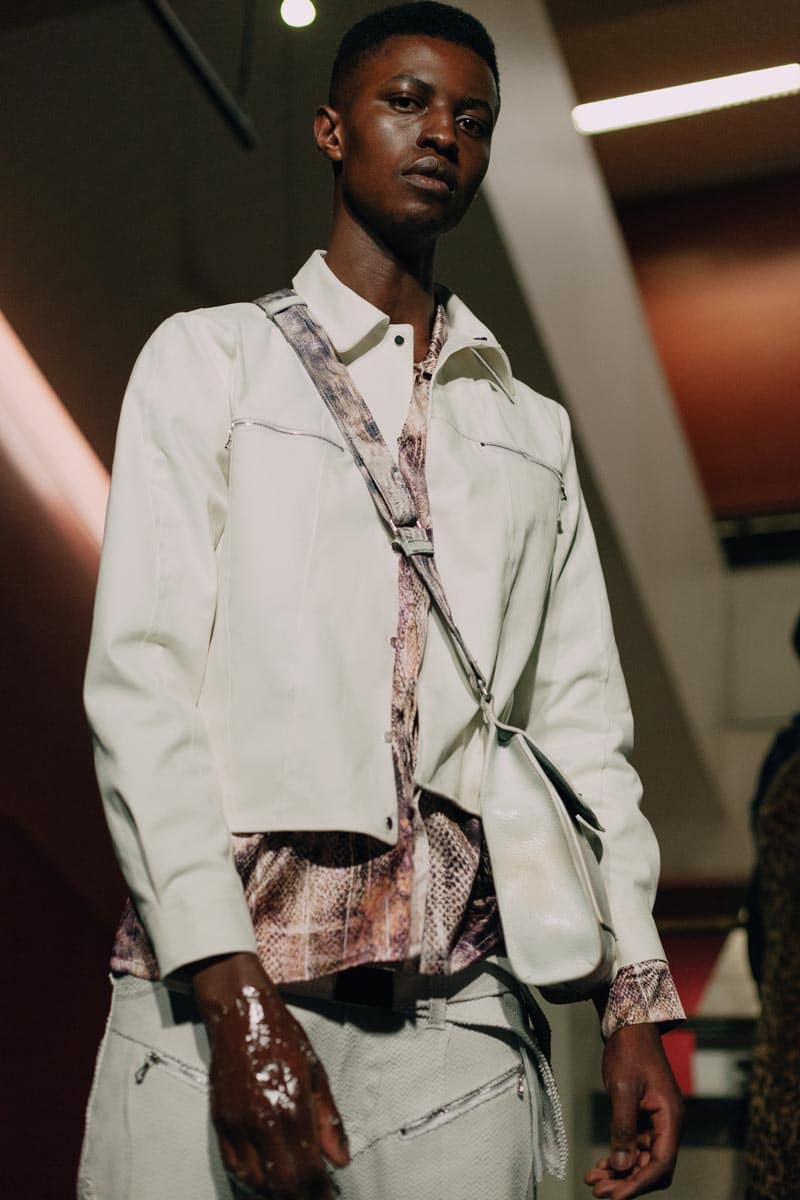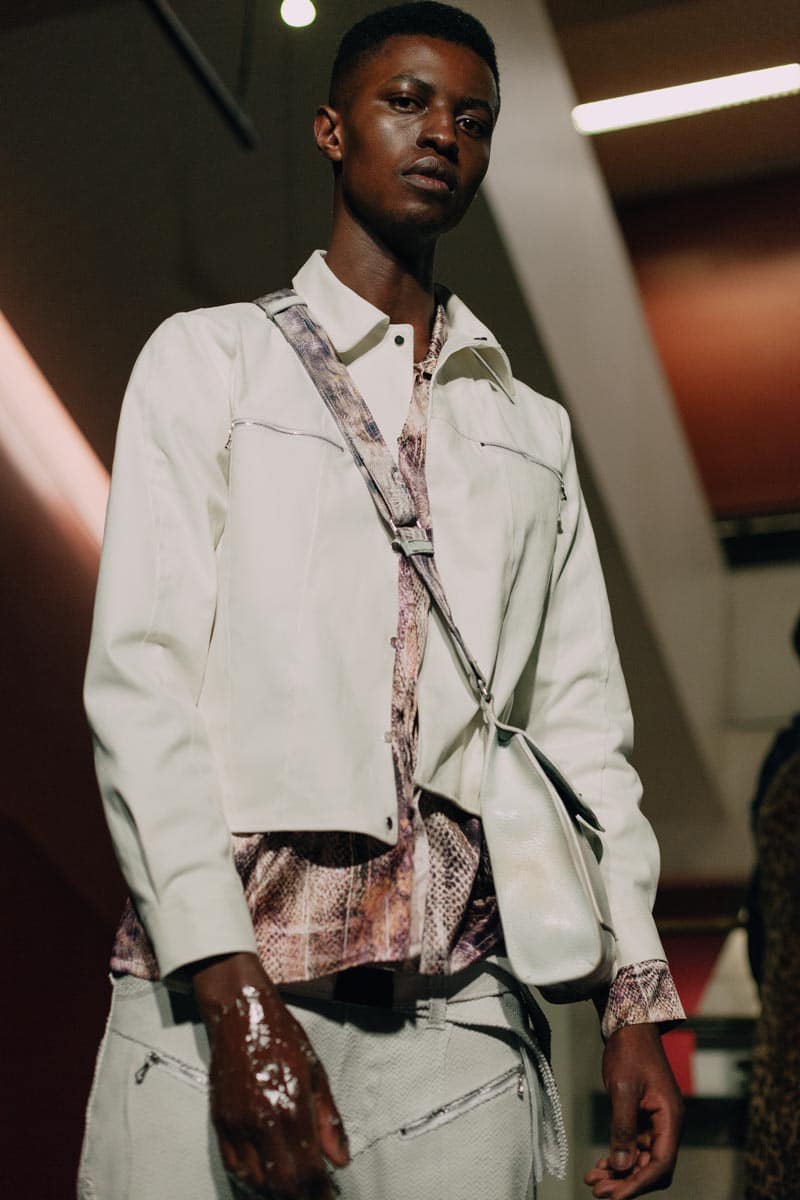 Winding through the dimly lit halls of the Natural History Museum, after hours, COTTWEILER's latest batch of models donned a miner's hoard of upgraded technical equipment, each appearing in one shade of phosphorescent hue after the other.
Inspired by the subterranean lakes of the Krizna Jama cave network in Slovenia, for their FW18 collection, designers Matthew Dainty and Ben Cottrell formed relaxed, organic shapes around a base layer of pulled and distressed Merino wool, metallic jacquard and quilted nylon.
In addition to printed shirts and the somewhat sporadic harness, this season the duo continued to play up their ever-evolving COTTWEILER aesthetic, further building a textural bridge between the natural and the synthetic, the real and the artificial, and offering a cool retreat into their unique underground world of shiny track pants and increasingly luxurious sportswear.
Photos by Eva K. Salvi in exclusive for Fucking Young! Online.