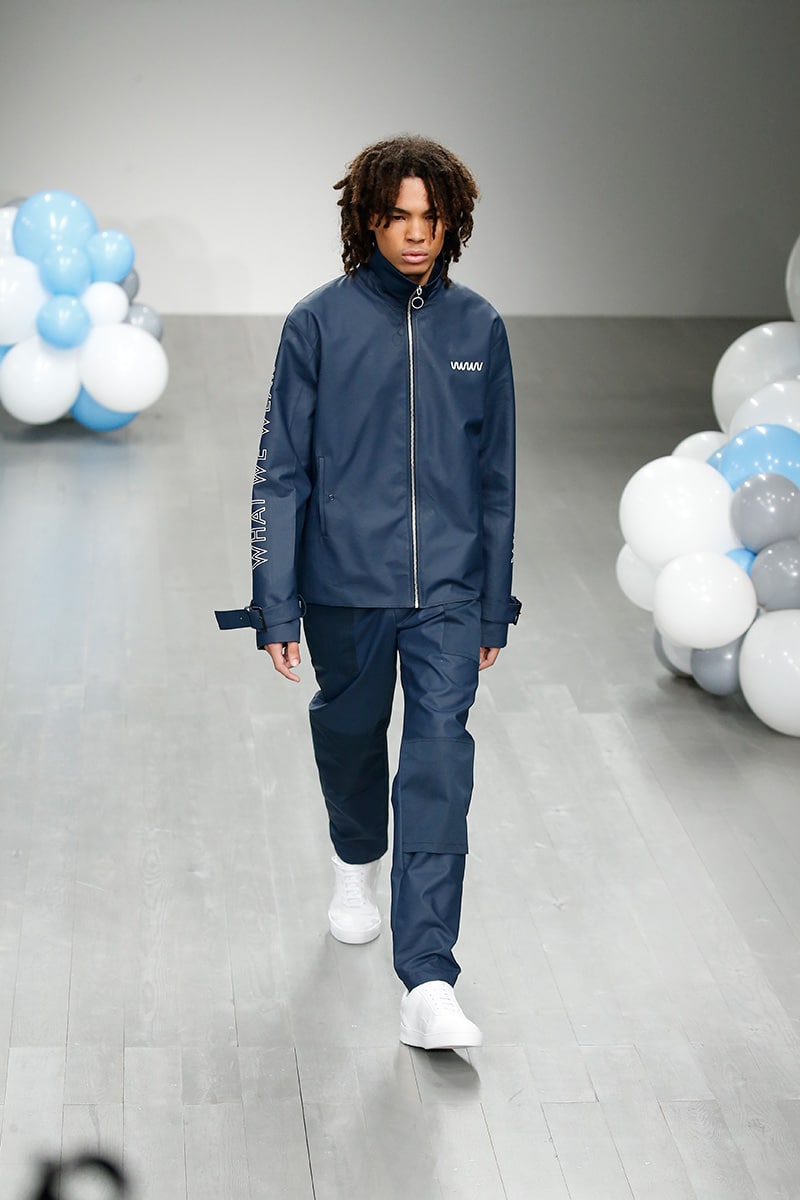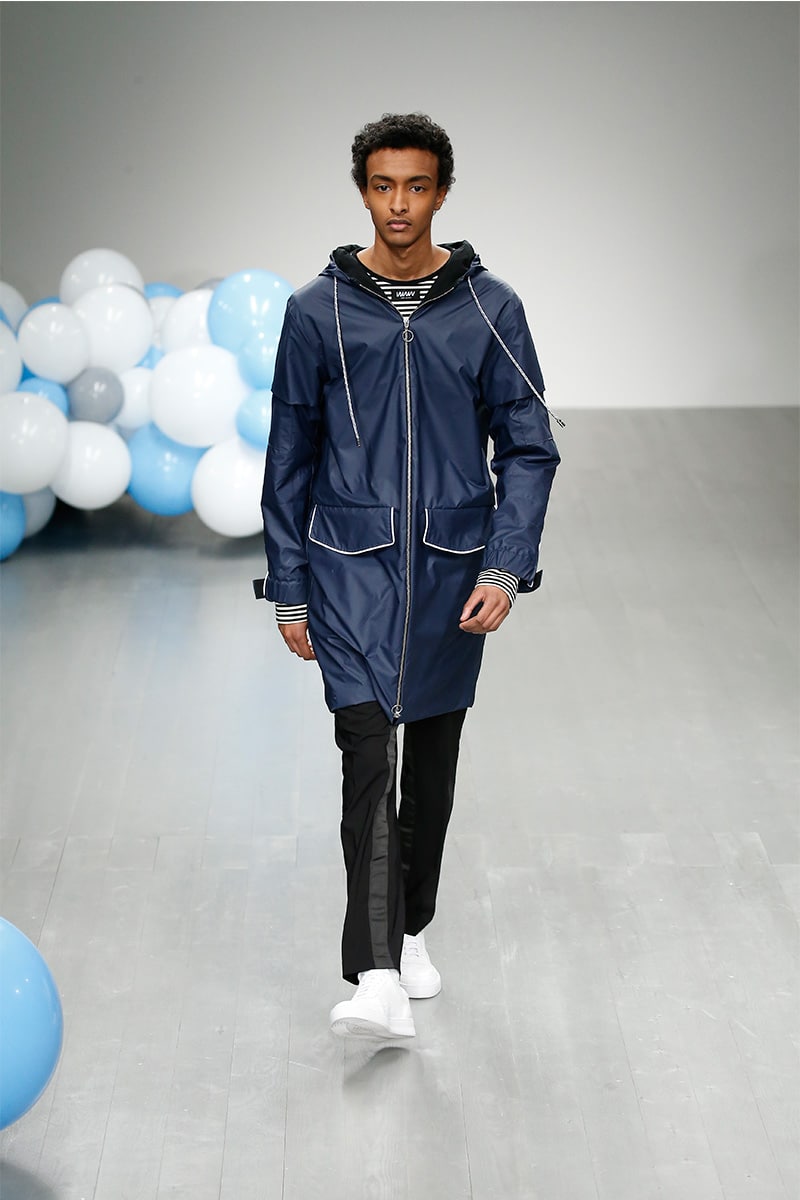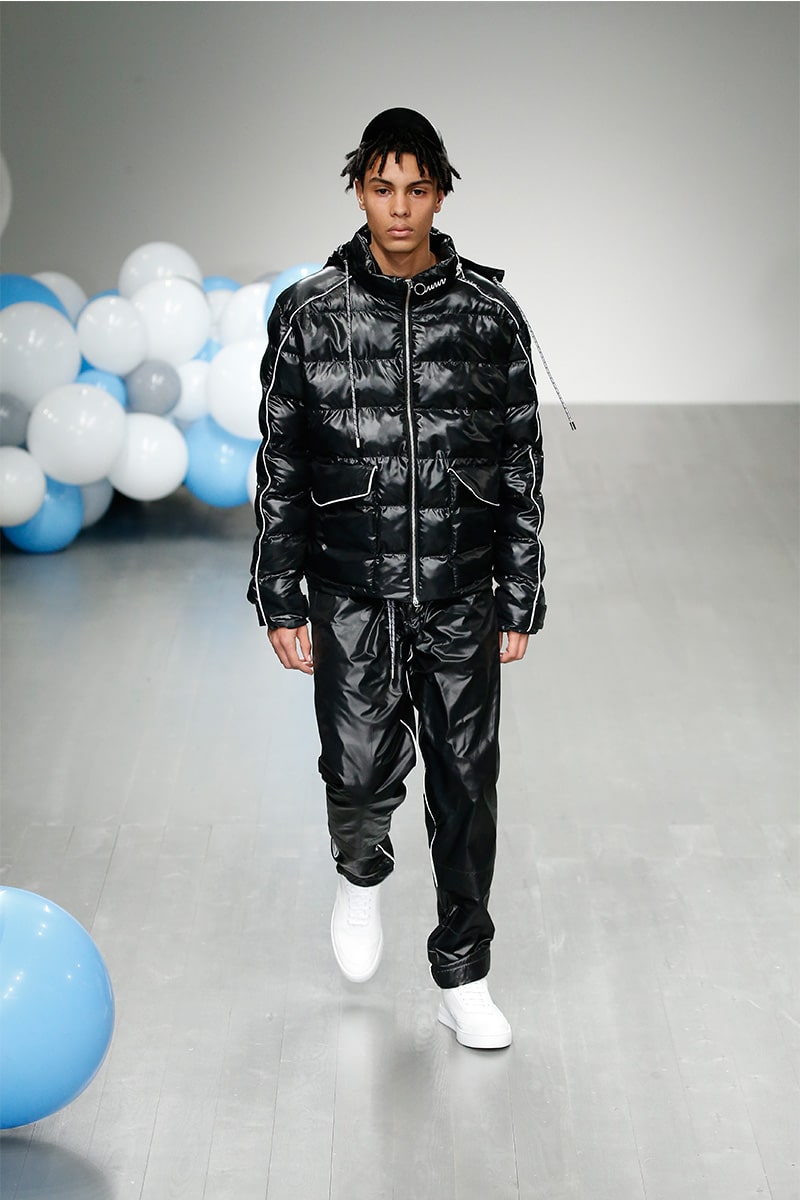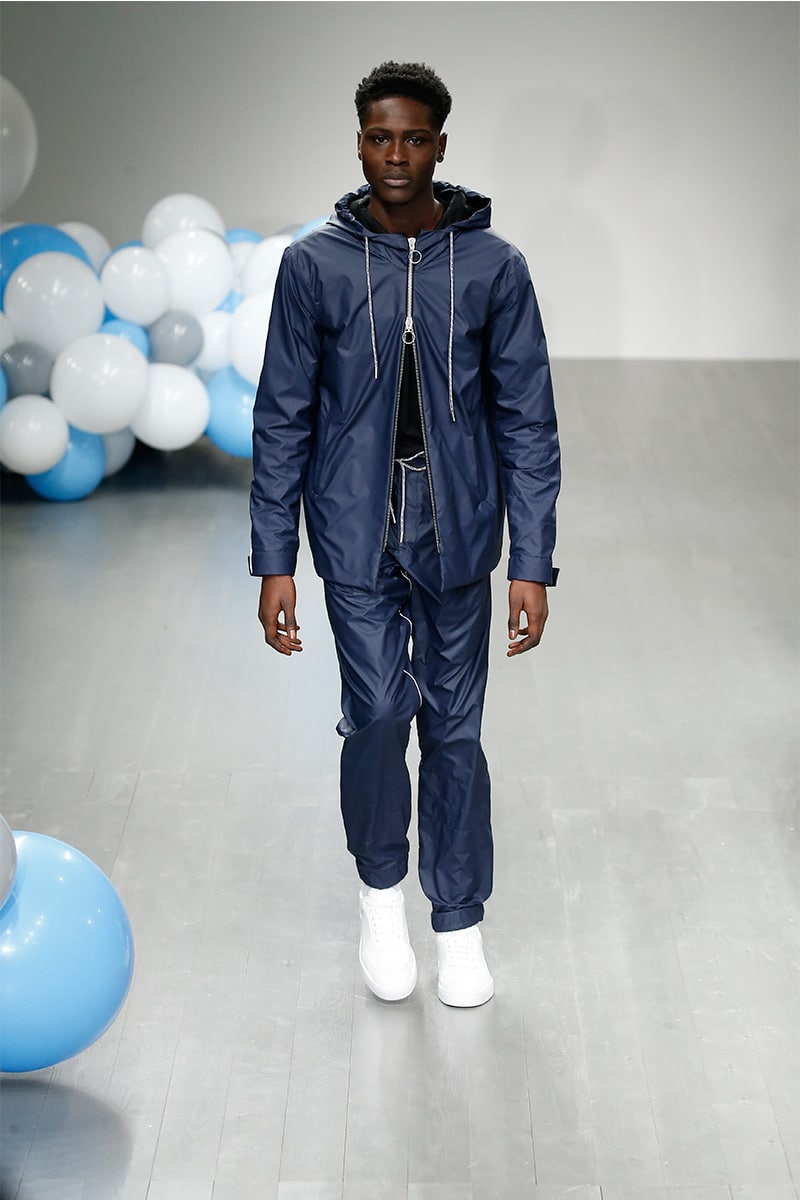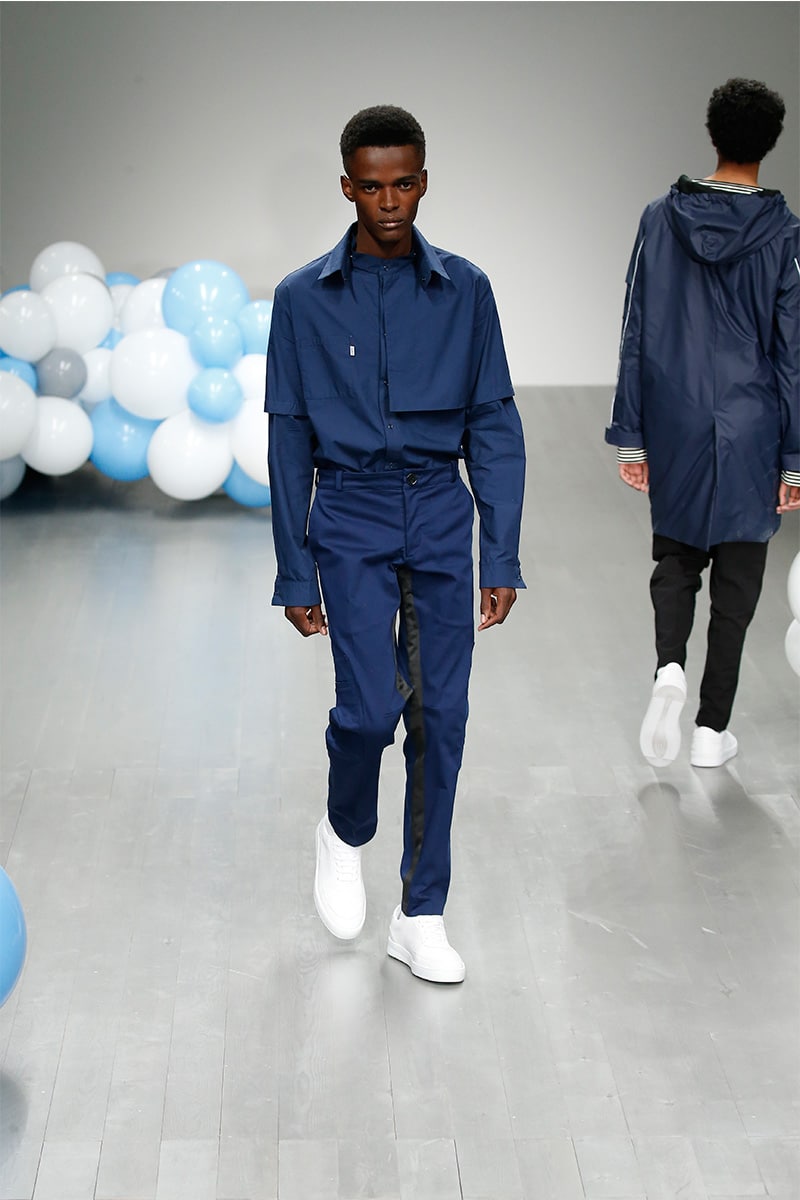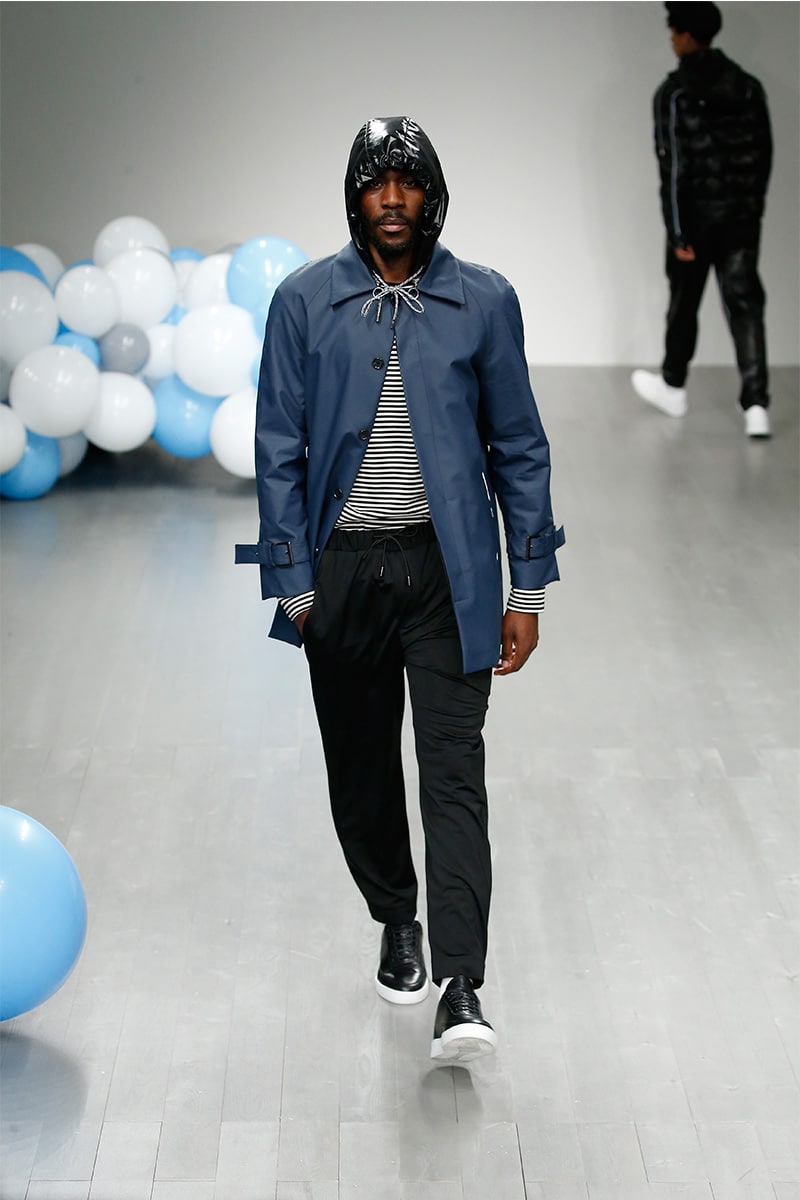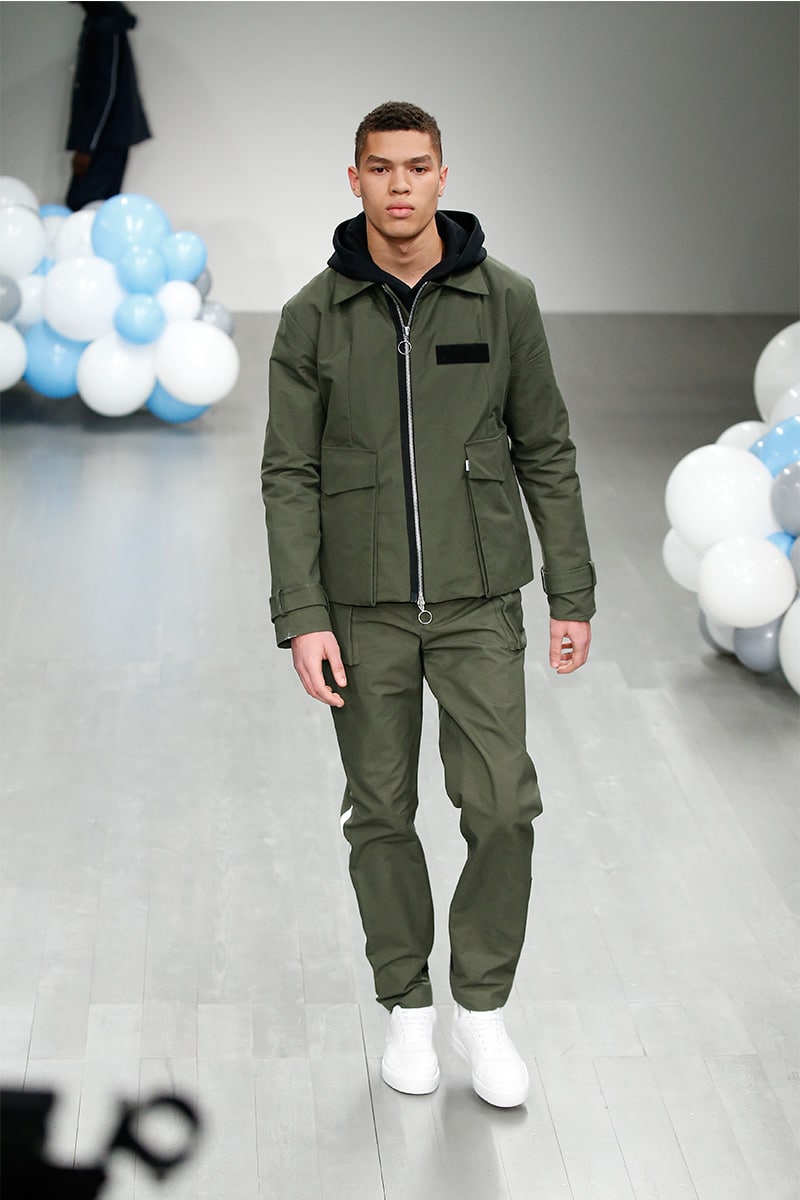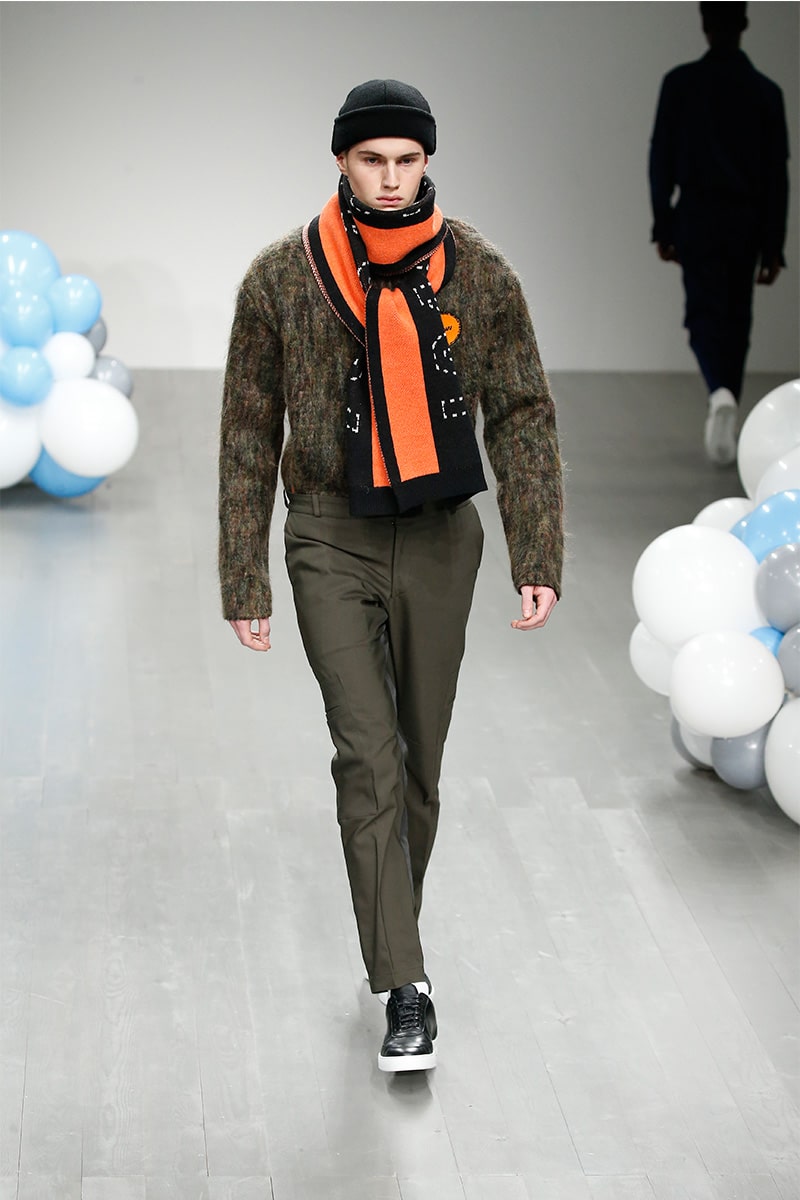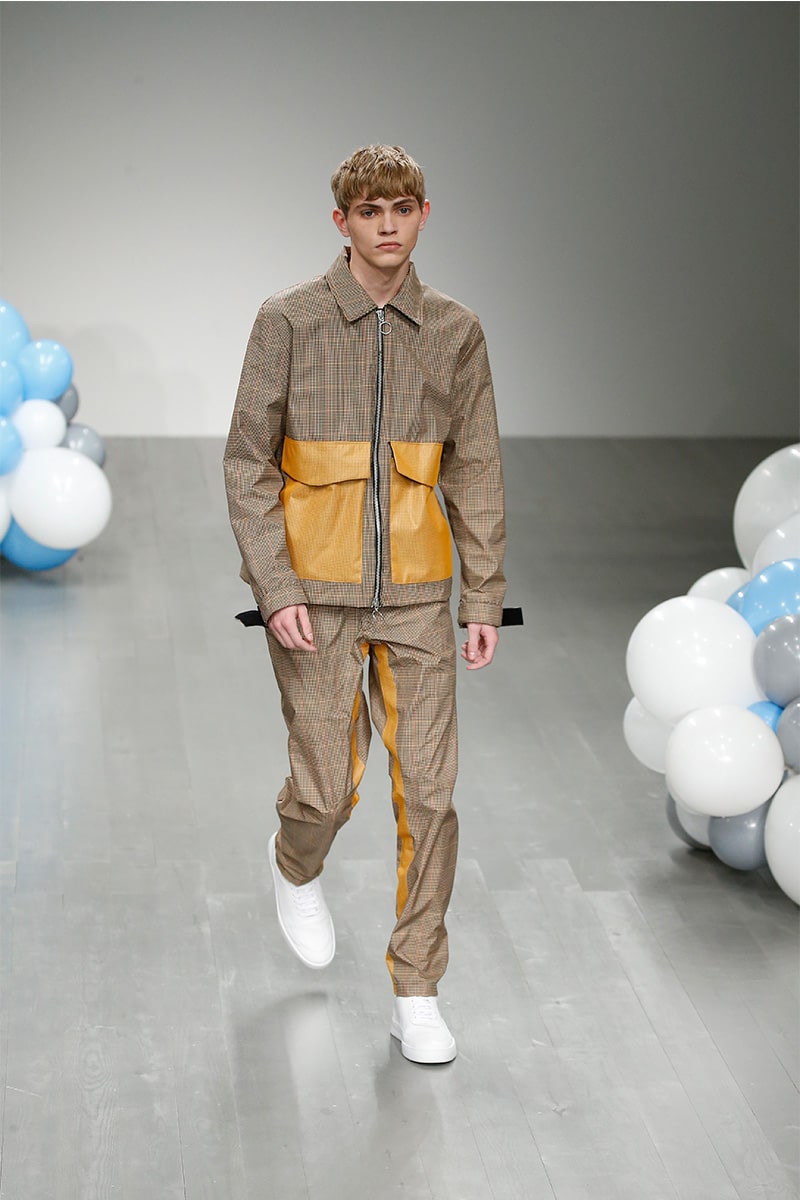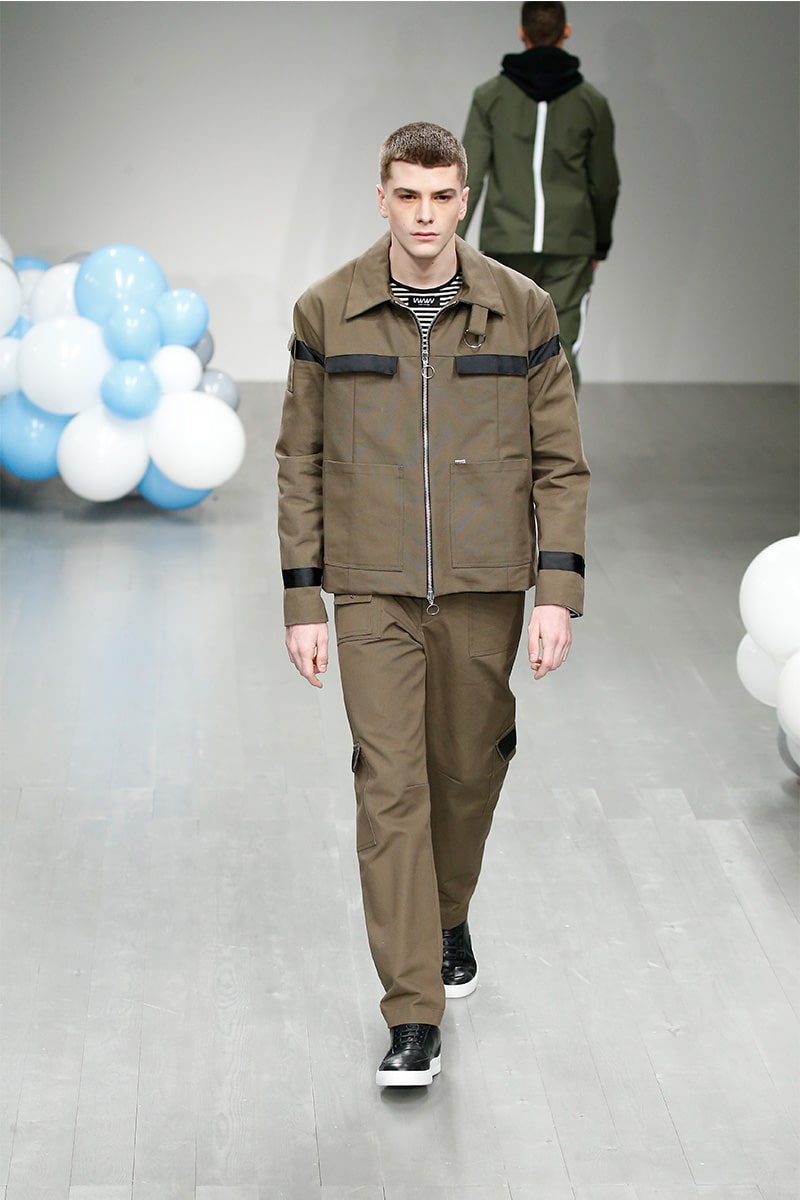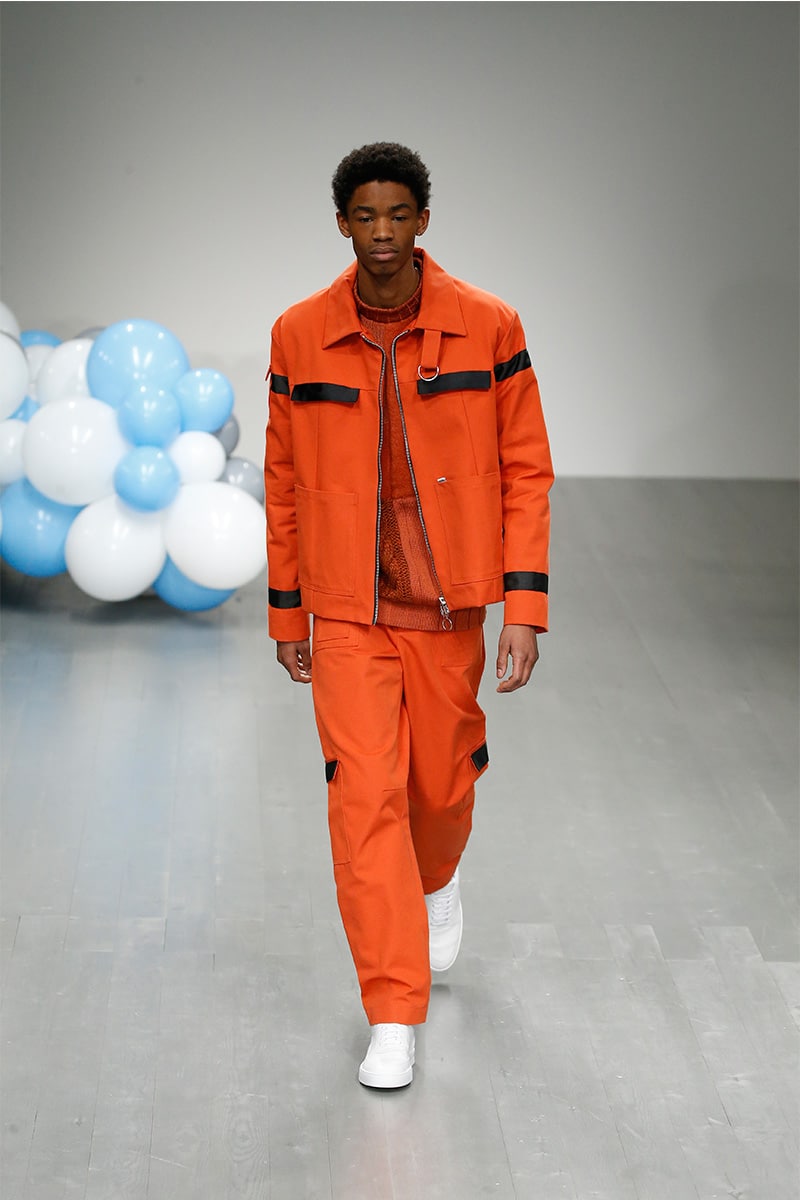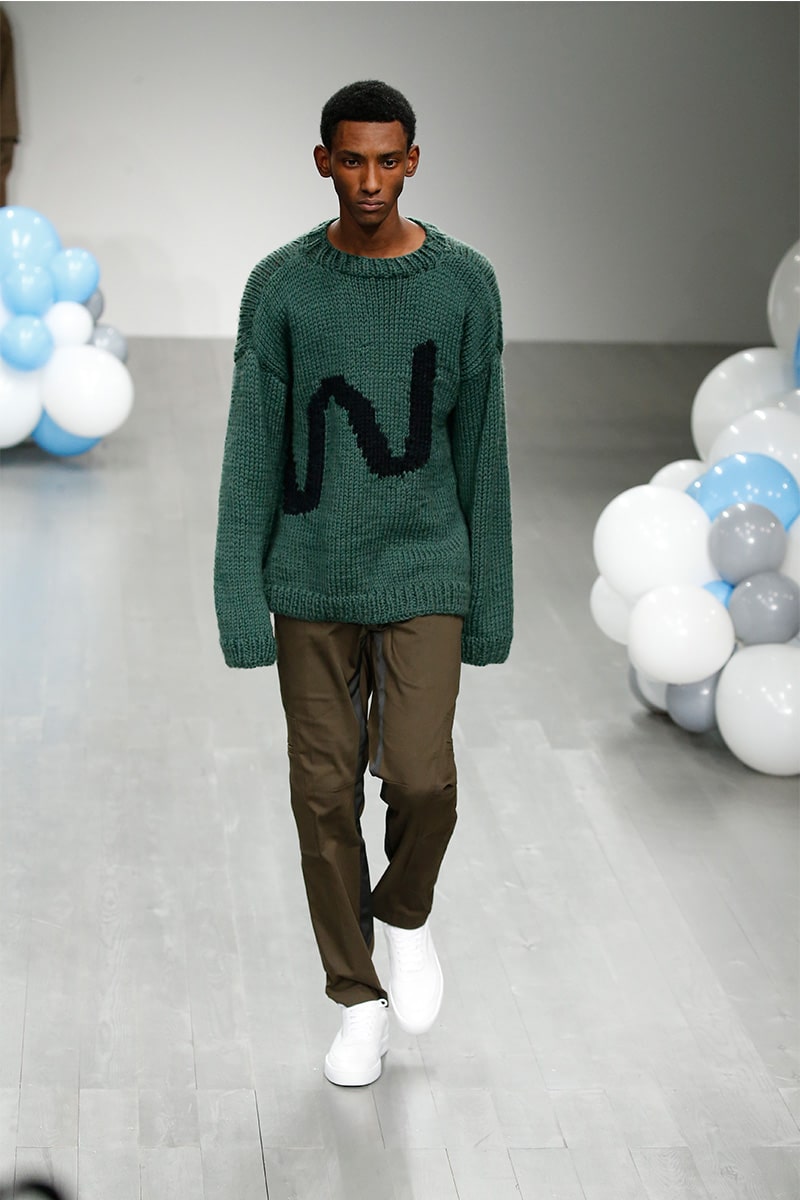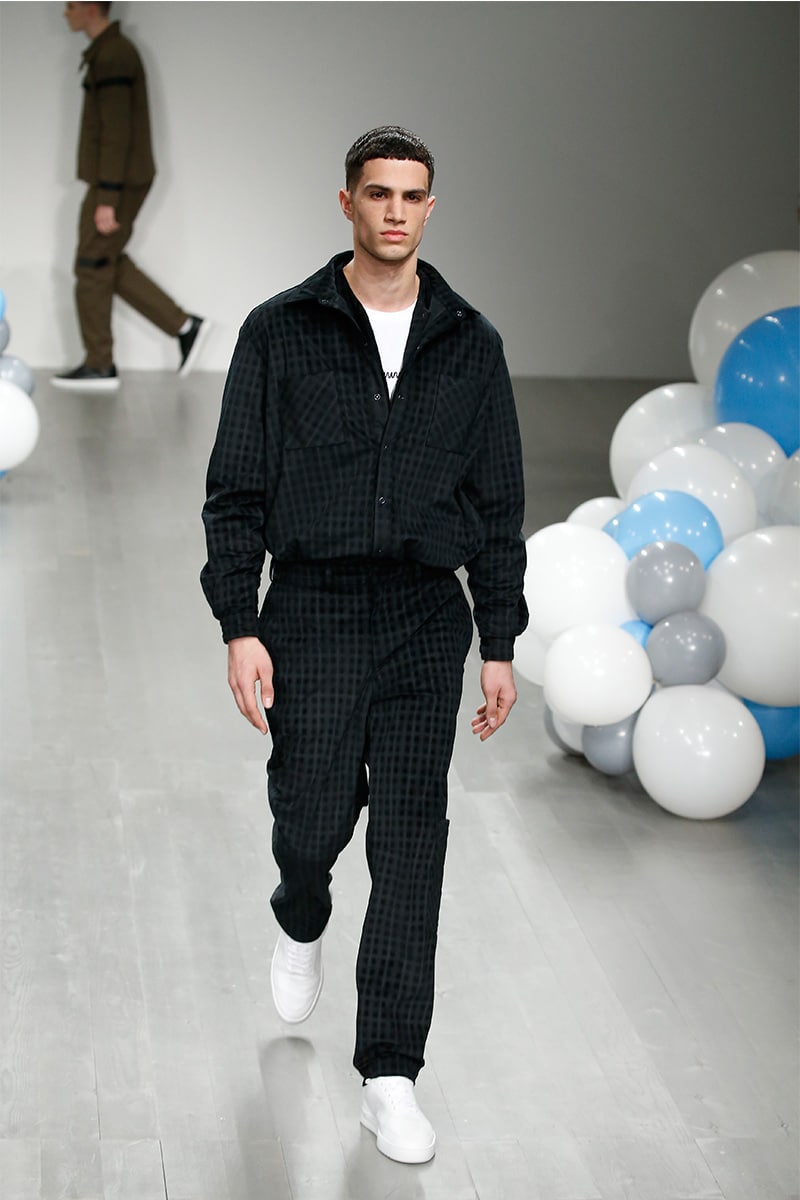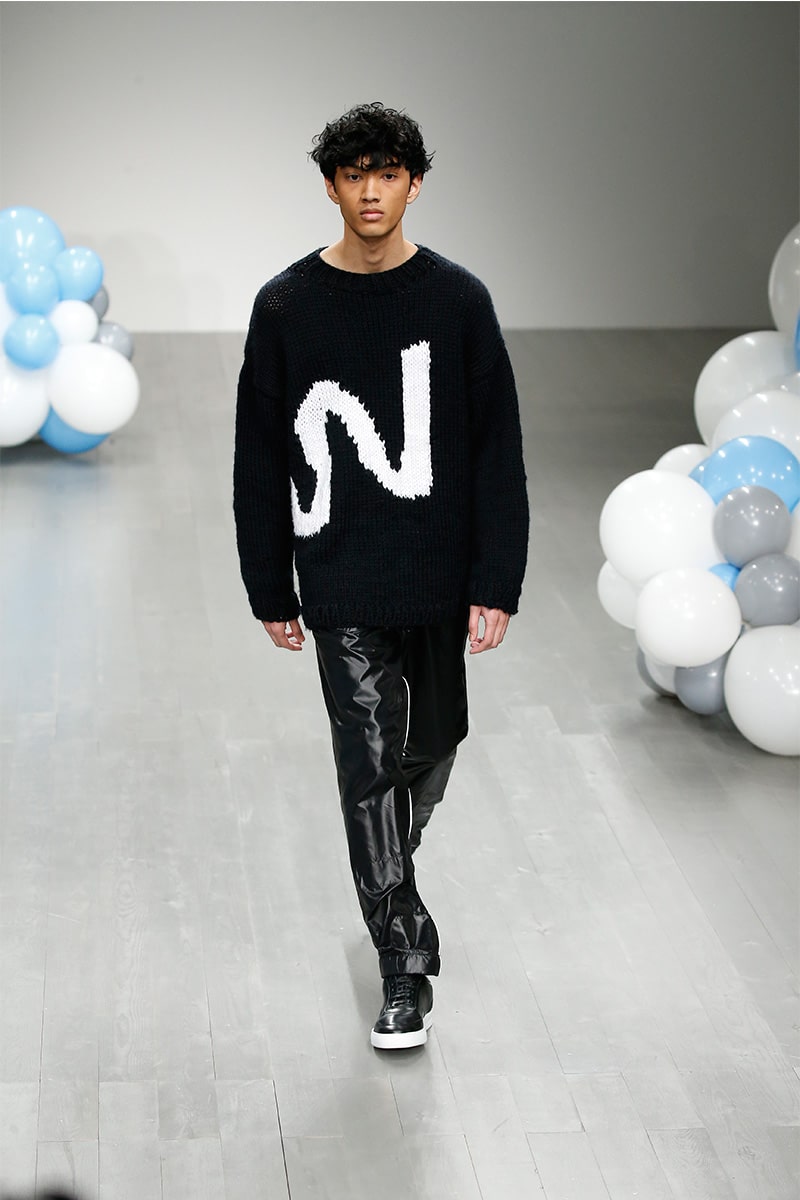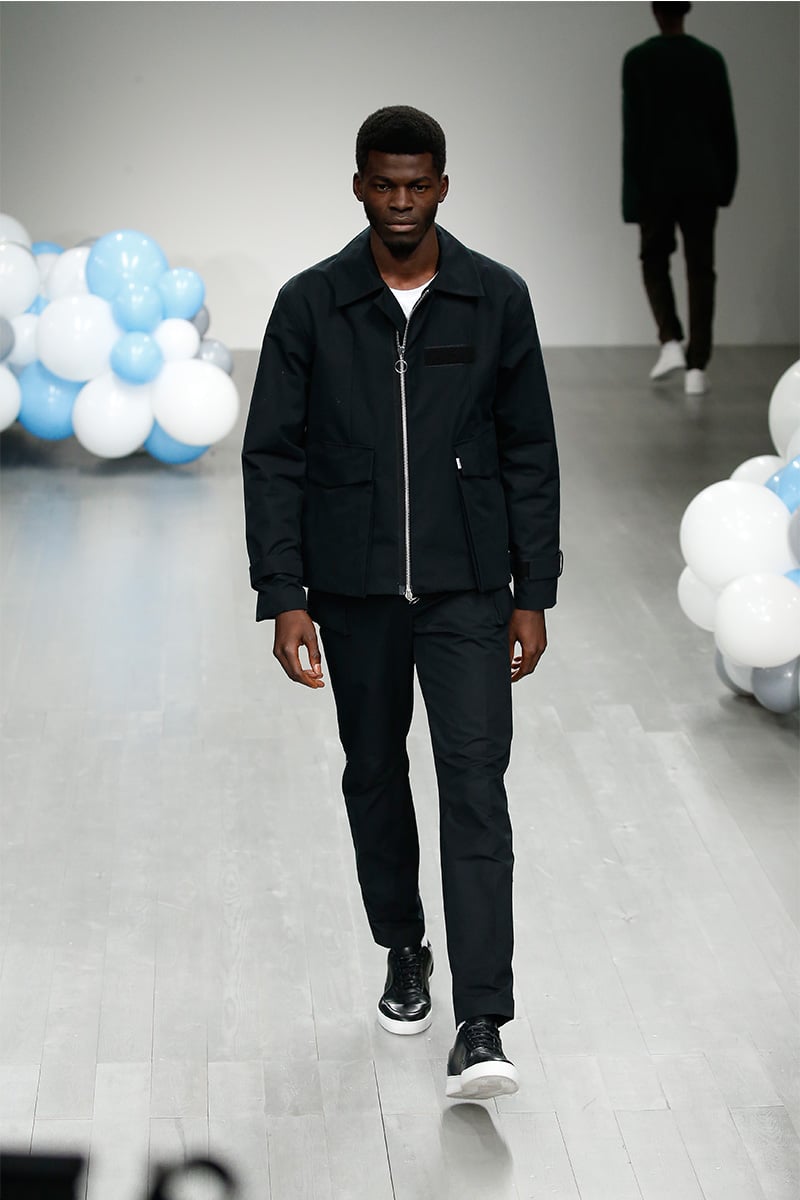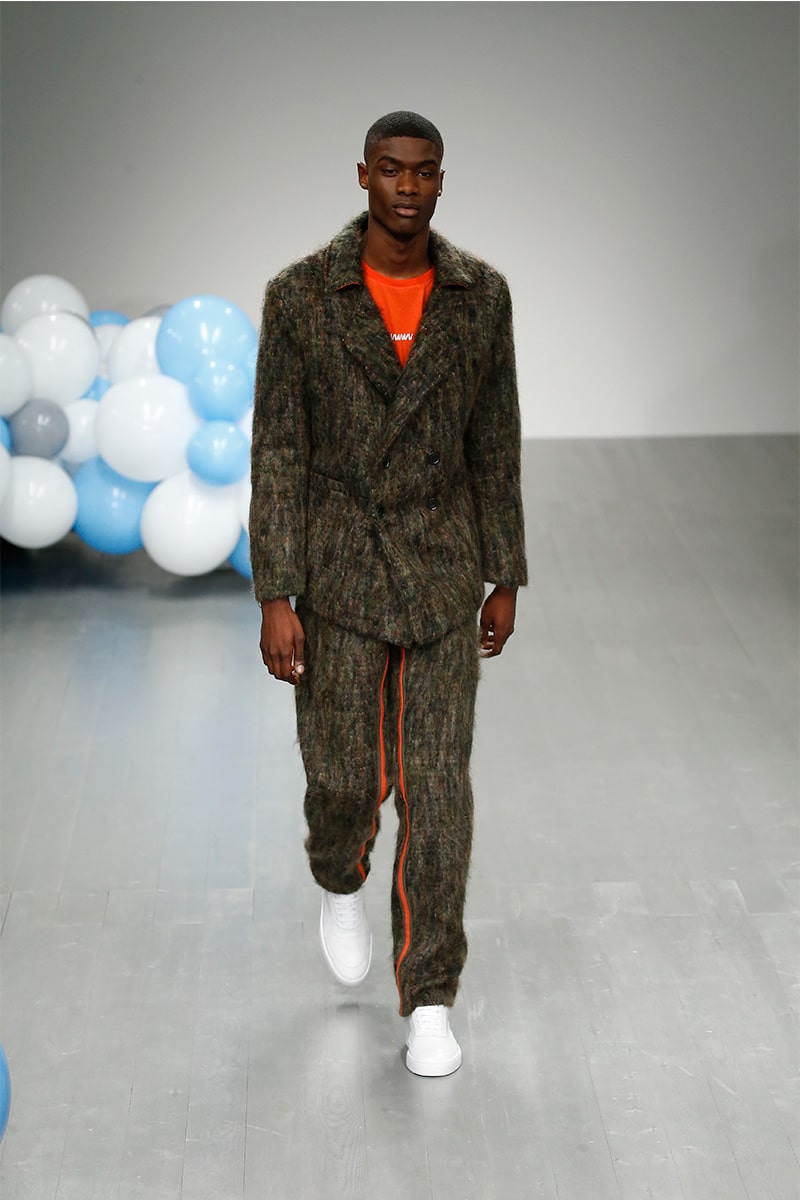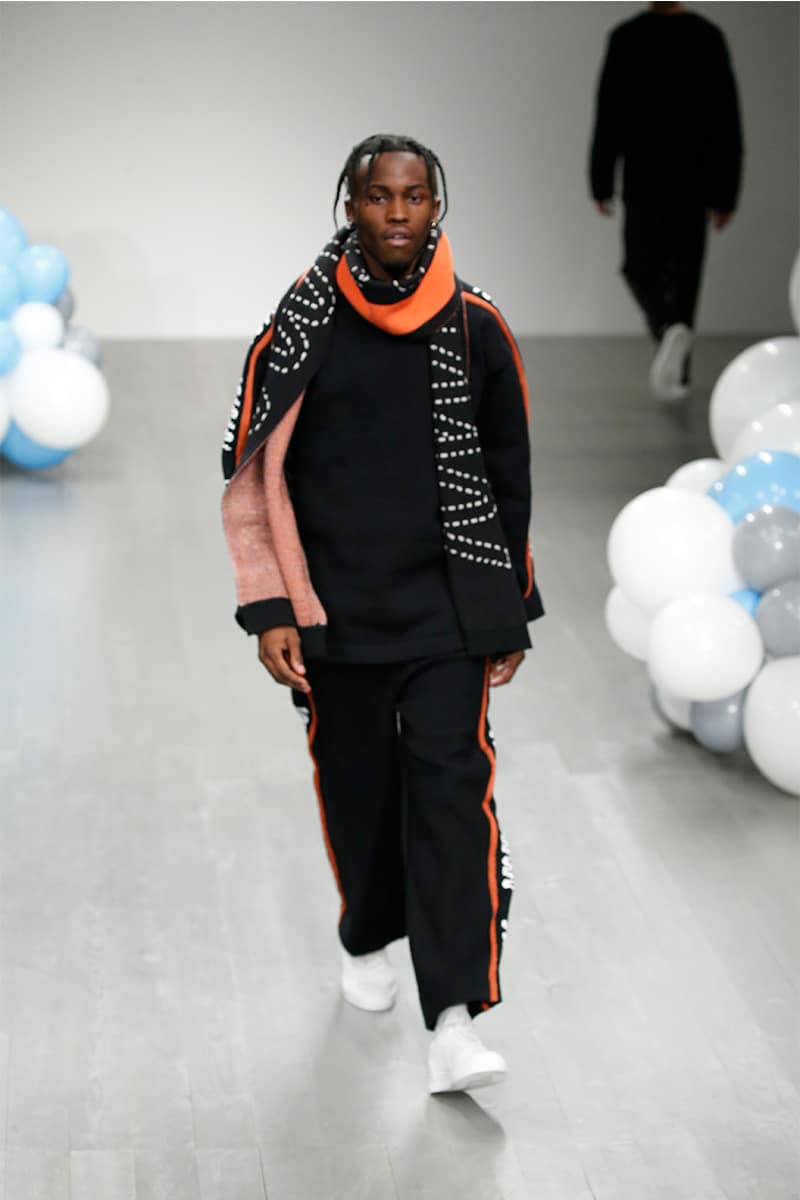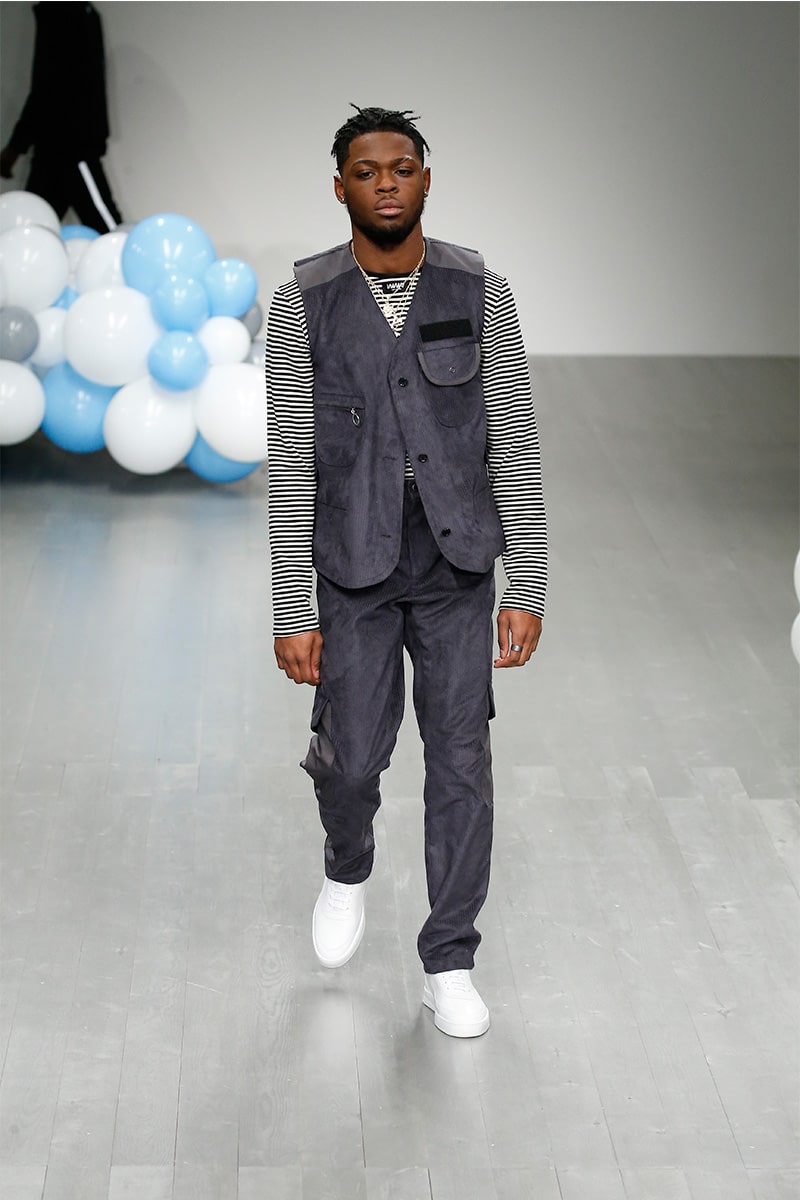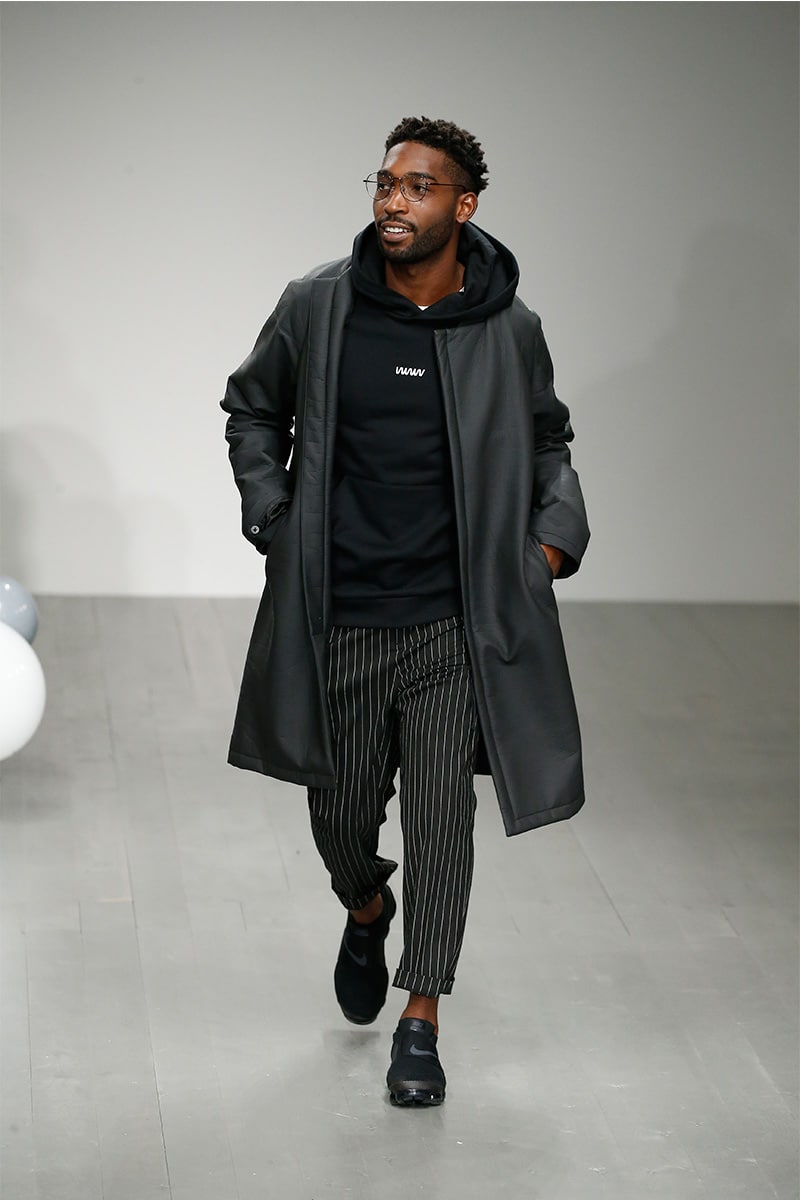 Returning for its third season, What We Wear focuses on "collection visual-data formed by the everyday man, dressed for the intention of the duties they hold to society".
The collection opened with a compilation of at-home videos of youth discussing their future career goals, setting the scene for Tinie Tempah's newest drop.
The collection looks very uniform-esque, with a side-stripe appearing on all trouser inside-seams and down the back of jackets. Hardware is also essential, featuring on jacket cuffs as zips.
The khaki, black, grey, navy and prison-like neon orange palette contrasts against the technical fabrics which include cargo, nylon and coated cotton, resulting in a collection that references the working world.
The buzz around this collection was clear, seen through anticipating faces, and LFWM was not disappointed.