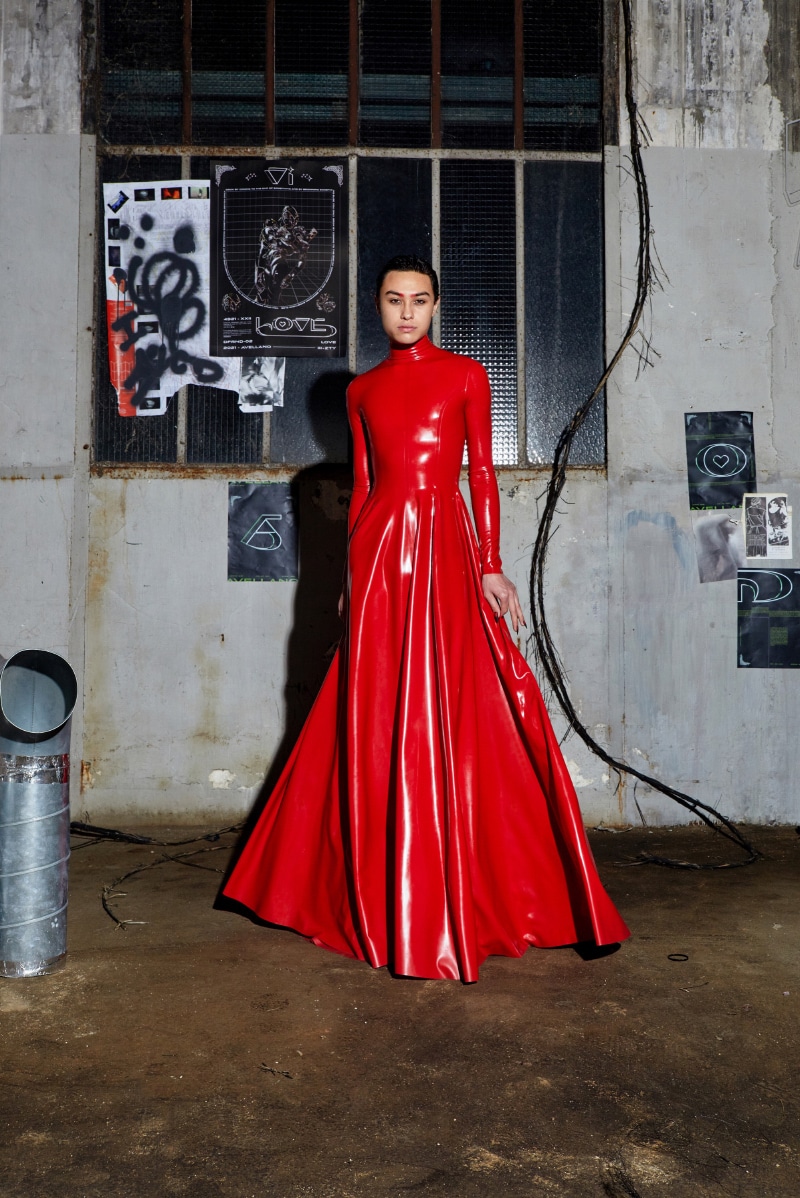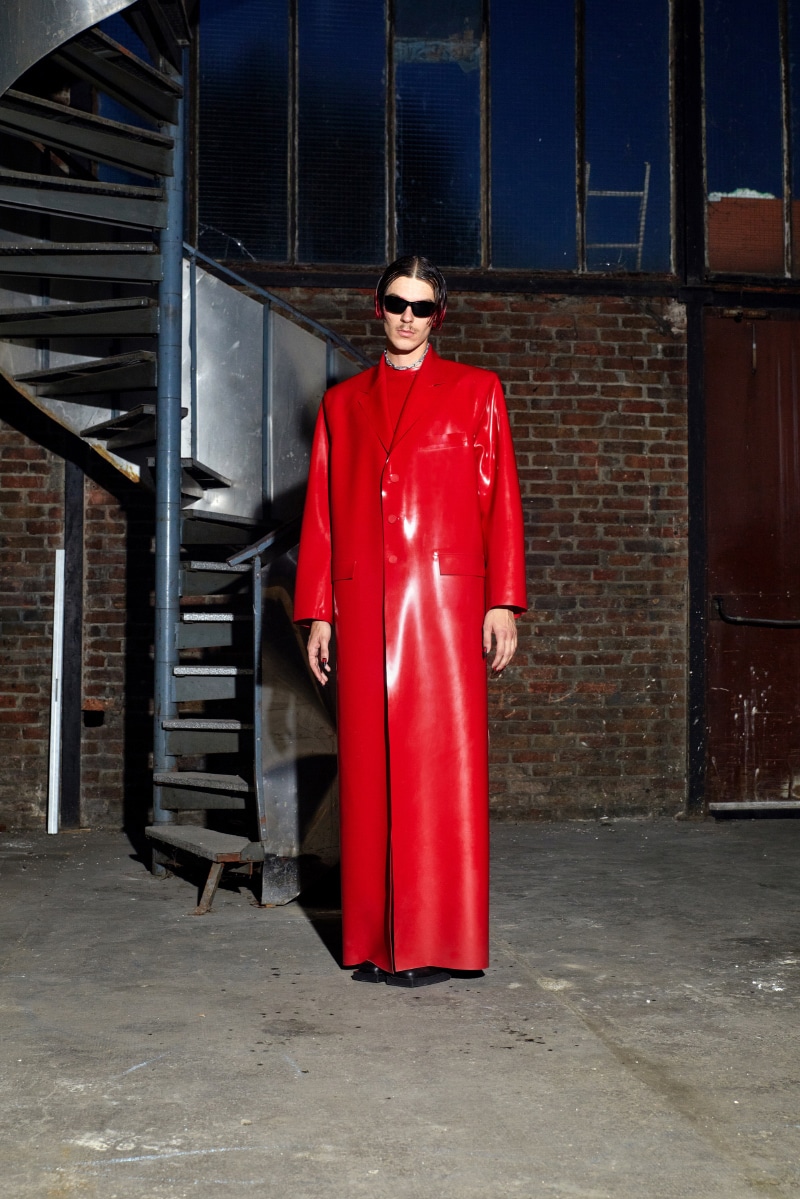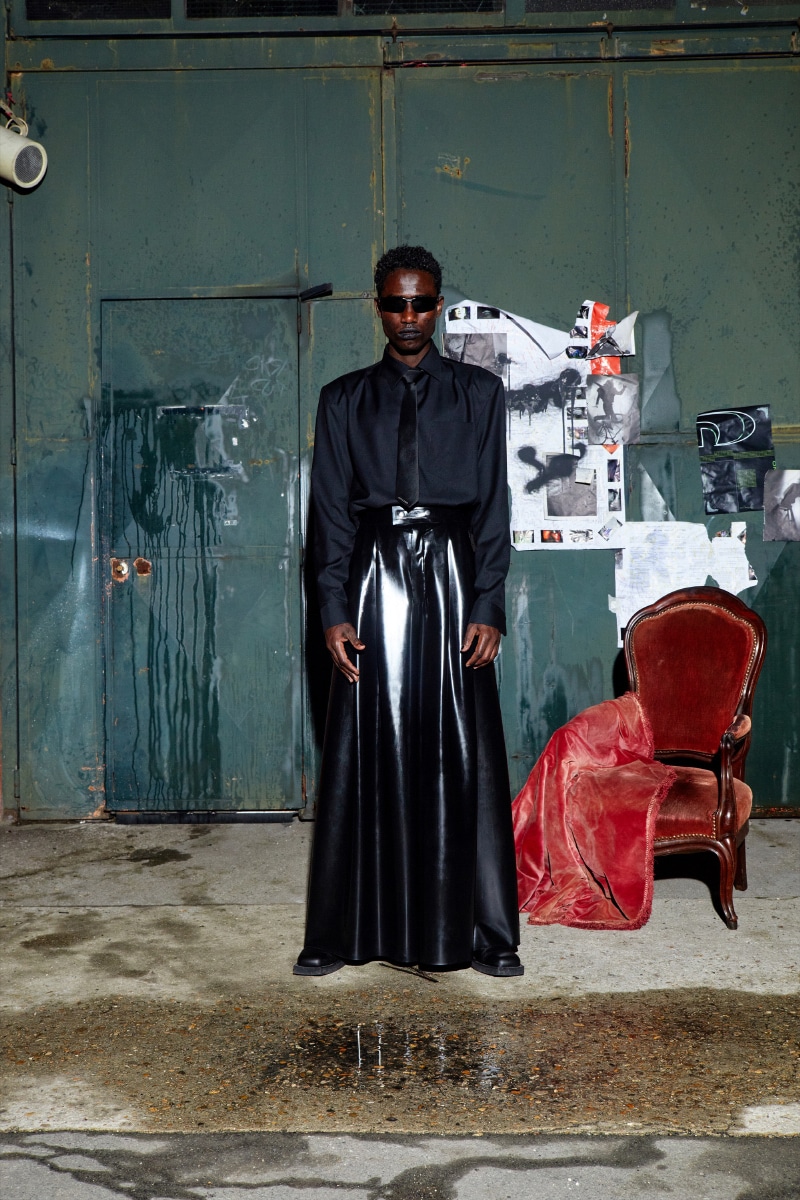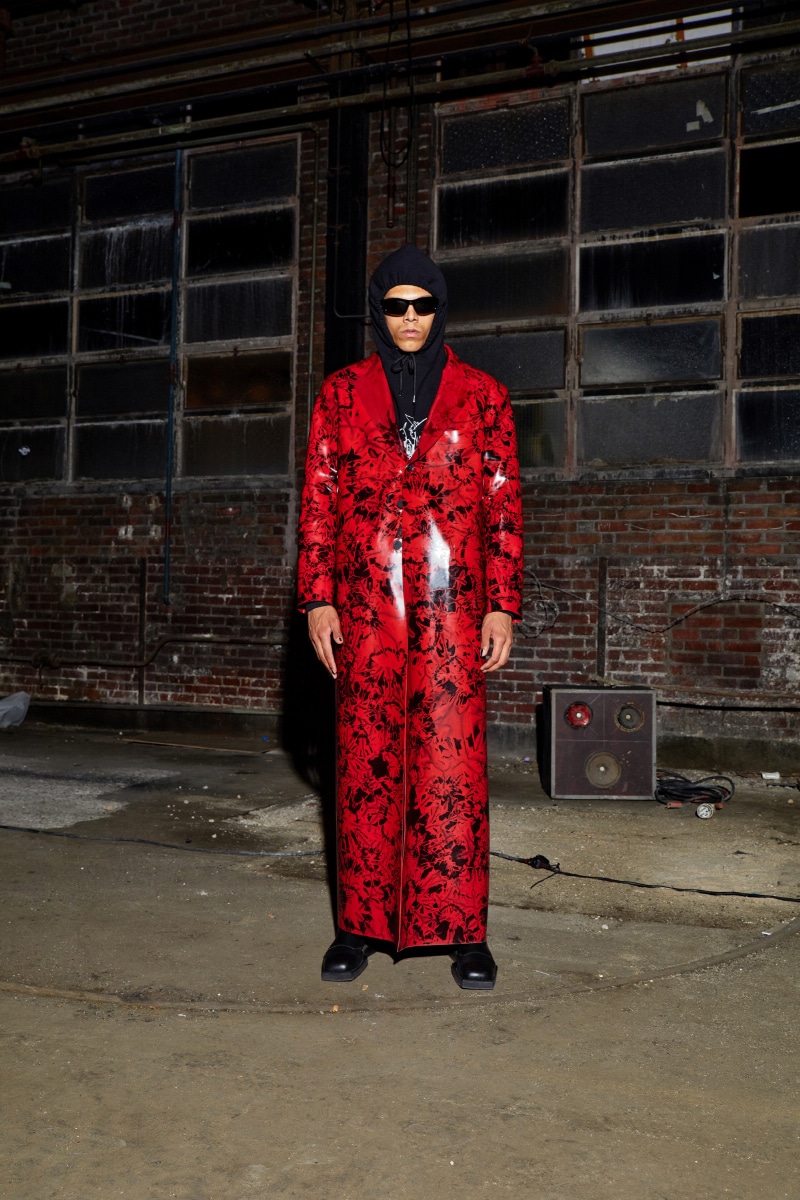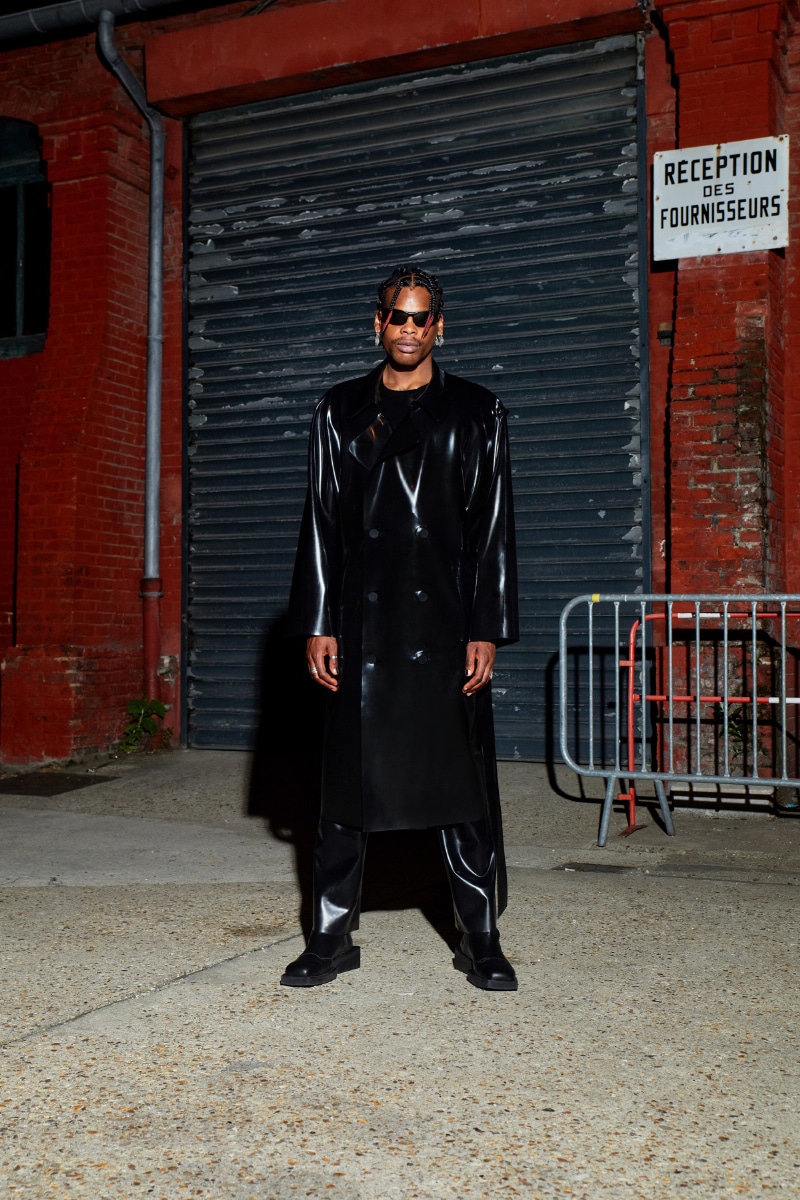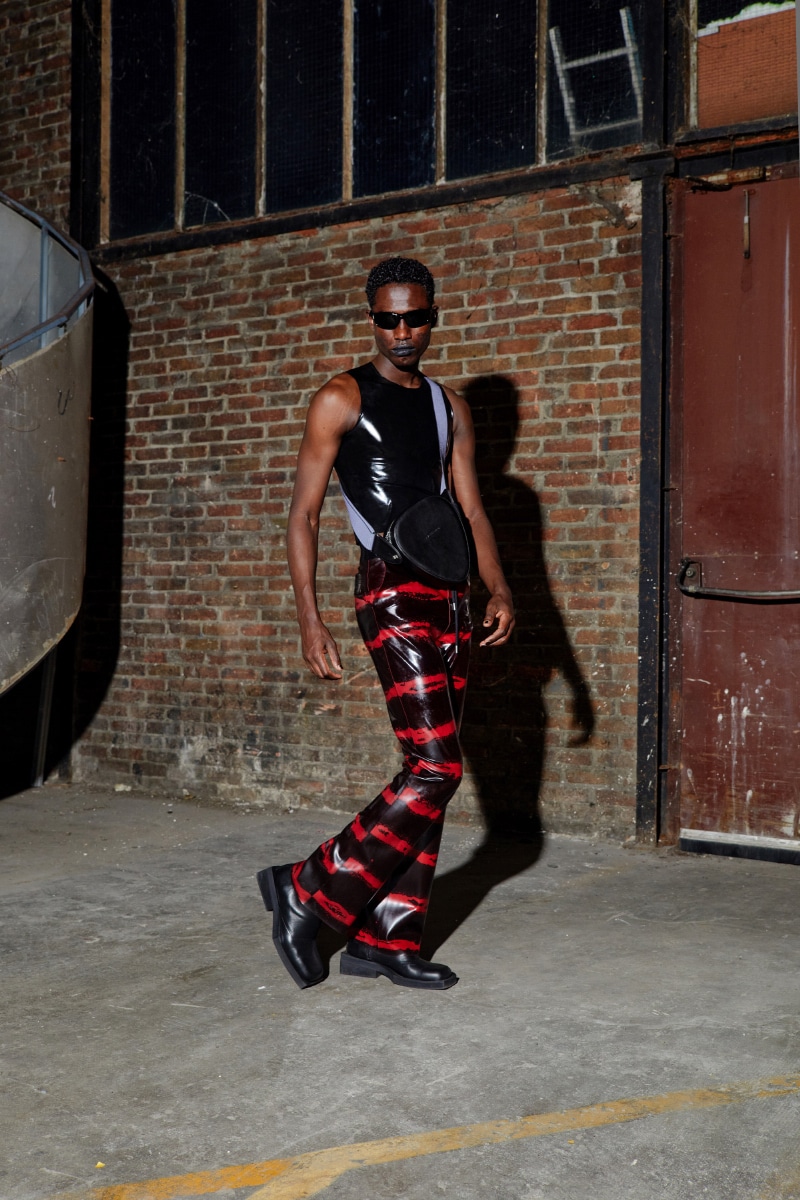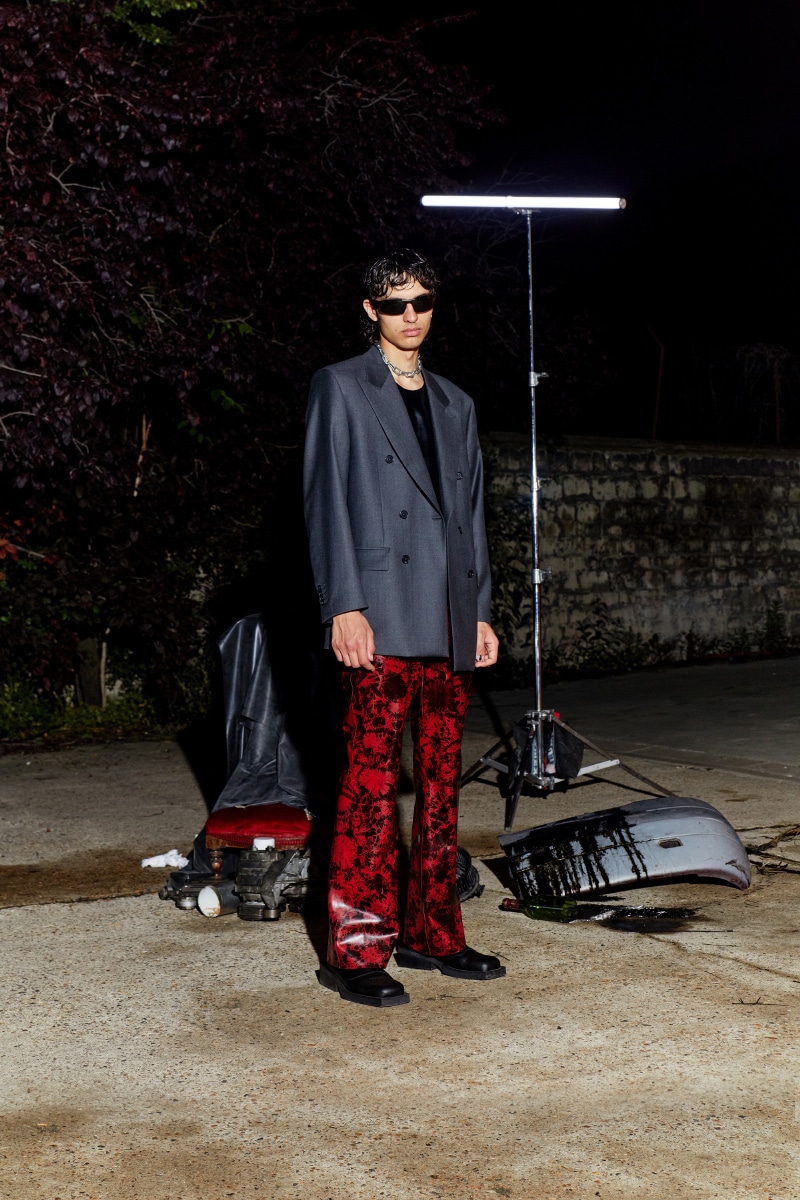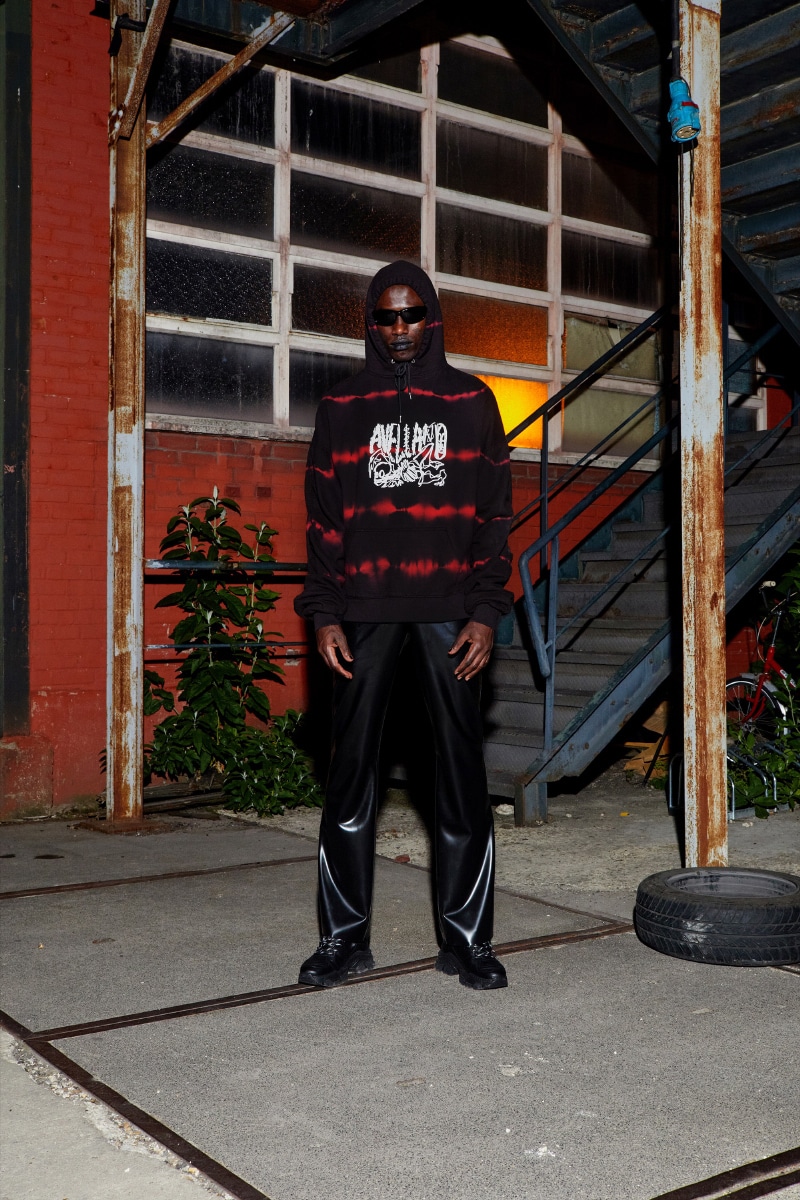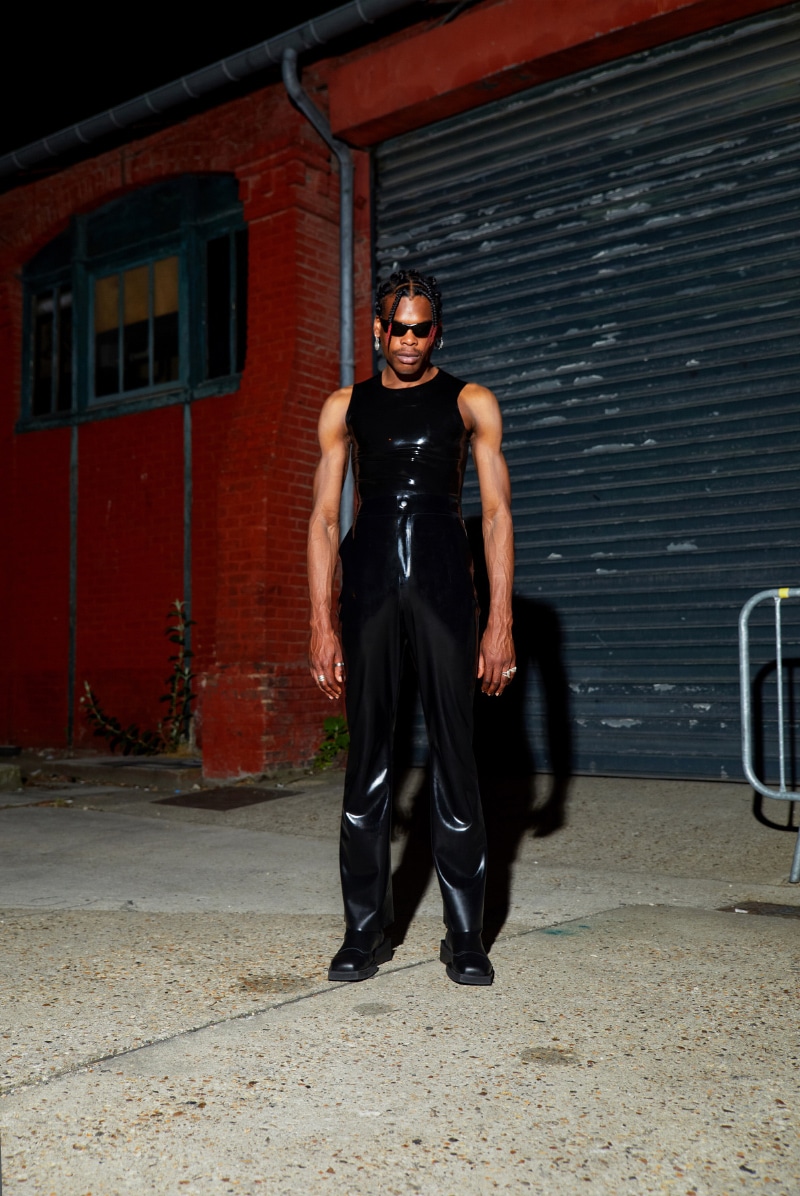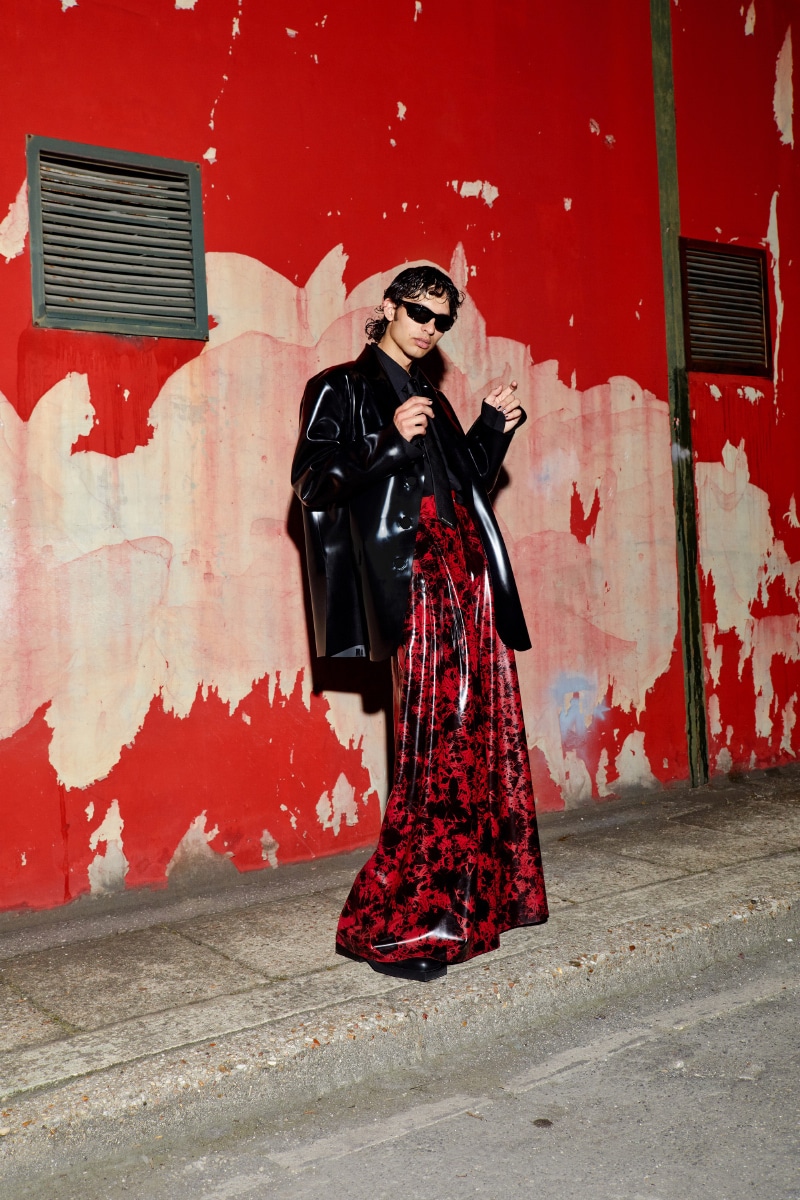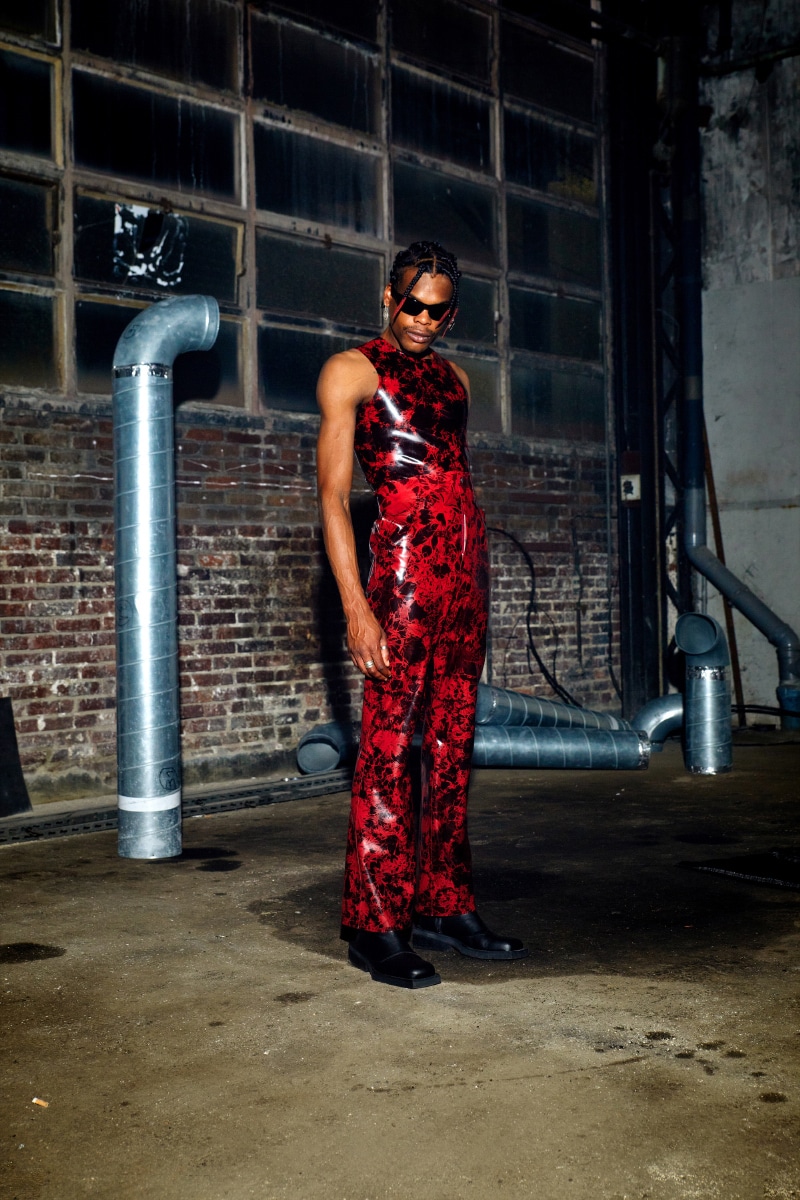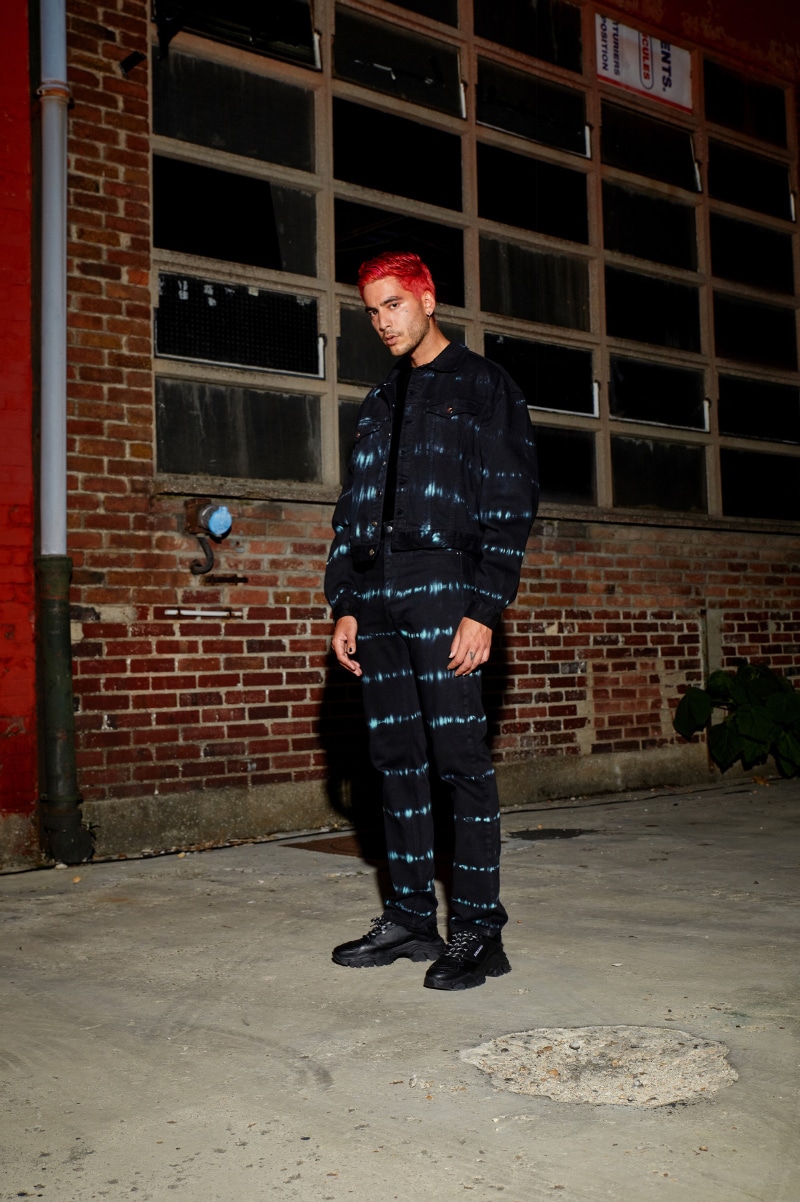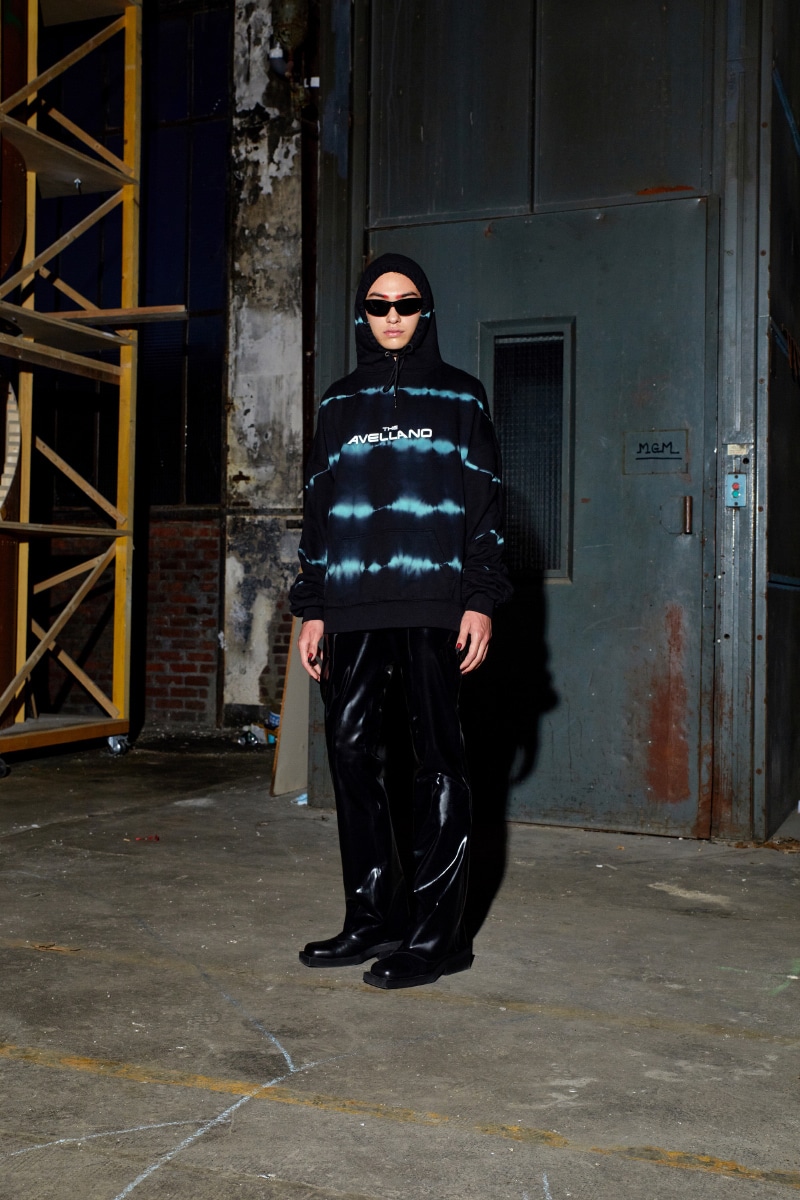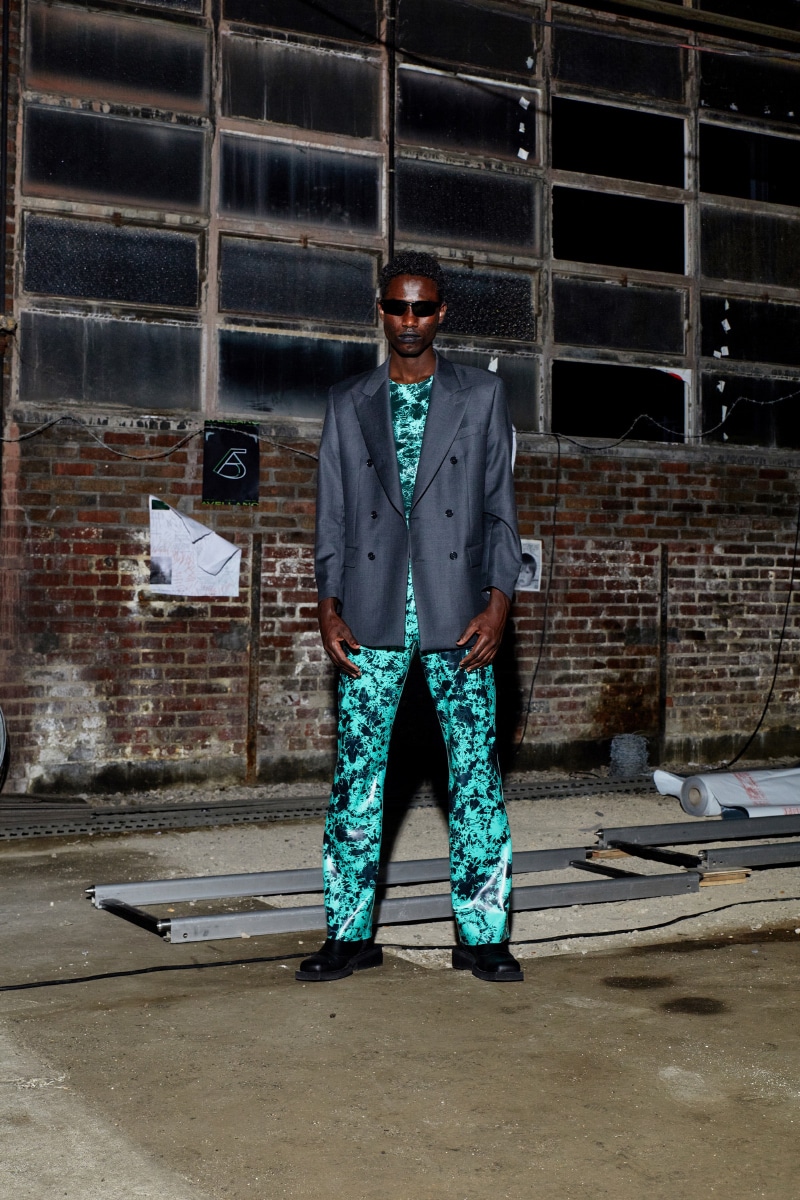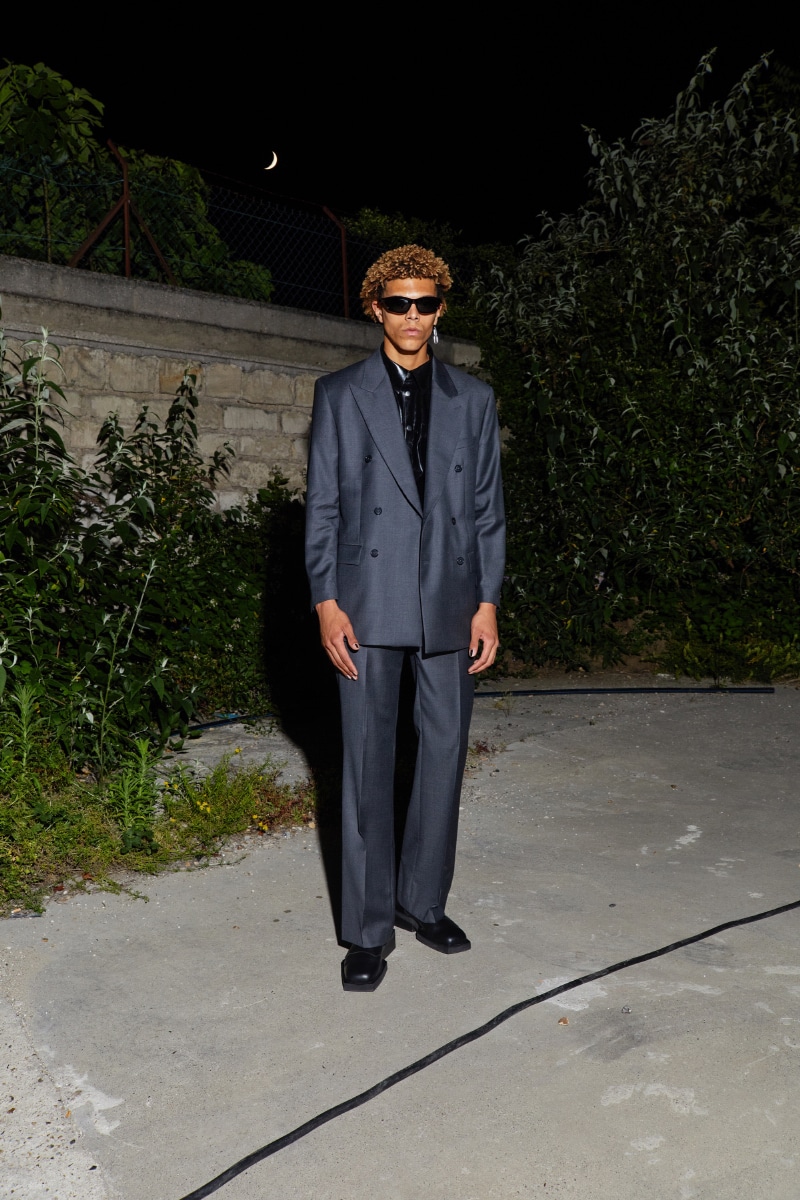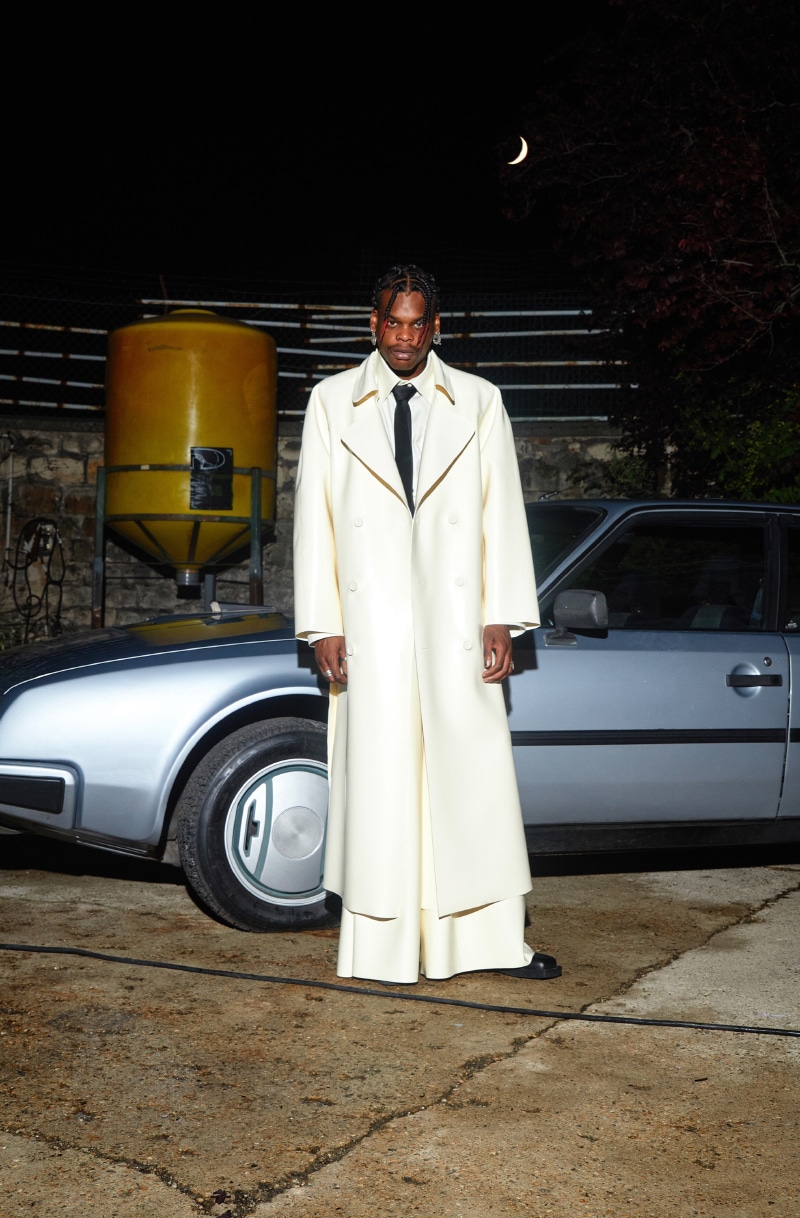 For Spring/Summer 2022, AVELLANO presents his brand new collection on the theme of science fiction. Exploring Post Apocalyptic genre and cyberpunk influences from The Matrix to Terminator as well as A Clockwork Orange and Blade Runner with a range of colors reminiscent of the ultra-violence of these worlds.
For this new collection, the brand is consolidating its expertise in latex with it's unique dyeing techniques and artisanal work, such as a new tie and dye process handmade in the Avellano workshop.
This collection is also the occasion for AVELLANO to unveil his first accessories, sneakers, boots & bags made with a new material: cactus leather, vegan and eco-responsible, an essential subject for the brand.