In a fashion landscape where bold collaborations redefine style norms, Aries and Crocs have teamed up for a cool capsule collection. This marks Aries' first-ever partnership with Crocs, and the result is nothing short of iconic.
At the heart of this collaboration are two brand-new iterations of the Crocs Hiker Xscape Clog, reimagined through the infamous Aries lens. It's a fusion of fashion sensibilities that marries comfort with edgy aesthetics.
The Crocs Hiker Xscape Clog is a signature silhouette, boasting a CrosliteTM foam upper, a daring midsole with added height, and a sawtooth outsole that guarantees superior traction and a distinctive finish.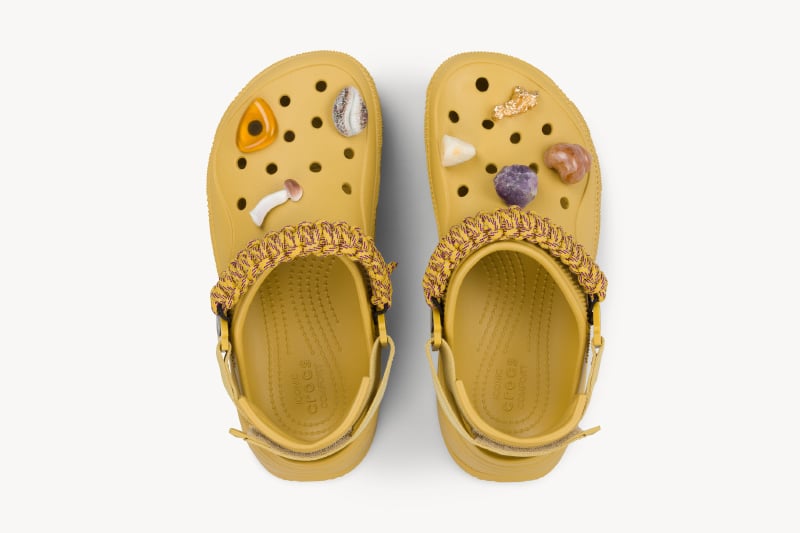 The Aries x Crocs Hiker Xscape Clog introduces two captivating tonal colorways: Slate Grey and Desert Grass, each mirroring the other. These hues are the canvas upon which the Aries version of a "trip" unfolds. But what truly sets this collection apart are the crystal JibbitzTM charms that accompany it. Like precious beachcomber finds, these charms include amethyst and citrine crystals, seashells, snail shells, natural amber stones, magic mushrooms, and a golden nugget.
For fans of Aries, the Roman "Column" finds its way into the collection through a removable and adjustable tonal back strap. A classic Aries braided 6MM paracord rope with reflective flecks firmly grips the upper of the clog, embodying the brand's distinctive style.
The campaign for Aries x Crocs was captured by photographer Colin Dodgson and i-D's Creative Director and World Land Trust Ambassador, Jonny Lu. Their lens turned to the volcanic and natural landscapes of Lanzarote in the Canary Islands, creating a stunning backdrop for this one-of-a-kind collaboration.
But the creative journey doesn't end with the clogs. Together with Colin Dodgson and Jonny Lu, Aries has crafted an exclusive 32-page zine of their project with Innen [Zines]. This zine will be released alongside the launch of the collaboration, available exclusively through Aries.
Check out the campaign images below: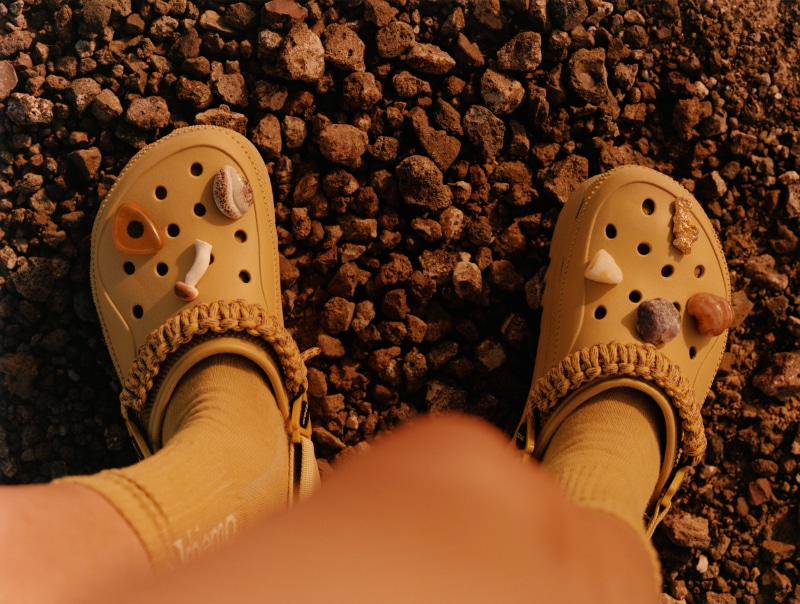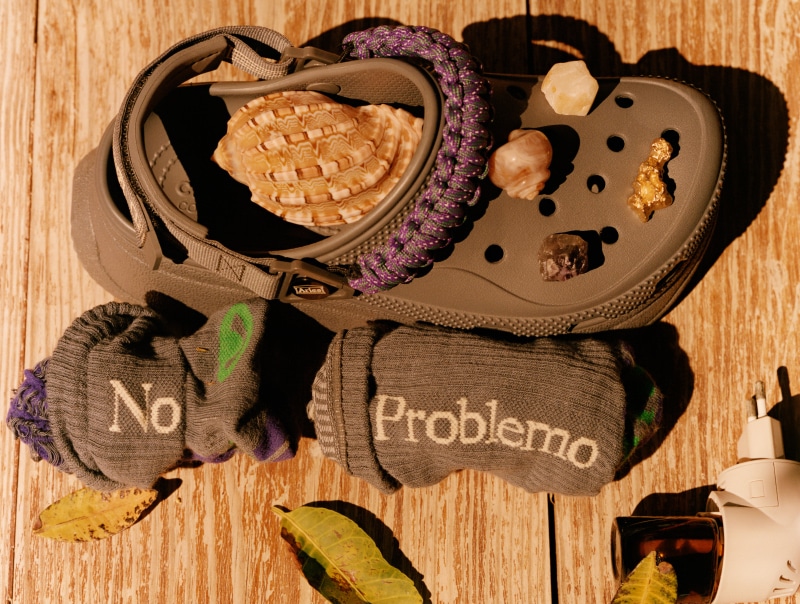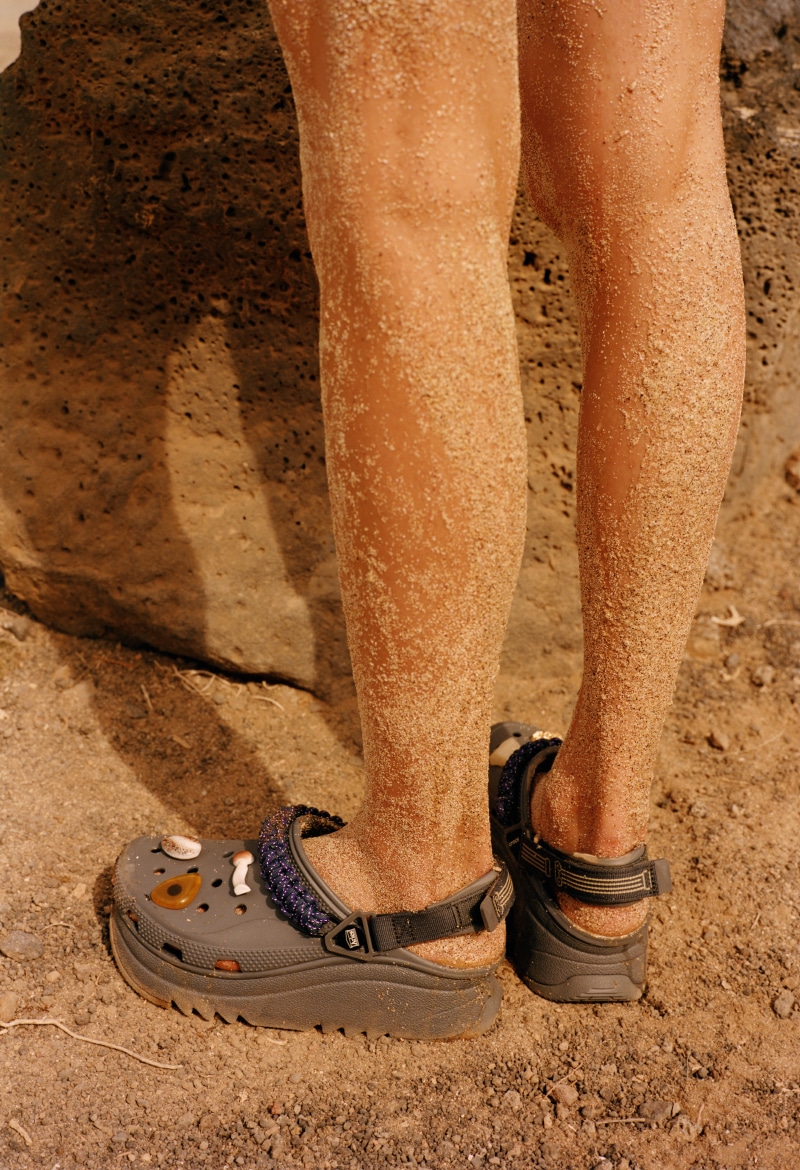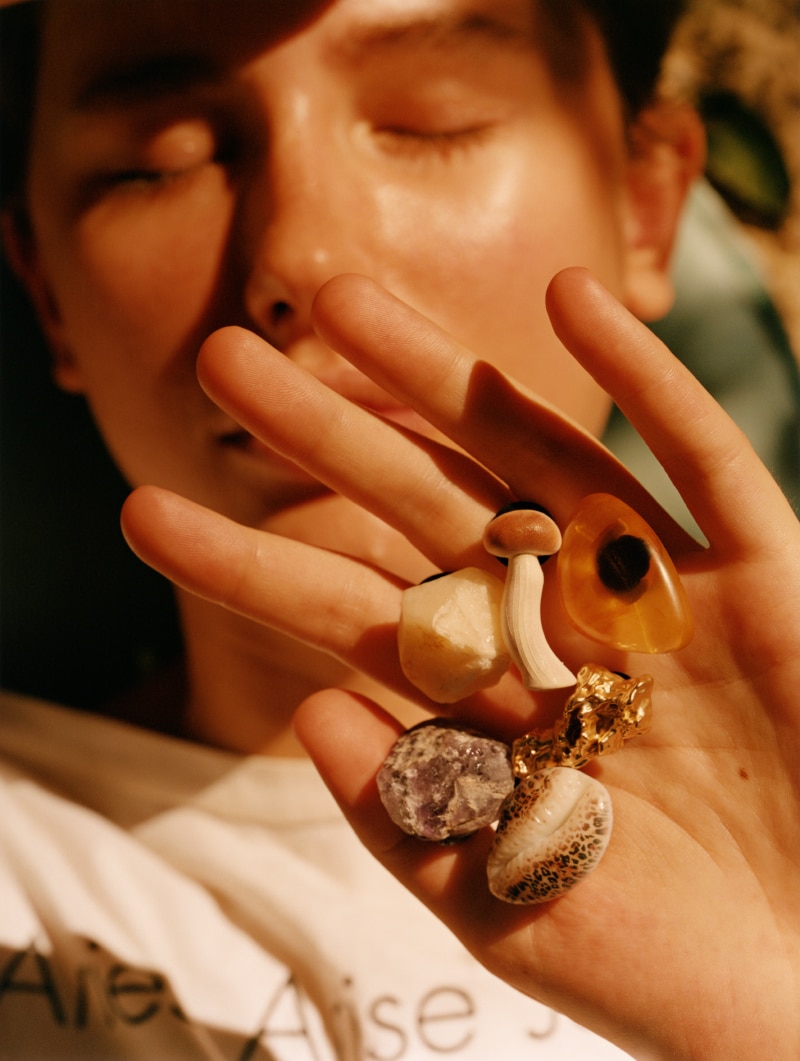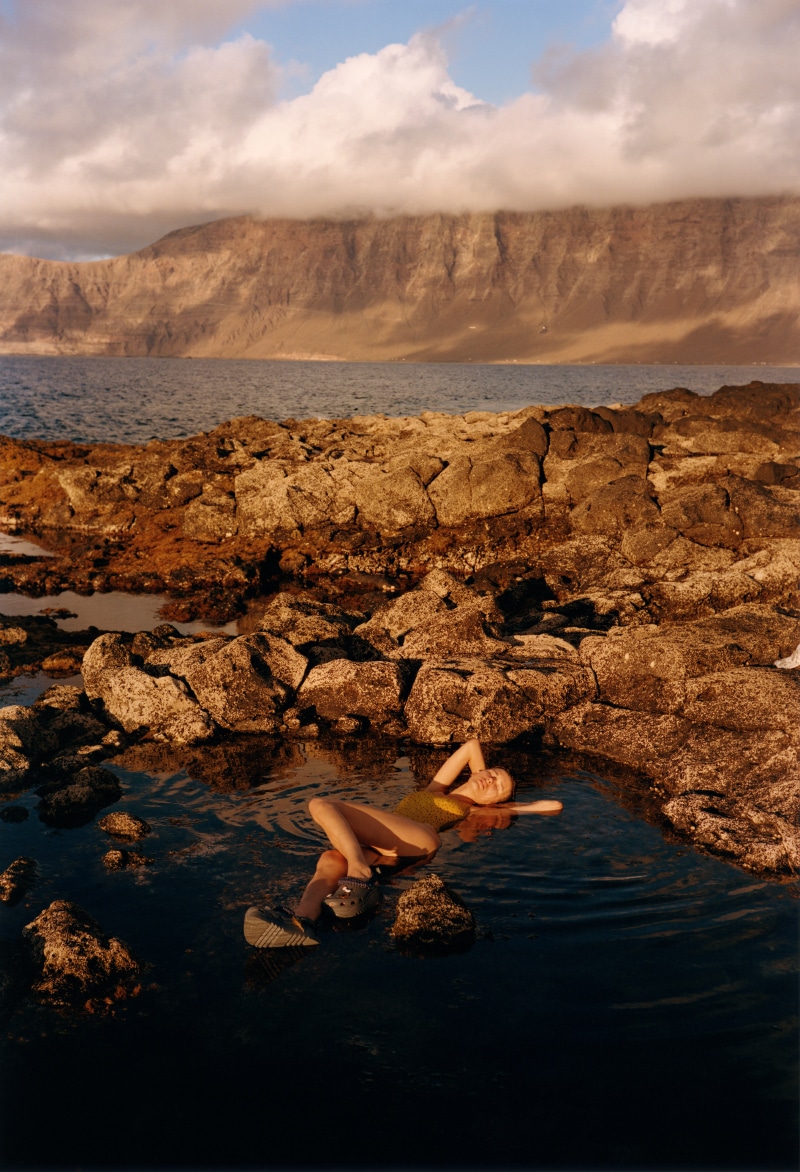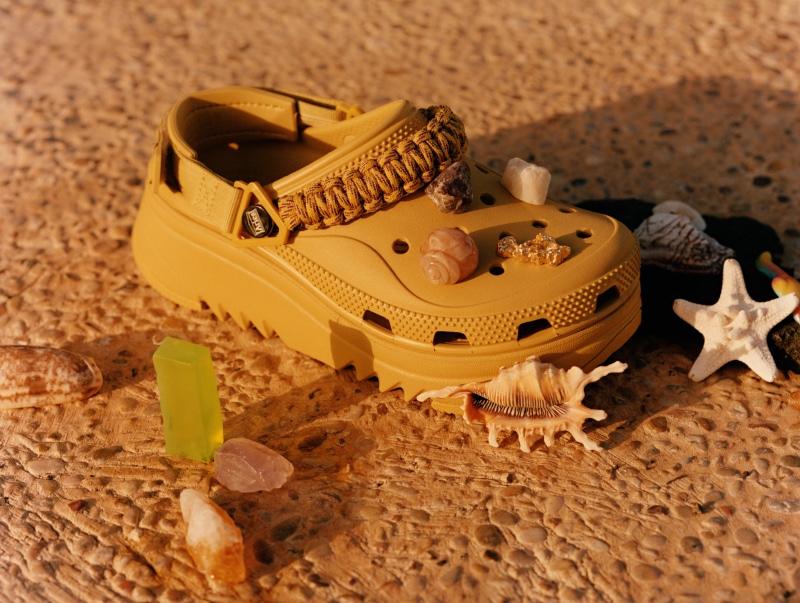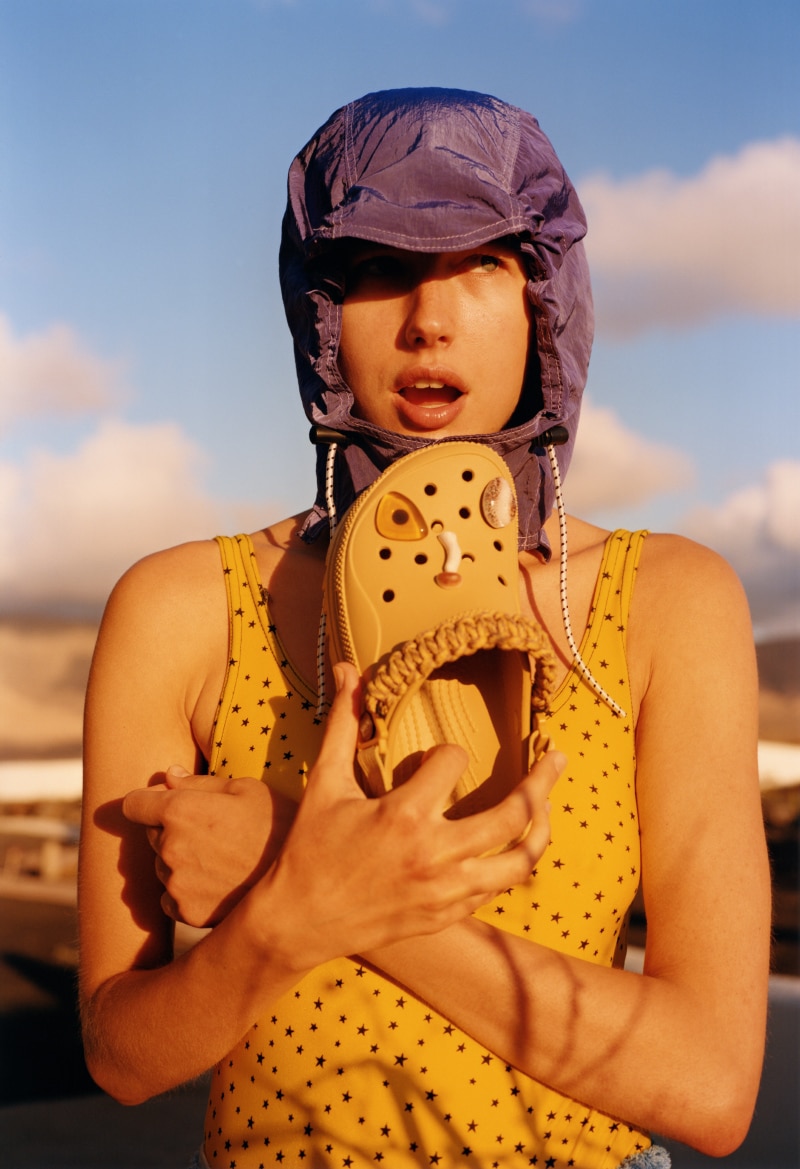 Aries x Crocs makes its debut at £75.00 [GBP]. You can snag these fashion-forward clogs on www.ariesarise.com, at the Aries Flagship Store in Soho, London, or online at crocs.com. The collaboration will also be available through select wholesale partners worldwide.