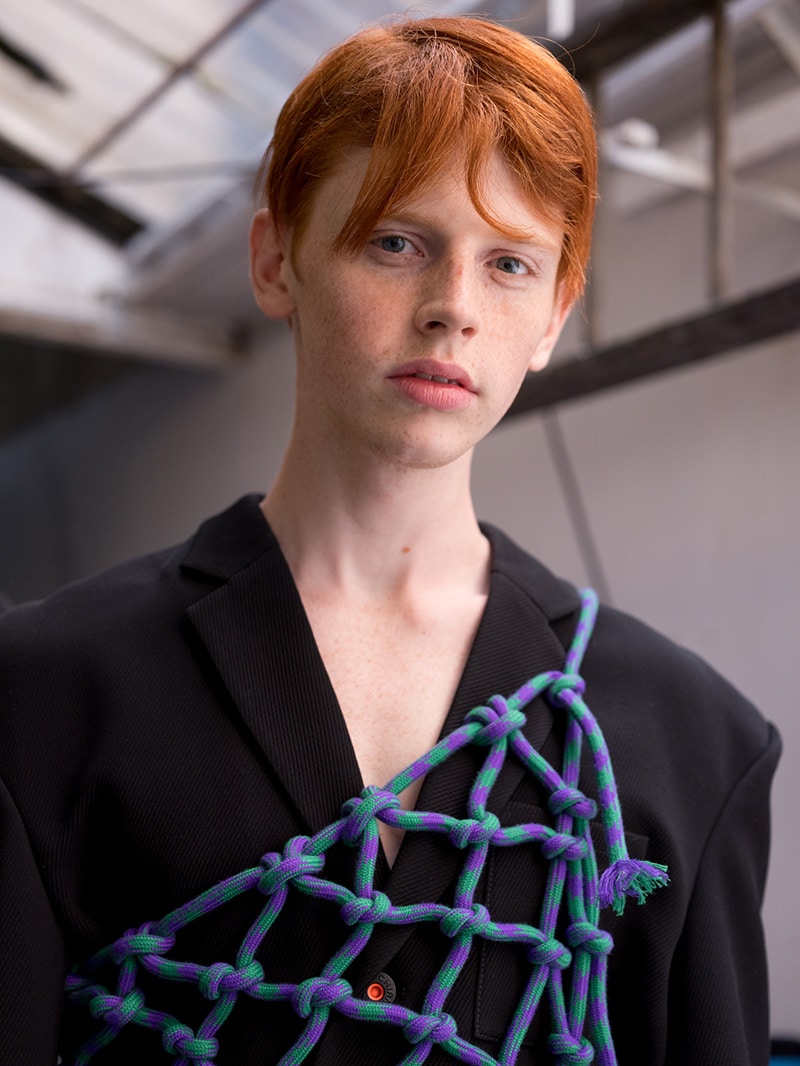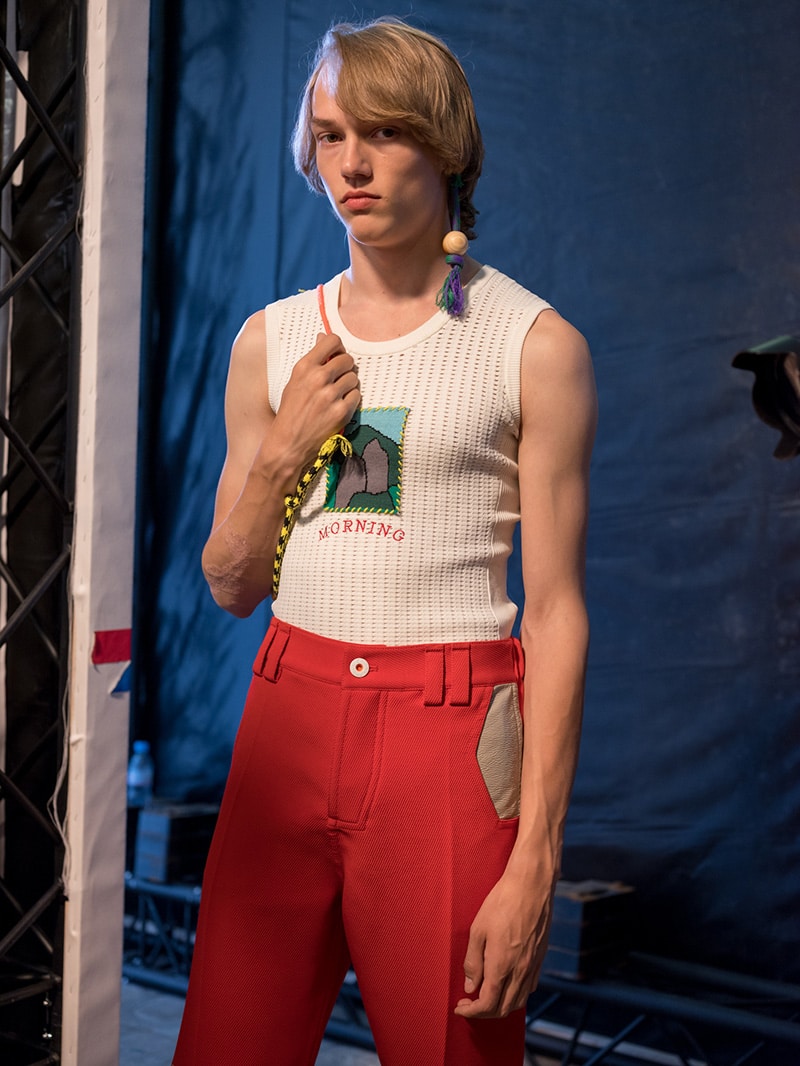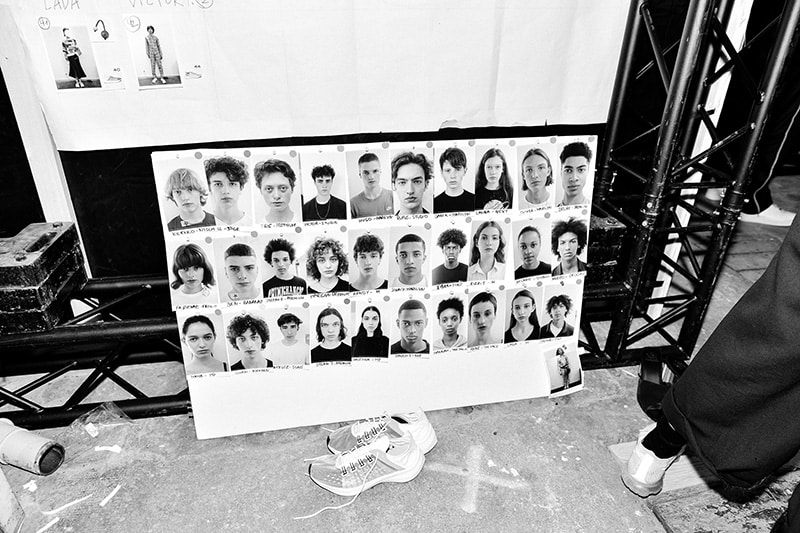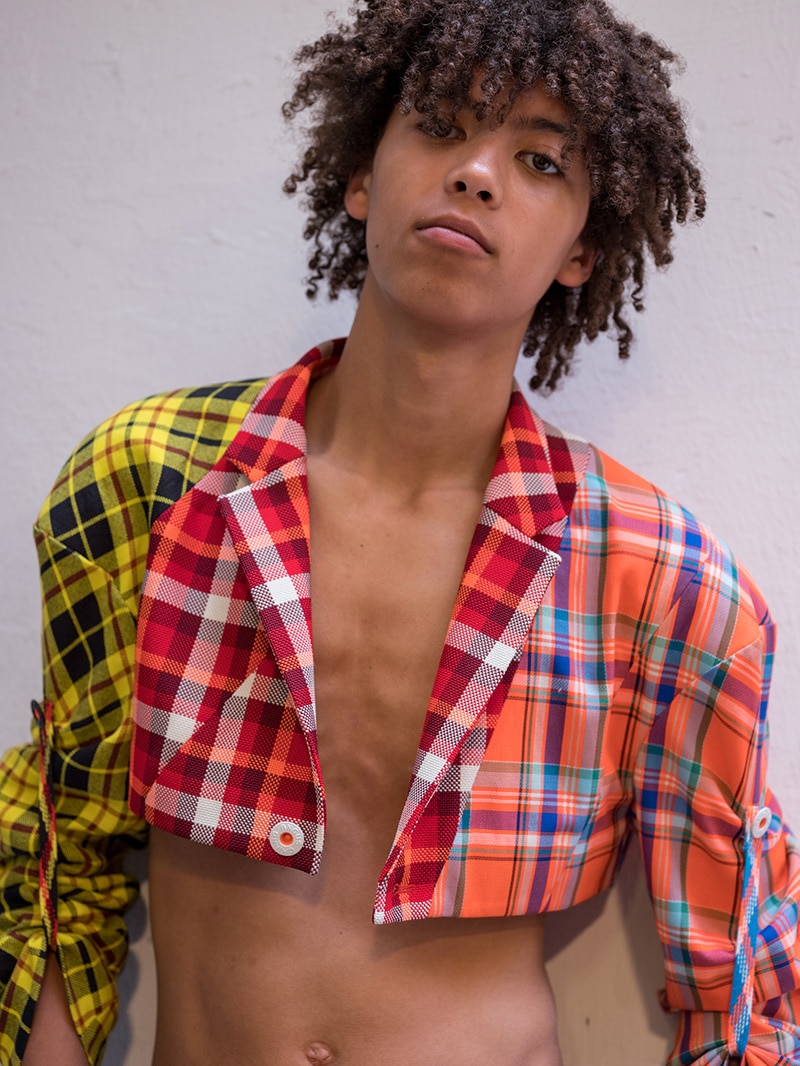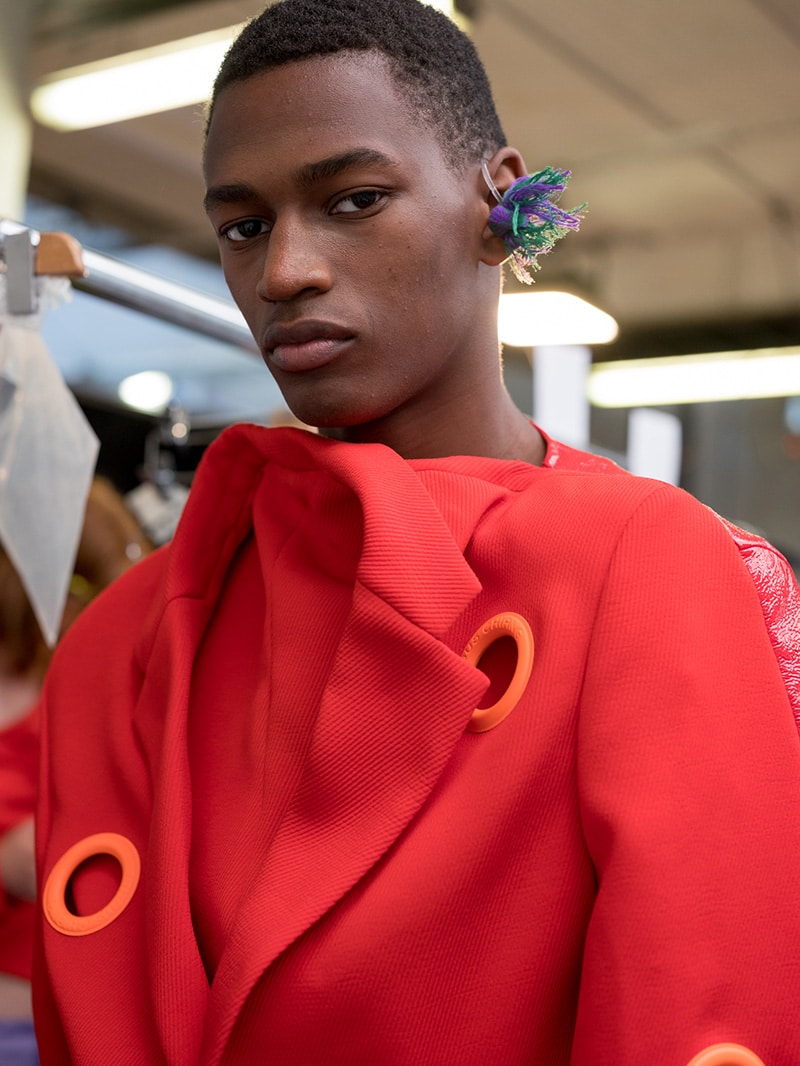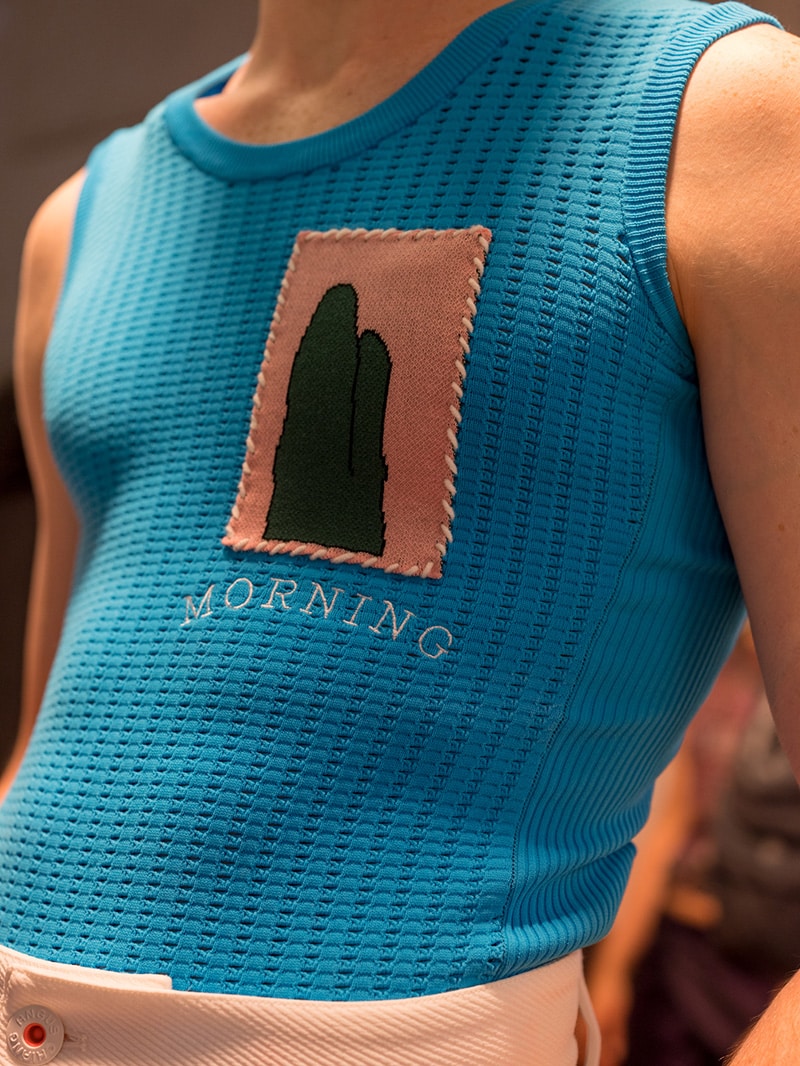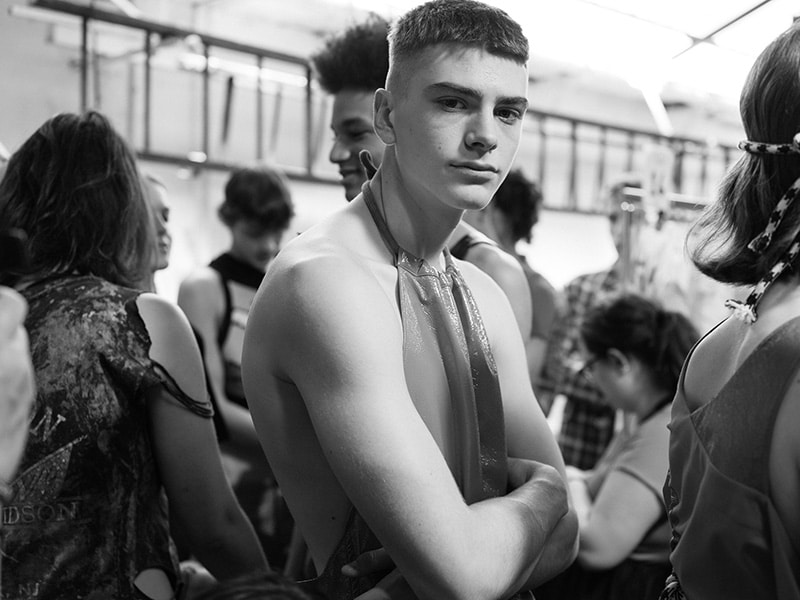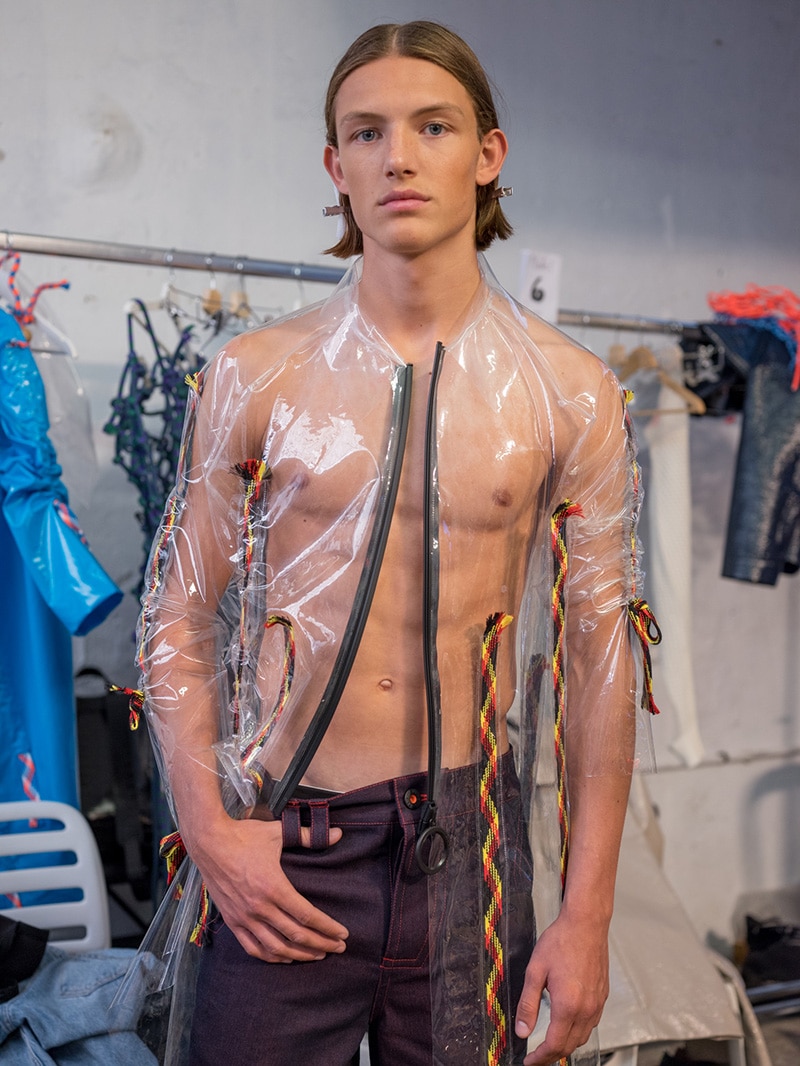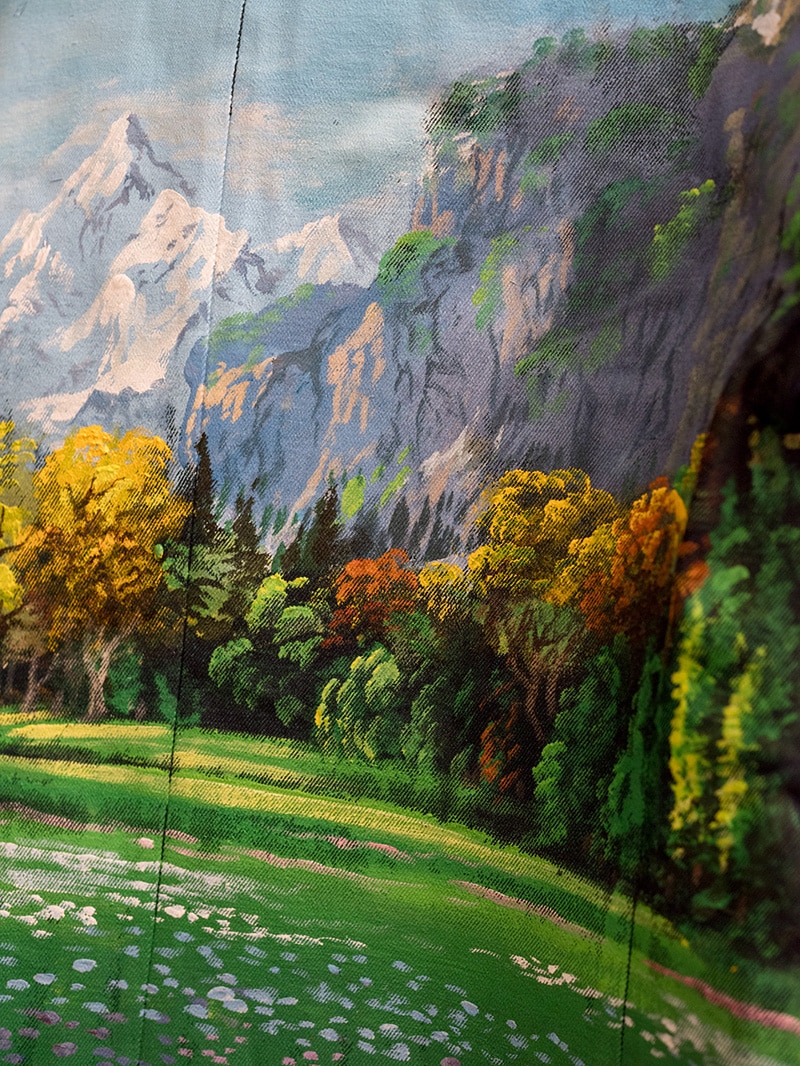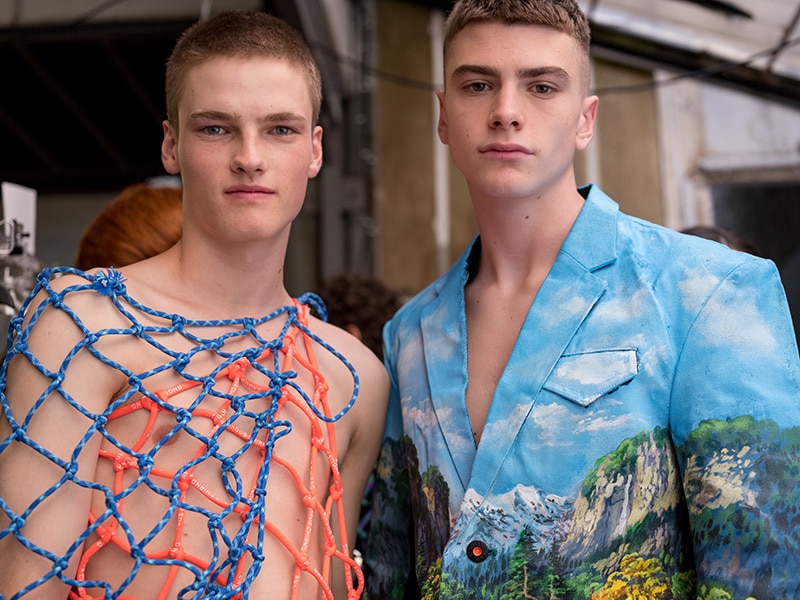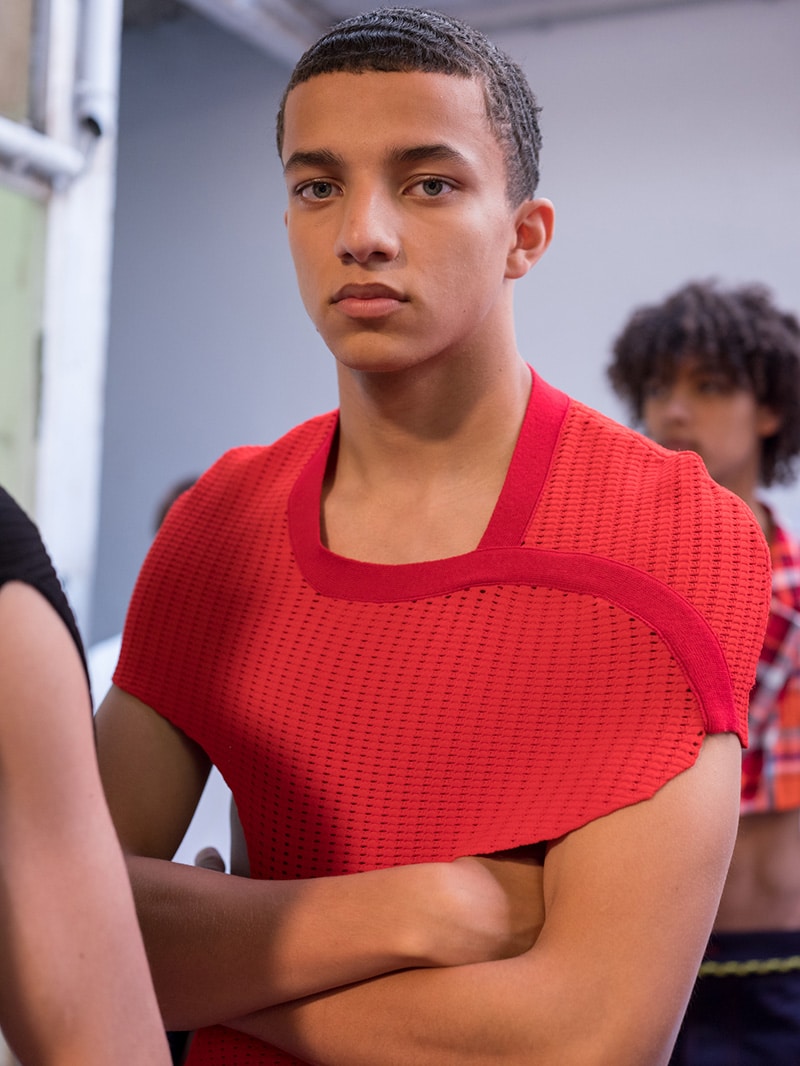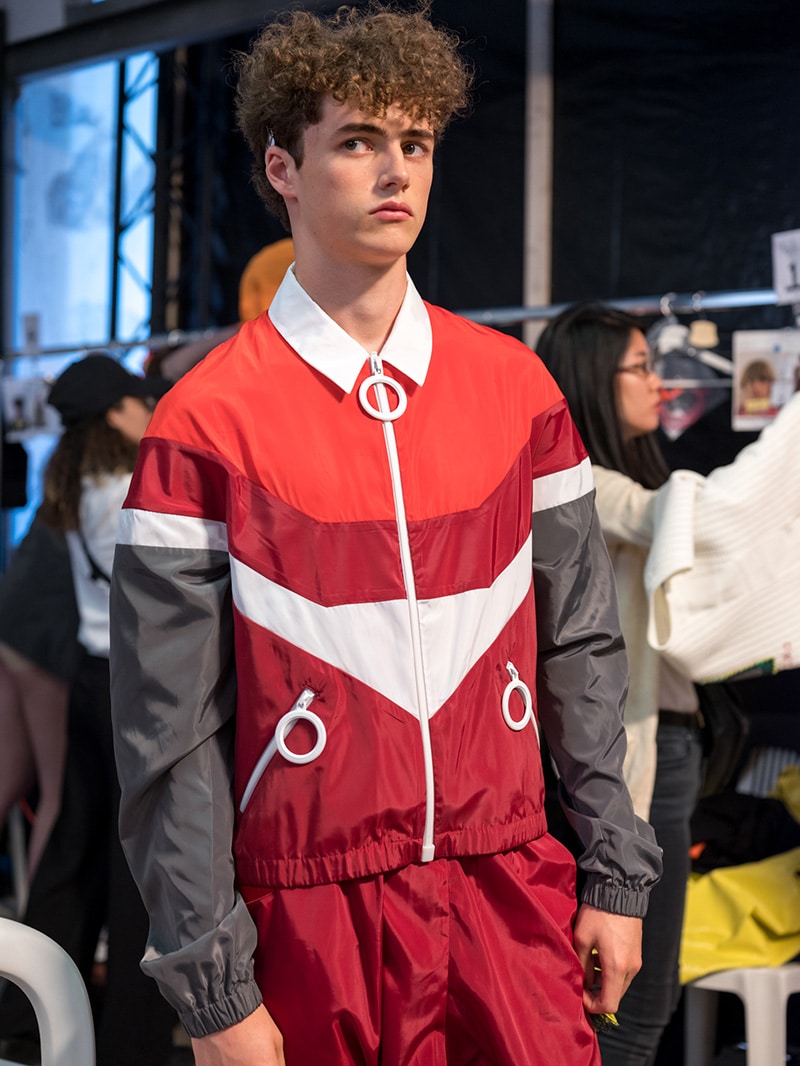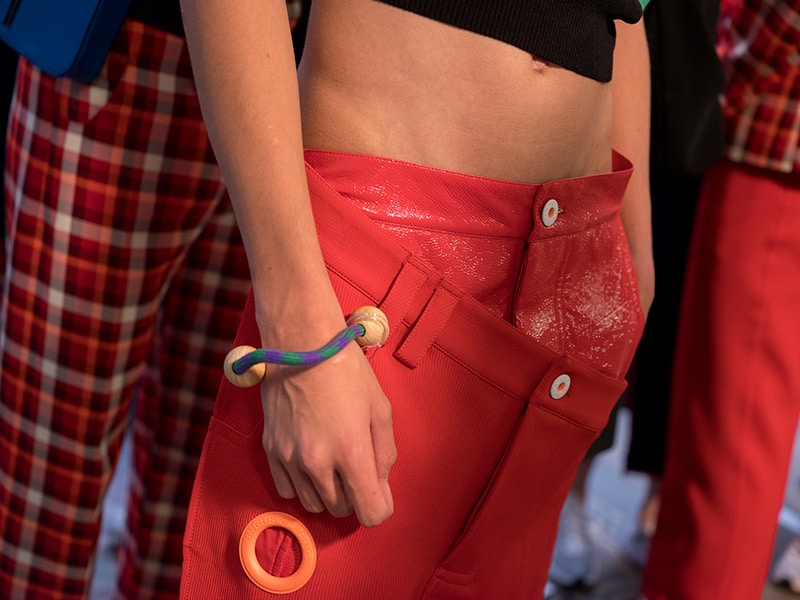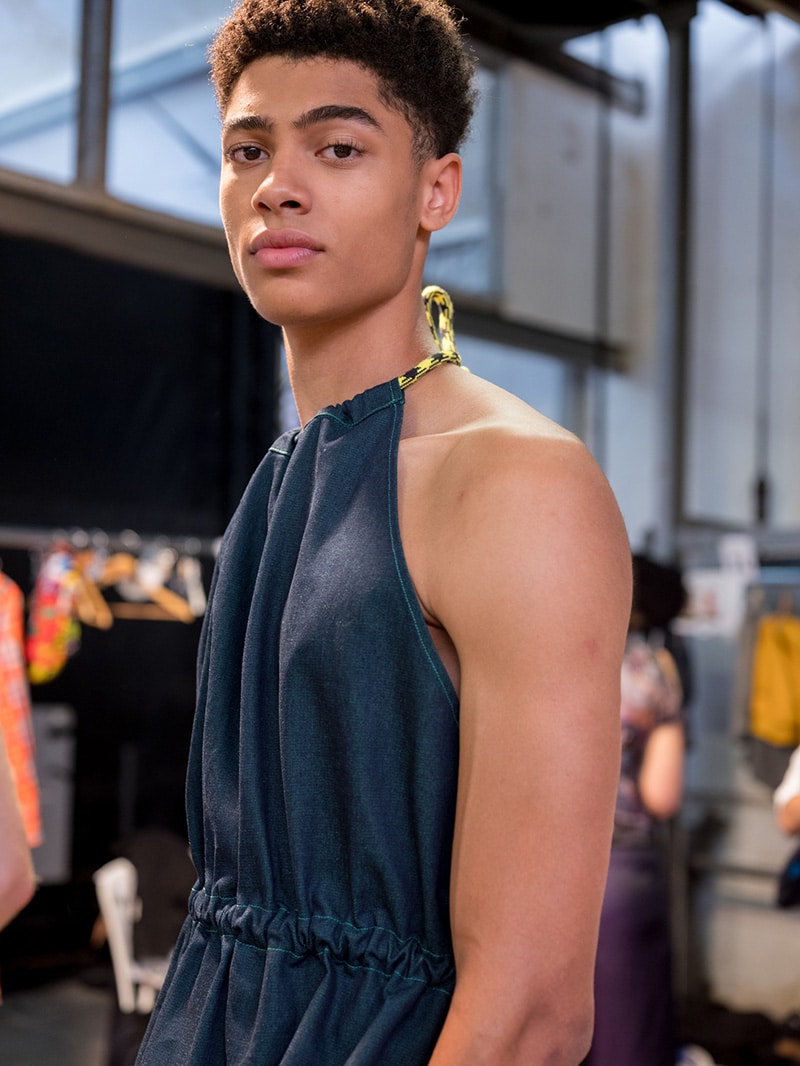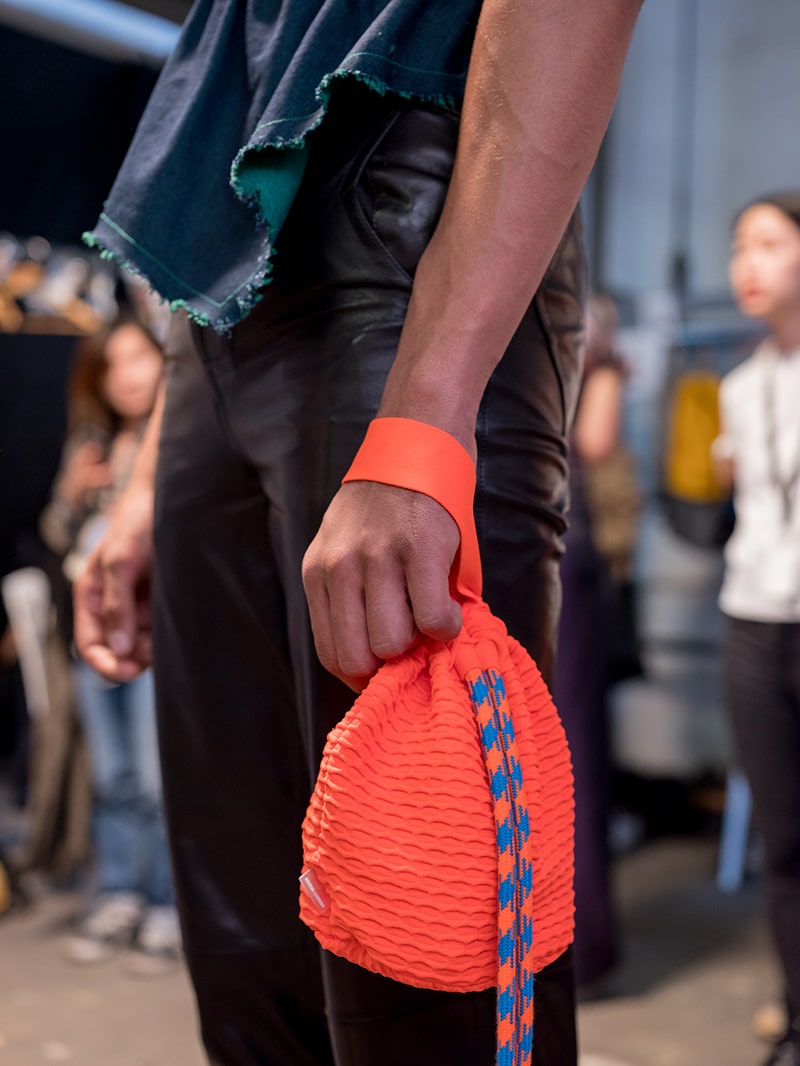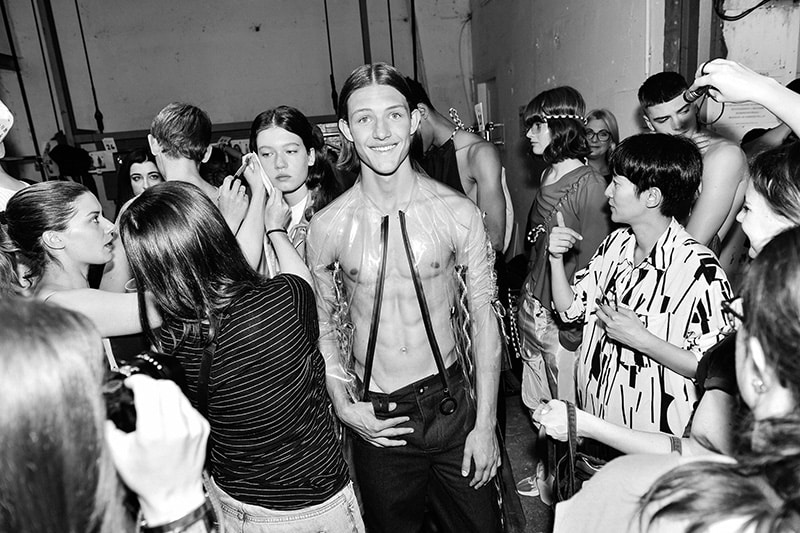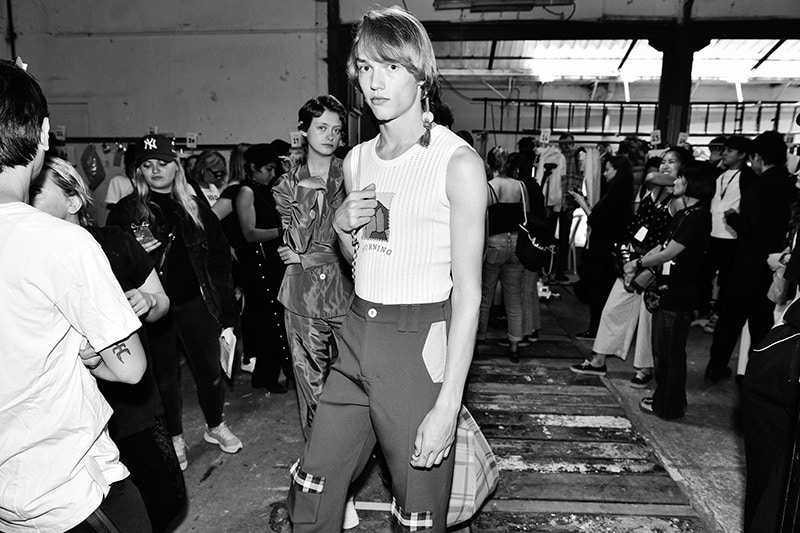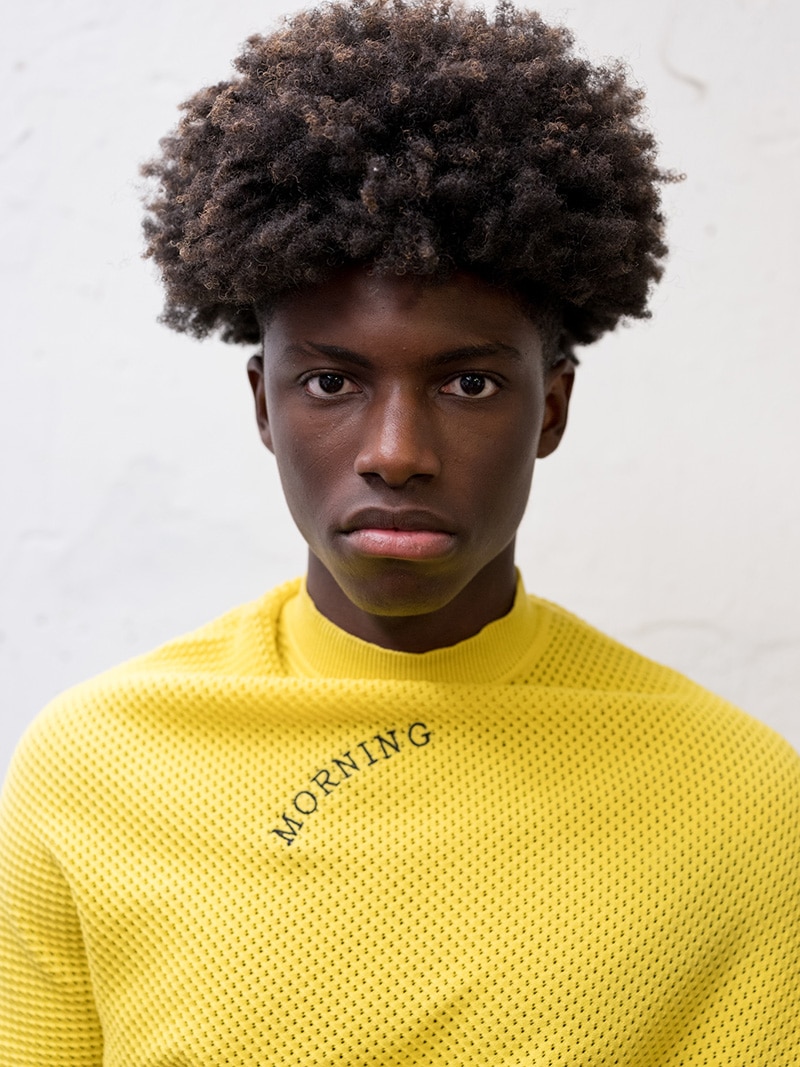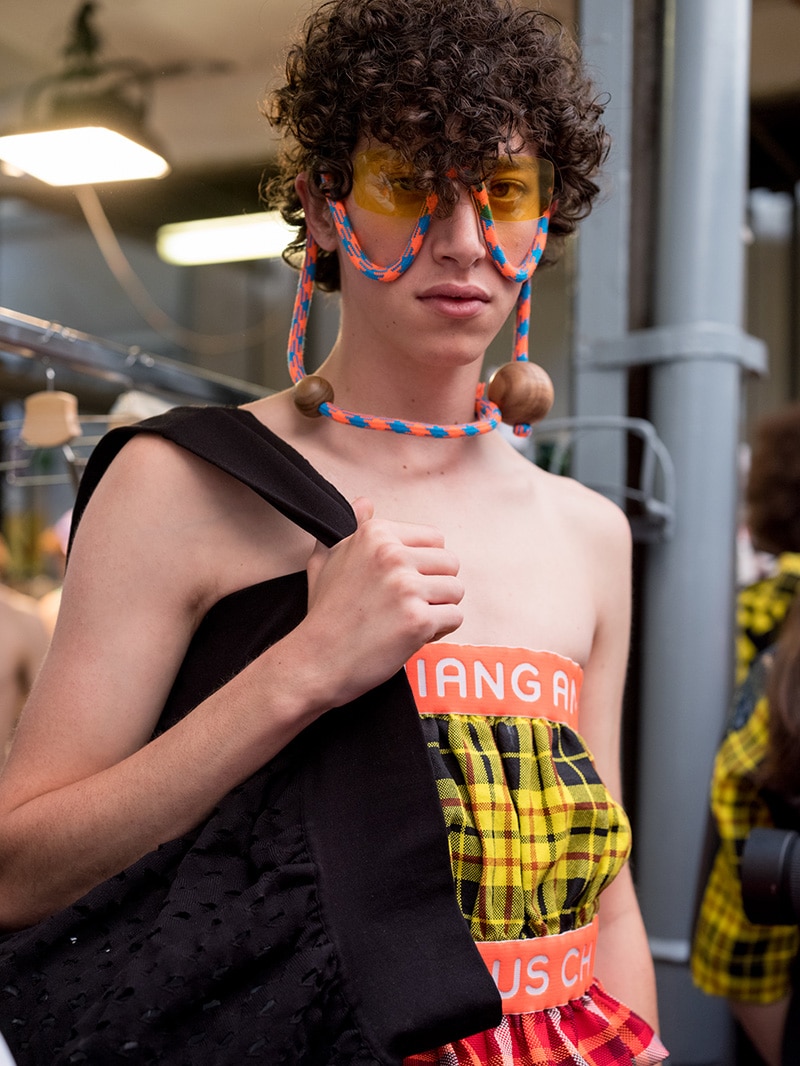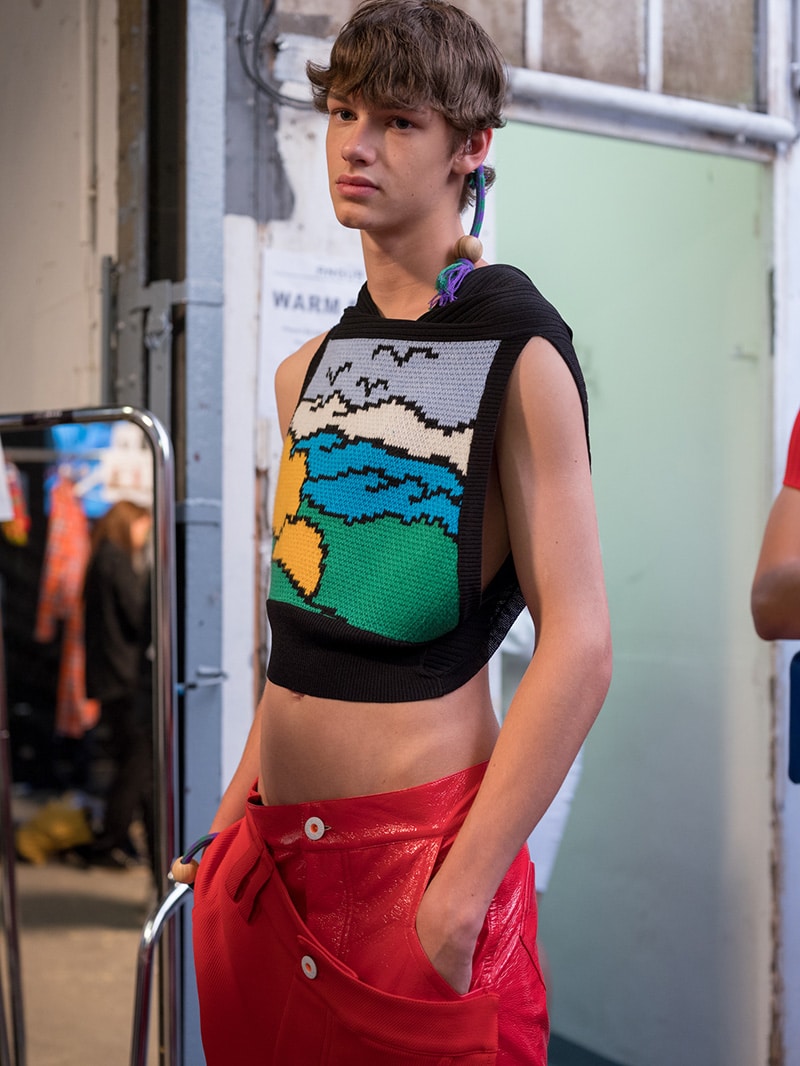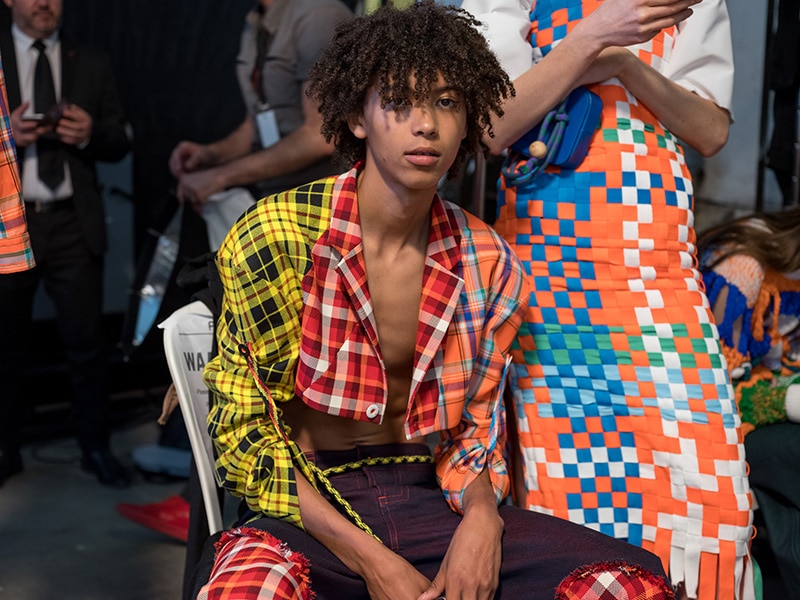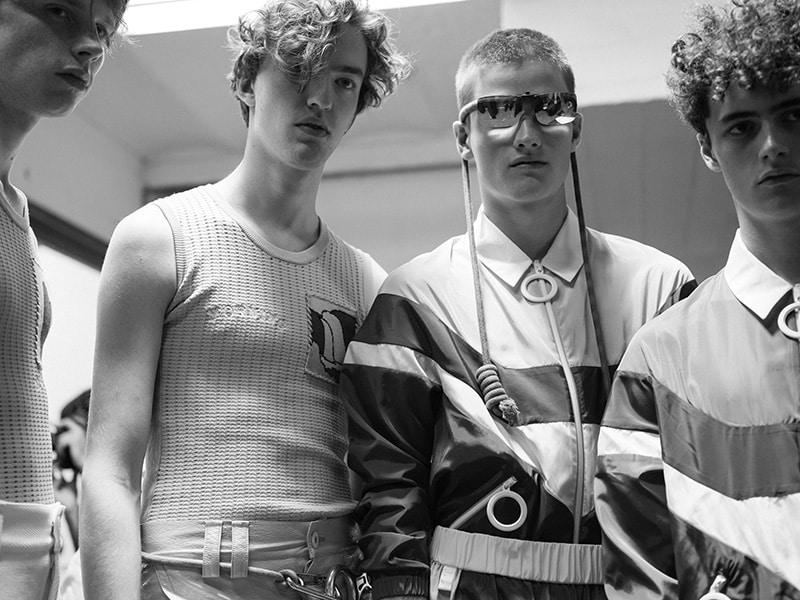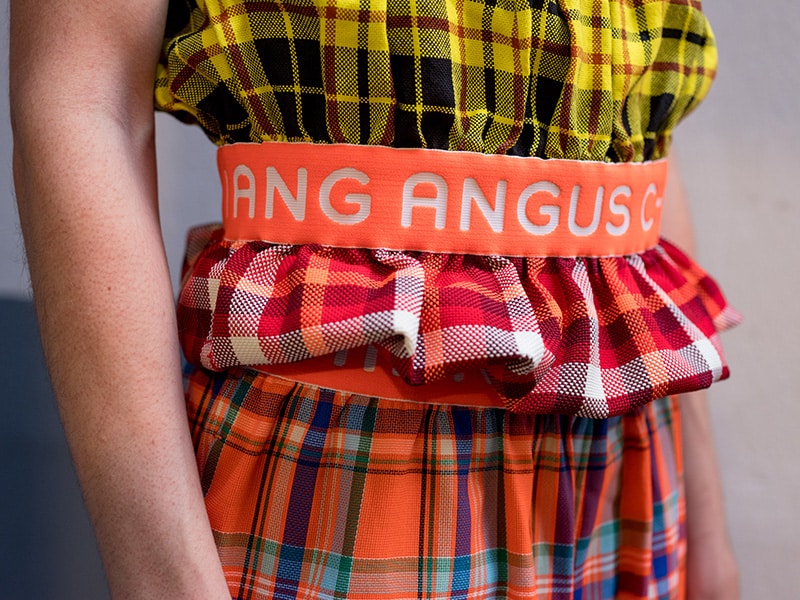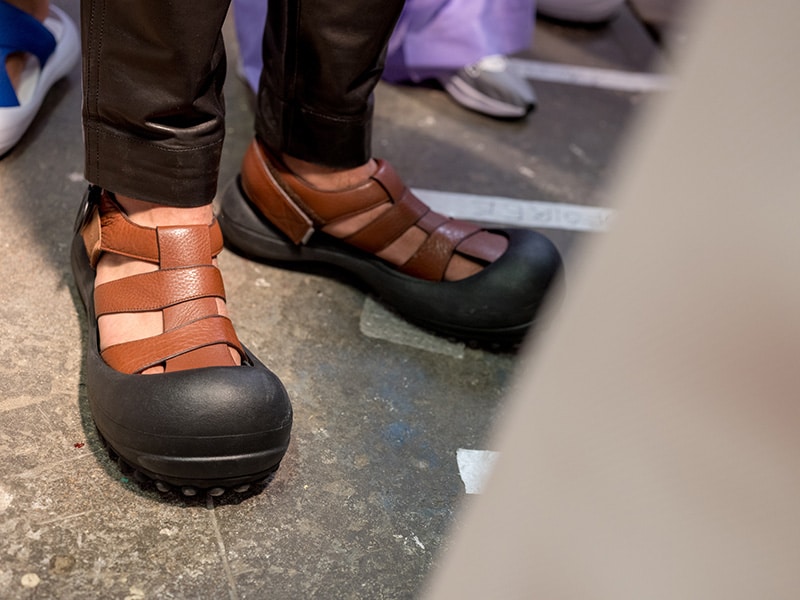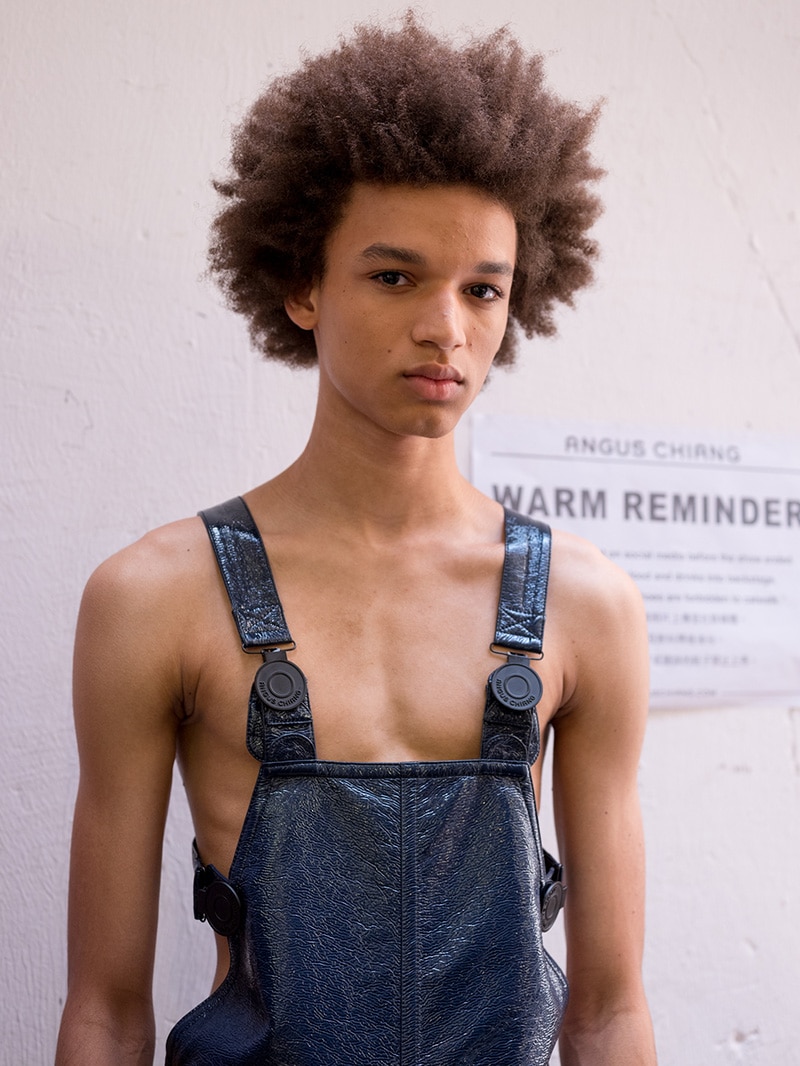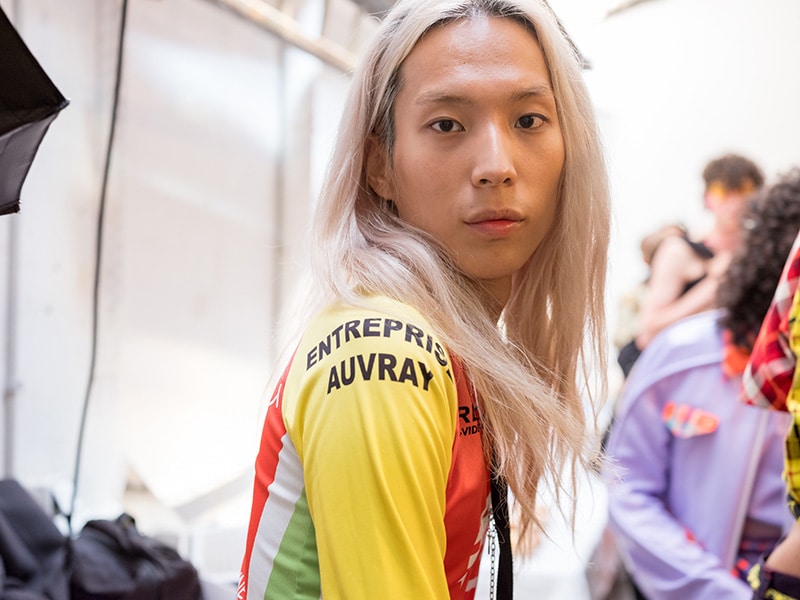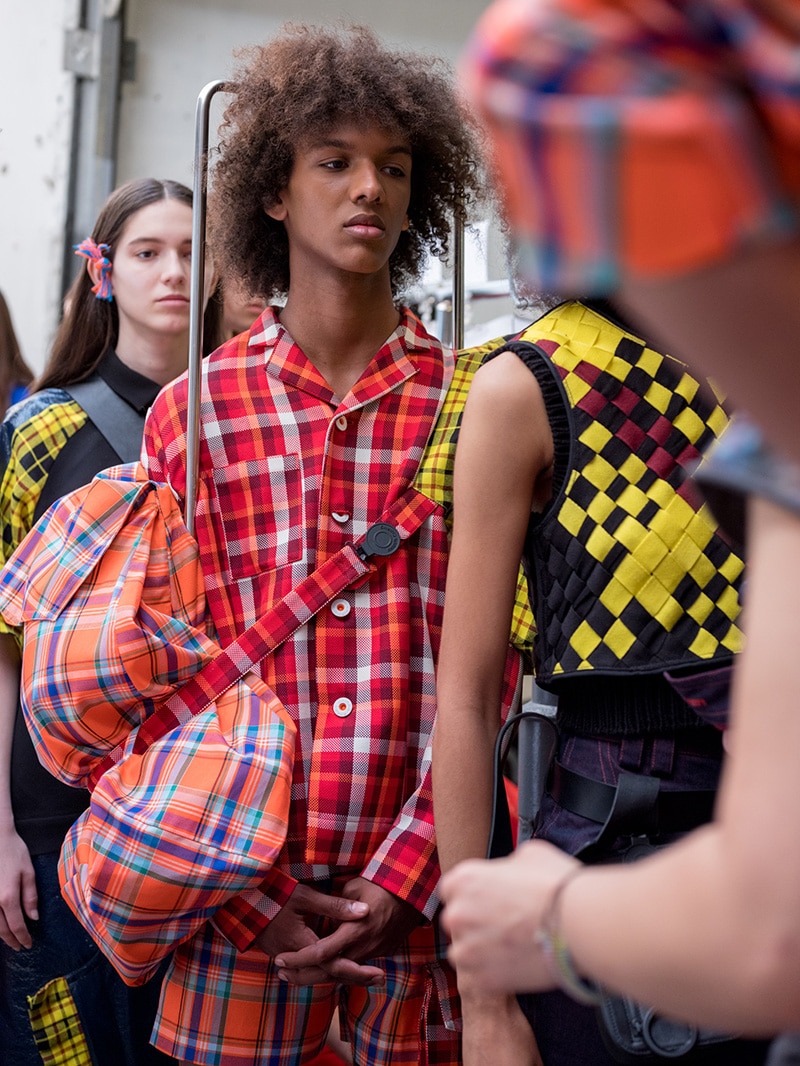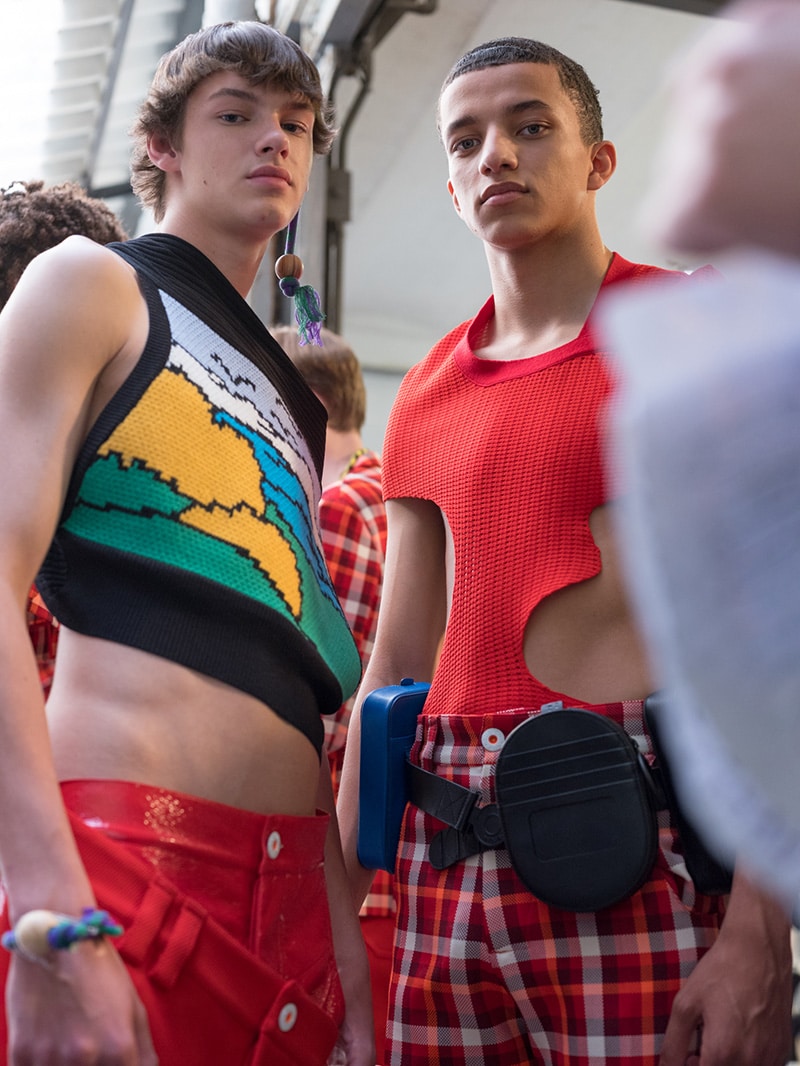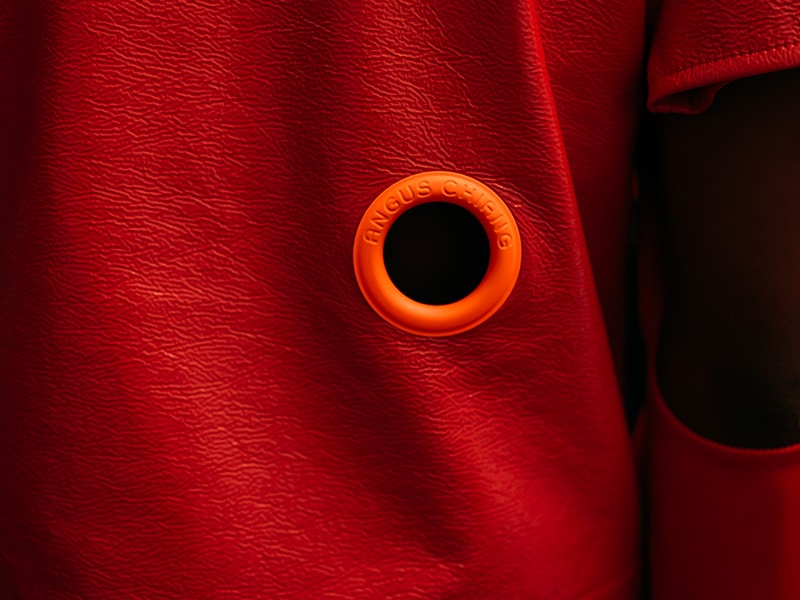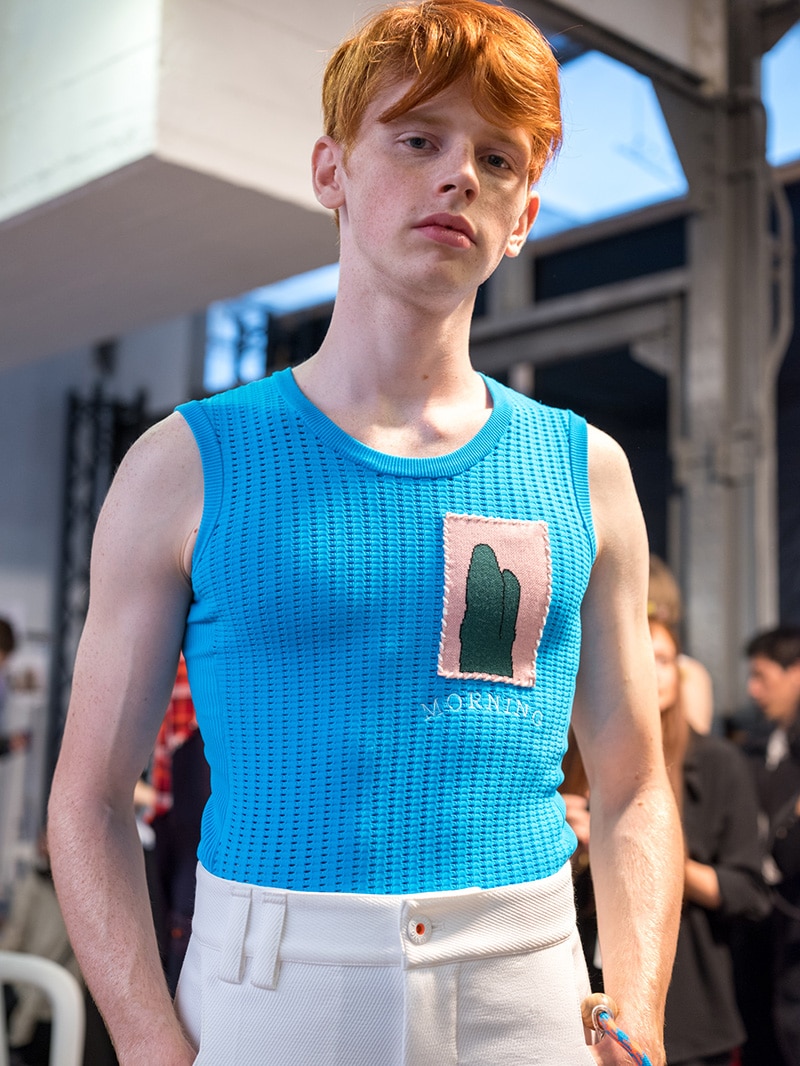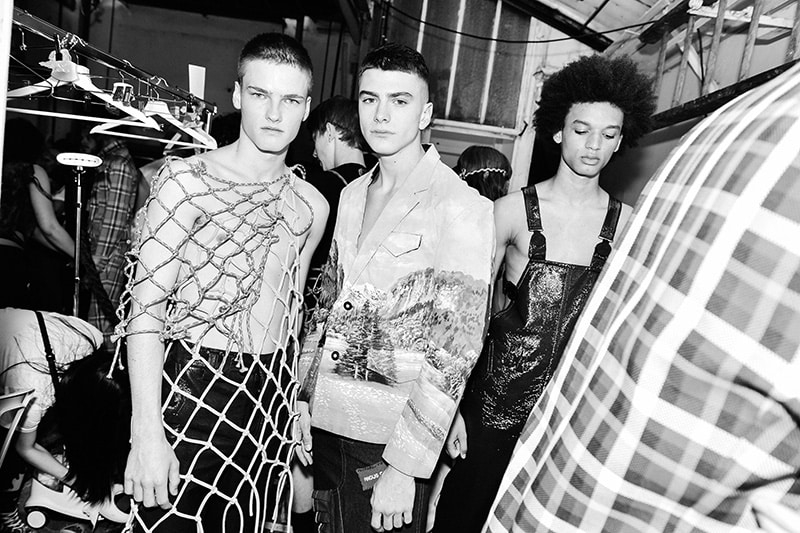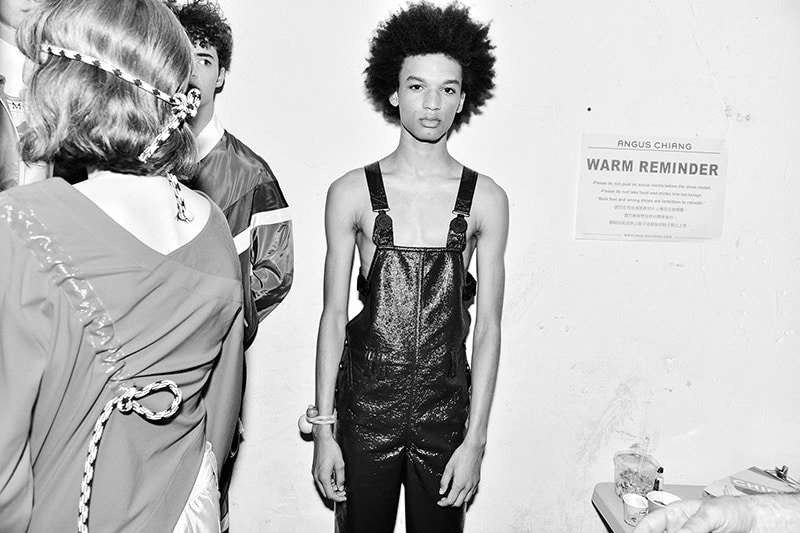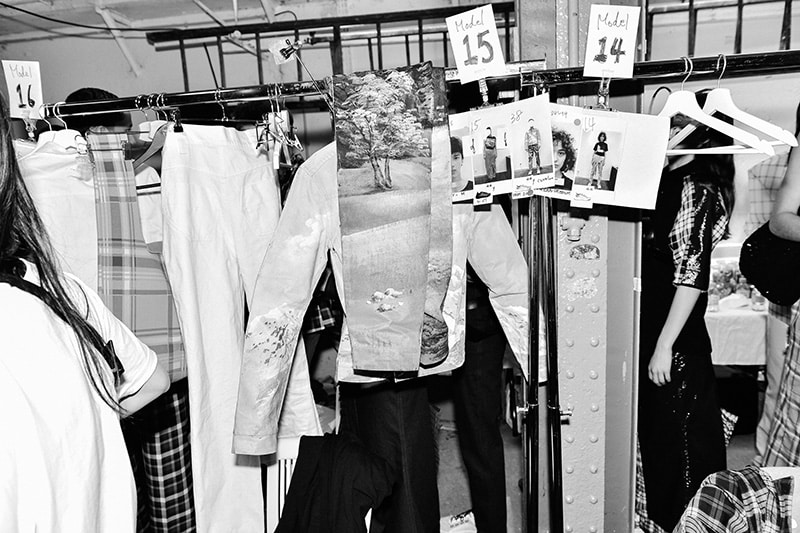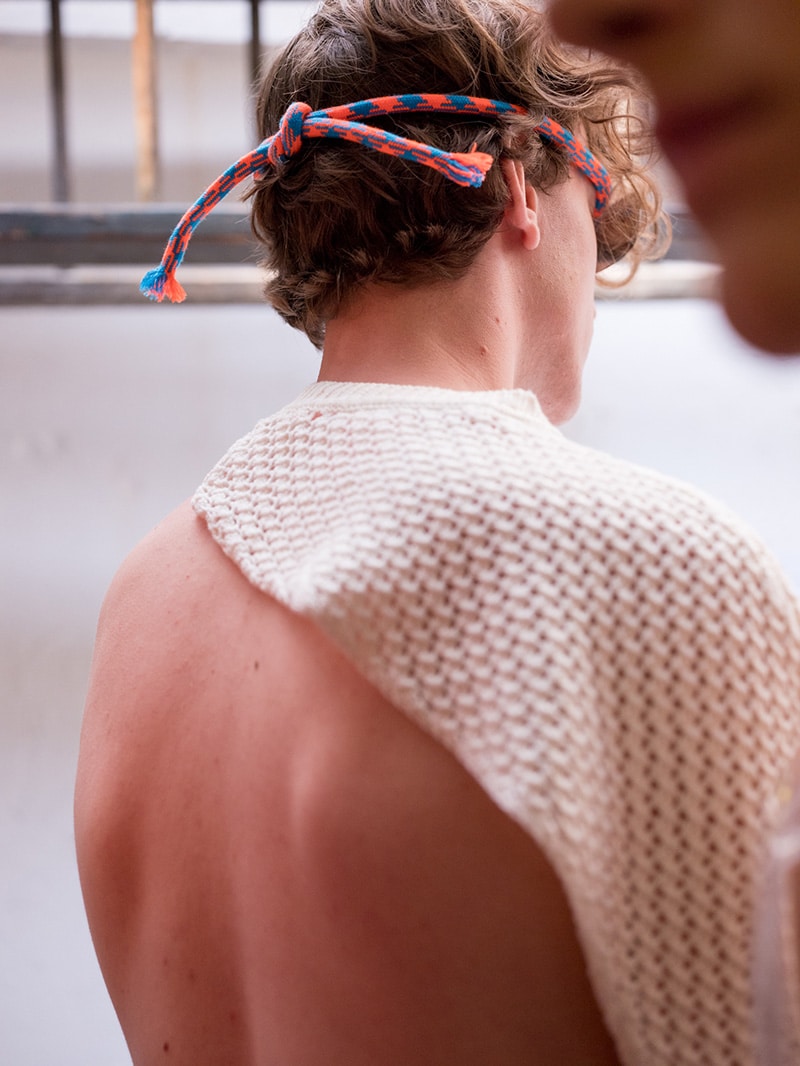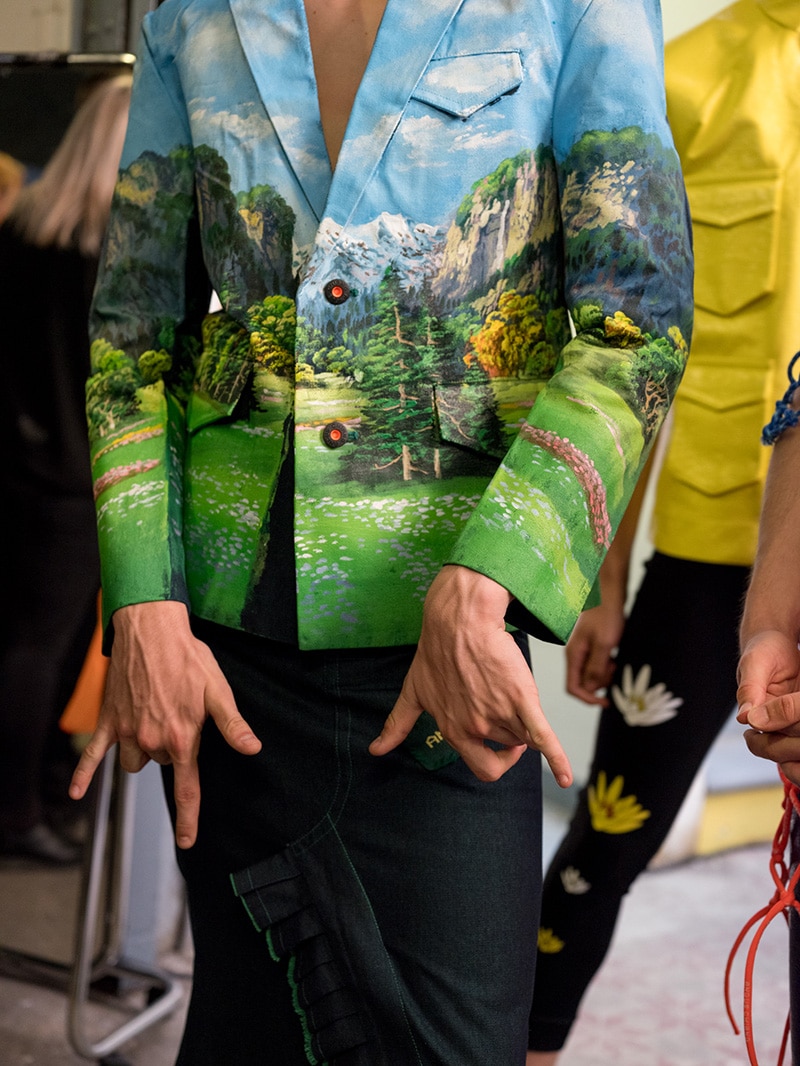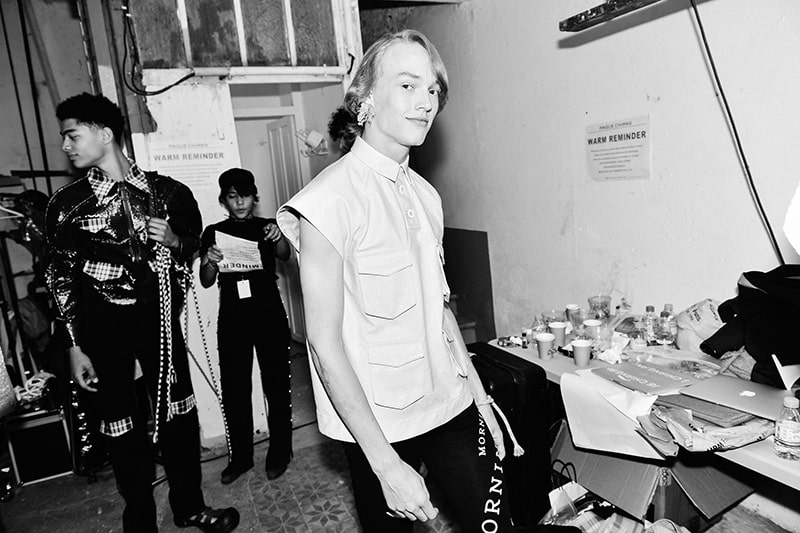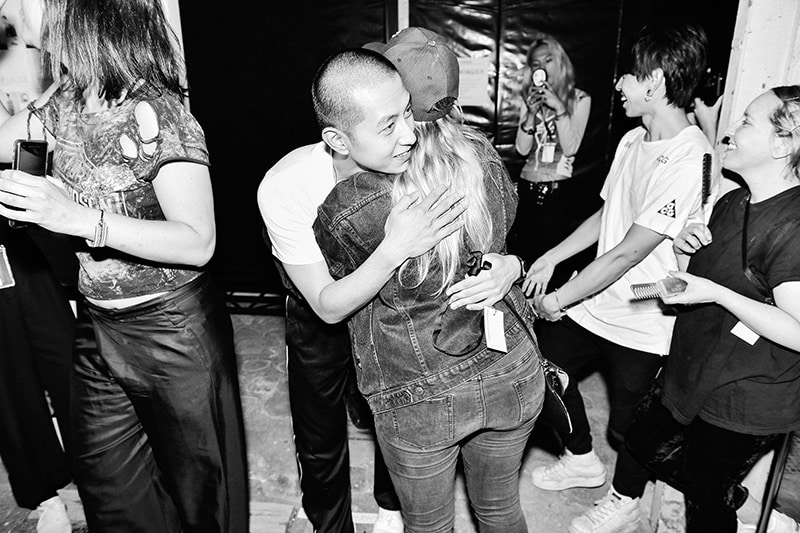 Take a look at ANGUS CHIANG Spring/Summer 2019 backstage, captured by the lens of Marc Medina during Paris Fashion Week, in exclusive for Fucking Young!
Angus Chiang's SS19 collection focuses on the older generations preserved idea of city life. This image revolves around street art in Taiwan's city corners known as the 'transformer box'. The 'transformer box' holds much ambiguity within Taiwan, with many feeling that the presence is a hindrance whilst others argue that it allows an ageless, creative freedom. Aesthetics from each era compete with one another; each poster is patch-worked with something new, creating a masterpiece that precedes generations.
Angus Chiang uses this to create a collage of Taiwan. The SS19 collection attempts to understand each individual's story whilst viewing a new generation coexisting within an old. Looking at the everyday clothing of Aunts and Uncles at the local community centre, polo shirts, cropped pants and fake two pieces tops are reimagined in fun, youthful concepts. Chiang uses a hemming technique to interpret unruly lines and silhouettes.