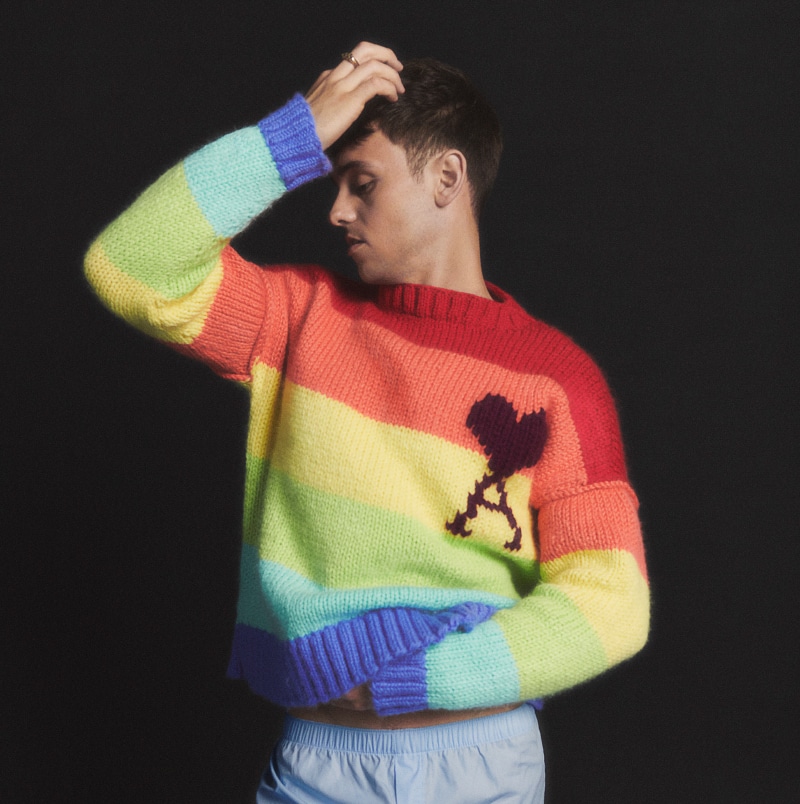 This year, AMI is partnering up with Tom Daley for an exclusive collaboration honoring Pride Month. The British Olympic champion has knitted two sweaters: an Ami de Coeur Rainbow Jumper, a staple pride piece for the wardrobe, with a hand embroidered Ami de Cœur logo, in an alpaca and merino wool blend. The second knit is a Cropped Cable Jumper, based on an AMI runway piece, with a cropped body and elongated arms, in a similar wool blend. Each of these unique pieces will be sold at two different events.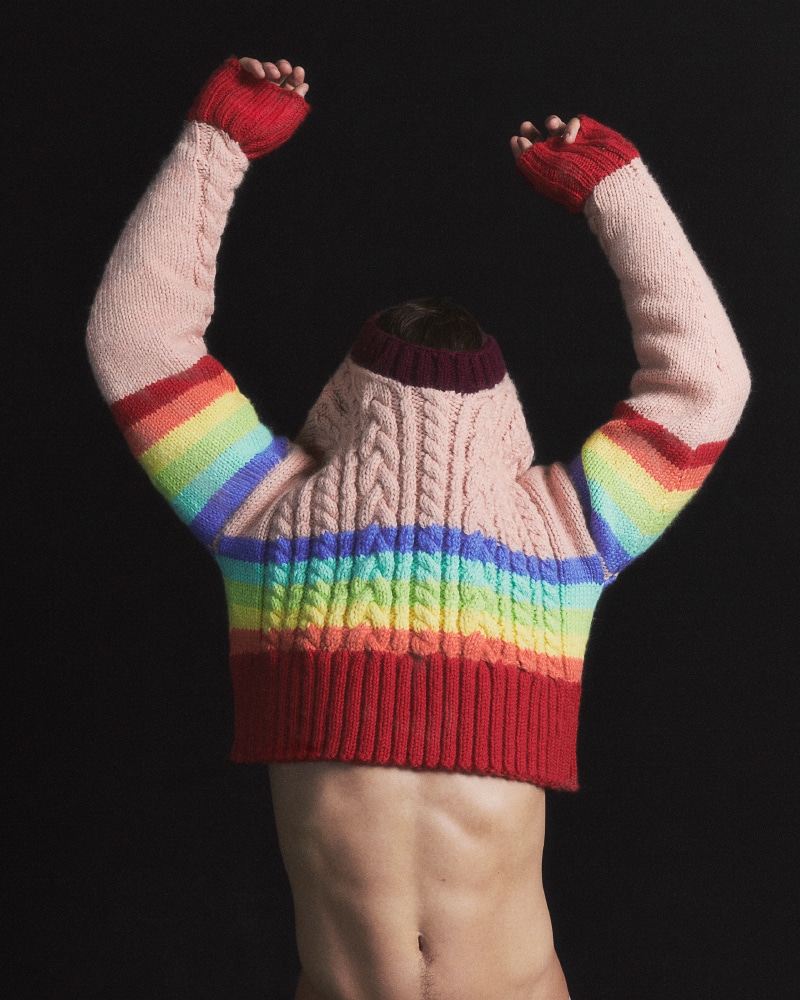 An online Auction – from June 4th to June 14th:
In a first activation, the Ami de Coeur Rainbow Jumper by Tom Daley will be sold to the highest bidder at an online auction, on Drouot.com, the website of one of the oldest and largest auction houses, Drouot.
A limited NFT sale:
For the first time in its history, AMI will produce an NFT version of the Cropped Cable Jumper, to be sold online on June 18th, 2022, during an 8-hours slot. To activate this operation, AMI will collaborate with two NFT specialists: Kanji (a multi-chain platform and go-between for owners and buyers) and Silver Room (an online platform selling looks from collections as NFTs, bridging fashion and Web.3).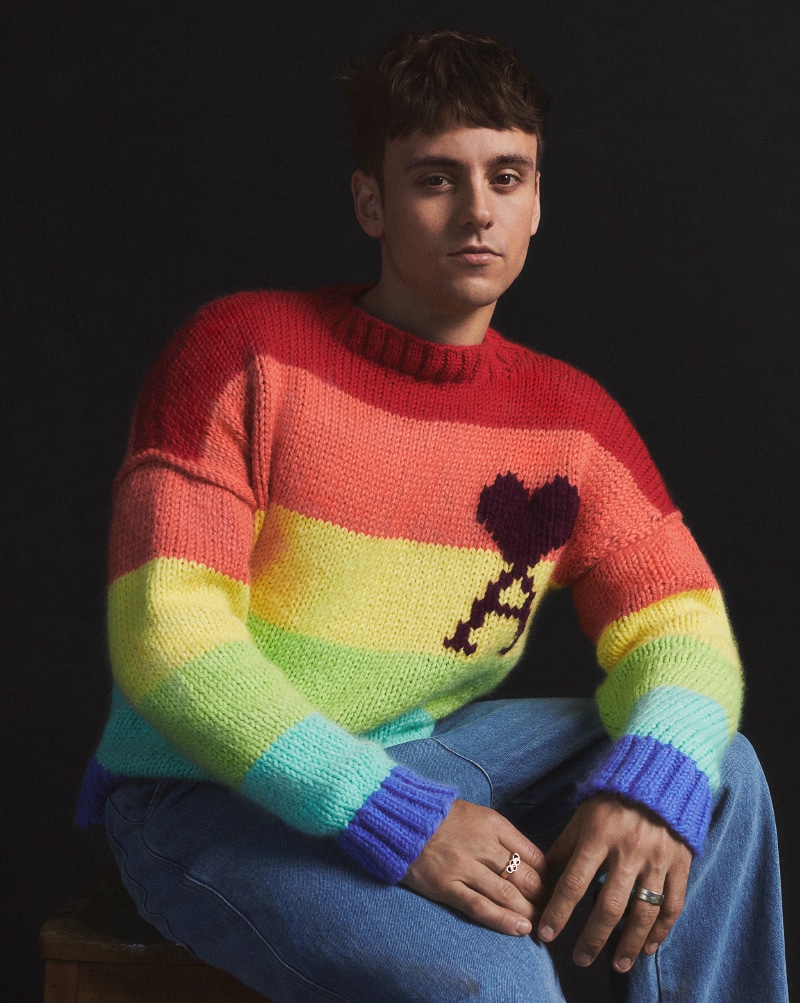 100% of the proceeds of both sales will be redistributed to Kaleidoscope Trust, the charity selected by Tom Daley. Kaleidoscope Trust is a UK-based charity established in 2011, focused on fighting for the human rights of LGBT+ people across the Commonwealth. They fund, fight for and empower those upholding the human rights of LGBT+ people by working with governments, change-makers and civil society organizations to effect meaningful and lasting change in the lives of LGBT+ people everywhere.