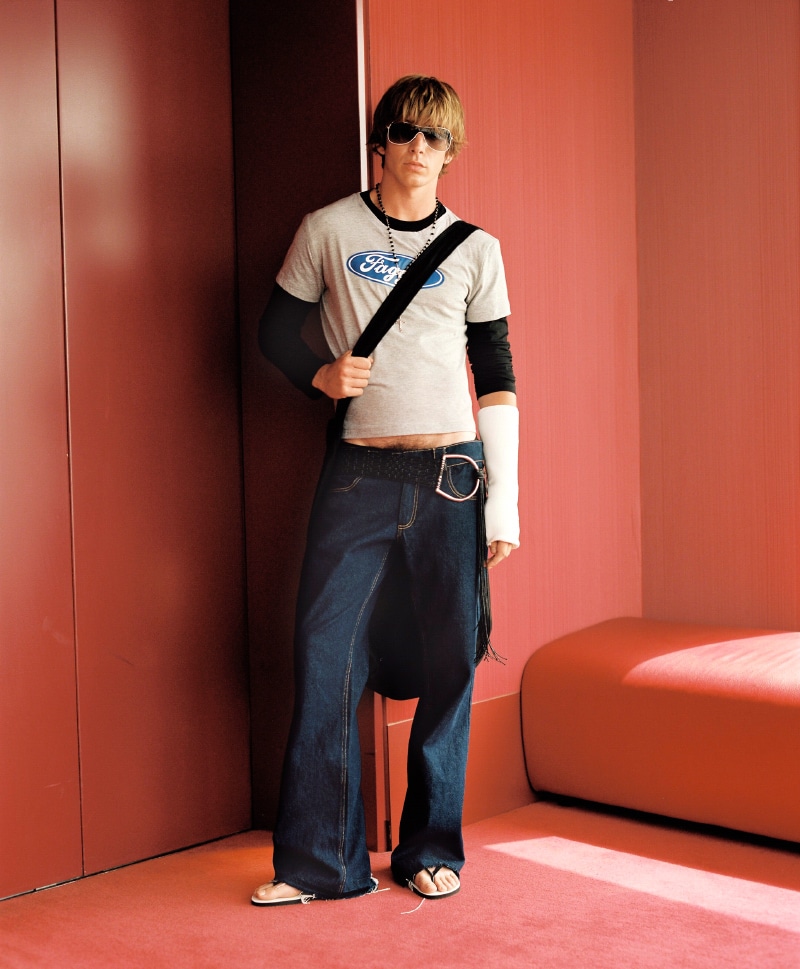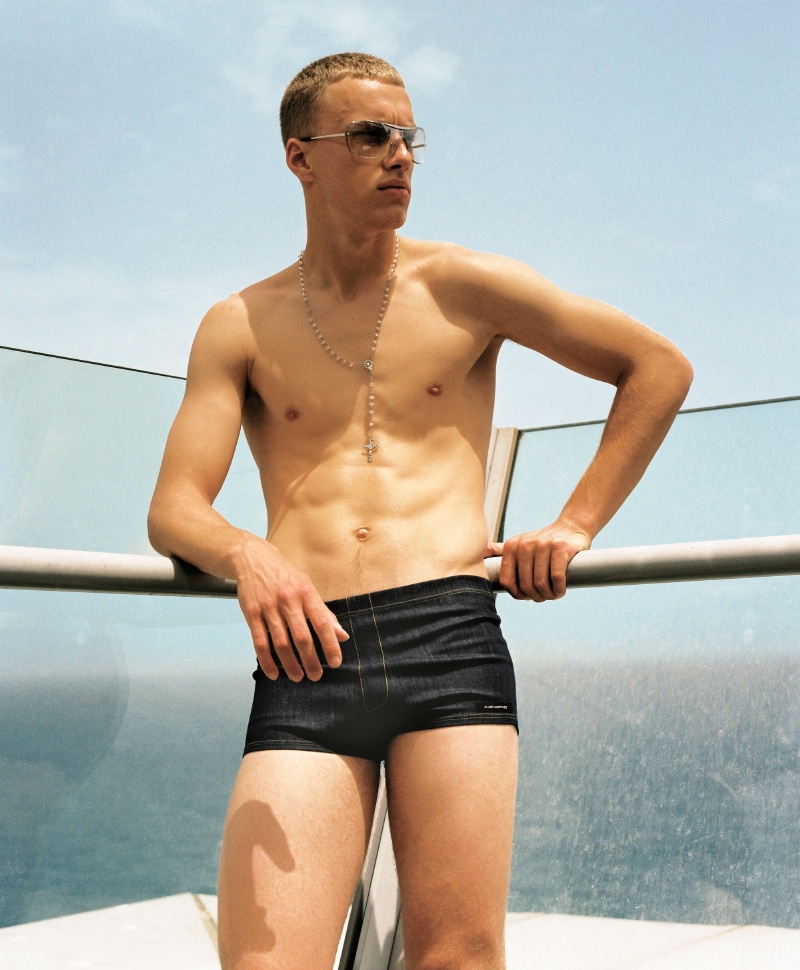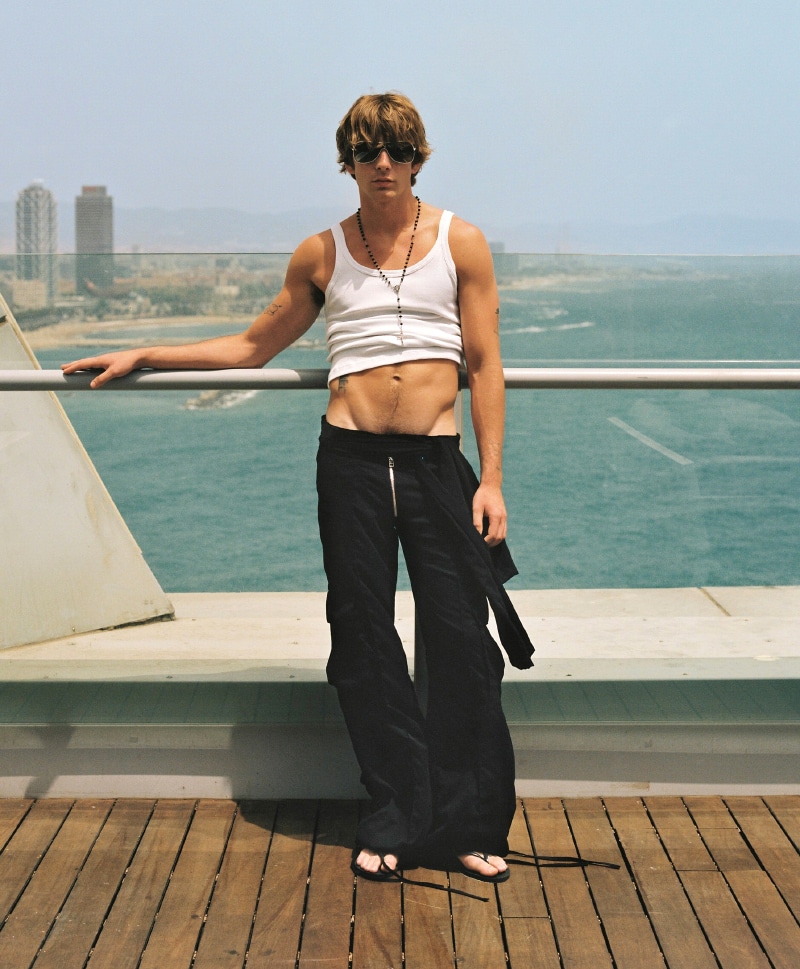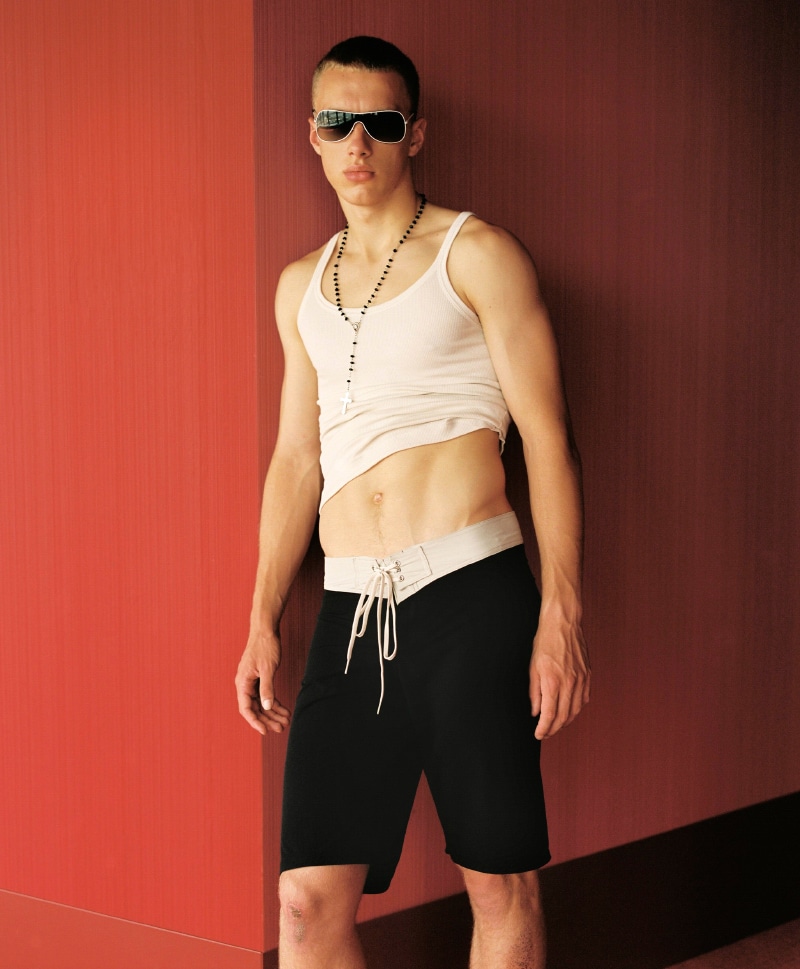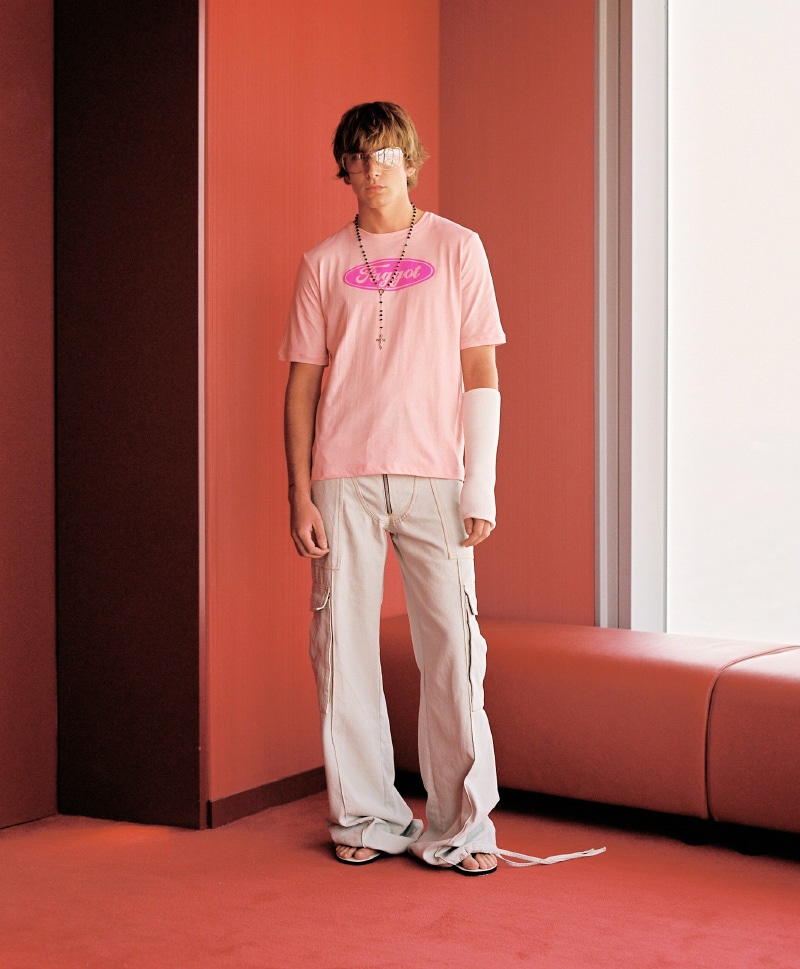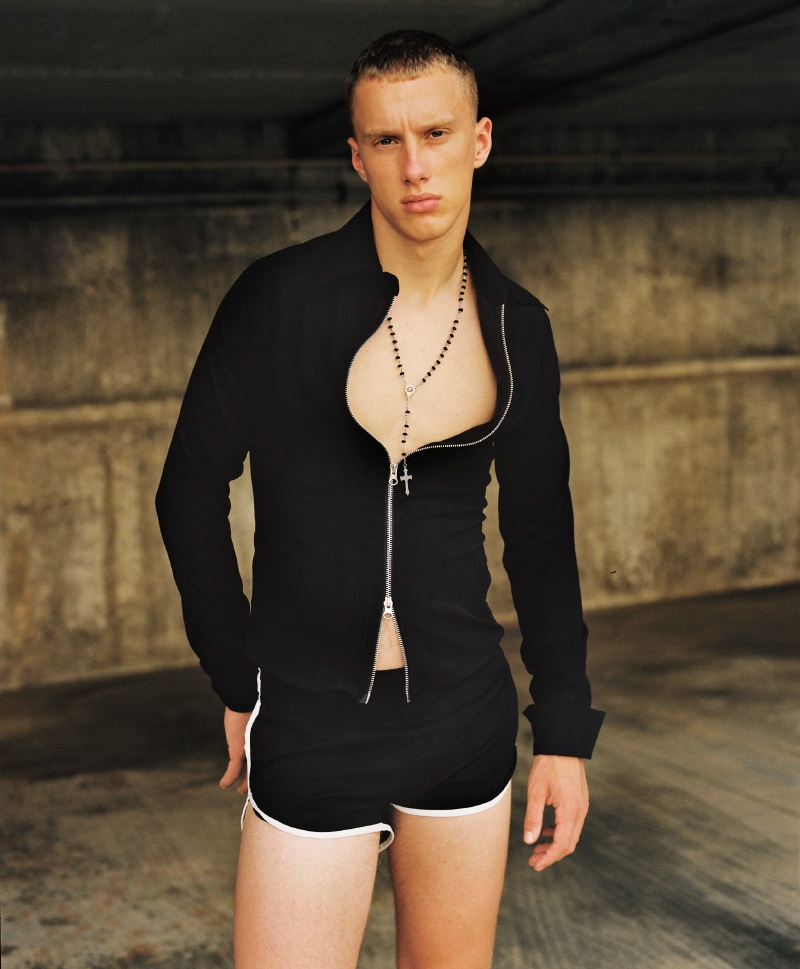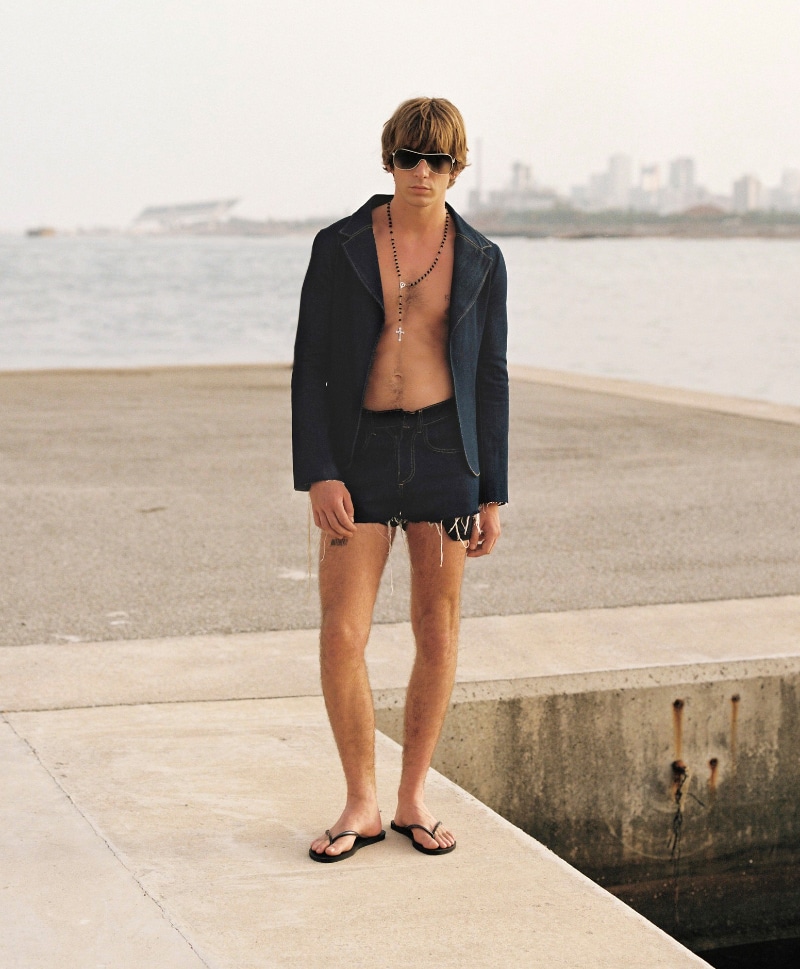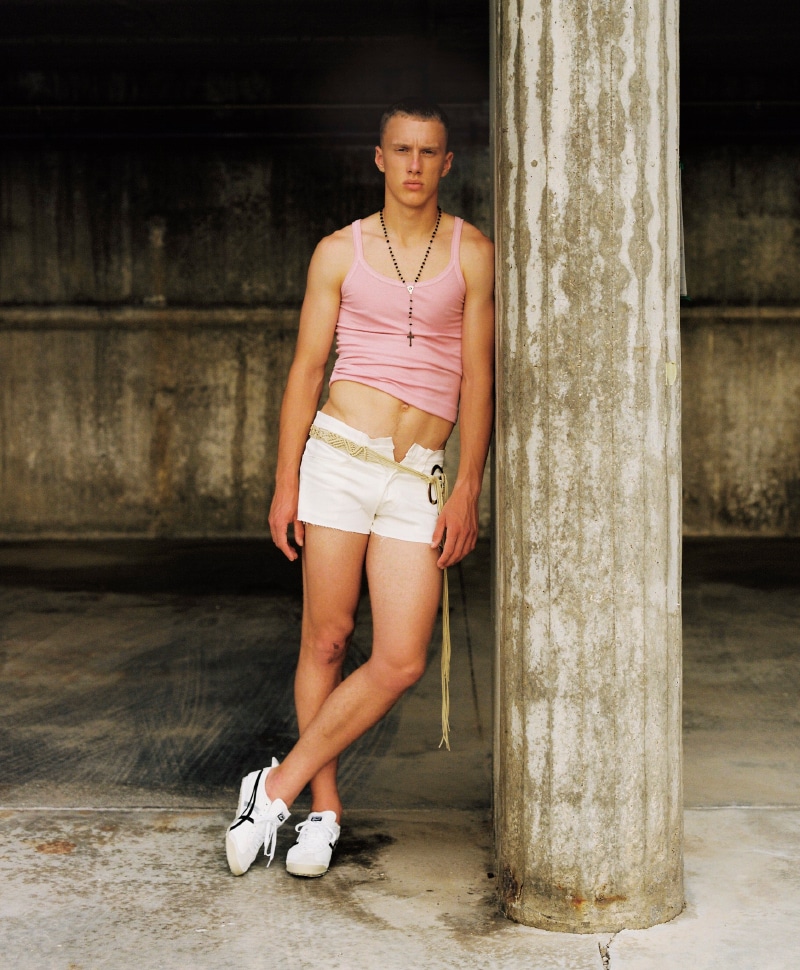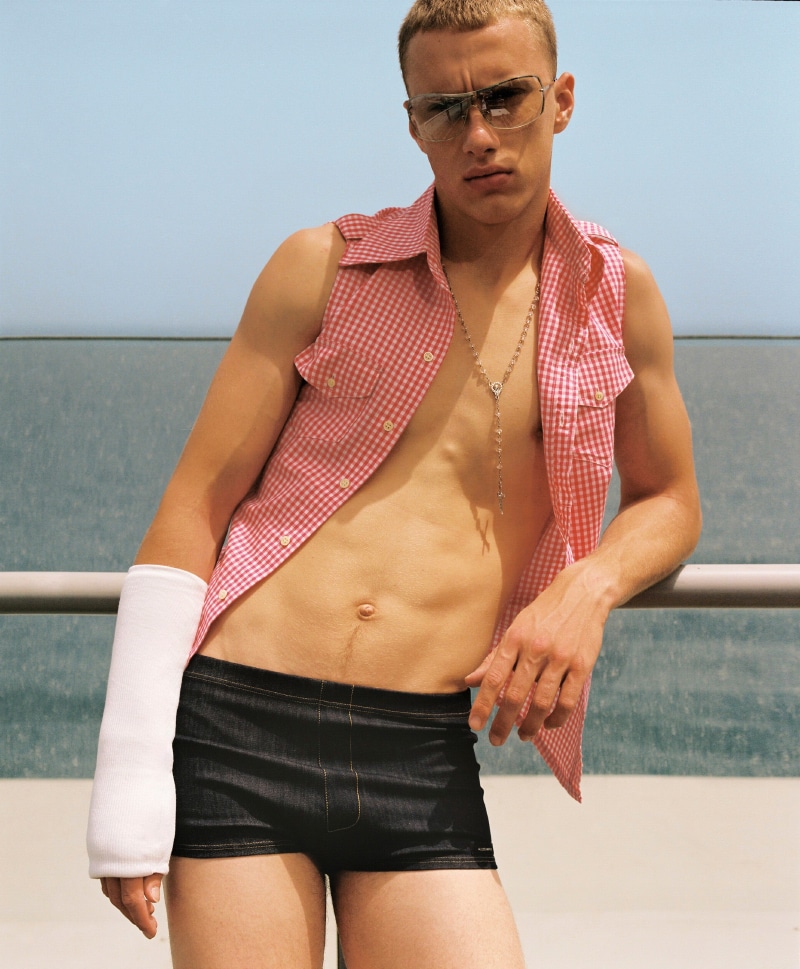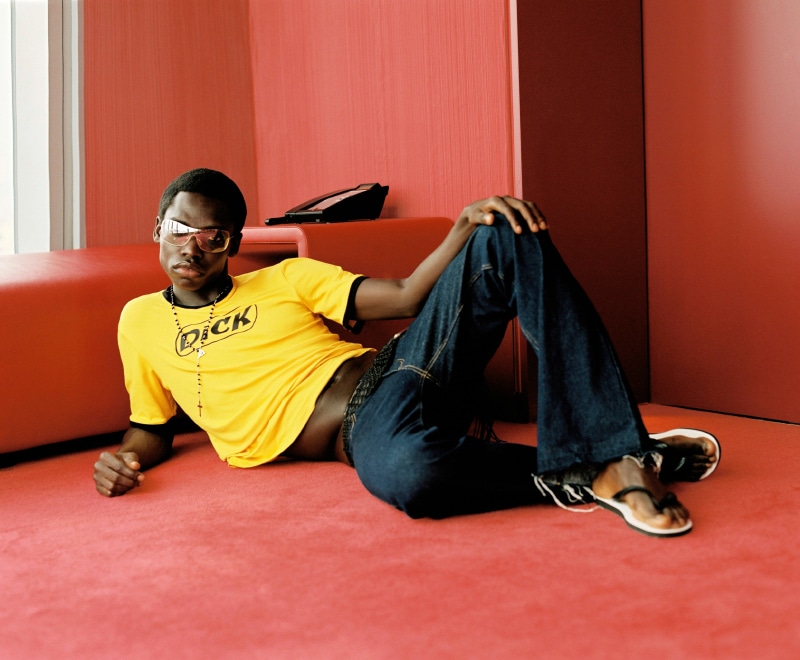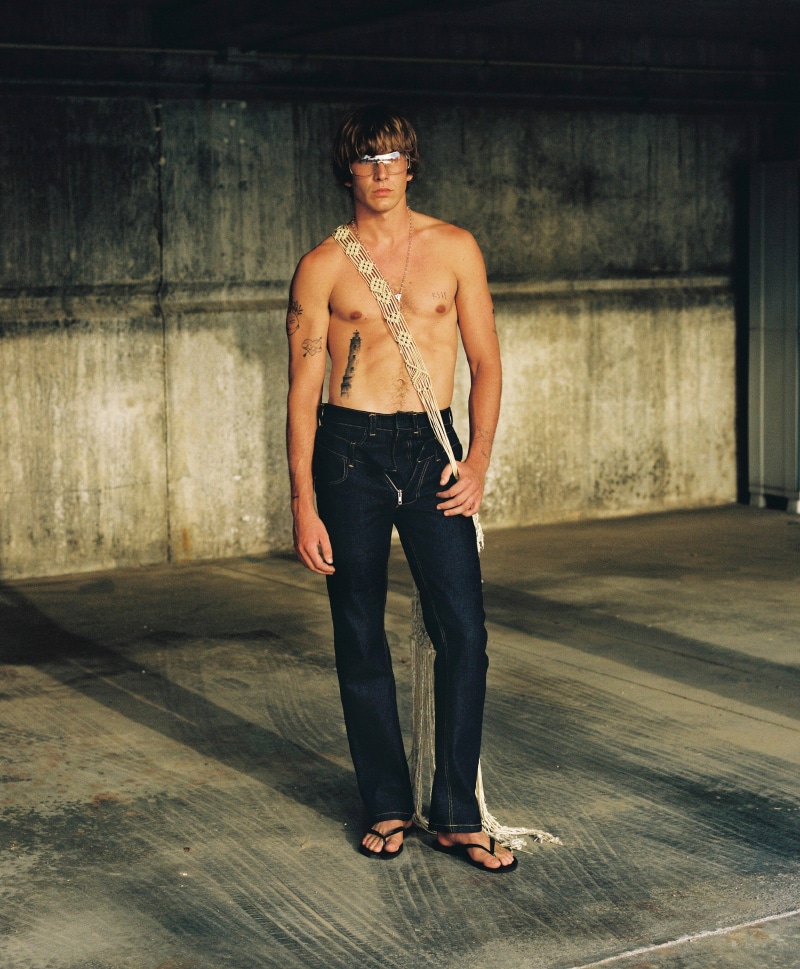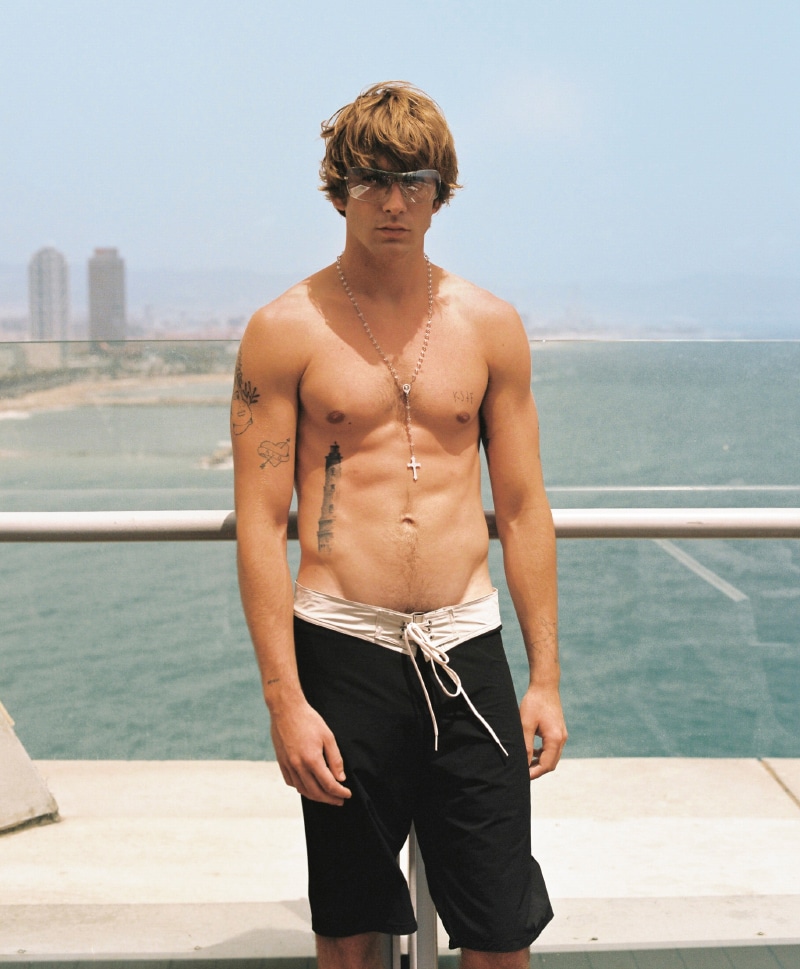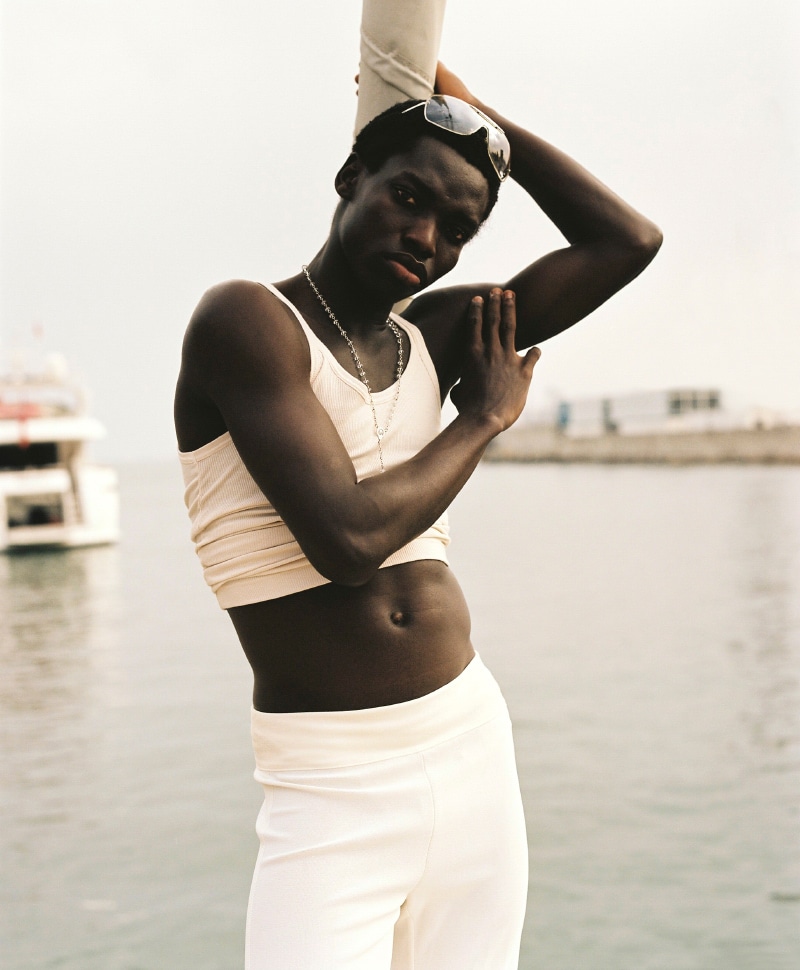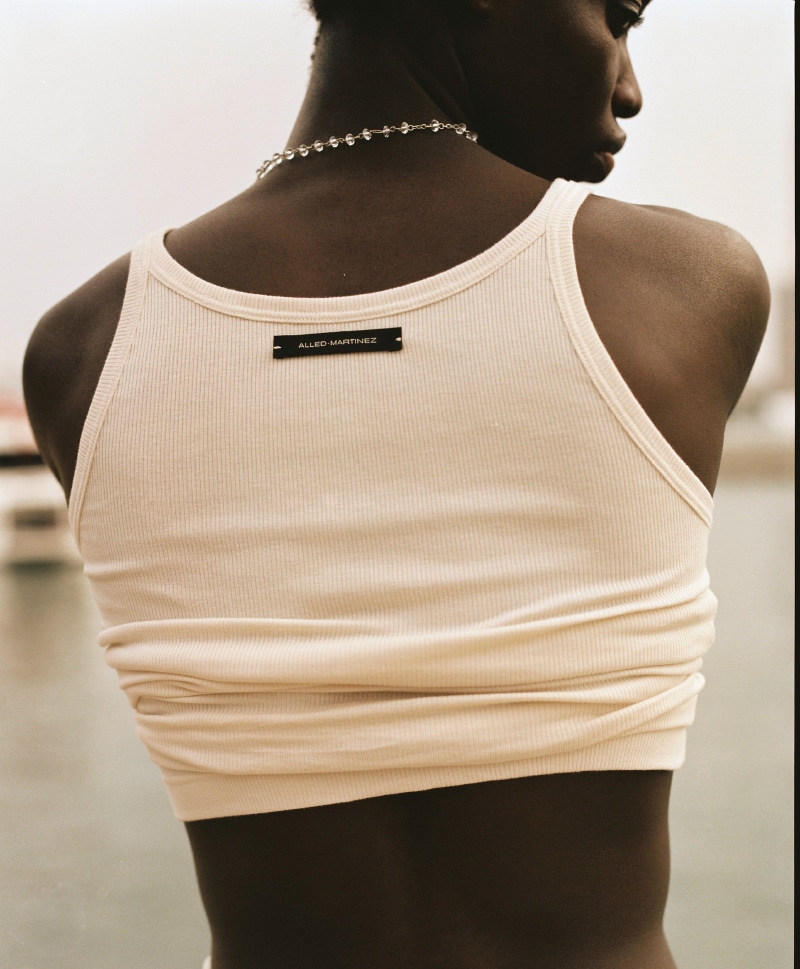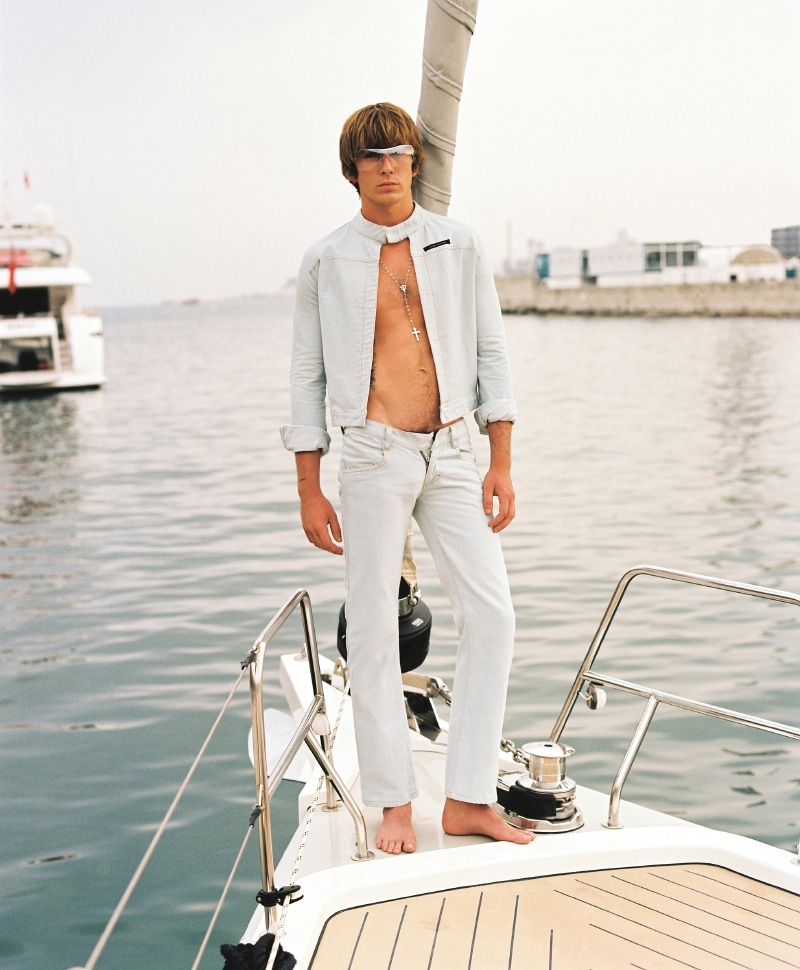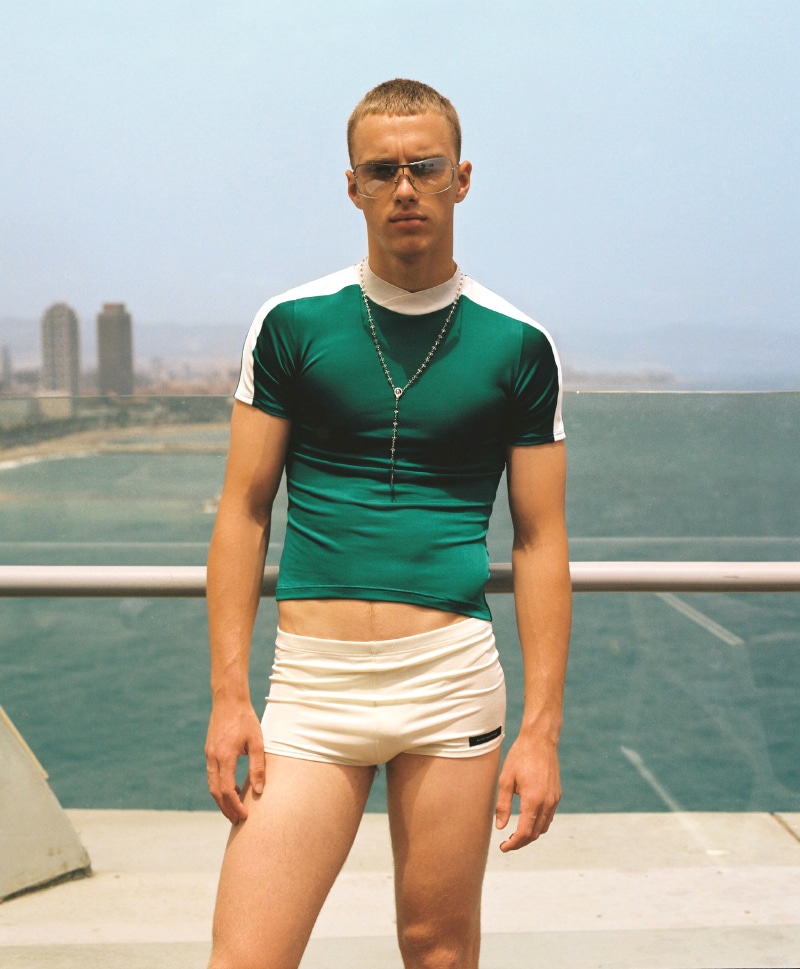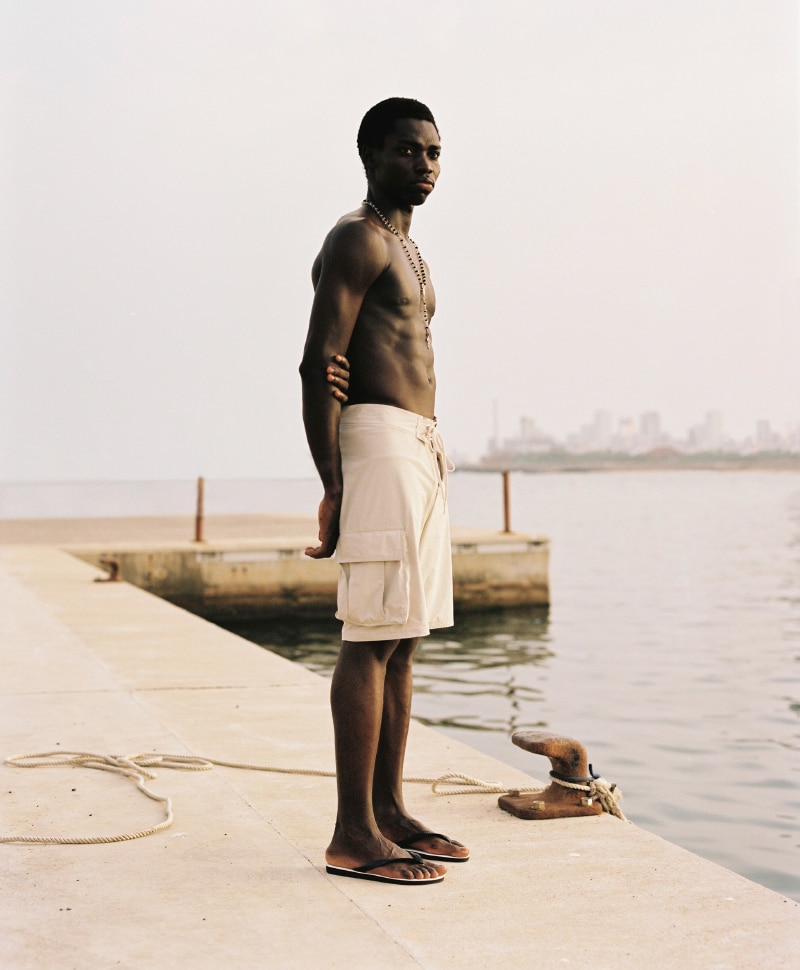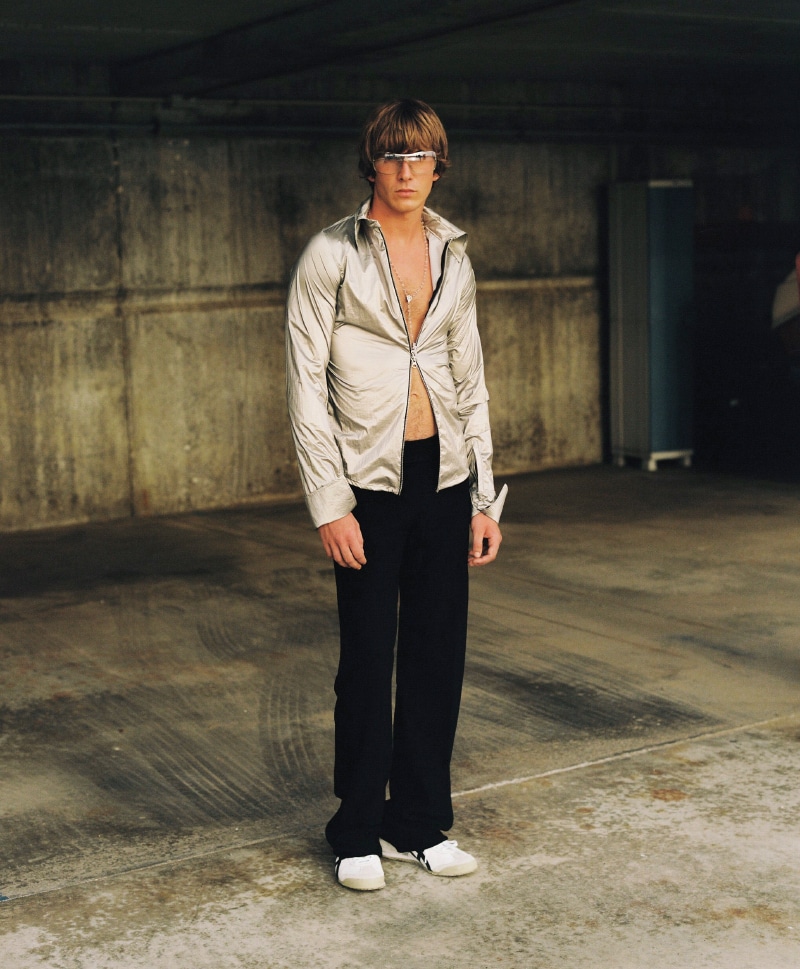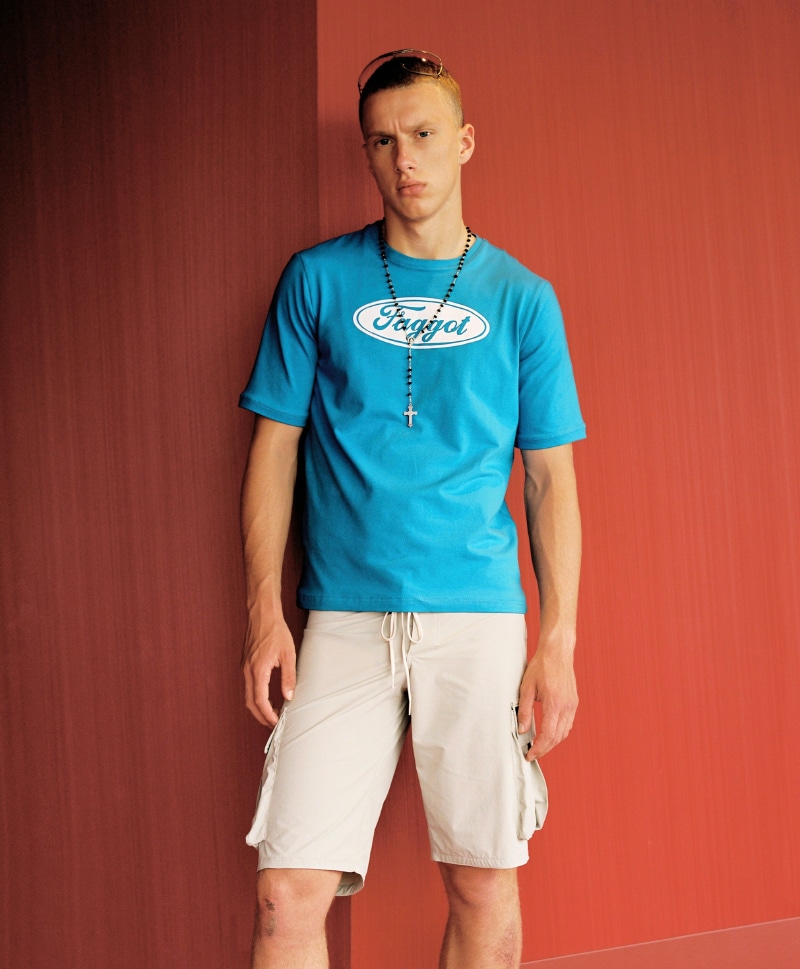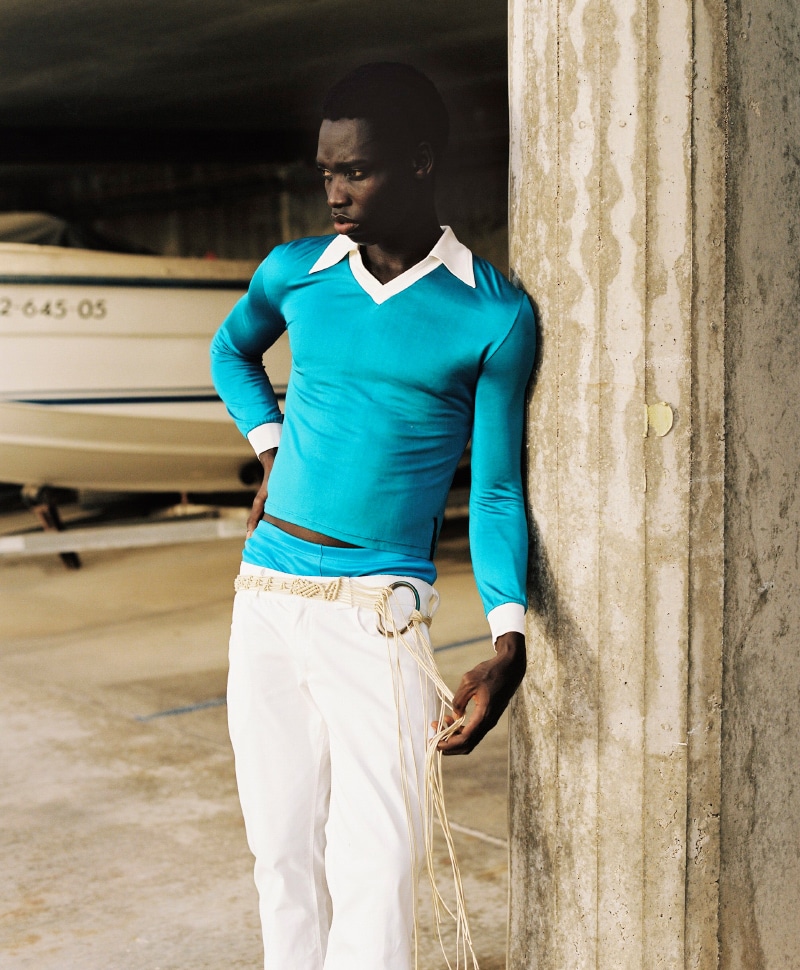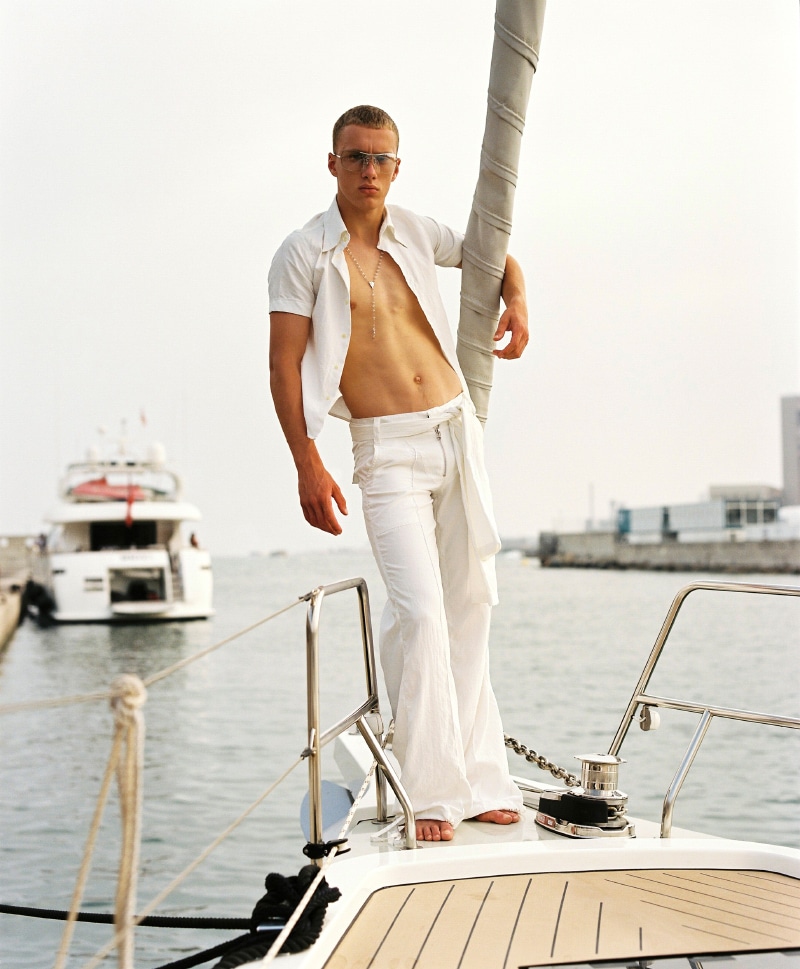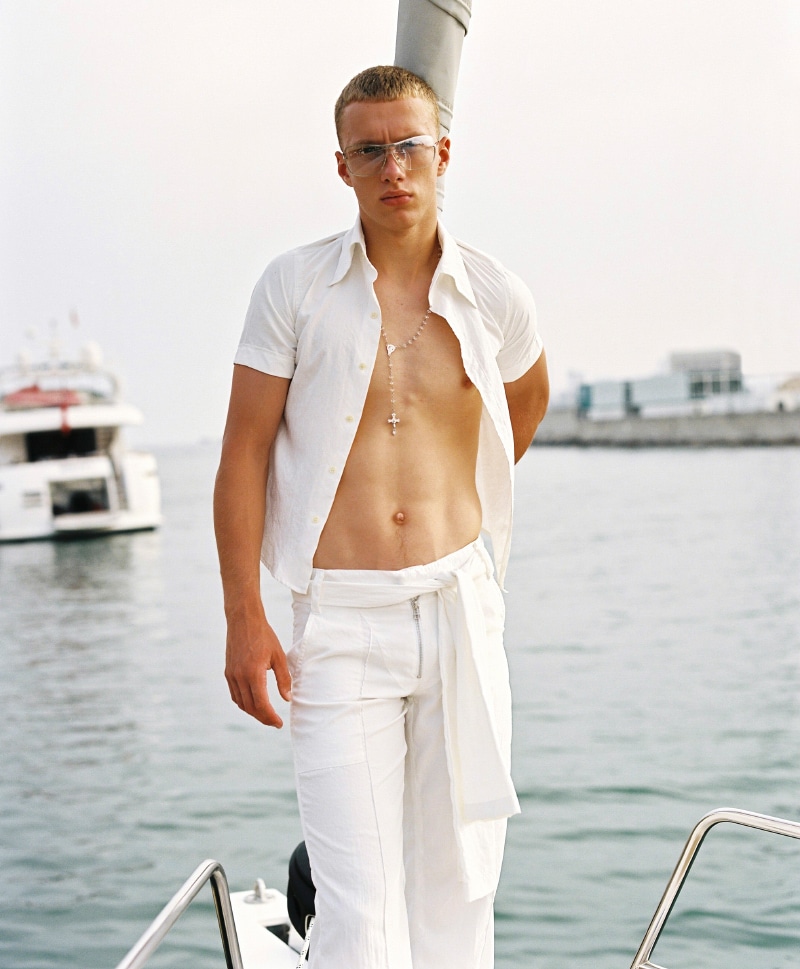 ALLED-MARTINEZ showed in Paris its latest collection in a live presentation for the first time since 2020. Set through a peep-hole at the Palais de Tokyo, we were left with more than a statement with his homoerotic atmosphere and bright colorful clothes.
With his bold presentation, Archie Alled Martinez attempts to reclaim the metrosexual term -that hides a homophobic tone- and reinterprets its iconic silhouette from the early naughties, "camping" it up, eradicating any hint of fragile masculinity and making it 2022.
The clothes presented have a retro aesthetic, featuring tight silhouettes, large logos, and an overall very free vibe. He utilizes these trends while eliminating the hyper-masculine ideologies of the time.
The presentation itself had its viewers watching through peepholes, creating innate sexual energy, with models changing in and out of the various looks. By taking the strongly heteronormative setting of a locker room, and juxtaposing this with openly queer motifs, he creates a very current presentation that makes a strong commentary on the underlying homophobia that lies in the term "metrosexual"