The young actor who stars in the new season of Elite has fun with the new Calvin Klein collection while he talks to us about his passion for cinema and his tricks for dealing with the most controversial characters.
​​Sometimes, it is difficult to separate an actor from his character, even more so when the audience becomes so involved in a show that it even turns it into a true phenomenon. Two obvious examples are the Netflix hits Welcome to Eden and of course, one of its longest-running series: Elite. Memorable characters have passed through the teen fiction located in Las Encinas, but it will also be remembered for its sensual and dangerous rogue gallery. One of its villains is Rául played by Álex Pastrana who could not be more different from his character. This young actor is honest and transparent, without fear of facing complicated challenges. His career has just begun but Álex has completely given himself into an adventure that he plans to enjoy to the fullest. In Fucking Young we explore the concerns of an actor who tries to build a life with effort and an infinite desire to discover more about himself. The new Calvin Klein collection, with its urban and modern garments, is the perfect excuse for Álex to play a little more at the game he does best: life.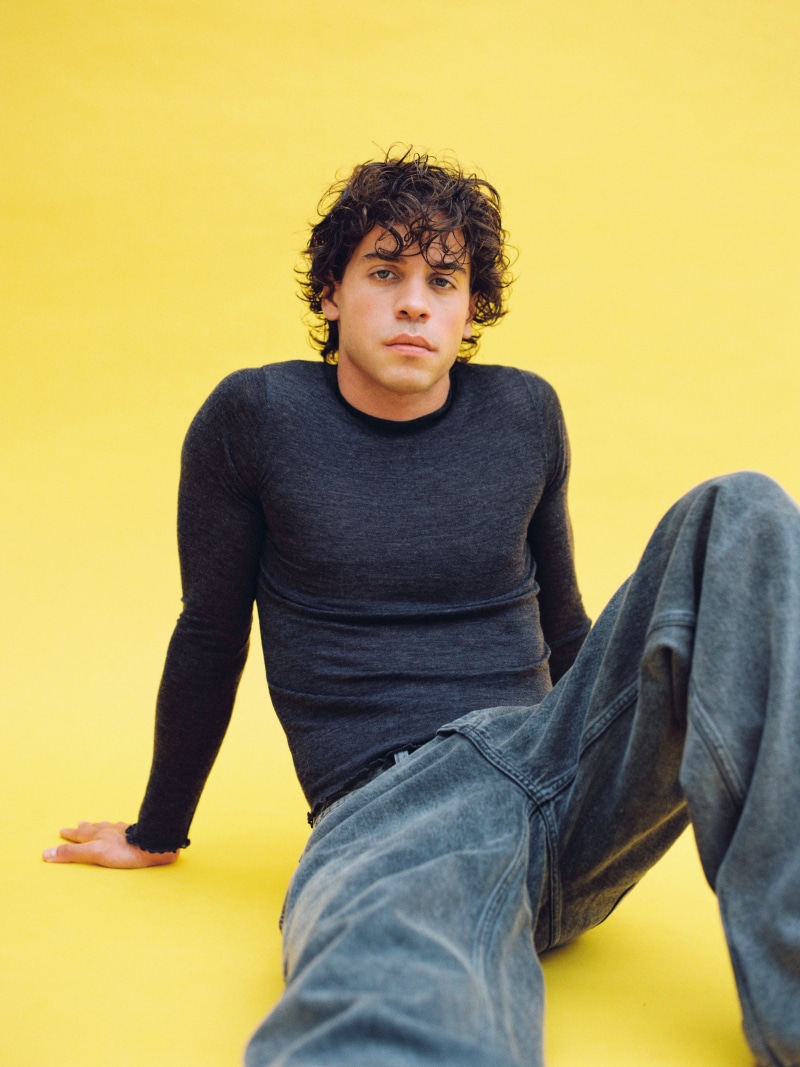 Congratulations, Alex! Season 7 of Elite has just premiered on Netflix and you return playing one of the main characters, how do you feel?
I'm still a little excited, as always when you release a project like this, when you know that a lot of people are going to see it, people with very diverse opinions about the show. I think all of this generates in me a special sensitivity in the days after the premiere and that is why I have tried to take care of my mental health. I have found that walking a couple of times a day for an hour brings me a lot of peace. I try to do it early in the morning and late in the afternoon to relax and lower my heart rate. I always do it by listening to some of my favorite podcasts.
Which one have you been listening to today?
I've listened to Off Camera with Sam Jones. In the episode I listened to today he interviewed Jake Gyllenhaal.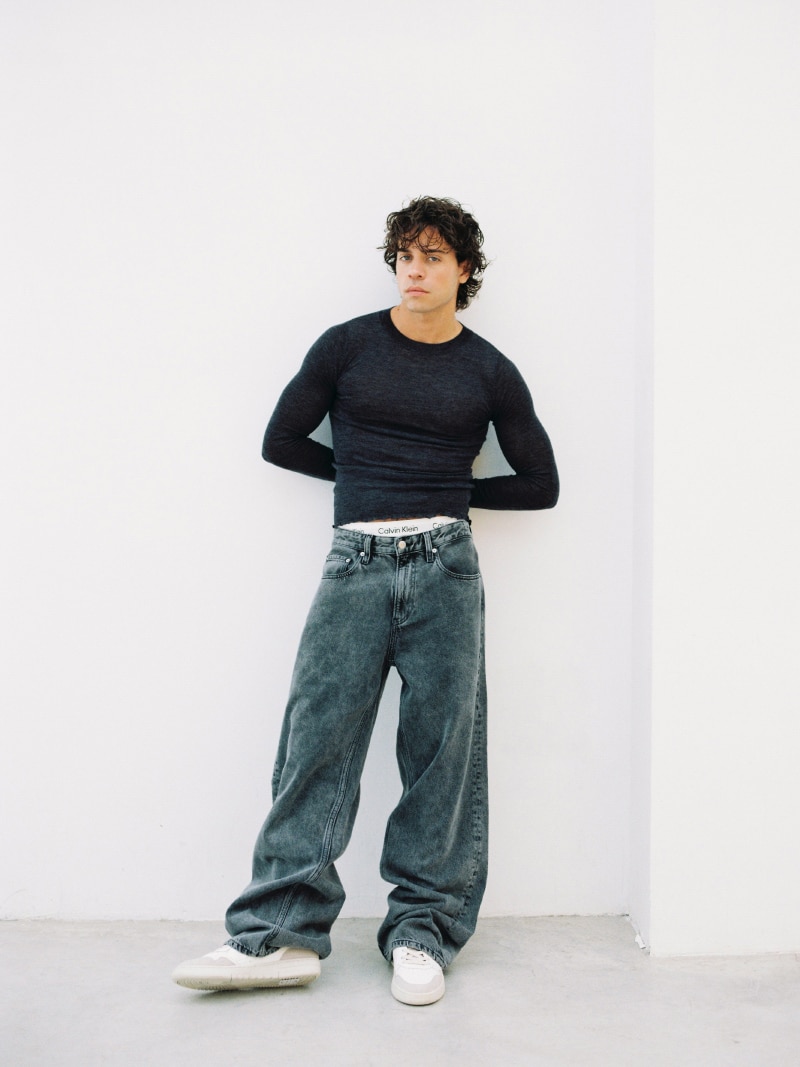 Let's make a top three with your favorite actors.
Just three? Five, please.
OK. Let's go!
One of the essentials for me is Leo DiCaprio because he has always been present in my life. I have always admired him and he has continued to do very good and very different projects. Natalie Portman is also one of my favorites. Since I was little, even when I was not yet interested in performing, I really liked Natalie's films. In my opinion, she is a fantastic actress. If we count Jake Gyllenhaal we have three and that is why I also want to mention Miles Teller who makes more indie films. I love Whiplash. If we talk about Spanish actors, I feel a lot of admiration for Alex Monner and Patrick Criado. Everything they do is of great quality. Javier Bardem, obviously is also a reference, especially because we have gone to the same acting school. During this last season of Elite, I have worked with the great Maribel Verdú and it has been a wonderful experience. Meeting someone so iconic and discovering that person is close, warm, and generous is incredible. It has been a privilege to film alongside her.
Has she given you any advice during those scenes you shared?
I have learned a lot, especially about feeling comfortable on the set and owning my place. Part of what Maribel has taught me is a type of knowledge that I would like to be able to apply in the future when I have more experience and confidence.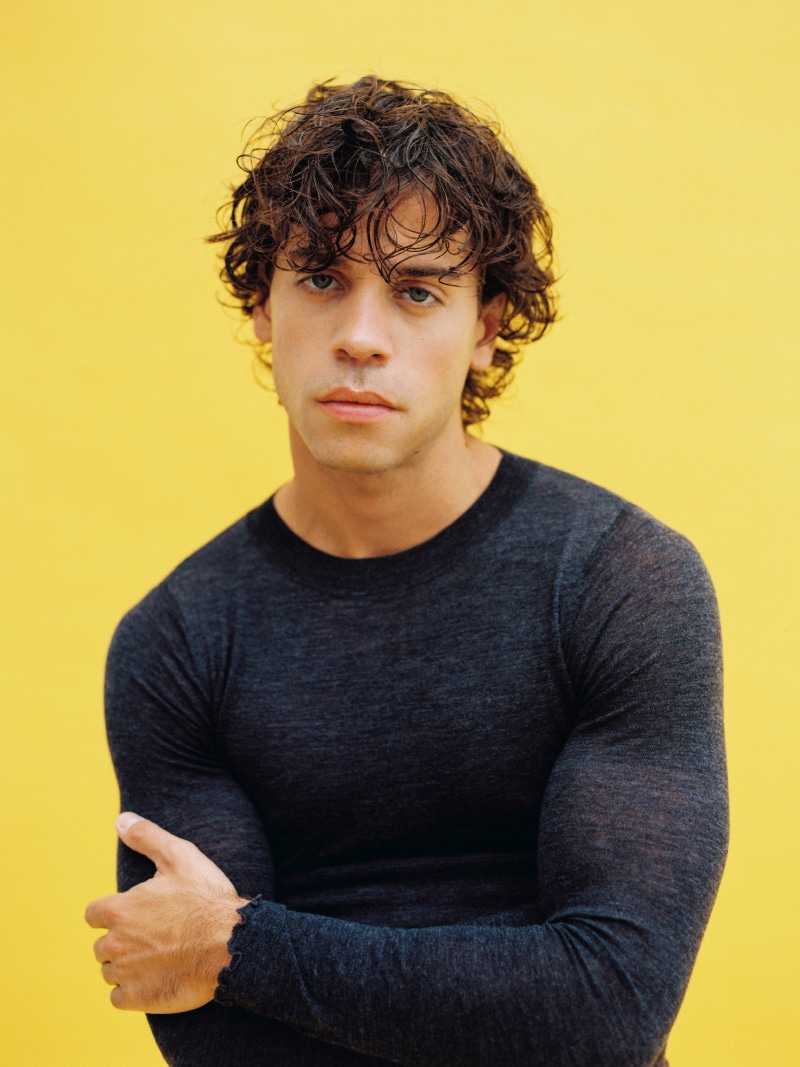 Did you feel nervous when you had to shoot a scene with her?
No, the truth is that I am not a very nervous person. Each of us who come to work in this business has its own journey. Some have gone to school, others have started very, very young, and others when they were more adults. I am grateful for the years I spent in my school, Estudio Corazza, as they gave me the tools to feel calm on a set and in front of a camera.
Raúl, your character in the series, is quite complicated, don't you think?
Yes. I entered the previous season as the boyfriend of one of the Las Encinas students. We are both very popular on social media where we seem like the perfect couple, but we are not. In our private lives, I mistreat her and abuse her. That was what we were interested in telling, how on social media we can show a face that is very different from the one we show in our private lives when our followers are not looking. Reality can be darker than it seems. I think that movies show a lot of violence between adult couples and it is also necessary to show the violence and abuse that can happen between a teenage couple.
Have you learned anything from your character?
Yes, I have learned what to avoid in a relationship. The beauty of the acting job is that you can immerse yourself in lives different from your own while you investigate and delve deeper into your character. On this occasion, I have been able to learn about toxic masculinity and violent relationships. I have spoken to many women and heard many testimonies. I have managed to be more aware of all this and use examples to build a character while also awakening my empathy and learning to raise my voice if I see situations that are not right.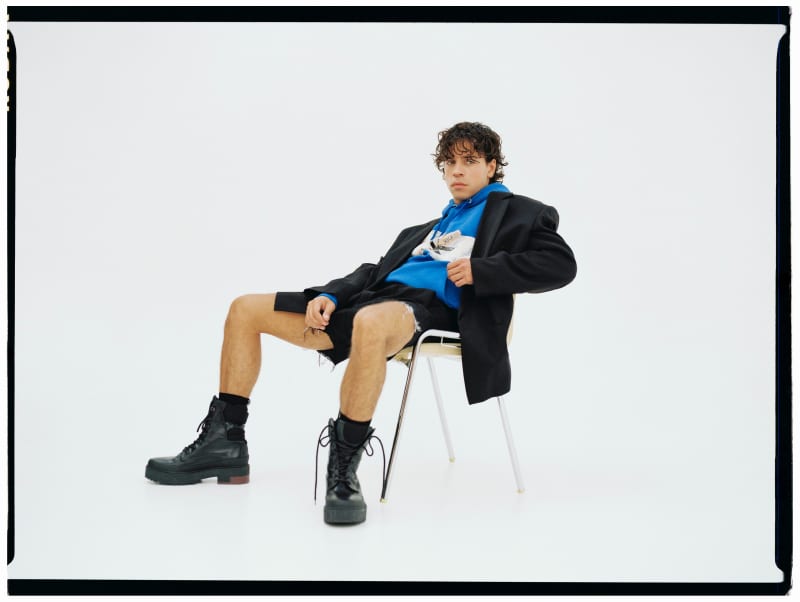 How have you felt about all that toxic masculinity that your character exhibits?
Elite is a fast-paced series in which things never stop happening, it is a constant conflict. For this reason, I wanted to create a background for my character in order to understand as an actor all that toxic masculinity that he shows in the episodes.
What does that background consist of?
With Raul, I think it all comes from a great inferiority complex and many, many emotional absences. As humans, we are our experiences and everything has an origin, even those types of terrible behaviors. I believe that villains are not born, they are made and that is why as an actor I believe that developing a story about the villain you play allows you to give it much more emotional depth.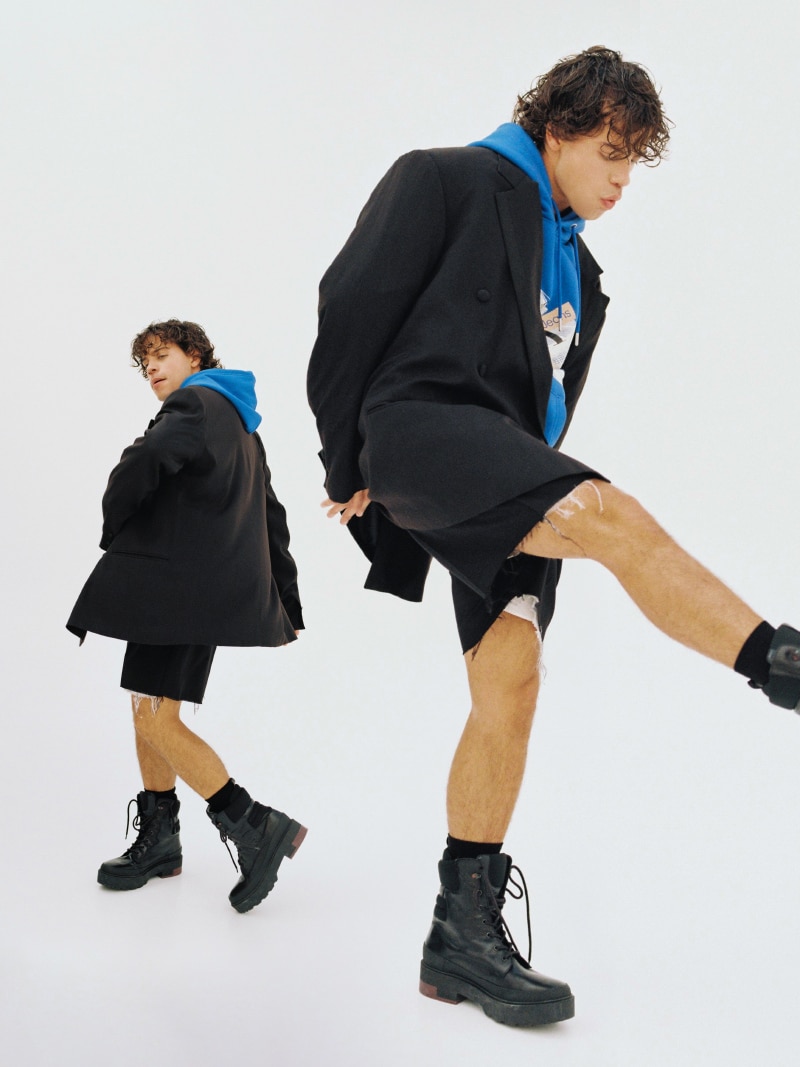 In another Netflix hit show, Welcome to Eden, you also played a villain, do you like that type of role?
I don't dislike it and it's something I didn't expect to do so early in my career. At school, they taught me to play all kinds of roles but during castings, I always positioned myself for the good-guy kind of role. But, suddenly, they started offering me villain roles and I found them very fun. I would be OK with continuing to play villain roles. There are bad guys who are iconic like Hans Landa from Inglourious Basterds or Anton Chigurh from No Country for Old Men. What's cool are complex villains.
Then there are villains like Michael Myers who has no origin or explanation for his evil behavior!
Do you know that I haven't seen any Halloween saga movies?
You have to see them! They are very good! Well, if you ignore the nine movies between the first one to the one they released just a few years ago with Jaime Lee Curtis reprising her role of Laurie Stroud.
Maybe I'll see the first one tonight.
You're going to be amazed! In those movies, there is never an explanation about why Michael does what he does.
As a part of the audience, I also enjoy movies where it is never explained why the villain does what he does. But, as an actor, I think it's different because you're trying to navigate your character's emotions. You want to tell a story and find out the reasons why the plot happens. At school, we work a lot on Shakespeare's texts like Hamlet and you always try to understand the motivation of these very complicated characters.
What is your favorite Shakespeare play?
Hamlet and Romeo & Juliet.
Both plays have characters with a tragic endings, like your Raúl from Elite.
The day we shot Raúl's finale was one of the most fun. Maribel and I were very comfortable and I loved working with the director, Ana Vázquez.
You have starred in two of the most popular Spanish teen shows in recent years, but, as a viewer, what is your relationship with that type of fiction?
I love them, I adore them. I know I'm not young enough to play a character who goes to high school, but I can still play the roles of people who are in college. I love crazy teenage movies like The Spectacular Now.
I find that movie very cute!
I also like Nick & Nora's Infinite Playlist.
Have you seen Ruby Sparks by Paul Dano?
Sure! Have you seen What If?
Yes, I loved it.
A movie that I also like but is not very popular is Garden State with Natalie Portman.
Not very popular? Its soundtrack is epic! And speaking of epic soundtracks, what about The O.C.?
No, as a teenager I must admit that I did not watch any series. I was playing Pokemon all the time.
Well, I watched The O.C. this year. It's never too late!
Well, I didn't even watch Gossip Girl, can you imagine? But to prepare for my role on Elite I did watch several teen shows and I loved 13 Reasons Why and Outer Banks, the latter being one of my favorites.
Tell me you followed Riverdale! It is the best teen series of the last decade. There is no fiction as crazy as that. I think it is an example of how to make teen fiction without pretension but entertaining.
How many seasons does it have?
Eight! And the main characters even have superpowers by the end of season seven! Seems incredible that everything started with just the murder of Jason Blossom…
It seems like a really crazy show.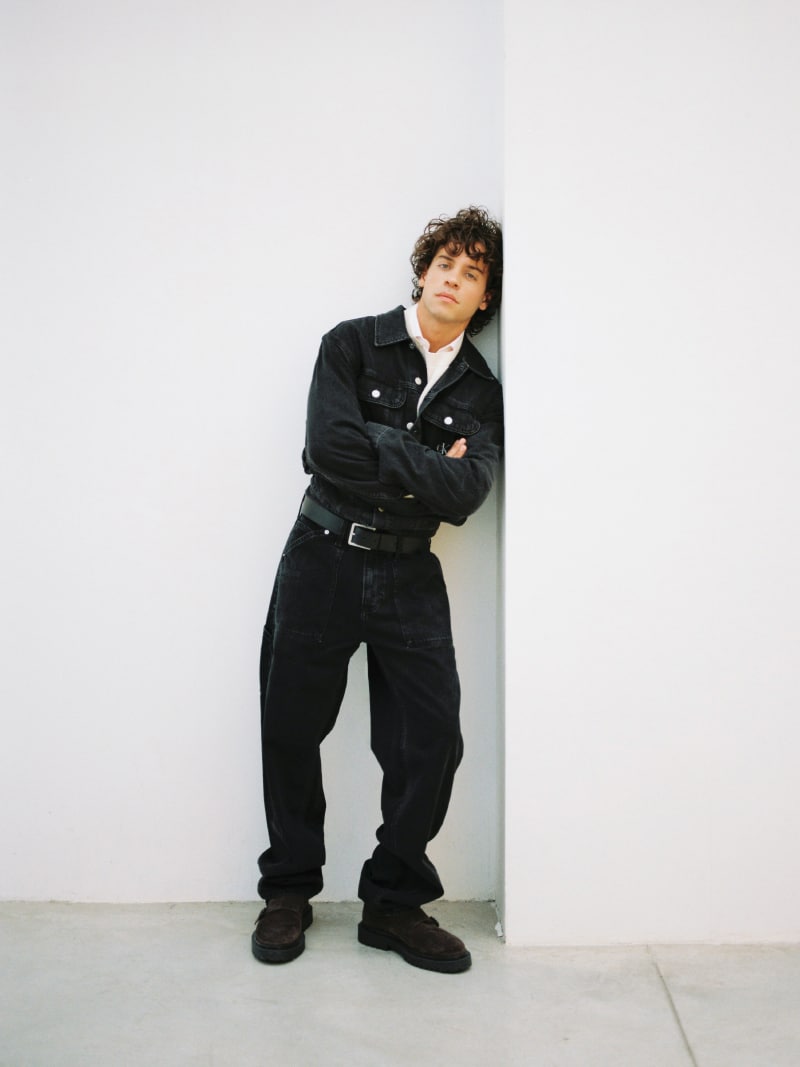 By the way, you mentioned before that you were a teenager who played Pokemon. What else can you tell us about your teenage uncle?
I also played soccer although I didn't like watching it on tv. I really enjoyed spending time with my family and a small group of close friends. You could say that we were not very popular, we were the outsiders.
And what about the future? What's next for Álex Pastrana?
Wow, if I told you I would have to kill you! (laughs).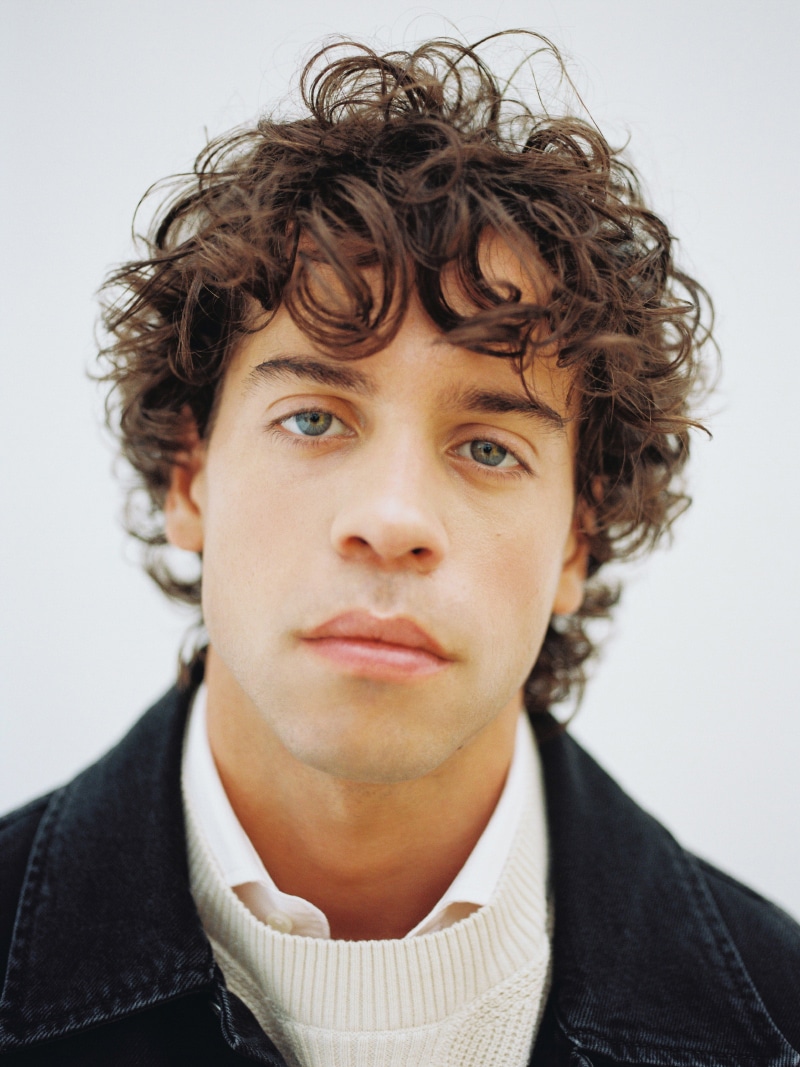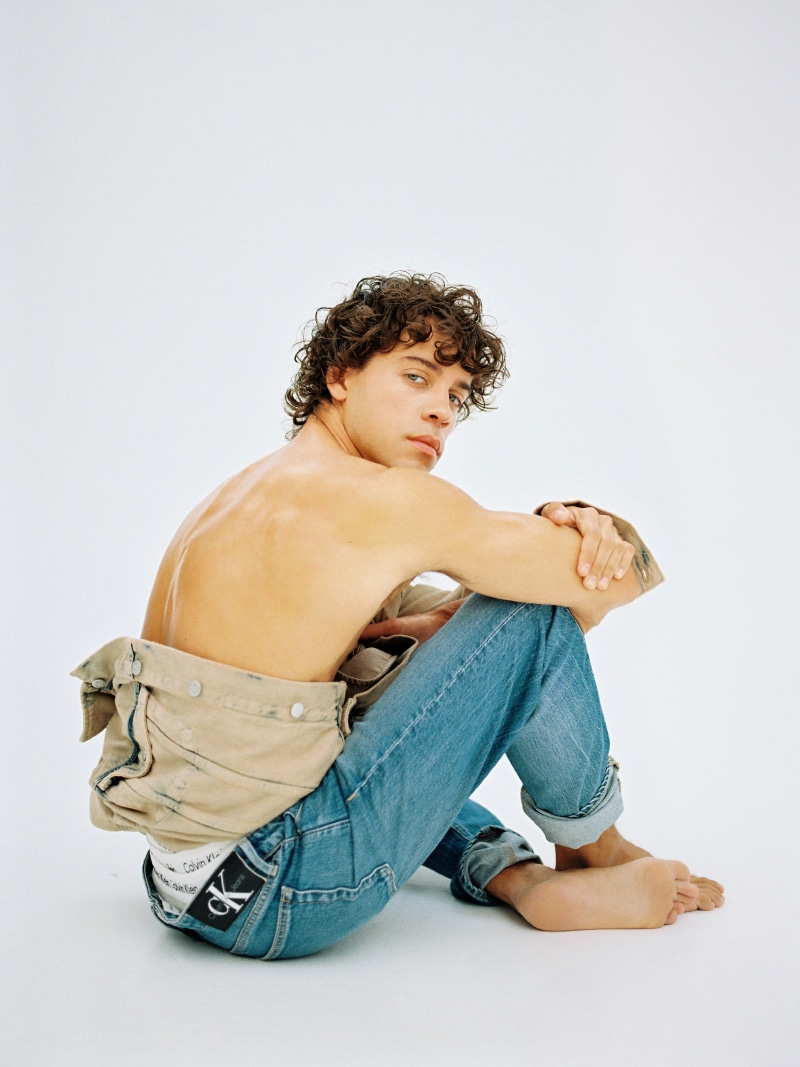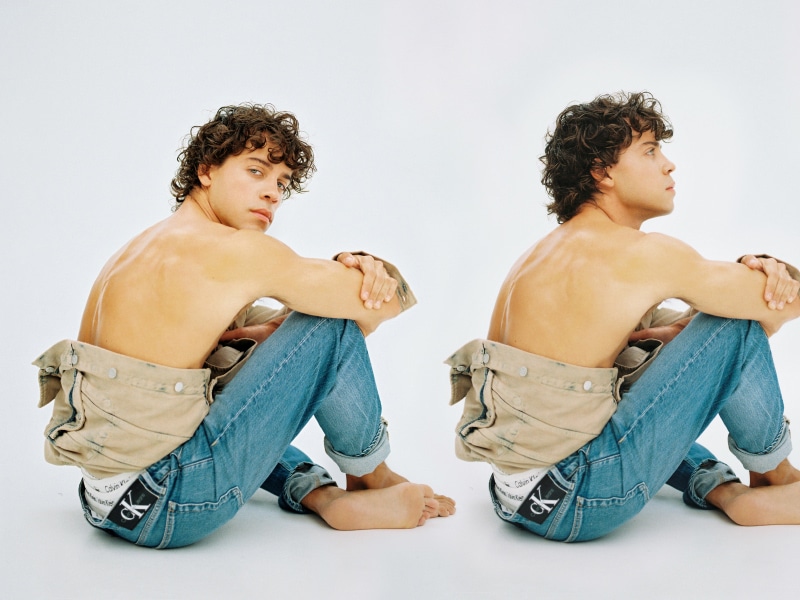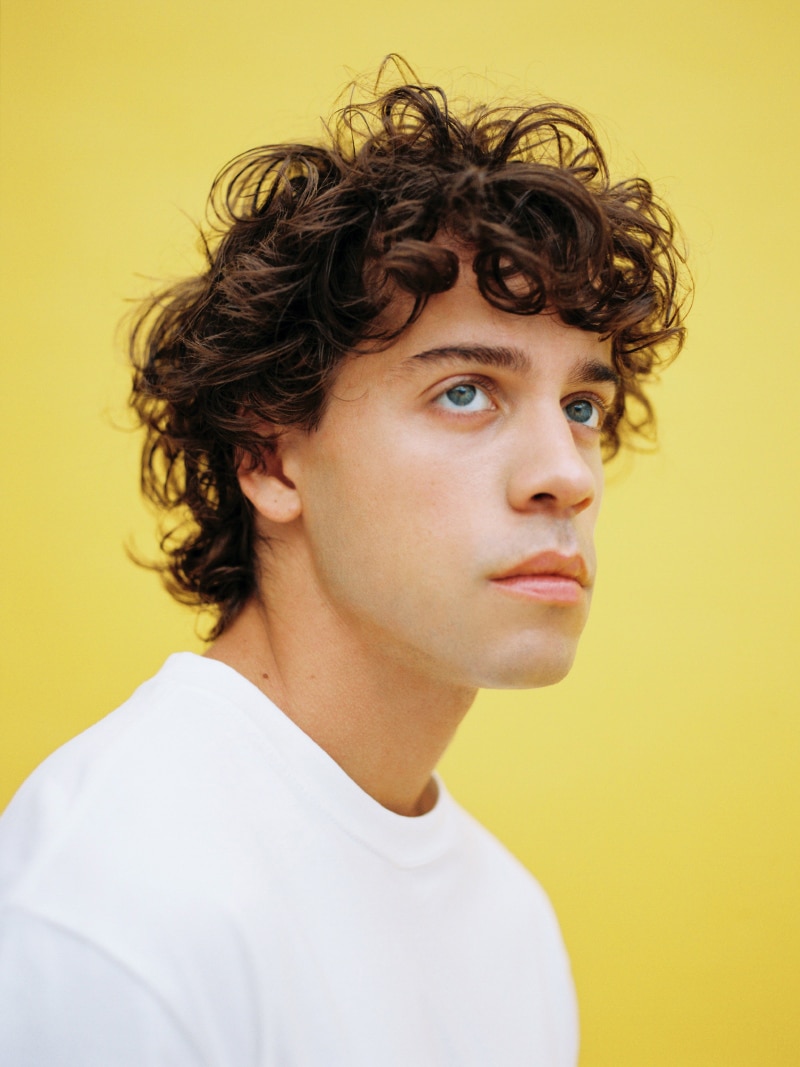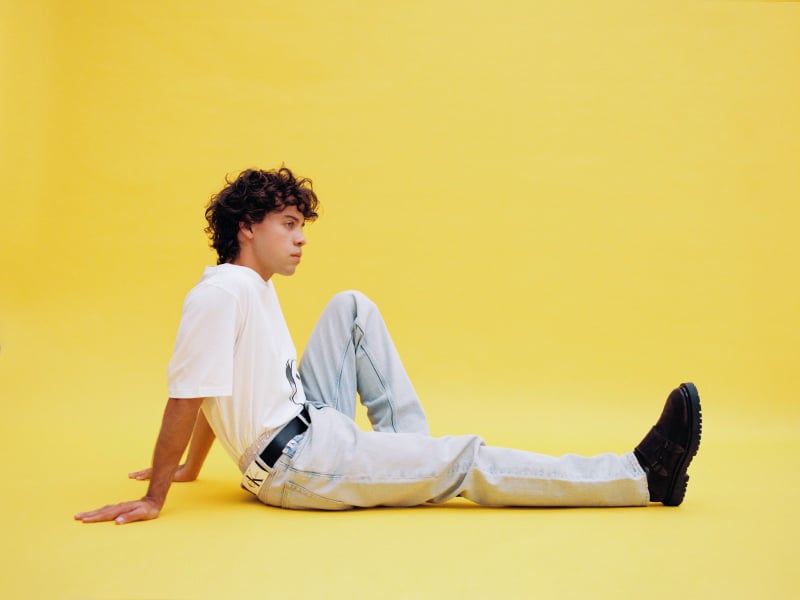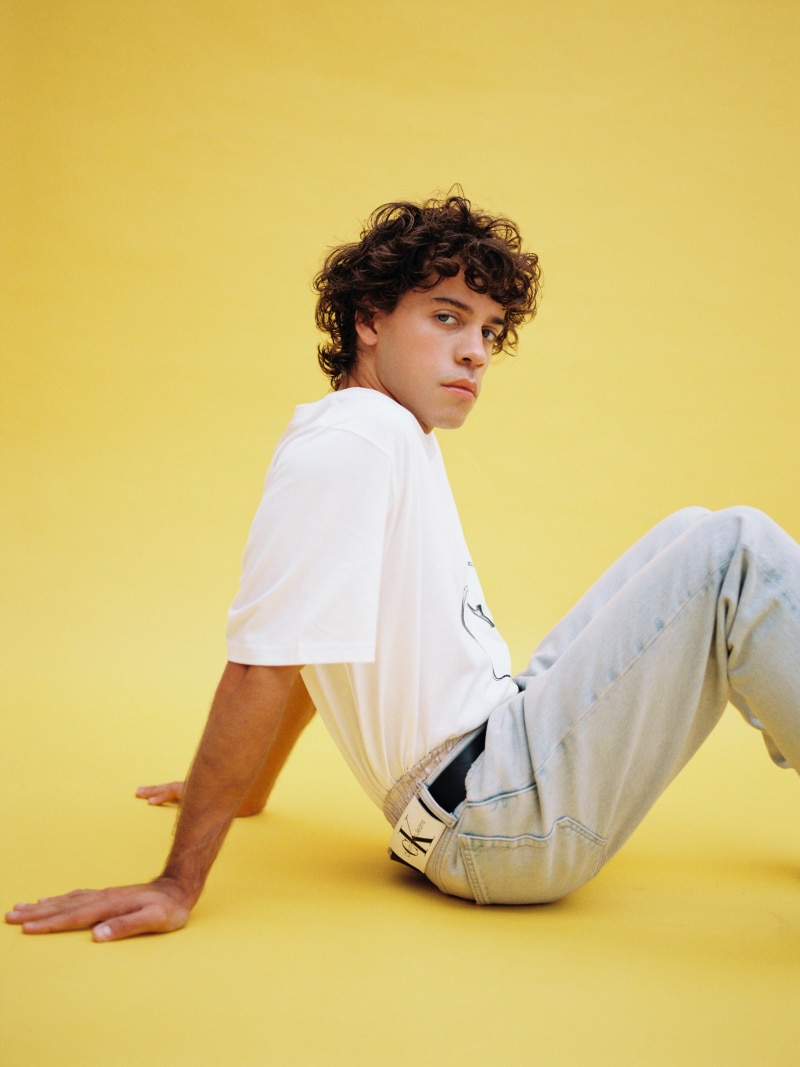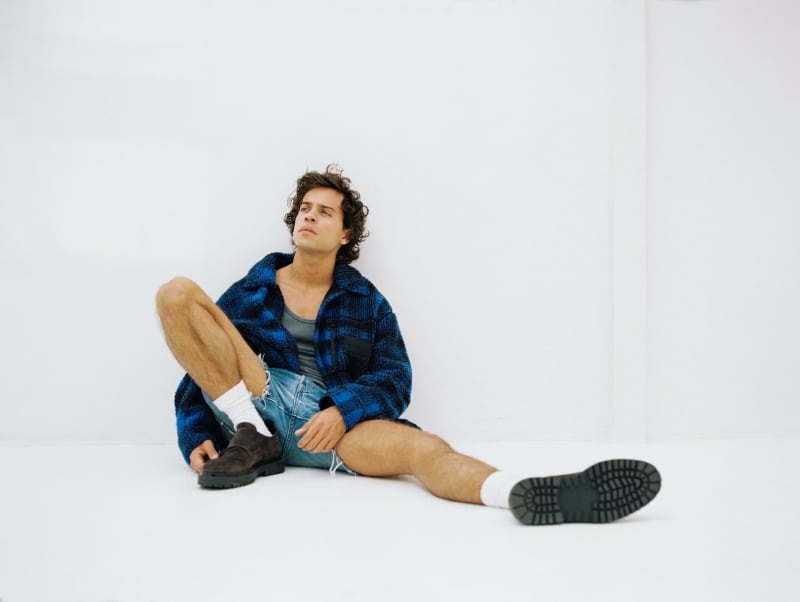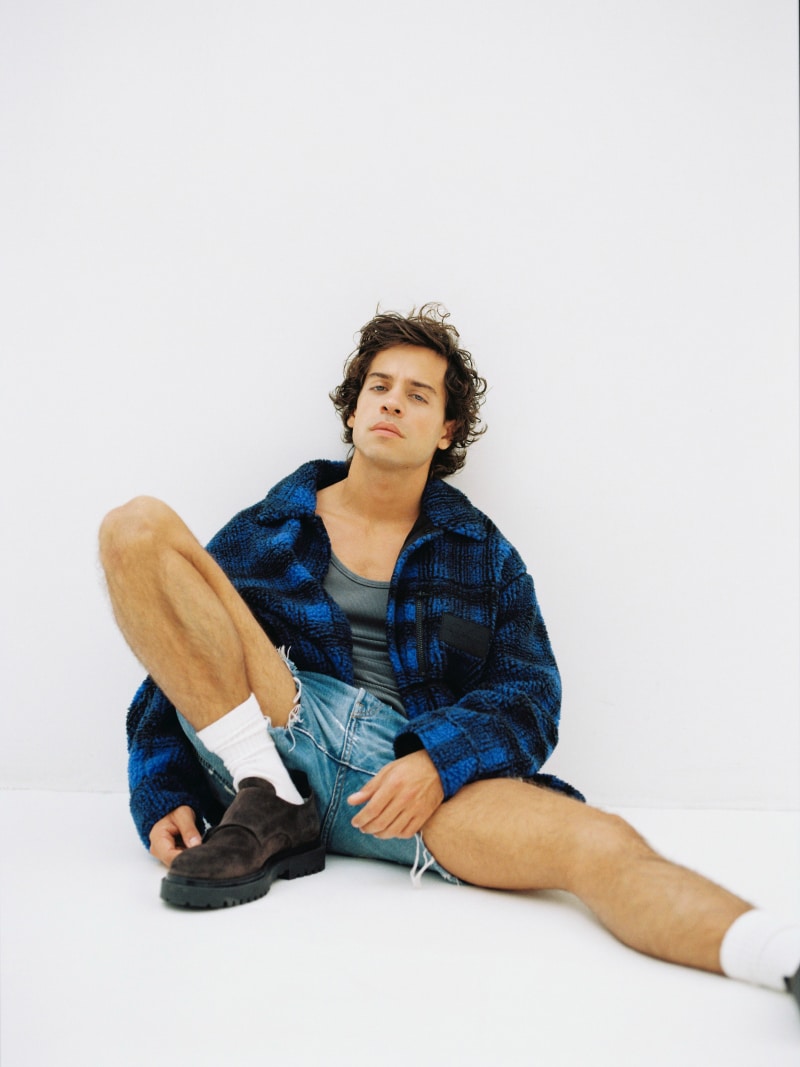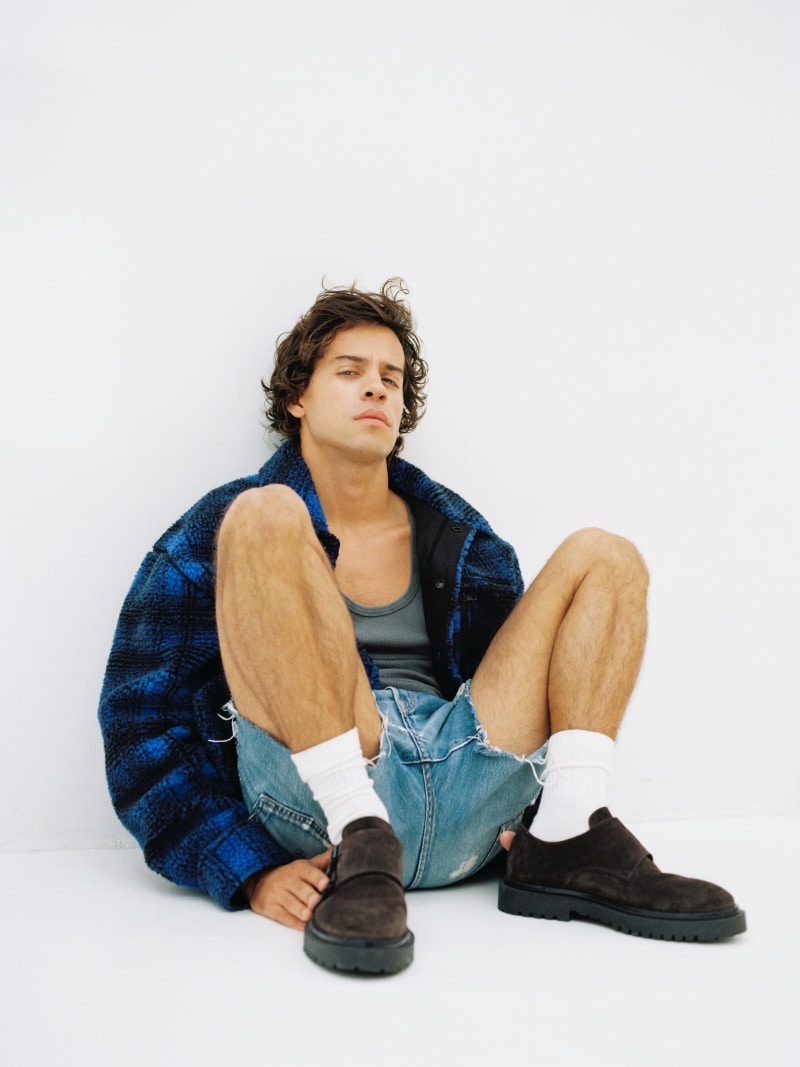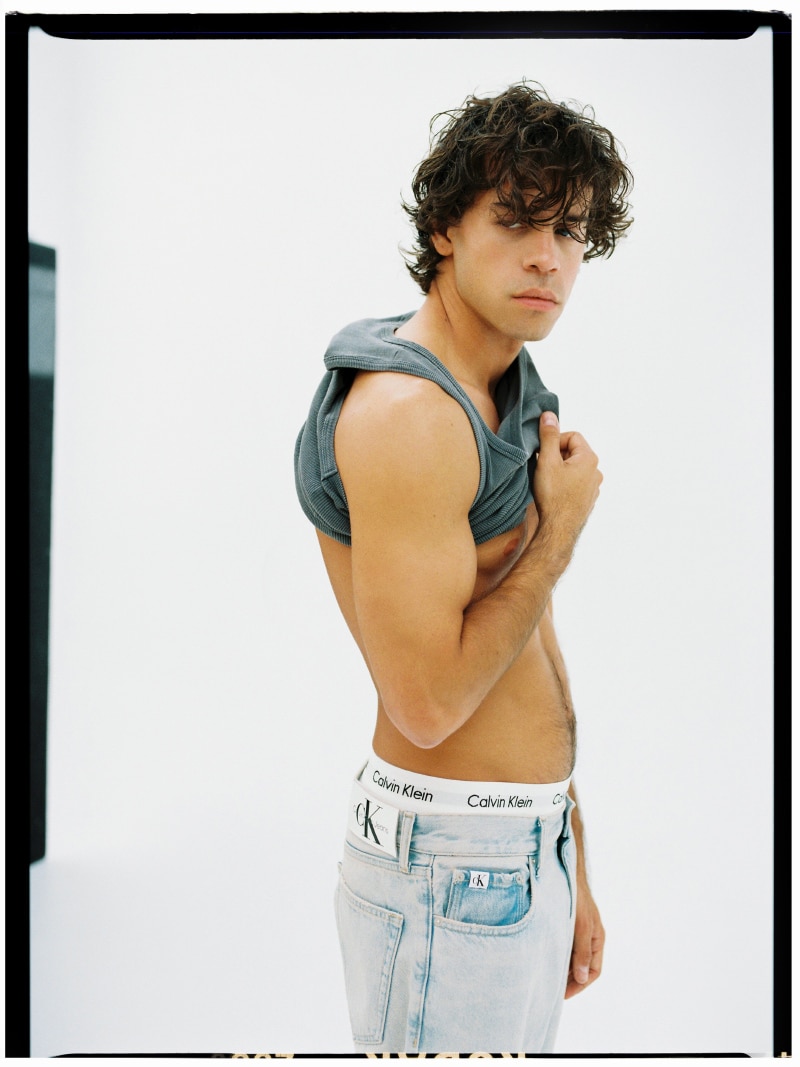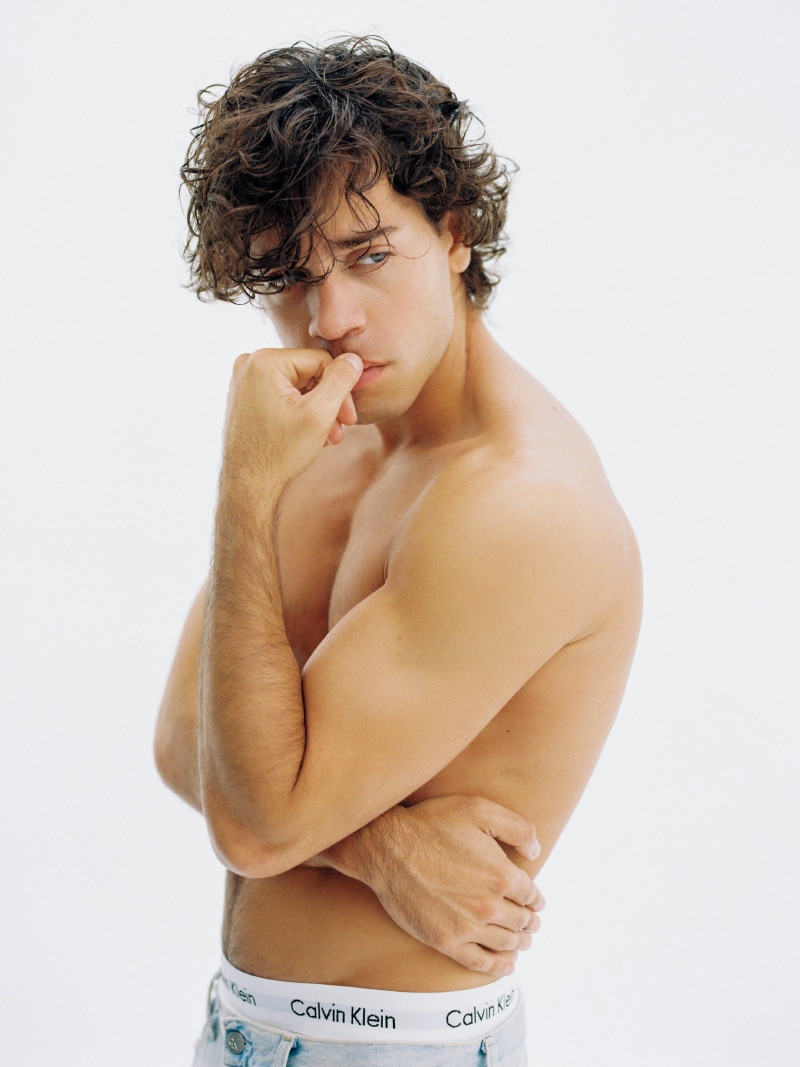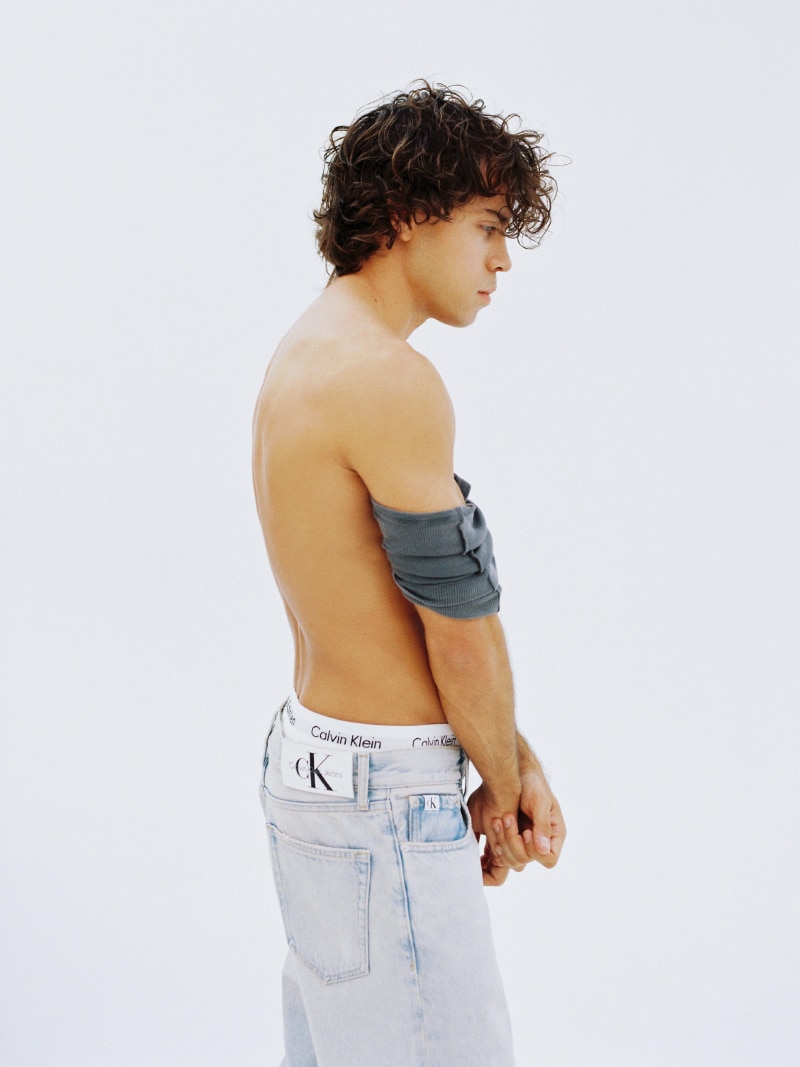 CREDITS
Interview & Production: Juan Martí @sswango
Photo: Carlos Ojeda @carlosojedajimenez
Stylist: Lucía García @luccimiu
Photo Assitant: Miguel German @miguel__german
MUAH: Leo Pereira @leo_pereiraaa
Casting: Raúl Iglesias @raul.iglesiasb
Studio: Ruge Estudio @ruge.studio