If there's one good thing about the fashion industry, it's that it never ceases to surprise, because…Who would have thought that designer and entrepreneur Thomas Jacob Hilfiger would team up with the nephew of his main competitor, Ralph Lauren? Seeing is believing, but yes, as unbelievable as it may seem, it's true, Tommy Hilfiger has called on Greg Lauren to work together.
Composed mainly of 19 pieces, all of them have been the result of a process of reimagining the American fashion house's main line and having been manipulated by Greg's team of artisans in Los Angeles. The wardrobe that the two propose is full of trucker jackets made of denim and tartan scraps, Oxford shirts, jumpers, or shorts in nautical fabrics, and long chino-style trousers that are deconstructed and transformed into cargo pants.
As mentioned at the beginning of the article, this union has surprised many, and of it, Mr. Hilfiger commented in a press release: "I have always respected Greg's attention to detail, as well as his taste and talent. His deconstructed art blurs the line between classic and contemporary. We find inspiration and beauty in similar things, from the rustic American style to the modernity of preparation. It's about reimagining the classics to make them seem new today."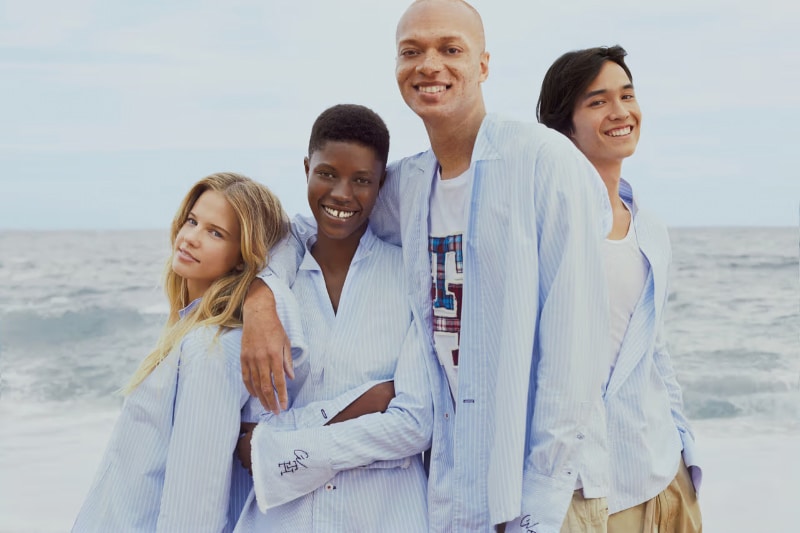 Greg for his part said: "Tommy Hilfiger embodies a fresh approach to heritage, making it feel current. My goal in this collaboration, as always, was to take existing pieces, deconstruct them, and make something new. I loved the idea of someone discovering a box of classic Tommy Hilfiger pieces and working with that material."
When and where will the Tommy Hilfiger x Greg Lauren collection be available? Later this week and in selected stores. Prices will range from $350 to $3,5000.