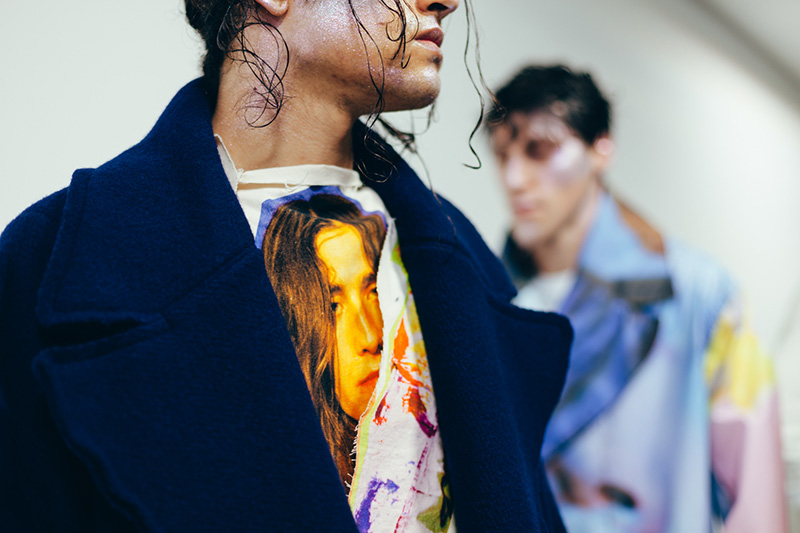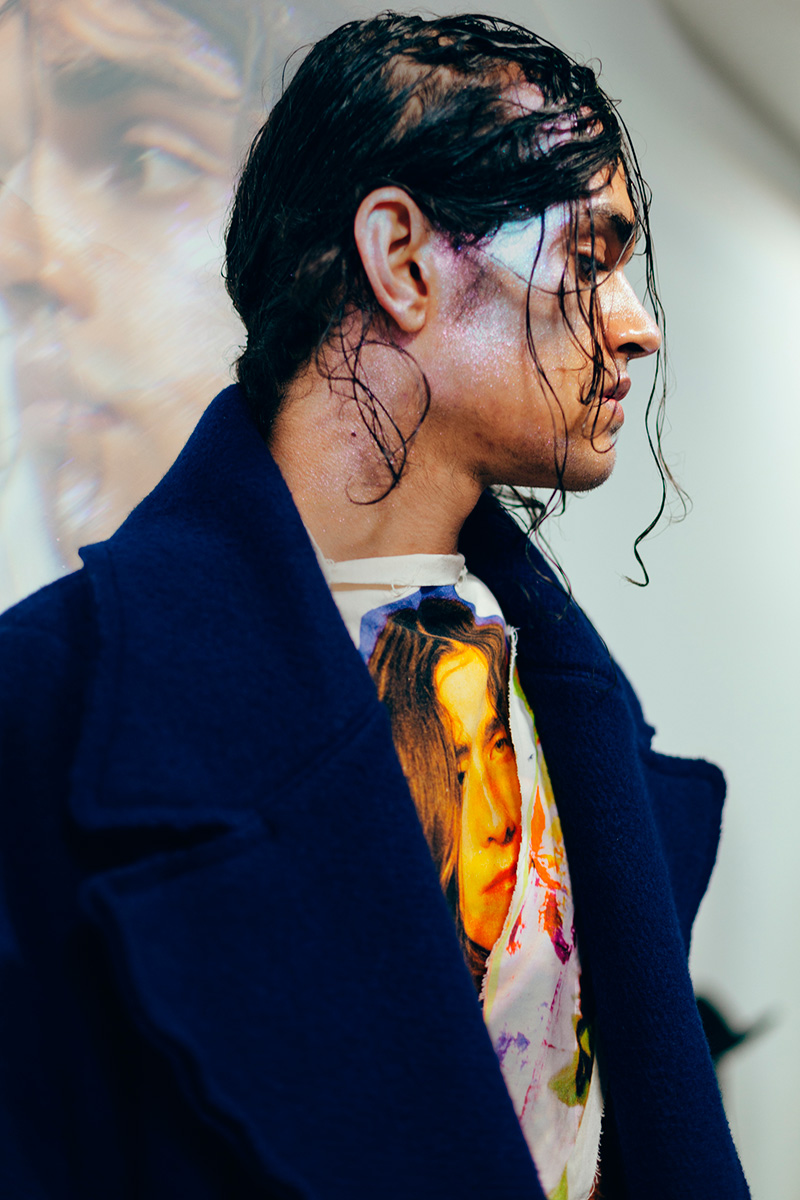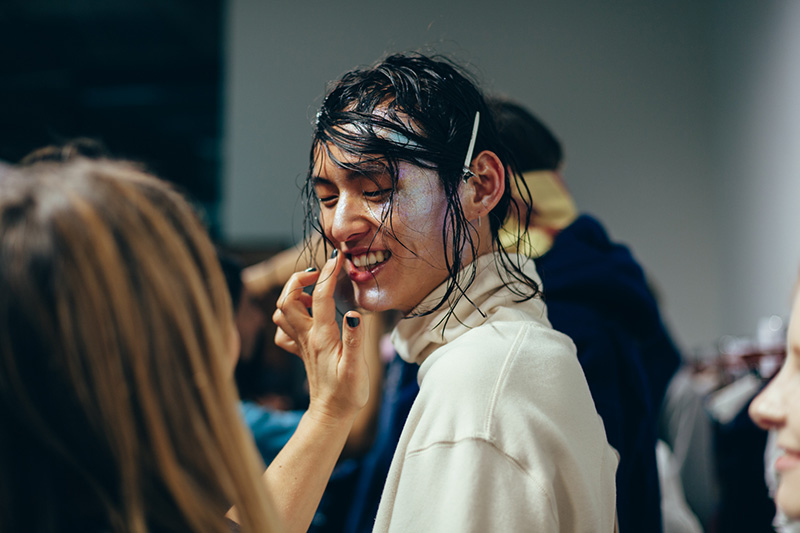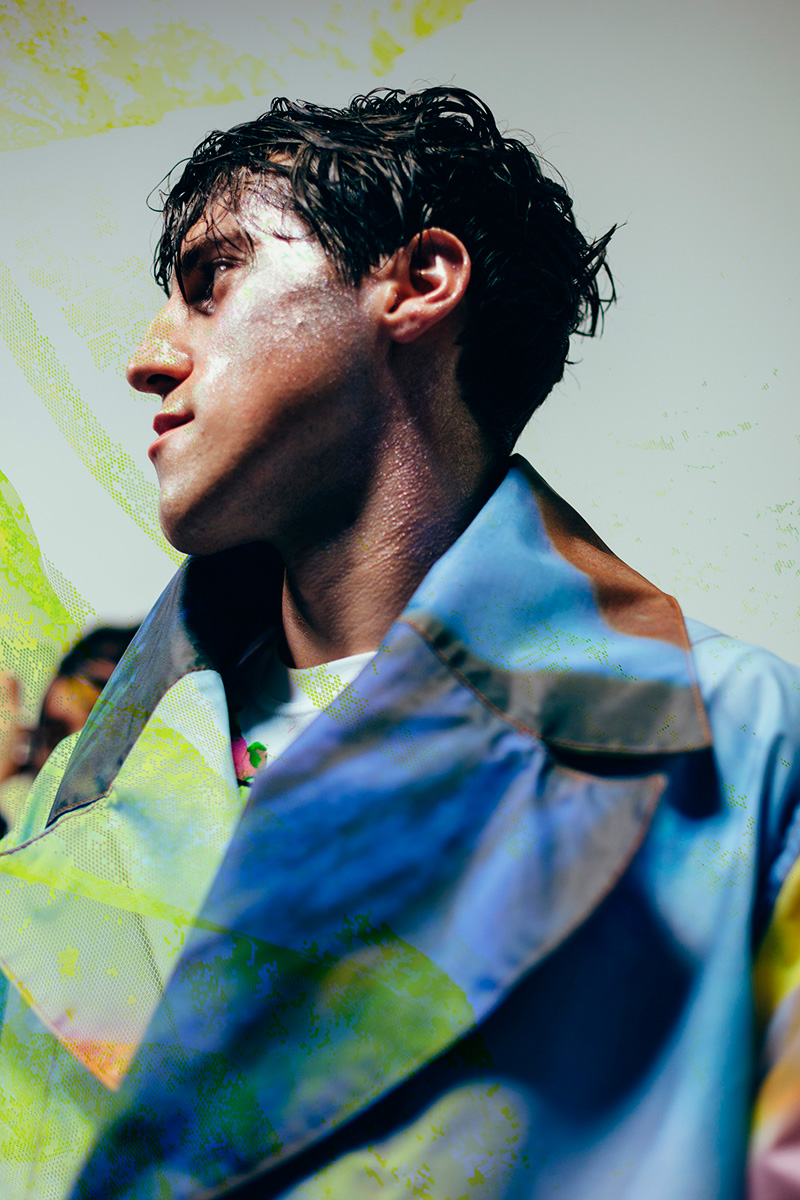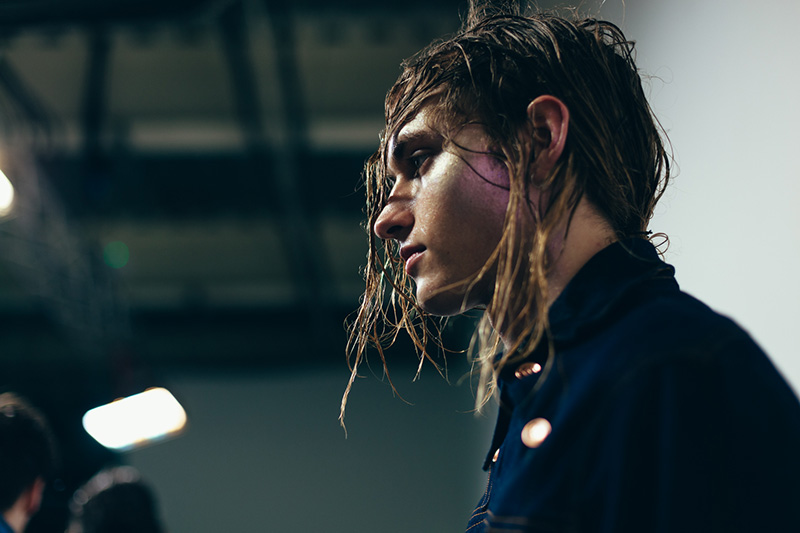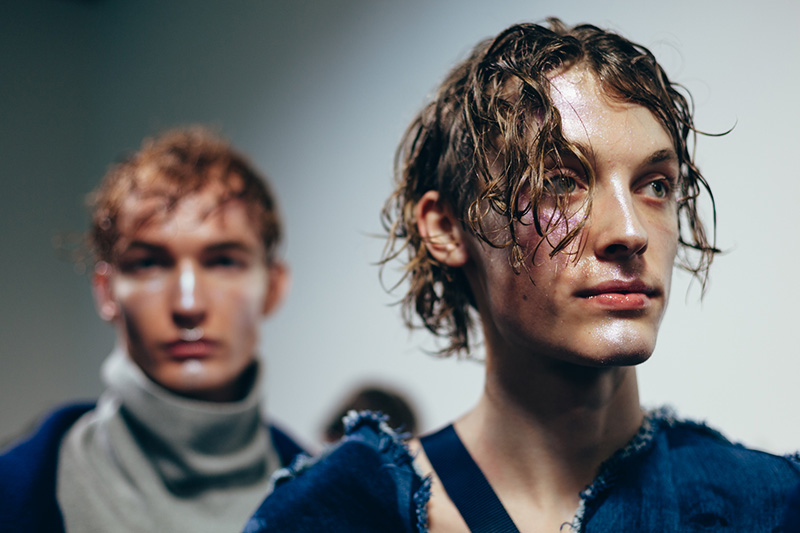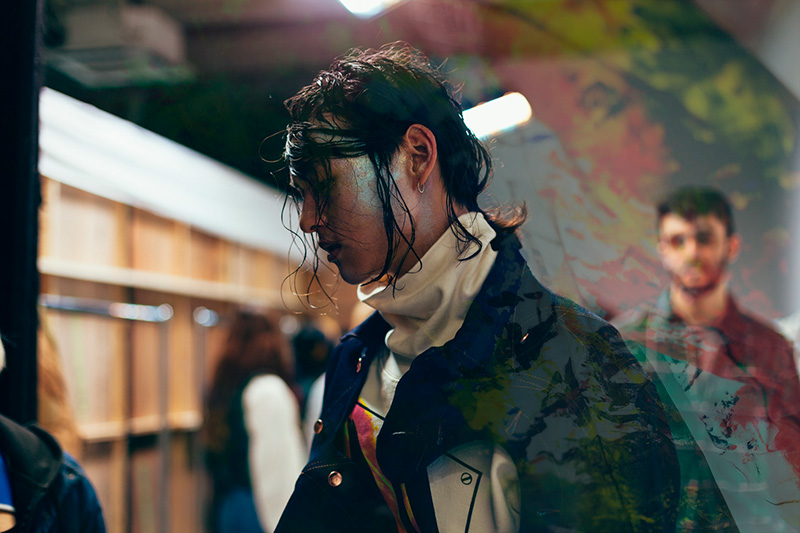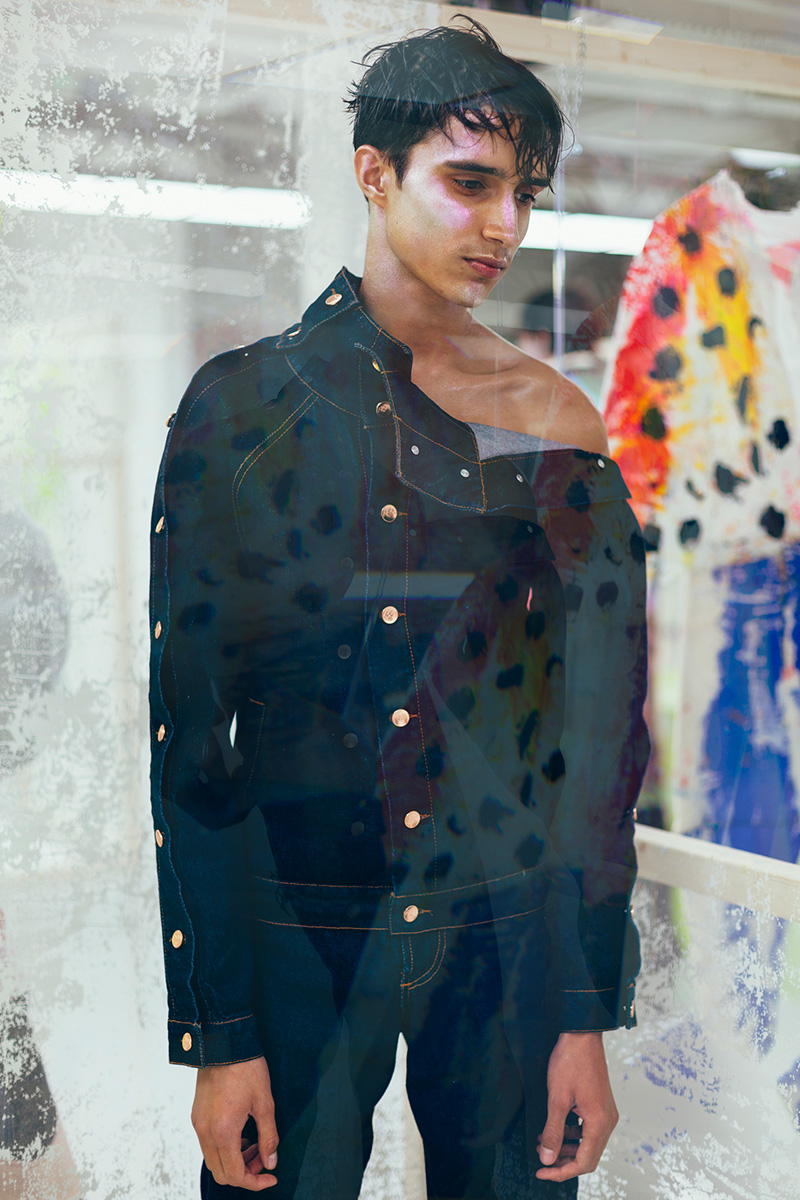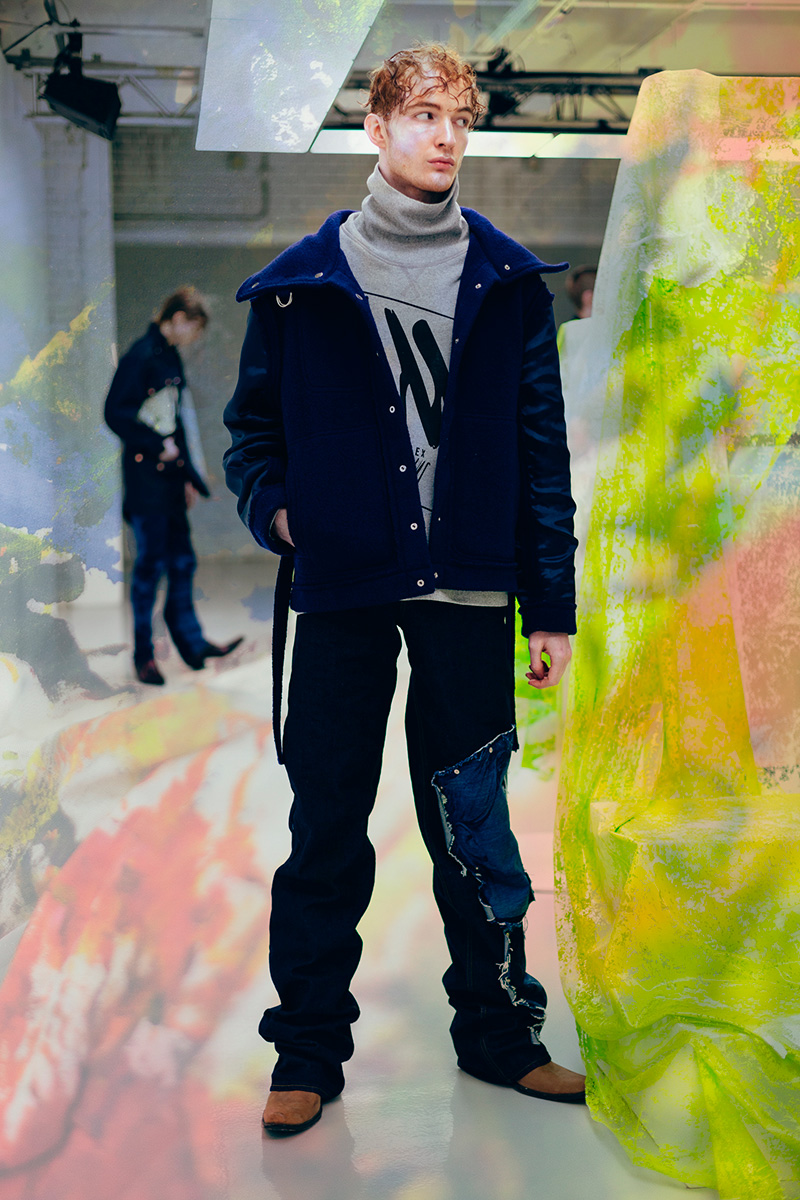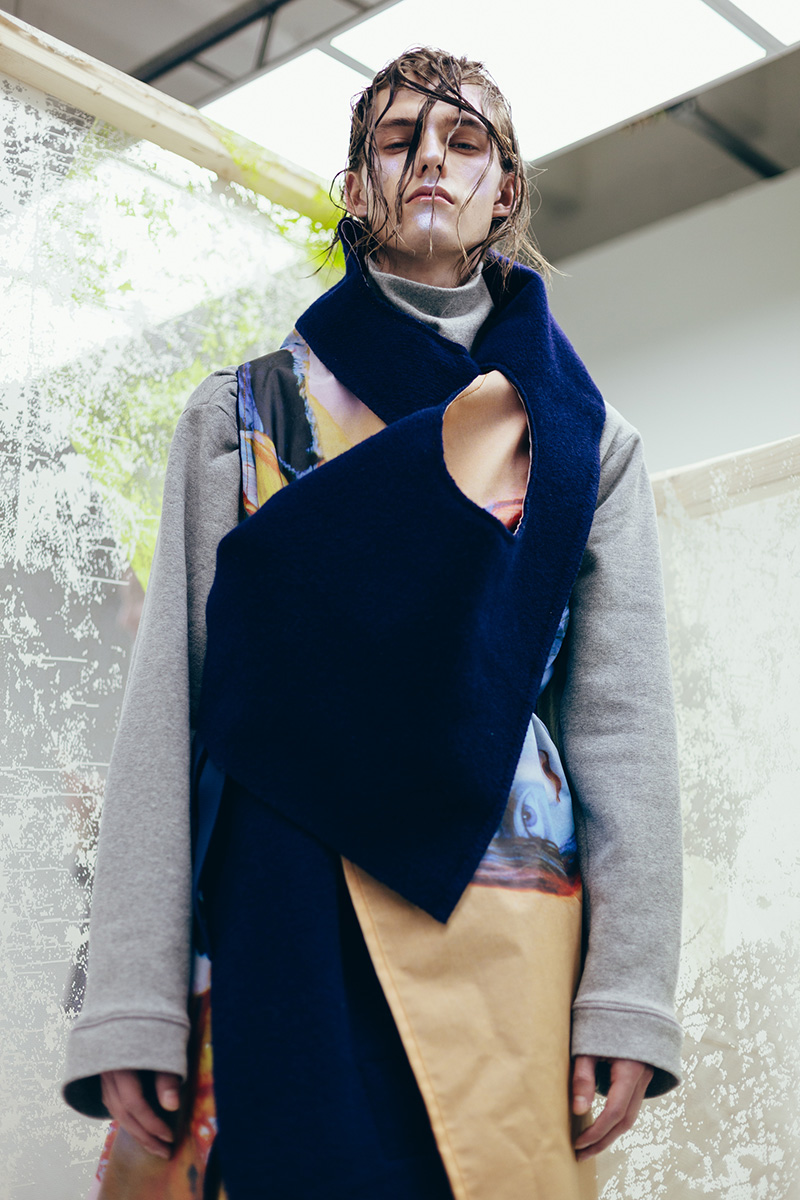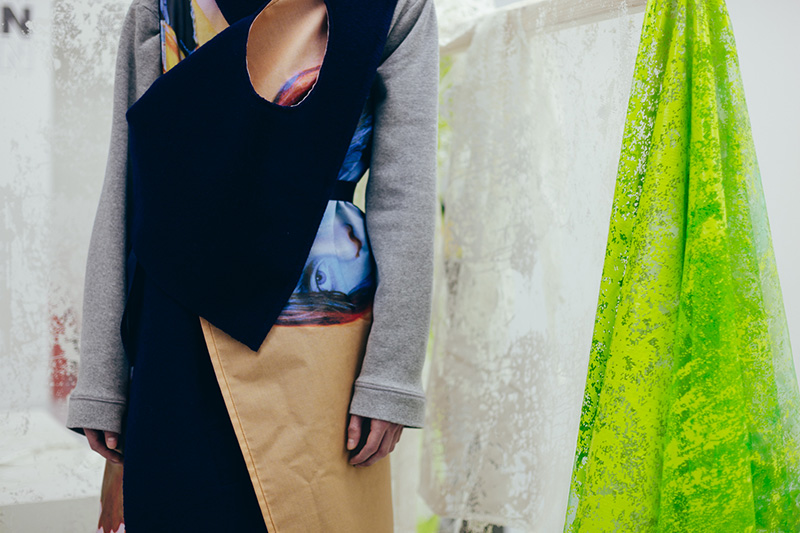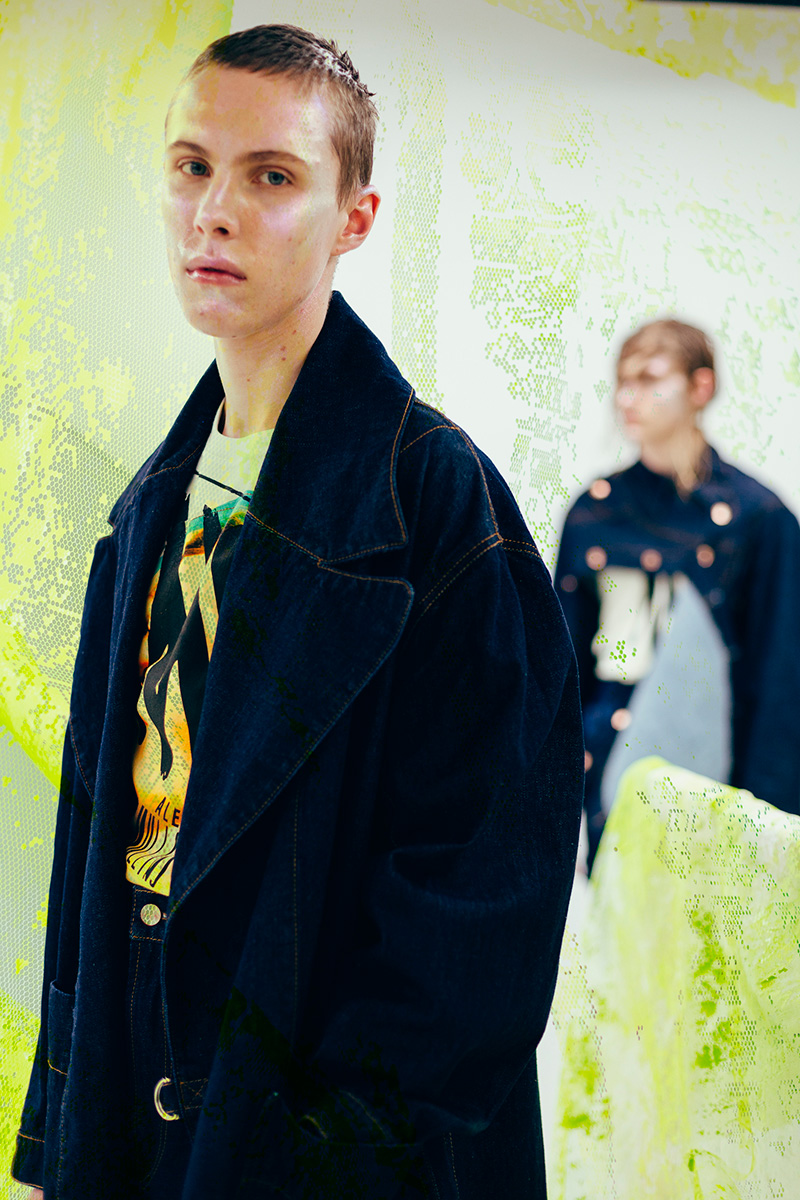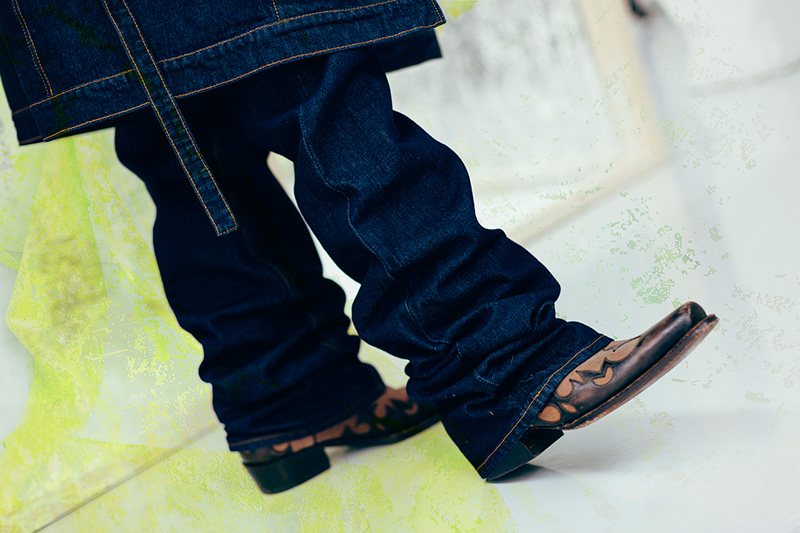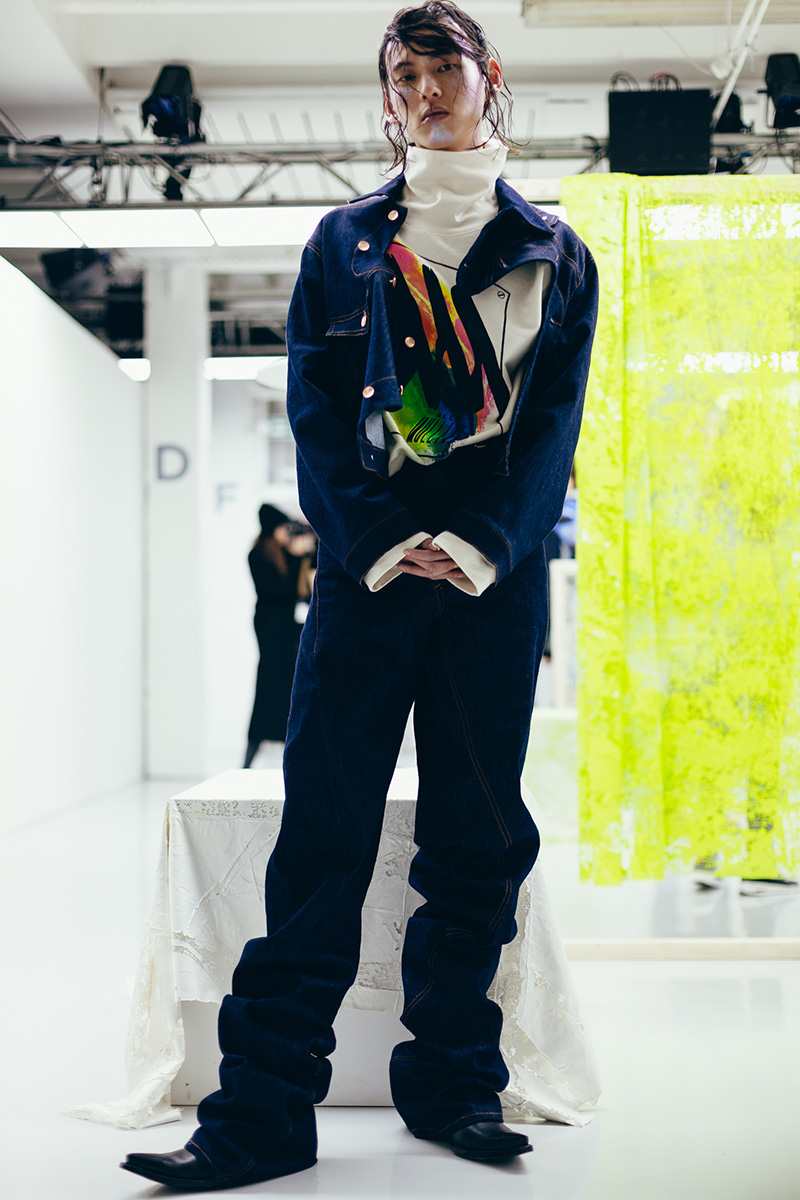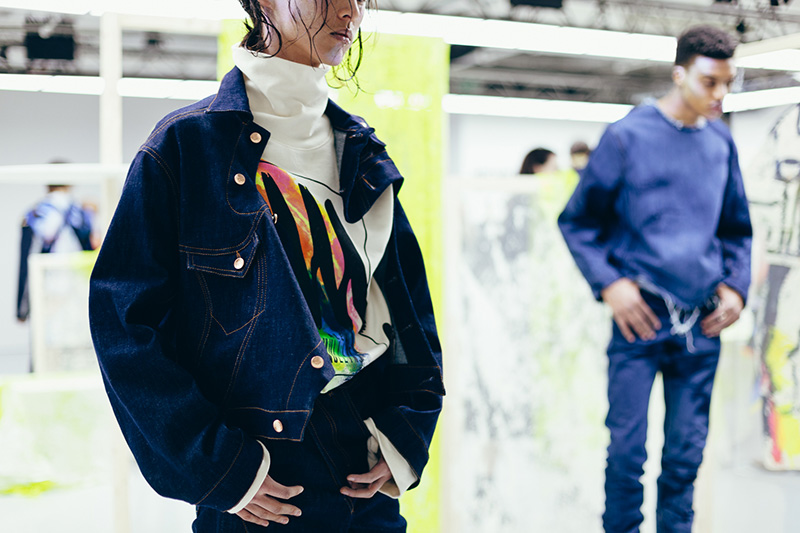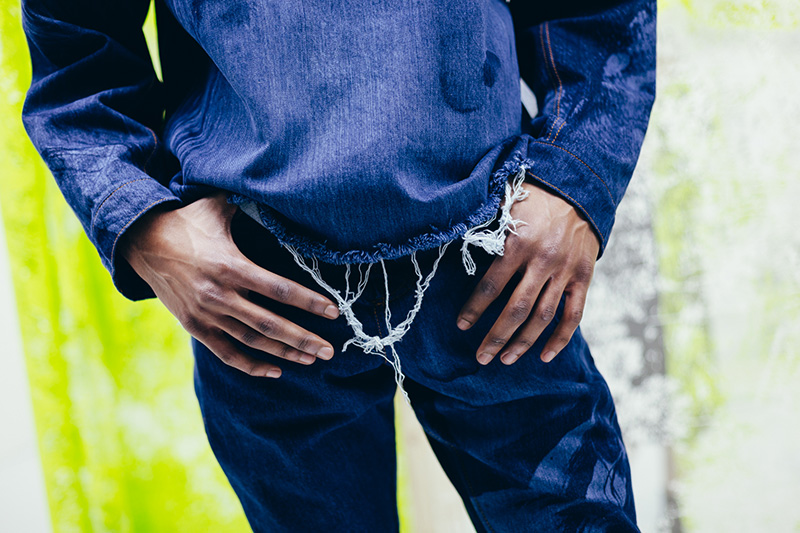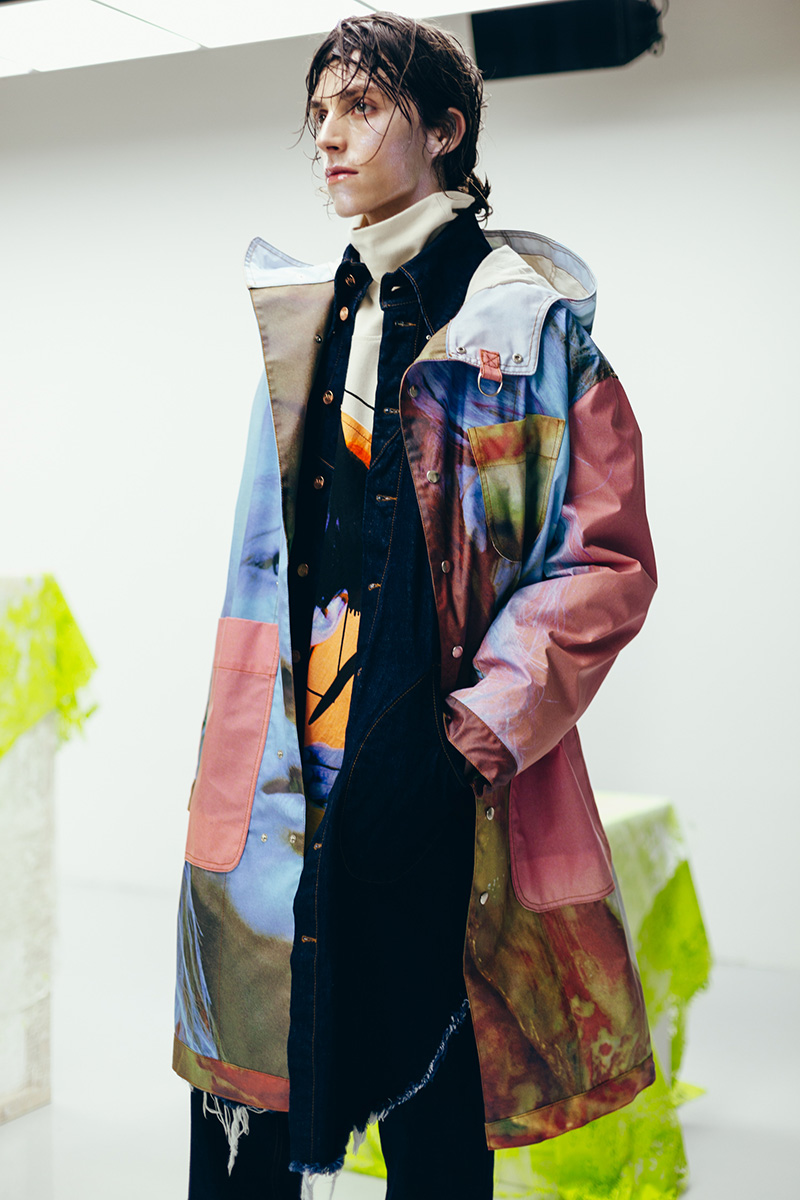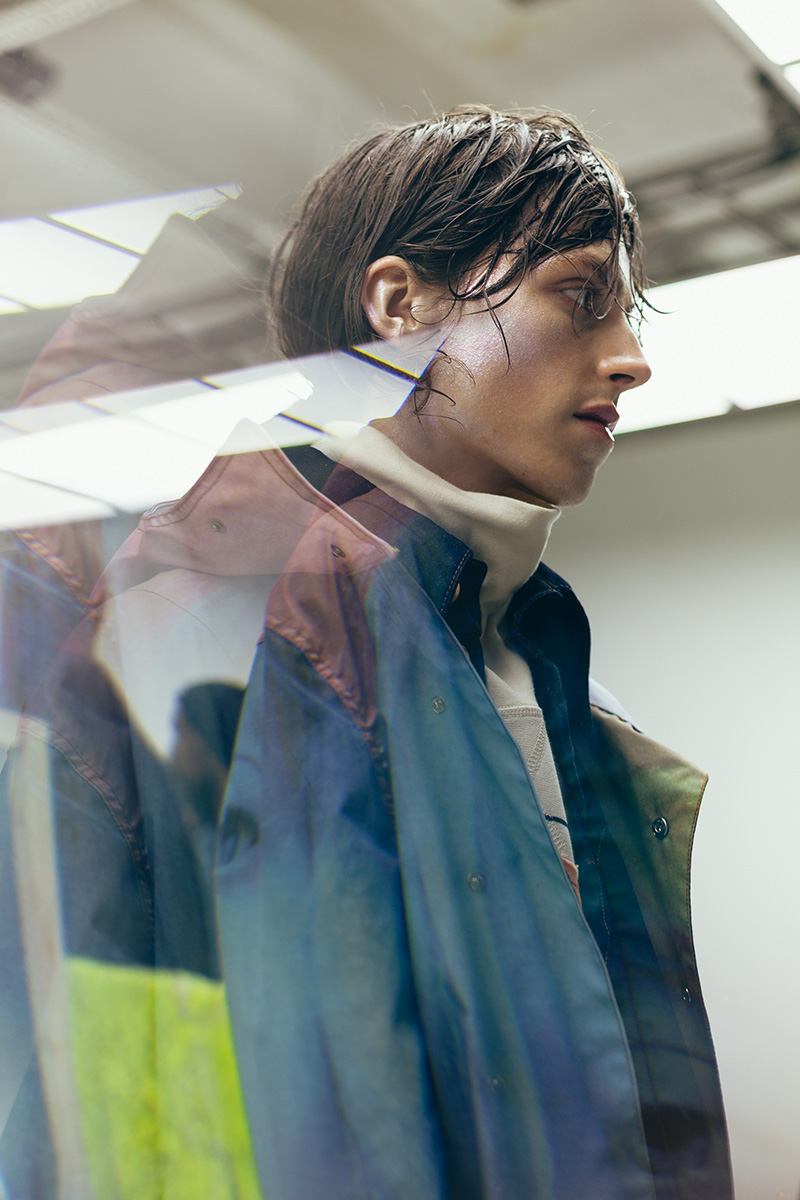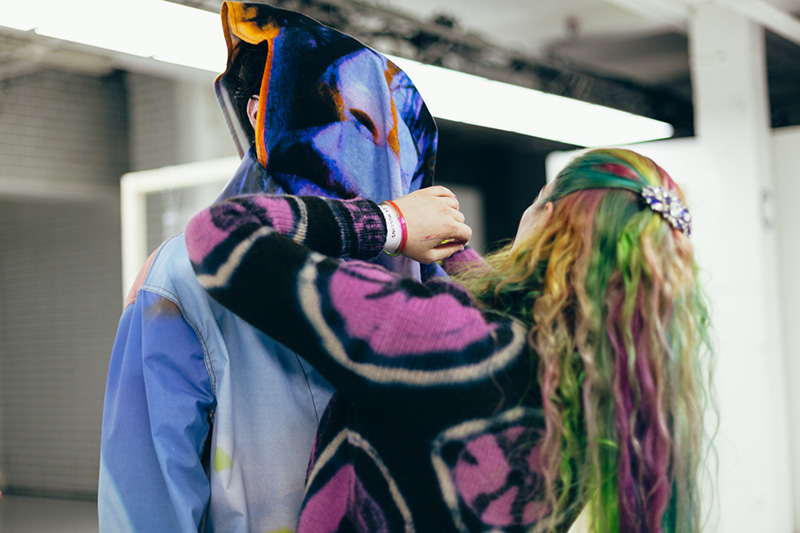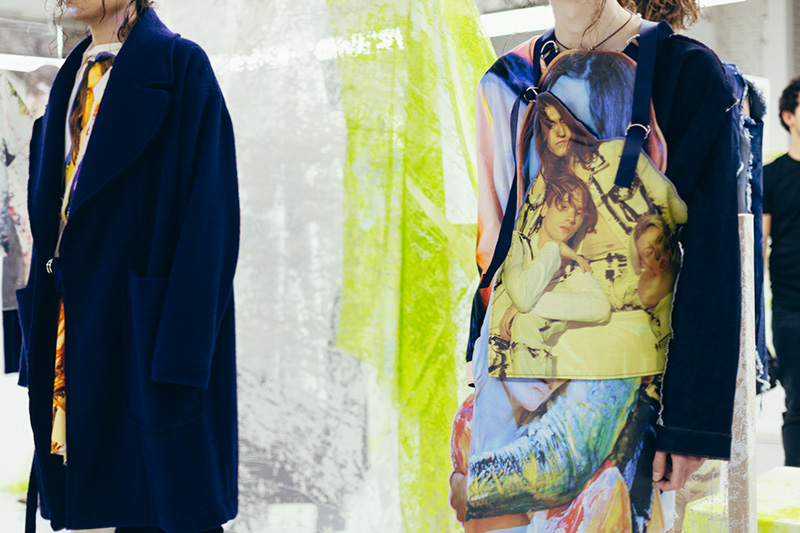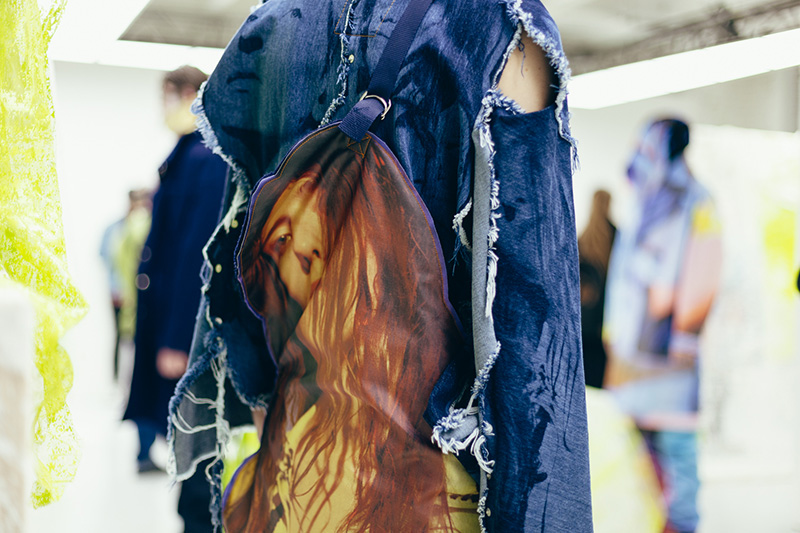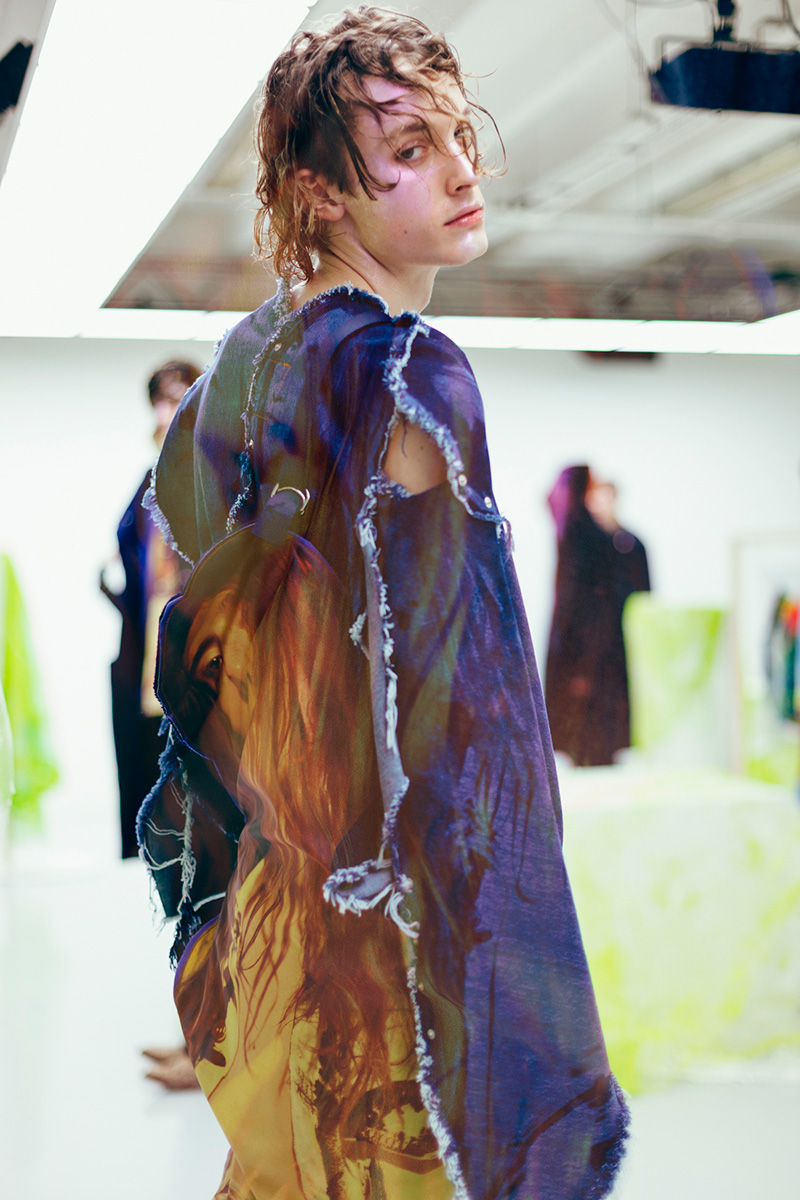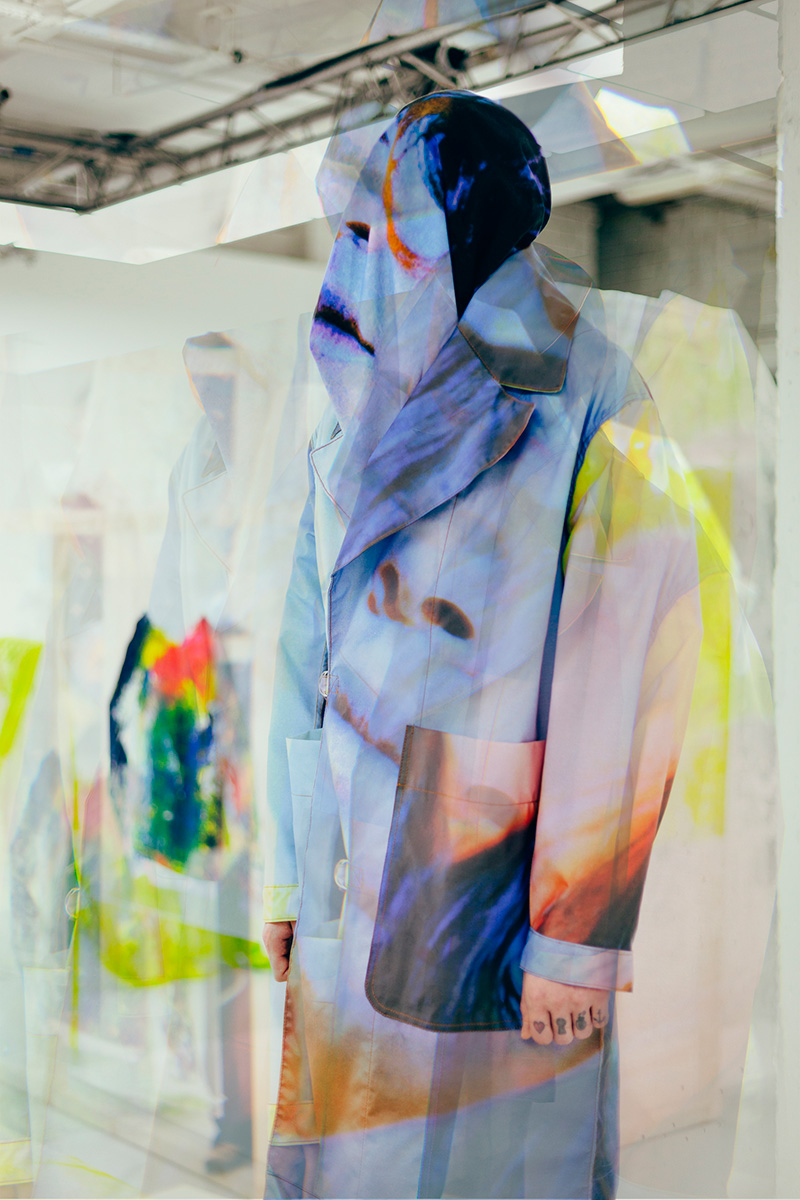 For AW16 Alex Mullins used 'the process of boredom' for inspiration, embracing all forms of daydream to create an artistically surreal collection. Collaborating with photographer Hazel Gaskin, graphic painted faces and photo real collages complimented the heavy denim pieces perfected by Mullins in previous seasons.
Frayed denim was imaginatively stitched together in a haphazard fashion, alluding to the fragmented thoughts and patterns one experiences during boredom. Oversized traditional raincoat silhouettes and baggy polo necks enveloped models with sticky wet hair as if they had arrived fresh from a downpour, and their clothing magically grew around them to keep them sheltered. Artistic expression and imagination was key to the collection which also featured beautiful multicoloured screen print scarves layered over models' faces, in a vision reminiscent to Edvard Munch's The Scream.
Blue denim two pieces with classic copper buttons were used to decorative effect running down side seams and along the chest and shoulder of a jacket. Shoes were embroidered, leather and snakeskin pointed Cuban heels, in another playful twist by Mullins. The makeup headed up by Naoko Scintu at Saint Luke Artists was pearly pink and gold shimmer highlighting the nose, eyes, cheeks and even the shoulders of the models, while the hair sat wet and windswept, just like a real life muse.