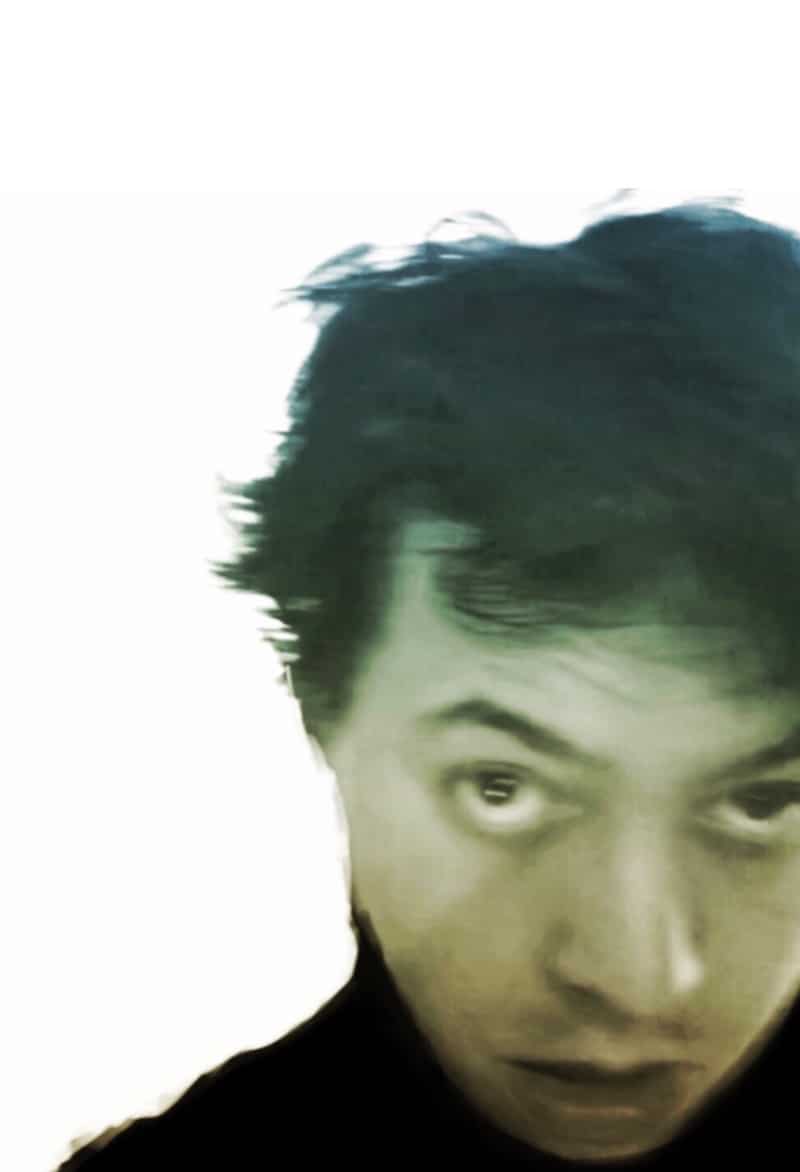 LUCA MR is a young artist who defines himself as gentle, rebel, reserved, outgoing at the same time, and full of contradictions. When Martina Corgnati, art critic, asked him in an interview how he would describe his artistic work, he candidly replied: "a white flower stained by blood … my blood", this should already make you understand the character. Painter, actor and songwriter, LUCA MR was born on March 29 in Milan and as a kid, he has always played with color. He studied acting and takes part in various theatrical pieces in Italy and abroad. In London, he founded his first rock band where he performed as a lead singer. Soon after, he moves to the United States living between Los Angeles and New York where he discovers street art. Often he left his mark through writing, telling his "poems" on the walls of the metropolises he crosses. Back in Italy, he enrolled at the Brera Academy of Fine Arts in Milan and there started to paint. He starts to work with galleries and museums in a series of international events, such as those at the Grand Palais in Paris, the Stelline Foundation in Milan, or the Museum and University of Hong Kong, which will lead him to affirm his personal and recognizable style. The artist represents adolescence, that period of time full of lights and shadows, first sexual turmoil, great emotions, love and the discovery of one's own body and the perception of masculine and feminine. His language has that sensual and naive seductive allure inspiration, when he deals about boys and lolitas next door, or when it gets lost in its gardens, enchanting woods, full of nostalgia. The art critic Luca Beatrice says about him: "LUCA chooses the path of figuration which he interprets in a unique way, mixing the freshness of illustration with the most cultured painting. At the decisive yet delicate sign, he mixes natural backgrounds on which young men and women float, sensual rather than erotic. Like an "x-rays" rice paper petals assembled in a collage climb to form a romantic and gothic rose".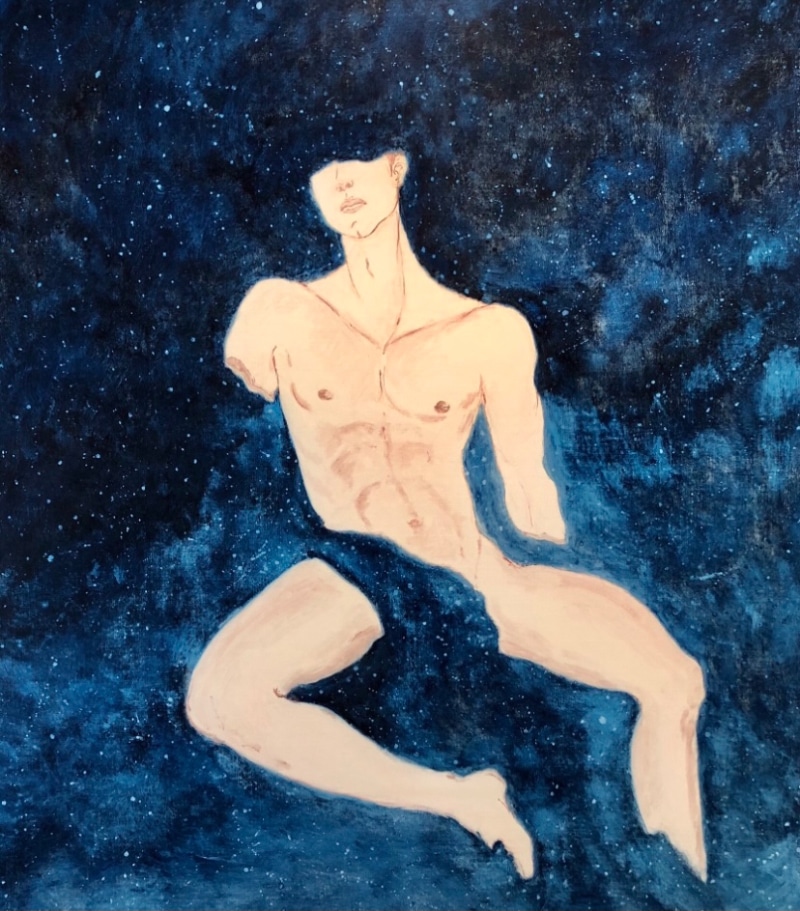 Describe yourself as a creative person in a few words?
I consider myself a sensitive, sarcastic, courageous young man who loves to play. I make "art" in all senses: I draw, I paint, I sculpt, installations, performances, I am a singer-songwriter, I studied acting and trod several stages, I am extroverted but melancholic at the same time. I like to live a rock'n'roll life and I like it.
When did you first realize you can approach as well the music industry?
As a teenager, I started having the first bands, always with songs written and sung by me. I started with grunge and I saw that my music had positive feedback, so now I'm writing my first album between punk and great rock songs. I can't wait to go live and make you listen to my new songs.
How do you manage the creative process exactly as it's really challenging nowadays being multidisciplinary?
For me, it is the norm to be multidisciplinary. I have always had many passions. I travel a lot, so away with the imagination, I get lost and take inspiration from my life, a book, a song, a love, and why not … from cool magazines like Fucking Young.
What was the most challenging issue for you as a painter during the pandemic?
The worry and pain for what was happening. The first few months I stayed still I didn't want to do anything, I had no ideas, no inspiration, then as always, alone, I gave myself a move and slowly the creativity reappeared.
What's the main impact of social media on you? Do you think is relevant for an artist?
I think that for many painters social media is not very important, for me almost zero. For music it is different instead, you can create your own aesthetic and present yourself in all your essence and you believe that being followed and cared for by the professionals of the world of discography is always important for advices and paths that can open up for you.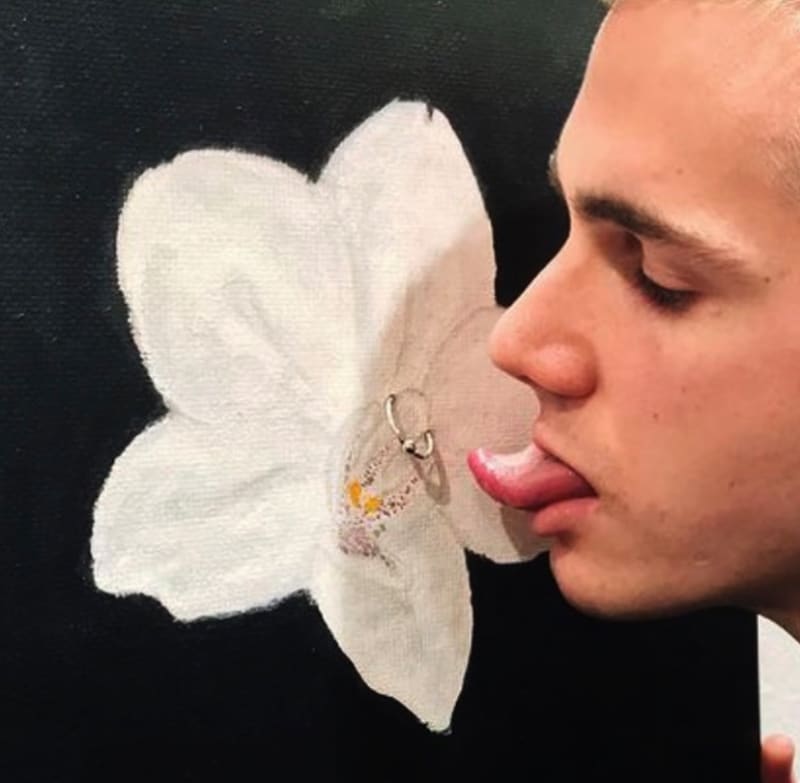 How do you think your art can play an important role in your daily client's life?
Making him/her dream.
Related to art, we are living a digital revolution now. What do you think about this and what would you change in the art industry right now?
Digital art has existed since the 1950s but is experiencing its splendor as never before. I am fascinated by it, several platforms have asked me to work in NFT and I am thinking of throwing myself into this new adventure.
What do you think about the opportunity of selling your pieces online nowadays?
I have always worked with galleries, I leave the commercial side to them, I think they have a fundamental role in the growth of an artist and then it becomes like a family.
There is one important person, in your life, who pushes and motivates you to believe in yourself?
My family has an important role in my life: my father, my mother, and my sister.
Can you tell us a little bit about your references and inspirations for your art?
There is a world that revolves around my artistic inspiration and many references. Reading, everything from the philosophical treatise to the novel, from magazines to manga, I love to travel, I love airports. I love Egon Schiele, Louise Bourgeois, Aya Takano, Georgia O'Keeffe, Mario Schifano. I love James Dean and Marilyn Monroe, cinema… cinema saved my life! Films like "La dolce vita", " Edward Scissorhands "," Romeo + Juliet "," Lolita "," The dreamers "," La La Land "," Il Sorpasso "… are too many to write, among contemporary directors I love Paolo Virzì, Ferzan Ozpetek, the D'Innocenzo brothers, François Ozon, Sofia Coppola. All music from Sex Pistols punk to Debussy's "Clair de Lune", my favorite band is Nirvana, I love Kurt Cobain and I consider him a poet! Amy Winehouse… there are no words. I love the great singer-songwriters of the 1960s: Fabrizio De Andrè, Luigi Tenco, Domenico Modugno, Serge Gainsbourg, today I like Blanco, Achille Lauro, Madame, I Little Piece of Marmelade. Style is the innocent sensuality of Kate Moss, Charlotte Gainsbourg, Winona Ryder, Vanessa Paradis, Lorenzo Zurzolo, Benedetta Porcaroli, Miguel Herrán. The TV series, the last one that inspired me was "We Are Who We Are" by Luca Guadagnino. The imagination of Hedy Slimane, dressing Saint Laurent, the glamor of Alessandro Michele, the iconicity of Vivienne Westwood.
My melancholy, laugh … so much to the point of feeling bad! Rainy days, sex, messing with friends, real ones, writing, singing …
Can you describe your client's personality in a few words?
He/she wants to get lost, to dream, to experience contrasting emotions.
Imagine that you must write a letter to your FUTURE SELF. What would you write?
Hi Luca, are you happy? Were you able to achieve what you wanted? Have you found beautiful people on your path? If so, well… keep it up. If the answer is no, I'll give you a caress and… come on! Start over, it's never too late! I know that for you being kind and true is everything and perhaps people will not understand you, but we are only interested in pleasing a few and precious ones.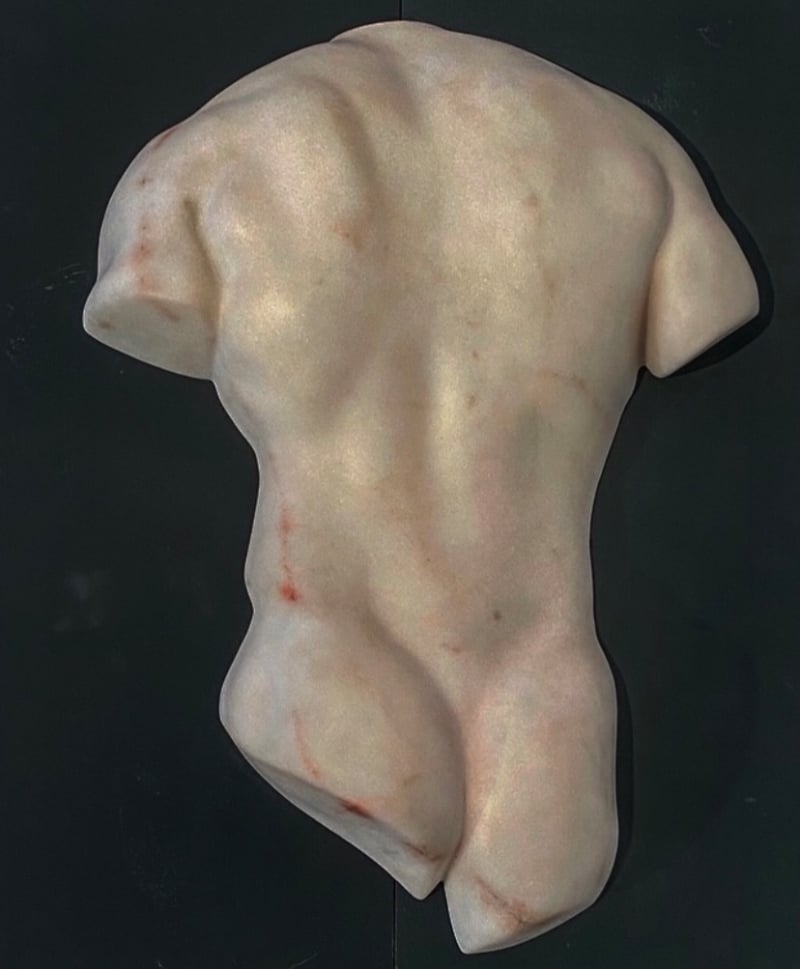 If you could go back and tell yourself one thing before beginning your career what would it be?
You had the right insights, bravo! I know that you are not a "social" type and you will never be part of the art circle, of those artists who go to all the premieres … you get too bored, I know … work hard and invest everything you earn in a good press office let you know why you have so much to give!
We love your graphic novels, tell us a little bit about the one created for Fucking Young.
Thank you! I called it "Sentimental Miseducation" and it is the first of a series of adventures that take their cue from what happens to me and the peculiarity lies in combining more media, comics, stories, fashion … the characters, in fact, are dressed in the latest creations on the catwalk, there is music, art, play, sex… I hope Fucking Young will give me the opportunity to let you read the next chapters as well.
Take a look at the graphic novel Luca created in exclusive for Fucking Young! below: