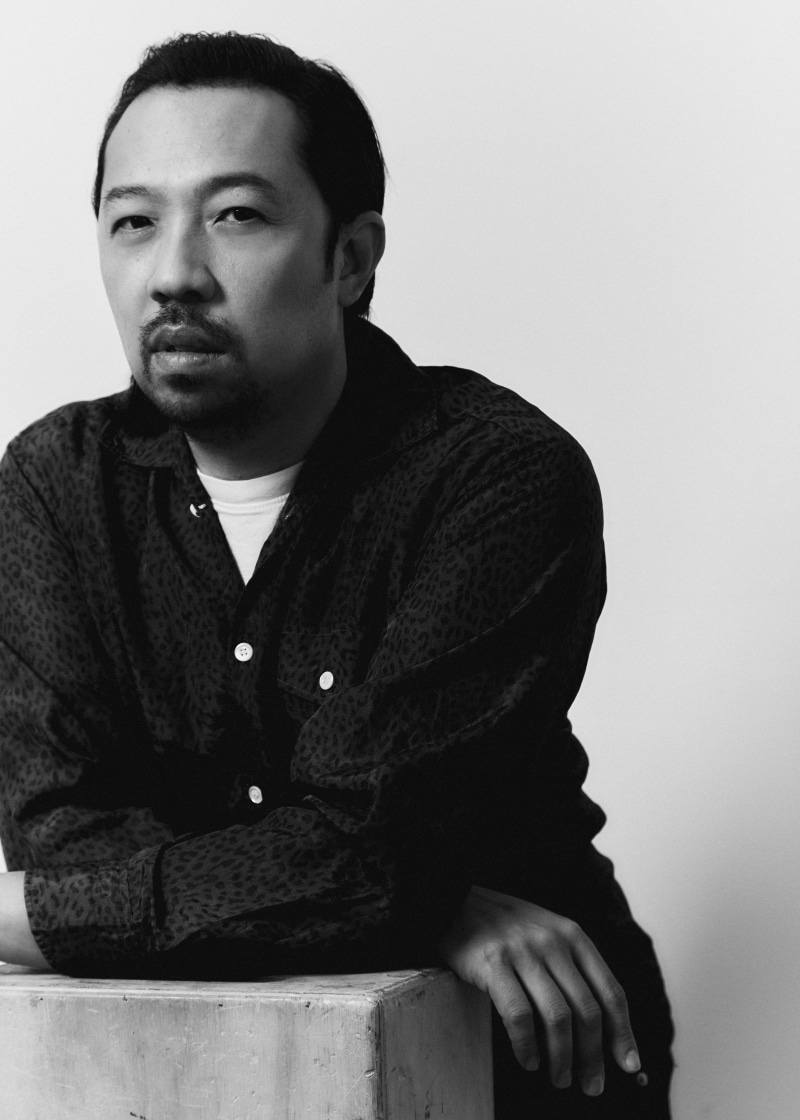 Downtown New York fashion retailers turned-designers Carol Lim and Humberto Leon are known for their irreverent and playful take on fashion. They are founders of trendsetting boutique Opening Ceremony and, from 2011 to 2019, were creative directors at Parisian label Kenzo. Lim is a graduate of the University of California, Berkeley, with a B.A. in Economics, and a former Merchandise Planner at Bally's. Leon was studying towards his B.A. in Art Practice and American Studies at Berkeley, where he met Lim. Confidants and close friends ever since they met as students at the University of California in Berkeley, the duo spent a decade in "corporate" jobs — Leon as a design director at The Gap and then Burberry, and Lim as a management consultant.
Together, Lim and Leon have grown Opening Ceremony from its first flagship store in Manhattan into a globally prominent brand with stores in New York, Los Angeles, and Tokyo. Opening Ceremony has since been elected by Fast Company as one of "The World's 50 Most Innovative Companies" in 2011. Named after the Olympics tradition that symbolizes a coming together of cultures, the store introduced a rotating collaboration roster of multinational brands that "visit" the stores each year. The duo also reinvigorated and revived interest in the trends and fashion that defined their youth with co-branded apparel from brands like Pendleton, Levi's, and Timberland. At the same time, they were first to introduce Americans to brands like Acne and Topshop, and began producing a quirky self-branded collection to fill the gap for basic staples. From 2011 to 2019, Lim and Leon served as co-creative directors of the storied Parisian fashion house, KENZO. In a move that marked the first time two retailers had taken the creative reins at a major fashion brand, Lim and Leon modernized the label with a remix of streetwise shapes, vivid jungle prints, and inspiration from far-flung locales. They also revamped the brand's visual communications with digitally-driven campaigns. In June 2019, after eight years at LVMH-owned Kenzo, the duo exited their roles as co-creative directors to once again focus only on Opening Ceremony.
The Fall/Winter 2021 collection was very related to the limitations of lockdown. They draped pieces using fitted sheets and asked Bráulio Amado, who's done artwork for Frank Ocean, Robyn, Róisín Murphy, A24, Disney, The New York Times and New Yorker, to contribute prints of furniture pieces with personalities. Bráulio Amado is a Portuguese graphic designer and illustrator currently living in NYC. He makes posters, record covers, editorial illustrations and videos.
Co-Creative Director Humberto Leon recalls: "When I first met Bráulio four years ago, I immediately wanted to work with him. His art is instantly aspirational and culturally relevant, and we luckily have had the chance to collaborate on a few projects throughout the years, including most recently on the seasonal graphics for Opening Ceremony's Fall 21 collection. We talked, like old friends, about what it means to live through the COVID-19 pandemic, and he ran with the idea of being inspired by what's around you at home. His imagination and talent translated that inspiration into artwork that's dreamy, fun, and magical."⁠
We met Humberto Leon and Bráulio Amado via Zoom to discuss their collaboration for Opening Ceremony. The discussion with both, Humberto e Bráulio, ranged widely from Bráulio's design inspirations and techniques for Fall/Winter 2021 collection, to how the pandemic is not over yet and still has an impact on the fashion industry.
Humberto, recently you said that "Opening Ceremony is a place that continually gives a platform to nurture the youth. Always." What actions are necessary to give a long-lasting meaning to this concept and how do you manage it?
Humberto Leon: Opening Ceremony is above all a community and a cultural platform at the same time. All the decisions taken within our community are related to youth and the new generations because their voices are VOICES THAT WE BELIEVE IN. We're always curious about innovative research and discovering young artists to collaborate with, so I think we should do this constantly in order to achieve a long-lasting meaning.
How do you think art is related to the fashion industry and how important is it for Opening Ceremony?
Humberto Leon: It's about embracing everything that's around you in a funny way. Actually, I never took fashion seriously and sometimes shouldn't be a serious topic. This industry is already full of serious issues, but we also need to make people smile somehow, to give a funny meaning to it. At the same time, Opening Ceremony was always focused on educating youth through funny hidden messages and collaborations related to art. I think it is really very important to constantly involve other talented people with a voice.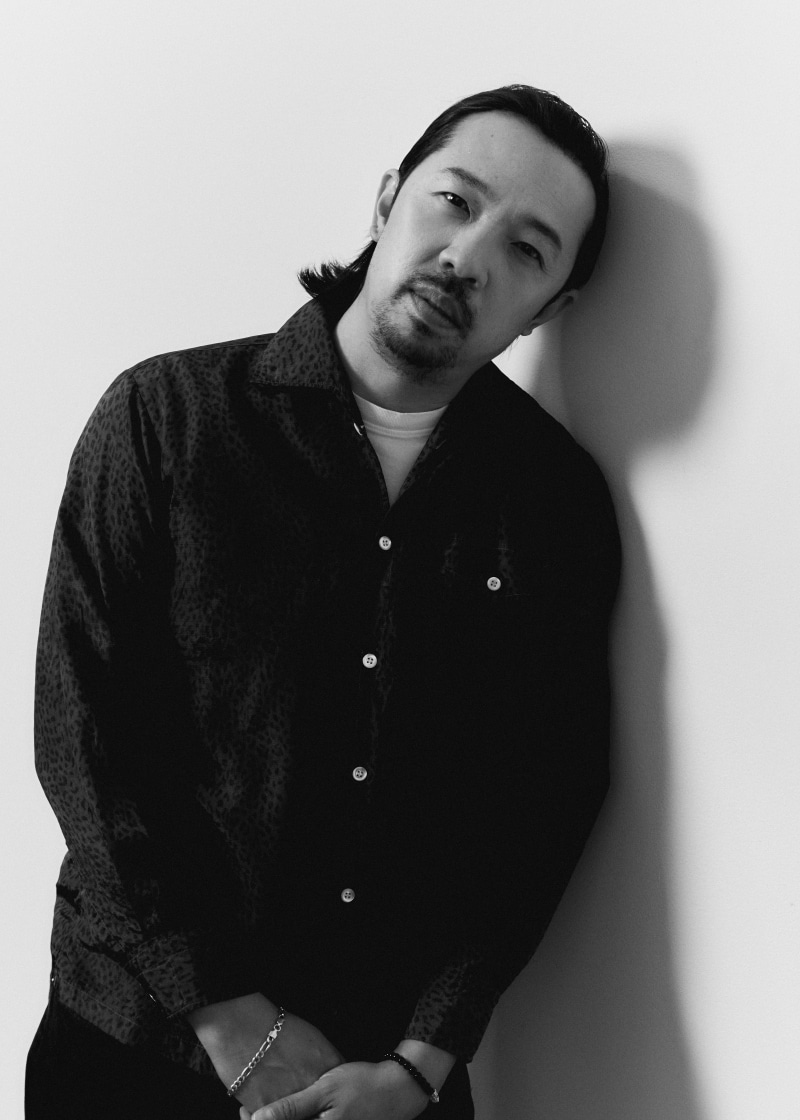 This explains in a few words your collaboration with Bráulio Amado.
Humberto Leon: I was always obsessed with his art and when I saw his art for the first time, I said: "I really want to work with this guy!" so I invited him to discuss a possible collaboration with Opening Ceremony. But now, I will let Bráulio tell you more about it.
Bráulio Amado: When Humberto contacted me for this collaboration I was scared, at the same time my first reaction was "WOW!". At the same time, the pandemic situation affected us, but in a positive way, because I was very inspired and I wanted to give a funny touch to this collection. Imagine that some objects can come to life sometimes during a lock-down or pandemic isolation and I wanted to introduce a comic-style artwork that depicts a dreamy and trippy fantasy of the furniture present in the space we live in, chairs and lights that come to life in a funny way. Everything came very easily and working with the Opening Ceremony team was great.
Thank you Bráulio, I'm obsessed too with your work. I love the way you use the comic style with an educational touch somehow, making us more aware of the society we live in today, but also how to use our mind and our imagination in order to give a different funny meaning to our environment and make us more conscious about it. Humberto, I've always loved the way you use your collaborations as a weapon, like a powerful force for good, for a better future, not only in the fashion industry but also in equality and human rights. Like you're a medium between fashion culture and the ordinary world. Do you think key people from the fashion industry are conscious of their power over future generations and they should try harder to make the ordinary world more conscious about a society in which the rights MUST BE equal?
Humberto Leon: In a racist Trump society I think that people like me, but not only that, I mean all those with a certain power and voice to come out and say something. We cannot remain indifferent to what is happening around us, we cannot pretend that things are going well or that things don't really exist. They exist and we all feel on our skin or see with our eyes what is happening, and this is why I think we must exploit our voices and our realities to make today's society more aware of what is still missing: human rights, including the gay community and all races of our planet. We need to ask ourselves more what really matters in today's society, how can we contribute to making it fairer, what is our future together, what are the actions to undertake and how can we spread the motivation to do so? My answer is YES and we must invite everyone to work together in this direction. Yes to a more deserving society, yes to all human rights and yes, I believe that fashion platforms and companies can take actions that change today's mentality for the better in the future. Speak up and say something!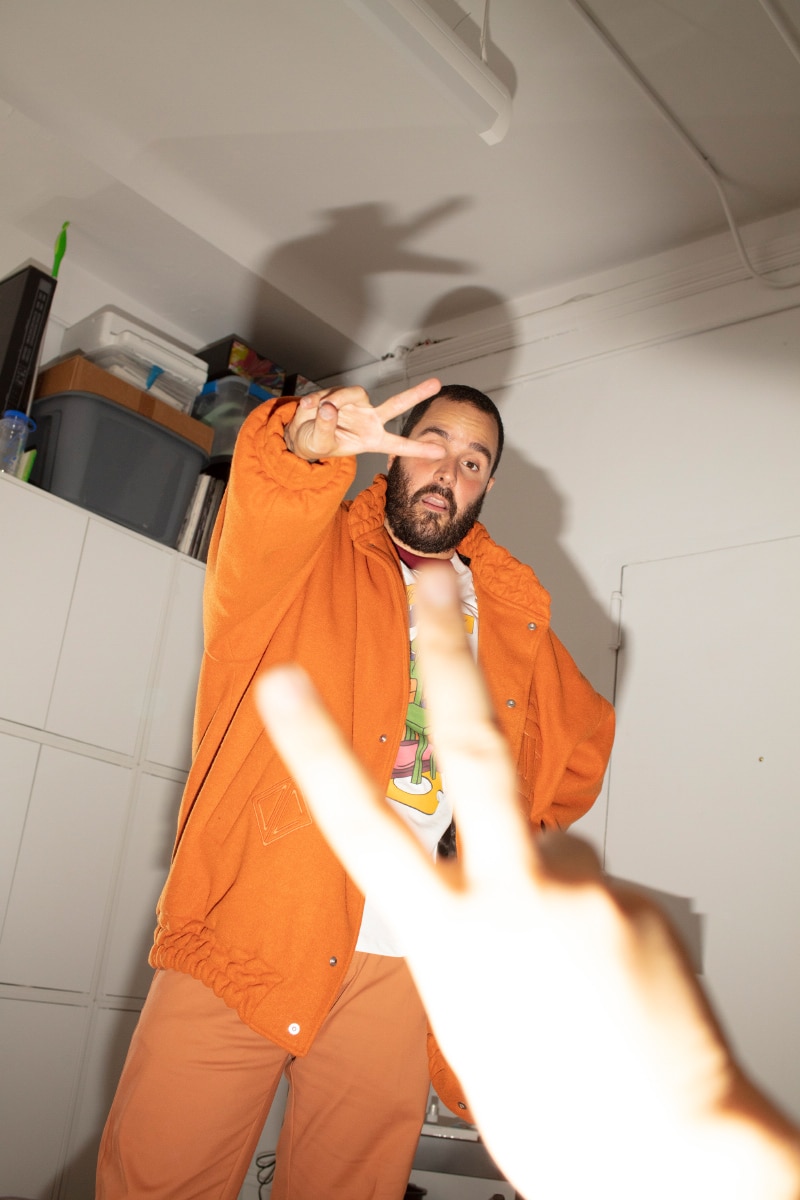 Bráulio, how do you think online resources like social media have influenced your art and graphic design?
Bráulio Amado: I think social media helps. Is not everything but can have an impact somehow. The online presence can help us to secure new works, gain and communicate with new clients or creative collaborators, as well as build your professional reputation. Online resources are an exceptionally powerful marketing tool for me as an artist. It gives me a way to share my illustrations with the world, to connect with and be inspired by other creatives, and to get your art in front of a massive audience of potential artists, musicians – Róisín Murphy, buyers or curators. A good example is the pandemic situation, never before have humans been so connected thanks to social media.
Humberto, how do you manage to choose your collaborators for Opening Ceremony?
Humberto Leon: I always want to work with people that I like, especially their energy, their work and their ability to excite others thanks to their art or simply their way of being as humans. For example, Bráulio's art is instantly aspirational and culturally relevant. That's why I chose him.
What do you think about sustainability in the fashion industry?
Humberto Leon: I think in an ideal world we should create stuff for people who can afford it, that's why we must create collections that can be sold. Of course, sustainable and recycling-upcycling is important, but at the same time, I think SUSTAINABLE SHOULD BE THE WHOLE FASHION SYSTEM.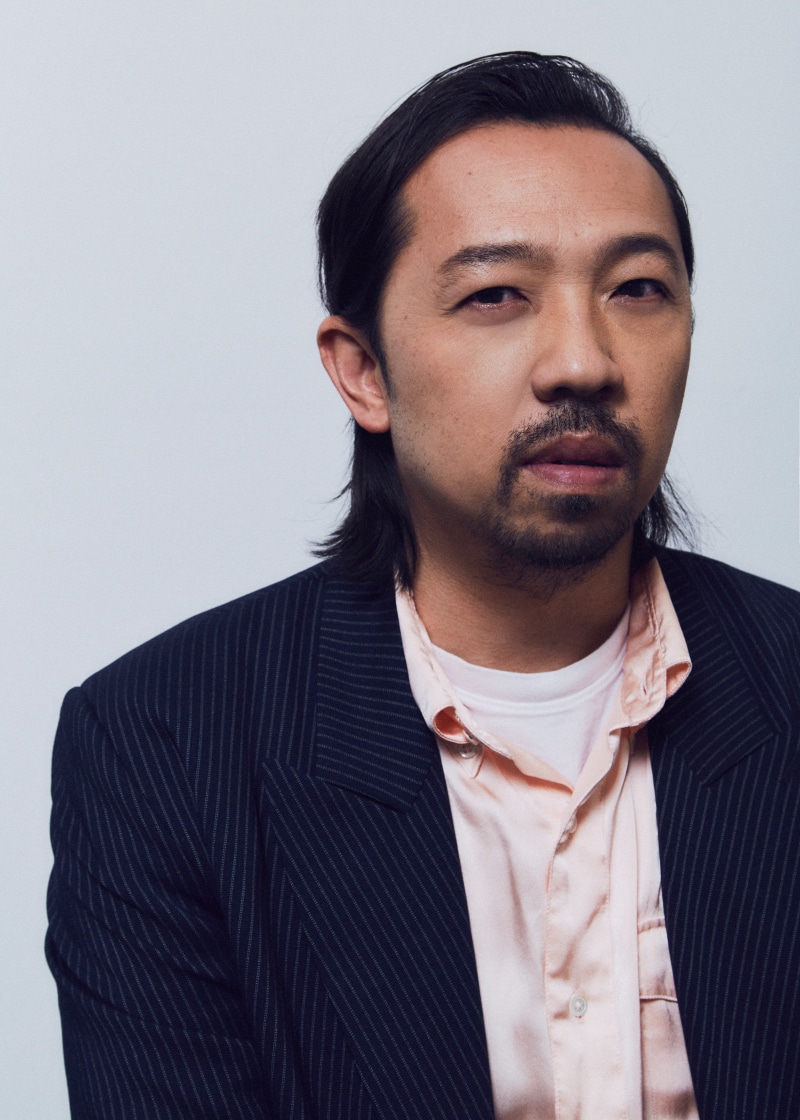 How do you think independent fashion or culture magazines can have an impact on readers' education?
Humberto Leon: Everything will change in the future but is already happening now and it is exciting to know this. Today, there are so many well-established magazines that don't say anything, dominated by too much advertising, how could they do so? The rise of independent magazines offers us a long-lasting value of what many industries and cultures are. There are magazines that play with the form and their subject matter is as diverse as their production techniques, from mental health to trans rights, from football to streetwear. They are driven by a passion, both for their content, and the printed form, and thanks to technology, they are able to reach audiences around the world. That's why I loved Fucking Young when I saw it the first time, I found its content relevant and very interesting.
Thank you Humberto. Bráulio, my last question for you is related to your prints for the FW21 collection x Opening Ceremony. I love the 'Animal Chair Print', can you tell me more about it? Is it somehow psychedelic and what was in your mind when you designed it?
Bráulio Amado: I wanted to give a gender-neutral meaning, at the same time animals are funny. My idea was to transport others' minds into a funny-trippy world where gender is not important and where everything is fun. I used animals and chairs as subject matters because they represent power and the supernatural. Also, I don't think the pandemic is really over and is also about how we care for animals and the environment around us.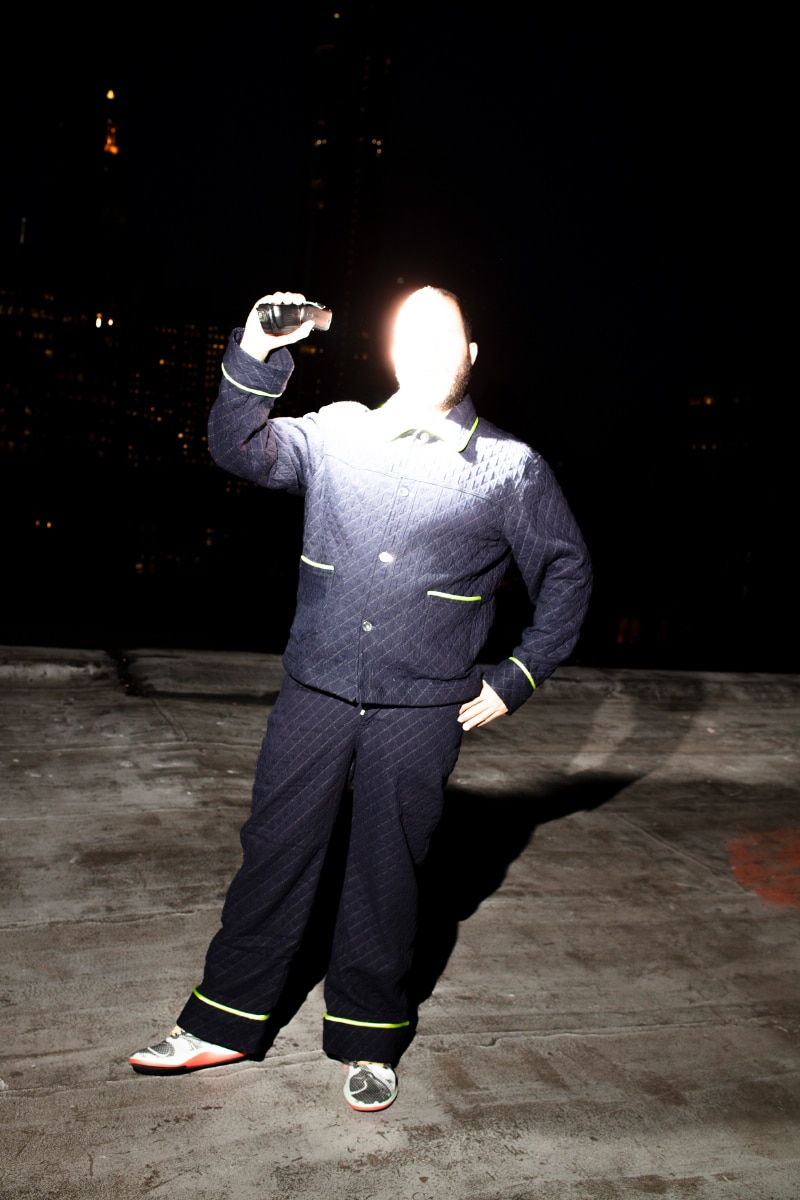 Bràulio Amado is curating the Opening Ceremony instagram this week as part of a one-week takeover. Curating a special takeover of Opening Ceremony's Instagram, Bráulio will share favorite designs from his prolific body of work, as well as beloved artists and books of inspiration he has discovered over the years.
Photos by Michael Marcelle (@michael_marcelle)