Take a look at 8ON8 Spring/Summer 2020 backstage, photographed by Elliott Morgan during London Fashion Week Men's, in exclusive for Fucking Young!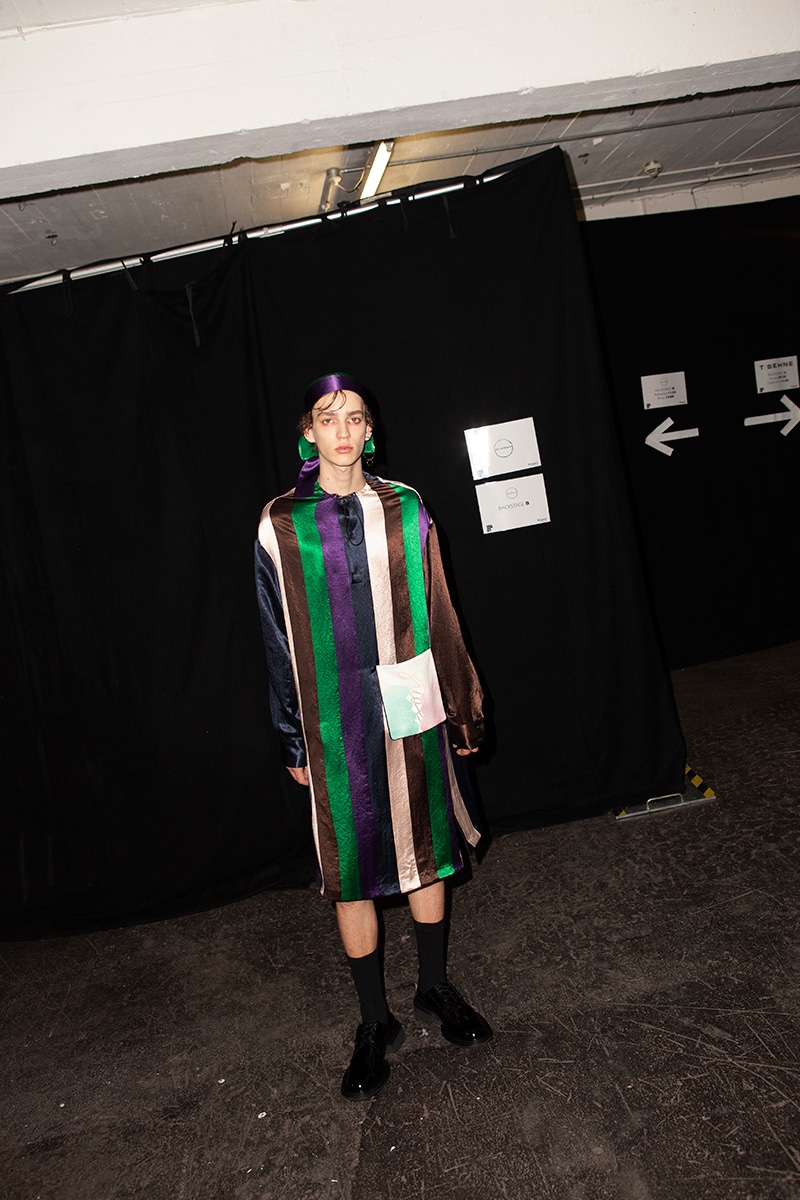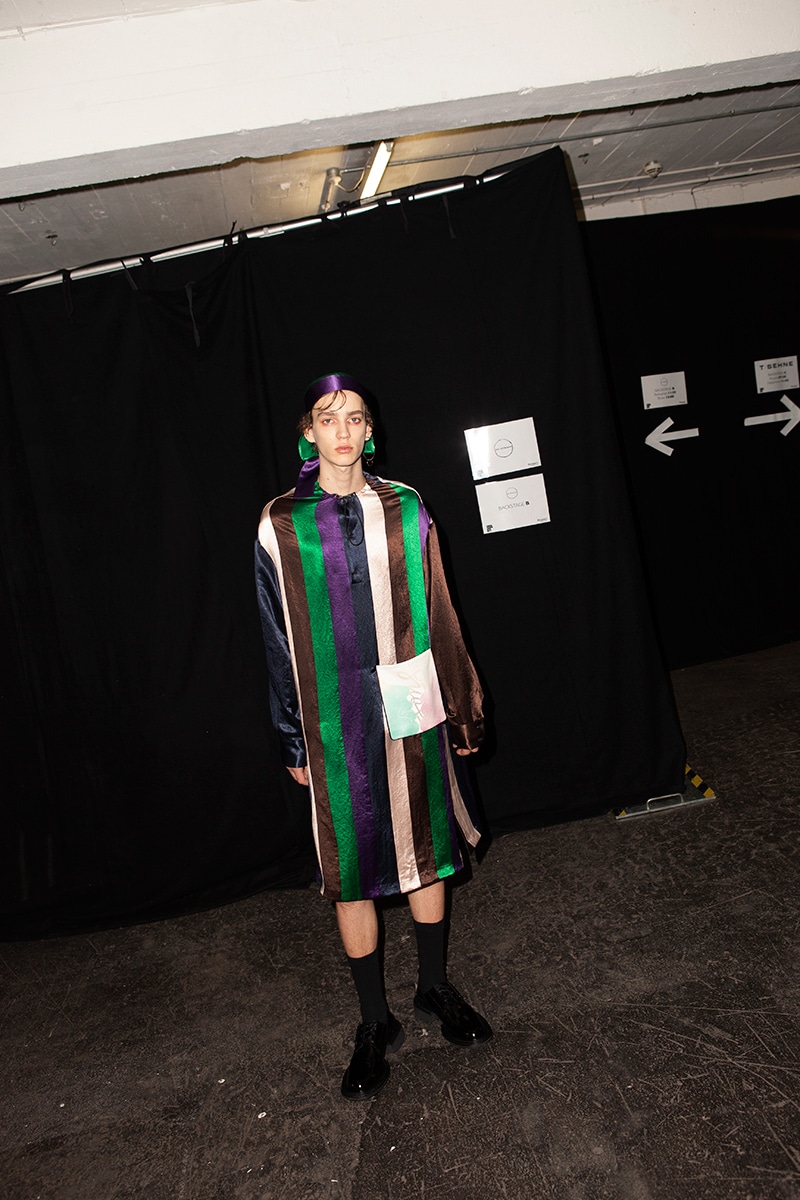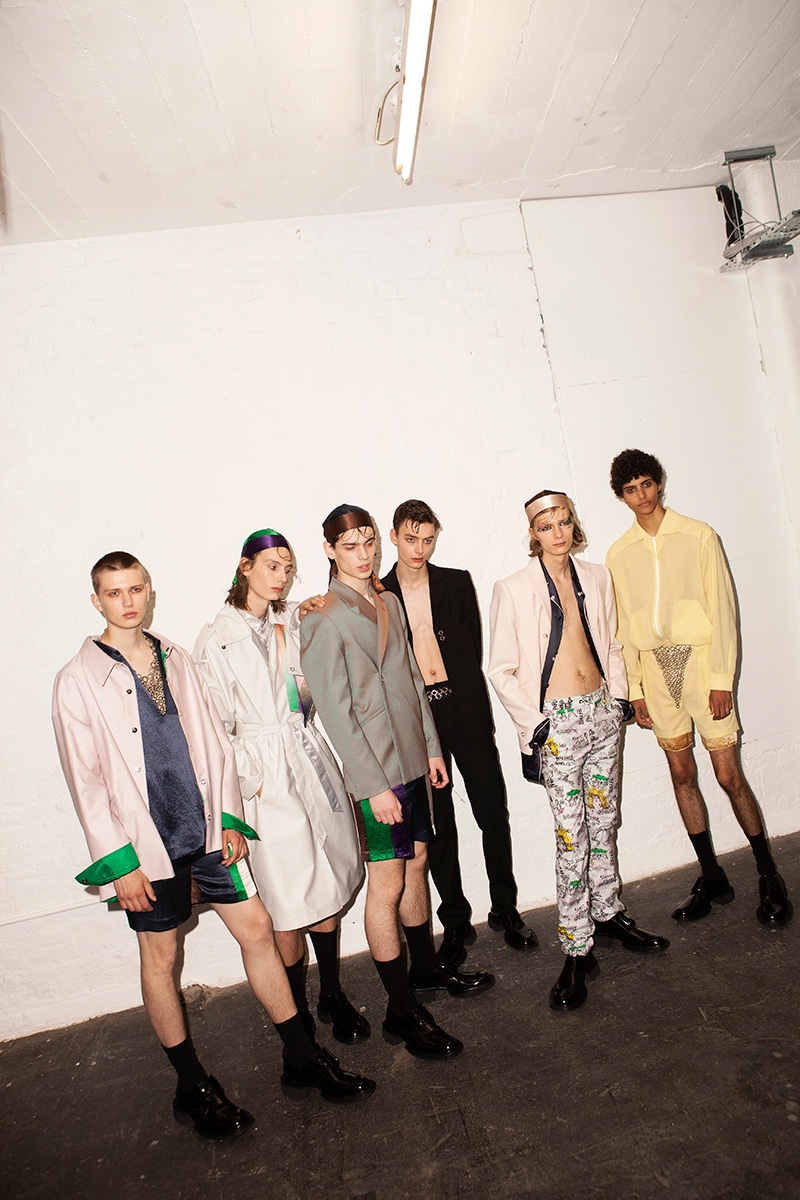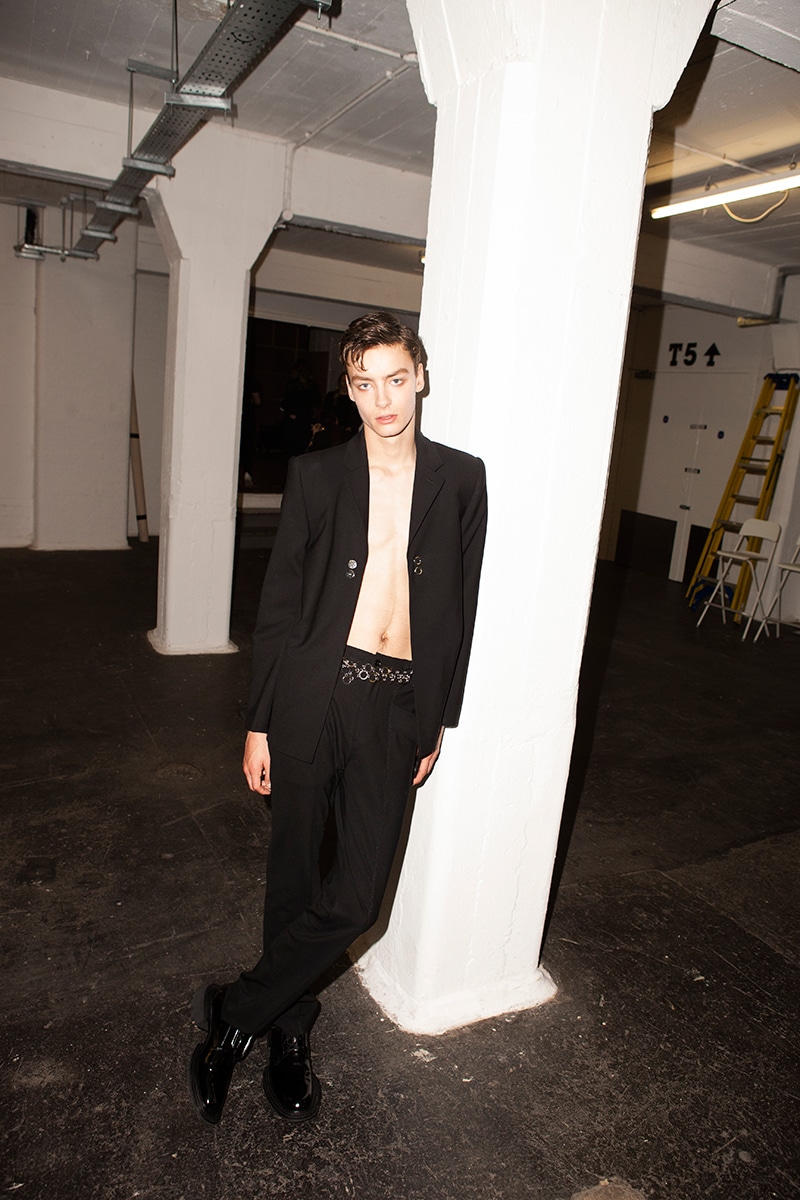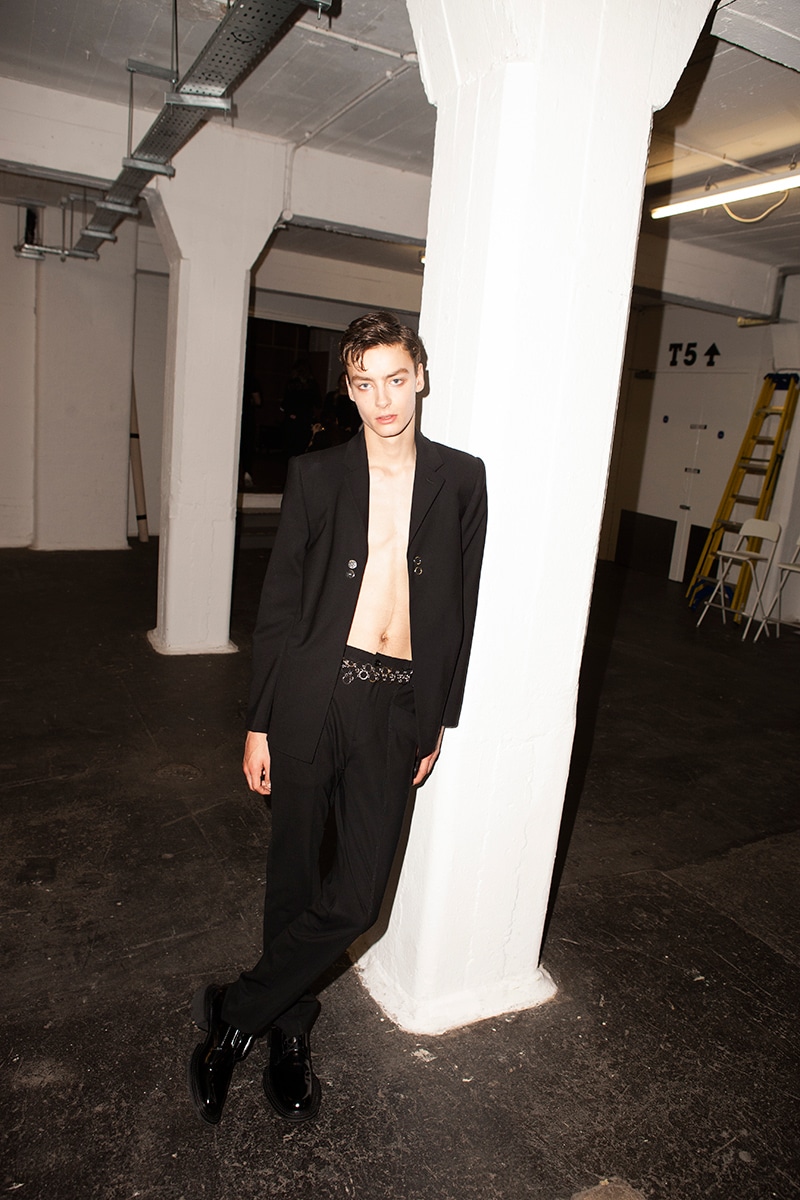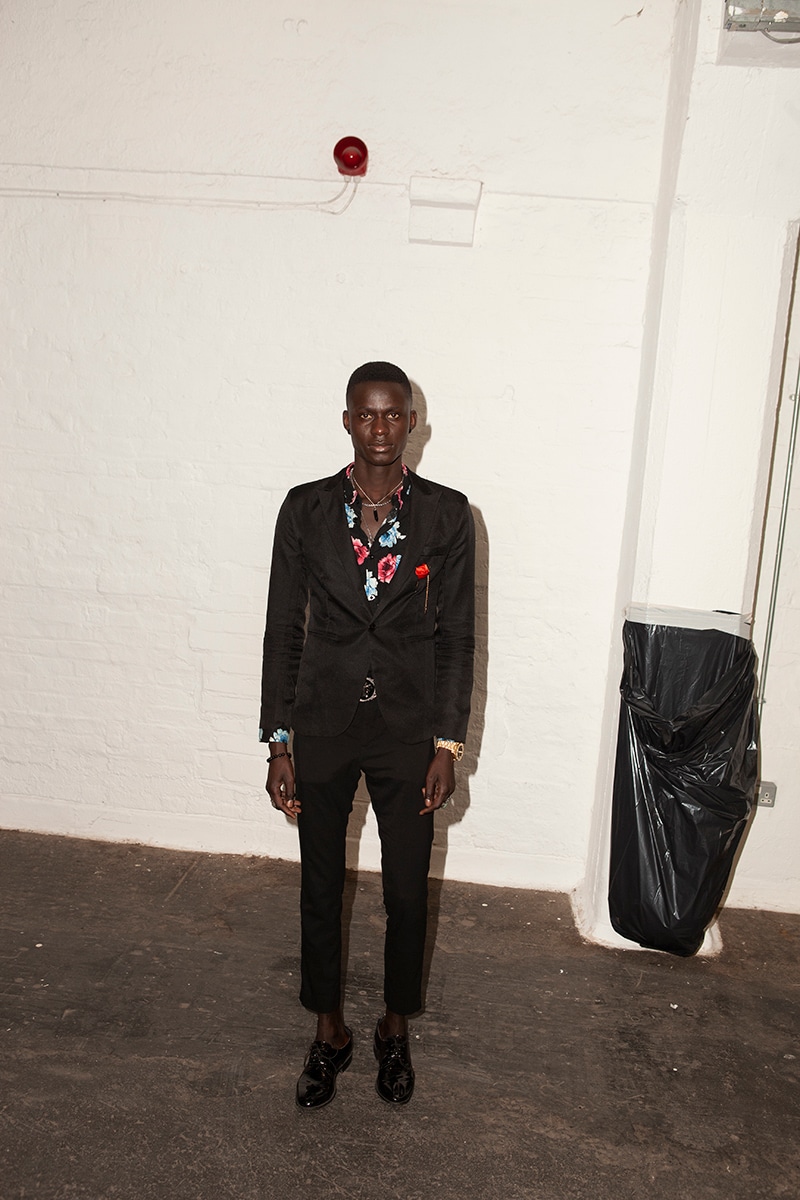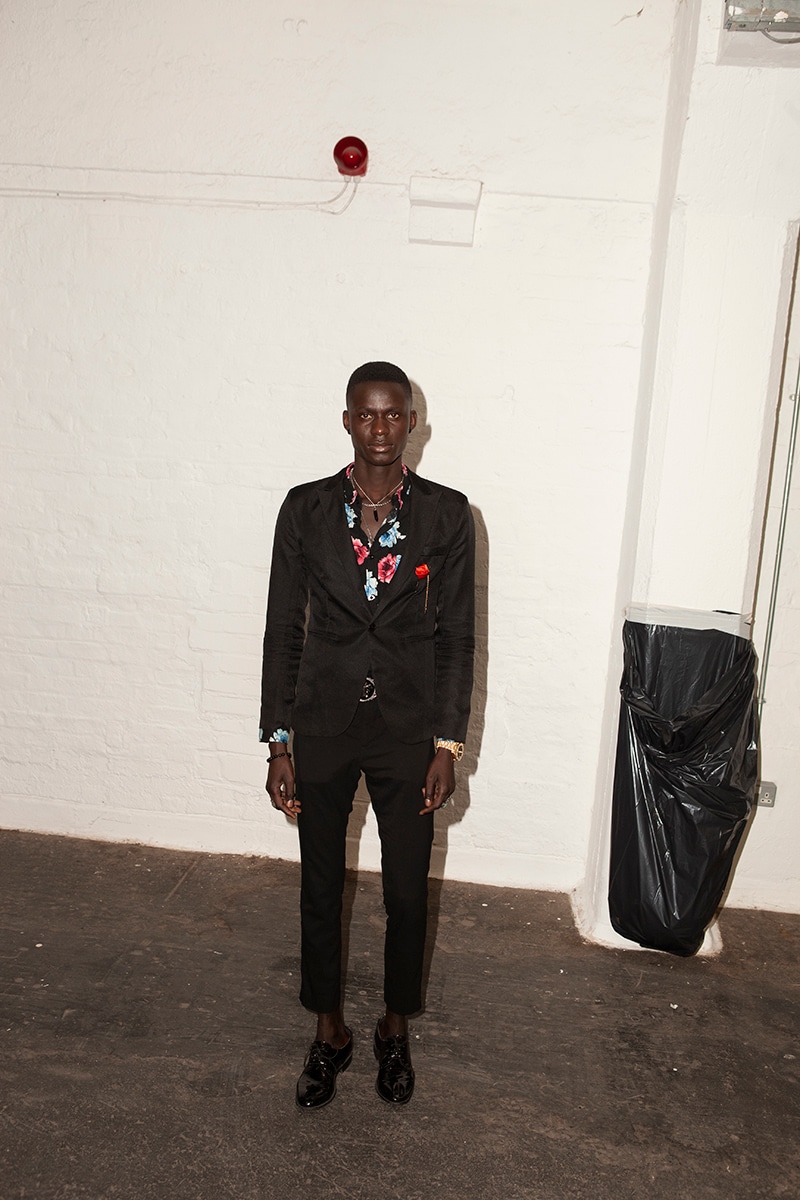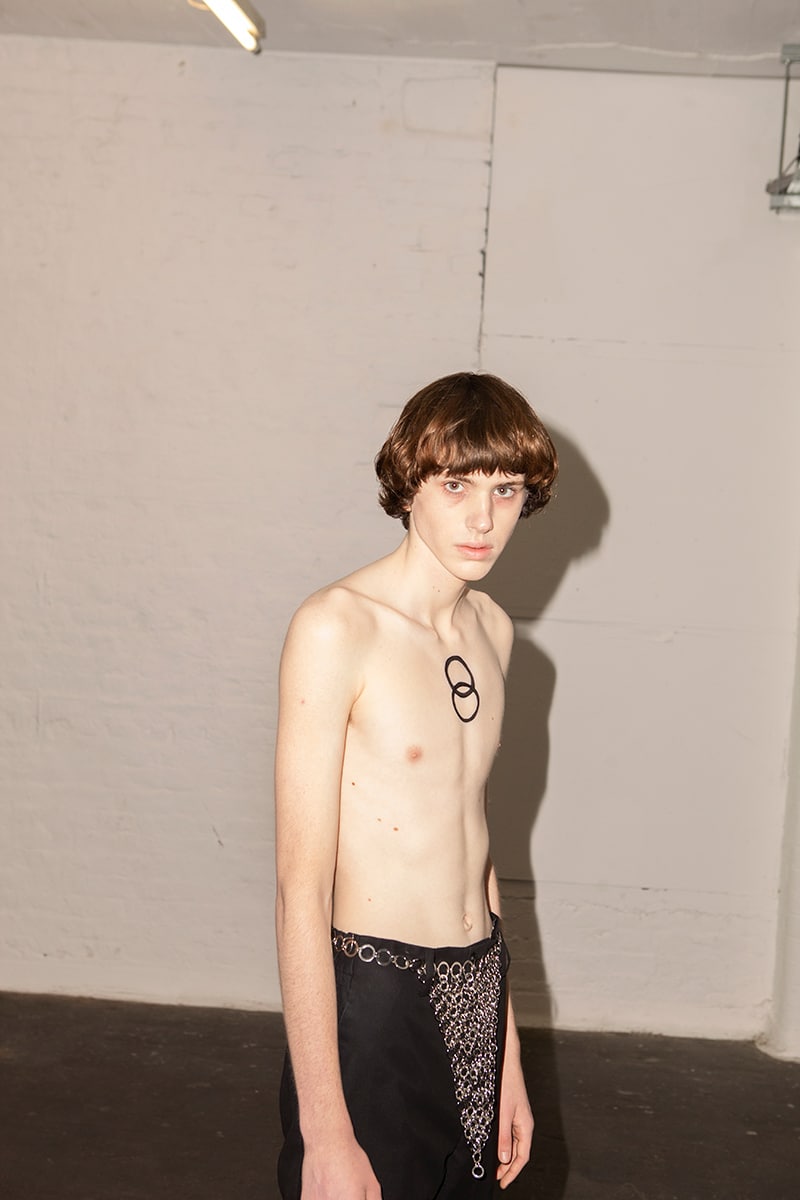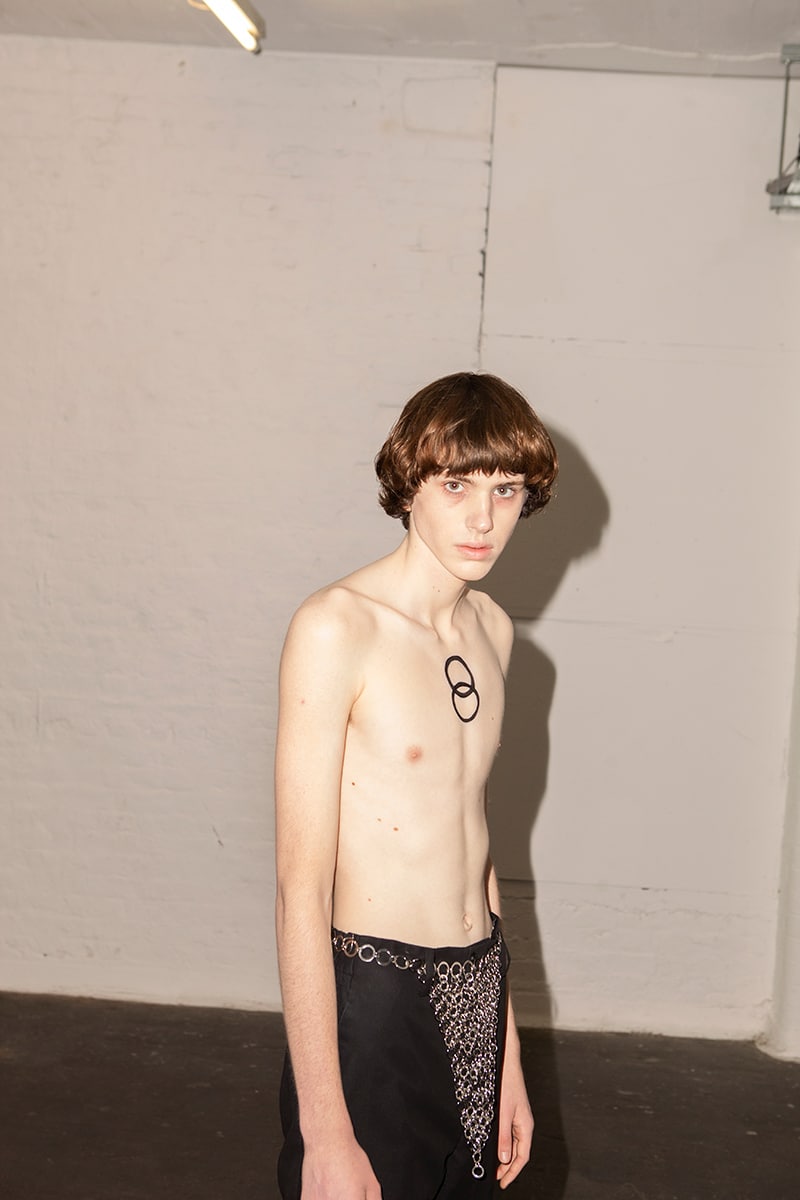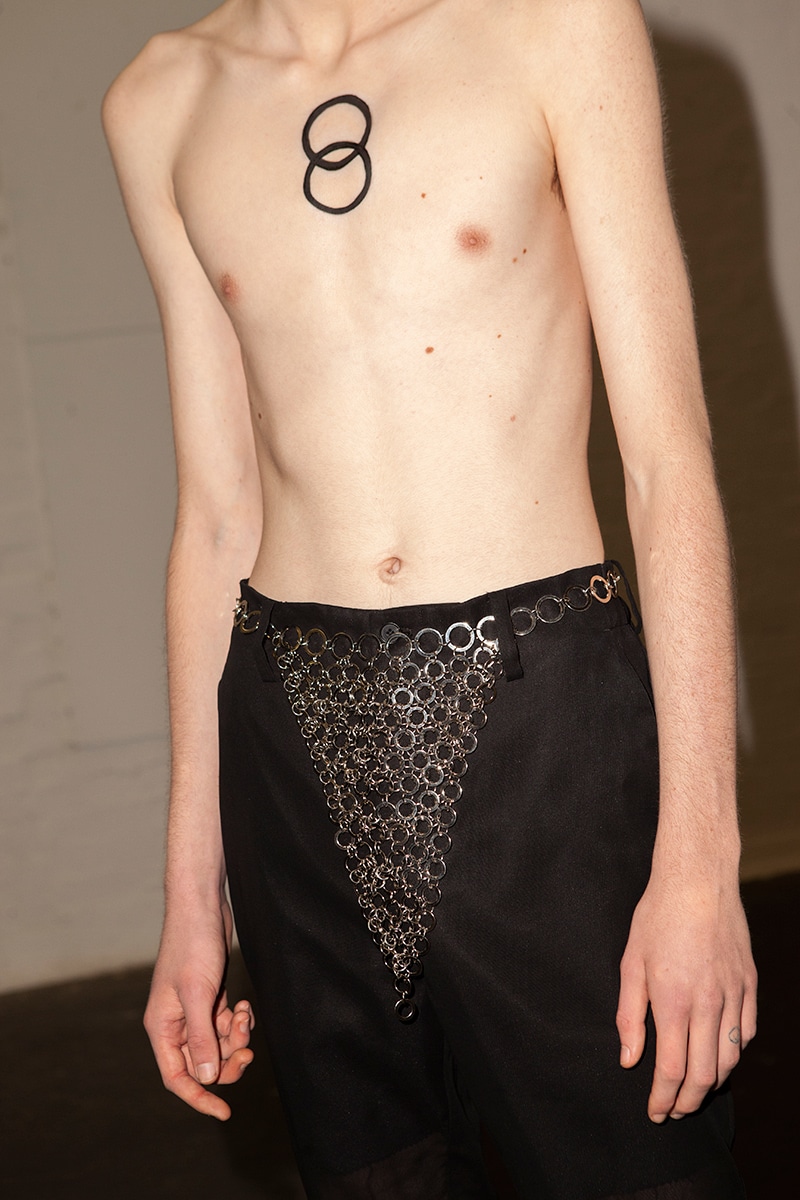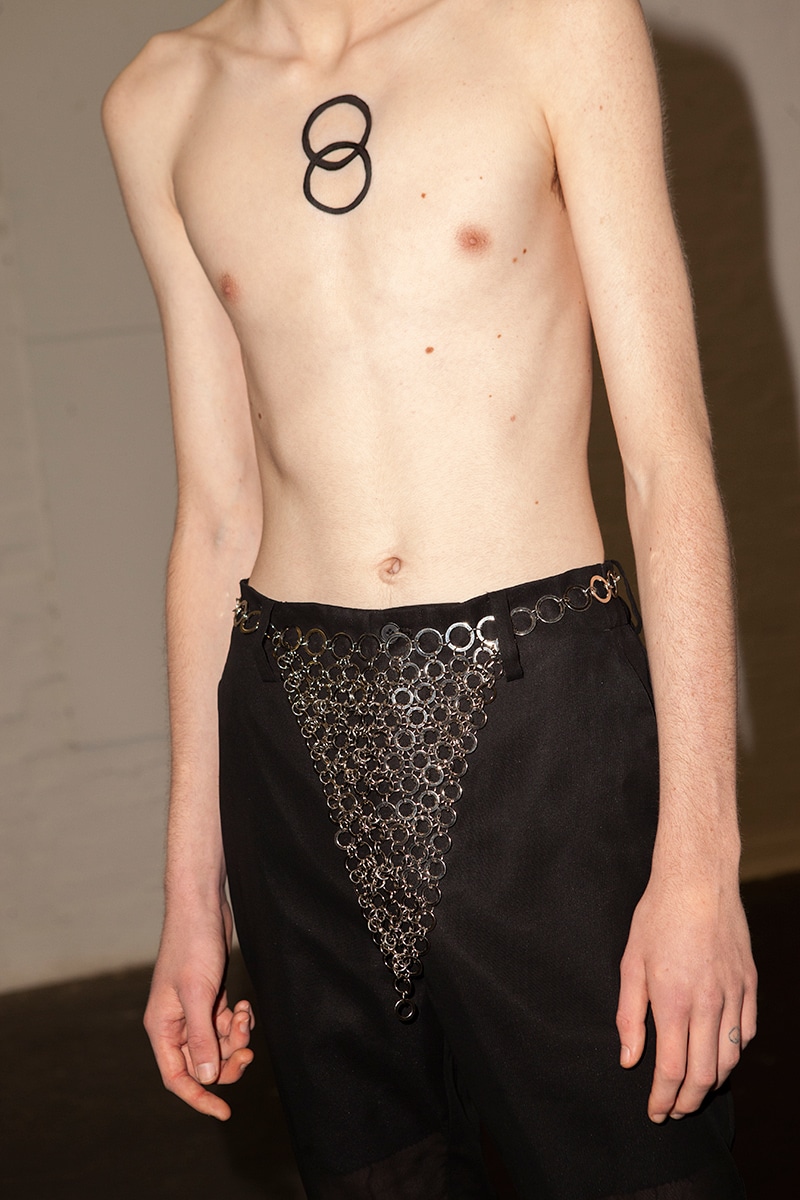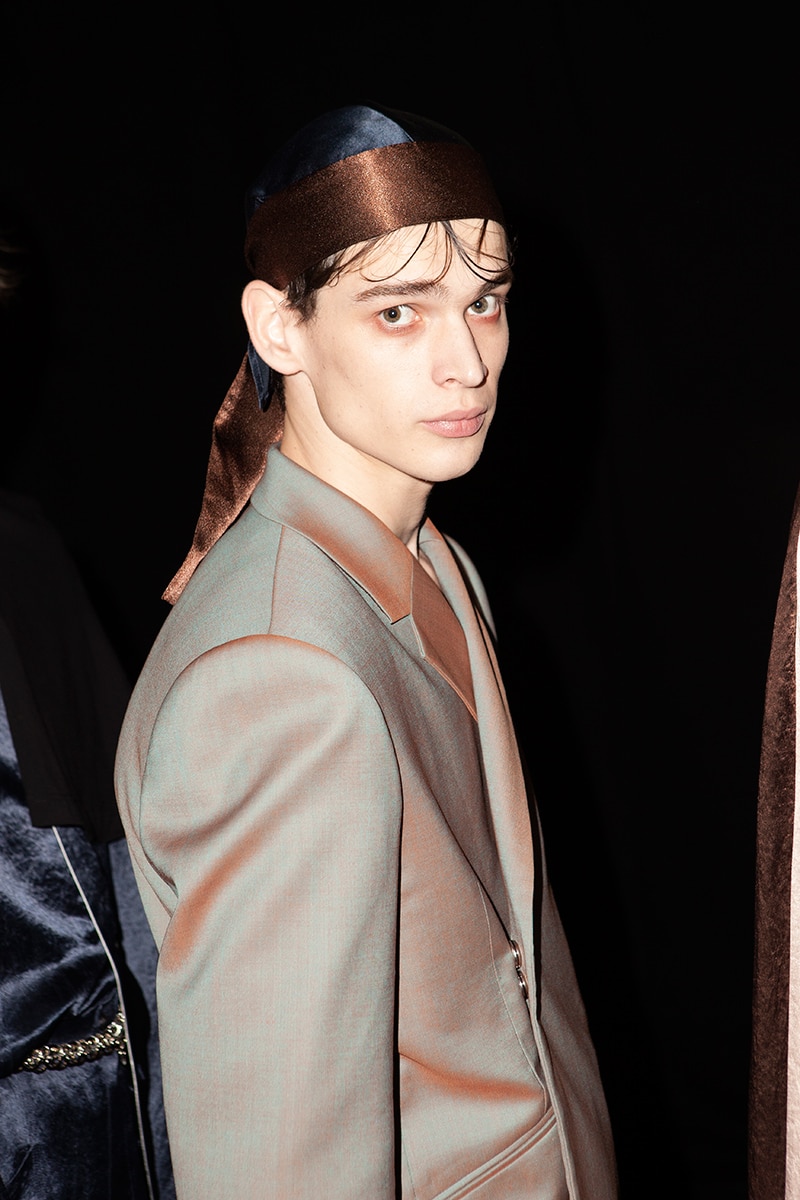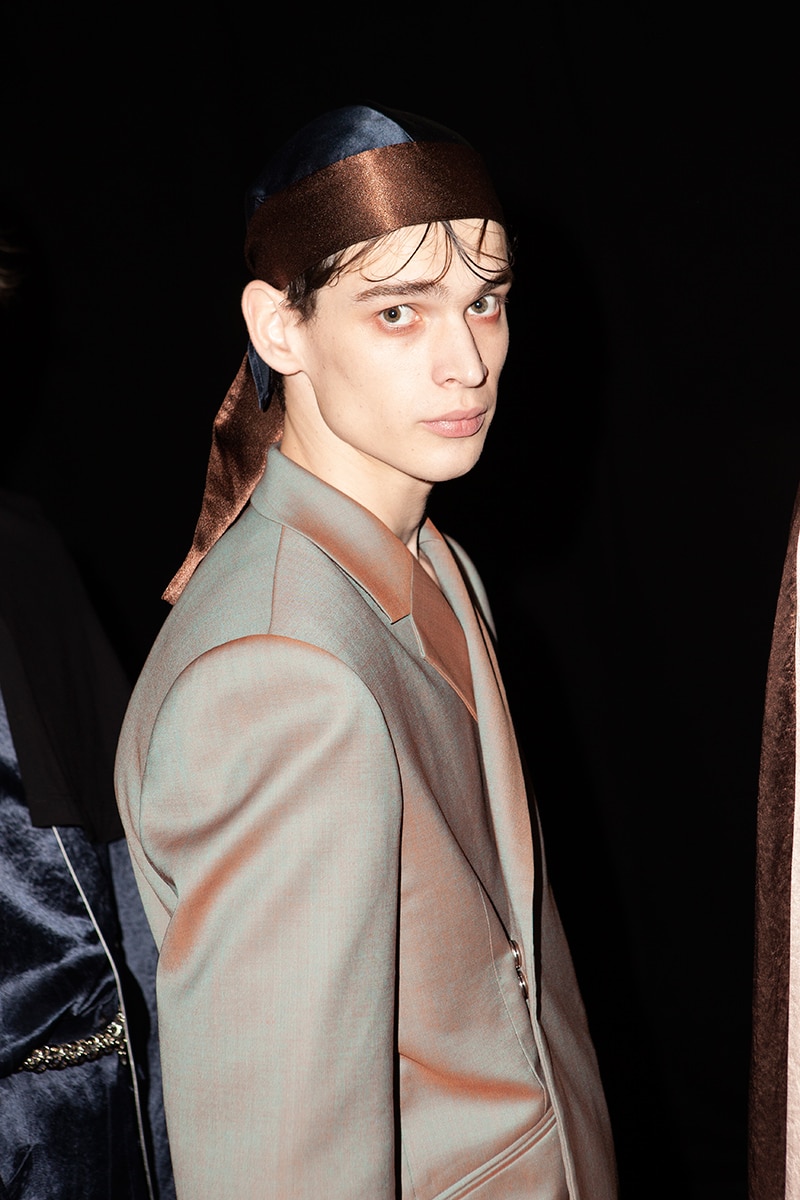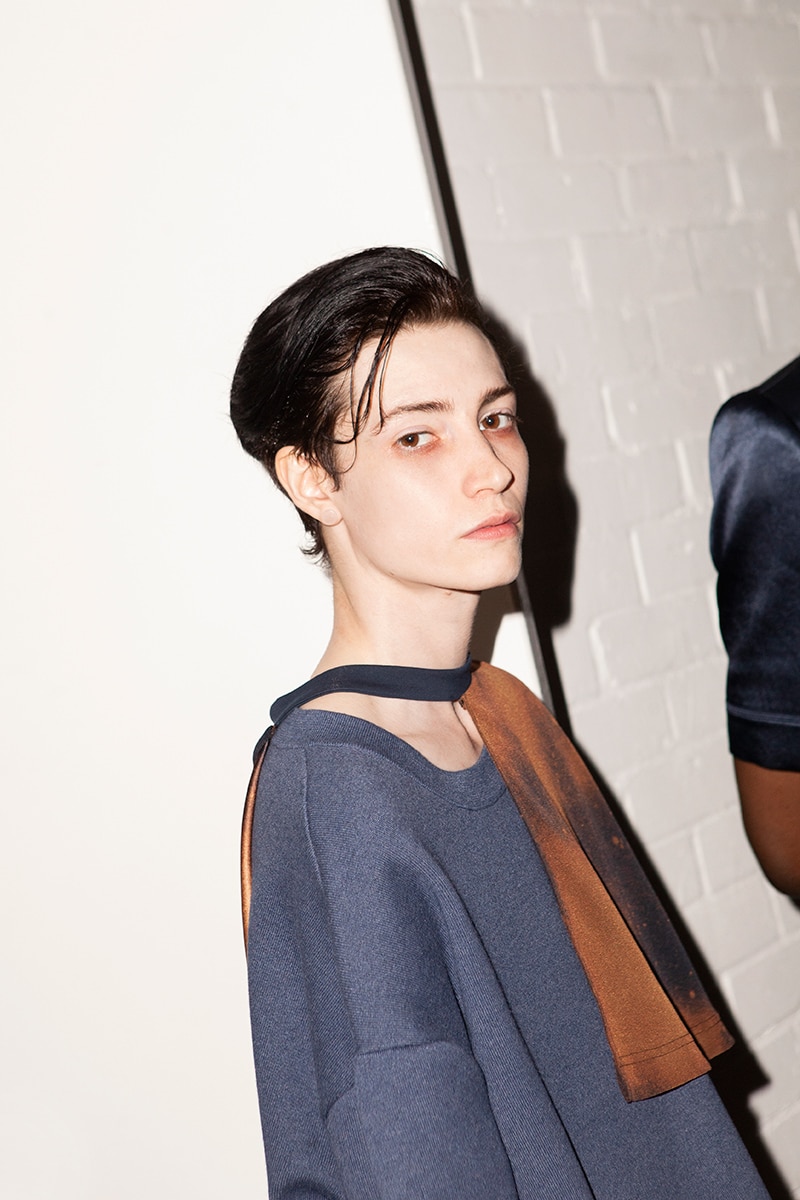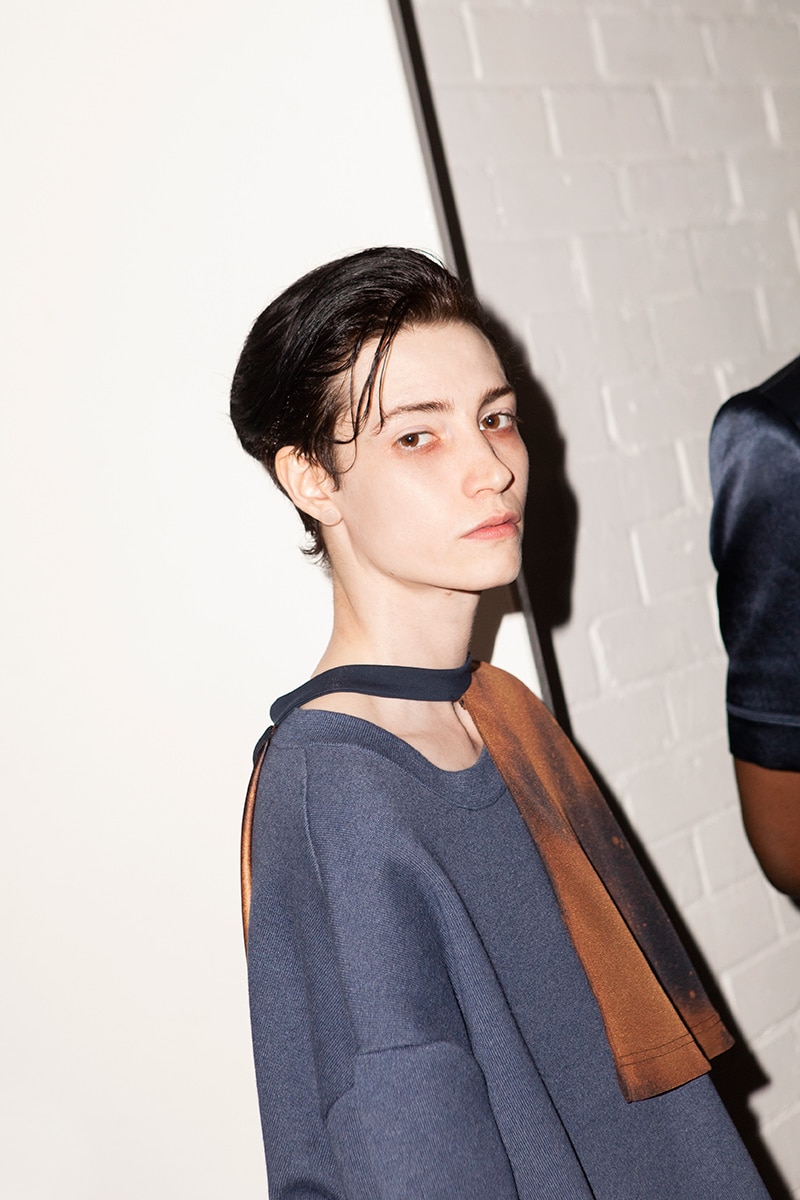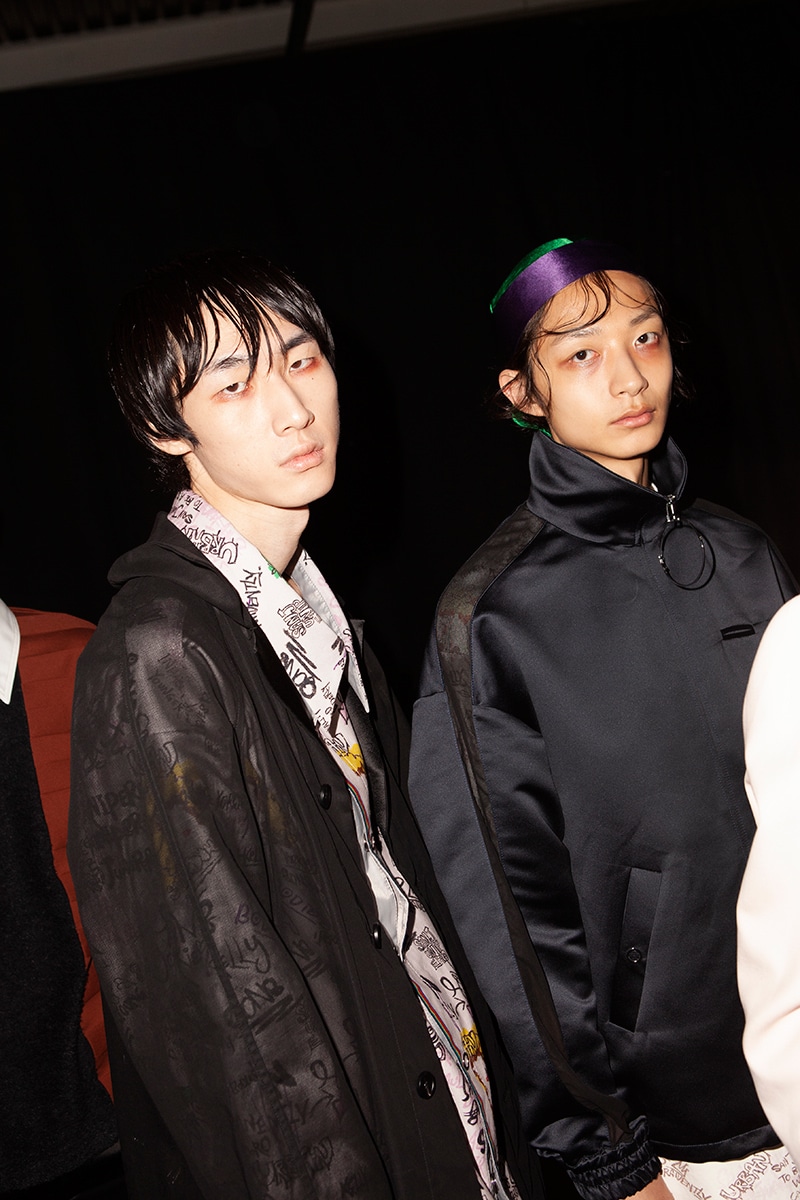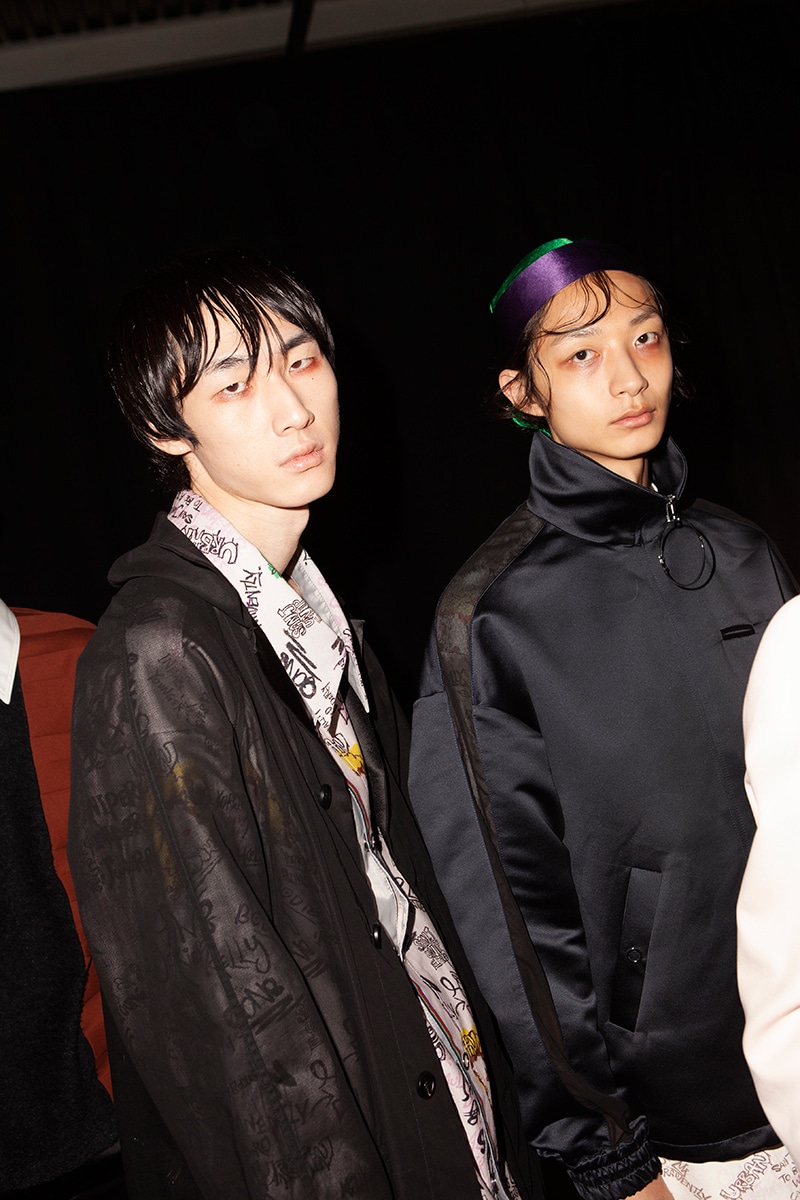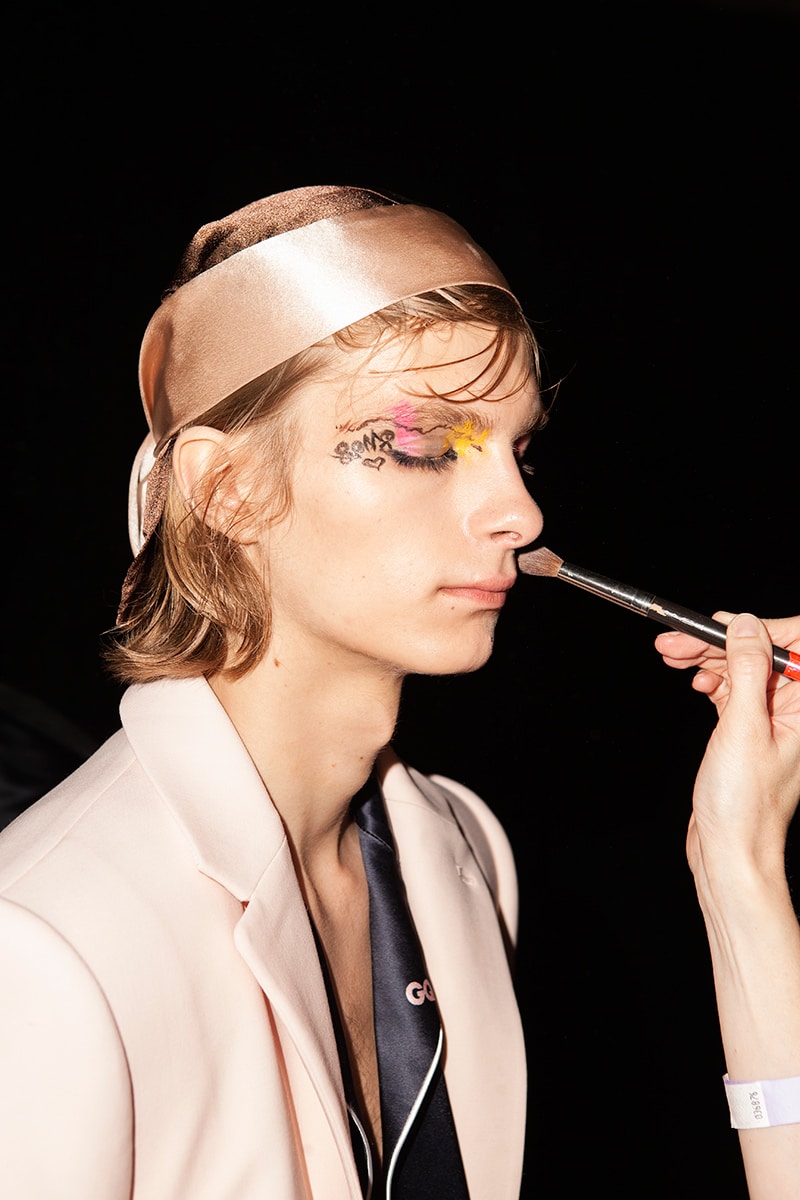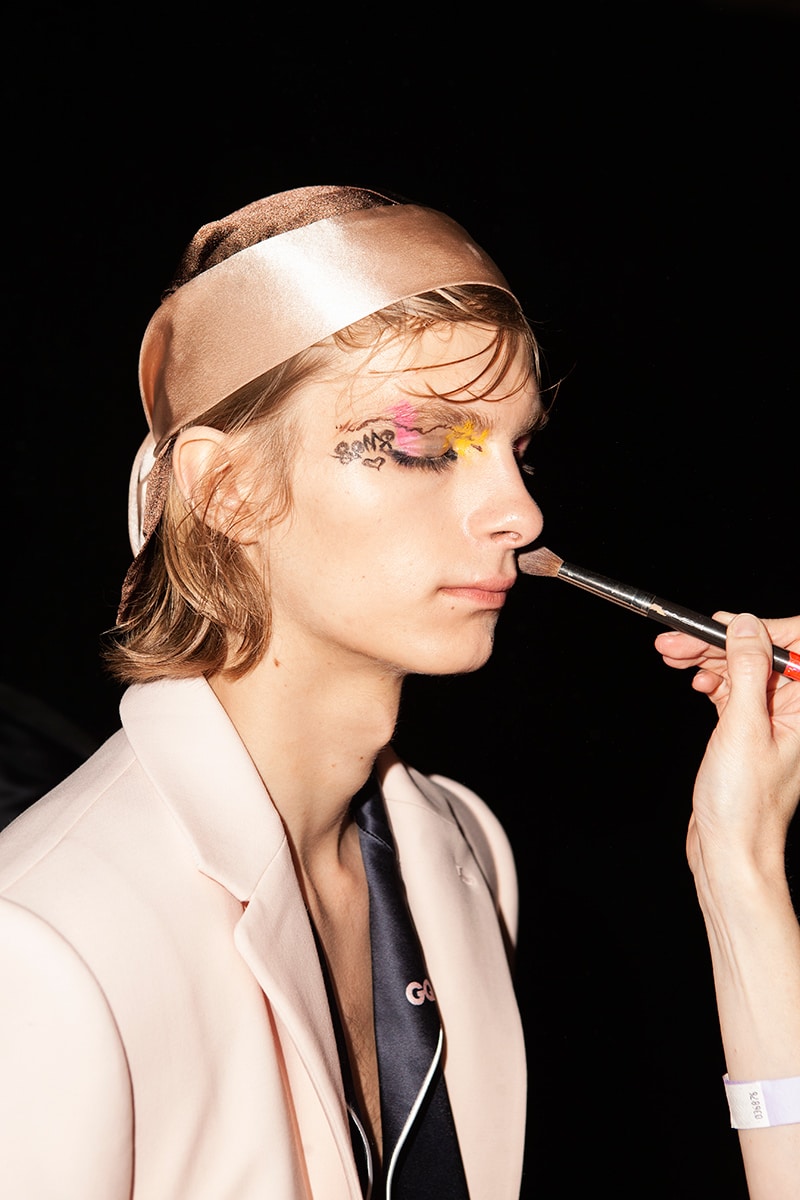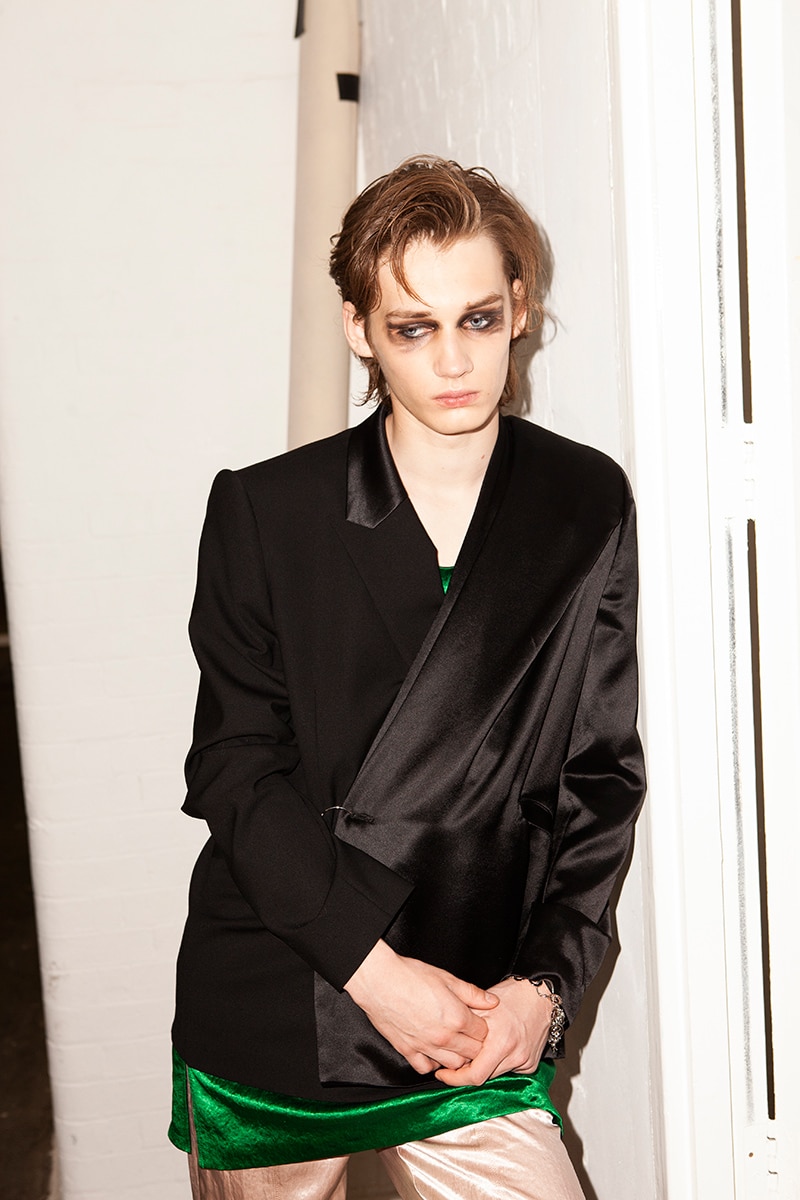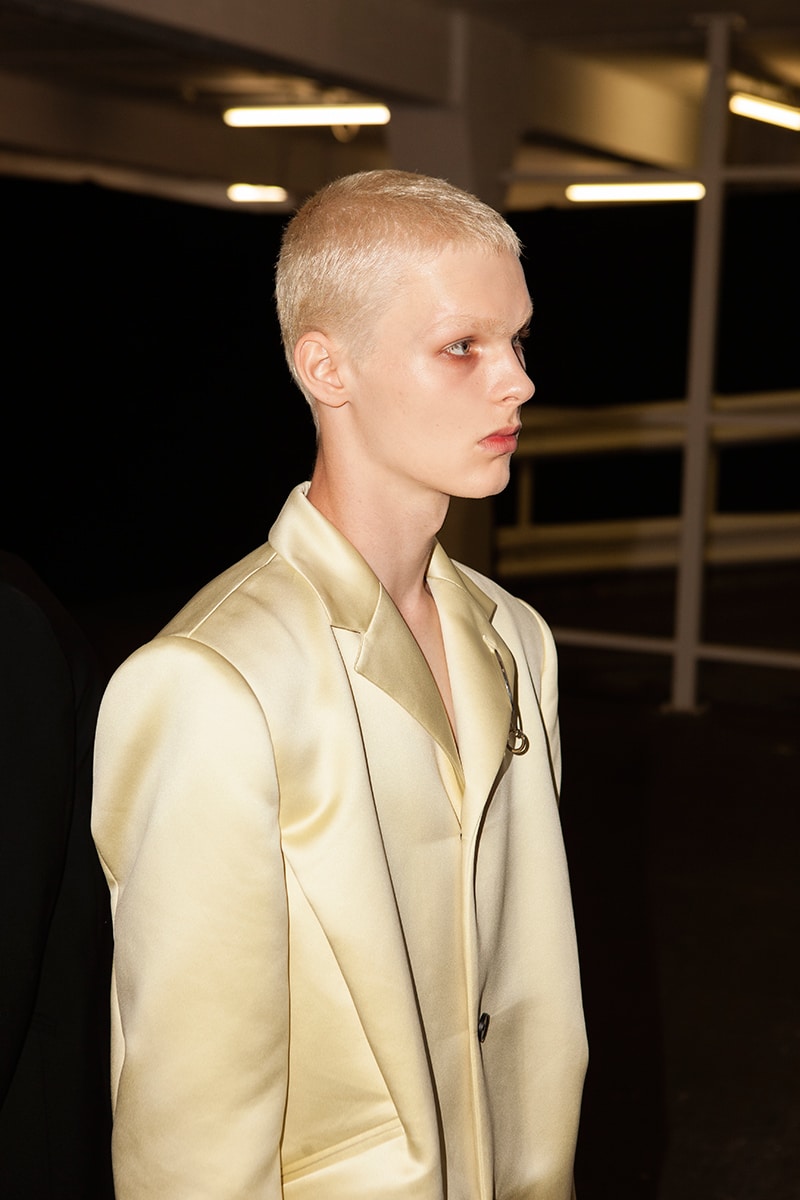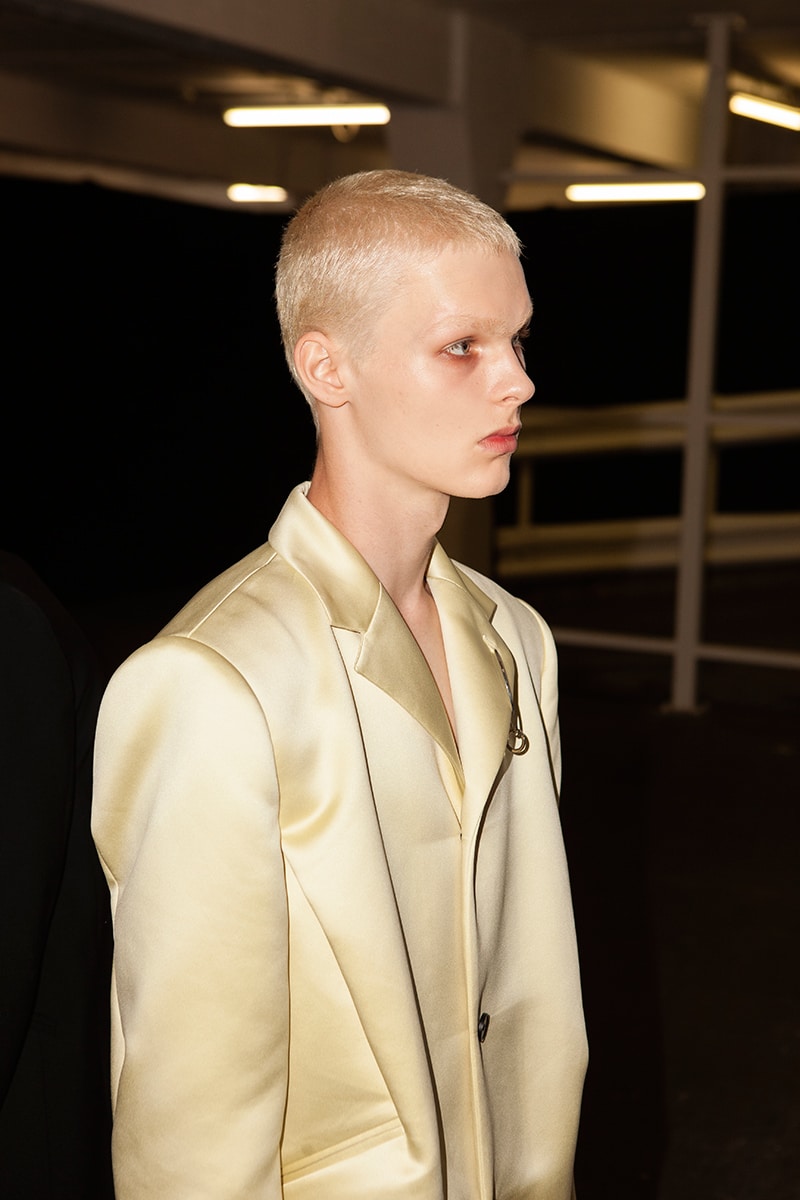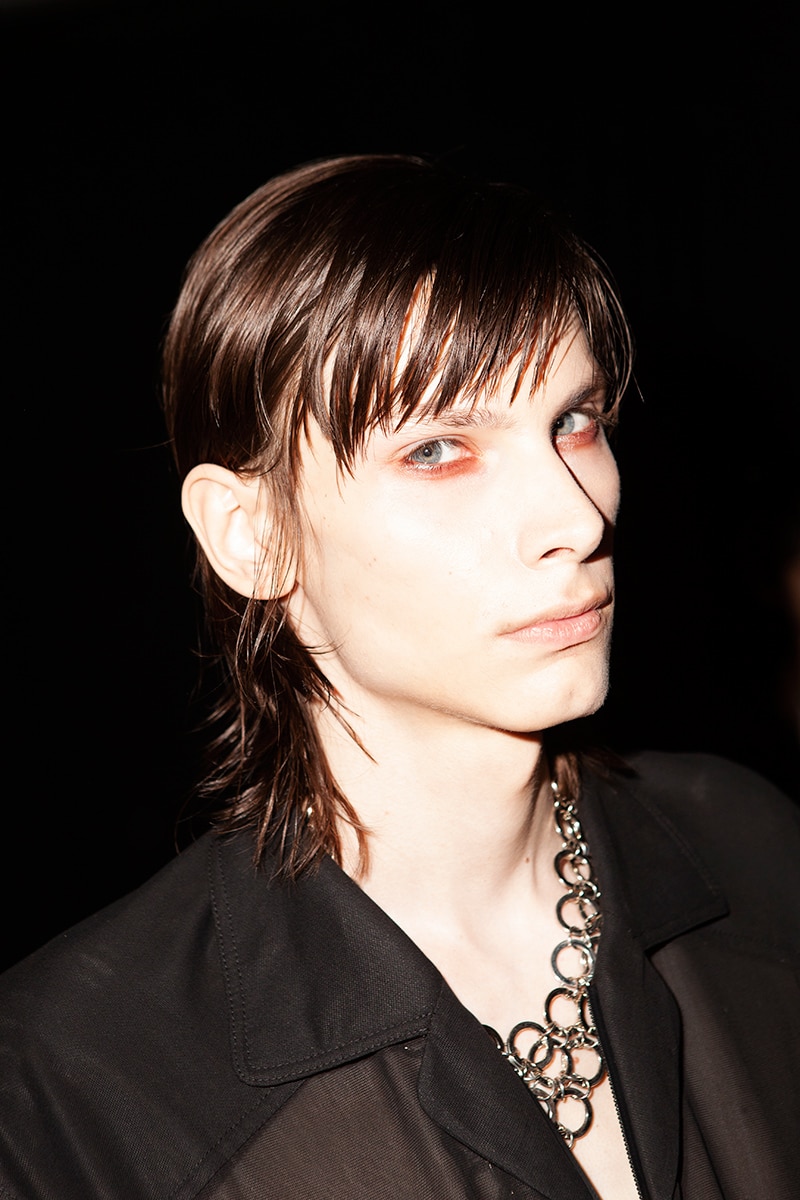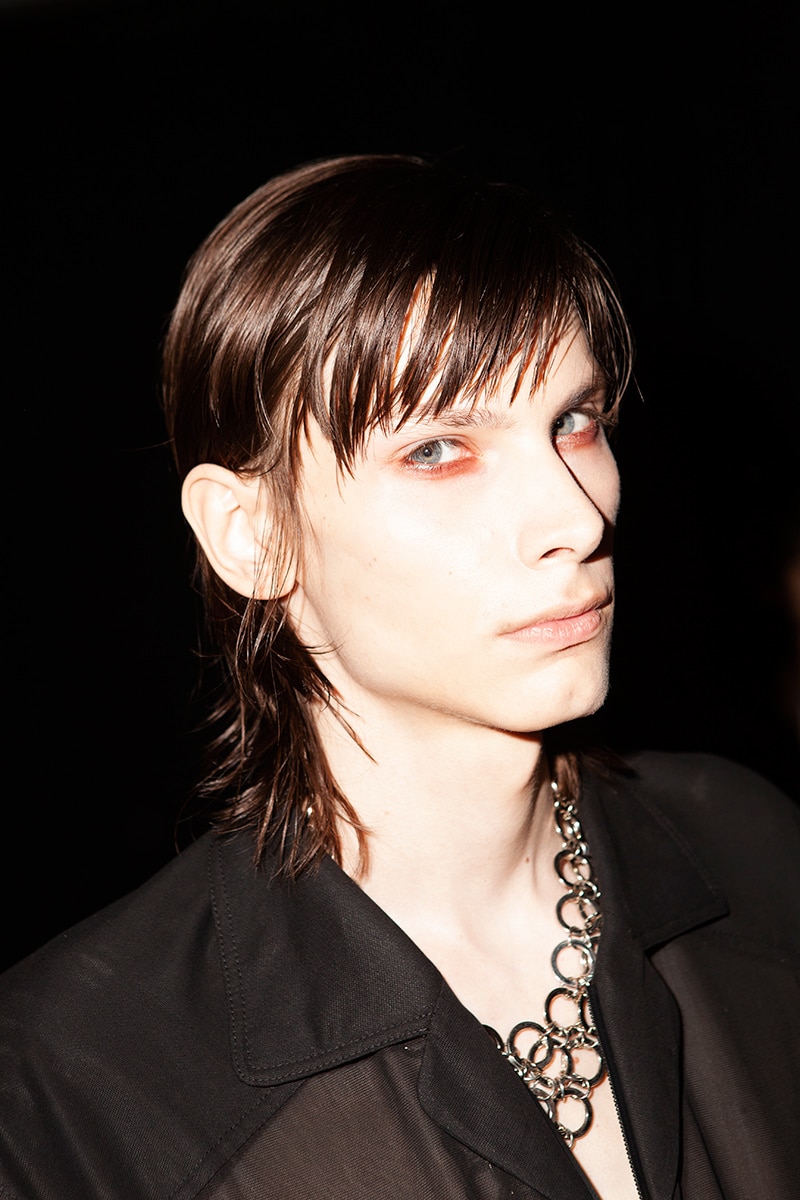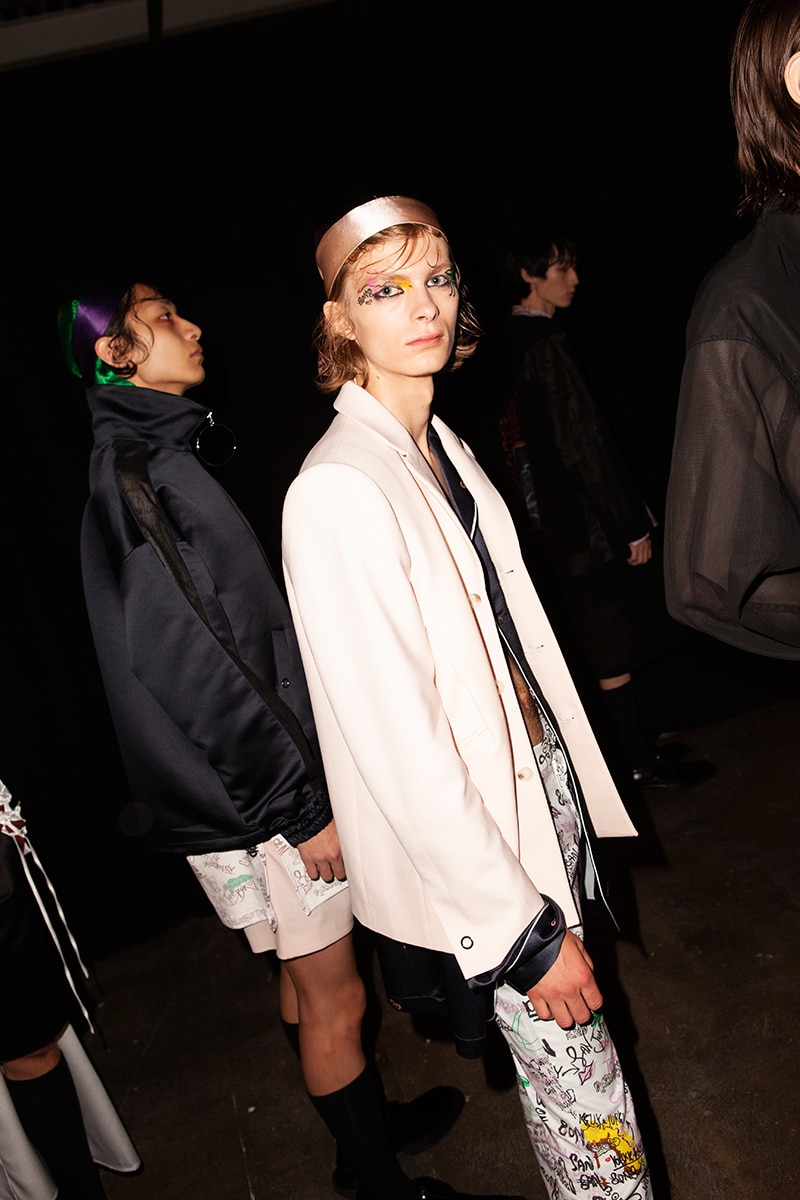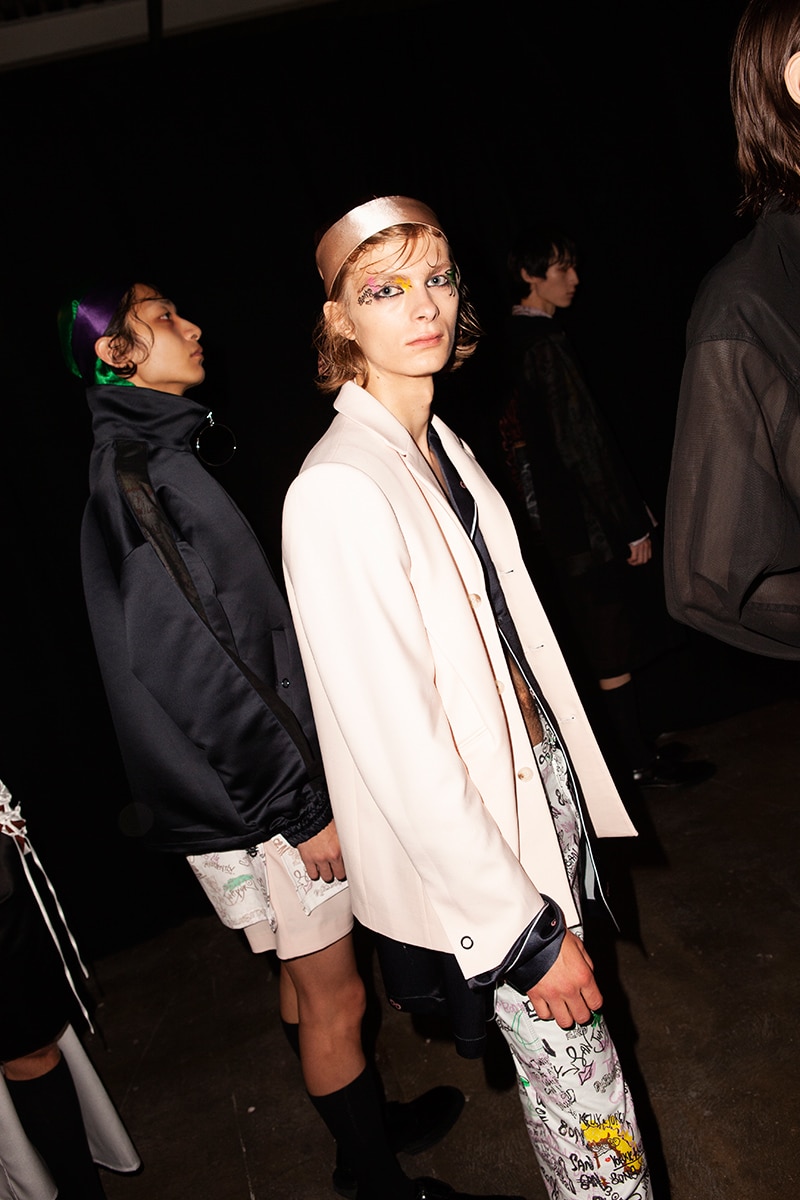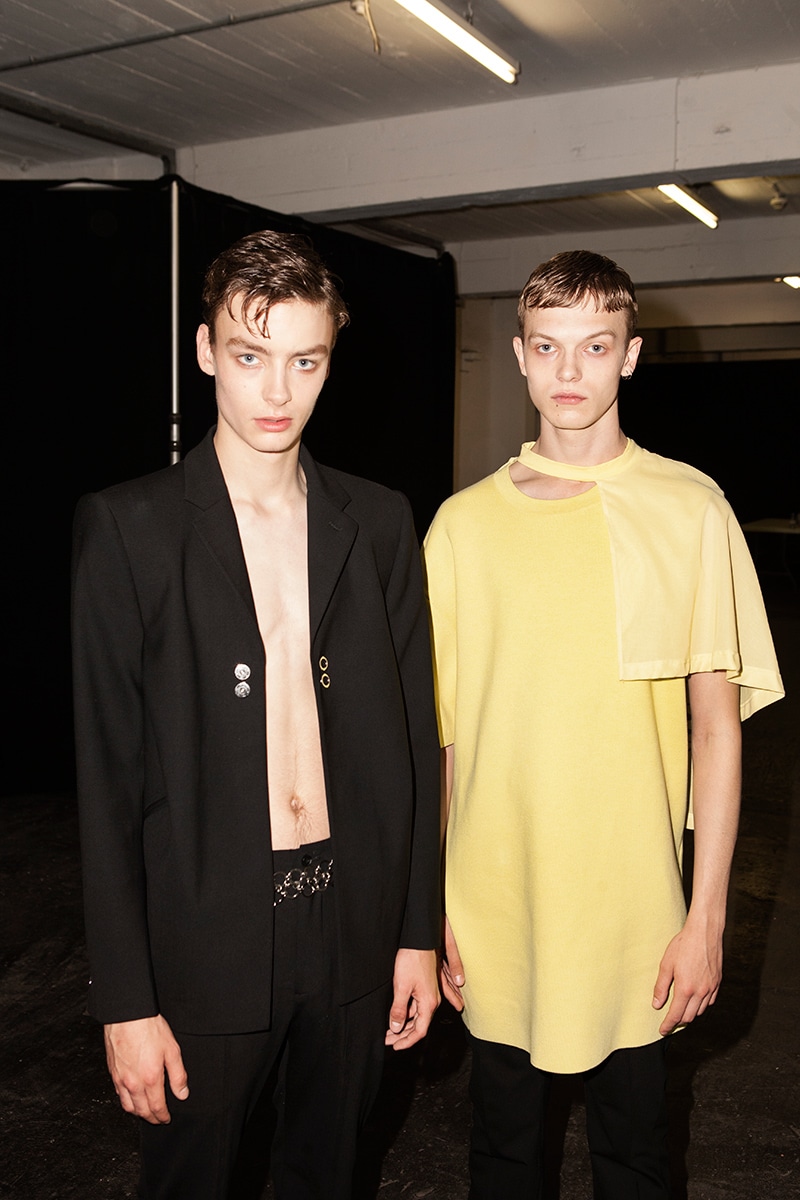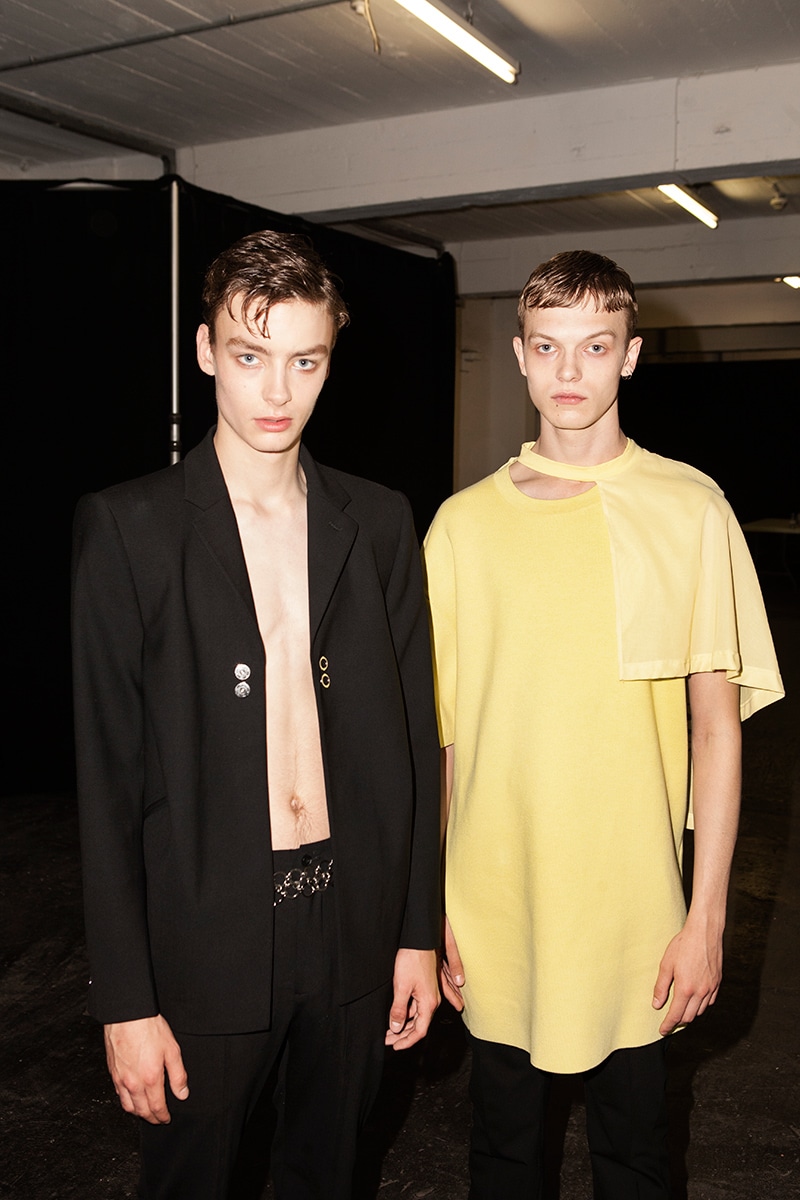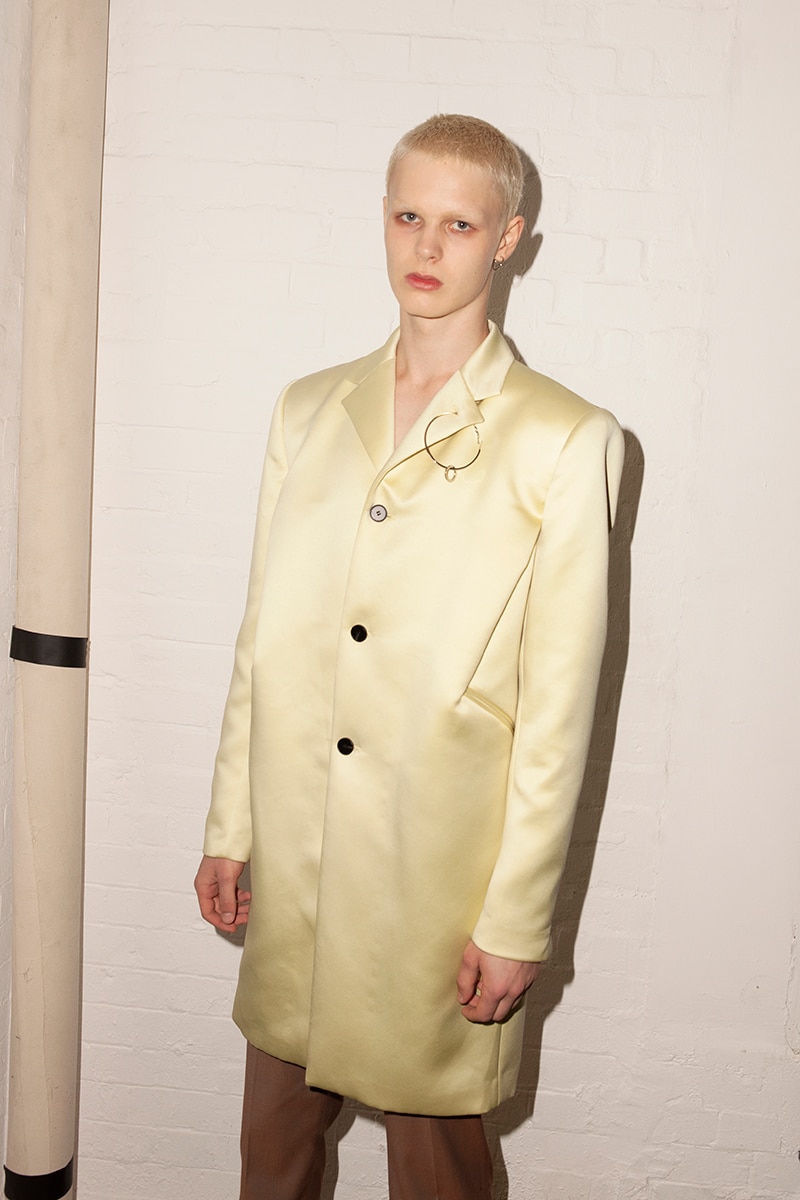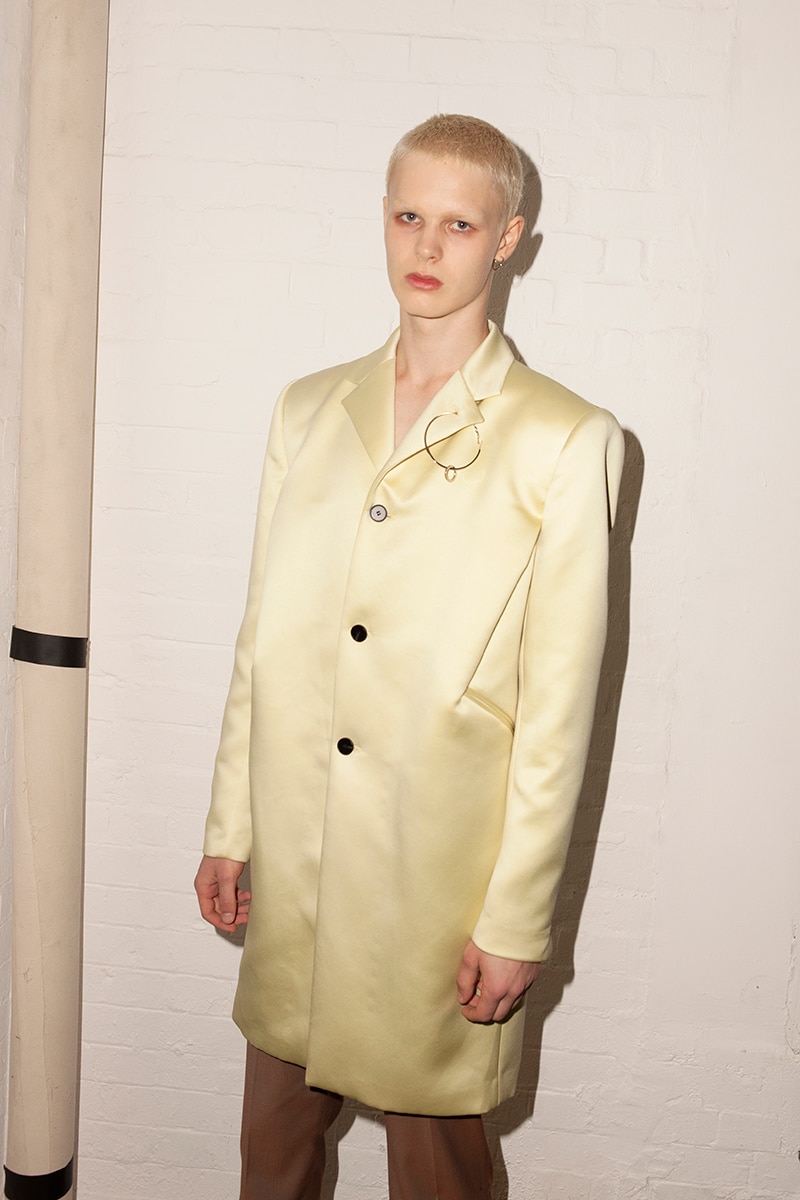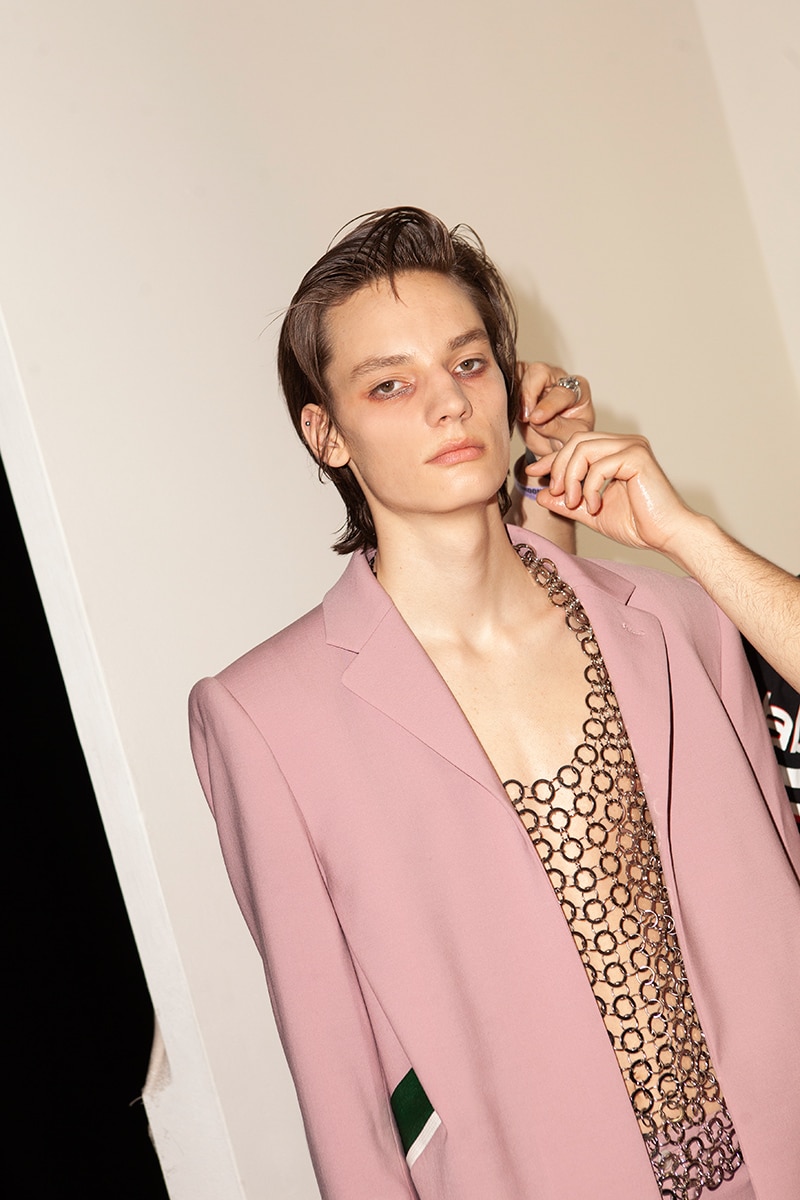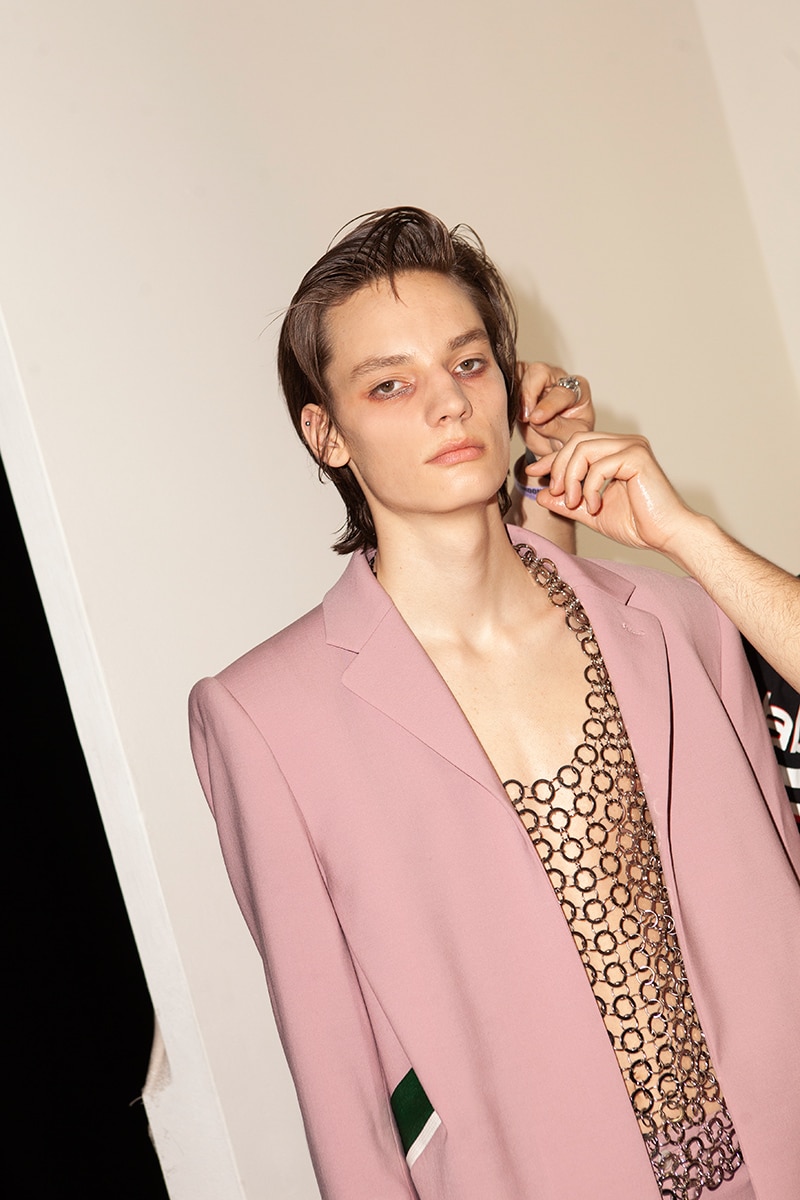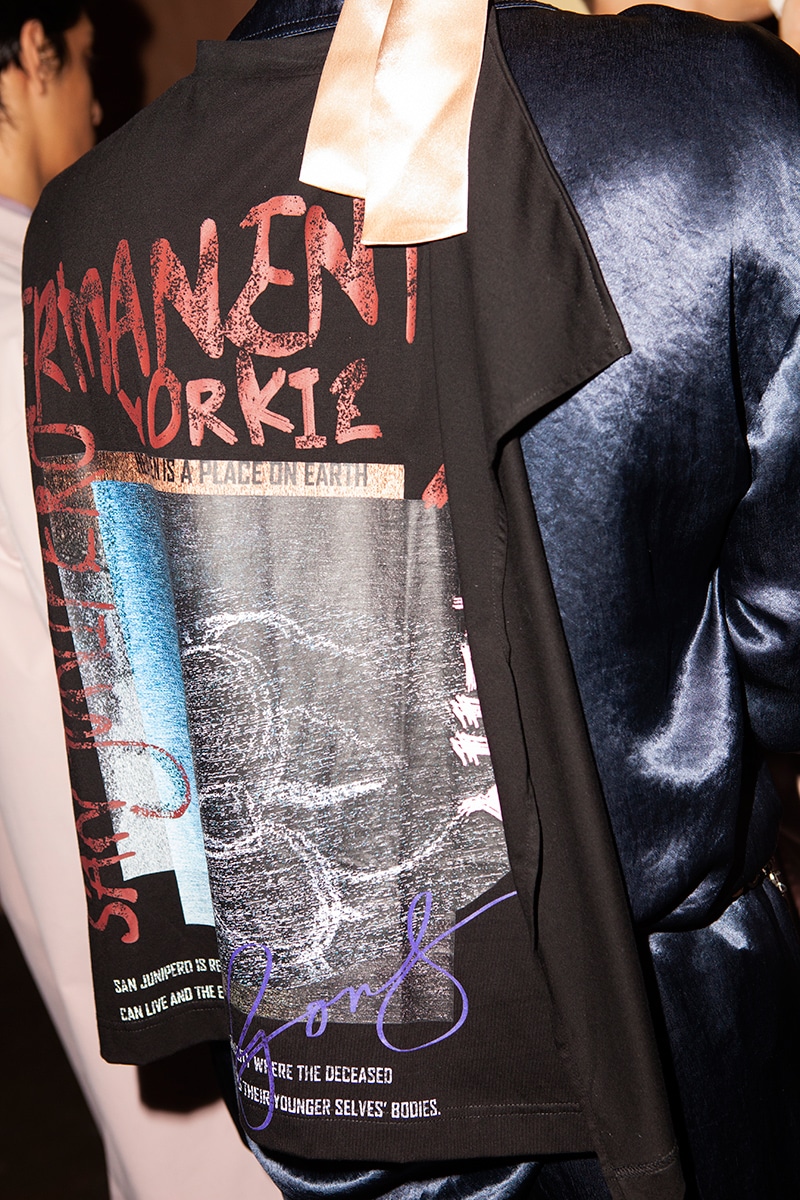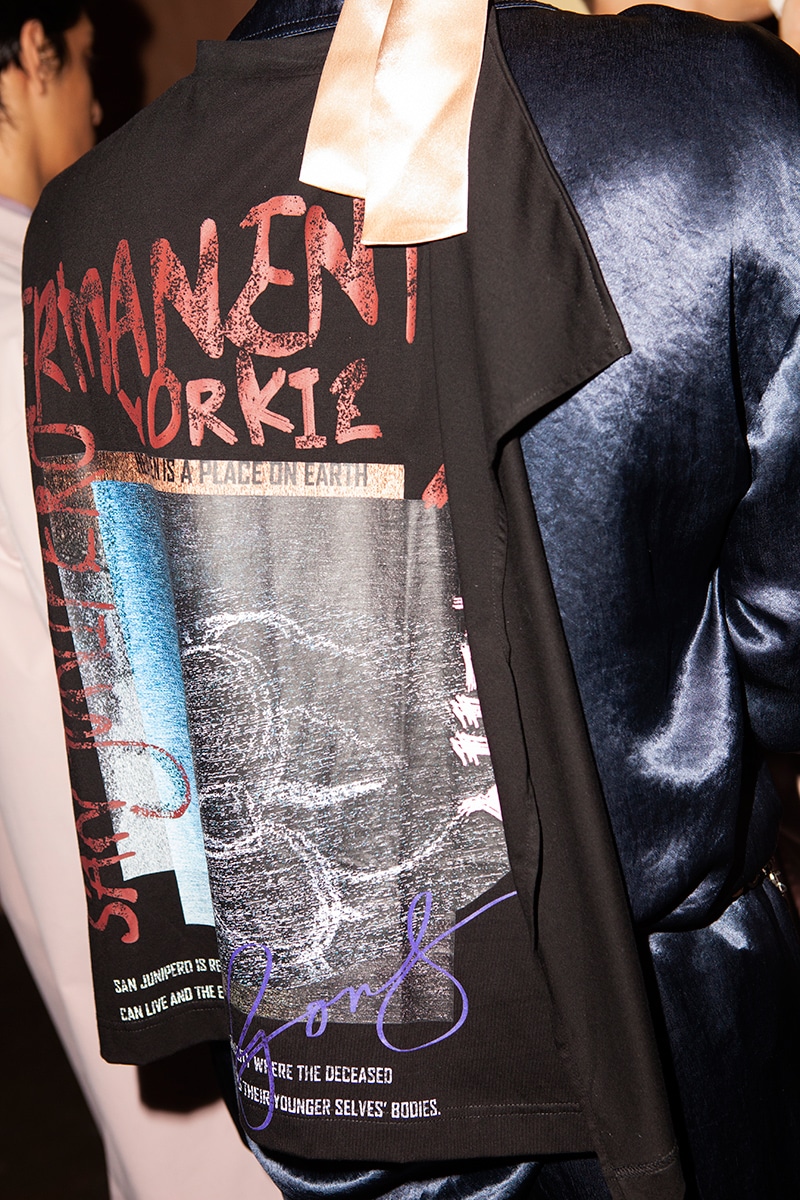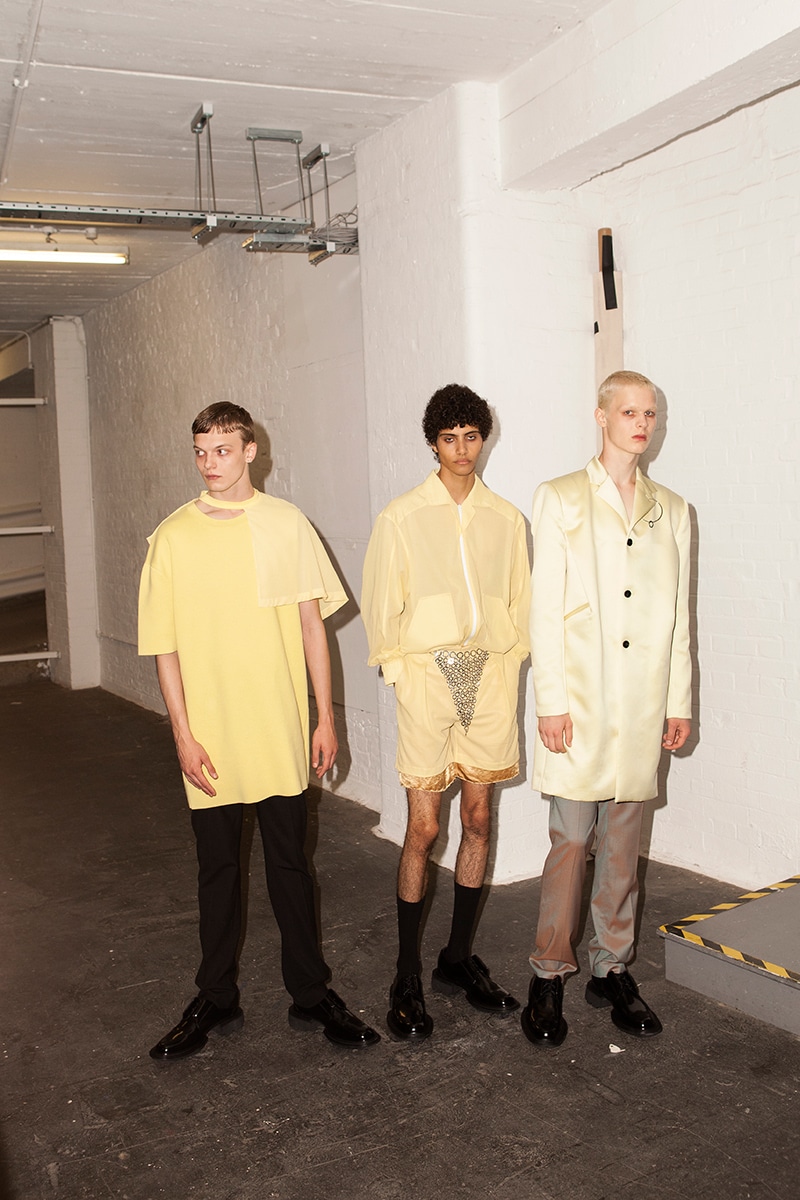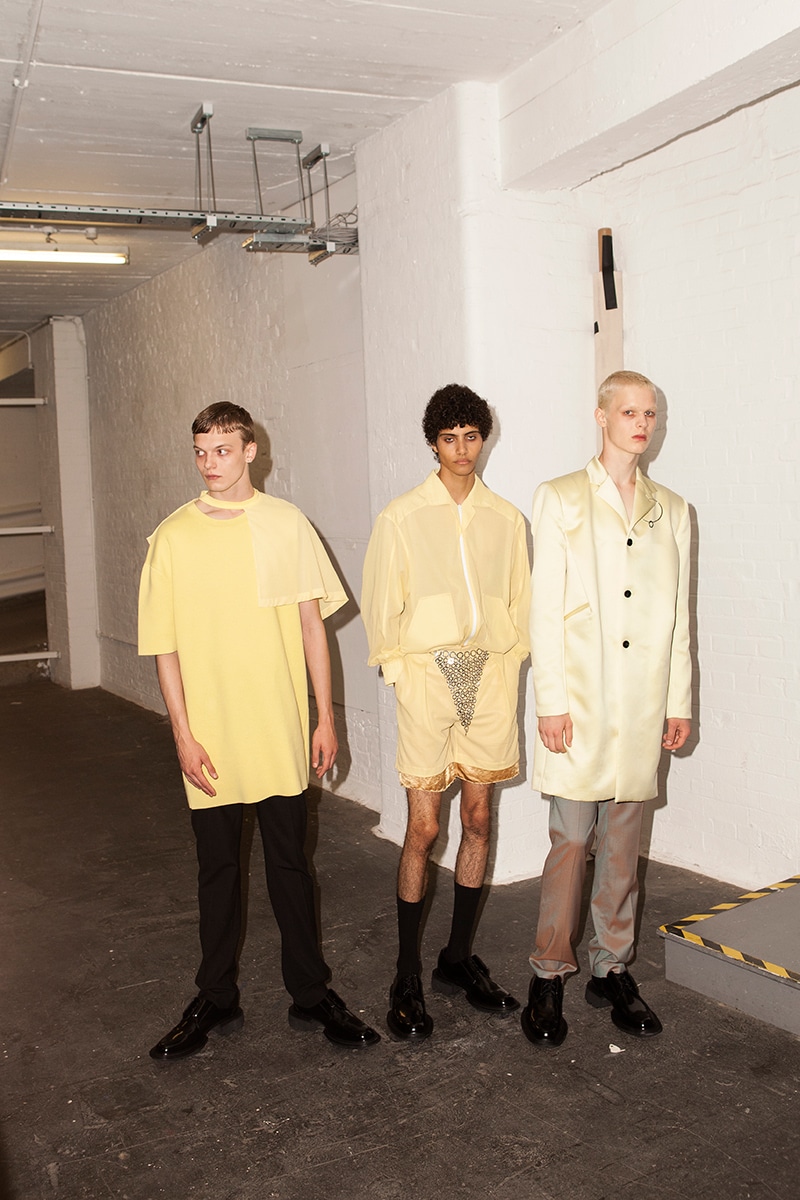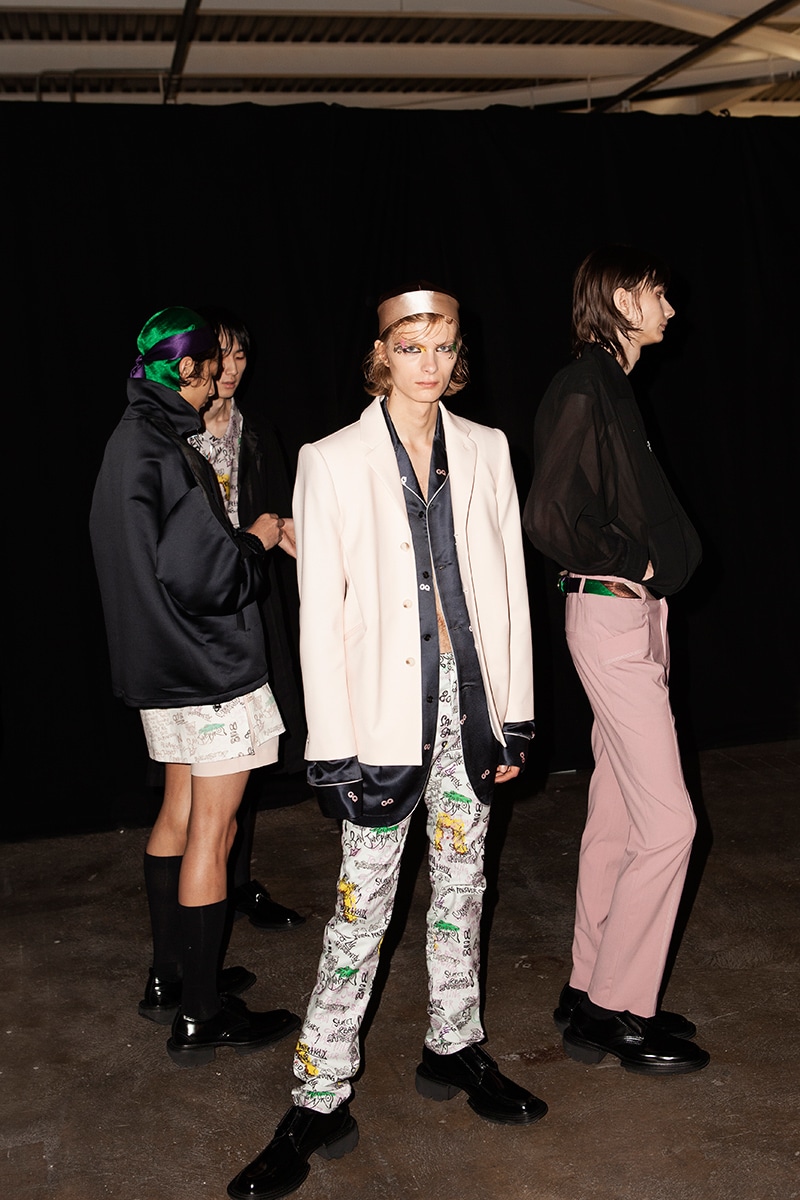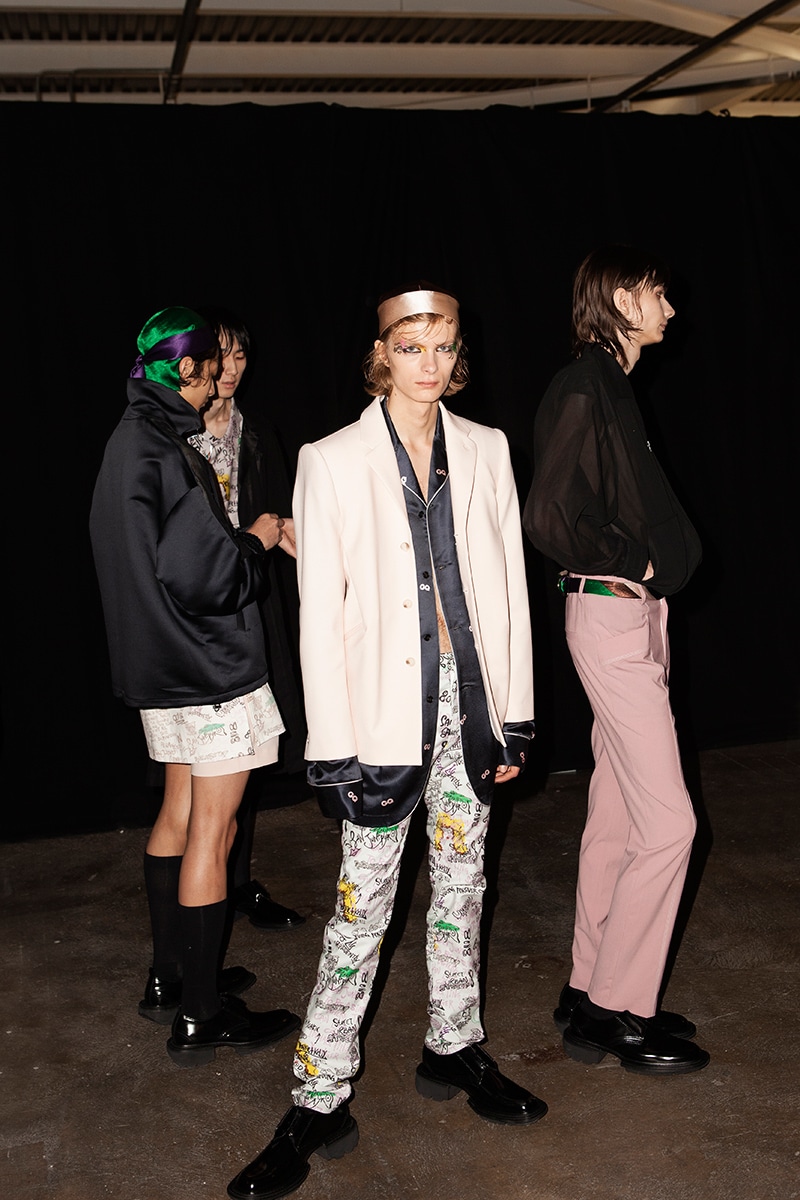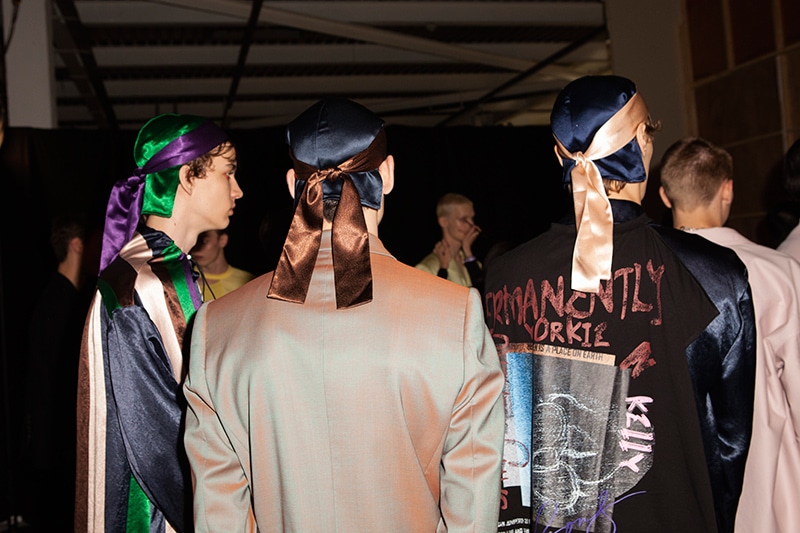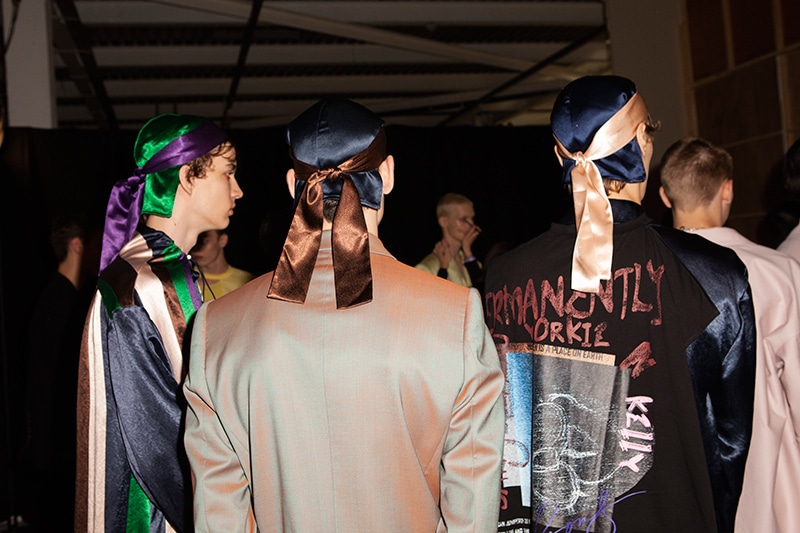 Originating in 2012, the GQ CHINA PRESENTS project aims to showcase trendsetting Chinese designers. This year Li Gong's 8ON8 brand invokes an episode of the British dark sci-fi series, Black Mirror, with a post-death idealistic fantasy. The episode, 'San Junipero,' which lends its name to the collection, explores the memory of two dying women who are able to live and love in an alternate virtual universe set through a time warp of the 1980s, in all its youthful exuberance.
A palette of shimmering rose tint and fawn tailored suits open the show, reflecting the sweet nostalgia of our women's journey. In a show presented by GQ, we see a playful reimagining of menswear tailoring, challenging the relevance of that acronym's origin. A holographic trench glows like oil in a puddle, while chainmail vests sway across bare chests. Satin du-rags sit atop boxy classics cast in silky drapes. 8ON8 executes suits, coats, macs, shirts, abbreviated shorts, and a bomber with an exaggerated circle pull as exquisite pajamas.
Non-conformity and realizing unfulfilled potential are key takeaways from 8ON8's SS20 collection. The post-death world is a place to live freely by your truth, and the troop of androgynous models display a collection that flirts with traditional boundaries of gender and authority. Cheekbones are cut with silver as the boys file down the runway, satin bouffant prom dresses slung as capes and glittering chain-link body ornamentation draped over the crotch area, teasing compliance and disposing of bounded masculinity. Living for the party is a crucial feature of Li Gong's virtual world: thrashed, grafitti'd band tees are strewn over backs and the designer bows out to The Pointer Sisters' hit 'I'm So Excited'.
8ON8 SS20 collection embraces the freedom and energy of the television show's post-mortem simulation. Must we die to relish this fantasy? With his latest collection, Gong approaches the question with positivity and immediacy – we shouldn't wait to live the life we want.
Review by Laura Durechova and Samuel Jacobson for Fucking Young!.