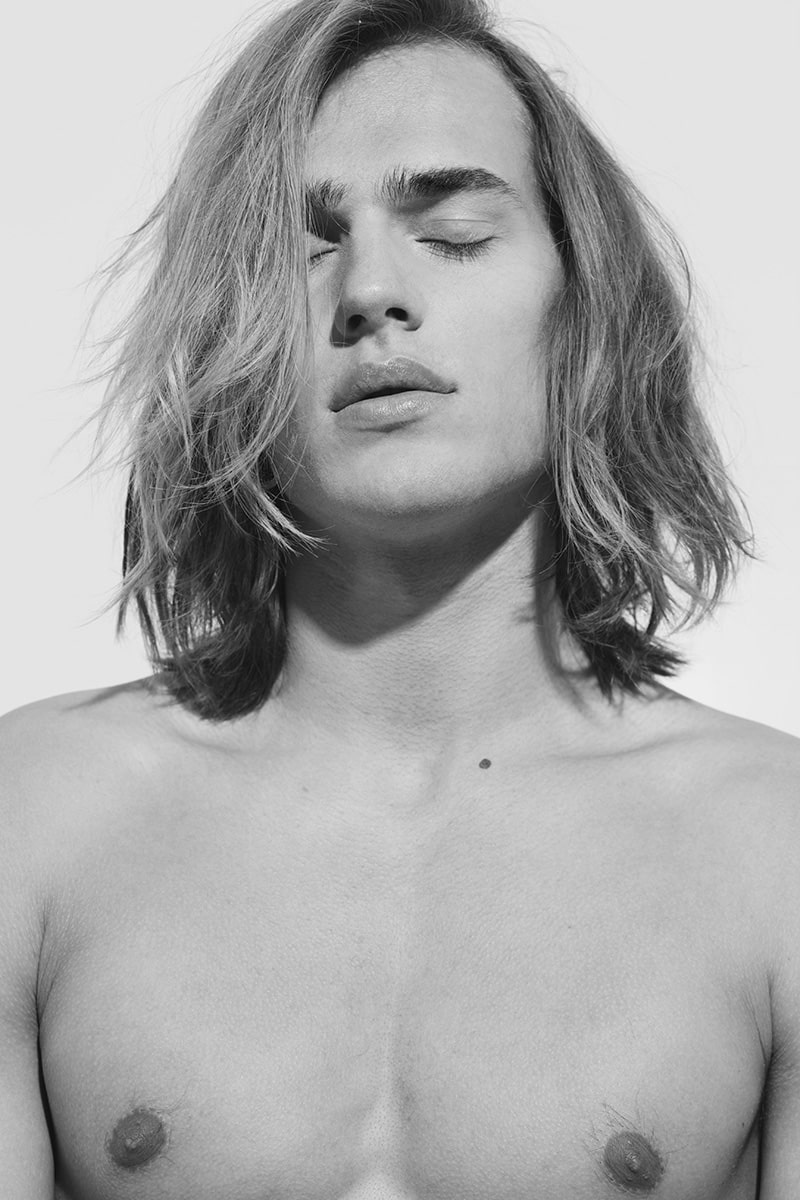 From Girl Power to an epic journey 3700 meters below the surface of the ocean discovering the most famous shipwreck of all and even the dramatic death of Gianni Versace, maybe the greatest of all the Italian masters, 1997 is everything any Nineties obsessed should know about. It also gave the title to the second issue of Fucking Young!, which celebrated the big year from fashion and beyond and featured a rising Ton Heukels as the cover star, who back then had been modeling for just a couple years. Today ranked as Top 50, he talks about his passion for extreme sports and the music he can't stop listening to, while also going back to that shoot and even the day he was scouted in the street. Still can't get enough of him? Go to his Instagram profile and you'll see that behind the muscles and the charming long hair there is a genuinely hilarious guy who knows how to make fun of all that.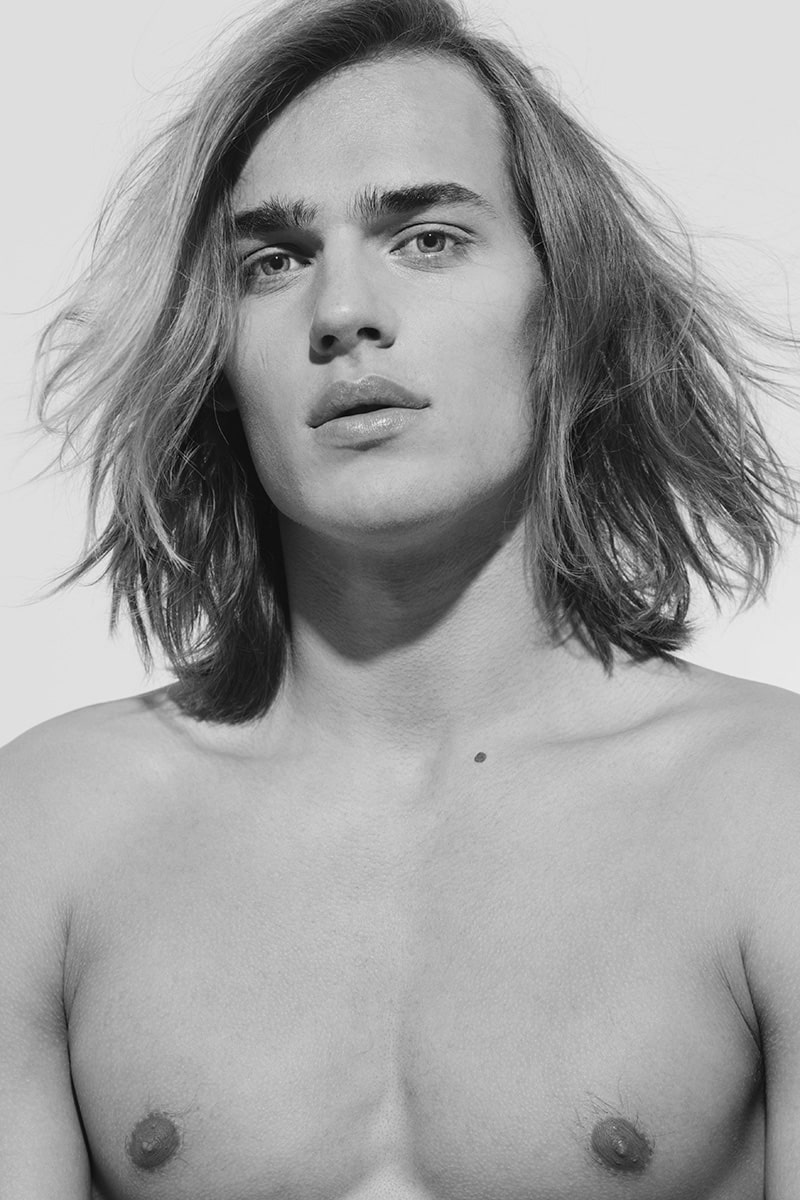 Hi Ton! Where are you from and how was growing up there?
Hi! I'm from the Hague in the Netherlands, which is a bit like Amsterdam but on the beach. Growing up there was fun and being close to the sea meant skipping school and hanging out there, where I built a lot of campfires and spent many nights!
What kind of kid were you and what did you want to be growing up? Had you ever considered being a model as an option?
When I was a child I was very quiet. I used to spend hours playing with my LEGO and, thanks to my dad, listening non-stop to the Rolling Stones. I actually never thought about modeling, but rather wanted to be a pilot or a police officer.
Where do you live now and which is your favorite place to hang out there?
I live in Amsterdam now. My favorite place might be one of the basketball courts close to my house.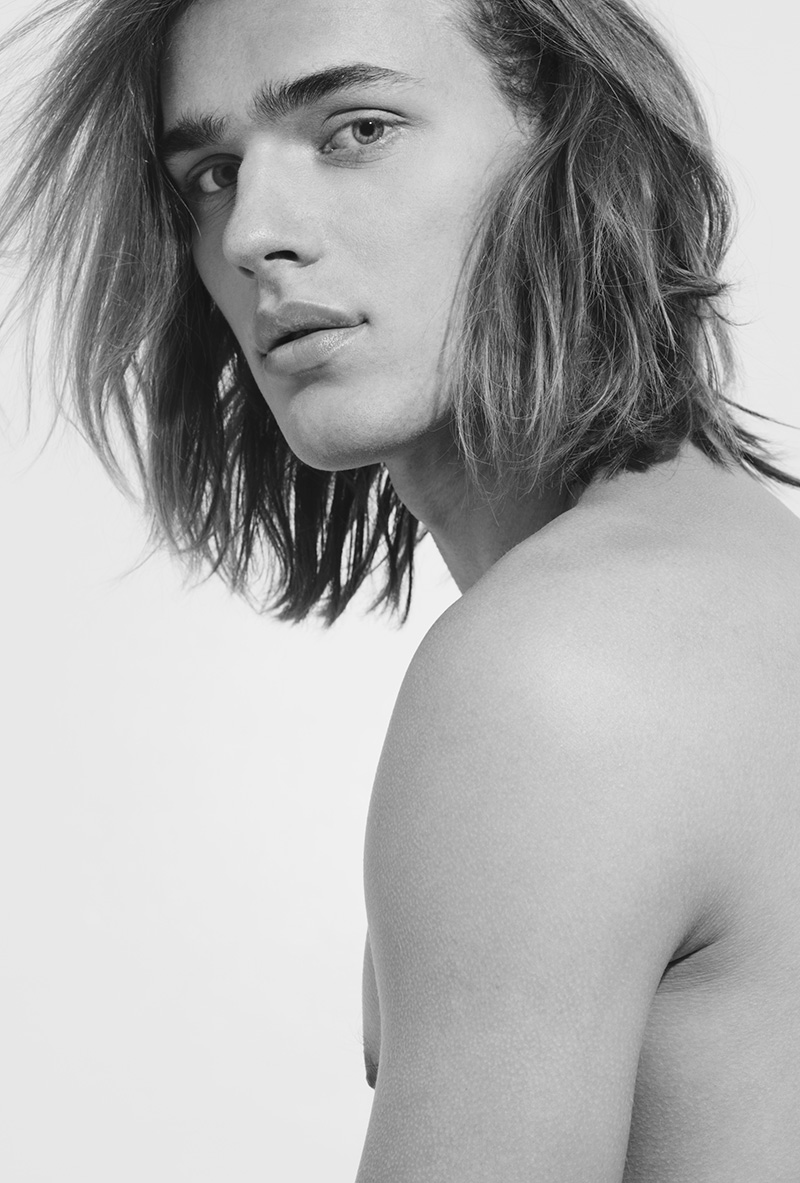 What do you do in your free time at home and when traveling?
When at home I like playing my guitars – I could spend hours playing music without even noticing the passing of time. While traveling instead, I usually explore the place I'm staying at: I love walking unaware of where I'm going and finally ending up in the weirdest places.
The last song you played on your iPod today? And the most loved one?
The last song I listened to is The Bottle by Gil Scott-Heron. My favorite at the moment is Beast of Burden by the Rolling Stones.
The thing or person that made you laugh the most? And the one that made you the saddest?
Very difficult! There are sooo many people that make me laugh, while can't really find who made me the saddest. I do have the toughest person in my life though, who is my personal trainer!
If you could pick a person – living, fictional or from the past too – to have dinner with, who would he or she be?
I've always been a big boxing fan, so probably Muhammad Ali. He wasn't only an amazing boxer, but also a great human being.
What's your weirdest skill?
As a kid, I dedicated my life to movies, so I can recite a lot of movie speeches by memory now.
You're really into sport, especially mountain climbing. How long have you been doing that and which is the toughest rock face you've ever climbed?
I've been doing it for about six years, with a little break now since I can't find time off to go on holidays for at least two weeks. The toughest rock would be the Ortler Hintergrat in South Tyrol, Italy. Getting up at 3:00 am is terrible, also I'm not a morning person at all!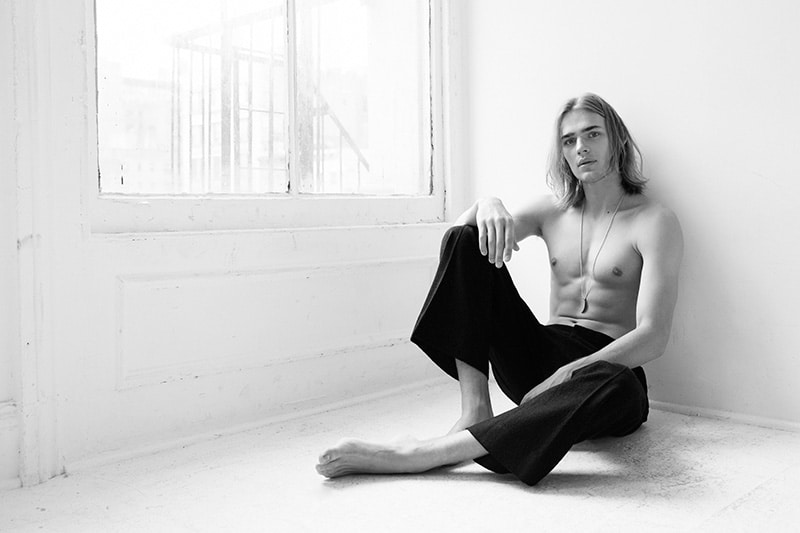 Now let's talk about fashion. How did you start modeling? What do you remember about the day you were scouted?
I was in Milan on holidays right after my school exams and I was looking for a pizzeria when out of nowhere a woman starts shouting and running after me. I had no idea what I had done, and then she just pushed a phone in my hands with the boss of my mother agency on the other end of the line.
Have you ever had this hairstyle? Would you ever think of cut your hair short?
I used to have the Justin Bieber haircut when I was 18, and then I kind of forgot to cut it till my agent told me I should keep it long. Now I'm stuck with it! I think about it every time I play basketball and my hair is in my face and so that I have no idea where I am or where the basket is, but apart from that, I quite like it.
The show you most remember and why?
The Versace for H&M show. It was my second one and I remember being really nervous. Also, Prince performing in the after party was incredible!
You've been on the cover of our 1997 issue: tell us something about that experience.
I remember everybody being so nice and so much food, which I couldn't eat because I was wearing braces. And then we had to make bubbles with bubble gum. I had no idea how to do it and Miles, the guy I was working with, was such a pro at it! That same night I watched tutorials on YouTube on how to do it.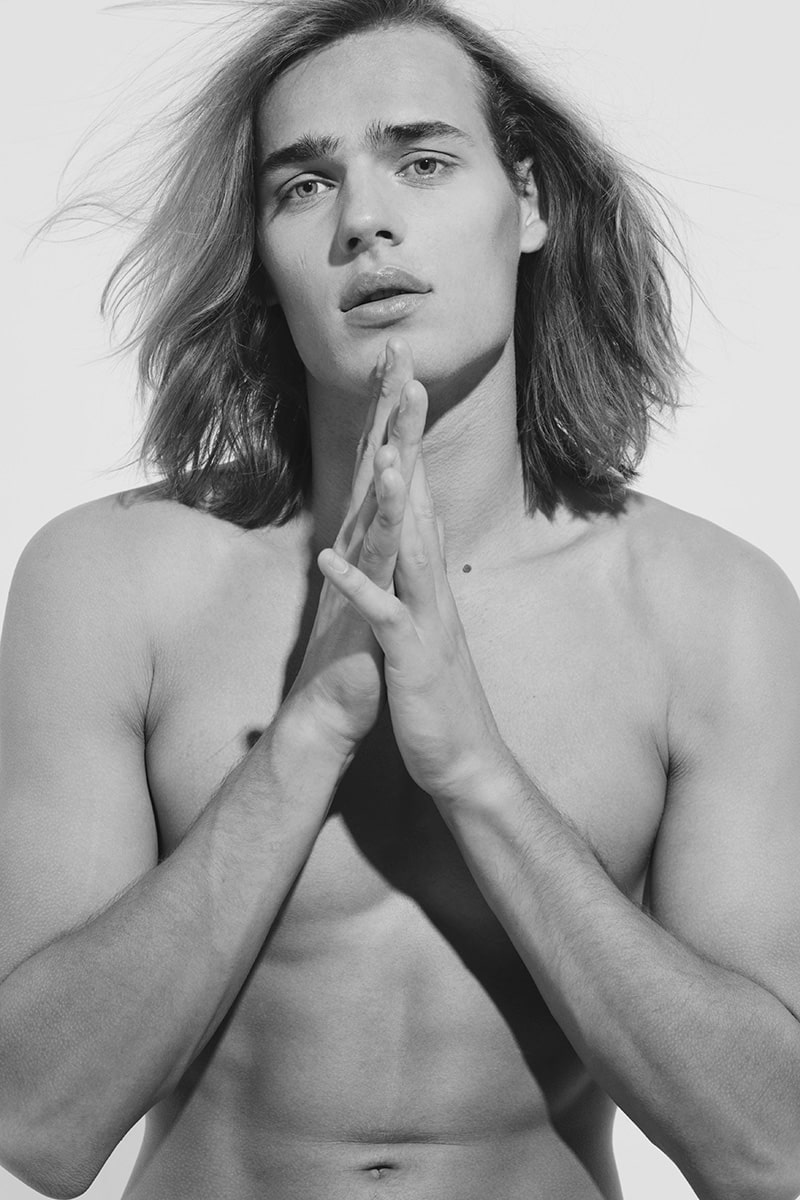 Photographer: Sinem Yazici
Stylist: Charlie Ward
Hair: Rebecca Garcia
Make-up: Rose Grace
Photography Assistant: Didem Civginoglu
Get the copy of Fucking Young! "1997" issue HERE!