If Dutch designers are often low profile, they are nevertheless hard workers who stick to their guns, the best example being Lucas Ossendrijver, who has been creating stunning collections at Lanvin for more than a decade. Dutch fashion schools are vibrant, exciting and often full of ideas, blending the raw with the conceptual, historicism with global concerns. This was my first time being part of the jury at Lichting 2017, a great initiative launched in 2007 by HTNK and FashionWeek Netherlands. The purpose of Lichting is to promote the best graduates from the country and award them with 2 prizes: the international jury awards the winner of the competition with 10.000€ while the audience prize, worth 3000€, goes to another graduate. This year, 3 menswear collections clearly stood out.
Lizzy Stuyfzand -who graduated with a BA in Fashion design from ArtEZ in Arnhem- delivered an energetic collection inspired by London club kids and Austrian craftsmen. She walked away with the 10.000€ jury award, which she will use to pursue her textile research. Bold, confident and playful, her clothes were a convincing mix of contemporary tailoring, fancy accessories and contrasting textures, associating sheer fabrics with embroidery techniques, man-made materials with high-quality yarns. Her collection also played with the current gender divide while keeping a strong masculine vibe, even when she sent out a transparent green skirt on the runway, worn with a lurex trimmed shirt. Teun Seuren, who graduated from HKU in Utrecht, was inspired by hooligans and gay power, printing swear words and homophobic slurs on his delicate mesh t-shirts, which subverted the classic language of sportswear. His message was powerful, yet subtle, focusing on wide-legs pants and a softer silhouette, as well as a restrained color palette of red and white. Sophie Roumans, who graduated from Utrecht's School of the Arts, also had politics in mind with a collection that focused on global warming. Entitled "The Promise", her clothes hinted at the ambiguity of human behavior towards the planet, creating and destroying it at the same time. Her draping was beautiful, as well as her loose tailored pieces and use of knitwear. Placing drawstrings on several pieces, she managed to play with hems and proportions, offering garments that were intelligent and seductive at once.
If those 3 graduates play their cards well, you'll probably hear from them in the near future.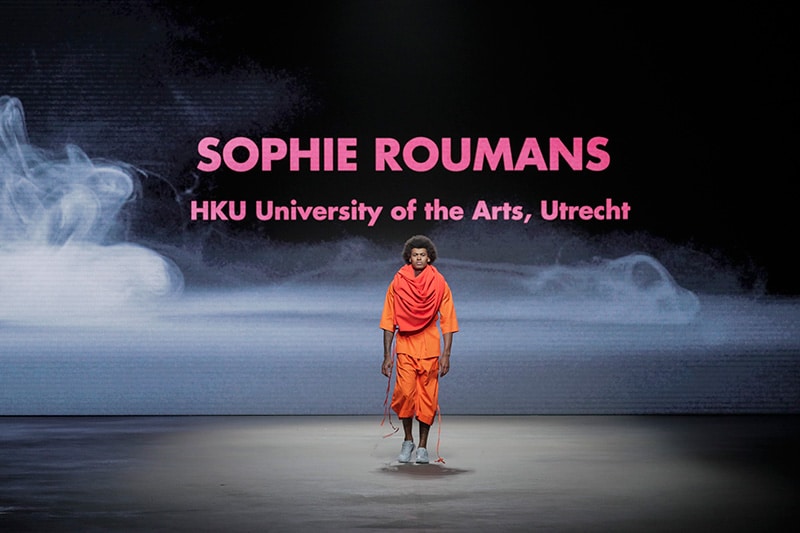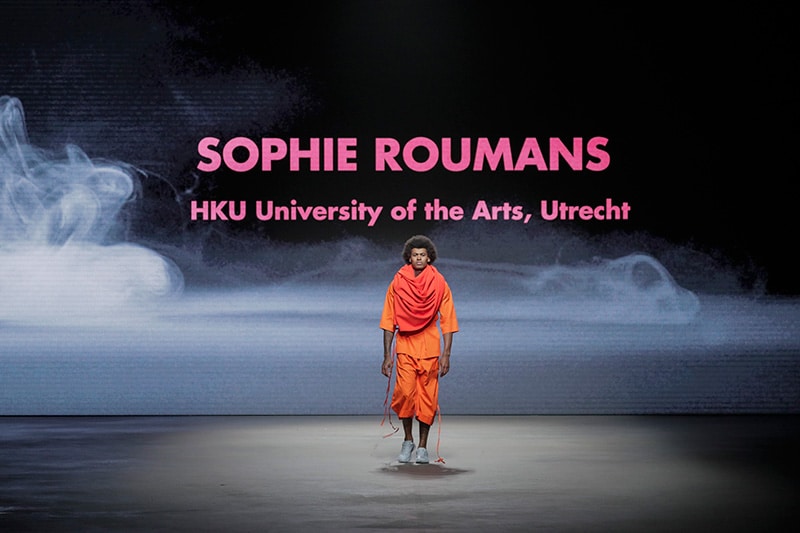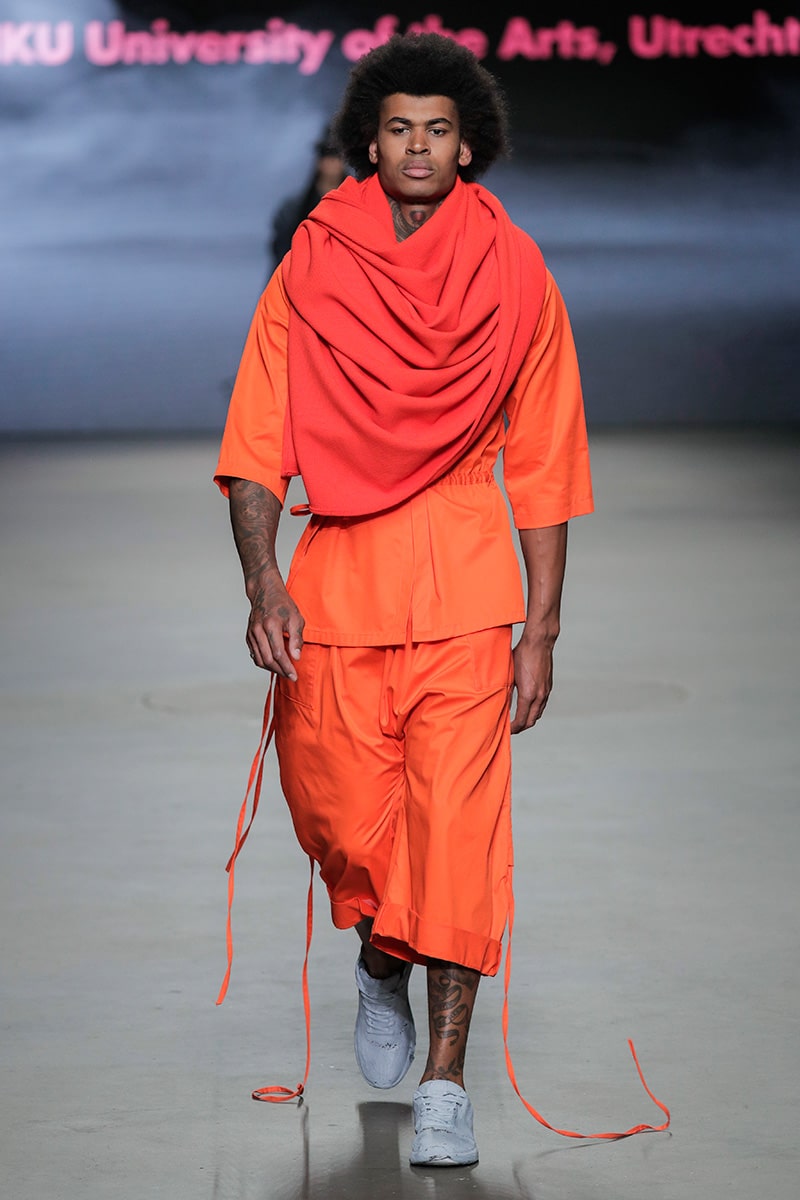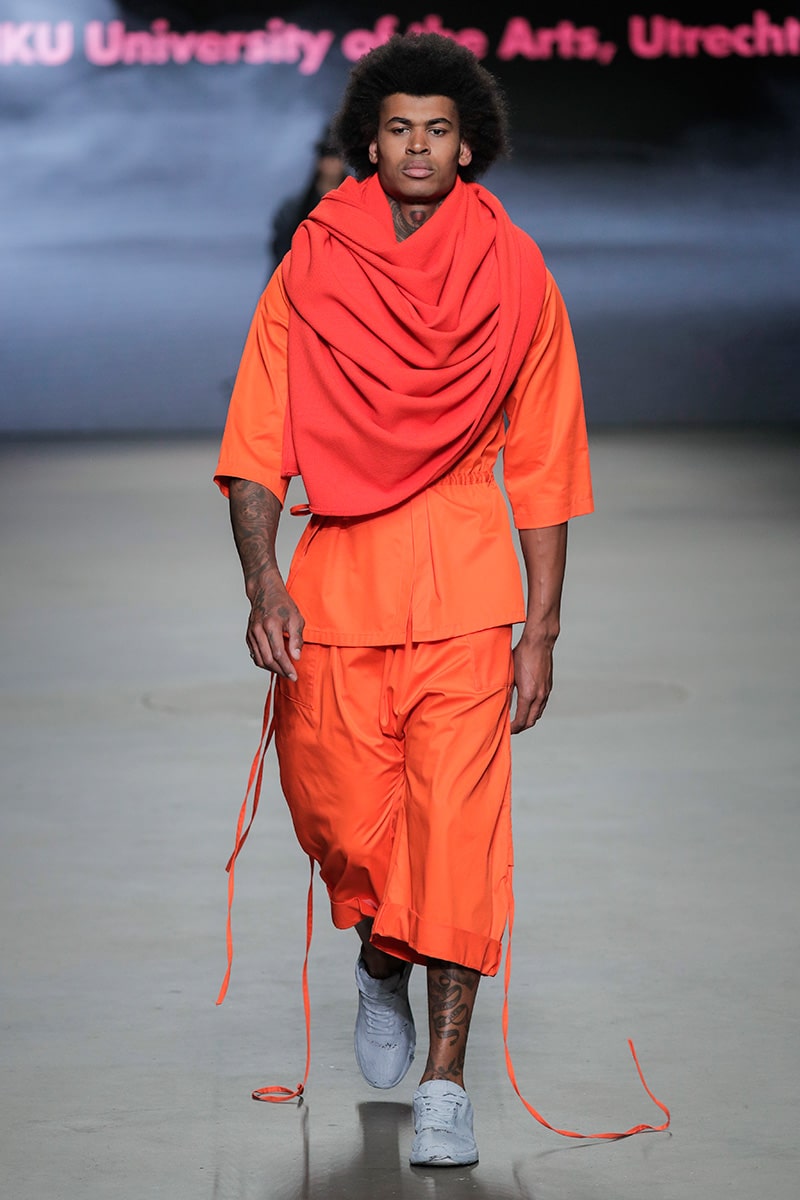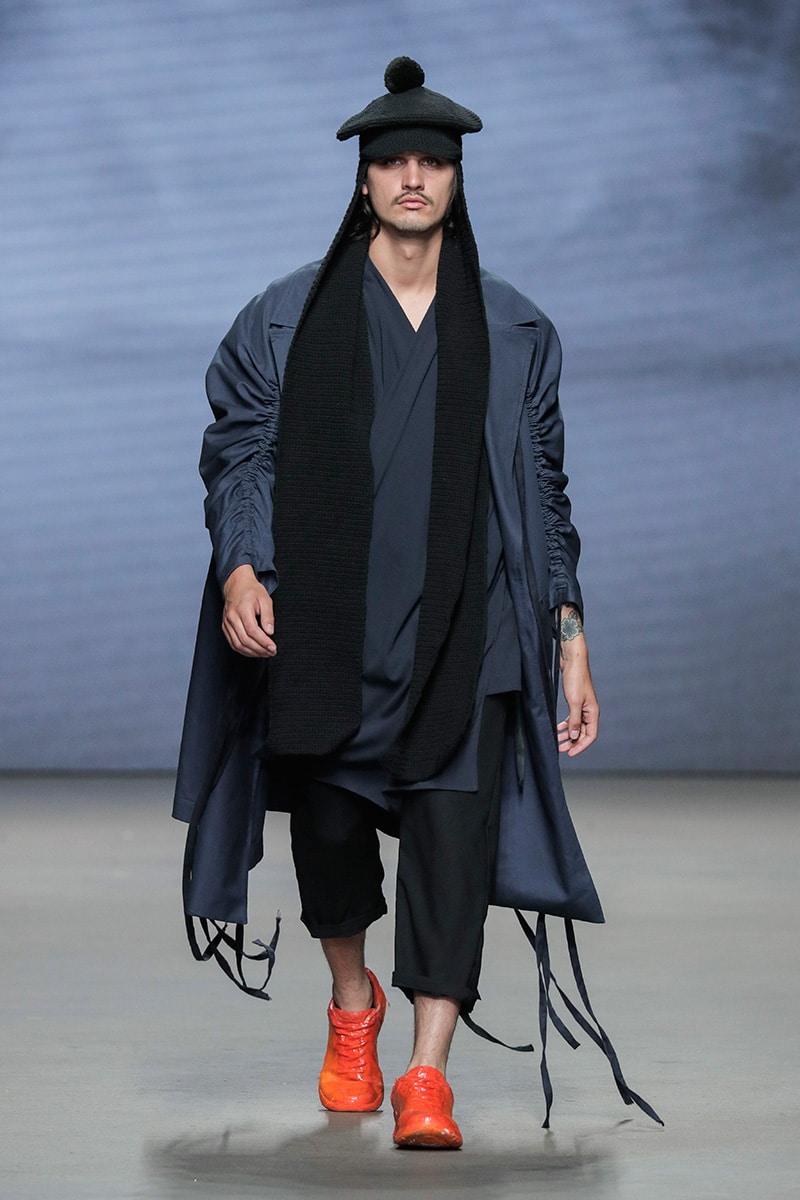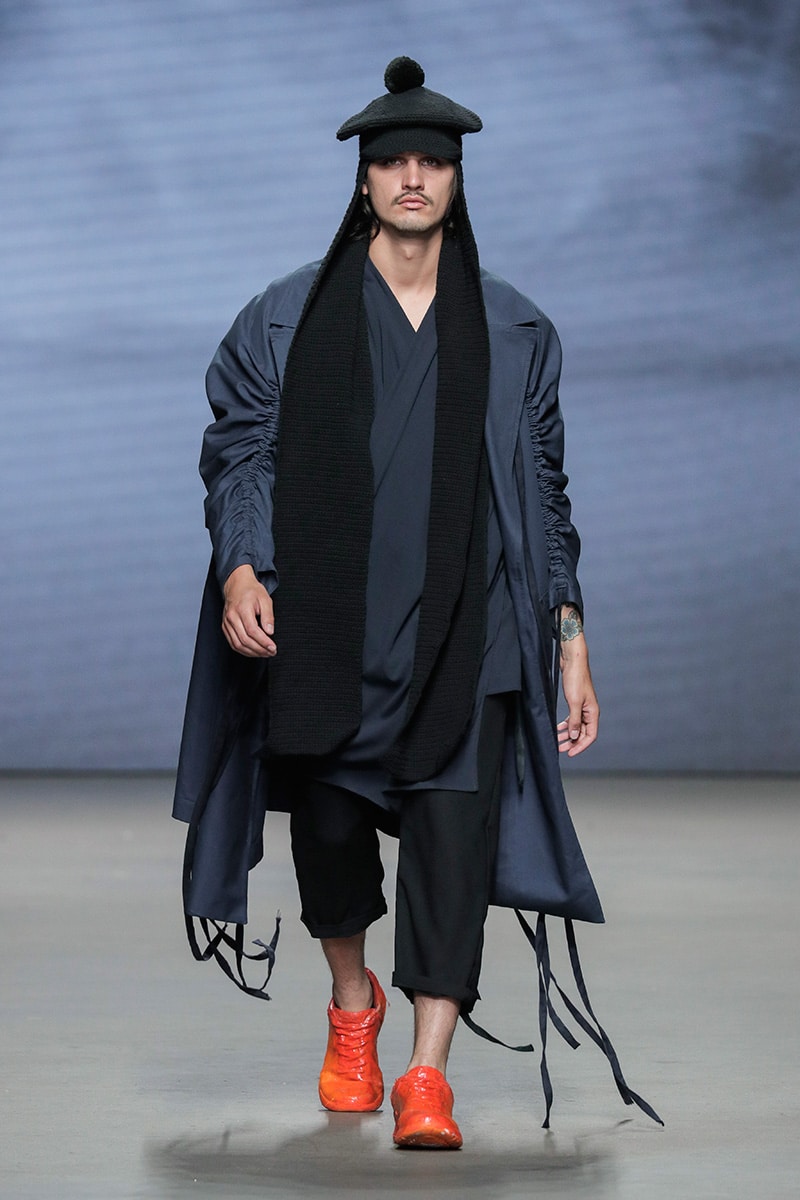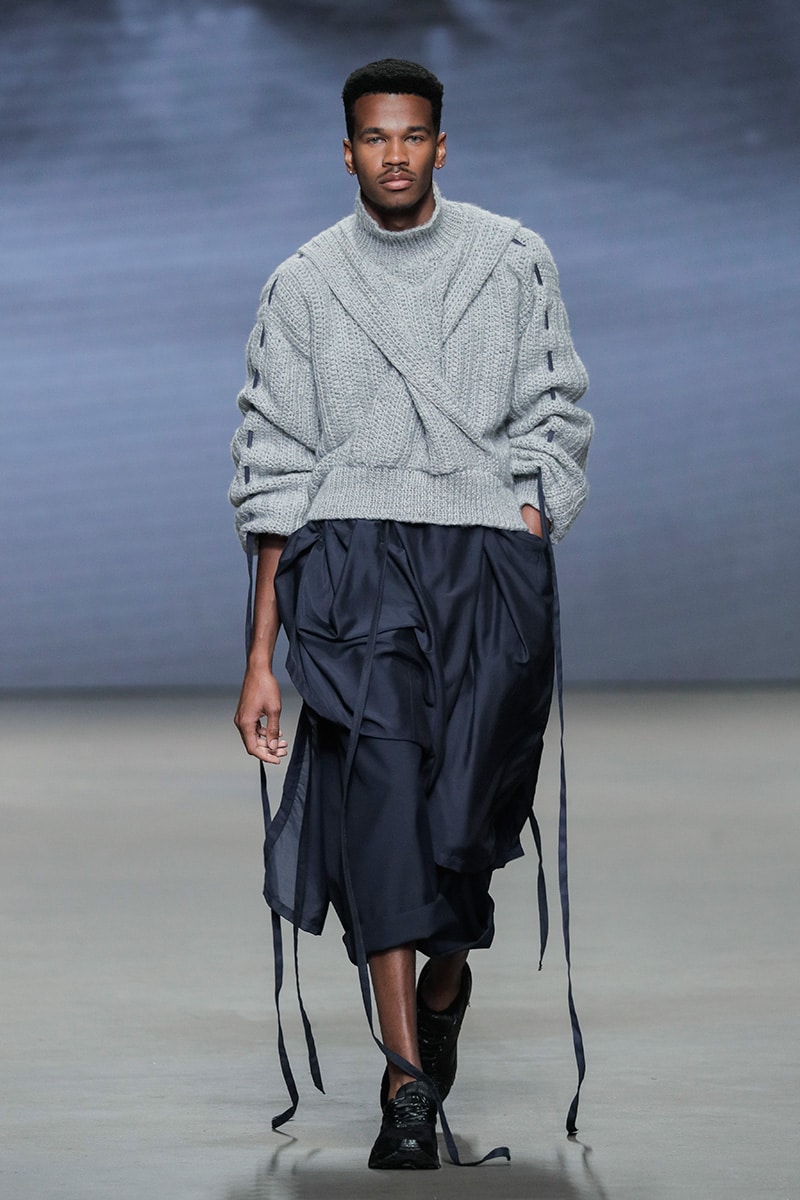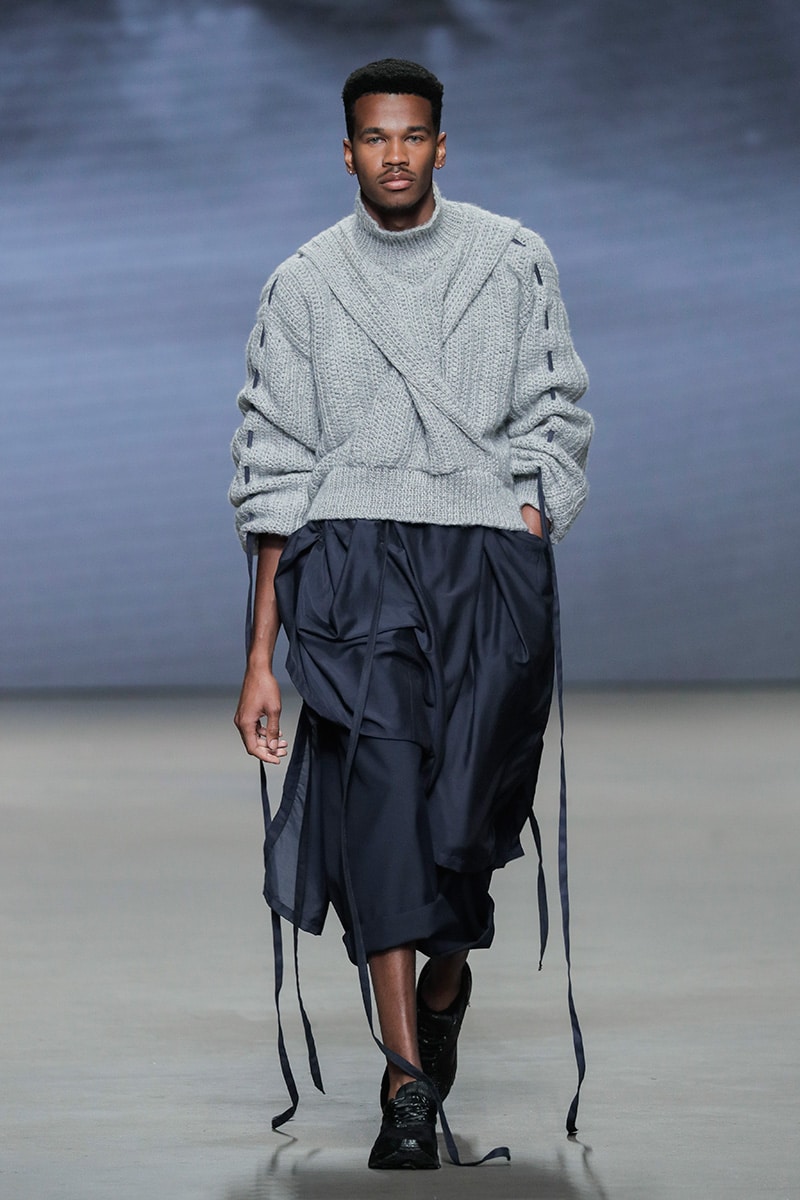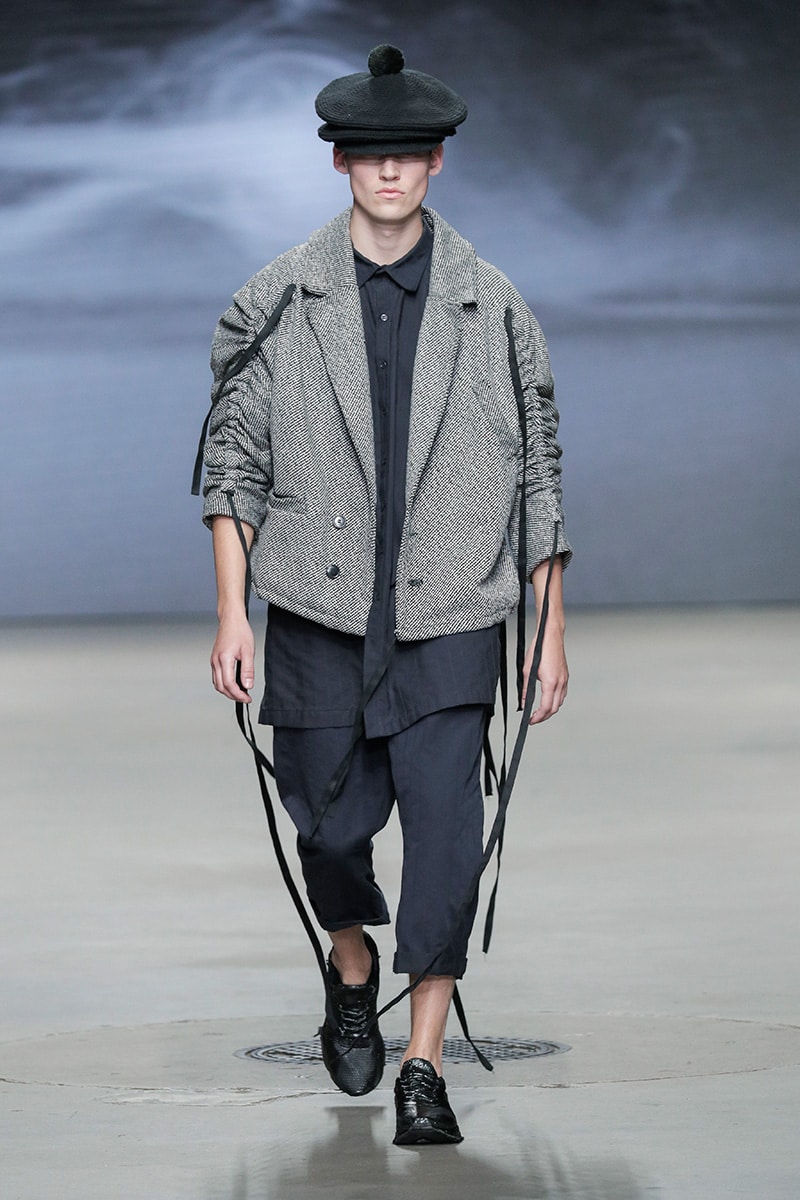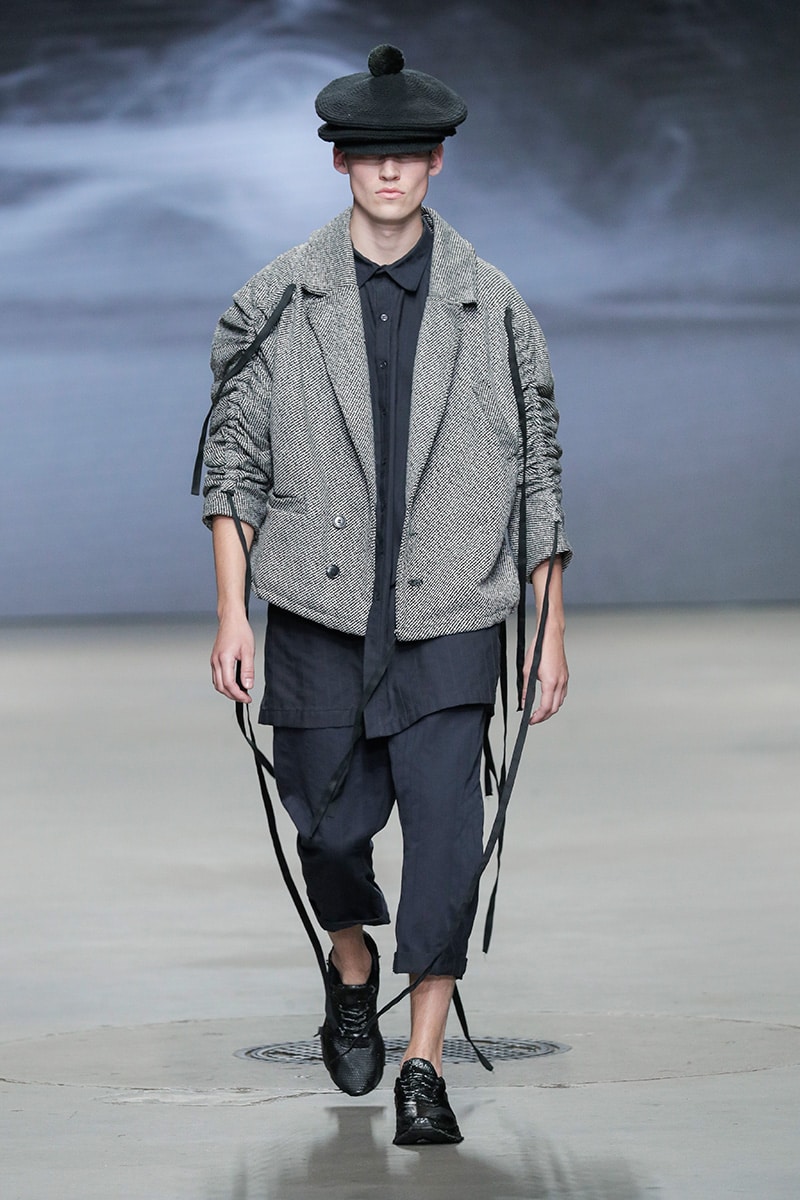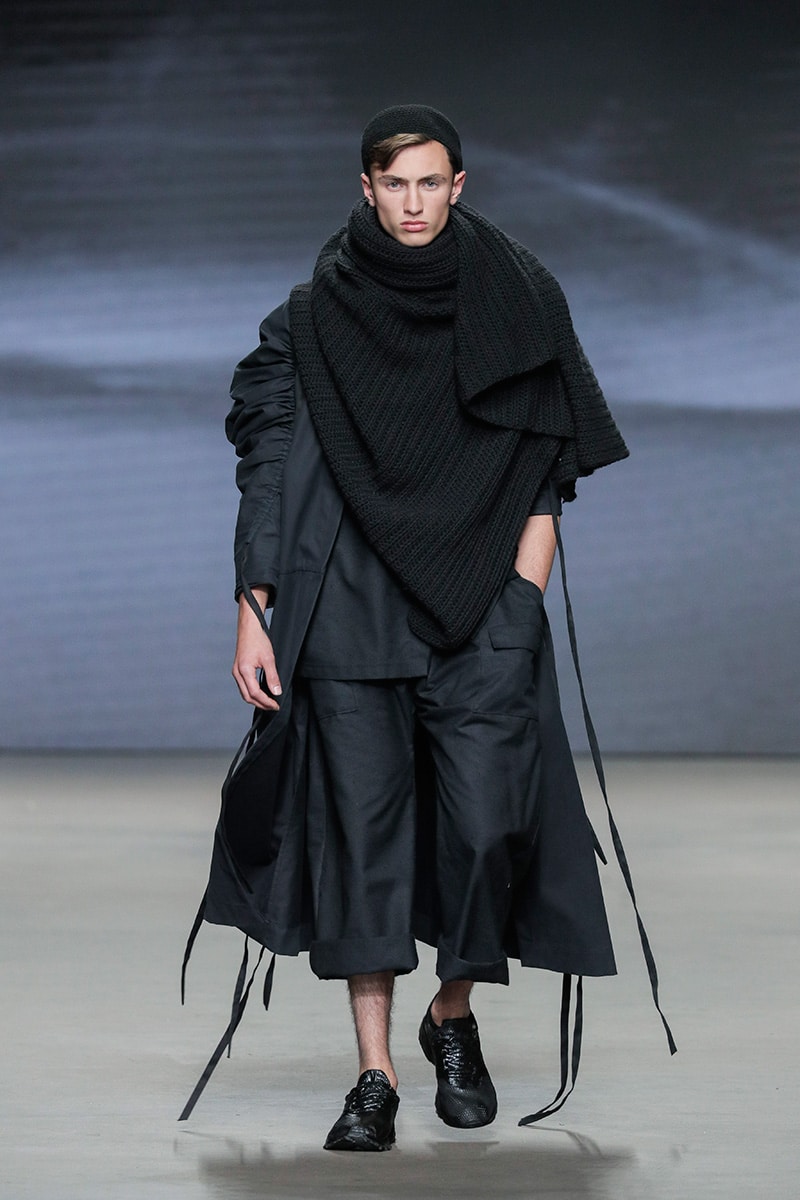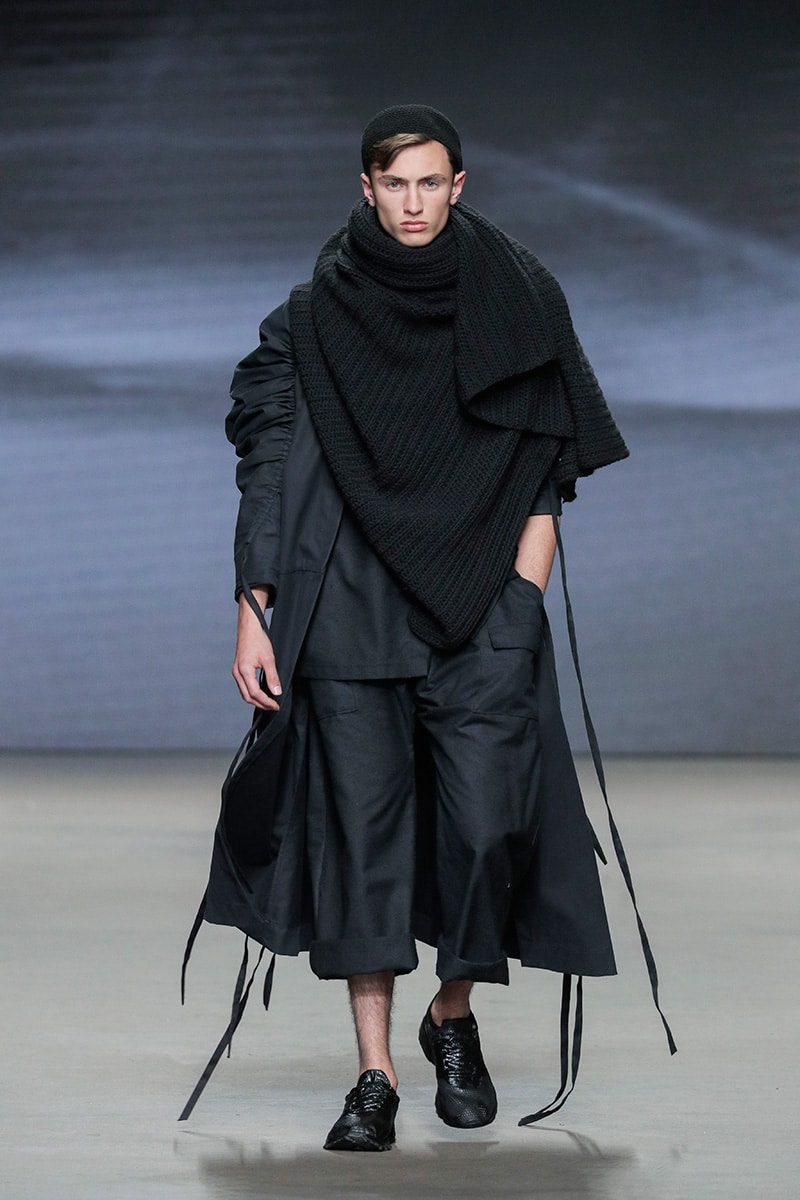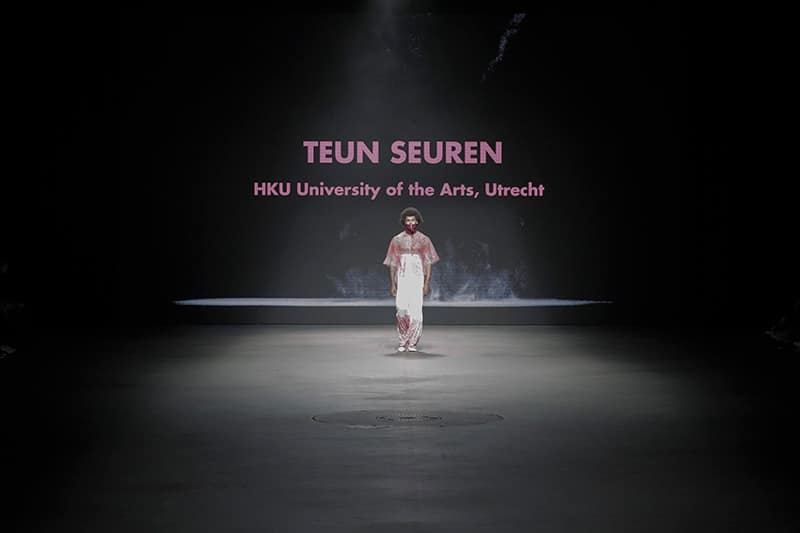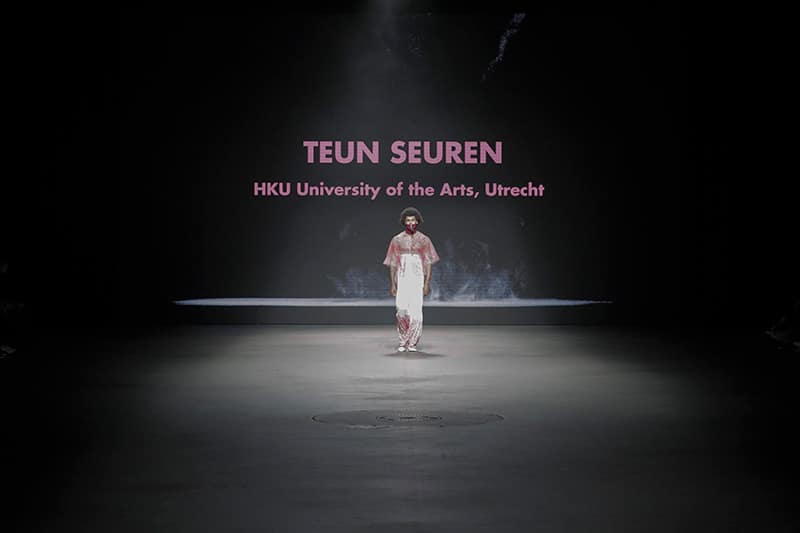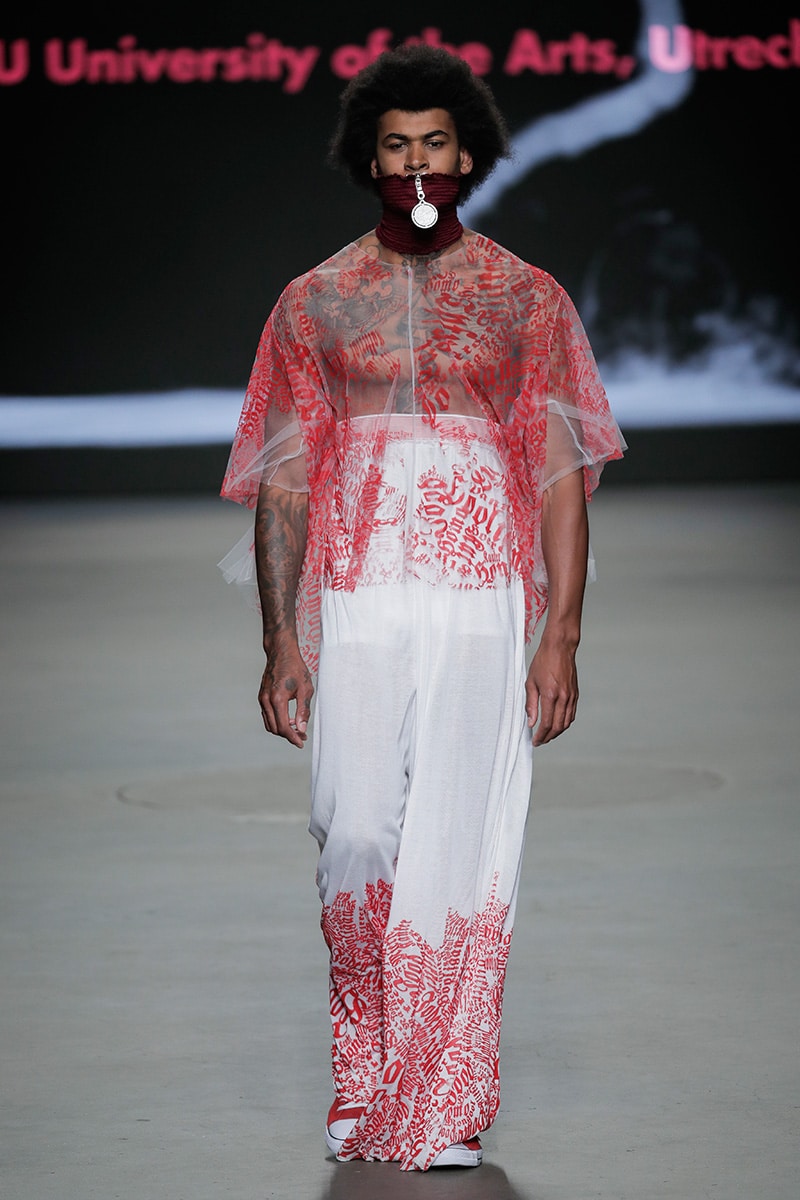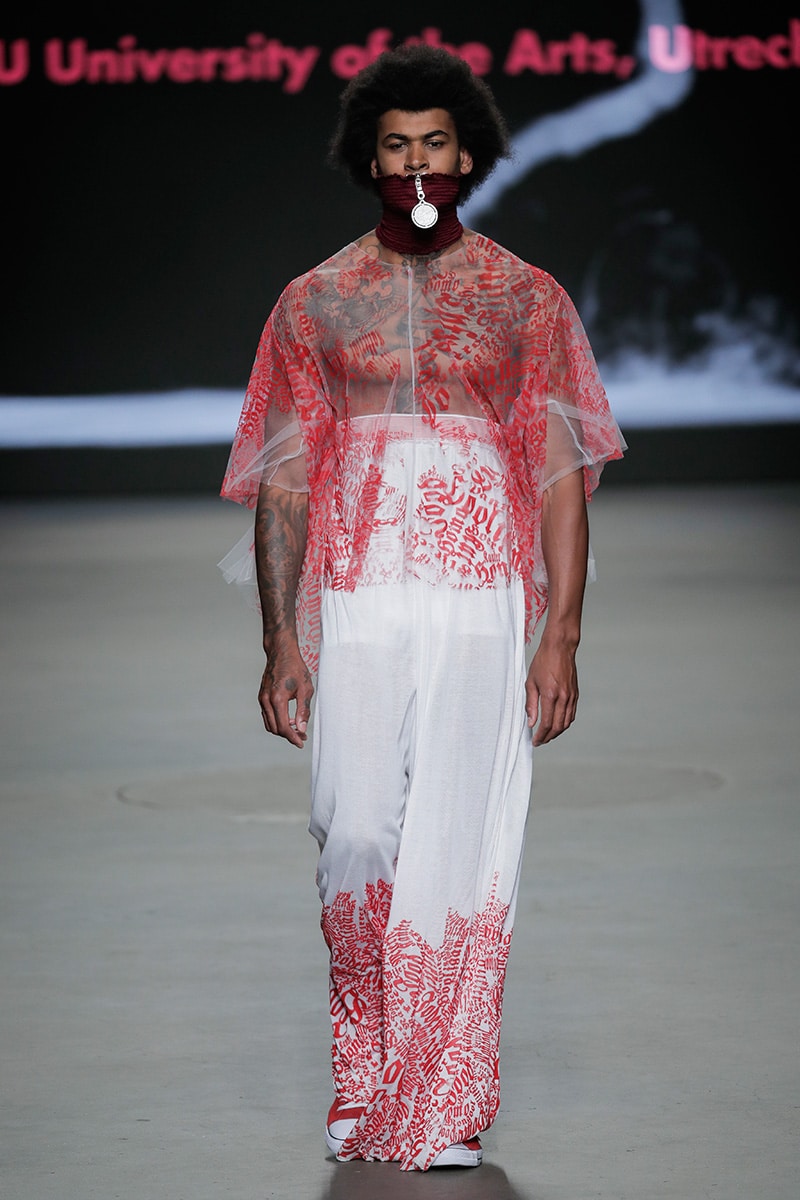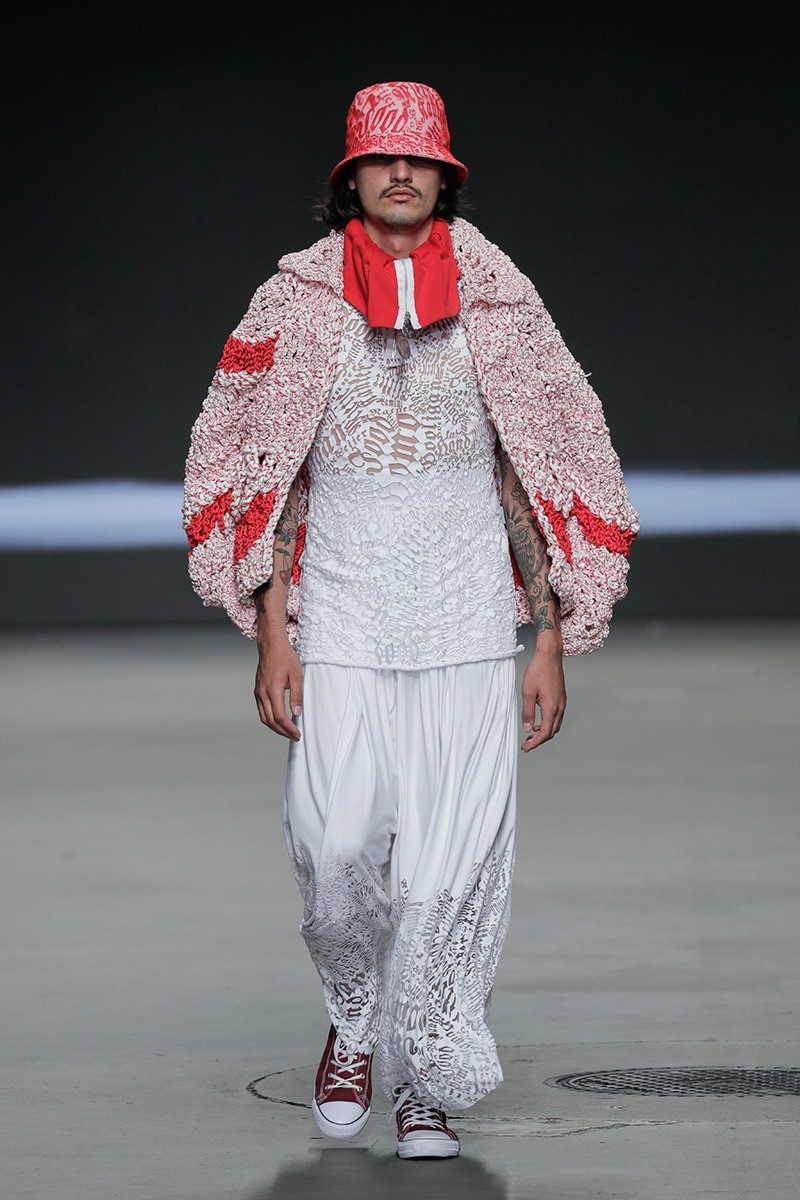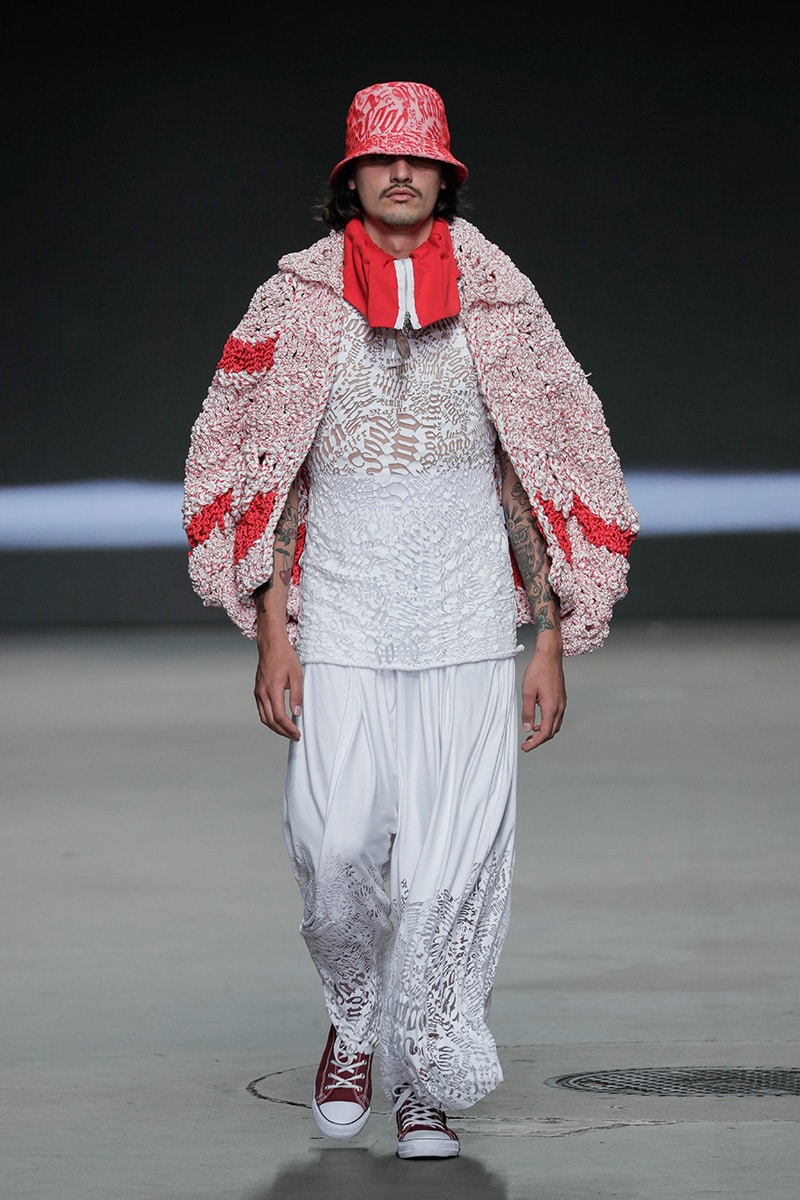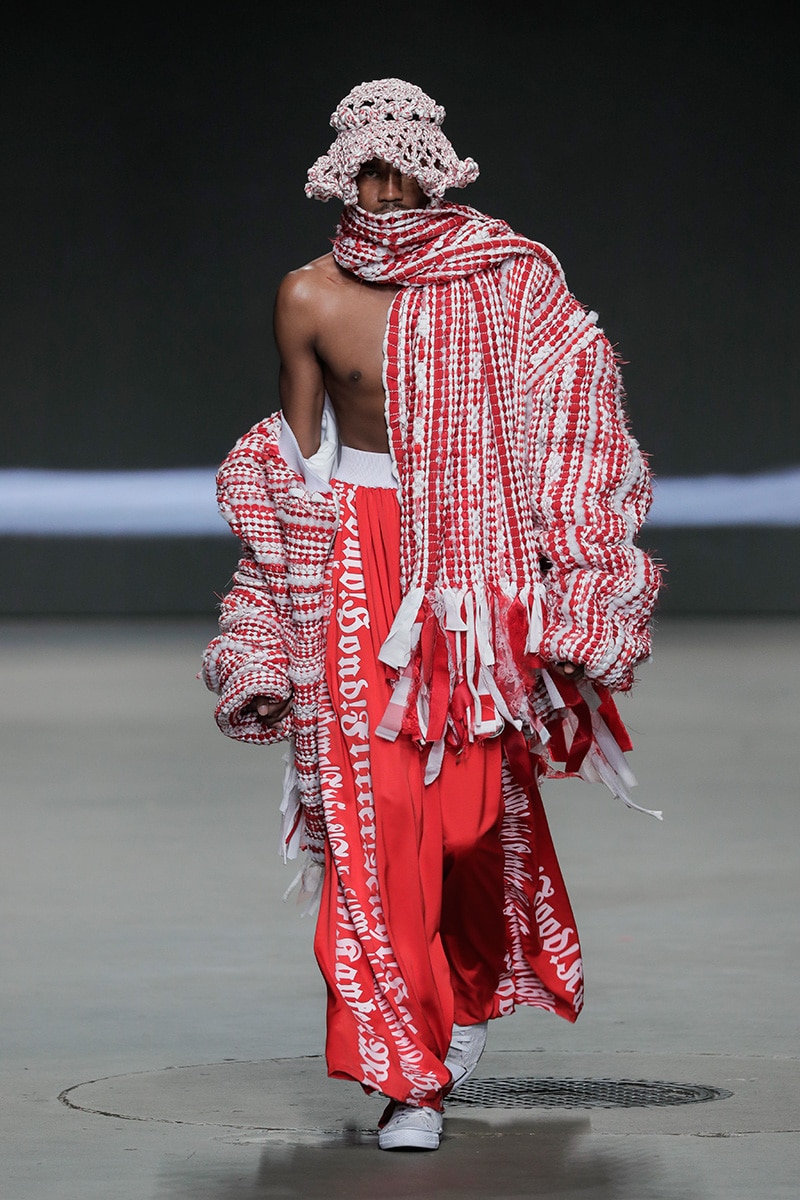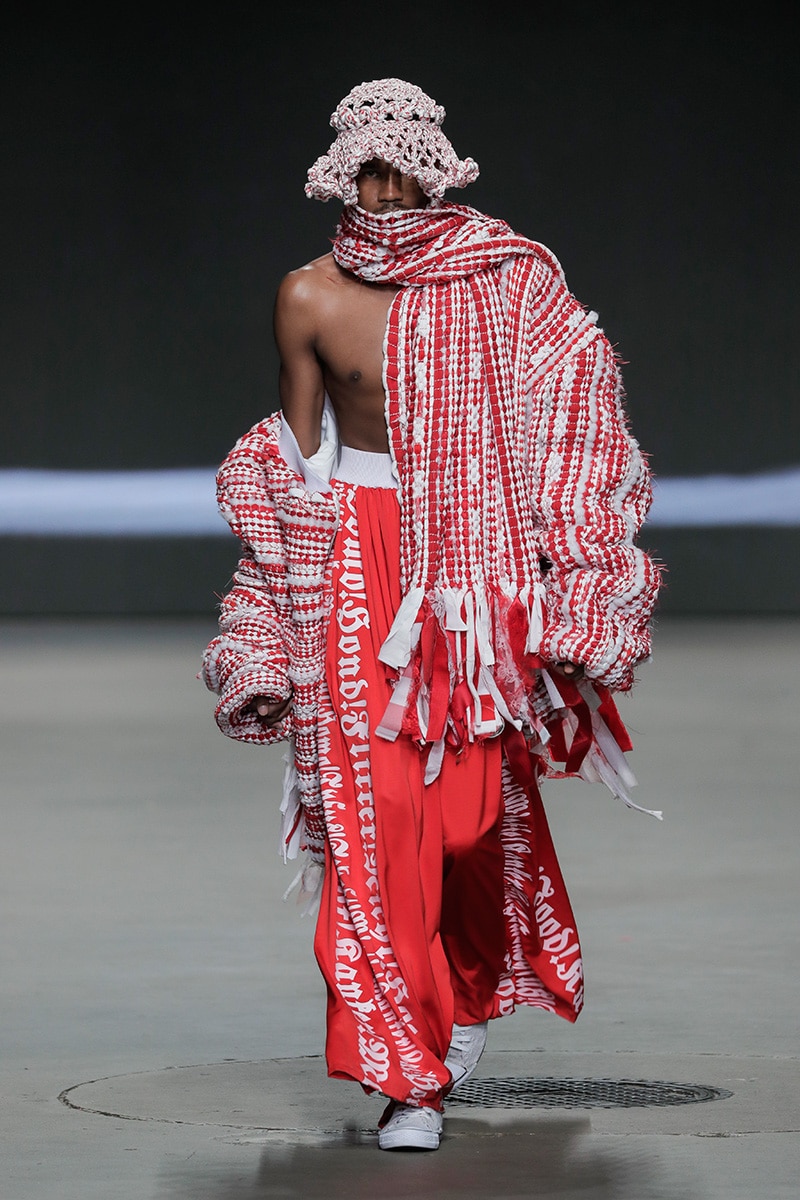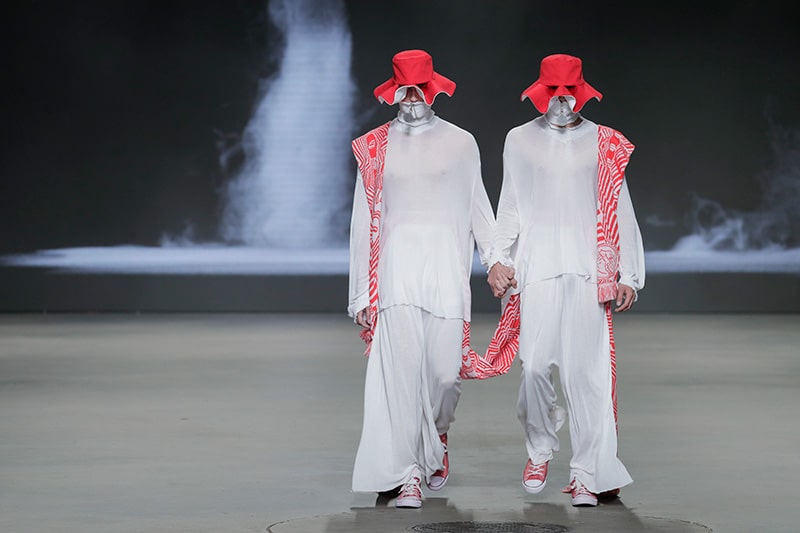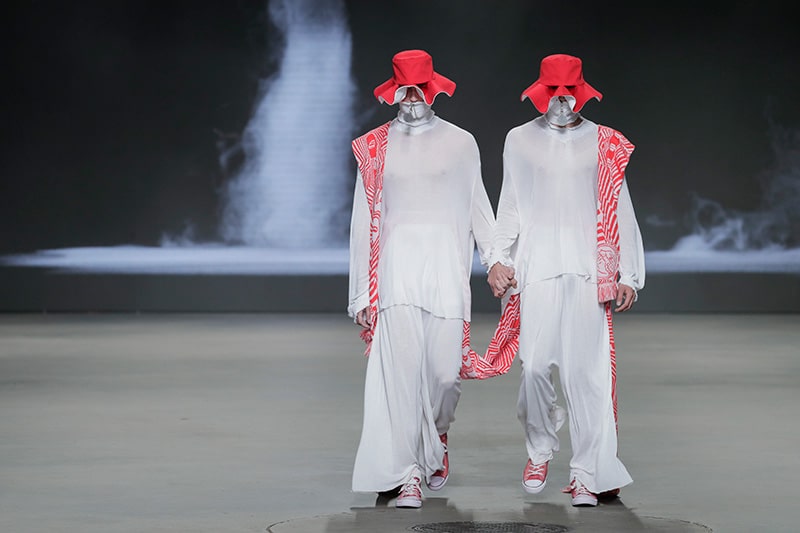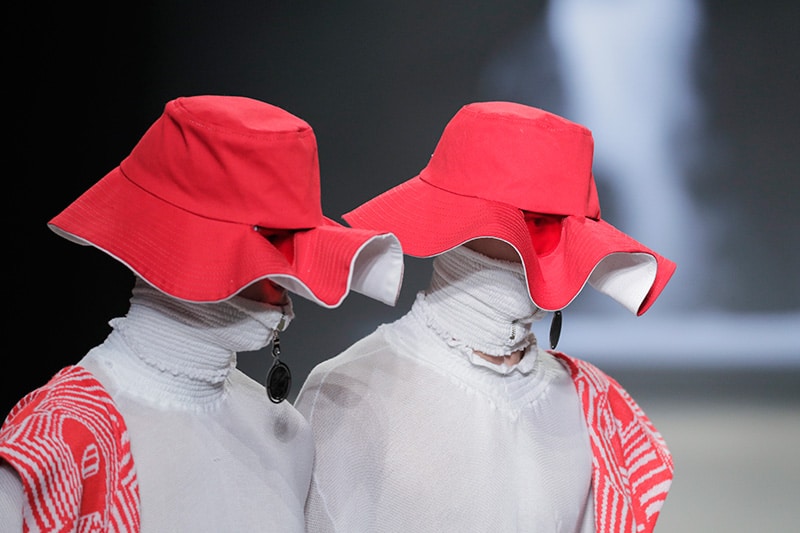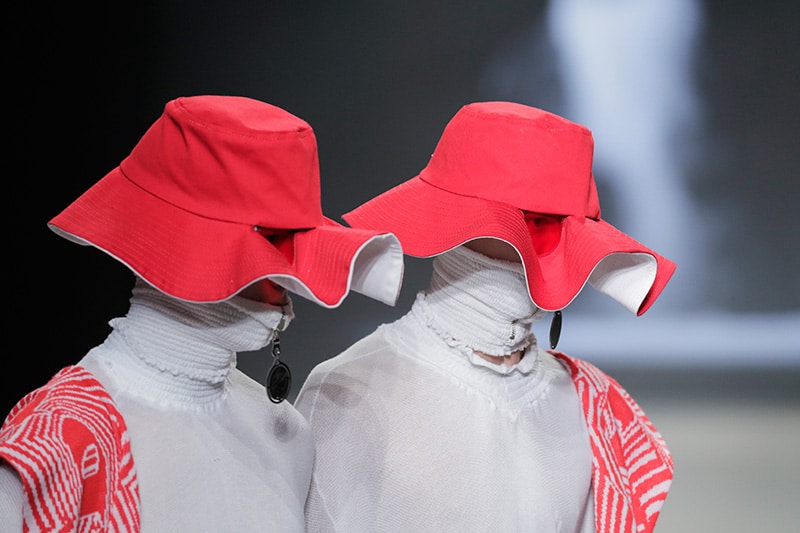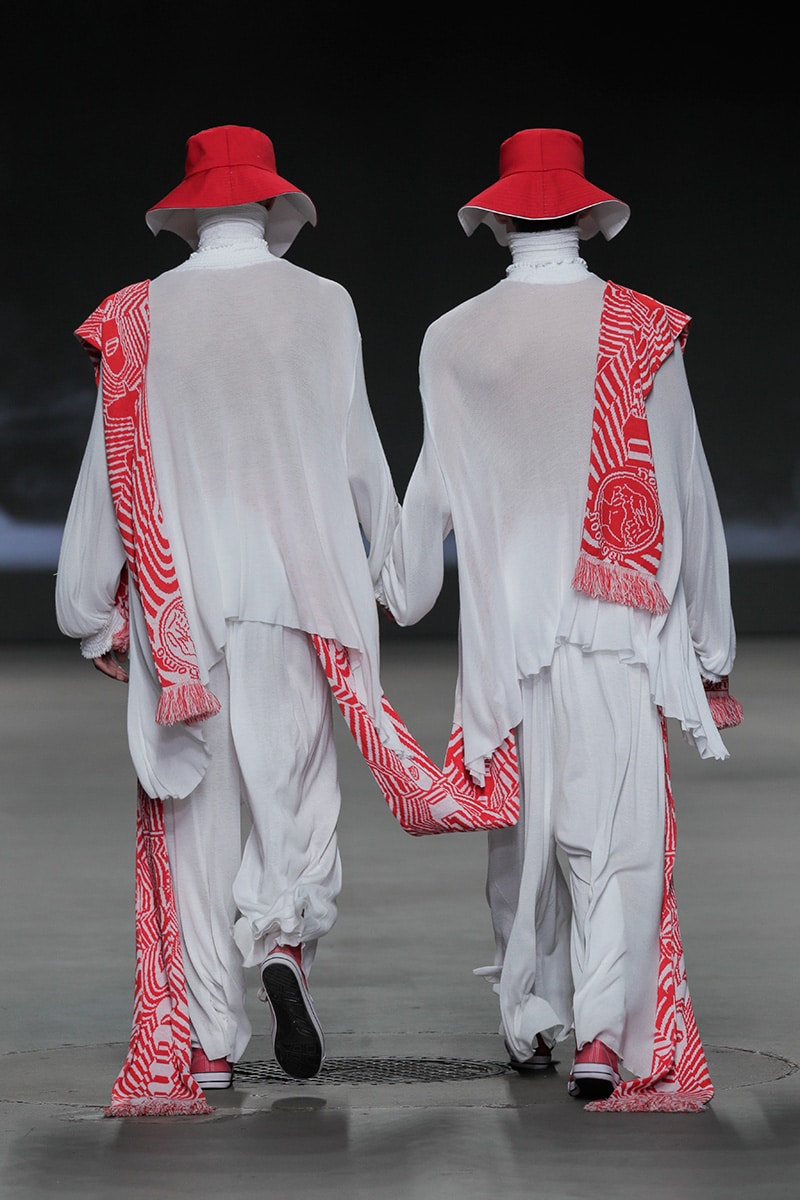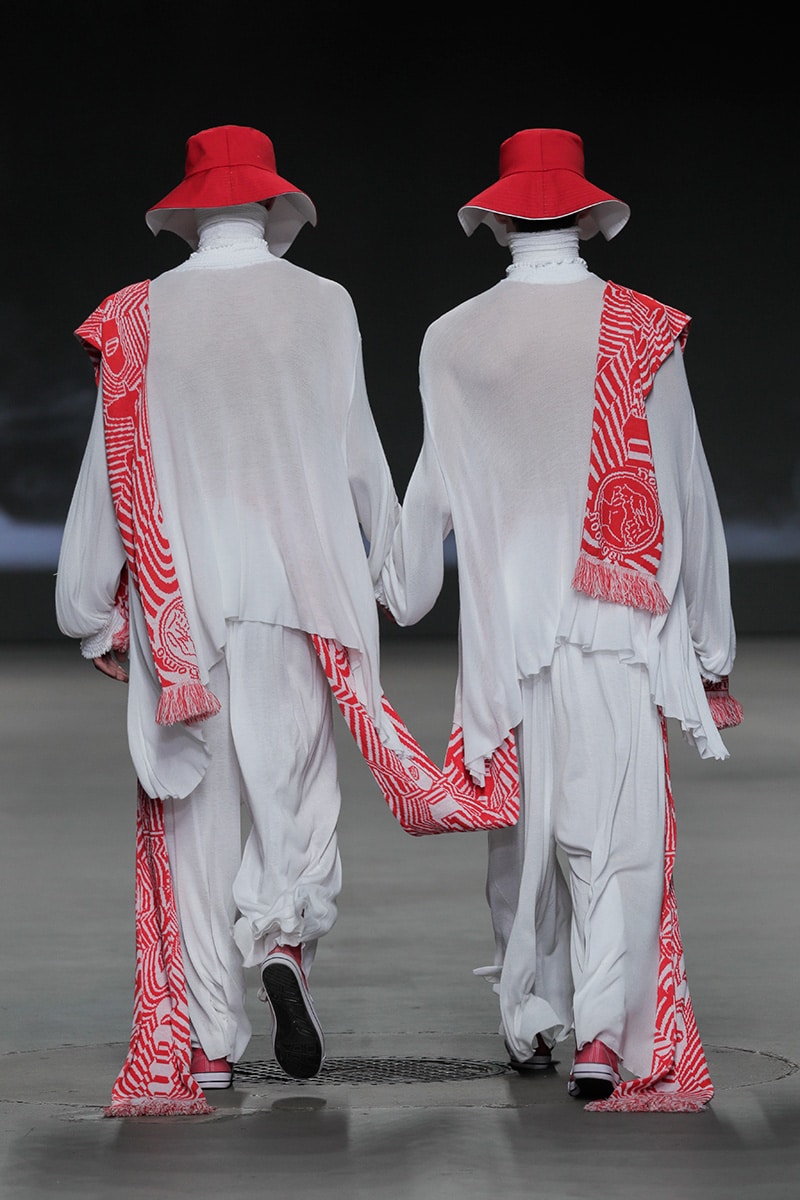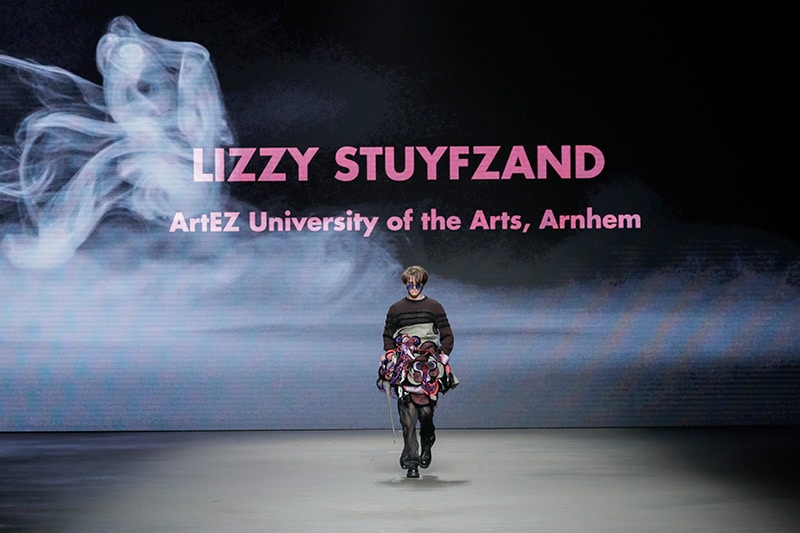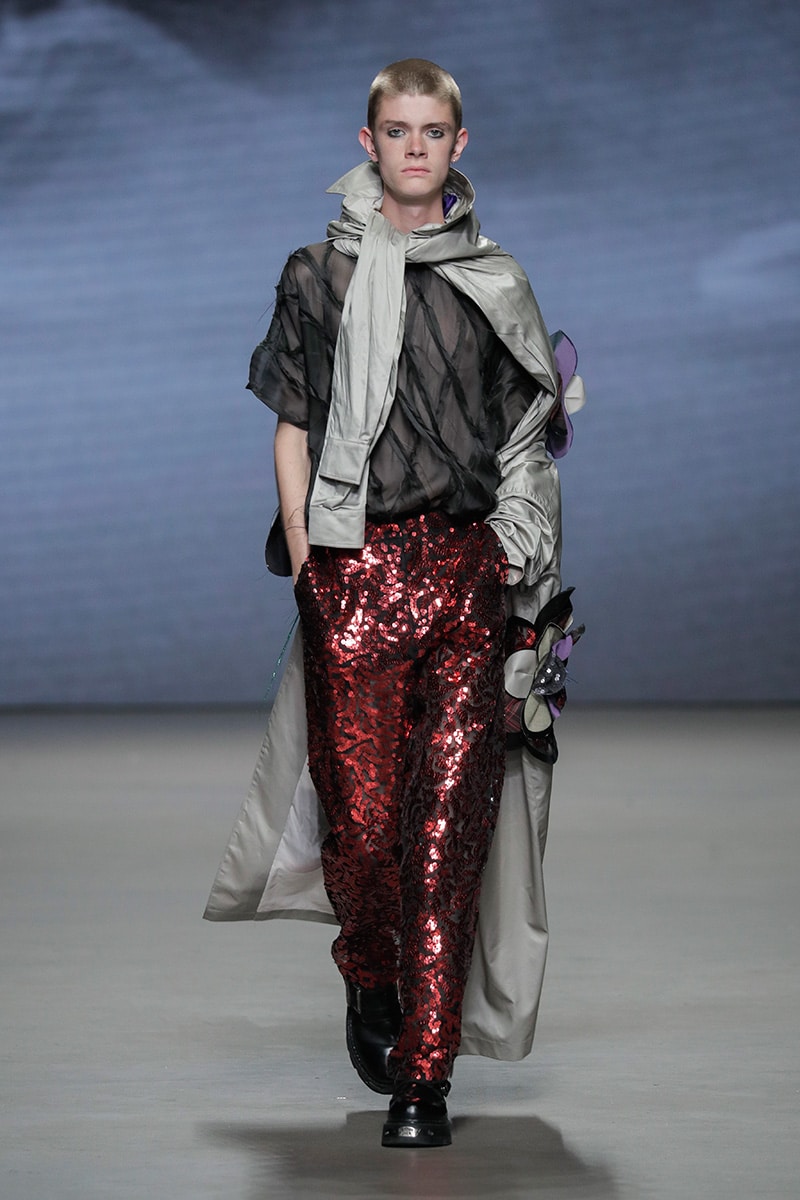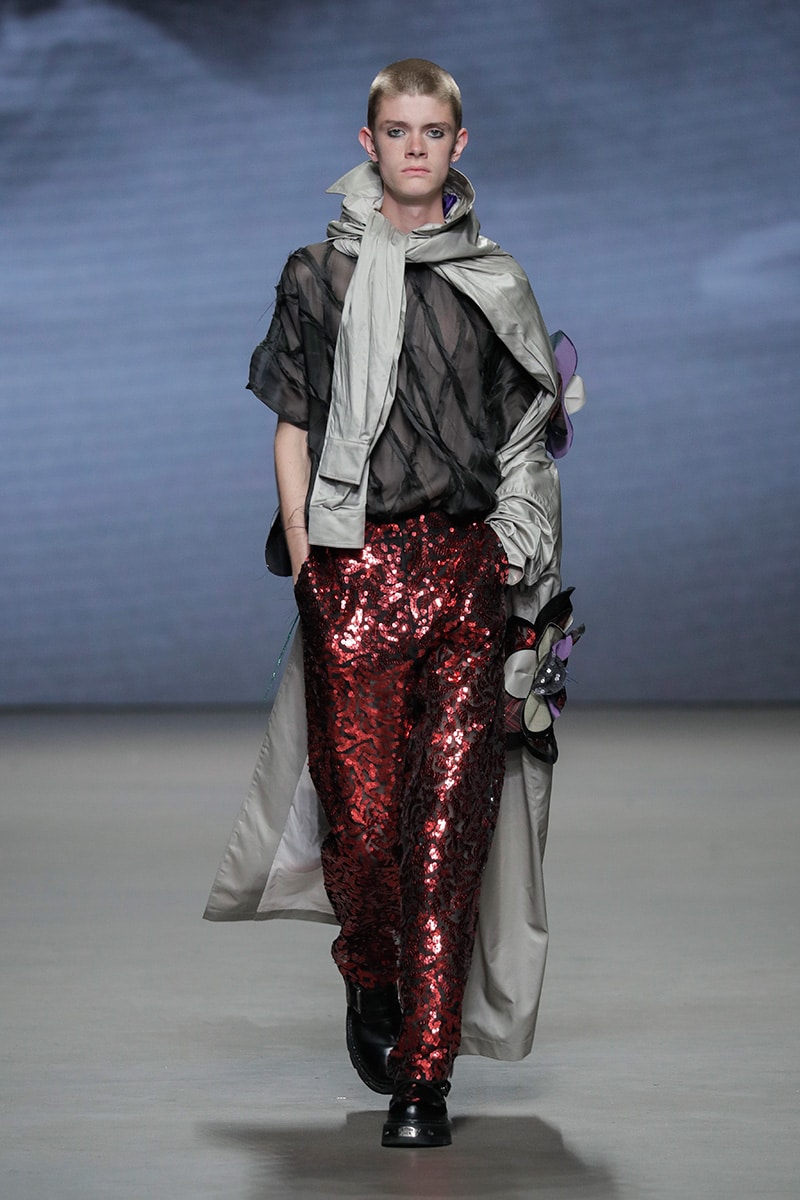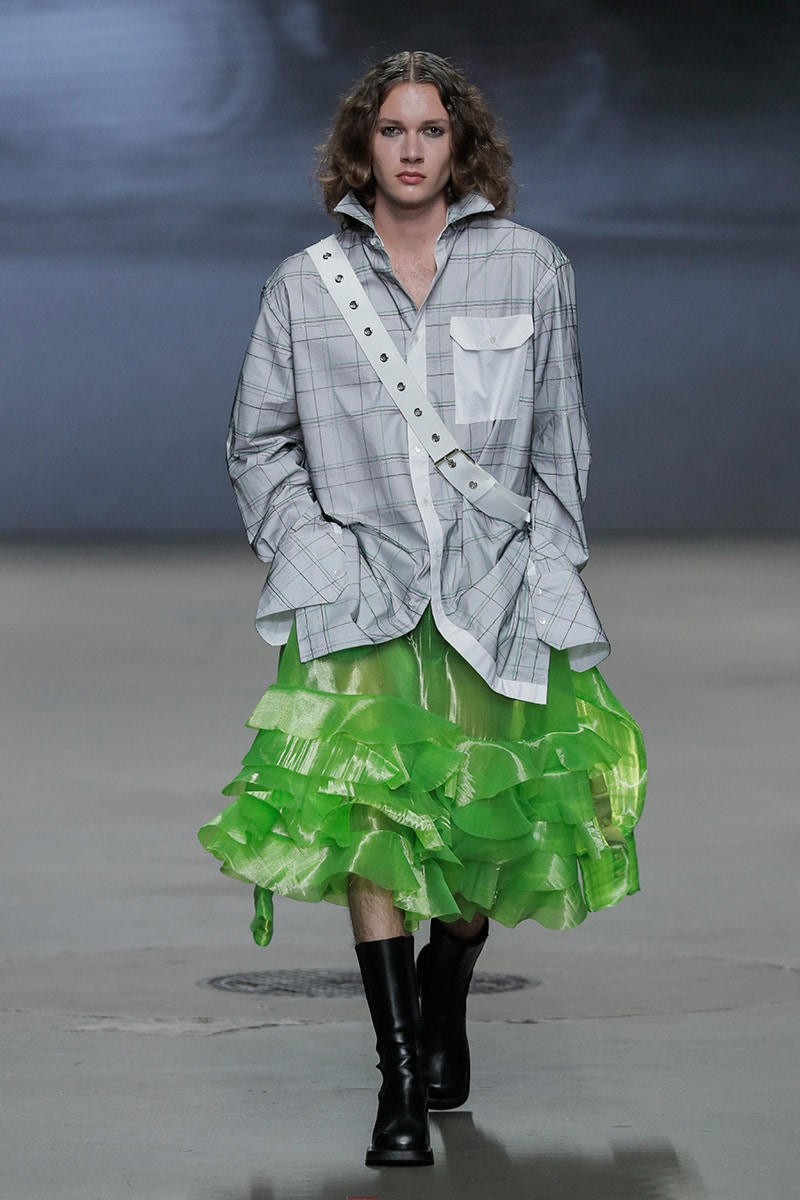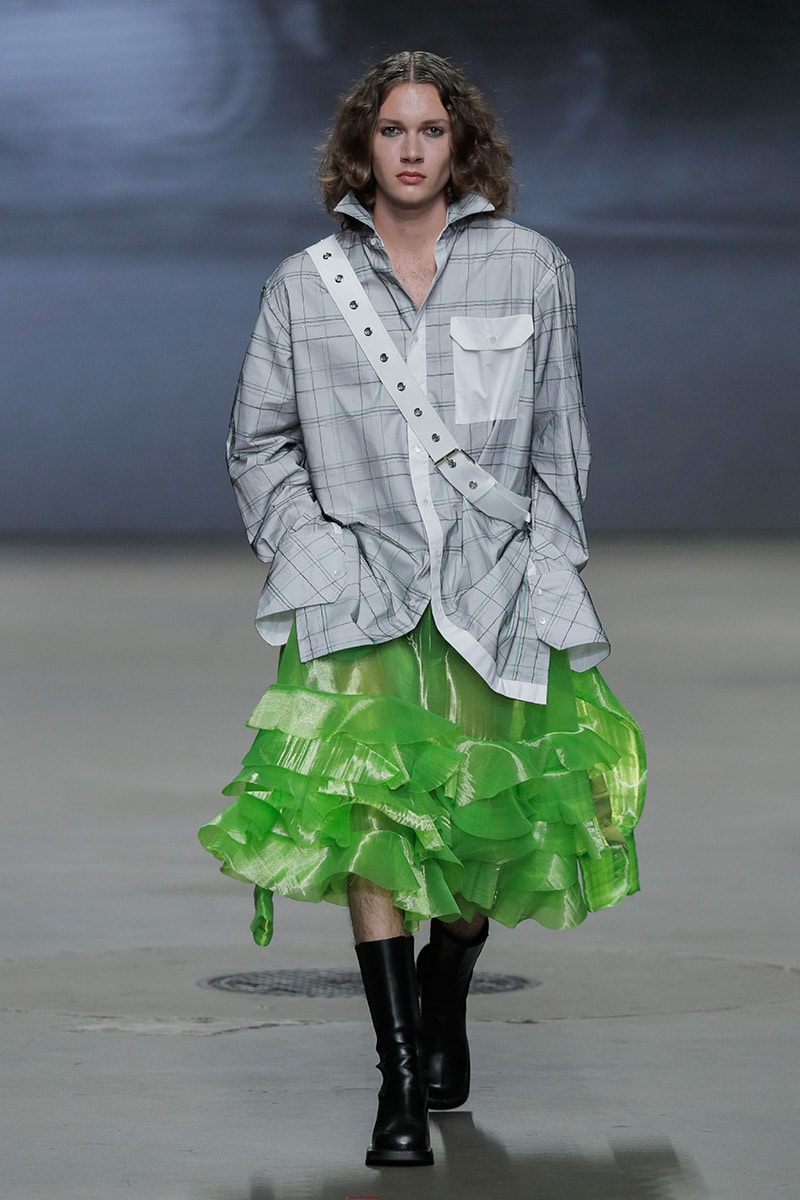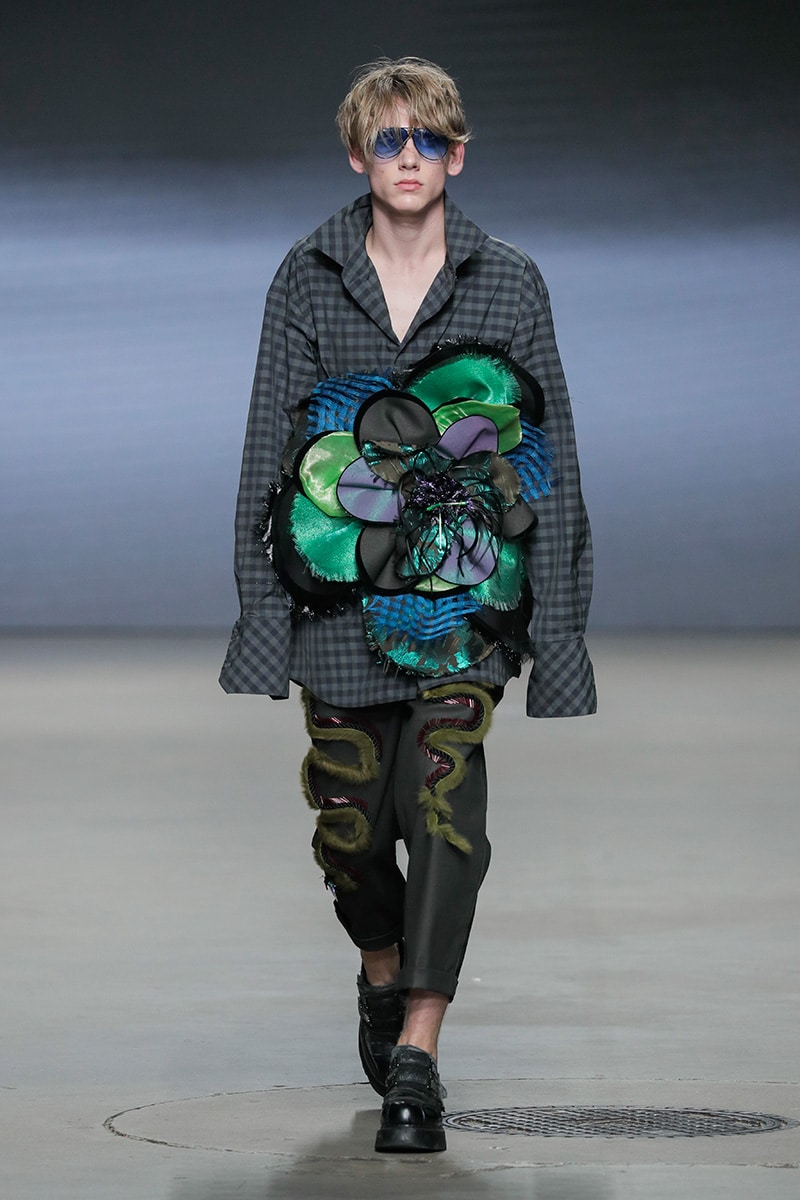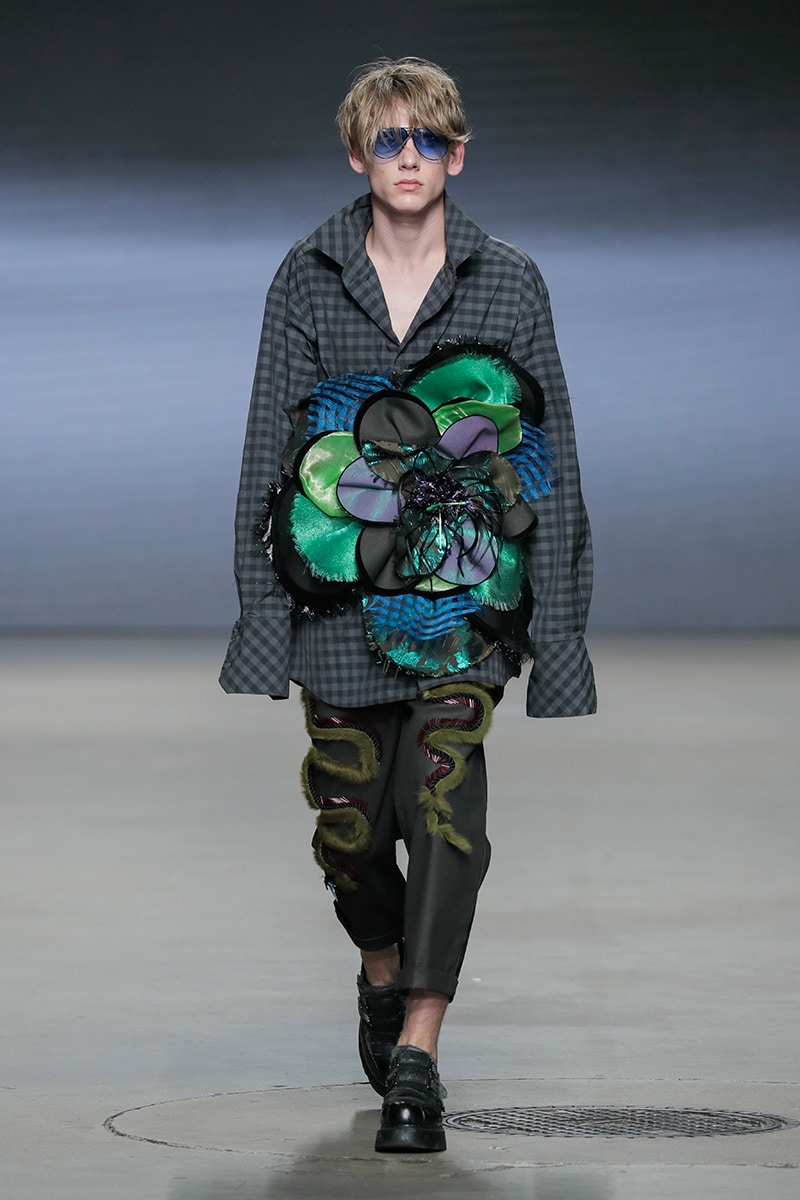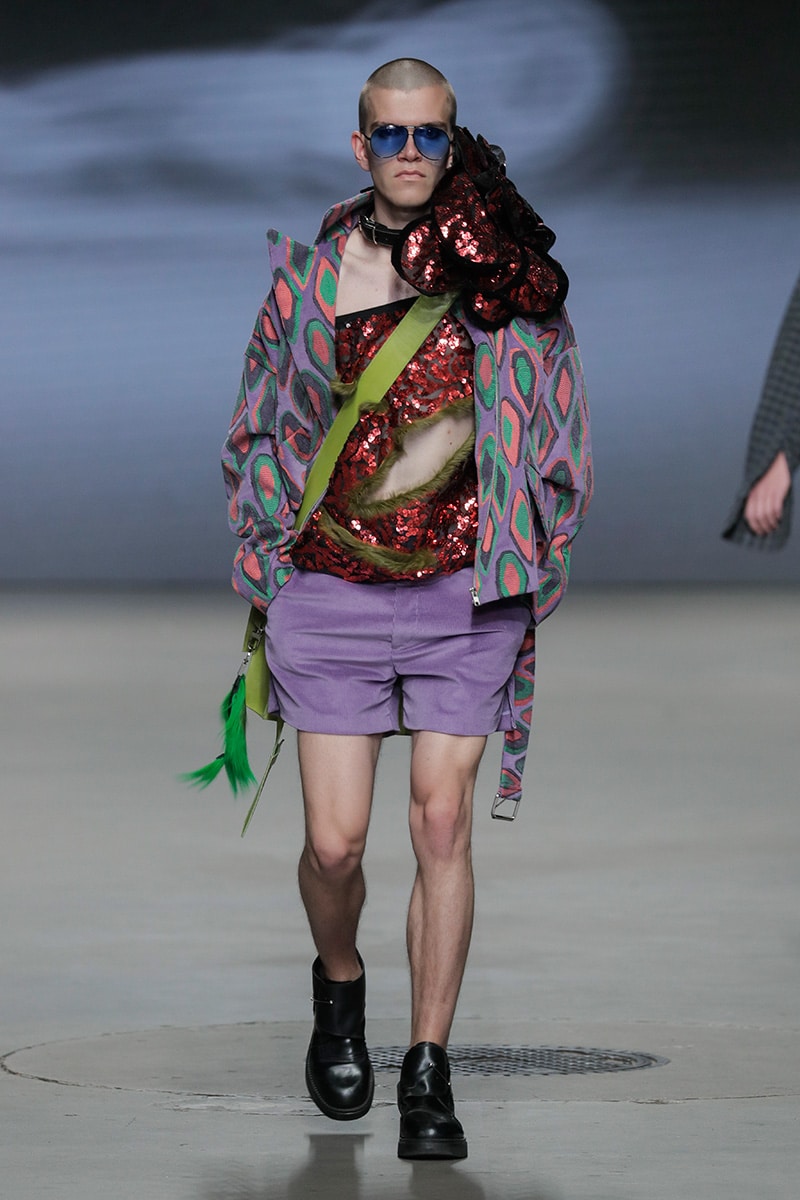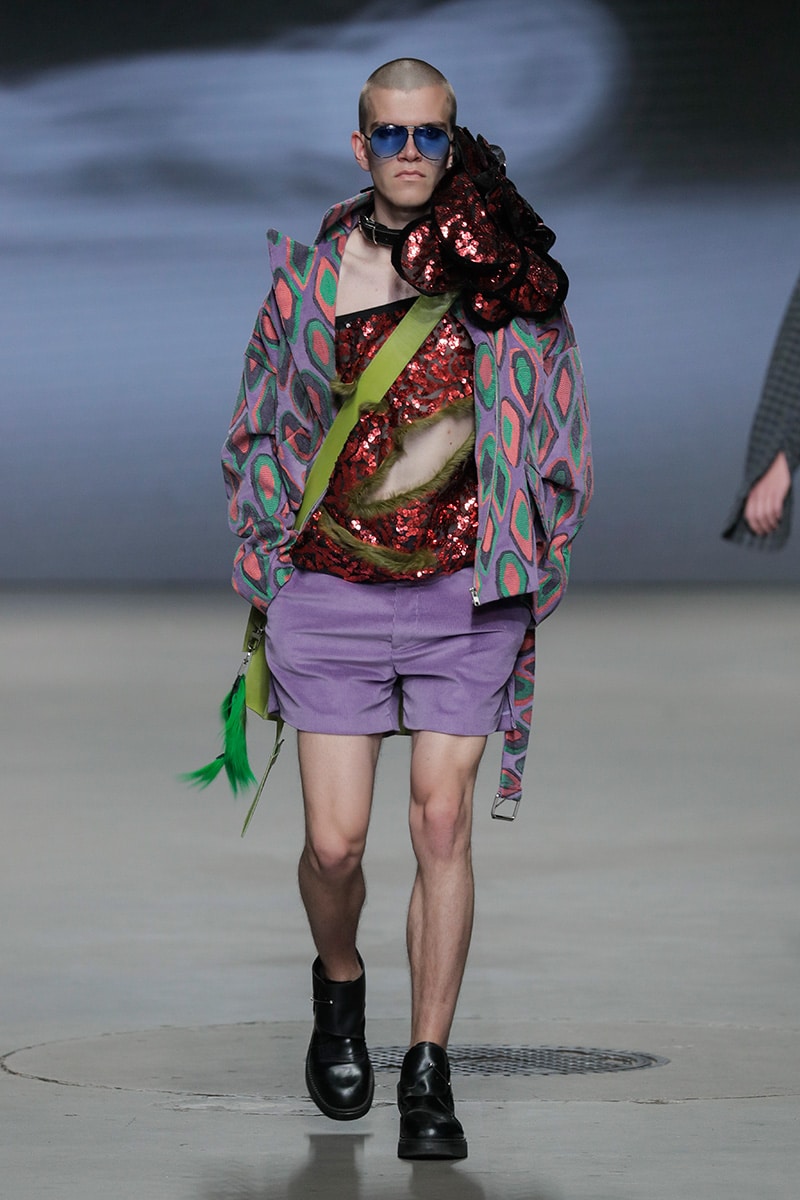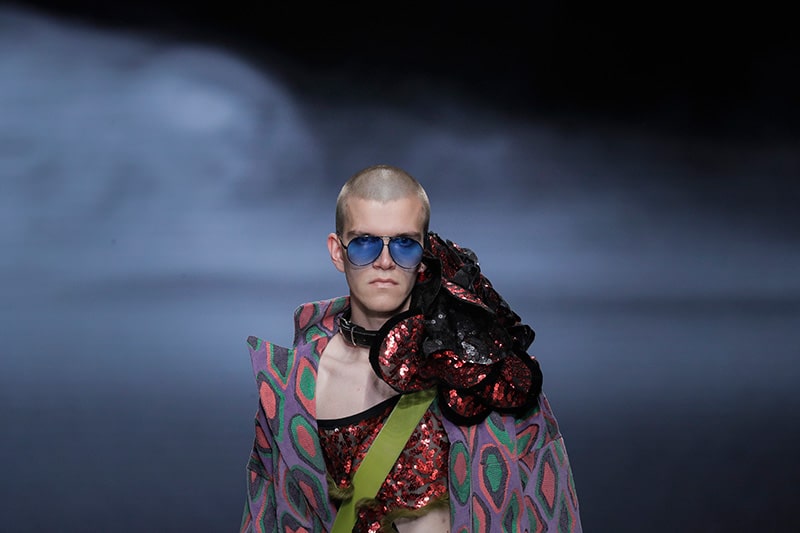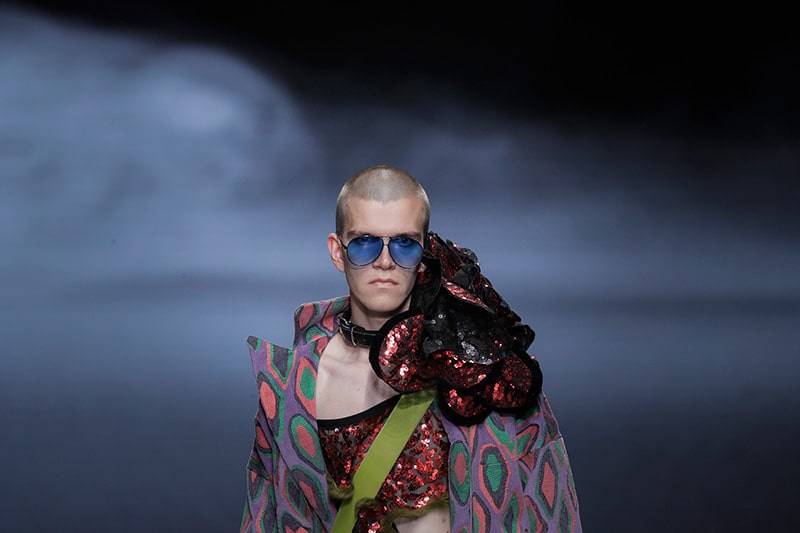 Photos by Team Peter Stigter