"Buy less, choose well, make it last. Quality rather than quantity: That is true sustainability. If people only bought beautiful things rather than rubbish, we wouldn't have climate change!" – Vivienne Westwood
Fashion isn't killing the planet, consumerism is, but clothes are a consumer good. This is the thing, some of us have reached an age where we have built our wardrobe and we honestly don't need another t-shirt. In many ways, fashion is for the young, because clothes allow us to explore our identity and help discover who we are. As long as there will be people growing out of teen sizes, there will be a need for clothes and a need at a different stage in our lives.
I have faith in the young, the same generation that has walked out of their classrooms to protest their government's climate change inaction in recent years are also the ones who haven't bought into the pressures and hype that fashion creates. I also have never been so excited for a new generation of young designers that are creating sustainable solutions within their businesses and craft.
It's hard to tell if a fashion brand is sustainable, after all, even organic cotton still needs water and cleared out land to grow. So if you really care about the planet, as there is no "Planet B", the first step is to consume less and consume wisely. And on the industry's side, they need to produce only the amount that's necessary. This might see seasons playing less of a role or perhaps designers can present smaller collections and alongside like-minded designers in a joint presentation.
Pieces that are vintage, upcycled, or from deadstock should be top on your checklist followed by renewable pieces like linen or hemp. Even check to make sure that your vegan leathers aren't from high polluting plastics. And remember, that while buying something local is probably more ethical in terms of pay and production, you still need to find out if the fabrics are sustainable.  Be careful as so many fast fashion brands are using more and more of "Greenwashing" as a marketing ploy.
We wanted a buyer's perspective if this is a passing trend and if shoppers and retailers are committed to a sustainable future even during times when the market is unstable. Joe Brunner who is Junior Buyer, New Gen at Browns told us "We have a great edit of sustainable menswear designers, and the category has grown by more than 50% since we launched our Conscious initiative in 2019. These brands are not only at the forefront of their respected spaces within fashion but they are continually challenging what it means to be sustainable. Initiating innovative practices for more people to begin educating themselves around this is vital for brands and the customer because most of us don't know why or what makes a product sustainable. Browns is always on the lookout for those who challenge the norm within sustainable practices however it is normally the craft and design that draws us in first, that was definitely the case for Ahluwalia Studio and Bethany Williams, for example."
Not only do we hope that more retailers will follow, but we also need sustainable designers throughout the world, not just in Paris, London, Milan, and New York, if we are to see real substantial change.
Editor's Picks: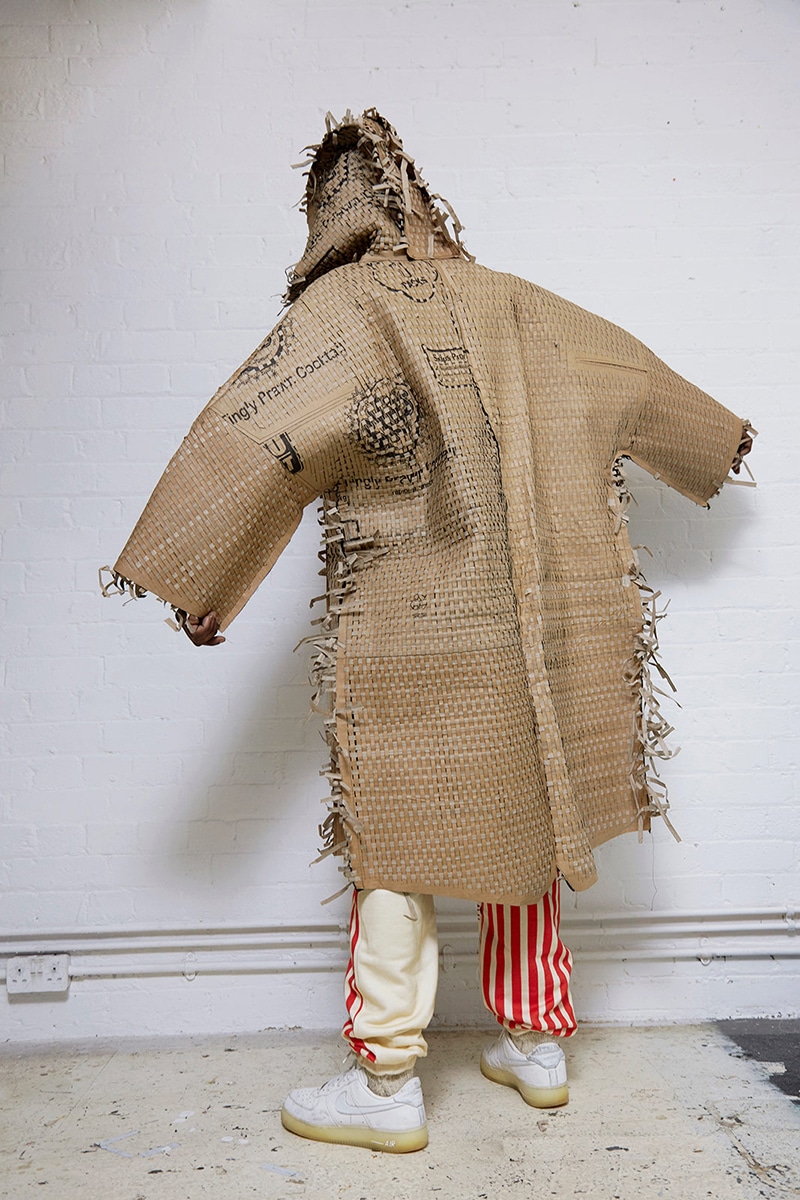 Bethany Williams champions social and environmental causes and challenges perceptions with a perspective that is a true representation of what positive fashion means. Over recent seasons she has partnered with charities supporting social change across women's empowerment, homelessness, successful rehabilitation of offenders back into society, improving literacy amongst the most vulnerable in society and education programs teaching skills, and creating employment for those with the most limited opportunities and prospects.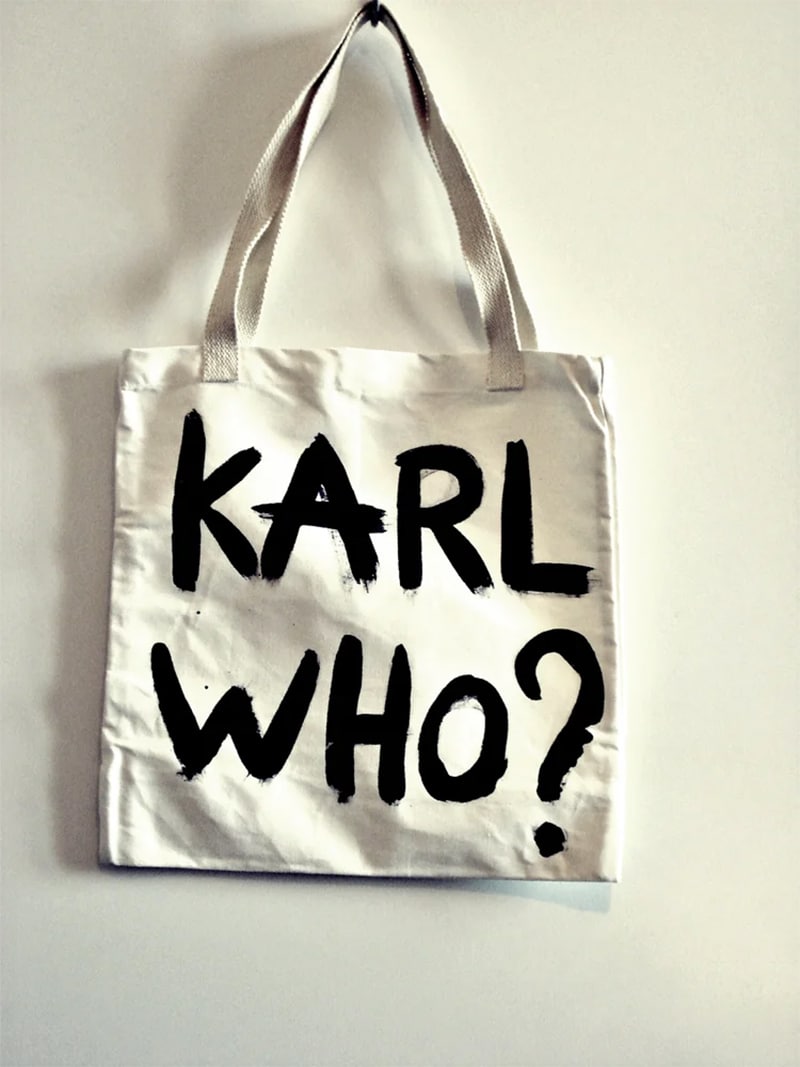 Naco is the most famous underground French designer you have probably never heard of, but has garnered cult status from Paris to Japan. He is the definition of an anti-fashion designer and activist along with an advocate of minimalism and neo-punk while deadstock could be his middle name. Since 2014, he saw the climate and industry-changing and created "Art Is Resistance" with recycled pieces and hand-painted slogans which he revives and revisits each season.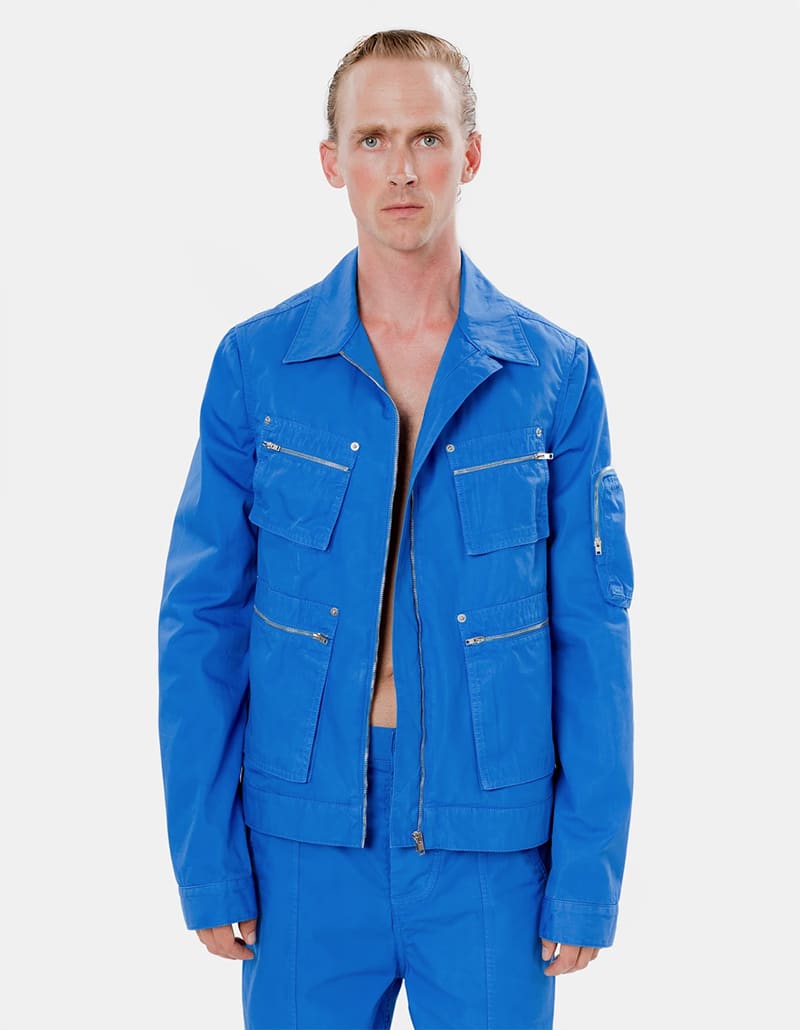 Mike Eckhaus and Zoe Latta have a DIY approach that's wearable and fun. Having worked with deadstock fabrics (some collections have been comprised of up to 90% of such materials) the brand has garnered a reputation for erring on the side of sustainability.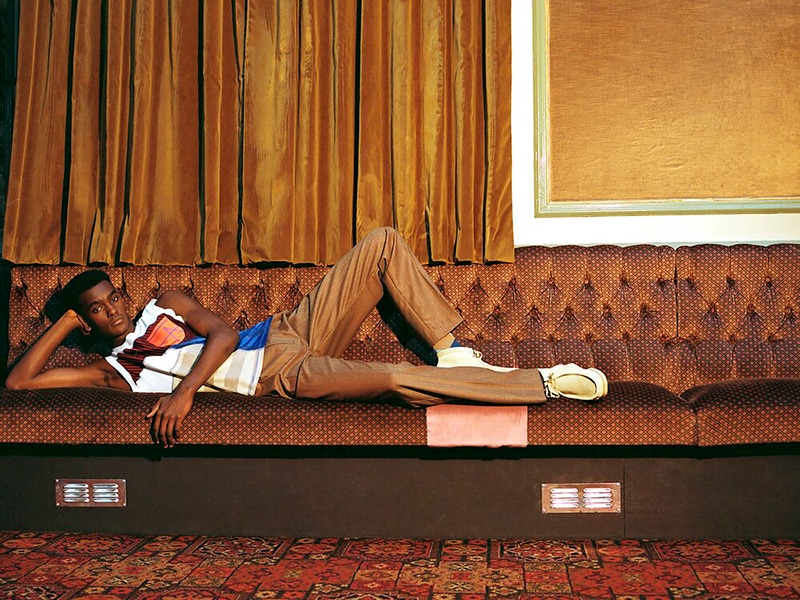 Ahluwalia is representative of a new generation of forward-thinking designers seeking to challenge the status quo by engaging ever-more sustainable approaches to garment manufacturing. By giving unwanted, discarded, and forgotten items a second life, Ahluwalia Studio sheds light on the potential for an ever-more ethnically-motivated fashion industry—one that does not have to forgo innovation in order to exemplify responsibility.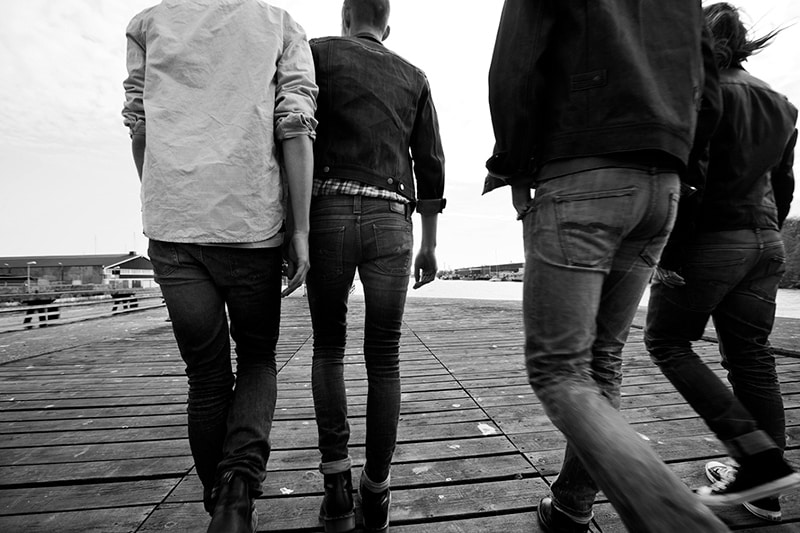 Repairing jeans is at the core of Swedish denim label Nudie Jeans. With each Nudie Jeans boutique offering free-of-charge mending and alteration services. Customers can also donate a pair of second-hand jeans for a discount on a new pair, while the used pair will be washed, mended, and sold in the brand's second-hand program, creating a sustainable closed-loop of manufacturing.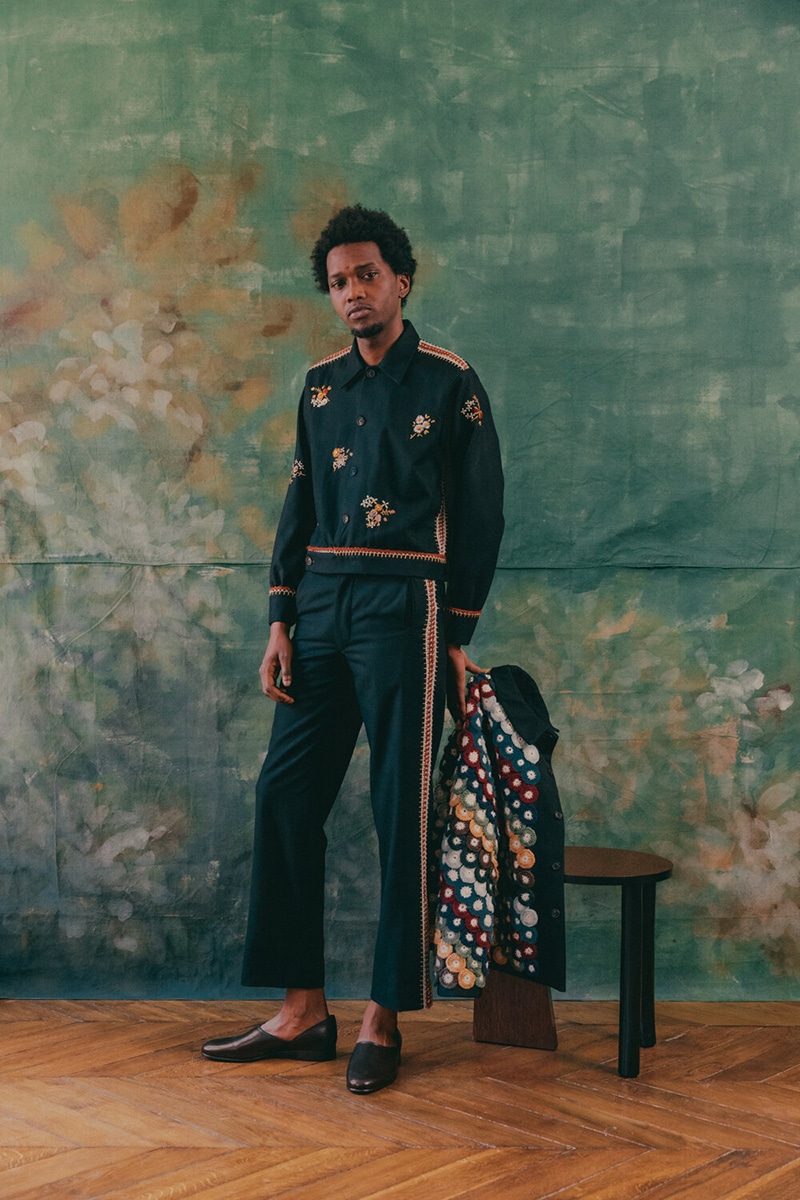 Emily Adams Bode began with a collection of one-of-a-kind garments composed entirely of antique textiles and continues to reinvigorate American menswear through the art of storytelling. In 2018, Bode was awarded runner-up in the prestigious CFDA Vogue Fashion Fund, followed being shortlisted for the LVMH Prize in 2019.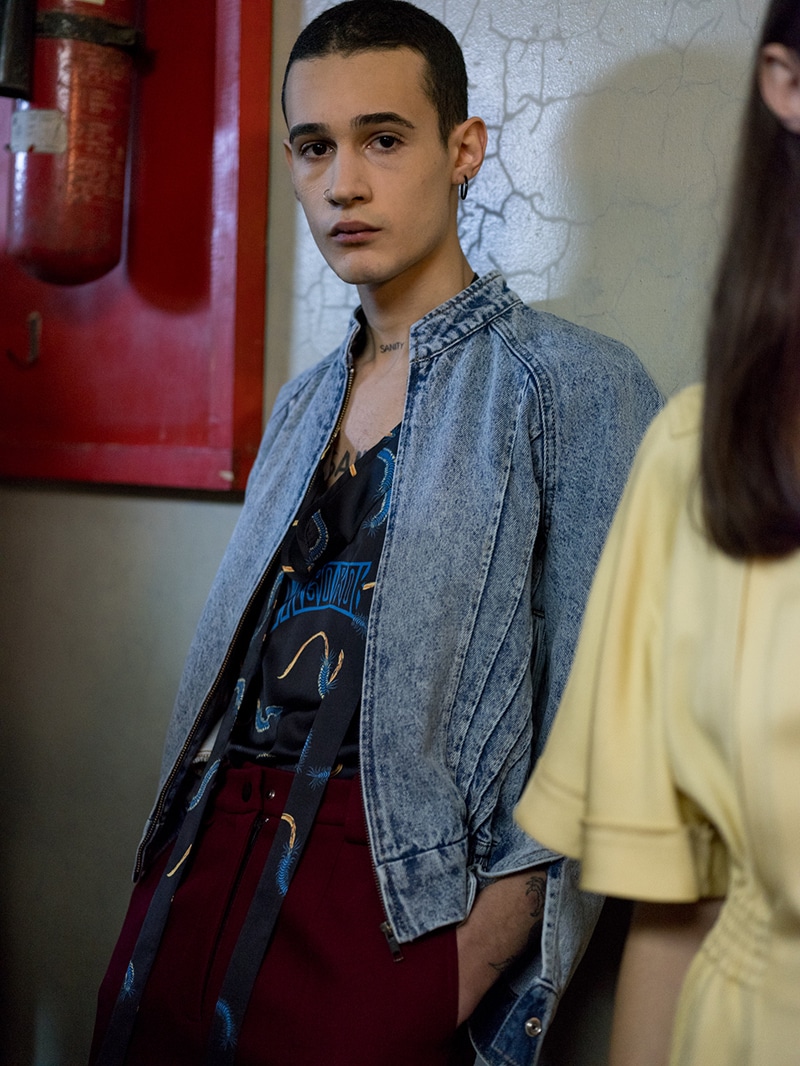 Georgian designer Tamuna Ingorokva expanded her label to include menswear during the last edition of Mercedes-Benz Fashion Week Tbilisi, she is also one of the leaders bringing sustainability to the forefront of Georgian design. Each piece is handcrafted and in order to avoid overproduction and waste, each garment from the brand's clothing lines is made in limited quantities.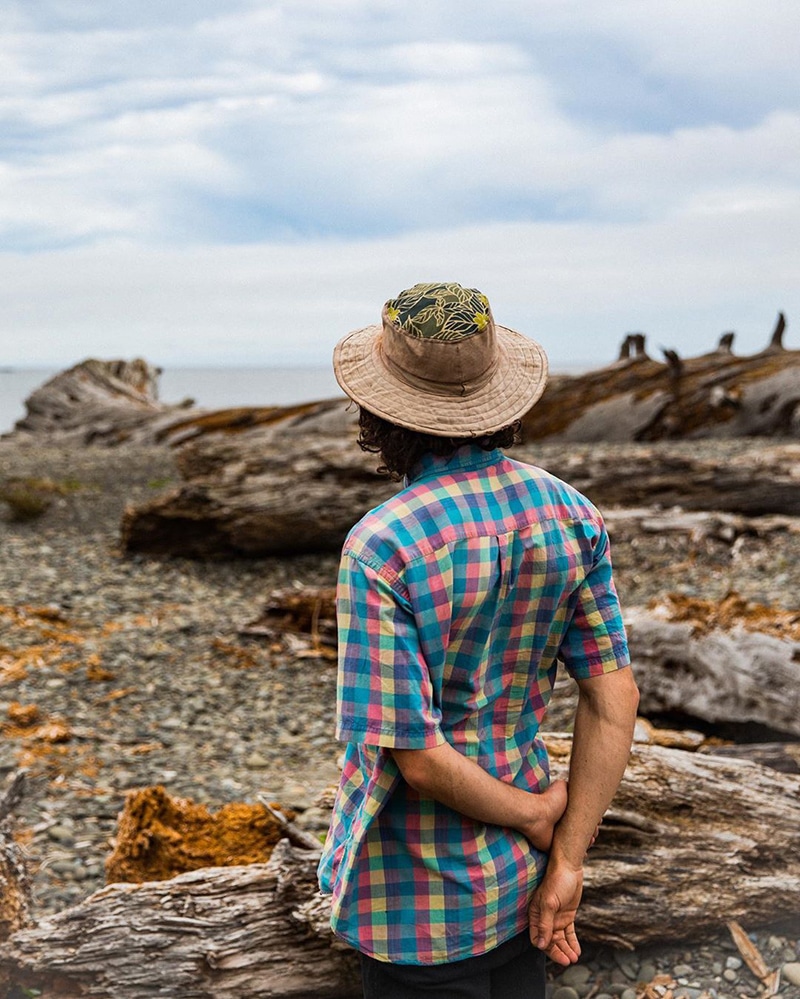 Affordable, reliable and "We're in business to save our home planet," says Californian company Patagonia. Founded to supply climbers with high-performance gear, it has led innovations in the industry for over 40 years and is dedicated to the integrity and sustainability of its products.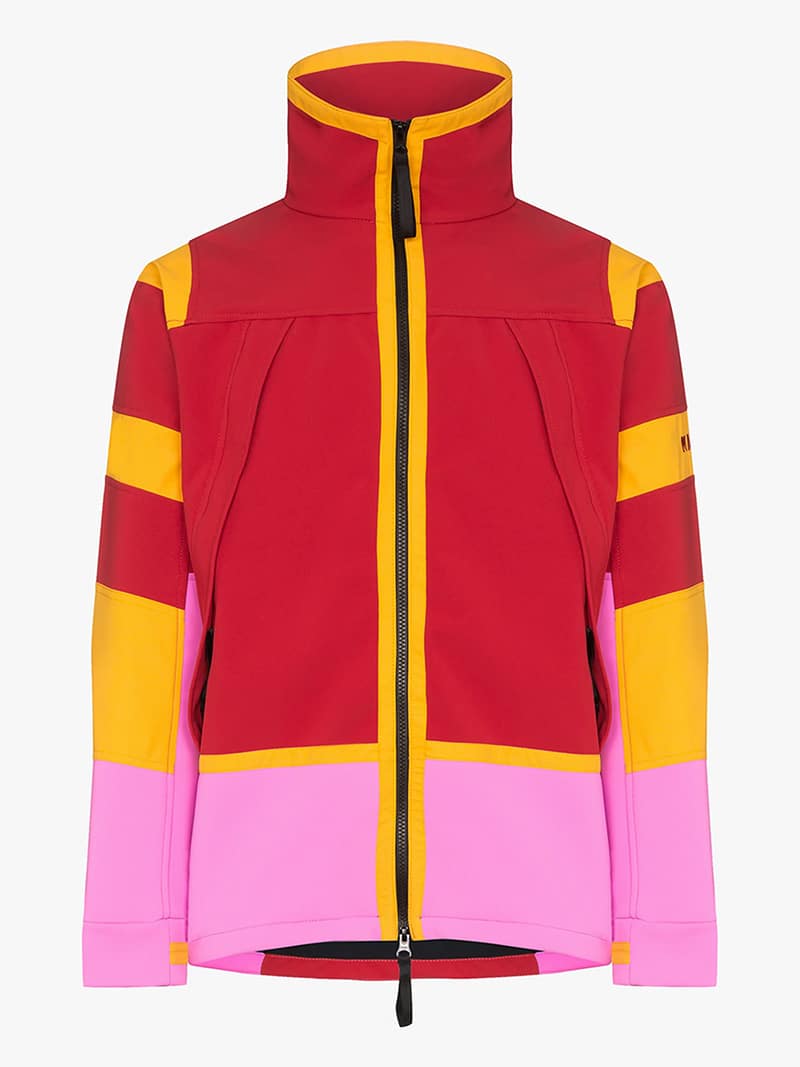 MAKE has created its own solution to the issue of sustainability. MAKE prides itself on creating a revolutionary line of clothing that is unisex, non-seasonal, and made with fabrics that factories no longer use.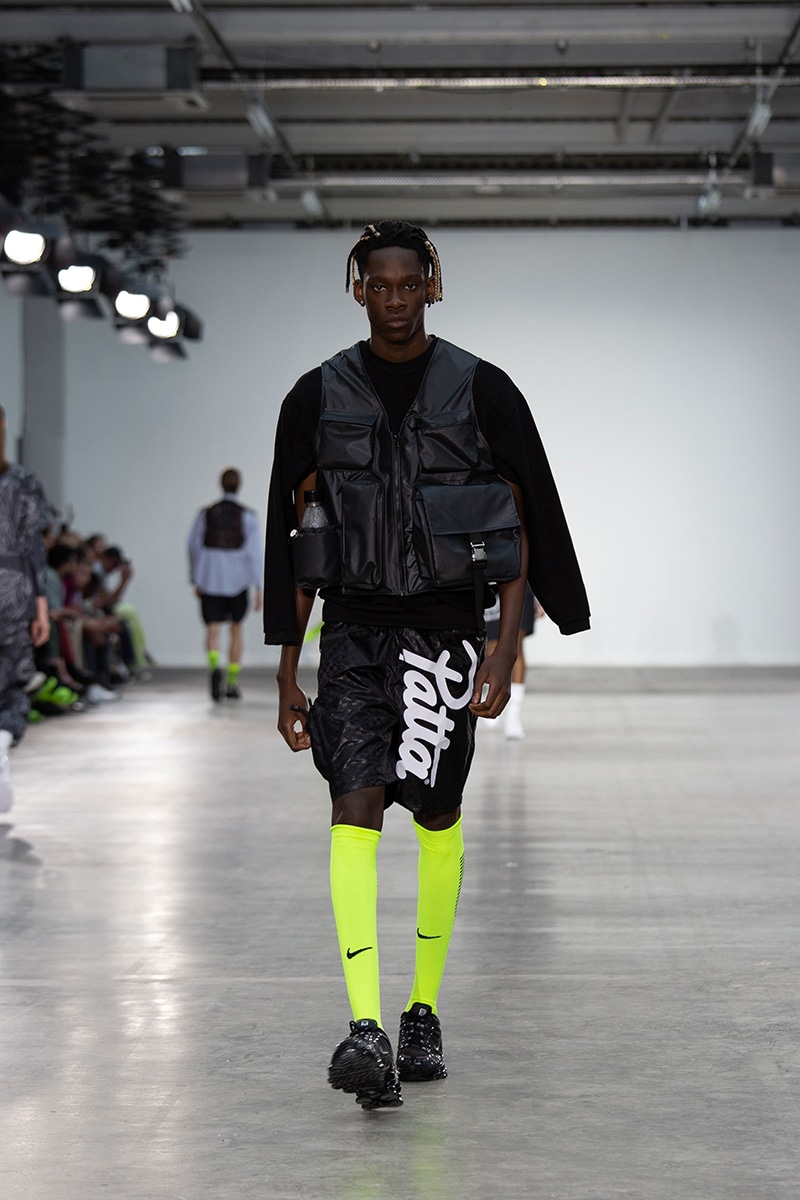 London based, Australian label Studio ALCH is known for its pieces produced from recycled, organic, and deadstock fabrics. The primary focus of the brand is to explore the process of deconstruction and reconstruction to extend the lifespan of pre-existing products.