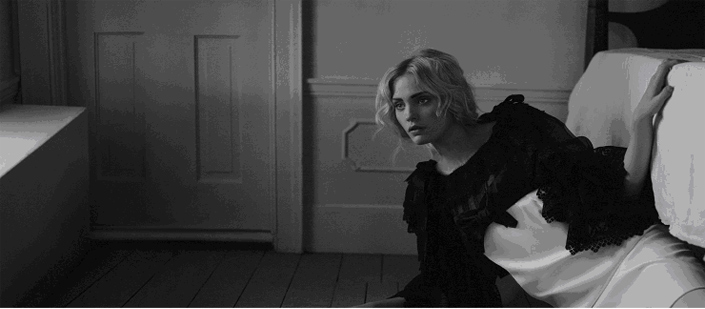 Any words bound to express the human achievements due to a gifted working mind pose an irrelevant weight when it comes to trading it for beauty. Youth culture and Photoshop drama made it harder for the wise ones. When it comes to love, what bounces your scale? ACNE male models or Nobel Prize winners with patterned male baldness? Truth is, no one's getting hard-on's out of Nietzsche dead corpse. So if a genius mindset is barely enough to capture human attention, what's really left for people who rely on a brain to succeed? Obviously: chirurgic enhancement.
Yesterday, I told a friend he should get a microdermabrasion. Today, I'm thinking I should get a brain refill after surrendering myself to a cruelty rehab program. Fact: he's not an ACNE male model but I rather dinner with him than orgy with four of them. Nonetheless, I was ready to put my male straight friend on the extreme makeover HOMO edition.
Why?
Why would I praise the relevance of an education and the sense of wisdom, intelligence or giftedness heighten by that same education while utterly excruciating it under the reign of a beauty curse? Have I learnt nothing? Will I be a slave to youth culture or worse to Wilhelmina Models relevance rakings? Is this scheme bound to bring us happiness or just poisoned sectarian awareness?
H-O-W?
All my life I've watched Claudia Schiffer genetic abnormality hunting my expectations. Now, I feel like slapping her in the face with an Estee Lauder anti-aging cream. Why, why would society build our expectations around youth and genetic luck when a) we're getting old by the minute b) genetic luck has mortality written in it's core DNA. Further: Why would you let Claudia tell my mom she's less than a woman because she has more of a wrinkle? Why are we all caring a little too much about Paris Couture Season while no one deals with relative Poverty or teenage chauvinism?
This morning, the only thing ugly I could gaze on the mirror was my cruelty. Those double standards. My short minded skin advice to someone who has lessons written all over his face. Sometimes in life, beauty stops to show and starts to sound: be sure to listen it.
Dear male friend whom I prescribed some shortcut to vulgarity: please change nothing. I don't just like you:
I like you, like you.