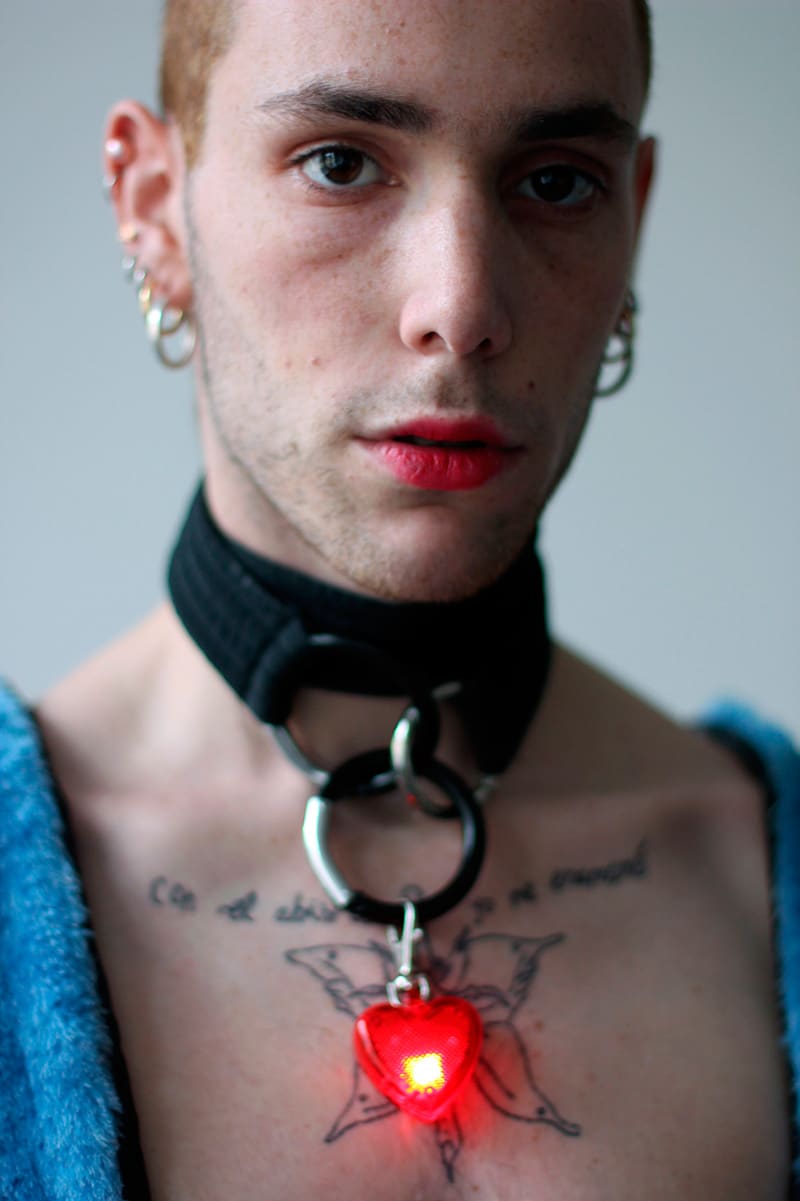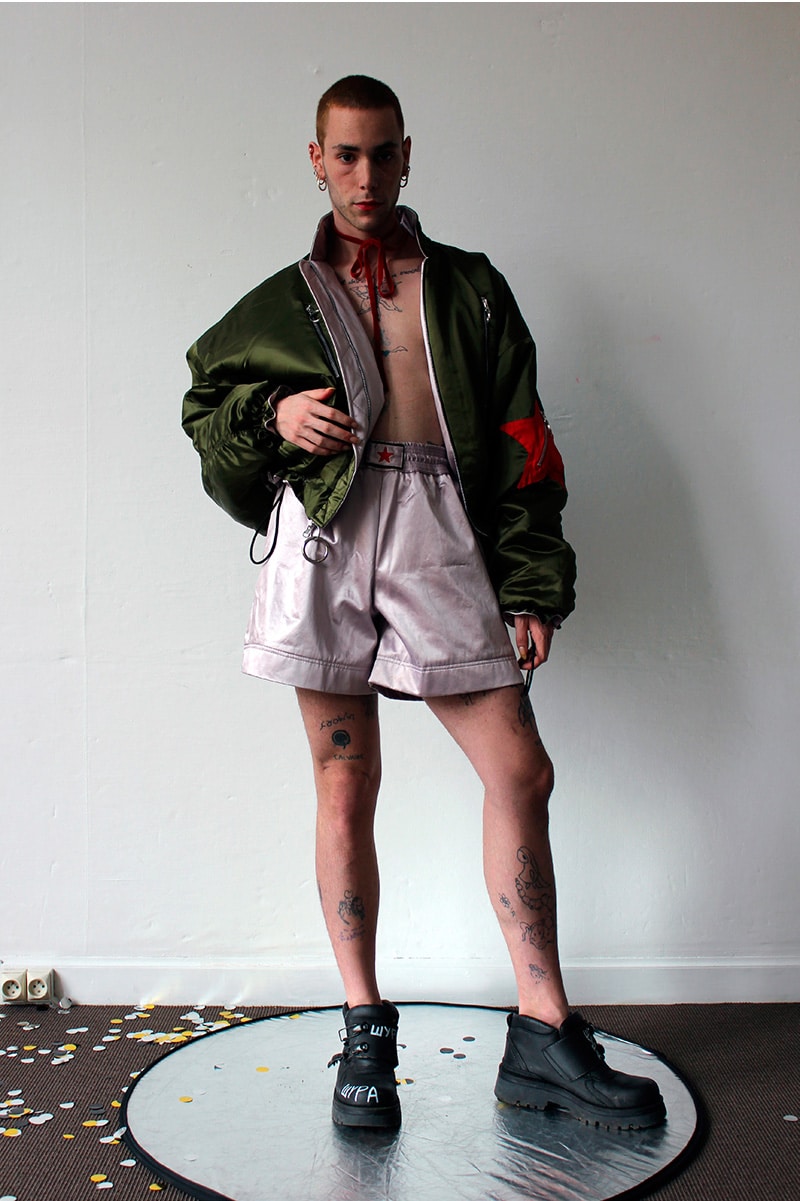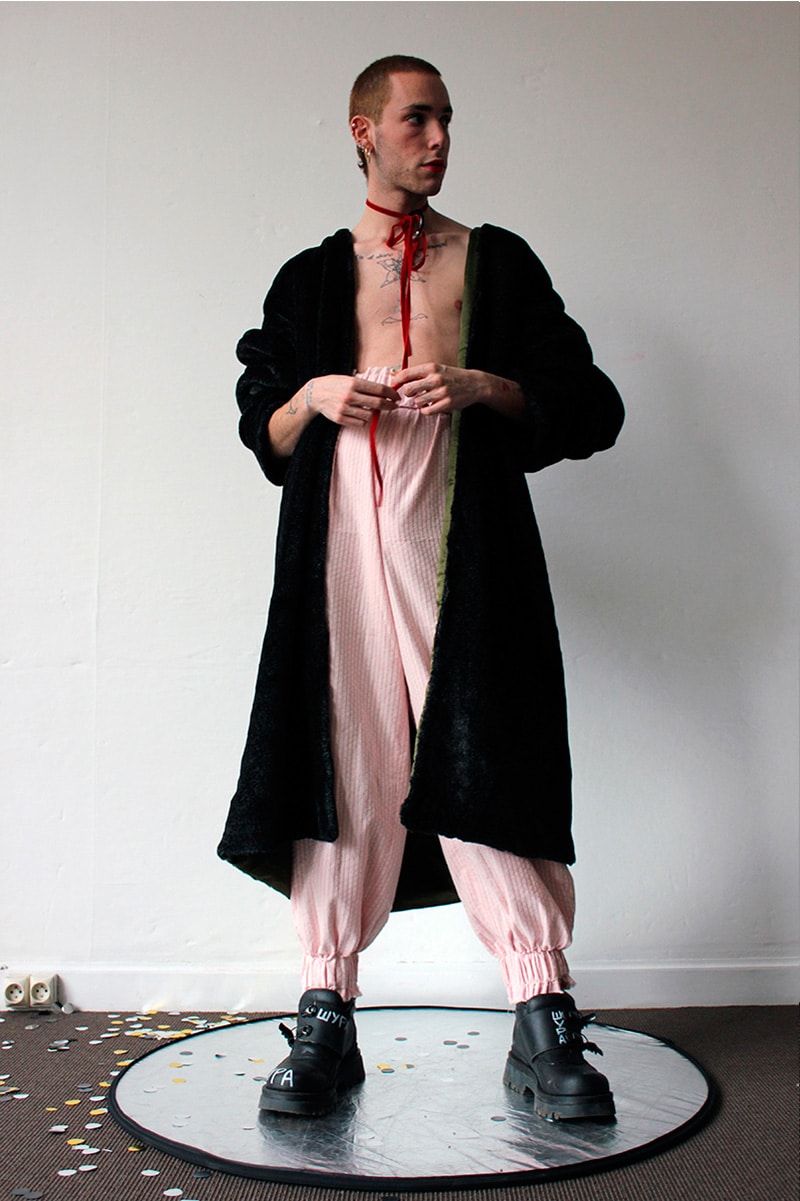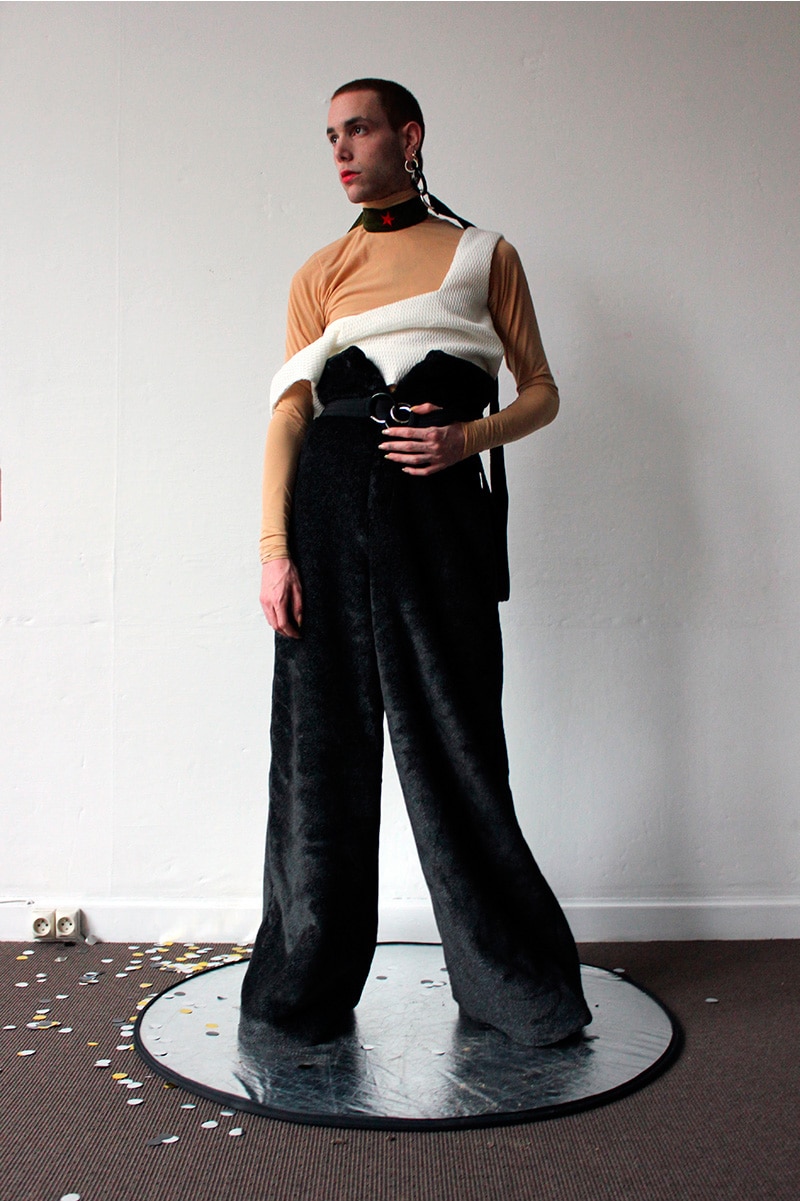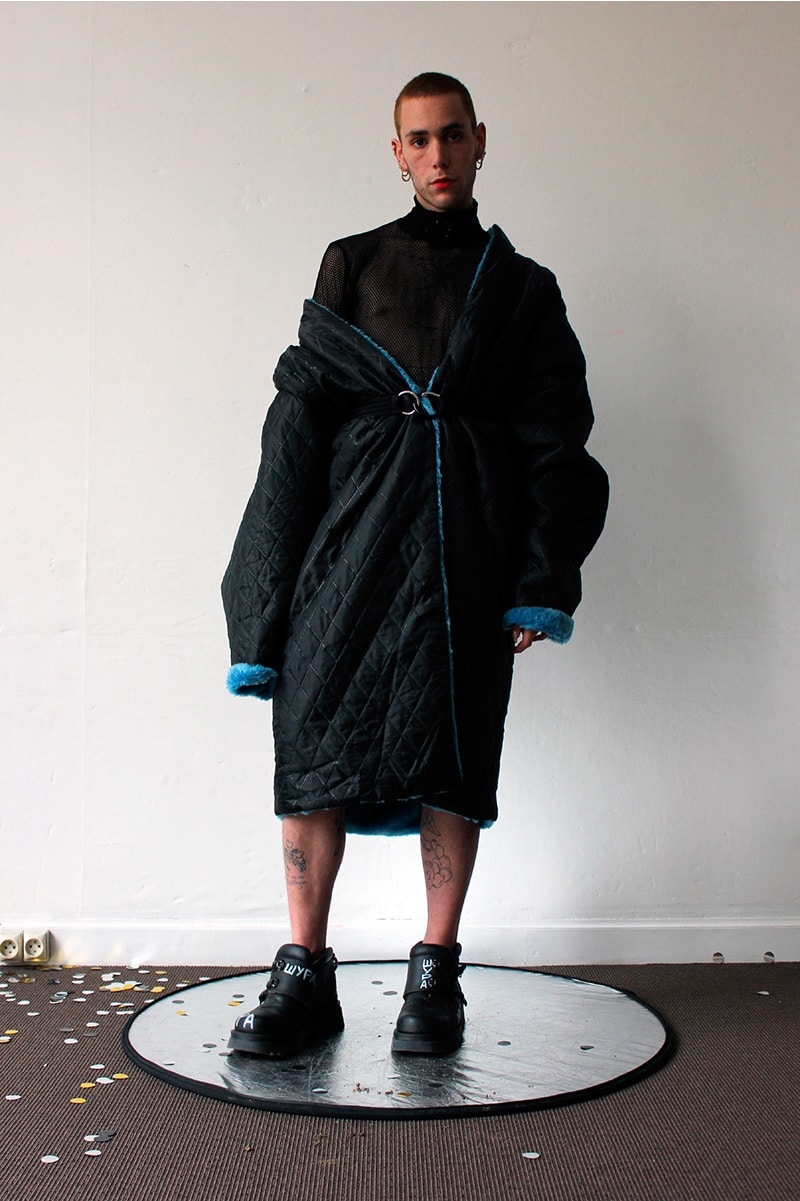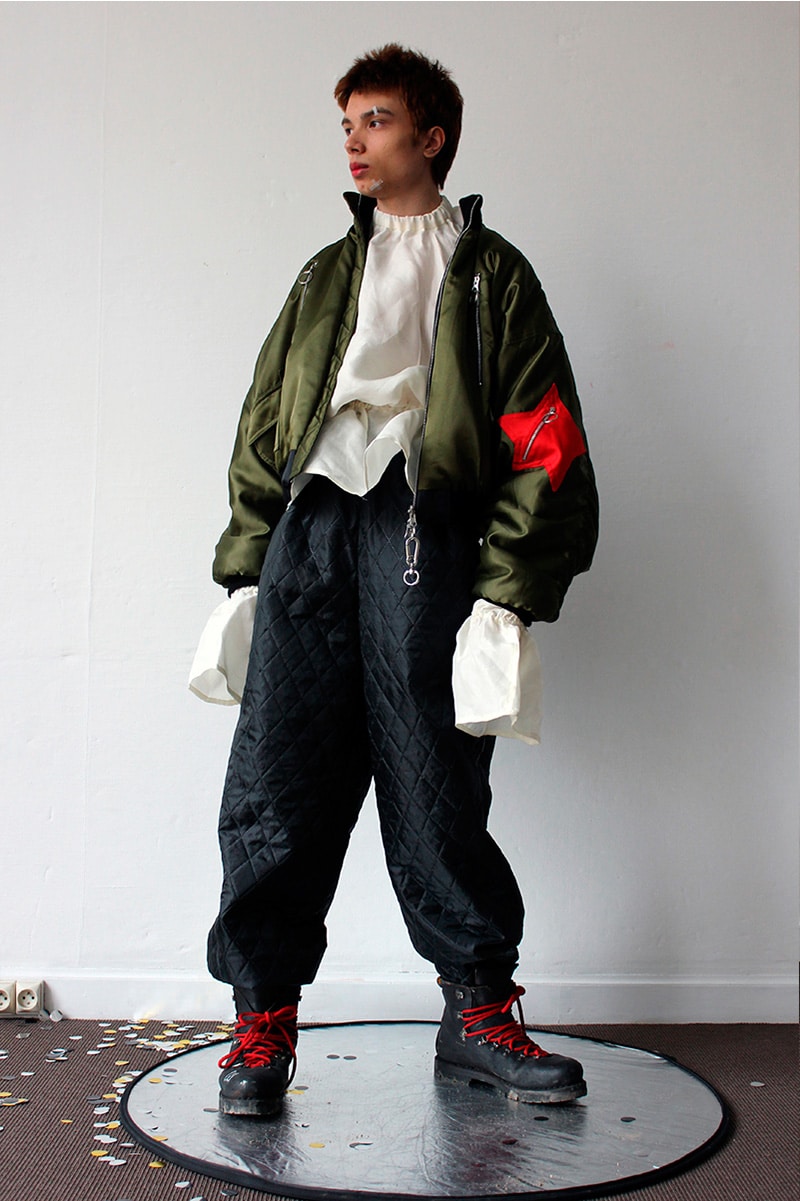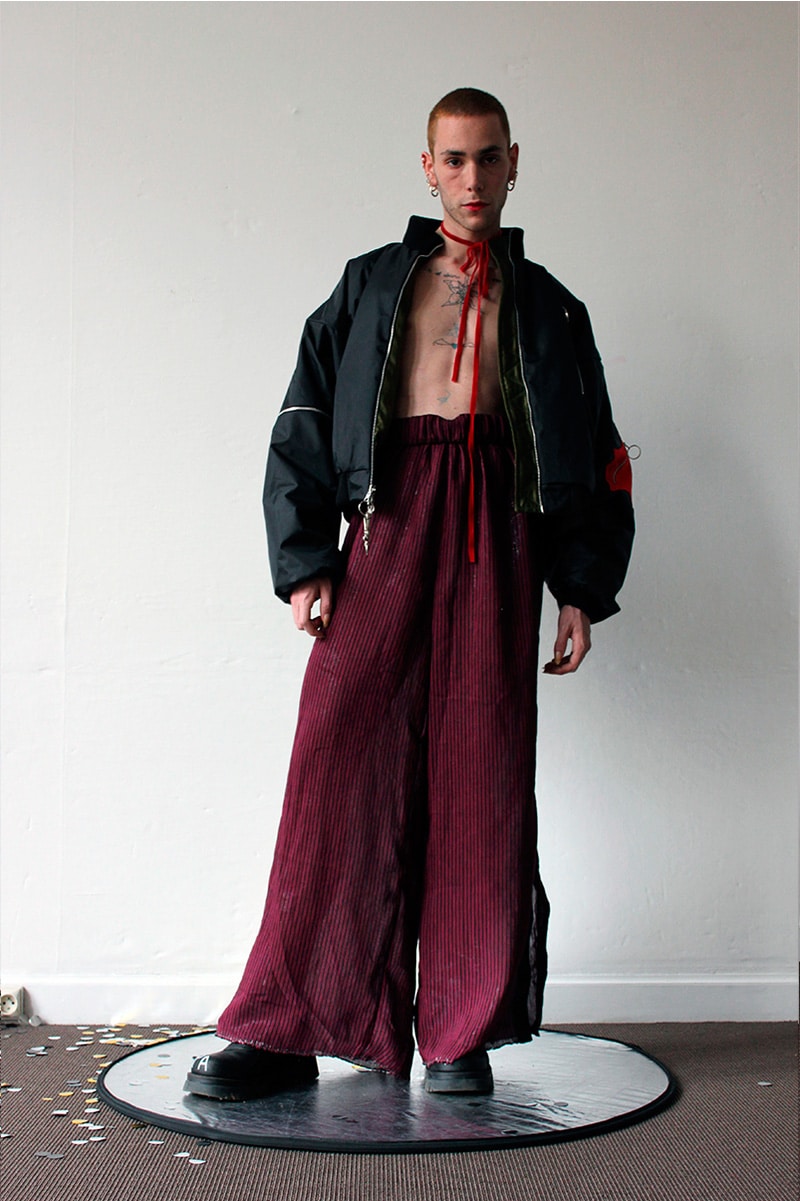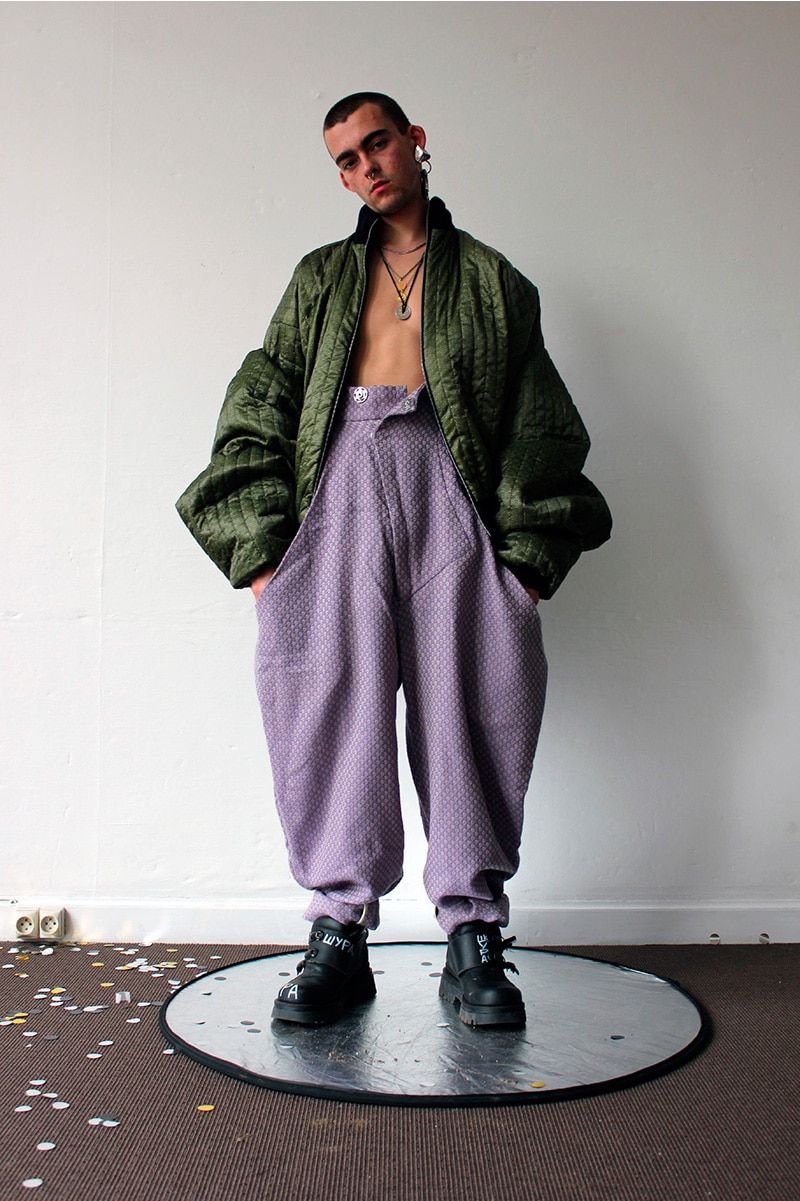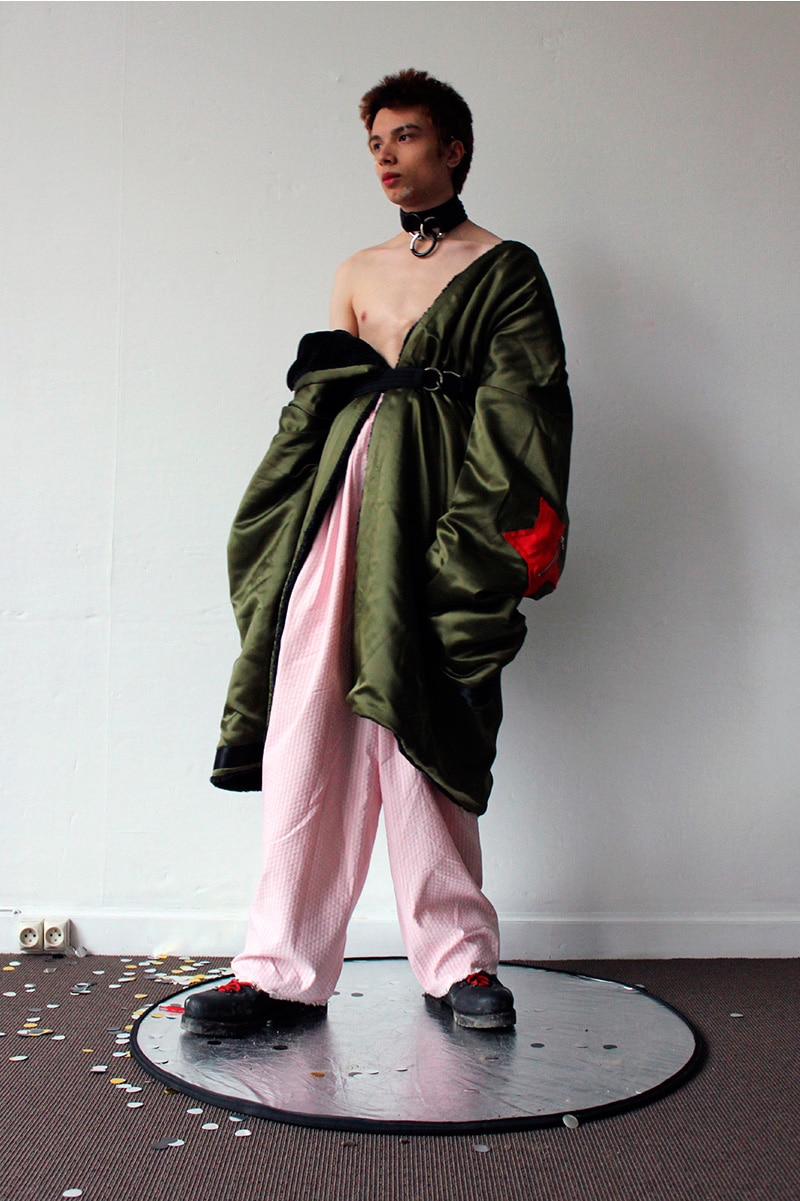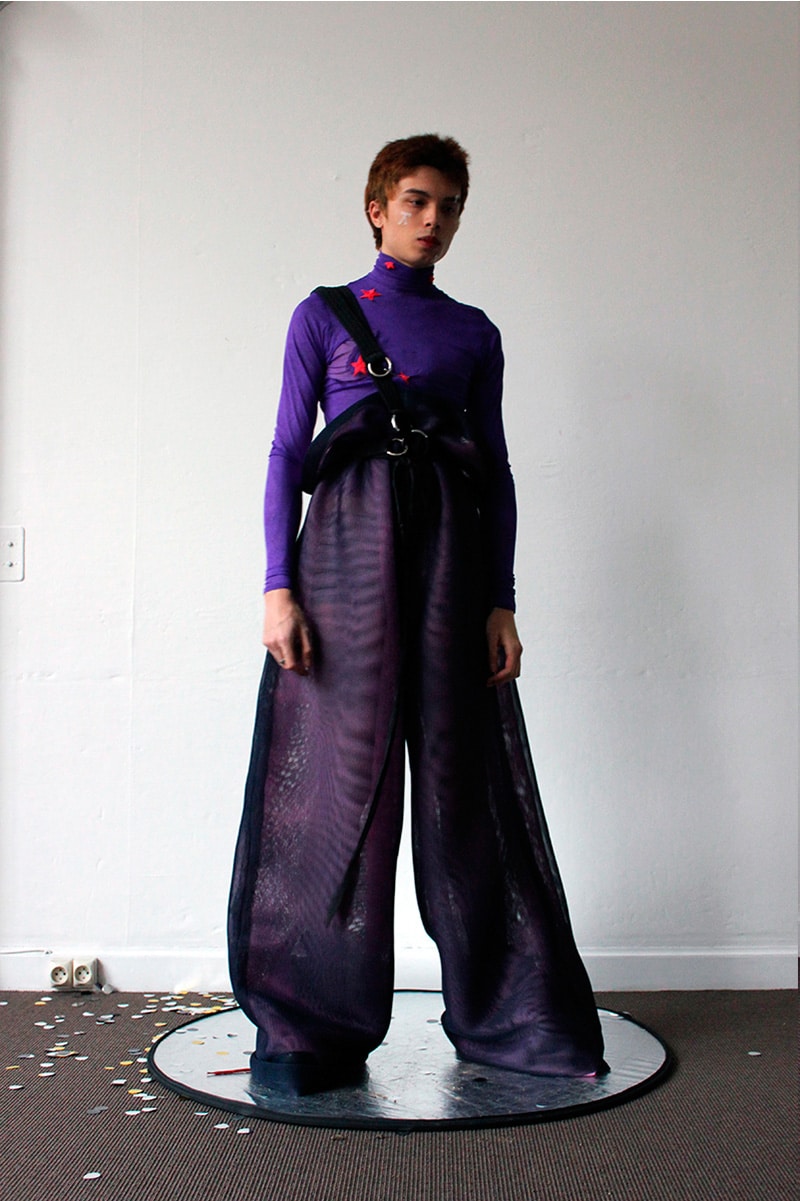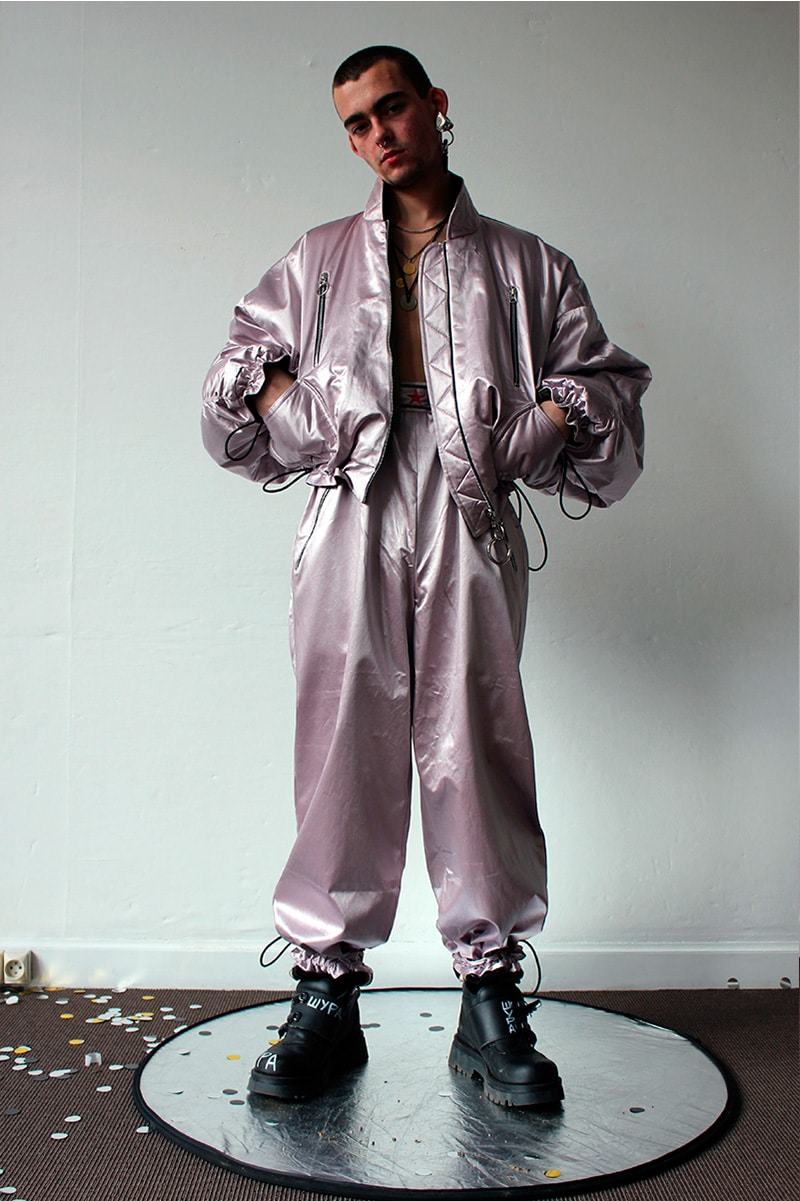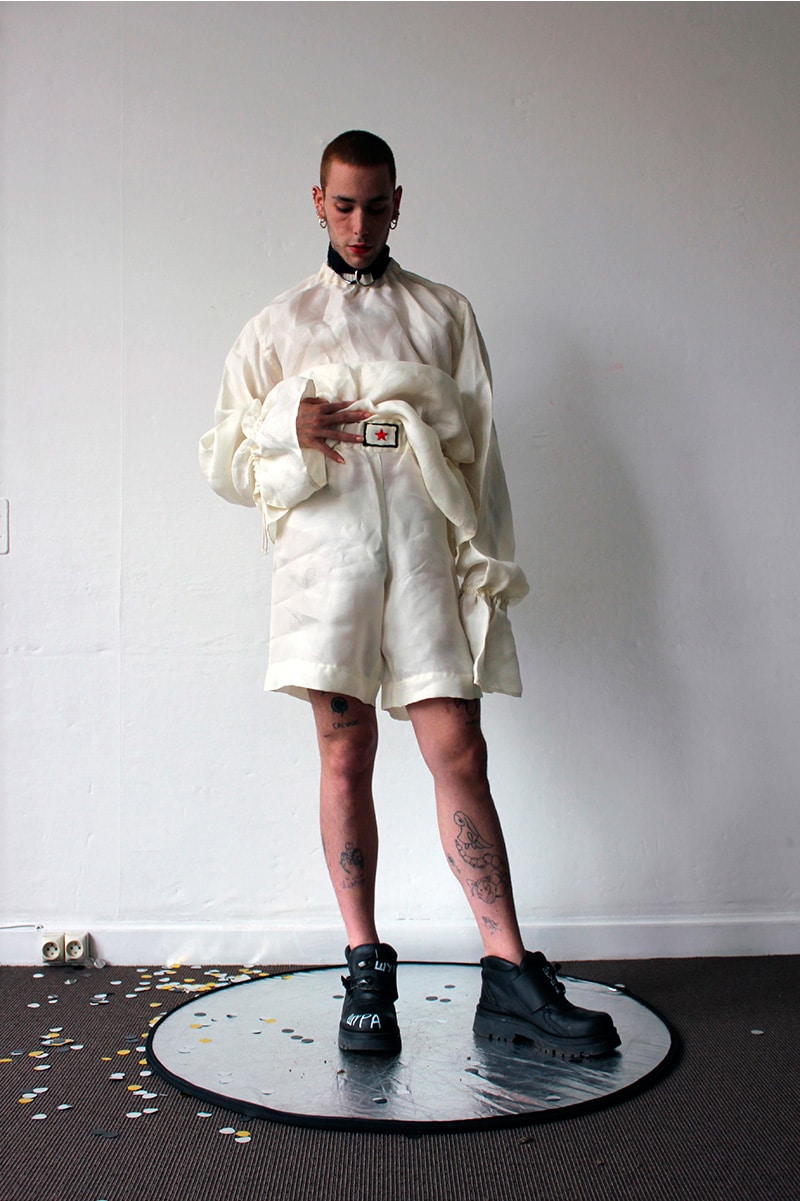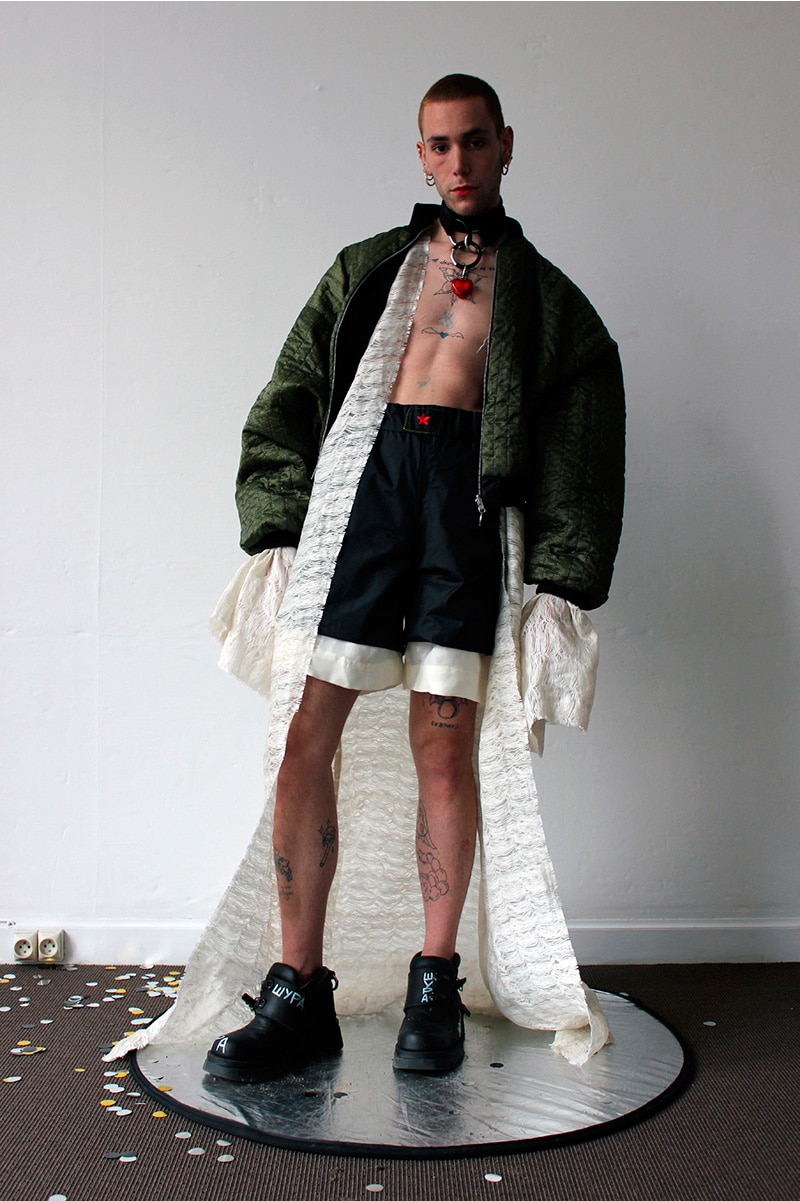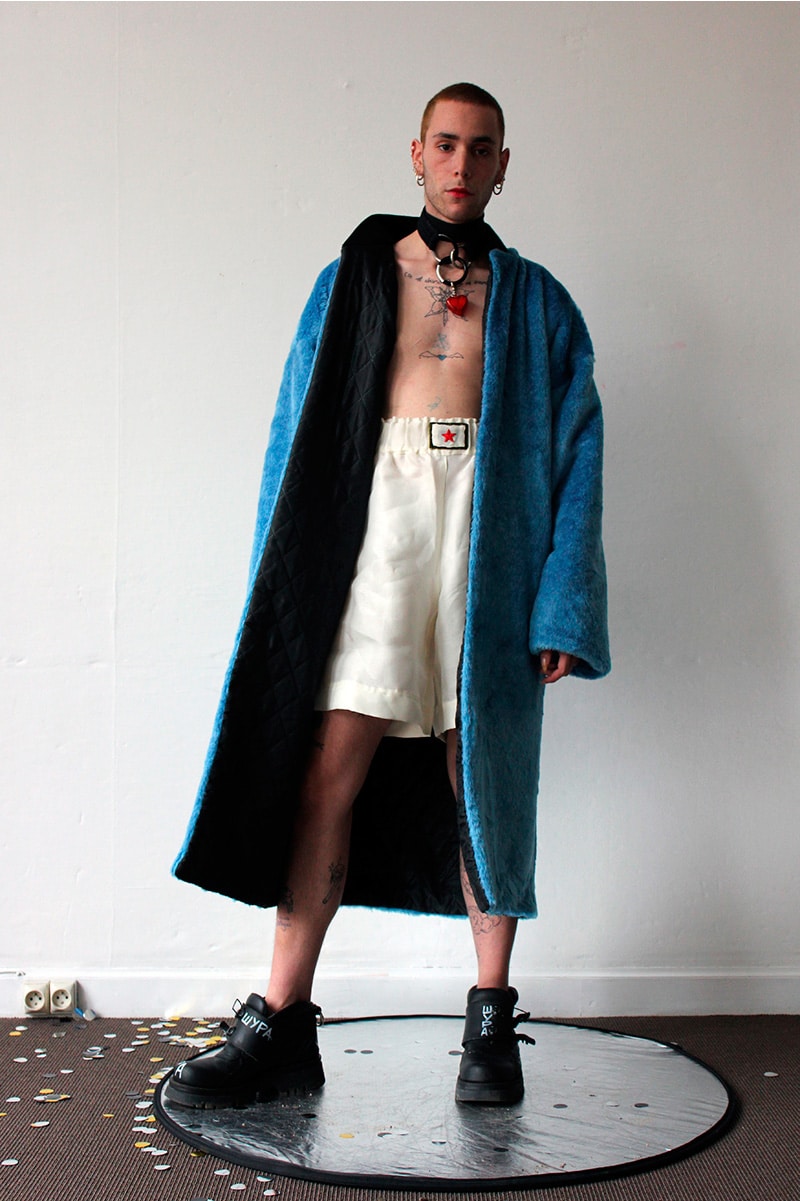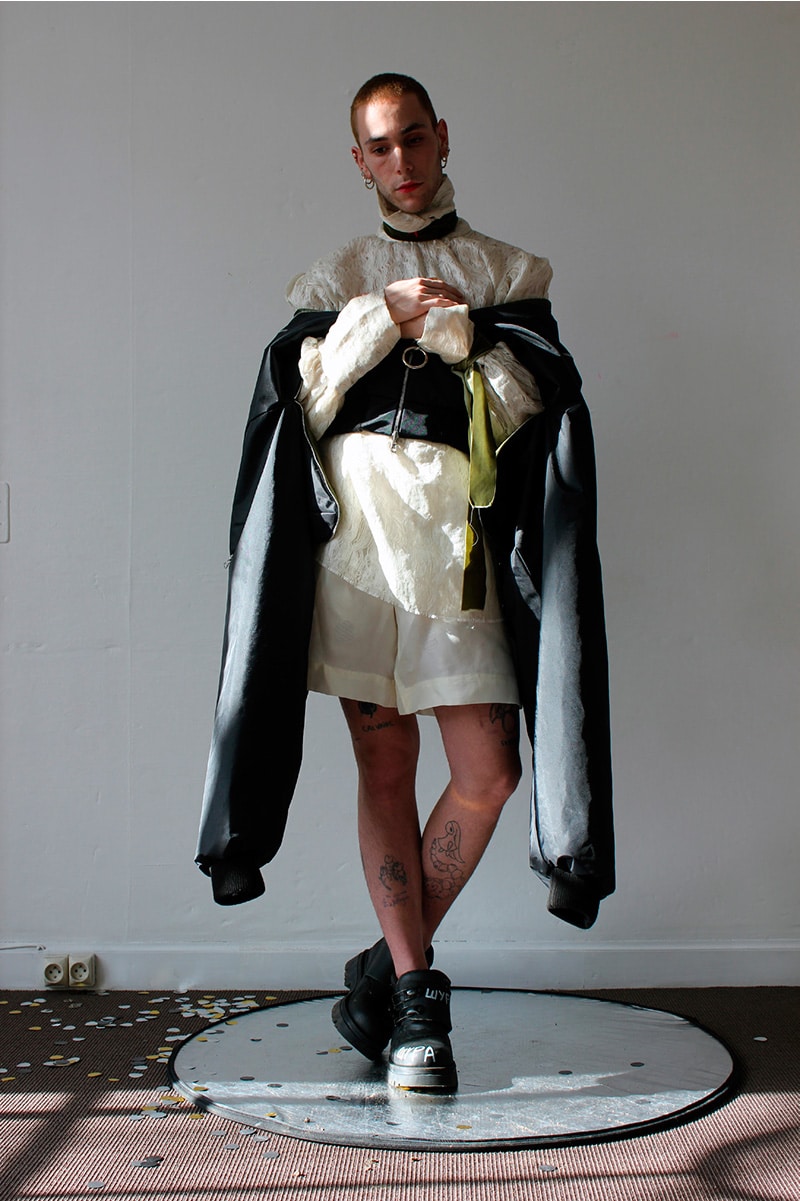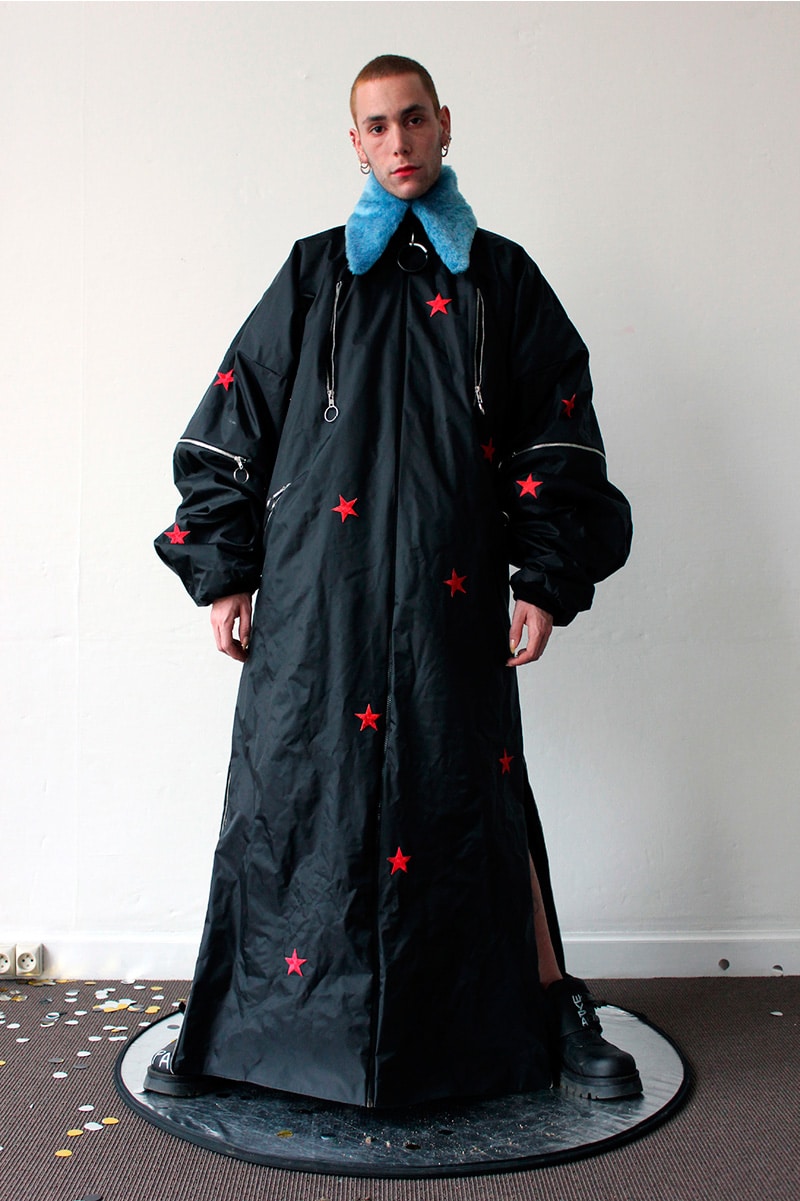 "Crown Prince is running away from the Chateau in the pyjama and going to war on the dancefloor dancing Vogue" that's the short story following the Paris debut of menswear label SHURA GANG.
Young Paris based Russian designer from Moscow Shura Filippova (23) created her menswear brand SHURA GANG & first collection after graduating from a Parisian fashion school. Studying History of Art in Moscow before and being brought up in the artistic family of Bolshoi Ballet dancers that sees her taking references from the performance scene alongside history of costume.
Inspiration for the first collection is the mix of Vogue (Voguing Dancing) ballroom, French costume and military pilot wear. Playing on the contrast of Voguing ans military wear a black coat stamped with red stars with a blue fur collar and a lavender silk bomber jacket make a strong impression.