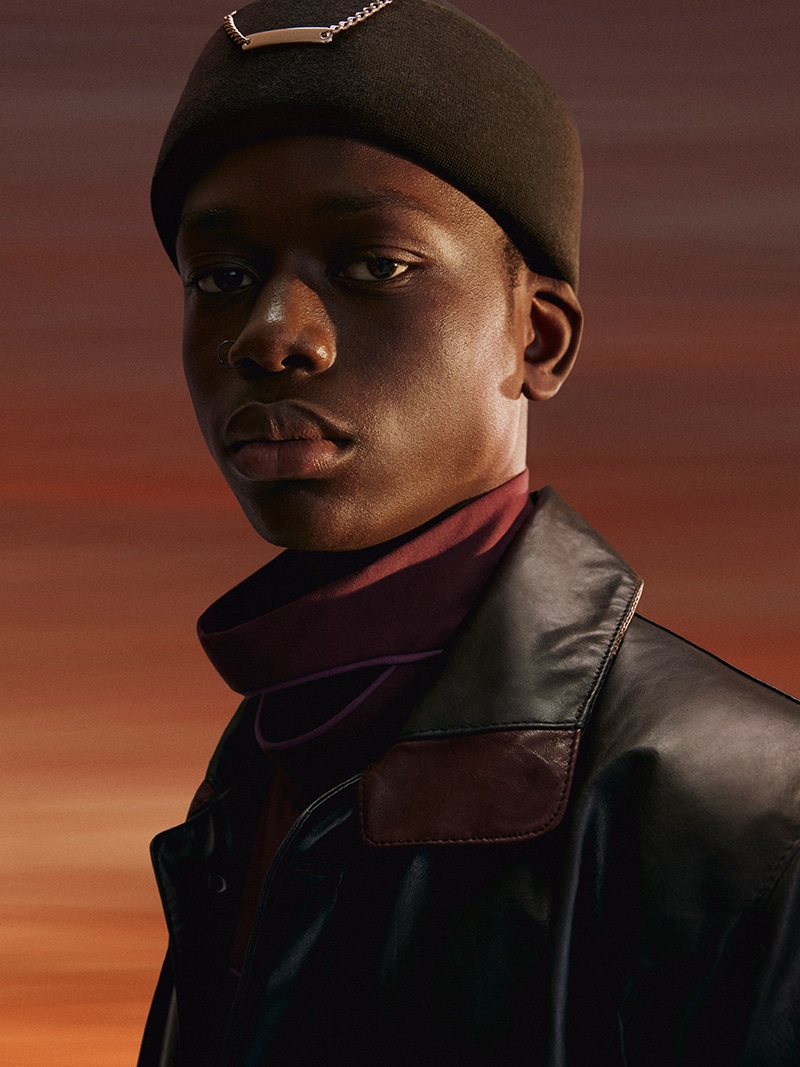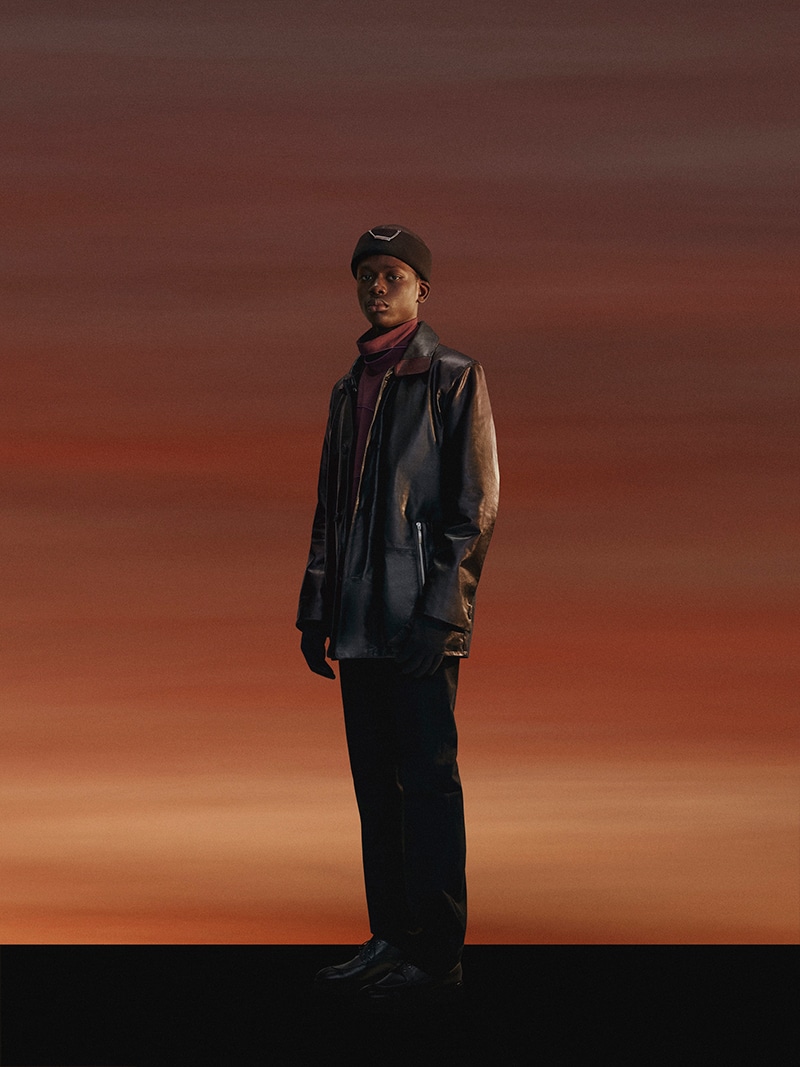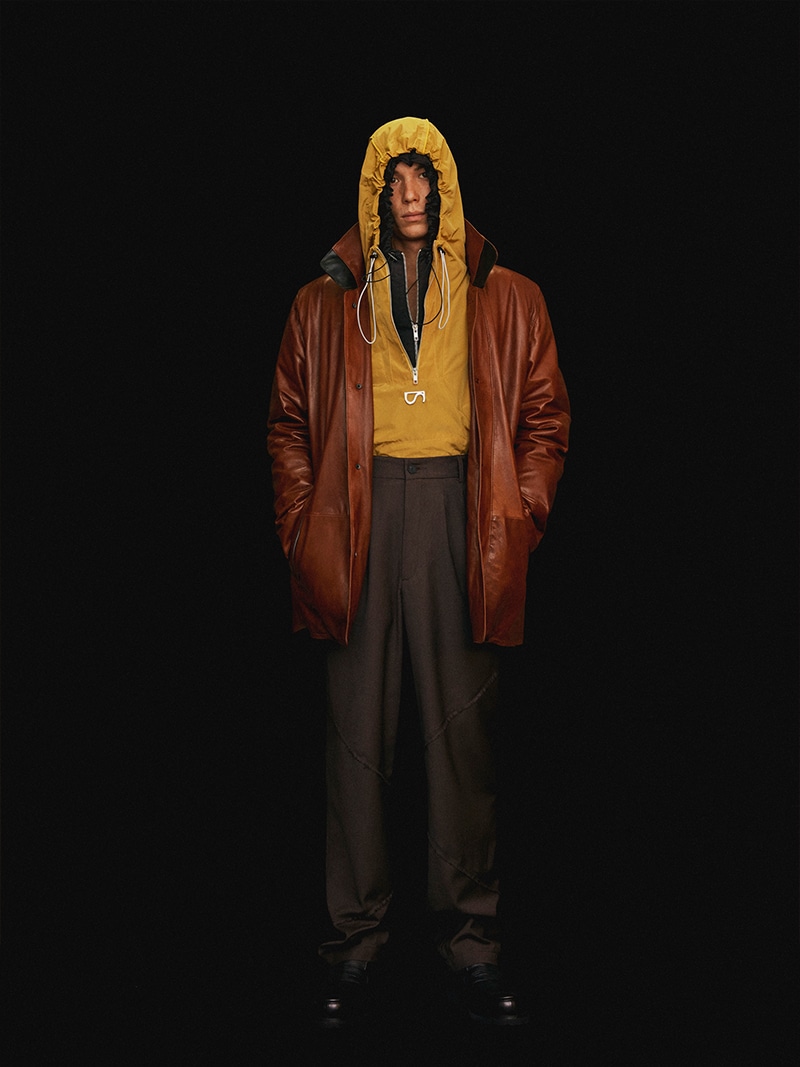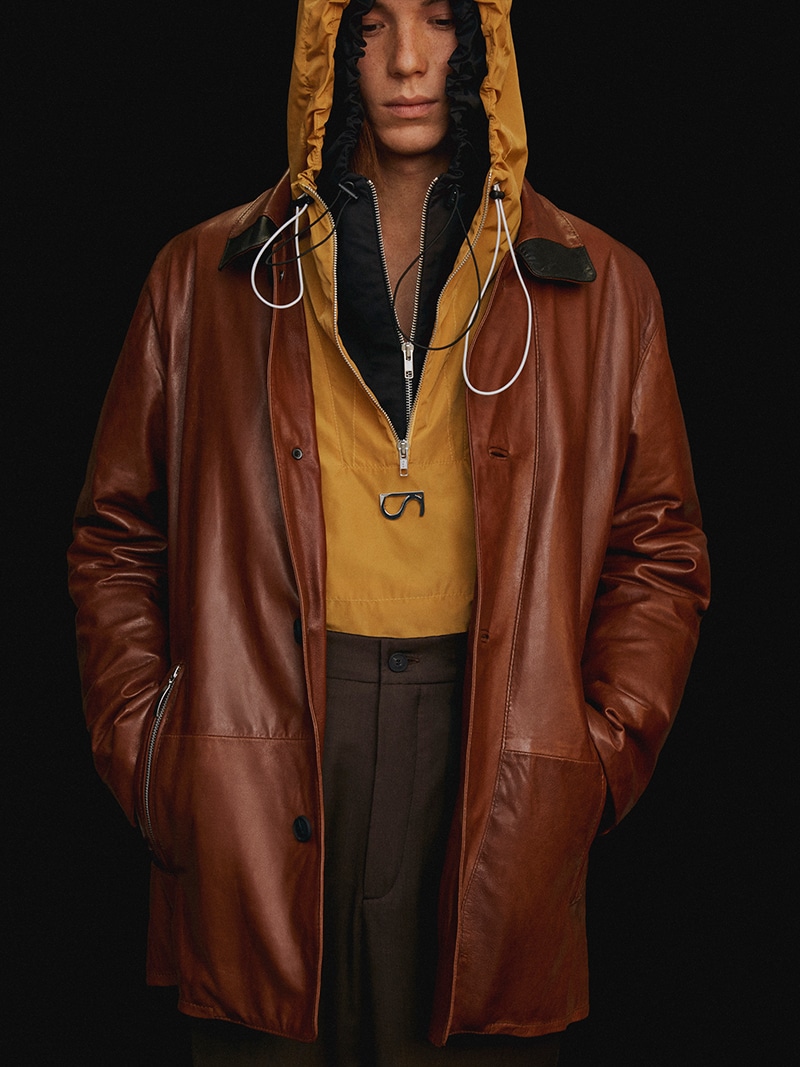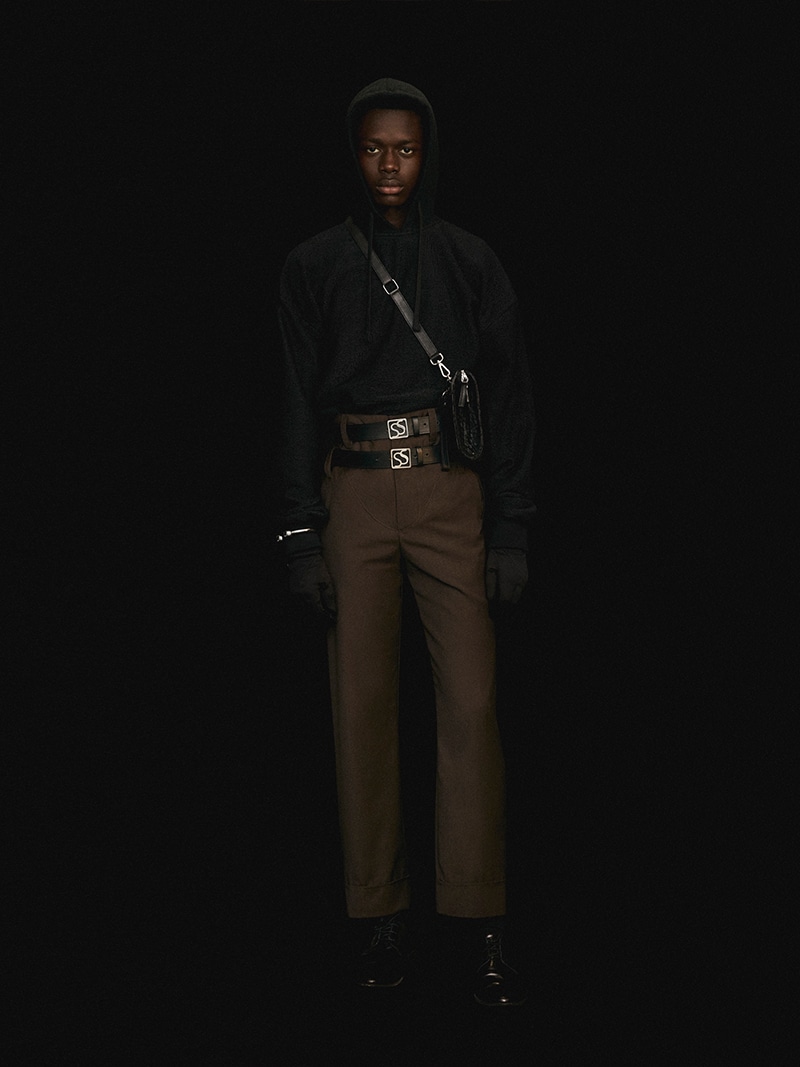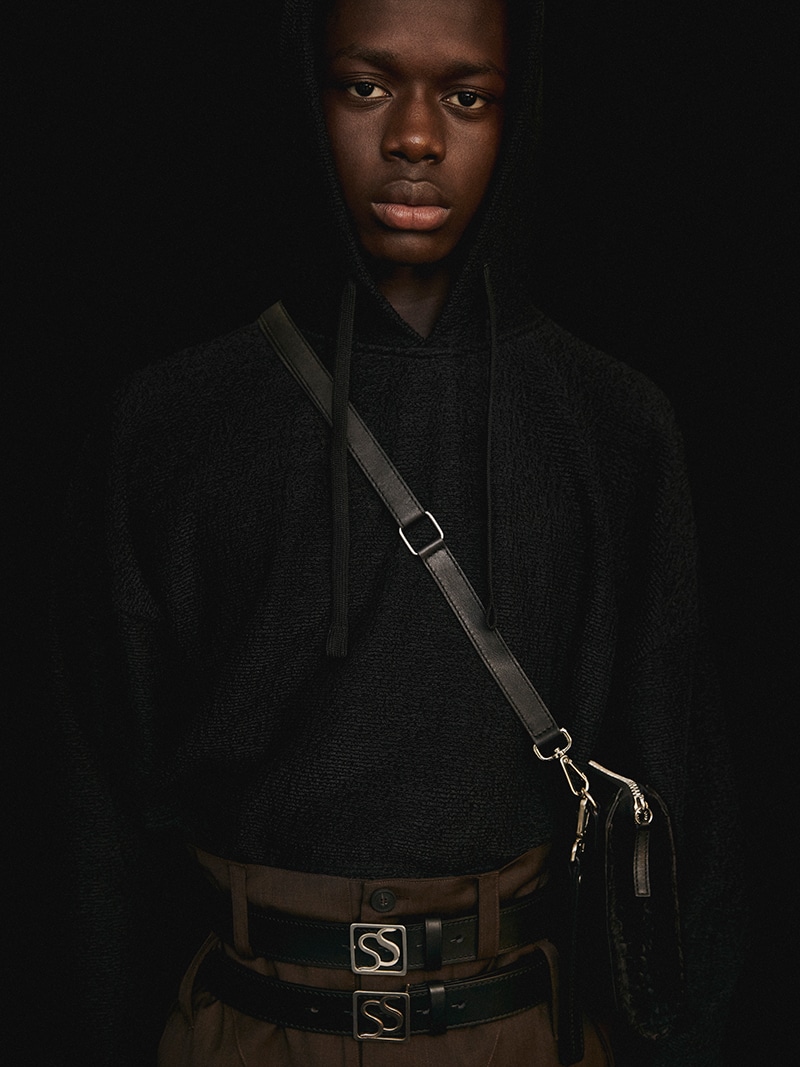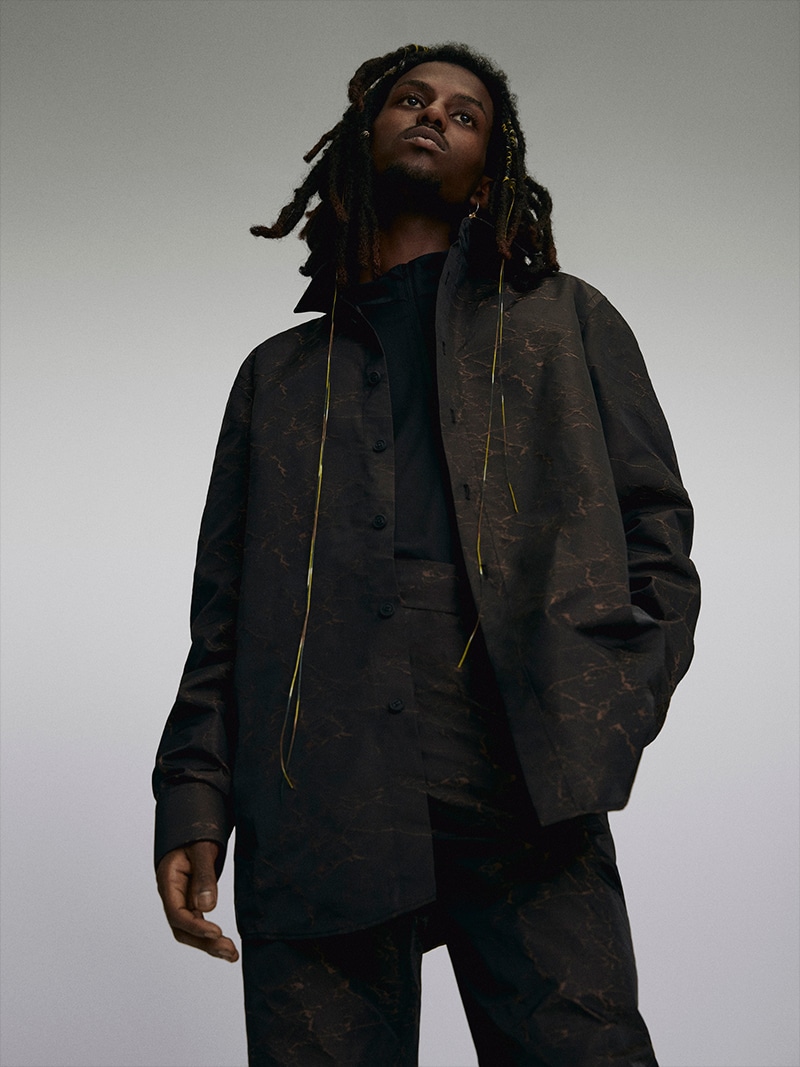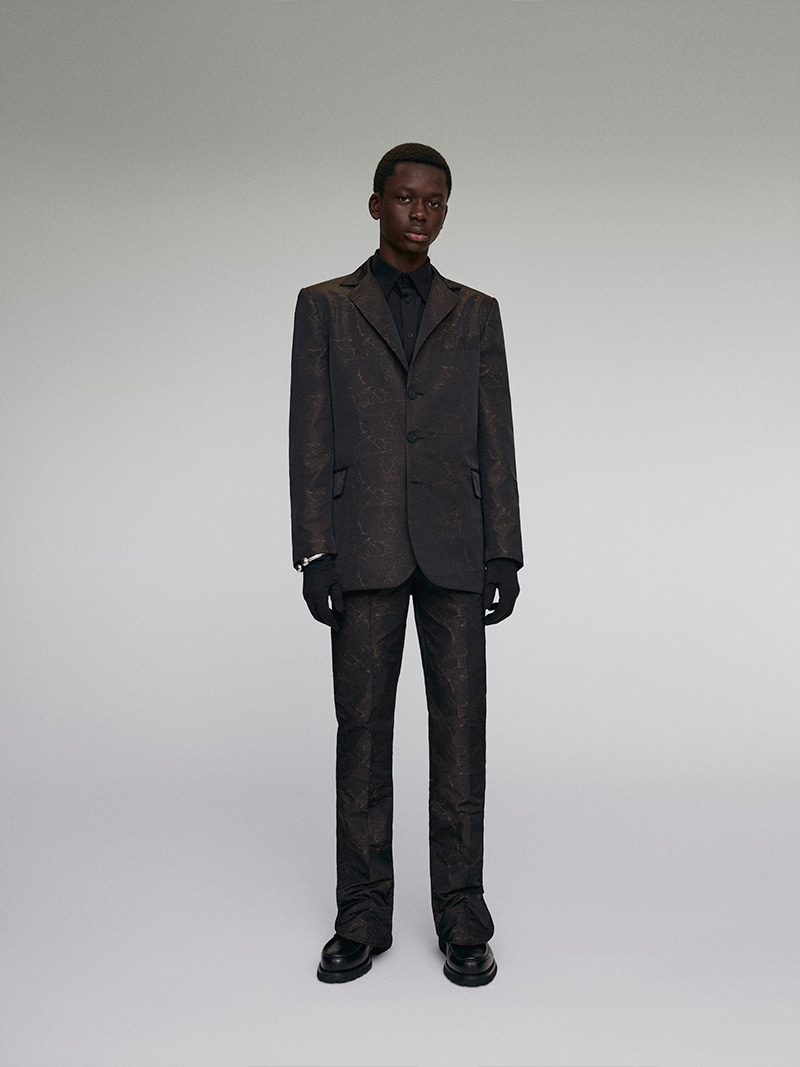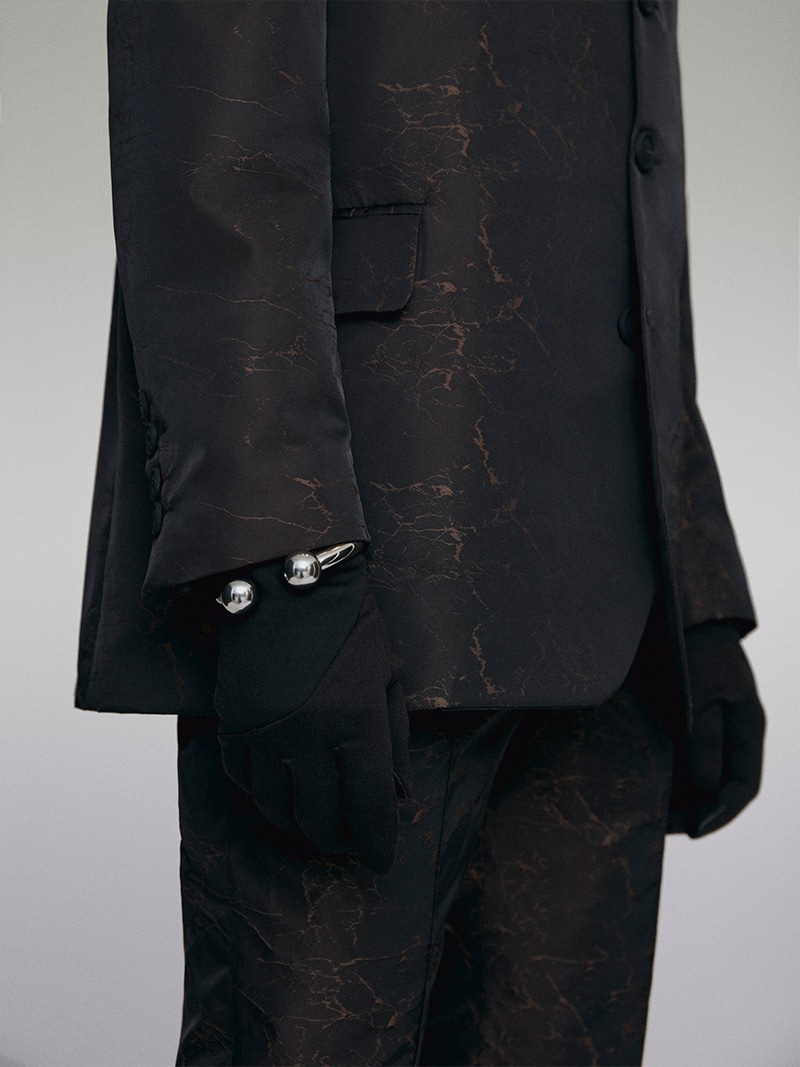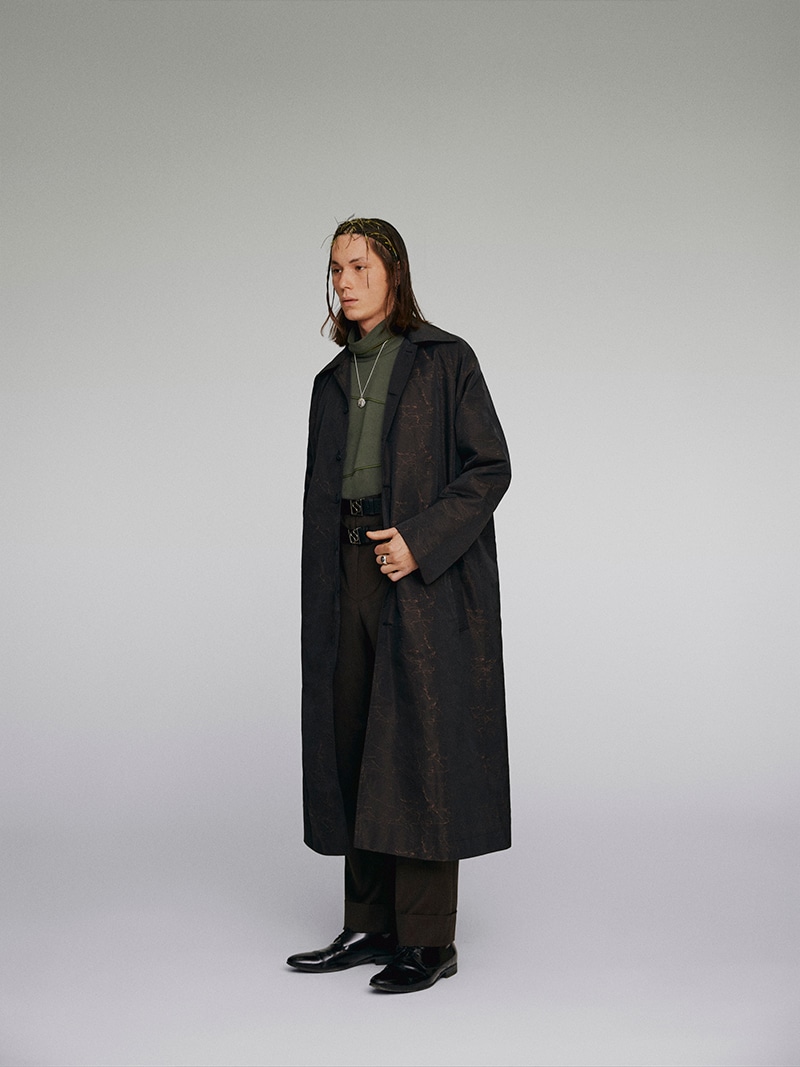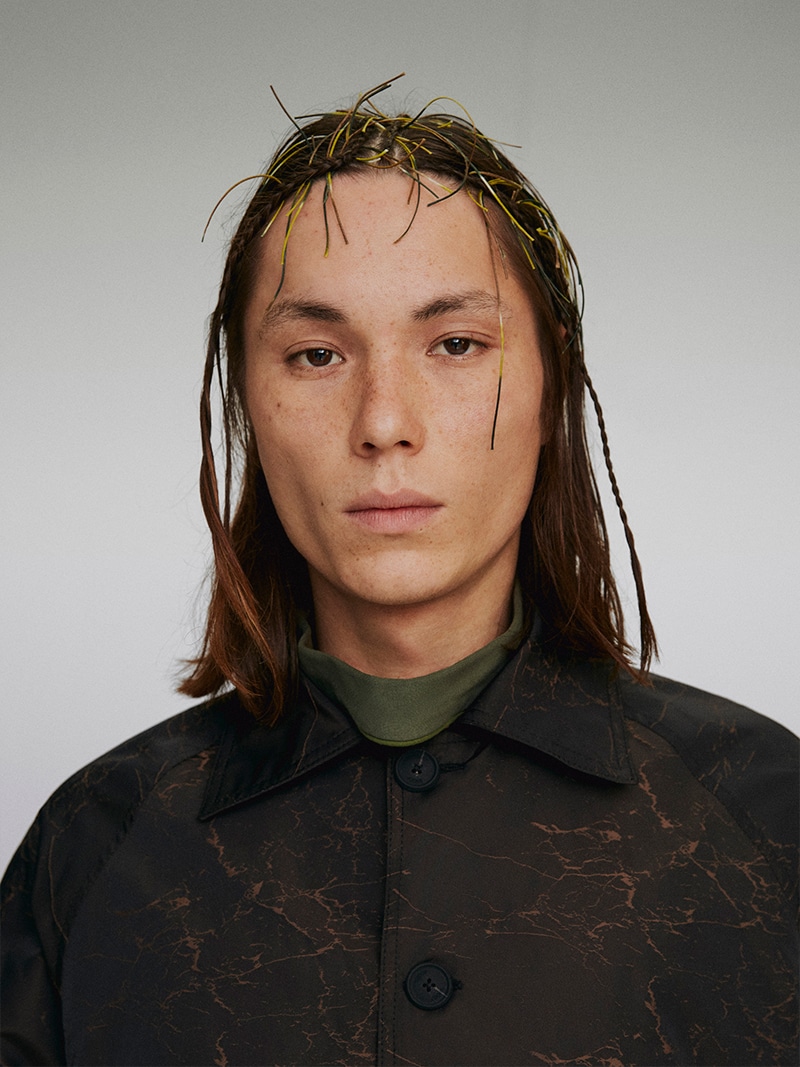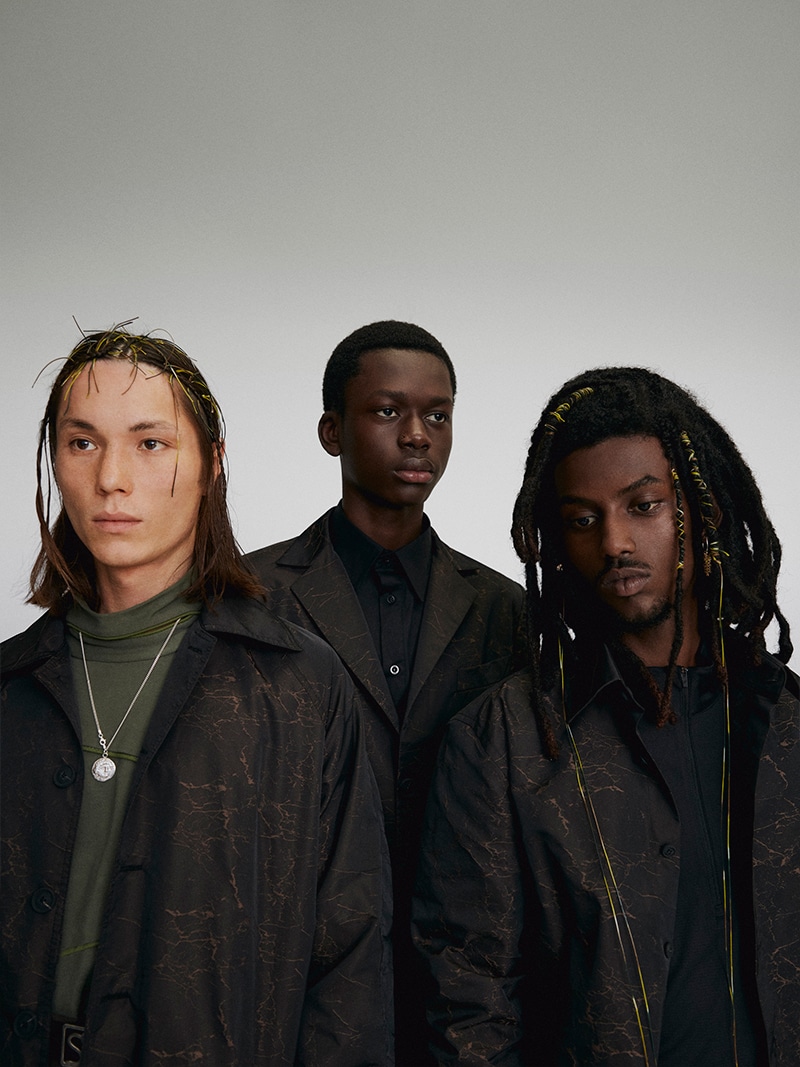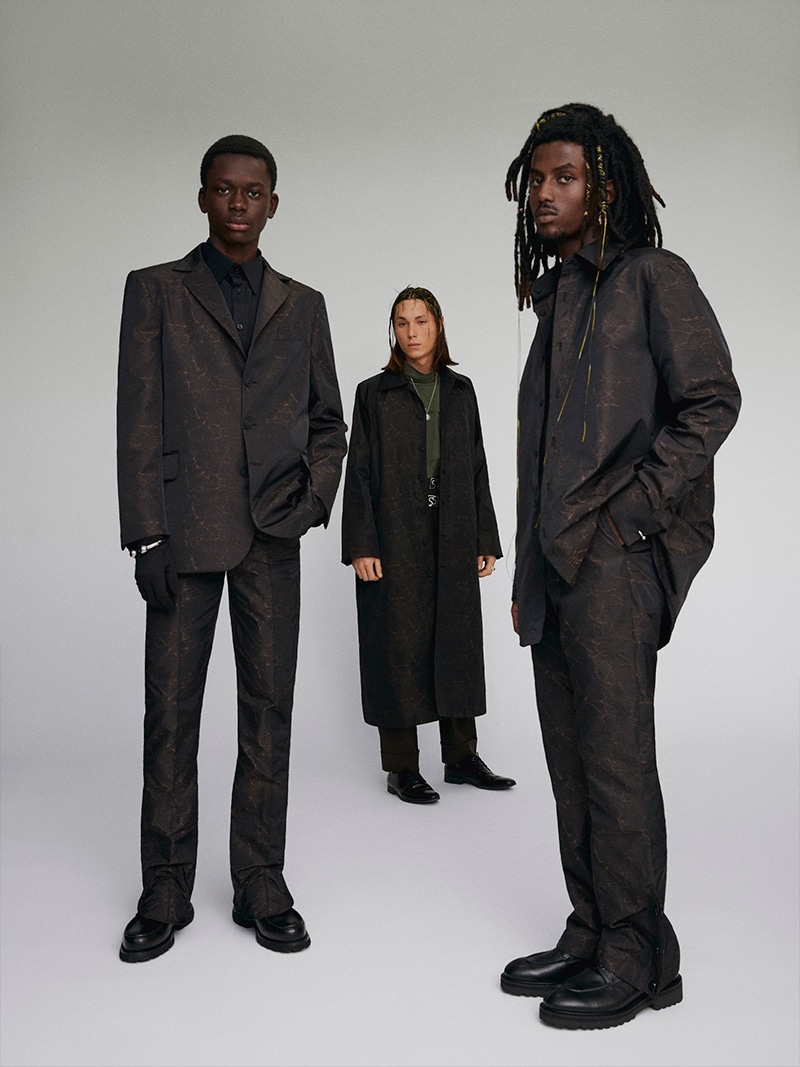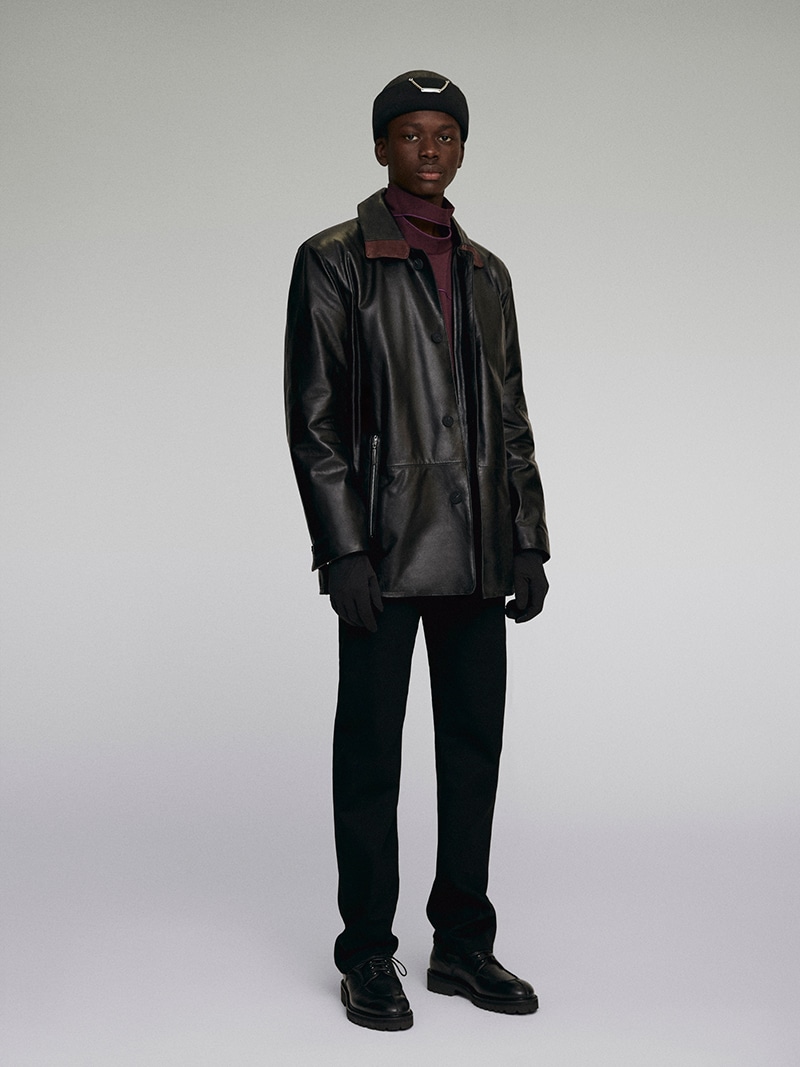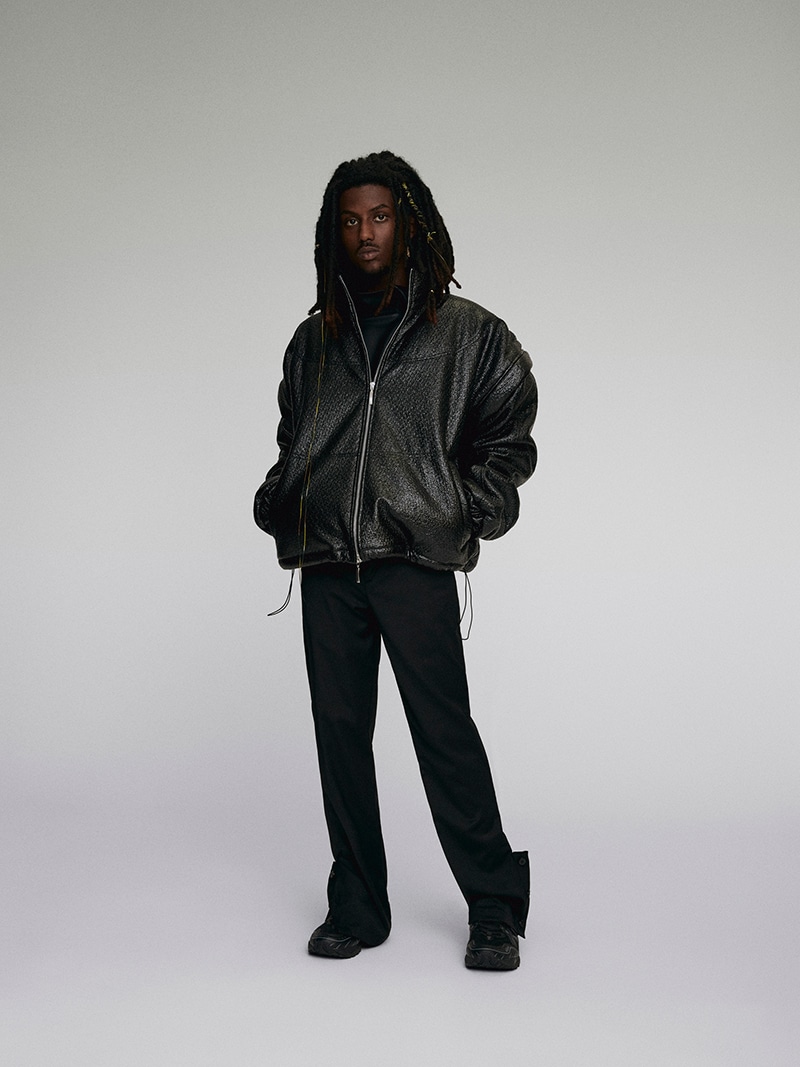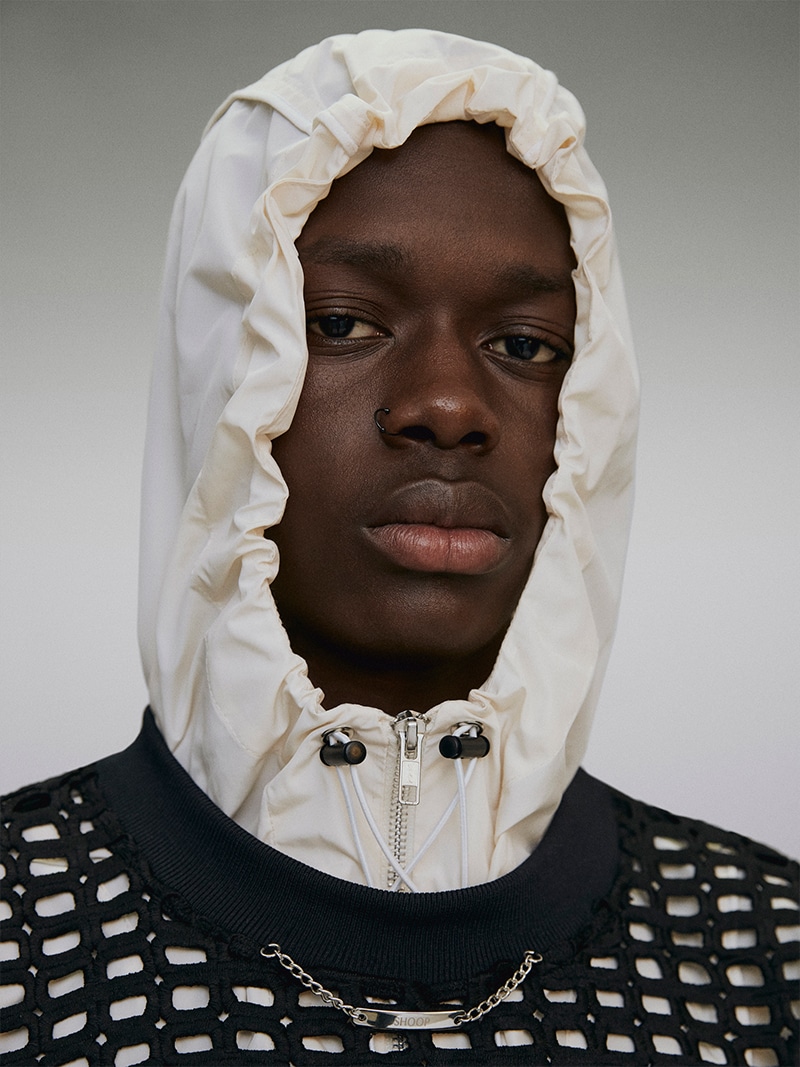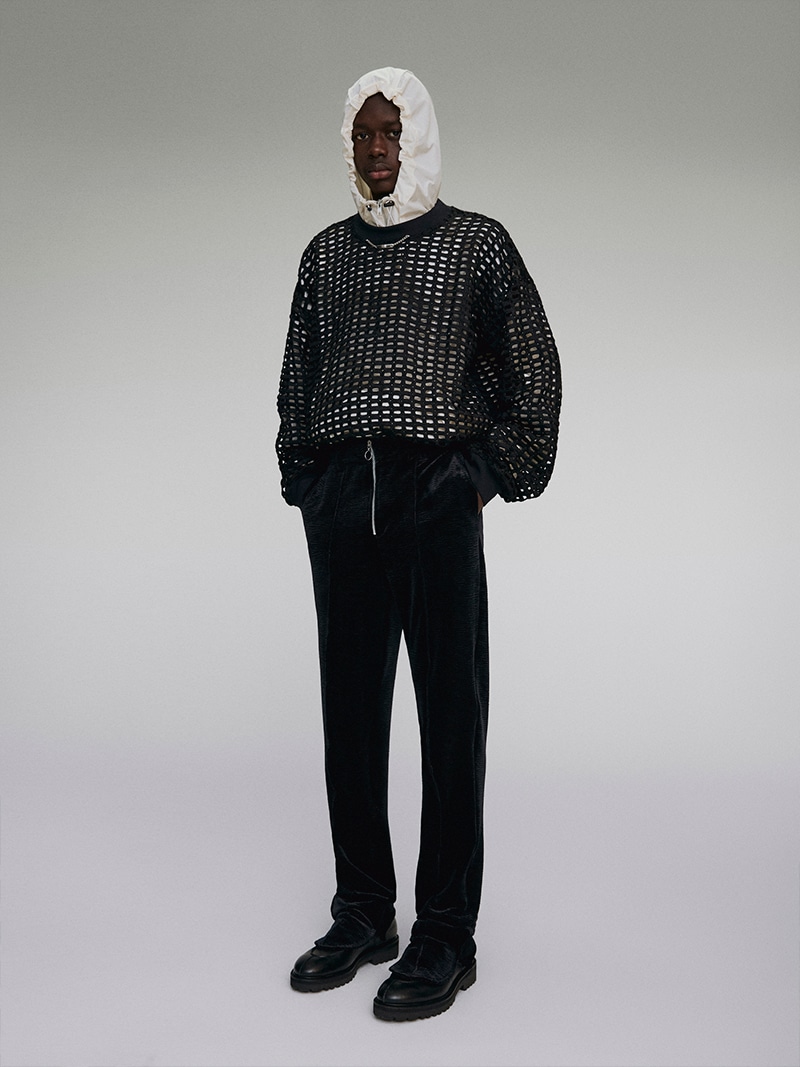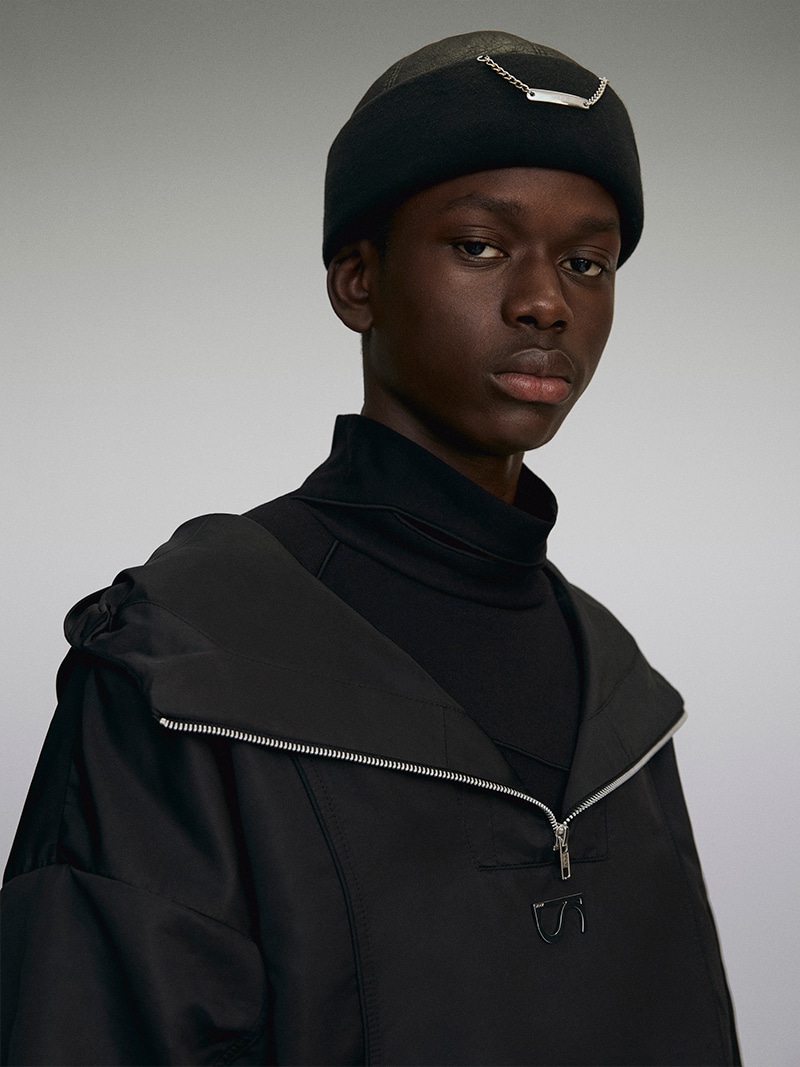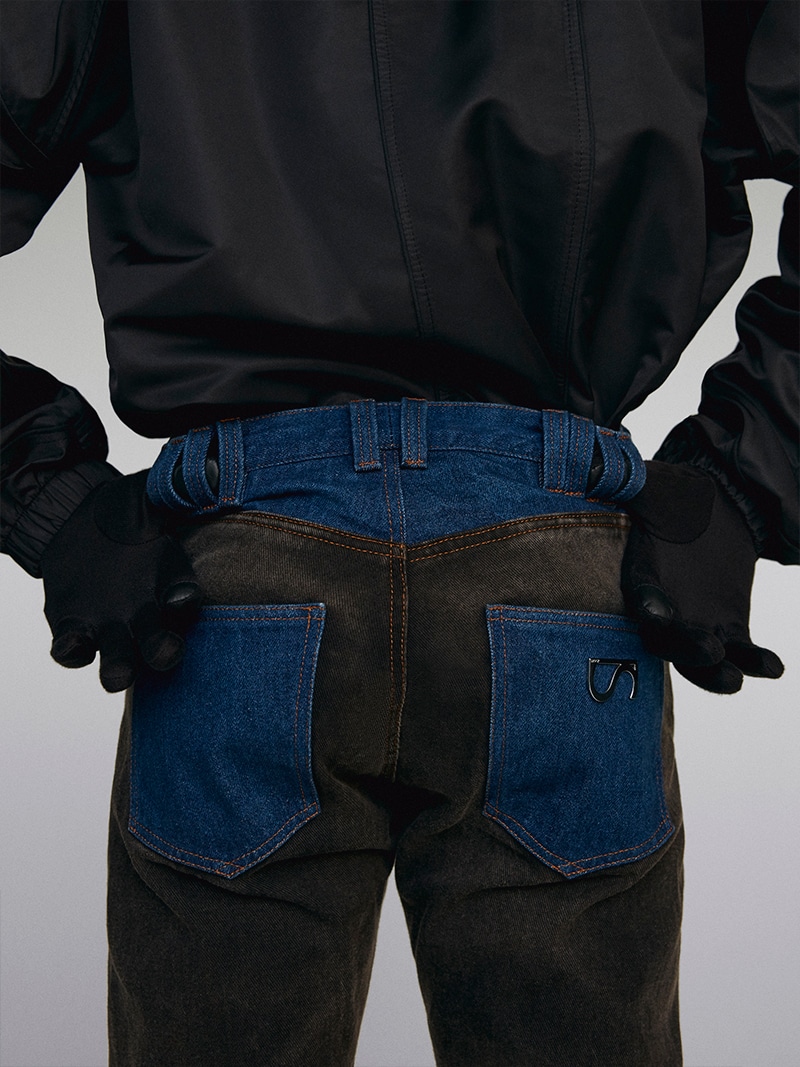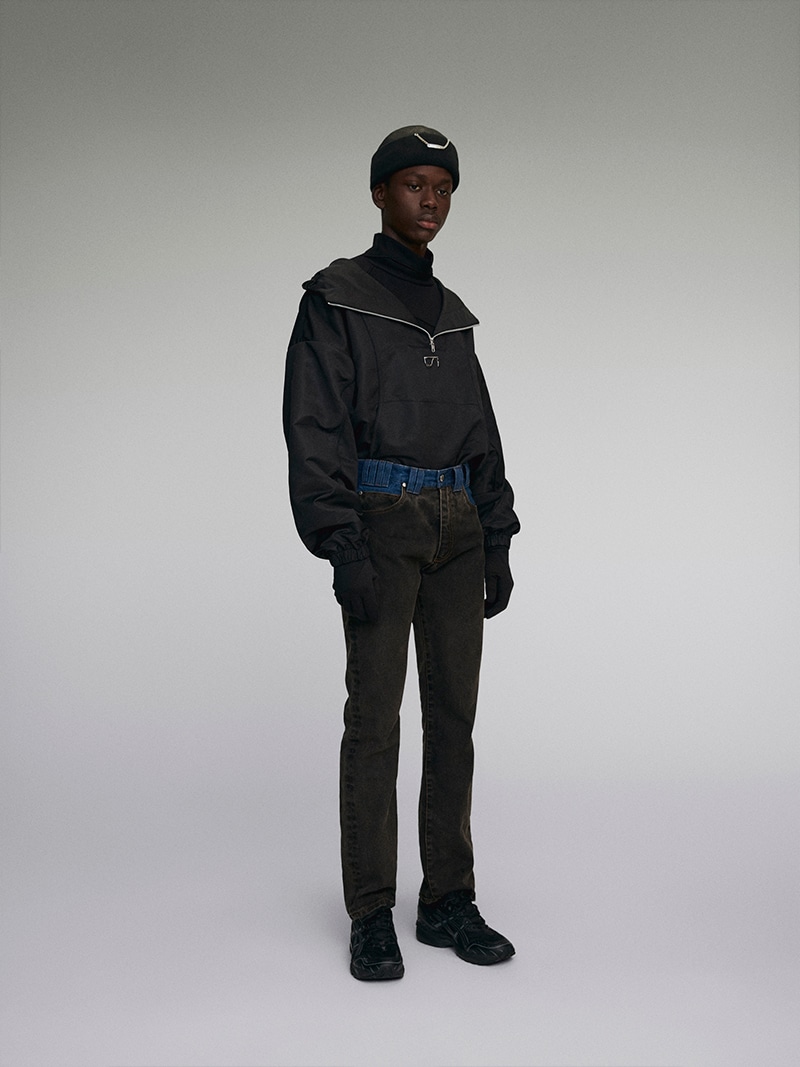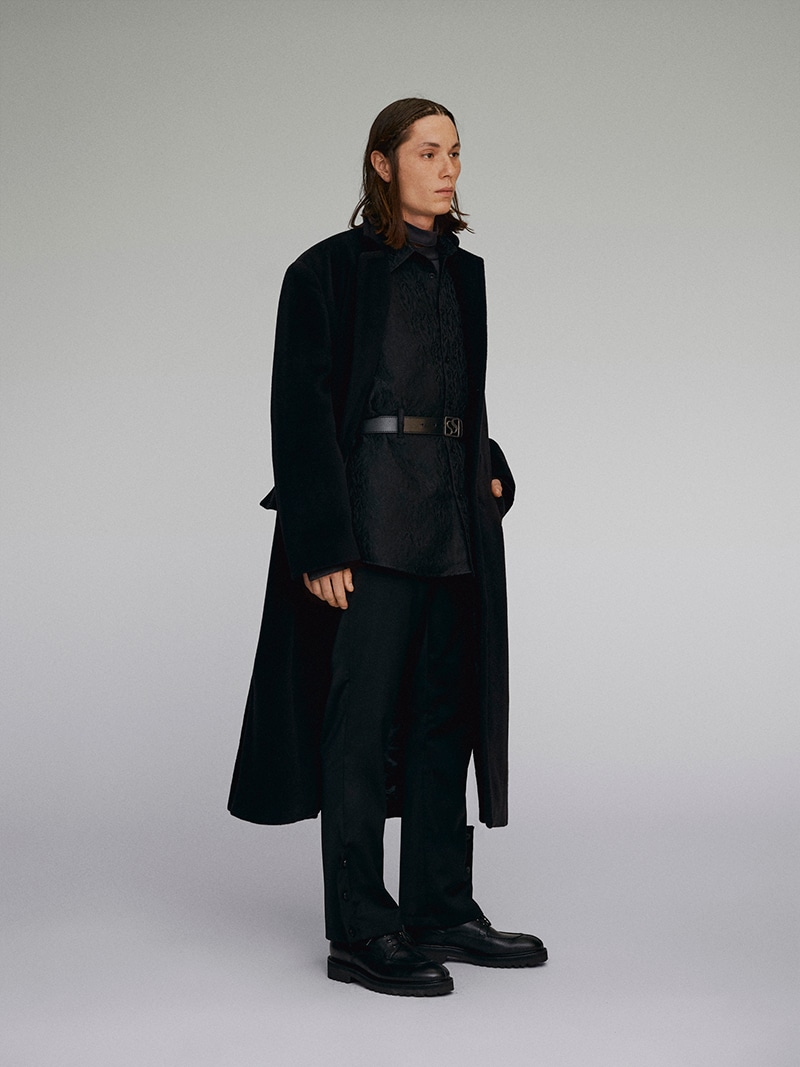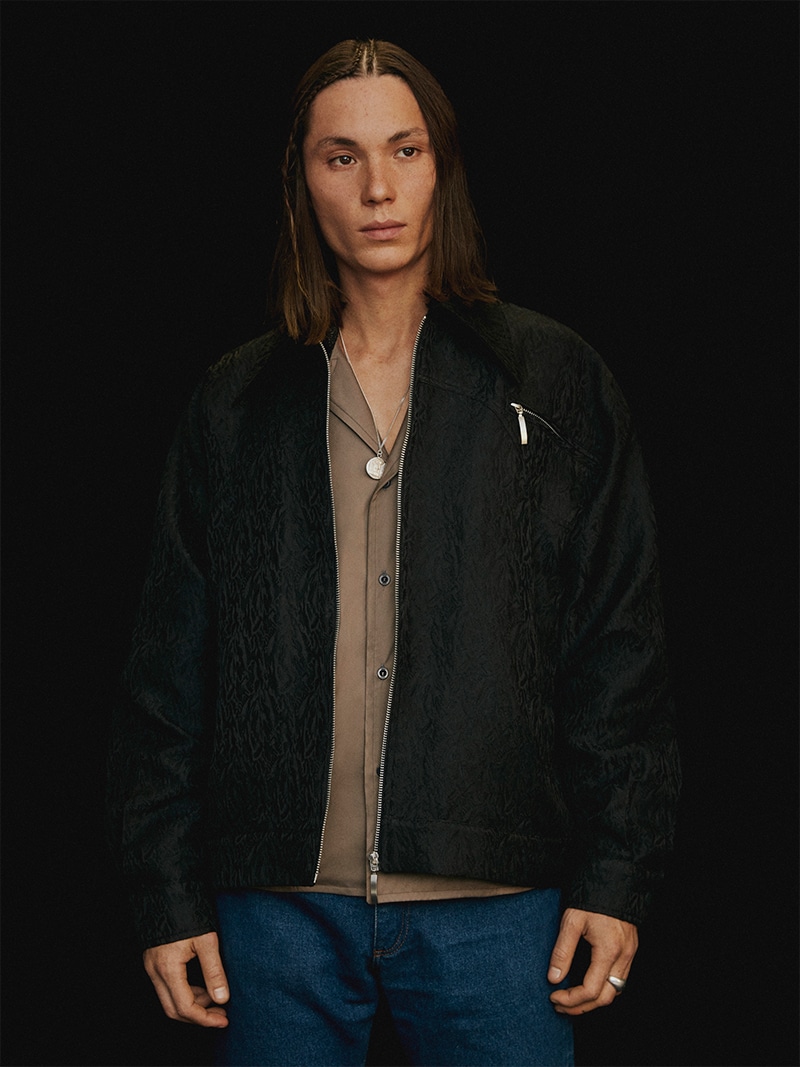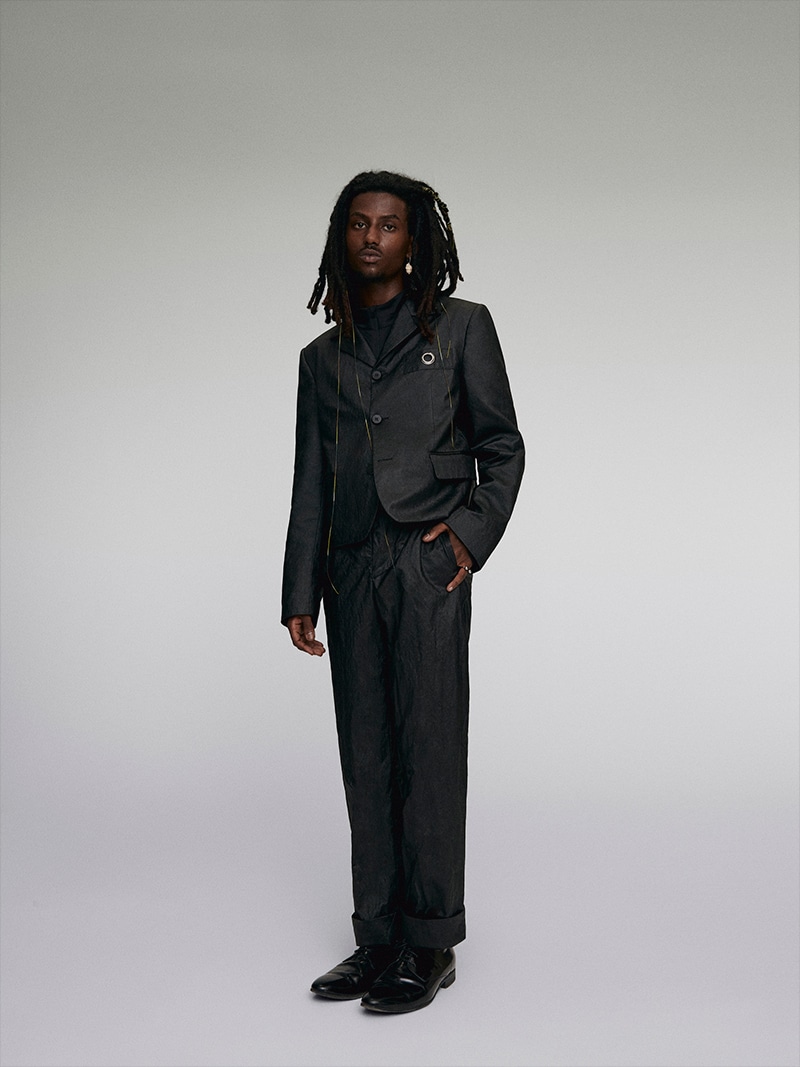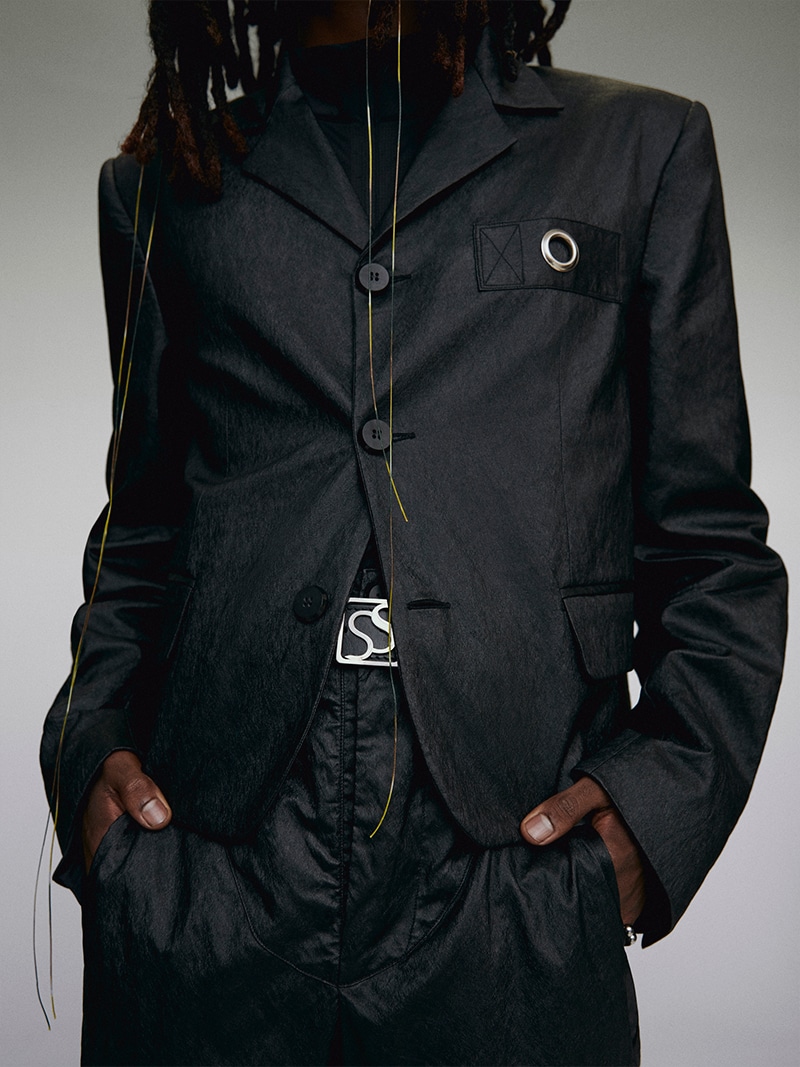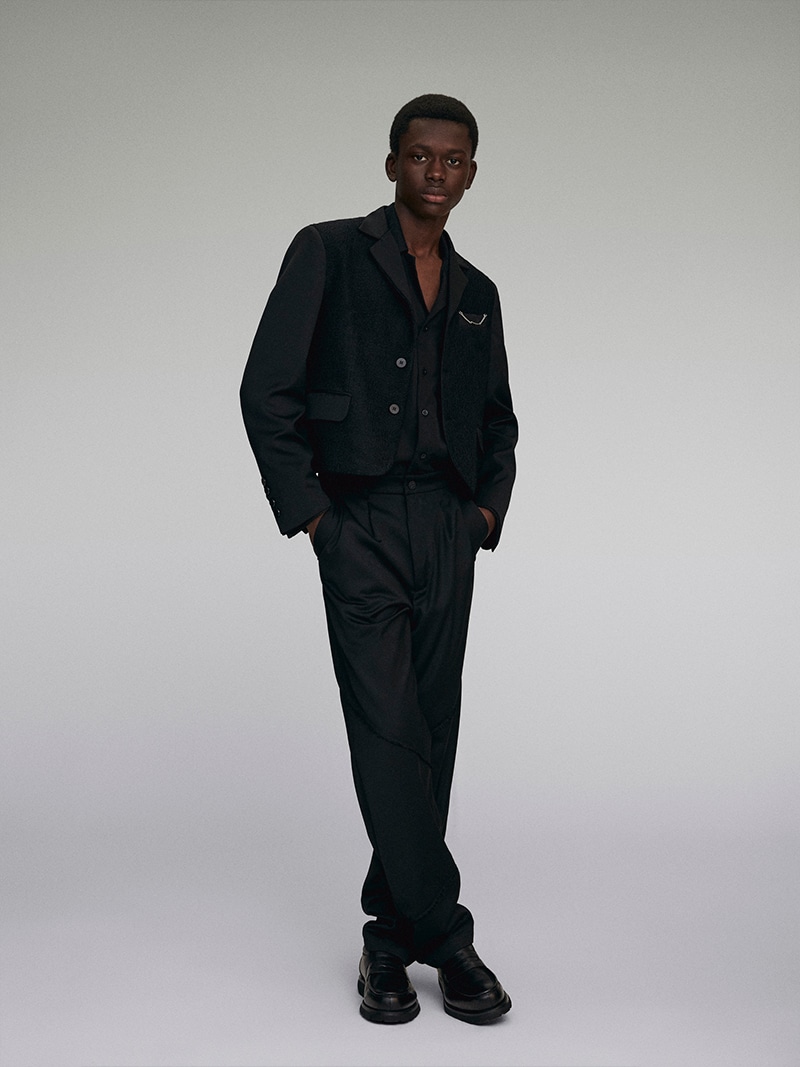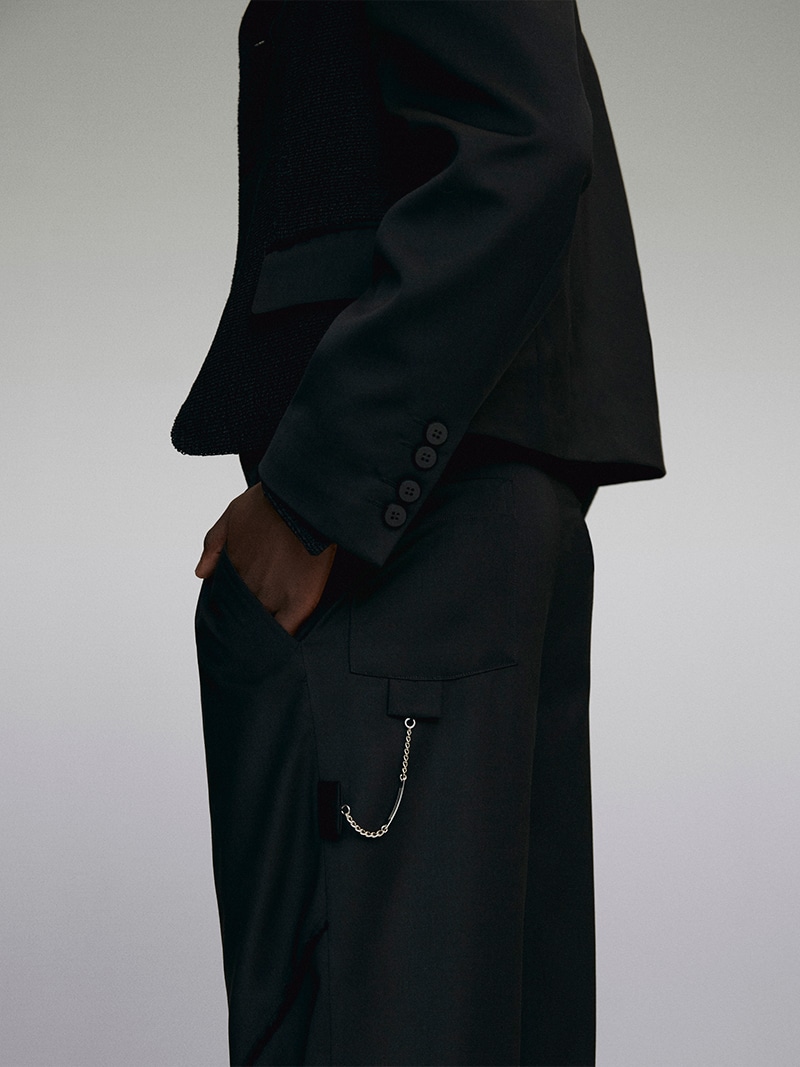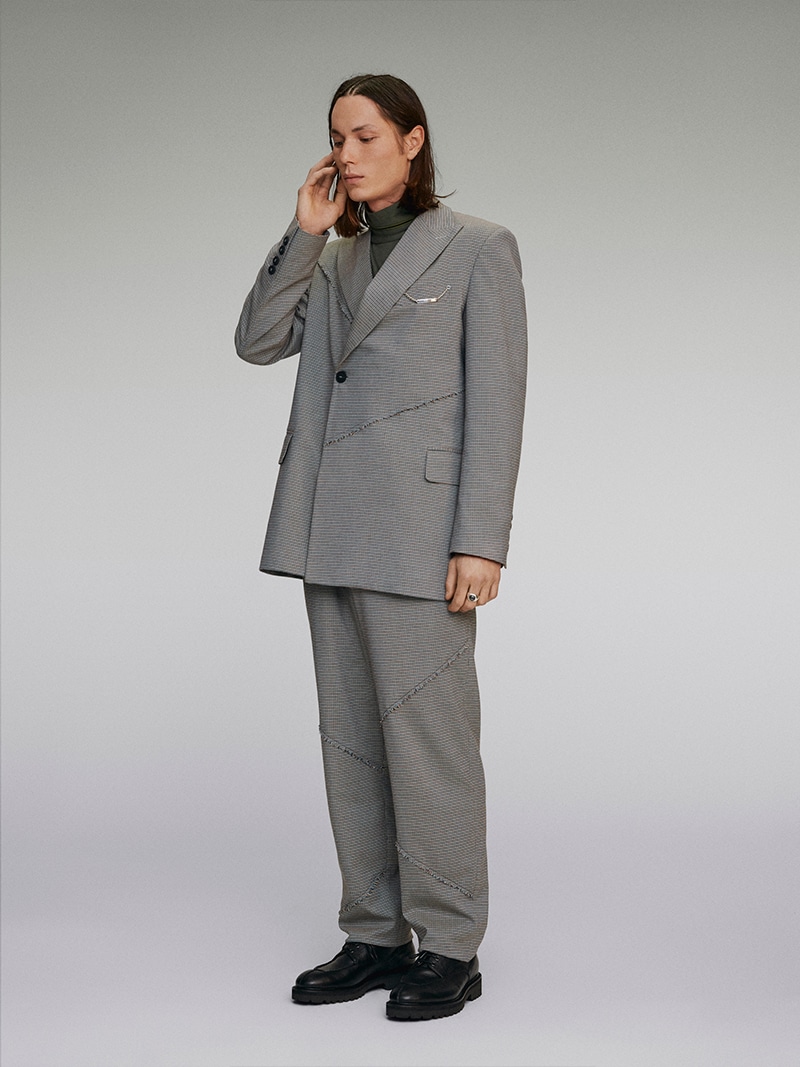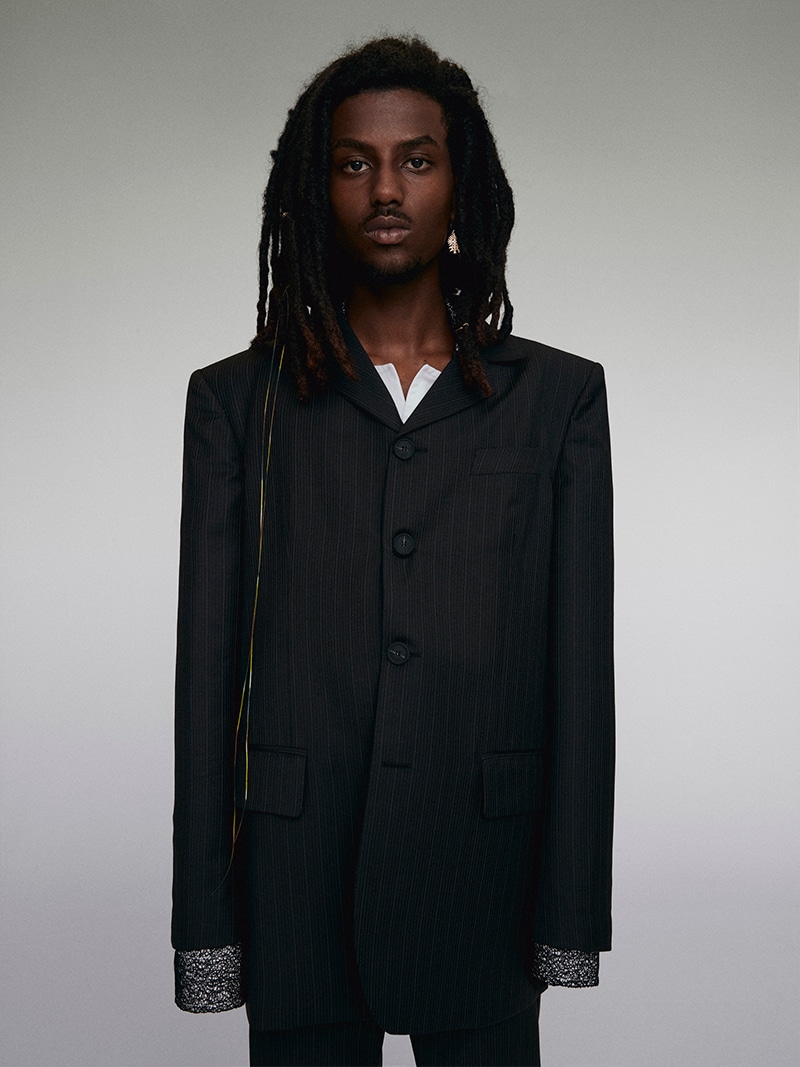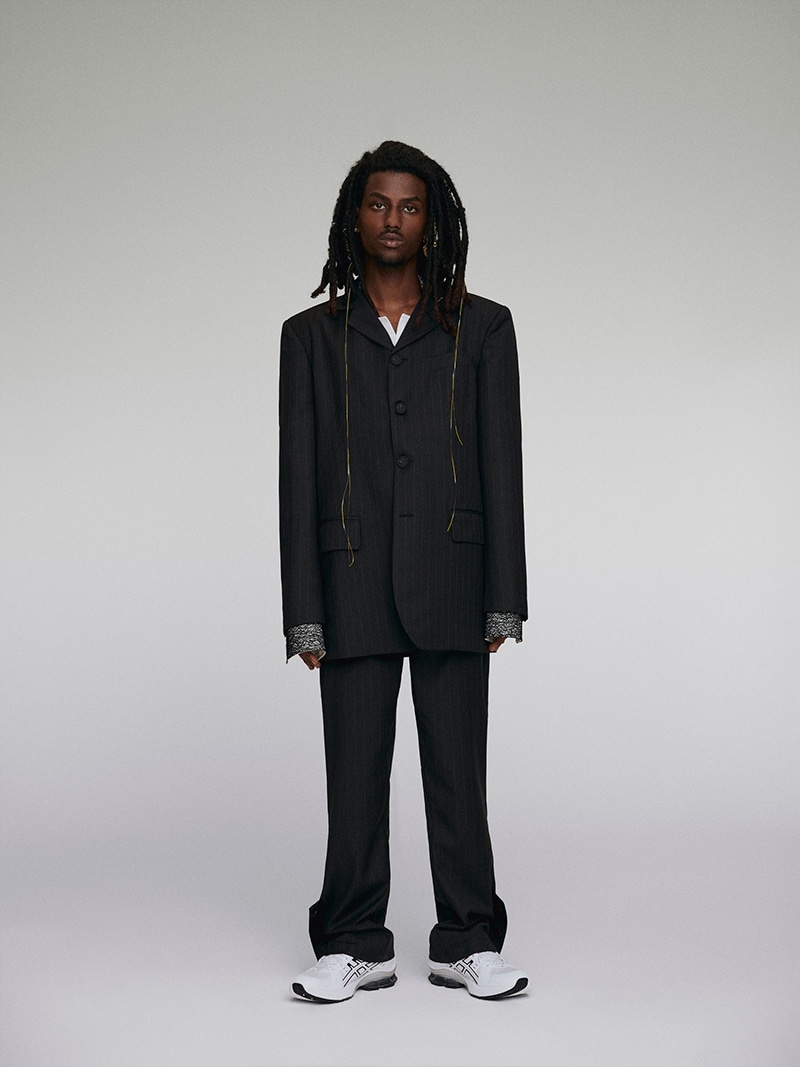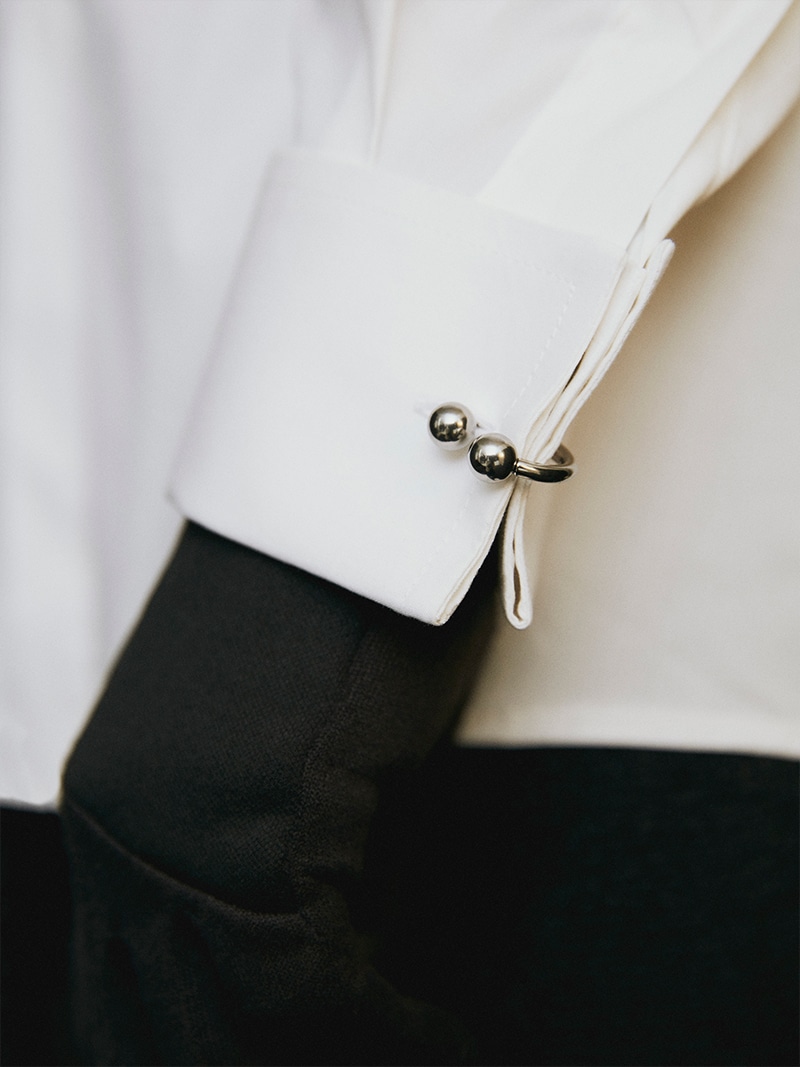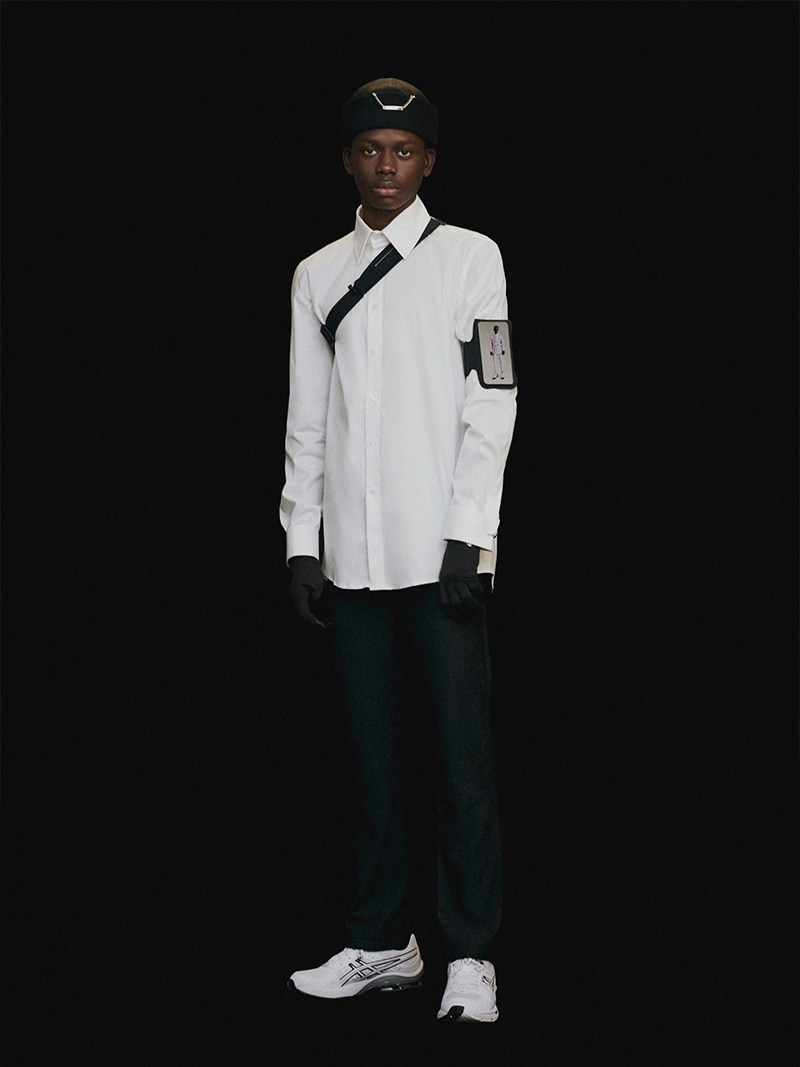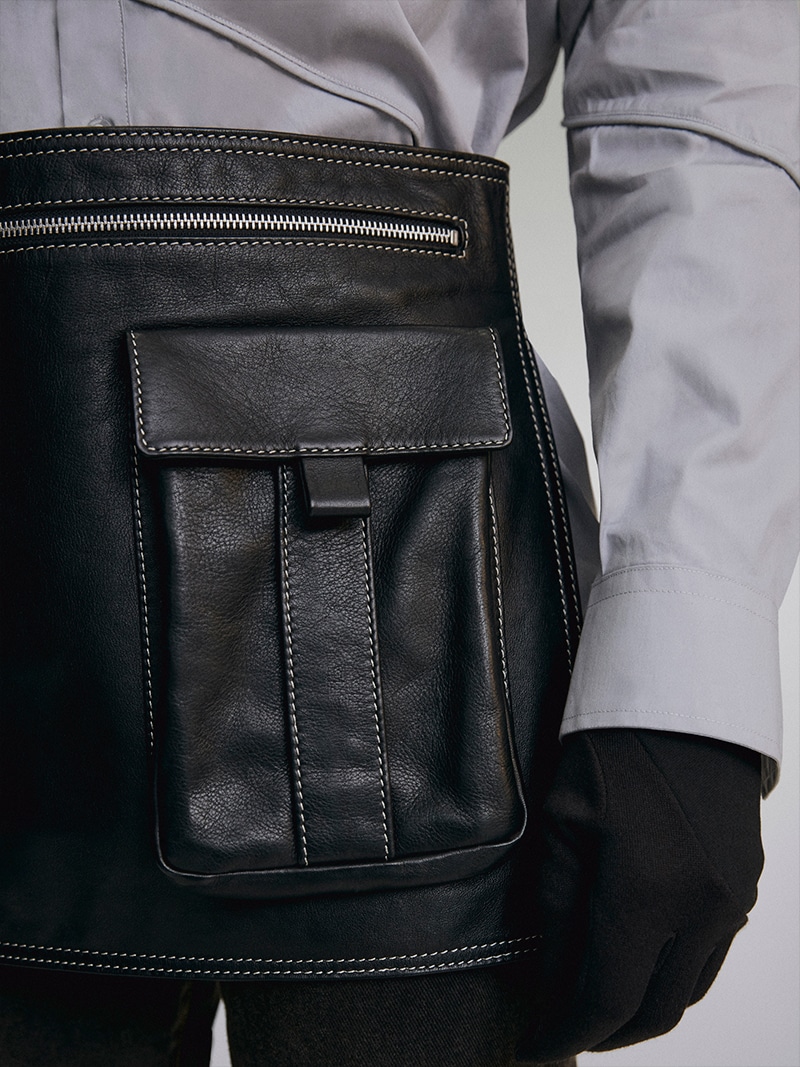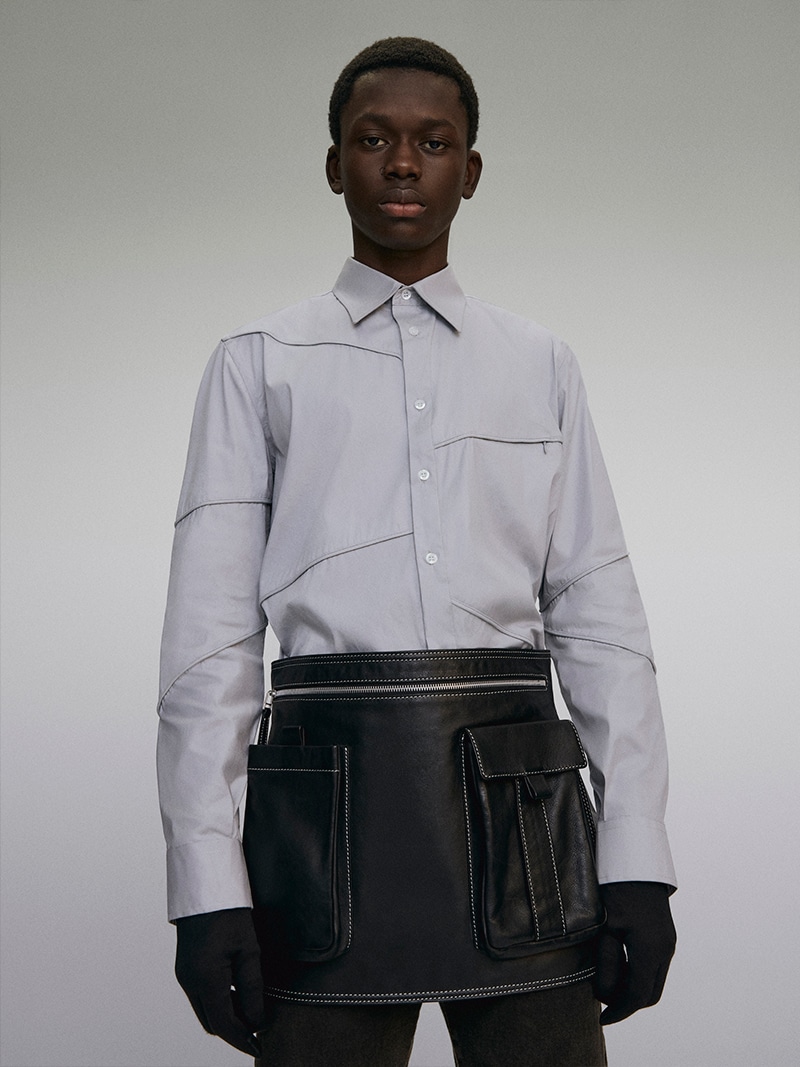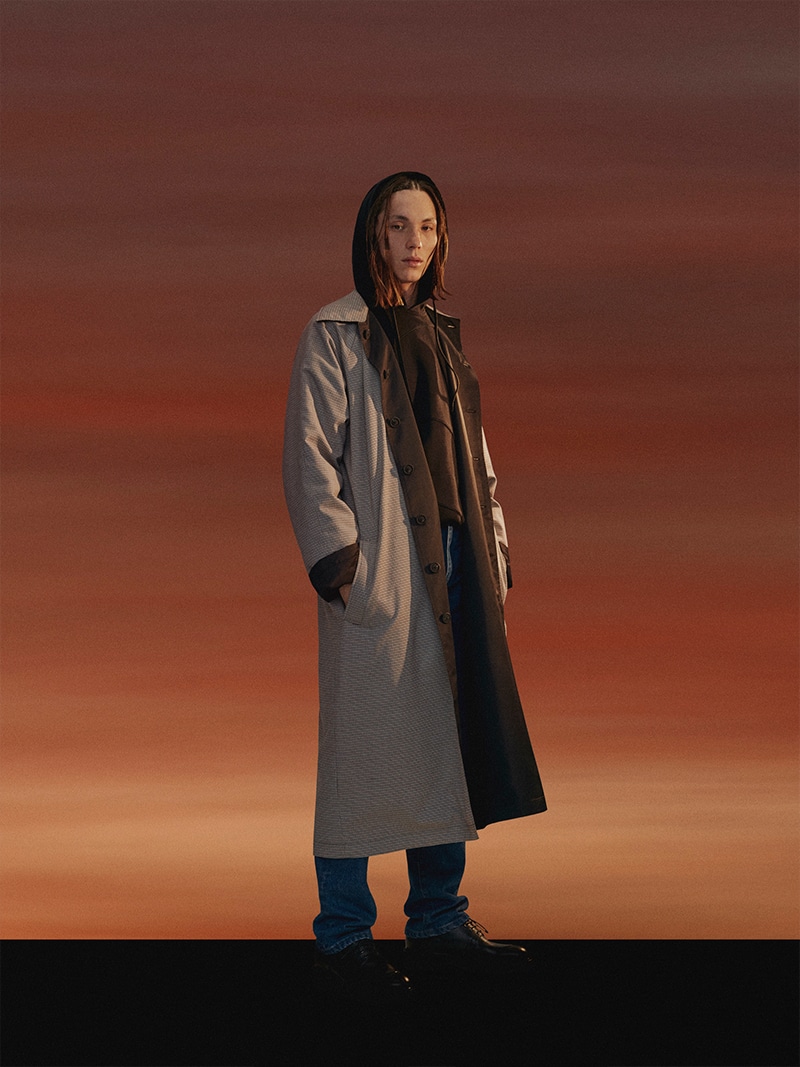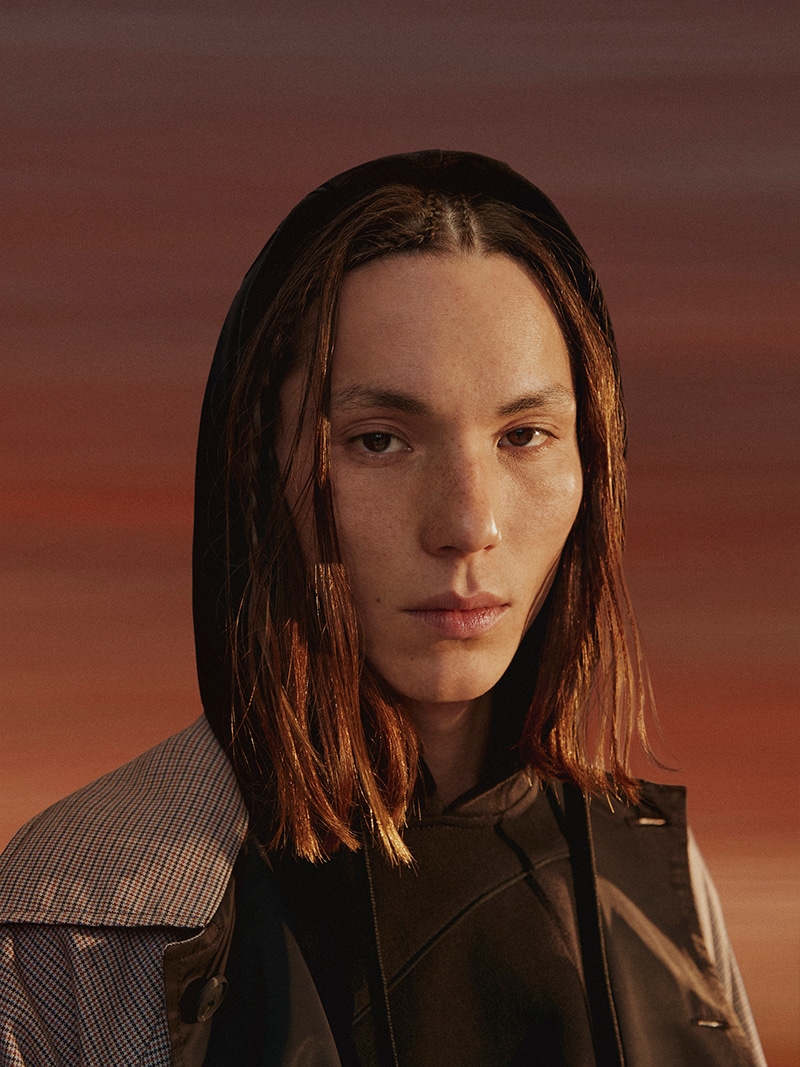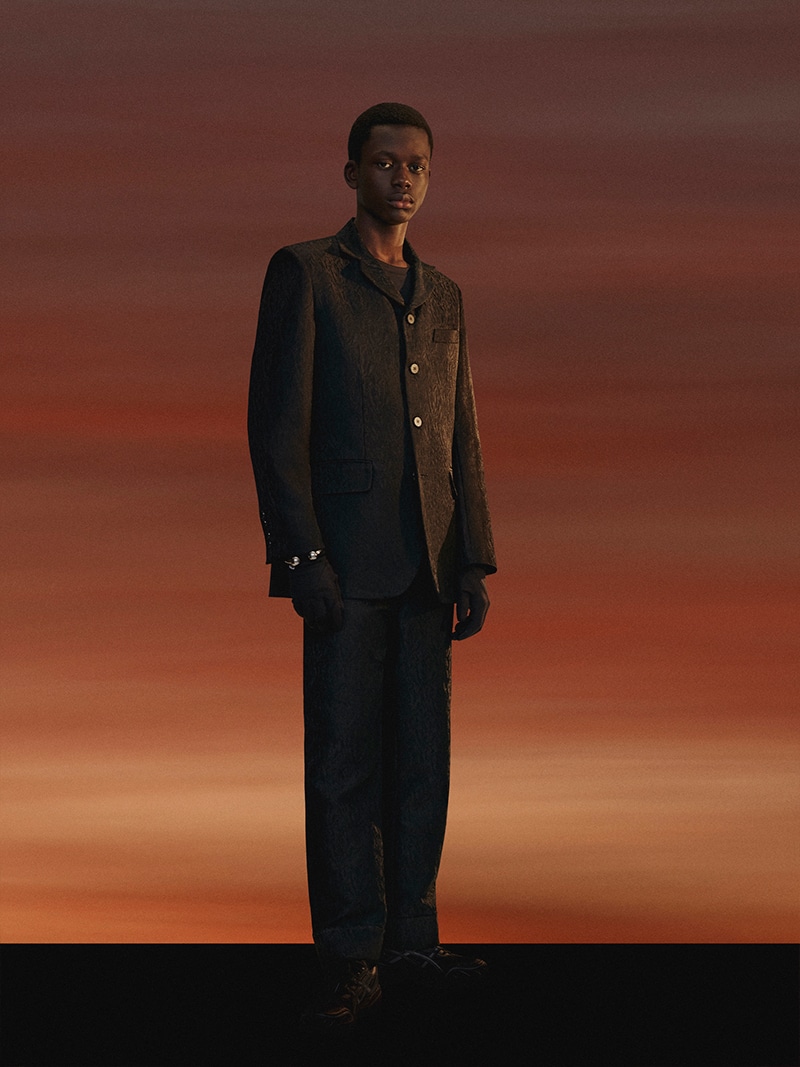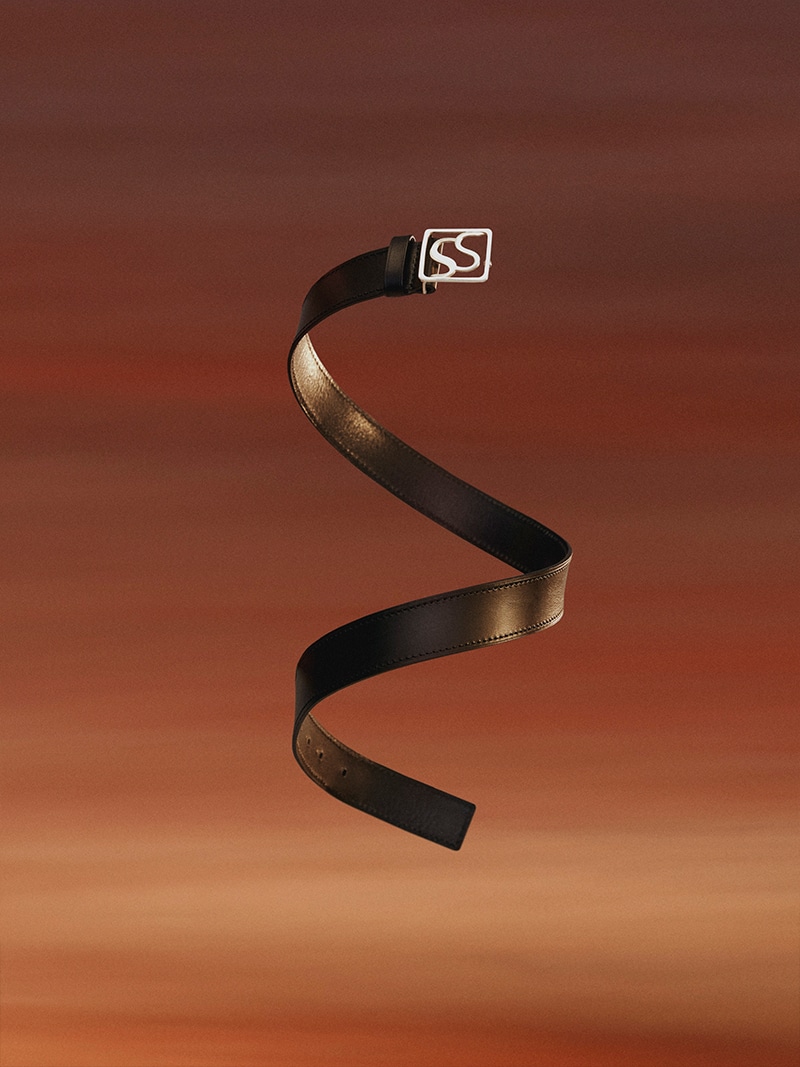 Spanish brand SHOOP presents its preview for the Fall-Winter 2020 season captured by the lens of Enanei. This time, the collection has as its main reference sunrise, from a literal and conceptual point of view. The protagonist is an elegant and romantic man in which the elements of the tailoring are reinterpreted and replaced for current ones.
Although the suit is the main element, the collection is also made up of "shoe cover" pants, double-breasted shirts –where piercings become twins or tie pins–, garments composed of several layers, cuts and frayed and with chains and handmade leather coats. And they are combined with cracked prints, brocade fabrics and the already classic technical fabrics in strong colors.
The graphic part revolves, this time, around the tribal sun and the idea of dawn as the symbol of rebirth and vitality, that has been a central theme in various cultures throughout history. On the other hand, the colors that predominate in the collection are brown, black, broken white and mustard combined with small details in burgundy and blue tones.
SHOOP will unveil the collection completely in its debut at Rakuten Fashion Week Tokyo on March 21 at its Tokyo Fashion Award 2020 parade.
Credits:
Photography by Enanei
Styling by SHOOP
Hair: Xpresion Creativos
Models: Kone (Uno Models), Shannon Cheung (Fifth Models) & Jay.
Shoes: Asics